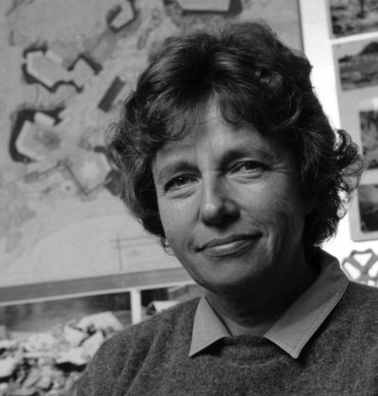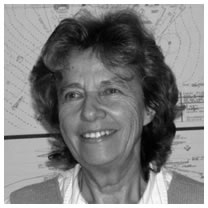 HELENA DOBROVOLSKY ARAHUETE, AIA (1944-)
Born in Belgium and brought up in Buenos Aires, Arahuete graduated from the University of Buenos Aires and worked for several Argentinean architectural, engineering, and construction firms. She came to the US in 1971 to work with John Lautner on the Arango Residence in Acapulco and became his highest-regarded associate. After his death in 1994, she continued as principal of Lautner Associates. She has renovated many Lautner houses, including Harvey House in Los Angeles and Hope House in Palm Springs, plus more new residences.
---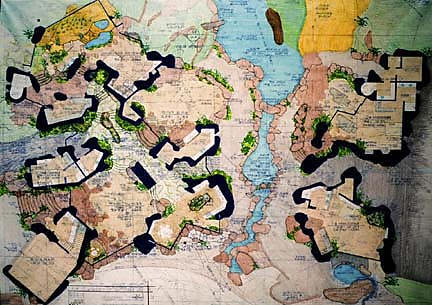 1995 - The Raymond/Stephen Enkeboll Residence, Malibu CA. 19 acres. Unbuilt. Photo by Helena Arahuete. Published in GA Houses 52. Started while she was with Lautner. Andrew Nasser, structural.
---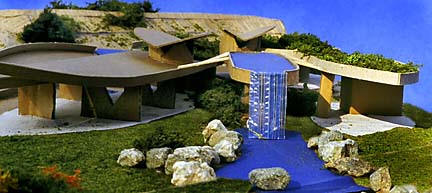 About 1997 - The Mike and Crystal Flannery House, aka Oasis in the Desert, Palm Desert CA. Unbuilt. The Homeowners Association thought it was too different. Photo by Helena Arahuete.
---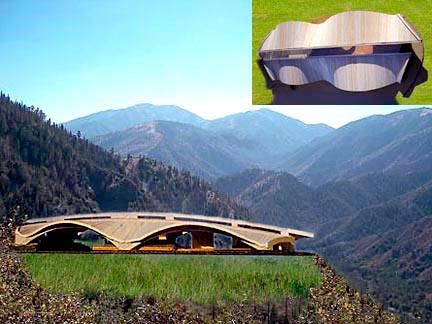 Around 1999 - aka Mountain Wave, San Gabriel Mountains CA. Unbuilt. Photo by Helena Arahuete.
---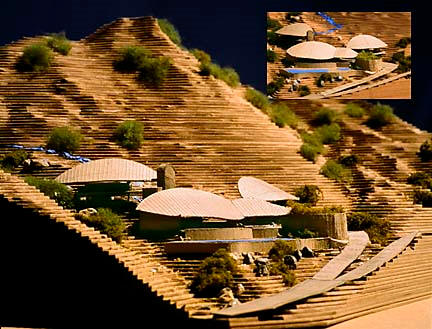 Around 1999 - aka the Camelback Mountain Residence, Phoenix AZ. Unbuilt. Photo by Helena Arahuete.
---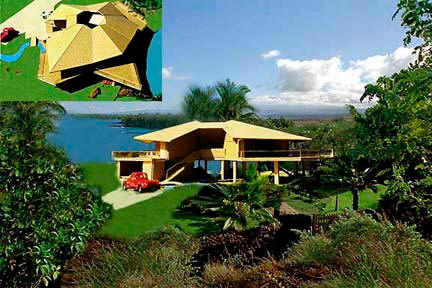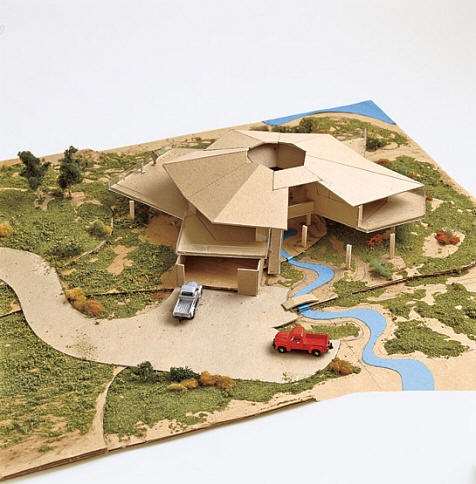 Around 2005 - aka the Kilauea Residence, 5880-C Kahiliholo Road, Kilauea HI. Unbuilt. Top photo by Helena Arahuete. Published in Architectural Digest.
---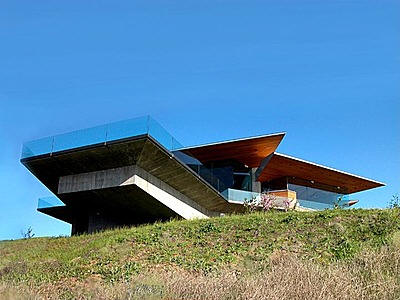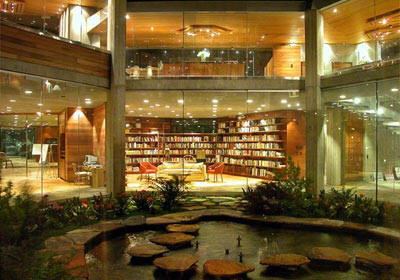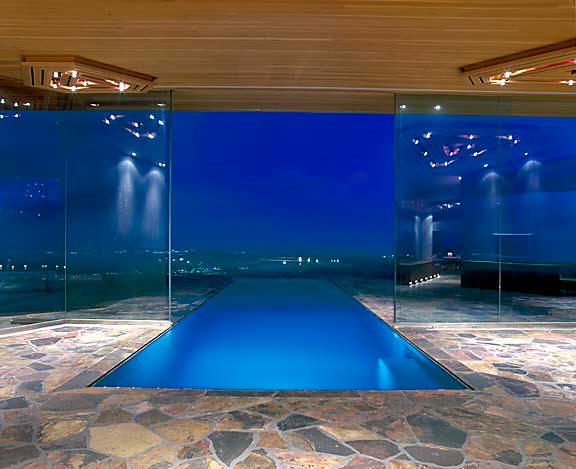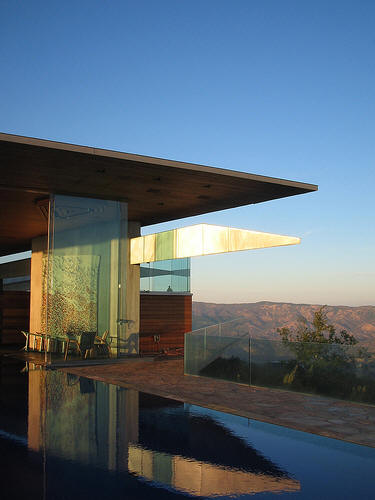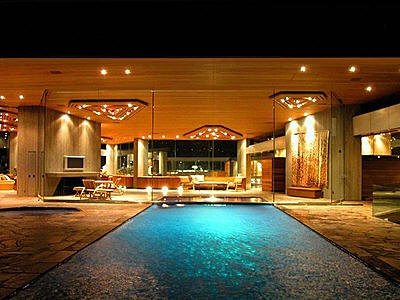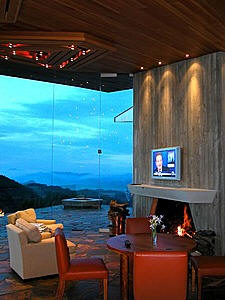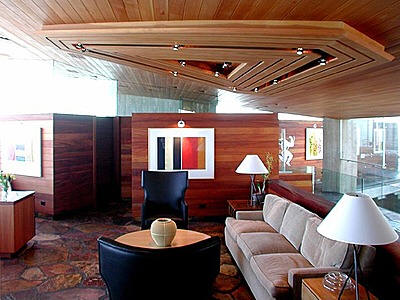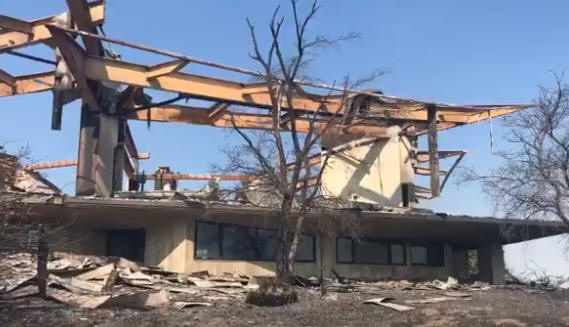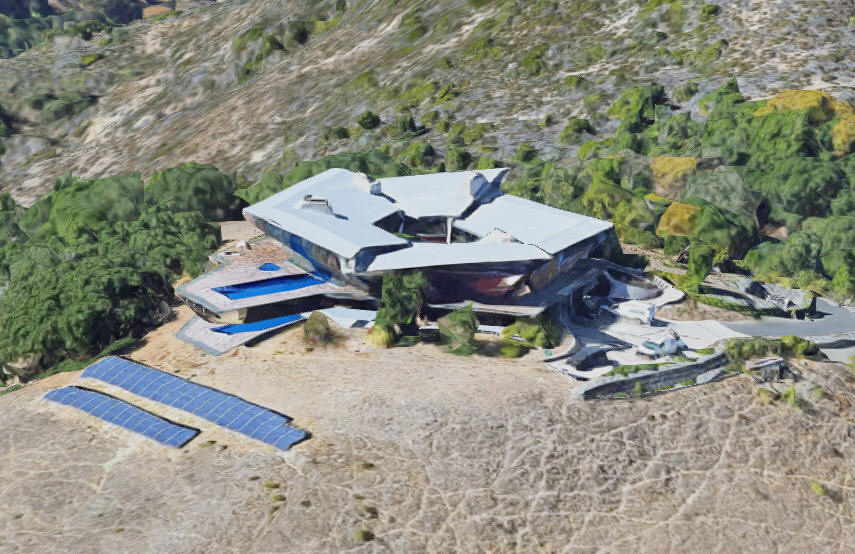 2003 - The John and Marilyn Roscoe Residence, aka Glass House, aka The House Above the Morning Clouds, aka Tawantan, aka House in the Clouds, 1700 Twin Sisters Road, Fairfield CA. Sometimes listed as Vacaville CA. 2000 feet up on top of a mountain in Napa Valley. Originally had 1700 acres. 13,000 square feet. Built by John Roscoe was the founder of 'Cigarettes Cheaper!' discount chain. He was soon after caught up in a legal battle that eventually saw him convicted of fraud.
The house was featured in Architectural Digest, January 2005. The highlight of the house is the 50-foot pool which begins in the living room and slips beneath tempered-glass doors to a deck suspended over the hillside, built by Pacific Pools. Interiors by John Wheatman Associates of San Francisco. The Roscoes added a helipad around 2007 to help market the estate. Sold to the Timothy W. Hoffman Trust. Second photo by Alan Weintraub. Sold in 2012 to Cathy and Jesse Marion who used the house as a vacation home. Destroyed in a wildfire in 2017. The Marions rebuilt, finishing in 2023, bottom photo.
---

Around 2005 - aka House in Asheville, North Carolina. Unbuilt.
---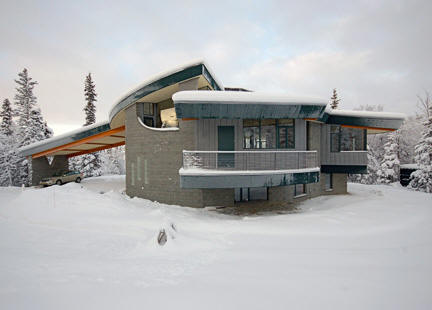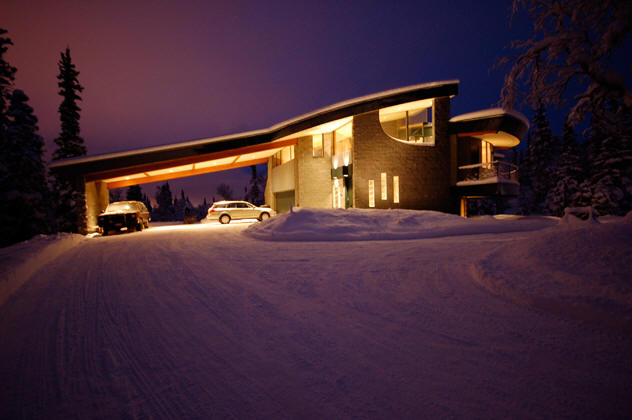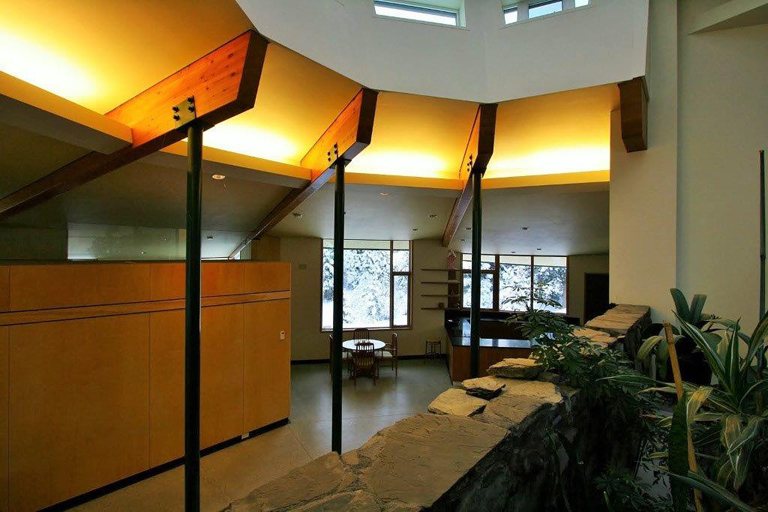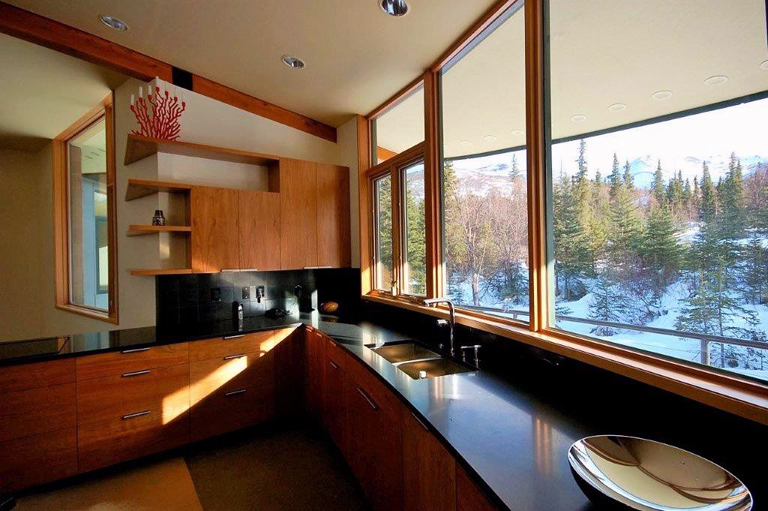 2007 - The Harry C. Haywood House, 9701 Haven Circle, Anchorage AK. Located on a beautiful wooded site in the mountains above Anchorage with views extending from Mt. Denali (McKinley) to the north to the Chugach Mountains in the south. Still owned by Haywood as of 2020.
---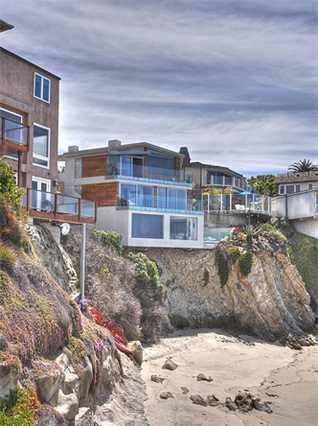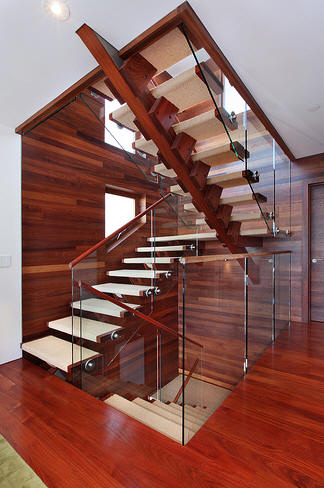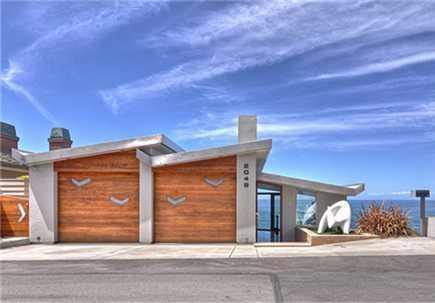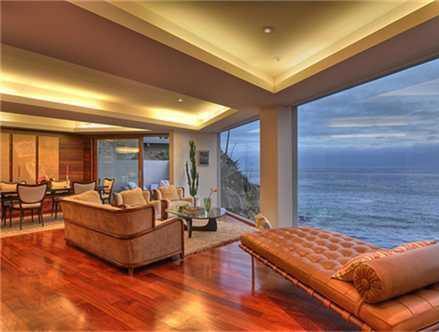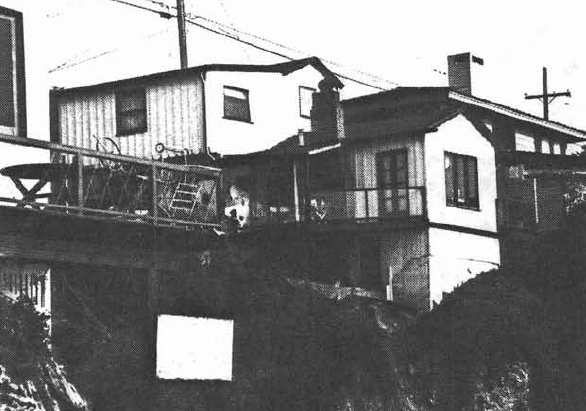 2009 - The Edward and Kiesha Domanskis Residence, aka Gull House, 2049 Ocean Way, Laguna Beach CA. Built on the site of a 1919 beach cottage, bottom photo. Foundation by TSW Corporation. Sold in 2016 to Feliciano Serrano.
---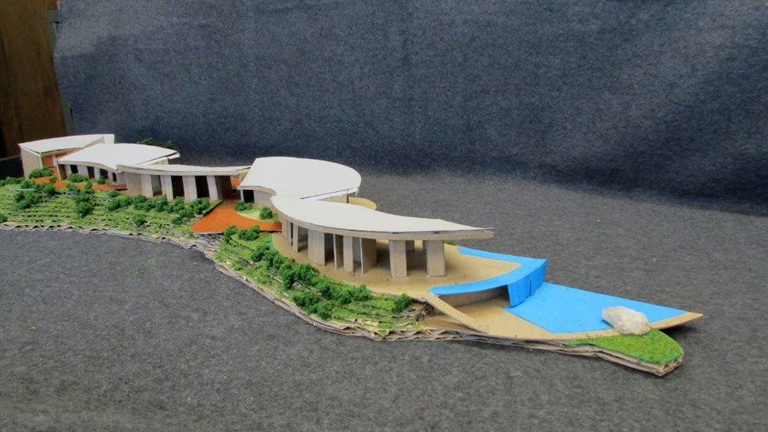 2015 - House in Australia. 20 minutes north of Cairns. Unsure if built.
---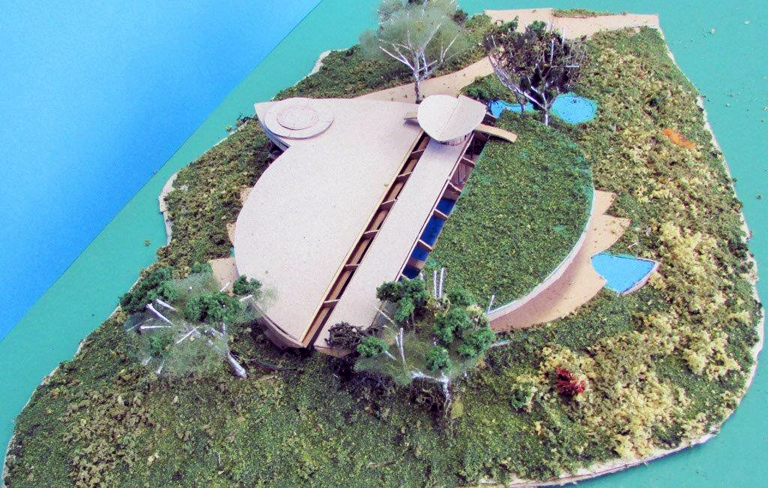 Year Unknown - Ojai CA. Unbuilt. One story open plan with art studio and library. Interior greenhouse and lap pool.
---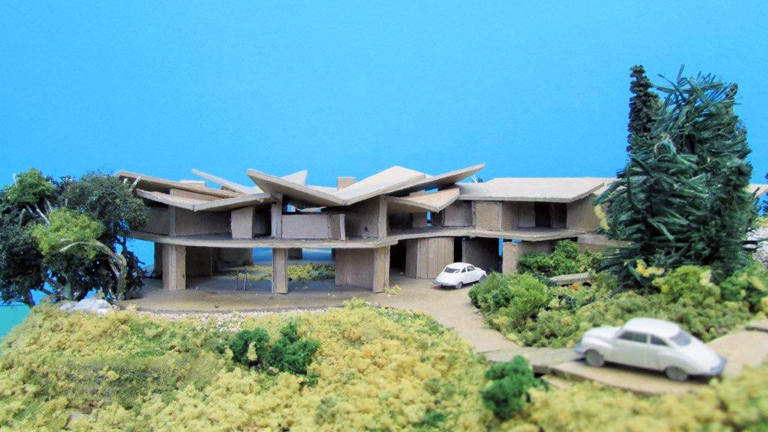 Year unknown - Carmel CA. Unbuilt. A 20-car showroom is a feature.
---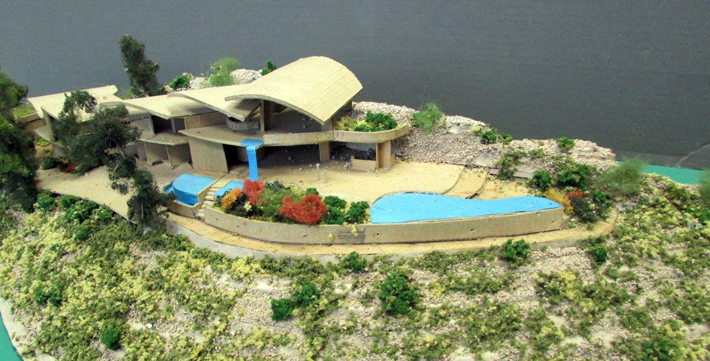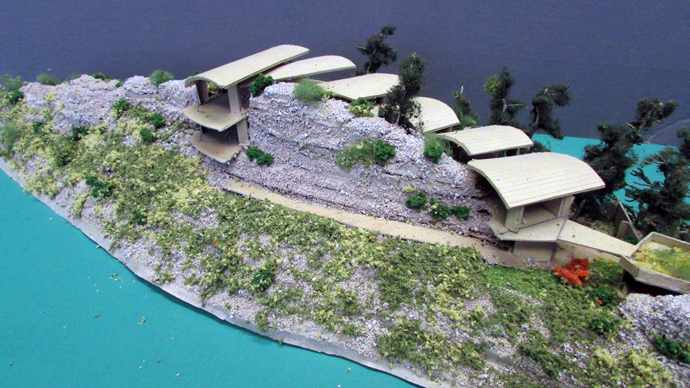 Year unknown - The Rocky Ridge Residence, likely near Carmel CA. Unbuilt. 2 acre lot on elongated hilltop with distant ocean and mountain views. House is concealed behind rock.
---
Sources include: Forbes; San Francisco Chronicle; Lautner Associates/ Helena Arahuete Architect