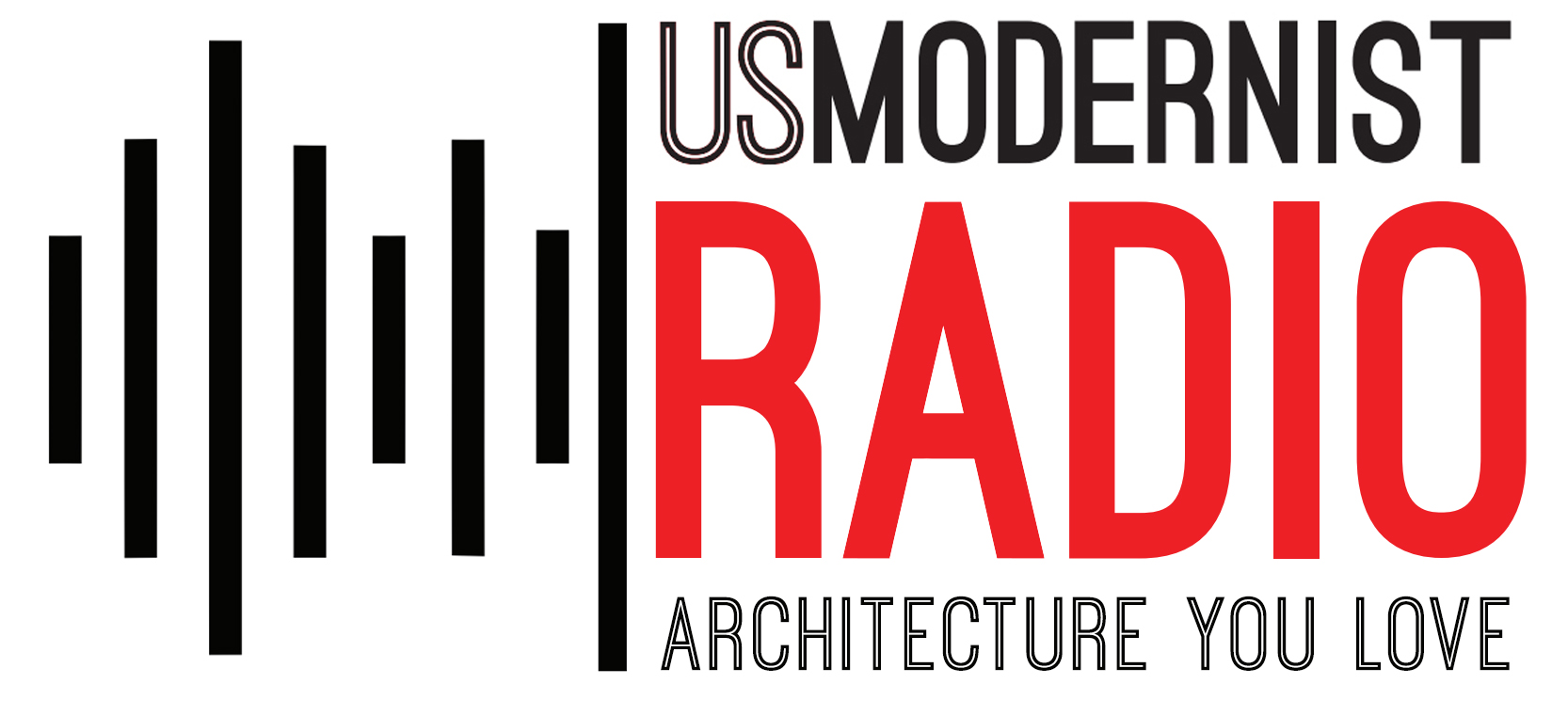 Listen as the USModernist crew talks and laughs with fascinating people who own, create, love, and hate Modernist architecture, the most controversial houses and buildings in the world with guests including Daniel Libeskind, Moshe Safdie, Paul Goldberger, Tom Kundig, Larry Scarpa, Josh Ramus, Kate Wagner, Debbie Millman, Sam Lubell, Sekou Cooke, Lord Peter Palumbo, Eric Lloyd Wright, Carl Abbott, Marlon Blackwell, Frank Harmon, Sarah Susanka, Kelly Lynch, Eames Demetrios, Raymond and Dion Neutra, Eric and Susan Saarinen, Barbara Bestor, Dirk Lohan, Brad Dunning, Alexandra Lange, Nathanial Kahn, Kelsey Keith, Josh Cooperman, Frances Anderton, Helena Arahuete, Tim Ross, Alan Hess, Hicks Stone, Craig Dykers, Hugh Kaptur, Harry Bates, Allison Arieff, Alison Brooks, Jim Cutler, Justin Shubow, and many others.
---
Featured In
---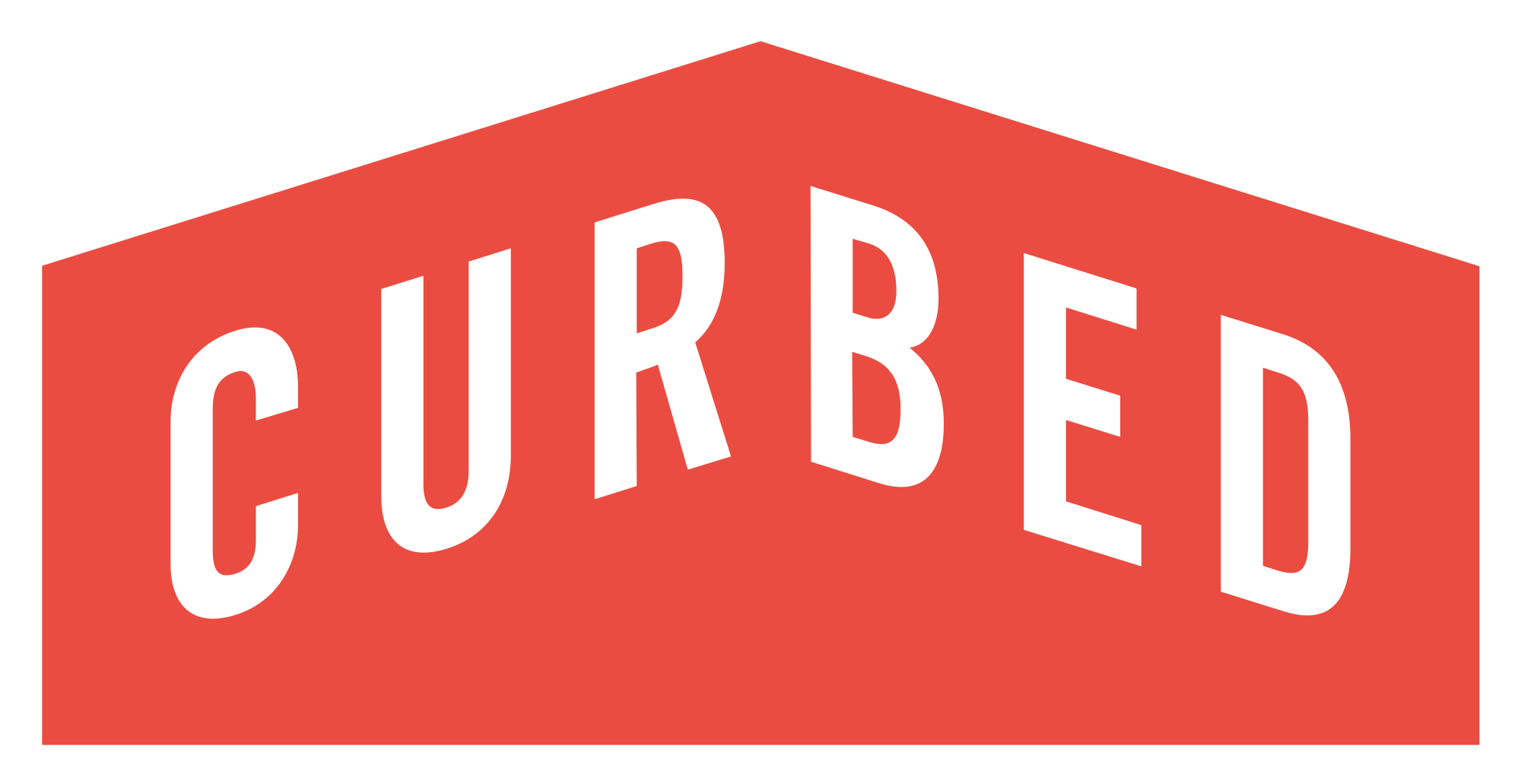 ---
Listen Via
---
USModernist® Radio is sponsored by Angela Roehl and by Nichiha Modern.
---
Presented By
---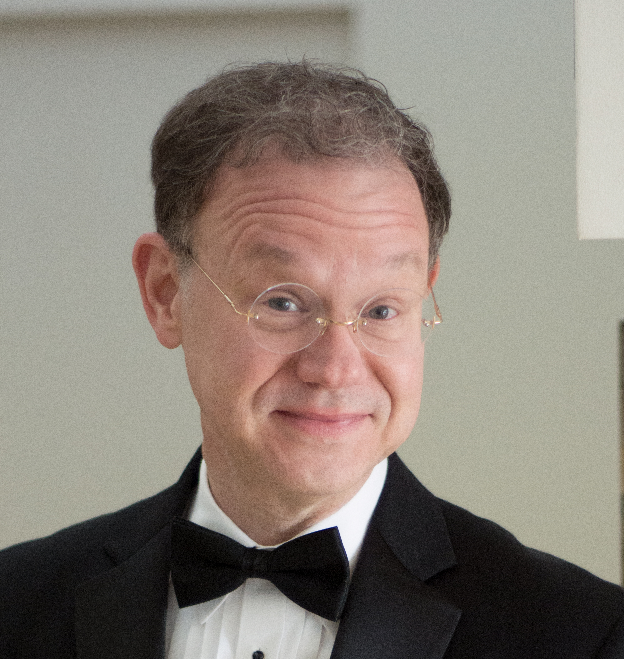 Host and Executive Producer George Smart, one dark and stormy night in 2007, started what has become USModernist®, the largest open digital nonprofit educational archive for Modernist residential design in the world. George and his intrepid team of wildly dedicated volunteers and woefully underpaid staff have won 13 local, state, and national awards, including the 2016 AIA Institute Honors for Collaborative and Professional Achievement, one of the AIA's highest awards for non-architects.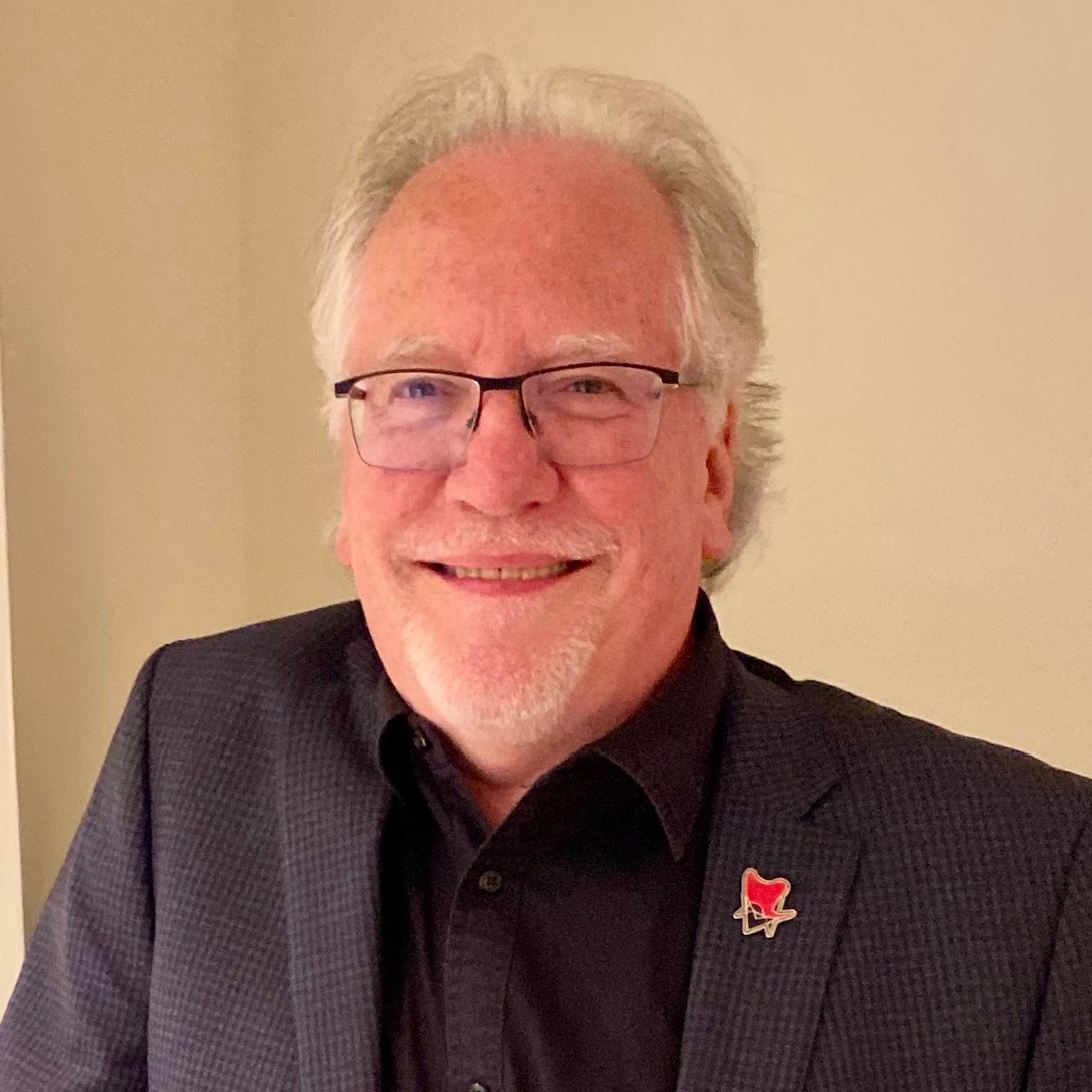 Announcer and engineer Tom Guild, legendary Raleigh radio DJ, grew up in a Durham Modernist house. He was on the air back when humans actually played vinyl records over the airwaves. Over the years, Tom has recorded and mixed hours of top-notch audio including Porsche By Design for NC Museum of Art. He met Mick Jagger. He has not met Frank Gehry. The security code for his recording studio is 8675309.
---
Shows
---
#141/Modernism Week 2020
---
#140/Late Great Architecture Magazines: Progressive Architecture's John Morris Dixon
---
#139/Modernism Week 2020: Reviving Craig Ellwood with Barton Jahncke + Diane Bald, Joe Dangaran
---
#138/Skidmore Owings + Merrill
Skidmore Owings and Merrill, which sounds like a law firm your uncle Mitch might work at, created international airports, stunningly tall skyscrapers, universities, flagship museums, and landmark corporate headquarters since the 1930's. It's a global architectural, urban planning, and engineering firm, founded in Chicago by architects Louis Skidmore and Nathaniel Owings and engineer John O. Merrill. In its heyday from the 1950's through the 1990's, it was the Amazon of design firms, one of the largest in the world, with projects such as the 1973 Sears/Willis Tower in Chicago, the 2010 Burj Khalifa in Dubai, international airport terminals in Chicago and Kansas City, Lever House, the 2013 World Trade Center, the new Penn Station, the Waldorf Astoria restoration, the first net-zero-energy school in New York City, and even the design of Moon Village, a concept for the first permanent lunar settlement.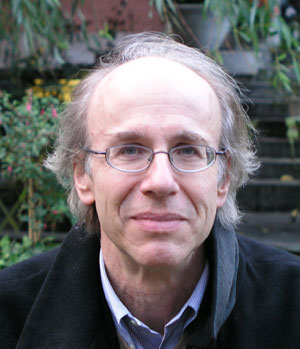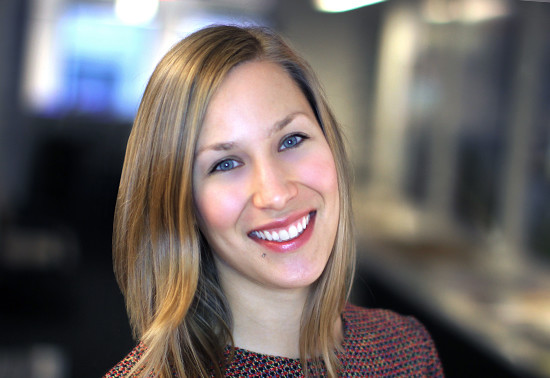 Today we talk about SOM with Nick Adams, author of Gordon Bunshaft and SOM: Building Corporate Modernism and architect and DWELL writer Kate Reggev. Later on, returning special musical guest, Valerie Wood.
---
#137/Modernism Week 2020: Daniel Libeskind + Nelda Linsk + Alison Martino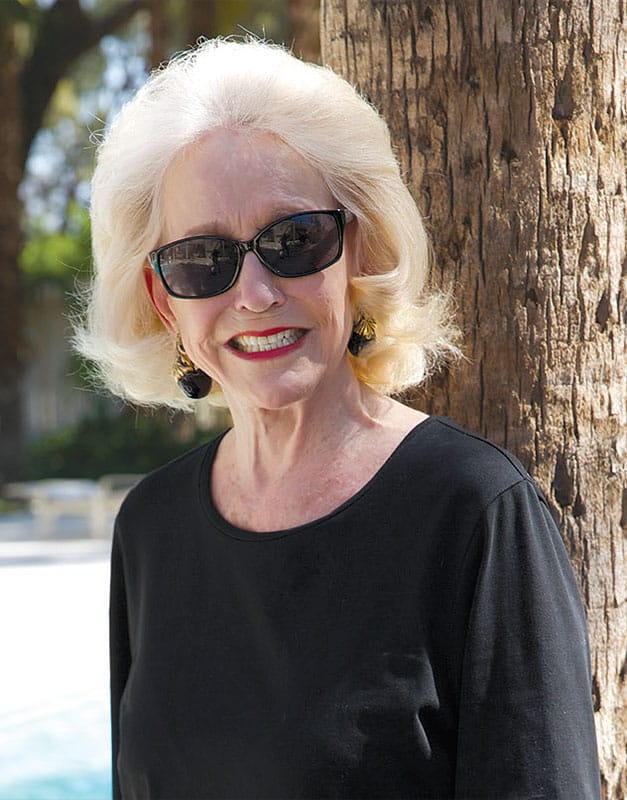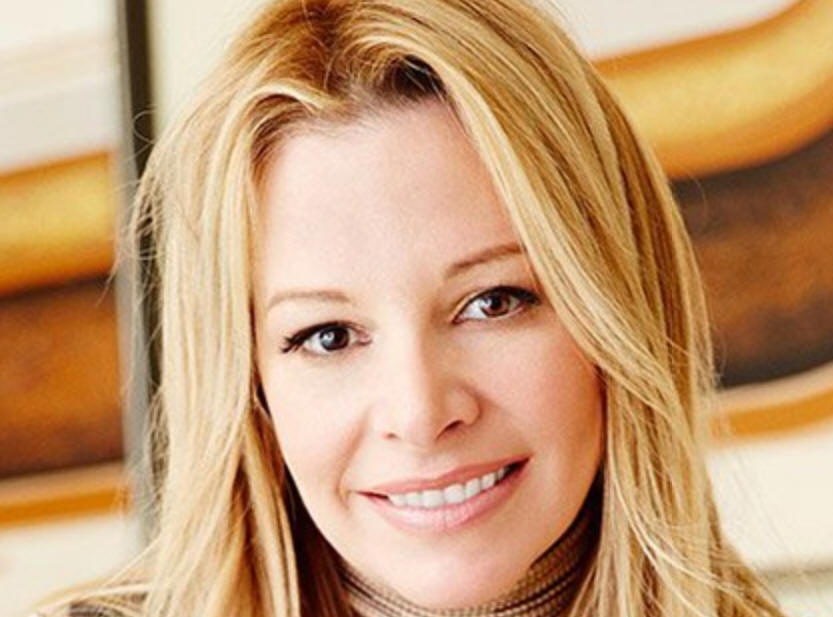 Nowhere in the world celebrates Modernism better than Palm Springs, California. Every February, they have a huge architecture and design festival called Modernism Week, which actually lasts 11 days. This was the 5th year USModernist has been at Modernism Week, talking poolside at the hip Hotel Skylark with nearly all the keynote speakers, authors, and special guests. When modern-day Dorothys kick their red ruby slippers together, they don't go to Kansas, they land next to in
Frank Sinatra's
pool in Palm Springs. Modernism Week is a dazzling spectacle of mid-century architecture, martinis, lectures, art galleries, shopping, nonprofit benefit events, architecture documentary premieres, amazing parties at incredible houses, brilliantly curated house tours, detailed art and architecture exhibits, and much more.

Today we kick off 2020 Modernism Week coverage with architect
Daniel Libeskind
, known for the Jewish Museum in Berlin, Germany, the master plan for the World Trade Center reconstruction and memorial, and the Danish Jewish Museum, Copenhagen, Denmark. He's one of the world's most highly regarded architects and someone people can trust to work with projects of great meaning and significance, especially where loss in involved.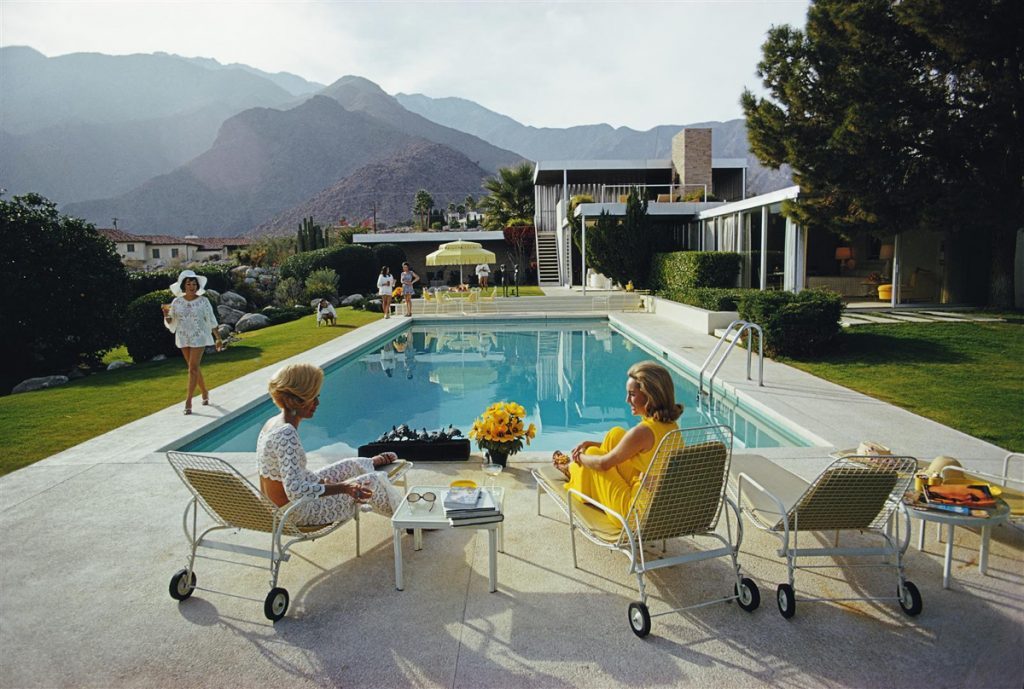 Next, host
George Smart
visits with the Queen of Palm Springs, the woman everyone wants to talk to by the pool,
Nelda Linsk.
She's the one on the right. Later a delightful chat with
Alison Martino
, producer, writer, reporter, preservationist, and a master chronicler of old Hollywood, in which she grew up as the daughter of singer
Al Martino.
---
#136/NY World's Fairs: Mitch Silverstein + Stephanie Bohn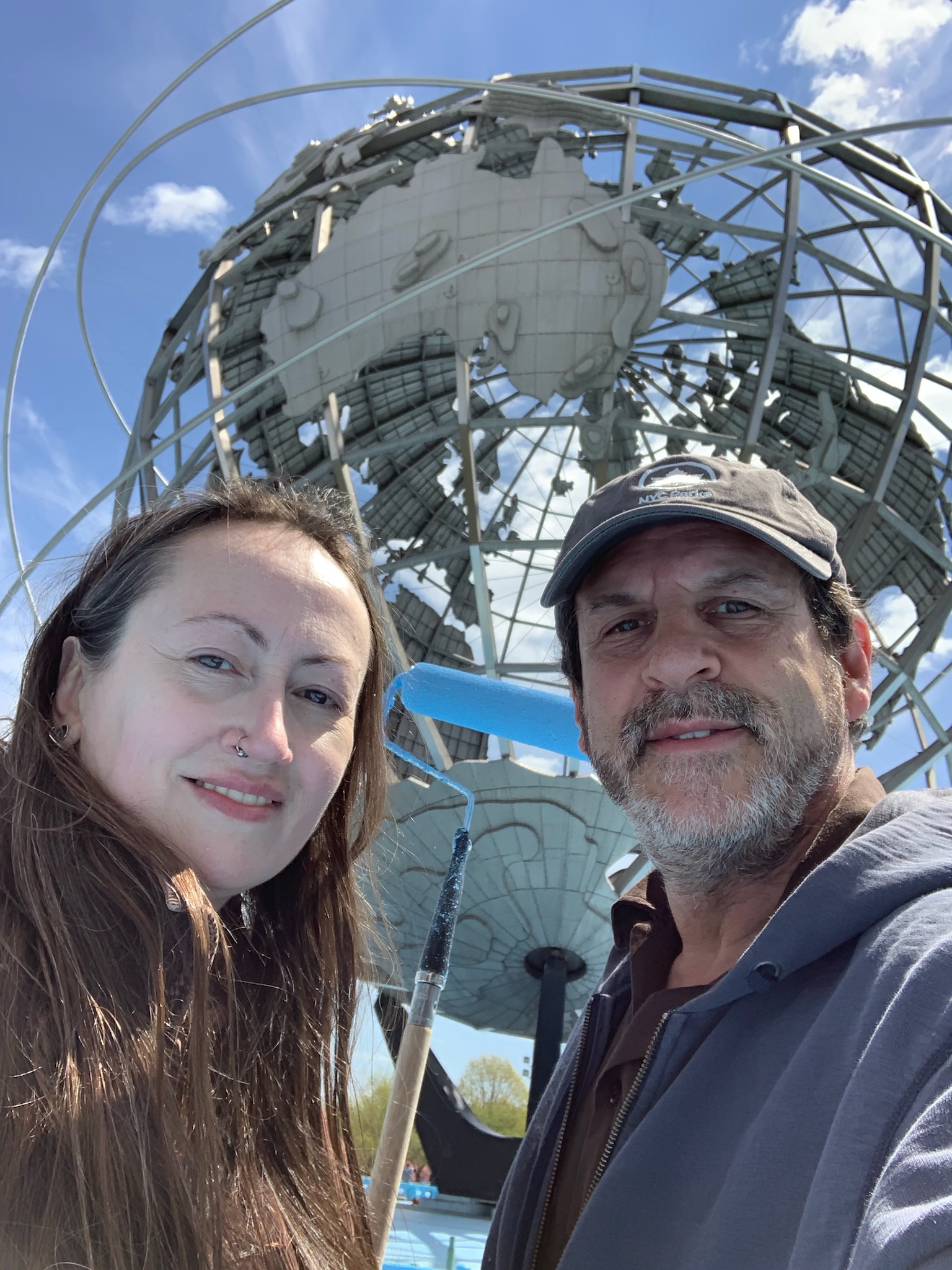 In a world before the internet, World's Fairs were the killer app of the 19th and most of the 20th centuries. Countries would assemble at a central place for about 6 months and build pavilions, each sharing their nation's technology, culture, and national sources of pride, symbols, heroes, and achievements. If you've ever been to Epcot at Disney World, you get the layout. There were two World's Fairs in New York. Much of the World's fair architecture was forward-thinking and Modernist, but only a few buildings on the New York fairgrounds survive today, some of them barely. We welcome two superfans who've been working over ten years to restore what's left, Mitch Silverstein and Stephanie Bohn, both featured in the documentary Modern Ruin, produced by past podcast guest Matt Silva, detailing the site's post-fair use, deterioration, and growing advocacy efforts.
---
#135/WestEdge Design Fair: Epic Spaces + Favorite Places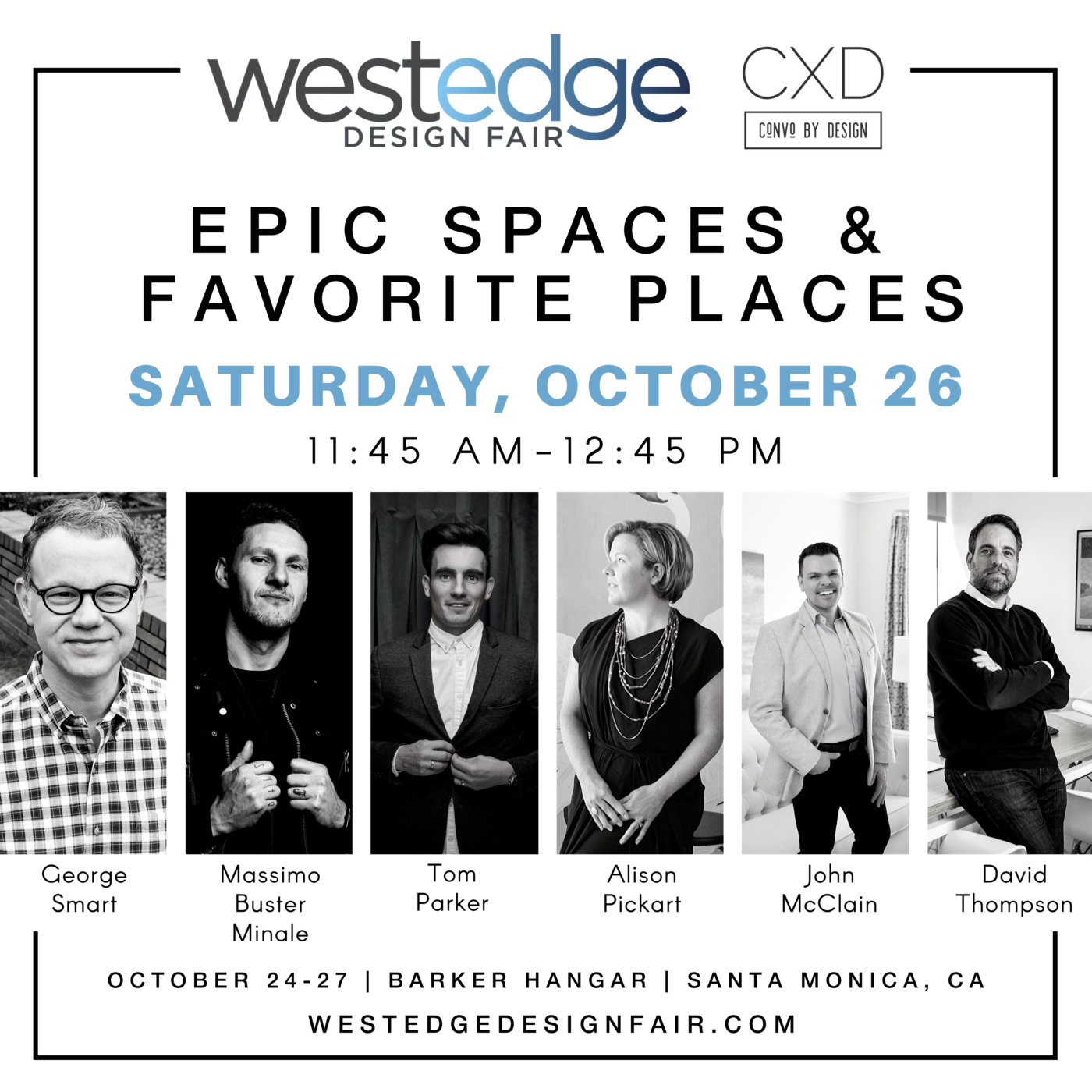 Each fall, there's a cool art and design gathering called WestEdge Design Fair in Santa Monica. It's held in the Barker Hanger, an enormous space at the Santa Monica airport. In 2019, USModernist's George Smart moderated two panels with some of the most well-known designers from around America and the UK. What you're about to hear is one of those panels, Epic Spaces and Favorite Places, with guests Tom Parker, Alison Pickart, David Thompson, John McClain, and Massimo Buster Minale. This is a rebroadcast of Josh Cooperman's Convo by Design, the official podcast of WestEdge, who recorded the panel. Many thanks to Josh and WestEdge for allowing us to share this with you directly.
---
#134/Skyscrapers: Carol Willis of the Skyscraper Museum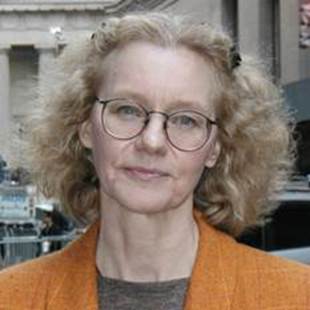 From London to Tokyo to Dubai, the skyscraper is a part of every modern city, but no city has done it better, or longer, than New York. Starting in the 1920's, the booming economy, use of steel, and advanced engineering took skyscrapers into reality for the first time. Hey, who wakes up one day and says "Hey, I want to create a museum"? Carol Willis does. In 1996, she founded and still runs the Skyscraper Museum in Manhattan which explains the history, allure, and future of tall buildings - plus a new class of thin and incredibly expensive structures called supertall.
---
#133/Almost Live from New York: Bethany Borel of COOKFOX + Author Anthony Alofsin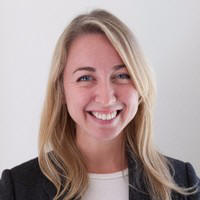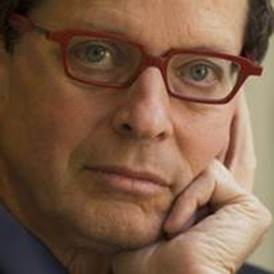 Host George Smart cashed in a few frequent flyer miles to report from New York City, doing a walk an talk around the innovatively designed COOKFOX architecture office with project leader Bethany Borel. Later on George visits author Anthony Alofsin, whose new book Wright and New York: the Making of America's Architect explores Frank Lloyd Wright's years in the Big Apple.
---
#132/Modernist Author Dominic Bradbury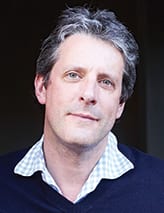 What could be better than to make a living writing about Modernist architecture? Today on the show all the way from the UK, its author Dominic Bradbury, author of the new book Atlas of Mid-Century Modern Houses. Bradbury is a writer and freelance journalist specializing in architecture, design, real estate, and travel, writing over 20 over twenty books, at least one of which you have on your coffee table: Nordic Houses, Mid-Century Modern Complete, The Iconic House, The Iconic Interior, Off the Grid, Making House: Designers at Home, and his newest book the massive Atlas of Mid-Century Modern Houses. He writes for the Financial Times, The Telegraph, House & Garden, World of Interiors, Wallpaper, Vogue Living and various editions of Architectural Digest and Elle Decoration.
---
#131/Bigtime Architecture Competitions: Susanna Sirefman + Robby Johnston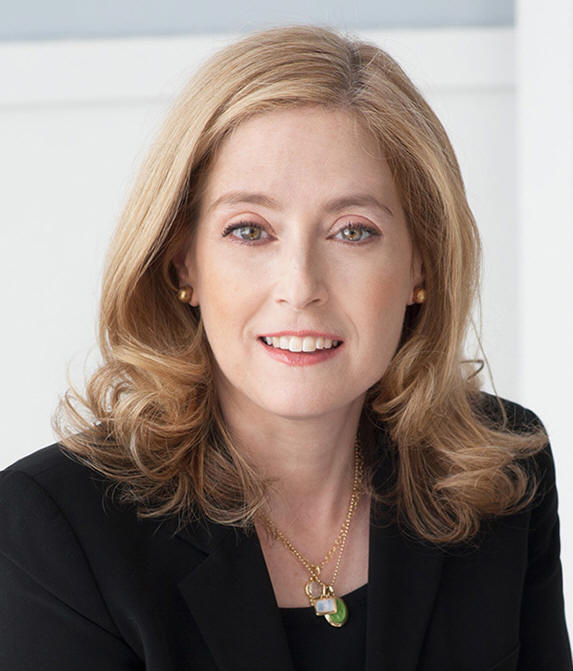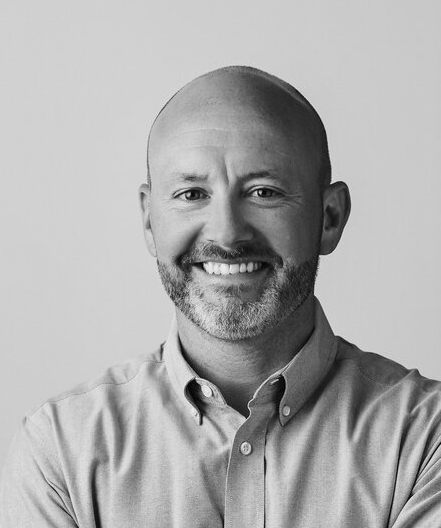 Sometimes the controversy about a building, particularly about a huge museum or government project, starts way before it opens or even before a Mayor, or a Governor, a Prime Minister, or even a Kardashian moves the first shovel of dirt. Today we welcome Susanna Sirefman, founder and president of Dovetail Design Strategists, an architect selection firm specializing in design competitions. Also with us, not by coincidence, Robby Johnston from Raleigh Architecture, a North Carolina firm thinking about entering national design competitions. What's the future of competitions, and can small firms realistically compete?
---
#130/NY Architecture + Design Film Festival 2: Alysa Nahmias and Akira Boch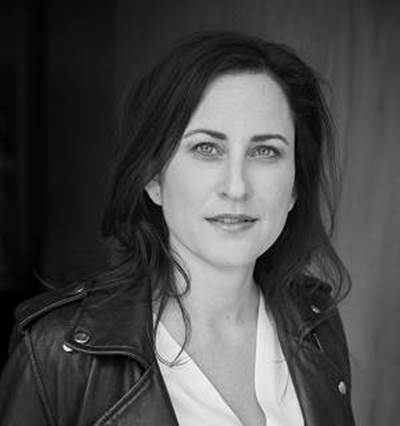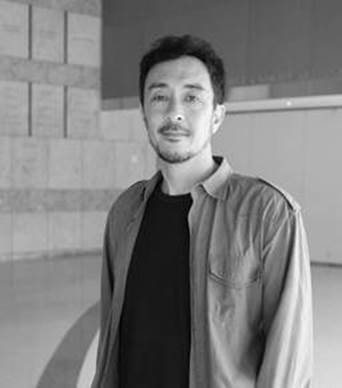 Alysa Nahmias is an award-winning filmmaker and founder of the Los Angeles-based production company Ajna Films. Her directorial debut feature, Unfinished Spaces, co-directed with Benjamin Murray, won a 2012 Spirit Award, numerous festival prizes, and is in the permanent collection at the Museum of Modern Art, New York. In The New Bauhaus, the film's narrative weaves original interviews with archival footage, voiceover, and stylized filming of documents and artwork. The result is a new perspective view of Laszlo Moholy-Nagy, a man who was ahead of his time creating a philosophy of art and design education that has captured imaginations for nearly a century.
Akira Boch is an award-winning filmmaker and Director of the Media Arts Center at the Japanese American National Museum in Los Angeles. He has made over 50 short films, documentaries, and music videos. His latest film, Masters of Modern Design: The Art of the Japanese American Experience explores five second generation Japanese American artists—Ruth Asawa, George Nakashima, Isamu Noguchi, Gyo Obata, and S. Neil Fujita—following the ways in which their US internment camp experiences impacted their lives, influenced their art, and sent them on trajectories that eventually led to their changing the face of American culture with their immense talents.
---
#129/Children of Genius: Annie Gwathmey + Guest Co-Host Paige Wagoner Claassen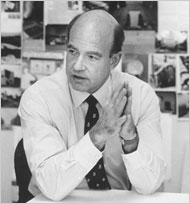 Charles Gwathmey was a native of North Carolina and got interested in architecture at an early age. Charlie, as he was known, studied architecture at the University of Pennsylvania and at Yale University under Paul Rudolph then went into partnership with Richard Henderson and later Robert Siegel. Over a career spanning five decades, Charlie and Bob designed some of the country's most iconic Modernist houses (for celebrities and CEO's such as Jerry Seinfeld, Steven Spielberg, and Michael Dell) and buildings such as the Guggenheim addition and the US Mission to the UN, both in New York. Gwathmey died in 2009 but the firm lives on Gwathmey Siegel Kaufman.
Today we talk with Gwathmey's daughter Annie Gwathmey, an actress, producer, and teacher known for films such as Romeo Must Die and My Father's House. She attended Cornell and Sarah Lawrence College and joins us from LA. With us in the studio, guest co-host Paige Wagoner Claassen, an architectural historian whose Instagram architecture feed Claasshaus has thousands of happy fans all over the world.
---
#128/Modernist House Museums: Kelvin Dickinson/Paul Rudolph + Lucia Dewey Atwood/Charles + Ray Eames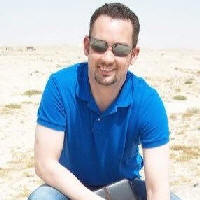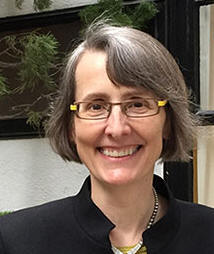 Start booking your plane tickets, as today we're talking about two amazing Modernist house museums you'll definitely want to visit, one in New York City, and one in Los Angeles, with guest Executive Directors: Kelvin Dickinson of the Paul Rudolph Heritage Foundation and the Modulightor Building, last home of architect Paul Rudolph; and Lucia Dewey Atwood of the Charles and Ray Eames House.
---
#127/NY Architecture + Design Film Festival 1: Britni Harris/Bruce Goff + Lene Borch Hansen/Jorn Utzon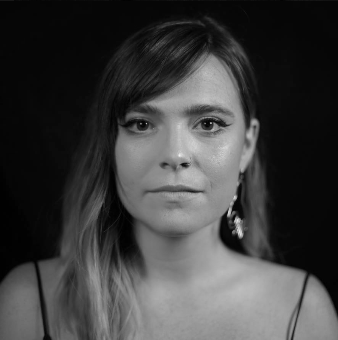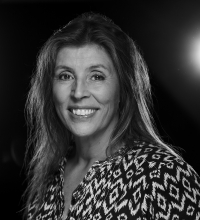 This is the third year USModernist Radio has been part of the Architecture and Design Film Festival in New York. Every fall, the stars, producers, and creators gather to premiere their latest documentaries. ADFF Executive Director Kyle Bergman curates visually wonderful, thought-provoking, and faithfully documented films that capture the brilliance of architects, artists, and significant buildings.
Host George Smart talks with two of the filmmakers from this year's festival: Lene Borch Hansen, of the movie The Man & The Architect - Jørn Utzon; and Britni Harris, of the movie Goff.
---
Bonus Show (#126B): PJ Letofsky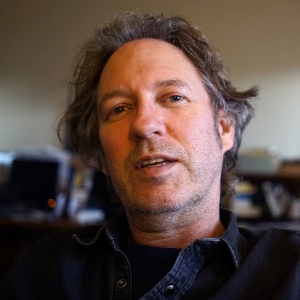 In this bonus show, George gets locked out of Tom's studio but still manages to record and edit an interview with PJ Letofsky, producer of the documentary Neutra: Survival Through Design. Featuring historian Barbara Lamprecht, son Raymond Neutra, son Dion Neutra who just passed away, Norman Foster, Moshe Safdie, and of course -- Alan Hess. Neutra's houses are still highly prized 50 to 90 years later, and his legacy of incredibly beautiful and functional design is still wildly popular. George kicks off things with PJ talking about his publicity tour for the movie.
---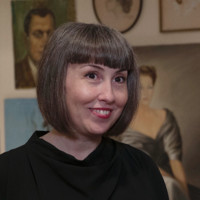 s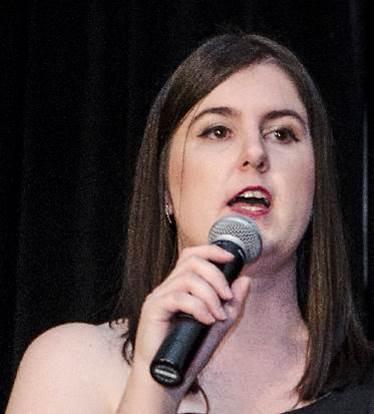 #126/Southwest Modern: TX Amy Walton + NM Thea Haver, plus co-hosts Paige Wagoner Claassen and Wayne Pond
Amy Walton is from Texas, where she spent 15 years managing nonprofits like the North Texas Food Bank and the Jewish Family Service. Last year, she launched modTEXAS, an initiative to draw attention to Texas modernism and celebrate the people and institutions working to preserve it. Building a coalition of over a dozen nonprofits using social media, modTEXANS have shared thousands of images of midcentury design and architecture that can literally be mapped across the state.
When you think of Albuquerque, New Mexico, you might think of southwest adobe design, or maybe that TV show In Plain Sight which filmed there for five years, but you're certainly not thinking of Modernist architecture – yet.Thea Haver is hoping to change that as co-founder and director of Modern Albuquerque.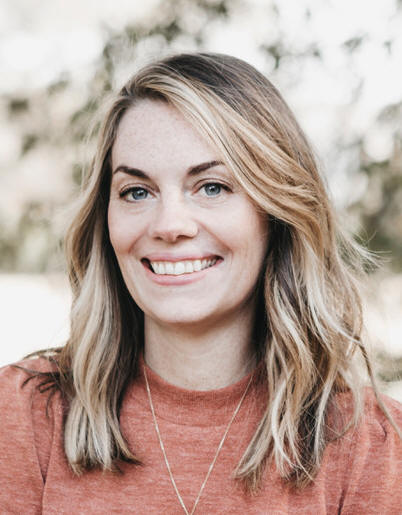 Co-host Paige Wagoner Claassen is an architectural historian with an avid appetite for all things architecture and design. Her very popular Instagram feed Claasshaus seeks out meaning, beauty, and significance in buildings and history in objects. Co-host Wayne Pond's melodious voice hosted an interview show called Soundings on NPR from 1980 to 1997, interviewing journalists, poets, novelists, documentary film makers, musicians, governors, members of Congress, and tech leaders about their work in the arts, education, ethics, literature, religion, politics, music, philosophy, and even architecture. The shows live on at at the National Humanities Center iTunes site.
---
#125/Bob Borson: Life of an Architect


Welcome to 2020! In our ongoing quest to seek out other architecture podcasts, we've talked with hosts such as Frances Anderton, Donna Sink, Steve Chung, Josh Cooperman, David+Marina, and Debbie Millman. Today we talk with Bob Borson, creator of the most visited privately-maintained architectural blog in the world, Life of an Architect, which as of two years ago is also a podcast. first encountered Bob's blog in 2012 when he put out a wonderful series of hilarious architecture Christmas cards!
---
SPECIAL 2019 New Year's Eve BONUS SHOW!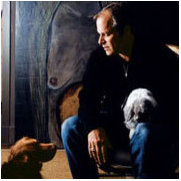 Shhh...George broke into Tom's studio late at night to bring you two bonus interviews from 2019 - featuring Luca Baraldo from COOKFOX talking about Andrew Geller's Double Diamond House on Long Island, and later George talks colors with designer Rocky Rochon at the WestEdge Design Expo in Santa Monica. Happy new year, everyone!
---
#124/Almost Live from Neutra's Lovell Health House: Lyra Kilston + Josh Gorrell with Musical Guest Valerie Wood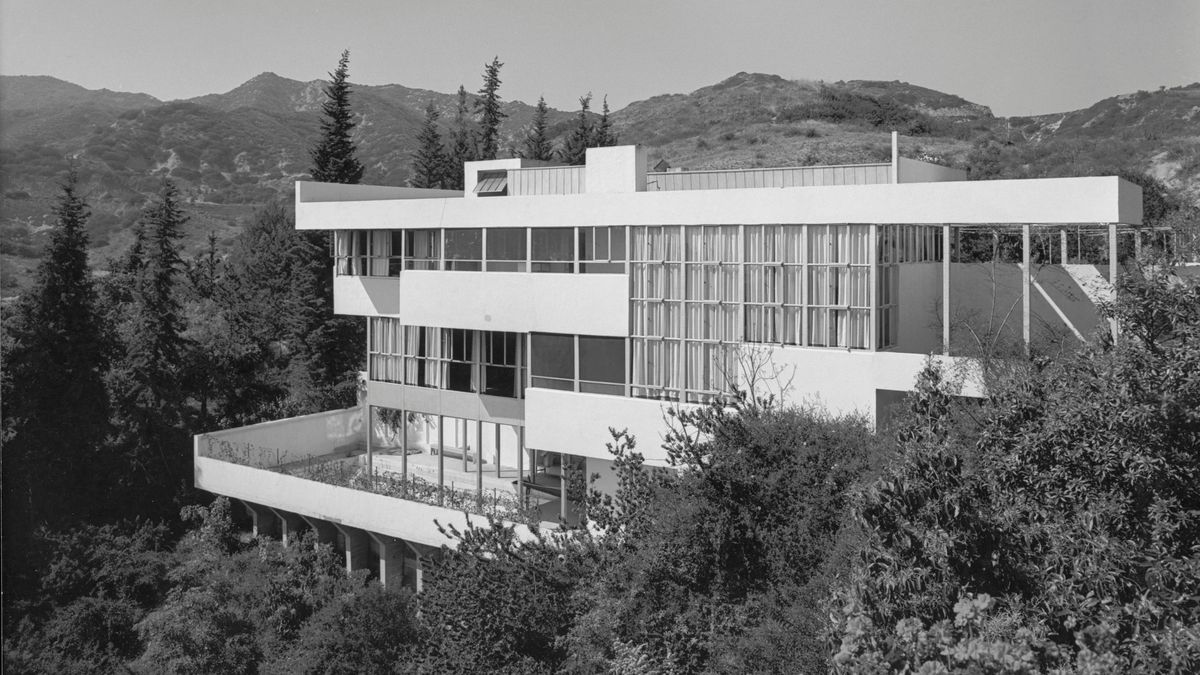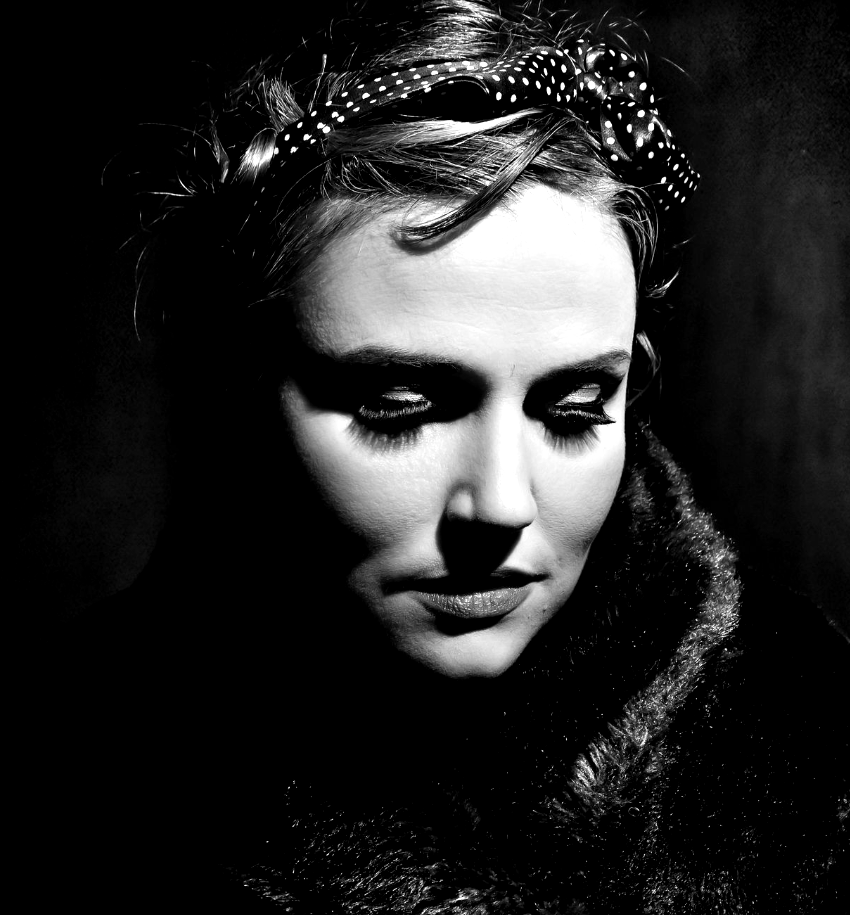 Host George Smart met these two guests at a LA party USModernist Radio threw last year at Richard Neutra's Lovell House.
Lyra Kilston is a writer and editor focused on architecture, design, art, urbanism, with publication in The Los Angeles Review of Books, The Los Angeles Times, Next City, Artforum, Wired, TIME, Art in America, and ICON. She is an editor for the Getty Museum, a consulting editor for Hyperallergic, and her first book is Sun Seekers: The Cure of California.
Josh Gorrell is a preservationist who worked to save Rudolph Schindler's Van Dekker house, declared a historic landmark in 2010. He's either, um, housesitting as the Kato Kaelin of his generation or holding the occupants hostage at the Lovell Health house, Neutra's iconic Los Angeles creation that ushered in the California health craze. Stopping by the studio later on, the enchanting jazz vocalist Valerie Wood!
---
#123/Architecture into Comedy: Writer Ron Friedman + Guest Co-Host Bob Langford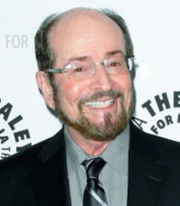 Ron Friedman graduated in architecture from Carnegie Mellon University. After working for a few years as an architect, and even spending a few weeks with Frank Lloyd Wright, he came to his senses and started writing and performing stand-up comedy. He was spotted by Dean Martin and Danny Kaye which launched a career writing for countless TV and variety shows, over 700 hours of beloved prime-time that you know and probably love, including The Andy Griffith Show, Bewitched, I Dream of Jeannie, Vegas, and Fantasy Island. If you're younger than 45, you'll know the G.I. Joe series and of course, the epic animated show Transformers for which Ron wrote 64 shows. He worked with the legendary Stan Lee to create The Marvel Action Hour. He drafted the episode of Happy Days that introduced The Fonz, and he wrote the episode of Bewitched that introduced Uncle Arthur played by Paul Lynde. His new memoir is called I Killed Optimus Prime. Guest co-host Bob Langford joins the fray - don't miss the gang's rendition of the Gilligan's Island theme.
---
#122/Eliot Noyes, One of the Harvard Five: Fred Noyes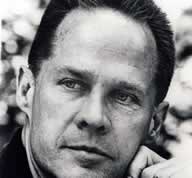 Born in Boston, architect Eliot Noyes graduated Harvard University. After working for Boston's Coolidge Shepley Bulfinch & Abbott, he left to work for Walter Gropius and Marcel Breuer. Awarded a Wheelwright Traveling Fellowship, he toured the US visiting Frank Lloyd Wright's Fallingwater and Taliesin; Eliel Saarinen's Cranbrook Academy of Art; and Richard Neutra houses. Noyes redefined how design was perceived inside major corporations such as IBM and Mobile. He designed World's Fair pavilions in Brussels, Belgium, San Antonio, Montreal, and New York. He was one of the noted Harvard Five architects, which included Marcel Breuer, Philip Johnson, John Johansen, and Landis Gores.
Our guest Fred Noyes is the son of Eliot Noyes. Fred Noyes worked for Graham Gund and Cambridge Seven and for over thirty years has run his own firm designing everything from hospitals to Bill and Hillary Clinton's summer White House on Martha's Vineyard. He was awarded an honorary Doctorate of Education from the Boston Architectural College in 2007 and lectures on architecture, biology, visual studies, and biochemistry. He owns the Noyes House II where he grew up, a house that he put under a preservation easement -- which protects it forever.
---
#121/The Incredible TWA Hotel at JFK: Eric Saarinen, Richard Southwick, Anne Marie Lubrano + Lea Ciaverra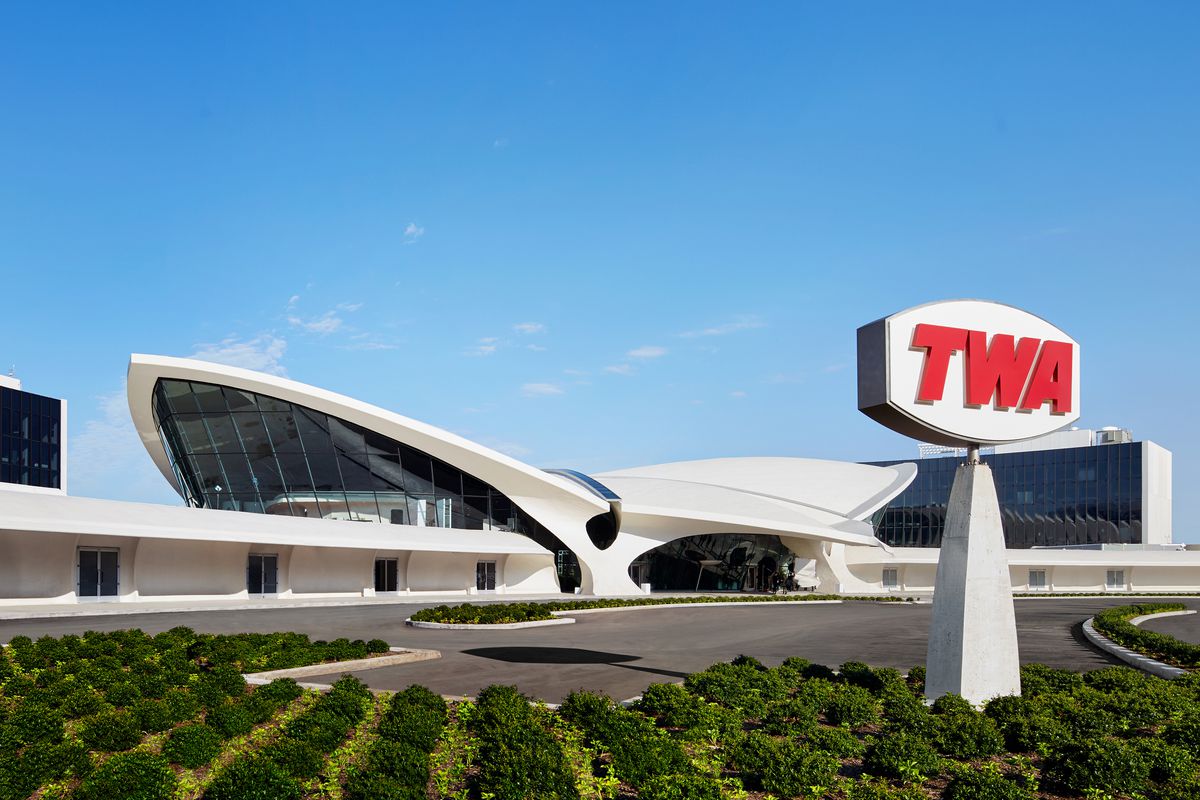 There's a building at JFK airport in New York that people have been talking about for almost 60 years. This building had no peer; it was among the most unique in the world, and its creator, Eero Saarinen, one of the most visionary architects in the world. For years the airline TWA (later absorbed by American Airlines) used it as a glamorous gateway to the world, sending off passengers in an era people dressed up to fly and there was no such thing as airport security. However, the volume of passengers increased so much that the building had to be abandoned. After a few decades in mothballs, and dangerously close to demolition, Saarinen's TWA terminal has been meticulously restored and expanded, with a world-class hotel adjacent and even better, a massive underground conference facility you'd never know was there.
Host George Smart was in New York for a huge gala opening inside that underground conference center. He talked with Richard Southwick, project partner with restoration architects Beyer Blinder Belle. But first, George sat down in Los Angeles at the iconic Beverly Hilton with Saarinen's son, Eric Saarinen. Then George is back in New York with architects Anne Marie Lubrano and Lea Ciaverra, of the not-surprisingly named firm Lubrano Ciaverra, for the brilliant new TWA hotel, you know, the one with the massive underground conference facility.
---
#120/DWELL: Editor William Hanley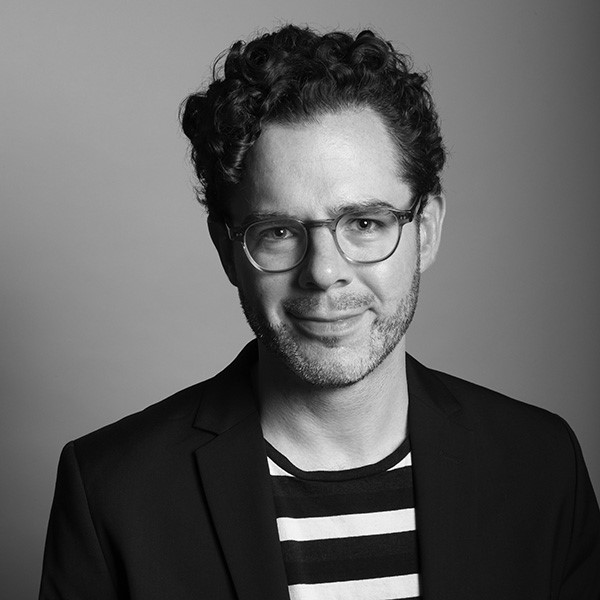 Any fan of Modernism has DWELL Magazine somewhere in their house. It's a venerable but relatively recent publication, started in 2000 by Lara Hedberg Deam in San Francisco. She's still the owner, and like a winning NFL coach, she's been stocking the team over nearly 20 years with winning players like Karrie Jacobs, Michela O'Connor Abrams, Amanda Dameron, and former podcast guest Alison Arieff.
With a motto of "at home in the Modern World," DWELL helped re-energize a terrazzo (that's our new collective noun) of Modern movements: small houses, modern houses, green houses, sustainable house, micro houses, and prefab houses. Today we go remote with host George Smart in New York, where he sits down with Bill Hanley, Editor and Chief of DWELL since February 2019.
---
#119/Living Inside Philip Johnson: Cristina Ross + Inger Stringfellow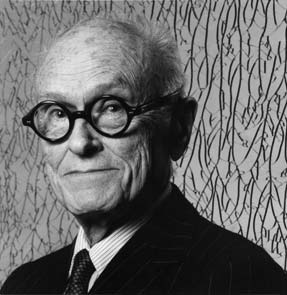 In the lovely town of New Canaan CT, from the 1940s through the 1990s, no one was more influential than architect Philip Johnson. His internationally-famous Glass House celebrated its 70th anniversary recently with a huge outdoor party and aerial performance by Philippe Petit, known for his daring and highly unauthorized wirewalk between the World Trade Center towers pre-2001. New Canaan is full of mid-century Modernist architecture from Johnson, Eliot Noyes, Marcel Breuer, John Hedjuk, and John Johansen, collectively known as the Harvard Five, plus other architects such as Edward Durell Stone, Frank Lloyd Wright, and James Evans. Host George Smart sat down inside the Johnson-designed 1953 Wiley House with Inger Stringfellow and Cristina Ross who share what it's like to to buy and sell Johnson houses.
---
#118/The Last Frank Lloyd Wright Client: Roland Reisley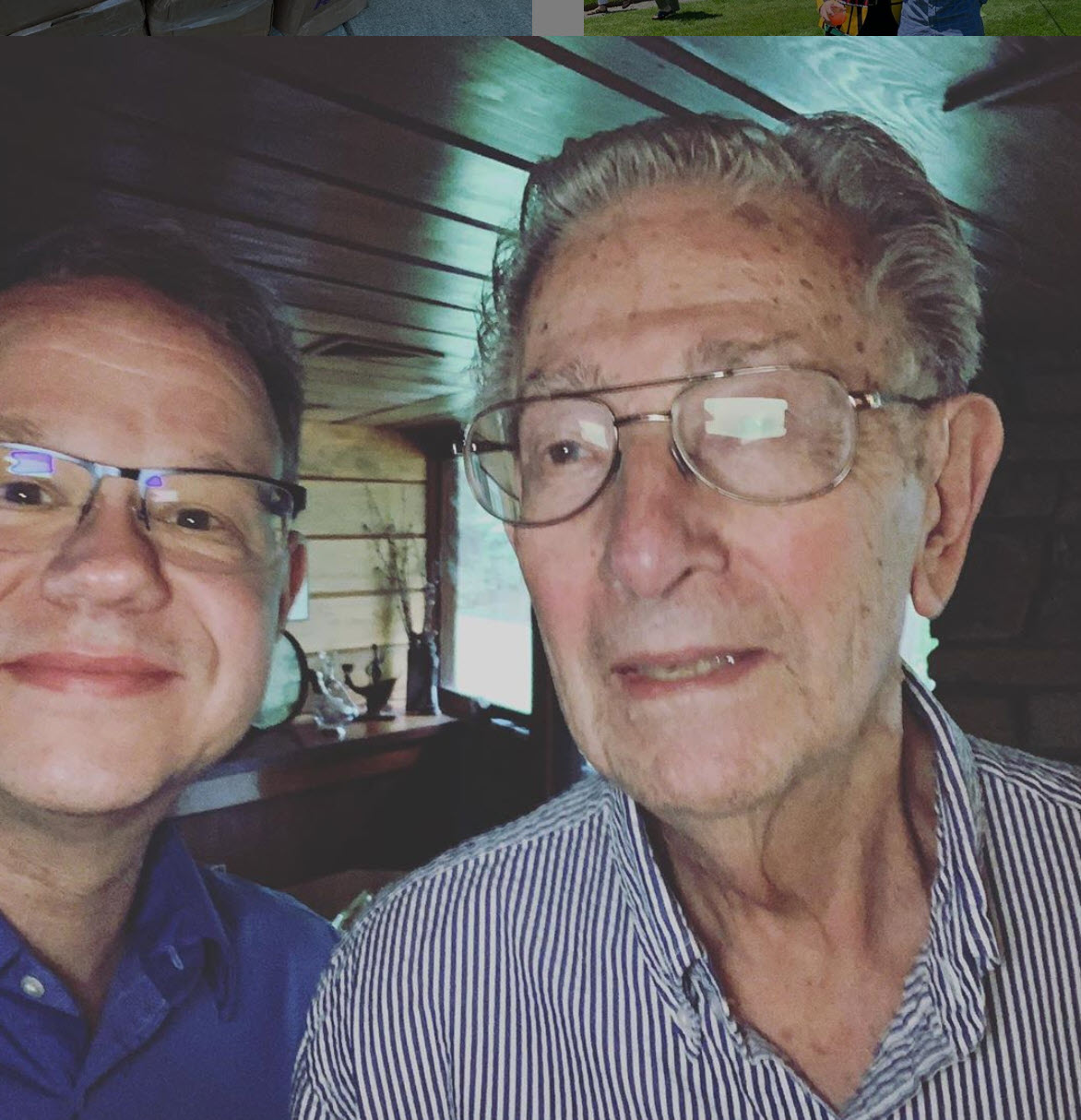 Frank Lloyd Wright, now 60 years after his death, remains the most well-known architect in America, perhaps the world. Notorious for his ego, which was matched only by his genius and talent, Wright would be delighted to be so this famous for so long. Wright would say, and he did, that he was the greatest architect ever, and for many, he was and still is. Roland Reisley was only 26 when he hired Wright for a small house in the 1950's. Now Reisley is Wright's last living client - and still in the same lovely house in upstate New York, a small colony of houses known as Usonia, the prototype for small affordable houses across America in a post-war time when affordable housing was needed.
#117/Serial Modernist: Lord Peter Palumbo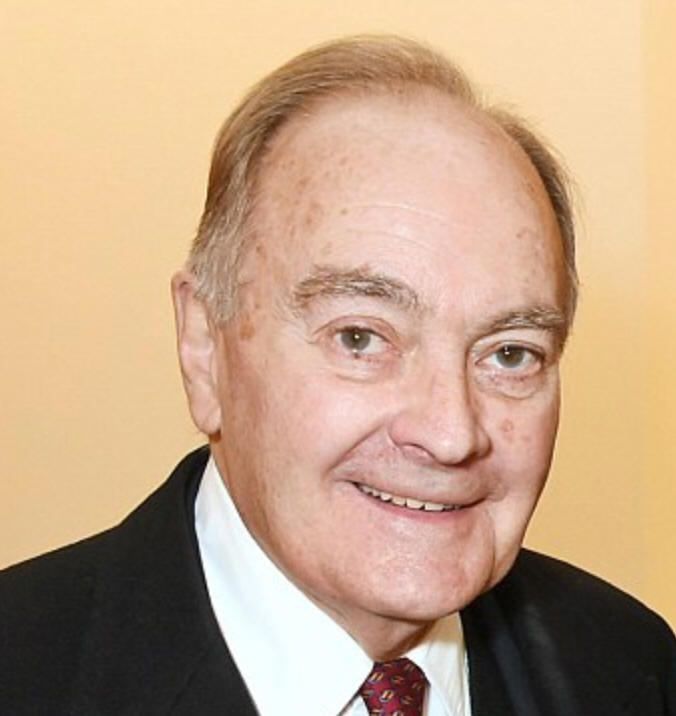 Lord Peter Palumbo is a developer, art collector, car collector, wine collector, architecture collector and Conservative life peer based in the UK. He was educated at Eton and Worcester College, Oxford, a star athlete who played polo with Prince Charles. He first met Mies van her Rohe in the 1960's and spent much of the next 30 years trying to get one of his buildings built. In 1972, he purchased the Farnsworth House by Mies van der Rohe in Plano, Illinois and in 1986 he bought Frank Lloyd Wright's Kentuck Knob near Fallingwater in Pennsylvania. In 1988, Palumbo became godfather to Princess Beatrice of York, the eldest daughter of Prince Andrew and Sarah Ferguson.
---
#116/Lautner A-Z: Authors Tycho Saariste and Jan-Richard Kikkert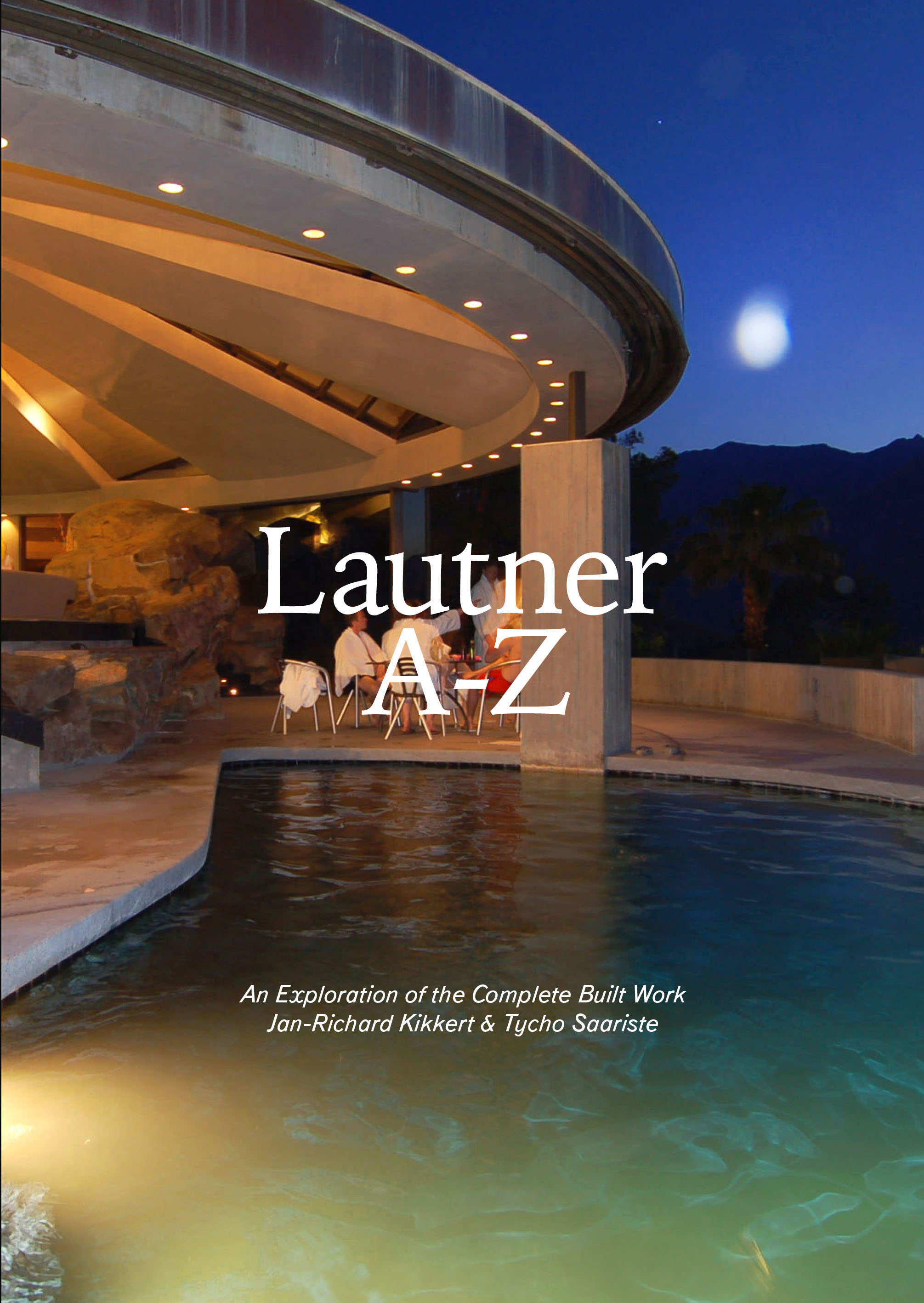 Architect John Lautner of Los Angeles was incredibly ahead of his time. Over 50 years, Lautner blurred the boundaries between indoor and outdoor spaces, between nature and architecture. He carried out 144 of his designs, 103 of which are still standing, mostly around Los Angeles, and all highly prized. Two architects in the Netherlands set out to personally discover not just a few of his projects - but ALL of them. Jan-Richard Kikkert and Tycho Saariste's new book, Lautner A-Z, has dedication and commitment and sheer perserverance to get inside almost every Lautner building.
---
#115/The Ferris Bueller House: Meghann Salamasick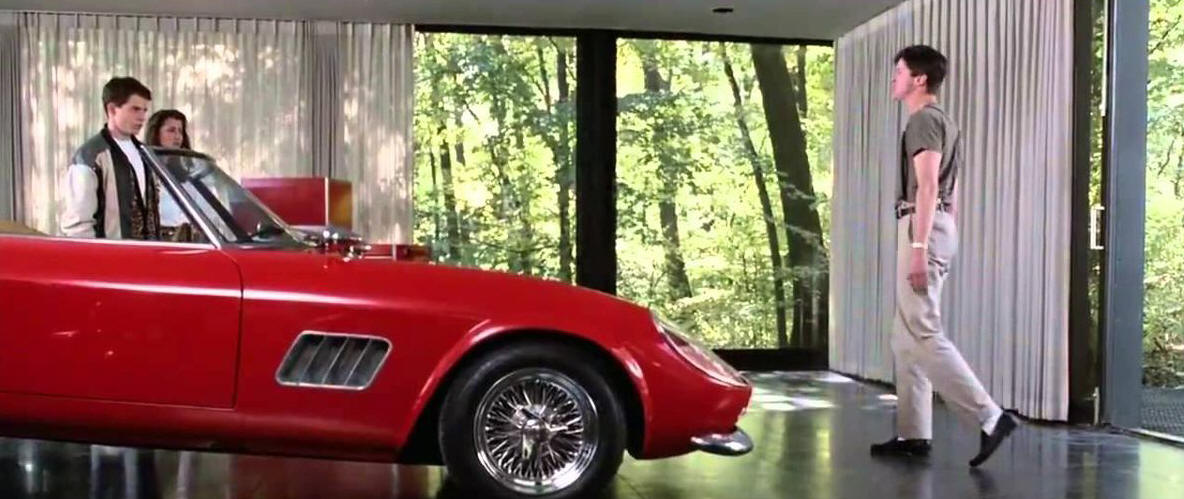 One of the best 80's films is, the envelope please, Ferris Bueller's Day Off. Here's the plot: near Chicago at the end of the school year, high school senior Ferris Bueller (played by Matthew Broderick) fakes being sick to stay home. His parents believe him, though his sister Jeanie (played by Jennifer Grey, the baby you don't back into a corner) is not convinced. Ferris persuades his best friend Cameron Frye (played by Alan Ruck) to help lure Ferris' girlfriend out of school and let them use his father's prized 1961 Ferrari. Spoiler: that Ferrari tumbles out of a really cool Modernist house/garage, much to the chagrin of Cameron and his dad. Our pal Bob Langford, who pretty much knows every line in the movie, drops by to help examine this cultural icon with guestMeghann Salamasick, who with her husband Chris are the owners of the that now-famous Modernist house. Later in the show, with apologies to Wayne Newton, it's George and Bob and Tom serenading Meghann.
---
#114/Architectural Photographer Ezra Stoller: Pierluigi Serraino + Erica Stoller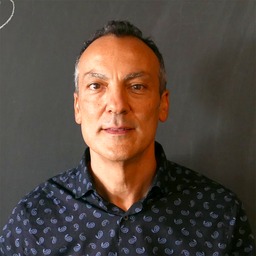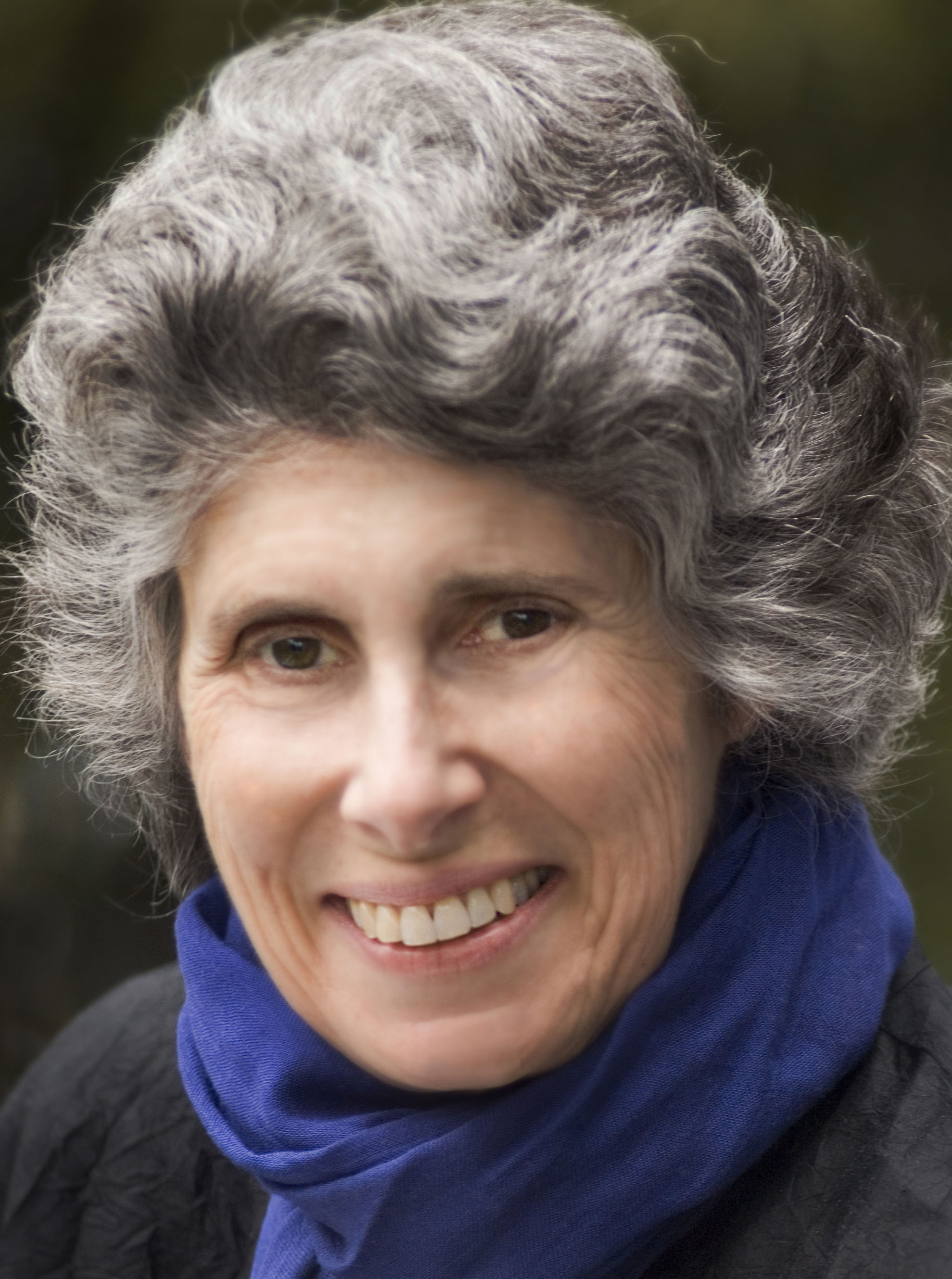 Returning podcast guest Pierluigi Serraino is an architect and author whose book Modernism Rediscovered contributed to the huge re-emergence of interest in the architecture we all know and love. He has written books on Eero Saarinen, NorCalMod: Icons of Northern California Modernism, California Captured with past podcast guests Emily Bills and Sam Lubell, and his newest book Ezra Stoller: A Photographic History of Modern American Architecture.
Erica Stoller is the director of ESTO, an agency representing architectural photographers and managing a massive archive of related images related to the architecture photography of her father, Ezra Stoller. One of very best photographers of mid-century Modernism, his work lives on in the esto archive used by scholars, photo researchers, and publishers worldwide. In addition to running ESTO, Erica is a photographer and an artist, making wall sculpture of repurposed industrial materials like plastic plumbing tubes, foam insulation, parachute cord, cable ties, bead chain, wire rope and metal connectors.
---
#113/Modernism is Bad, Really Bad: Professor James Stevens Curl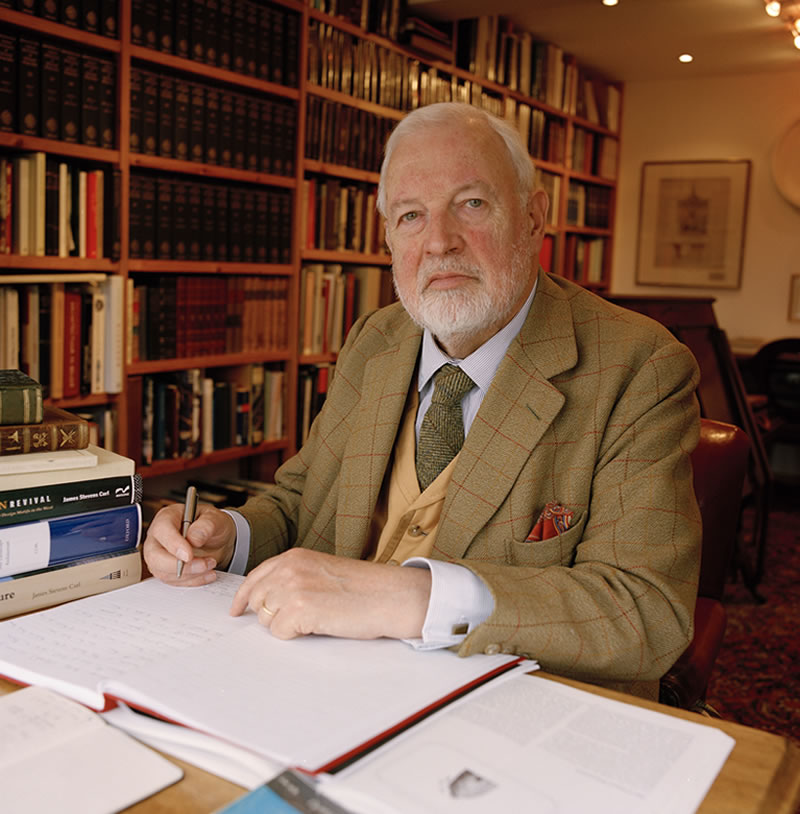 A graduate in Architecture from Oxford, Professor James Stevens Curl is known for scholarship, penetrating criticisms, lucidity of style, and holding his nose at the stench of Modernism, of which he is definitely not a fan. He's probably rather be down at the Groaning Board hoisting a pint than talking to us, but we're thrilled to hear about his new award-winning book, Making Dystopia: The Strange Rise and Survival of Architectural Barbarism, in which he takes apart the Modernist movement piece by piece! However, he makes a good argument for how the wider modern movement in the 1950's (highways, cars, planes, not just architecture) has harmed the planet and the community way of life.
---
#112/Design Podcasters Steve Chung + Donna Sink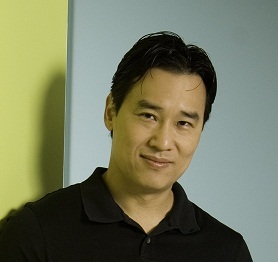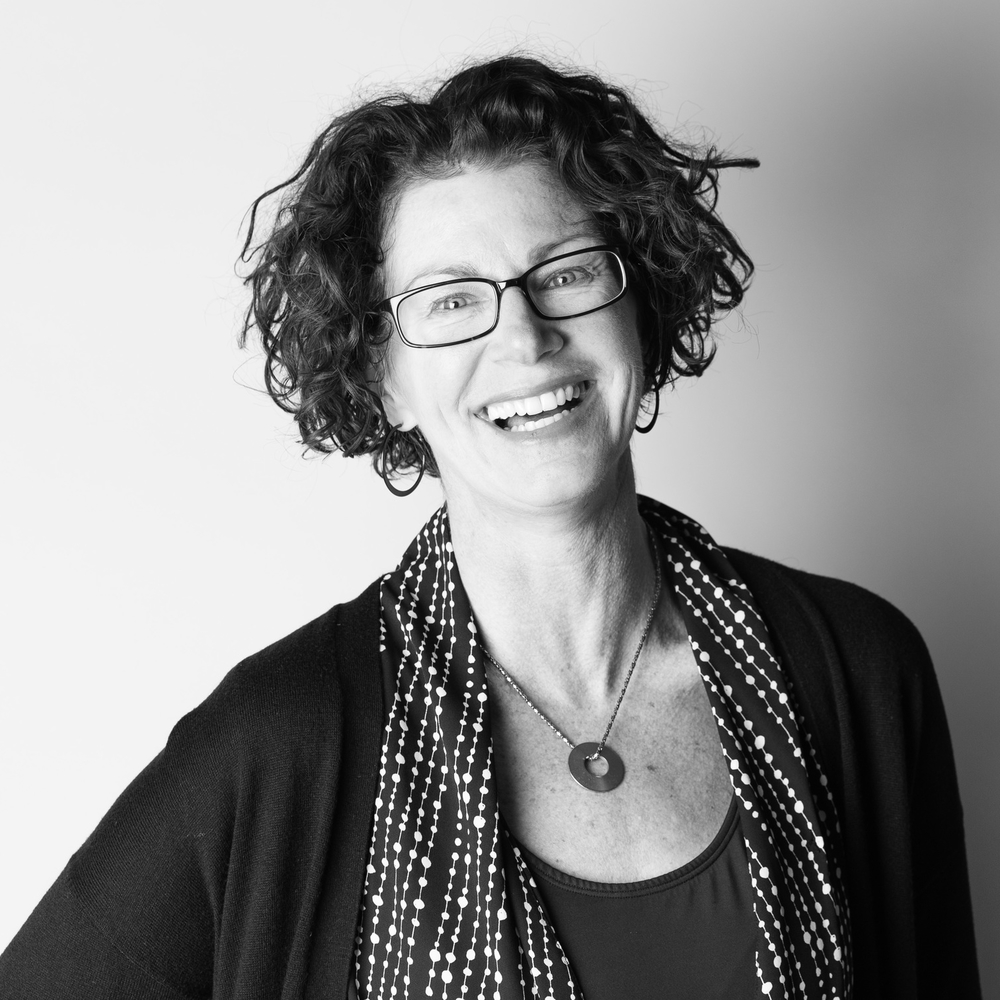 Over the last year, we've been checking out design and architecture podcasts from around America. We've had Frances Anderton of DnA, Debbie Millman of Design Matters, Josh Cooperman of Convo by Design, and David and Marina of Midnight Charrette. Today we welcome two new friends who keep the public's design fire bright with their interesting and popular podcasts.
Architect Steve Chung is based in Boston, where the good clam chowder lives, focused on residential and hospitality projects. Steve graduated in architecture from Harvard and interned with Richard Meier in New York, worked for Machado Silvetti in Boston and collaborated with designer Philippe Starck. He was the host and creator of the PBS series Cool Spaces which ran in 2014 and is now co-host with Doug Patt on the Design Your Dream Home podcast.
Architect Donna Sink is the host of the Archinect podcast with guests we know and love such as Sekou Cooke and David and Marina from Midnight Charrette. A graduate of the University of Arizona and also Cranbrook, which is like the Jedi school for architecture, her career began at Atkin Olshin Shade in Philadelphia in historic preservation. She joined Rowland Design in 2017 and was President of the Indianapolis AIA.
---
#111/Modernism's Three Amigos: Tom Kundig + Frank Harmon +Marlon Blackwell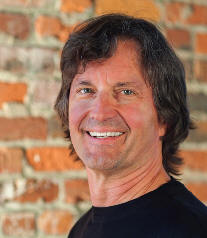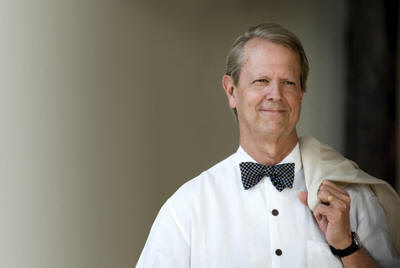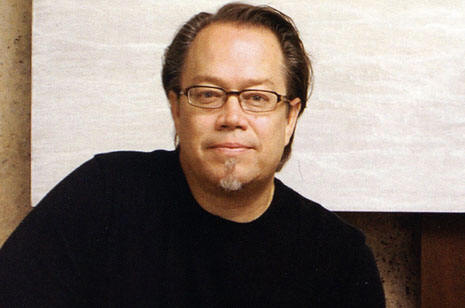 Not only are these guys the best of friends but they are award-winning rockstars of Modernist residential architecture. Tom Kundig is principal with Olson Kundig Architects and came to national attention with 1998's Studio House and in 2002, the Chicken Point Cabin. Tom's honors include the Cooper Hewitt 2008 National Design Award, 11 national AIA design awards, too many Washington AIA awards to count, and over 450 feature articles worldwide. He is the author of Tom Kundig Houses, Tom Kundig Houses 2, and Tom Kundig Works.

Frank Harmon grew up in North Carolina and worked for North Carolina's Ed Loewenstein and New York's Richard Meier, teaching at Auburn University and NC State University's College of Design. He's received over 60 design awards, the most ever for a North Carolina firm. Frank is the author of the book Native Places: Drawing as a Way to See and writes the Native Places blog.

Marlon Blackwell is the author of An Architecture of the Ozarks: The Works of Marlon Blackwell and has taught at the University of Arkansas in Fayetteville since 1992, serving as head of the architecture department for six years. His firm won more than 120 design awards and he received the 2012 Architecture Prize from the American Academy of Arts and Letters.
---
#110/Modernism Week Wrapup: Paul Rudolph at 100 with Christopher Wilson + Dick Burkett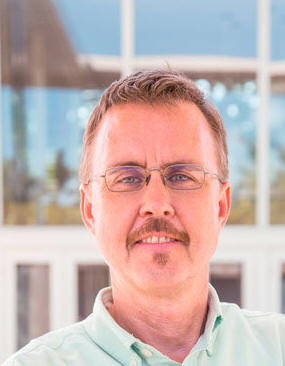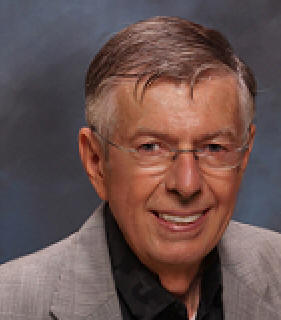 T
oday we wrap up coverage of Modernism Week 2019 in Palm Springs. Every February, Modernism Week is a fascinating array of architecture, lectures, parties, tours, exhibits, and martinis. George Smart was there talking with nearly all the speakers, authors, and special guests who make the week (actually 11 days) a blast!
2018 was the 100th anniversary of architect Paul Rudolph who gained early fame through innovative Modernist houses in Sarasota Florida. Later he created masterworks in concrete and steel in New York, New England, and especially Singapore and Hong Kong. George talks with returning guest Sarasota Architecture Foundation President Christopher Wilson and later the lead moderator of the Paul Rudolph tribute held at Modernism Week, Dick Burkett.
---
#109/Not a Modernist: Justin Shubow of the National Civic Art Society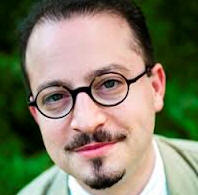 Today we welcome back Justin Shubow, President of the National Civic Art Society, a non-profit dedicated to promoting the classical tradition in public art and architecture. President Donald Trump appointed him in 2018 to the US Commission of Fine Arts, a federal agency which oversees the design and construction of government buildings and memorials in Washington DC. Shubow is the author of The Gehry Towers over Eisenhower, a 150-page critique of the Eisenhower Memorial, a battle he sort of won, sort of lost against architect Frank Gehry. With a background in philosophy and law, he has taught at Michigan and Yale and speaks on architecture at places like the US State Department, Baylor University, Colorado College, Hamilton College, and the University of Virginia.
---
#108/Modernism Week Documentaries: Dion Neutra + Devon Chivvis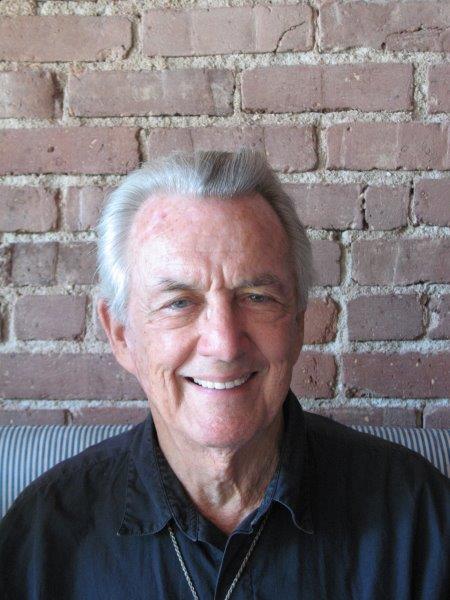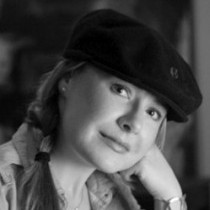 Every February, Modernism Week in Palm Springs is a fascinating array of architecture, lectures, parties, tours, exhibits, and martinis. George Smart was there talking with nearly all the speakers, authors, and special guests who make the week (actually 11 days) a blast!
Architecture documentaries visually capture the spirit and stories of great Modernist buildings in ways not possible through books and photos. USModernist Radio welcomes architect Dion Neutra and producer Devon Chivvis to our poolside studio at the swanky Hotel Skylark. Neutra stars in PJ Letofsky's new documentary on his dad Richard Neutra, Neutra: Survival Through Design, which premiered at Modernism Week; and Devon Chivvis shares the latest progress on her exciting new documentary, The Harvard Five - about the Modernist architects that settled in (and unsettled the locals) in New Canaan, Connecticut: John Johansen, Marcel Breuer, Landis Gores, Philip JohnsonandEliot Noyes, transforming Modernist design and influencing a generation of architects. Spoiler alert: she grew up in one!
---
#107/New York's Josh Ramus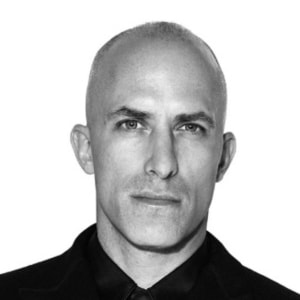 In an interview recorded at REX in Brooklyn, New York, George Smart sat down with architect Josh Ramus. The Huffington Post named him one of the five greatest architects under 50. Wallpaper Magazine described him as one of the world's most influential young architects. Esquire Magazine dubbed him the young saviour of American architecture. Icon Magazine called him one of the 20 Essential Young Architects. And Popular Mechanics said "Josh who? Is he that cold fusion guy?" Graduating from Harvard in Architecture in 1996, Ramus worked for Rem Koolhaas before forming his own practice, REX, in 2006. Like many famous architects, Charles Gwathmey and Richard Meier come to mind, his mom helped him get the project that rocket-launched his career. He has been a Visiting Professor at Yale, Rice, Columbia, Harvard, MIT, and Syracuse. And in his spare time, he trained for the Olympics!
---
#106/Modernism Week Celebrity: Alan Hess + Michael Stern, plus Lindsay Blake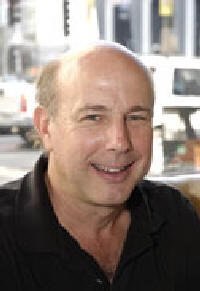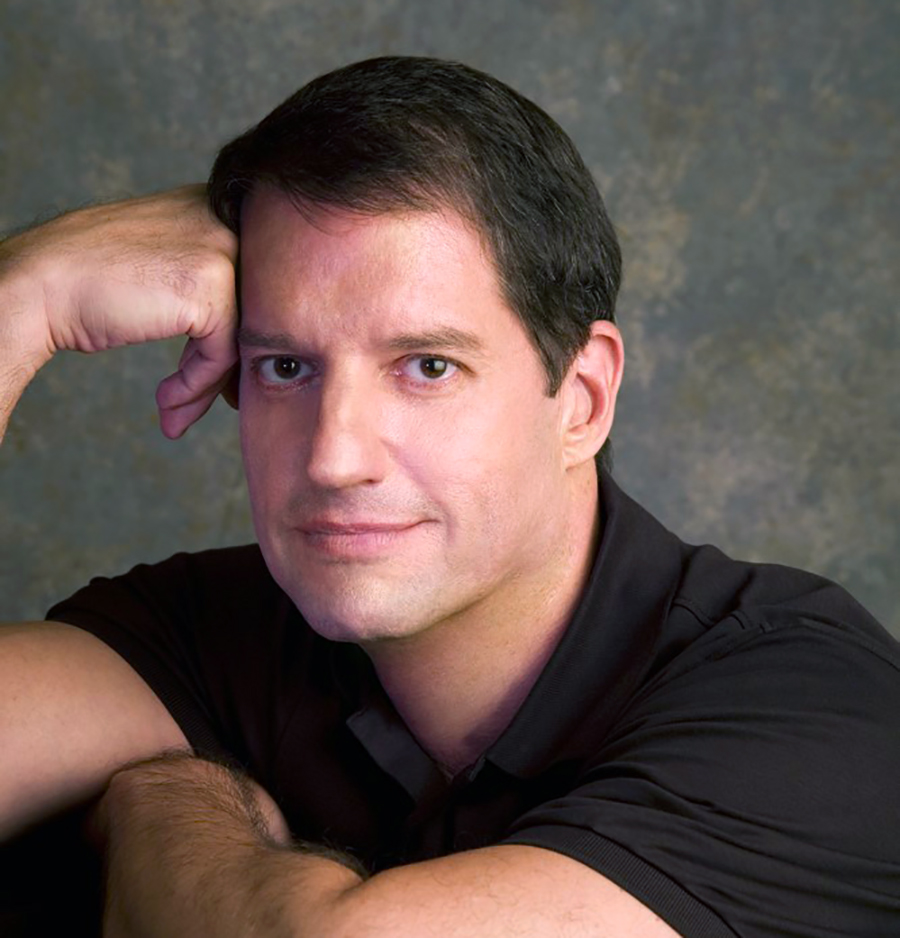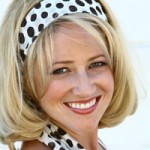 Every February, Modernism Week in Palm Springs is a fascinating array of architecture, lectures, parties, tours, exhibits, and martinis. George Smart was there talking with nearly all the speakers, authors, and special guests who make the week (actually 11 days) a blast!

Authors Michael Stern and Alan Hess join USModernist poolside at the swanky Hotel Skylark to discuss their new book: Hollywood Modern: Houses of the Stars. They uniquely capture the glamour of each star and how their personality, even their appearance, matches the house they chose. From the Johnny Carson House in Malibu to the ultramodern Gary Cooper House in Holmby Hills, these houses curate our brains just like the movies do. Later on, we welcome back the delightful celebrity expert Lindsay Blake, creator of the hugely popular movie location blog Iamnotastalker. Spoiler alert: she's quite the stalker!
---
#105/Minoru Yamazaki, Forgotten Architect of the World Trade Center: Dale Gyure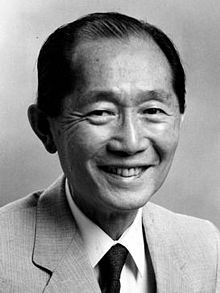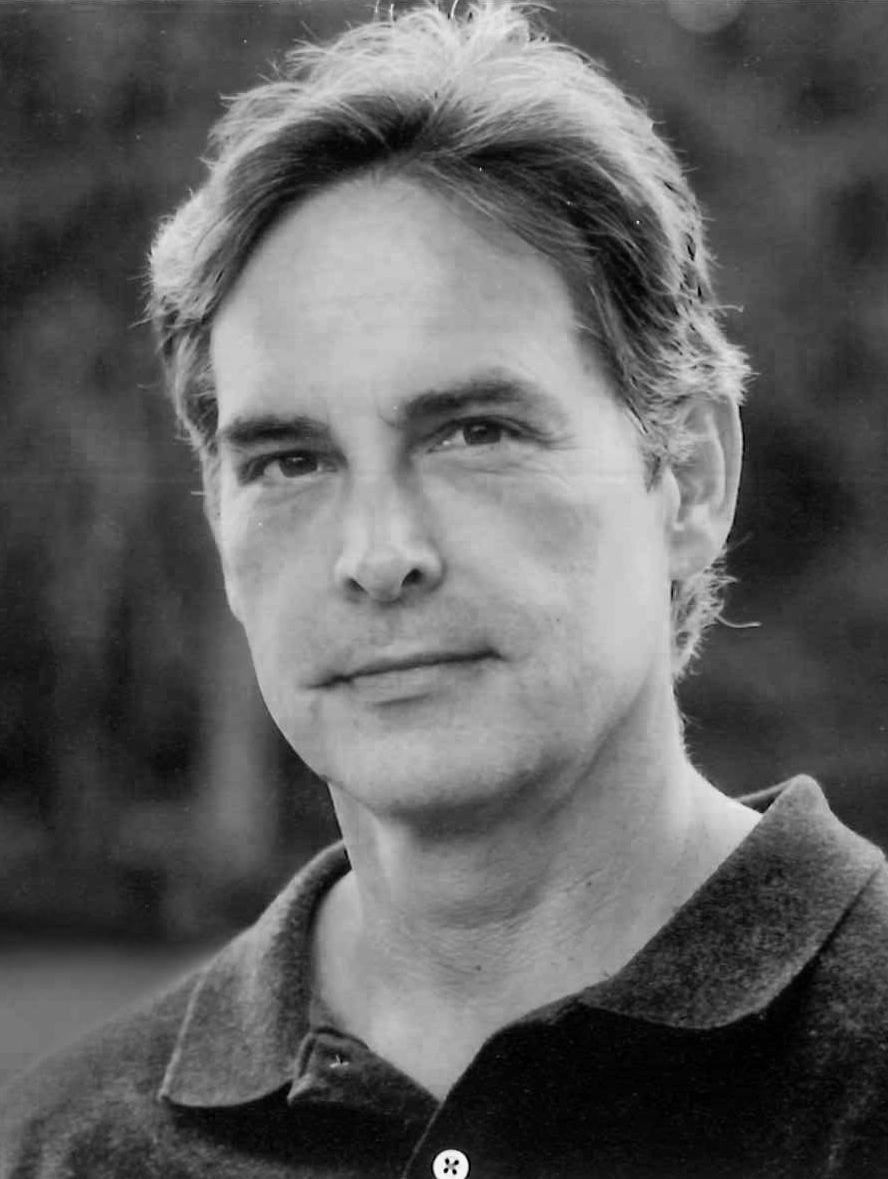 Despite enormous success, architect Minoru Yamasaki's reputation declined in the 1970's with the negative public reception of the World Trade Center in New York and the spectacular failure of St. Louis's Pruitt-Igoe Apartments. Author Dale Gyure is associate chair and professor of Architecture at Lawrence Technological University. His most recent book, Minoru Yamasaki: Humanist Architecture for a Modernist World, is the first to closely examine Yamasaki's work and life.
---
#104/Modernism Week Photography: Emily Bills + Pierluigi Serraino, plus Andrew Pielage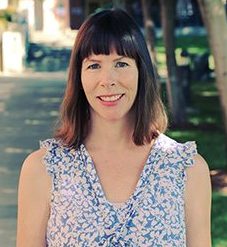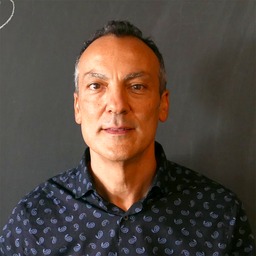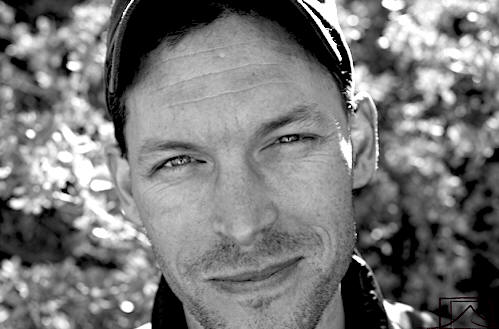 Every February, Modernism Week in Palm Springs is a fascinating array of architecture, lectures, parties, tours, exhibits, and martinis. George Smart was there talking with nearly all the speakers, authors, and special guests who make the week (actually 11 days) a blast! The photographers documenting the mid-century movement provide a wealth of information, perspective, and enjoyment, capturing not only amazing houses but the lives and careers of their owners and the architects. From poolside at the swanky Hotel Skylark, you'll meet authors Emily Bills and Pierluigi Serraino talking abou one largely undiscovered Modernist photographer, Marvin Rand. Their new book along with Sam Lubell, California Captured, puts Rand front and center in the same world class as Julius Shulman and Ezra Stoller. Later we join photographer Andrew Pielage about his quest to shoot every Frank Lloyd Wright building in the world.
---
#103/Children of Genius: Charlee Deaton with Special Musical Guests The Luca Colonna Trio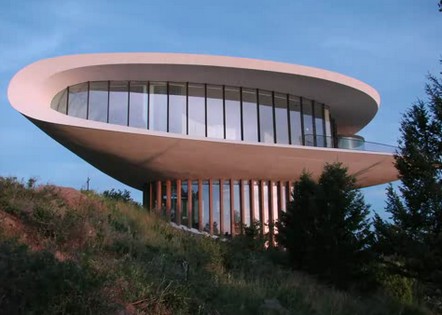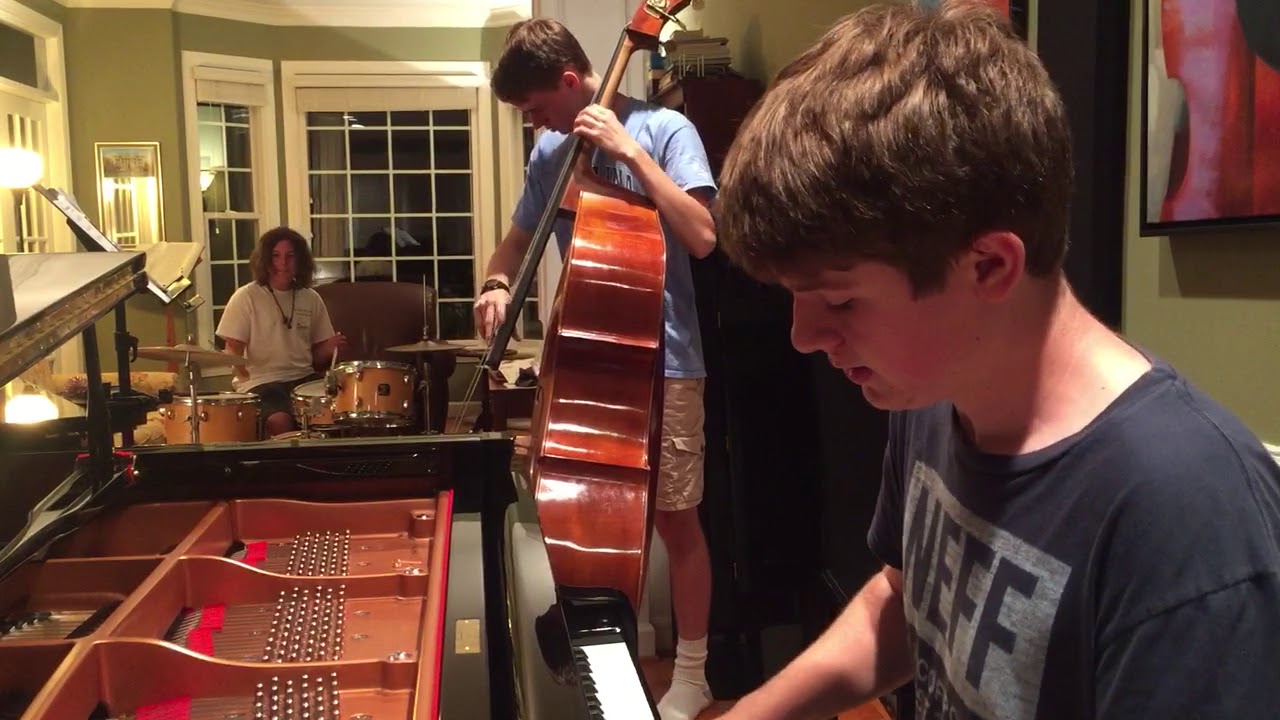 You may not know the name Charles Deaton but it's likely you've seen the only house he designed and built in 1966 near Golden, Colorado. You can see it from the Interstate. The Sculptured House, or as it later became known, the Sleeper House, got famous through the Woody Allen movie of the same name in 1973. Deaton's projects included the Wyoming National Bank in Casper and the Harry S. Truman Sports Complex in Kansas City. Today we talk with his daughter, Charlee Deaton, who's been involved with the house her whole life. And later on, the Luca Colonna Trio drops by the studio!
---
#102/Modernism Week Design: Modernism Week 6: Authors Melissa Riche and Adele Cygleman + Joel Turkel + Anthony Poon + Jacques Caussin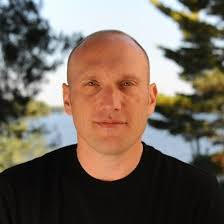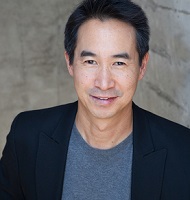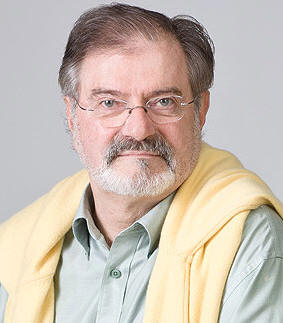 Every February, Modernism Week in Palm Springs is a fascinating array of architecture, lectures, parties, tours, exhibits, and martinis. George Smart was there talking with nearly all the speakers, authors, and special guests who make the week (actually 11 days) a blast!
Joel Turkel founded Turkel Design and created NextHouse, a series of prefab modern homes still marketed by the fine folks at Deck House. In 2014, in an exclusive collaboration with Dwell Magazine, Joel launched the Axiom Series, a line of modern houses that combine sleek modern design with all the benefits of prefab construction. Now he lives in one.
Anthony Poon is an architect, concert pianist, artist, and author. He created new ways to build and promote Modernist home developments while maintaining design integrity and construction quality. His entertaining talk at Modernism Week was about architects in popular culture - TV and movies. There are many more than you might think!
Wrapping up, George talks with Jacques Caussin, a Palm Springs resident associated with Modernism Week from the very beginning - and this year's speaker on how Modernism got started in the US.
---
#101/Debbie Millman, Host of the Design Matters Podcast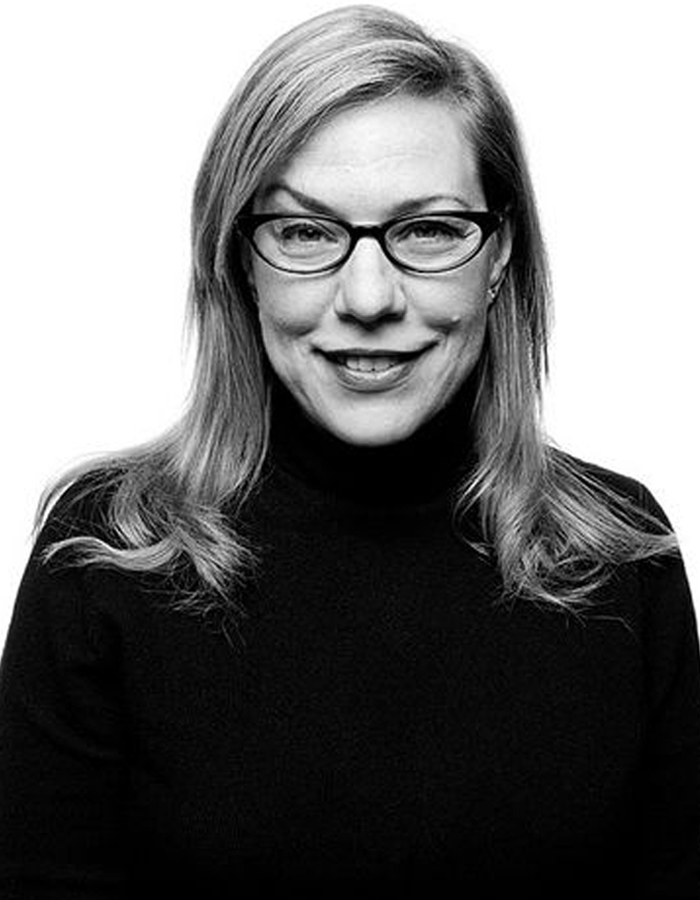 Over the last year, we've been checking out fellow design and architecture podcasts from around America. We hada great time visiting Frances Anderton of DnA, Josh Cooperman of Convo by Design, Dave and Marina from Midnight Charrette, and today one of the first design-specific podcasters, Debbie Millman.

Millman is the founder and host of the pioneering and award-winningpodcast, Design Matters. Going into her 14th year, Millman has interviewed over 400 designers, artists, and others in the creative culture such as Milton Glaser, Malcolm Gladwell, Barbara Kruger, Massimo Vignelli, Marina Abramovic, Thomas Kail, Laurie Anderson, Shepard Fairey, and Steven Heller. She's a polymath of designer, artist, writer, educator, curator, speaker, and CEO. Design Matters won the 2011 Cooper Hewitt National Design Award, a Webby for Best Individual Episode, and in 2015 Apple designated it one of the best overall podcasts on iTunes.
---
#100/Modernism Week Books: Authors Adele Cygelman + Melissa Riche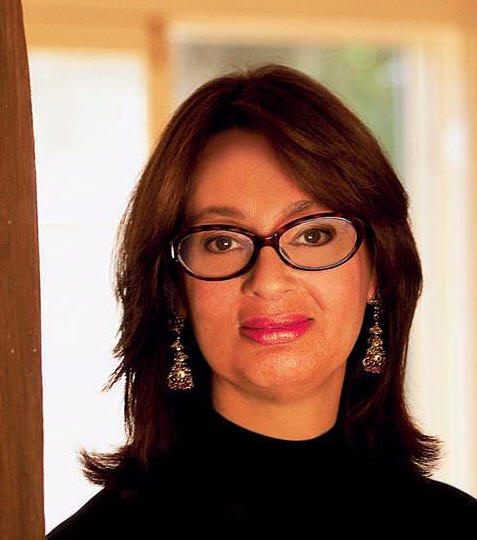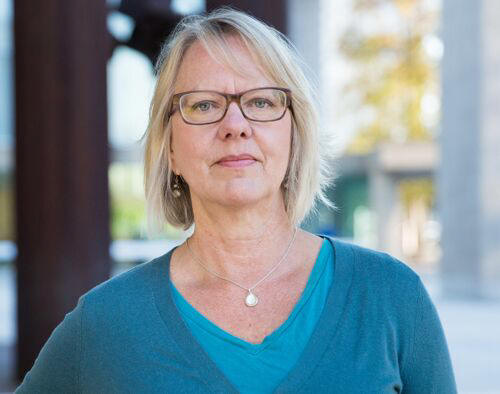 Every February, Modernism Week in Palm Springs is a fascinating array of architecture, lectures, parties, tours, exhibits, and martinis. George Smart was there talking with nearly all the speakers, authors, and special guests who make the week (actually 11 days) a blast! You remember books, right? Those things we had in our hands to read before Kindle? George and Tom welcome author Adele Cygelman, whose newest book is Arthur Elrod: Desert Modern Design. Elrod was one of the country's most famous interior designers and his John Lautner-designed Palm Springs house became a celebrity (and still is) from an appearance in the James Bond movie Diamonds are Forever. Later on, we move down the road to Rancho Mirage, an oasis of Modernism that's the subject of a new book, Mod Mirage, by Melissa Riche with photography by Jim Riche. Rancho Mirage had the very first developments on golf courses—a model that soon adopted around the world. Famous residents included old Hollywood's Frank Sinatra, Bing Crosby, Lucille Ball and Desi Arnaz, Doris Day, and Bob Hope.
---
#99/The Chef and the Farmer: Vivian Howard + Ben Knight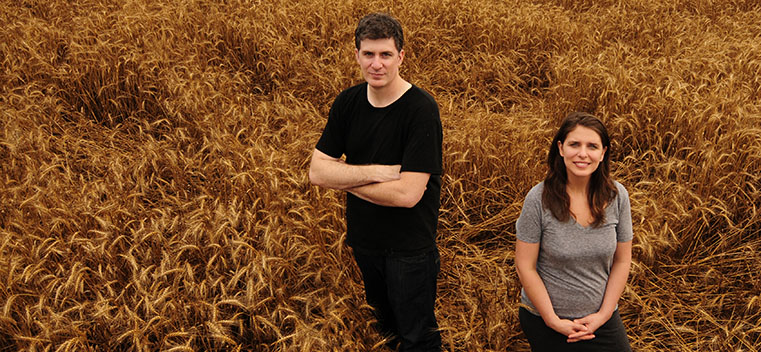 Kinston is about as typical Eastern North Carolina as you can get. They have lots of pork barbeque, a minor league baseball team that's pretty good, they support what's left of the tobacco industry, and they keep up the CSS Neuse, one of the last Confederate ironclad ships, although Donald Trump is considering restoring it to attack Canada.
Kinston never had a really great restaurant, but that changed when chef Vivian Howard and artist Ben Knight came to town in 2006 from New York and opened Chef & the Farmer and later the Boiler Room and Benny's Big Time. Then there was their TV show, the award-winning PBS television series A Chef's Life, which won two Daytime Emmys and a Peabody award. They are also Modernist homeowners! We first came across this talented couple when their Modernist house in Deep Run was nominated and won a George Matsumoto Prize for North Carolina residential design.
---
#98/Modernism Week Music: AJ Lambert + The Gand Band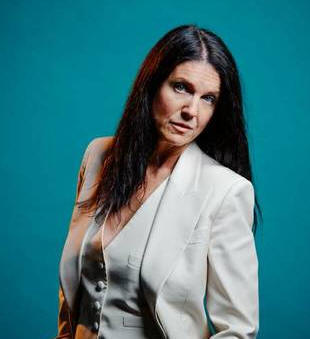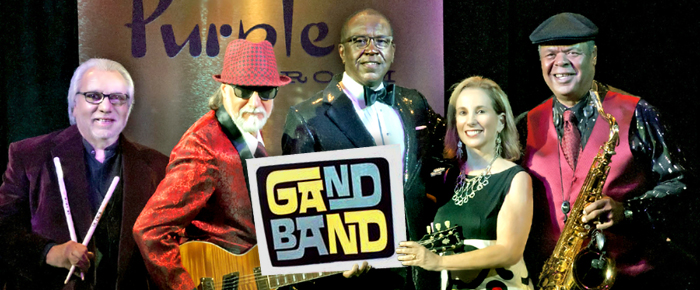 Palm Springs has a huge architecture event called Modernism Week every February. It's a fascinating array of architecture, lectures, parties, tours, exhibits, and the occasional plastic surgery gone awry. Host George Smart was there earlier this year talking with nearly all the speakers, authors, and special guests who make the week (actually 11 days) a blast!
Music is an important part of Modernism Week. After all, there's always good music playing in a Modernist house, right? Host George Smart talks with singer-songwriter AJ Lambert, who just released a debut album and performed to rave reviews at Modernism Week; see if you can guess the Secret Word before George says it; plus Joan and Gary Gand of the Gand Band, owners of one of the sweetest mid-century houses in Palm Springs and known across the Coachella valley for their swinging Chicago-inspired blues and jazz.
---
#97/Midnight Charrette: Podcast Hosts David Lee + Marina Bourderonnet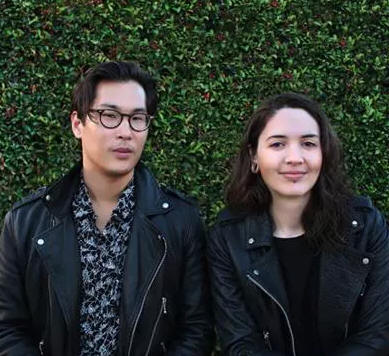 Over the last year, we've been checking out fellow design and architecture podcasts from around America. We had a great time visiting Frances Anderton of DnA and Josh Cooperman of Convo by Design – and today we're excited to welcome the hosts of Midnight Charrette, Marina Bourderonnet (bor-dare-ro-nay) and David Lee. Marina and Dave's wideranging repartee with guests and between themselves covers the known spectrum of human experience from the credibility of Aquaman -- to why you can't buy a simple cactus plant in Palm Springs.
---
#96/Modernism Week 2019: Historian Christine Madrid French + Canberra's Amy Jarvis, plus Ken Topper of Richard Neutra's Lovell Health House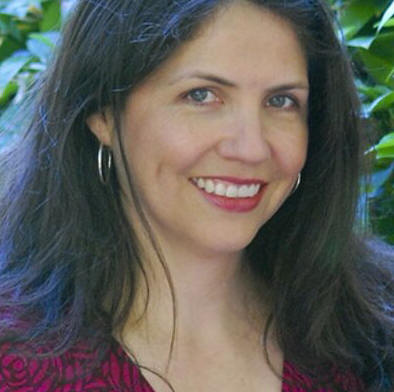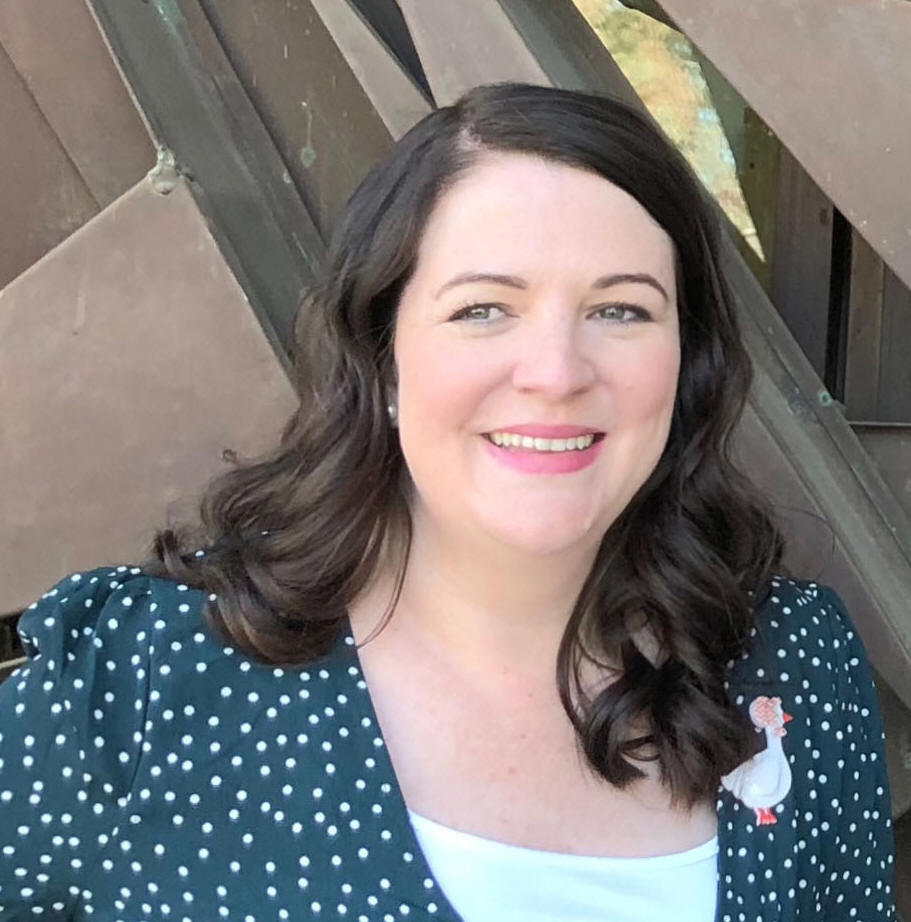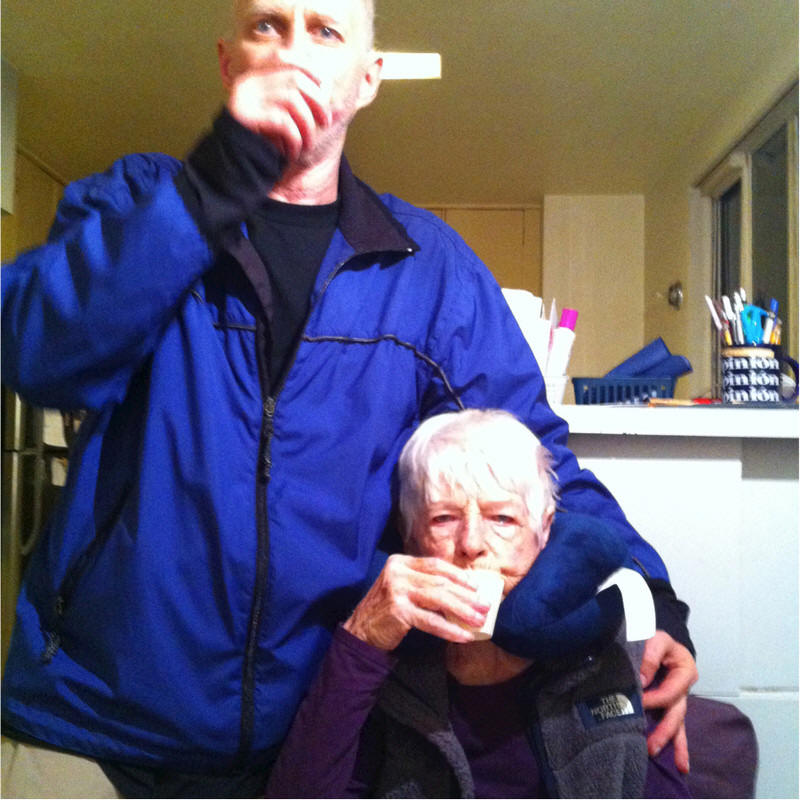 Palm Springs has a huge architecture event called Modernism Week every February. It's a fascinating array of architecture, lectures, parties, tours, exhibits, and the occasional plastic surgery gone awry. Host George Smart was there earlier this year talking with nearly all the speakers, authors, and special guests who make the week (actually 11 days) a blast!
George talks with author and longtime Modernist researcher Christine Madrid French, who with Marty Hylton did the first comprehensive survey of Florida mid-century Modernist architecture, accessible here; plus he chats with visiting Australian Modernist Amy Jarvis of Canberra; and finally a talk with Ken Topper of Richard Neutra's iconic Lovell Health House, which you'll remember from the movie LA Confidential.
---
#95/Philip Johnson, the Man in the Glass House: Author Mark Lamster


Architect Philip Johnson's father invested 100 years ago in ALCOA, the huge aluminum company, which Johnson a millionaire in his '20s. Before he became an architect, however, Johnson organized a landmark exhibition on International Style at the Museum of Modern Art in 1932 which introduced important Modernist architects as Le Corbusier, Walter Gropius, and Mies van der Rohe. He went on to get formal education in design but by then his reputation as a kingmaker of architects was firmly established. He is regarded as one of the first architects to achieve celebrity status, as much for his design evangelism and connections than for his buildings. He died in 2005 at the age of 98.
Host George Smart's guest Mark Lamster is the award-winning architectural critic of the Dallas Morning News and a professor of architecture at the University of Texas at Arlington. For nearly a decade, Lamster studied Johnson's correspondence, archives, and even his FBI file for a new biography titled The Man in the Glass House. He has been a contributing editor to Architectural Review, Design Observer, ID, Architect, Architectural Record, Metropolis, the New York Times, the Los Angeles Times, and the Wall Street Journal.
---
#94/Modernism Week 2019: Annalisa Capurro + Peter Moruzzi + Chris Mobley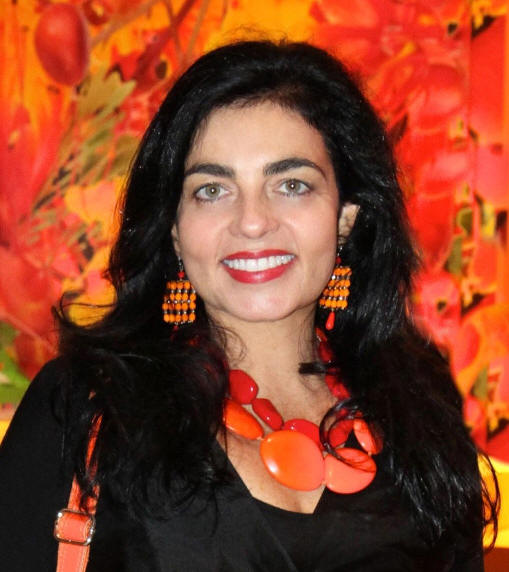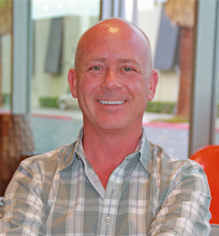 Palm Springs has a huge architecture event called Modernism Week every February. It's a fascinating array of architecture, lectures, parties, tours, exhibits, and the occasional plastic surgery gone awry. Host George Smart was there earlier this year talking with nearly all the speakers, authors, and special guests who make the week (actually 11 days) a blast!
Today from poolside at the swanky Hotel Skylark, George Smart welcomes one of the show's favorite guests - it's Ms. Modernism, Annalisa Capurro from Australia, who has logged more Modernism Week miles than anyone in the world. Next, the founder of the Palm Springs Modern Committee, Peter Moruzzi. And we wrap up with Modernism Week CEO Chris Mobley. Learn how to build one of the most successful Modernist events in the world - and a super toilet village!
---
#93/Modernist House Museums: The VDL House + The Glass House
Looking for some great houses to visit? Today host George Smart and special guest co-host Kate Wagner of McMansion Hell dives into two Modernist house museums by internationally famous architects: Richard Neutra's VDL house in LA and Philip Johnson's Glass house in New Canaan CT.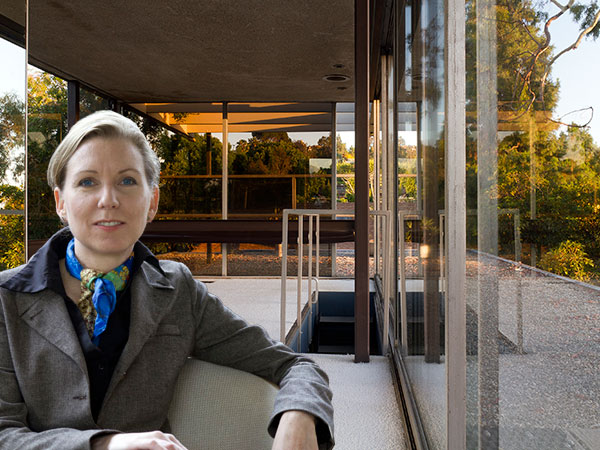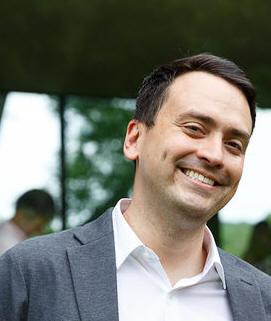 Richard Neutra became one of the most important architects in the world. In fact, Time Magazine featured Neutra on its cover and ranked him second only to Frank Lloyd Wright. Our first guest is Sarah Lorenzen, Director of the Neutra's VDL house in Los Angeles, a place where he experimented with new Modernist building materials and techniques.
Philip Johnson was an architect but he thrived on being a kingmaker to the growing Modernist movement. He organized the profoundly influential exhibition on International Style at the Museum of Modern Art in 1932 which introduced important Modernist architects such as Le Corbusier, Walter Gropius, and Mies van der Rohe. Joining the conversation is Cole Akers, curator and special projects managerof the Glass House, former home to Johnson and his partner David Whitney in New Canaan CT.
---
#92/Modernism Week 2019: Remembering Craig Ellwood with Erin Ellwood, Jim Tyler, Barton Jahncke + Maria Demopoulos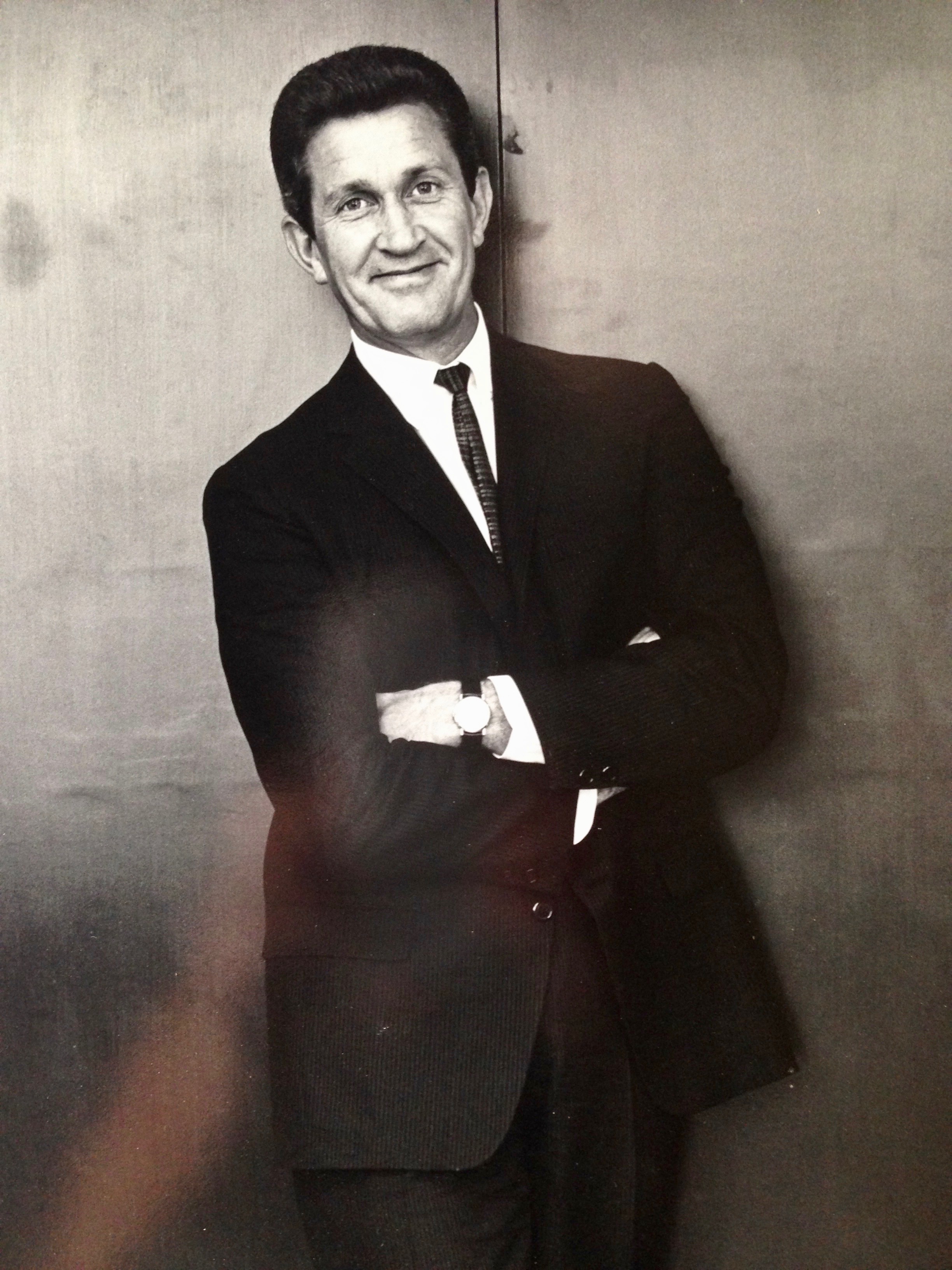 Every February, Modernism Week in Palm Springs is a fascinating array of architecture, lectures, parties, tours, exhibits, and martinis. George Smart was there talking with nearly all the speakers, authors, and special guests who make the week (actually 11 days) a blast!
Craig Ellwood was one of the most exciting people in American architecture. He took Los Angeles by storm in the 1950's and no one since has fully captured his personal style or his incredible story on film - but that's on the way.Although he took structural engineering courses at UCLA, Ellwood was not a licensed architect, but that did not matter to him or to his clients. Ellwood was a true design genius. Ellwood could sell, too. He was a perfect fit with the celebrity culture of Los Angeles. His houses are still incredibly prized today. From poolside at the swanky Hotel Skylark, Host George Smart interviews Ellwood's daughter, Erin Ellwood; his partner, architect Jim Tyler; director Maria Demopoulos who's working on a new feature film about Ellwood, and expert Ellwood restorer Barton Jahncke, who has brought more than one ailing Ellwood house gloriously back to life.
---
#91/AIA New York Cocktails + Conversations / The Martini Whisperer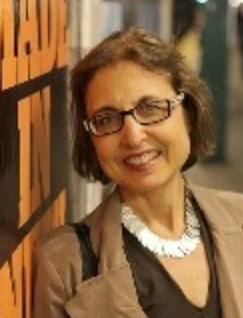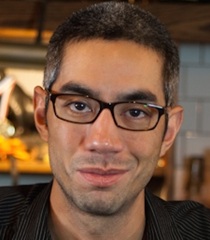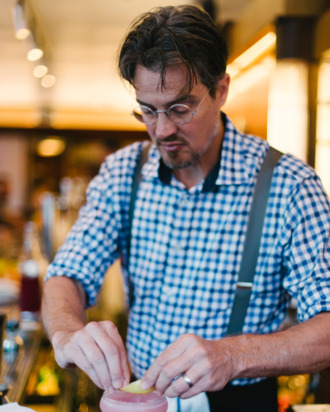 New York City architects Abby Suckle and William Singer are the authors of Cocktails and Conversations: Dialogues in Architectural Design. AIA New York's Center for Architecture has a great Friday night format: invite people to to hear a famous architect paired with a master bartender who creates a custom cocktail to share with a thirsty audience. Architects have included David Adjaye, Jeanne Gang, Peter Gluck, Frank Harmon, Tom Kundig, Daniel Libeskind, Eric Owen Moss, Billie Tsien, and Tod Williams, among many others. Host George Smart spoke with Abby and William at the Long Island Bar, 110 Atlantic Avenue, in Brooklyn.
Joining them were master bartenders David Moo and Toby Cecchini (inventor of the Cosmopolitan), the brain trust behind all the cocktail creations.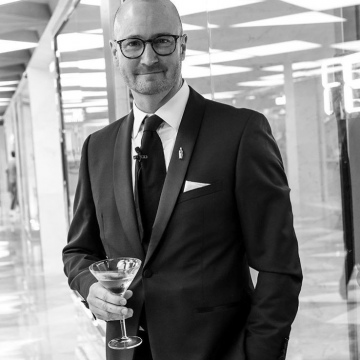 About a month later, George and co-host Tom Guild met Australian Phillip Jones, the Martini Whisperer, poolside at the swanky Hotel Skylark in Palm Springs. For over a dozen years Jones worked as a fine dining manager and ran restaurants and events companies around the world. Then he created a website for lovers of Martinis, craft spirits and cocktail culture with an Australian point of view. In 2015 he gave the first ever TED talk on the Martini. And as he was leaving the Eau du Vie bar in Melbourne one fateful night, a lovely group of actresses approached....
---
#90/Modernism Week 2019: Architect Moshe Safdie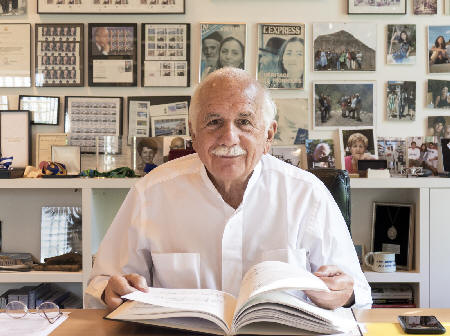 Today we kick off Modernism Week coverage with internationally known architect Moshe (mo-shay) Safdie. He's been famous for over 50 years for many brilliant buildings; first as architect for Habitat 67 in Montreal, in the 2000's as architect for the Marina Bay Sands, that crazy rich Singapore hotel featured in the movie Crazy rich Asians; and for a special small chapel you might not know about. Safdie won the 2019 Wolf Prize in Architecture and his other honors include the AIA Gold Medal, Canada's Royal Architectural Institute Gold Medal, and The Cooper Hewitt National Design Award for Lifetime Achievement. Host George Smart talked with Safdie from the somewhat noisy atrium lobby of the Hyatt Palm Springs.
---
#89/Los Angeles: Architect Barbara Bestor, the "Mayor of Silver Lake"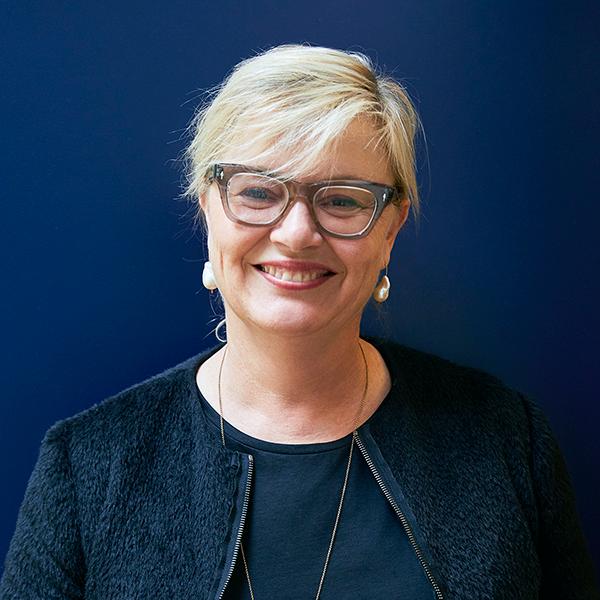 We have documented thousands of mid-century modernist houses, especially in Los Angeles. One name that kept popping up around renovation is architect Barbara Bestor. She also has a robust commericial practice, including the Beats Electronics Headquarters, the Nasty Gal Headquarters, Intelligentsia Coffee & Tea, Ashes + Diamonds Winery and Event Center and the Silverlake Conservatory of Music. She has taught architecture at Harvard, UCLA, and now at Woodbury University School of Architecture where she is executive director of the university's Julius Shulman Institute. She is author of Bohemian Modern: Living in Silver Lake. She's been referred to as the unofficial Mayor of Silver Lake. In 2017 she was elected to the AIA's College of Fellows, which is like making the Baseball Hall of Fame. And she got married in a fantastic John Lautner house that will make you super-jealous.
---
#88/My Grandfather, Mies: Dirk Lohan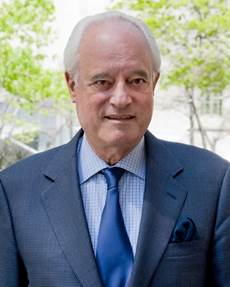 Most people refer to architect Mies van der Rohe as Mies, which puts him into that rare club of people known by their first names, like Cher or Sting or Wynonna. Born in Germany, Mies was into totally architect Adolf Loos -- who famously declared that ornament is a crime and pursued unadorned Modernist design to represent the new era of technology and production. Mies got worldwide attention with two projects, the Barcelona Pavilion and the Villa Tugenhat. He joined the avant-garde Bauhaus school as director of architecture and left Germany in 1937 to head up the architecture school at the Illinois Institute of Technology in Chicago. He designed many buildings on that campus including Crown Hall for the School of Architecture. Along with Gropius and Lecorbusier, Mies is widely regarded as one of the masters of Modernist architecture.
Dirk Lohan, grandson of Mies, and no relation to Lindsay, was born near Berlin in 1938 and left Germany to study with his grandfather at the Illinois Institute of Technology. Later, he worked with Mies designing projects as the New National Gallery in Berlin, the IBM office building in Chicago and The Toronto Dominion Centre. He's known for the renovated Soldier Field, the original McDonald's campus (where he witnessed the first McNuggets), and many other buildings.
---
#87/Frank Lloyd Wright's David Wright House in Phoenix: Victor Sidy + Alison King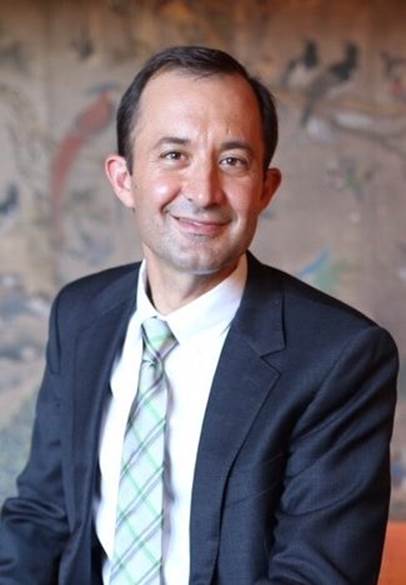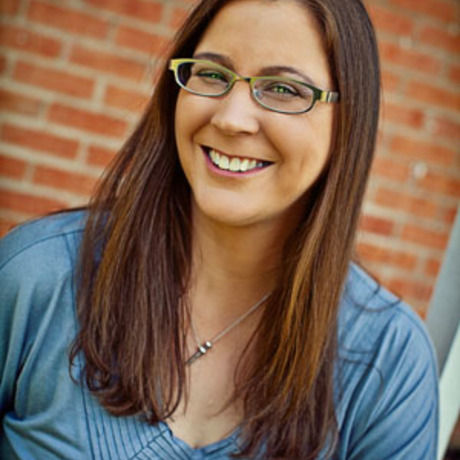 Architect Victor Sidy was Dean of the Frank Lloyd Wright School of Architecture at Taliesin with campuses in Scottsdale, Arizona and Spring Green, Wisconsin. He was a vocal advocate for saving Frank Lloyd Wright houses and buildings and for walkable community development. In 2015 he returned to private practice but is still involved with one special Frank Lloyd Wright house in Phoenix, the David and Gladys Wright House, which father Frank designed for his son.
The house has been on a rollercoaster in recent years, doomed one moment, saved the next, in limbo the next.
Historian Alison King is founder of Modern Phoenix and is Associate Professor of Design at The Art Institute of Phoenix. Since 2003 she has published Arizona's largest website for midcentury architecture, ModernPhoenix.net, and she hosts an annual home tour and the always interesting Modern Phoenix Week. Alison gave USModernist a wonderful tour last November of both residential and commercial modernist buildings, culminating in a trip to the David and Gladys Wright House.
Host George Smart interviewed Victor and Alison in the lobby of the Embassy Suites Hotel right off Central Avenue, just a few blocks up from Will Bruder's Burton Barr Phoenix Central Library.
---
#86/Phoenix Modern: Will Bruder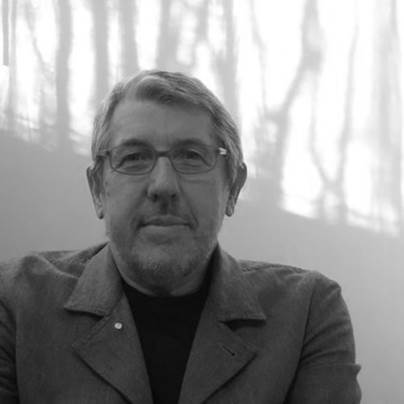 USModernist took 25 fans of the podcast to tour Phoenix, Arizona last November. Phoenix is the home of the Chimichanga, which Tucson disputes, but more importantly, the city is home to some really great Modernist architecture. USModernist saw the Musical Instrument Museum, Frank Lloyd Wright's Taliesin West, Paulo Soleri's Cosanti and Arcosanti, Wright's First Christian Church, and the David and Gladys Wright House, among many other amazing buildings.
One outstanding place USModernist visited was the Phoenix Central Library, designed by Arizona's Will Bruder. Largely self-trained, Bruder apprenticed with Paolo Soleri in woodwork, metal work, and masonry and contributed to Soleri's book Arcology. After graduating from college in 1969, Bruder apprenticed with Gunnar Birkerts, assisting in design of the Contemporary Arts Museum in Houston. He opened his first studio in 1974 and in 1987 was a fellow at the American Academy in Rome. Host George Smart interviewed Will Bruder in the lobby of the Embassy Suites right off Central Avenue, just a few blocks up from his Phoenix Central Library.
---
#85/Cape Cod Modern: Peter McMahon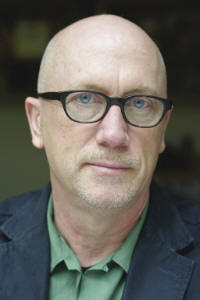 Ah, Cape Cod, the arm-shaped stretch of Massachusetts where Boston goes in the summer. The sun. The ocean. The traffic. The clam chowder. The summer theatre productions. And best of all, except for perhaps the clam chowder, the Modernist architecture by Marcel Breuer, Walter Gropius, and others. There are more than 100 modernist houses representing a little-known treasure map of residential architecture. Guest Peter McMahon is Principal of PM Design. Peter's Olympic moment for preservation came in 2006, when he curated an exhibition on Cape Cod modernist architecture for the Provincetown Art Museum. This led to the creation of the unique and I must say highly effective Cape Cod Modern House Trust, which documents and preserves these houses and makes them available for the public to stay in. His own summer house in Wellfleet MA was published in House Beautiful and Outside and he is co-author with Christine Cipriani of Cape Cod Modern: Mid-Century Architecture and Community on the Outer Cape.
---
#84/NY Architecture + Design Film Festival 2:
Gehry Piano Frey with Guilfoyle Clemence Hess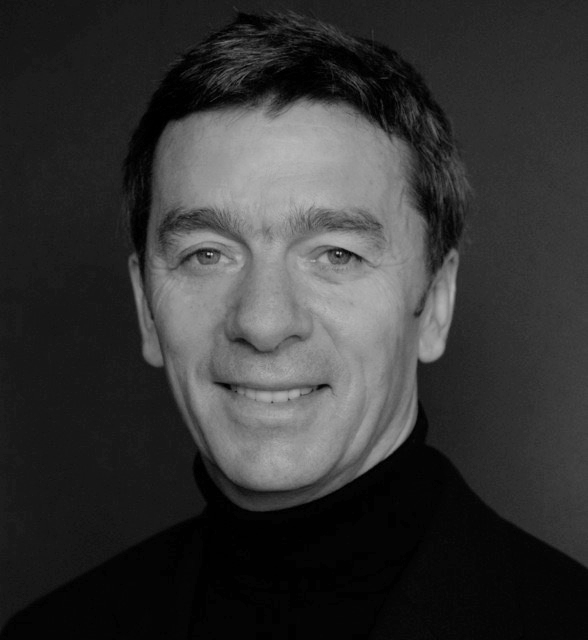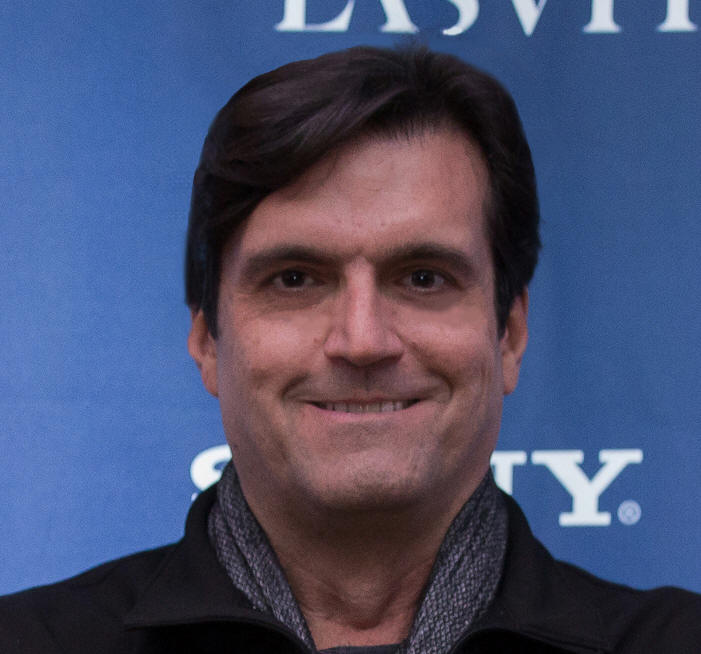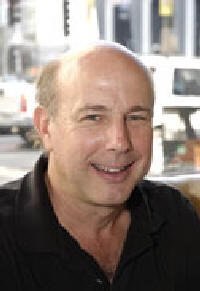 Every fall, the New York Architecture and Design Film Festival (ADFF) premieres the best new documentaries of the year. USModernist was there talking to the filmmakers.
Ultan Guilfoyle's award-winning films have been shown on PBS, HBO, and the BBC. He is author of two books about design and architecture called Spoon and 1000 Design Classics. With Sydney Pollack, Guilfoyle produced Sketches of Frank Gehry,and his latest, Frank Gehry: Building Justice features Gehry, philanthropist George Soros, and students at SCI-ARC and Yale re-design prison architecture. Host George Smart kicks off the conversation talking about Guilfoyle's first Frank Gehry film featuring that famous museum in Bilbao, Spain.
Paul Clemence is co-producer with Aksel Stasny of the film Two Pianos. His book on Mies van der Rohe's Farnsworth House remains the most complete photo documentation of that iconic design, and his many photographs have appeared in Metropolis, ArchDaily, Architizer, Casa Vogue Brasil, and his own blog Archi-photo with nearly 1M followers. Two Pianos is about the Italian architect Renzo Piano and his masterful use of light, carefully orchestrated relationship between inside and outside, seamless connection to the surroundings, and exacting craftsmanship. Clemence photo by Lou Aguilar, courtesy ADFF.
Alan Hess is an architect and author who has shed light on many forgotten and neglected styles of postwar American modernist architecture. The Los Angeles Conservancy named him "The preeminent authority on Southern California Modernism." Alan has appeared in more design documentaries than anyone else. He is one of the stars in Jake + Tracey Gorst's new documentary on architect Albert Frey, the first American to work for French superstar architect Le Corbusier, in the film Frey Part I, The Architectural Envoy.
---
#83/Modernist Realtor-Preservationists: Sarasota's Martie Lieberman + Palm Springs' Chris Menrad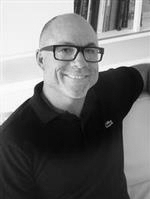 Let's face it. Most realtors don't like Modernist houses. They often take a while to sell, they often have issues that are not quickly solved, and the sellers can often be a bit, well, eccentric. What the hell, it's maybe better just to tear the house down, right? Today we meet two nationally known realtors who excel at preserving Modernist houses.
Sarasota's Martie Lieberman has fans all over the world for her advocacy of mid-century modern. She is founder and first co-chair of the Sarasota Architectural Foundation (SAF) and received the Florida AIA's Bob Graham Award from for promotingand preserve good architecture and design. She also owned and restored a Paul Rudolph house.
Chris Menrad has been part of the Palm Springs real estate community for over 10 years. The stock trader-turned-real estate agent represents some of the most stunning midcentury modern houses on the market.He came to Palm Springs in 1999 and bought an Alexander house by architect Bill Krisel. He has restored five midcentury modern houses in Palm Springs. Chris is a founding board member of PSModCom and a past board member of the Architecture & Design Council of the Palm Springs Art Museum.
---
#82/Watergate the Building: Joe Rodota with Guest Co-Host Erin Sterling Lewis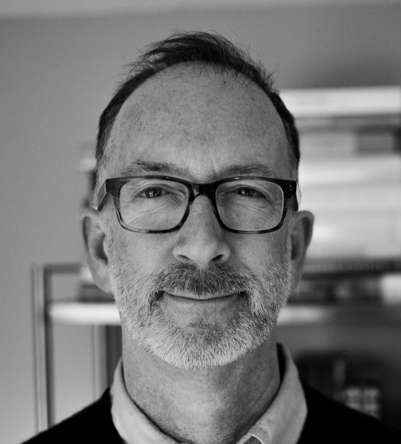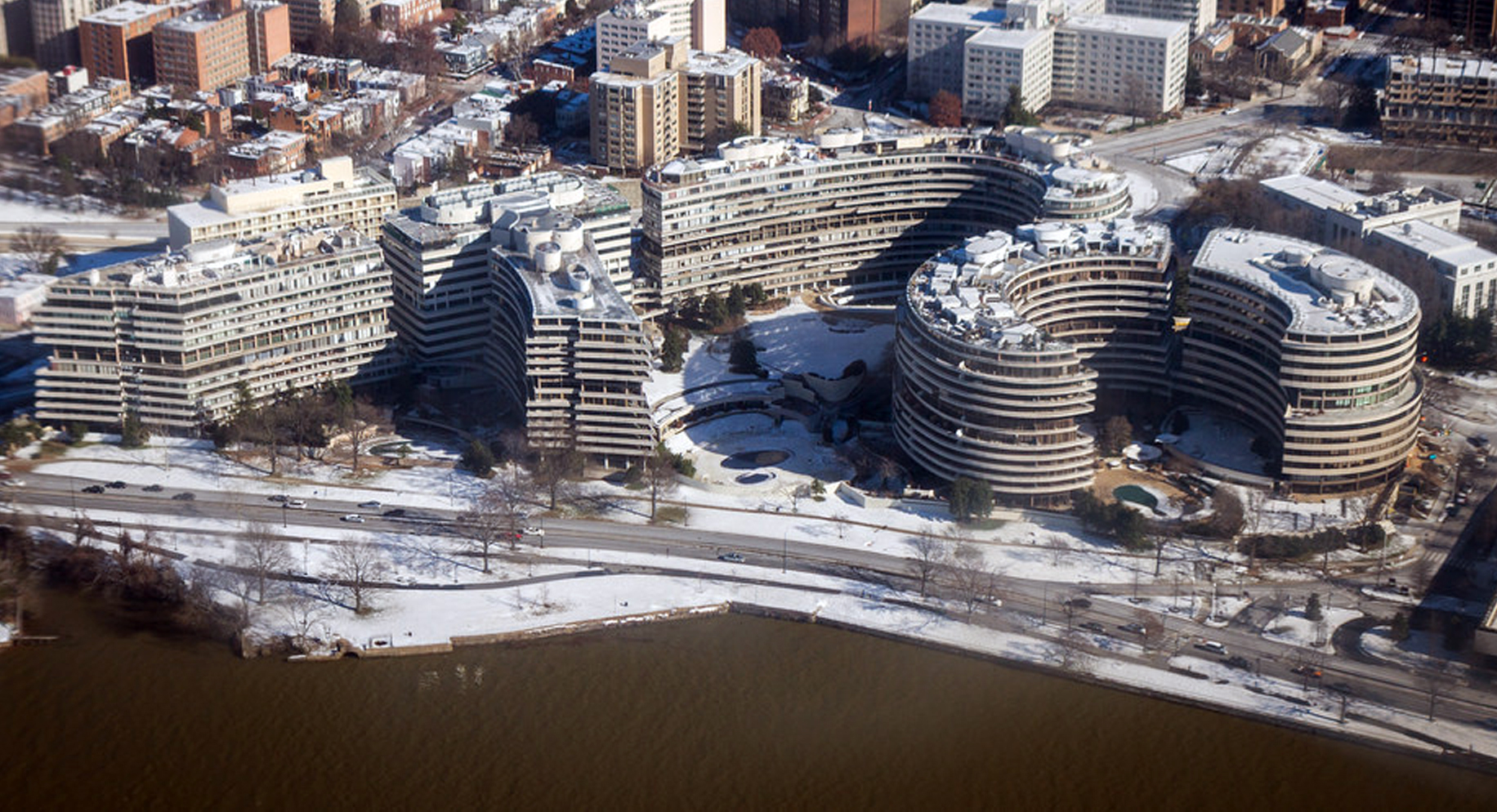 Watergate has come to mean scandal, usually but not always, political. The gate part is used as a suffix for other scandals in everything from sports to entertainment to media. Our guest today is Joe Rodota, author of The Watergate, a history of the Modernist Washington DC building and some of its famous residents. Rodota served as a writer and communications manager in the Reagan White House and as an aide to California Governors Pete Wilson and Arnold Schwarzenegger. Joining host George Smart is guest co-host Erin Sterling Lewis, 2018 winner of the AIA Young Architect Award.
---
#81/Four Freedoms: Louis Kahn's FDR Memorial with Paul Broches of Mitchell Giurgola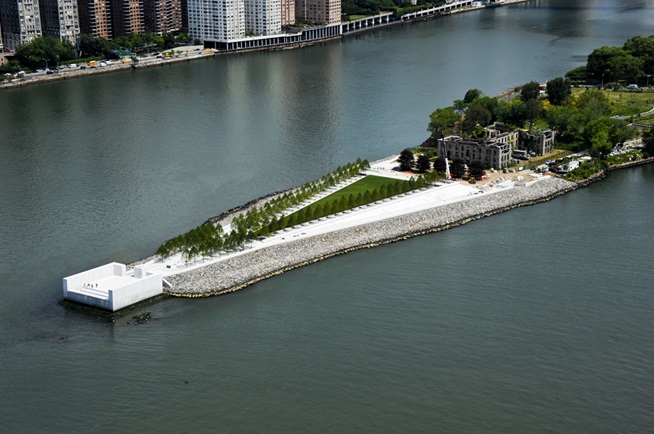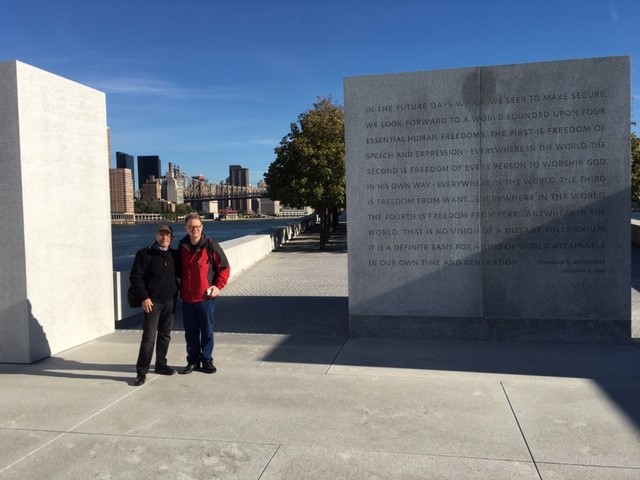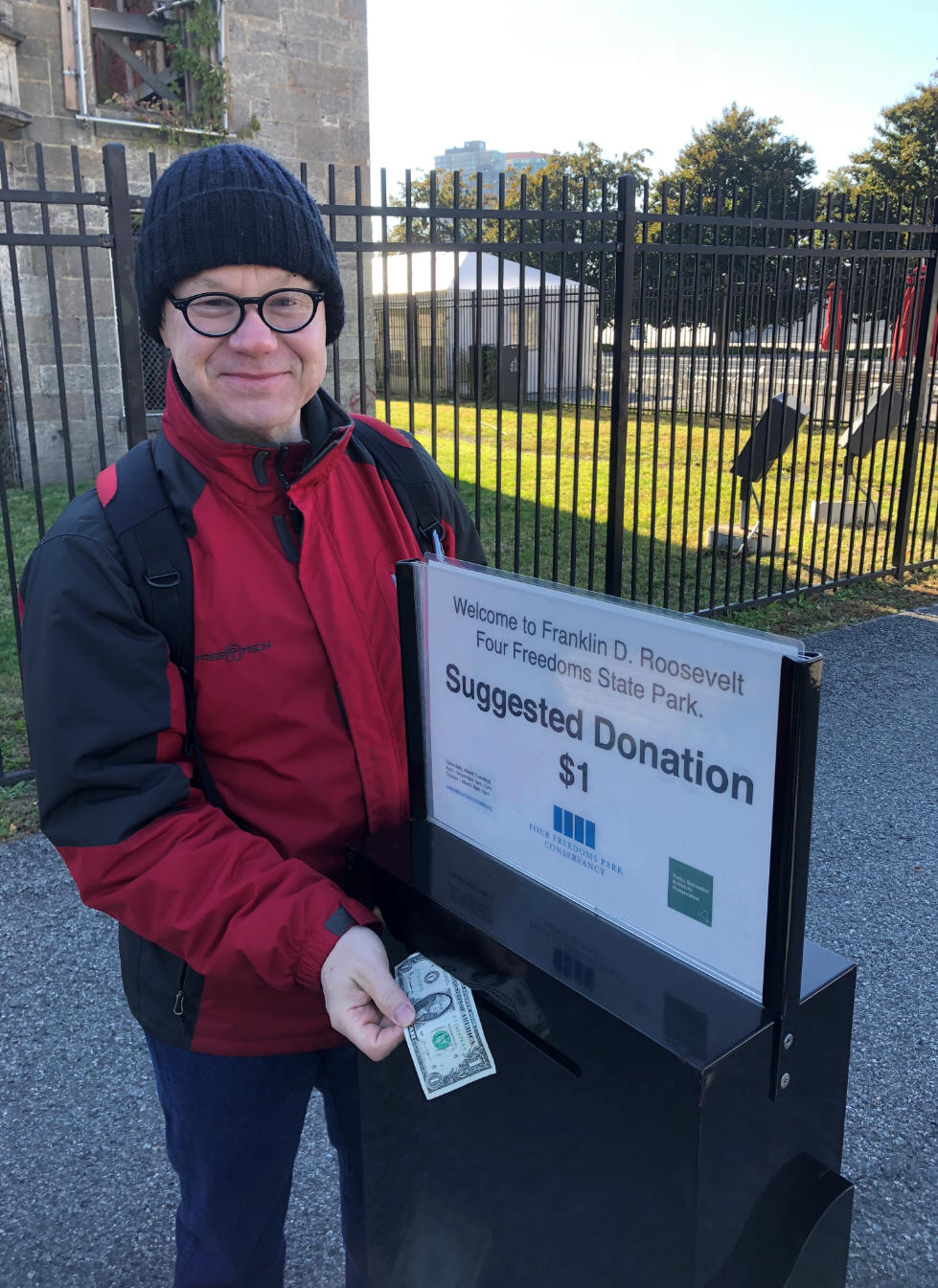 Louis Kahn was one of the most brilliant and enigmatic architects of the 20th century. He didn't do a lot of buildings but he was famous for almost all of them. One of his last unbuilt projects was a Four Freedoms memorial to Franklin Delano Roosevelt on Roosevelt Island in New York City. The firm Mitchell Giurgola in New York ultimately took Kahn's design and faithfully executed it to much international acclaim, finishing in 2012. Host George Smart takes a page from West Wing and does a walk 'n' talk out to the memorial with Paul Broches, the Mitchell Giurgola partner in charge of the Four Freedoms project. Then they ran into a past podcast guest!
---
#80/NY Architecture + Design Film Festival 1: Curbed's Kelsey Keith, Mmuseumm, and Canada's Greg Durrell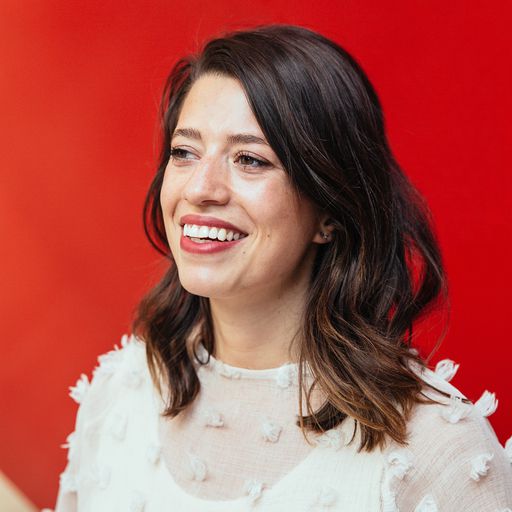 Every fall, the New York Architecture and Design Film Festival (ADFF) premieres the best new documentaries of the year, and your host George Smartwas on the scene.
Kelsey Keith, the Editor-in-Chief of Curbed, was on the ADFF discussion panel for Enough White Teacups, a film by Michelle Bauer Carpenter about using design to solve critical human problems. Host George Smart interviewed Keith at the Curbed offices in New York where they talked about the movie as well as Paris, Candide, and tacos.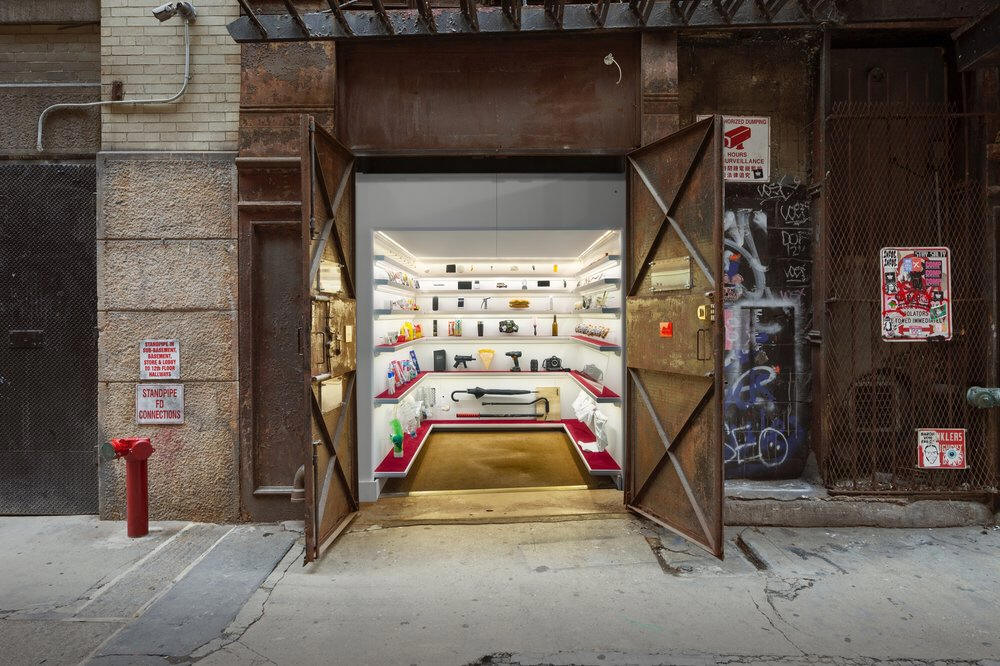 In between movies, George went for a walk. The Mmuseumm is New York's smallest, barely the size of a closet, and highlights a new model of curating modern artifacts. The New York Times Style Magazine included Mmuseumm on The Cultivist's Top 12 International Hidden Art Gems, and it was called curatorial genius by Steve Heller at The Atlantic.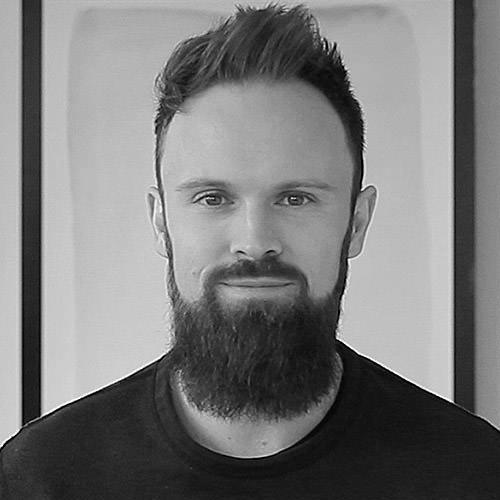 Greg Durrell is the producer of Design Canada, the first documentary chronicling the history of Canadian graphic design and how it shaped a nation and its people. He is a partner at Hulse & Durrell, a Vancouver-based firm that develops brands, products and films for ambitious organizations to make a lasting impact. Their client list includes the International Olympic Committee, the Canadian Olympic Team, NBC Sports, and Square.
---
#79/John Lautner: Helena Arahuete and Robin Poirier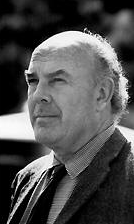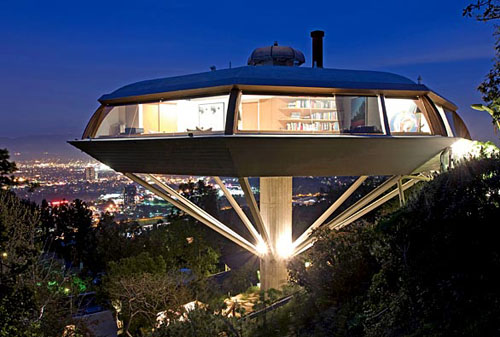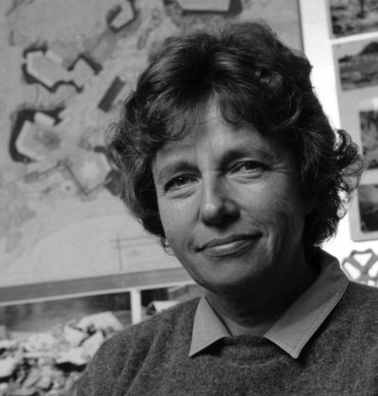 California architect John Lautner, who died in 1994, was a genius of architecture who inspired generations of fans. His houses are among the most famous ever built - because you've seen them in so many movies: Chemosphere House, photo above (Body Double), Garcia House (Lethal Weapon), Sheats Goldstein house (Big Lebowski), and Elrod House (Diamonds are Forever) are among his many thrilling buildings. Today host George Smart talks with two of Lautner's closest associates who knew him best over decades; his partner and right hand, architect of the stunning Arango House in Acapulco, Helena Arahuete, and Modernist master builder Robin Poirier.
---
#78/Hip Hop Architecture: Sekou Cooke at AIA New York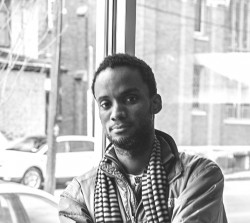 Host George Smart was in New York during October 2018 recording a series of shows that take USModernist weekly during the holidays. Today's guest is Sekou Cooke, a Jamaican-born architect with degrees from Cornell and Harvard. Currently teaching at Syracuse, he is a published columnist, lecturer, and leader in advocating for more minorities in architecture. Sekou and George spoke at the AIA New York Center for Architecture where Cooke has a major exhibition on through January 12 called Close to the Edge: The Birth of Hip Hop Architecture. Sekou helped get Kanye West to speak at Harvard's Graduate School of Design back in 2013, sparking a huge wave of new interest in architecture.
---
#77/Modernist Michigan: Michael Dow + Brian Conway + Susan Bandes, with musical guests the Mac McLaughlin Group and Co-Host Bob Langford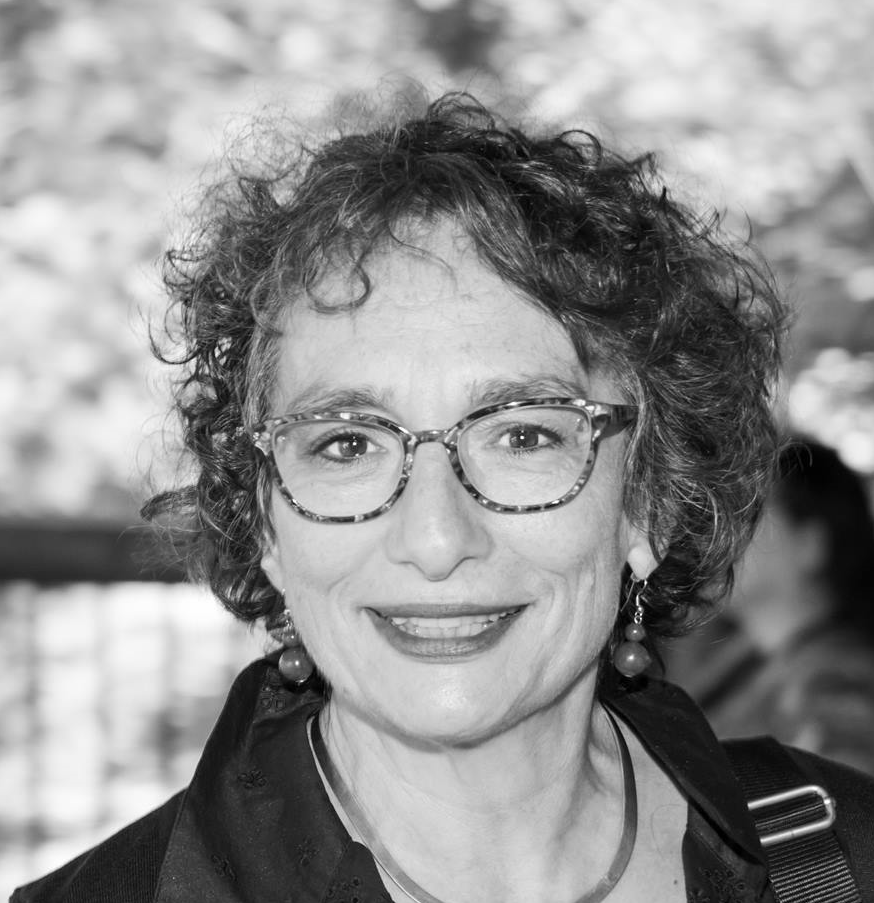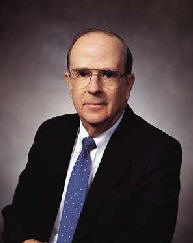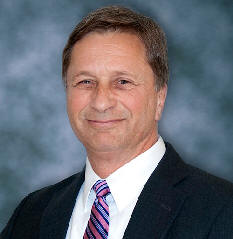 George and co-host Bob Langford dive deep into Modernist Michigan, the only state in America with a floating post office that delivers mail to ships on the great lakes.
Susan Bandes is Professor of Art History and Director of Museum Studies at Michigan State University. She ran MSU's Kresge Art Museum which is now the Broad Art Museum and curated exhibitions on Frank Lloyd Wright, and American Modernism. Michael Lloyd Dow is the son of architect Alden Dow, who took a sharp left from the Dow family chemical business and became a world-class Modernist architect based in Midland Michigan. You've heard a lot over the last few years about Columbus Indiana, but Midland ranks right up there as one of the most remarkable Modernist enclaves in America. Brian Conway is the longtime State Historic Preservation Officer in Michigan. He is an adjunct professor in Eastern Michigan University's graduate program in historic preservation and co-authored the award-winning book Michigan Modern: Design That Shaped America and won the 2016 Advocacy Award from Docomomo-US. His new book, Michigan Modern: An Architectural Legacy has remarkable color photography by James Haefner and covers many buildings and houses not open to the public in Michigan.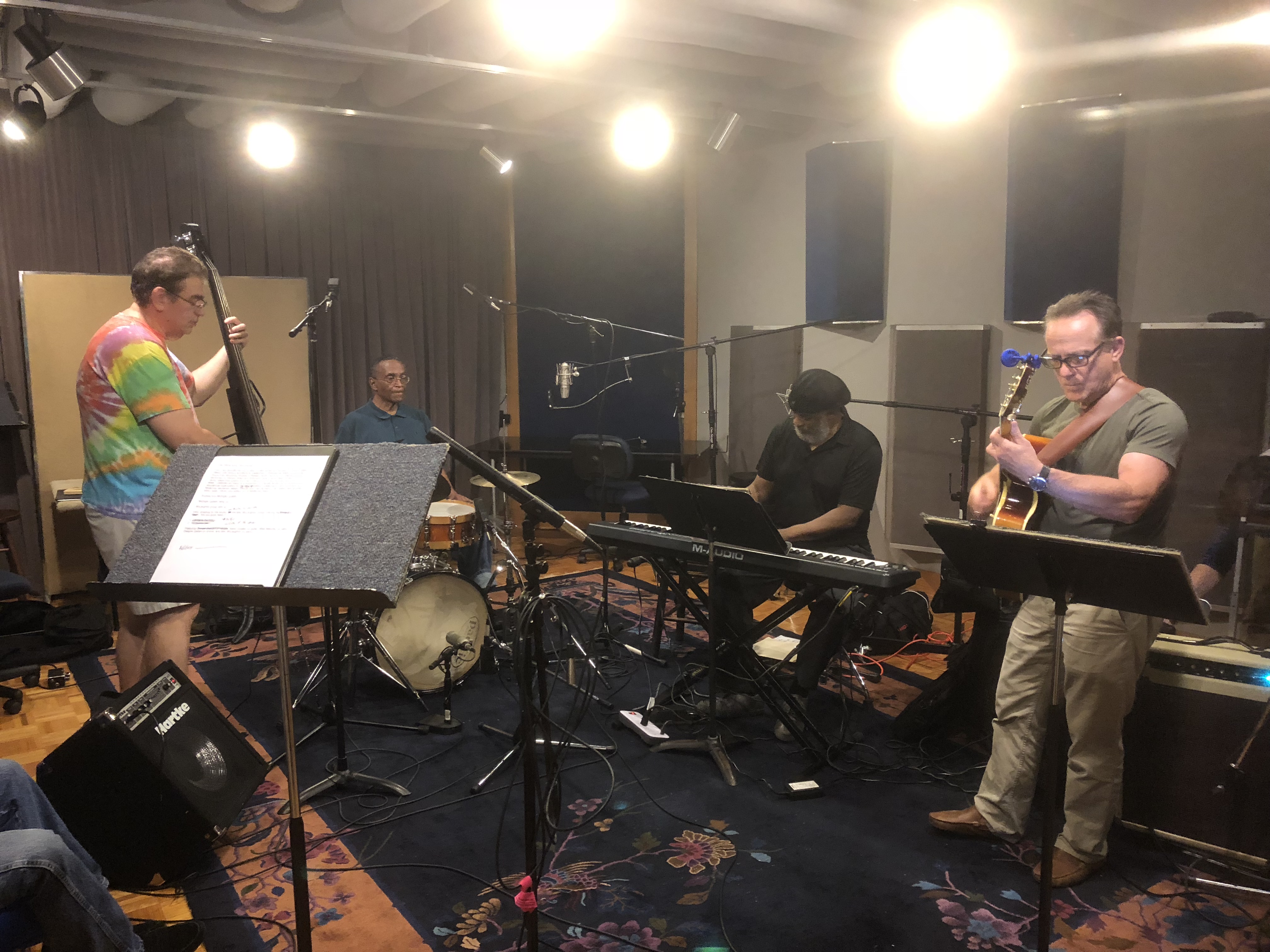 Dropping by the studio, mid-century jazz from the Mac McLaughlin Group: Mac McLaughlin, Mike Randall, Peter Joyner, and Kevin Golden.
---
#76/DnA: Podcast Host Frances Anderton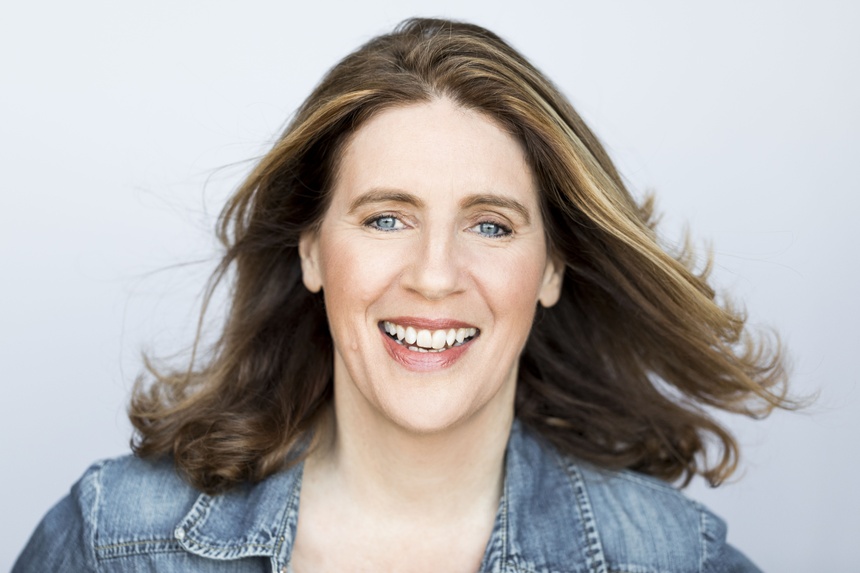 Breaking news: Not only did Tom resupply the Cheetos and those delicious Delta airlines cookies today in the studio - but we have the privilege of talking with Frances Anderton. If you live in LA, you're heard her since 2002 every Tuesday on KCRW and the podcast DNA which stands for Design N Architecture. She is also a full-time producer of KCRW's national and local current affairs shows To The Point and Which Way, LA? We've been fans for years, and her insightful stories and interviews inspire design fans nationwide.
---
#75/ConvoByDesign: Podcast Host Josh Cooperman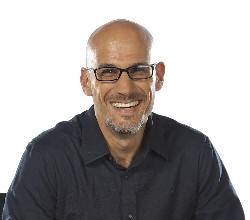 We welcome a true podcast professional who has the education, background, experience, and clearly knows what he's doing - the host of the wildly popular design podcast Convo By Design, Josh Cooperman. Josh is a speaker, writer, publisher, host, brand manager and product designer with over 25 years in the broadcast industry including CBS Radio Motorsports and Playboy Radio. His masterful podcast Convo by Design tells powerful and inspiring stories of how architects, artists, designers, tastemakers and influencers make a difference in our lives, build their brands, and delight their clients.
---
#74/West and East Coast Modernism: Laura Massino + Heather Papinchak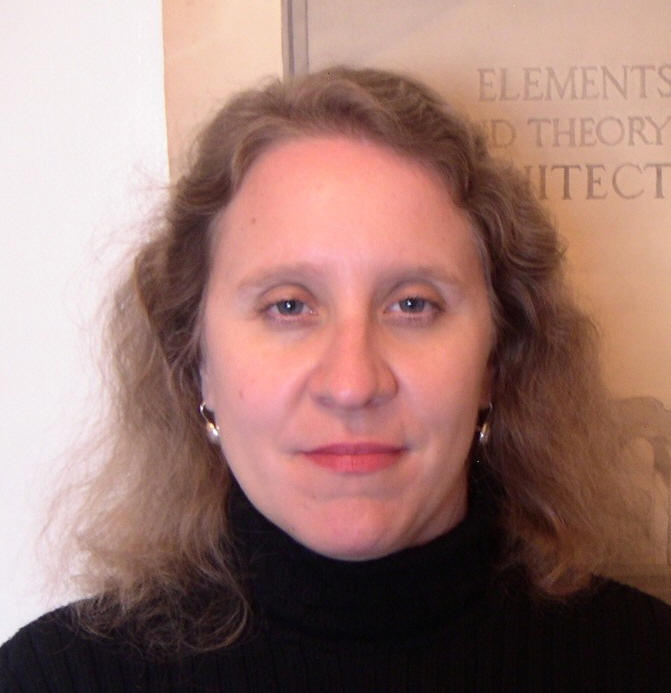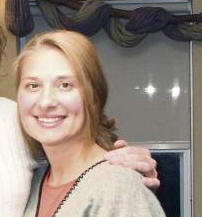 Laura Massino is LA's premier architecture tour guide and the prolific author of a series called Architecture Tours LA Guidebooks, which includes the volumes Frank Gehry Architecture, Pasadena, Downtown, Hancock Park, Hollywood, West Hollywood and Beverly Hills, and our favorite hood, Silver Lake.
Heather Papinchak is co-owner of Polymath Park in Acme PA. She and her husband Tom are serial Modernists. They don't just collect chairs and art like you do, they collect entire houses associated with the architect Frank Lloyd Wright – even moving some houses across the country – to create a fantastic 130-acre touring experience within an hour of Wright's other landmarks, Fallingwater and Kentuck Knob - where you can stay overnight in one of the houses!
---
#73/Sarasota Modernism: Lorrie Muldowney + Harold Bubil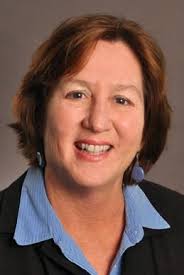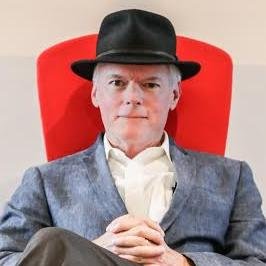 With training in historic Preservation, Architecture, and Urban Planning, Lorrie Muldowney is President of Creative Preservation and has lived in Sarasota County for the past 47 years. She formerly served as the Sarasota County historical resources specialist and manager of the Sarasota County History Center.
Lorrie is part of the wildly popular Architectural Trolley Tours offered by the Center for Architecture Sarasota with Harold Bubil, the former Sarasota Herald-Tribune real estate editor who has written about Modernist architecture since before it was cool. Retired from the paper after 43 years, he continues to write feature stories and is working on a book, Florida Buildings I Love.
---
#72/Archispeak: Tom Dyckhoff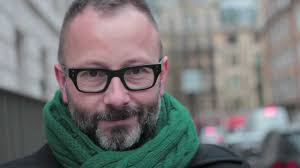 Tom Dyckhoff is one of Britain's best-known commentators on architecture and urbanism, with many radio, television, and documentaries to his credit. He is the presenter of The Great Interior Design Challenge and the Radio 4 series The Design Dimension. He was previously architecture and design critic for BBC2'sThe Culture Show and architecture critic of The Times. He presented The Secret Life of Buildings for Channel 4, and his seven-part BBC 2 series, Saving Britain's Past, examined Britain's obsession with heritage. An Honorary Fellow of the Royal Institute for British Architects, which is the British equivalent of our AIA, Dyckhoff writes for the Guardian, GQ, Wallpaper, and the New Statesman, among others.
---
#71/The Architecture X-Files: Pierluigi Serraino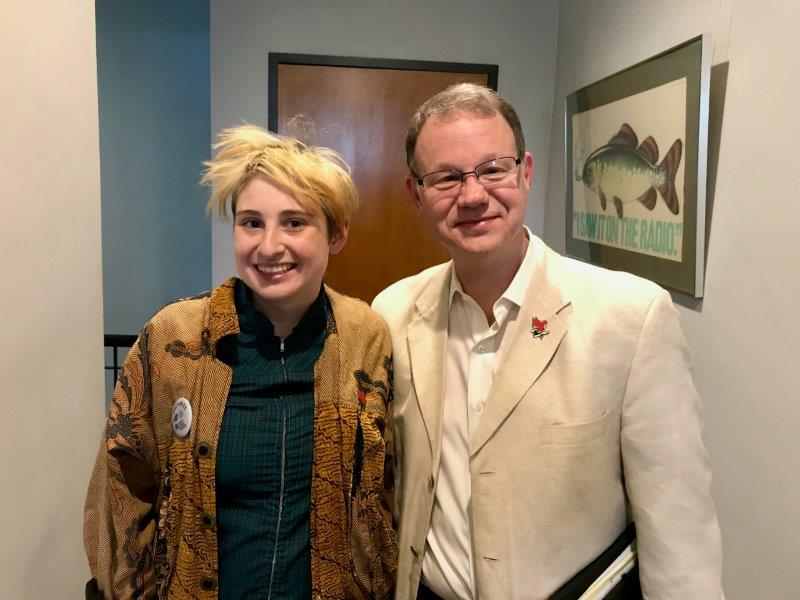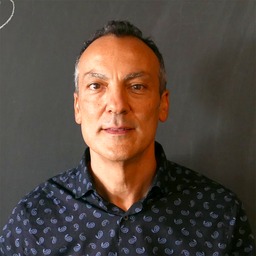 Today USModernist Radio welcomes guest co-host Kate Wagner of McMansion Hell along with author of the book The Creative Architect, Pierluigi Serraino, the Fox Mulder of architecture, with information on a secret 1950's psychological study involving IM Pei, Richard Neutra, George Nelson, Victor Lundy, Louis Kahn, Eero Saarinen, and Philip Johnson among others. Yes, folks, there are architecture X-files!
Pierluigi Serraino is an architect and author with expertise on postwar American architecture, modernism, architectural photography, and digital design. He has been published in Architectural Record, Architecture California, the Journal of Architectural Education, and Architectural Design (UK), among others, and has authored several books, among them Modernism Rediscovered and NorCalMod: Icons of Northern California Modernism.
---
#70/Saving Spaces: Chris Grimley + Natascha Drabbe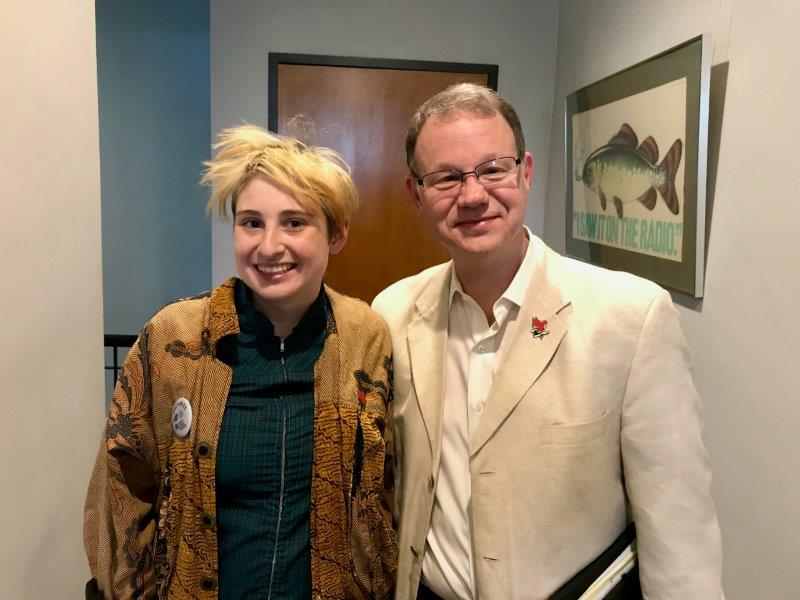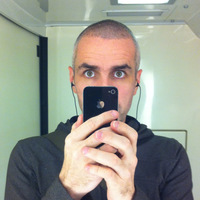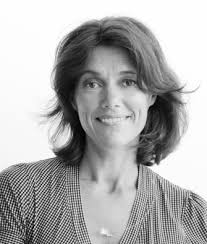 Today USModernist Radio welcomes guest co-host Kate Wagner of McMansion Hell along with two people working to keep Modernism alive and well - brutalist documentarian Chris Grimley and the founder of iconichouses.org, Natascha Drabbe.
Chris Grimley is a partner at the firm over/under, designing not just buildings but full experiences in architecture, graphic design, and interior design. His book Heroic: Concrete Architecture and the New Boston has been awarded honors by DoCoMomo and the Boston Preservation Alliance. In addition, he curates the pinkcomma gallery, is a co-founder of Design Biennial Boston, and recently released the Boston Brutalist Map, published by Blue Crow Media.
Natascha Drabbe is an architectural historian and founder of the Iconic Houses Network, connecting important 20th century houses from Frank Lloyd Wright's Fallingwater to Mies van der Rohe's Villa Tugendhat. She divides her time between Amsterdam and Utrecht, where she runs the Van Schijndel House that inspired her to set up the house museum network.
---
#69/The Man, the Myth, the Designer Craig Ellwood: Michael Boyd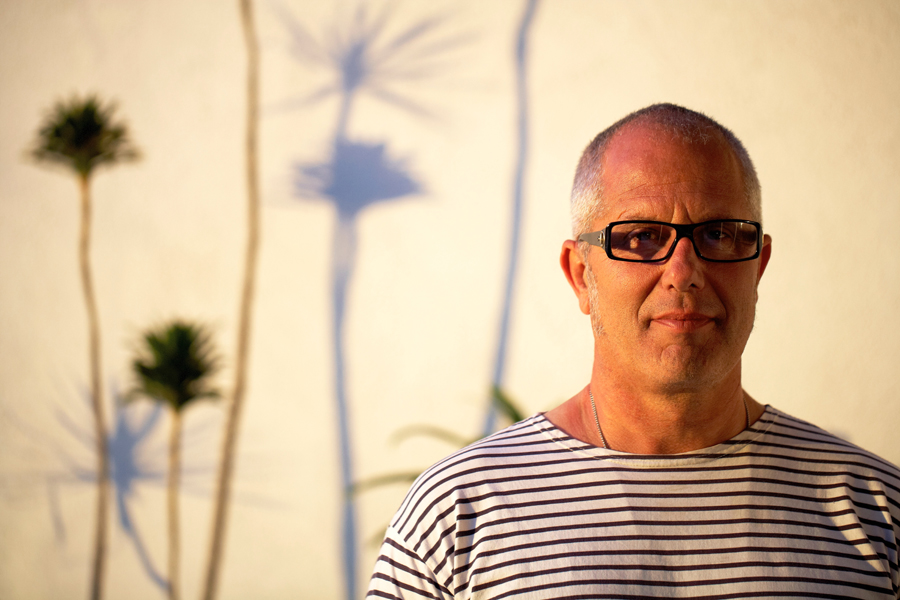 Craig Ellwood was not a licensed architect but to his Los Angeles design clients he was a true design genius, and he could sell, too. Derided by the architecture profession of which he was formally not a part, he rose to public fame when three of his designs were included in the iconic Case Study House series. His houses are still incredibly prized today.
Michael Boyd is a landscape, furniture, and architectural designer. He is the principal of BoydDesign, a consultancy for the restoration and preservation of Modernist architecture – and listen to this, kids, he lives in Oscar Niemeyer's only North American house. If you don't know who Oscar Niemeyer is, start googling. Michael is the creator of PLANEfurniture, a line of architectural furnishings featured at the SF MOMA, The Palm Springs Museum, and the University of California Santa Barbara. His new book, Making L A Modern, is about the man, the myth, the designer Craig Ellwood - and he joins us from that amazing Niemeyer house in Santa Monica.
---
#68/Modernist Travel: Sam Lubell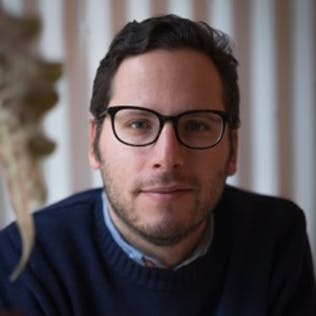 Anyone listening to USModernist has likely gotten in a car, or a plane, to pilgrimage to some amazing building. In fact, tt's a sure sign you're a Modernist fan if you go to a city just for the architecture. Sam Lubell is an expert on Modernist buildings and houses you can visit. He writes for Wired, the architect's newspaper, The New York Times, The Los Angeles Times, Los Angeles Magazine, Architect, Architectural Record, and Architectural Review. Recently he co-curated exhibitions Never Built Los Angeles and Shelter: Rethinking How We Live in Los Angeles. He has written seven books about architecture including the Modern Architecture Travel Guide East and West Coast editions. Don't leave home without them!
---
#67/Modernism Week 2018 Wrapup: Lisa Vossler Smith + Jacques Caussin + William Kopelk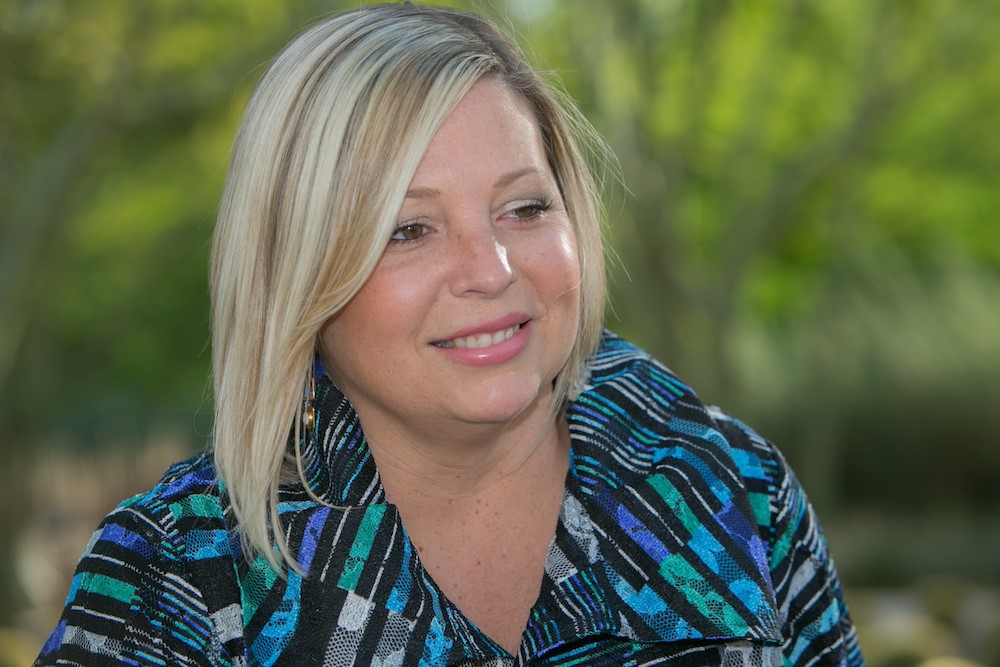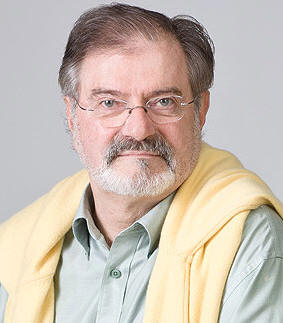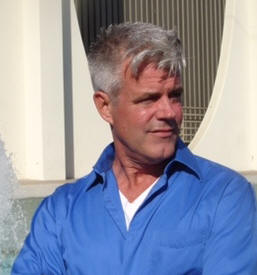 USModernist Radio goes to Palm Springs each February for the incredibly popular Modernism Week, a fascinating array of sunshine, architecture, lectures, parties, tours, and exhibits. Host George Smart wraps up our series in conversation with some of the talented people behind Modernism Week: Executive Director Lisa Vossler Smith, early organizer Jacques Caussin, and Chairman William Kopelk.
---
#66/Food: Chefs Ben Shewry + Scott Crawford + Architect Lewis Cherry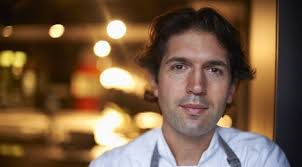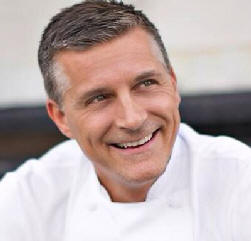 Modernist fans tend to be foodies - or it is the other way around? USModernist Radio's biggest fan in Melbourne, Australia is Chef Ben Shewry. He's been featured in many publications, including the New York Times as owner of Attica in Melbourne. He was one of six chefs featured in the inaugural season of the Netflix original documentary Chef's Table and he is author of Origin: The Food of Ben Shewry.

Chef Scott Crawford is a four-time James Beard semi-finalist and the owner of Crawford and Son in Raleigh NC, the Triangle's Restaurant of the Year for 2018. Crawford also was named among the top 100 chefs in America by Esquire magazine's longtime national dining critic John Mariani.
Raleigh architect, artist, banjo player, and returning podcast guest Louis Cherry has taught in the NCSU College of Design on and off for over 20 years, and since 1992 he has designed a dozen restaurants.
---
#65/Modernism Week 2018: Jennifer Dunlop Fletcher, Christiane Robbins + Katherine Lambert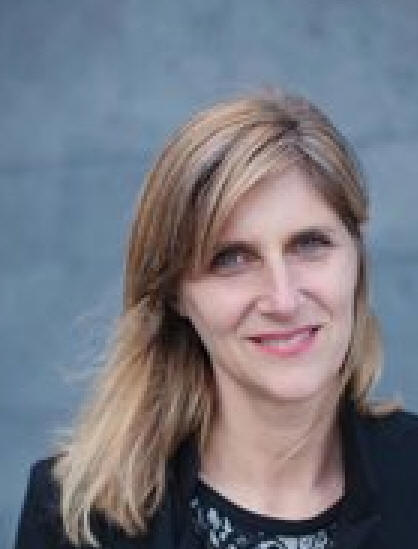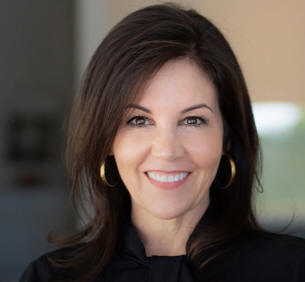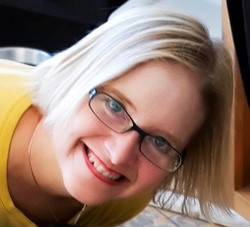 USModernist Radio goes to Palm Springs each February for the incredibly popular Modernism Week. It's a fascinating array of sunshine, architecture, lectures, parties, tours, exhibits, and you can even order martinis for breakfast. Yes, you can do that anywhere but you'll feel glamorous in Palm Springs. USModernist Radio's George Smart was there with keynote speakers and other special guests who make Modernism Week a blast.

Jennifer Dunlop Fletcher is the Helen Hilton Raiser Curator of Architecture and Design at the San Francisco Museum of Modern Art. She designed exhibits including A. Quincy Jones: Building for Better Living at the Hammer Museum in 2013 and The Utopian Impulse: Buckminster Fuller and The Bay Area in 2012. Since 2010, she has been building SFMOMA's Architecture and Design collection.
Christiane Robbins, Professor and Director of USC's Matrix Program for Digital Media, and Katherine Lambert, Professor at the California College of the Arts join George to discuss a new film, Gregory Ain – The Most Dangerous Architect in America.
With images of FBI surveillance records recently obtained, they explore architect Ain's career, and why J. Edgar Hoover and the FBI watched him and his family for years.
---
#64/Serial Modernist: Michael LaFetra + Musical Guests Lulu and The Lounge Lizards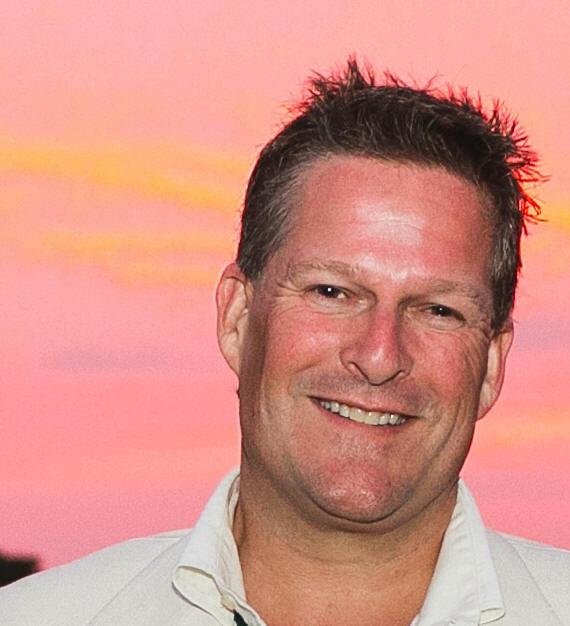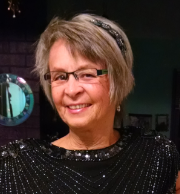 People who like Modernism show it in various ways. They buy the books, they watch the documentaries, they get a few pieces of furniture, they may visit houses by a few famous architects. Sometimes they build or buy a Modernist house. Michael LaFetra is way beyond that. Born in Los Angeles, Michael had a successful career creating restaurants in New York City before he moved back home to LA in 1999. Since then, he bought a Modernist house. Then another. Then another. As far as we can tell, he may be the foremost collector of Modernist houses in the country; with houses designed by Quincy Jones, John Lautner, Rudolph Schindler, Frank Gehry, Richard Neutra, Paul Williams, Pierre Koenig, Ray Kappe, and more.
Dropping by the studio, it's a special reunion of Lulu and the Lounge Lizards, with Linda Smith as lead singer, Richard Tazwell on piano, David Shore on drums, and Jeff Brown on sax.
---
#63/Modernism Week 2018: Landscape Design with Nate Cormier + Michelle Delk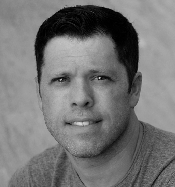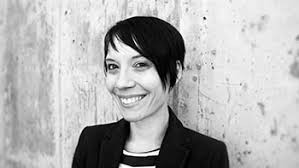 USModernist Radio goes to Palm Springs each February for the incredibly popular Modernism Week. It's a fascinating array of sunshine, architecture, lectures, parties, tours, exhibits, and you can even order martinis for breakfast. Yes, you can do that anywhere but you'll feel glamorous in Palm Springs. USModernist Radio's George Smart was there with keynote speakers and other special guests who make Modernism Week a blast.
Landscape architect Nate Cormier is a Principal at Los Angeles-based Rios Clementi Hale Studios. He discusses the new public space in downtown Palm Springs, a wonderful area that will include the Big Marilyn as well as Frey and Kocher's Aluminaire House.
Michelle Delk is a Partner, Landscape Architect and ASLA Discipline Director with Snøhetta, an architecture and design firm known projects including the Bibilioteca Alexandrina in Alexandria, Egypt, the Norwegian National Opera and Ballet in Oslo, Norway, and the Jim Hunt Library in Raleigh NC. She discusses the design of the Willamette Falls Riverwalk in Oregon and how landscape architecture inspires us in ways most people don't realize.
---
#62/Modernism Week 2018: Architect Cory Buckner + Producer Leo Zahn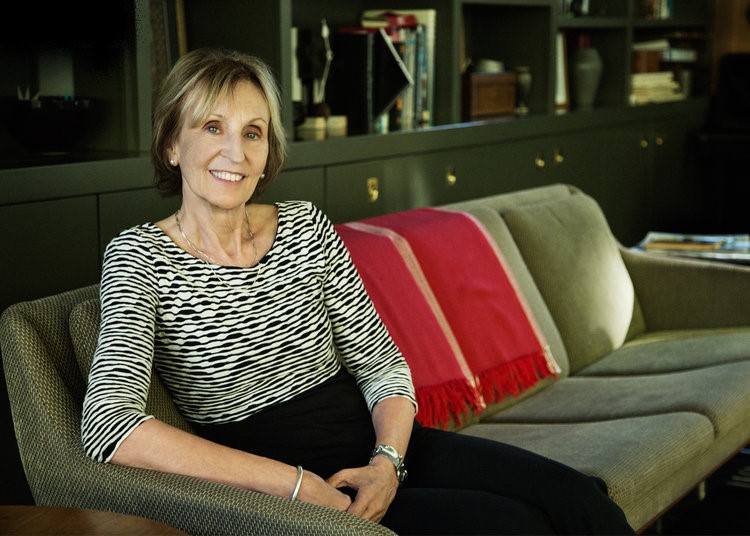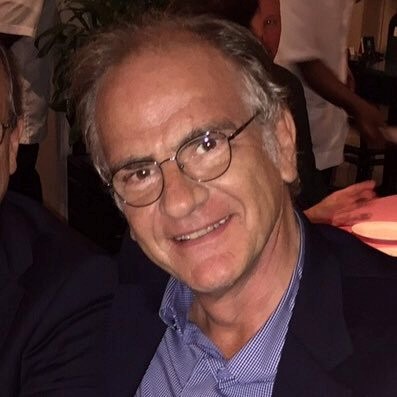 USModernist Radio goes to Palm Springs each February for the incredibly popular Modernism Week. It's a fascinating array of sunshine, architecture, lectures, parties, tours, exhibits, and you can even order martinis for breakfast. Yes, you can do that anywhere but you'll feel glamorous in Palm Springs. USModernist Radio's George Smart was there with keynote speakers and other special guests who make Modernism Week a blast.
Cory Buckner is an architect, artist, and author from LA. She is one of the world's experts on A. Quincy Jones Modernist houses loved by celebrities such as Jennifer Aniston and Ellen Degeneres. Los Angeles Magazine named Cory as one of Six Women who Changed The Face of LA Architecture and her architecture firm specializes in Modernist design. She was the force behind preserving Crestwood Hills in LA, a neighborhood full of Modernist houses that by now would likely have been extinct if not for her efforts.
Producer Leo Zahn premiered "Sinatra in Palm Springs – The Place He Called Home" at Modernism Week, exploring Frank Sinatra's "hometown" for almost 50 years. From his houses to where he ate to where he entertained, the film features interviews with Barbara Sinatra, Mel Haber, Tom Dreesen, Nelda Linsk, Bruce Fessier, Trini Lopez, Michael Fletcher, and others who knew and lived and played with him. After completing USC Film School, Zahn studied architecture and design in Europe. Over the course of his 30 year career in advertising he directed and photographed more than 600 commercials.
---
#61/Massive Modernism: LA Architect Paul McClean
plus Musical Guests Rebecca and the Hi-Tones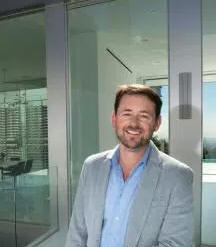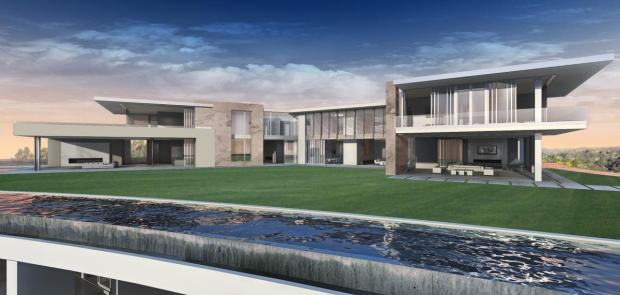 Architect Paul McClean grew up Ireland, thinking of houses and getting in trouble for drawing them in high school. He graduated from the Dublin Institute of Technology in 1994 and by 2000, he was on his own in Los Angeles. His clients include Irish real estate investor Paddy McKillen, Tyler and Cameron Winklevoss of Facebook fame, and for developer Niles Niami, a spec Modernist house clocking in at 104,000 square feet, with an asking price of half a billion. It is the largest and most expensive Modernist house in the world. Dropping by the studio, longtime North Carolina swing favorites Rebecca and the Hi-Tones play "Straighten Up and Fly Right" by Nat King Cole. We visit with Rebecca and Keith as they share the story of the band.
---
#60/Modernism Week 2018: Denver/Adrian Kinney + Indiana/Marsh Davis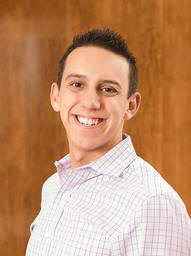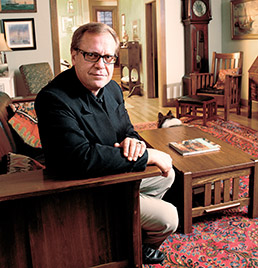 USModernist Radio goes to Palm Springs each February for the incredibly popular Modernism Week. It's a fascinating array of sunshine, architecture, lectures, parties, tours, exhibits, and you can even order martinis for breakfast. Yes, you can do that anywhere but you'll feel glamorous in Palm Springs. USModernist Radio's George Smart was there with keynote speakers and other special guests who make Modernism Week a blast.
You may not think of Modernism and Denver in the same sentence, but Adrian Kinney is about to change that. Kinney was born and raised in Lakewood CO. After college, he stayed in Colorado and became a fulltime realtor specializing in Modern, starting with his own house designed by architect Cliff May. Now he's the force behind Denver's Modernism Week this August.
You also might not think of Indiana and Modern, but that state has a lot going on. George welcomes back Marsh Davis of Indiana Landmarks to catch up on Modernist preservation in the Hoosier state.
---
#59/The Legendary Henry Kamphoefner

In 1948, no architect was more famous, admired, or despised than the Modernist Frank Lloyd Wright. He polarized America with a combination of brilliance and arrogance. Most US universities were very slow to embrace the growing Modernist movement – until NC State University in Raleigh North Carolina stepped up its game. In the fall of 1948, one new Dean brought the bright promise of Modernism. He stayed Dean for 25 years, and although he died in 1990, his impact on thousands of careers and tens of thousands of buildings lives on. Today USModernist Radio welcomes his former students, old friends, and respected colleagues Abie Harris, Roger Clark, Ben Taylor, and Jerzy Główczewski to talk about the man, the myth, the legend, Henry Kamphoefner.
---
#58/Modernism Week 2018: Neutra's Kaufmann House with Brent Harris + Hugh Kaptur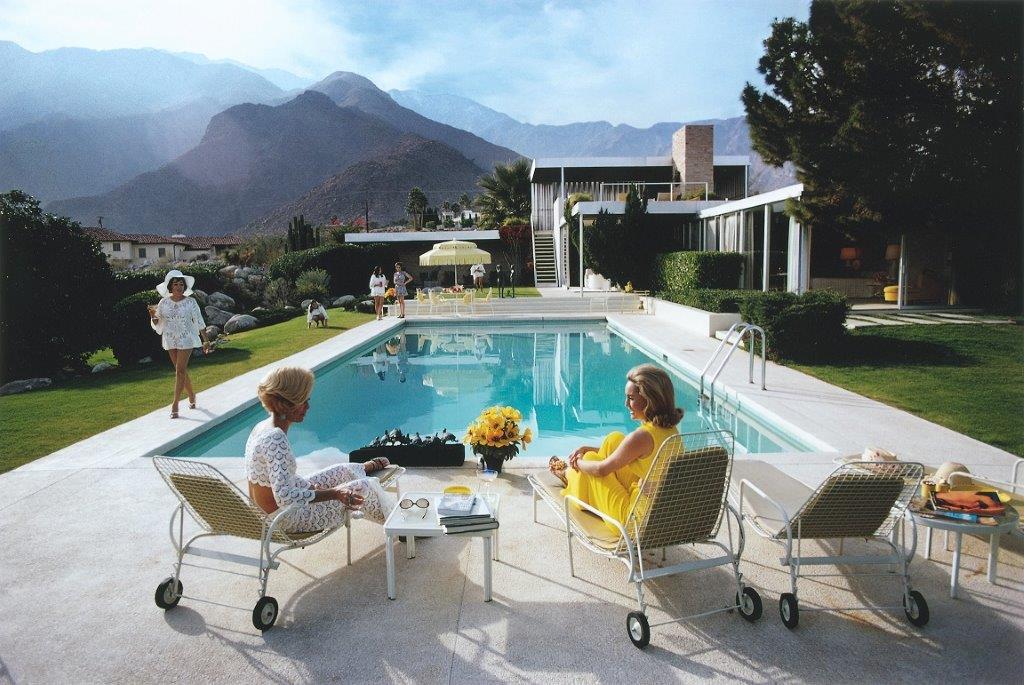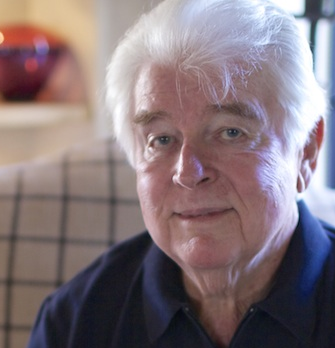 USModernist Radio goes to Palm Springs each February for the incredibly popular Modernism Week. It's a fascinating array of sunshine, architecture, lectures, parties, tours, exhibits, and you can even order martinis for breakfast. Yes, you can do that anywhere but you'll feel glamorous in Palm Springs! USModernist Radio's George Smart was there with keynote speakers and other special guests who make Modernism Week a blast.
The Kaufmann House is one of the most famous residences in Palm Springs. Designed by Richard Neutra, it passed through a succession of owners and unfortunate renovations until Brent and Beth Harris brought it back to its original glory. George talks about the house and it's journey from the past into the future with Brent Harris in a rare visit, poolside at the Kaufmann House.
Hugh Kaptur is the last living major mid-century modern architect in Palm Springs. He's the Obiwan of Modernism, the last of the Palm Springs Jedi. Alongside other celebrated Palm Springs architects, such as E. Stewart Williams, Donald Wexler, Bill Cody, John Porter Clark, and Albert Frey, Kaptur created the Modernist vibe that Palm Springs is famous for, from hotels to fire stations to apartment complexes to houses.
---
#57/Cassilhaus: Ellen Cassilly + Frank Konhaus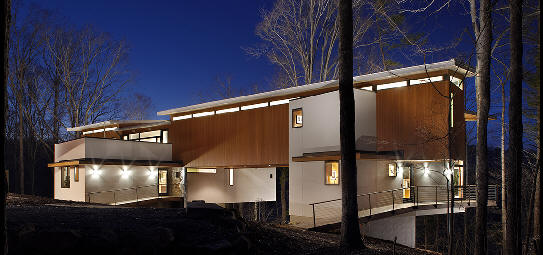 Architect Ellen Cassilly worked in Paris with Christian DePortzamarc, who you'll recall was a winner of the Pritzker Prize, and Arata Isozaki in Tokyo, before coming to North Carolina. After bringing exciting projects together for other firms, such as the NC Museum of Art Ampitheatre, she started Ellen Cassilly Architect in 1999. She is featured in the book, Drawing From Practice, and she co-teaches the architectural design/build studio at NC State University's College of Design. With her husband Frank Konhaus, they gave birth to a spectacular house/museum/gallery called Cassilhaus, a combination of their names. The house now celebrates its 10th anniversary. Cassilhaus is more than just beautifully designed and built, it's part art gallery, part artist quarters, part peaceful Modernist house.
---
#56/Modernism Week 2018: Annalisa Capurro + Alan Hess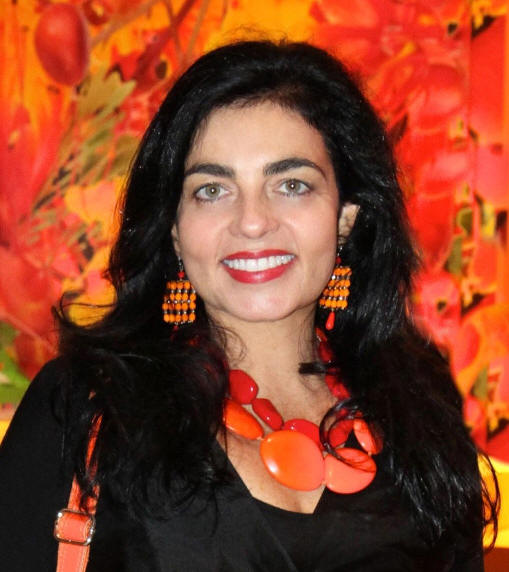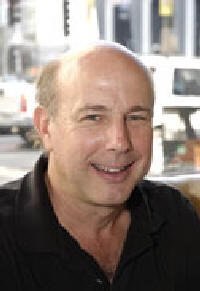 USModernist Radio goes to Palm Springs each February for the incredibly popular Modernism Week. It's a fascinating array of sunshine, architecture, lectures, parties, tours, exhibits, and you can even order martinis for breakfast. Yes, you can do that anywhere but you'll feel glamorous in Palm Springs. Host George Smart was there with keynote speakers and other special guests who make Modernism Week a blast. You can't go to Modernism Week without running into our next two guests.
Annalisa Capurro flies in every year from Sydney, Australia, where she is an interior designer, educator, architectural historian, author, and writer. One of Modernism Week's most popular speakers, Annalisa is passionate about the protection and preservation of mid century architecture. She owns the Jack House on Sydney's Upper North Shore.
Alan Hess is an architect and architectural historian based in Orange County CA. He's been in so many architecture documentaries, he's the Samuel L. Jackson of Modernism! Alan is the author and/or co-author of nineteen books exploring about Modernist architecture and is a frequent speaker at Modernism Week.
---
#55/Shooting Modern: Matt Griffith + Jim Sink + Harry Wolf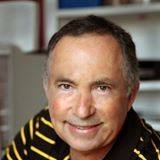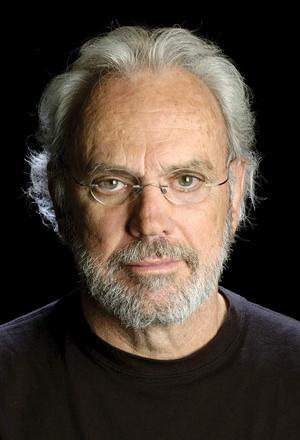 Everyone's taking photos, billions of them, primarily with their phones. We talk today about architectural photography, and how both digital and social changes in photography affect decisions about the kind of buildings we see built, the design competitions where photos play a part, and how you can take better photos of architecture you love, like your own house.
Our first guest is architect Harry Wolf, joining us from his home in Portugal. Harry worked at Skidmore, Owings, and Merrill in New York and opened Wolf Architecture in North Carolina and later NY and LA. If you were watching closely, Harry was in the documentary Concert of Wills about the making of the Getty Center. Harry won five national AIA honor awards and over 30 regional and state AIA honors. He is a frequent juror for the George Matsumoto Prize, North Carolina's highest honors exclusively for Modernist houses.
Raleigh Architect Matt Griffith graduated in Architecture from the NCState College of Design. Before founding the award-winning design firm in situ studio with past podcast guest Erin Sterling Lewis, Matt worked in the offices of Marlon Blackwell and another past podcast guest, Frank Harmon. Matt and Erin won twenty-two local and state design awards, including several of the George Matsumoto Prizes we mentioned earlier. He lives in a mid-century modernist house and is Associate Professor at the NC State College of Design.
Photographer Jim Sink has been shooting buildings, with his camera, for nearly 50 years. He is a graduate of the US Naval School of Photography. Since 1980, he's been an award-winning architectural photographer, creating beautiful images of homes, offices, theatres, and other structures that influence design and construction decisions across North Carolina and the nation.
---
#54/Modernism Week 2018: Atomic Ranch Editor Sarah Jane Stone + Lindsay Blake of IAmNotAStalker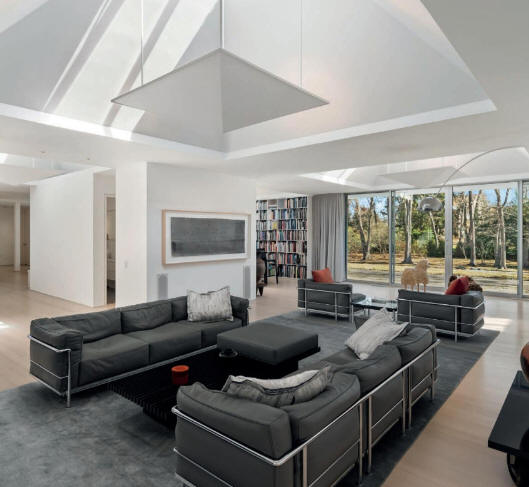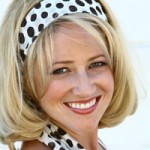 USModernist Radio goes to Palm Springs each February for an incredibly popular architecture event called Modernism Week. It's a fascinating array of sunshine, architecture, lectures, parties, tours, food, fashion, and exhibits. You can even order martinis for breakfast. Yes, you can do that anywhere but you'll feel glamorous in Palm Springs. Host George Smart was there with keynote speakers and other special guests who make Modernism Week a blast.
Atomic Ranch Magazine celebrates mid-century houses from 1940's ranch tracts to 1960's architect-designed Modernist homes. George welcomes Sarah Jane Stone, Atomic Ranch editor and brand leader, as they chat poolside at the Hotel Skylark.
Later on, meet Lindsay Blake, location expert, the creator of the blog I Am Not a Stalker. She's a walking encyclopedia of TV and movie locations all around California. Formerly a resident of Los Angeles, she now lives in Palm Springs. She'll share the ground rules of not-stalking and her mythic quest for the house of Tal Weaver, a character in Beverly Hills 90210. She writes for Los Angeles Magazine.
(Since the show recorded, she found the Tal Weaver house.)
---
#53/Richard Neutra: Raymond Neutra + Barbara Lamprecht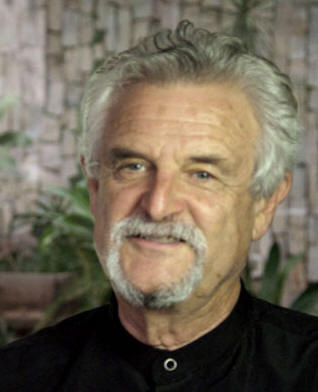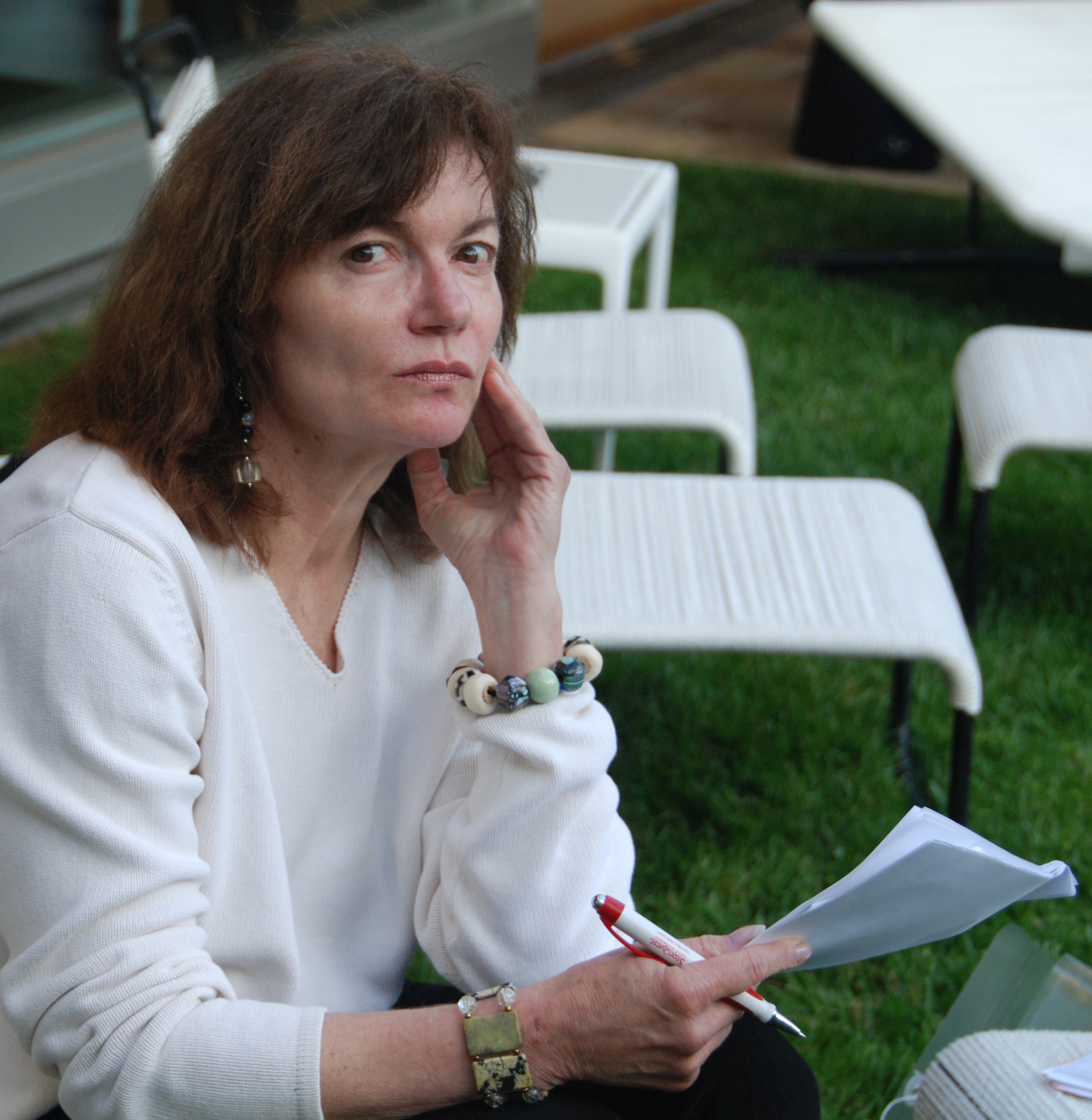 Richard Neutra was one of the world's most important architects, and today his work is even more popular. Neutra designed more than 300 amazing Modernist houses in California and elsewhere. In 1949, Time Magazine featured Neutra on its cover and ranked him second only to Frank Lloyd Wright in American architecture. Neutra hired several architects who went on to independent success, including Gregory Ain, Harwell Hamilton Harris, and Raphael Soriano. Our first guest is Neutra's son and a good friend of the podcast, Raymond Neutra, who has been traveling the world photographing his father's houses. He is author of Cheap and Thin: Neutra and Frank Lloyd Wright.
Joining Raymond is Barbara Lamprecht, one of the world's foremost experts on Richard Neutra's architecture. If you've been in any Modernist house worth talking about, you've seen one of her Neutra books on the Noguchi or Nelson coffee table. She is an architect and architectural historian and a kind of forensic examiner, performing environmental reviews, and applying for the National Register of Historic Places, National Historic Landmarks, and Mills Act programs. She specializes in Modernism and has appeared in the documentaries GlobeTrekker, Visual Acoustics, and Coast Modern. Today's show features guest co-host Bob Langford.
---
#52/Children of Genius 2: Emily Ain + Randy Koenig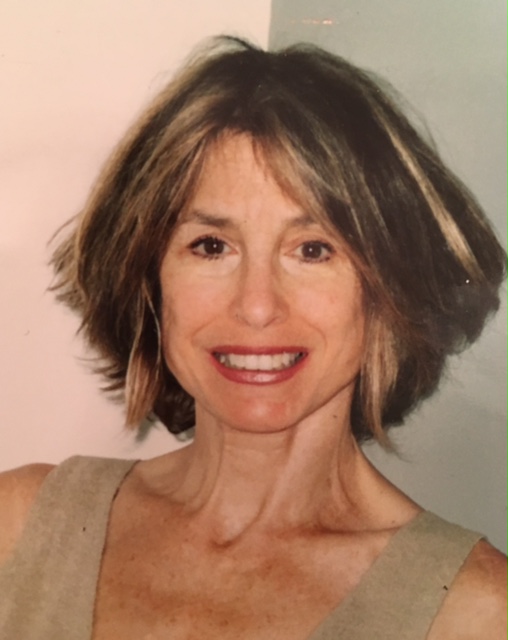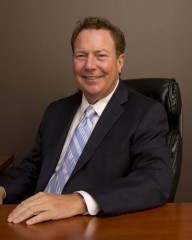 Gregory Ain was inspired to become an architect after visiting Rudolf Schindler's King's Road house. He worked for Richard Neutra as well as Harwell Hamilton Harris. As a result of a proposed housing project suspected of being communist by Senator Joseph McCarthy -- because it was racially integrated -- Ain was investigated by the FBI over 30 years. He was considered the most dangerous architect in America, and this broad and inaccurate accusation caused the loss of many commissions. Our first guest is Ain's daughter, Emily Ain.
Architect Pierre Koenig apprenticed in the offices of Raphael Sorianoand A. Quincy Jones. He designed the iconic, world-famous Stahl House, the most famous Case Study House up in the hills above LA. His innovative steel buildings often hung onto cliffsides and masterfully defied gravity. We are joined by his son, attorney Randy Koenig, an attorney for architect and design professionals. Today's show features guest co-host Bob Langford.
---
#51/Calatrava's Client: Johnny Örbäck + Sweden's Turning Torso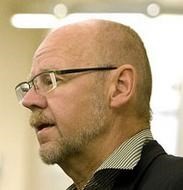 Johnny Örbäck was about 47 when he had a fantastic idea. It was 1999, and as Managing Director of a public housing agency in Malmo, Sweden, he decided to commission the world's most unique housing project from architect Santiago Calatrava. Calatrava, known for wildly creative buildings and bridges all over the world, is an architectural genius, and he's also famous for enormous cost overruns. For example, the World Trade Center Transportation Hub in New York, with a $3.9 billion price tag, was $2 billion over budget. The New York Times has documented every Calatrava financial disaster, including his truly brilliant City of Arts and Sciences in Valencia, Spain that came in at four times the original price. What's it like to be a client of a genius architect like Calatrava? You'll find out.
---
#50/NY Architecture and Design Film Festival 3: Sarah Howitt + Thatcher Bean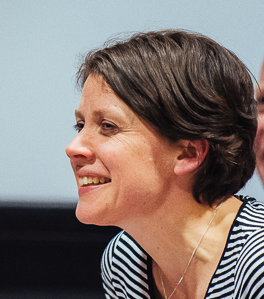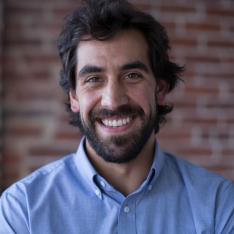 Covering topics from England to the Congo, today's show features host George Smart and the stars, producers, and creators of the latest architecture documentaries, recorded in New York at the Architecture and Design Film Festival late last year. George's first guest is Sarah Howitt, above, Producer and Director of Building Hope: The Maggie's Centres, beautiful architect-designed facilities for patients with cancer and their families in the UK. Next, George is joined by Thatcher Bean, producer of Made in Ilima, which tracks the collective building process of a modern school and community center in Ilima, a town in a remote and ecologically sensitive region of the Democratic Republic of the Congo.
---
#49/Playboy, Just for the Articles: Beatriz Colomina + Sandra Costa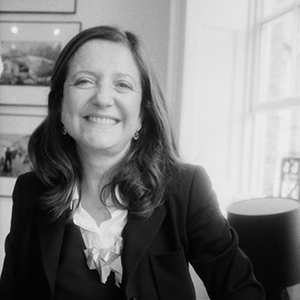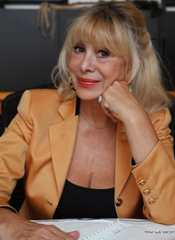 Hugh Hefner passed away last year after decades at the helm of Playboy magazine, the first mainstream magazine featuring nude centerfolds that depending on your point of view, liberated women, demeaned women, or both. For nearly 20 years, Playboy promoted Modernist design like no other mainsteam magazine, with features on Frank Lloyd Wright, Bucky Fuller, Mies Van Der Rohe, Charles Eames, and others that influenced a generation.
Professor Beatriz Colomina is Director of PhD Graduate Studies at Princeton University's School of Architecture. Her books include Privacy and Publicity: Modern Architecture as Mass Media, awarded the 1995 International Book Award by the AIA; Sexuality and Space awarded the 1993 AIA International Book Award; She also had an essay published in the book The Sex of Architecture. In 2016, her exhibition Playboy Magazine and the Architecture of Seduction highlighted the magazine's role in popularizing Modernism to outfit the ideal bachelor pad.
Originally from New Zealand, Sandra Costa was a Playboy bunny in Miami and Los Angeles from 1967 to 1974. Soon she was known as the Kiwi bunny. She's a well-known celebrity designer and founder of the Sandra Costa Design Group, providing custom interior design and remodeling - and a grandmother of three. With her two sons, she runs design, construction, and entertainment companies with clients all over the world.
---
#48/Preserving Seattle Modern: Eugenia Woo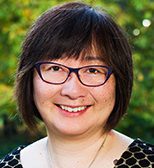 Seattle has coffee, and rain, and Amazon, and amazing Tom Kundig houses. It also has our guest today, Eugenia Woo, one of Seattle's top advocates for Modernist historic preservation. She is the director of preservation services at Historic Seattle and is a co-founder and board member of Docomomo WEWA. Founded in 1974, Historic Seattle preserves Seattle's architectural legacy. Eugenia has a BA in political science from the University of California at Berkeley and a Masters of Urban Planning and Preservation Planning from the University of Washington. We talk about key Modernist buildings in Seattle and Woo's work to save them.
---
#47/NY Architecture and Design Film Festival 2: The Gamble House + Albert Ledner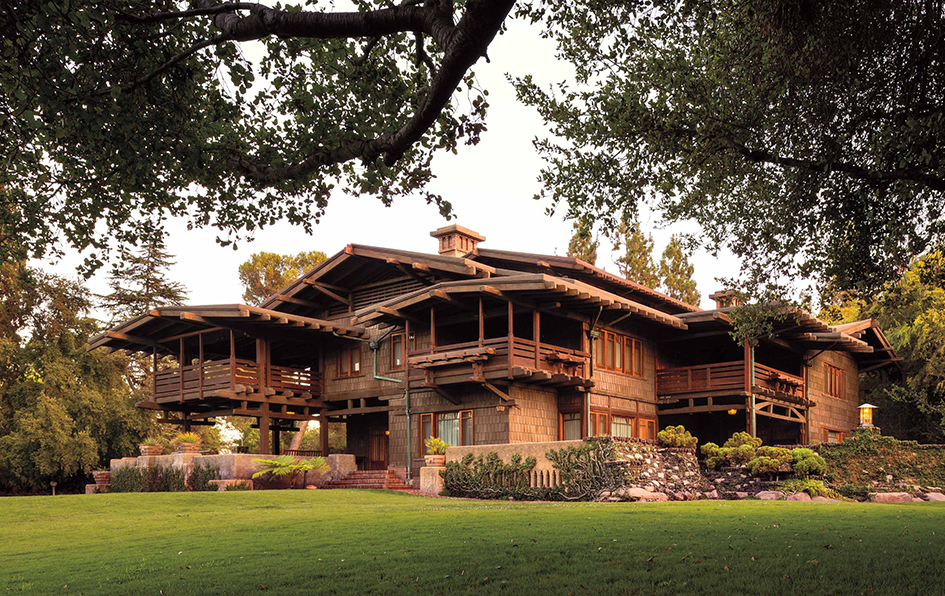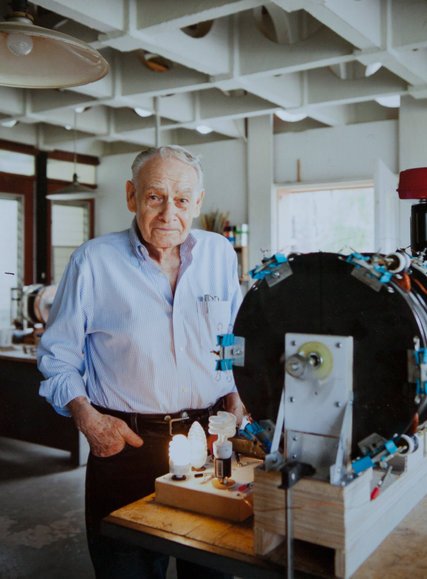 From the Architecture and Design Film Festival in New York City, held late last year, host George Smart's first guests are Ted Bosley and Lori Korngeibel talking about the Gamble House in Pasadena, America's most famous Arts and Crafts house. Later, George is joined by Catherine Ledner and Roy Beeson, creators of a new documentary about Catherine's father, New Orleans architect Albert Ledner , who died shortly after the film premiered in New York.
---
#46/Sarasota Modern: Tammy Hauser, Center for Architecture Sarasota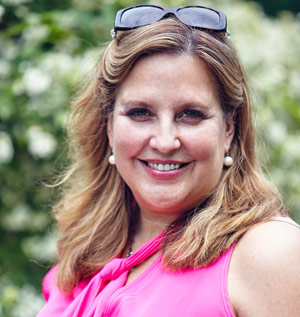 Tammy Hauser is Executive Director for the Center for Architecture Sarasota, a nexus for midcentury Modernist houses. She's also CEO of Blue Sky Thinking, a consulting firm based in Sarasota for nonprofit organizations. This spring, the Center for Architecture Sarasota hosts an exhibition on Larry Scarpa, a Modernist architect based in Los Angeles, who uses conventional materials in unexpected ways and is considered a leader in sustainable design. She's also a commercial theater producer and creator of The Ultimate Pajama Party™, a theatrical experience for women.
---
#45/NY Architecture and Design Film Festival: Mina Chow + Bruce Inglis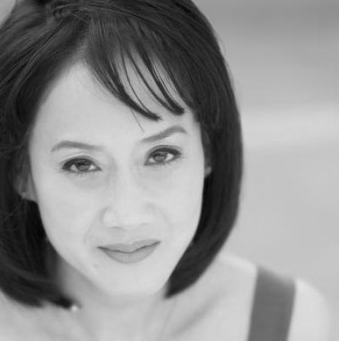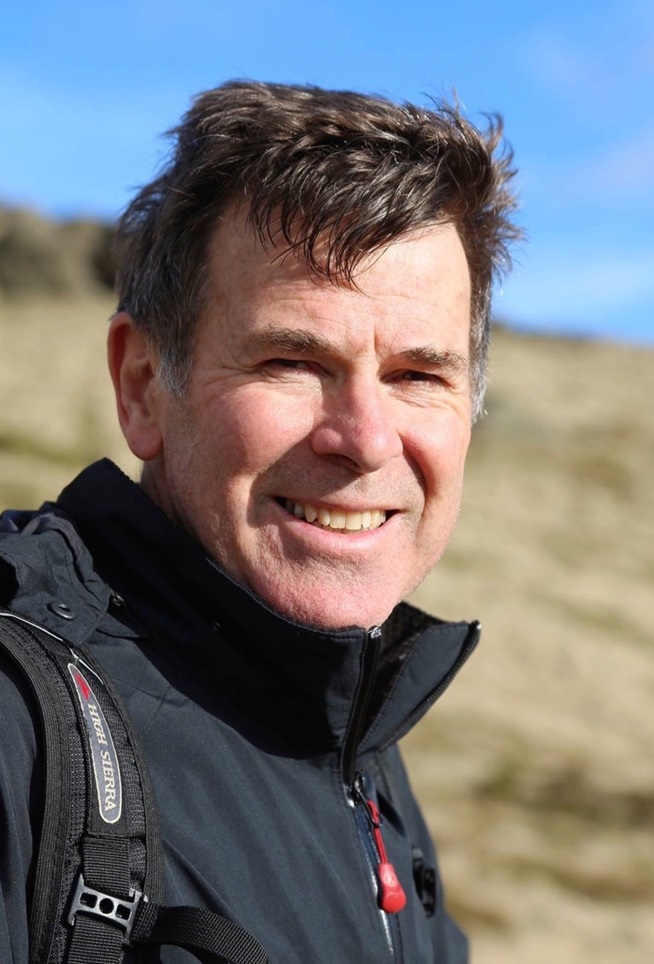 You may recall that a few months ago, host George Smart interviewed Kyle Bergman, director of the Architecture and Design Film Festival in New York City. Today's special bonus edition features George and the stars, producers, and creators of the latest architecture documentaries, recorded in New York at the Architecture and Design Film Festival late last year. George's first guest is Mina Chow, producer and star of Face of a Nation: What Happened to the World's Fair, and later on, he talks with Bruce Inglis, director of Photography for a documentary about an Australian architect, Glenn Morcutt: A Spirit of Place.
---
#44/Hawai'i Modern: Dean Sakamoto + Brad Dunning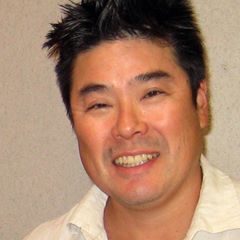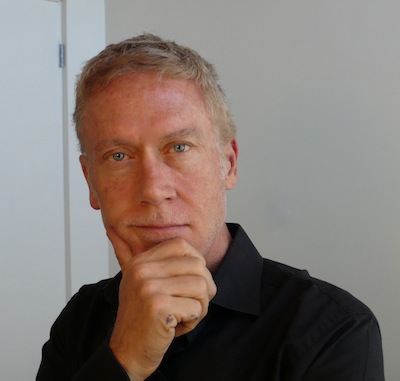 Hawai'i architect Dean Sakamoto attended Yale, Cranbrook, and the Universities of Liverpool and Oregon and lives and works in both Hawai'i and Connecticut. He worked with the Univ of Hawai'i Department of Urban and Regional planning and he founded SHADE, Hawai'i's first public interest design organization that plans designs and builds in the rapidly urbanizing tropics. He also is on the board of DOCOMOMO Hawai'i which has their annual tour every October.

Returning to the podcast is our good friend Brad Dunning, one of California's most sought-after interior designers. He's worked on numerous Richard Neutra houses and offices, including his own, with Tom Ford on his 1955 Neutra house, Courteney Cox on her Neutra office complex, the famous Kaufman house in Palm Springs, and other houses by A. Quincy Jones, Paul Williams, John Lautner, and Wallace Neff. He gives a rockin' talk on Hawai'i modernism every so often at Palm Springs Modernism Week, and he has written about architecture and design for Vogue, the New York Times, the Los Angeles Times and GQ Magazine.
---
#43/Icons East and West: Fallingwater's Denise Miner and Shari Stahl Grunwald of the Stahl House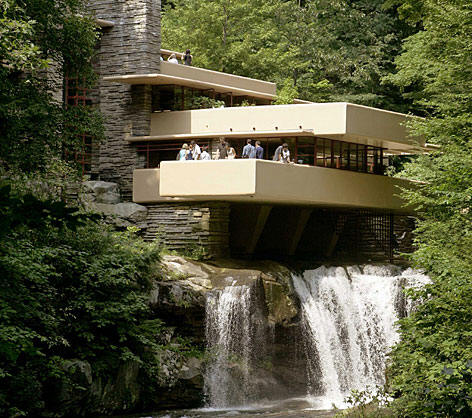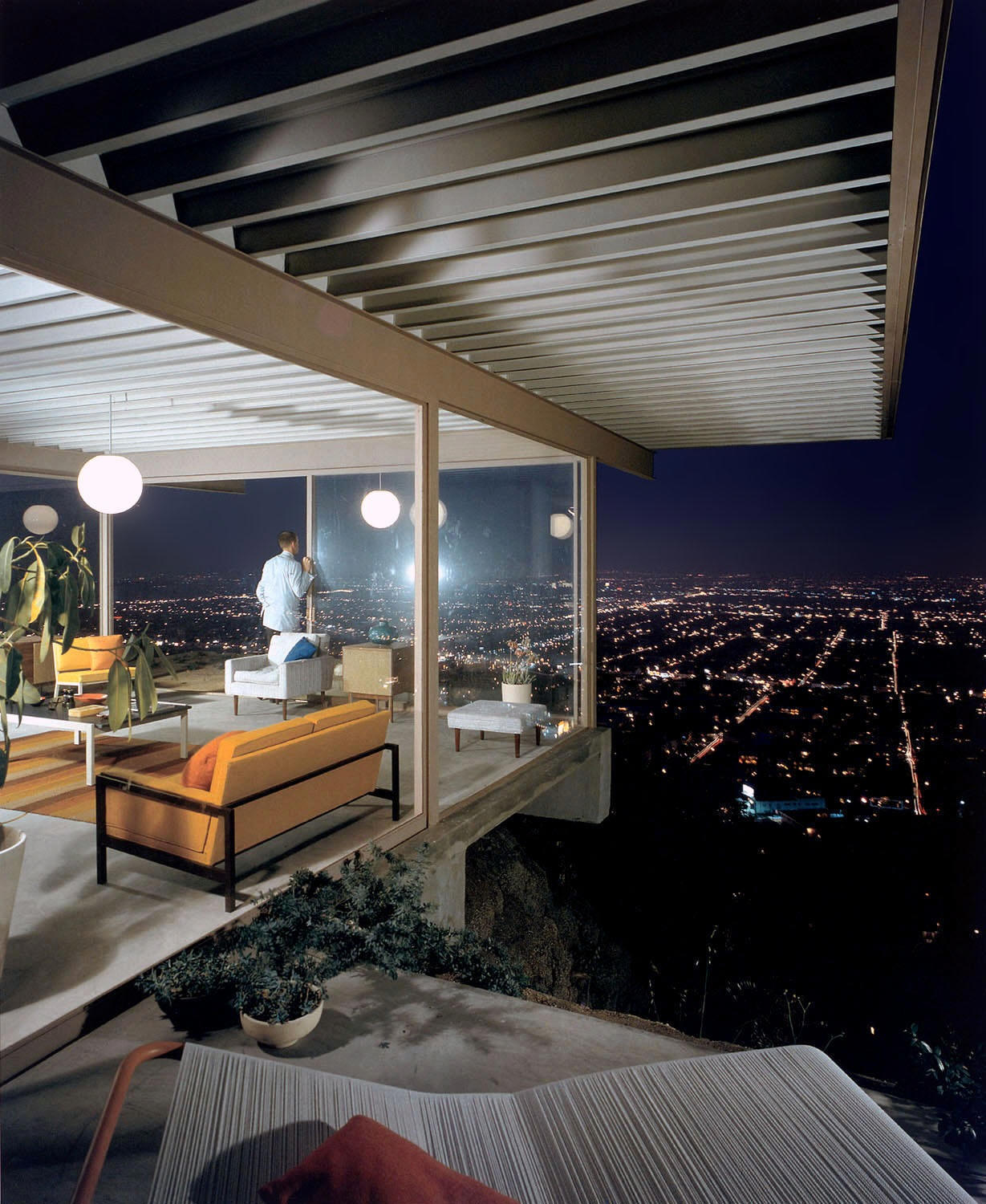 There are certain Modernist houses that just can't be captured in a photo, a video, or even a 3D rendering. For example, Fallingwater in Pennsylvania is considered to be Frank Lloyd Wright's greatest residential work. It continues to attract millions of people, and in 1991 the AIA named Fallingwater the "best all-t ime work of American architecture." Denise Miner is Public Tour Supervisor at Fallingwater. She's been associated with the house in some way almost all her life and has worked there as a guide for more than 30 years. Her grandfather and two uncles were part of Fallingwater's construction and she is the Obiwan Kenobi of Fallingwater, training their team of wonderful guides.
However, there ain't no party like a west coast party, and in LA there's a house that's not only iconic, it's a true Hollywood movie celebrity. Former football player Buck Stahl created the vision for the Stahl House, also known as Case Study House 22, designed by Pierre Koenig. The two-bedroom house features a wraparound view from the mountains to the sea. It starred in countless movies and TV plus music videos for ATB and Wilson Phillips. In 2013 it was listed on the National Register of Historic Places. Shari Stahl Grunwald grew up in the home and administers the property with her brother Bruce.
---
#42/Death of a Master Plan: Erin Sterling Lewis + Lewis Clarke
After WWII, states looked at their aging capitol buildings and considered sweeping new plans to bring technology, commerce, government, and even the performing arts into the full 20th century. One of the few state capitols to actually achieve this was Albany NY. Albany's master plan was so successful, North Carolina wanted to do the same thing. The goal was, like Albany, to transform the epicenter of downtown Raleigh, the state capitol, into a city of the future. The blue ribbon panel of architects, consultants, and government members presented a beautiful plan.
Erin Sterling Lewis is a partner in situ studio in Raleigh. She is past President of AIA North Carolina representing the thousands of architects in the state. One of those consultants from 1965 is Lewis Clarke, North Carolina's most prolific landscape architect.
---
#41/Australian Modern: Tim "Rosso" Ross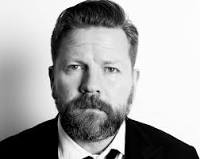 Tim Ross has starred in countless Australian radio and TV series. He's a writer for Men's Style Australia, Rolling Stone and Sydney Magazine. He's interviewed and talked with celebrities like Will Farrell, John C. O'Reilly, and Hugh Jackman through shows such as Merrick and Rosso Unplanned, The B Team, Uncharted, Facing the Hangover, and Australia Versus. He's a speaker, giving talks on Modernism at the Museum of Sydney, Government House, and Sydney Design Week. In 2013 Tim started a unique stand-up show 'Man about the House' set in real Modernist houses, with sell-out seasons in Melbourne, Sydney and New Zealand.
---
#40/Lautner's Big Lebowski: The Sheats-Goldstein House with Roberta Leighton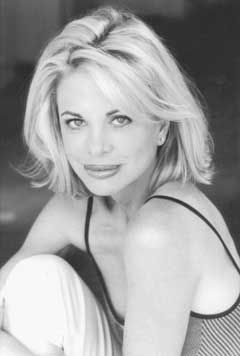 Roberta Leighton "runs the place" for owner Jim Goldstein at the Sheats-Goldstein house in Los Angeles, designed by John Lautner. She manages hundreds o f movie, commercial, and photo shoots at the house, one of the country's most iconic. The house gained huge fame as the home of the Dude in the Big Lebowski. Roberta has also been many movi es and shows we love. She was Bill Murray's girlfriend in Stripes, plus she's appeared on The Dukes of Hazzard, Barnaby Jones, Switch, Rosetti and Ryan, Days of our Lives, General Hospital, Baretta, and for over a dozen years she played Dr. Casey Reed on the Young and The Restless. She's starred with everyone from Buddy Ebsen, Robert Wagner, Eddie Albert, and David Hasselhoff, to legendary soap star Eric Braeden (who you might remember was the nemesis Nazi, Hans Dietrich, in the old Rat Patrol show).
---
#39/Edward Durell Stone: Hicks Stone + Bernie Reeves
Architect Edward Durell Stone like many of his generation fell in love with Modernism. His first independent commission was a 1933 Modernist house for Richard Mandel, which led to many other prominent projects including the Museum of Modern Art in New York and the Kennedy Center in Washington. Stone is one of the few architects to make the cover of TIME. Business Week called Stone "the man with a billion on the drawing board" for the number and scale of prestigious projects in development. In North Carolina, Stone worked with Raleigh architects John Holloway and Ralph Reeves on two of the state's most recognized and treasured buildings, the 1963 North Carolina Legislative Building and 20 years later, the North Carolina Museum of Art.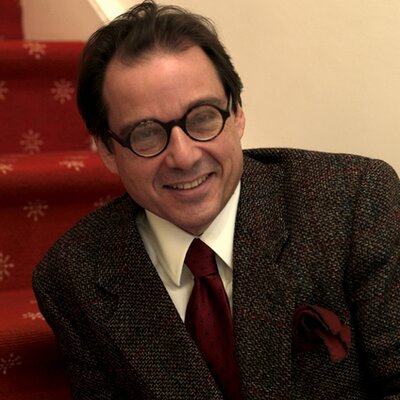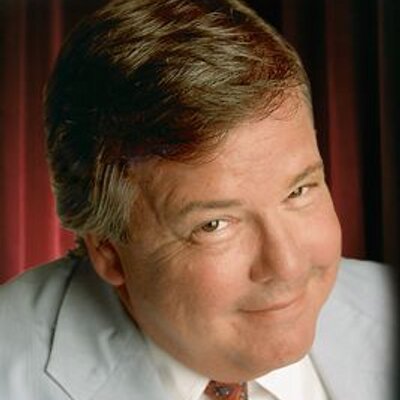 Hicks Stone is the author of Edward Durell Stone: A Son's Untold Story of a Legendary Architect. He is the principal of Stone Architecture LLC and has been featured in House & Garden, Palm Beach Cottages & Gardens, The New Yorker and This Old House. North Carolina publisher and political writer Bernie Reeves created Spectator Magazine; Triangle Business Journal; Triad Business Journal; and Raleigh Metro Magazine. He ran for Congress in 2010, wrote for the National Review, and was a good friend to NC Modernist and US Modernist.
---
#38/Starchitecture: UK's Stephen Bayley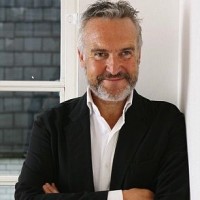 Design guru and critic Stephen Bayley came to prominence in the 1980's curating the Boilerhouse Project at the Victoria and Albert Museum and later created London's Design Museum. In the 1990's he was briefly the creative director for a notoriously expensive and bureaucratic public boondoogle called the Millennium Dome (now the 02 Arena), and in 2007 he became The Observer's architecture and design correspondent. We talk about what makes an architect a starchitect, his dust-up with Zaha Hadid, and his appearance onTop Gear, a world-famous BBC car show that's still running, barely, like a 1977 Ford Capri.
---
#37/Design Documentaries: Jake Gorst, Kyle Bergman, and special musical guests Peter Lamb and the Wolves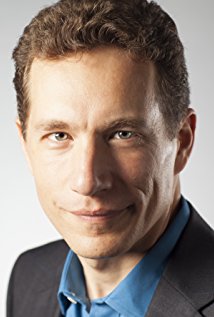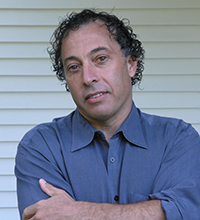 Emmy-winning filmmaker Jake Gorst is the Steven Spielberg of design documentaries, capturing mid-century modern architecture in at least 12 films on modern design, including a great series on Palm Springs architects such as E. Stewart Williams, Donald Wexler, and Bill Krisel - plus Modern Tide, Modern Ruin with past guest Matthew Silva, Beyond the Beach: The Life and Death of Norman Jaffe, and the upcoming film Frey.
Architect Kyle Bergman is director of the upcoming Architecture & Design Film Festival in New York, which he started in 2008 and has expanded to cities all over the world. In 1994 he created and moderated an architectural lecture series about the design/build process for the Smithsonian Institute. An entrepreneur at heart, Mr. Bergman founded Alt Spec in 1999, a publishing company that produced a visual resource of unique and alternative products for architects and designers.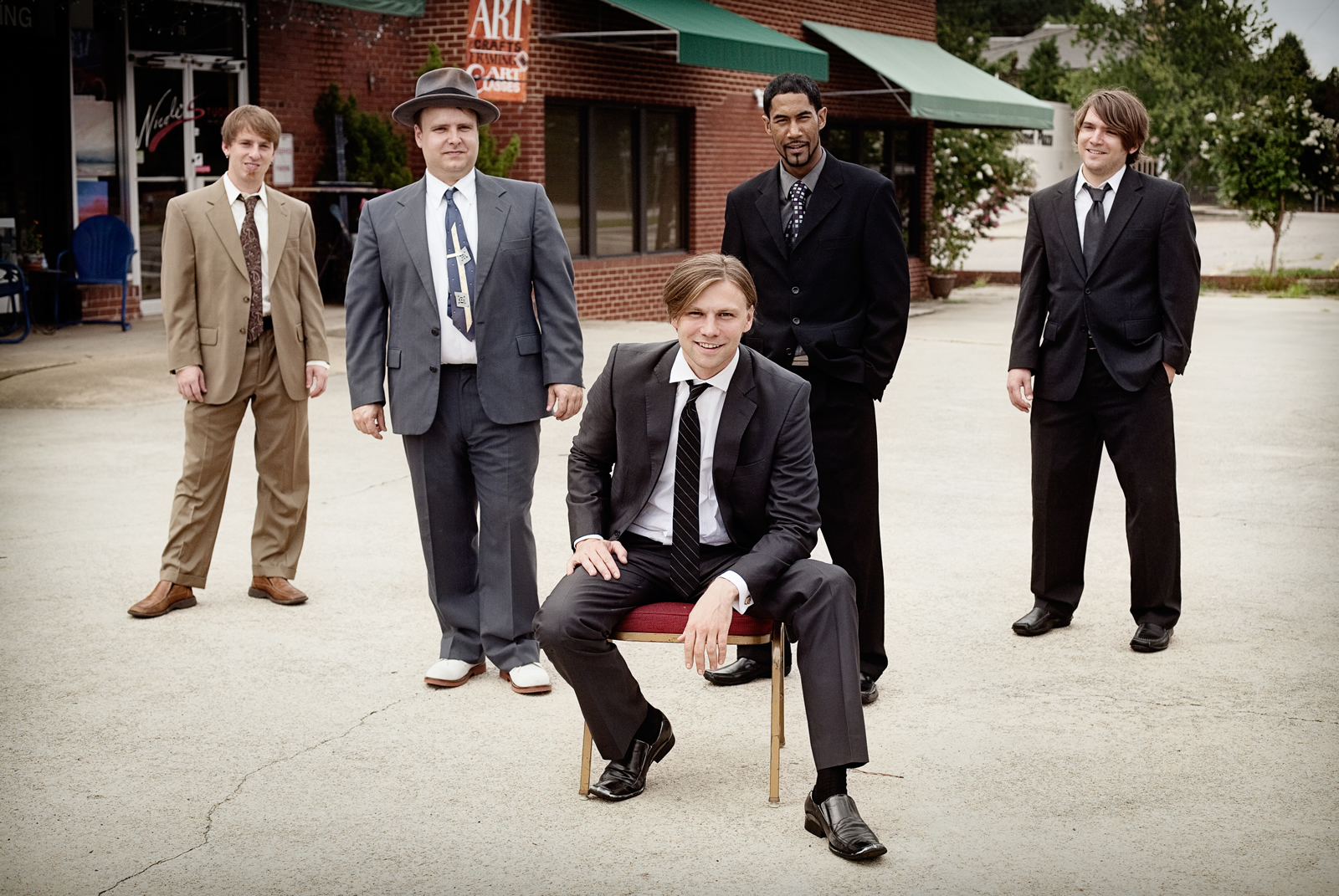 Our first musical guests! Peter Lamb and the Wolves perform "Mess Around" and "Night Witches." Peter Lamb, sax; Pete Kimosh, bass; Carl Blackwell, drums; Paul Rogers, trumpet; Mark Wells, vocals and keyboard.
---
#36/Schindler: Mary Schindler + Guillaume Schindler

Rudolph Michael Schindler, who went by Michael, was one of the most important Modernist architects of the 20th century, yet he is largely unknown to the public outside California. Frank Lloyd Wright hired him in 1918, and soon he was running Wright's studio in Oak Park the later in Los Angeles. Schindler and Wright argued frequently and eventually Schindler quit, becoming a huge success on his own. Schindler and his wife Pauline were dead center in the Los Angeles creative scene, hanging out with the era's celebrities in art, sculpture, design, and dance.
We talk with daughter-in-law Dr. Mary Schindler, perhaps one of the last living people who knew Michael Schindler, who died in 1953. She was married to his son Mark at the time and lived in their famous King's Road house with Mark, Michael, and Pauline. We also talk with musician Guillaume Schindler, Schindler's great-grandson, who is a docent at the King's Road house. And did you know that, briefly, Dr. Mary Schindler was Groucho Marx' therapist?
---
#35/Scale: Thomas Bena + Mollie Doyle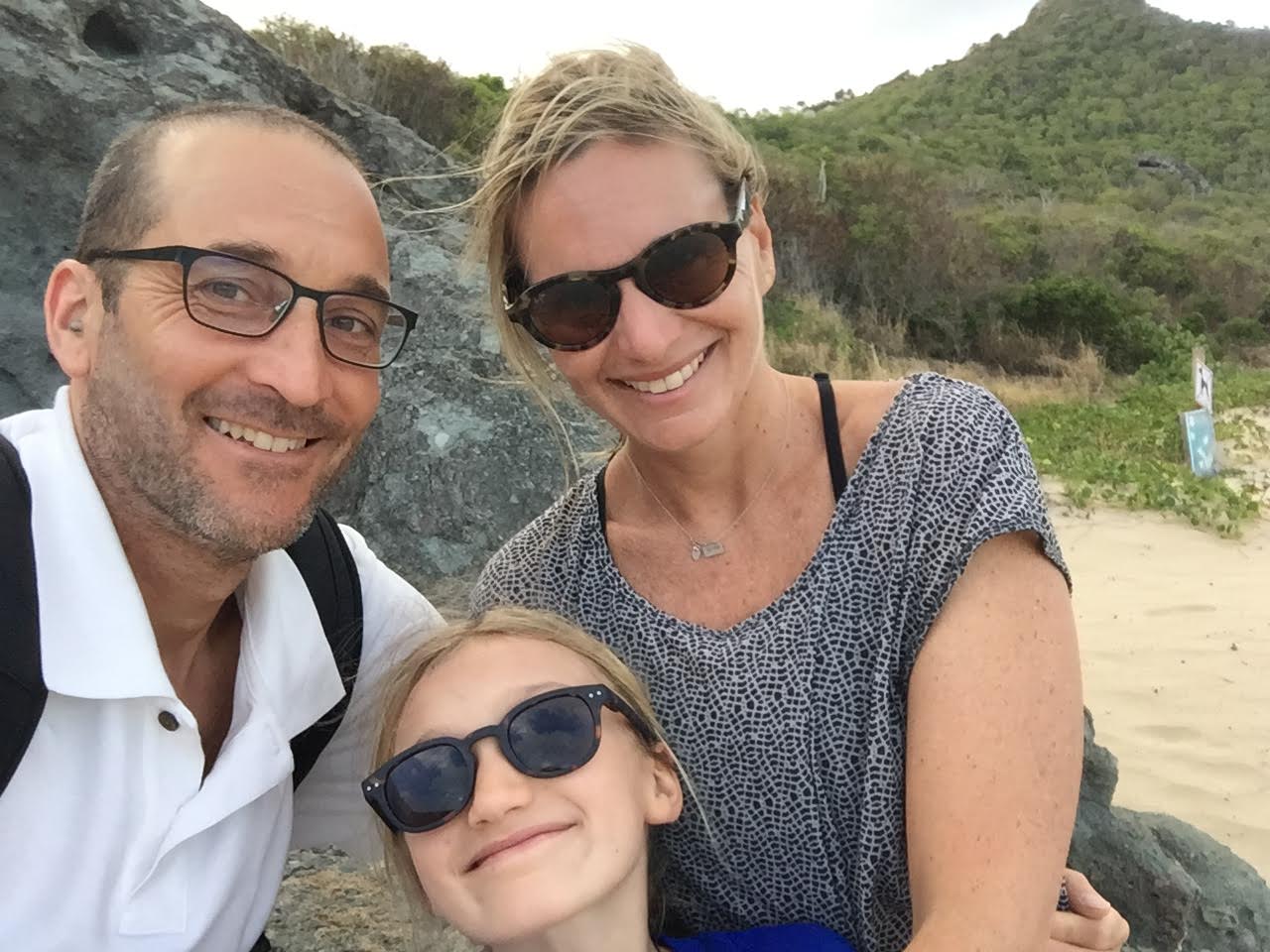 What makes a house too big? And is it really anyone's business other than the owner? We talk with Thomas Bena and Mollie Doyle, stars and creators of the new documentary One Big Home, based in Martha's Vineyard MA. Like many wealthy coastal communities, 10,000 sf and 20,000 sf and even larger McMansions started appearing during the 1990's. One Big Home is about Thomas Bena's work to curb the disruption of life on the island by giant houses. But the film is more than the story of a cause. Along the way, he found a girlfriend, Mollie Doyle, they married, moved, had a beautiful daughter named Emma - all events that influenced or changed his progress and perspective on the film and his life.
---
#34/Fire Island: Chris Rawlins + Harry Bates

Fire Island, just 50 miles from New York City, was one of the few gathering places in the 1950's where gay people could feel safe in a world that certainly did not offer such a welcome. It was also a haven for the creative class from New York and LA who built houses by Andrew Geller, Harry Bates, and the unbelievably attractive Horace Gifford.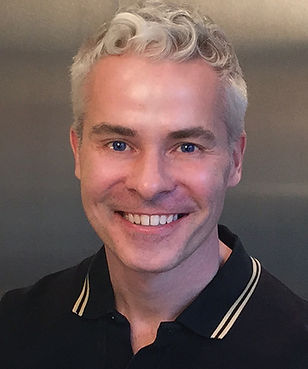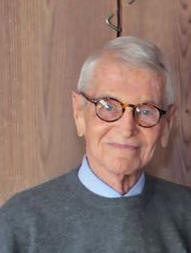 Our guest is Chris Rawlins, architect and author of critically-acclaimed Fire Island Modernist: Horace Gifford and the Architecture of Seduction. Chris is an architect who lives in New York City and Fire Island and is founder of Pines Modern, a non-profit preservation initiative documenting the island's architecture. We also talk with the last living mid-century architect of Fire Island, Harry Bates, whose masterful Modernist coastal residences adorn both Fire Island and the Hamptons.
---
#33/Urban Planning: Allison Arieff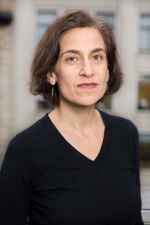 Ever wondered how the famed children's book Knuffle Bunny intersects with thoughtful urban planning? Probably not. However, today's guest is well-versed in both! Allison Arieff is editorial director of SPUR, a San Francisco-based thinktank promoting urban planning in the Bay area. Allison writes about architecture, design, and cities for the New York Times, California Sunday, Wired, MIT Technology Review, and CityLab. She is a former editor-at-large for GOOD and Sunset magazines and was a founding editor at DWELL. Allison is the author of Prefab, Trailer Travel: A Visual History of Mobile America, and Airstream: The History of the Land Yacht. She's been on NPR, KQED Forum, the Diane Rehm Show, the Sundance Channel, HGTV, CNN Money, and 99% Invisible.
---
#32/ModMonuments: Joshua David + Matthew Silva
One of the problems with preserving futuristic-looking Modernist buildings is that they just don't look that old. They aren't universally loved, in fact some of them weren't that popular when they were built. The World Monuments Fund (WMF) is a private nonprofit organization to decelerate the destruction of important artistic treasures throughout the world. You might have heard of the Leaning Tower of Pisa? They helped fix it. Well, they helped stop the extra leaning.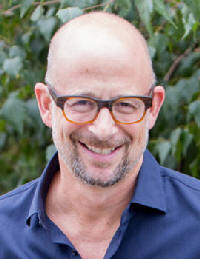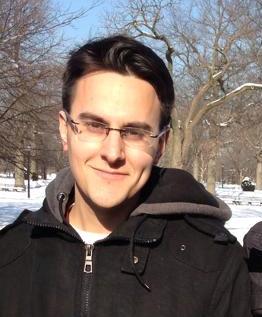 Host George Smart talked with Joshua David, President and CEO of the WMF, about the fund's latest focus on Modernist buildings around the world.
Filmmaker and high school teacher Matthew Silva produced the acclaimed documentary "Modern Ruin" about one highly endangered Modernist site, the New York State Pavilion in Queens New York, or if you're under 40, the Men In Black headquarters. As a kid. Matthew would ride past the ruined, hulking New York State Pavilion, built for the 1964 World's Fair, and wonder what it was. Years later while studying architecture, he could not believe such a visible building by Philip Johnson could be left to ruin. His film charted the up and down history of the complex and has led to new public funding for its preservation.
---
#31/London: Alison Brooks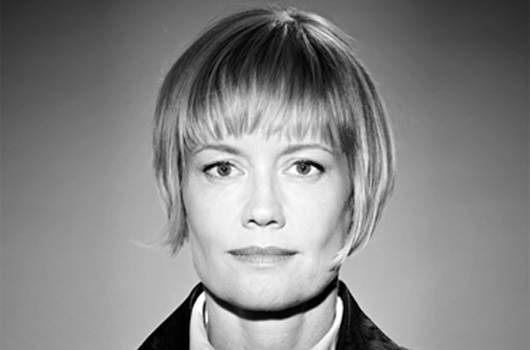 Host George Smart reports from the USModernist trip to London in May 2017. He visited architect Alison Brooks who won the triple crown of the UK's most prestigious awards for architecture: the RIBA Stirling Prize, the Manser Medal and the Stephen Lawrence Prize. Discover one of the coolest little hotels on a tiny island that Brooks designed. And, for the first time, you'll hear the guys all sing!
---
#30/Modernism Week 2017: Harry Seidler, with Penelope Seidler, Polly Seidler, and Daryl Dellora
Host George Smart reports from Modernism Week in Palm Springs, the center for all things Mid-Century Modernist! He spoke poolside from the Hotel Skylark with keynote speakers from the week.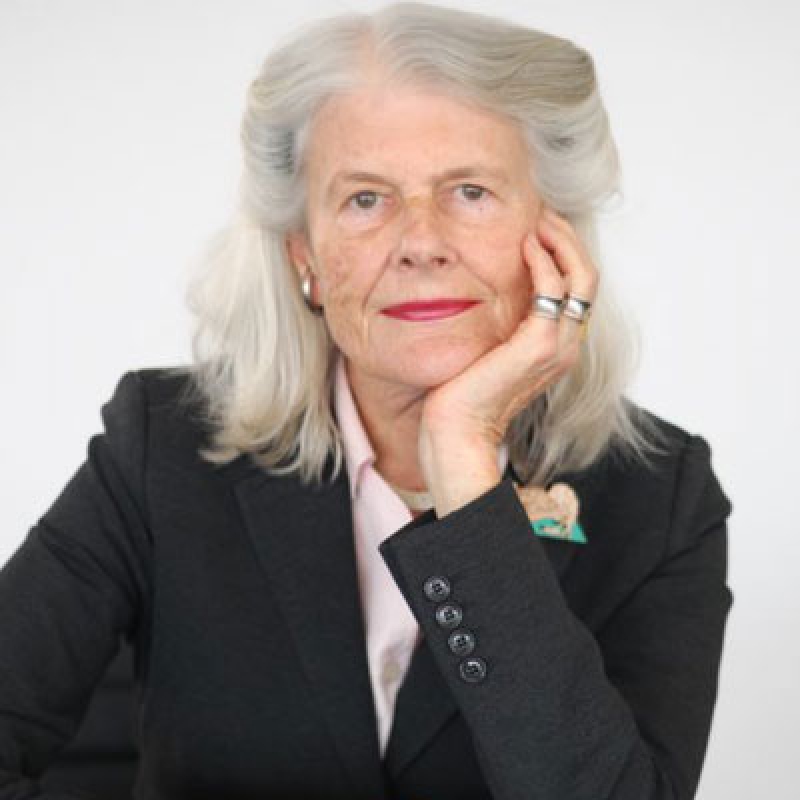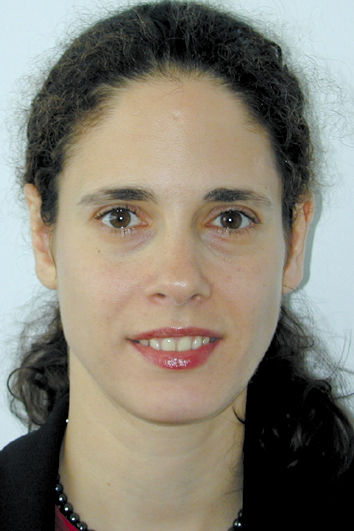 George talks with Penelope Seidler, her daughter Polly Seidler and documentary producer Daryl Dellora who created a compelling documentary about Australian architect Harry Seidler, Polly's dad and Penelope's husband. Harry Seidler was an Australian architect considered to be one of the country's leading Modernists. He designed more than 180 buildings and won many architectural awards throughout his 58-year career. Daryl Dellora is also the producer behind The Edge of the Possible, the story of Jorn Utzon and the Sydney Opera House.
---
#29/Eric Lloyd Wright
June 2017 was the 150th anniversary of the birth of Frank Lloyd Wright, the most famous architect in the world, still showing off 58 years after his death. Few architects have come close to Wright's arrogance, his brilliance, and his incredible output plus buildings that never got built.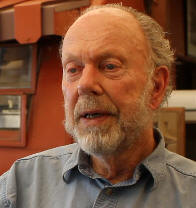 George Smart and guest co-host Rebekah Laney from NCModernist talk with Eric Lloyd Wright, grandson of Frank, and son of Frank Lloyd Wright, Jr., aka Lloyd Wright. Although he aspired for another career, Eric eventually returned to his roots in architecture and created a practice that spanned seven decades, involved in the design of buildings you know and love, such as the Guggenheim Museum in New York and Monona Terrace in Madison, Wisconsin; and his own house – still under construction after 30 years in Malibu.
---
#28/Modernism Week 2017: Todd Zeiger / Jennifer Sandy / Marsh Davis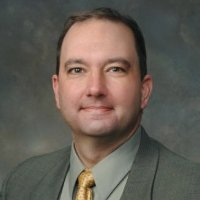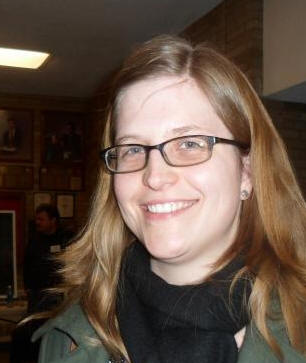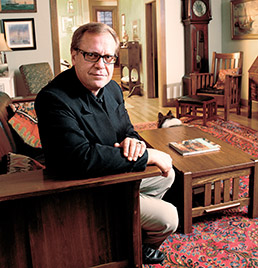 Host George Smart reports from Modernism Week in Palm Springs, the Mecca for all things Mid-Century Modernist! He spoke poolside from the Hotel Skylark with keynote speakers from the week.
Todd Zeiger is the Northern Regional Director for Indiana Landmarks Director, a nonprofit saving significant and meaningful places. He's been particularly working saving and restoring Fred Keck's House of Tomorrow, a home that was ahead of it's time 80 years ago and in many ways still is. It will be open to the public this October. Jennifer Sandy is a Senior Field Officer for the National Trust for Historic Preservation, currently living in Chicago. She manages a diverse portfolio of National Treasure campaigns, working to save historic places by providing on-the-ground support to individuals, communities, and organizations engaged in protecting America's heritage. Marsh Davis is the President of Indiana Landmarks. He is an ardent preservationist and has successfully saved several wonderful buildings. Davis co-wrote 99 Historic Homes of Indiana: A Look Inside. He is a founder of the National Barn Alliance and originated the long-standing Barn Again in Indiana program.
---
#27/McMansion Hell with Kate Wagner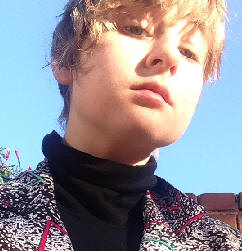 Kate Wagner's riotously popular blog McMansionhell.com tears into the impractically large, ridiculously constructed, and often hilariously furnished monuments to wealth misspent. As a writer for Curbed and other design publications, she has appeared on 99% Invisible and has her own TEDx talk. Like us, she's a fan of Modernist evil lairs, writing on buildings used in film to depict the evil corporation archetype in Robocop, Blade Runner, and The Matrix. She's got a huge following and a new book in the works!
---
#26/Modernism Week 2017: Annalisa Capurro + Brooke Hodge; Mark Davis + Aluminaire

Host George Smart reports from Modernism Week in Palm Springs, the Mecca for all things Mid-Century Modernist! He spoke poolside from the Hotel Skylark with keynote speakers from the week.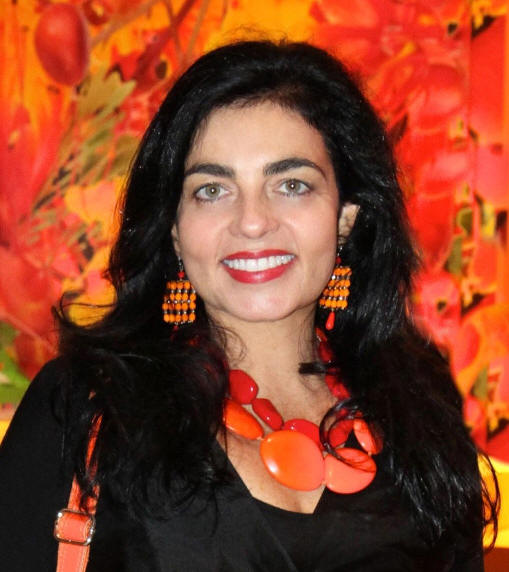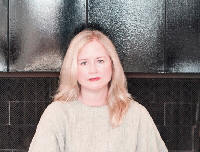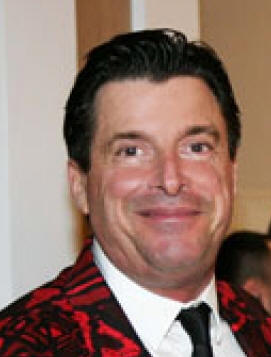 Annalisa Capurro, aka Ms. Modernism, is a interior designer, design educator, architectural historian, speaker, writer, preservationist, MCM photographer, and mid-century design afficionado who lives in the 1956 Russell Jack House in Sydney, Australia. She is an educator at Design Centre Enmore and the University of New South Wales. At Modernism Week 2017, she starred in SEXY & CULTURE, six presentations on surprising topics related to sexual mores in the MCM world. She love-love-loves the color orange.

Brooke Hodge is an architectural historian, journalist, and former blogger for the New York Times Style Magazine. She's currently the Director of Architecture and Design at the Palm Springs Art Museum, overseeing their huge architectural assets including the Architecture and Design Center and the 1964 Albert Frey house. She's worked for some of the greatest names in design museums: the Cooper Hewitt Museum, the Hammer Museum, and the Museum of Contemporary Art in Los Angeles. She's also into Japan, California, juggling, modeling hats, and writing Mad Libs.

Besides serving as Treasurer for Palm Springs Modernism Week, which is a huge job, Mark Davis is Chair of the Aluminaire Foundation, dedicated to preserving, moving, and rebuilding Albert Frey's and Lawrence Kocher's iconic Aluminaire House from New York to Palm Springs. Spoiler: they moved it.
---
#25/HouseTrackers: Jan-Richard Kikkert + Paul Moore
A lot of Modernist houses you love from the 1950's and 1960's are going the way of unfortunate "renovations" or worse yet the bulldozer, largely because few people are aware of their architectural significance. Although most houses by famous architects are on project lists, it's difficult to find where they are actually located. We talk with two expert house trackers who have between them documented thousands of houses and flown tens of thousands of miles to visit them.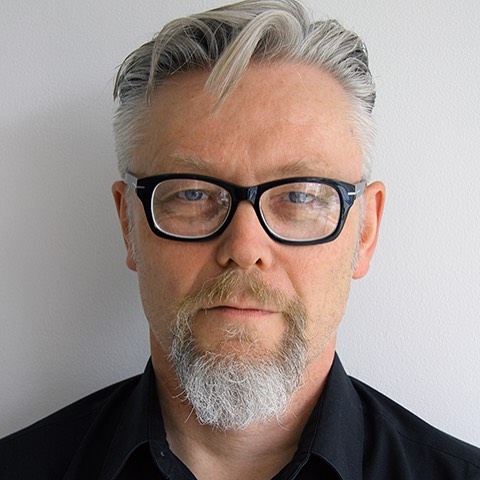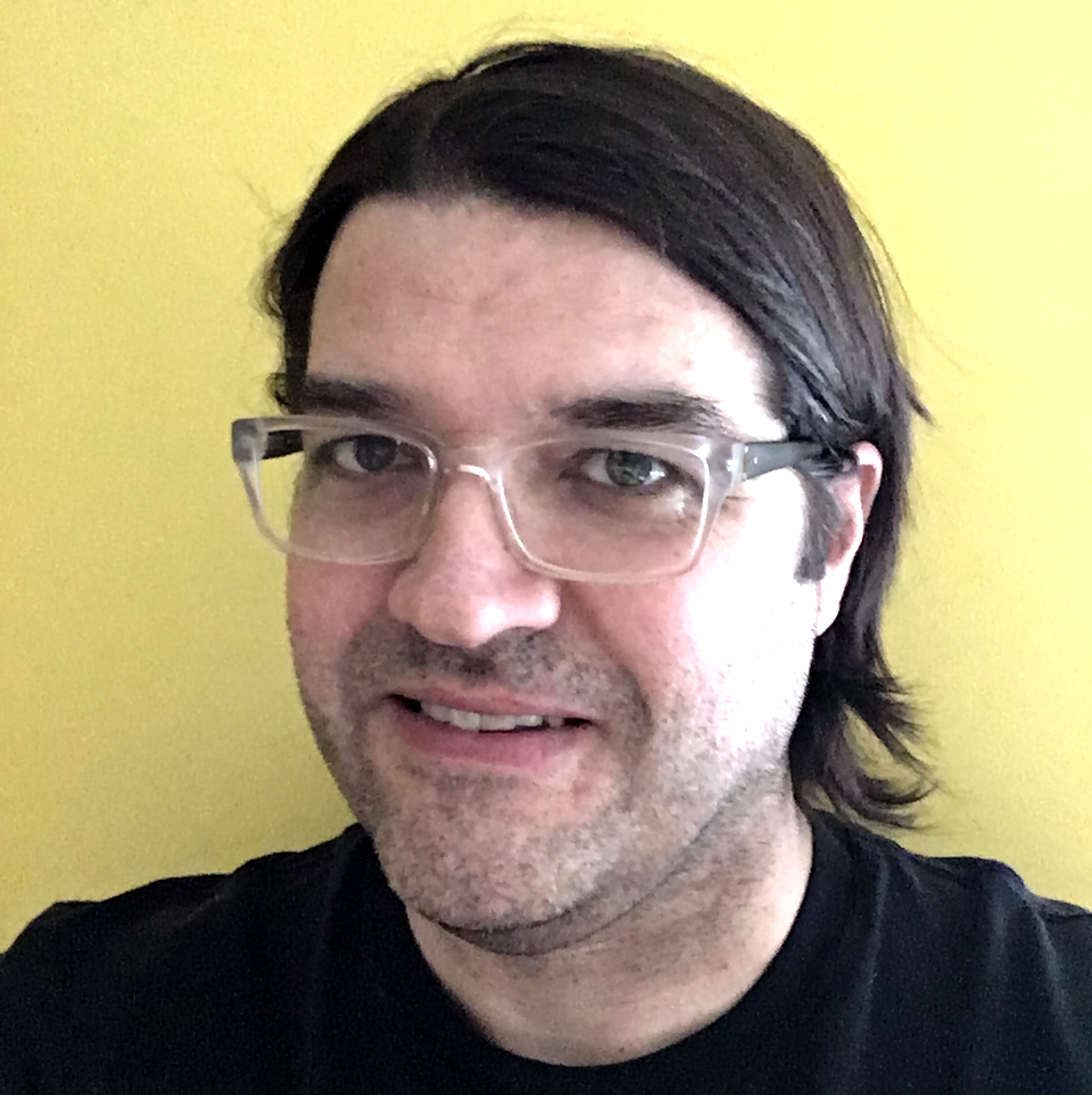 Jan-Richard Kikkert
is a Dutch architect based in Amsterdam and is head of the Architectural Department of the Amsterdam Academy of Architecture. He has visited every project designed by John Lautner, over 300 from Los Angeles to Aspen and from Anchorage to Acapulco. He is Head of Architecture Department at the Amsterdam University of the Arts and a member of the Board of Advisors of the John Lautner Foundation. He was in the documentary Infinite Space: The Architecture of John Lautner.
Paul Moore
is a former architect turned IT professional. He graduated with a BS in Architecture from the University of Michigan in 1986 and moved to Los Angeles to study at SCI-ARC. He started working on the digital version of Sweet's Catalogs for several years and in 2007, began using online mapping tools to locate public art and architecture posting to VirtualGlobeTrotting.com. He has searched for and found nearly 11,000 houses!
---
#24/Modernism Week 2017: Bill Earls + Devon Chivvis + Bert Simonis

Host George Smart reports from Modernism Week in Palm Springs, the Mecca for all things Mid-Century Modernist! He spoke poolside from the Hotel Skylark with keynote speakers from the week.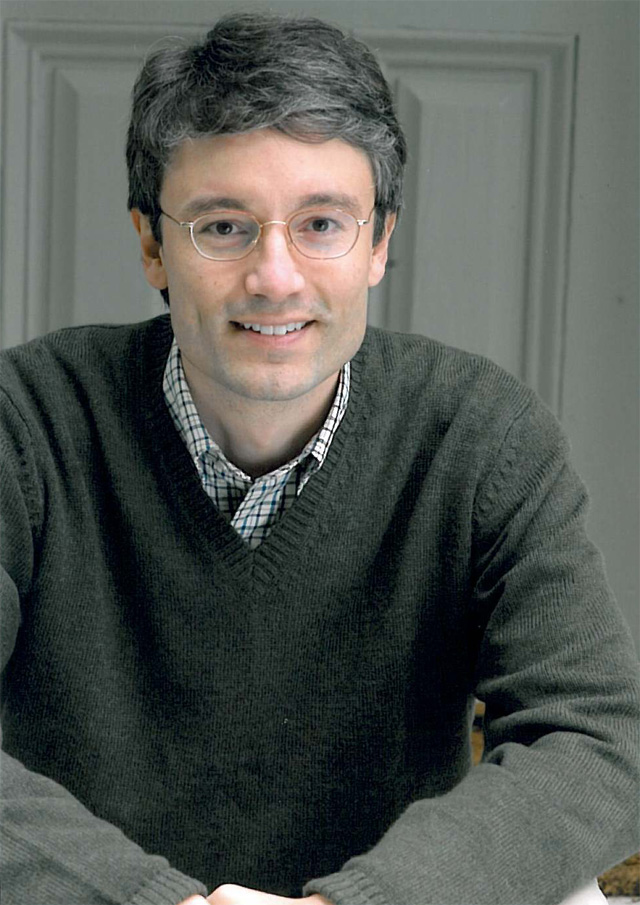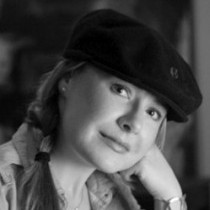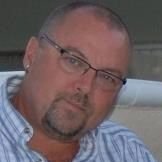 Bill Earls is the author of The Harvard Five in New Canaan CT, Modernist houses by Breuer, Gores, Johansen, Johnson, and Noyes. The book covers 35 landmark houses, 1947-1966, that are still astonishing today.

Devon Chivvis is a writer, director, and producer of narrative and documentary television and film with a passion for visual storytelling. Since 2003, she has produced, written, and directed documentary and narrative television and film for a variety of clients such as Nat Geo Channel and Travel Channel. She's working on a documentary on the Harvard Five architects.

Bert Simonis is the producer of Quiet Elegance, a documentary on Palm Springs architect Hugh Kaptur. Originally from Amsterdam, Simonis' other documentaries include The Last First Comic, an award-winning film chronicling the start of stand-up comedy in the burlesque industry; Mid-Century Moderns: The Homes That Define Palm Springs; 88 Days in the Mother Lode: Mark Twain Finds His Voice; and The Neon Struggle.
---
#23/Reviving Modern: Michael Miner + Liz Wayktus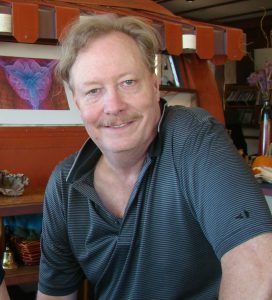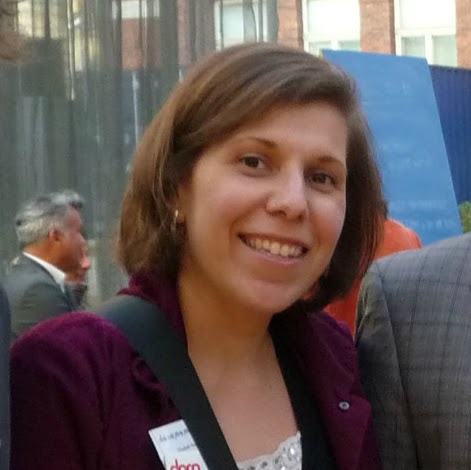 Michael Miner is a documentary filmmaker who since 2002 has devoted his career entirely to the work of Frank Lloyd Wright, chronicling the master architect's buildings in a series of films. Miner's first Wright film, Sacred Spaces, was completed in 2005 followed by A Child of the Sun, the story of the West Campus of Florida Southern College in Lakeland and Romanza, which was released in 2011. Miner's fourth film is called Masterpieces. But here what's really interesting - he's on a mission to actually build some of Wright's unbuilt buildings starting in Banff, Canada.

Liz Waytkus is the Executive Director of Docomomo US, the leading preservation organization dedicated to the preservation of modern architecture, landscapes, and design. She has worked to increase the awareness of and appreciation for significant modern sites and developed annual Docomomo US National Symposium and the Modernism in America Awards. Her organization's most recent success was preserving the Ambassador Grill near the United Nations in NYC.
---
#22/Modernism Week 2017: Alan Hess + Janice Lyle
Host George Smart reports from February's Modernism Week in Palm Springs, the Mecca for all things Mid-Century Modernist! He spoke poolside from the Hotel Skylark with keynote speakers from the week.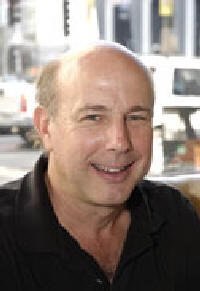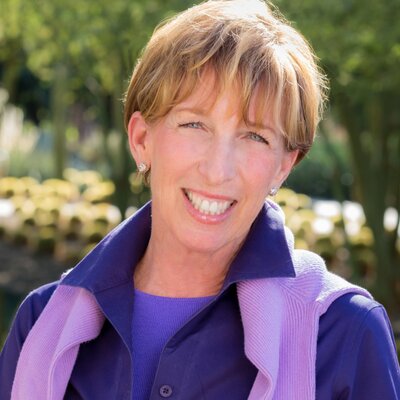 Alan Hess is a journalist, historian, architect, and author with 19 books specifically addressing mid-century modernism. He's the Samuel L. Jackson of architecture movies, having appeared in more than any other historian.
Janice Lyle is the Director of Operations for Sunnylands Center and Gardens, known as the "Western White House" or "Camp David West" as a secure facility established by Walter and Leonore Annenberg for internationally significant meetings - like world-leaders level of significant! She is the author of "Sunnylands: America's Midcentury Masterpiece" and is the former Director of the Palm Springs Art Museum.
---
#21/Evil Lairs: Adele Cygelman + Christine Madrid French
If you've seen a thriller like North By Northwest or Diamonds are Forever (or many others since) you may have noticed that the bad guy has impeccable taste. The classic villain has custom-tailored suits (or dresses, let's not be sexist), a high-end car you can't even buy used at Carmax, a British or vaguely Russian accent, and a gorgeous Modernist house, preferably with a killer view as certainly there will be some killing going on.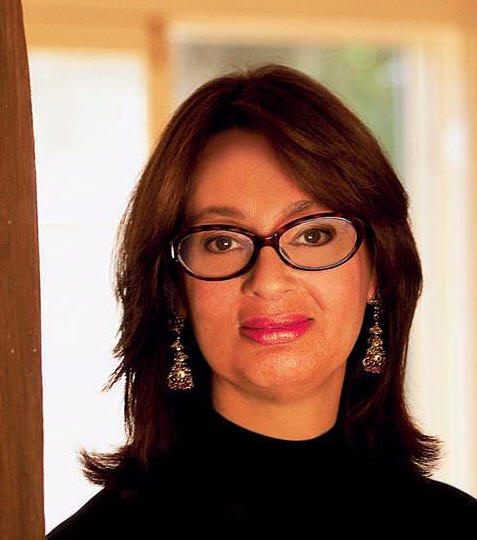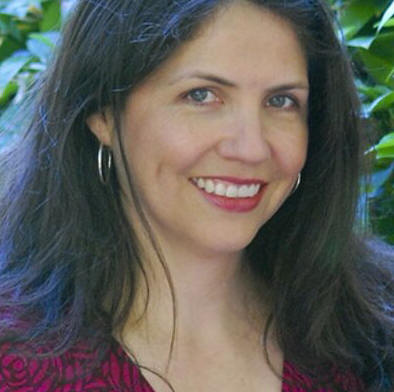 Adele Cygelman is the author of "Palm Springs Modern" which was the first book to focus on desert modern architecture and its talented architects. The book has been a best-seller since 1999 and was re-issued in 2015 to rediscover the timeless, cool appeal of the mid-century modern. Christine Madrid French is a nationally known advocate for the study and preservation of American architecture. After working as a historian for the National Park Service, she directed the Modernism Program for the National Trust for Historic Preservation. Her new book,"Critical Insights Series: Alfred Hitchcock" will be out soon.
---
#20.8/We're Back!
A preview of coming shows with Frank, Tom, and George.
---
#20.7/Modernism Week 2016/Annalisa Capurro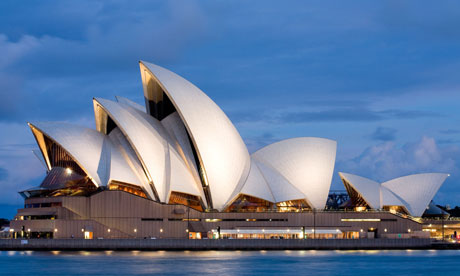 In 1957, architect Jorn Utzon unexpectedly won the commission for the iconic Sydney Opera House. His submission was one of 233 designs from 32 countries, many of them from the most famous architects in the world. Juror Eero Saarinen described the design as genius and could not endorse any other choice. Yet the project was rife with politics, cost overruns, incompetent cost estimators in the Australian government, and decades of wrangling. Utzon was eventually fired through no fault of his own. The Opera House was finally completed and opened in 1973. Utzon was rehired in 1999 to develop a master plan and bring closure to a long-running drama.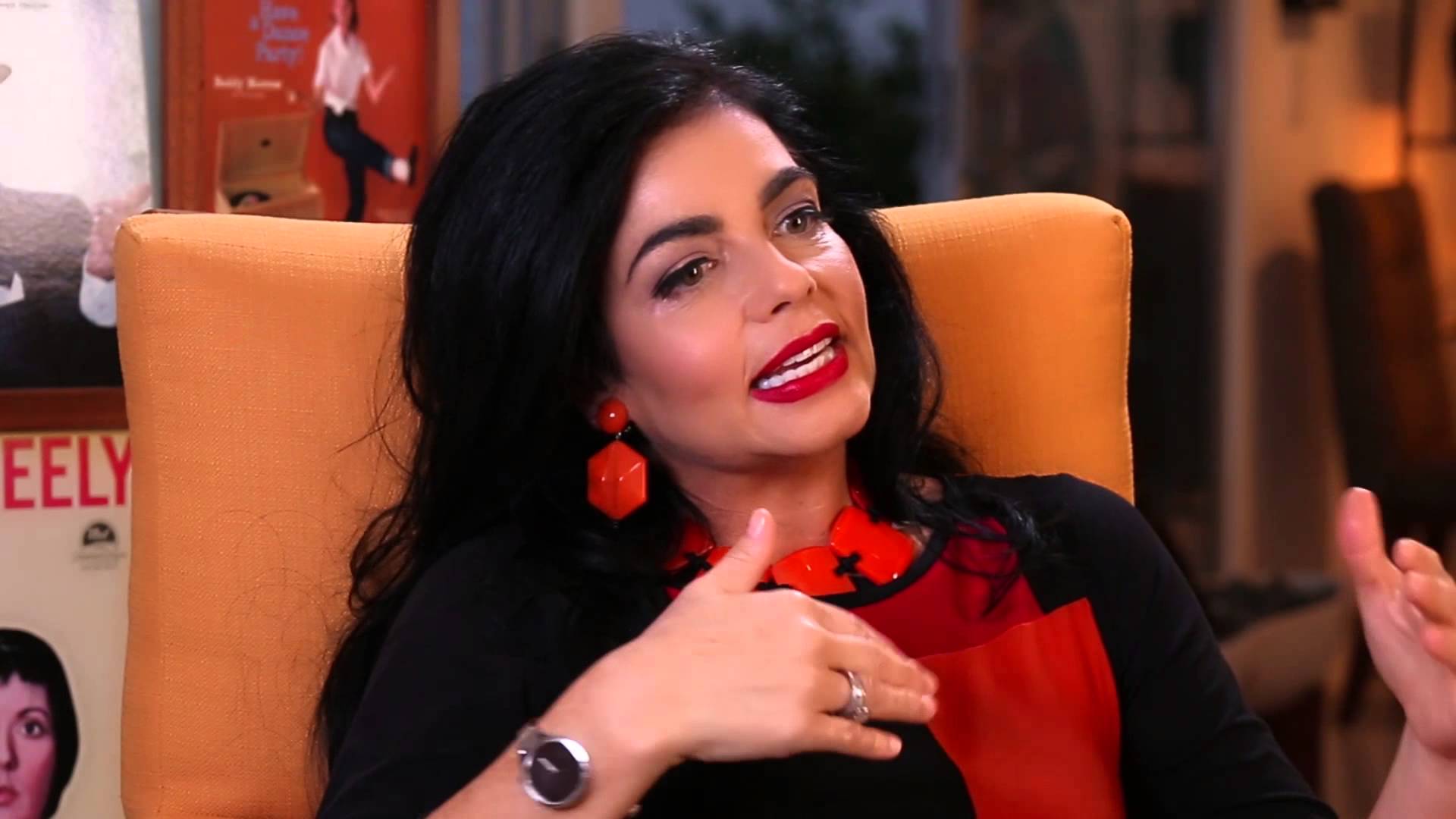 Annalisa Capurro is an interior designer, writer and speaker working in the sectors of commercial, residential, hospitality, conservation/heritage and textile design, both in Australia and overseas. She is a design educator at Sydney Institute's Design Centre Enmore in Sydney, Australia. She regularly presents public lectures including the Sydney Design Festival, Sydney Architecture Festival, Sydney Writers Festival and Modernism Week in Palm Springs. She also owns the iconic 1957 Sulman Award-winning Jack House in Sydney designed by architect Russell Jack, founding partner of the prestigious Australian architectural firm Allen Jack + Cottier. George Smart spoke with Annalisa during Palm Springs Modernism Week.
---
#20.6/Sarasota Mod 2015 with Sean Khorsandi of the Paul Rudolph Foundation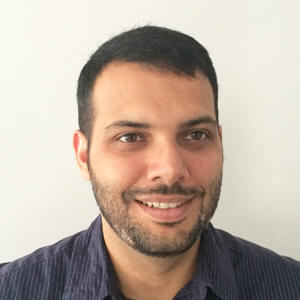 Every year, Sarasota Mod in Sarasota FL throws a great conference on mid-century modern and this year was focused on Paul Rudolph, an architect who made his name in exciting coastal architecture before moving on to become Dean of Architecture at Yale. Rudolph's work is recognized around the world for bold, progressive masses. People are polarized around his work. Modernists praise his visionary designs of concrete and steel, others see them as cold and impractical. Sean Khorsandi is on the Board of the Paul Rudolph Foundation.
---
#20.5/Sarasota Mod 2015 with Stephanie Grosskruetz of Visit Sarasota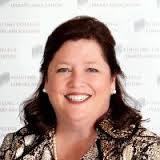 Host George Smart travelled to the 2015 Sarasota Mod Conference and spoke with the keynote speakers, authors, and special guests. Stephanie Grosskreutz works with Visit Sarasota, the folks who want you to travel down there and stay, dine, tour, and take in the scenery. We talk about how Modernist architecture has impacted Sarasota and has become one of the big draws for people to visit.
---
#20.4/Sarasota Mod 2015 with Carl Abbott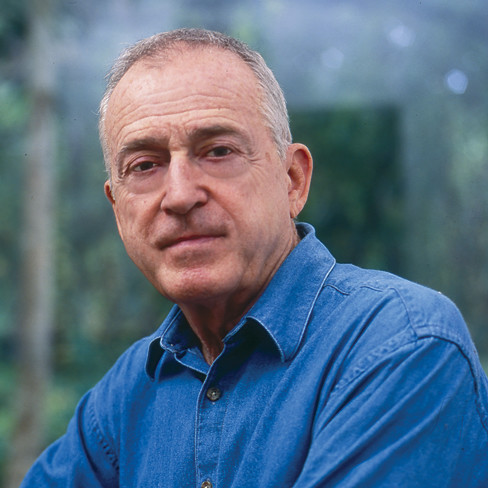 Host George Smart travelled to the 2015 Sarasota Mod Conference and spoke with the keynote speakers, authors, and special guests. Carl Abbott is one of the most important architects of the Sarasota style of Modernist design. He studied at the University of Florida under Buckminster Fuller then received his Master's from Yale with studies under Paul Rudolph and Louis Kahn. He has worked in Hawaii, in New York with I.M. Pei, and in London with classmates Lord Richard Rogers and Lord Norman Foster.
---
#20.3/Sarasota Mod 2015 with Christopher Wilson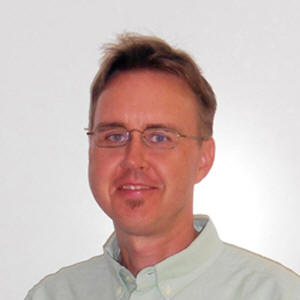 Host George Smart travelled to the 2015 Sarasota Mod Conference and spoke with the keynote speakers, authors, and special guests. Christopher Wilson teaches architecture and design history at Ringling College of Art and Design. He has been a board member of the Sarasota Architectural Foundation since 2012.
---
#20.2/Sarasota Mod 2015 with Larry Scarpa FAIA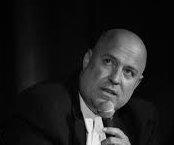 Host George Smart travelled to the 2015 Sarasota Mod Conference and spoke with the keynote speakers, authors, and special guests. Larry Scarpa is a principal in Pugh+Scarpa, award-winning architects. He worked for Rudolph and shares Rudolph's influence during a talk during the Sarasota Mod conference.
---
#20.1/Sarasota Mod 2015 with Ernst Wagner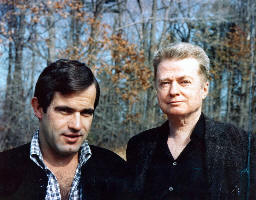 Host George Smart travelled to the 2015 Sarasota Mod Conference and spoke with the keynote speakers, authors, and special guests. Ernst Wagner was Paul Rudolph's partner in life and in business and has been working since his death to create a legacy Rudolph organization.
---
#19/Best Clips of 2015
Here's our demo reel. Happy New Year! George, Frank, and Tom
---
#18.5/Archivist Todd Kosmerick + Harrelson Hall

Todd Kosmerick is University Archivist for NC State University's Archives. He and his staff collect, preserve, and make accessible vast physical and online resources that document the growth and development of the university and its continued service to the people of North Carolina.
Designed by Terry Waugh, Harrelson Hall was the first round classroom structure ever built on a university campus. With a huge 206 foot diameter and a long winding ramp to the top floor, staff and faculty offices were located on the rim, while lecture rooms are along the inner part of the building. While folks generally admired the design concept, the building was generally hated as an academic building. The weird-shaped, windowless classrooms, the wacky and rarely working HVAC, the too-easy temptation of skateboarders, bicyclists, and remote controlled cars careening down the pedestrian ramp four floors, and for a while the complete lack of an elevator - all contributed. After a long period of service, abandonment, and use as temporary offices as newer buildings were built, it has been destroyed.
---
#18/Harwell Hamilton Harris: Frank Harmon + Lisa Germany Ziegler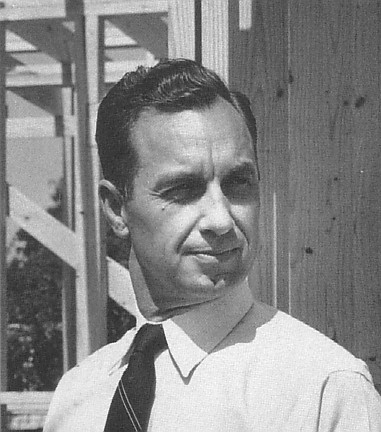 Architect Harwell Hamilton Harris never reached the celebrity status of peers such as Richard Neutra and Frank Lloyd Wright, yet his quieter career work stands as some of the most brilliant of the 20th century. Practicing primarily in California, Texas, and North Carolina, his achievements in residential, commercial, and academic settings earned national admiration and awards including the Richard Neutra Medal and an honorary doctorate from North Carolina State University.
Architect Frank Harmon was Harwell's student, close friend, and executor of his estate. Harmon was educated in North Carolina State University's School of Design and at the Architectural Association in London. Harmon has received over 40 design awards, including the 2013 F. Carter Williams Gold Medal. Harmon announced his retirement in November 2015. Architect Jeffrey Lee writes: "Across the architectural profession, Frank Harmon is the face of North Carolina architecture."
Author Lisa Germany Ziegler has written on architecture since the early 1980's, contributing to publications such as Architectural Record, Harvard Design Magazine, and Progressive Architecture. Her beautiful and detailed 1991 book on Harris traced the development of his life, career, and honored place in American modernism. Her most recent book is Houses of the Sundown Sea: The Architectural Vision of Harry Gesner.
---
#17.5/Jewel in the Wisconsin Woods by William Wesley Peters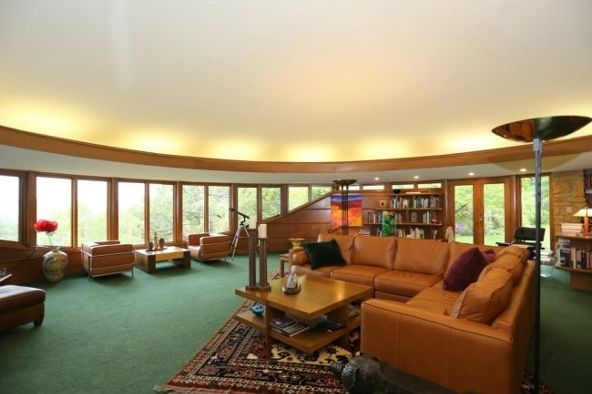 In the deep woods of Wisconsin, about an hour outside of Madison, sits one incredible house. If you didn't know otherwise, you'd be sure it was a Frank Lloyd Wright design. And you'd be close. It was designed by his son-in-law, William Wesley Peters. The place has been immaculately maintained and restored by a loving couple who are looking to downsize. You'll hear from those owners, their realtor Aaron Weber, and the challenges of selling one of the state's architecture masterpieces at 4212 CO Road JJ, Black Earth, WI.
---
#17/UK Modern: Michael Hammond + Brian Shawcroft
Michael Hammond is co-founder and Editor in Chief of World Architecture News (WAN). He chairs the WAN AWARDS jury panel and produces the topical series of podcasts,Shop Talk, which has featured many of the world's leading architects. Prior to WAN, Michael spent 25 years in construction project management before taking up writing; he authored Performing Architecture published by Merrell in 2006. He has also contributed many other architectural features to media including the Architects' Journal, Architect, British Airways magazine Highlife, CNN, CBC, the BBC, and the London Evening Standard.

Before the Beatles, before the Rolling Stones, architect, photographer, artist, and Jaguar-driving Brian Shawcroft was Raleigh North Carolina's British invasion. He is now the state's oldest practicing architect. Born in England, he followed a masters in architecture at MIT with jobs with Page & Steele in Toronto; Tomei and Maxwell in London; Slater Uren and Pike; back to Page and Steele; then Eduardo Catalano in 1960 where he worked on the Julliard School of Music in New York City. Henry Kamphoefner brought him to North Carolina to teach at the NCSU School of Design through 1968. In 1991, he was awarded the Kamphoefner Prize for achievement in the Modern Movement in Architecture. And each year, NC State gives a Brian Shawcroft Prize for hand drawing, now a lost art. He is the author of the book 50 Houses. (We lost Brian in late 2017). Learn some of the history of Modernism in the UK! Find out what Brian really thinks about Prince Charles. World Architecture New s * Shop Talk * Brian Shawcroft * Norman Foster's Gherkin * Leadenhall * Richard Rodgers' Terminal 5 Heathrow * El Chapo's Architect * Frog and Nightgown * Seattle Tunnel/Bertha
---
#16/Snøhetta: Craig Dykers + Greg Raschke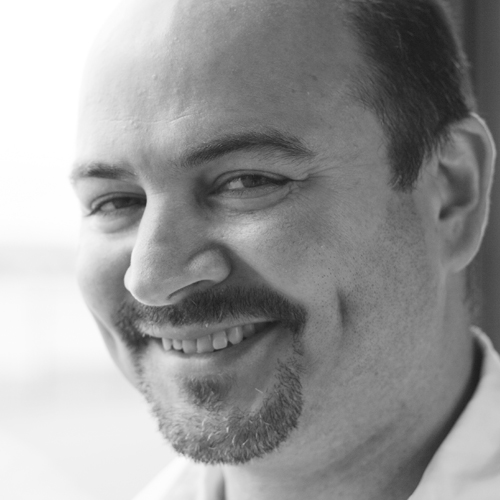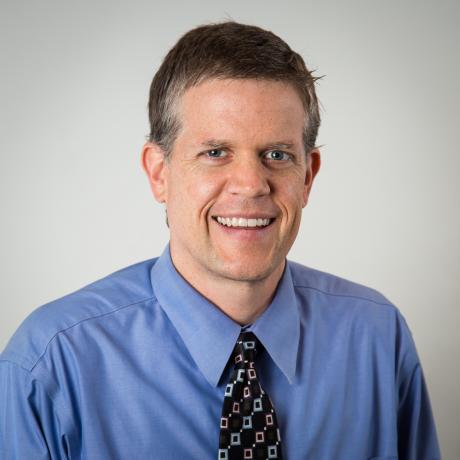 Craig Dykers, at just 28 years old, received international acclaim after winning the $350 million commission for the Library of Alexandria in Egypt. He is founder of the design firm Snøhetta, with offices in Oslo Norway and New York, architect for some of the most amazing modern buildings in the world. Snøhetta is the design architect for the James B. Hunt Jr. Library at NC State University.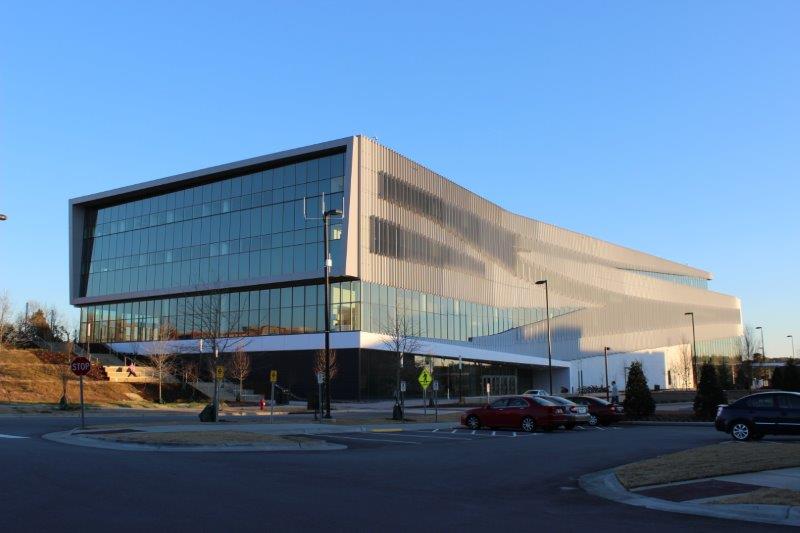 Greg Raschke is the Associate Director for Collections & Scholarly Communication at NC State University. He's been deeply involved in the design and construction of the Hunt Library. You may recall he's a great friend of the show, having binge-listened earlier this year - and survived! Learn more about the people and topics mentioned in this episode: James B. Hunt Jr. Library * Snøhetta * Bookbot * Library of Alexandria (old) * Library of Alexandria (new) * Sex in Libraries * The Scream
---
#15.5/Aidan Buehler + Georg Buehler + Architect Lucy Carol Davis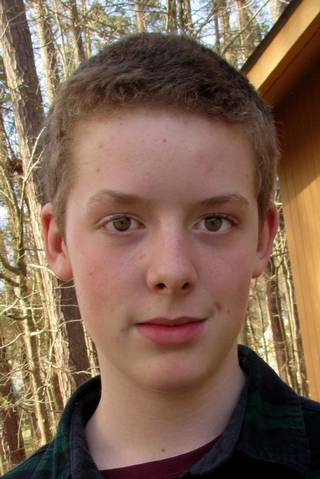 Aidan Buehler was 15 years old in 2015. "Basically, I designed a house from start to finish," he said, although it ended up being larger than planned. He laid out rooms and external design features, furnished the house, and added paint and textures. He did not include a plumbing system, electrical system, or internal wiring. "I did put in some vents and designed it so that, with some editing, it could be built legally I should hope," he said. He got some of his ideas from architecture books he read. "For the most part, however, it was me experimenting with random ideas of mine and seeing if they looked good," he said. "Although I did go into this project with ideas as to what qualities I wanted in my house, my model was constantly changing." He estimates that he spent several hundred hours on the project.
---
#15/Kahn! Nathanial Kahn + Alexandra Lange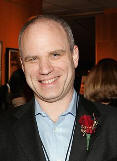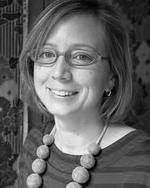 Nathanial Kahn is a director and producer. He is also the son of architect Louis Kahn, one of the most influential architects of the 20th century. In 2003, he produced the Oscar-nominated film My Architect about the life and work of his dad, interviewing people who knew Kahn including Frank Gehry, Philip Johnson, and I.M. Pei. Kahn created modern buildings with the feel and presence of ancient ruins using concrete. His brilliant projects include the Four Freedoms Park, the Phillips Exeter Library, the Salk Institute, and his most famous work, the National Assembly building in Bangladesh.
Alexandra Lange is the architecture critic for Curbed and a columnist at Dezeen. She is a rising authority and a prolific writer for print and digital publications like Architect, Domus, Dwell, Metropolis, and New York Magazine. Previously a Loeb fellow at the Harvard Graduate School of Design, she taught architecture criticism at New York University and is a leader in the new breed of digital curators, people who curate visually interesting exhibits you see on your screen and not inside a brick and mortar gallery or museum. She is the author of Writing About Architecture: Mastering the Language of Buildings and Cities. Learn more about the people and topics mentioned in this episode: My Architect * Four Freedoms Park.
---
#14/Eames: Eames Demetrios + Jerry Nowell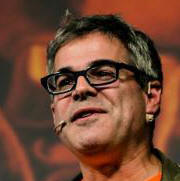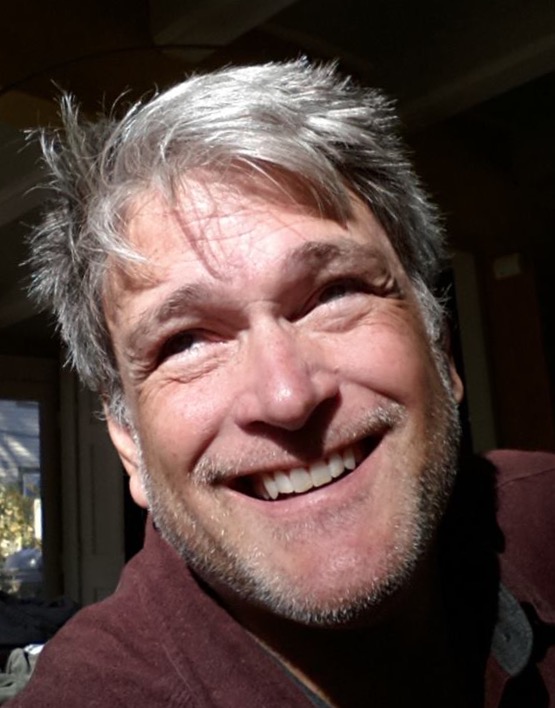 Eames Demetrios is the grandson (and namesake) of Charles and Ray Eames and leads the Eames brand which has roared back into the public eye. His mission is communicating, preserving and extending the brilliant work of designers Charles and Ray Eames who were best known by the public for their furniture and for their 125 short films, including the much-heralded-and-still-relevant Powers of Ten. Their Eames Lounge chair for Herman Miller is one of the most popular furniture designs in the world. Demetrios is also creator of Kcymaerxthaere, a global work of three-dimensional fiction exploring stories of imaginary peoples, movements, even physical laws -- and then memorializing these stories on bronze plaques. He has written several books about Charles and Ray Eames—Including An Eames Primer, Eames: Beautiful Details, and The Furniture of Charles and Ray Eames.
Jerry Nowell ran North Carolina's first all-contemporary furniture store, names, not surprisingly, Nowell's Contemporary Furniture. He was the third generation of Nowell since 1905 to bring exciting designs like the Eames chair and many other iconic furnishings to the state. In 1968, Nowell's became the first all contemporary furniture store in North Carolina. It was also among the first furniture stores to challenge the "blue laws" prohibiting sales on Sunday and likely the first to hire black salespeople. Jerry closed the store a few years ago to spend more time with his family. The 20,000 sf store is greatly missed as a regional destination for Modernist house owners. Learn more about the people and topics mentioned in this episode: Charles and Ray Eames / Powers of Ten / Kcymaerxthaere / Nowell's
---
#13/House Trek: Brad Dunning + Leon Meyers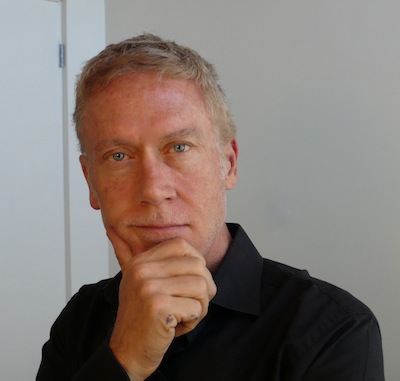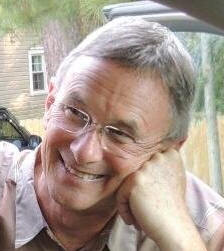 California interior designer Brad Dunning grew up in Memphis and LA. He has early, wilder roots in the LA punk rock scene as part of the ori ginal Gun Club, a seminal noisy punk/blues band. Widely praised as designer to the stars such as Tom Ford, Sofia Coppola, and Demi Moore, Brad has been featured in Architectural Digest and created a look the magazine calls Cocktail Modern. Plus, he helped restore Neutra's famous Kaufmann House by Neutra in Palm Springs, where he's been active for 20 years helping preserve MCM houses and buildings.

Durham builder Leon Meyers graduated from Duke University and after working for Chapel Hill's well-known Security Building Company, he went solo in 1982 as LE Meyers Builders, later merged with BuildSense in Durham. Since then, Leon has become one of the most sought-after contractors for Modernist houses. The Tom Cruise of Modernist builders! George's second language! Guildmaster! Leon speaks French! Learn more about the people and topics mentioned in this episode:Brad Dunning / Leon Meyers / Richard Neutra / Richard Neutra's Kaufmann House / Quincy Jones the architect / Quincy Jones the musician
---
#12/Lustrons: Tom Fetters + Virginia Faust

The world's largest erector set: the Lustron was a house you put together with a screwdriver. It was metal, yet would never rust. It was ingeniously heated and insulated. It came on a truck ready for assembly. A brilliant design produced only a few years after WWII, the Lustron now has a cult following to repair and preserve them -- or assemble ones long in storage.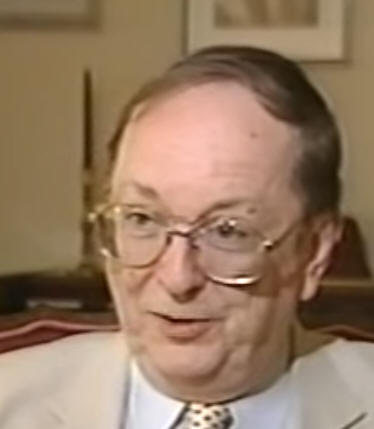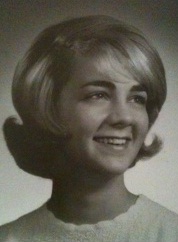 Author Tom Fetters is King of Lustrons, the go-to guy for anything about these unique houses. He also has interests in railroad history and dirigibles. His book The Lustron Home chronicles the history of the Lustron Corporation—how it started, why it failed, and what Lustron means to post-war America.
Virginia Faust is by day a realtor for Howard Perry and Walston and by night the research engine behind North Carolina Modernist Houses (NCMH), scouring the state to document Lustrons and other livable works of art. She developed a special love for Lustrons from growing up in Ohio where they were plentiful.
#11/Children of Genius: Susan Saarinen + Raymond Neutra with Marvin Malecha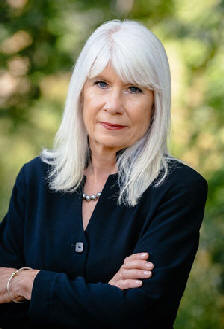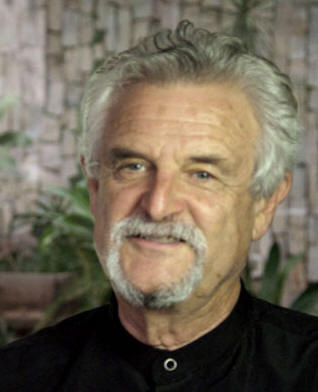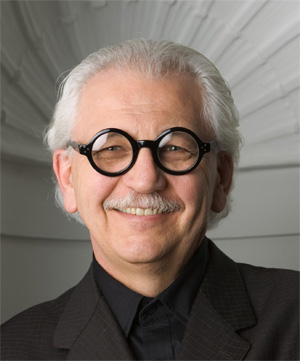 Landscape architect Susan Saarinen, daughter of architect Eero Saarinen, granddaughter of architect Eliel Saarinen (pronounced sahr-uh-nen) and Raymond Neutra, retired physician and epidemiologist in California, son of architect Richard Neutra (pronounced noy-tra).
In the 1950's when the general public really didn't pay much attention to architects, Richard Neutra and Eero Saarinen were rockstars, creating buildings like the TWA Terminal at JFK and the Kaufmann house. They were each on the cover of TIME magazine and brilliantly shaped period we now call mid-century Modernism. In the architect's families, however, art and architecture were not just buildings or occasional topics of conversation, they were a way of life. Growing up as the child of a well-known star in any profession can be thrilling – and also stressful. We'll talk with Susan and Raymond about growing up with brilliance.
Marvin Malecha was the Dean of the College of Design and Professor of Architecture at NC State University. He was President of the national AIA and Dean of the College of Environmental Design at California State Polytechnic University, where he worked closely with Neutra's wife Dione Neutra to save the famous VDL house as well as to protect Neutra's archives. Learn more about the people and topics mentioned in this episode: Richard Neutra / Eliel Saarinen / Eero Saarinen / Lillian Saarinen / Dione Neutra / Dion Neutra / Washington Dulles Airport / The St. Louis Arch / TWA's JFK Terminal / The Kaufmann House
---
#10/Eisenhower: Justin Shubow + 2015 Matsumoto Prize Winners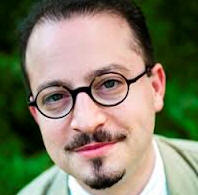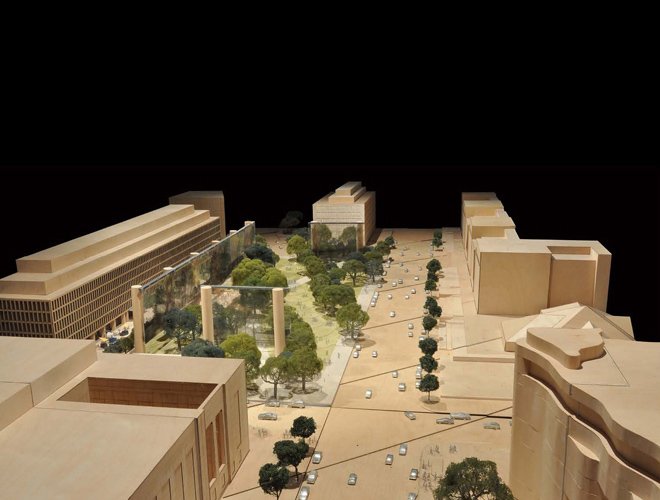 Justin Shubow is President of the National Civic Art Society, a Washington DC educational non-profit for the classical and humanistic tradition in public art and architecture. With a background in law, philosophy, comedy, and physics, his sharp wit informs and entertains through articles in Forbes and appearances before Congress and various Washington committees. Even C-SPAN.

We talk about Frank Gehry's proposed designs for the Eisenhower Memorial in Washington DC, a project estimated to cost $150M that has dragged on since 1999. Shubow has been a vocal opponent to the both the selection process as well as Gehry's proposed designs. What happens when a lawyer, philosopher and physicist go into a bar? And #1 fan Consuelo battles it out in Modernist musical chairs! Learn more about the people and topics mentioned in this episode: Maya Lin / Vietnam Veterans Memorial / MLK Memorial / Civil Rights Memorial / 911 Memorial / FDR Memorial / National Civic Arts Society.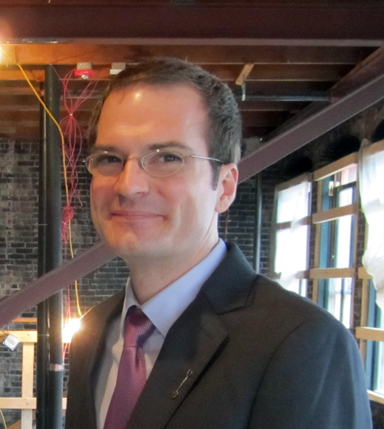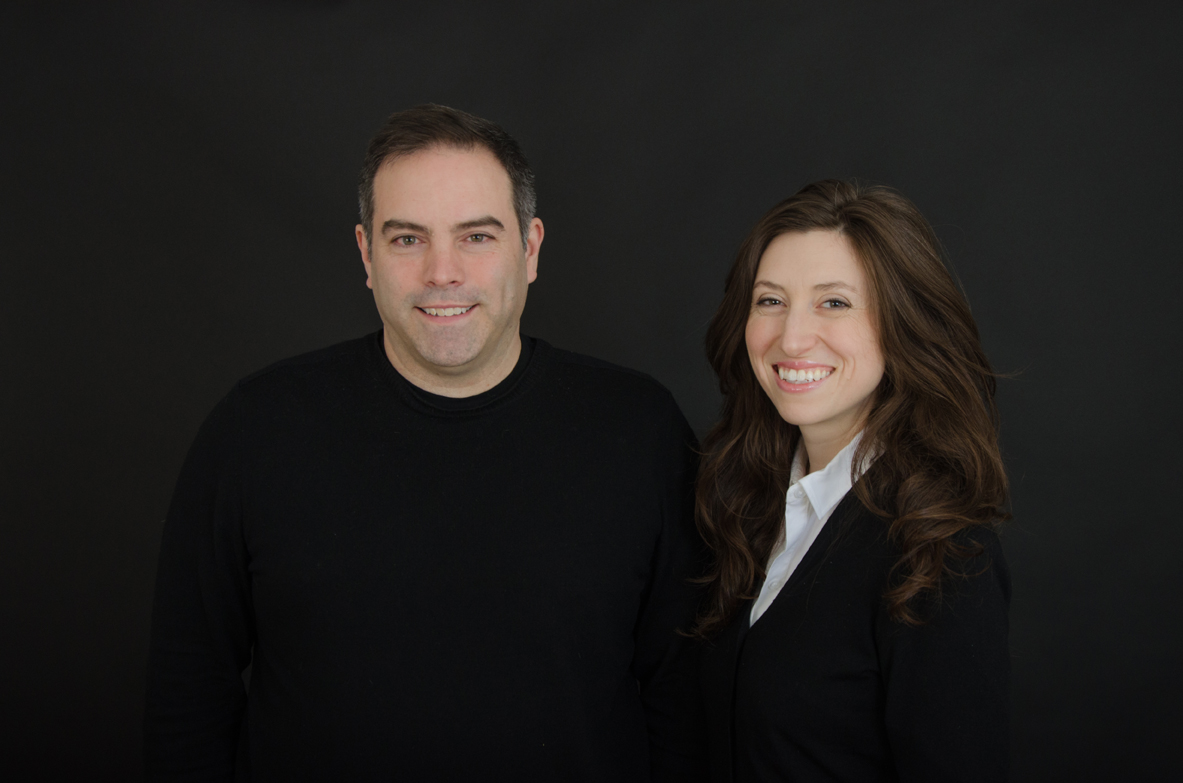 Also in the studio, Jason Hart, Vinny Petrarca, and Katherine Hogan, winners of Jury honors in the 2015 George Matsumoto Prize for excellence in recent Modernist residential architecture.
---
#9/Paul Rudolph: Gene Kaufman + Joe King

Architect Paul Rudolph was not as well-known as Frank Lloyd Wright but he designed equally fascinating and creative Modernist buildings. While inspiring a generation of architects, the public generally did not warm to his large brutalist designs, finding the intense use of concrete and steel to be ugly or oppressive. But hey, we love 'em, and today we welcome two passionate and willing-to-do-something-about-it architects who fight for Paul Rudolph's brilliant buildings from different parts of the country.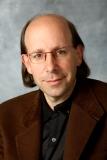 Gene Kaufman has designed over $1B worth of hotels in New York City. In 2011, his firm Gene Kaufman Architect bought the esteemed Modernist architecture firm Gwathmey Siegel; the result is Gwathmey Siegel Kaufman & Associates Architects.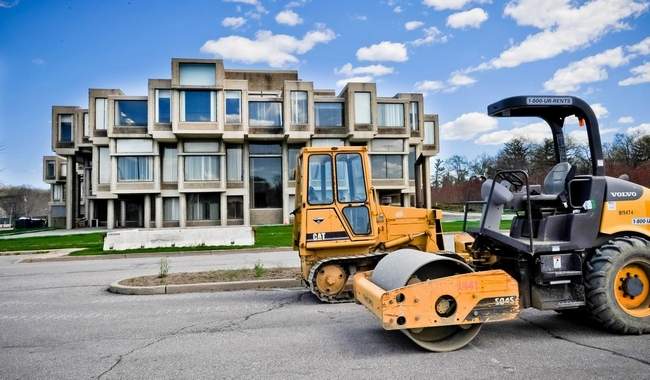 Gene joins us to talk about rescuing a building you can't check into for the night, the Goshen government complex designed by Paul Rudolph facing imminent destruction, and his admirable effort to save it.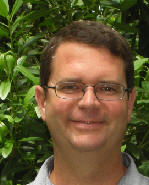 Joe King is an architect and contractor practicing in Bradenton FL. With Christopher Domin, he is co-author of the essential book Rudolph: The Florida Houses. He owned several Rudolph houses and re-created the famous Walker Guest House for a national tour.
Noah Goldstein, the Ark-itect! Why you don't want to see Joe King coming down the driveway with a crowbar! And those damned hotel air conditioners that blow the curtains! And our first fan contest! A last-minute legal appeal by the Paul Rudolph Heritage Foundation to save the building was rejected, allowing demolition to proceed. It's gone. Learn more about the people and topics mentioned in this episode: Paul Rudolph's Houses / Gene Kaufman / Rudolph: The Florida Houses / Paul Rudolph in Singapore / Yale Arts and Architecture building / Sarasota High School / Riverview High School / Rudolph Obituary / Paul Rudolph Heritage Foundation / Sarasota MOD
---
#8/Smaller: Sarah Susanka + Monique Lombardelli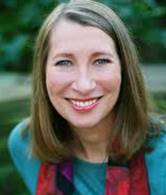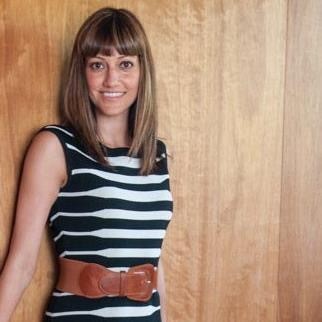 What's up with America's fascination with big houses, especially since well-designed smaller ones live so much better?
Sarah Susanka is an internationally- known architect and author of the best-selling "Not So Big" series of books which kicked off with The Not So Big House in 1997. Over the years, she has been featured on Oprah, Charlie Rose, and many publications. She lives in Raleigh, North Carolina.
Monique Lombardelli is a filmmaker, CEO, Realtor, and developer in San Francisco. She produced three documentary films, including People in Glass Houses: The Legacy of Joseph Eichler, about mid-century-mod home design.
Inspired by Eichler's 11,000 houses, she revived the iconic brand, rolling out in Nevada, California, and elsewhere around the country. Learn more about the people and topics mentioned in this episode: Sarah Susanka / Monique Lombardelli / Joseph Eichler / The Not So Big Life Workshop / Las Vegas Eichler / Where Steve Jobs Grew Up. Houses like Eichler's: Stoneson Brothers / Brown & Kaufman / Mackay Homes / Robert Rummer
---
#7/Renewal: Joe Kwon, Robby Johnston + Craig Kerins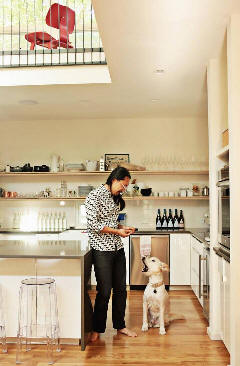 Joe Kwon is the cellist for the internationally acclaimed band The Avett Brothers. In his first gig with the band, he first sat down like a classic cellist then shortly started dancing and rocking out for the rest of the night. Joe is also an avid foodie, cook, and photographer.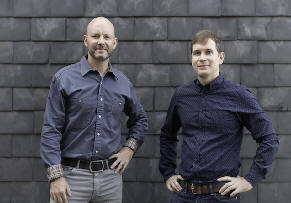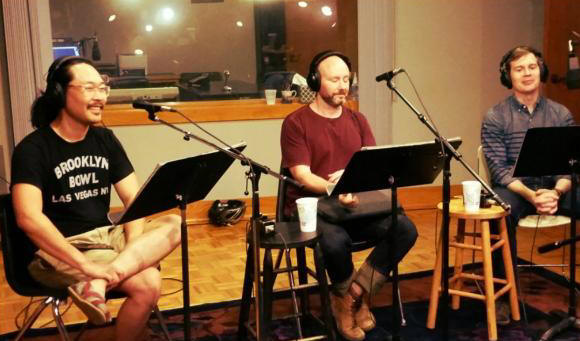 He's the new Modernist house client of Robby Johnston and Craig Kerins, principals in the design/build firm Raleigh Architecture. They are developing a stretch of downtown Raleigh into small, sustainable, walkable Modernist houses. Learn more about the people and topics mentioned in this episode: Raleigh Architecture / Robby Johnston / Craig Kerins / The Avett Brothers / Joe Kwon's Food Blog / Belgian Beer. Robby and Craig drink their way through Belgium! And what's Joe's favorite room of the house?
---
#6/Special Agents: Crosby Doe + Emilie Huin
Ever since Modernist houses hit the mainstream in the 1950's, the real estate community has largely stayed away. That continues. Unaware of their rich history, contemptuous of their design style, and overreacting to certain flaws, realtors often scare buyers off, causing in part more than a few demolitions. Two Modernist Realtors keep it real about these wonderful "livable works of art."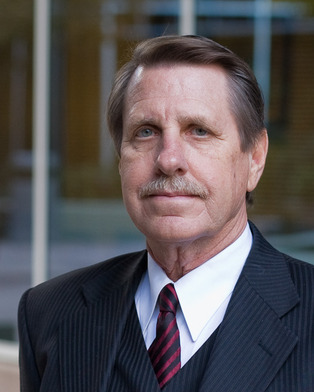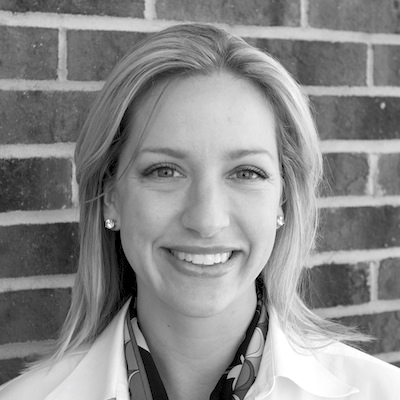 Crosby Doe is one of the leading Modernist realtors in America. Since 1983 he has sold houses by internationally prominent architects including Richard Neutra, Harwell Hamilton Harris, Rudolph Schindler, Frank Lloyd Wright, John Lautner, Charles Eames, Craig Ellwood, Pierre Koenig, and Frank Gehry.
Emilie Huin started in real estate only four years ago but has become one of the leading Modernist realtors in North Carolina. She sold (and saved) an important and endangered Modernist house in Chapel Hill by the late Arthur Cogswell. Life lessons from liposuction! Crosby Doe's first sale! Growing up with the Guild's! Discover more about the people and topics mentioned in this episode: Crosby Doe / George Birmingham / Emilie Huin / Richard Neutra / Lloyd Wright / Neutra's Oyler House / Julius Shulman / Wright's Auldbrass / Wright's Storer House
---
#5/Lawsuit: Paul Goldberger, Louis Cherry + Marsha Gordon
Imagine buying a lot, designing a house, getting all the neighborhood and city approvals, starting construction, then - boom - your neighbor sues to stop construction. Here's the background.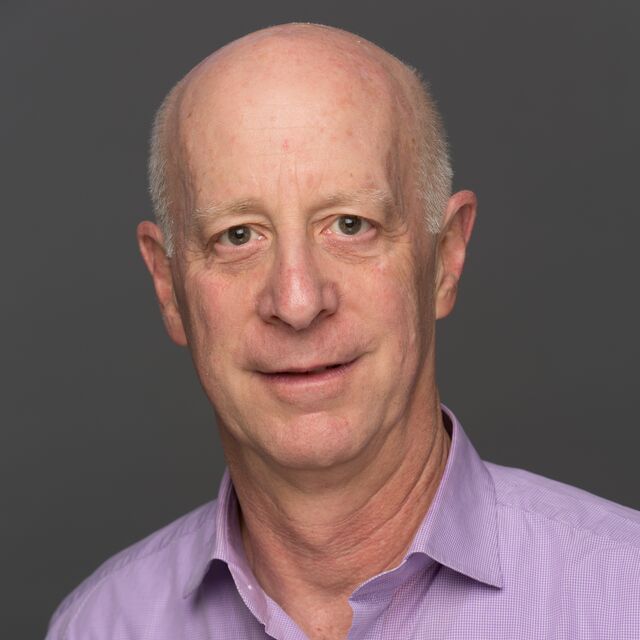 Paul Goldberger is an architecture critic and winner of the 1984 Pulitzer Prize for distinguished criticism. He is the author of several books, including Why Architecture Matters, and wrote about the Cherry Gordon house for Vanity Fair. USModernist Radio's parent organization, North Carolina Modernist Houses, provided financial support to the Cherry's cause through its Legal Defense Fund.
Louis Cherry has been an architect since 1983 and is principal of a design/build practice focusing on modern residential, commercial and institutional design. He is the husband of Marsha Gordon, associate professor of film studies at North Carolina State University. Their contested house, aka the Oakwood House, is at 516 Euclid, Raleigh. The house also has its own Twitter feed, independent of the owners. They honestly don't know who's behind the often-hilarious comments: @ModernOakwood.
---
#4/Small World: John Morris + Milton Small III
John Morris is a usability engineer by day but by night he's the Batman of downtown architecture, documenting and photographing buildings in Chicago and Raleigh. He's also a superfan of Modernist architect Milton Small Jr., student of Mies Van der Rohe. Although Small died in 1992, his firm lived on through Small's son Milton Small III of Small Kane Architects. We'll talk with John and Milton about the man they both admire. Frank relives his Modernist childhood! A water heater over the sink, oh my! Mt. Olive University! The endangered masterpiece at 3515 Glenwood Avenue, since destroyed! John tries to speak Russian! Learn more about the people and topics mentioned in this episode: Milton Small Jr. * Jim Brandt * Frank Walser * Chicago Architecture Data * Chicago Patterns * Goodnight Raleigh * Mies Van Der Rohe * Small Kane Architects * George Matsumoto * Unigard / Raleigh Orthopedic Building
---
#3/Drawing: Mike Welton + Jim Cutler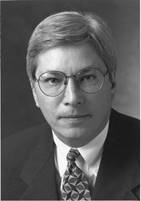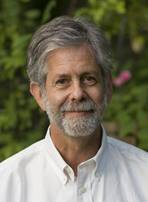 Author J. Michael Welton writes about architecture, art, and design for national and regional publications such as The New York Times, The Washington Post, The Huffington Post, Dwell, and Architectural Record. His new book is Drawing from Practice: Architects and the Meaning of Freehand.
One of the architects featured in the book is Jim Cutler, Seattle-area architect well-known for his work in sustainability. He also designed a little $66M million cottage for Microsoft's Bill and Melinda Gates in the 1990's (with Peter Bohlin).
Cutler is a passionate advocate for the return of freehand drawing in university architecture programs. His theory on how drawing affects thinking has huge implications for creativity in architecture. It's called the externalization of cognition, or in other words, the force behind, among other things, why we often move our hands as we're talking.
What's the Ferrari of drawing pencils! Does Bill Gates keep his high-tech house current with Windows Update? Does CAD make architects dumber? Or does drawing make them smarter? Who will start a Kickstarter campaign for the externalization of cognition? The first Microsoft iPad!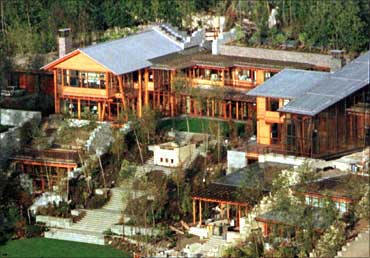 Here's the quote none of us could think of that's engraved on the ceiling of Bill Gates' personal library: "He had come such a long way to this blue lawn, and his dream must have seemed so close he could hardly fail to grasp it." -- F. Scott Fitzgerald. More about the people and topics mentioned in this episode: Drawing from Practice * Architects and Artisans * Bill and Melinda Gates House * ITO-YA pencils * Fitzgerald Quote in the Gates House * Virginia Berninger * Frank Harmon * Richard Meier * EO Personal Communicator
---
#2/Cyclorama: Christine Madrid French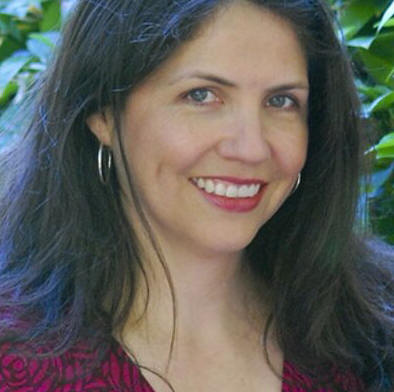 Chris French is one of America's foremost experts on Modernist preservation. She is co-founder of the Recent Past Preservation Network (the first Modernist preservation organization) and served as President for nine years. She pretty much knows everything Modern from Bauhaus to Bob's Big Boy. We'll hear about her brave, decade-long attempt to save Richard Neutra's Cyclorama at Gettysburg PA.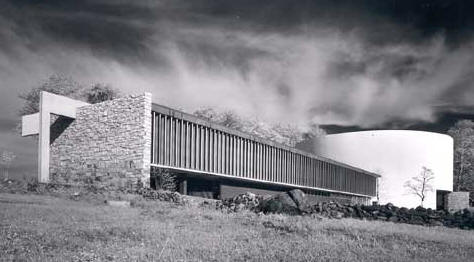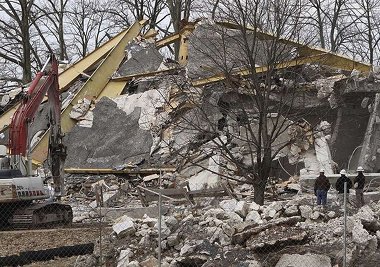 Learn about Mission 66! Was John Wayne a Modernist? What is brutalism and do you need handcuffs? And how about moving some Frank Gehry (again)! More about the people and topics mentioned in this episode: Richard Neutra * Mission 66 Buildings in the National Parks * Cyclorama * John Wayne * Glendale High School * Frank Gehry * Winton Guest House
---
#1/Premiere: Kelly Lynch + Myrick Howard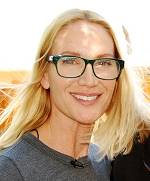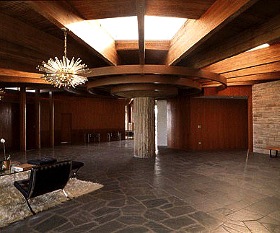 Although actress Kelly Lynch appeared in Drugstore Cowboy, Roadhouse, Charlie's Angels, and the swanky Miami TV series Magic City, we love her three movies about Modernist preservation, Visual Acoustics: The Modernism Of Julius Shulman, Infinite Space: The Architecture Of John Lautner, and The Oyler House: Richard Neutra's Desert Retreat. She's also got two killer Modernist houses in California, one by Richard Neutra and one by John Lautner.
Myrick Howard has been President since 1978 of Preservation North Carolina, the state's top preservation organization. Learn how to win a best-dressed award for just $15! Choose the right chair for your Basic Instinct re-make! Protect a Modernist house from the bulldozer! Learn more about the people and topics from the show: John Lautner * Richard Neutra * Preservation North Carolina * Rudolf Schindler * Farnsworth House in Plano IL * Preservation Easements * Buck House