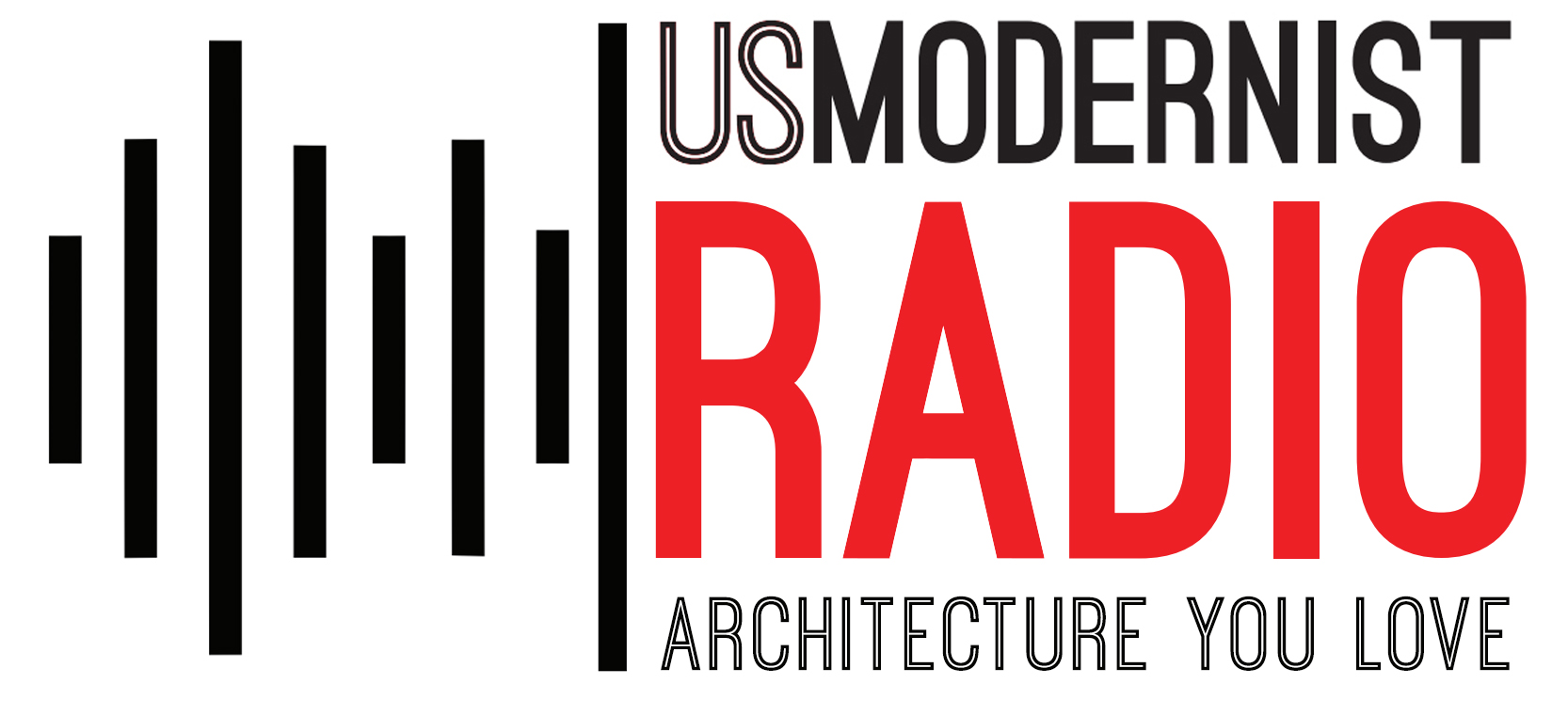 USModernist® Radio is underwritten by Diane Bald and The Budman Family, restoring significant architecture in Toronto, Los Angeles, Malibu and Palm Springs.
Here are all our past shows! Guest prep tips.
Listen to one of America's top-rated architecture podcasts as the USModernist® Radio crew talks and laughs with fascinating people who own, create, love, and hate Modernist architecture, the most controversial houses and buildings in the world.
Past and upcoming architecture guests include Jeanne Gang,Bjarke Ingels, Robert Rubin, Alexandra Lange, Paul Goldberger,Inga Saffron, Barry Bergdoll, Myron Goldfinger, Kenneth Frampton,Katie Swenson, Bob Ivy, Jen Masengarb,Angie Brooks + Larry Scarpa, Gisue Hariri, Sekou Cooke,Daniel Libeskind, Barbara Bestor, Moshe Safdie, Tom Kundig, Harry Bates, Peter Bohlin, Peter Gluck, Jim Olson, Debbie Millman, Sarah Susanka, Helena Arahuete, Kelly Lynch, Tim Ross, Raymond and Dion Neutra, Eric and Susan Saarinen, Marty Hylton, Kira Gould, Shannon Battison, and many others.
Past and upcoming musical guests include Diane Schuur, Brenda Lee, Claire Martin, Tony Desare, Halie Loren, Libby York, Joanne Brackeen, Eliane Elias, Toni Tennille, Stacey Kent, Jane Monheit, Jennifer Warnes, Marilyn Scott, Oleta Adams, Elijah Rock, John Armato, James Torme, Storm Large, Kate Earl, Nneena Freelon, Eden Atwood, Don Most, Rose Mallett, Deena Martin, Alice Peacock, Gina Eckstine, Janis Siegel, Bria Skonberg, Sophie Milman, Lucy Woodward, Heather Rigdon, Dave and Darius Brubeck, Maria Maldaur, Michael Sinatra, Helen Gillet, Paul Marinaro, Louise Cappi, Laura Fygi, and many others.
Listen Via









Never listened to a podcast before? Try this. Or the Internet Archive.
Presented By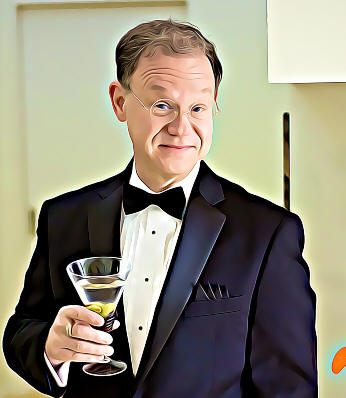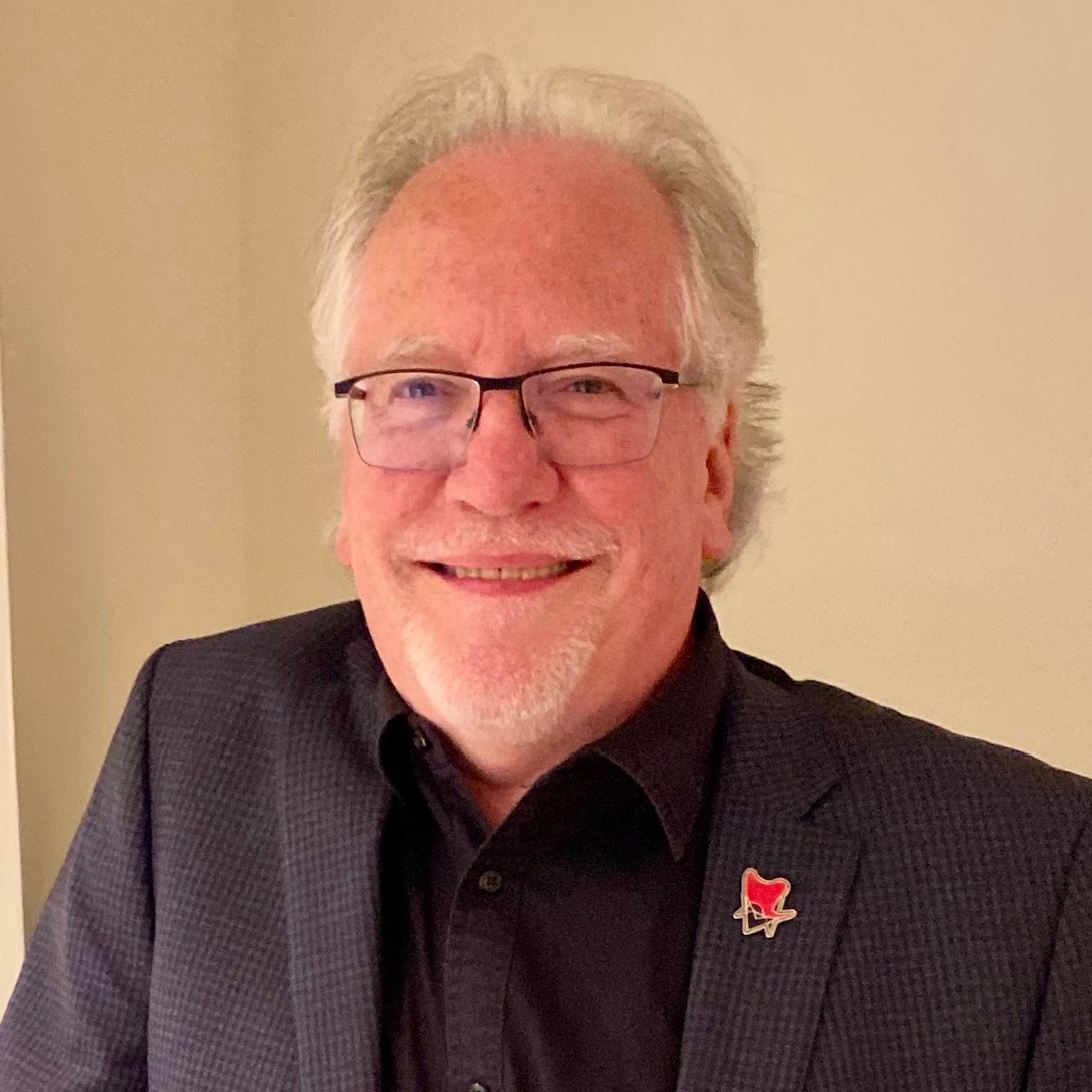 Host and Executive Producer
George Smart
, one dark and stormy night in 2007, started what has become USModernist®, the largest open digital nonprofit educational archive for Modernist residential design in the world. George and his intrepid team of wildly dedicated and woefully underpaid volunteers and staff have won 17 local, state, and national awards, He appears in the 2020 architecture documentary Frey II by Jake Gorst.
Announcer, co-host, and engineer
Tom Guild
, legendary Raleigh FM DJ, grew up in a Durham Modernist house. He was on WRDU and WQDR back when humans actually played vinyl records over the airwaves using something called radio. Over the years, Tom recorded and mixed hours of top-notch audio including Porsche By Design for the NC Museum of Art. He met Mick Jagger. He has not met Frank Gehry. The security code for the show's recording studio, SoundTrax, is 8675309.
Here are

all our past shows

!
---
Upcoming Episodes
---
Mar 13 #291/Serial Modernists: Susan Orlean + John Gillespie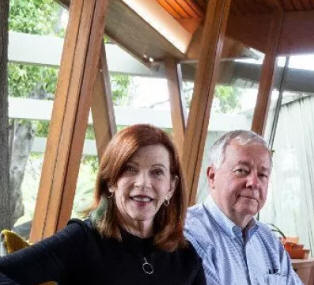 Los Angeles is the epicenter of Modernist houses. There are so many in the TMZ that it would take years to see even half of them. Because of sheer numbers, LA is also the epicenter for serial Modernists – those who have owned more than one Modernist house. And we owe that group huge thanks, because they are the people investing huge amounts, often more than they probably should, to preserve iconic houses by important Modernist architects and preventing these houses from being torn down. Joining us from Los Angeles are Susan Orlean and John Gillespie, talking about their love affair with four Modernist houses, including two Schindlers.
---
Mar 6 #290/Dylan Turk of Crystal Bridges + NABR's Kate Scott + Vess Ruhtenberg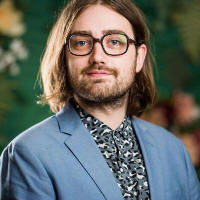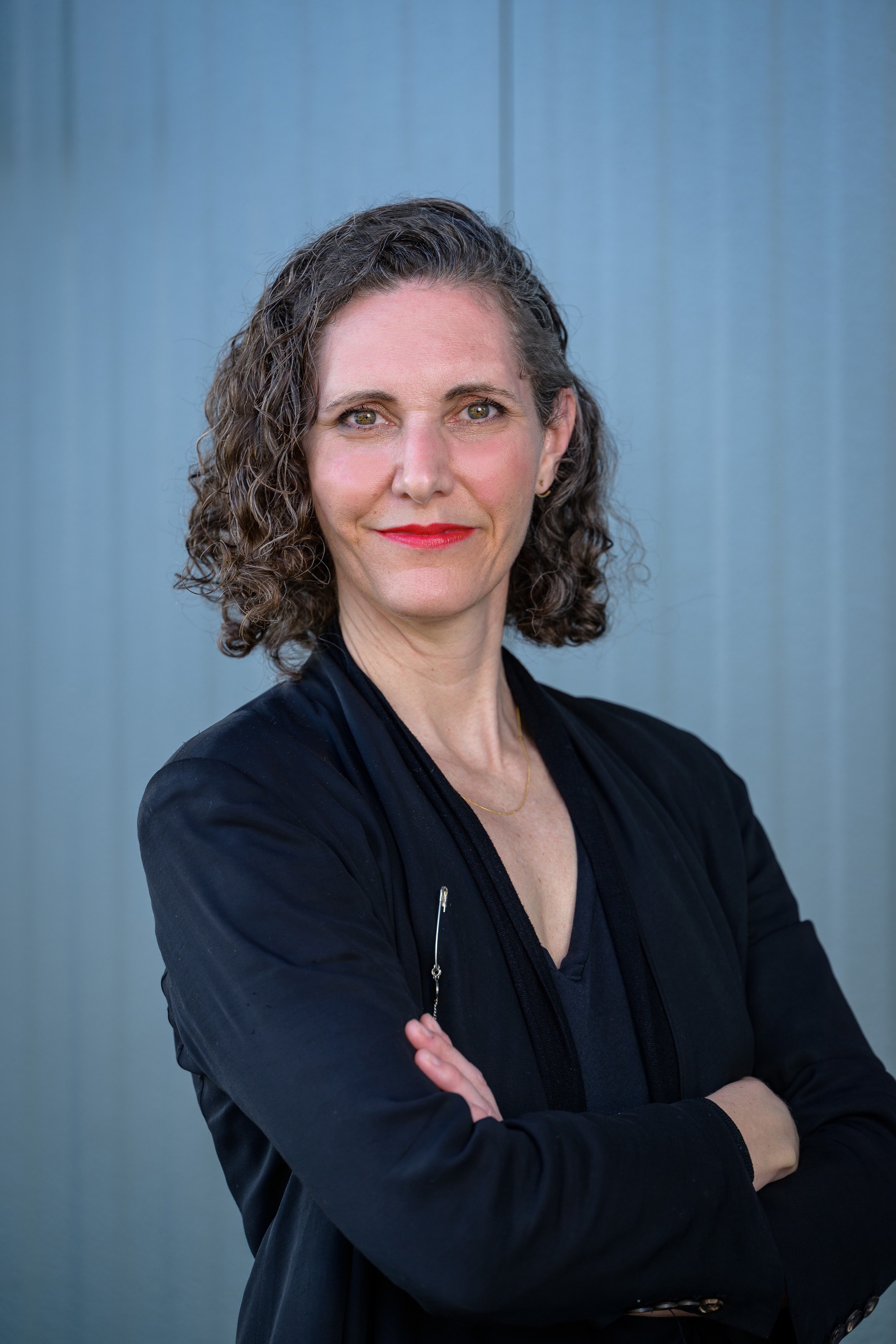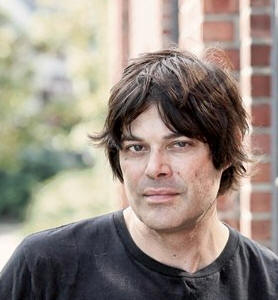 We're going all over the place today, from Bentonville, Arkansas to New York City to Indianapolis, Indiana with guests Dylan Turk of the Crystal Bridges Museum, Kate Scott of NABR, a development firm doing interesting things with Bjarke Ingels, and Vess Ruchtenberg, grandson of Jan Ruhtenberg, one of the most influential architects and designers you've never heard of.
---
Feb 27 #289/The Life and Death of Norman Jaffe: Miles Jaffe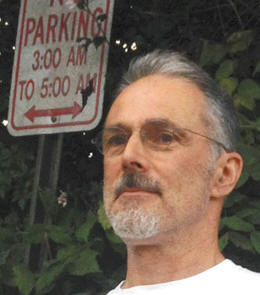 As New Yorkers grew more prosperous in the 1960's, they wanted to escape to the Hamptons of Long Island, a place at the time of mostly farmland – and where summer is a verb. After working briefly for Philip Johnson, architect Norman Jaffe set up his own practice and within a few years everybody who was anybody in New york society wanted a Jaffe house. Known for meticulous design and detail, and unrelenting creativity, Jaffe soon became top gun in Hamptons Modernism. But by 1993, Jaffe was stricken with prostate cancer, an unhappy marriage, and profound disillusionment from affluent and demanding clients who often refused to pay what they owed. It did not end well. Joining us today in our continuing series, Children of Genius, is his son, architect and artist Miles Jaffe.
---
Feb 20 #288/Common Ground: Building Community in LA with Frances Anderton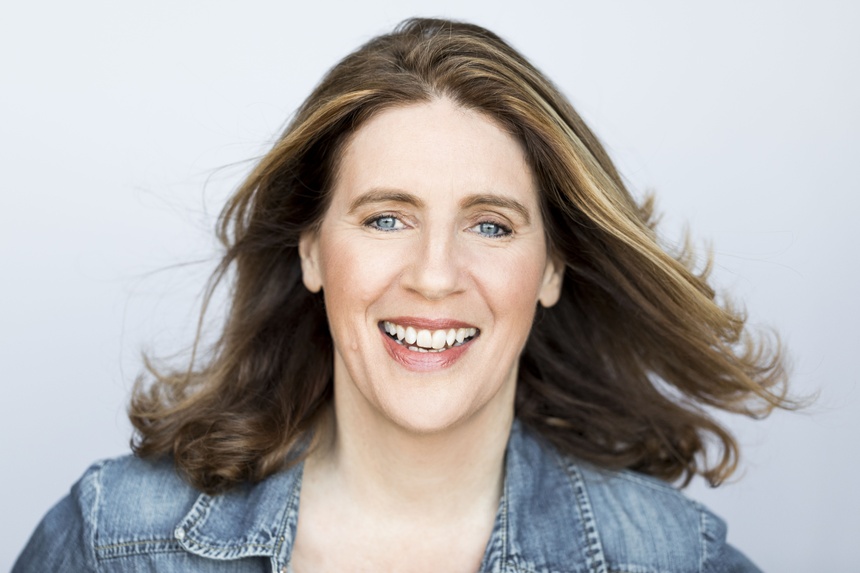 Returning guest Frances Anderton has been telling stories and distilling ideas about design, architecture, and the cityscape of Los Angeles in print and broadcast media and at public events since 1991. Born and raised in Bath, England, Frances earned a degree in architecture at the University College of London. After serving as associate editor at Architecture Review, during which she was exposed to Los Angeles's modernist wonders, she moved to the States, where she became the host of the wildly popular public radio program DnA: Design and Architecture. Her latest project is the book Common Ground: Multifamily Housing in Los Angeles. She's on the board of Modernism Week and is a frequent speaker on architecture around the country.
---
Feb 13 #287/Valentine's Day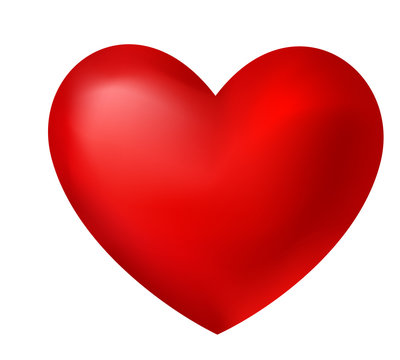 It's our Valentine's Day show, and what could be better than being in love? Oh yes, your brain is on a euphoric, crazy, often stupid, out of your mind focus on someone or some building that lights you up. You can't stop checking messages, you can't stop googling. Your heart is racing, and your body is a circus of feel-good chemicals. Dopamine revs you up, and serotonin falls, taking your rational old self right into Hallmark card territory – and cutting your appetite. Adrenaline and nor-epinephrine kick in, then oxytocin like a big teddy bear, comes in for the cuddle. Are we talking about people, or Modernist architecture? Today it's both, with three couples merging their personal and professional passions. First up, curator Sascha Feldman and architect Jacob Esocoff - then interior architects Christine Stucker and James Veal. Later, music from the fjords with Norwegian jazz couple Heidi Skjerve and Daniel Formo.
---
Feb 6 #286/Topeka Modern: Saving the Docking Building with Michael Grogan + Paul Post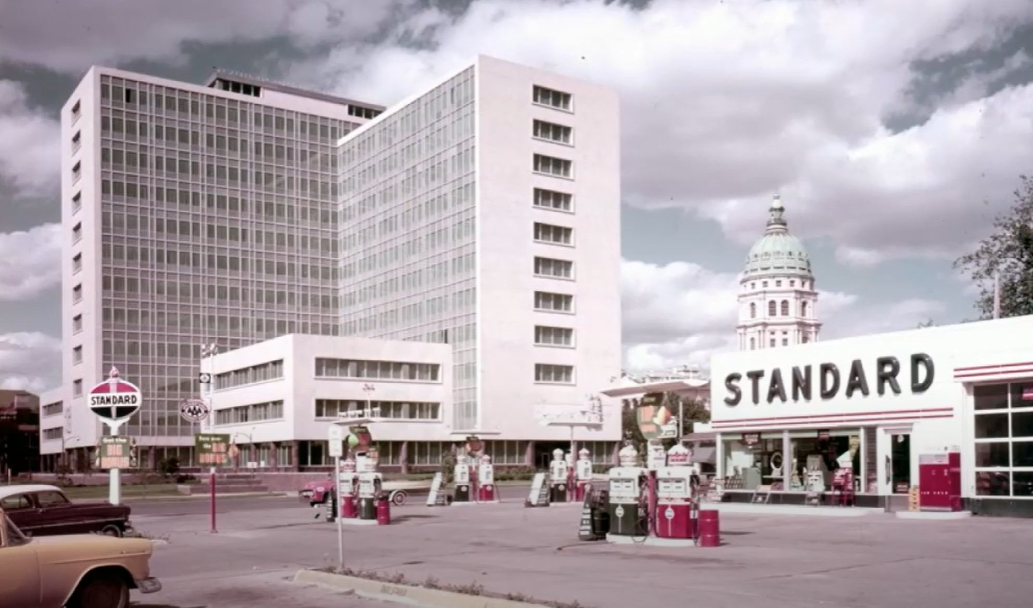 Topeka Kansas is the home of the famous Supreme Court case Brown vs. Board of Education that ruled against segregation, it's where Annette Bening and Katrina of Katrina and the Waves grew up. It's where Wil Wheaton of Star Trek used to party with Penn Gillette. It's where Dr. Phil started … a health club…. with his dad in 1971, well before being discovered by Oprah when the beef industry sued her. And it's the home of Plains Modern, a small but intrepid group battling to save Kansas's modernist heritage, specifically one particular state office building. Joining us are architect and professor Michael Grogan of Plains Modern and attorney Paul Post.
---
Jan 30 #285/Hangin' with Mr. Cooper: HoodCentury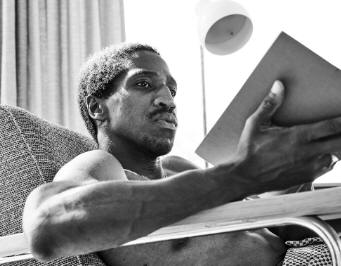 Architecture is a tough field, one of the most demanding in terms of academic work. Once you graduate, a Masters Degree in something else is usually needed. Then entry level pay is seldom great, and everyone, we mean everyone – is a critic. Back in Modernism's heyday, the small number of Black architects had it even harder, yet - they quietly created homes and buildings across America that with a few exceptions, like Paul Williams, rarely got any fame or press. White people don't think of midcentury modern being in black neighborhoods or created by black architects – but there's actually quite a lot. Today's guest

Jerald Cooper

created the wildly popular

Hood Century

Instagram

account s

e

eking out black-designed Modernist architecture.
---