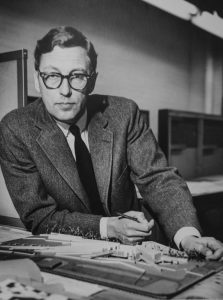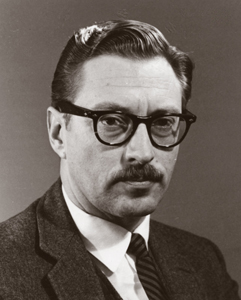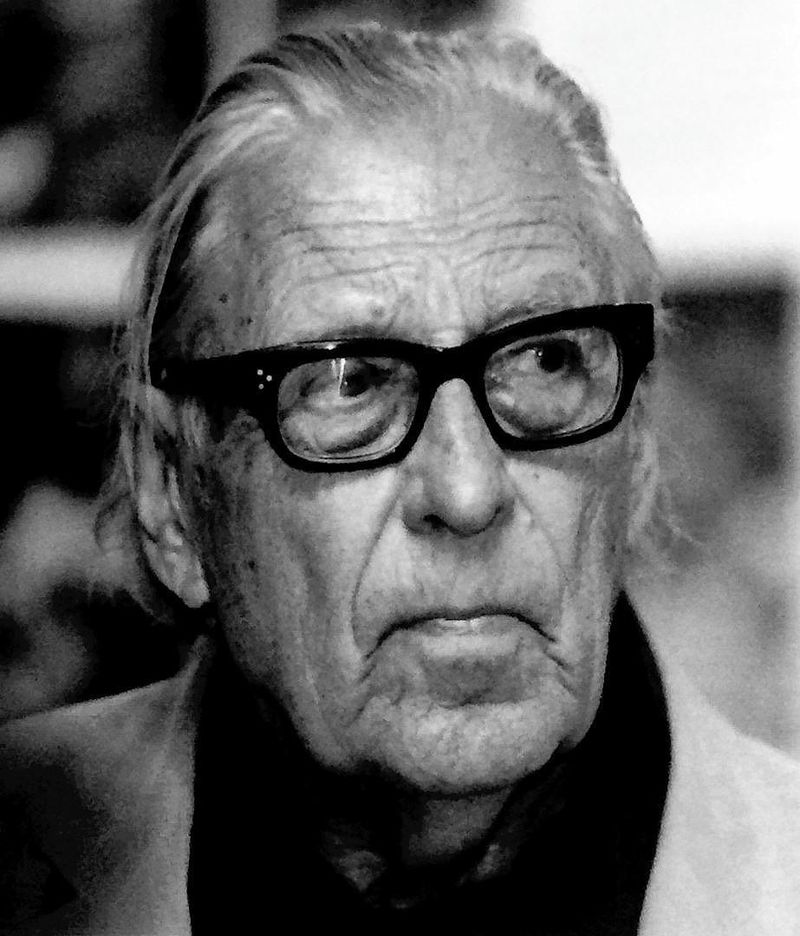 GUNNAR BIRKERTS, FAIA (1925-2017)
Birkerts was born and raised in Latvia and escaped ahead of the advancing Soviet army toward the end of WWII. He graduated from the Technische Hochschule, Stuttgart, Germany, in 1949. Influenced by Alvar Aalto, he immigrated to the US and worked initially for Perkins and Will in Chicago. He moved to the Detroit area in the early 1950s, where he worked for Eero Saarinen, and was chief designer for Minoru Yamasaki before opening his own office in Birmingham MI. Birkerts and Straub in 1963 became Gunnar Birkerts and Associates. Birkerts joined the faculty at the University of Michigan in 1959 and taught until 1990. In 1989 Birkerts was commissioned to design the new building for the National Library of Latvia in Riga, Latvia, aka Castle of Light, for which he drew from Latvian folklore about the Glass Mountain.
He was a Fellow of the Latvian Architect Association in 1971. He received a 1971 fellowship from the Graham Foundation, the Gold Medal of the Michigan Society of Architects in 1980, the Arnold W. Brunner Memorial Prize in Architecture of the American Academy and Institute of Arts and Letters in 1981, the 1993 Michigan Artist of the Year; an honorary doctorate from Riga Technical University in 1990; the Order of the Three Stars from the Republic of Latvia in 1995; the Great Medal of the Latvian Academy of Sciences in 2000.
Birkerts was an honorary professor at the University of Illinois and an Architect-In-Residence at the American Academy in Rome. He also was a member of the Latvian Union of Architects, honorary member of the Latvian Academy of Sciences and a foreign member of the Riga Technical University. Birkerts married Sylvia and they had three children, Sven, Andra, and Erik Birkerts. Bio adapted from Wikipedia.
---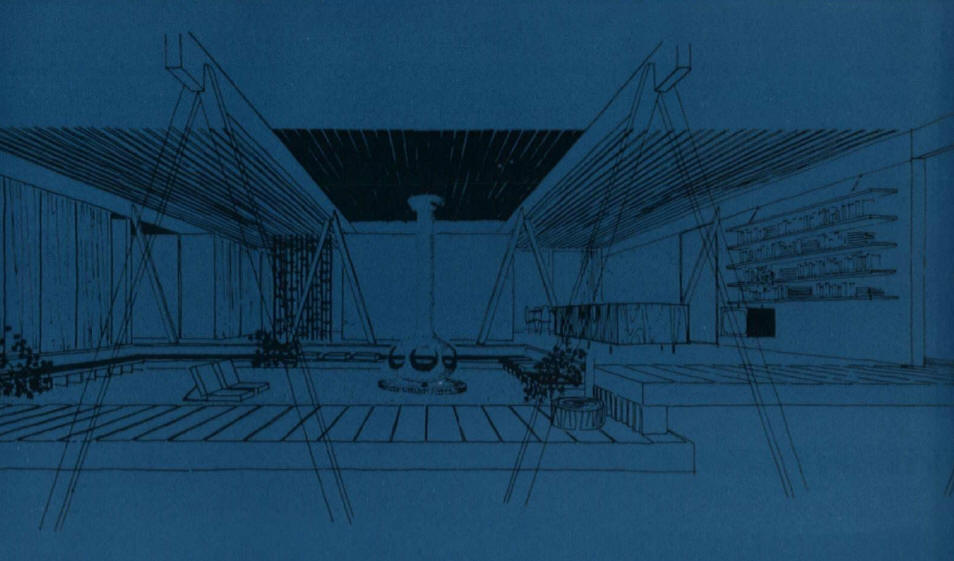 1957 - The August (Augie) and Ruta Grasis House, aka Mequon House, Mequon WI. Located on Lake Michigan. All wood system of bridge-like truss supports. Won a January 1957 Award from Progressive Architecture. Featured in GA Architect 2. Unbuilt.
---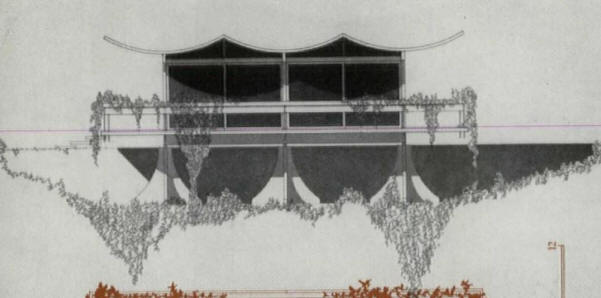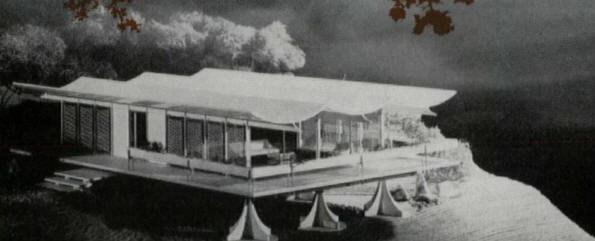 1958 - The Antilles Development Corporation House, aka Aluminum House, Virgin Islands. Was to be built in the continental US and shipped in parts. Structural engineer, Lyndon Welch. Won a 1959 Award from Progressive Architecture. Featured in GA Architect 2. Unbuilt.
---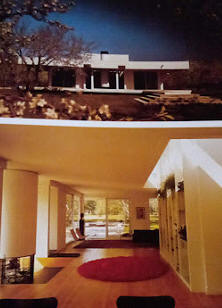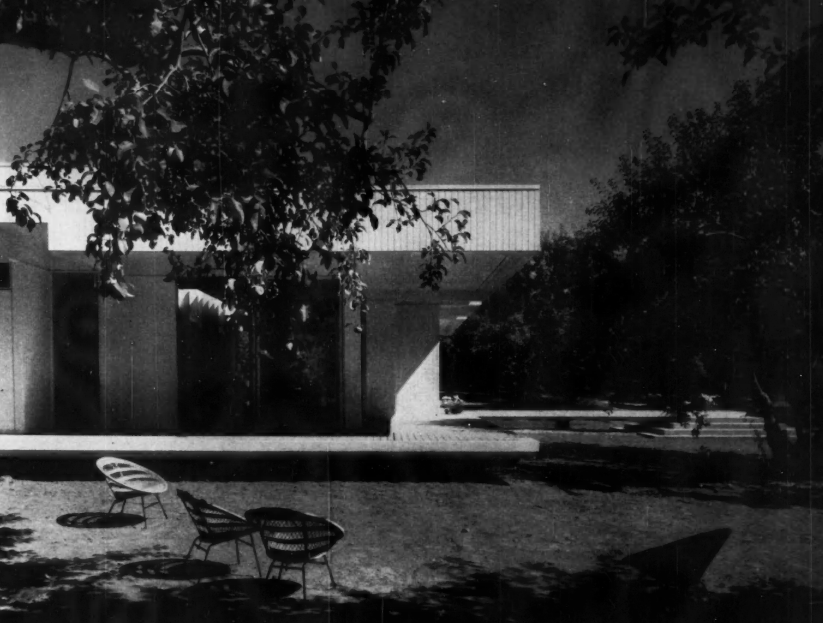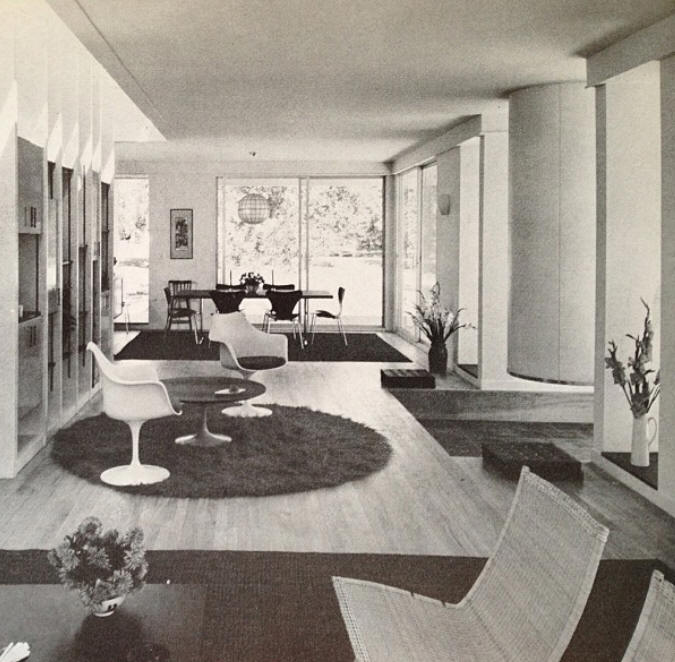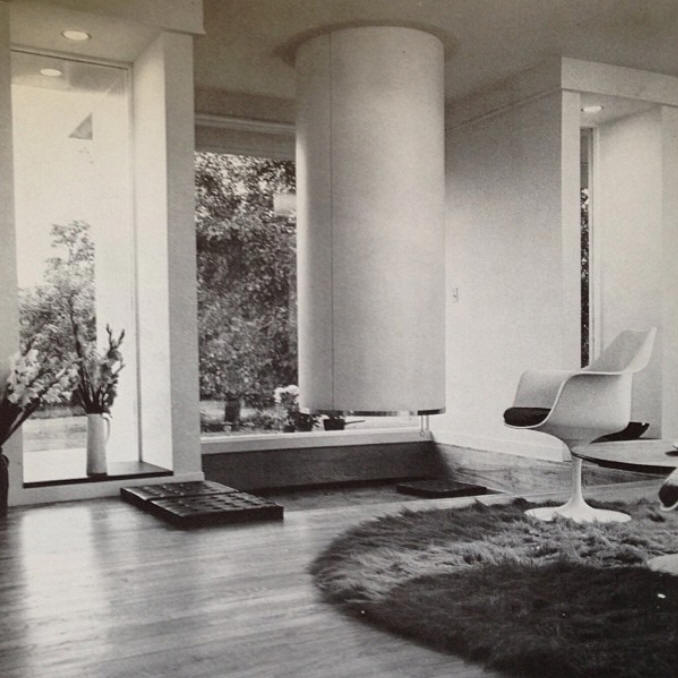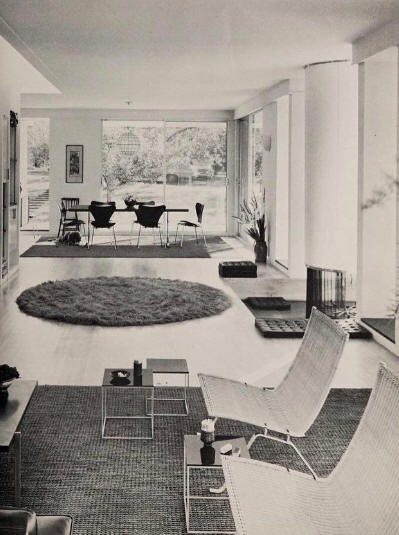 1960 - The Alan E. and Marianne Shapero Schwartz Summer Residence, aka Apple Crest Farms, 40100 West Eight Mile Road, Northville MI. Designed with Frank Straub. On a 400-acre apple orchard. Structural engineer, Clifford Holforty; built by William Gruenwald; interiors by Gunnar Birkerts and Marianne Schwartz; B/W photos by Balthazar Korab. There was no heat, no insulation, only air conditioning. Won a 1961 AIA Honor Award. Featured in GA Architect 2; Progressive Architecture, August 1961; Architectural Record, May 1961; AIA Journal, April 1961. Was mostly vacant during the 1970's. Son Marc Schwartz lived there for a summer as an adult. Sold, and destroyed in 1986.
---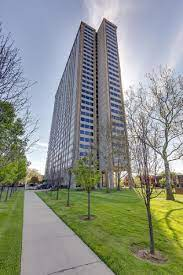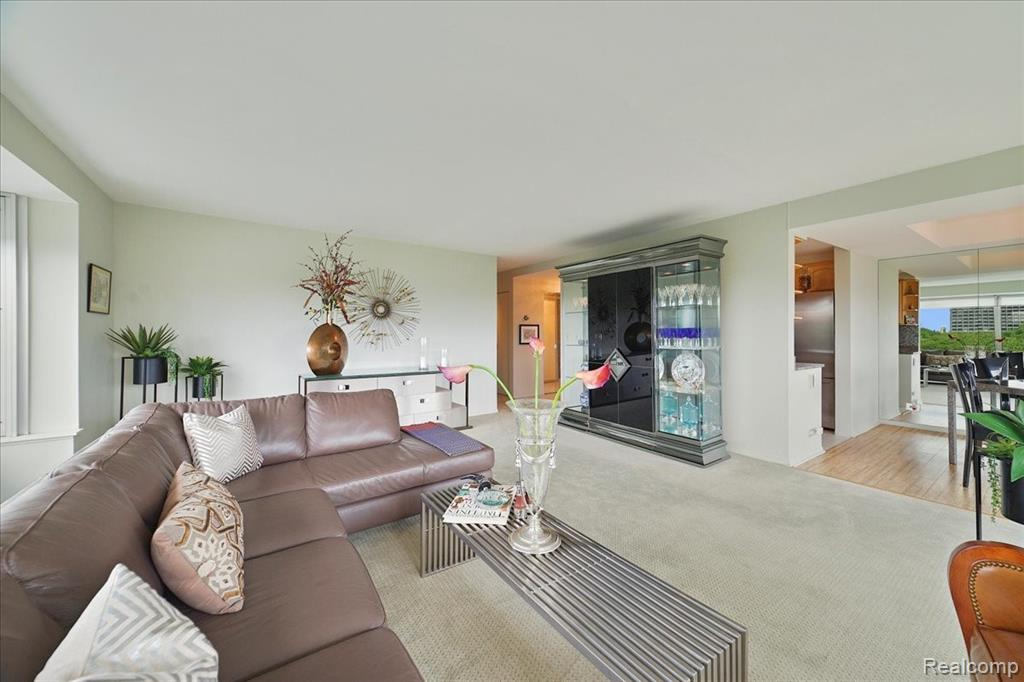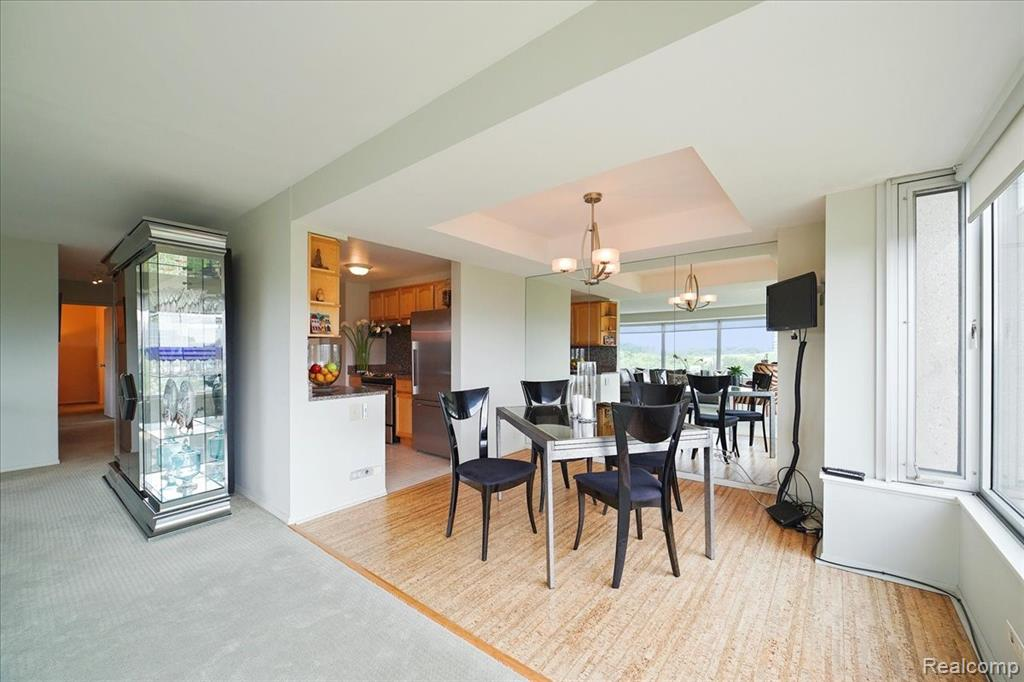 1961 - The 1300 Lafayette Park Apartments, 1300 East Lafayette Street, Detroit MI. Featured in GA Architect 2. At the time of construction the highest in Detroit. Became condos.
---



1961 - The Towne Plaza Apartments, Cleveland OH. Unbuilt. Cleveland Apartment Competition.
1961 - Apartment Project, Lansing MI. Unbuilt.
1962 - The Richard Kaufman House, Muskegon MI. Unbuilt. Featured in GA Architect 2.
---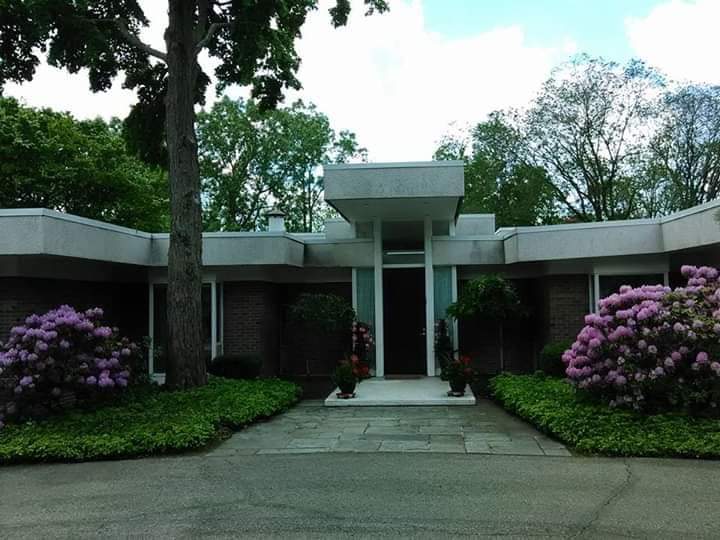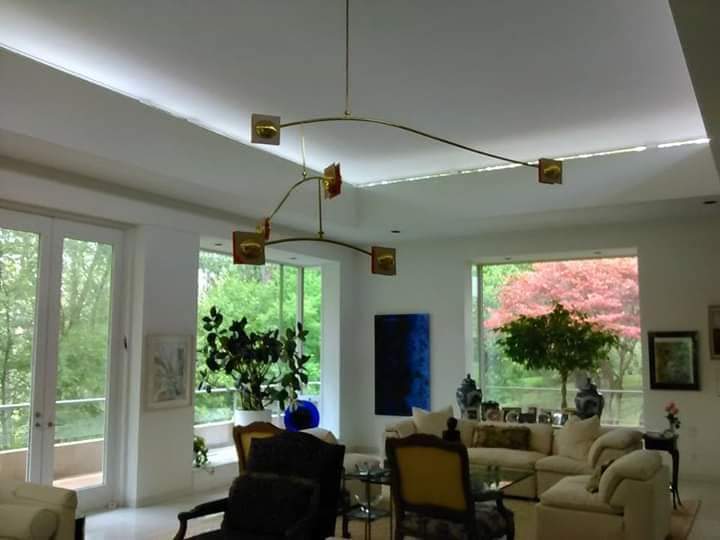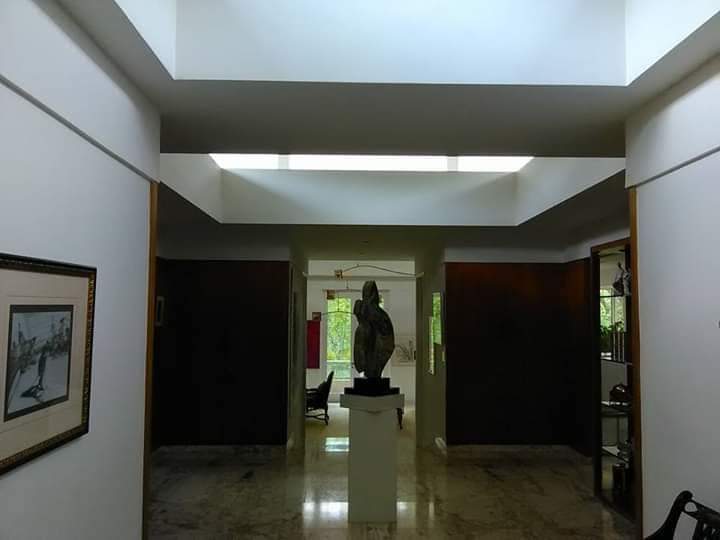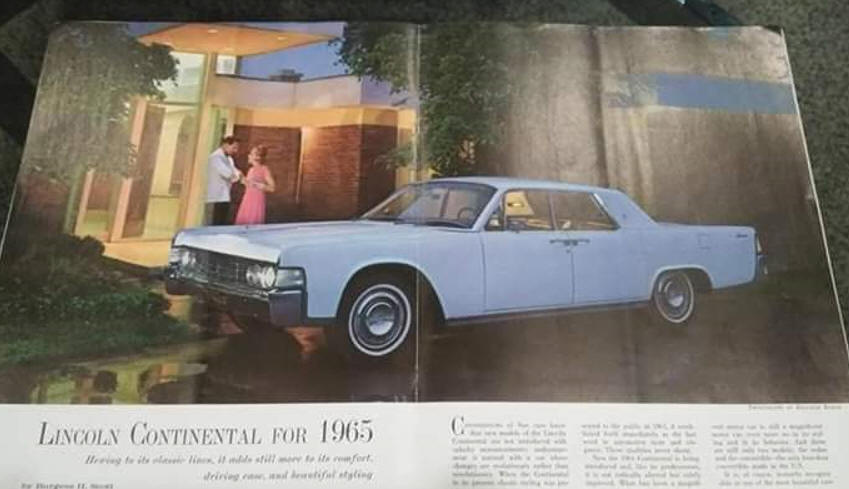 1962 - The Alfred Taubman House, 28755 Bell Road, Southfield MI. Commissioned in 1960. 5.6 acres. 4682 sf. The house appeared in a 1965 car ad, last photo by Balthazar Korab. Other photos by Peter Forguson. Sold to Mark Schlussel.
---

1964 - The Elmwood Housing Project, Muskegon MI. Unbuilt.
---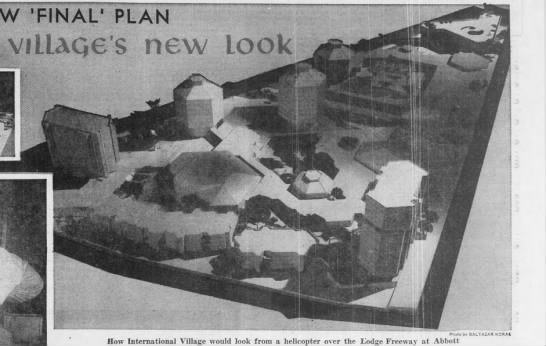 1964 - International Village, Detroit MI. A downtown complex of theaters, office buildings, apartments, restaurants, and shops. With firms Louis G. Redstone and Frederick Stickel Associates. Urban renewal project to replace Skid Row, unbuilt.
---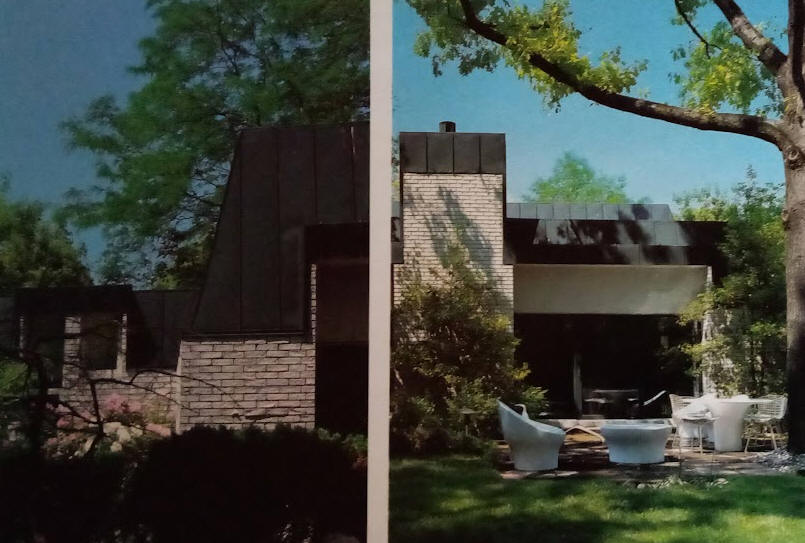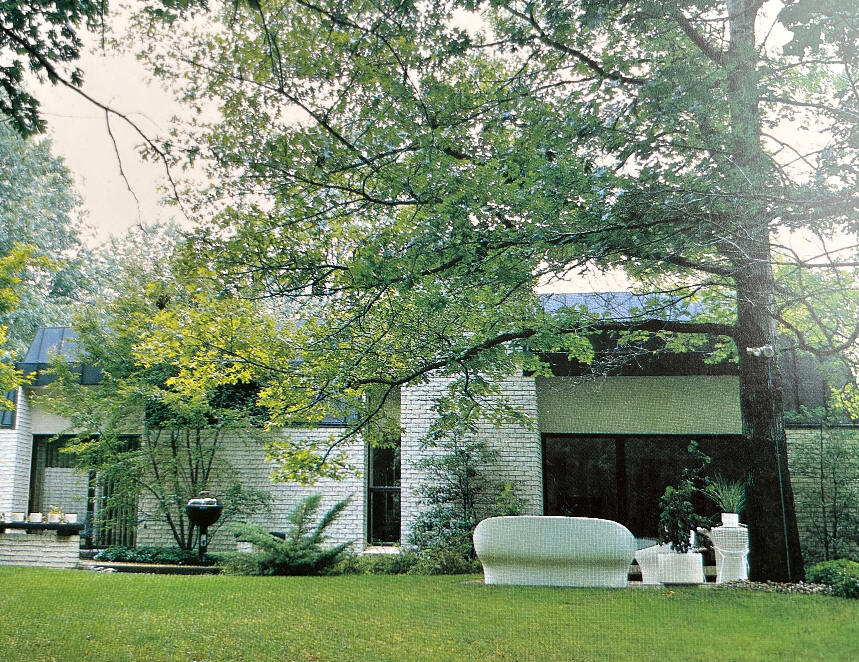 1965 - The Travis Residence, Bloomfield Hills MI. Also listed as Franklin MI. Featured in GA Architect 2. Status unknown.
---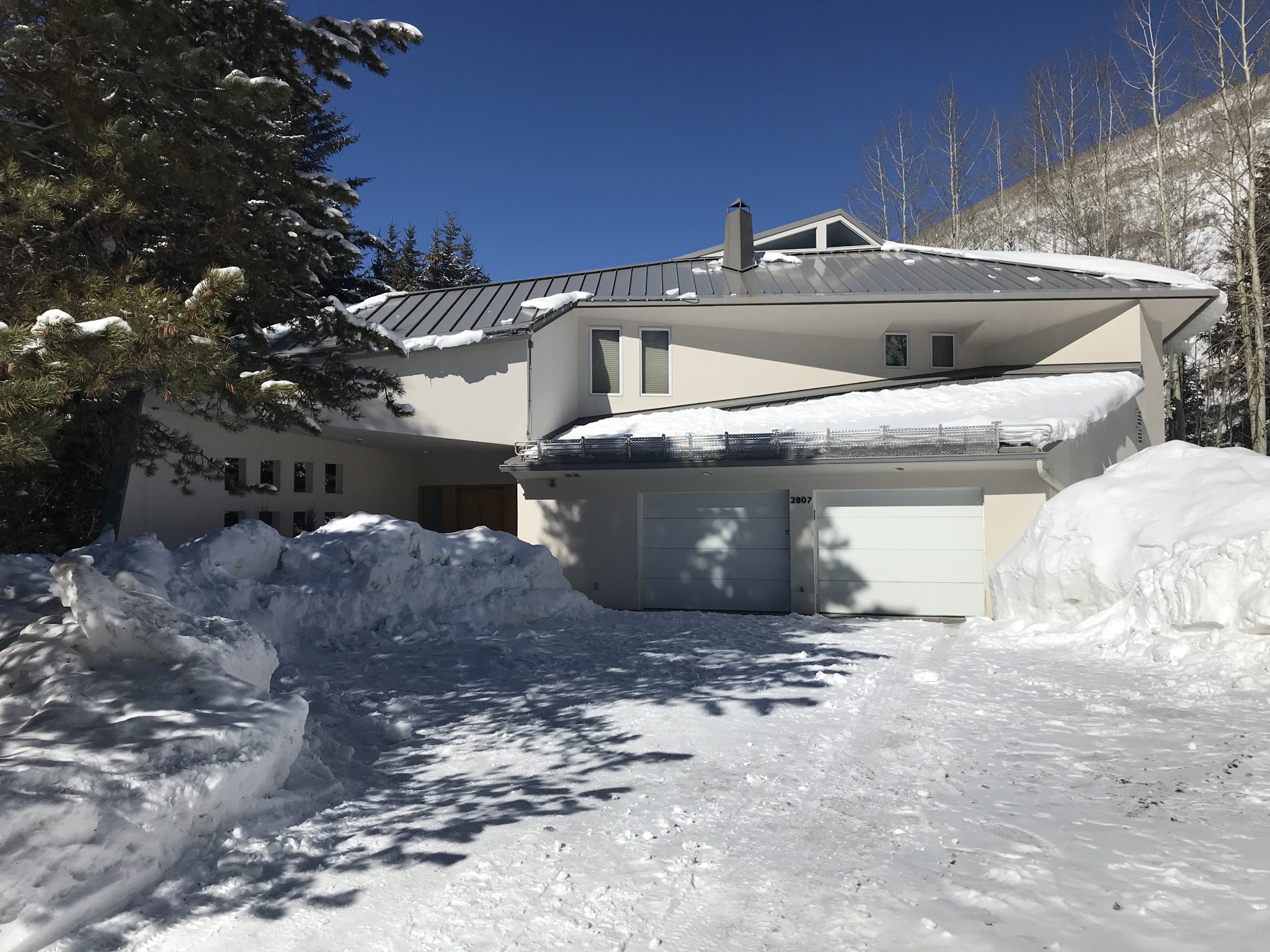 1966 - The August (Augie) and Ruta Grasis II House, 9404 Northwest 80th Terrace, Kansas City MO. Commissioned in 1965. Birkert's best friend from Latvia. Deeded to heirs.
---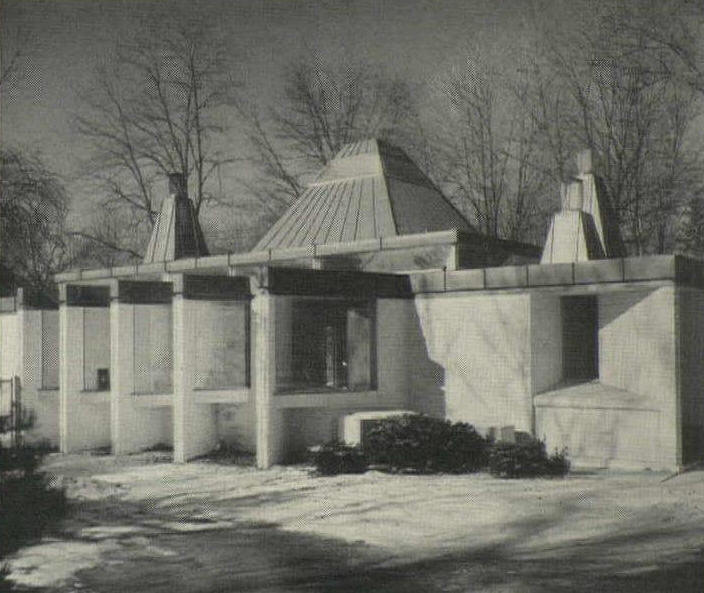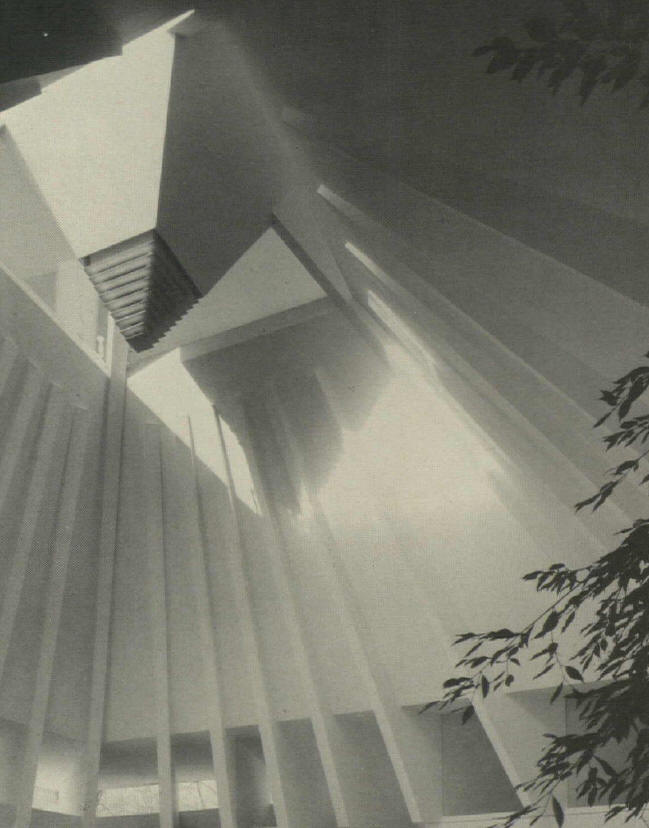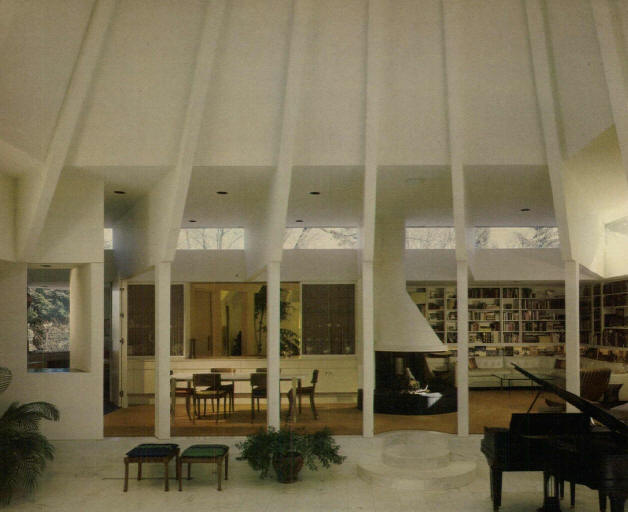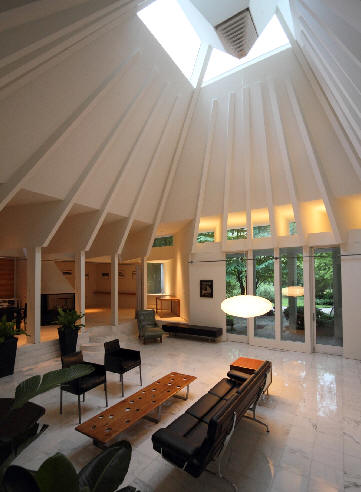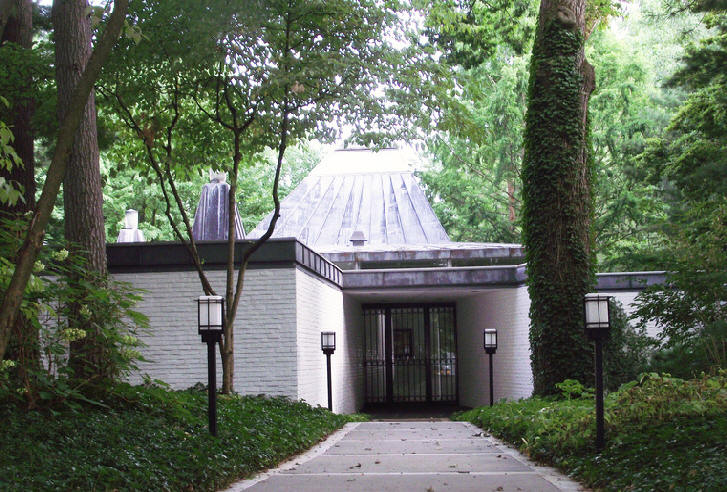 1966 - The Donald (Don) H. and Harriet Freeman Residence, aka Atrium House, 2032 Lake Drive SE, East Grand Rapids MI. Commissioned in 1965. B/W photos by Hedrick-Blessing; built by Jordan Shepard; HVAC, Hoyem Basso Adams. Featured in Architectural Record Houses of 1968; GA Architect 2; Architectural Record, August 1966. Sold to Richard and Betsy DeVos, founders of Amway. Betsy DeVos was also the former US Secretary of Education in the Trump administration. Sold to their son, Rick Devos. Sold to Dean and Bona Van Dis. Sold in 2016 to Bert and Julie Bowden.
---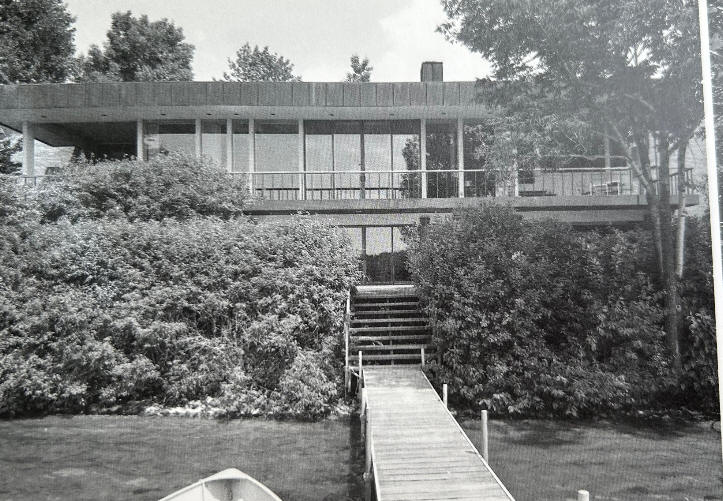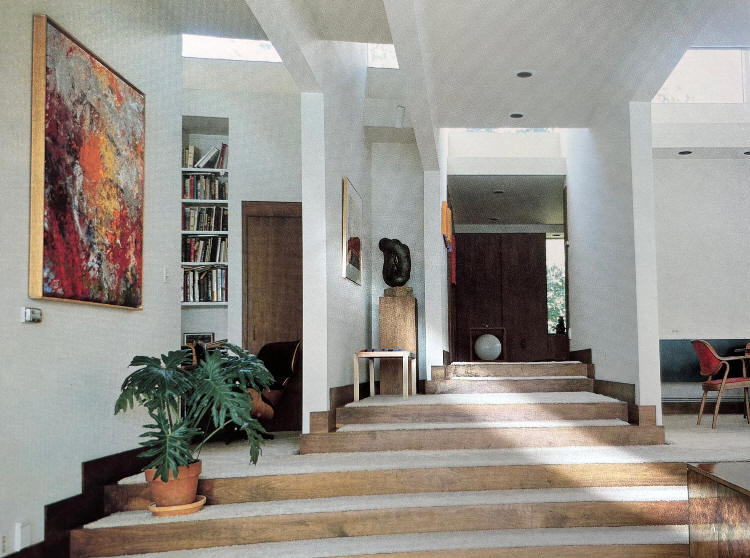 1967 - The Leonard and Sally Lewis Residence, 1421 Lochridge Road, Bloomfield Hills MI. Commissioned in 1965. Featured in GA Architect 2. Sold around 2015 to Harvey and Nancy Solway.
---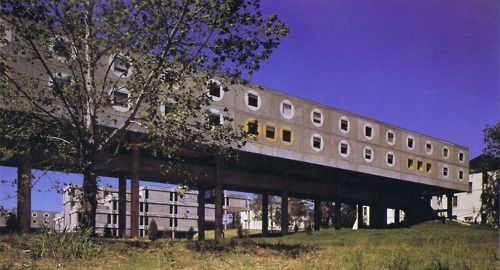 Renner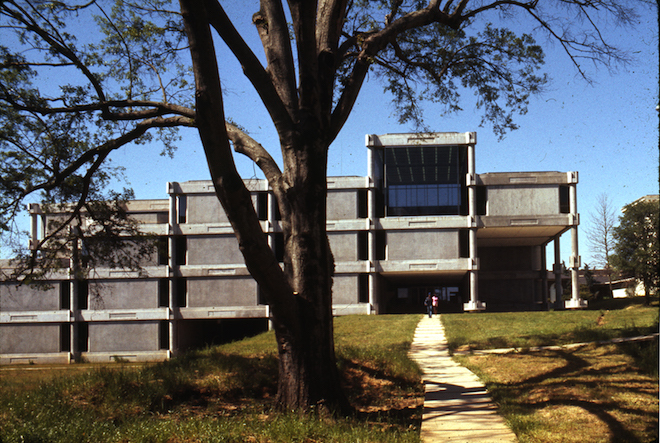 Branch
1972 - The Tougaloo College Dormitories, aka Renner Hall and A. A. Branch Hall, Tougaloo MS. Commissioned in 1966. Birkerts designed the campus master plan, only 2 dorms and the library were completed.
---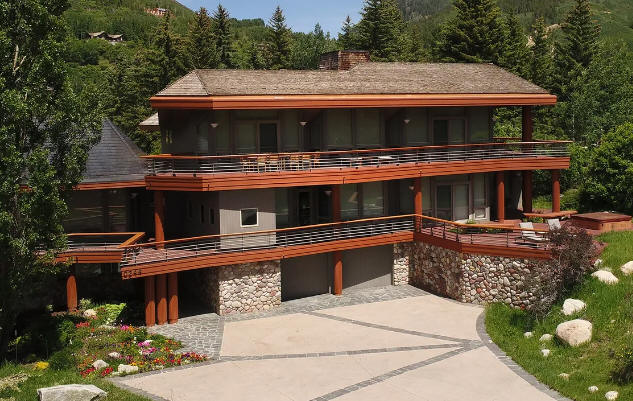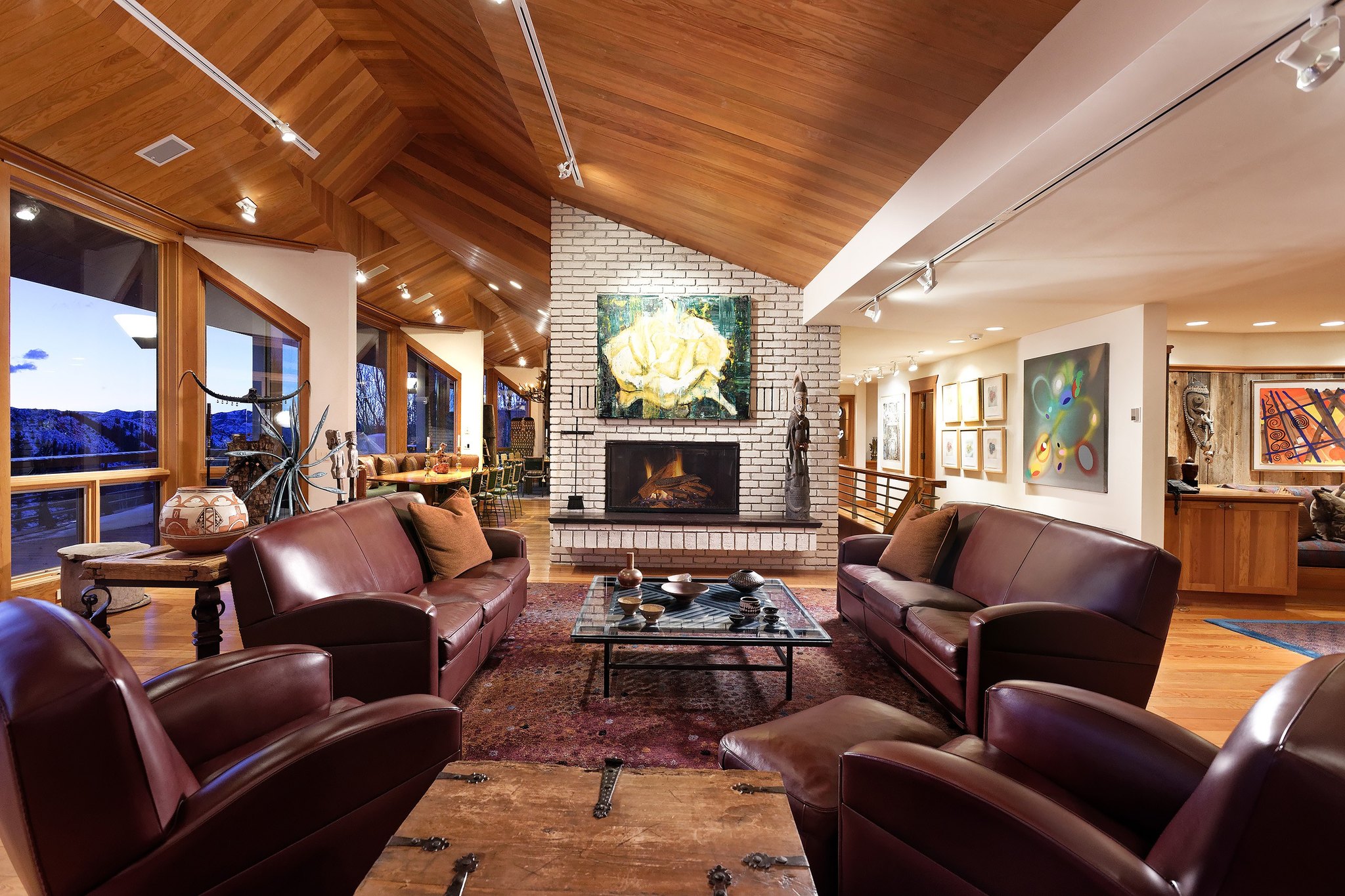 1978 - The Richard and Sylvia Kaufman House 3, 244 Ridge Road, Aspen CO. 7538 sf. Sold in 2020 to Aspen Ridge LLC.
---


1979 - Housing Competition, Amman, Jordan. Unbuilt.
1979 - The Muiznieks House, Kalamazoo MI. Unbuilt.
---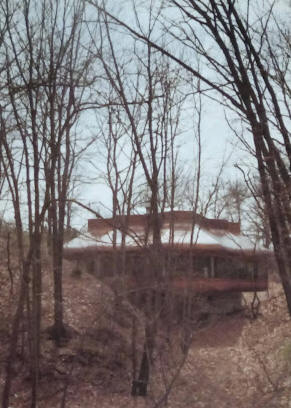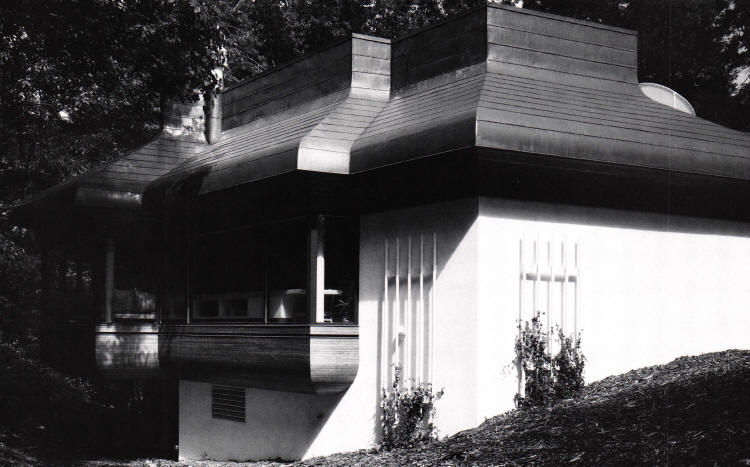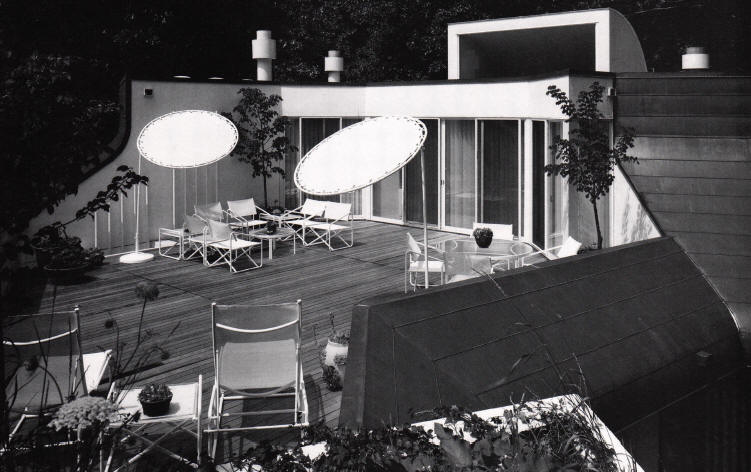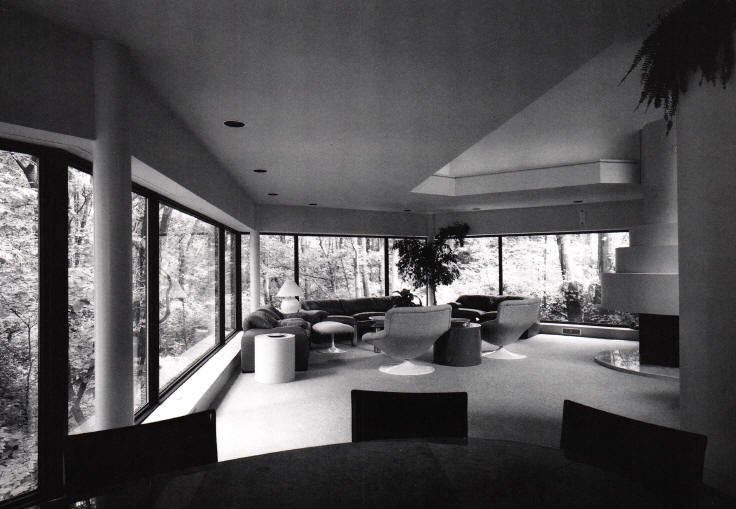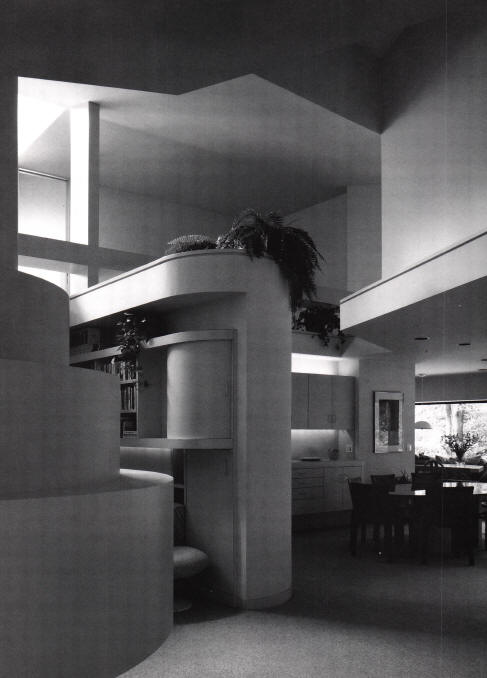 1983 - The Robert K. and Virginia (Ginny) Ferguson Residence, aka Villa Ginny, 1242 Edgemoor Avenue, Kalamazoo MI. Commissioned in 1980. Featured in GA Houses 16; and Architectural Record, March 1983. Structural, Robert Darvas; Mechanical, Potapa Mancini. Still in the Ferguson family as of 2021.
---

1984 - Another house, perhaps for the Lewises, in Bloomfield Hills MI was designed in 1983. Unsure if built.
---

1986 - Residence, San Francisco CA. Unbuilt.
---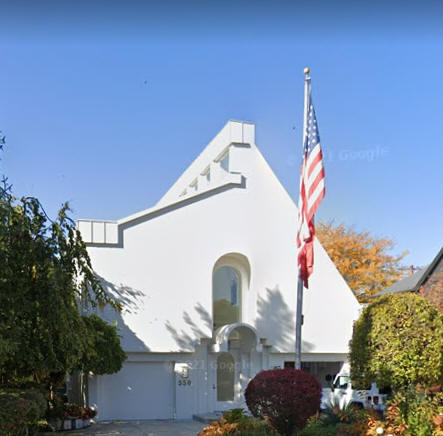 1989 - The Agim and Sheriban Bardha Residence, 550 South Bates Street, Birmingham MI. Commissioned in 1984. Still owned by the Bardhas as of 2020.
---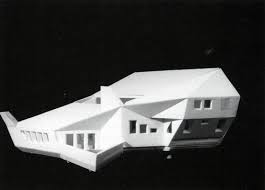 1990 - The Marge Monaghan House, Drummond Island MI. Commissioned in 1989. Marjorie Monaghan was an owner of Domino's Pizza chain. Unbuilt.
---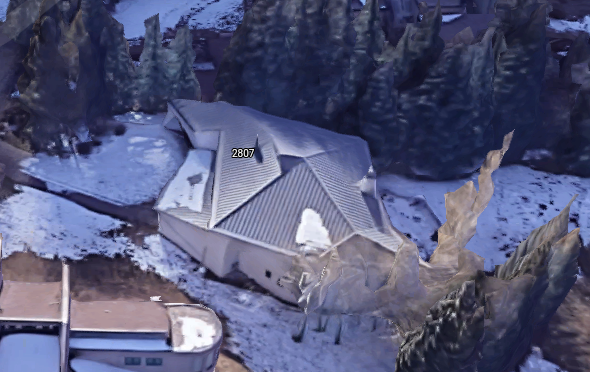 1994 - The Augie Grasis III House, 2807 Aspen Court, Vail CO. Commissioned in 1990. Sold to MTG, owner Tim Garton. Company dissolved in 2016 after Garton's death. Status unknown.
---
Sources include: Architectural Record.