GORDON BUNSHAFT FAIA (1909-1990)
---
Bunshaft was born in Buffalo NY to Russian Jewish immigrant parents,and attended Lafayette High School. He received both his undergraduate (1933) and his master's (1935) degrees from MIT and studied in Europe on a Rotch Traveling Scholarship 1935-1937. After his traveling scholarship, Bunshaft worked briefly for Edward Durell Stone and industrial designer Raymond Loewy.
He joined Skidmore, Owings & Merrill (SOM) in 1937 and remained for more than 40 years, rising to partner. The long list of his notable buildings includes Lever House in New York, the Beinecke Rare Book and Manuscript Library at Yale University, and the Hirshhorn Museum and Sculpture Garden in Washington DC, the LBJ Presidential Library in Austin TX, and the 1956 Ford World Headquarters in Dearborn MI (with Natalie de Blois).

Bunshaft received the 1988 Pritzker Prize (he nominated himself) and a Medal of Honor from AIA New York, among many awards. He received the Brunner Prize of the American Academy and Institute of Arts and Letters in 1955, and its gold medal in 1984. He also received the American Institute of Architects Twenty-five Year Award for Lever House, in 1980, and the Pritzker Architecture Prize, in 1988. In 1958, he was elected into the National Academy of Design as an Associate member, and became a full member in 1959. From 1963 to 1972, he was a member of the Commission of Fine Arts in Washington. Bunshaft's archives are at the Architectural and Fine Arts Library at Columbia University; his architectural drawings remain with SOM. In 1943, Bunshaft married Nina Wayler. He designed only one house, below. Bio adapted from Wikipedia.
---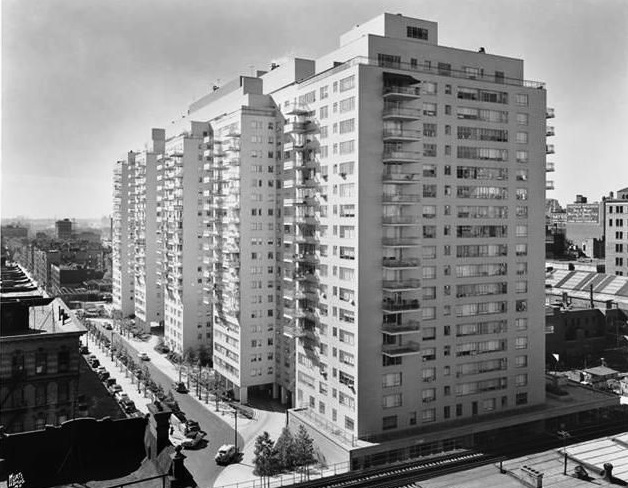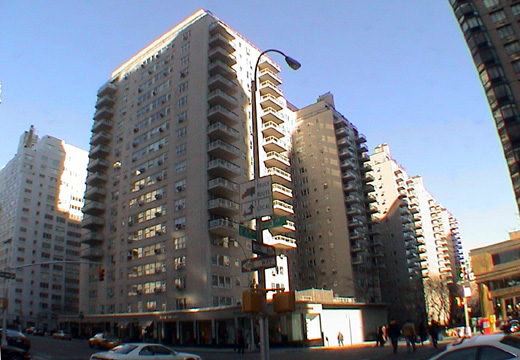 1950 - The Manhattan House Apartment Building, 200 E 66th Street, Manhattan NY. John Johansen was one of the project architects. Sold to developers in 2005, renovation completed in early 2010's.
---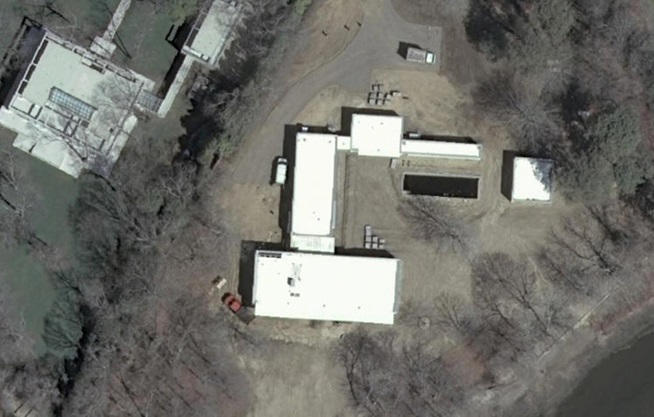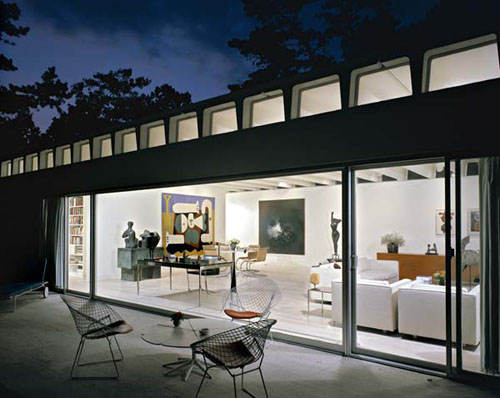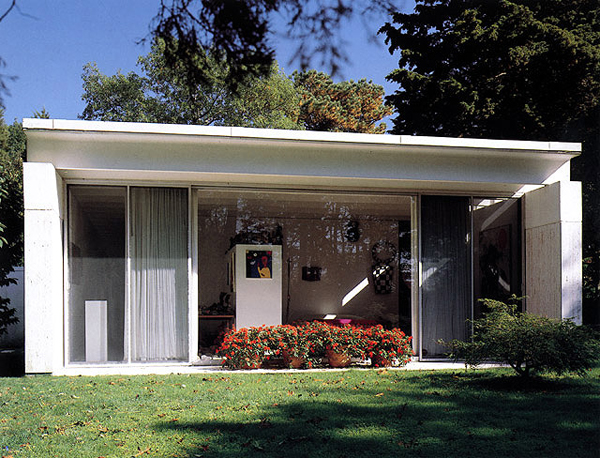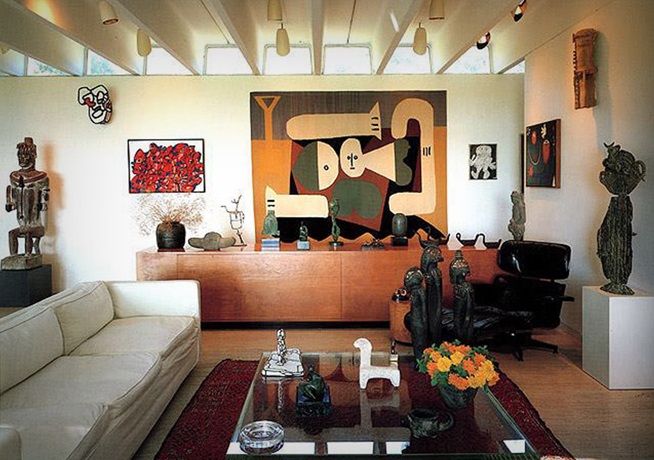 1963 - The Gordon and Nina Wayler Bunshaft House, aka Travertine House, 84 Georgica Close Road, East Hampton NY. Structural engineer, Paul Weidlinger; mechanical engineer Syska & Hennessy; SOM did the landscape design. 2300sf. Was an Architectural Record House of 1966. He left the house to the Museum of Modern Art which sold it in 1995 to Martha Stewart after Nina's death in 1994. Her extensive remodel designed by John Pawson began, was gutted, then stalled and was abandoned for years amid a neighbor dispute. In 2004, she transferred the property to her daughter, Alexis. Sold it to Donald and Bonnie Maharam, who described the house as "decrepit and largely beyond repair" and destroyed it in 2004