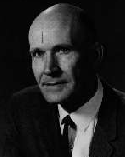 CHARLES U. DEATON (1921-1996)
Deaton was born in Clayton NM. He did odd jobs to buy clothing and books for high school, and studied commercial art at night. He was supporting himself as a commercial artist by the age of 16. Deaton learned design and engineering during World War II at a Lockheed plant in California and, after the war, started designing commercial buildings without a formal education in architecture. His projects include the Wyoming National Bank in Casper, the Harry S. Truman Sports Complex in Kansas City, and the Arrowhead and Kauffman stadiums. The "Sleeper" house below is his only residential design.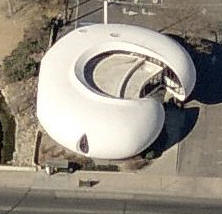 Colonial Bank in Englewood CO
---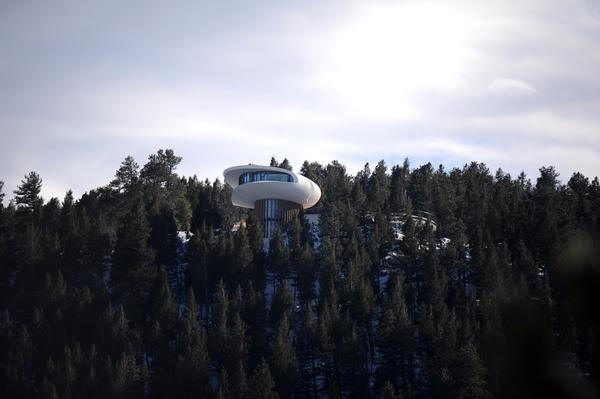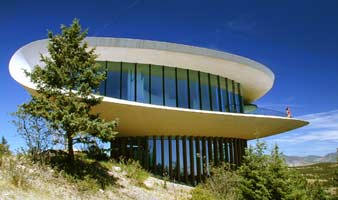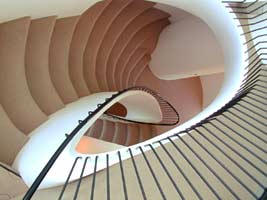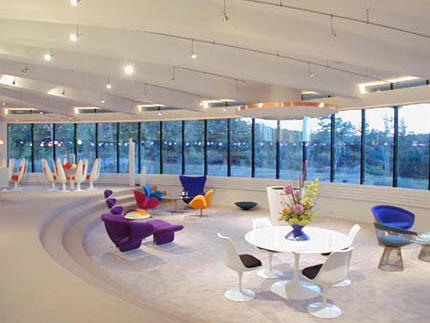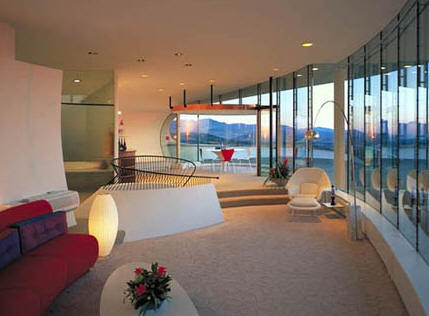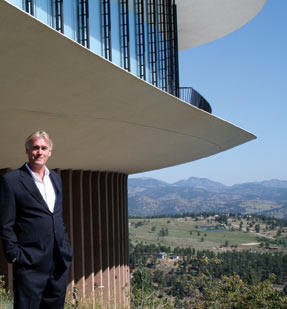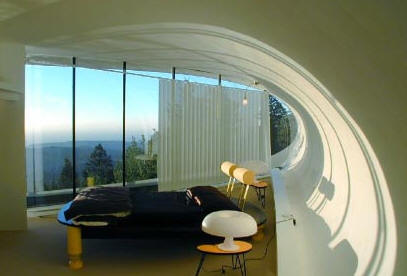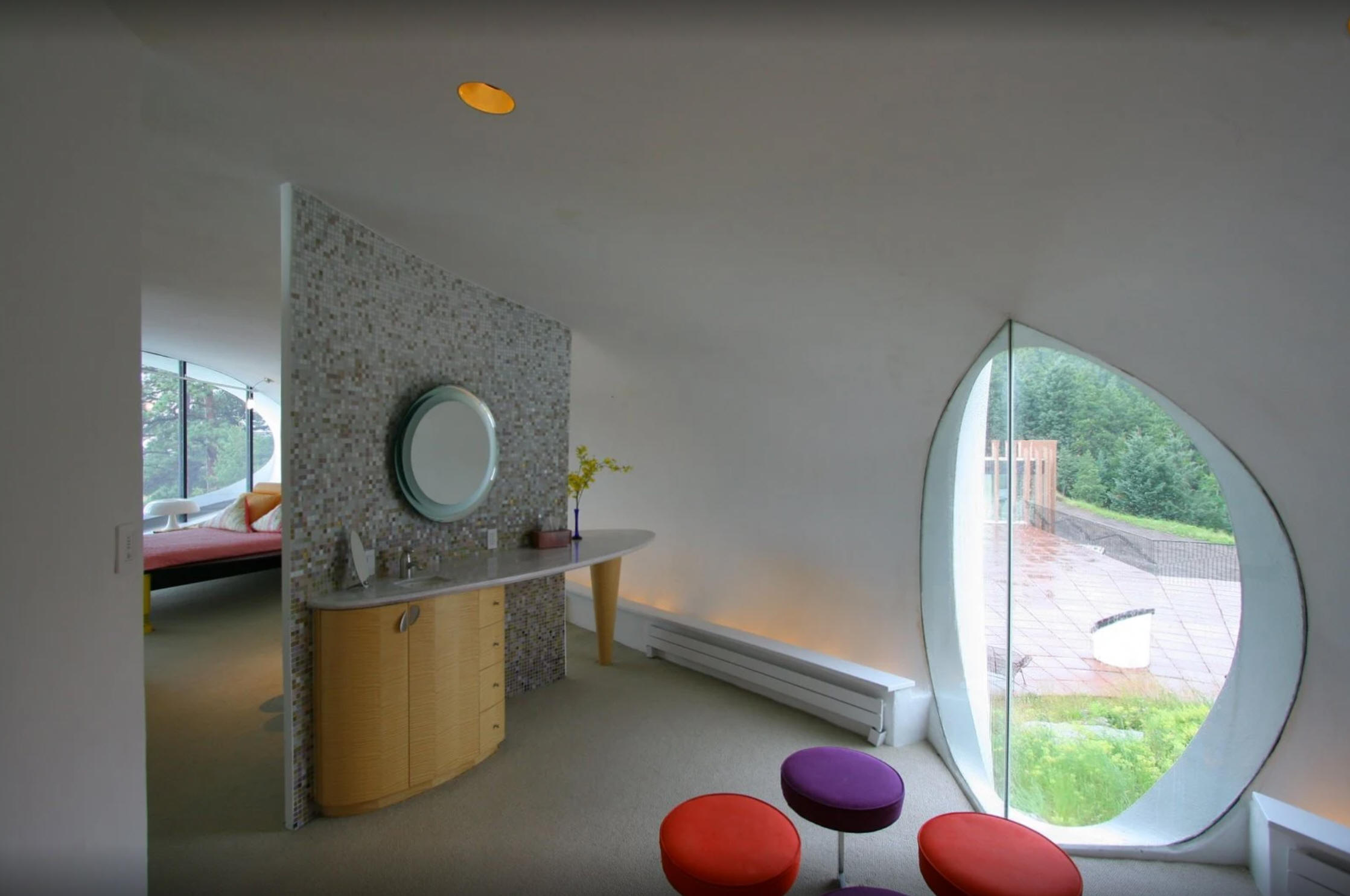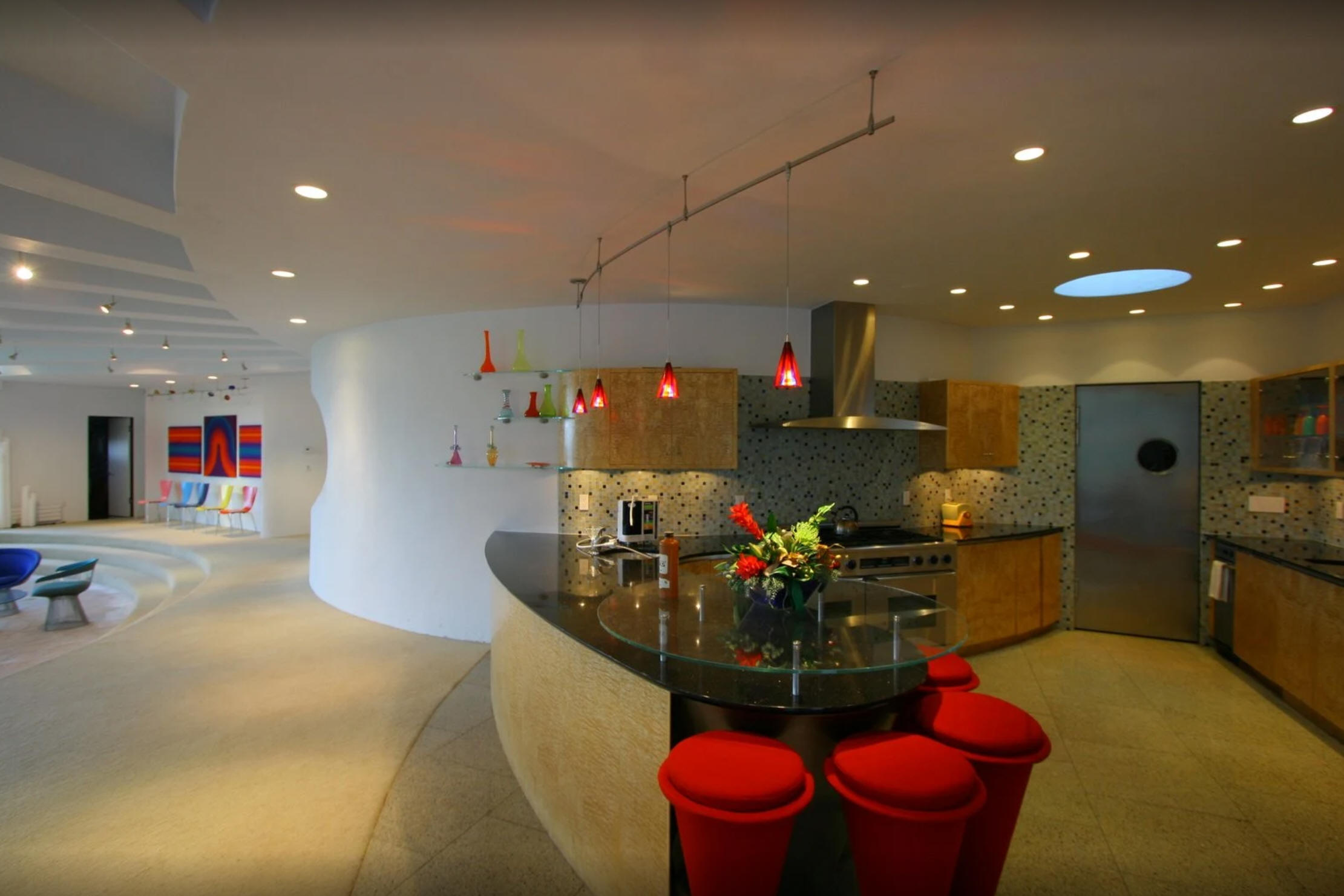 1963 - The Charles Deaton House, aka the Sleeper House, aka Sculptured House, 855 Visionary Trail, Golden CO. Located on Genessee Mountain. Built by Clifford M. Delzell of Delzell Inc. The architectural marvel was featured in Woody Allen's 1973 film, Sleeper. Deaton never lived there and he never finished the interior. Sold in 1993 to Larry Polhill. Sold in 1999 to John Huggins. He put in several million dollars of repairs and added 5,000 square feet. Huggins enlisted Deaton's daughter Charlee Deaton to renovate the interior and her husband, architect Nick Antonopoulos, to build the addition.
In July 2006, Michael Dunahay slept one night at the house and knew it was meant for him. "I was amazed that nobody had bought it. Now, I am inspired every day while living here," he said. Dunahay paid $3,425,000 and became the first full-time resident. In 2010, he defaulted on the loan and the house went into foreclosure and was sold to John Dilday. Sold around 2011 to Larry and Toni Winkler. Bottom two photos by Jan-Richard Kikkert.
---
Sources include: daughter Charlee Deaton.