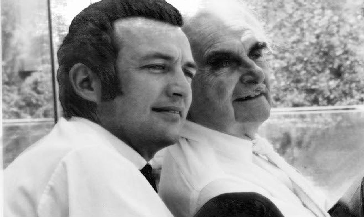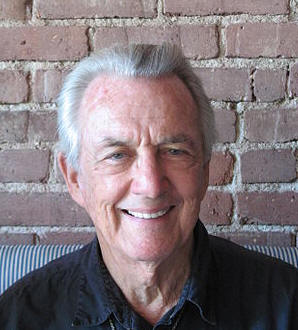 DION NEUTRA (1926-2019)
Neutra was born in Los Angeles. "My dad started me drawing when I was 11," recalled Neutra in 2001. By 1944, Dion Neutra, then a 17-year-old high school junior, was identified by the Magazine of Architecture as a collaborator with his famous father. After service in the United States Navy during World War II, Neutra pursued his architecture studies at USC, graduating in 1950. Neutra then went to work in his father's firm. Accolades came quickly: a First Honor award from the AIA in 1954, followed by an AIA Merit award the following year. Father and son worked together through the 1950s amid patches of turbulence. In 1961, Dion Neutra described "frustration, resentment and distortion" in the relationship. After a brief split, they worked together again from 1965 until Richard Neutra's death in 1970. "Artistically," his mother Dionne said, "they got along very well."
Some of the tactics Neutra employed in the name of preservation verged on guerrilla theater. In the summer of 2004, he turned up at the Cyclorama Center in Gettysburg PA with a length of heavy chain, demonstrating how he would attach himself to the building if and when a demolition squad arrived. "I'll confront the bulldozers and say, 'Take me with the building, gentlemen,'" he proclaimed, as battlefield tourists and broadcast news teams gathered to watch. The aging Neutra did not, in the end, chain himself to the building. That battle dragged on for more than a decade and generated national headlines as architectural historians, architects, and fans of modernism fought Civil War historians, reenactors, and the National Park Service to a standstill. Neutra helped collect thousands of letters in defense of the structure, including one from Frank Gehry, who wrote that Neutra's building "reflects the highest ideals of his own time, and deserves the highest appreciation of ours." The stalemate was finally broken in 2013, when the Cyclorama Center — once deemed eligible for the National Register of Historic Places and listed as "endangered" by the World Monuments Fund — was destroyed.
In the early 2000s, after Neutra architecture, and all things midcentury modern had swung back into vogue, Neutra allowed the licensing of a limited number of Neutra designs — a typeface, furniture, and house numbers — to House Industries. Neutra maintained a studio in his Silver Lake home, the Reunion House, designed by his father in 1950. From there, he served as executive consultant and project director of the Neutra Institute for Survival Through Design, a nonprofit foundation established in 1962 to advance modernist and ecological principles, and wrote several books, including a self-published memoir in 2017. The nearby Neutra Office Building, at 2379 Glendale, was placed on the National Register of Historic Places in 2004. He had two sons, Nick and Greg, and two stepchildren. Bio adapted from the LA Times obituary. 2019 USModernist Radio interview.
---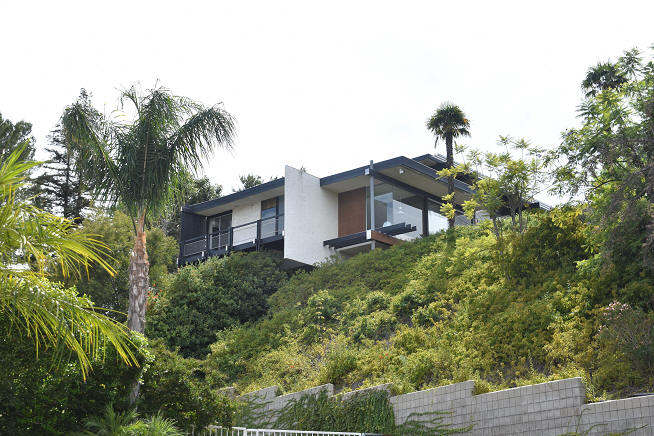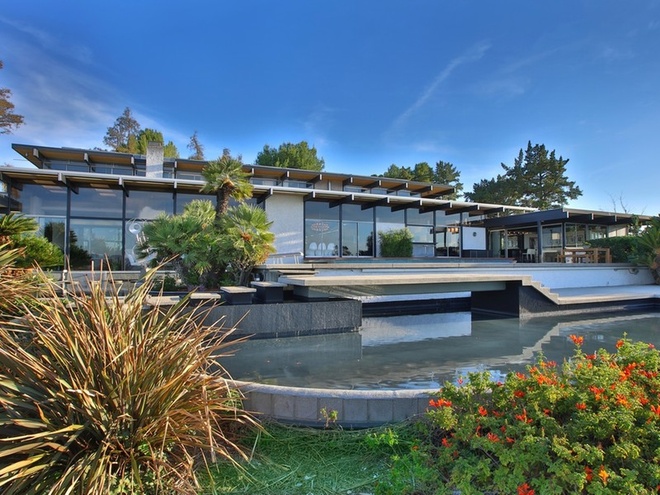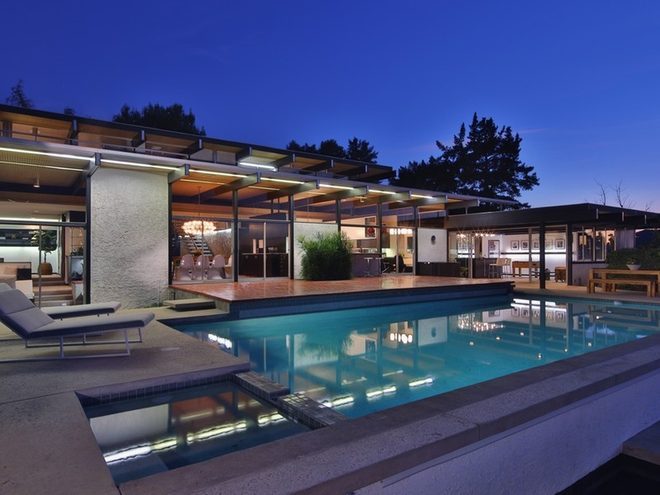 1972 - The Lou Scheimer House, 18918 La Montana Place, Tarzana CA. Commissioned in 1970. Richard Neutra died early in the design and it was completed by Dion Neutra. Sold in 2013 to the Ira Epstein Trust. Scheimer was the Emmy and Grammy Award winning founder of Filmation, an animation company. Top photo by Michael Locke.
---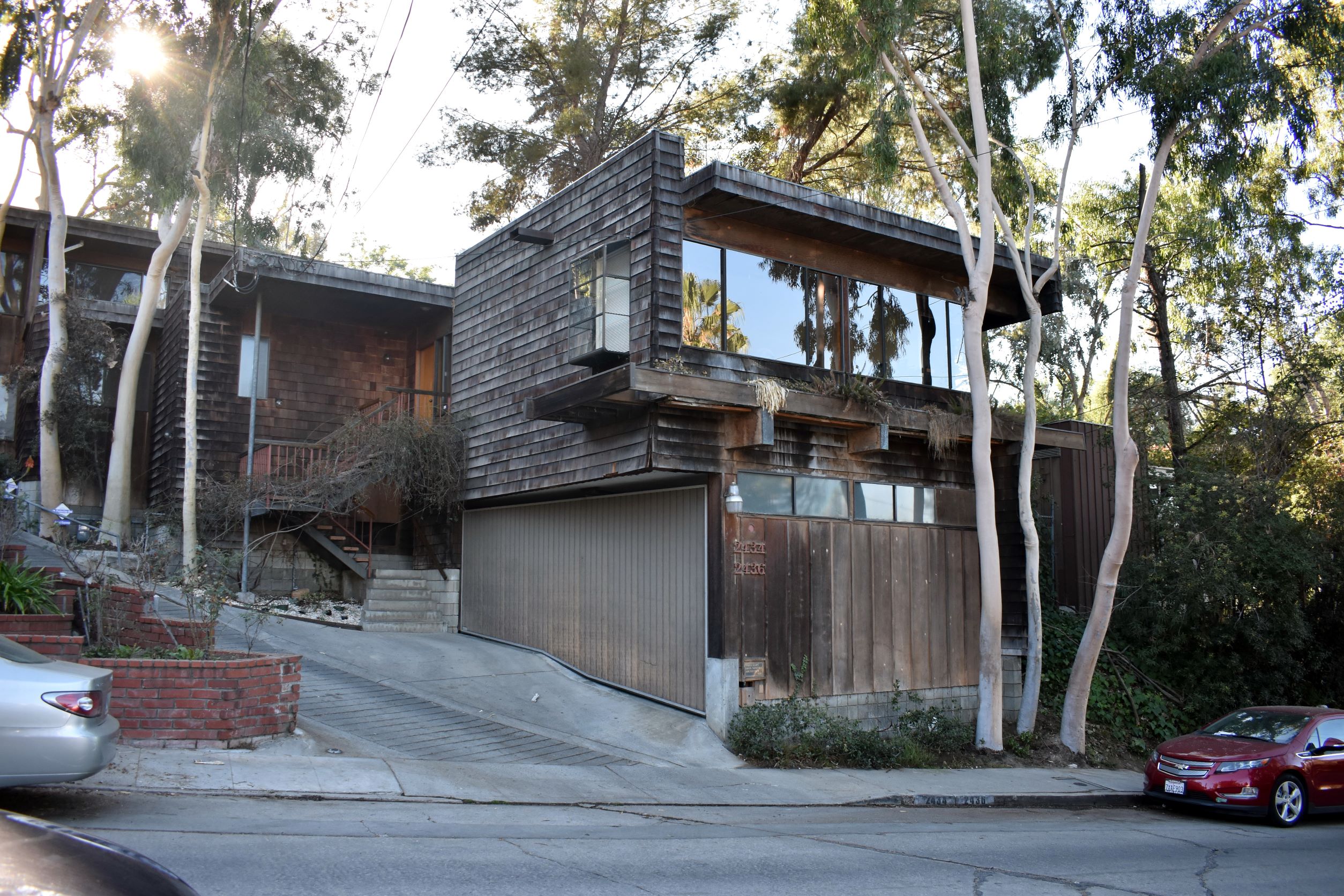 1980 - The Treetops Apartments, 2434-2436 Earl Street, Los Angeles CA. Three units designed by Dion Neutra located near the Neutra Colony. Due to its exterior facing the complex is unique in the Neutra canon. Deeded to the Neutra Institute. Photo by Michael Locke.
---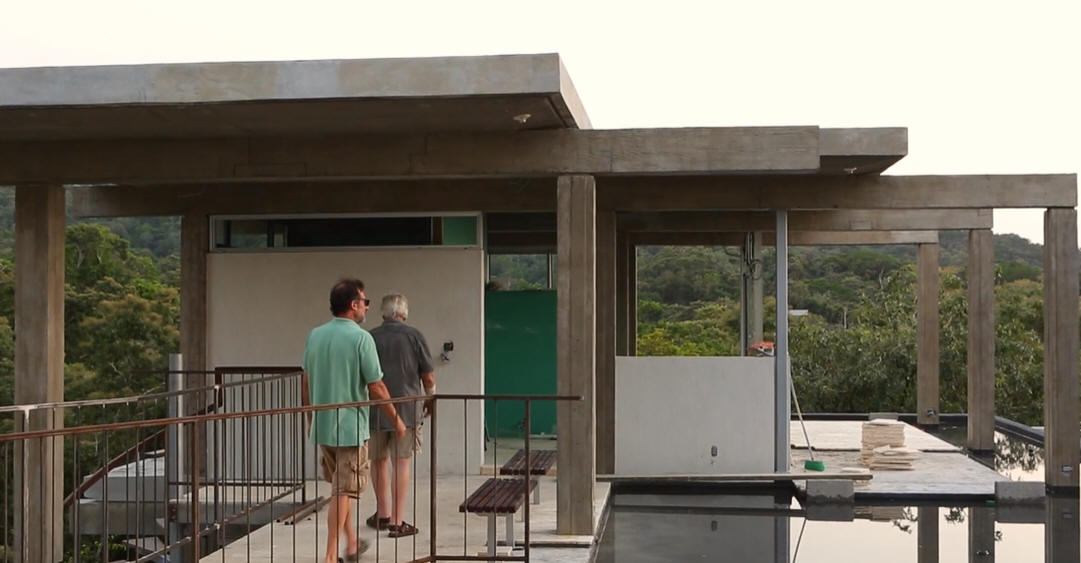 2022 - The Nick Neutra House, Roatan, Honduras. Dion Neutra's final project. Still under construction in 2022, it's the subject of a 2017 documentary short "Neutra in Roatan" available on Vimeo.
---
Sources include: Michael Boyd.