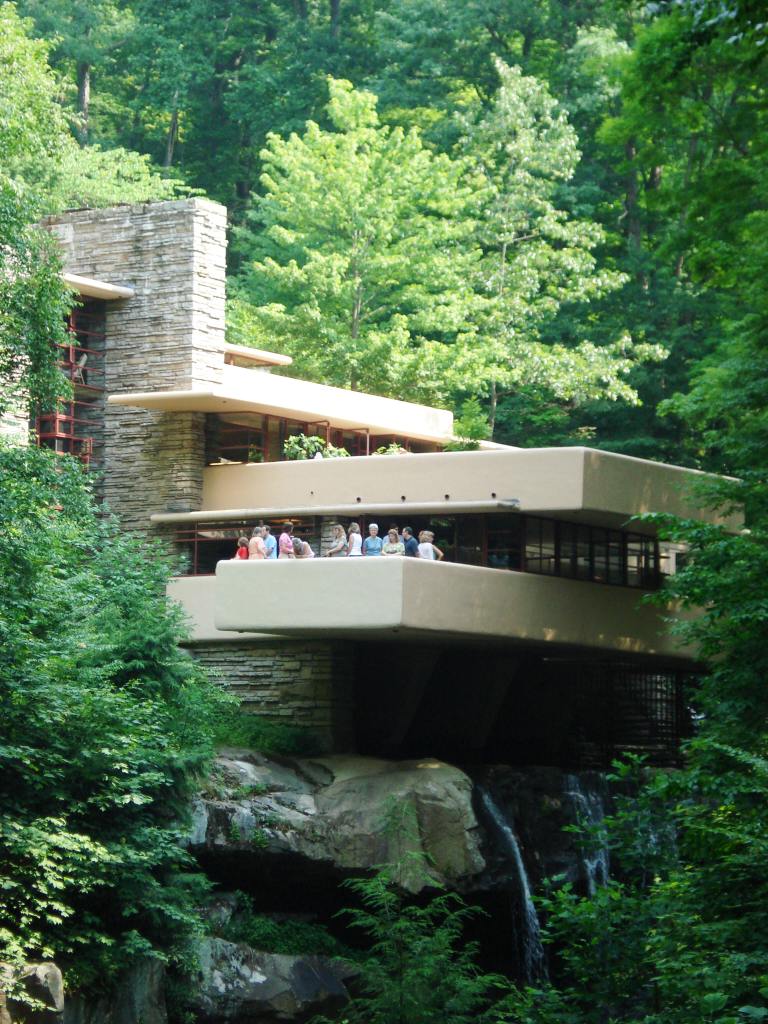 The Frank Lloyd Wright/Fallingwater+ Tour
Saturday-Sunday, May 14-15, 2022
SOLD OUT!
Have you always wanted to see Fallingwater, Frank Lloyd Wright's masterpiece? It's the most famous Modernist house in America!
Do the Wright thing and join USModernist on our 11th annual trip to Fallingwater. What about flying, direct, to Pennsylvania? It's all included. Breakfast? Lunch each day? Wi-fi? Yes. Hotel? You betcha. Dinner Saturday night? Ground transportation? Of course, plus all admissions. Wow, that's incredible! We think so, too. We do all the work so you can have a wonderful bucket list experience!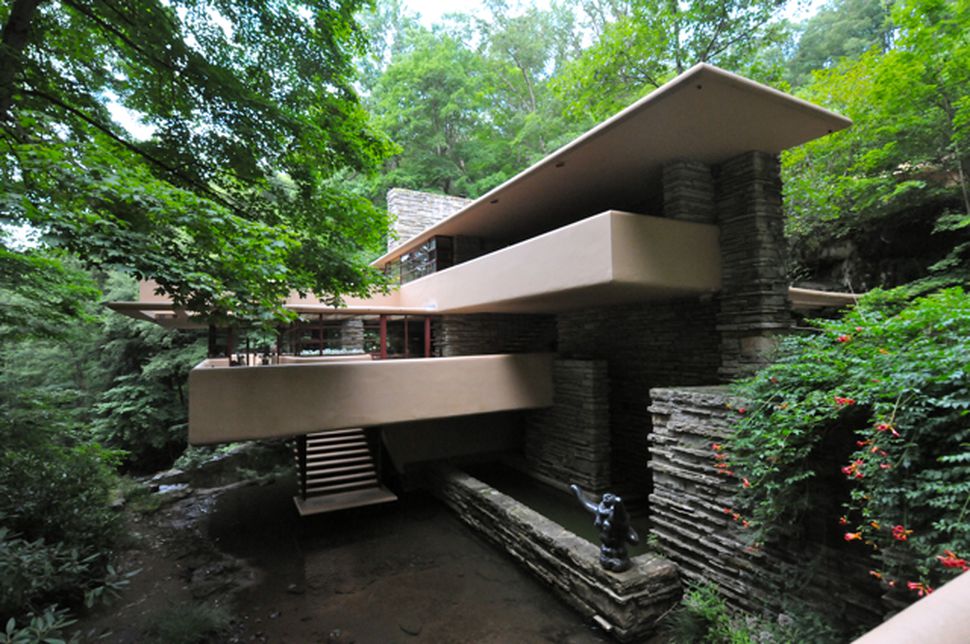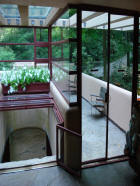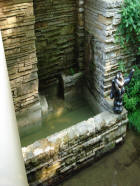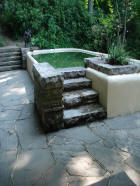 Fallingwater was designed by world-renowned architect Frank Lloyd Wright in 1935 over a waterfall as a weekend home for the Kaufman family. After its completion, Time called it Wright's "most beautiful job," and it is listed among Smithsonian's Life List of 28 places to visit before you die. The house was designated a National Historic Landmark in 1966. In 1991, the AIA named Fallingwater the "best all-time work of American architecture" and in 2007, it was ranked 29th for the AIA's America's Favorite Architecture.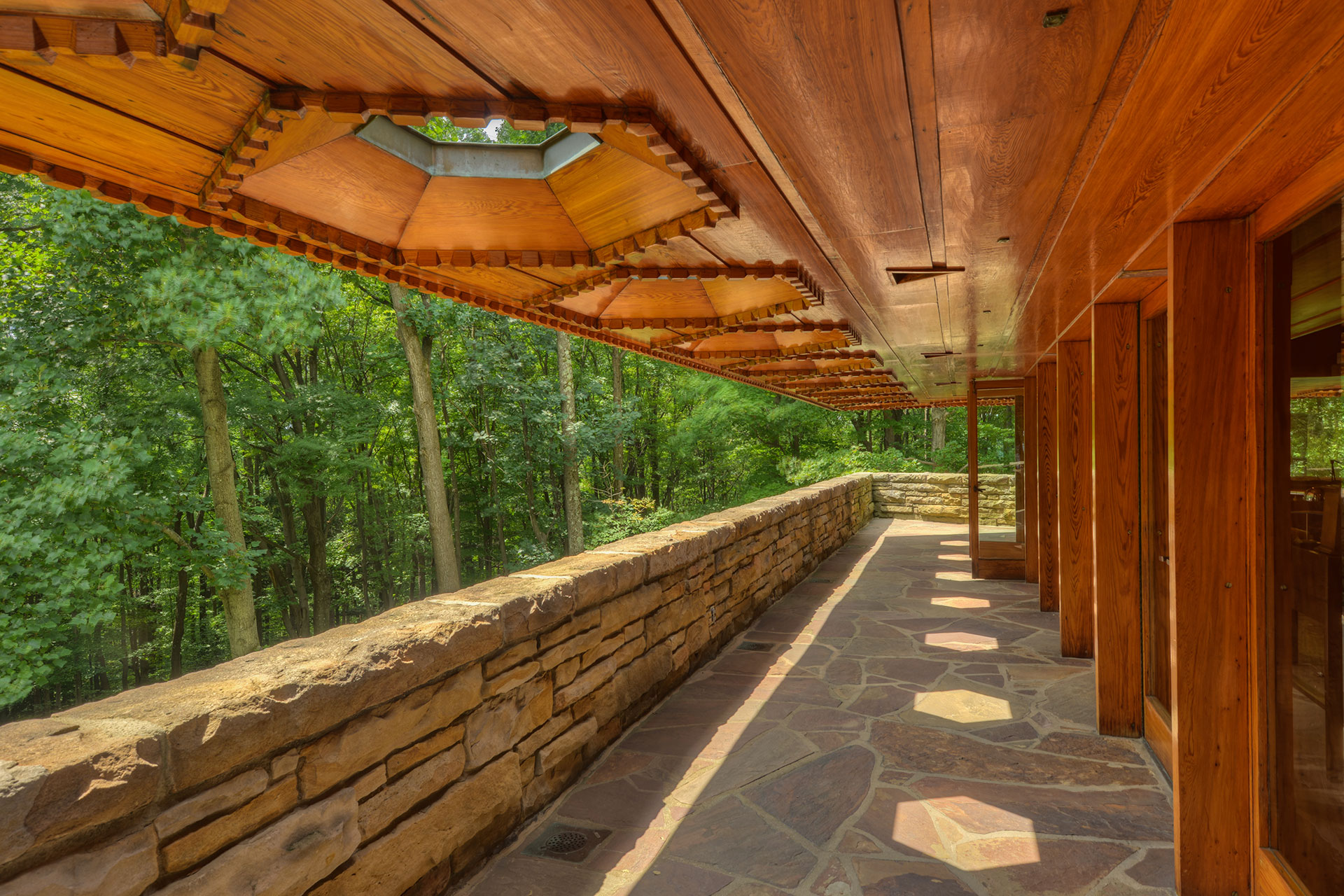 Did you know that just a few miles away, there's another remarkable Wright house, Kentuck Knob, and its world-class outdoor sculpture garden? That's included.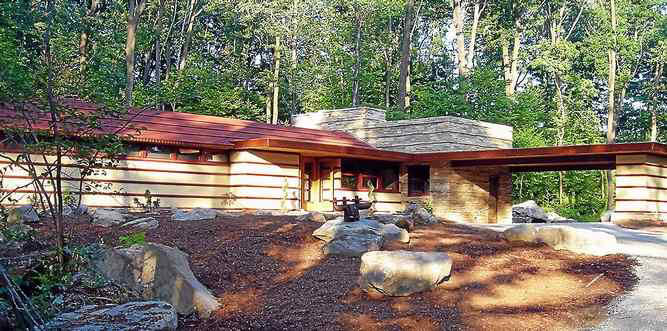 Want to see more Modernist houses by Wright and his apprentices? You'll go to Polymath Park which is chock full of them! This is the Duncan House.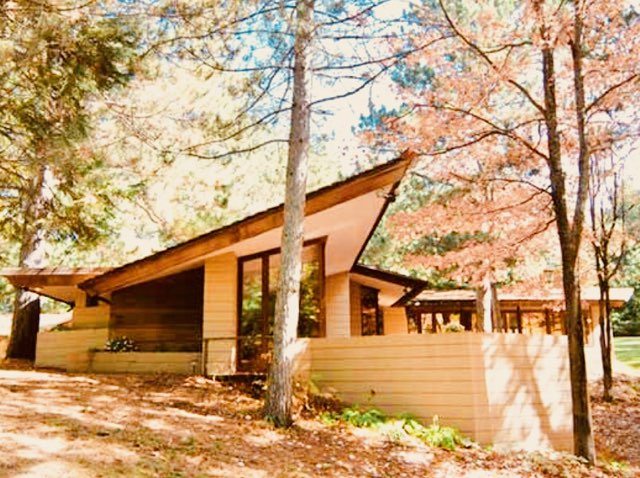 And this is the Lindholm House, aka Mantyla, one of several more at Polymath Park.
As featured on CBS Sunday Morning

And least but not least, the Andy Warhol Museum in Pittsburgh!
---
Join USModernist's merry band of architectural adventurers as we make the pilgrimage to Fallingwater, Kentuck Knob, Polymath Park, and all things Wright. This trip is a once-in-a-lifetime opportunity with virtually everything included!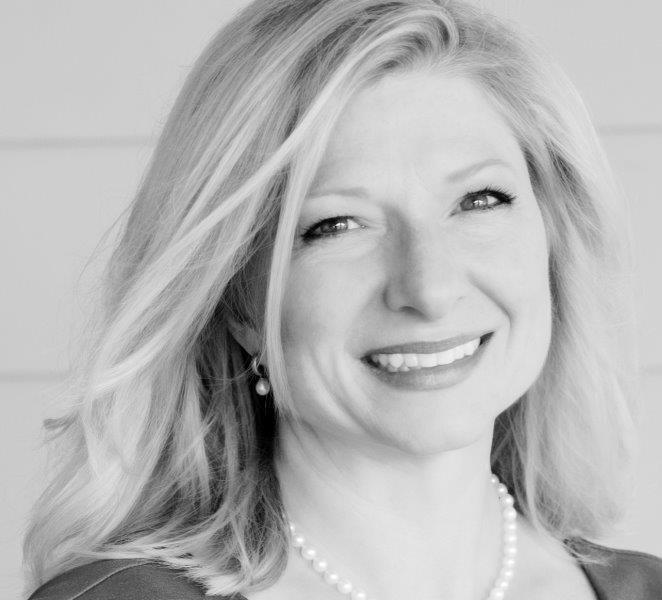 Tour Leader Angela Roehl knows how to optimize your Wright experience!
TRIP INCLUDES
Roundtrip direct flight from RDU to Pittsburgh Intl Airport via American Airlines. If you'd like to arrange your own air, email george@usmodernist.org after registration and you'll get a $150/person rebate within a week.

Our own air-conditioned touring bus with wifi.

Admissions and tours of Fallingwater, Kentuck Knob, the Andy Warhol Museum, and Polymath Park with external photography permitted.

Double occupancy accommodations at the delightful Mount Pleasant Holiday Inn Express with free breakfast and free wifi.

Lunch both days.

Dinner on Saturday night. Sunday night dinner is on your own at the Pittsburgh airport.
SATURDAY
830am Arrive at RDU American Airlines ticket counter
930am Fly direct to Pittsburgh
11am Arrive Pittsburgh
1130am Lunch as we roll
12n Tour Andy Warhol Museum
3pm Arrive at Fallingwater, and shop the great Fallingwater Wright store
330pm Fallingwater Tour
530pm Dinner
730pm Arrive Hotel
SATURDAY
8am Breakfast at the Hotel, check out
930am Tour Kentuck Knob
12n Lunch and Tour Polymath Park
5pm Fly to RDU
---
$1199 per person double occupancy
$1349 per person single occupancy
$1099 per person double occupancy, Mod Squad Members
$1249 per person single occupancy, Mod Squad Members

All proceeds benefit USModernist's work in the documentation, preservation, and promotion of residential Modernist architecture. For questions, please call Executive Director George Smart at 919.740.8407.

---
There's about a 15% chance the trip dates will need to be rescheduled. If that happens, you'll have the option to proceed or get a full refund!
All participants must provide proof of at least double vaccination prior to departure. Masks must be worn inside certain buildings and the airplane.
Once full payment is made, there are no refunds for any reason except if USModernist cancels the trip. However, you can transfer your place to another person with at least two weeks written notice to USModernist; however, airfare is not transferable.
All participants are required to sign our standard liability release before going on the trip.
The itinerary, number, and order of trip events are subject to change without notice or refund.
There is a small but possible risk of overnight stay if buses and/or flights are delayed, in which case participants are responsible for any additional costs of meals, lodging, transportation, and incidental expenses. The chances of this happening are very small, and it has never happened before on an NCModernist trip, but it could happen, so be prepared.
One personal item and one carry-on only.No checked luggage allowed.
Parking at RDU is not included.
Architects can get self-reported CEU hours if arranged in advance with the AIA.