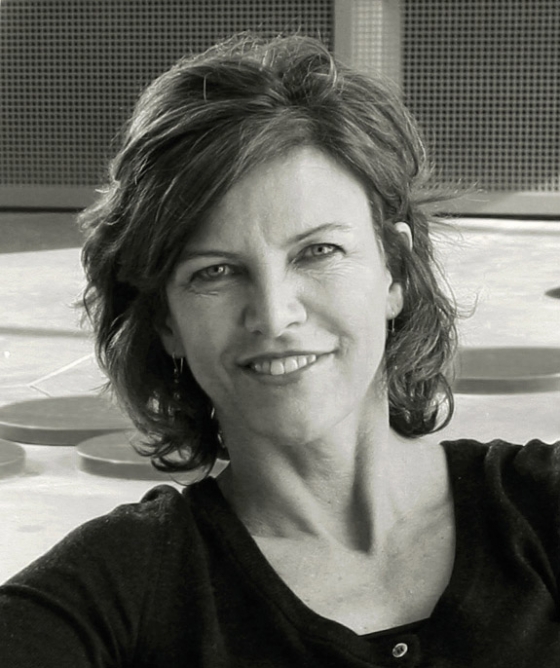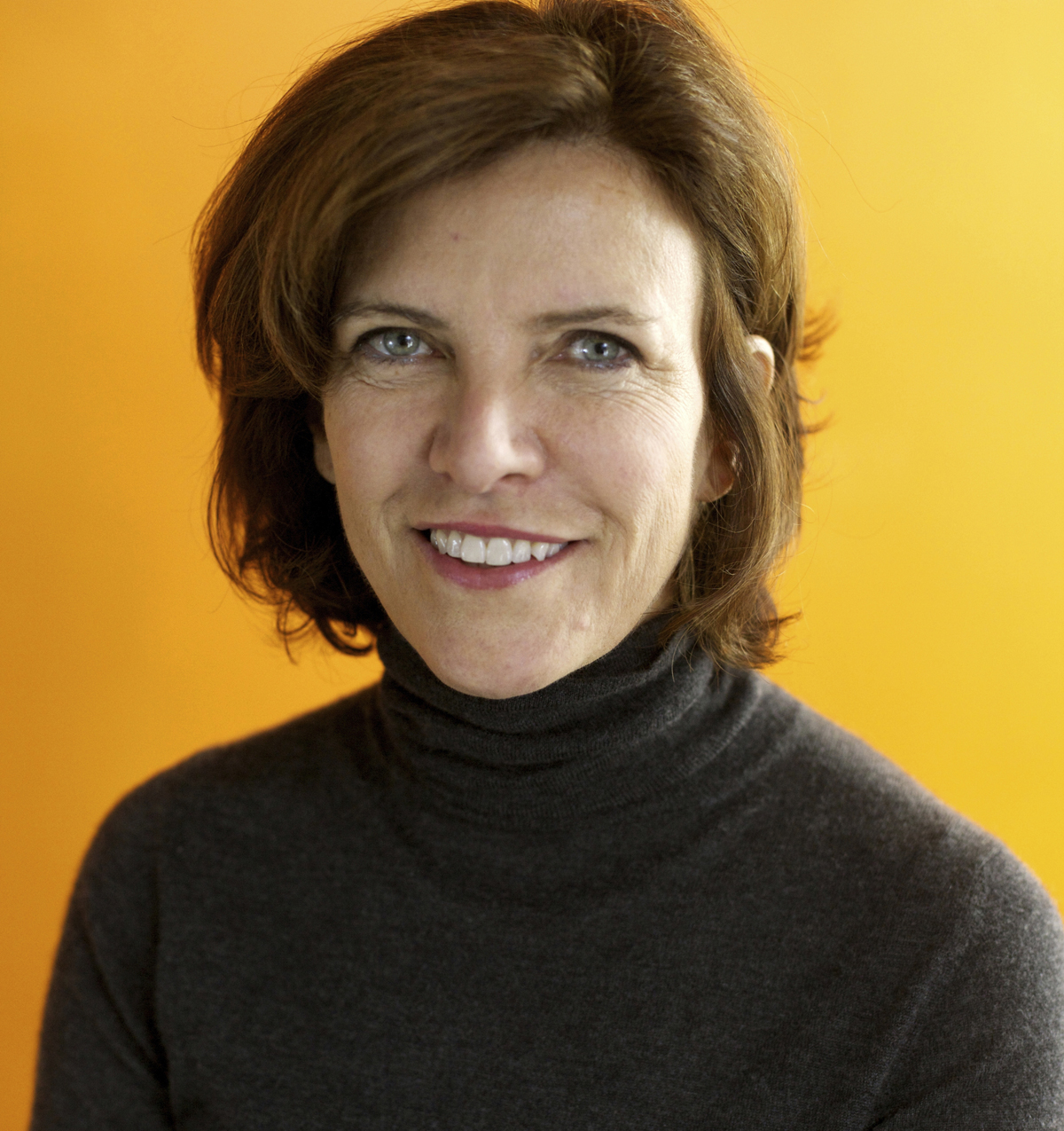 JEANNE GANG, FAIA, FRIBA (1964-)
Gang grew up in Belvidere IL, one of four sisters. She earned a 1986 degree in architecture at the University of Illinois then studied at the ETH Swiss Federal University of Technical Studies in Zurich, Switzerland, and ENSAV in Versailles, France. She earned a Masters in Architecture in 1993 from Harvard then worked with OMA/Rem Koolhaas in Rotterdam from 1993-1995. In 1997 at the age of 33, she founded Studio Gang. The Chicago-based firm has offices in New York, San Francisco, and Paris and specializes in community input, ecological awareness, and knowing when to reuse existing structures and materials instead of building anew. She was named Woman Architect of the Year in 2016 by Architectural Review.
In 2017, Gang was honored with the Louis I. Kahn Memorial Award (Philadelphia Center for Architecture), Fellowship in the Royal Architectural Institute of Canada, and elected to the American Academy of Arts and Sciences. She was elected an International Fellow of the Royal Institute of British Architects (RIBA) in 2018. Gang wrote two books, Reveal (2011) and Reverse Effect: Renewing Chicago's Waterways (2011) and she edited Studio Gang: Architecture (2020). Research by Catherine Westergaard Cramer.
---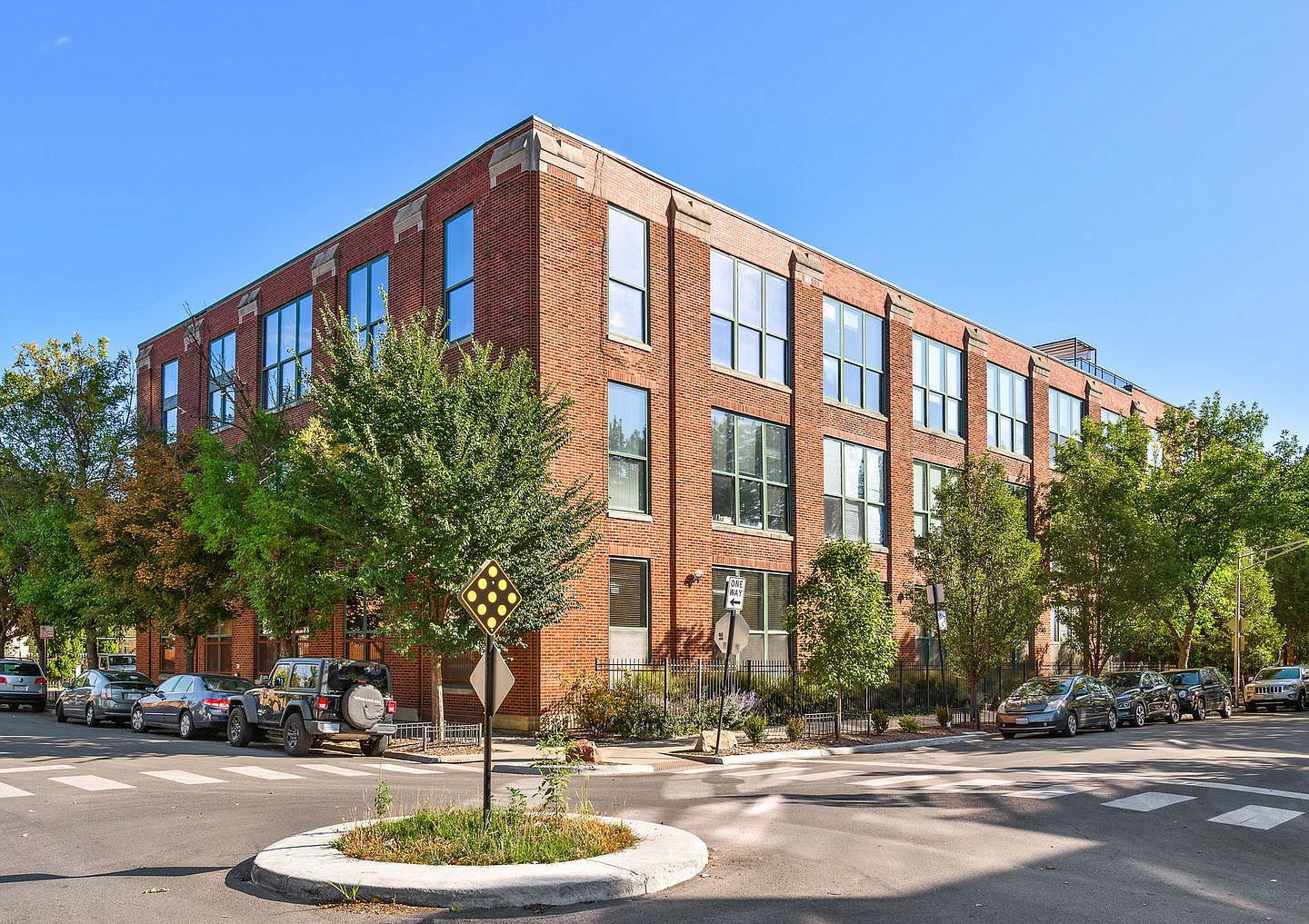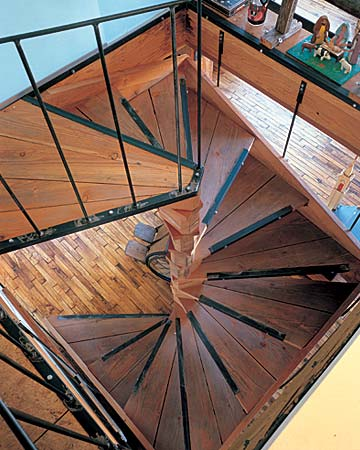 1999 - The Susann Craig Loft, aka Belden Loft, 2650 West Belden Avenue, Chicago IL. Renovation of an industrial building in Logan Square. Susann Craig was an art collector from whom Gang once rented a room.
---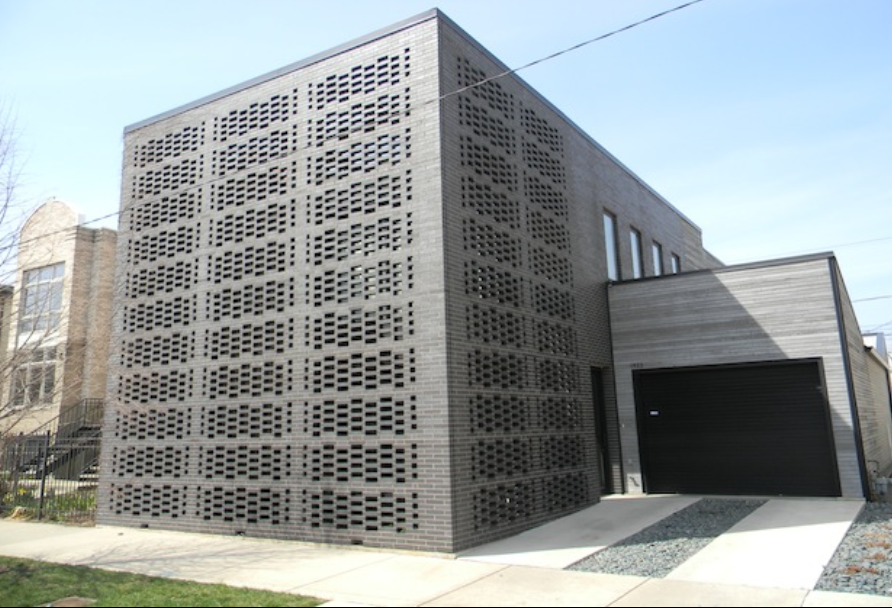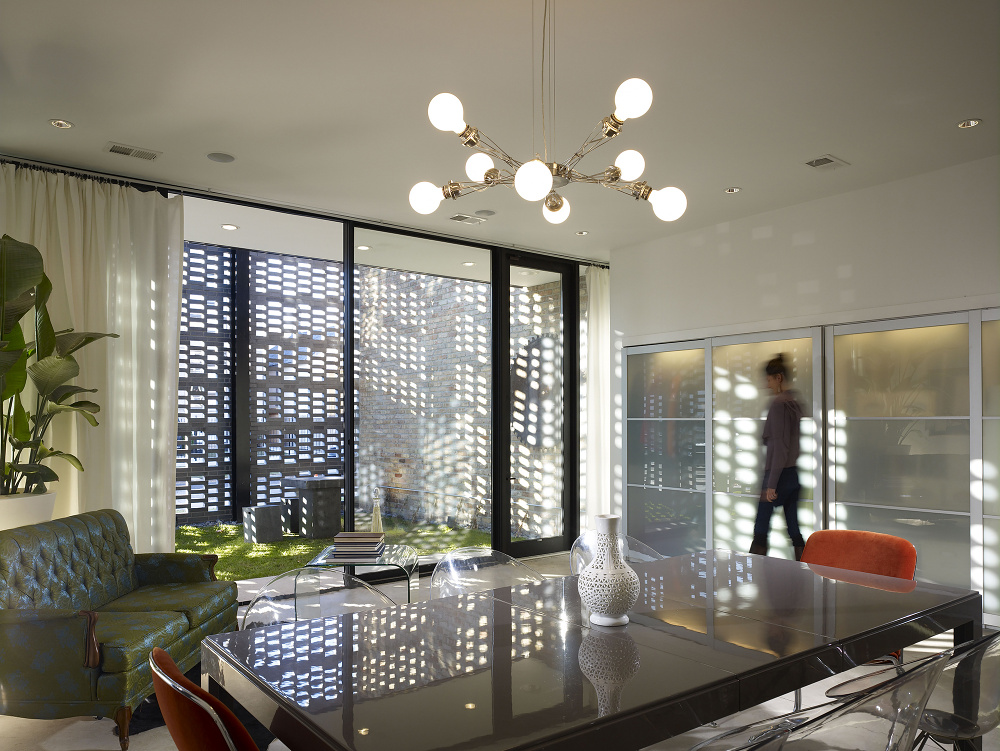 2009 - The David Hernandez and Teresa Surratt House, aka Brick Weave House, 1922 West Race Avenue, Chicago IL. Renovation of an 1891 building. Featured in Architectural Record Houses of 2009.
---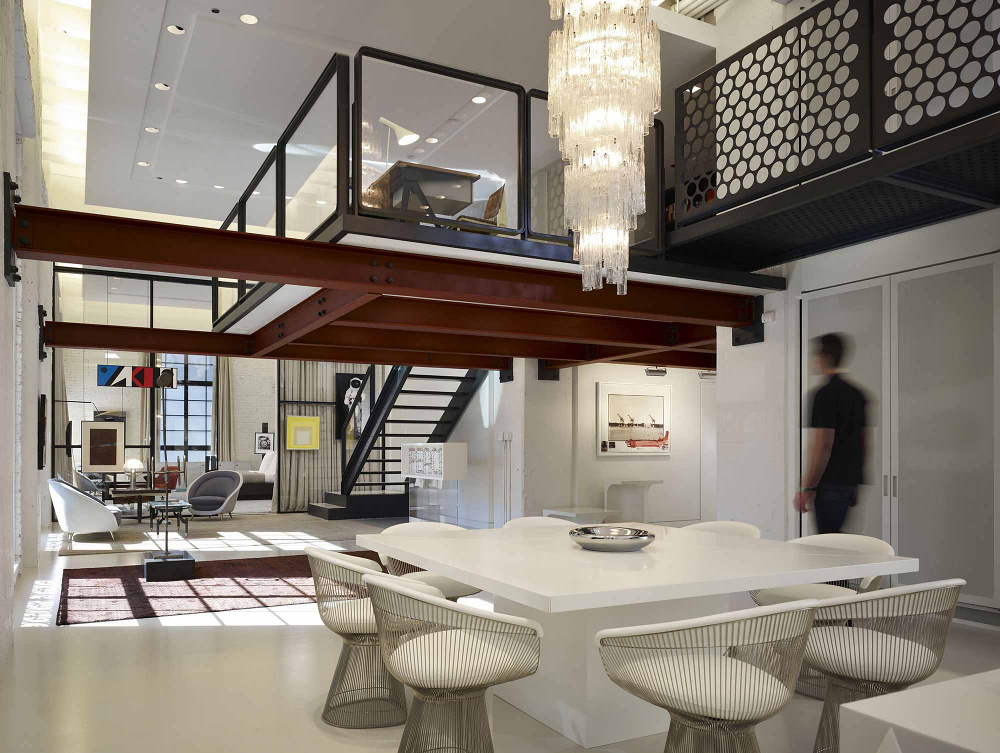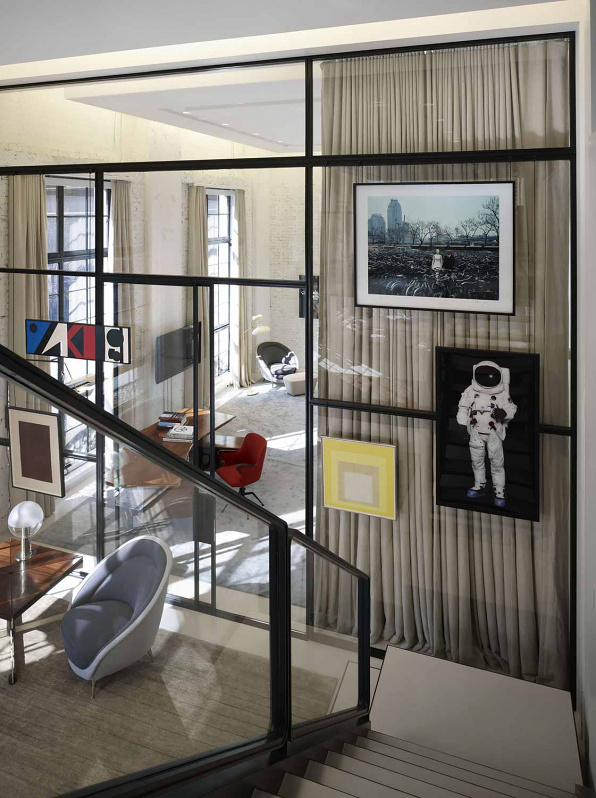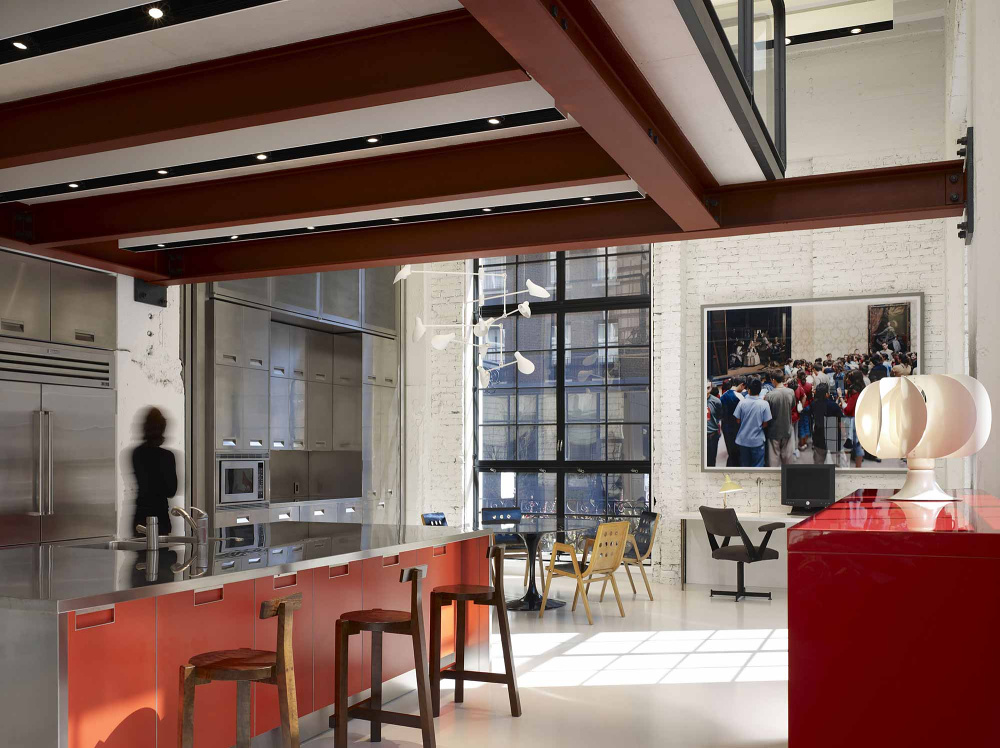 2009 - aka Maisonette, 1300 North State Parkway, Chicago IL. Transformation of a former ballroom space in the Ambassador West building into an 8,100+ sf modern home. Status unknown.
---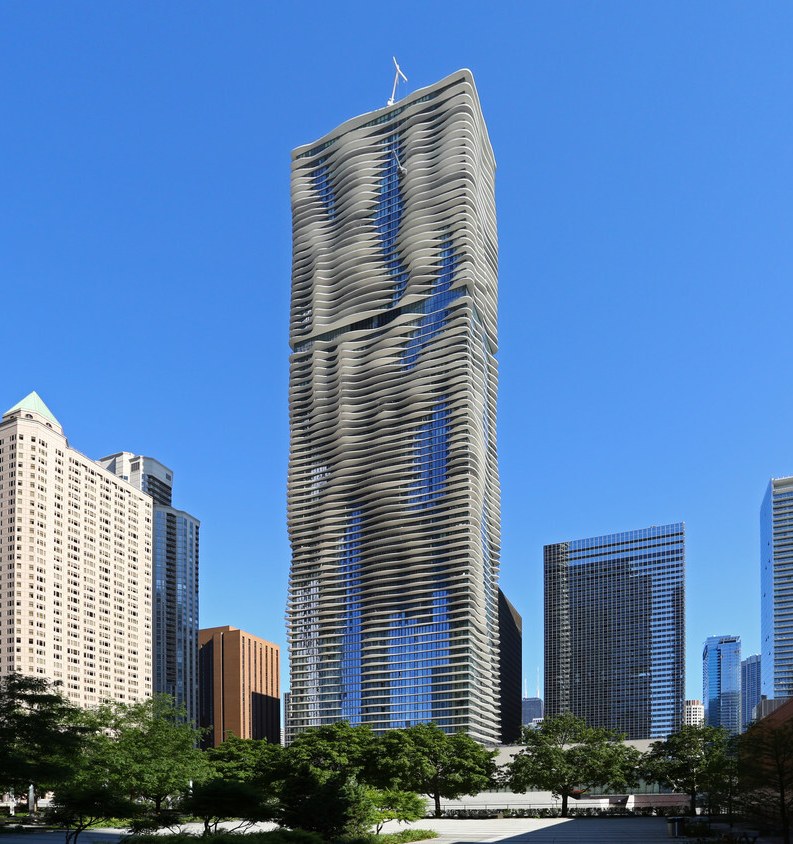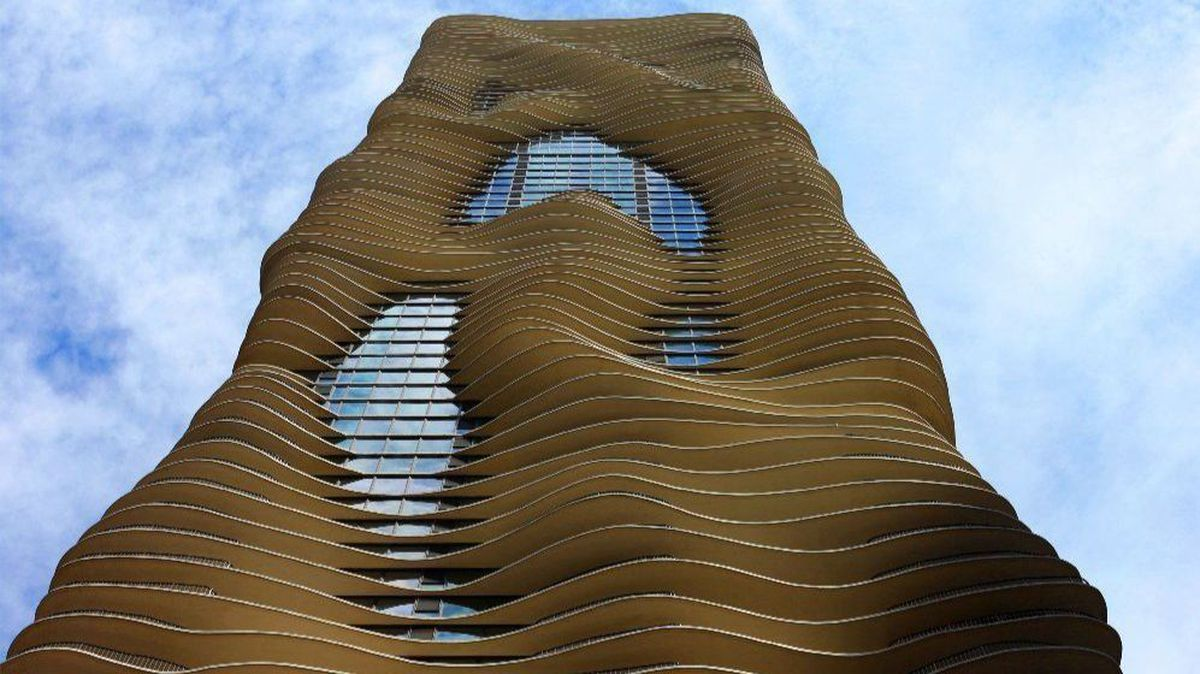 2009 - The Aqua Tower, Aqua at Lakeshore East Apartments, 225 North Columbus Drive, Chicago IL. An 82-unit mixed use residential skyscraper. Architect of record is James Loewenberg of Loewenberg Associates.
---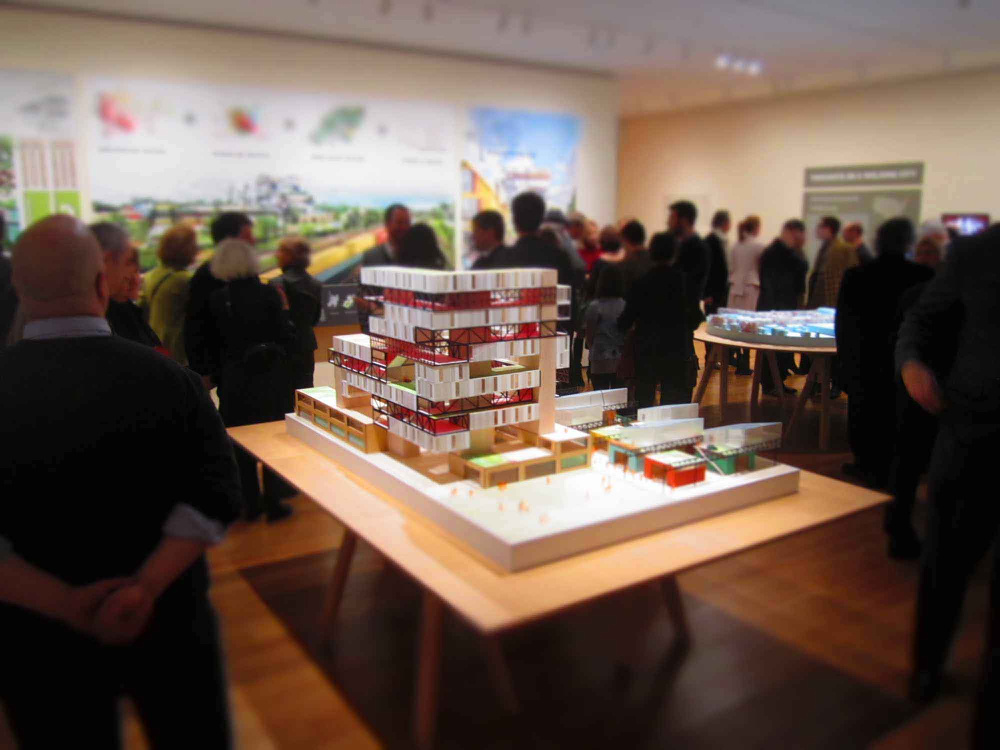 2012 - The Foreclosed: Rehousing the American Dream Exhibition, Museum of Modern Art, New York NY. During summer 2011, five interdisciplinary teams of architects, urban planners, ecologists, engineers, and landscape designers worked in public workshops at MoMA PS1 to envision new housing and transportation infrastructures that could catalyze urban transformation in the country's suburbs.
---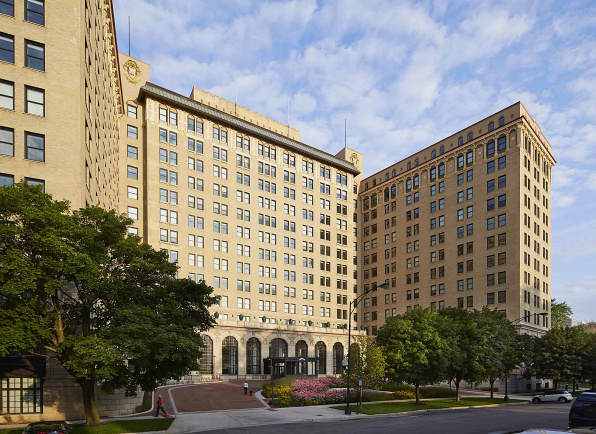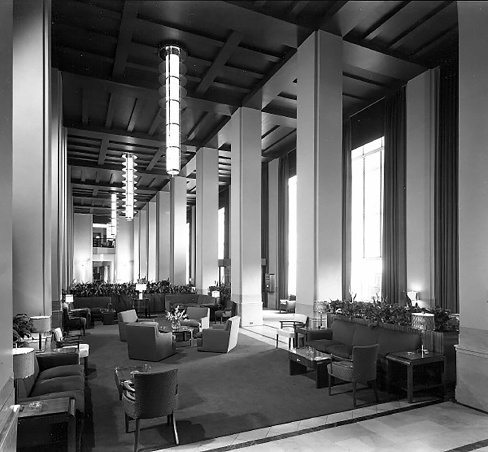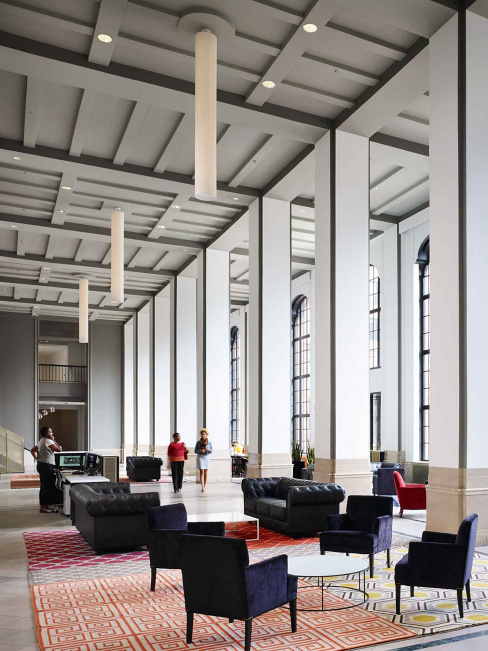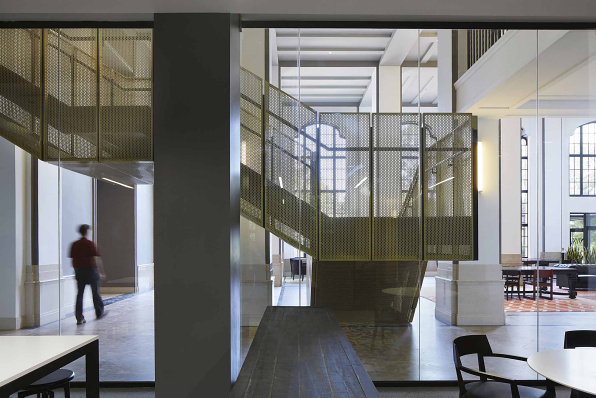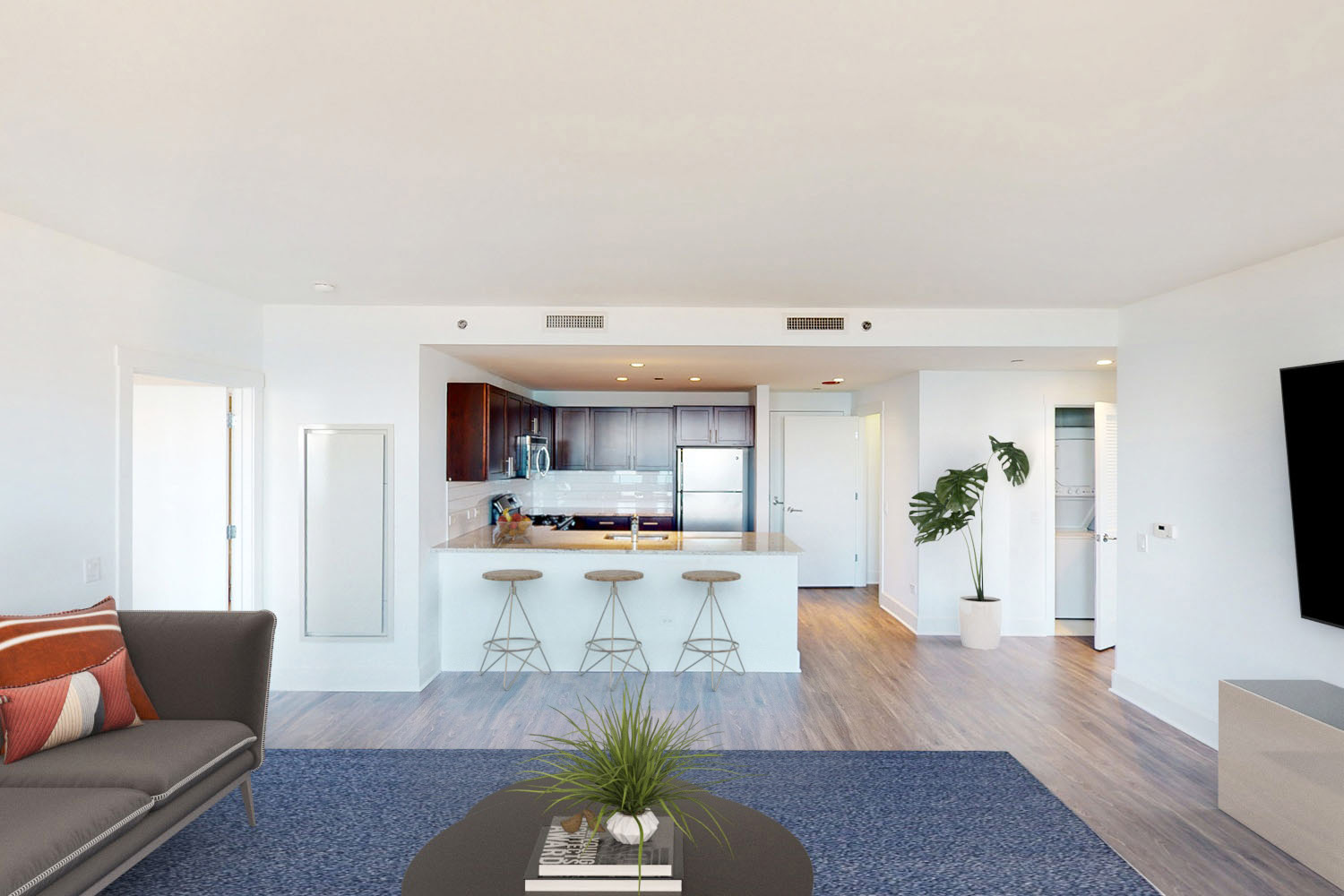 2014 - The Shoreland Apartments, 5454 South Shore Drive, Chicago IL. Renovation of the 1930s Shoreland Hotel into 330 apartments on 13 floors. The black and white photo is pre-renovation.
---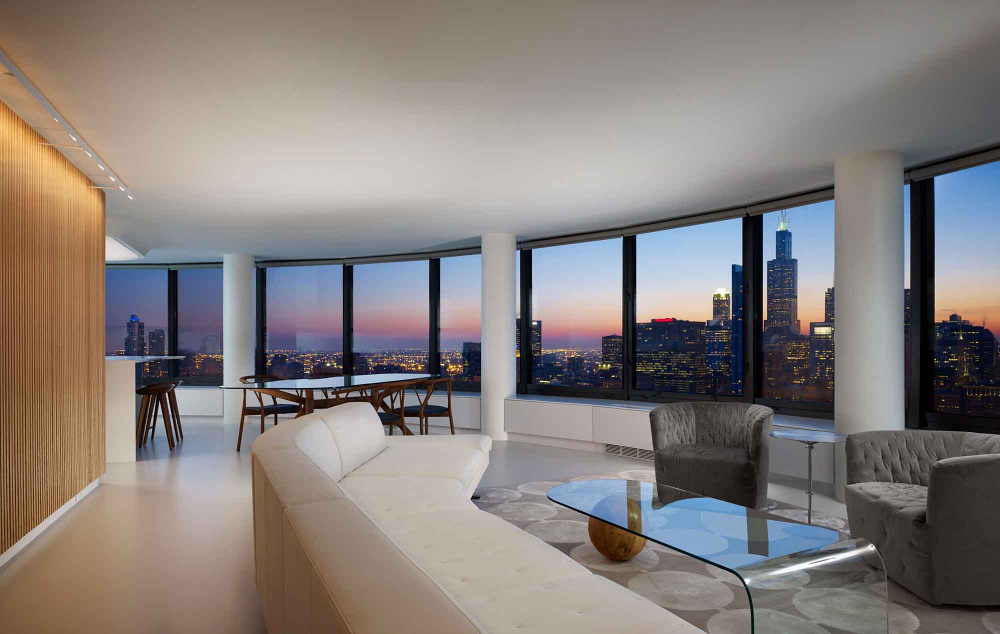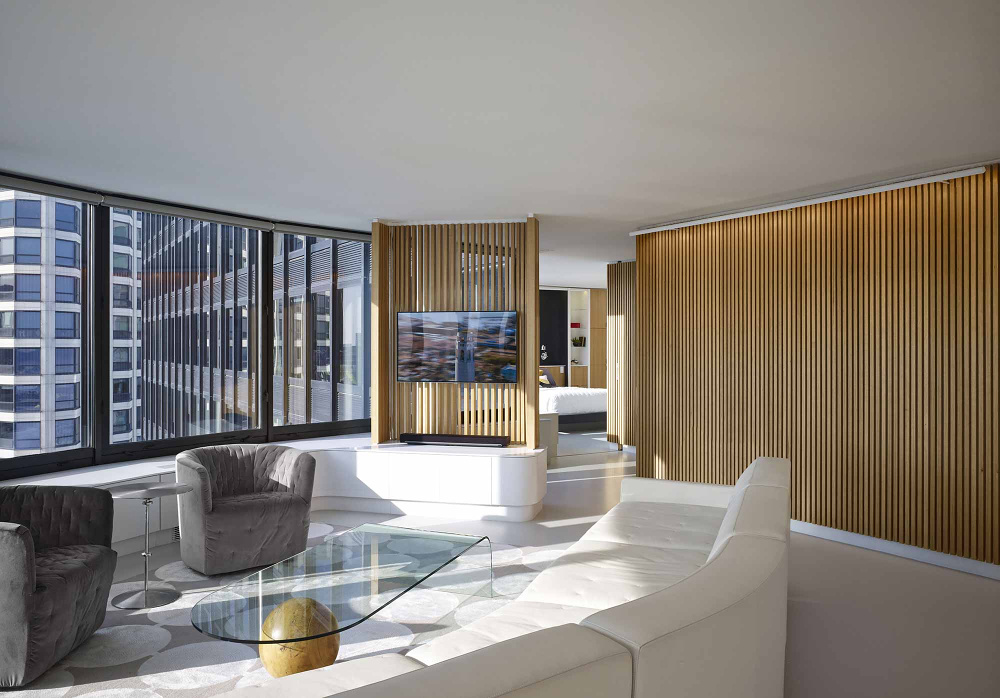 2014 - aka Harbor Point Residence, 155 North Harbor Drive, Chicago IL. Unit located in the Harbor Point highrise, a 52-story tower constructed in 1970 and designed by Soloman, Cordwell Buenz and Associates. This residence combined two separate apartments into one 1900 sf apartment. Status unknown.
---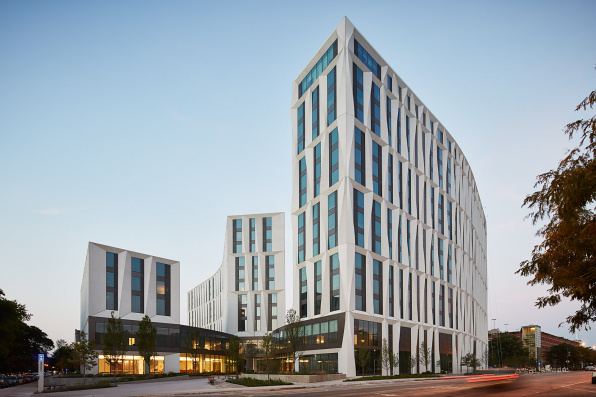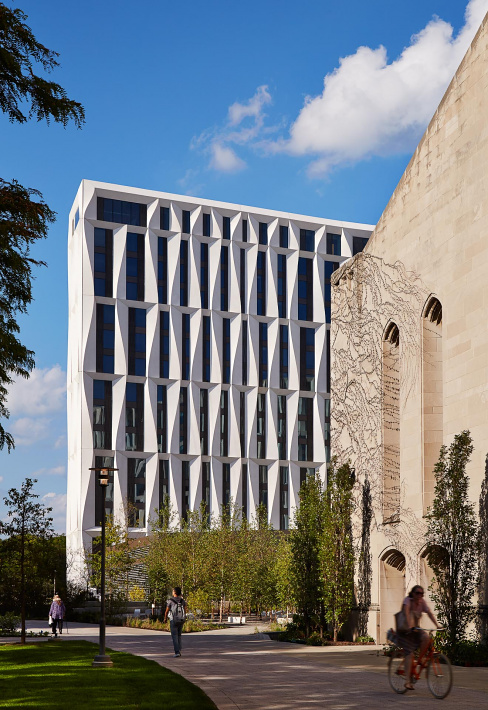 2016 - The University of Chicago Campus North Residential Commons, 5500 South University Avenue, Chicago IL. Serves 800 undergrads with 400,000 sf of dining, commons, university classrooms, offices, green space, and 10,000 sf of retail.
---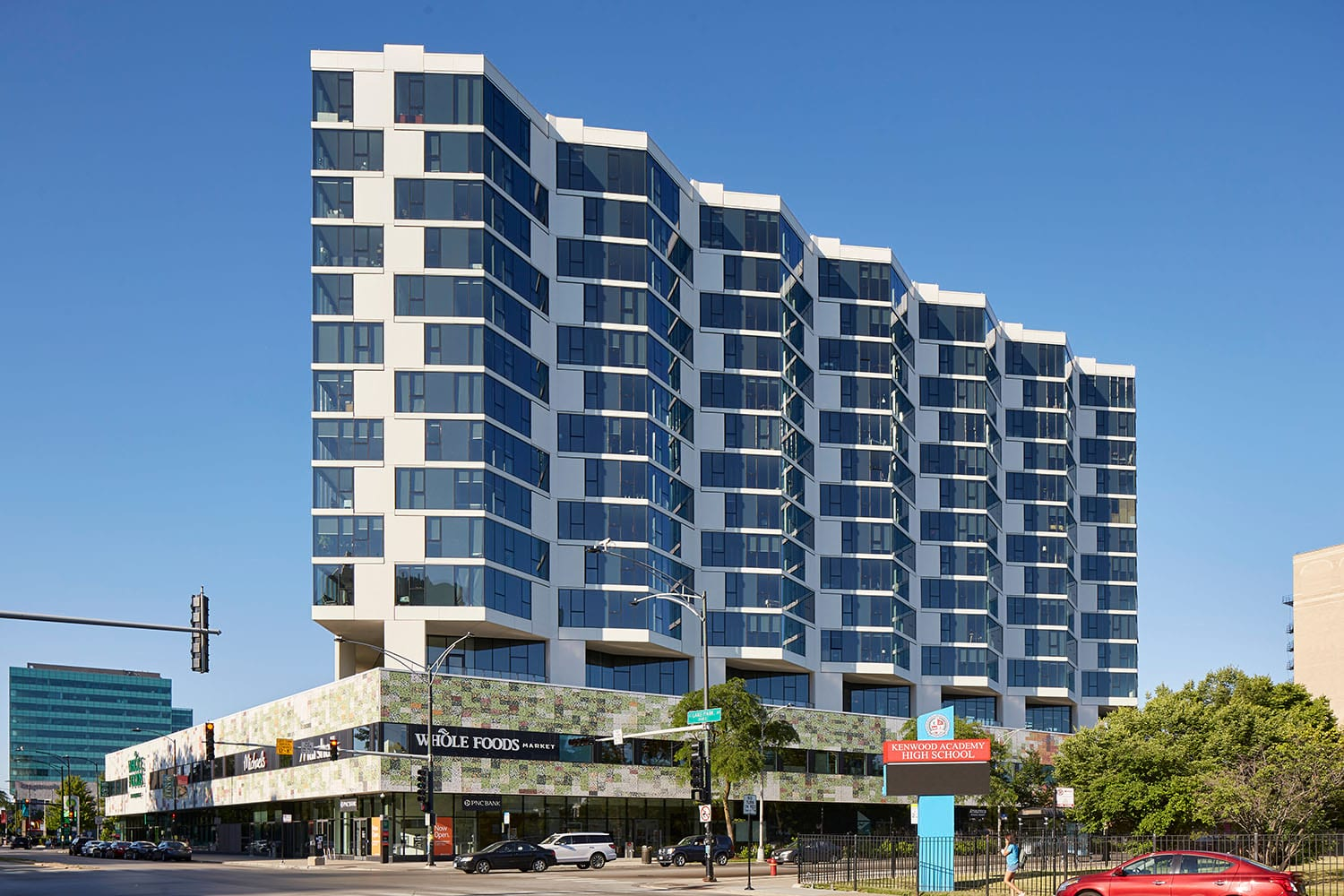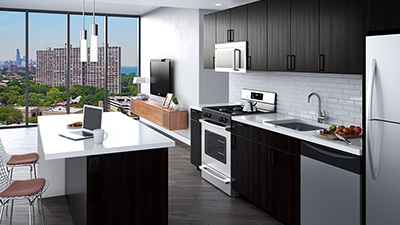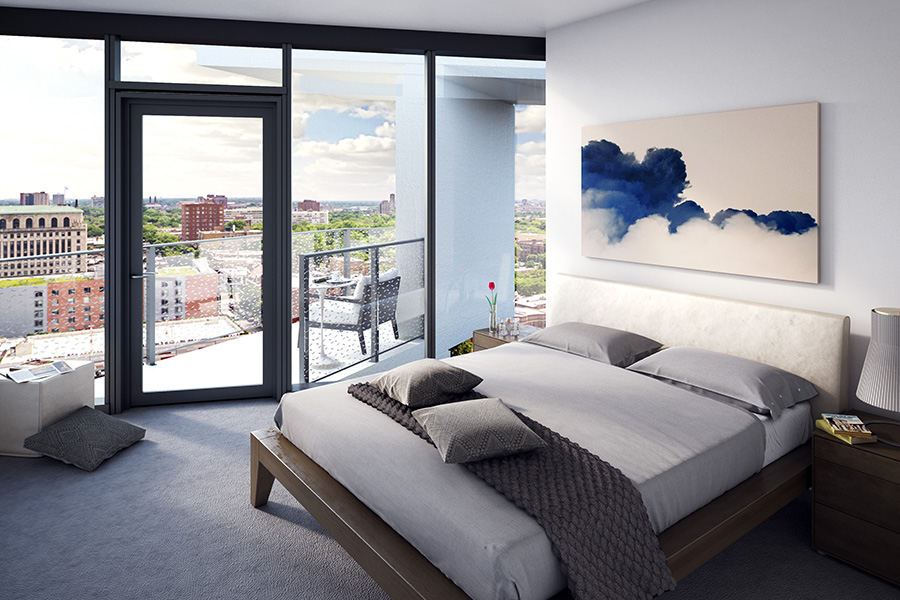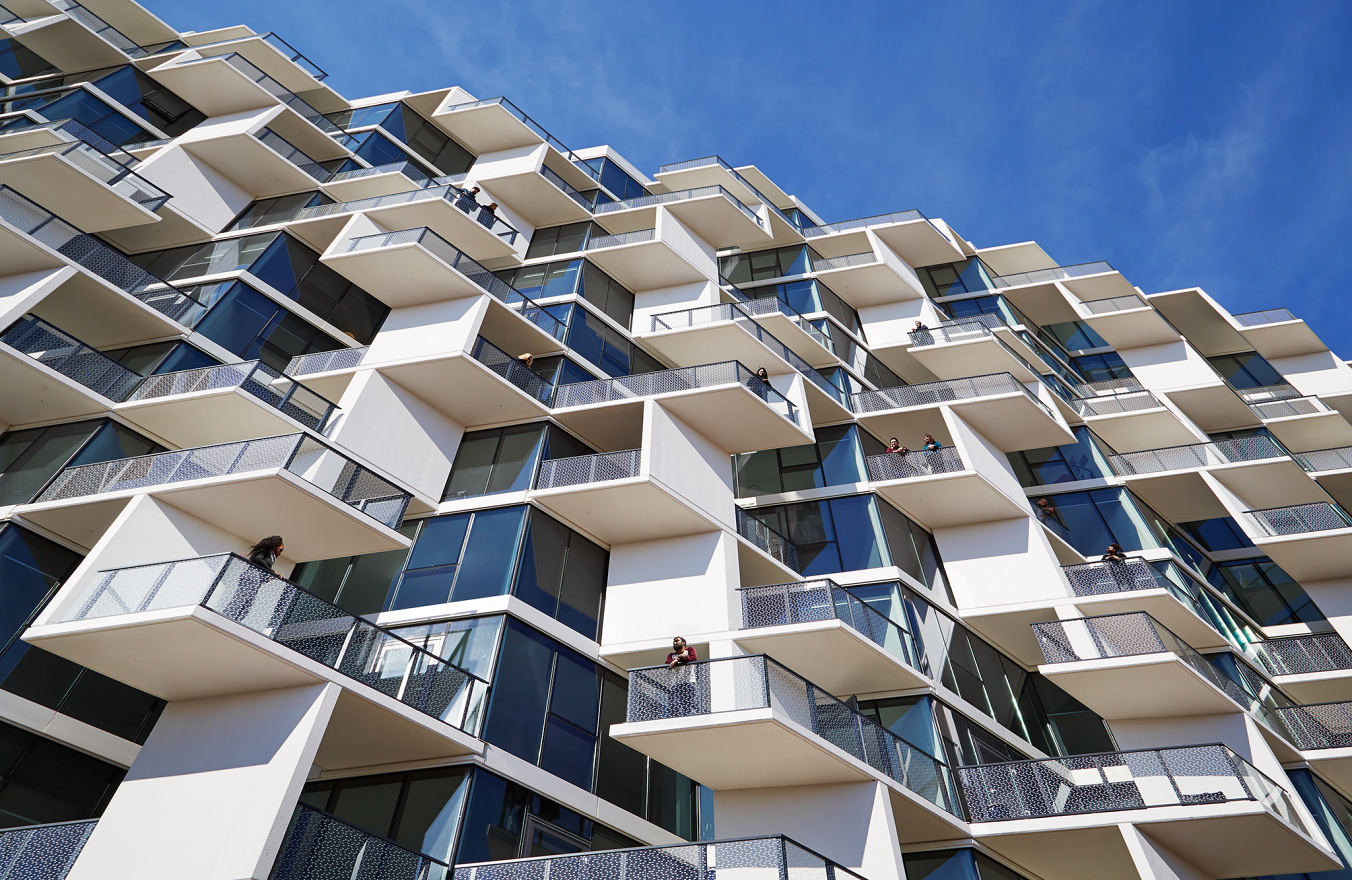 2016 - The City Hyde Park Mixed Use Tower, 5105 South Harper Avenue, Chicago IL. 182 residential units.
---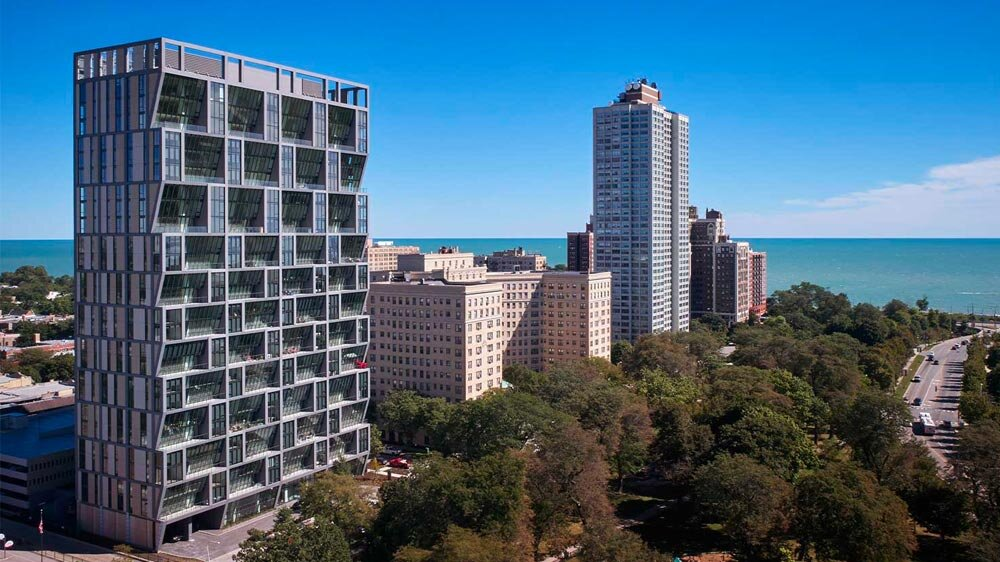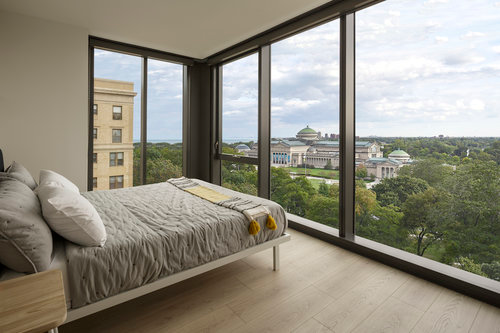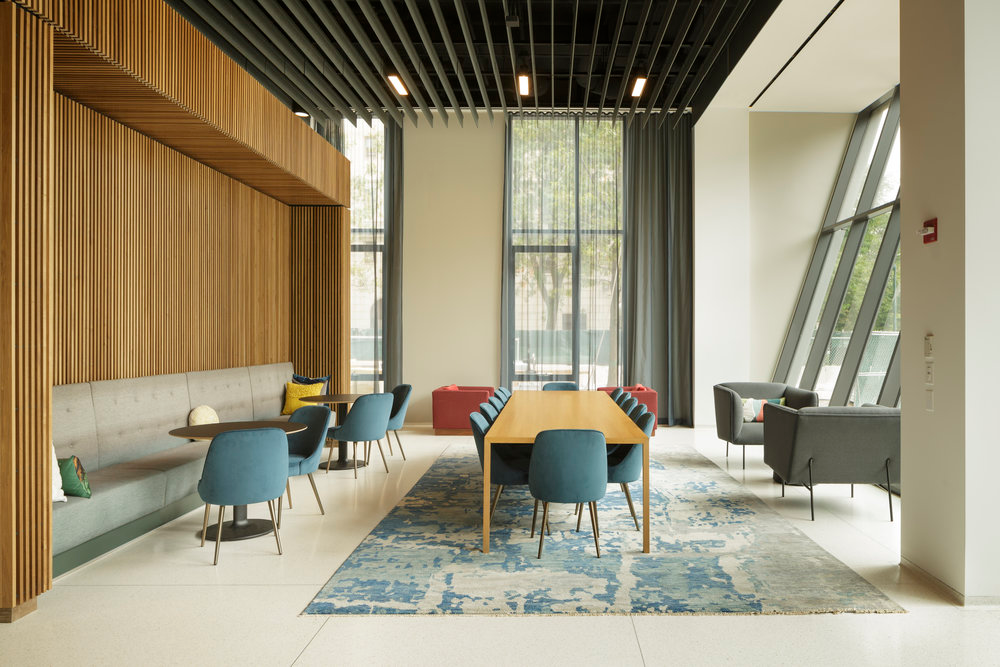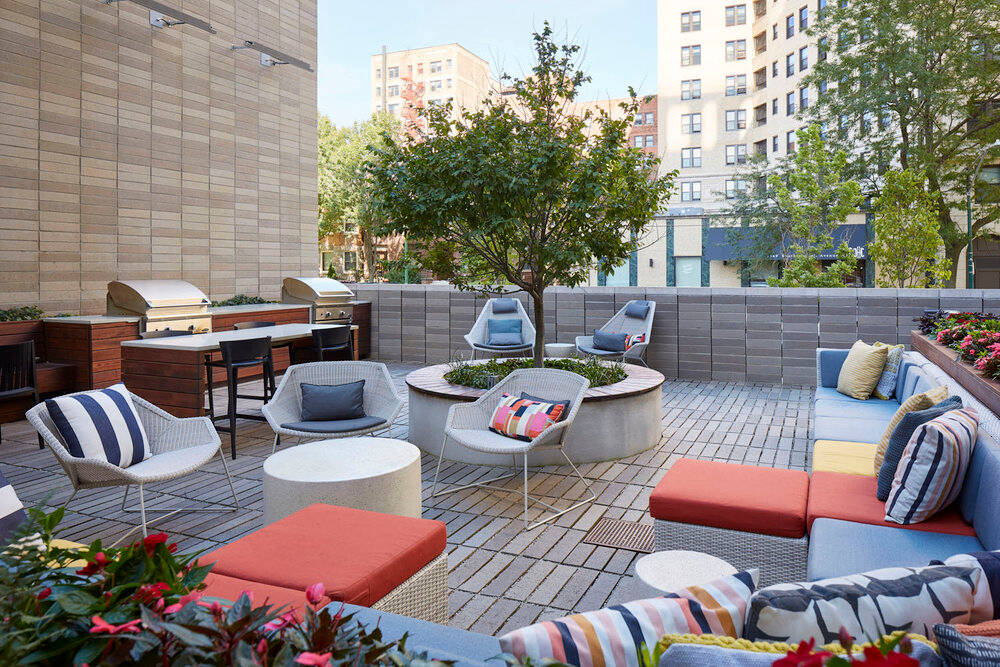 2018 - The Solstice on the Park Residential Tower, 1616 East 56th Street, Chicago IL. A 26-story, residential tower with 250 units and a green roof.
---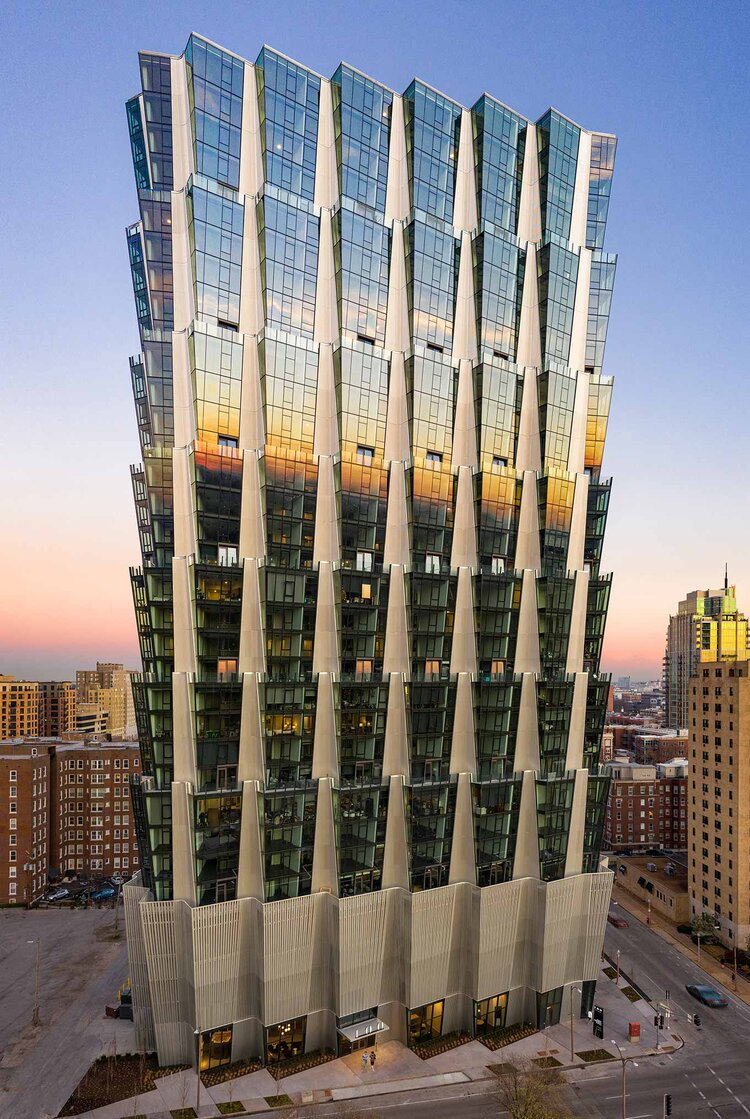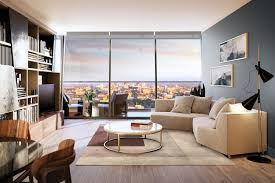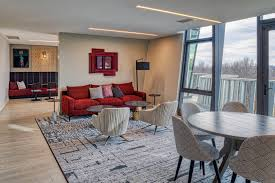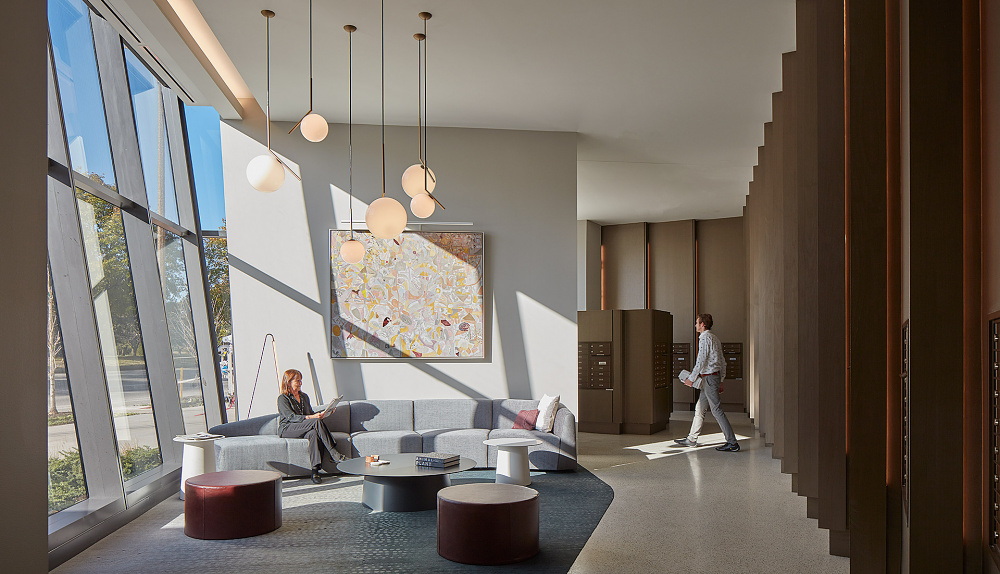 2020 - The One Hundred Mixed-Use Tower, 100 North Kings Highway Boulevard, St. Louis MO. Thirty-six story mixed use tower with 315 residential units, retail, and parking.
---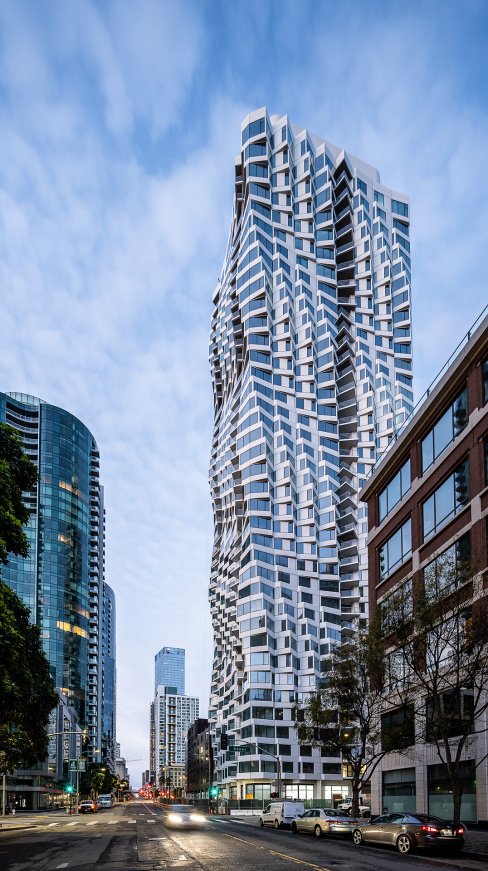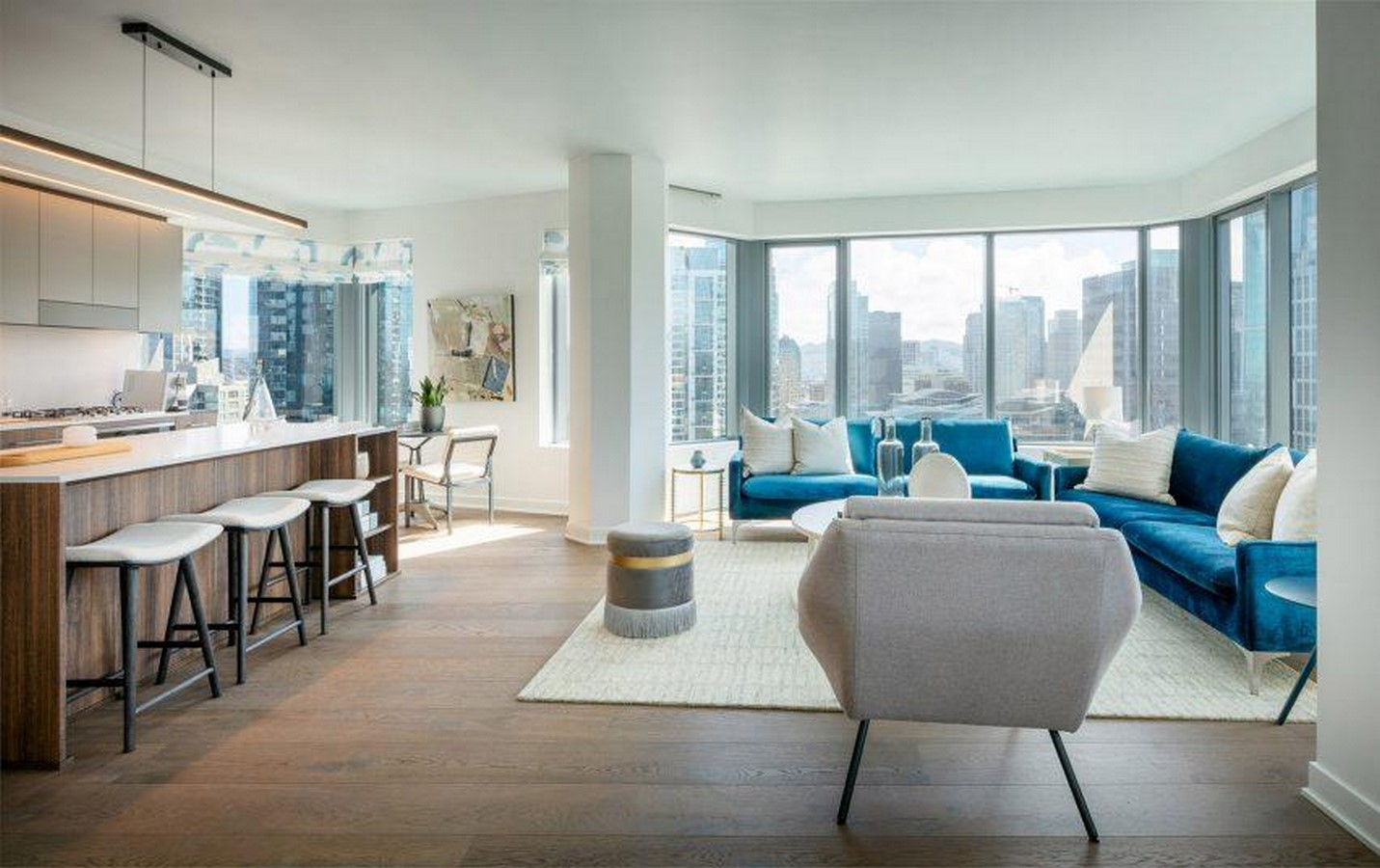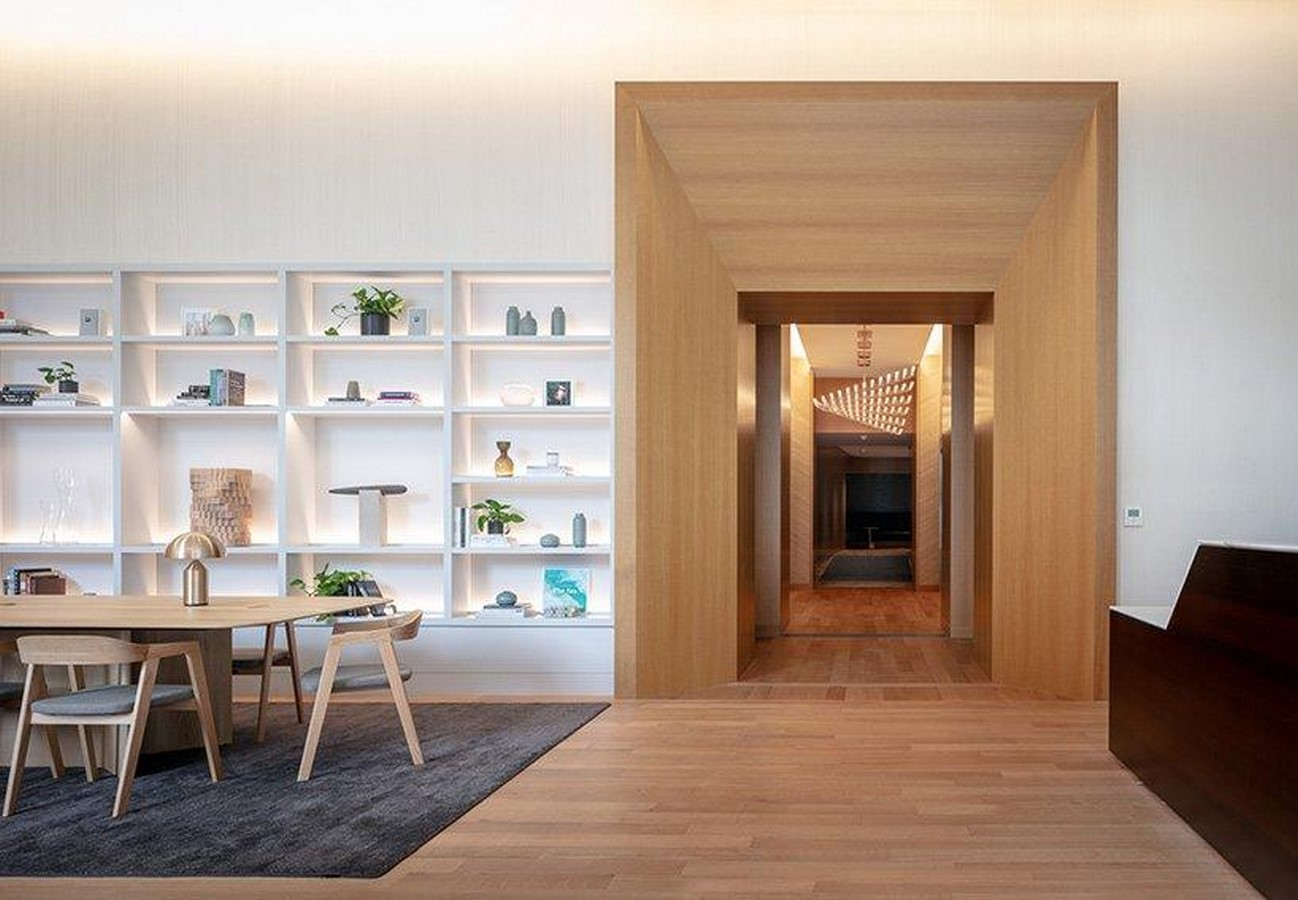 2020 - The Mira, aka The Twisting Tower, 280 Spear Street, San Francisco CA. LEED Gold Certified mixed-use development with 392 units (studio, one-and two-bedroom) and 10,000 sf ground floor retail space.
---

2020 - aka Leaf Litter Lodge, near Cashiers NC. Built by Ben (Fuzz) Convery.
---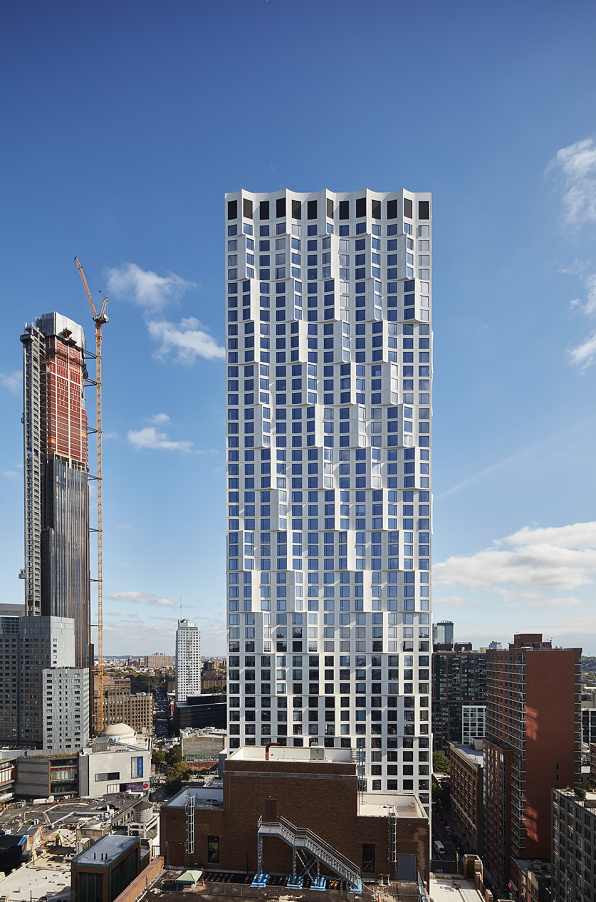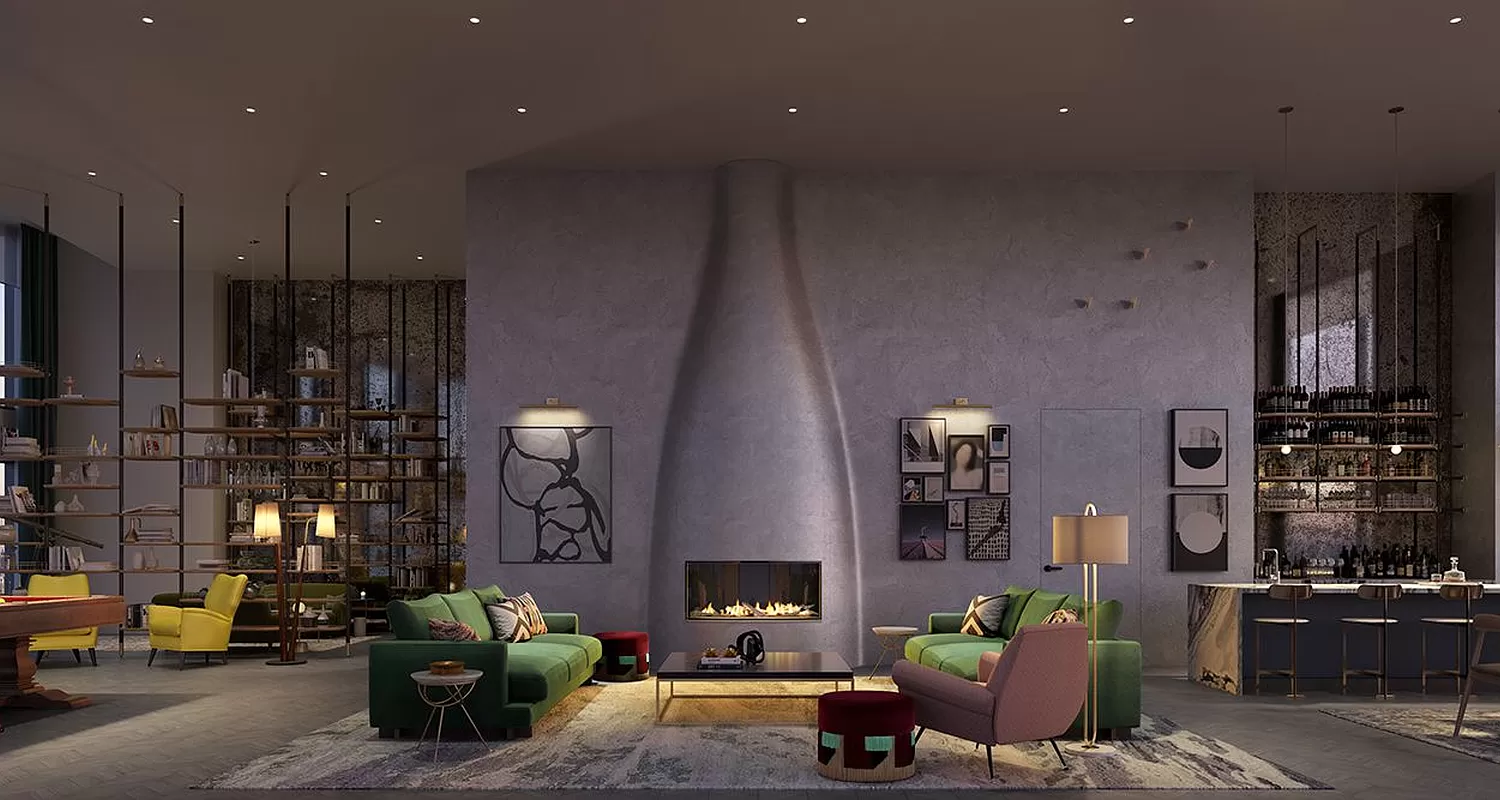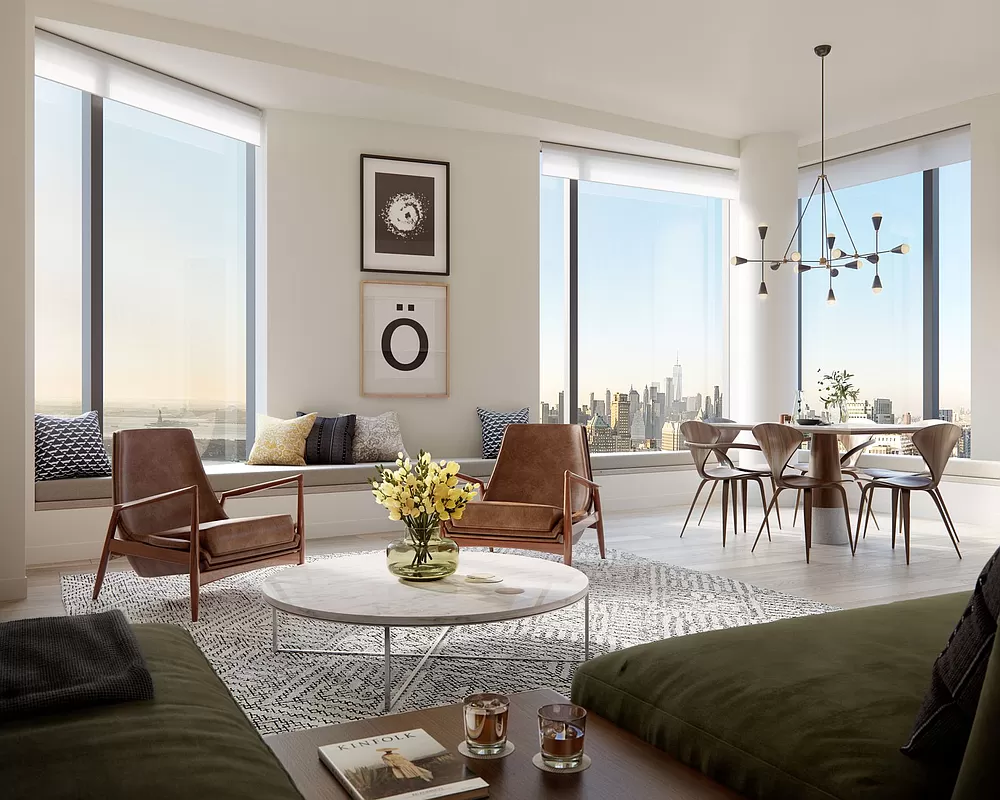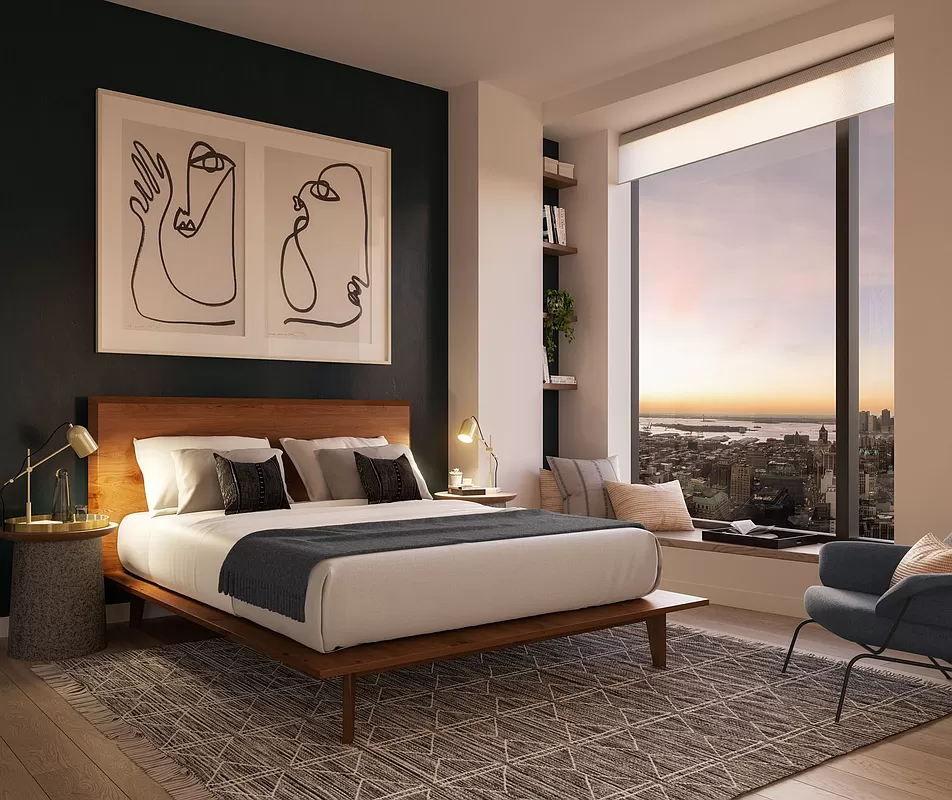 2021 - The 11 Hoyt Condominium Tower, 11 Hoyt Street, Brooklyn NY. Fifty-seven stories with 490 units and amenities. The architect of record is Hill West.
---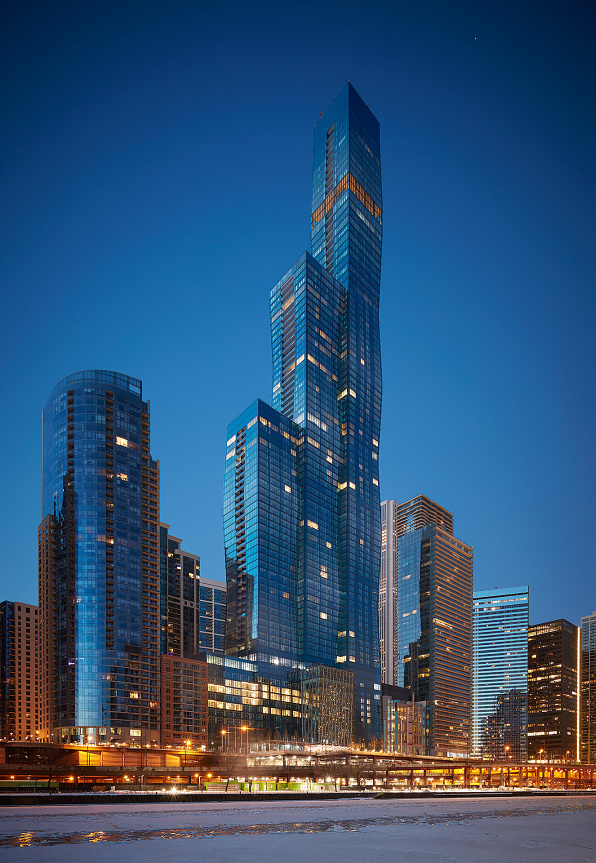 2022 - The St. Regis, aka Vista Tower, corner of Upper Wacker Drive and East Waterside Drive, Chicago IL. 101 stories. 393 condominiums, 192 luxury hotel rooms and amenities. Architect of record is bKL with Gensler as the hotel architect.
---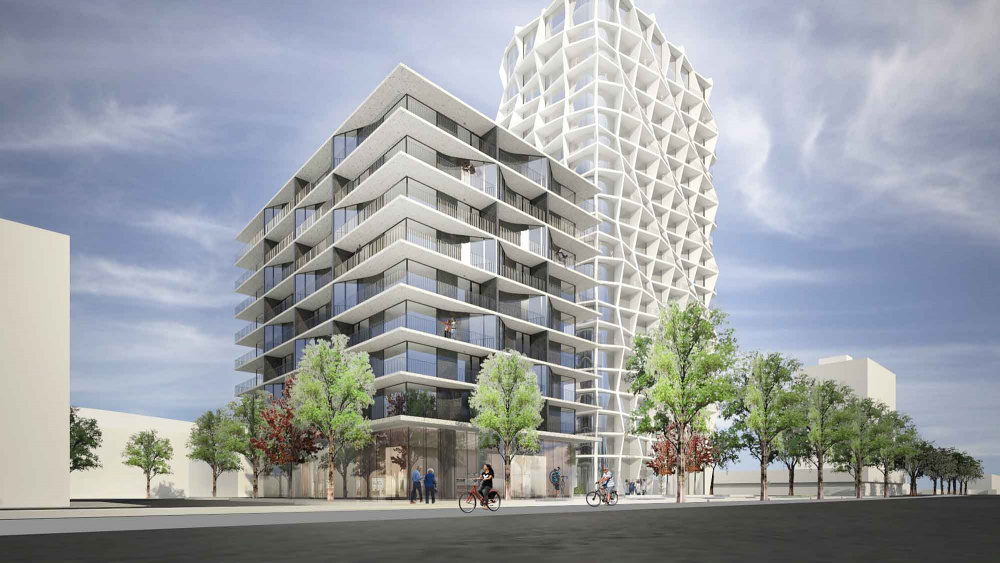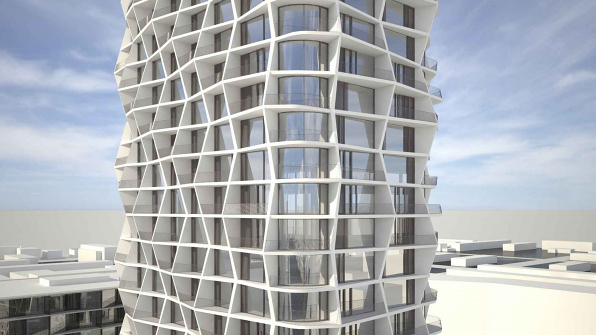 2022 - The Q Residences, Amsterdam Netherlands. Two building volumes, a high rise (The Quartz) and a mid-rise (The Qube) add 250 new residences in the 1950s developed Buitenveldert neighborhood. The project's ambitious environmental performance is achieved through a planted roof, photovoltaic panels, thermal storage, and energy-efficient envelopes.
---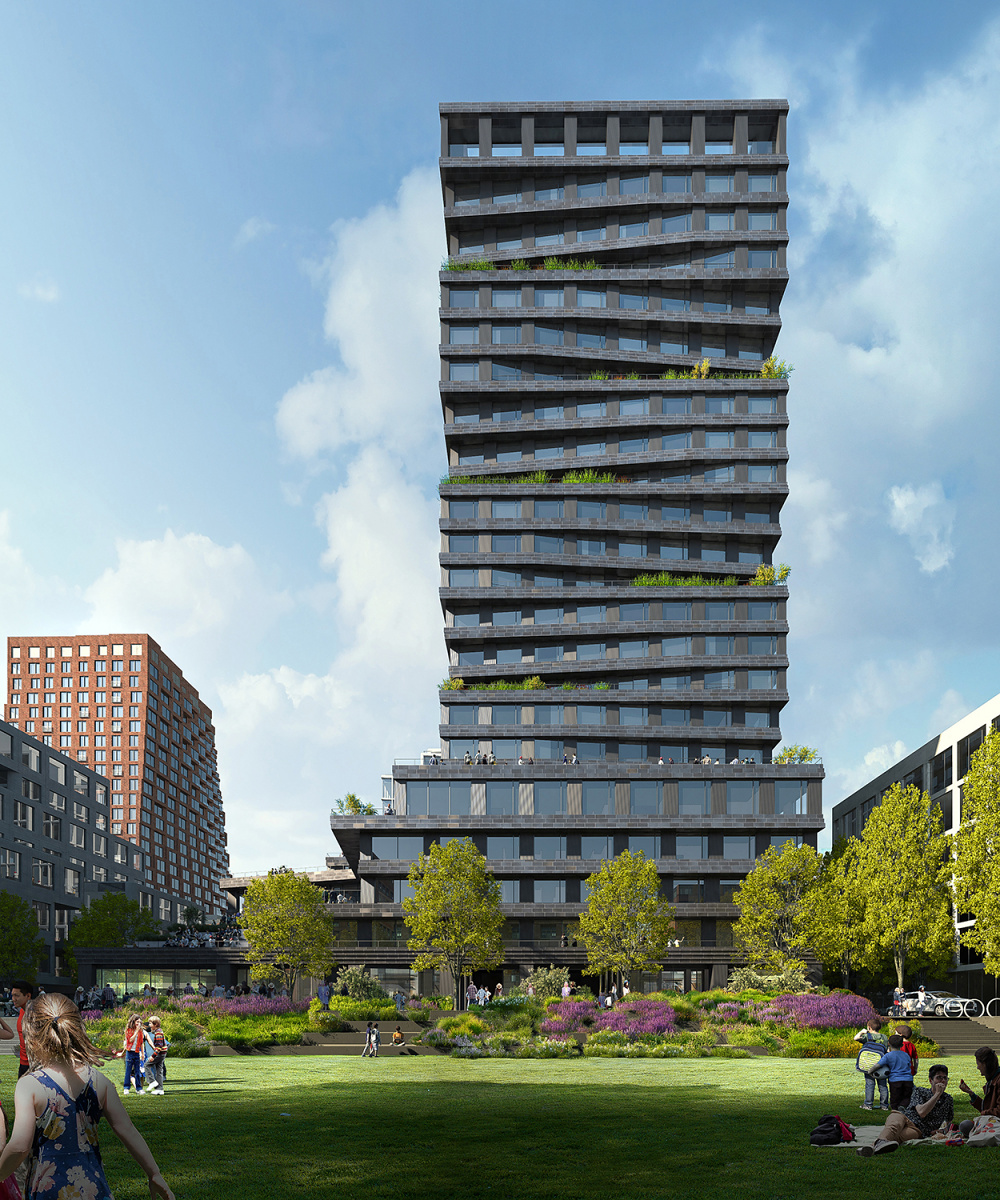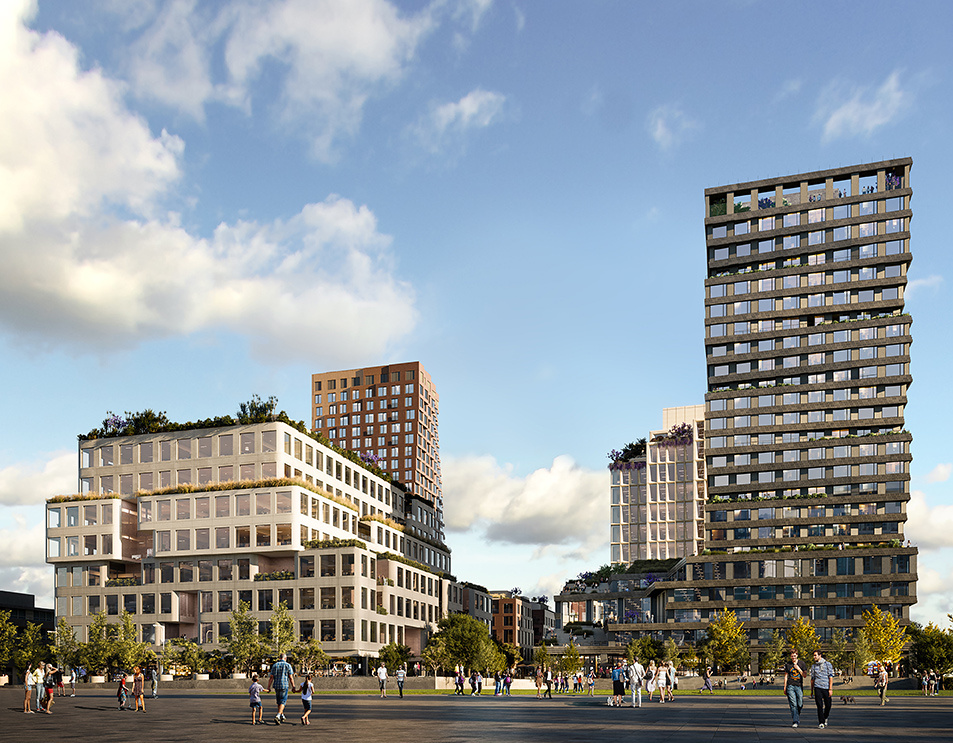 2023 - The Mission Rock Building F, San Francisco CA. Building F is a 23-story residential tower designed to become the new neighborhood's central social hub and community gathering space. Mixed use with 255 units of residential space, as well as commercial and retail. In addition to designing one of the residential towers, Studio Gang facilitated the collaboration among the cohort of design architects (including Henning Larsen, MVRDV, and WORKac) of the Phase One buildings.
---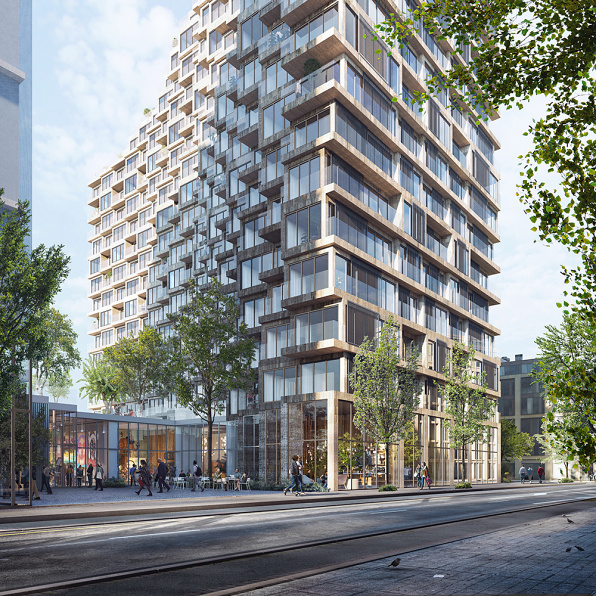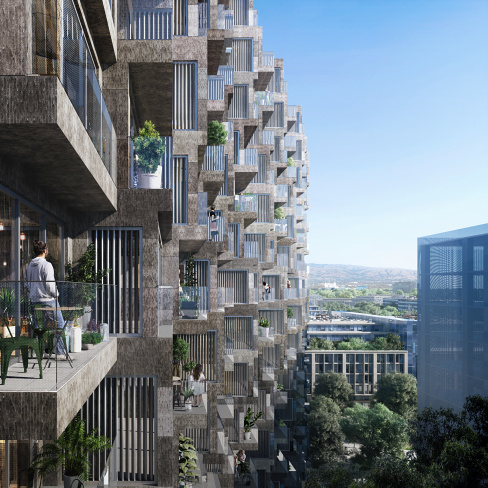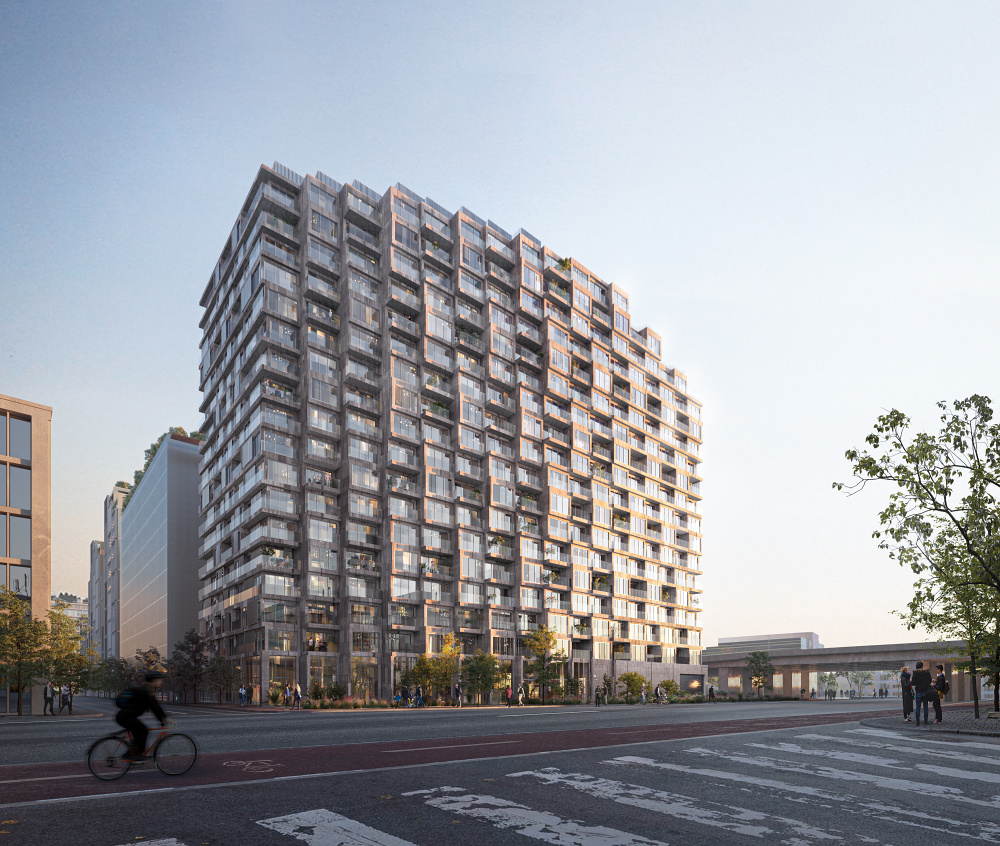 2023 - The Terraine, Terraine and Bassett Streets, San Jose CA. Mass timber hybrid.
---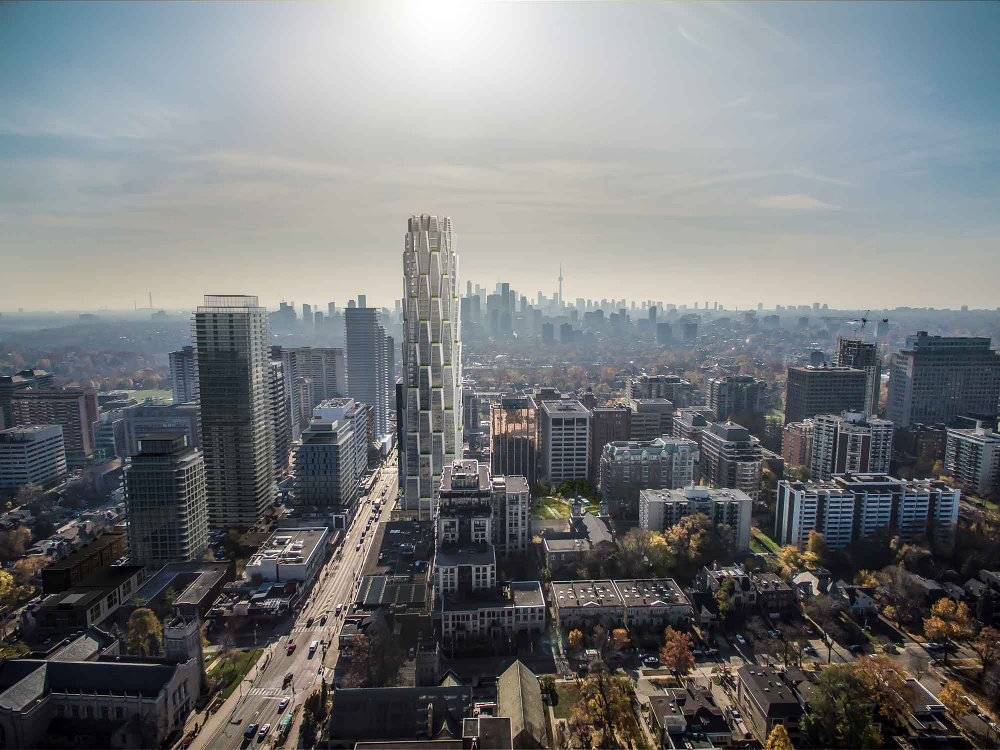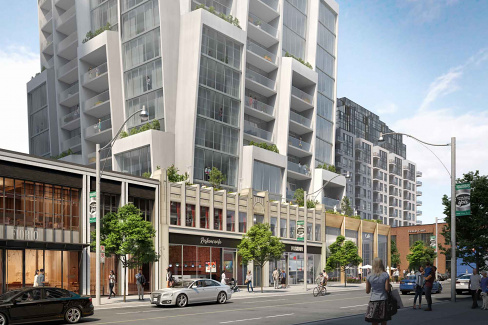 2024 - The One DeLisle Condominium Tower, Yonge Street and DeLisle Avenue, Toronto Canada. 263 units.
---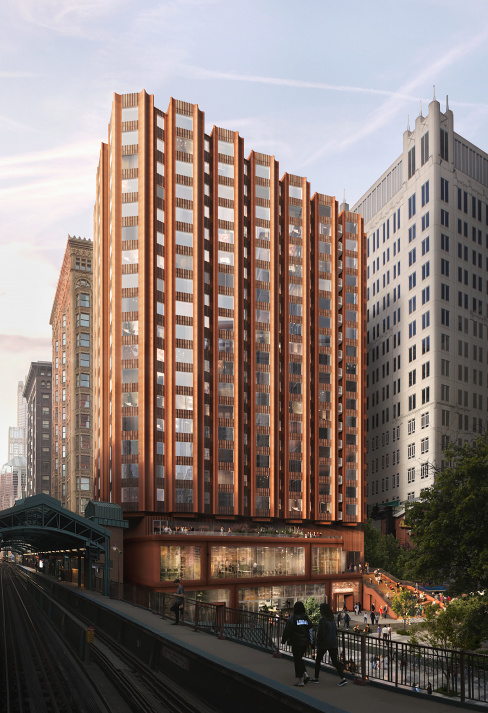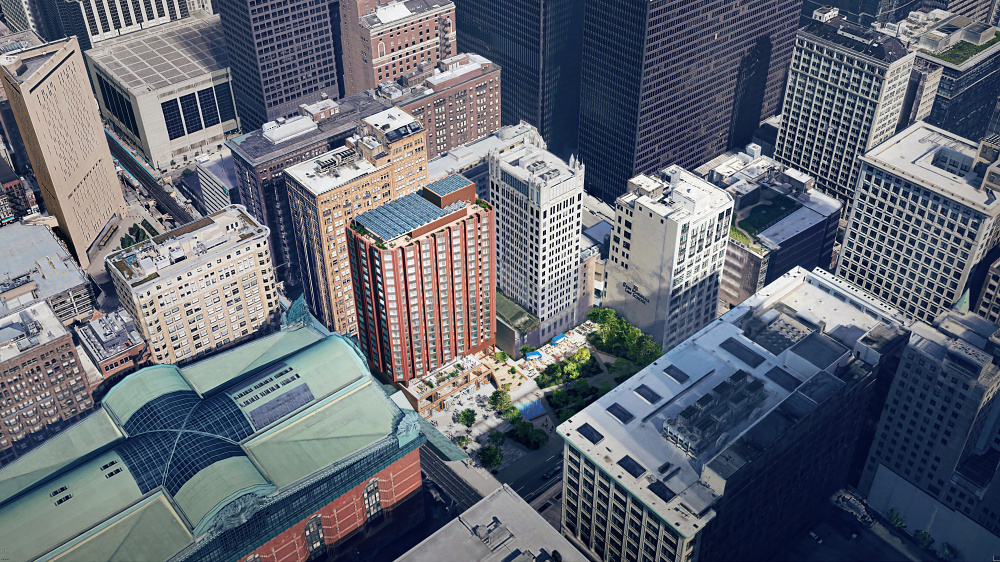 2025 - The Assemble Residential Community, Chicago IL. Mixed-use development providing 207 apartments for the downtown area.
---
Sources: Studio Gang.