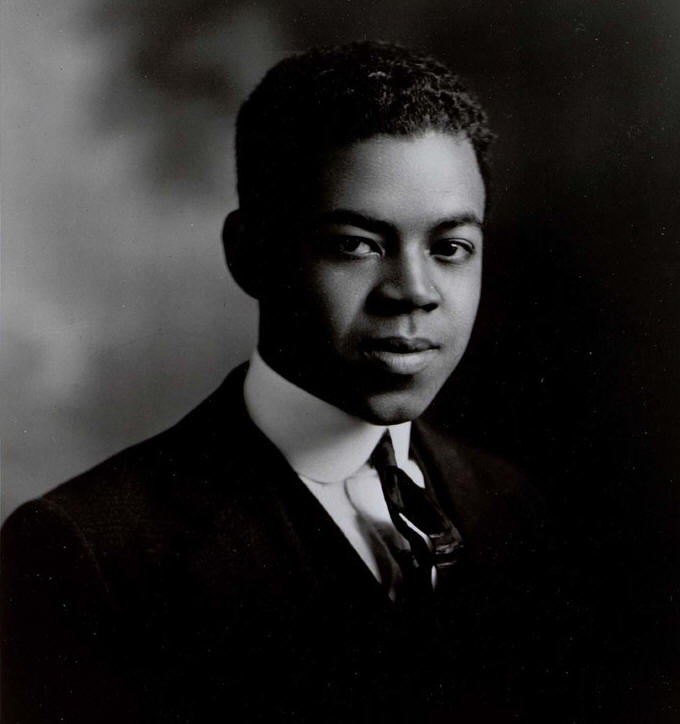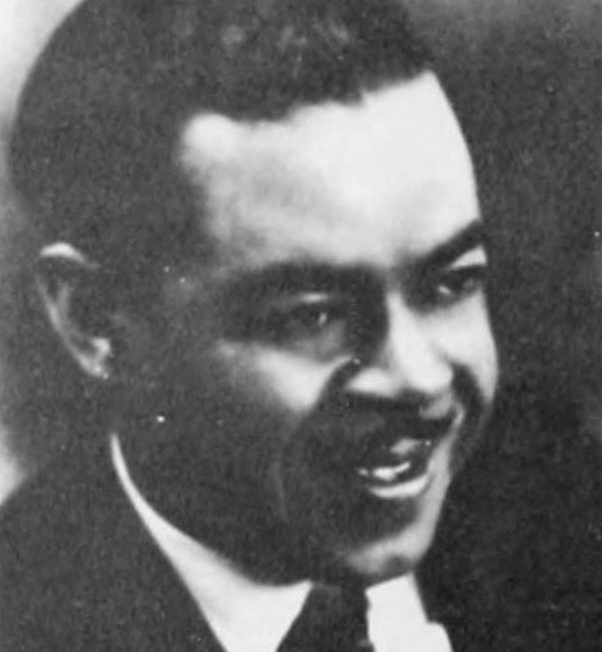 JAMES HOMER GARROTT (1897-1991)
Garrott was born in Montgomery AL in 1897, and his family moved to Los Angeles in 1903. He acquired his early knowledge of design and construction from his father, James Henry Garrott, who had been a builder in Alabama. After graduating from the Los Angeles Polytechnic High School in 1917, Garrott worked for Pasadena architect George P. Telling, and later for the Cavagliere Construction Company. In 1928, without formal training, Garrott took the examination of the State Board of Architectural Examiners and became a licensed architect, which enabled him to start taking commissions, mostly for small houses and renovations in the Period Revival styles that were popular at the time. One of his larger early commissions was as co-designer of the headquarters of the Black-owned Golden State Mutual Life Insurance Company, a building that is now listed on the National Register of Historic Places. He then decided to further hone his skills by studying architecture at the University of Southern California. In 1940, Garrott started a partnership with the Modernist architect Gregory Ain. However, since there was very little work available to architects during WWII due to building restrictions, he also worked for Douglas Aircraft in Santa Monica. After the war, Garrott shifted towards Modernism, and in 1946, he became the second Black architect admitted, after Paul Williams, to the AIA with Ain and Williams sponsoring his application. Through the 1960s, Garrott and Ain collaborated on multiple projects, working independently and together, and they jointly designed and built their design studio. A Black architect and a white architect collaborating as equals was unheard of at the time.
Garrott was known as a civil rights activist and was an active member of the NAACP, the Urban League, and a group of progressively-minded designers that included architect Richard Neutra, landscape architect Garrett Eckbo, and architectural photographer Julius Shulman. Garrott designed and remodeled over 200 structures in the Los Angeles area, including single-family residences, multi-family housing projects, civic centers, schools, libraries, medical buildings and twenty-five churches.
Research provided by Anthony Fontenot who works tirelessly to promote Garrott's legacy. His books include: Notes from Another Los Angeles: Gregory Ain and the Construction of a Social Landscape, aka The Most Dangerous Architect in America.
---

1933 - The Clara Alexander House, 6820 Van Nuys Boulevard, Sherman Oaks CA. Two-story frame and stucco house. Last use was a store and restaurant addressed as 6820-6826. Destroyed in 1978.
---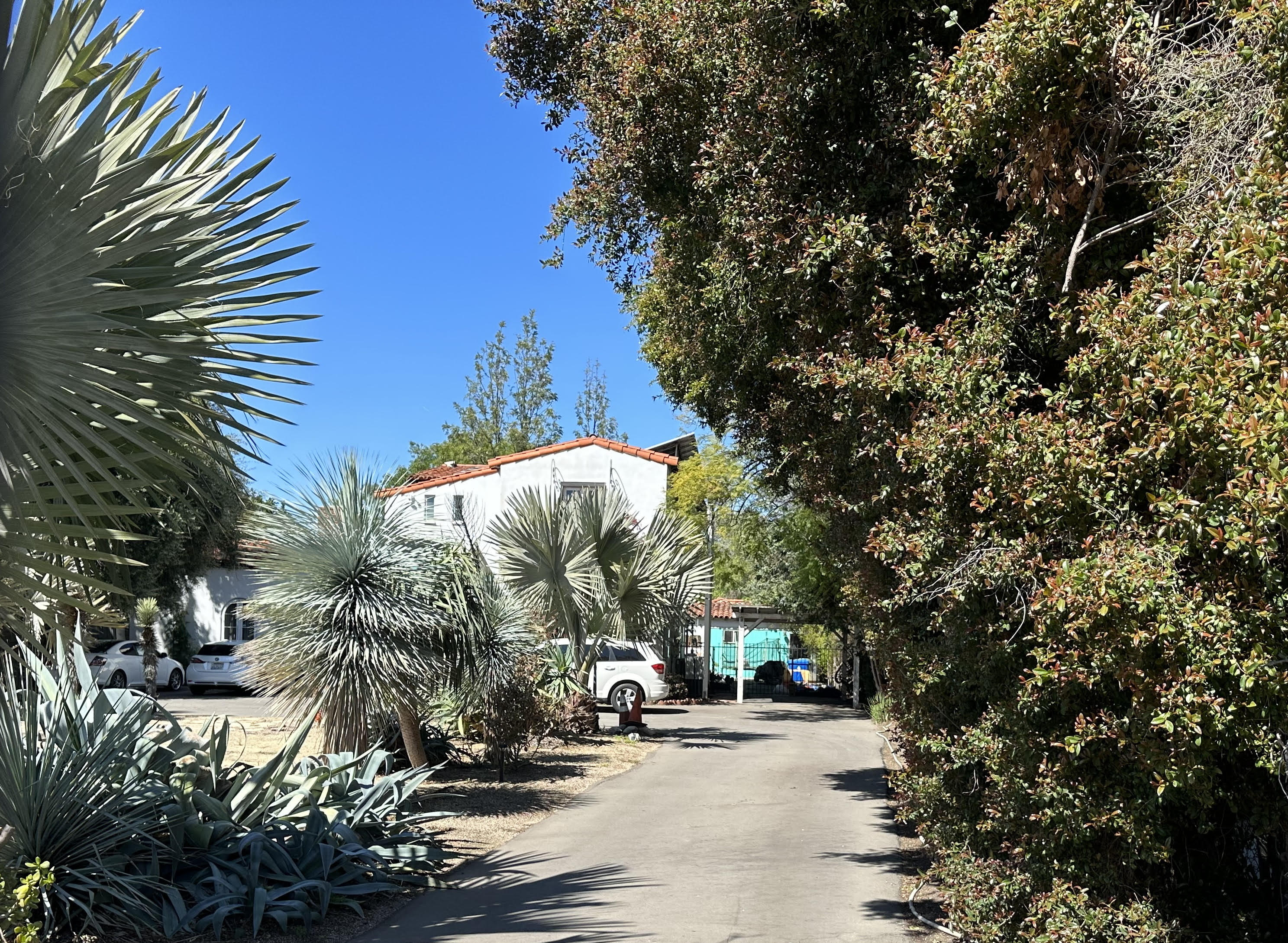 1933 - The Jacob H. and Clara Alexanian House, 15401 Saticoy Street, Van Nuys CA. The house originally stood at 6928 Van Nuys Boulevard but was moved to its present location in 1953. Photo by Michael Locke.
---
---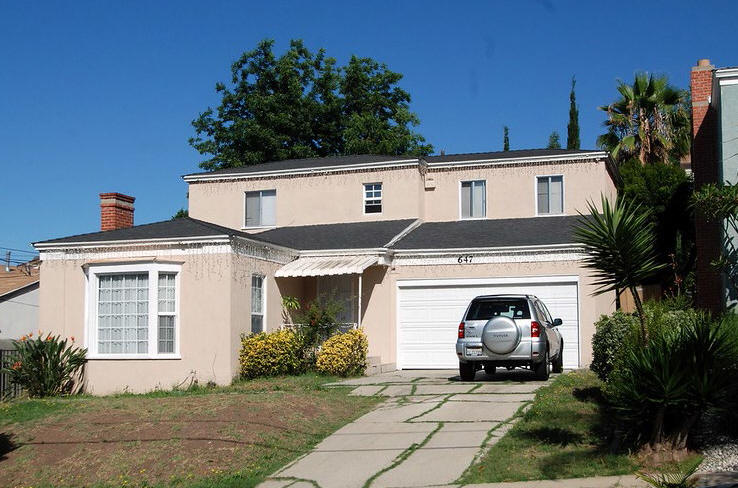 1940 - The Loren and Juanita Miller House, 647 Micheltorena Street, Los Angeles CA. Loren Miller was a Black attorney who argued some of the most historic civil rights cases before the US Supreme Court and was one of the key figures responsible for overturning racially restrictive covenants. Remodeled in 1943. Deeded to Edward Miller. Sold in 1993 to Edward and Eugenia Gonzalez through Beneficial Mortgage. Deeded to various family entities since. Photo by Michael Locke.
---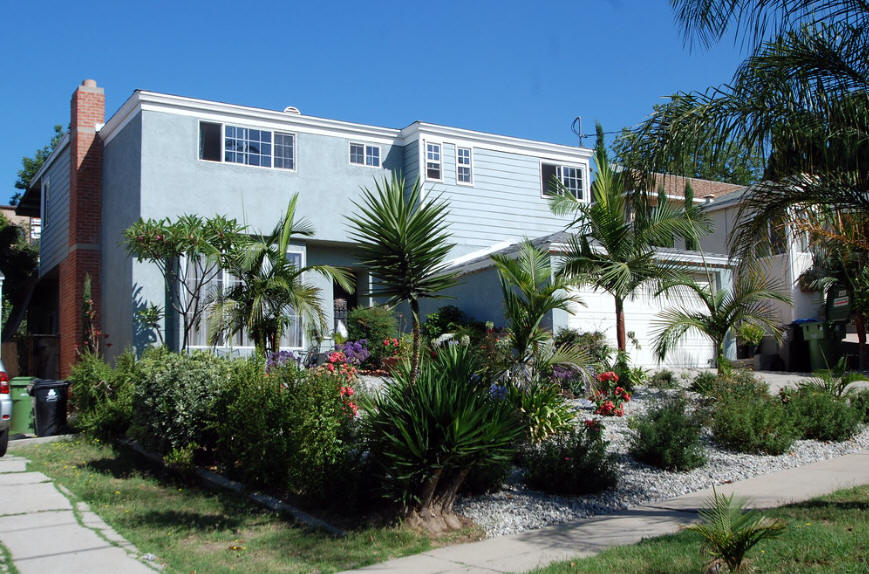 1940 - The James Garrott House, 653 Micheltorena Street, Los Angeles CA. Designed at the same time as the Miller house, above. Sold in 1993 to Francisco and Imelda Bautista. Deeded to various family entities since. Photo by Michael Locke.
---

1941 - The Moses Motossian Duplex, 14613-14615 Vanowen, Van Nuys CA. Appears to have been replaced.
---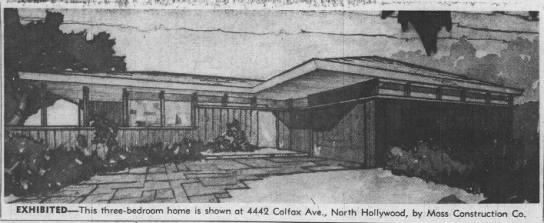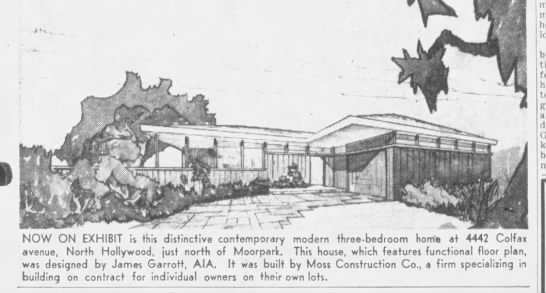 1949 - 4442 Colfax Avenue, North Hollywood CA. Built by Moss Construction, a firm specializing in building on contract for land owners on their own lots. Drawings from the Los Angeles Times 10/8/1949.
---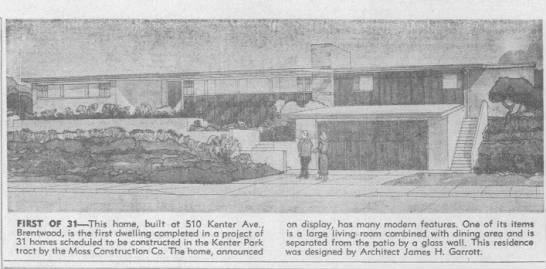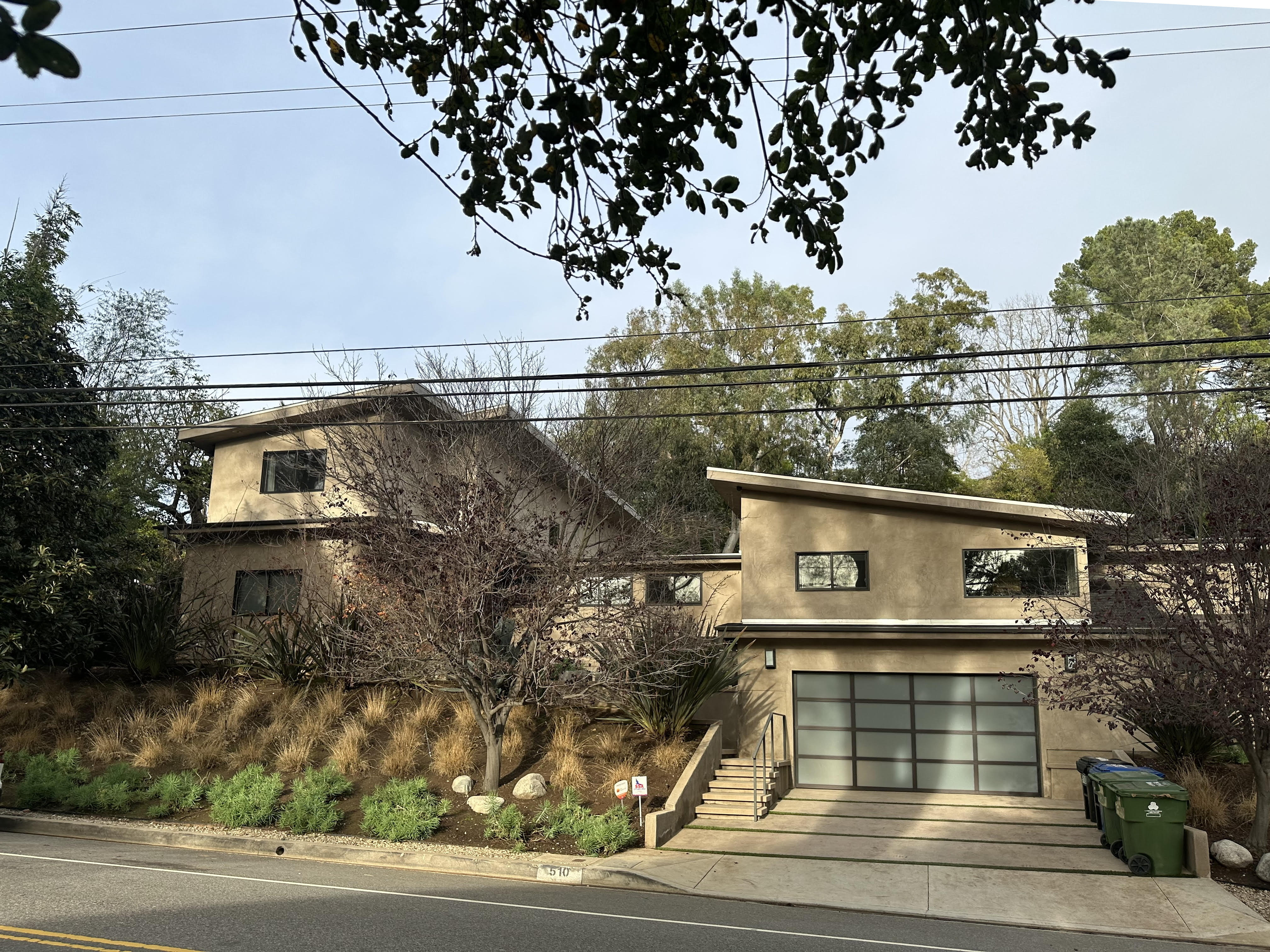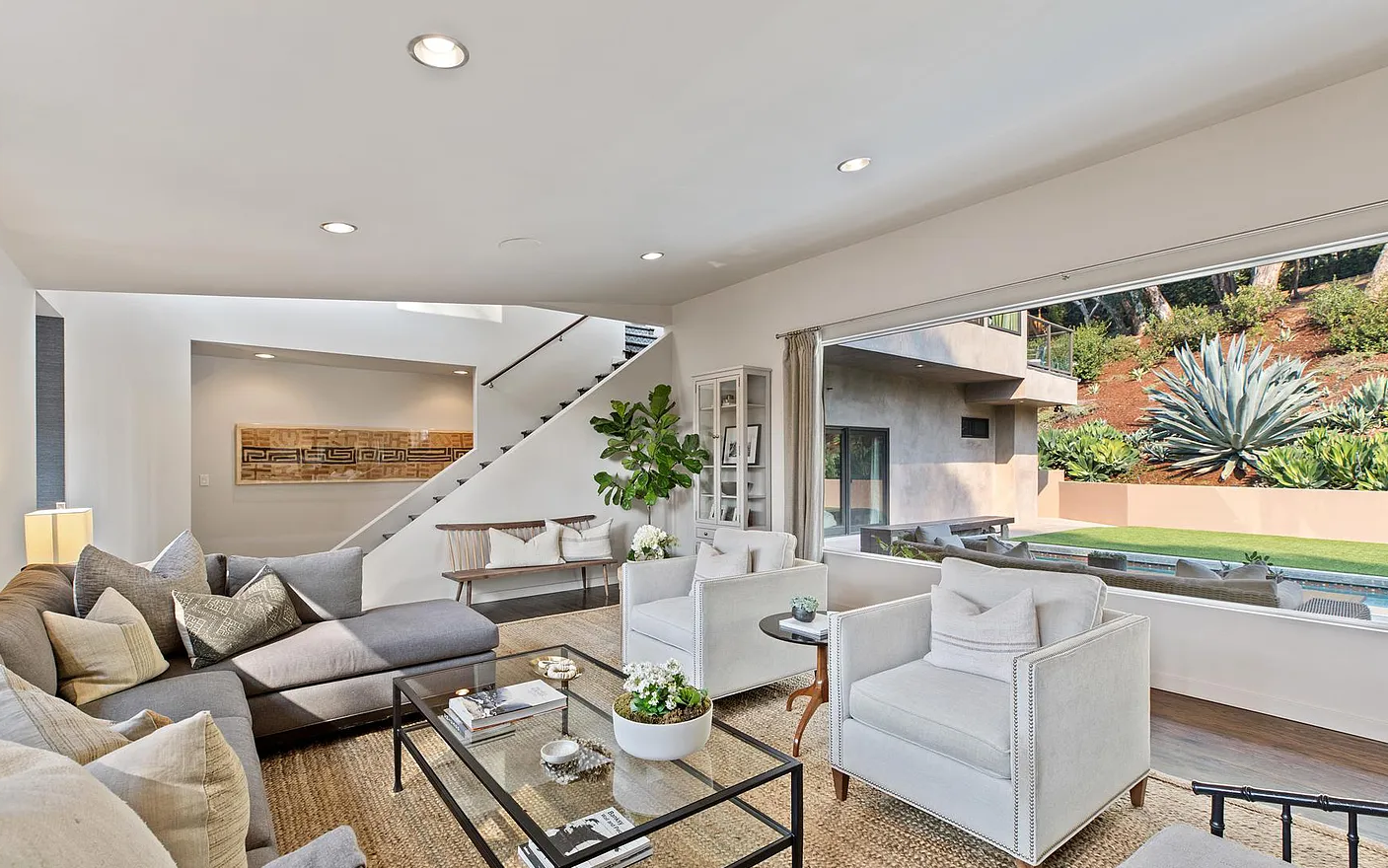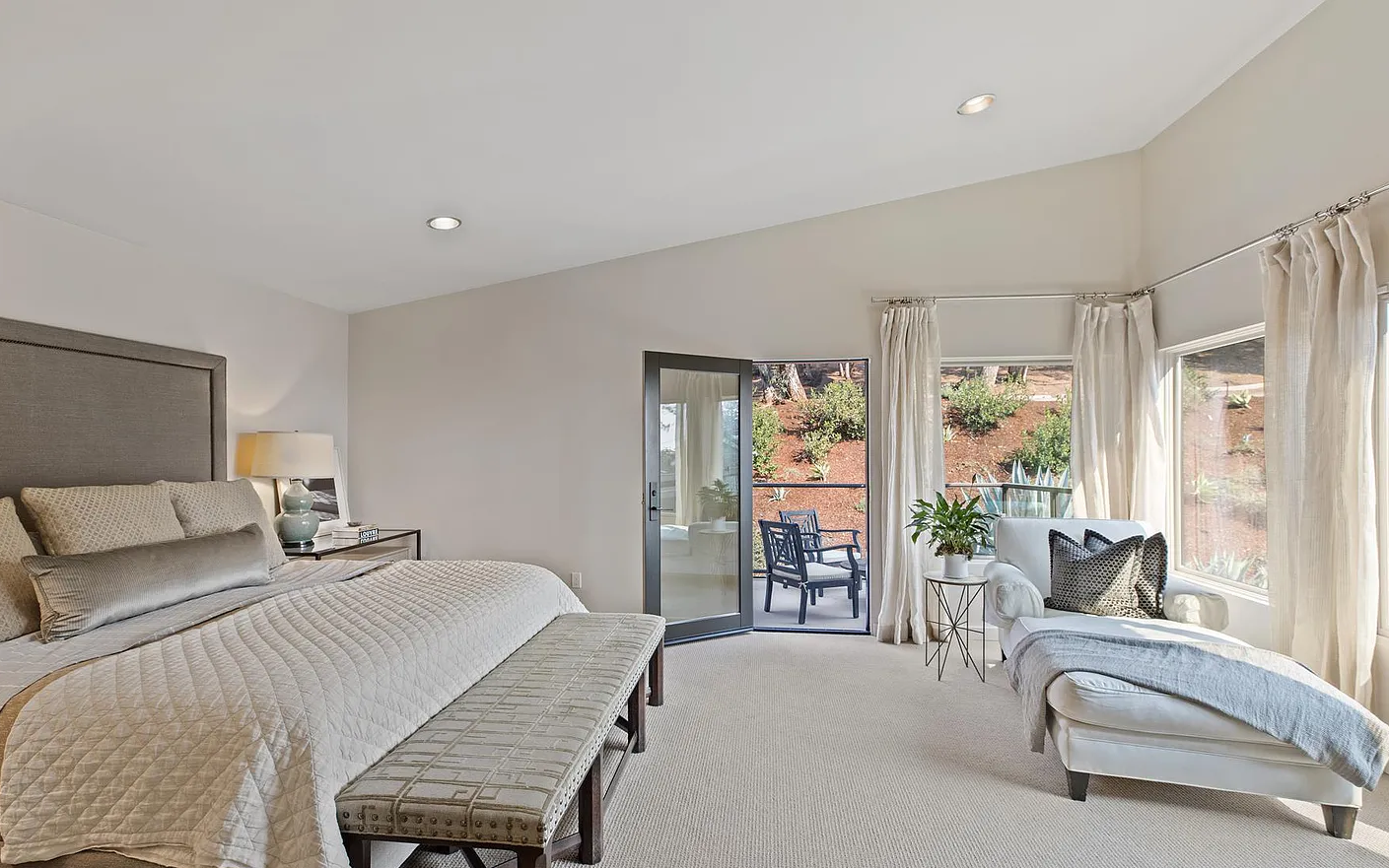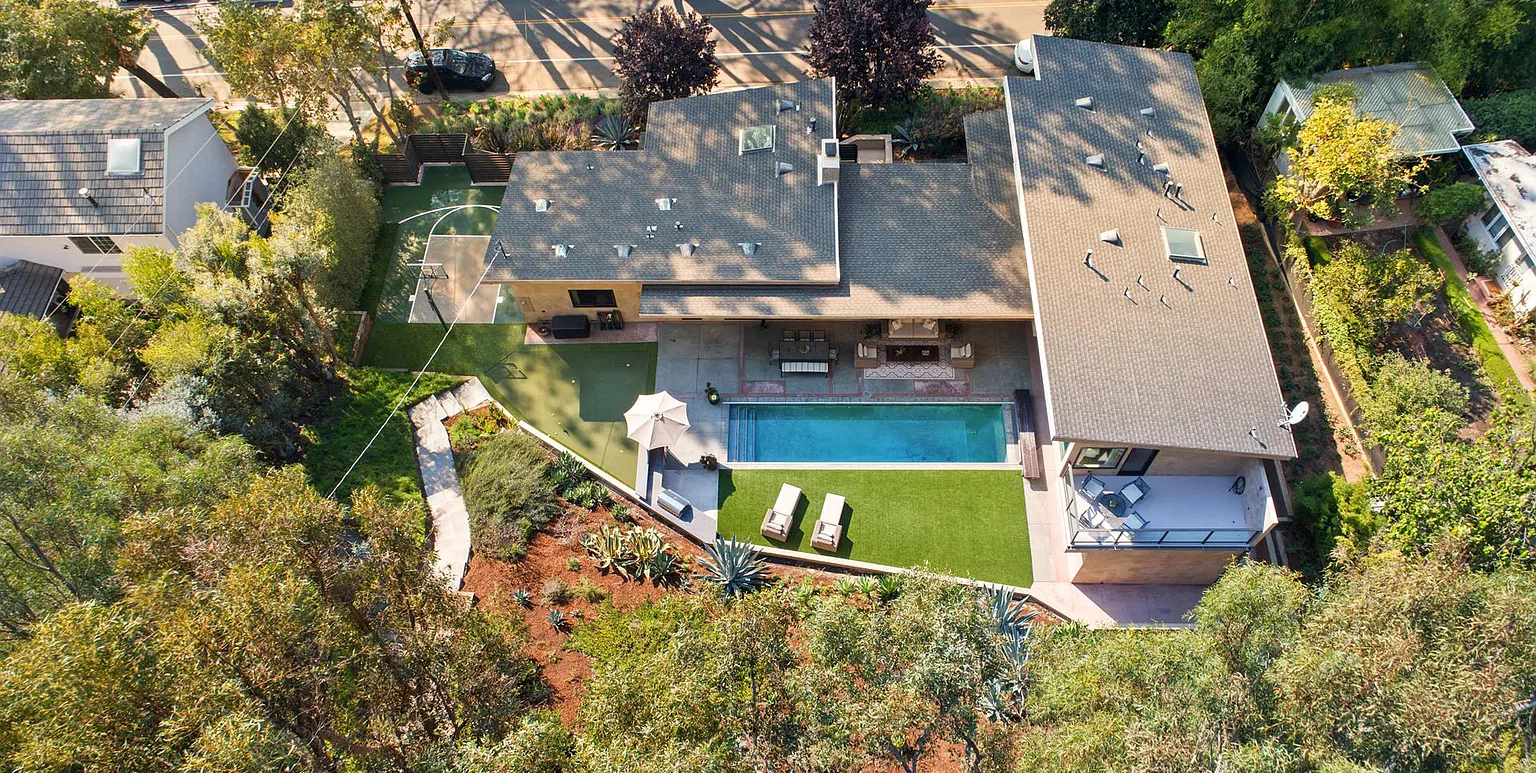 1949 - 510 North Kenter Avenue, Los Angeles CA. First of 31 planned homes to be built as Kenter Park by Moss Construction. Larger development seems to have been scrapped. Sold in 1950 to Alfred A. and Katherine M. Vaughan. Sold in 1985 to Arthur D. Naddour and Mary N. Stafford. Sold in 2002 to William Allen Molinski and Elizabeth A. Duke. Sold in 2011 to Christine and Robert Davis Jr., who commissioned an extensive renovation that included a second story addition. Sold in 2021. Top photo by Michael Locke.
---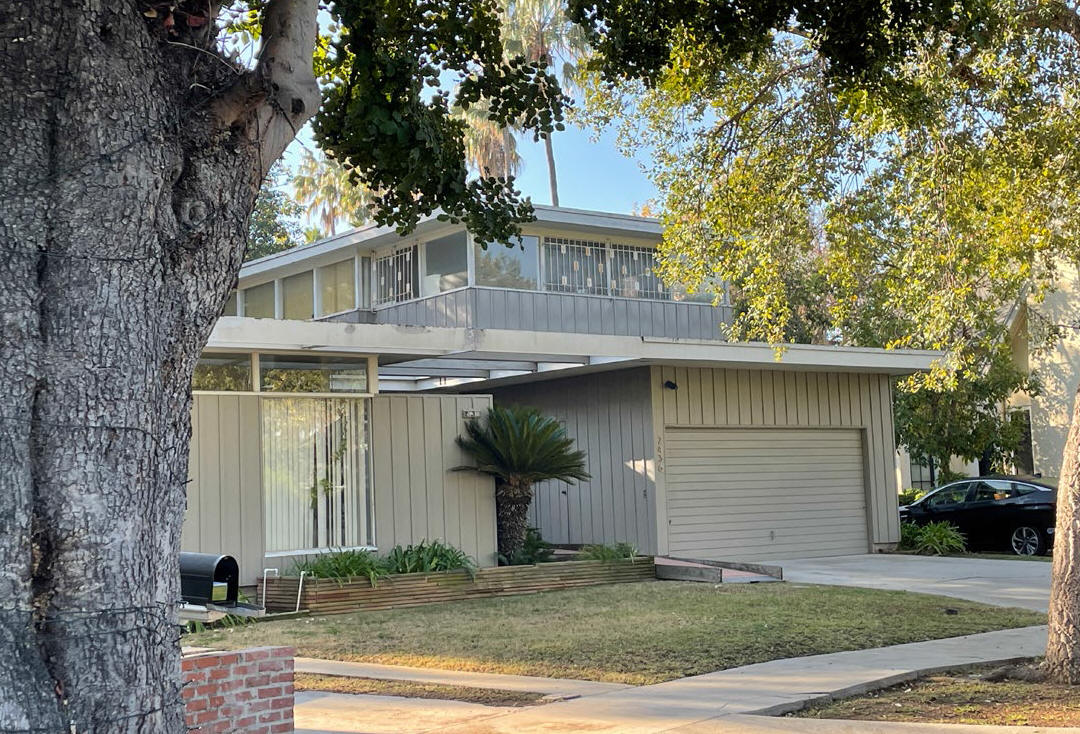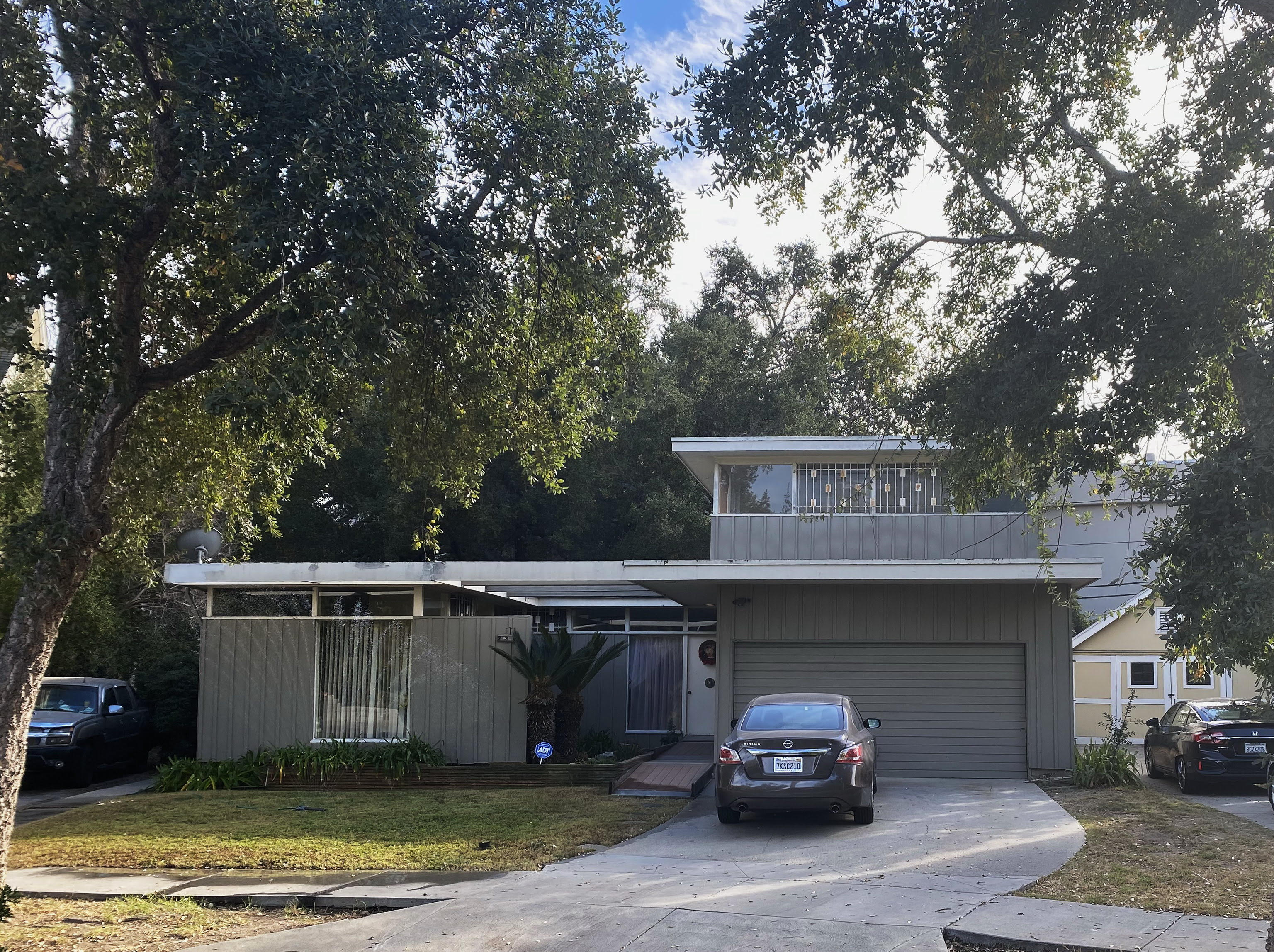 1950 - The Verna Deckard and John W. Bean House, aka Bean-Deckard House, 2436 Gramercy Park, Los Angeles CA. Sold to King H. Titus some time before 1995 and his been in various family entities since. Photo, bottom, by Michael Locke.
---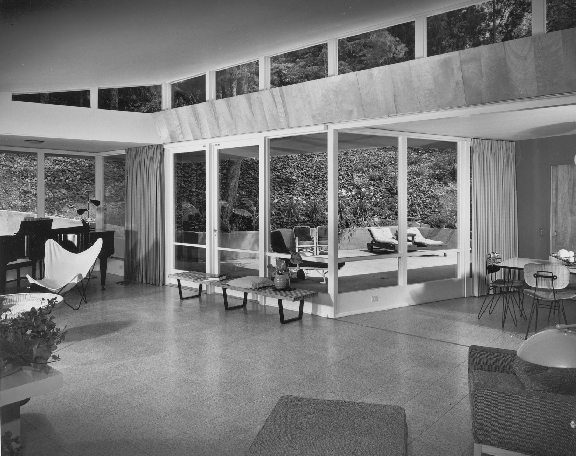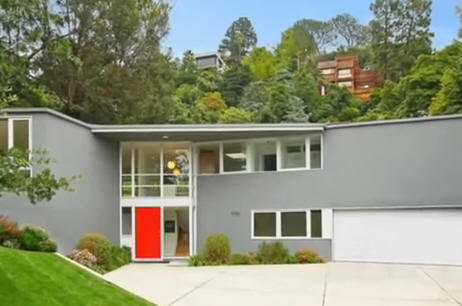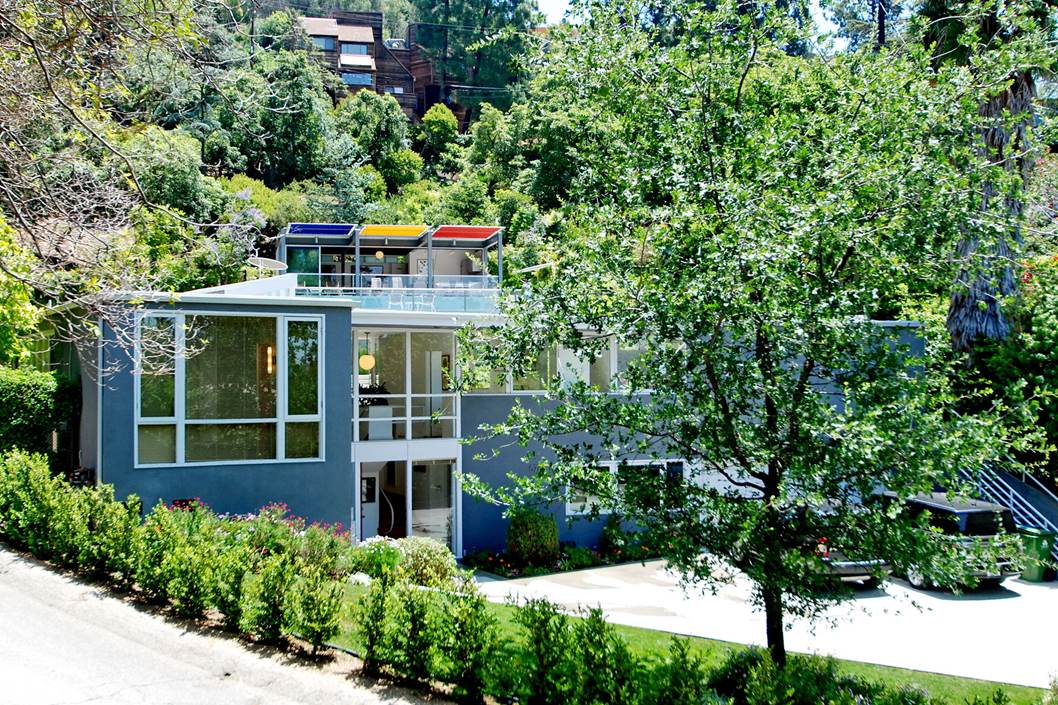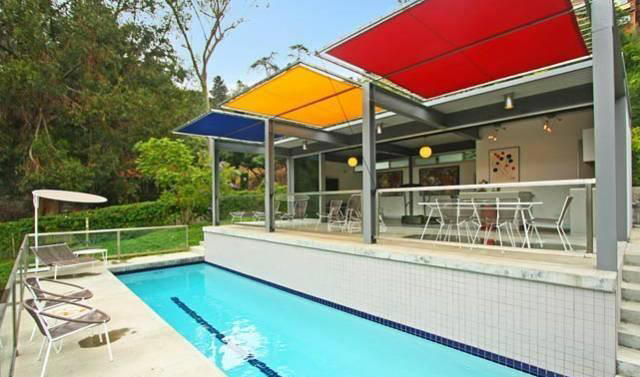 1952 - The Ben Margolis House, 5786 Valley Oak Drive, Los Angeles CA. Designed with Gregory Ain. Commissioned 1951. Margolis was a labor and civil liberties lawyer. At the height of the anticommunist hysteria called the Red Scare, Garrott and Ain took a bold and uncompromising stance by designing and building this house for Margolis, who was well-known for defending the blacklisted Hollywood Ten, who refused to answer questions regarding their possible communist affiliations. This generated in the press the false connection between Modernism and Communism. The guest house, last photo, was designed by Pierre Koenig. Sold in 2012 to Ame Austin Max. Sold to the Koppany Family Trust. Photos 3-4 by Michael Locke.
---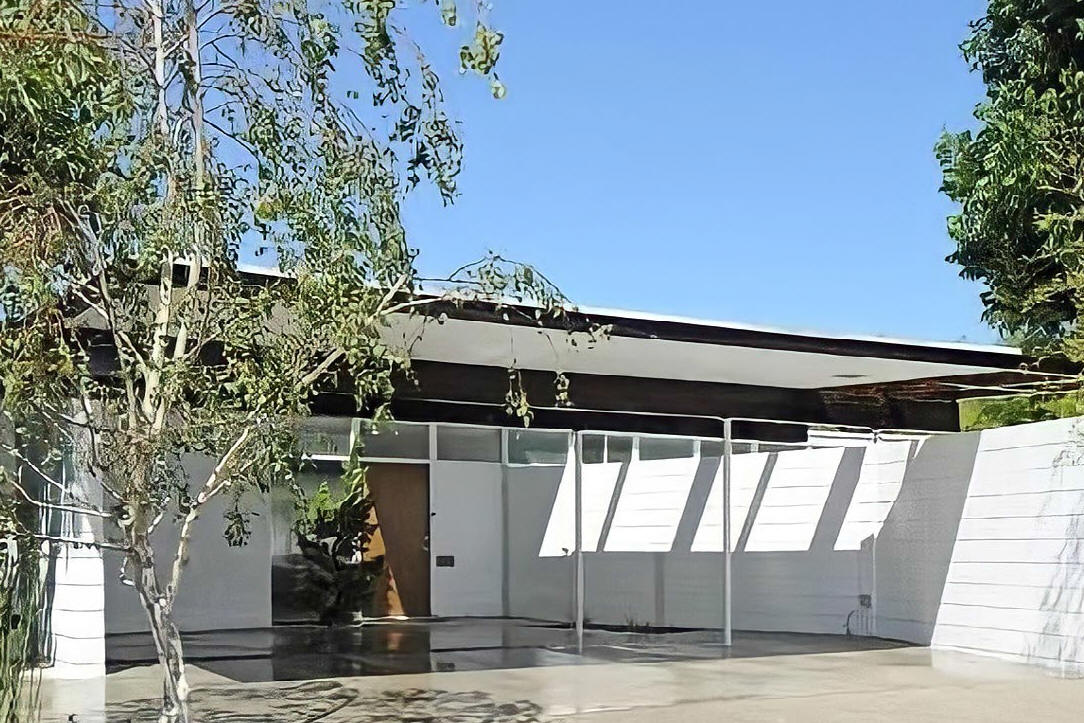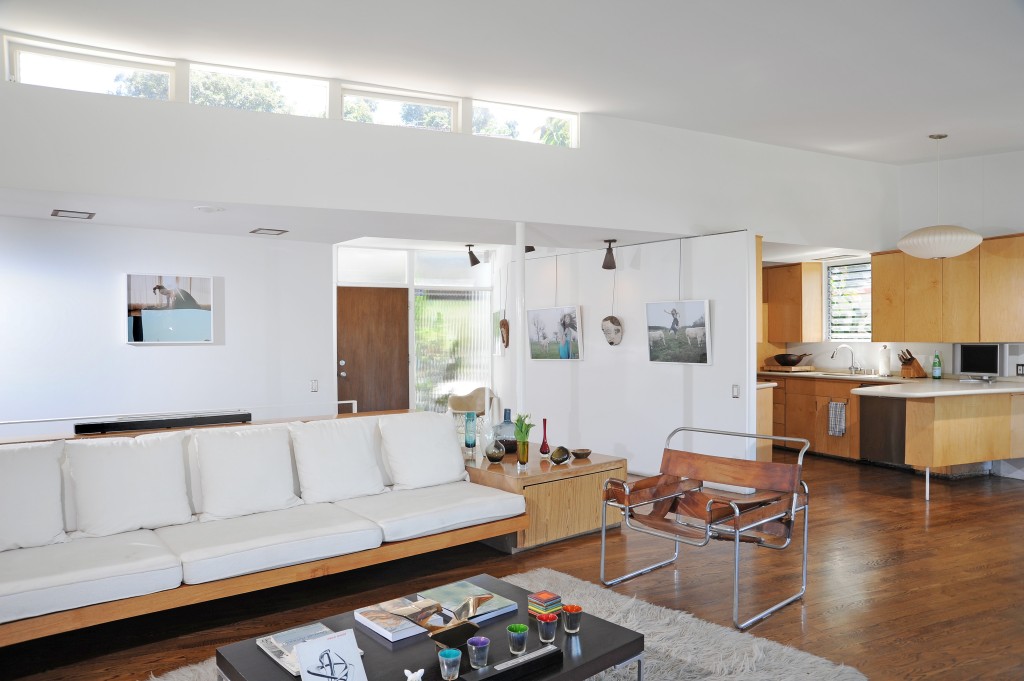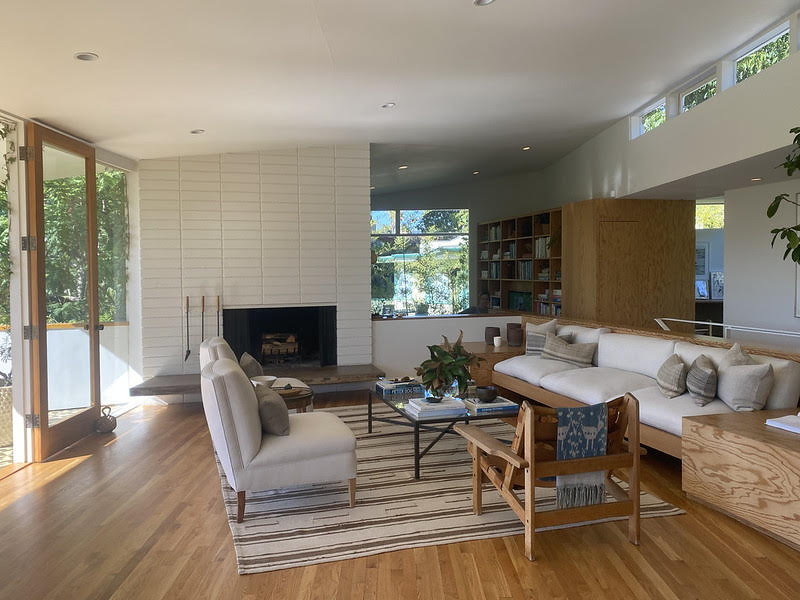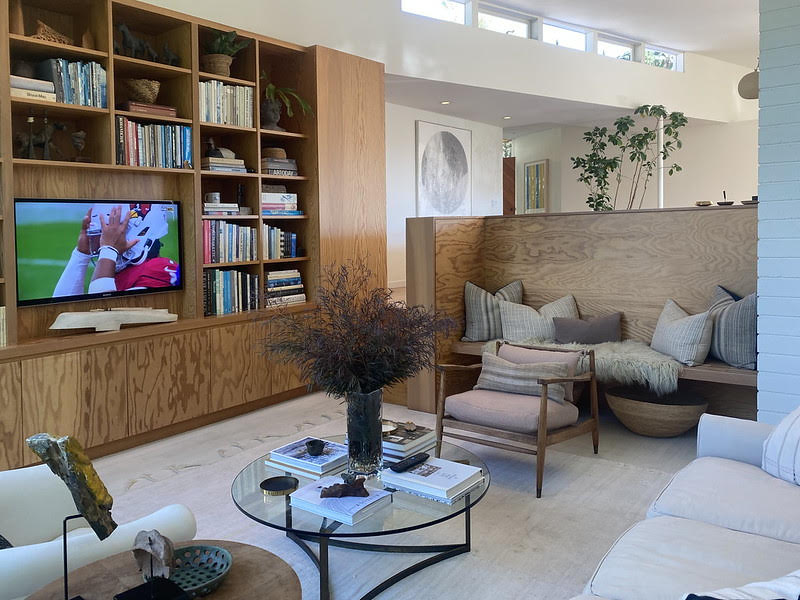 1953 - The Harry I. Friedman and Bernice (Burr) Lee Singer House, 2143 Panorama Terrace, Los Angeles CA. Peter A. Becker & Son was the builder. Sold in 2001 to John Tolbert. Sold in 2003 to Pascal Demeester and Keiko Hamaguchi. Sold in 2010 to Jed Lind and Jessica Dereuter who did an interior renovation. For sale in 2022. Photos 3-4 by Michael Locke.
Bernice Lee (Burr) Singer was best known as a painter of African Americans who "spent the entire 1930s painting African Americans because she said that nobody was painting them realistically. Everything else was stereotypical, caricatures."
---
Sources include: Anthony Fontenot.