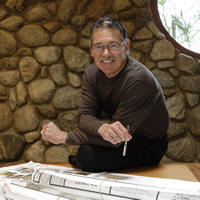 BRION JEANNETTE AIA
Jeannette earned a bachelor's degree in architecture from the University of Arizona Tucson in 1971. After working for Raleigh Pulaski and Griffin Banks, he started his own firm in 1974. He lives and works in Newport Beach CA.
---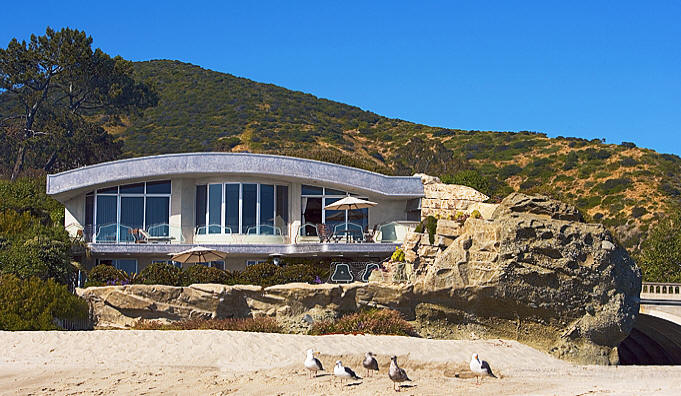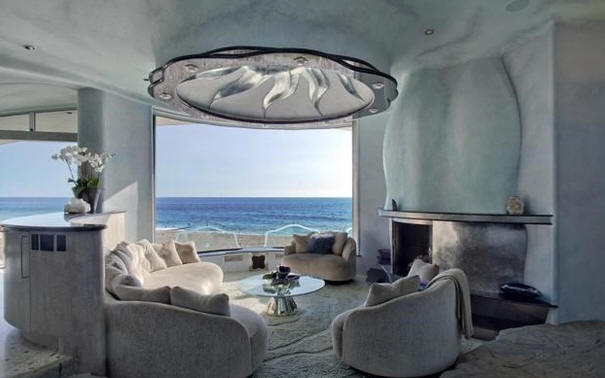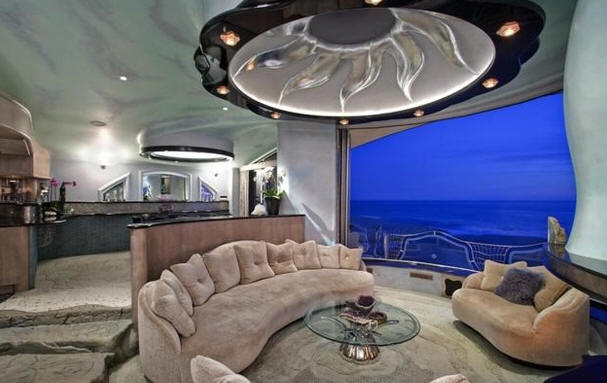 1996 - The Edward Bowler House, aka the Aliso Rock House, 31107 Coast Hwy, Laguna Beach CA. A steel-and-glass structure with a reinforced concrete roof, it was designed to nestle into the natural rock along the coastline. Built by Dennis Morin. It took Bowler 20 years of local approvals to get it built. Landscape design by Daniel Stewart & Associates. Sold in 2016 to Jeffrey Moore.
---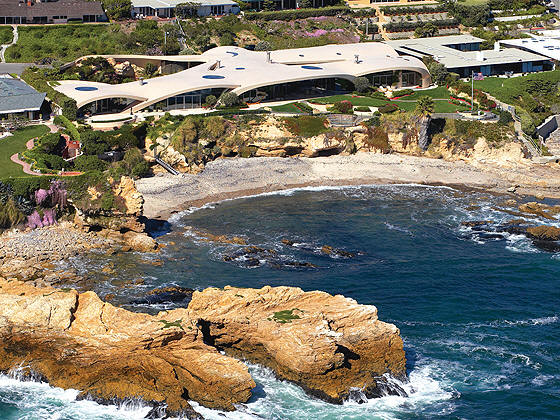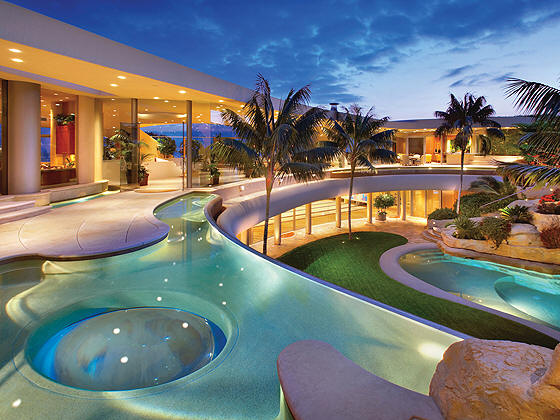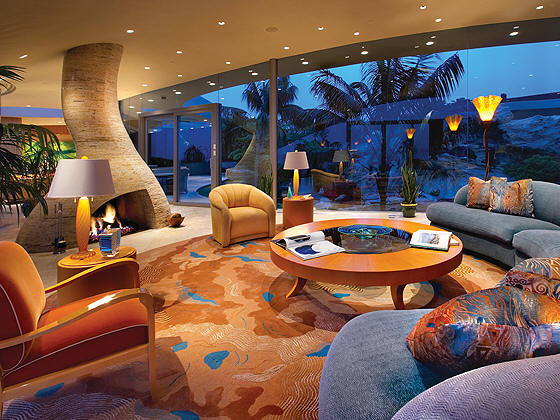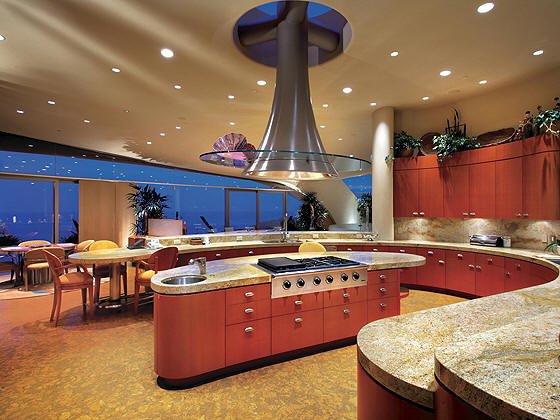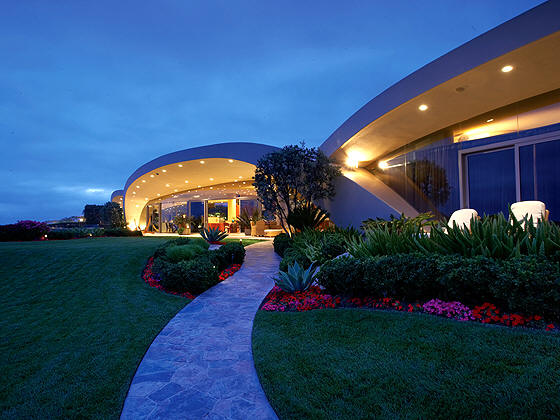 2002 - The Frank W. Pritt III House, aka the Portabello Estate, 4627 Brighton Road, Corona del Mar CA. Interior by Lisa Slayman.
22,000 square feet with an additional 8,000 sf of covered terraces and garages
Eight bedrooms, 10 baths and five half-baths
2,000-square-foot master suite with two bedrooms and two baths
Full fitness facilities, including a steam room and locker room
Movie theater with marquee, powder rooms, stage and ticket booth
Mini-diner with kitchen, soda fountain, bar and seating
Two-level grotto with a pool
Two spas, a swimup bar, and a tunnel slide
Jewelry "store" for displaying family heirlooms
Two-lane regulation bowling alley with shoe and ball "rental" area
Climate/pressure-controlled automotive museum to display up to 12 cars
Full automotive service shop, office and car lift
It's even been on Oprah. Forbes named it one of the 10 most expensive homes for sale in North America. Was on the market four years. Sold in 2010 to a Massachusetts-based LLC managed by Fariborz Maseeh. Bottom photo by Michael Locke.
---