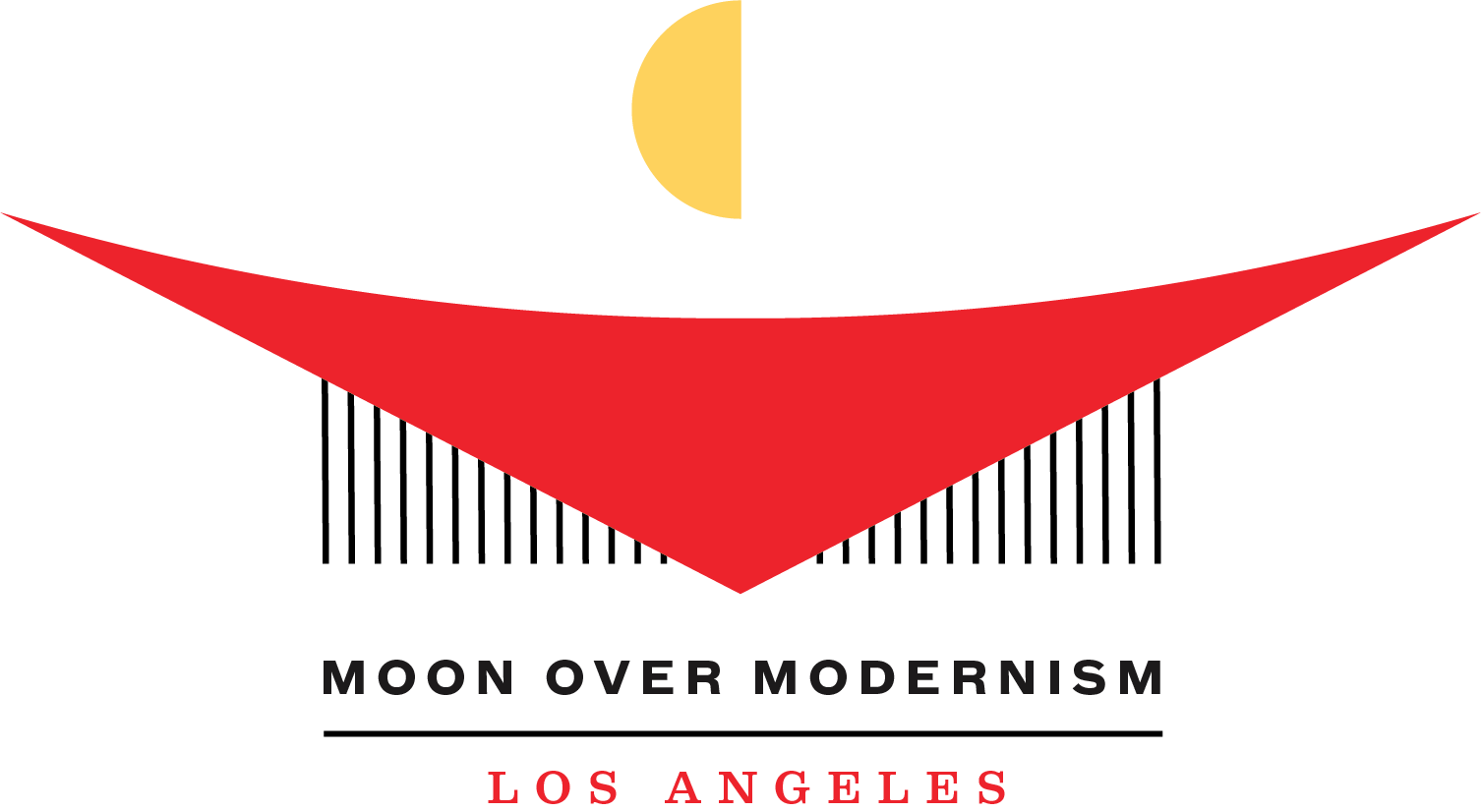 One Weekend - Two John Lautner Icons!
Saturday-Sunday, April 22-23, 2023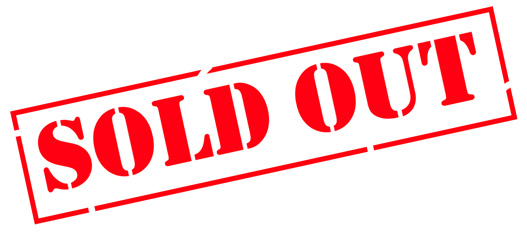 This event has concluded.
---
Ticketholders: you will be sent directions and parking instructions on Tuesday, April 18. If you don't receive this by 6pm PT, please email george@usmodernist.org.
---
Proceeds benefit USModernist, a 501C3 nonprofit educational archive for the documentation, preservation, and promotion of Modernist architecture.
USModernist is America's largest open digital resource for Modernist residential architecture with documentation on over 15,000 houses by nearly every major Modernist architect of the 20th century. America's brilliant mid-century Modernist houses are frequently endangered and often torn down, largely because buyers, sellers, and realtors often do not realize the importance of how to identify, preserve, and protect these livable works of art. You can't save something if you don't know where it is and why it is important. That's why we need your help.

Moon Over Modernism&reg events in iconic houses support the USModernist archive, the longrunning podcast USModernist Radio, and the 4,100,000-page architecture magazine library. USModernist is an unrivalled open digital archive for buyers, sellers, real estate agents, historians, preservationists, architects, owners, students, journalists, researchers, and architecture fans to protect and preserve America's Modernist houses.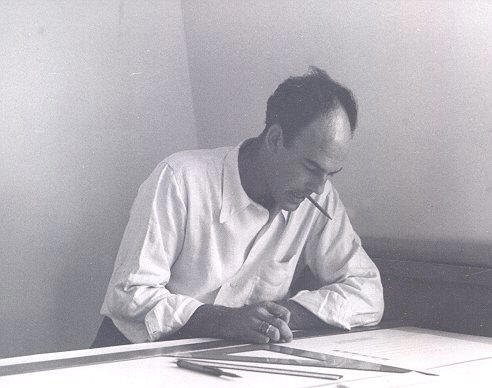 Architect John Lautner was one the most important architects to ever grace California with his brilliant, bold designs. After studying with the famous Frank Lloyd Wright, Lautner worked for Wright on buildings including the Johnson Wax Building and the Sturges and Oboler houses. Lautner went on his own in the 1950's. Known for his houses, Lautner was also well-known for Googie design, distinctive for its expansive glass walls, arresting form, and exuberant signage oriented to automobiles. Googie became a fixture in 1950s America but was regularly ridiculed by the architectural community. Lautner's reputation suffered. Following some lean years, he rose again in the 1960s with the Chemosphere House in LA and the Arthur Elrod and Bob Hope houses in Palm Springs. Upon his death, brilliant Lautner protégé Helena Arahuete took over the firm. He has been the subject of several documentaries, including Infinite Space. See all his houses here.

"The purpose of Architecture is to improve human life. Create timeless, free, joyous spaces for all activities in life. The infinite variety of these spaces can be as varied as life itself and they must be as sensible as nature in deriving from a main idea and flowering into a beautiful entity." — John Lautner
---
The Kelly Lynch and Mitch Glazer Cocktail Party at the Harvey House
Saturday, April 22, 5-8pm
Explore one of the most envied houses in America! You'll share a beautiful evening overlooking downtown Los Angeles, the Griffith Observatory, and the Hollywood sign thorugh astonishing views.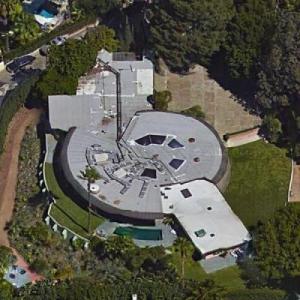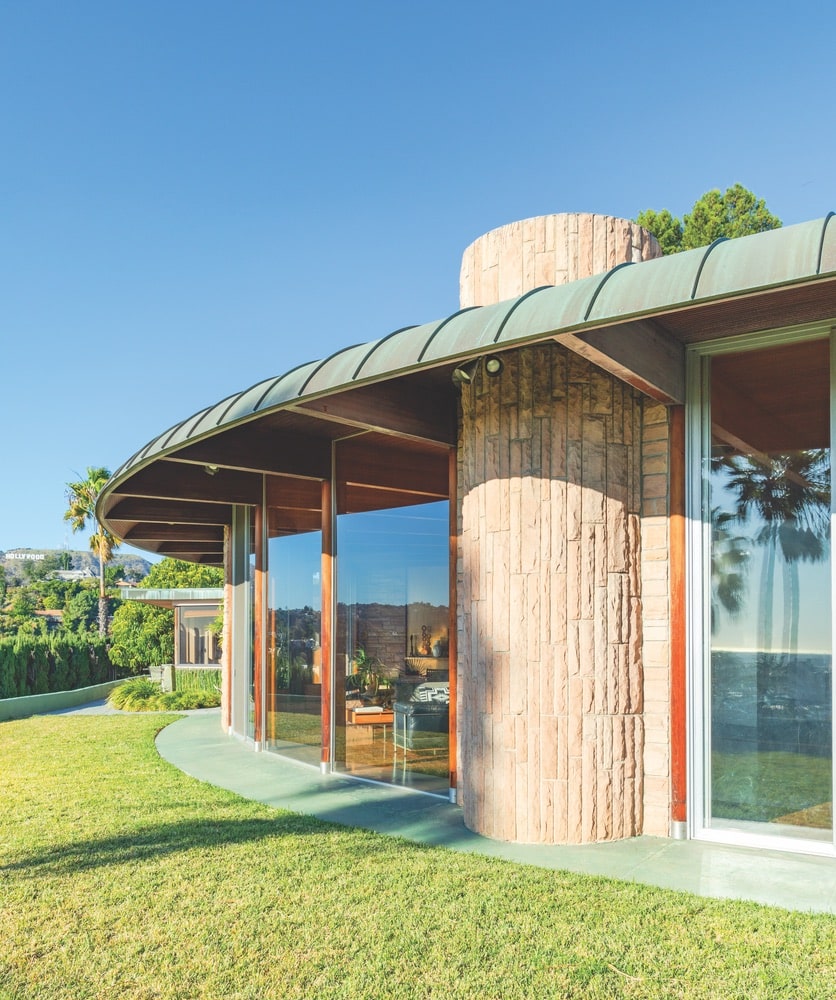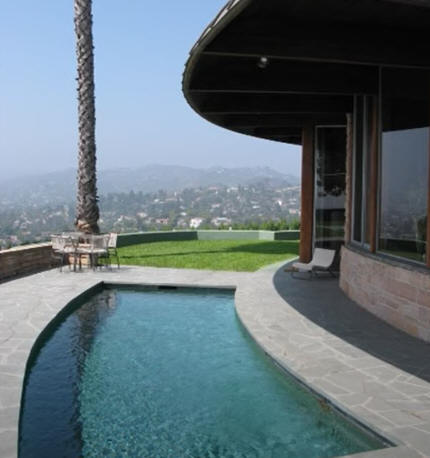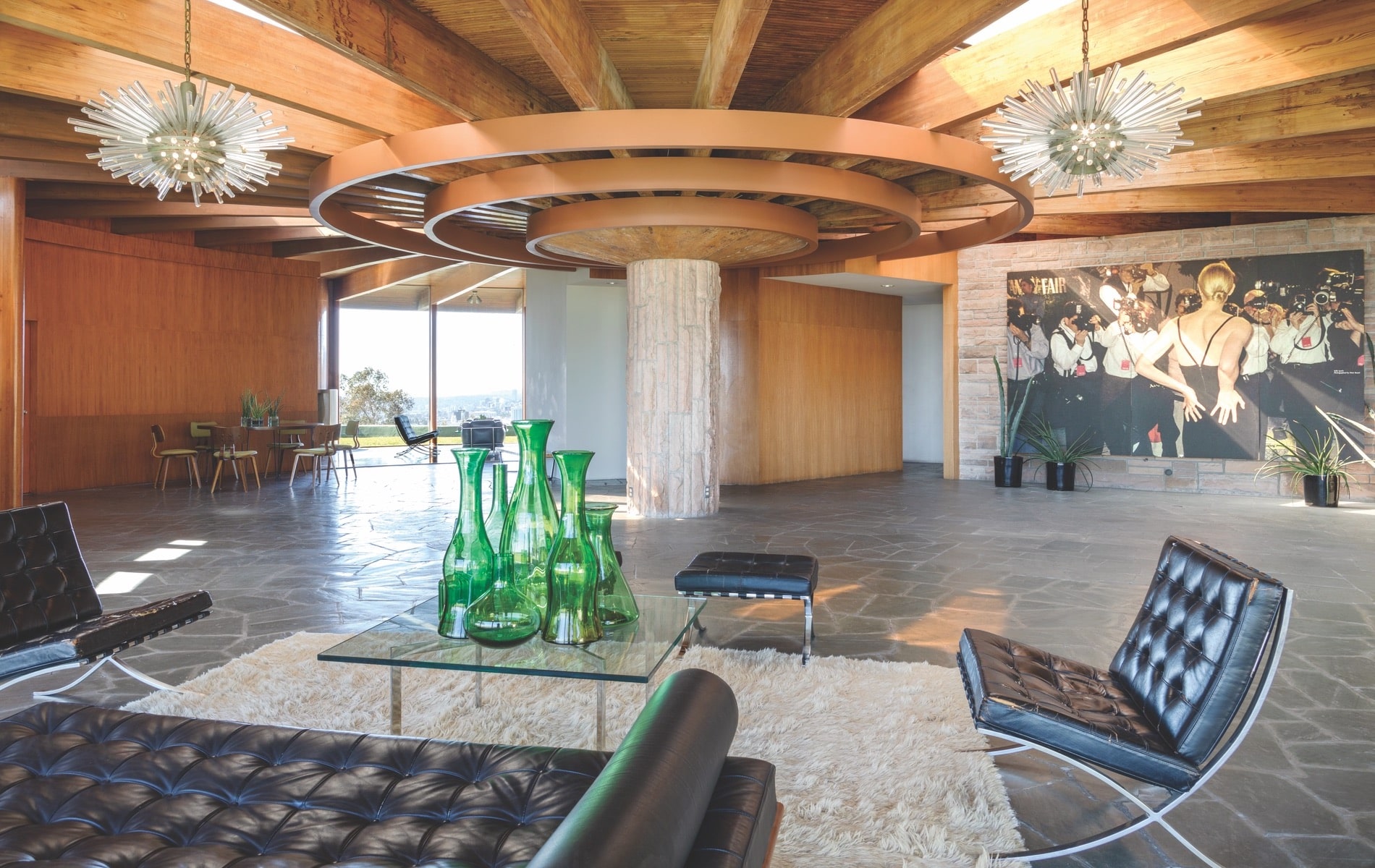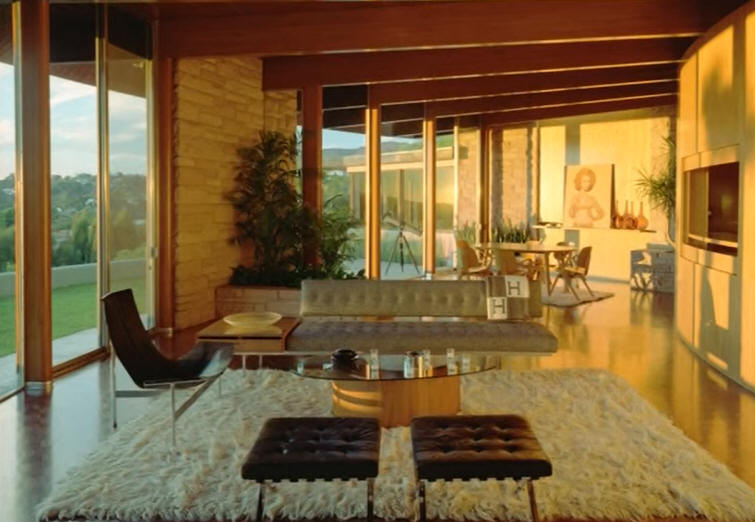 The 1950 Harvey Aluminum House was designed by Modernist architect John Lautner. After several renovations, some unfortunate, it was eventually advertised as a teardown. In 1998, actress Kelly Lynch and her husband producer Mitch Glazer outbid Leonardo DiCaprio and lovingly restored the house with Lautner principal Helena Arahuete. The house was featured in the movie The Gray Man and countless fashion shoots.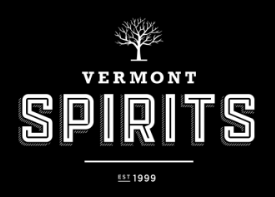 You'll enjoy delicious appetizers plus signature cocktails provided by Vermont Spirits, and in the famous living room...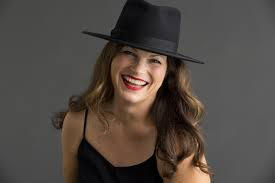 ...vivacious entertainment by LA jazz vocalist Staci Griesbach and her band.
Valet parking provided, but we encourage participants to come by UBER/LYFT, if possible.
---
The Silvertop Tour
Sunday, April 23, 2023 12-5pm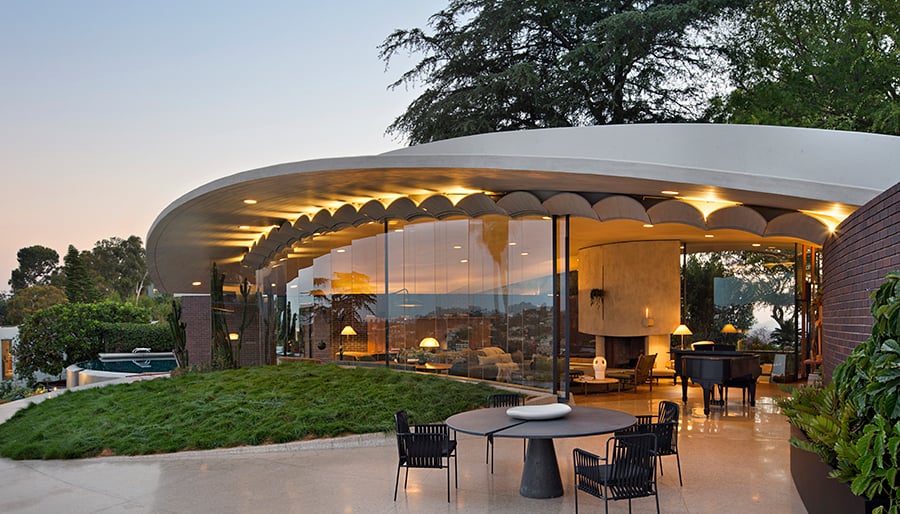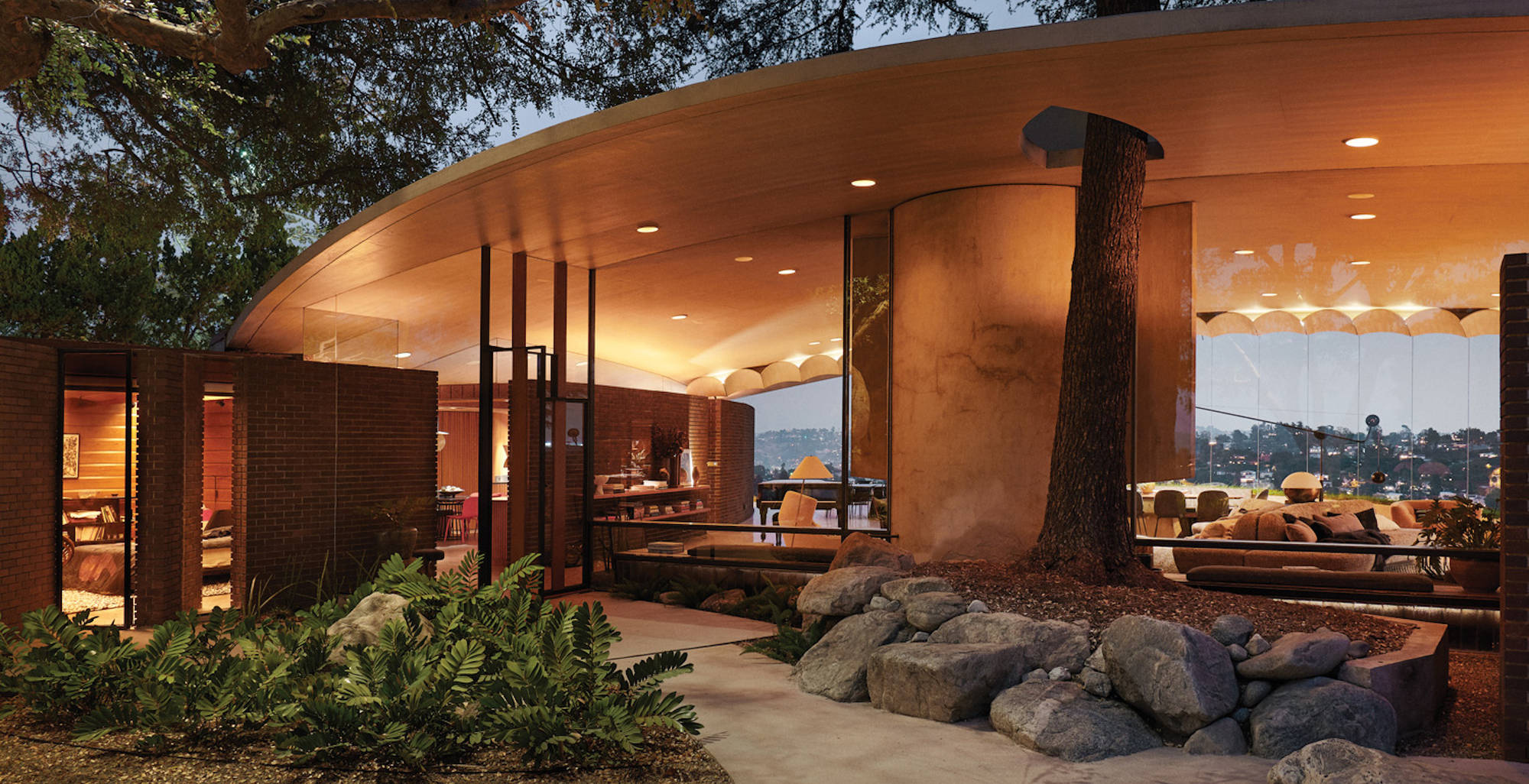 Silvertop is the crown jewel of Silver Lake! The 1964 Reiner-Burchill Residence was designed by John Lautner and built by Wally Niewiadomski. Reiner's business got in trouble and the house sat for a decade, unfinished. In 1974, new owners Jacklyn and Phillip Burchill engaged Lautner to complete it. In 2014, the iconic house was renovated by architect and "Mayor" of Silver Lake, Barbara Bestor. Top photo by Elizabeth Daniels

Timed entry tours are every half hour Noon to 330pm. Please park on Redcliff and walk up the driveway near the tennis court. We encourage participants to come by UBER/LYFT, if possible. For those with mobility issues, we have a golf cart and driver available to take you up and down.
---
The Fine Print
You agree to these terms and conditions by clicking BUY NOW and paying.
Once payment is made, there are no refunds for any reason except for event cancellation. Tickets are transferable, however, just email rebekah@usmodernist.org at least a week ahead.
Physical tickets are not issued; your name will be on a list at each event's registration.
COVID: Masks are optional. Do not attend any event if you have symptoms within the last 7 days before the event or have been exposed to someone with COVID within the last 7 days before the event.
ID's will be checked at the party.
No tobacco use, weapons, or outside food and drink allowed in the houses or grounds.
Take all the photos you want, non-commercial use only. 30 years ago, we would say "bring a lot of film."
Moon Over Modernism® logo designed by Alexander Isley Inc.
Proceeds benefit USModernist, a 501C3 nonprofit educational archive for the documentation, preservation, and promotion of Modernist architecture.
Questions? Contact George Smart, george@usmodernist.org