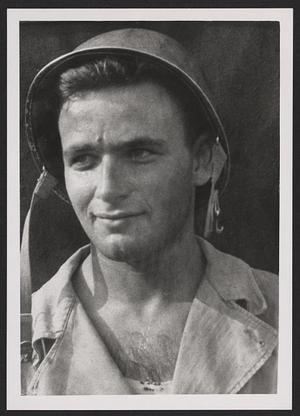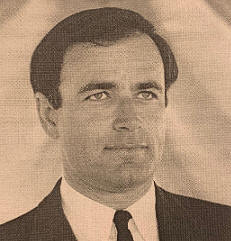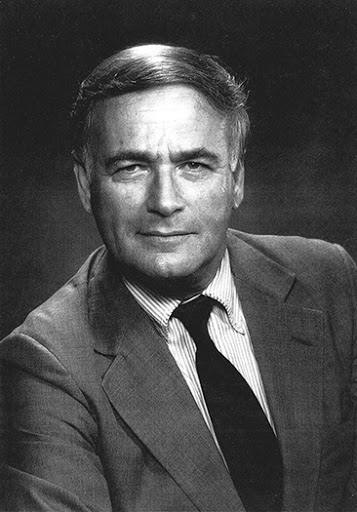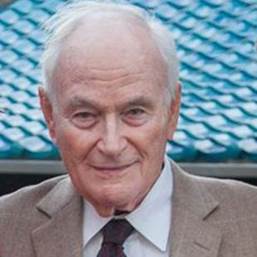 VICTOR ALFRED LUNDY, FAIA (1923-)
Lundy was born in New York City to Russian immigrant parents. They moved back to Russia for a year then returned to New York in 1934 via a stint in Brussels. Talented in painting and drawing as a child, Lundy graduated from Dewitt HS in 1939 and studied architecture at New York University 1939-1943. He served in the Army in WWII and got a BA in architecture from Harvard in 1945. He got his Masters at Harvard in 1948, under Walter Gropius. After a two year travelling fellowship, Lundy moved to Sarasota in 1951 and went into private practice around that time with Reginald C. Knight that lasted four years. He moved to New York in 1960 and Houston in 1976, later becoming VP of the firm HKS. In 2016, the Sarasota Architecture Foundation gave him a lifetime achievement award. Bio adapted from Wikipedia. Research by Catherine Westergaard Cramer.

Victor Lundy: Sculptor of Space (2014)
Some of his notable projects include the 1956 Greater Sarasota Chamber of Commerce (Pagoda Building), Sarasota FL; 1956 South Gate Community Center, Sarasota FL; 1957 Alta Vista Elementary School, Sarasota FL; 1957 Bee Ridge Presbyterian Church, Sarasota FL; Bubble Pavilions for the 1964 New York World's Fair; First Unitarian Church, Westport CT; 1985 United States Embassy, Colombo, Sri Lanka; 1964 Unitarian Meeting House, Hartford CT; 1974 US Tax Court Building, Washington DC.
---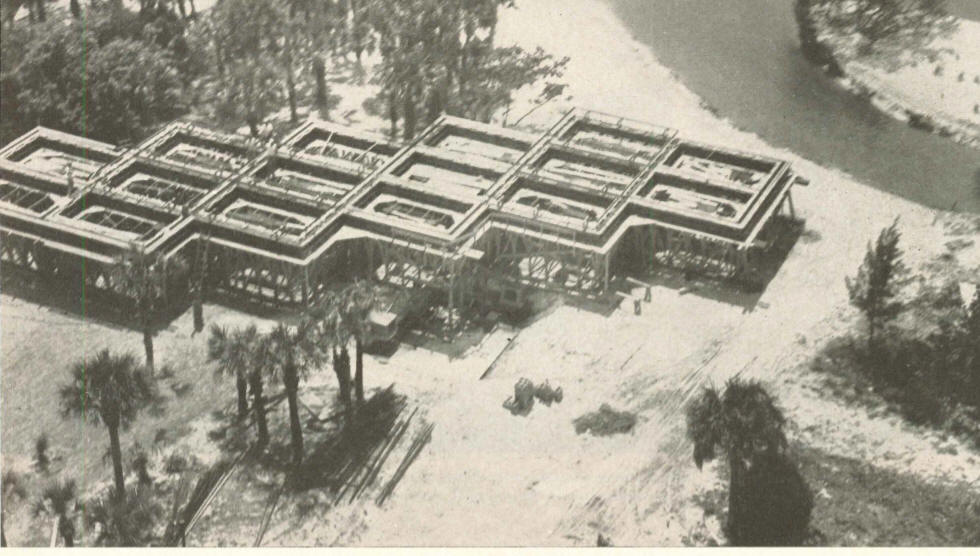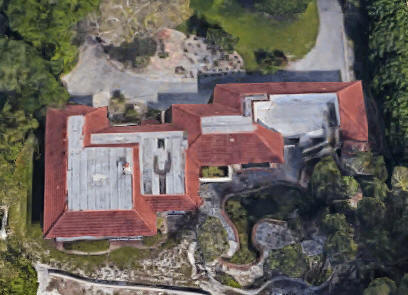 1954 - The Benjamin A. (Ben) and Ella Stahl House, 4214 Higel Avenue, Siesta Key FL. Commissioned 1951. Built by Elmo Knight; structural engineer, Thomas McKaig. Designed with architect Reginald C. Knight. At some point, Lundy disliked Knight's decisions and disavowed himself from the project. Stahl was an internationally known artist, and a major grouping of his painting was stolen in 1969 in a still-unsolved theft. The loss was financially catastrophic, and the bank took over the house. B/W photo by Joseph Steinmetz. At some point, a pitched roof was added. Sold in 2018 to Kimberly Cox.
---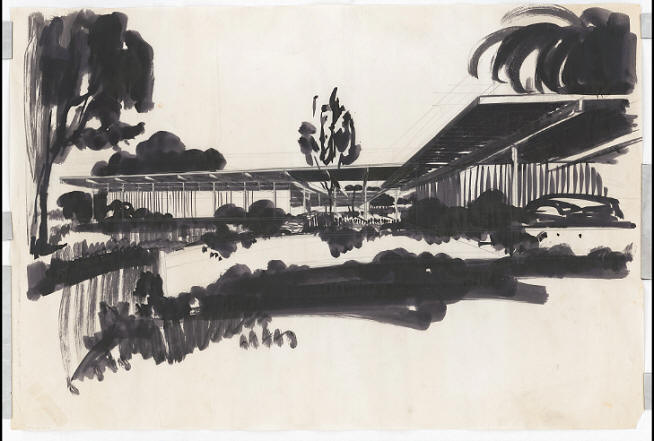 1954 - The Harry Berk House, East Lake Drive, Sarasota FL. Destroyed around 2020.
---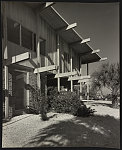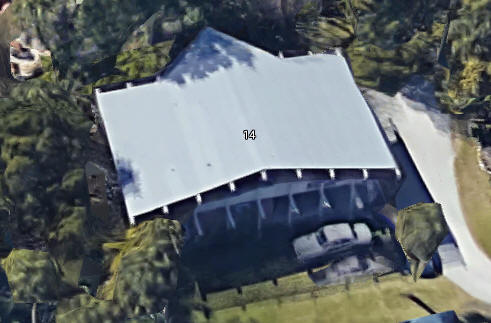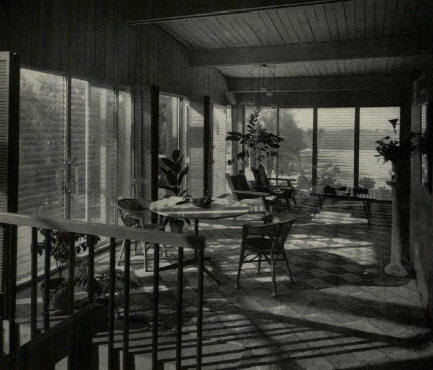 1957 - The Joseph D. Dudley House, 14 Sandy Hook Road North, Sarasota FL. Featured in Architectural Record Houses of 1959. Built by C. E. Micronis. Sold in 2016 to Jill Larson. B/W photos by Alexandre Georges.
---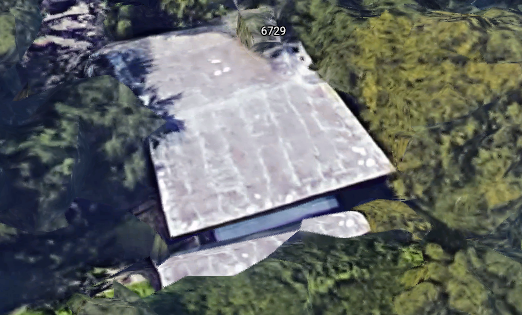 1957 - The William O. Eareckson House, 6729 Peacock Road, Sarasota FL. Sold to Elizabeth Besse.
---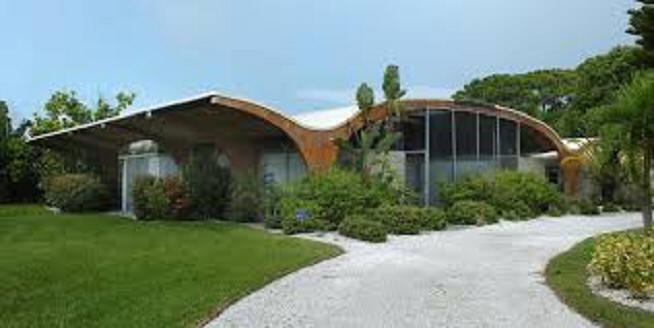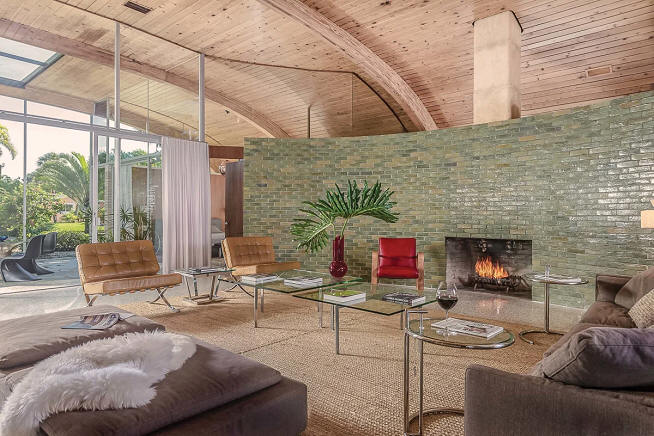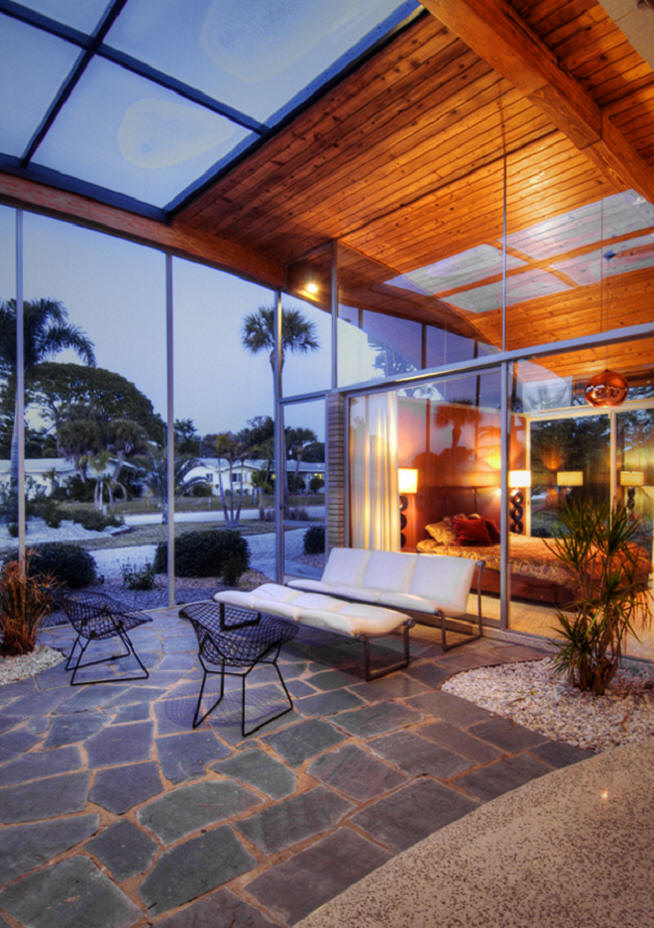 1957 - The Sam Herron House, 615 Alhambra Road, Venice FL. Featured in Architectural Record Houses of 1958. Renovated in 2014. Sold to Vienna and Naples Inc.
---

1957 - The America Builds International Architectural Exposition, Berlin, Germany.
---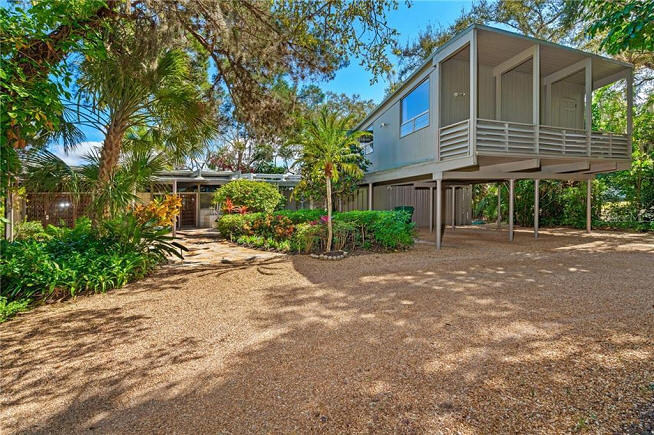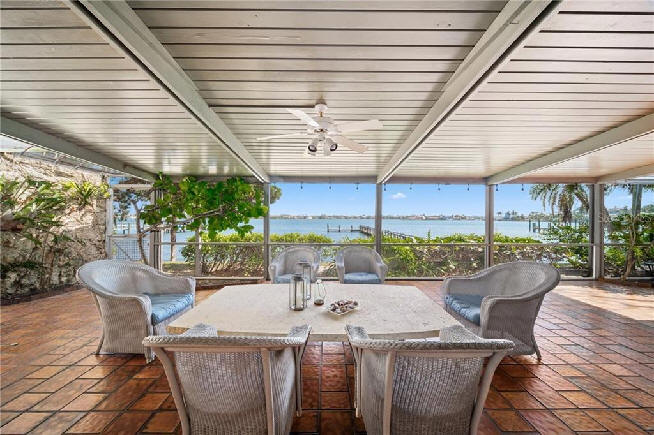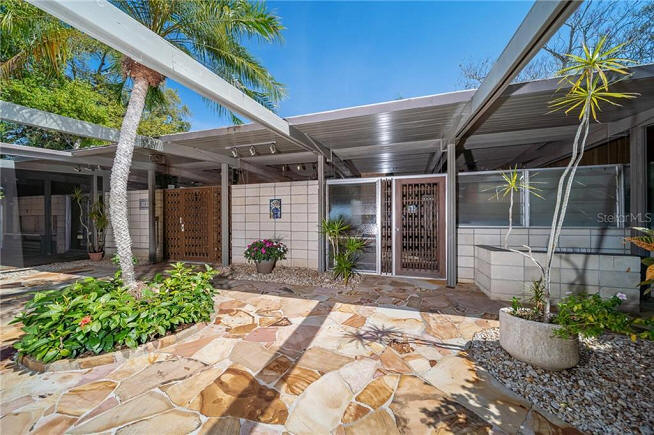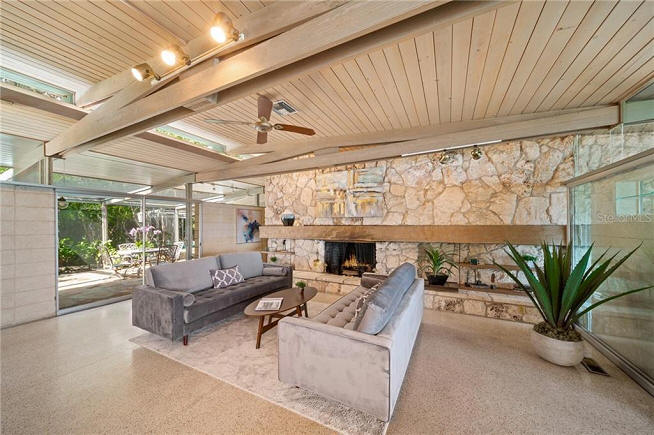 1958 - The Gillette (Gil) Elvgren House, 7501 Midnight Pass Road, Sarasota FL. Sold in 1973 to Thomas O'Malley. Sold and destroyed around 2020.
---




1960 - The Ralph M. Galloway House, Tampa FL. Unbuilt.
1966 - The Heller House, Long Island NY. Unbuilt.
1967 - The Henry Lebensfeld House, Long Island NY. Unbuilt.
1970 - The Clifford House, Aspen CO. Unbuilt.
---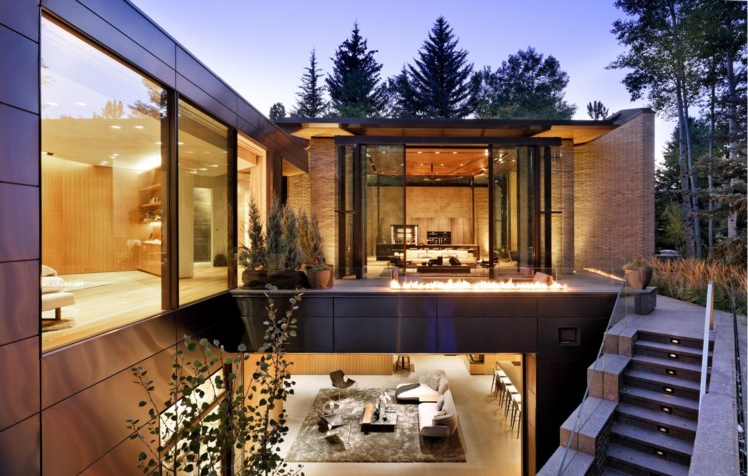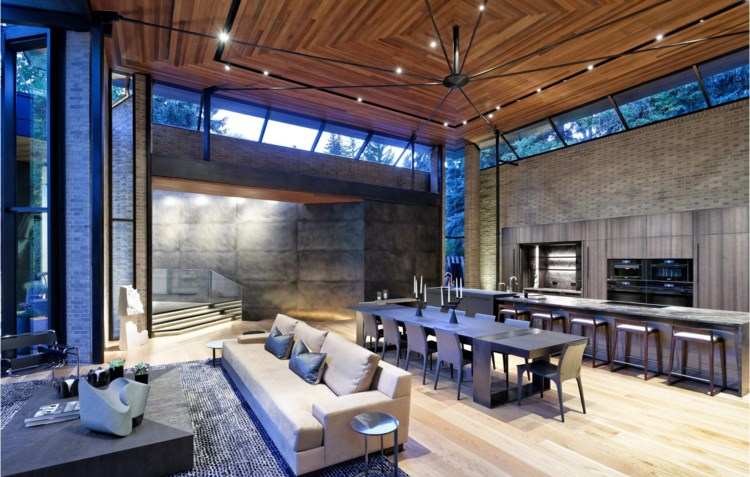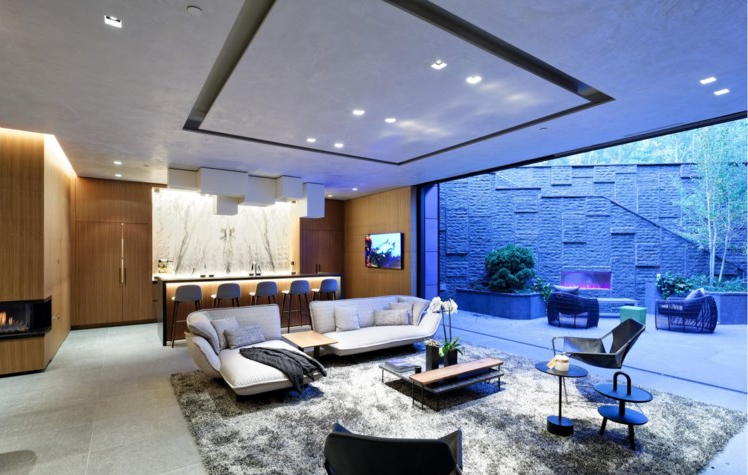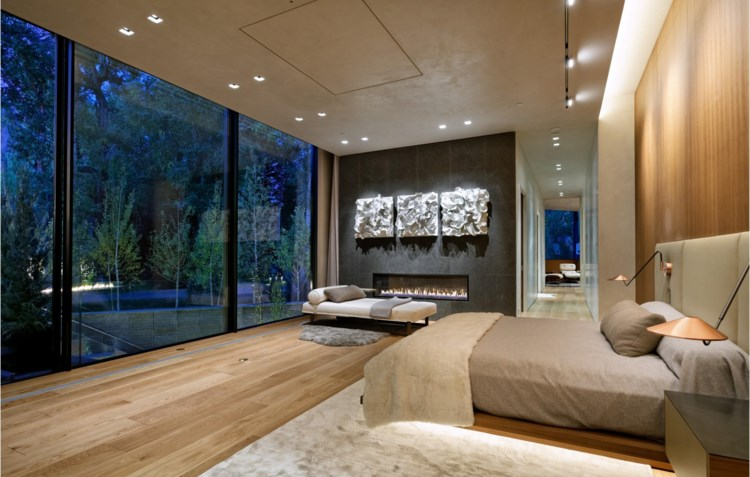 1972 - The Victor Lundy Studio and House, 301 Lake Avenue, Aspen CO. Designed as a studio for Lundy's wife and a vacation place for his family. Lundy thought of this house as a garden house, a place where he, his wife — Anstis, a painter who loved Aspen and taught at the Anderson Ranch Arts Center — and their sons contemplated the mountains and the sky for forty years. After Anstis Lundy died in 2009 and the Lundy sons a few years later decided to sell, the property had no protection from demolition. The Lundy sons offered a cash incentive for the buyers to landmark the house within a year. The buyers, David Willens and Bill Boehringer, hired architect Derek Skalko and 1 Friday Design for the restoration and agreed to landmark the house in perpetuity. The addition more than doubled the original house's square footage. Sold in 2020.
---



1973 - The Lucaya Condominium Building, Bradenton FL. Unbuilt.
1977 - The Mosbacher House, Houston TX. Unbuilt.
1983 - Chernitsky Towers, Houston TX. Unbuilt.
---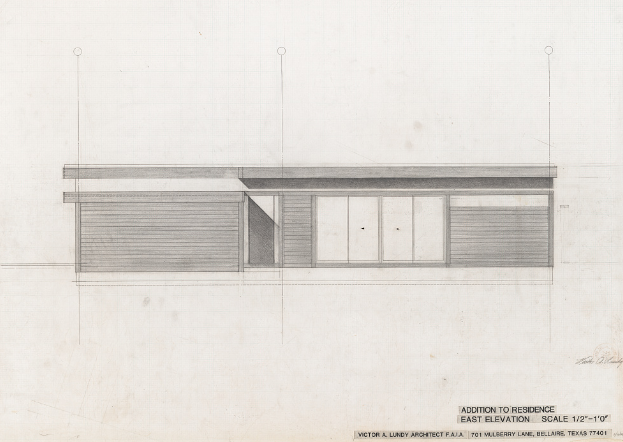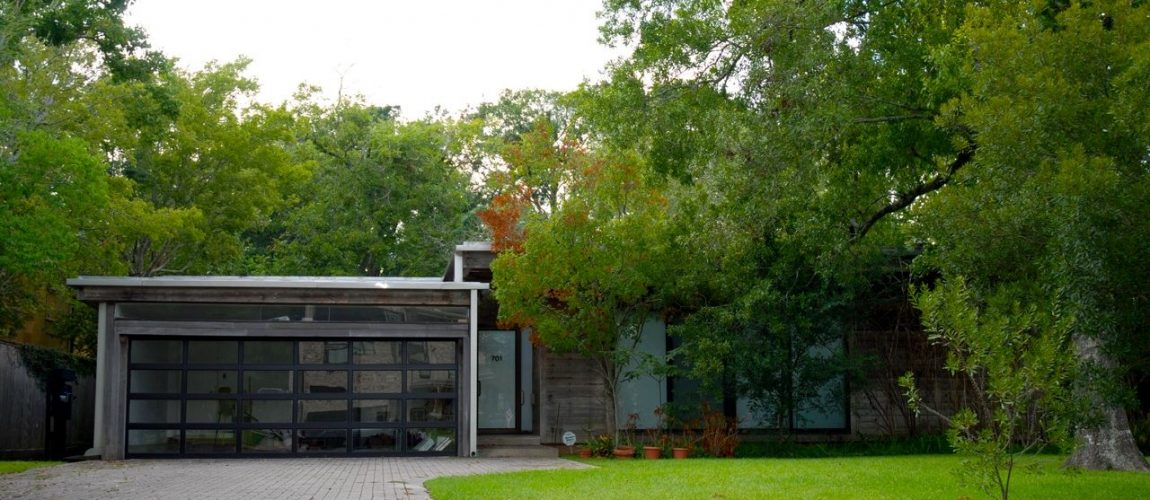 1985 - The Anstis Burwell Lundy Studio, 701 Mulberry Lane, Bellaire TX. In 1988 Lundy built an addition, which became their personal residence.
---


1993 - The 100-story Residential Tower Proposal, Houston TX. Unbuilt.
1995 - The Manceya Realty Co. Limited Residential/Condo/Hotel Tower, Tinasakti Bhanubandh, Bangkok, Thailand. Unbuilt.
---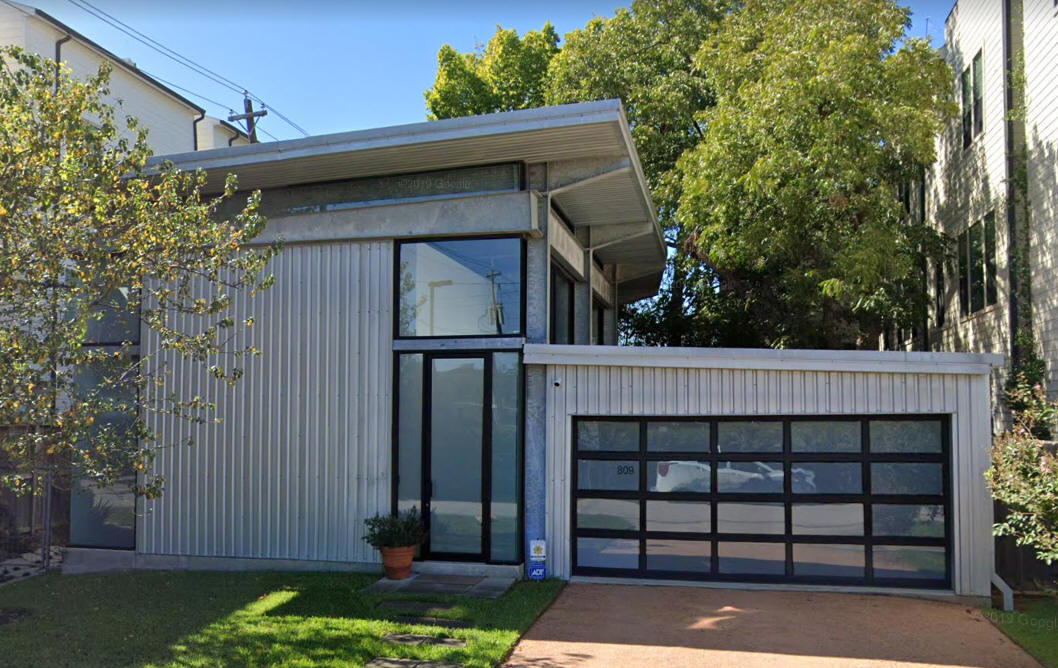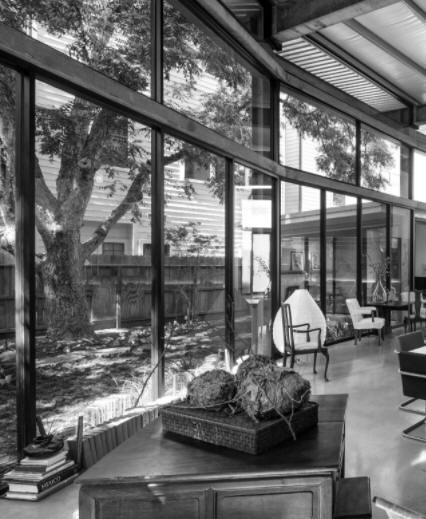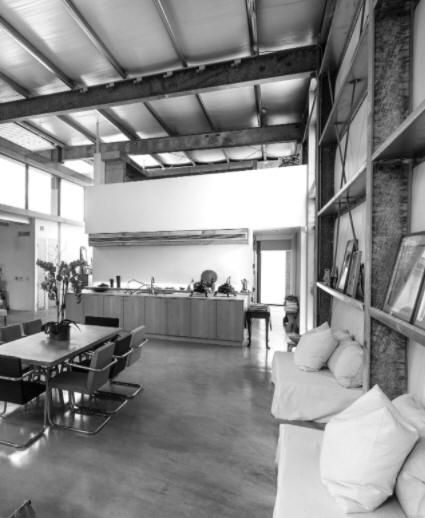 2003 - The Joan B. Miller House, 809 Sandman Street, Houston TX. Commissioned 2002.
---

2003 - Unidentified House, Houston TX. Unbuilt.
---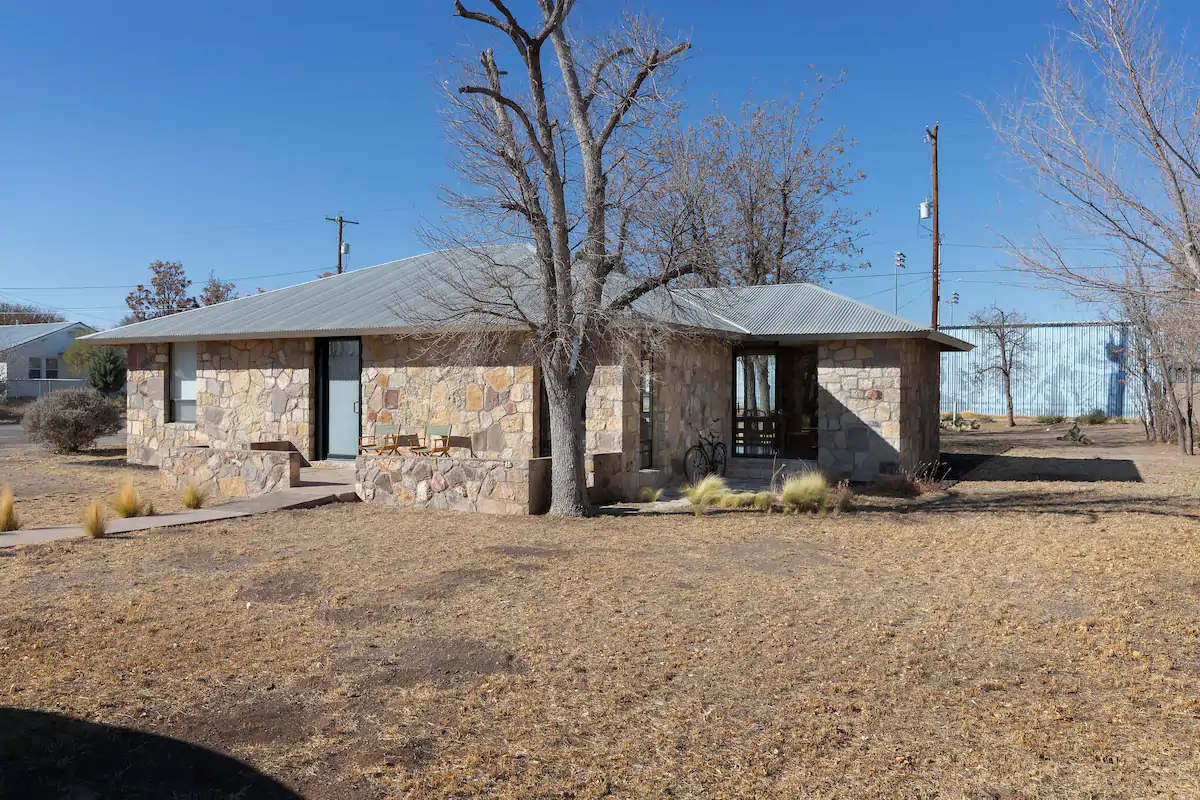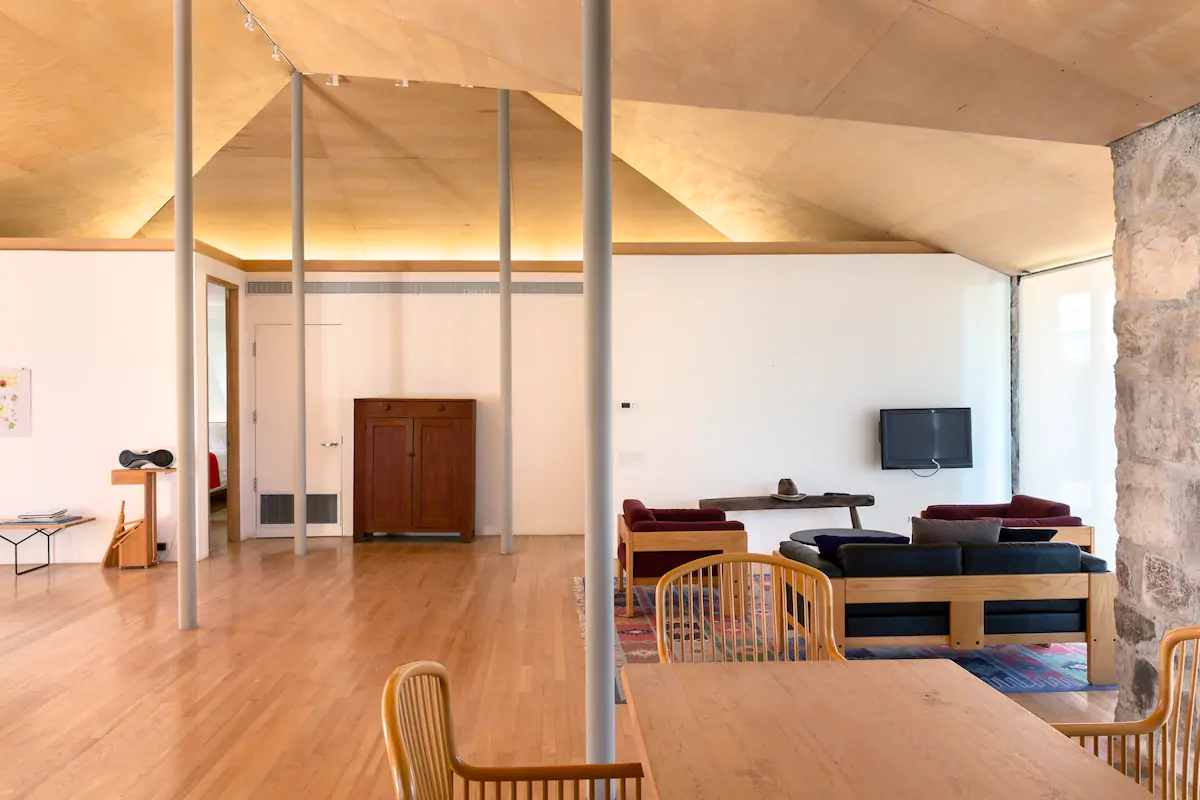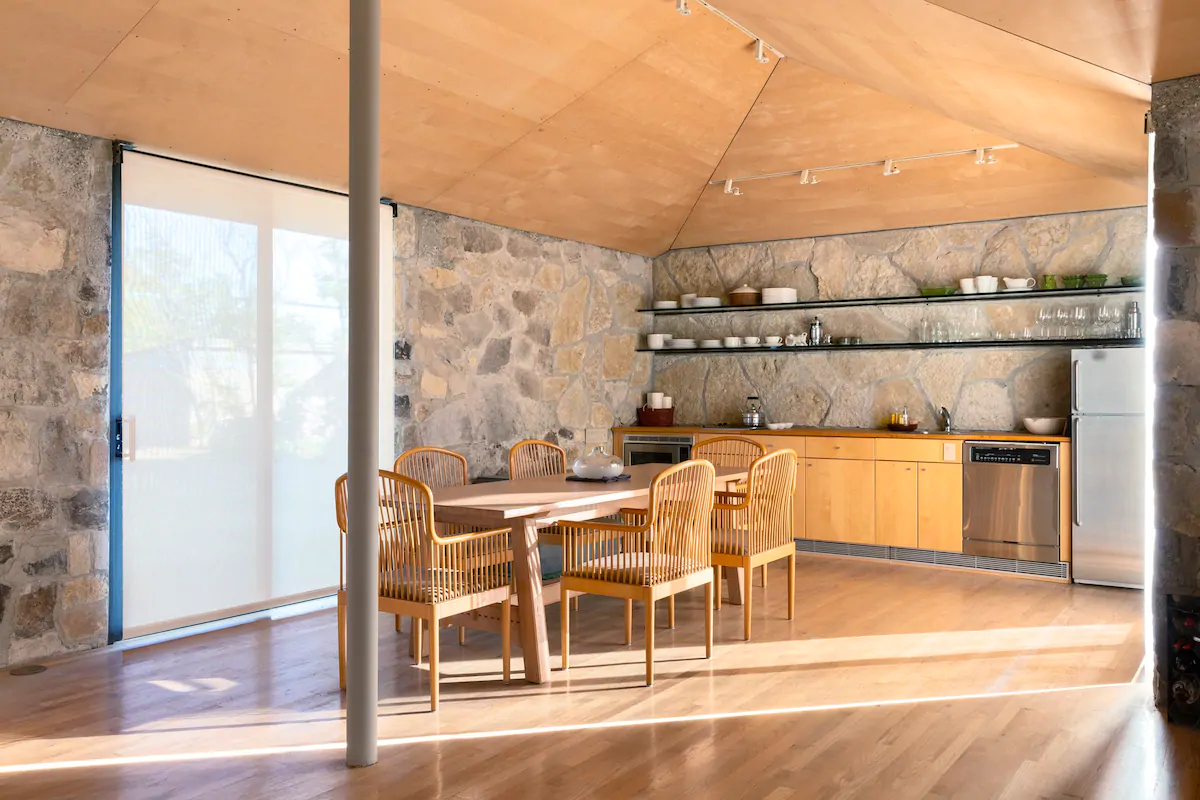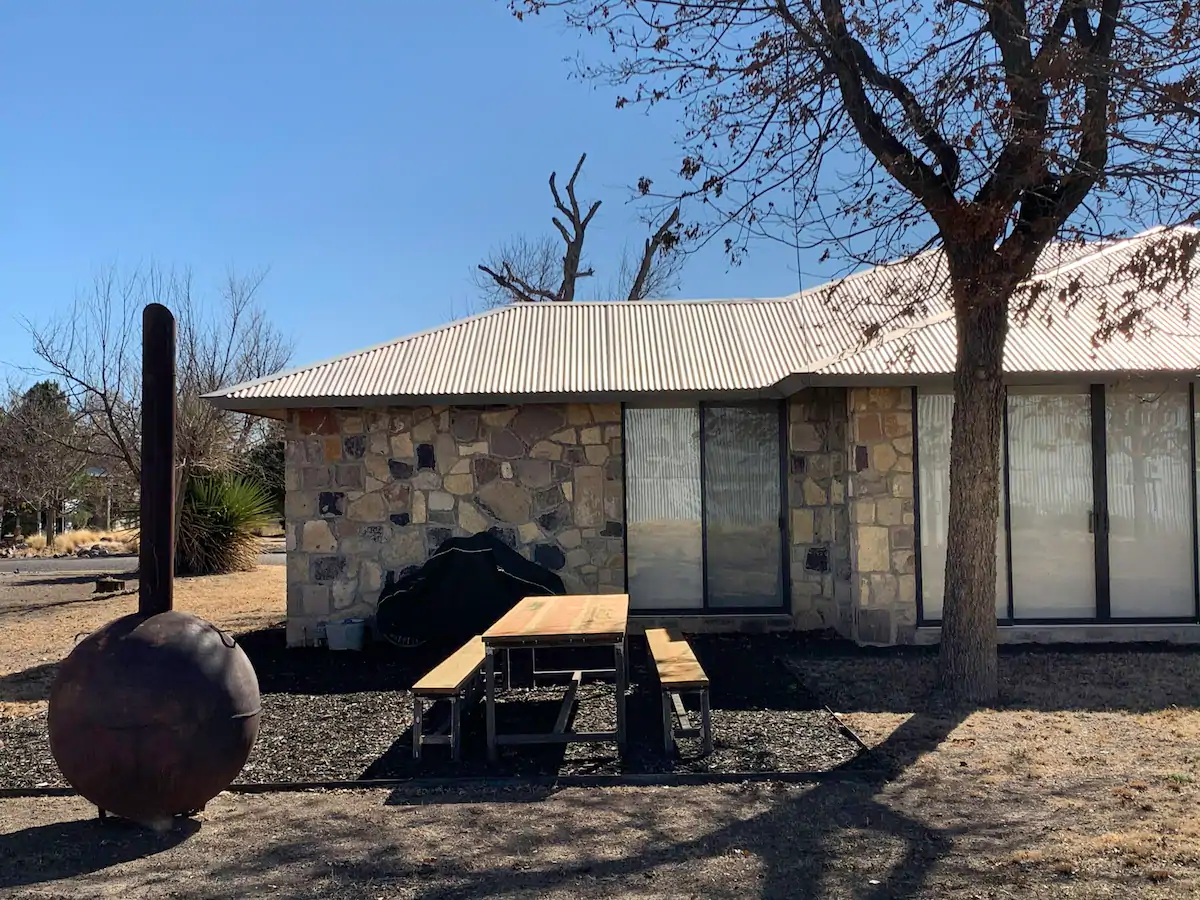 2004 - The Victor and Anstis Studio and Residence Renovation, Marfa TX. Original stone house built in the 1930s. Converted by the Lundys to include an open living space and two bedrooms and a bathroom. Available to rent.
---
Sources include: Victor Lundy: Artist Architect by Donna Kacmar; Architectural Record; Victor Lundy; Library of Congress.