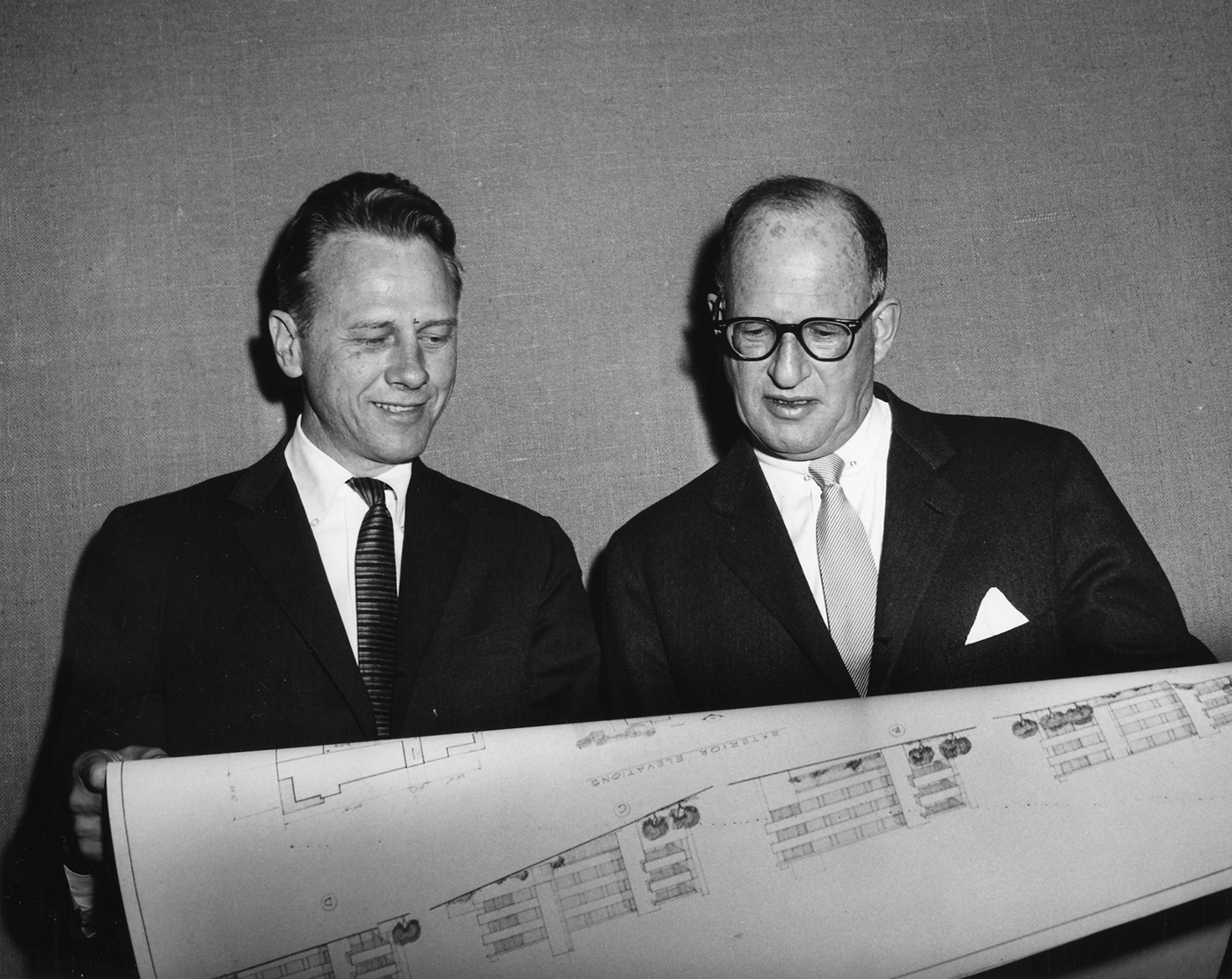 Oakland (left) and Eichler
CLAUDE OAKLAND, FAIA (1919-1989)
Oakland was born in Louisiana and attended Tulane University. Impressed with Oakland's work, Bruce Goff contacted Oakland and invited him to come to California to join his new practice. Their short collaboration resulted in the ground-breaking architectural design of Goff's Leidig House. Oakland then worked for Anshen and Allen developing prototypes for economy and mass production. Oakland's innovations resulted in fewer building elements and reorganized the structure of the beams to allow them to flow in one direction. In 1950, he joined Eichler where he focused on the Sunnyvale development. He formed his own company in 1960, continuing to work as an independent architect for Eichler.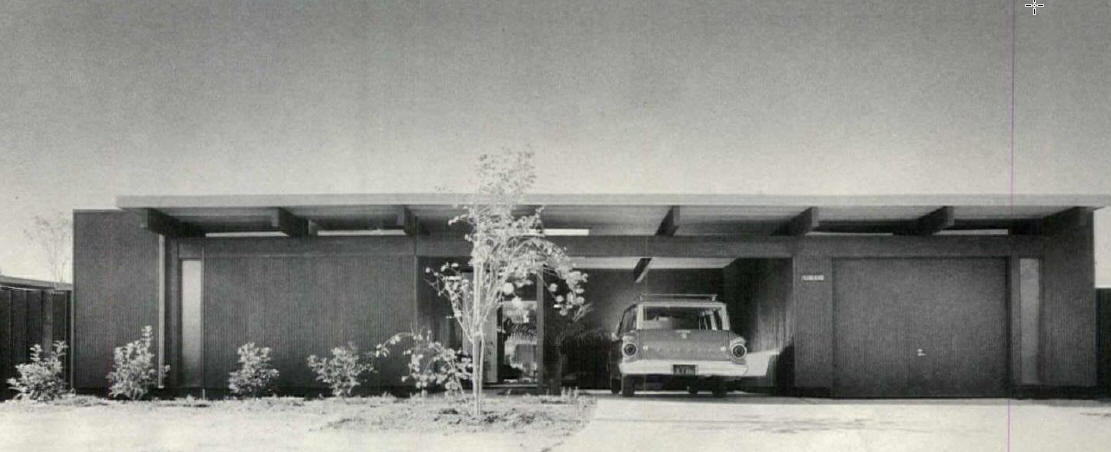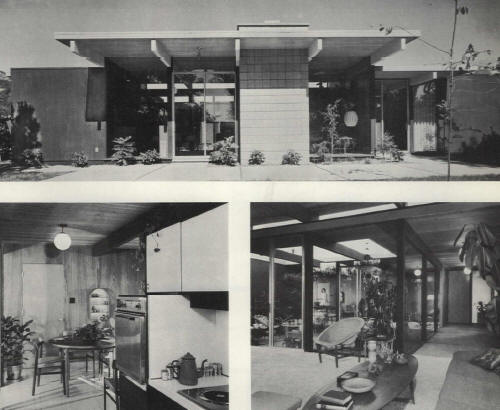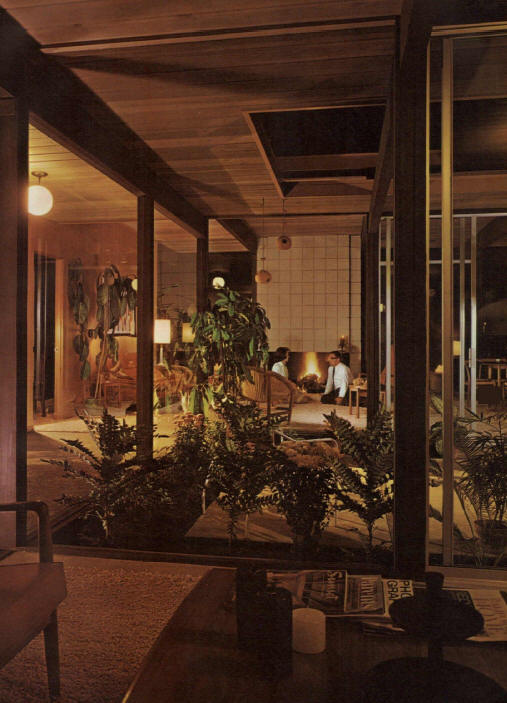 Oakland's prototype for the Fairhills Tract in Orange CA was featured in Architectural Record Houses of 1964. Landscape design, Jones and Peterson; photos by Leland Lee; interiors by Gordon Brofft.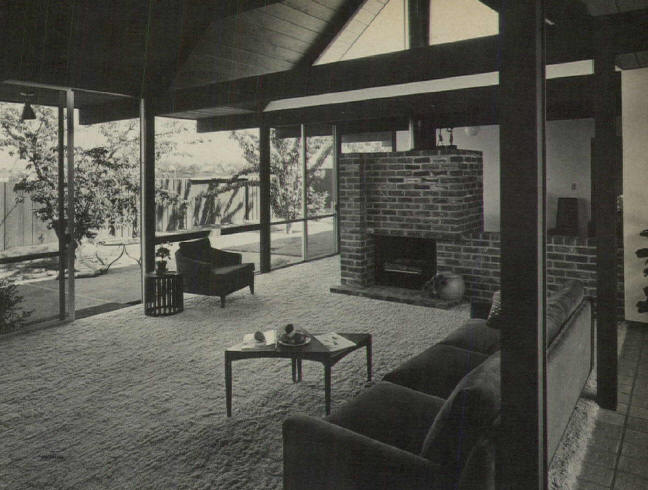 Oakland's prototype for Sunnyvale CA was featured in Architectural Record Houses of 1968. Photos by Joshua Freiwald.
In the 1970s following Joseph Eichler's passing, Oakland's company continued to design single and multi-family residential architecture, including the San Francisco Housing Authority. Oakland is remembered not only for his tremendous talents but for his warmth, personable nature and intense ideals. Bio adapted from Balboa Highlands.
---
Subdivisions: Balboa Highlands * Diamond Heights * Fairhills * Fairmeadow * Lynn Estates
---
Sources include: Hannah Simonson; Architectural Record.