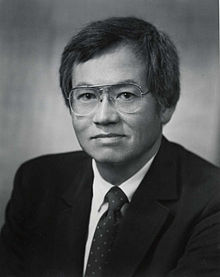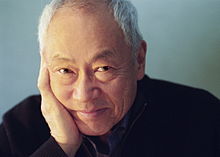 GYO OBATA, FAIA (1923-2022)
Obata was born and raised in San Francisco. Though his family was sent to an Japanese internment camp during WWII, Obata avoided it by leaving the School of Architecture at the University of California-Berkeley to study architecture at Washington University in St. Louis, the only university in the United States willing to accept Japanese nationals, earning a Bachelor of architecture degree in 1945. He then studied under master Finnish architect Eliel Saarinen at the Cranbrook Academy of Art in Bloomfield Hills MI, receiving a Masters in architecture and urban design in 1946. After serving in the US Army from 1946-1947 and working as an architect in the Chicago office of Skidmore, Owings and Merrill from 1947-1951, Obata returned to St. Louis in 1951 to join the firm of Minoru Yamasaki. In 1955, he co-founded what is now the global architectural firm HOK. His designs include the National Air and Space Museum in Washington, DC; the Abraham Lincoln Presidential Library and Museum in Springfield IL; the Kellogg Company Headquarters in Battle Creek MI; the Dallas/Fort Worth International Airport; the Moscone Center in San Francisco; and the United States Penitentiary in Marion IL. He received several honorary degrees. Bio adapted from Wikipedia.
---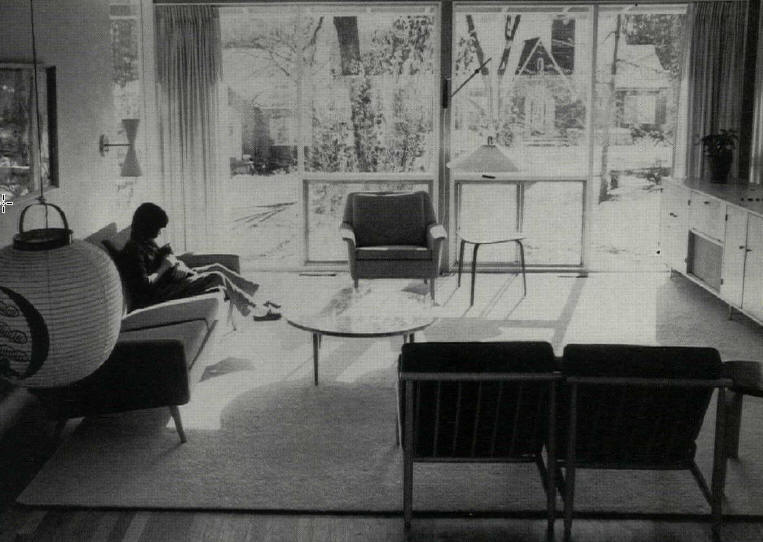 Around 1959 - The Gyo Obata House 1, 915 Greeley Avenue, Webster Groves MO. Engineer, John Nix; built by E. C. Mikkelsen; photos by Arthur Fillmore. Featured in Architectural Record Houses of 1959. Sold to John and Joan Frain.
---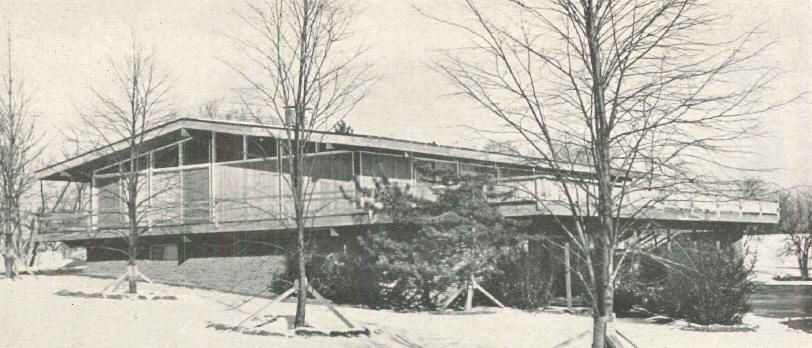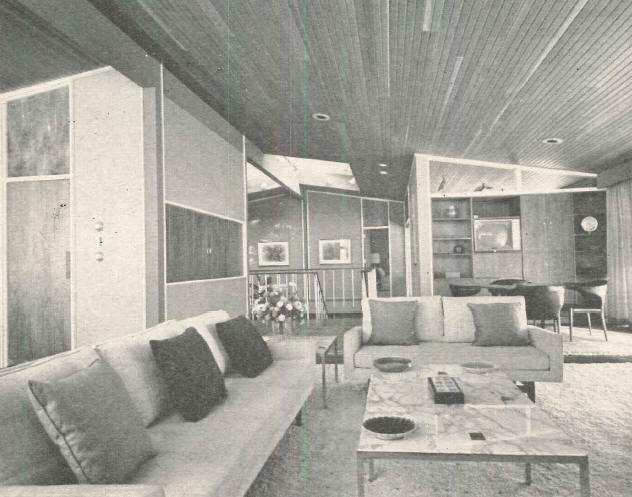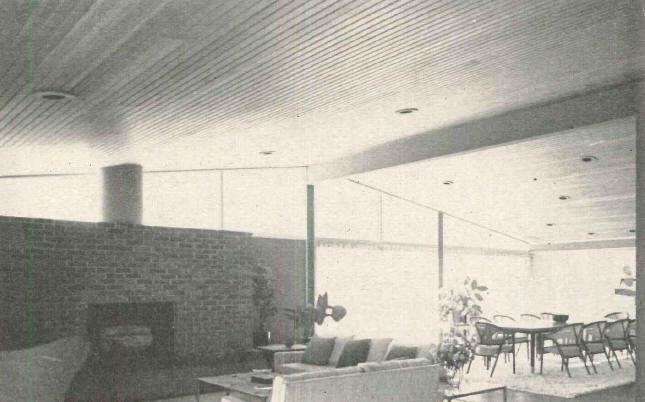 1960 - The John L. Wilson House, 29 Trent Drive, Saint Louis MO. Featured in Architectural Record Houses of 1961. Built by William and Nelson Cunliff; landscape design, Harriet Rhodes Bakewell; interiors, Eleanor LeMaire; structural engineer, Albert Alper; HVAC, Harold P. Brehm; photos, Art Fillmore. Sold to Thomas and Martha Hays.
---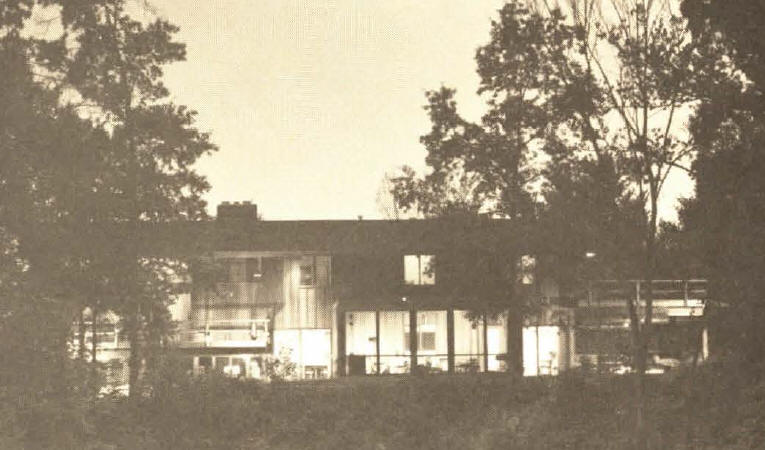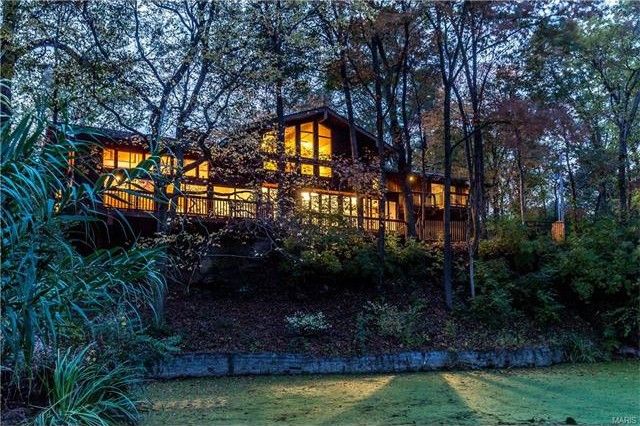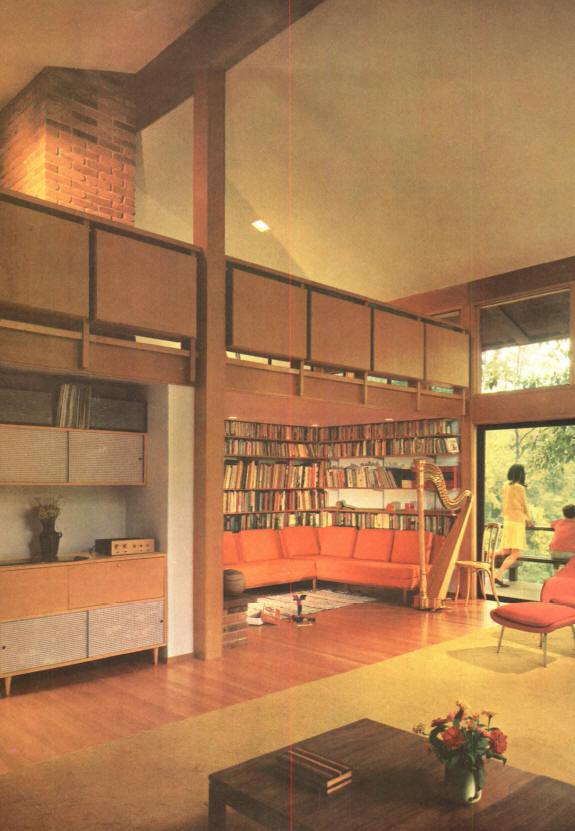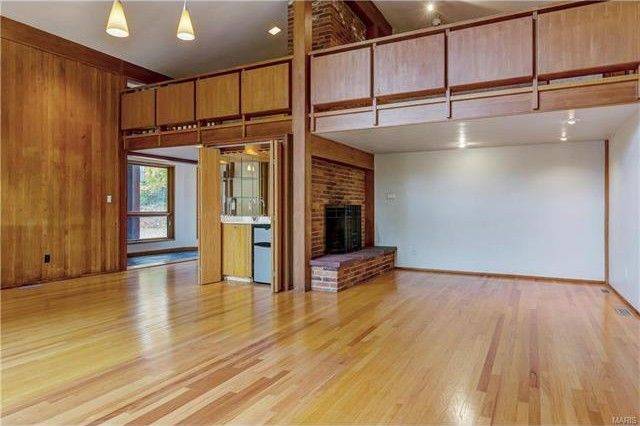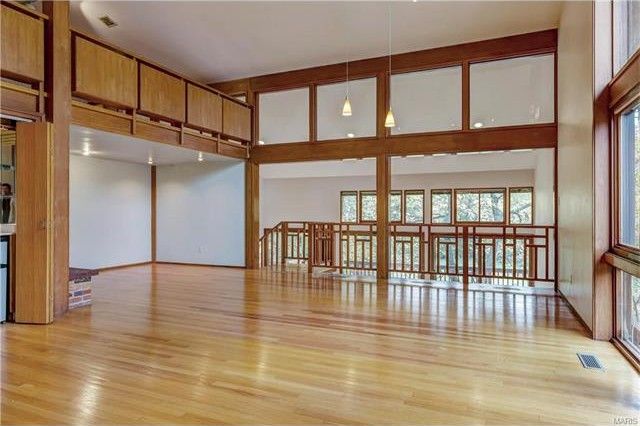 1964 - The Gyo Obata House 2, 10042 Litzsinger Road, St. Louis MO. Engineer, Al Alper; built by E. C. Mikkelsen Construction Company. Featured in Architectural Record Houses of 1967. Over time, a second story was modified (second photo) and many Obata featured were renovated away. Sold in 2018. Destroyed.
---

1969 - The Gyo Obata Beach House. Status unknown.
---
Sources include: Architectural Record; HOK; Kiku Obata.