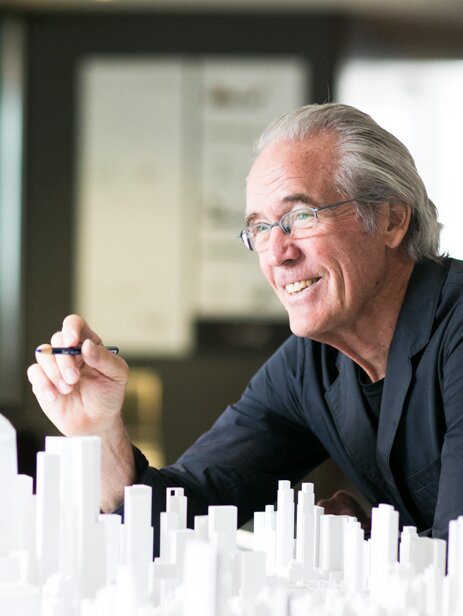 WILLIAM PEDERSEN, FAIA (1938-)
Born in St. Paul MN, Pedersen has a Bachelor of Architecture from the University of Minnesota College of Design and a Masters of Architecture from MIT. Pedersen is the founding design partner of Kohn Pedersen Fox Associates (KPF), which he started with A. Eugene Kohn and Sheldon Fox in 1976. He is known for designing the World Bank in Washington DC, the Goldman Sachs Headquarters in London, the Proctor and Gamble World Headquarters in Cincinnati OH, and the World Financial Center in Shanghai. Pedersen is the recipient of numerous awards and honors including the Rome Prize in Architecture, Brunner Memorial Prize from the American Academy and National Institute of Arts and Letters, University of Minnesota's Alumni Achievement Award, and the Medal of Honor from AIA New York. He was on the Board of the University of Minnesota Foundation and was a visiting professor at Rhode Island School of Design, Columbia University, and Harvard University. He was the Eero Saarinen Chair at Yale University and the Herbert S. Greenward Distinguished Professor in Architecture at University of Illinois at Chicago. His most recent book is Gesture and Response.
---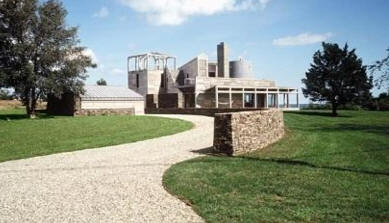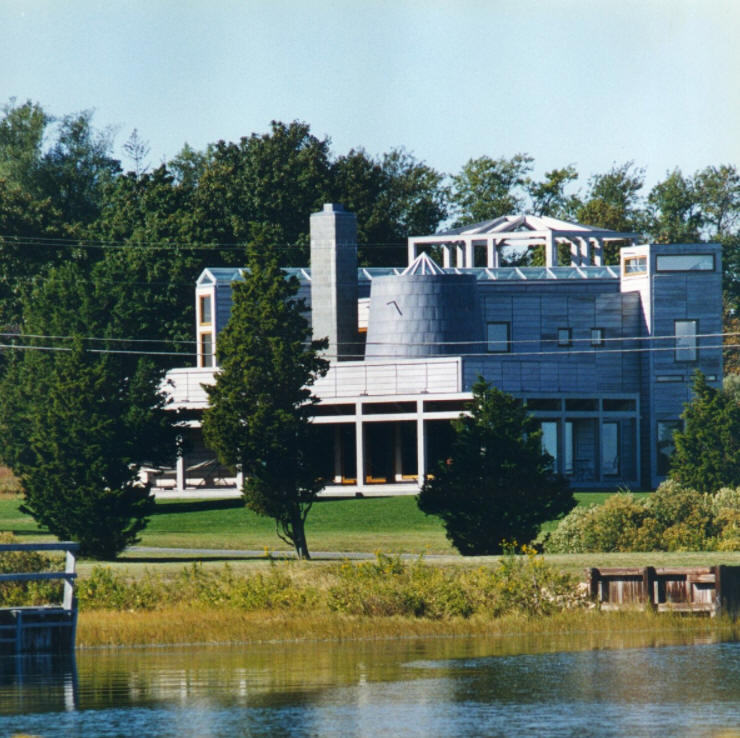 1991 - The Bedell Mills House, 93 Ram Island Drive, Shelter Island NY. Sold in 2006.
---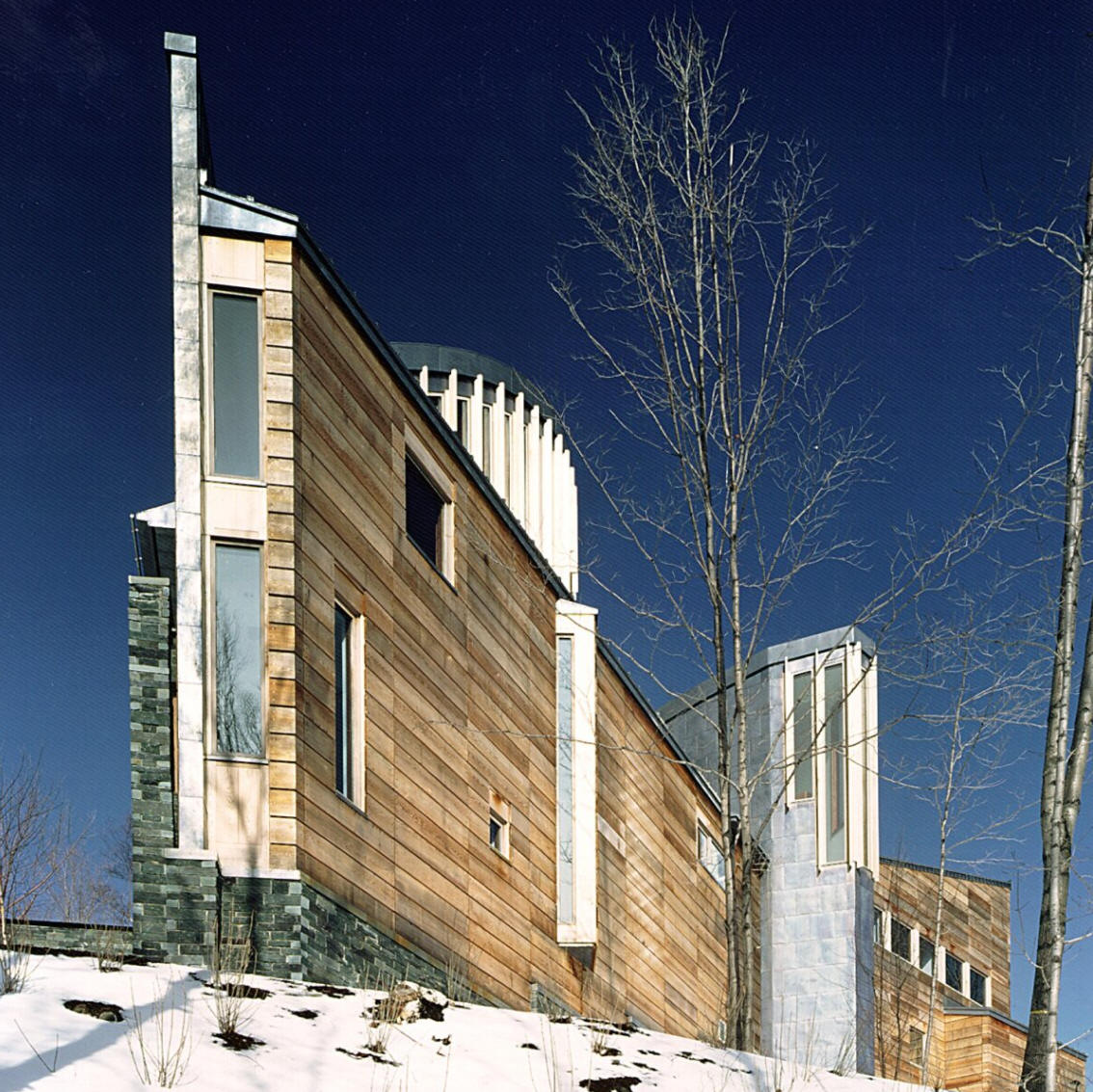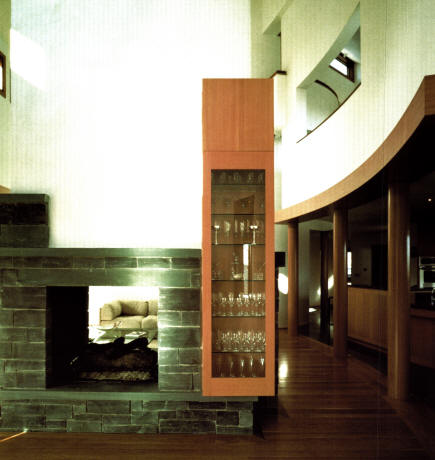 1992 - The William and Carolyn Stutt House, aka Carwill House II, 24 Old Ridge Road, Stratton VT. Commissioned 1989. Structural engineer, Severud/Knight; landscape design, Dunn; built by Amorex.
---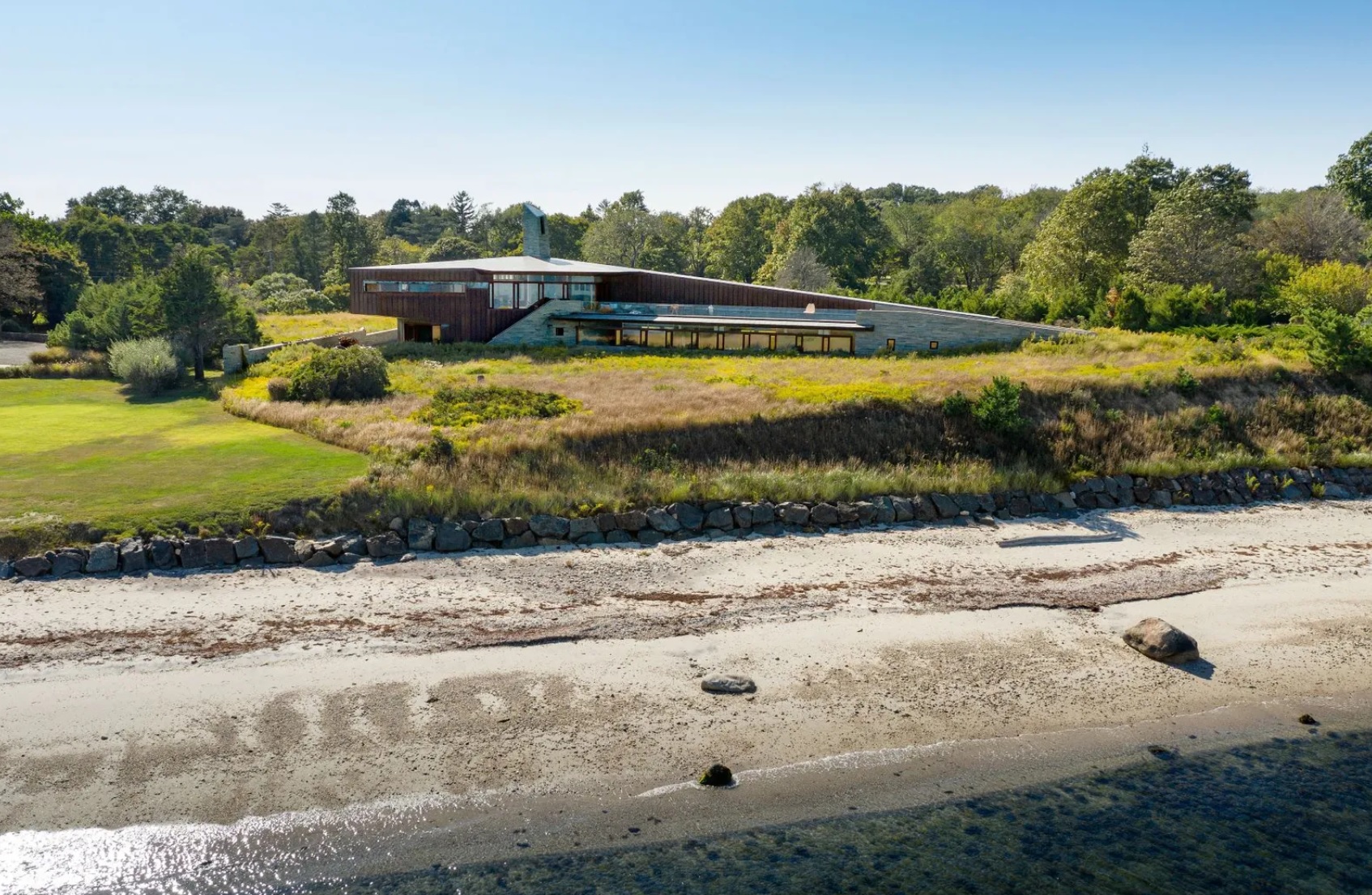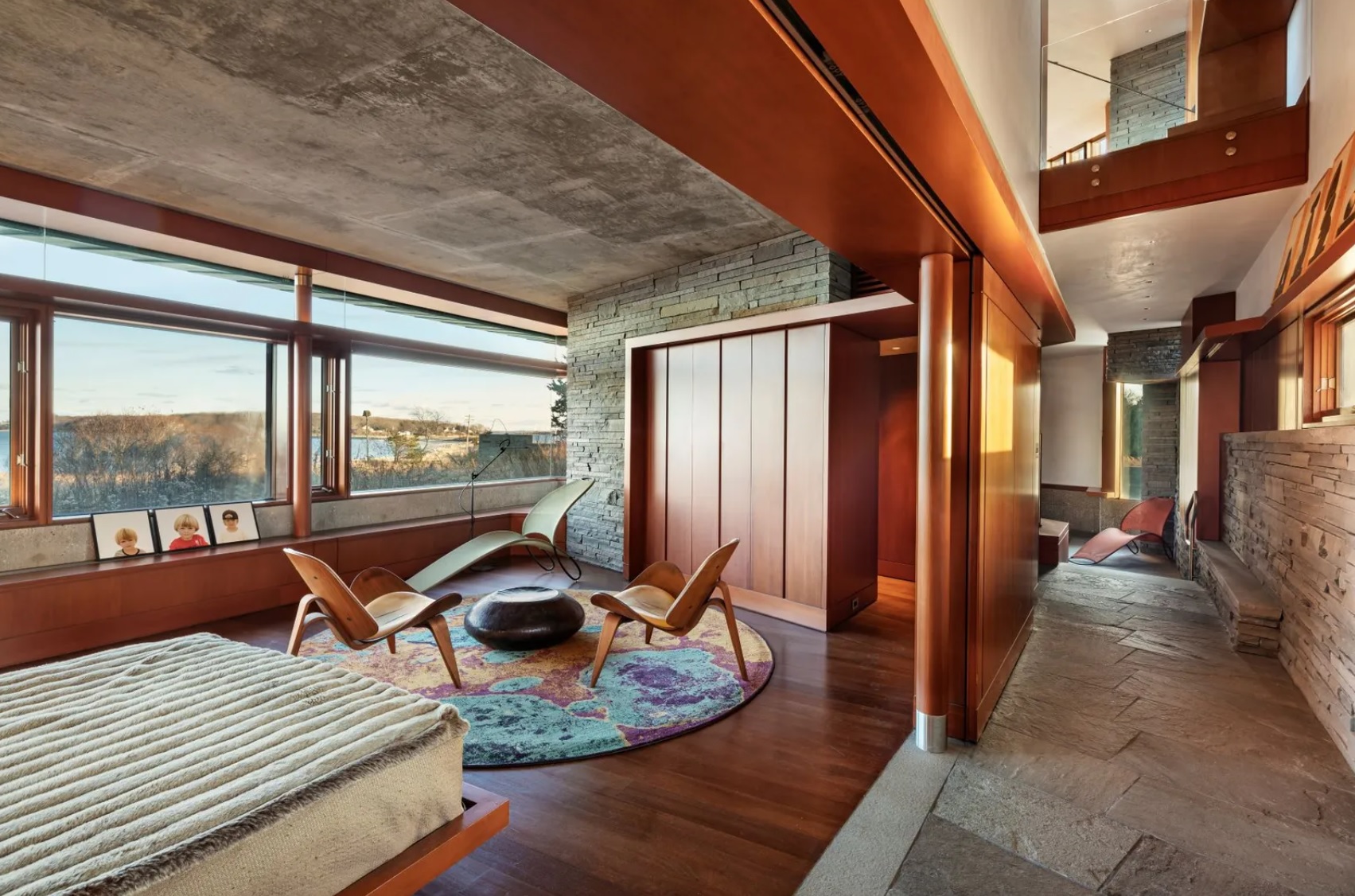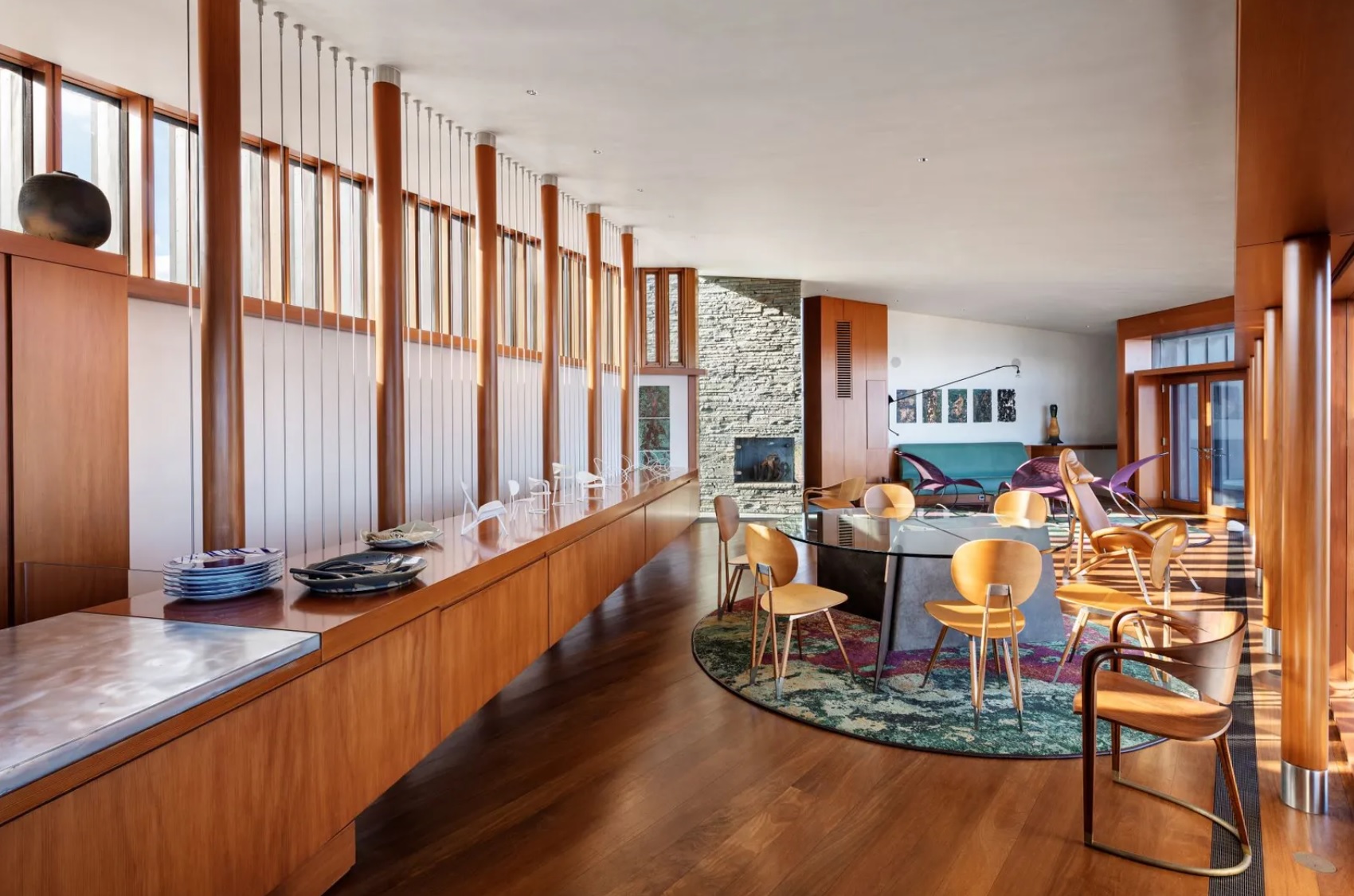 2007 - The William and Elizabeth Pedersen House, aka House on Shelter Island, 91 Ram Island Drive, Shelter Island NY. For sale in 2021.
---
Sources include: Gesture and Response: 25 Buildings by William Pedersen of KPF Architects; KPF Architects.