WILLIAM LEONARD PEREIRA (1909-1985)
Pereira was born in Chicago and graduated with a degree in architecture from the University of Illinois. He helped draft the master plan for the 1933 Chicago World's Fair. With his brother, Hal Pereira, he designed the Esquire Theater at 58 East Oak Street, considered one of Chicago's best examples of Art Deco. Later in the 1930s he and moved to Los Angeles. After working as a solo architect, Pereira was hired by the Motion Picture Relief Fund and designed the first buildings for the Motion Picture County House in Woodland Hills CA. Pereira also had a brief stint as a Hollywood art director. He won, with others, an Oscar in 1942 for special effects on a Cecil B. DeMille film Reap the Wild Wind. In 1949, he became a professor of architecture at the University of Southern California. He then formed a partnership with architect and classmate Charles Luckman, designing some of Los Angeles's most well-known buildings. After parting with Luckman, he formed the third and final company, William L. Pereira & Associates, completing over 250 projects. Pereira was one of the few architects to appear on the cover of Time magazine: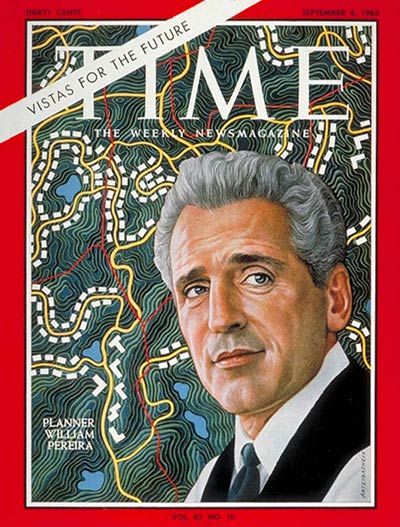 ---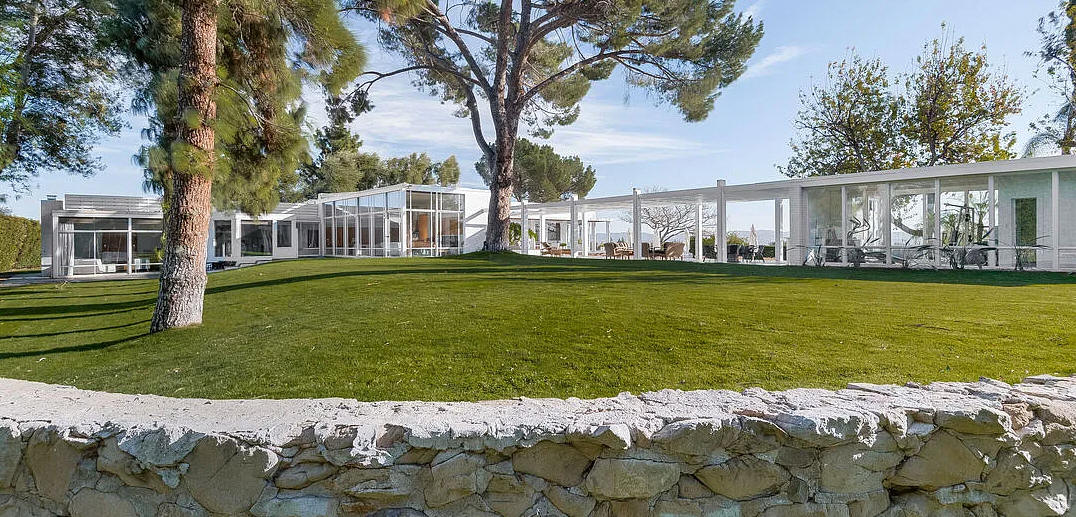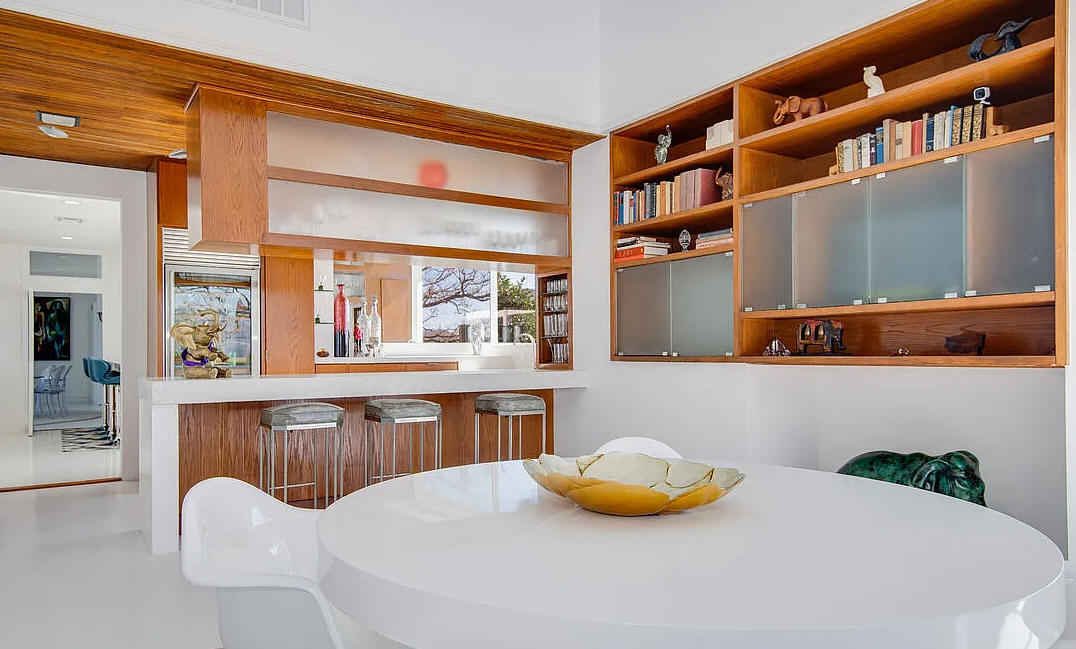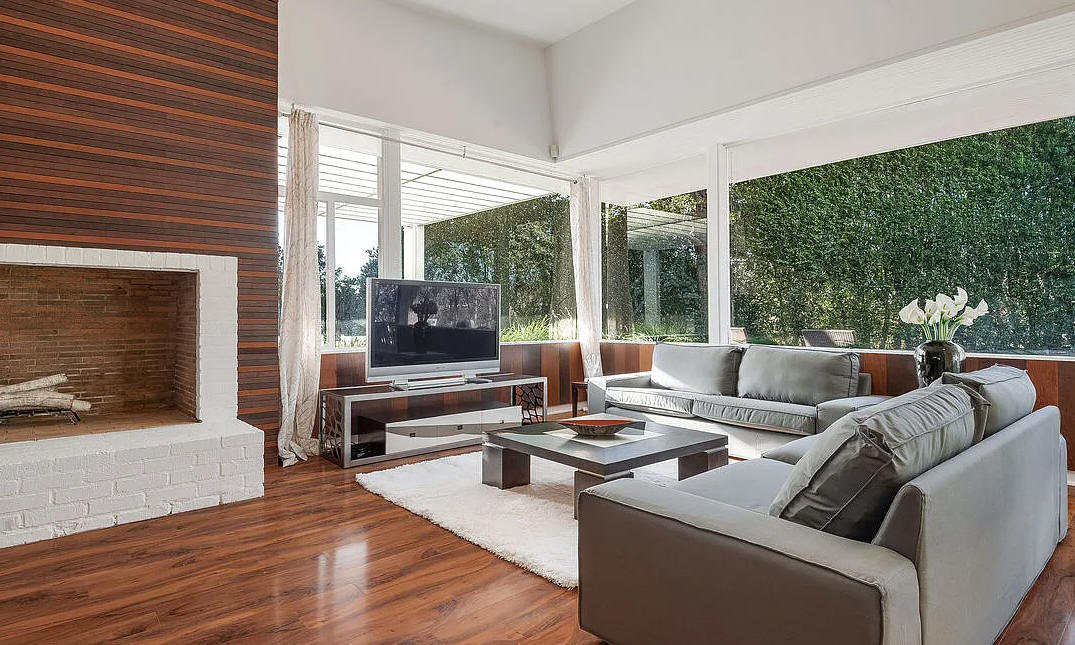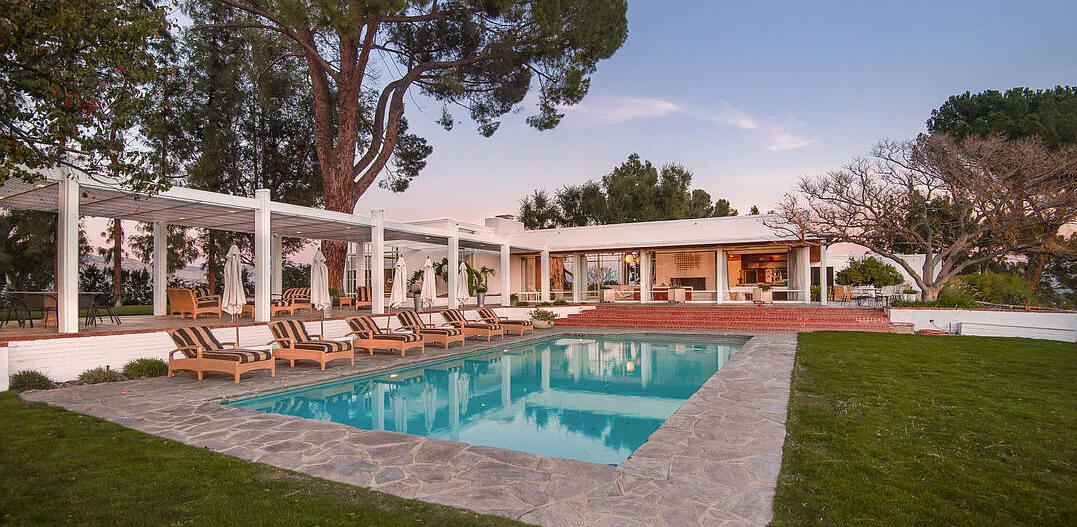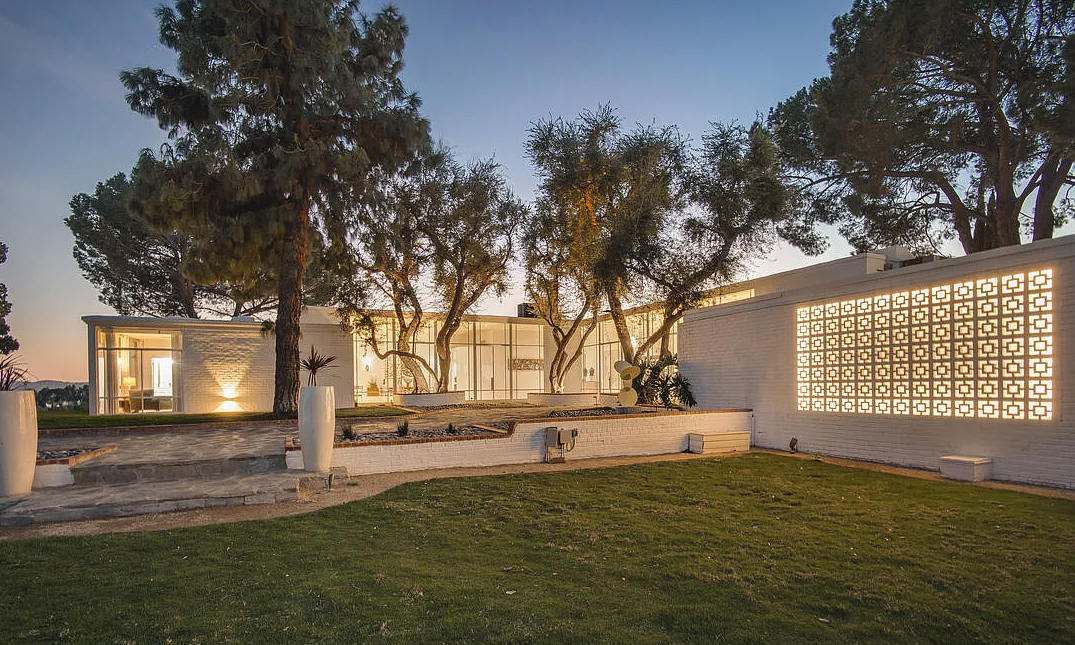 1950 - The Dora Hutchinson House, 9361 Farralone Avenue, Chatsworth CA. Commissioned in 1949. Designed with Victor Cusack. Hutchinson was heiress to the Chase Manhattan bank fortune. She rented it to Frank Sinatra for nearly a decade in the early 1950s; he sublet it to Marilyn Monroe. Site of many films. Sold in 1998 to James Paul Fox and James Wiese. Restored. For sale in 2022.
---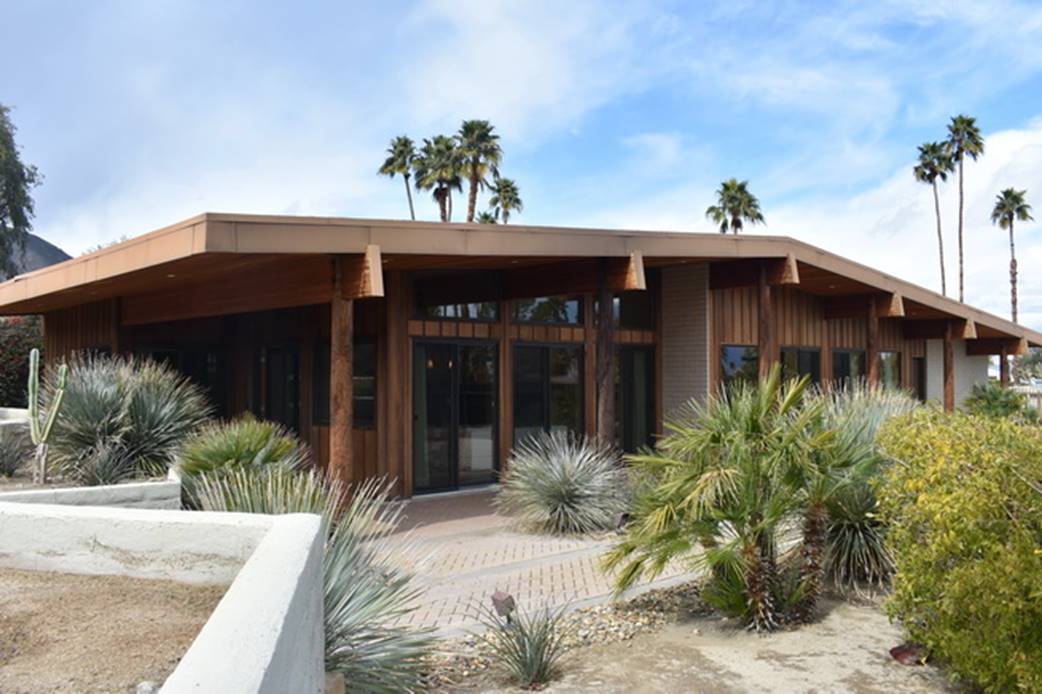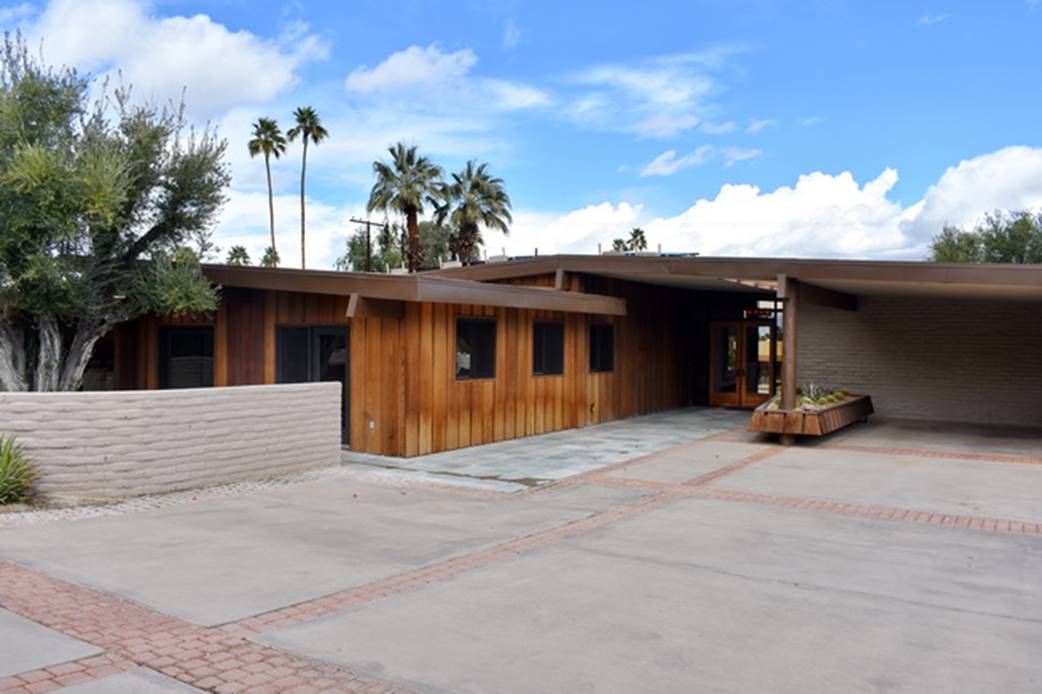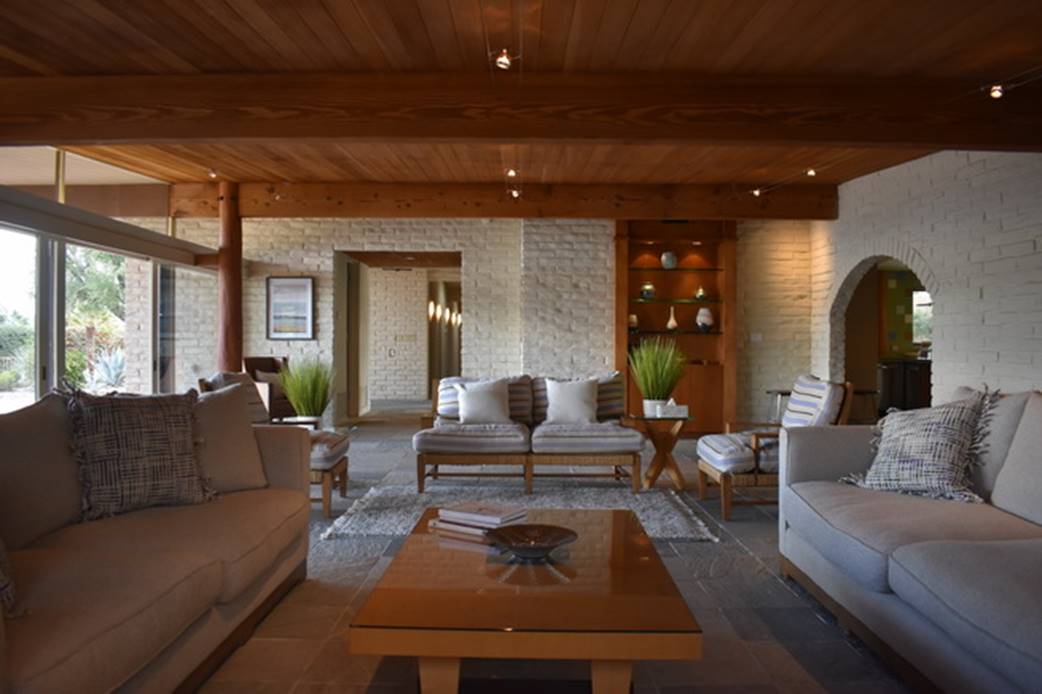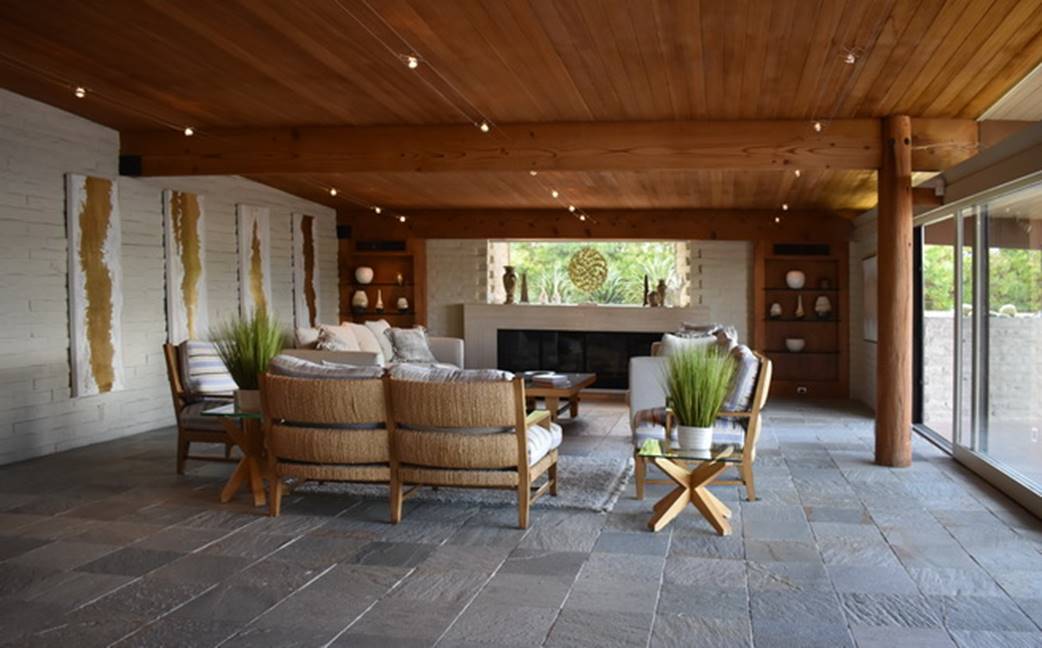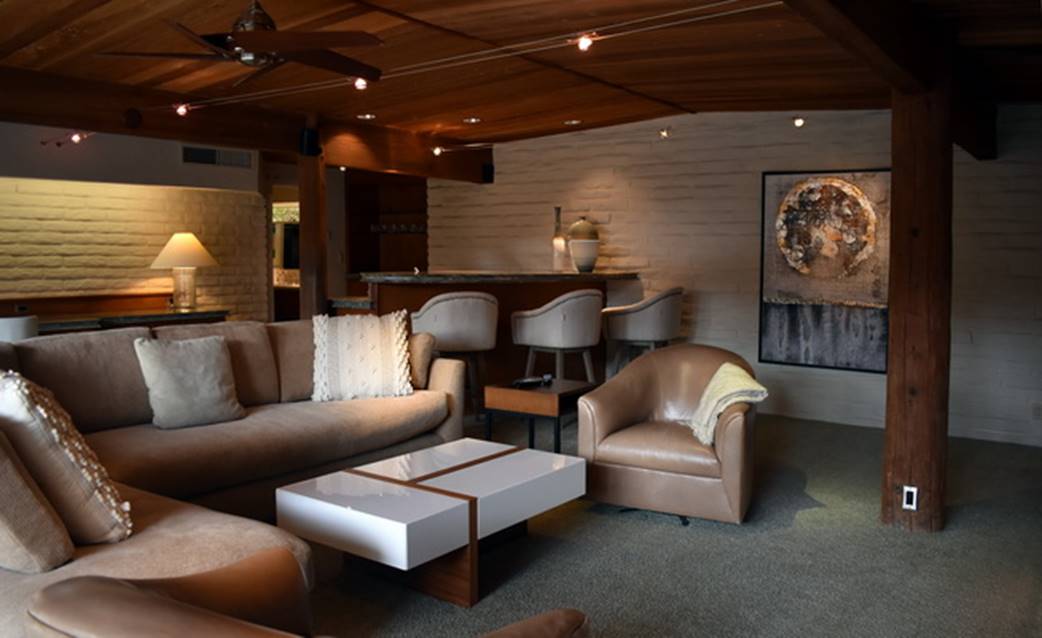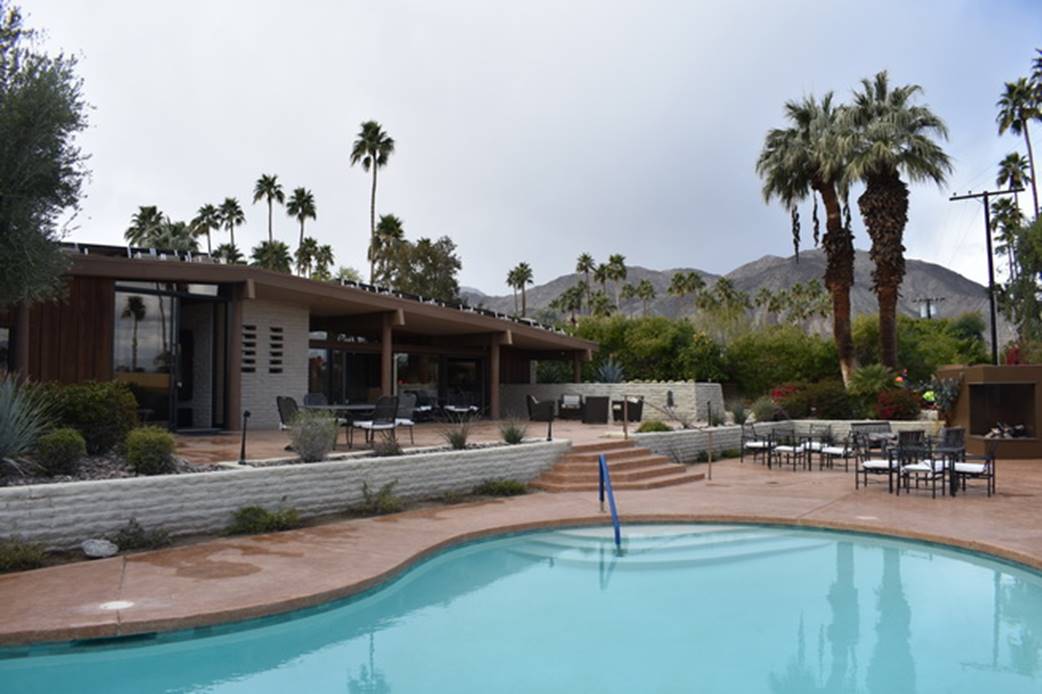 1950 - The Leonard Firestone House, 73155 Fiddleneck Lane, Palm Desert CA. Listed in the Palm Springs Historical Registry. Sold around 2014. Restored by Sam Cardella. Sold in 2020 to Eric Spitz. Photos by Michael Locke.
---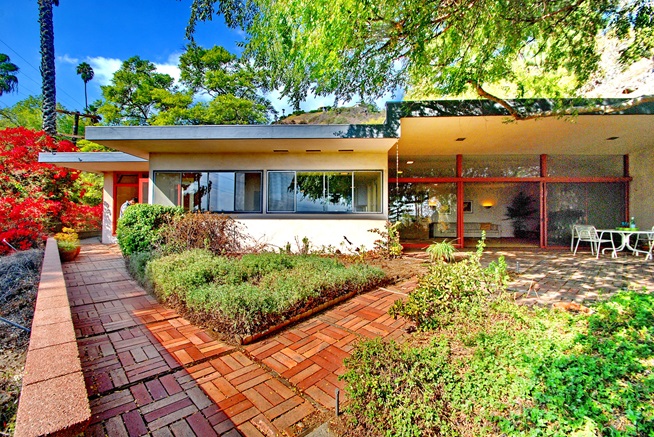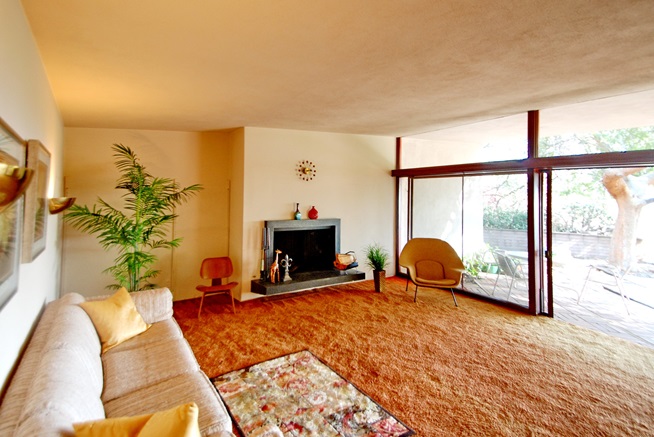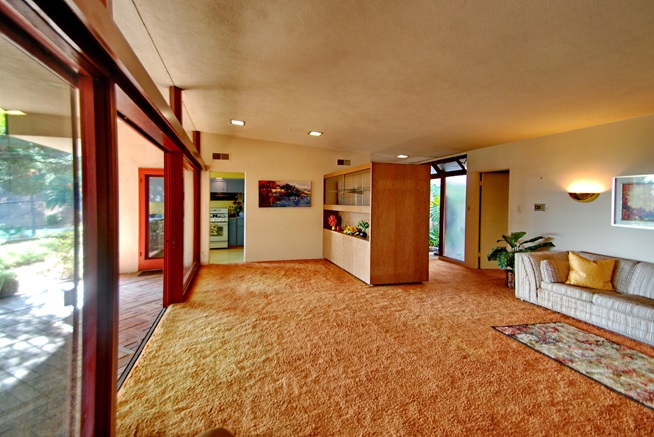 1951 - The George C. and Arline Ames House, 1558 Glenmont Drive, Glendale CA. Designed with George Ames, Senior Vice Preseident of Periera & Associates. Sold in 2013. Photos by Michael Locke.
---

1955 - The Santa Rosa Women's Residence Hall at University of California, Santa Barbara, Isla Vista CA. Commissioned 1953.
---

1959 - The Linda Island Homes, Newport Beach CA.
---

1960 - The Del Webb Residences, Mission Bay CA.
---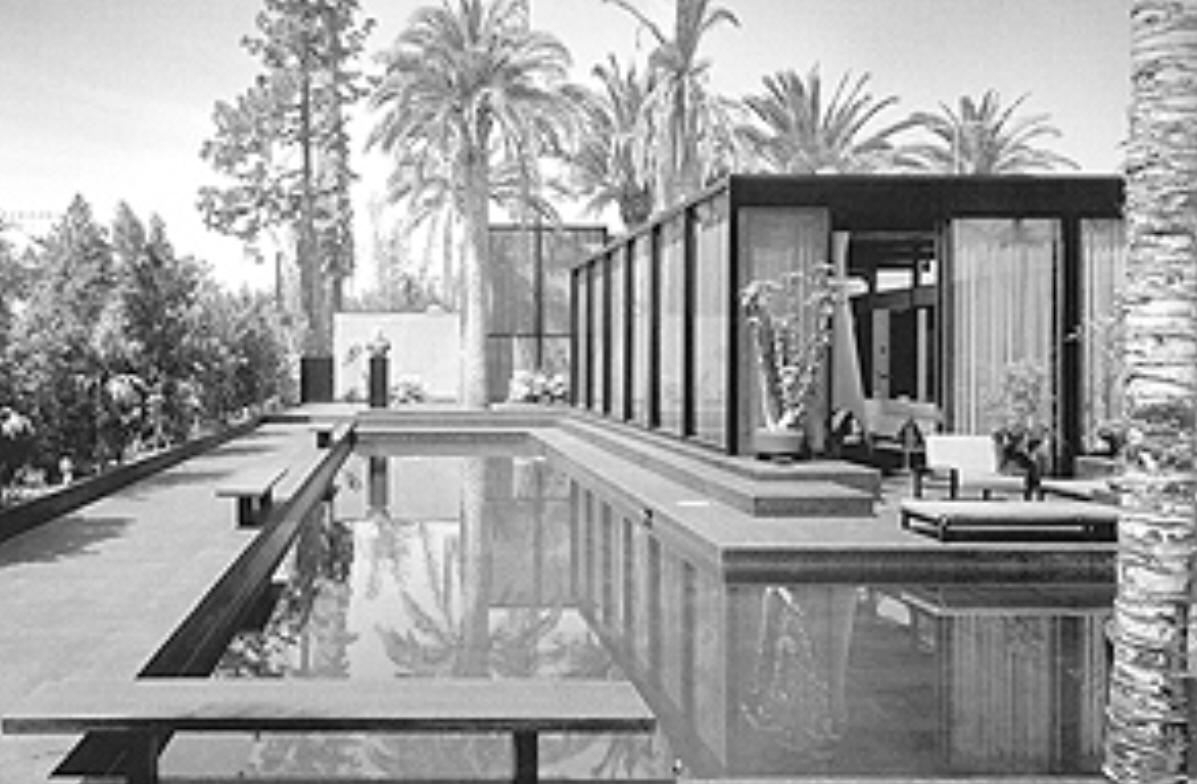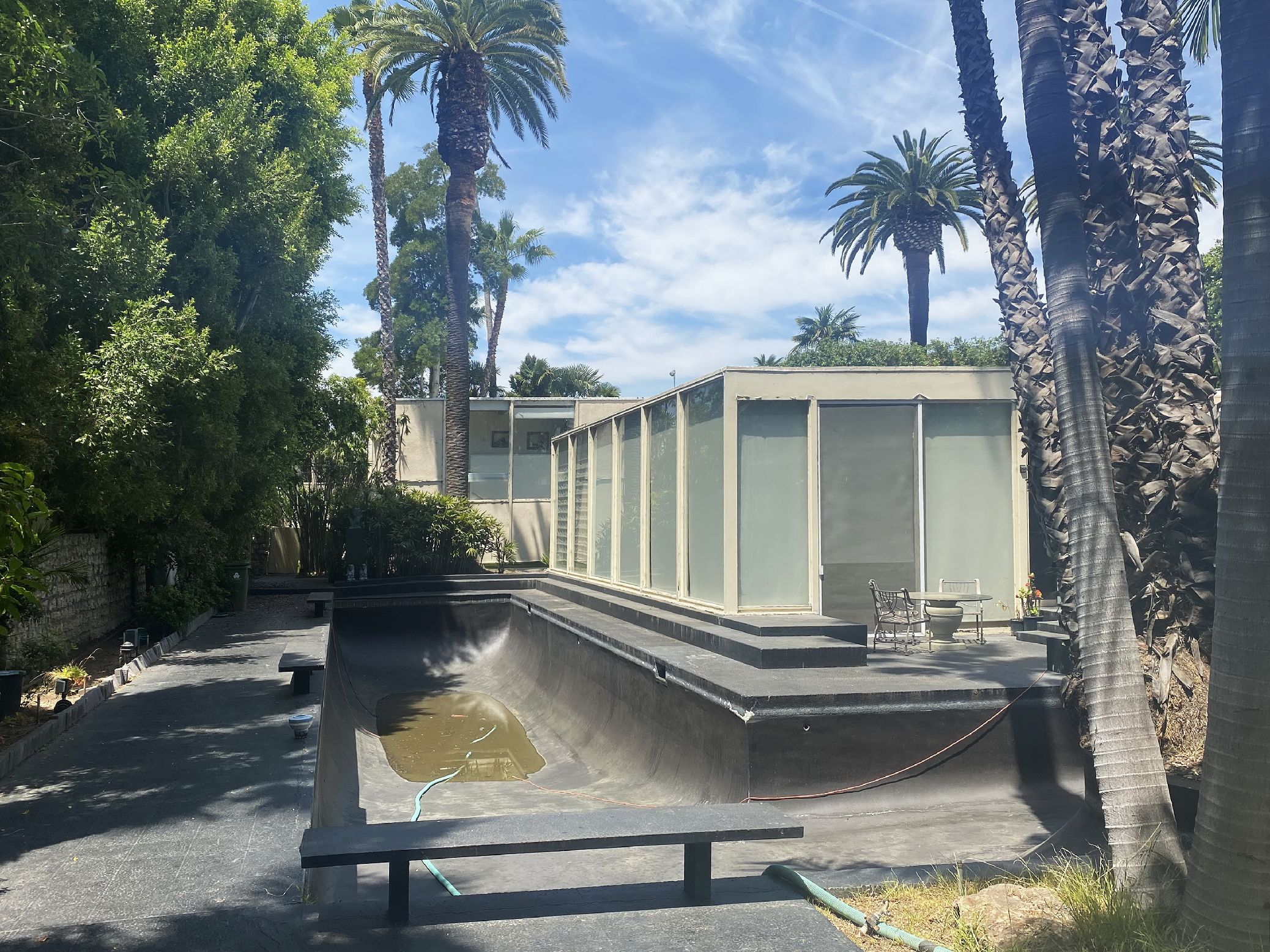 1961 - The William and Margaret Isabelle Pereira House, 135 North Rossmore, Los Angeles CA. Paul Levine, contractor. Color photo by Michael Locke.
---

1963 - The Otis Chandler House, 1048 Oak Grove Place, San Marino CA. Chandler was the publisher of the Los Angeles Times. Almost completely destroyed in a 2006 fire. A new house was built in 2013.
---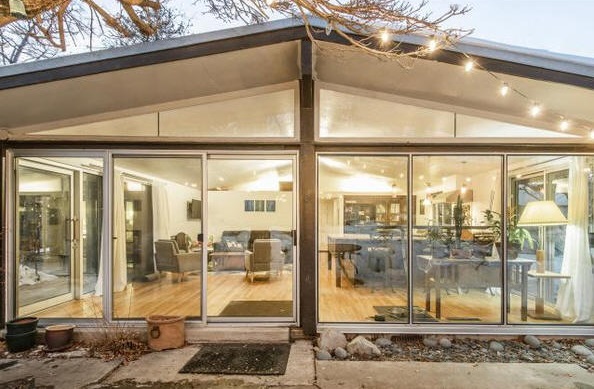 1963 - The Gene Donovan House, 2375 Cottonwood Lane, Holladay UT. Sold to Sterling B. Martell.
---

1964 - The Beacon Street Apartments, Santa Catalina Island, Avalon CA. Needs verification.
---

1964 - The Clementine Avenue Townhouses. Probably unbuilt.
---

1964 - The David Bright House. Location unknown, probably unbuilt.
---

1965 - The Avalon Townhouses, Santa Catalina Island, Avalon CA.
---

1965 - The Cord House, Reno NV.
---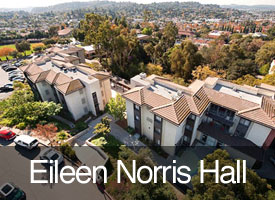 1966 - The Eileen Norris Residence Hall, Occidental College, Eagle Rock CA. Pereira also designed a music building and a science building for Occidental College.
---

1968 - The Bethany Heights Condominiums. Probably unbuilt.
---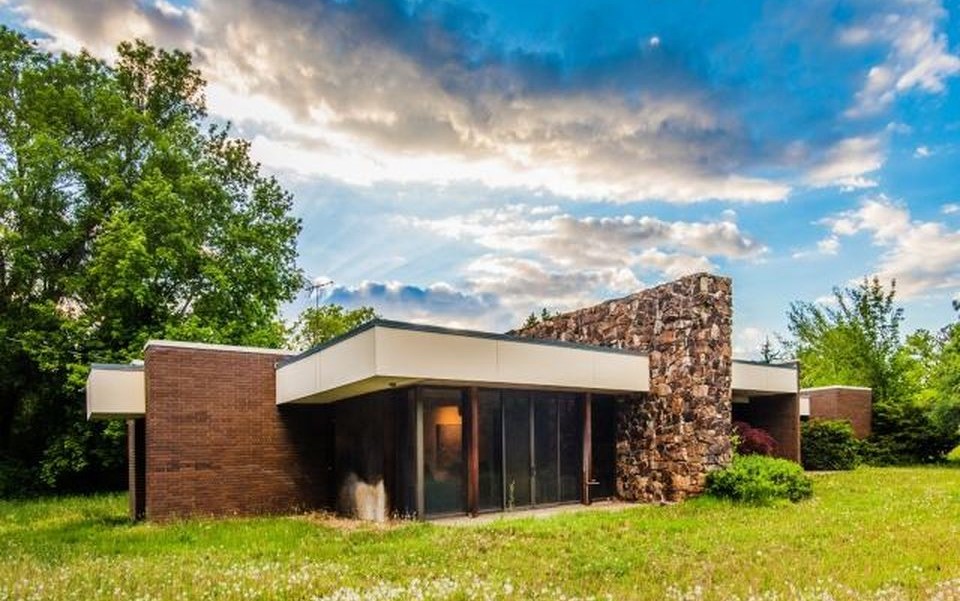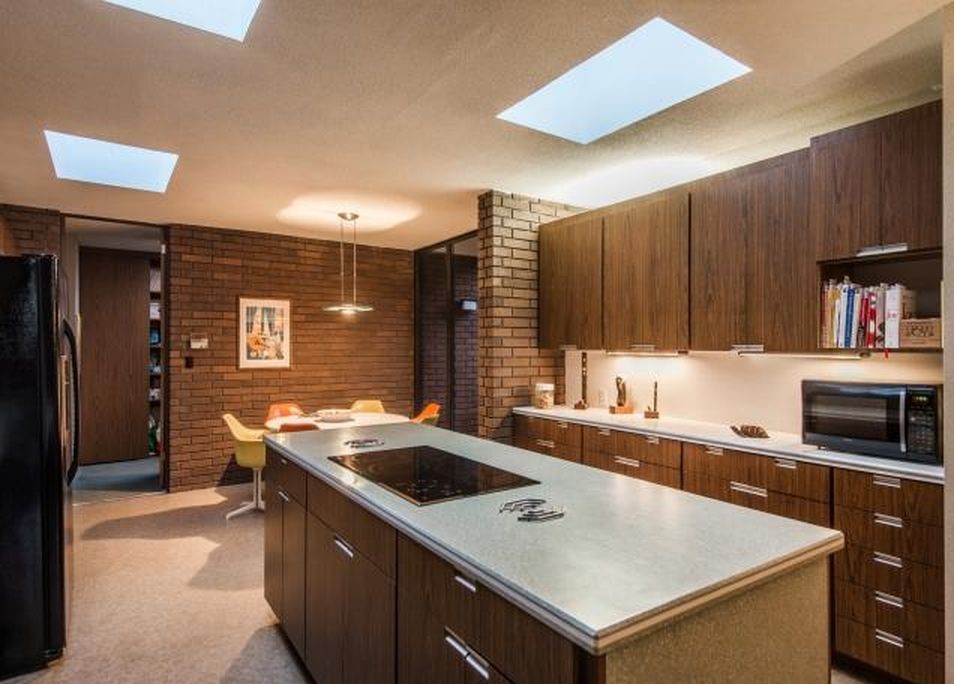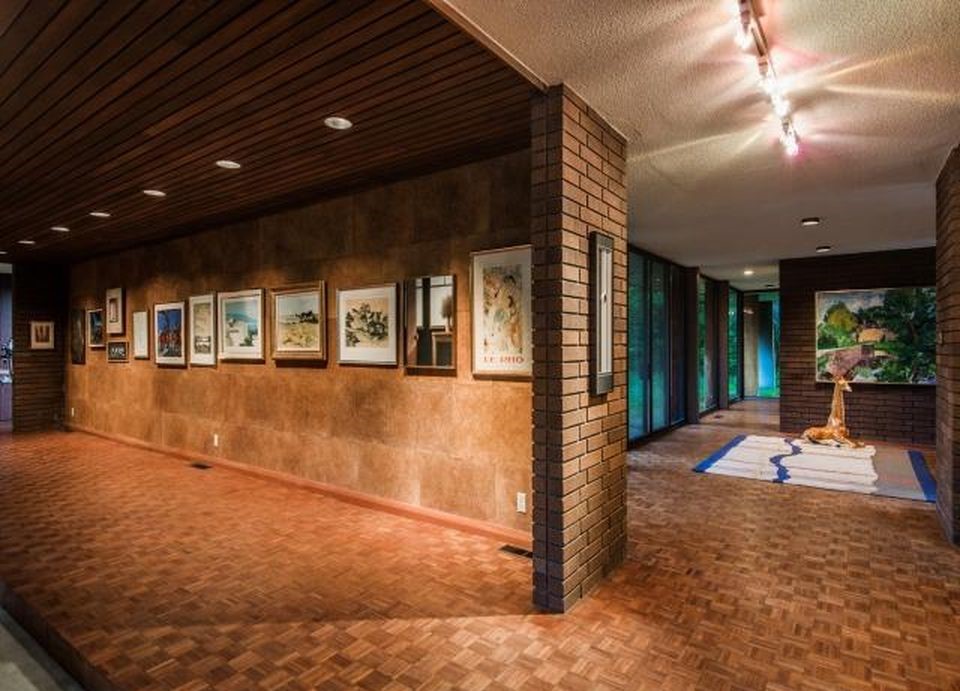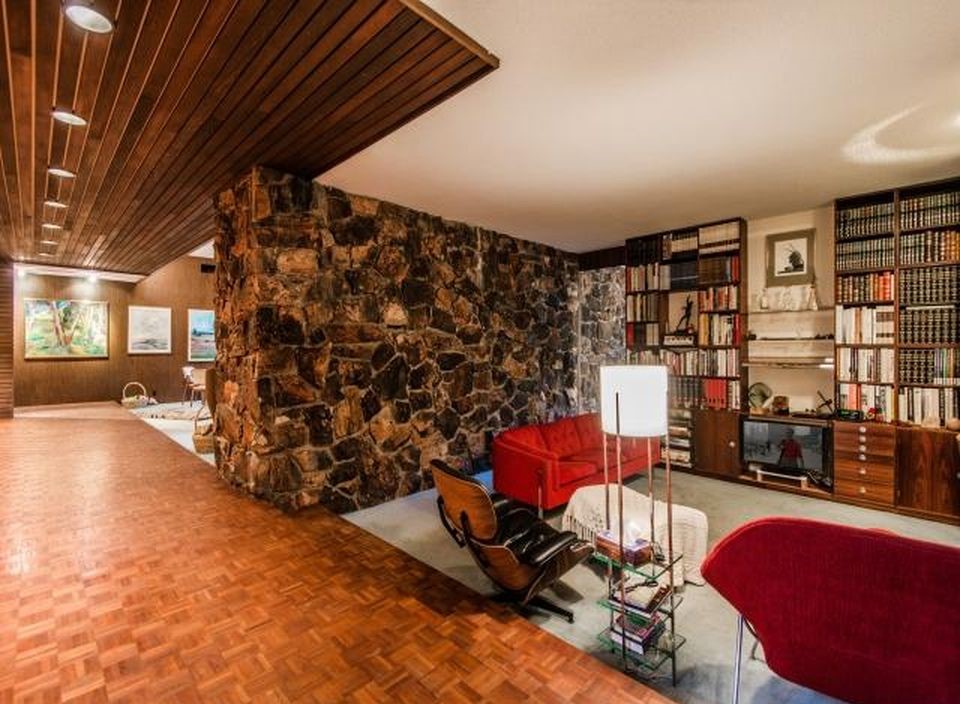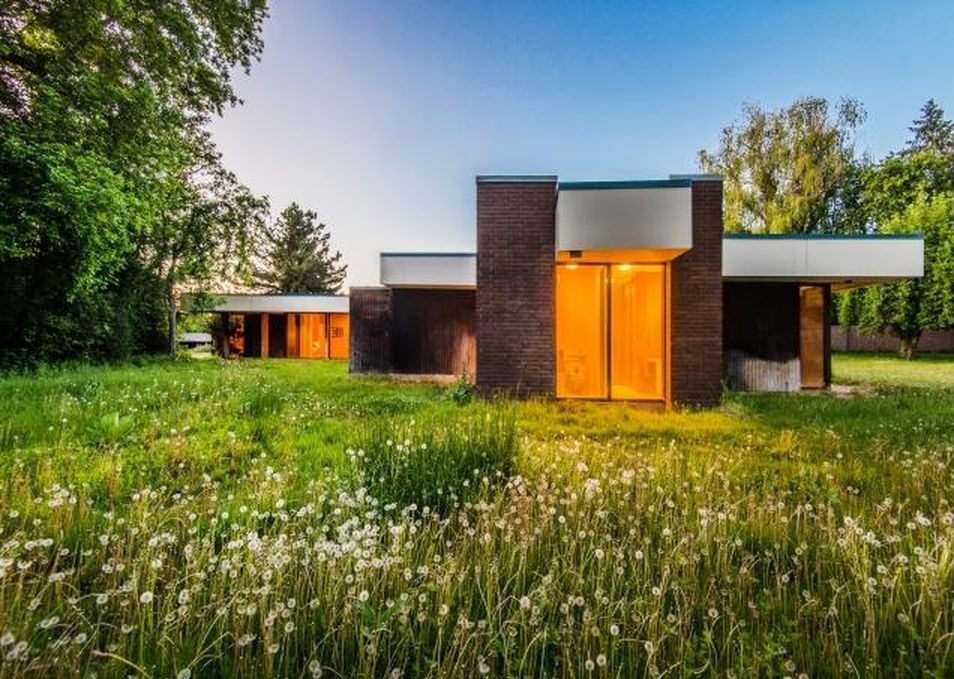 1969 - The Thomas Frank House, 2360 East Oakhill Drive, Holladay UT. Designed with the client. Sold in 2016 to Christian Young. Destroyed and a new house built in 2017.
---

1969 - The Bunker Hill Towers, Los Angeles CA.
---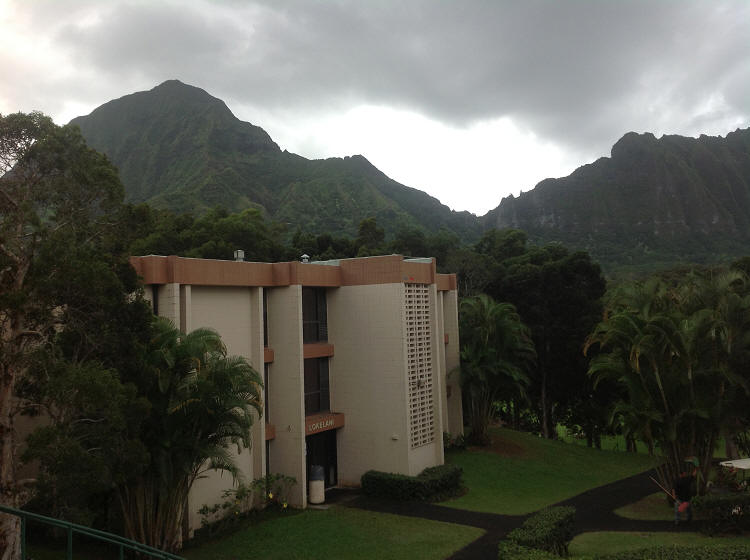 1972 - Hawaii Loa College Residence Halls, Kaneohe HI. Seven unit complex includes six, three level dormitories and a single food service facility. Due to low attendance and high tuition, the college merged with Hawaii Pacific University in 1994.
---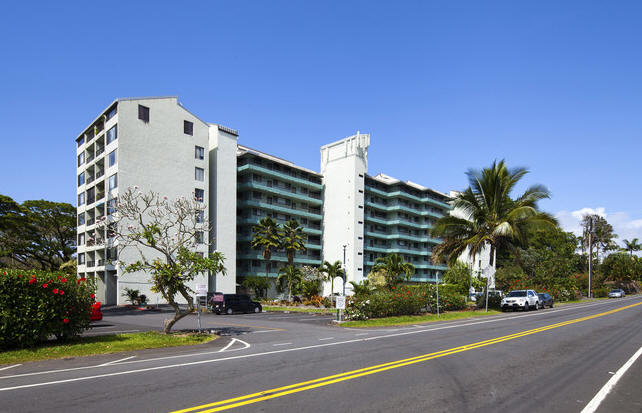 1972 - The Mauna Loa Shores Apartments, 1875 Kalanianaole Avenue, Keaukaha, Hilo HI. Fouche Contractors. Developer Dr. Ernest Schwartz. Opened in 1973.
---

1972 - The Vacia Talega Hotel and Condominiums, Puerto Rico. Nothing found, probably unbuilt.
---

1972 - 206 apartments on 4 acres in Punalau'u on the island of O'ahu HI. Unbuilt.
---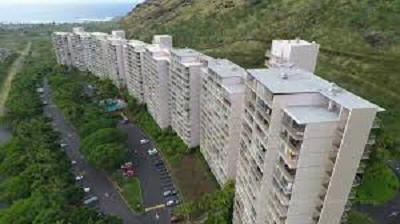 1973 - The Makaha Valley Towers, 84-770 Kili Drive, Waianae HI. 586 studio, one and two bedroom condominiums.
---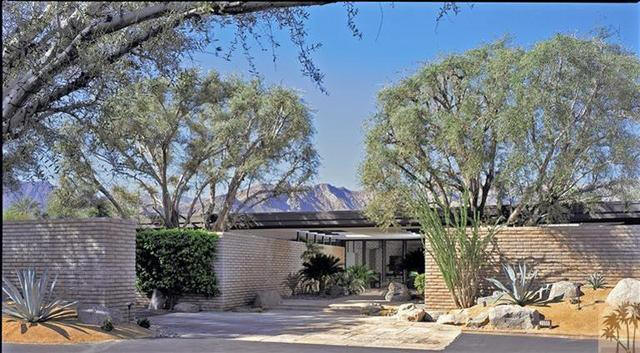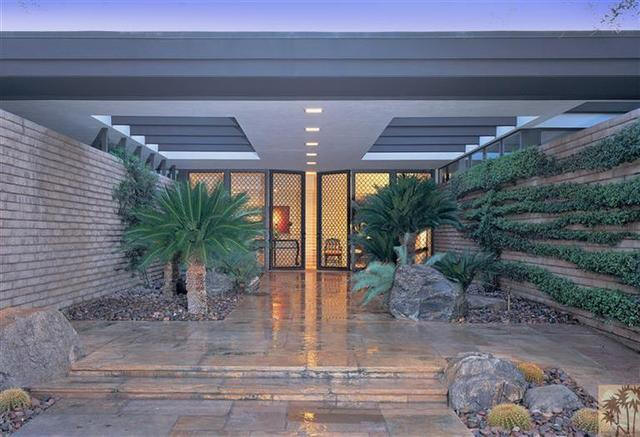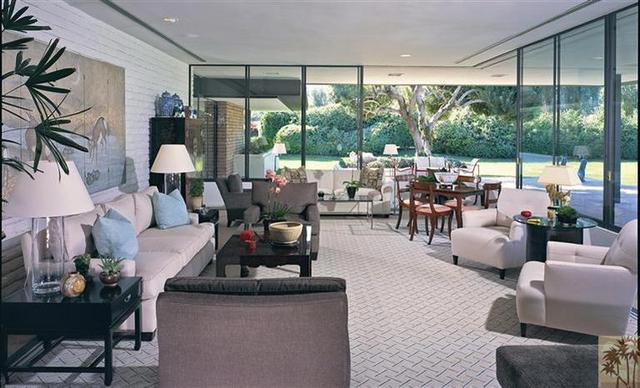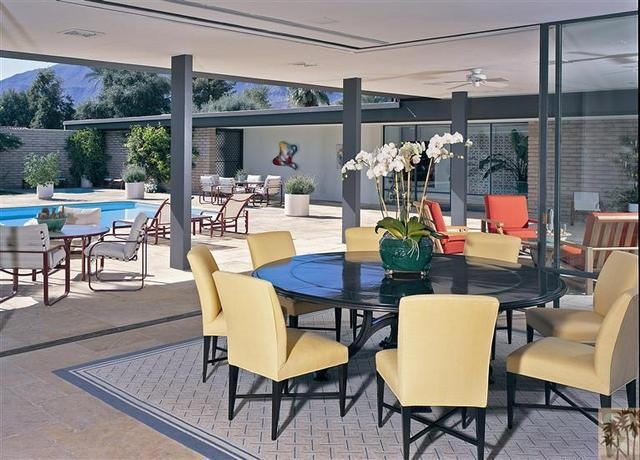 1973 - The Leonard Firestone Vacation Home, 40555 Sand Dune Road, Rancho Mirage CA. Sold in 2013 to Adam and Todd Lustbader.
---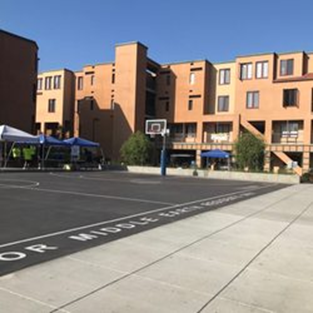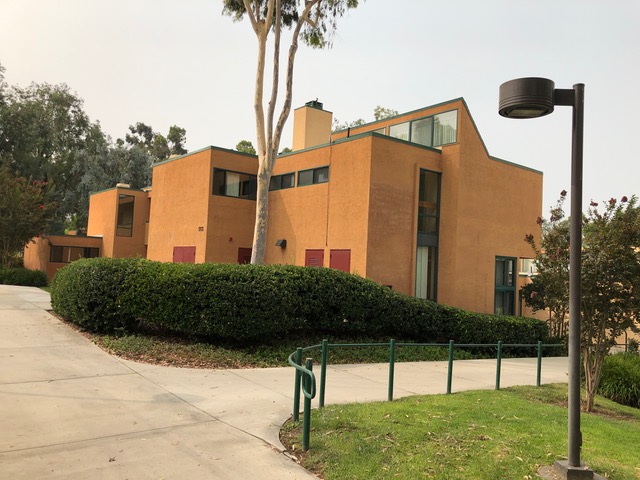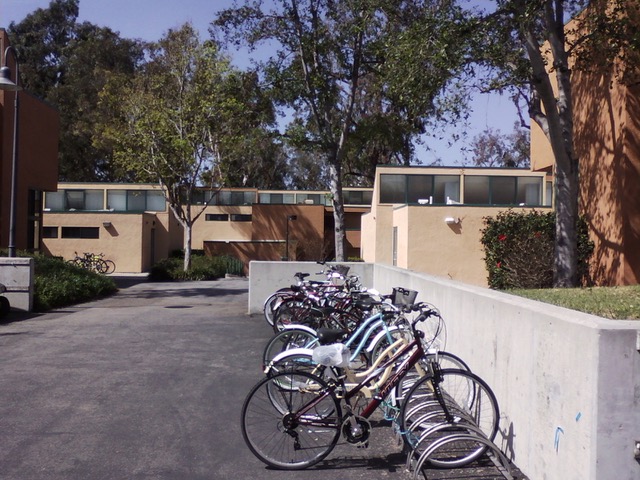 1974 - The Middle Earth Housing Complex, Phase I, the University of California at Irvine, 529 East Peltason Drive, Irvine CA. Phase I of a 24- residence hall complex. Middle Earth houses approximately 1,550 students in 24 halls. The names of the halls and other facilities were selected from J.R.R. Tolkien's books. The halls are divided into 6 clusters or theme areas of four halls and offer classes associated with their names.
Middle Earth was built in three phases: Phase I opened in 1974 with seven halls: Hobbiton, Isengard, Lorien, Mirkwood, Misty Mountain, Rivendell, and The Shire. Brandywine Commons, and Brandywine Student Center (BSC) are also in Middle Earth. Phase II opened in 1989-1990, and phase III in fall of 2000. Middle Earth Towers opened in late 2019. Bottom two photos by Alan Hess.
---

1977 - The Gaylord Apartments, Las Vegas NV. Probably unbuilt.
---

1982 - The Nob Hill Condominiums, San Francisco CA. Probably unbuilt.
---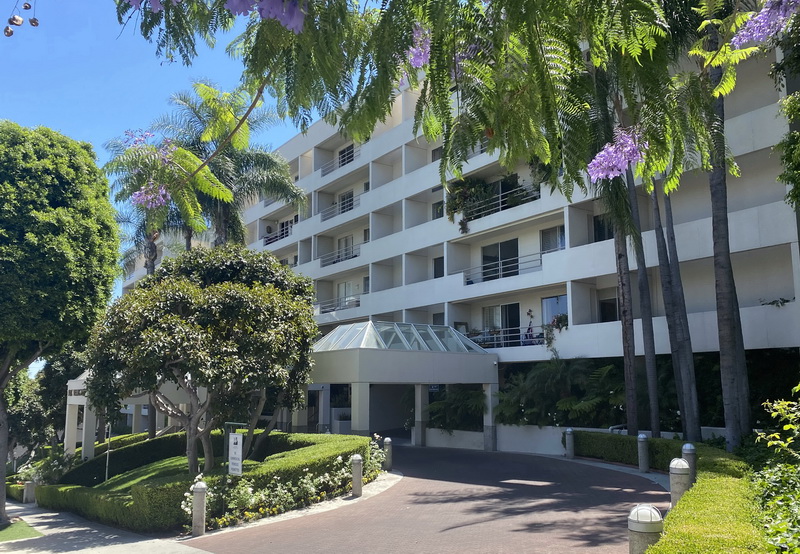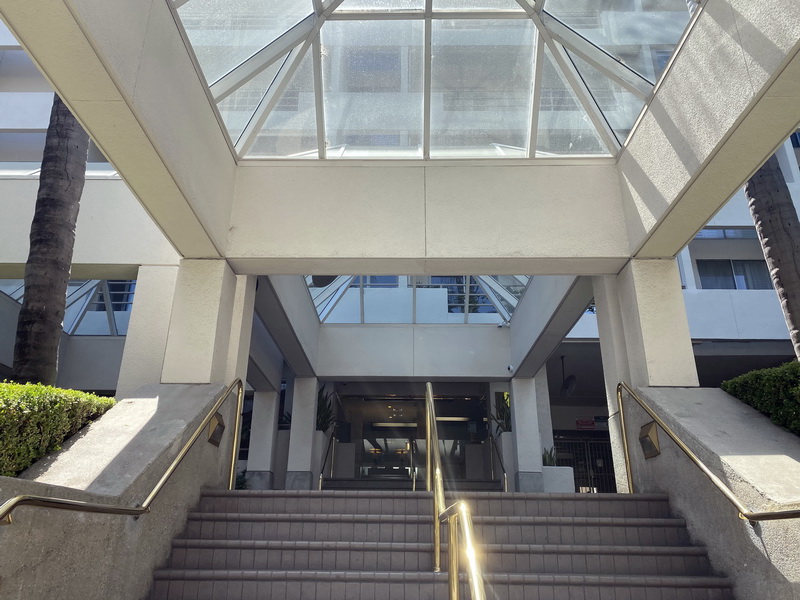 1983 - The Park Wellington Condominium Remodel, 1131 Alta Loma Road, West Hollywood CA. Original 1972 architect unknown. Originally an apartment building. Went into foreclosure in 1975. Sold to Troy Investment Fund. Converted in 1985 to condominiums. Photos by Michael Locke.
---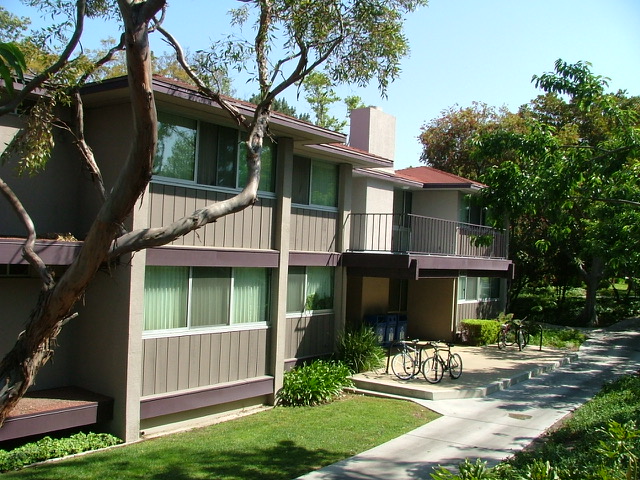 Year unknown - Mesa Student Housing, UC-Irvine, Irvine CA. Photo by Alan Hess.
---

Year unknown - The Motion Picture & Television Country Home and Hospital Bungelows, Woodland Hills CA.
---
Sources include: Alan Hess.