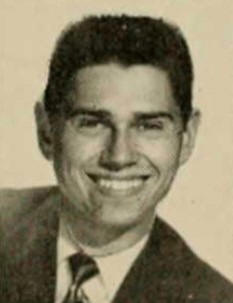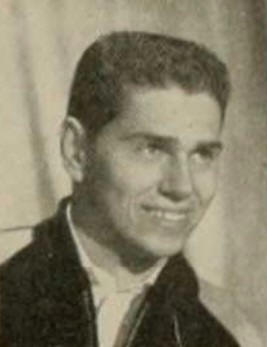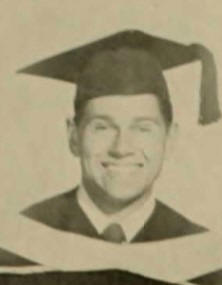 DAVID TENNESON RICH, AIA (1929-2021)
Rich was born in Portland OR. He received a 1953 BA degree from UCLA and served in the US Air Force 1953-1955. A former rowing champion, he formed David Tenneson Rich Architect in 1957 and went on to design Don the Beachcomber and Minnie Pearl restaurants in the late 1960s. He rose to national fame with the design of Wilt Chamberlain's house in Los Angeles. If you know more about him, please contact us.
---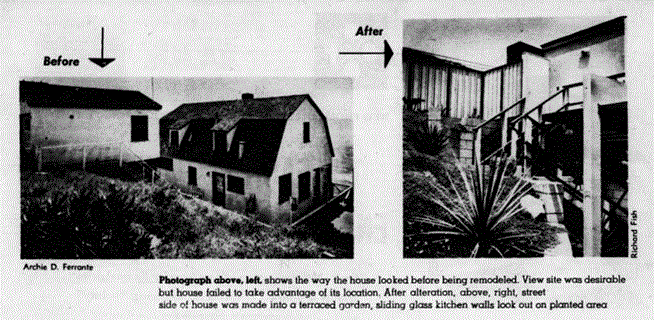 1959 - The Manuel and Mary Gonzales Beach House Remodel, CA. Featured in The Los Angeles Times, 10/4/1959. Status unknown.
---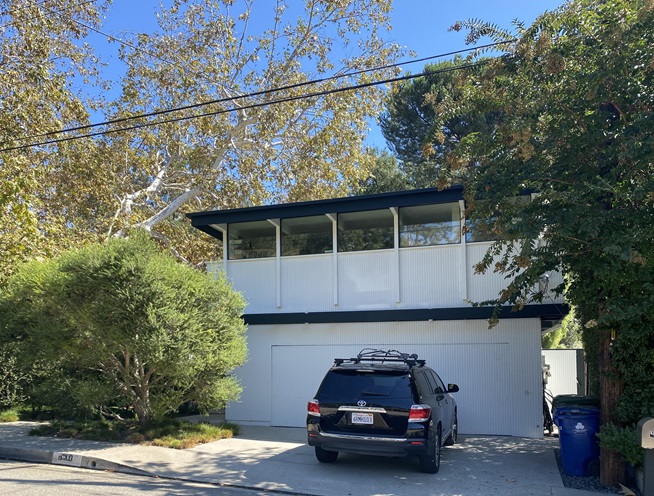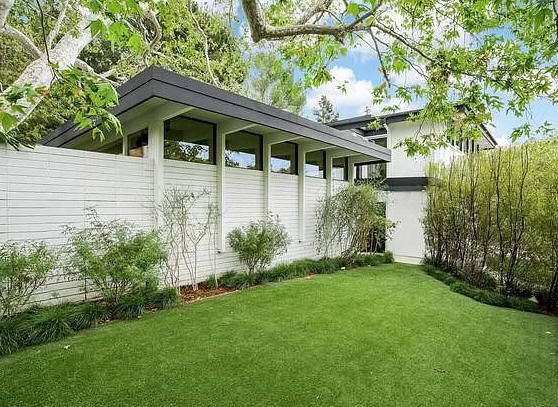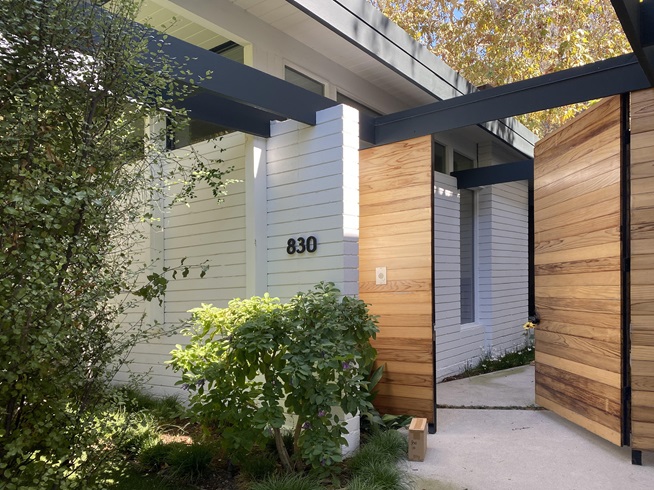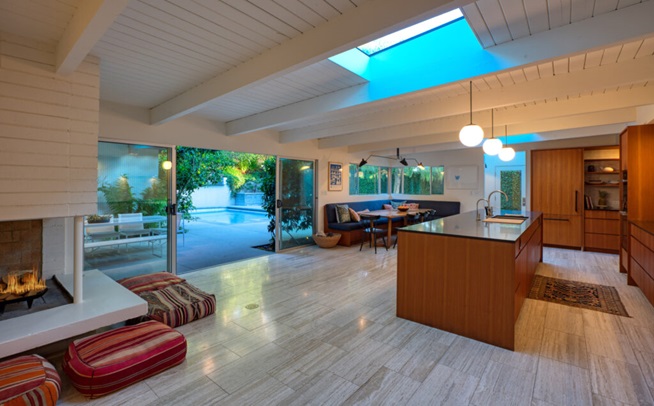 1959 - 830 Leonard Road, Los Angeles CA. Sold to Harry and Sylvia Bloom. Sold in 2013 to Michael McGuire and Anna Arria-Devoe. Remodel design by Park/McDonald, built by Tom Montgomery. Photos 1 and 3 by Michael Locke. Sold in 2021 to John and Maria Hill (Hill Family Trust).
---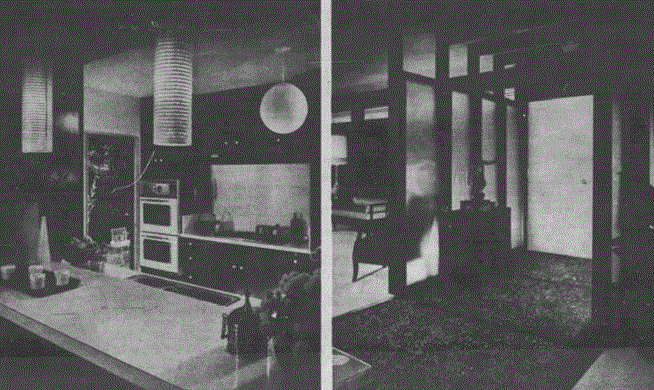 Around 1961 - The Lawrence Kamber House. Photos, Charles Szanik; interiors, Charles Pollock; landscape design, Oshinomi Brothers. Status unknown.
---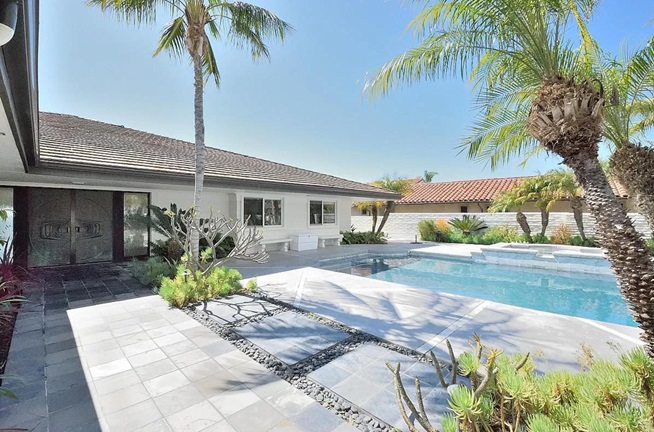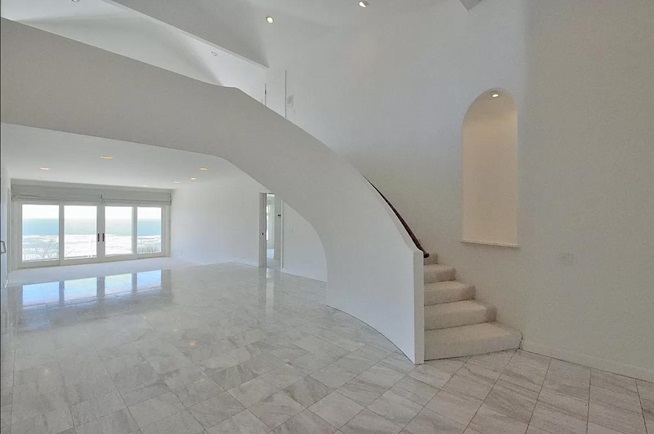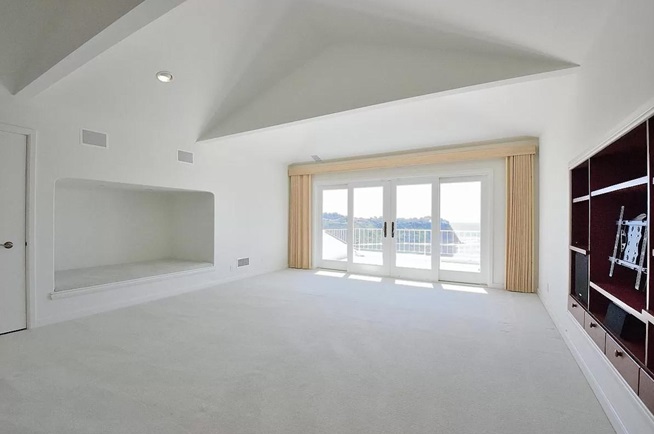 1967 - The Daniel L. Jackson House, 141 Rocky Point Road, Palos Verdes Estates CA. Sold in 2001. Status unknown.
---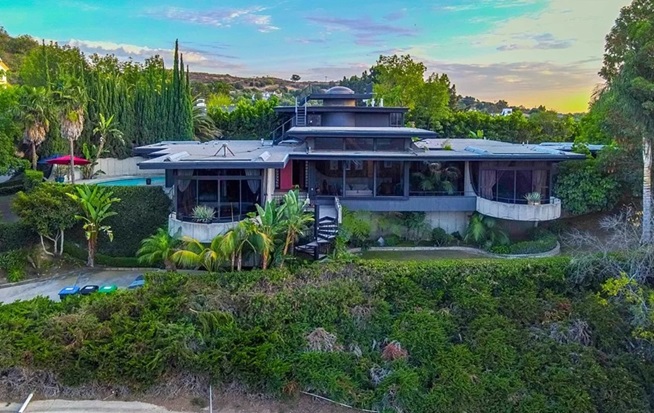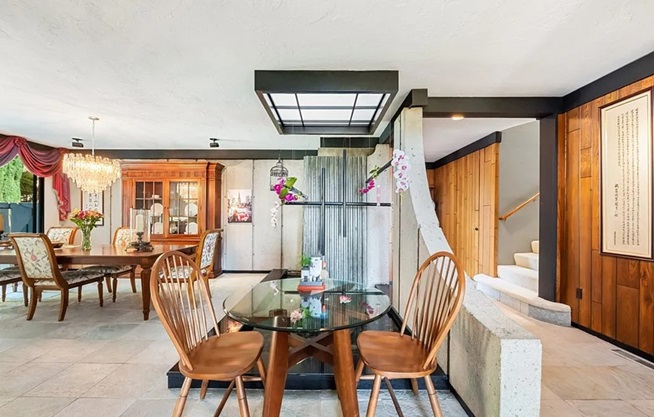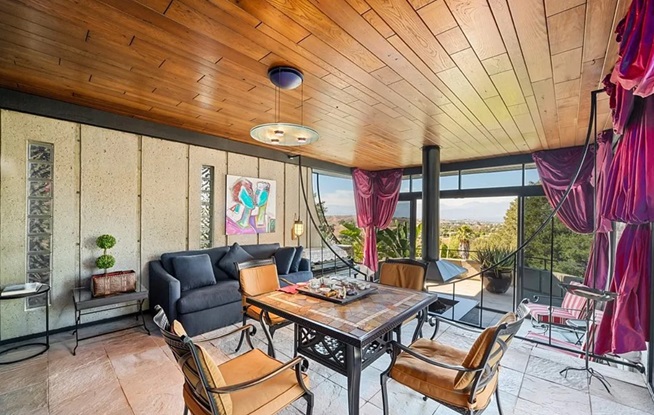 1970 - 2091 Hunter Road, Chino Hills CA. Sold in 2014 to Changhong Xu and Yanhong Chen. For sale in 2023.
---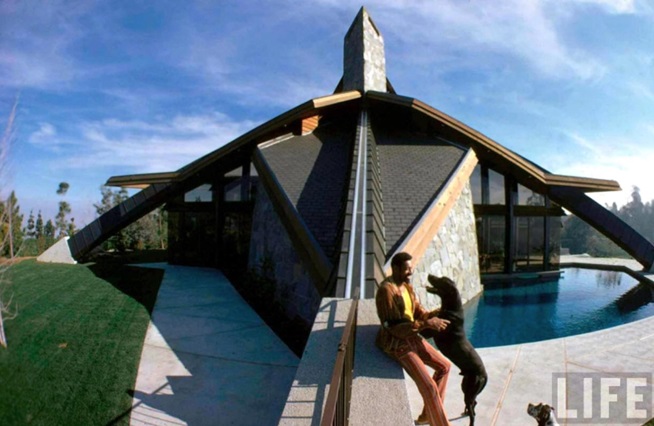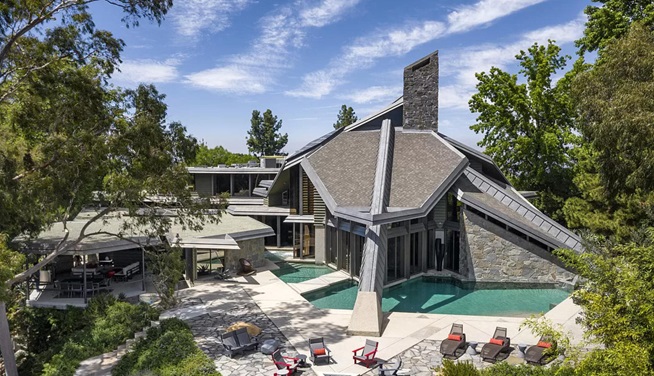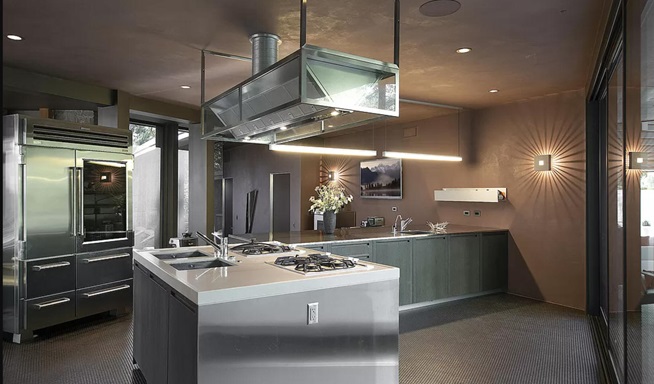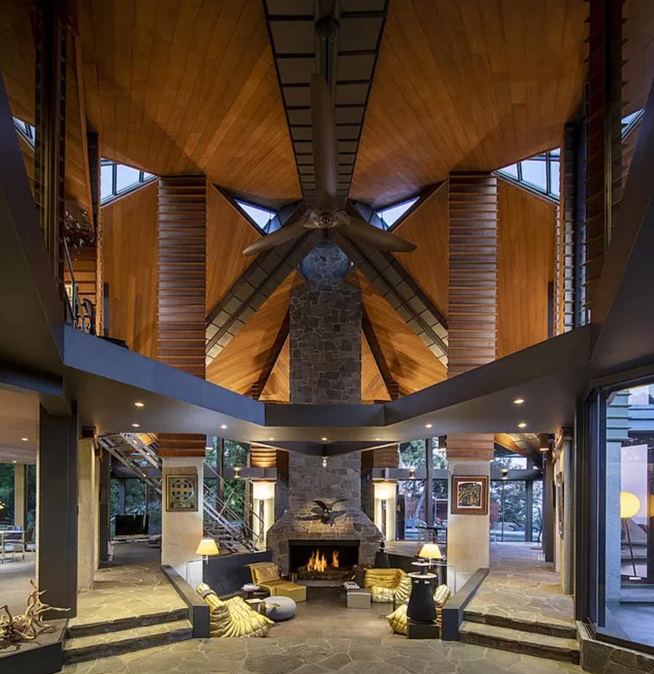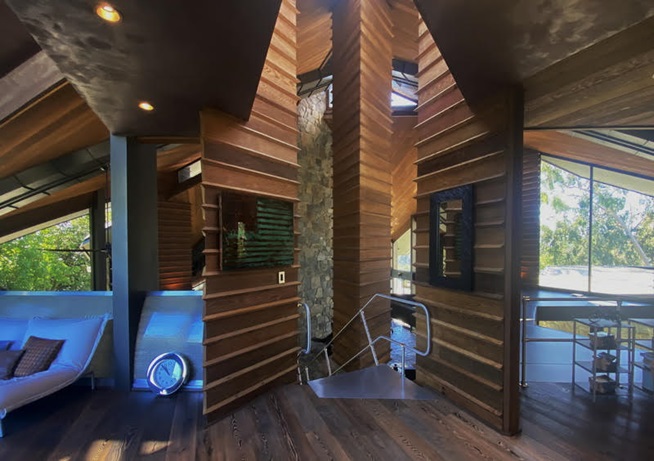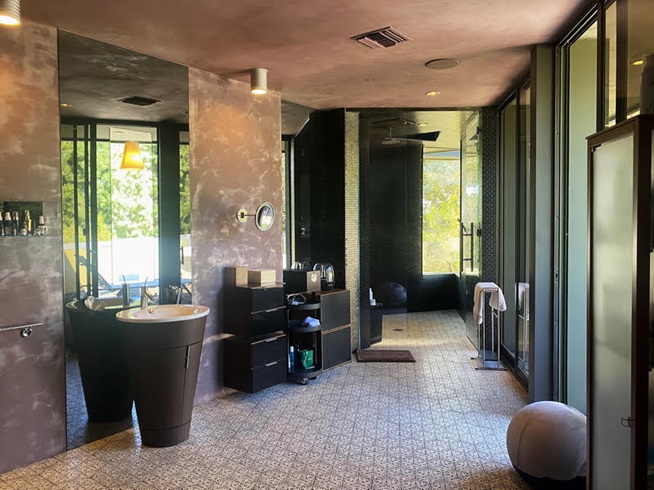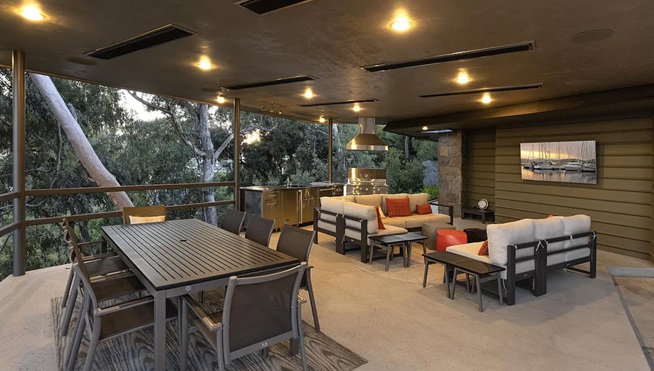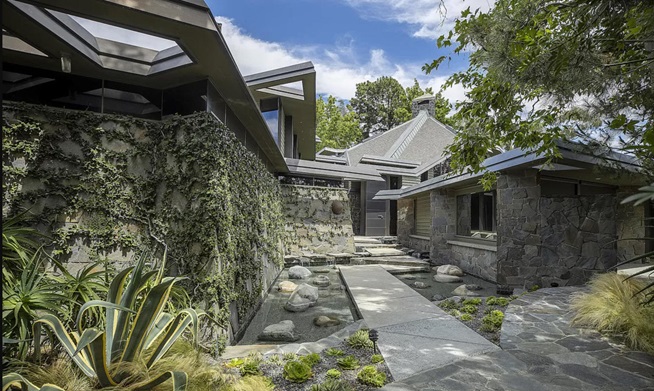 1971 - The Wilton (Wilt) Chamberlain Residence, aka Ursa Major, 15216 Antelo Place, Los Angeles CA. Built on a former Nike missile site. 7200sf. Engineering by Vincent Kevin Kelly. Story of the house, according to Rich. Interiors by Corki Korkowski. Featured in LIFE, 3/24/1972. 1972 Video. Sold around 2001 to George Meyer and Maria Semple. Sold in 2008 to Dmitri Novikov, who commissioned an extensive renovation and expansion 2008-2013. For sale 2022-2023. Photos 5-6 by Michael Locke.
---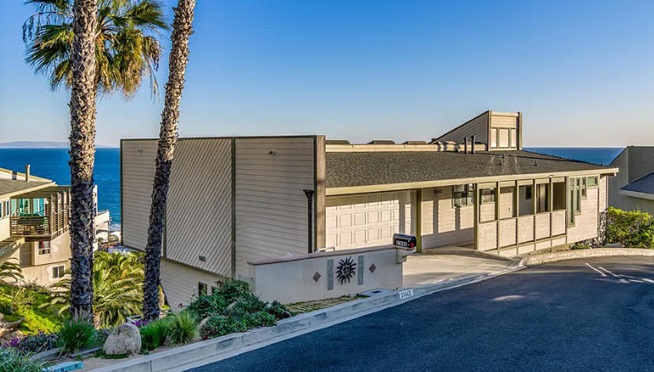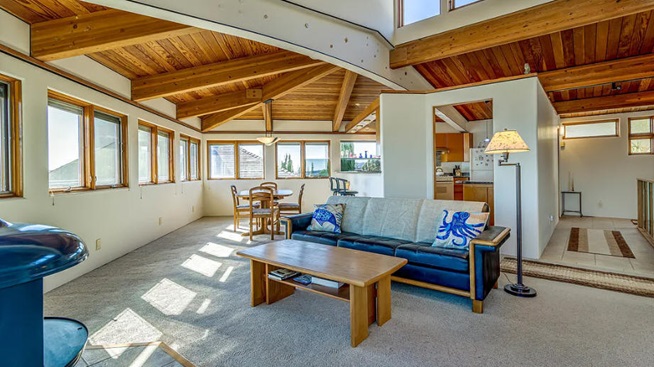 Around 1972 - 21442 Paseo Portola, Malibu CA. Destroyed in the 1993 La Costa fire. Rich did the rebuild in 1996. Status unknown.
---
Sources include: The Los Angeles Times.