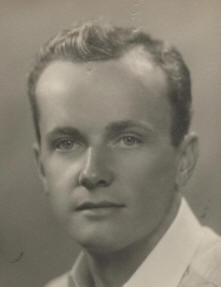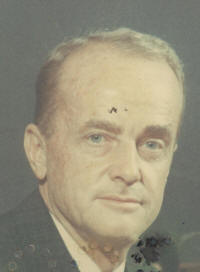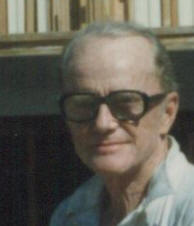 RICHARD ORME SPENCER (1915-2000)
Spencer graduated from Denver High School and then graduated from Stanford around 1936 with a Masters in Art. He won a scholarship to be an exchange student in China, a rare honor that was cut short when China was at war with Japan and foreign students were expelled. He spent several months travelling the world before returning to the US. Next, he attended Cal Tech in Industrial Design. It was at this point he began to build houses. He was first married in 1949 to Josephine Caruso of Long Beach. They are pictured below standing by fireplace in the Santa Monica home he designed — in what has become an enduring iconic Julius Shulman photo of mid-century modern style. Shulman's archives show a mirror image; most websites show this one. Note the table with a television built in; Spencer made that table himself.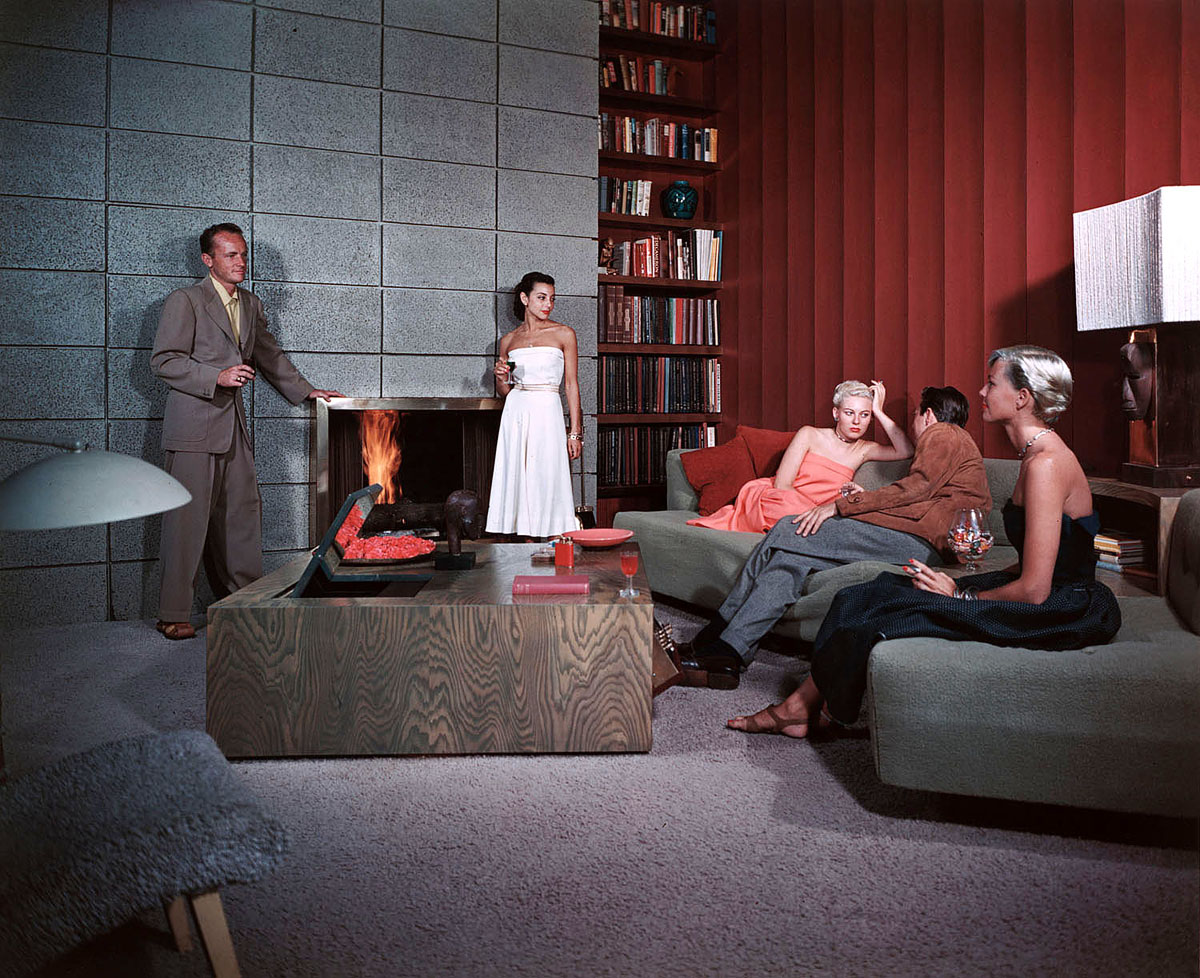 Spencer divorced Josephine Caruso and remarried in 1955. He and second wife Eloise moved to Malibu. There he built a striking Modernist house cantilevered over the hillside. In the early 1960s he received his architectural license but there is no record of his joining the AIA. He participated in the monorail design for the 1962 Seattle World's Fair, working with Alweg Rapid Transit Systems, a German firm. The Seattle monorail is the last working original Alweg system in the world. By 1965, the Spencers moved to Huntington Harbor area of Huntington Beach. They moved to the Laguna Beach area around 1972. A lifelong inventor, by the mid-1970s he had quite a few active US Patents. By the 1980s he retired and they moved to Irvine CA. According to wife Eloise Spencer, Spencer designed about 45 houses in Huntington Beach. We've found only a few so far. Do you know of any more?
---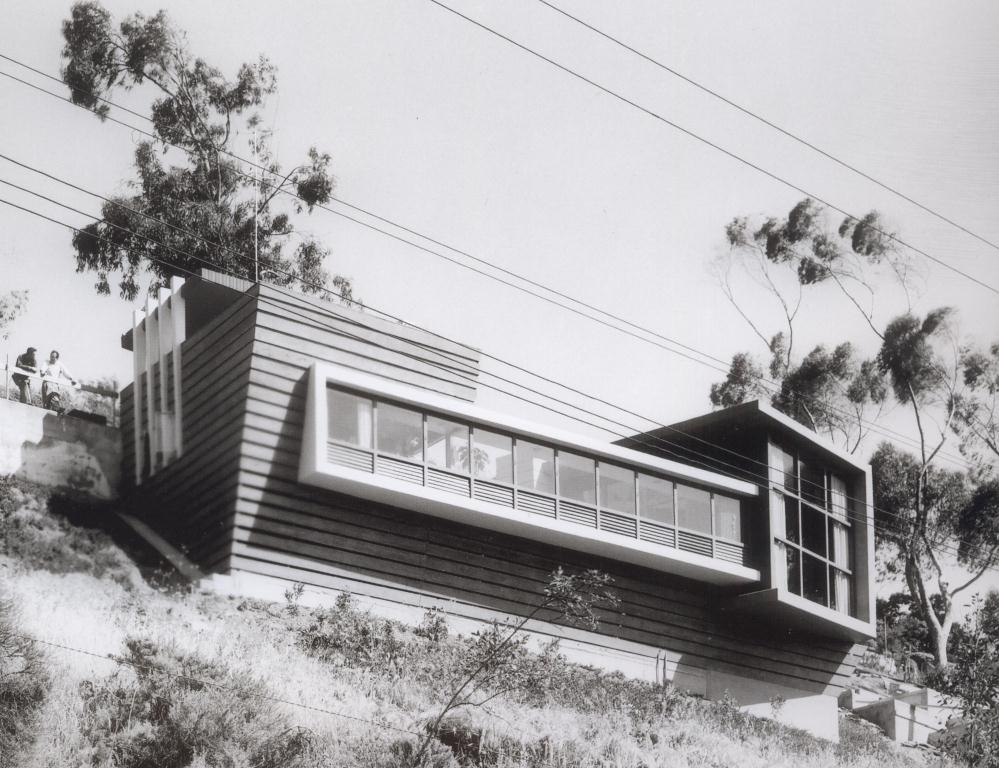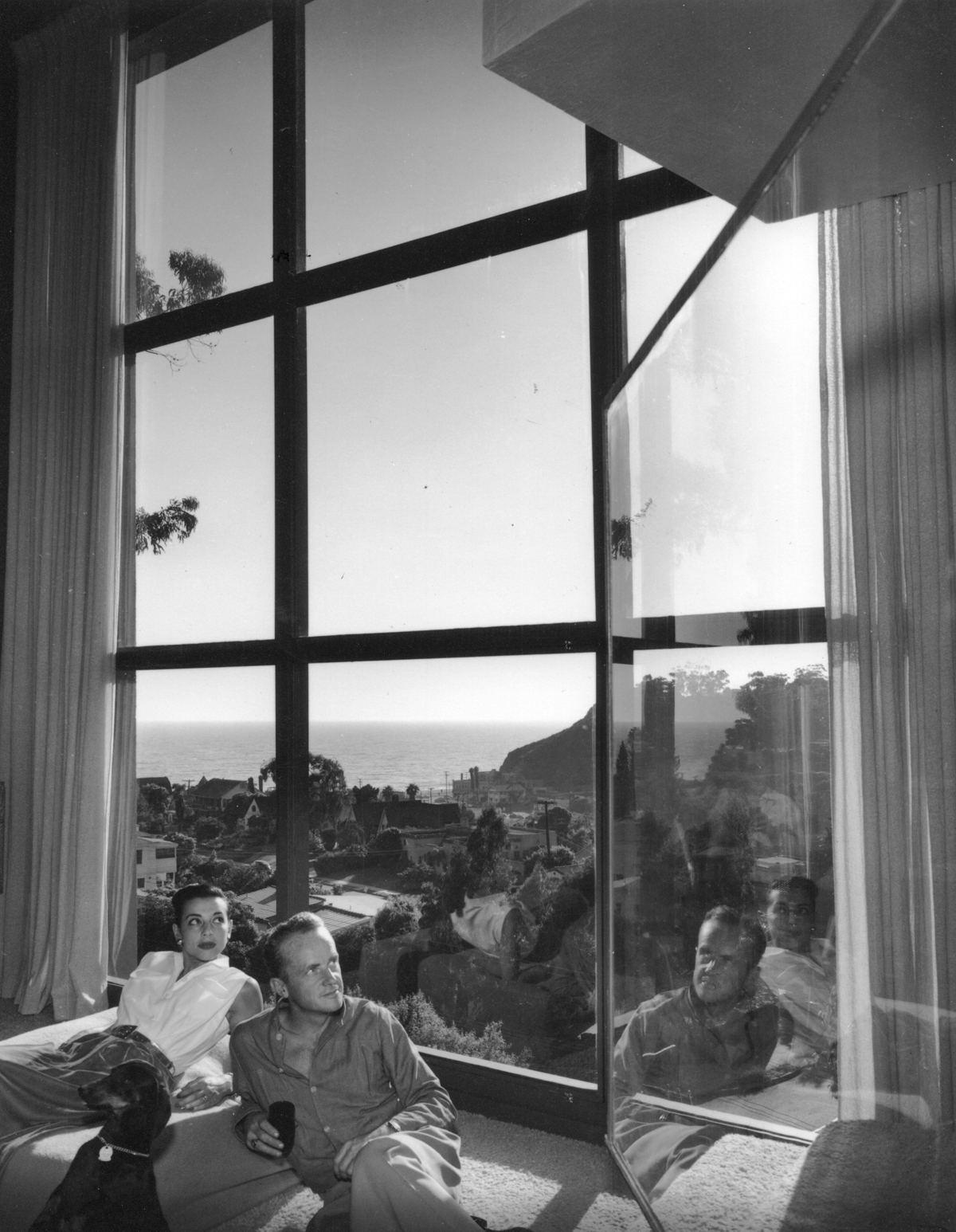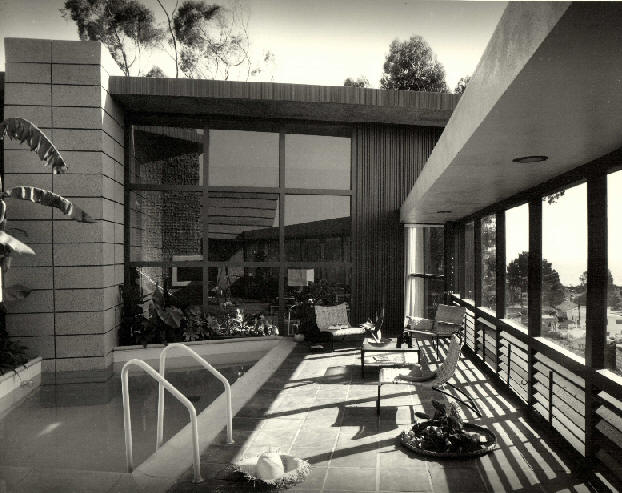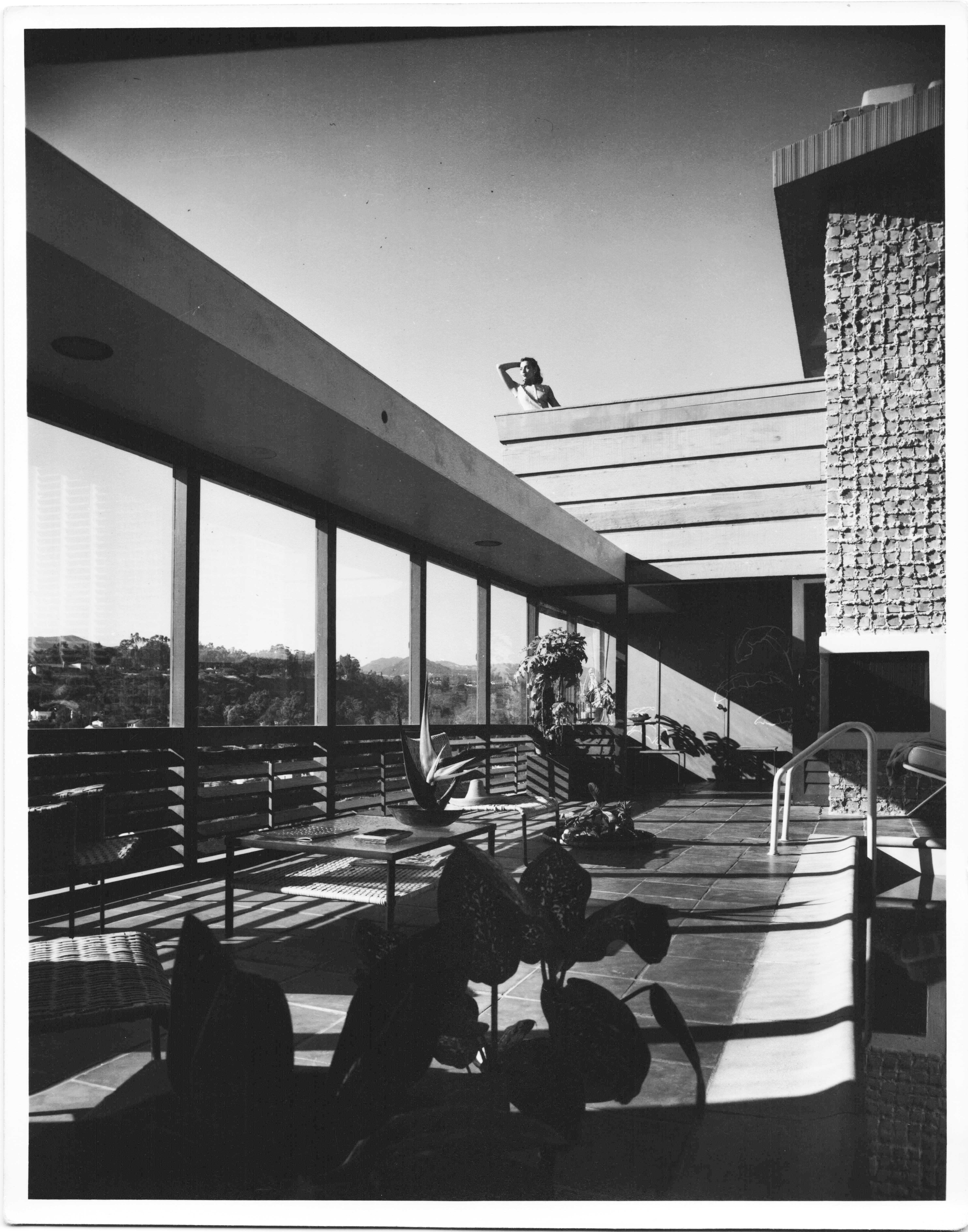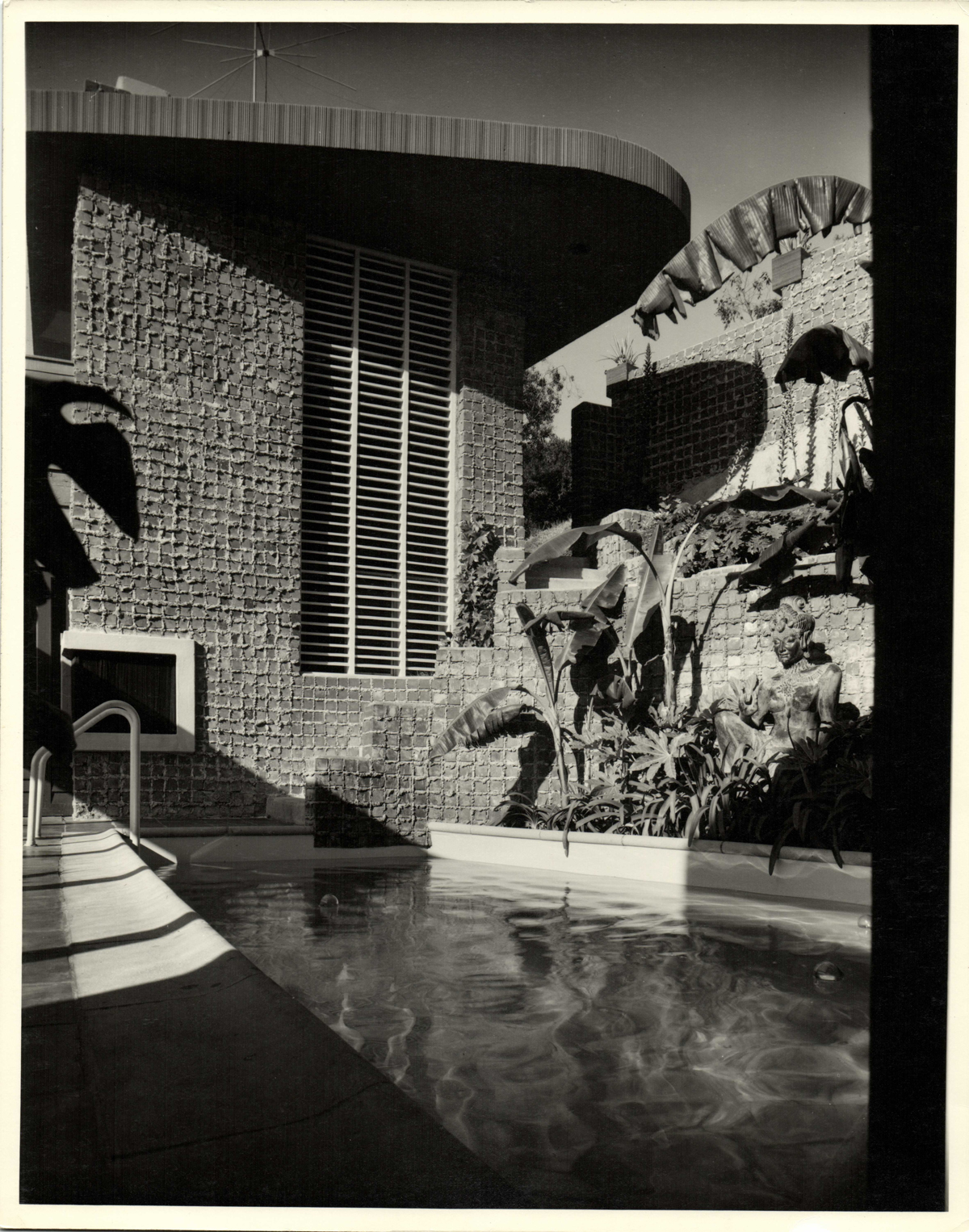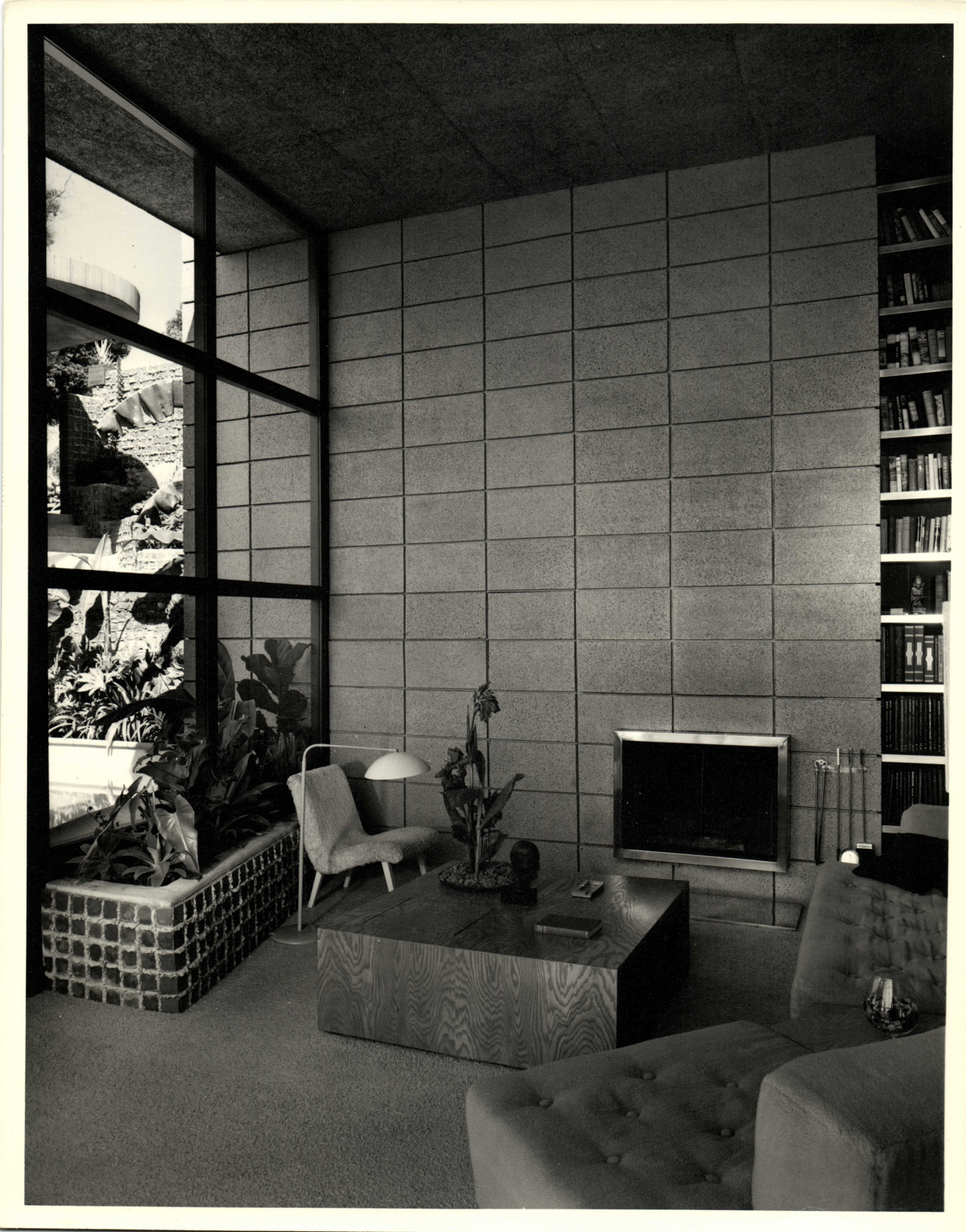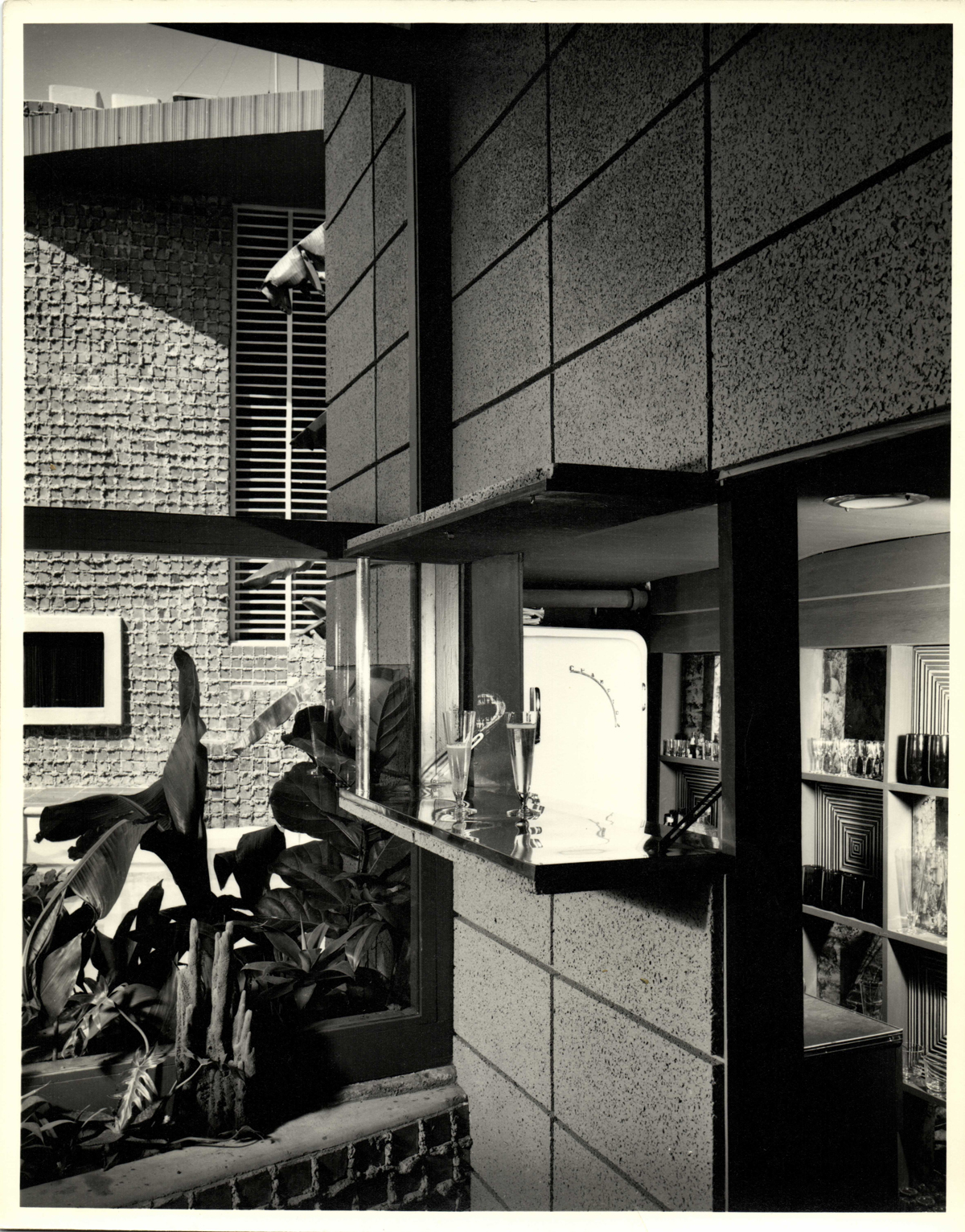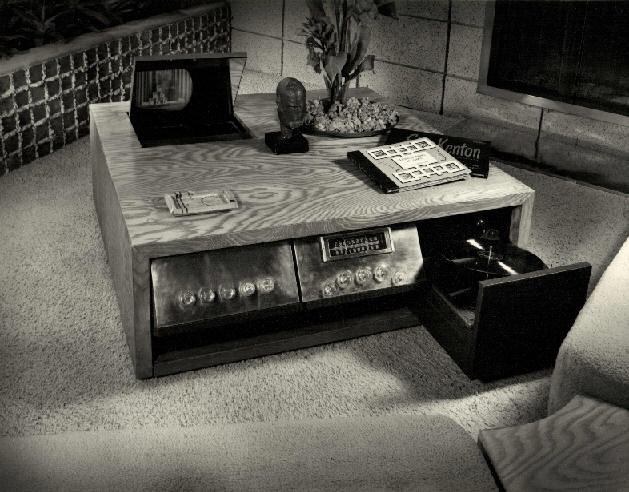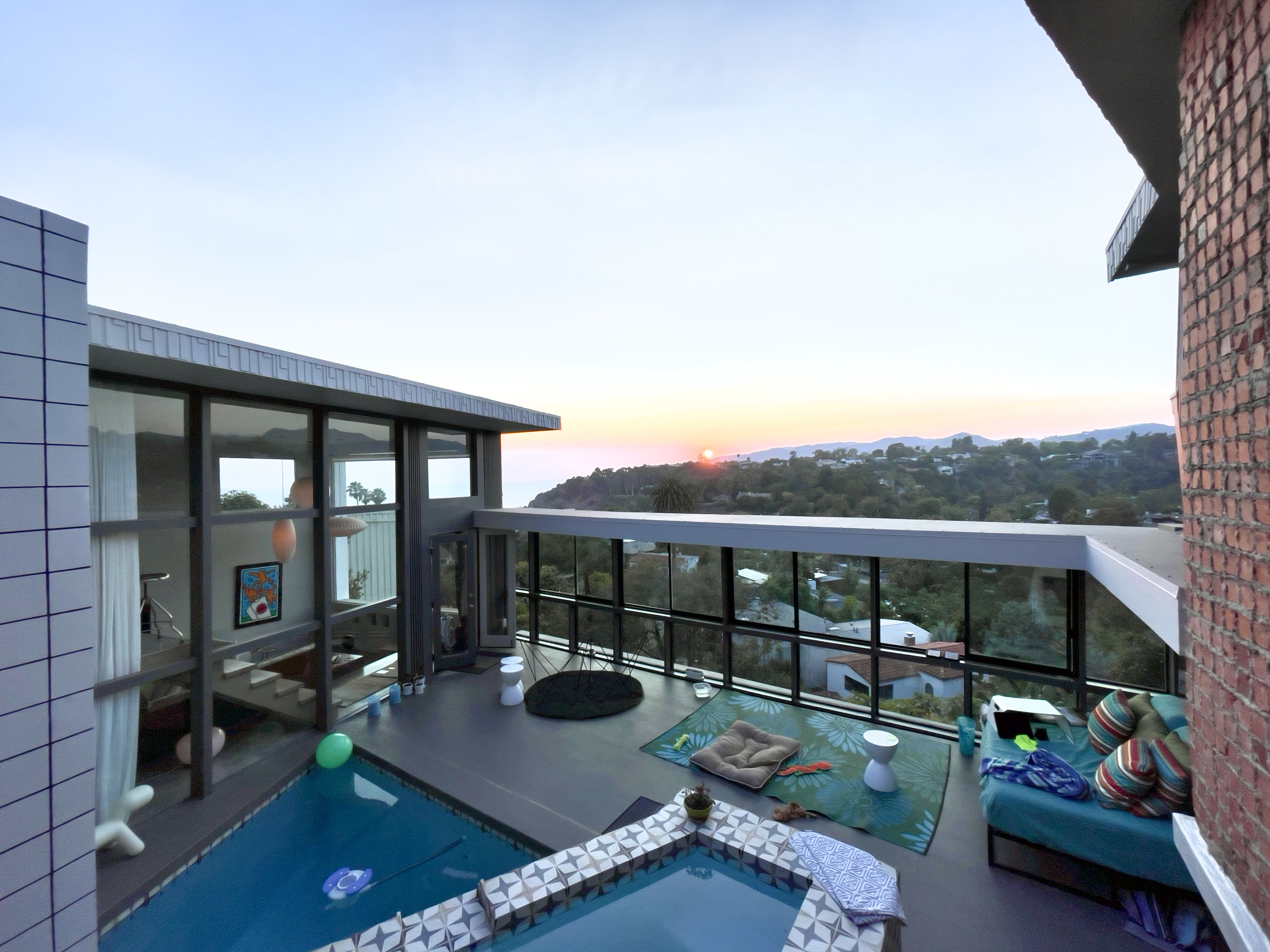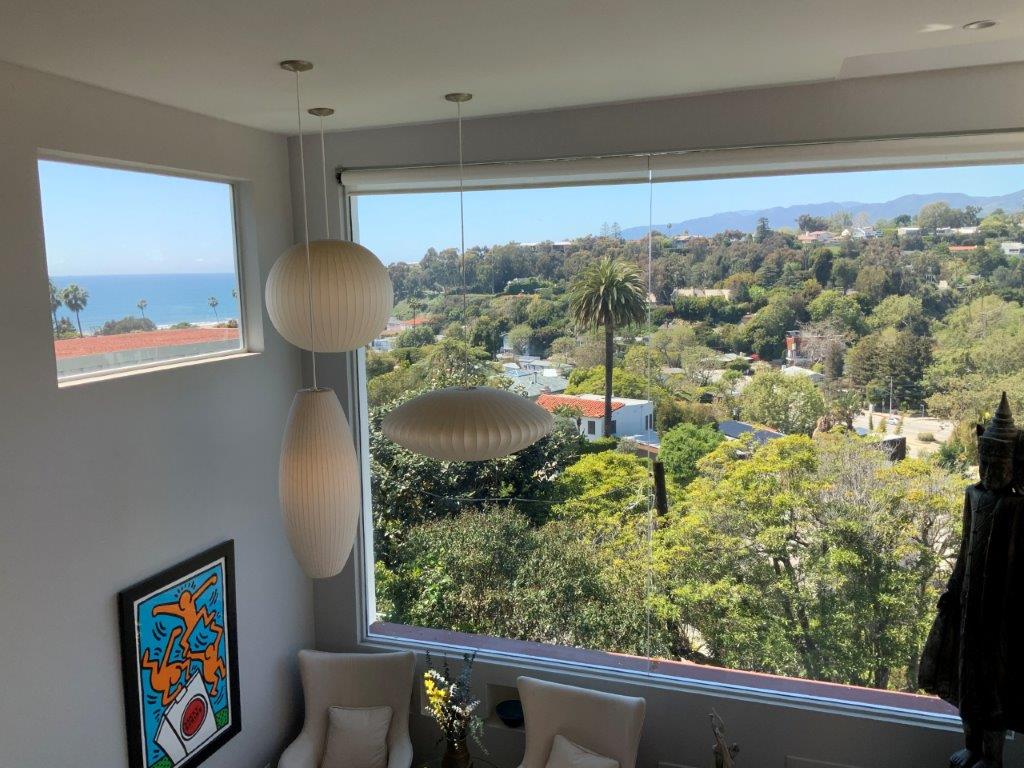 1950 - The Richard and Josephine Caruso Spencer House, aka Spencer House I, 237 Adelaide Drive, Santa Monica CA. Built by Spencer. There was a swimming pool behind the long window which counterweighted the cantilever. B/W photos by Julius Shulman, color by Robert Weiss. Josephine Caruso Spencer is the woman in the photos. Sold in the late 1950s to Donald A. Fareed. As of 2008 the iconic fireplace was gone, replaced by a stair. Over time, much of Spencer's interiors were extensively altered. The long window is gone, as is the wood siding. Sold at some point to Karl G. Kantarjian. Sold in 2006 to Naresh Mehra. Was for sale in 2008 (source of the color photos). As of 2010, the pool was covered over. Went into foreclosure and sold in 2010 to Robert Weiss and Jon Weiss-Westerman who did a renovation and restored the pool.
---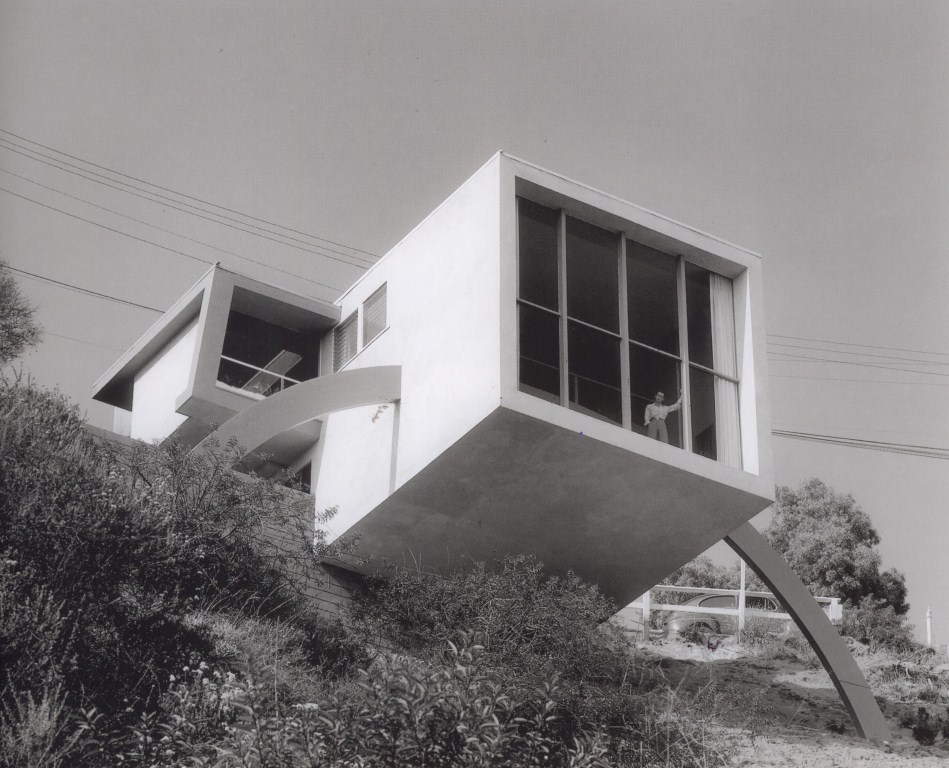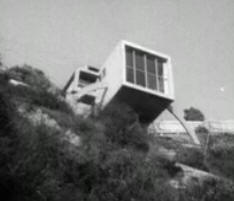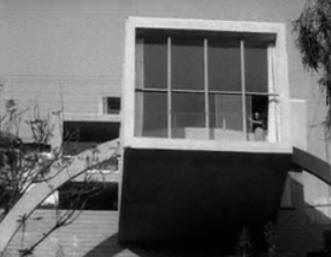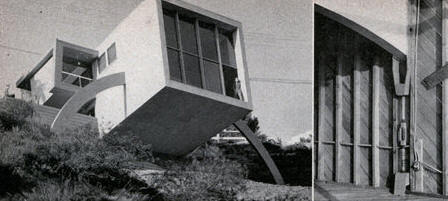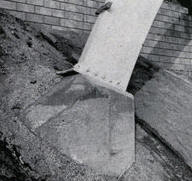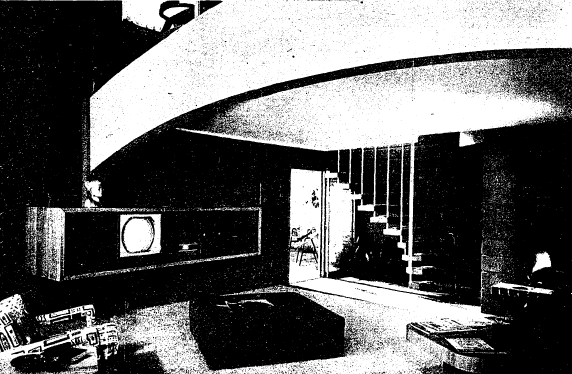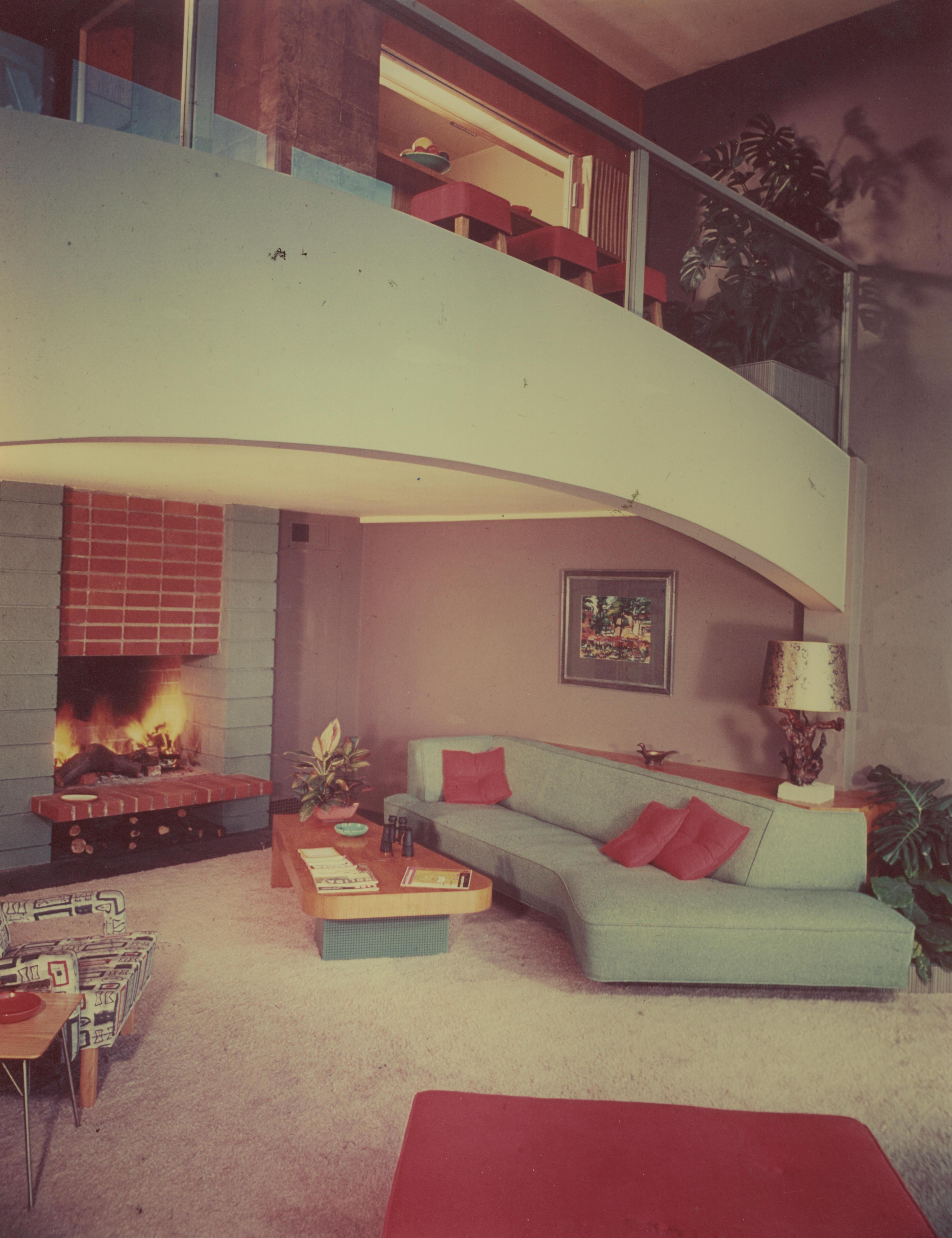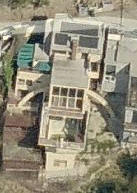 1950 - The Leslie (Les) C. Guthrie Jr. House, aka Hillside House, aka Space Retreat, aka Spencer House II, 8600 Hillside Avenue, Los Angeles CA. Guthrie, one of the first engineering graduates from UCLA, designed this with Spencer and did most of the construction. The house was cantilevered out from the hill with a 60-foot arch made of laminated Douglas fir, electronically glued. Featured in a 1951 newsreel by British Pathe: UK Version, US Version. Featured in the Los Angeles Times Home Magazine, 8/12/1951. Featured in Popular Science, December 1951. Sold to soap opera star Jerry Douglas. Sold in 1996 to Ronda K. Duvall who still owned it as of 2013. The house has been expanded several times, as shown in the aerial photo above. Amazingly, the house survives; however, as of May 2022, a Notice of Demolition had been posted on the front door. Top photo by Julius Shulman.
Frank Gehry was a student in 1950 and worked on the house with Guthrie and Spencer. Guthrie did other houses, including 4860 Ambrose Avenue, Los Angeles CA, built in 1952 and featured in Dwell, July 2012. Actor Eric Fleming of Rawhide lived there in the early 1960s in the garage apartment.
---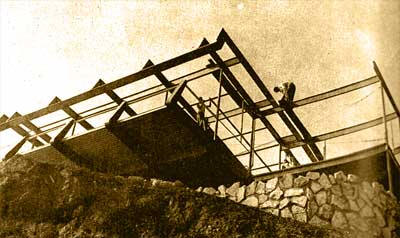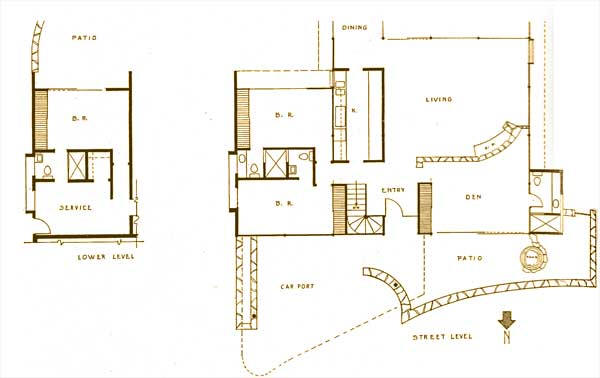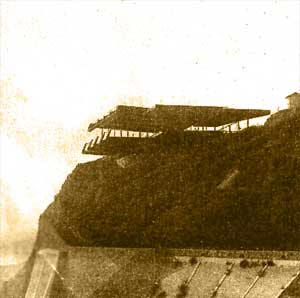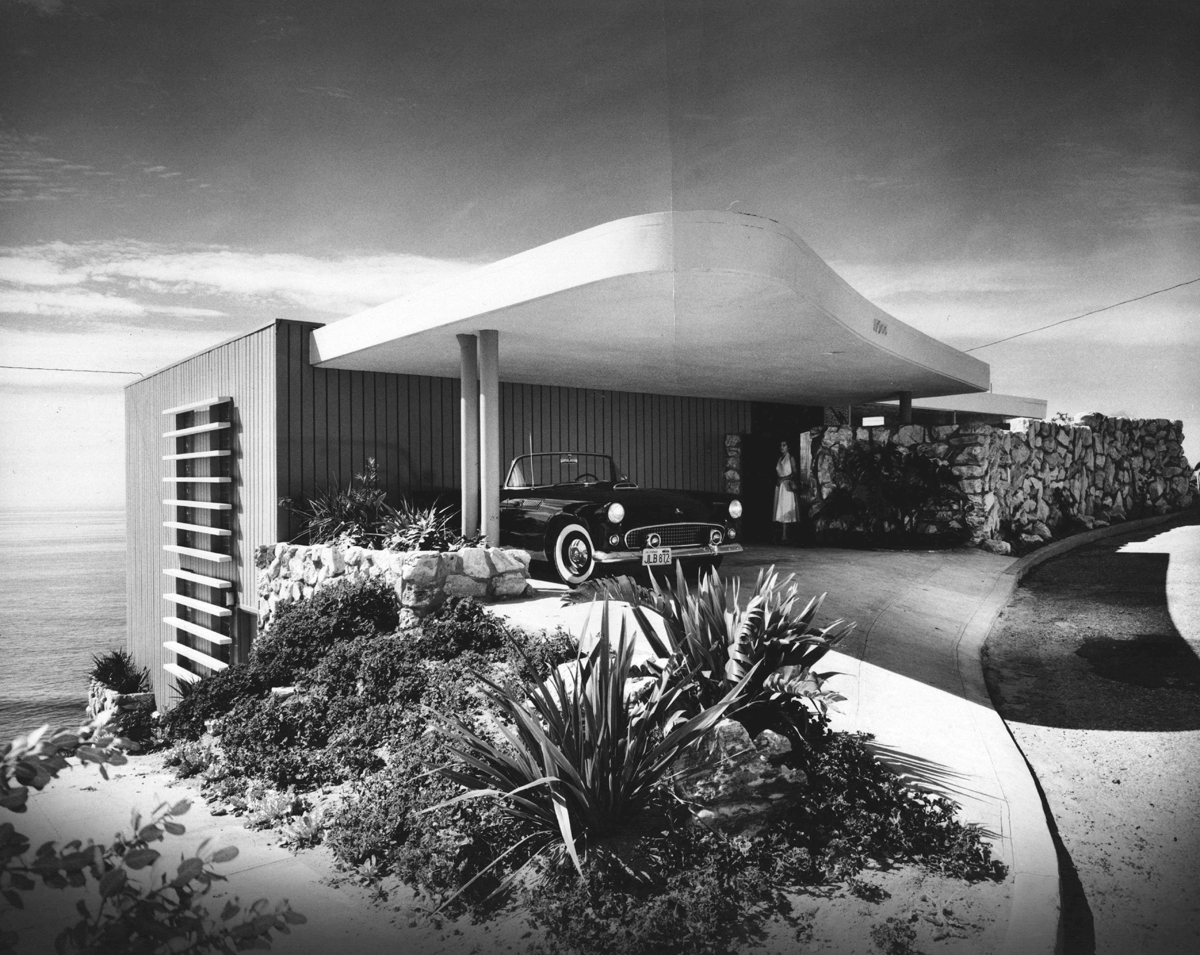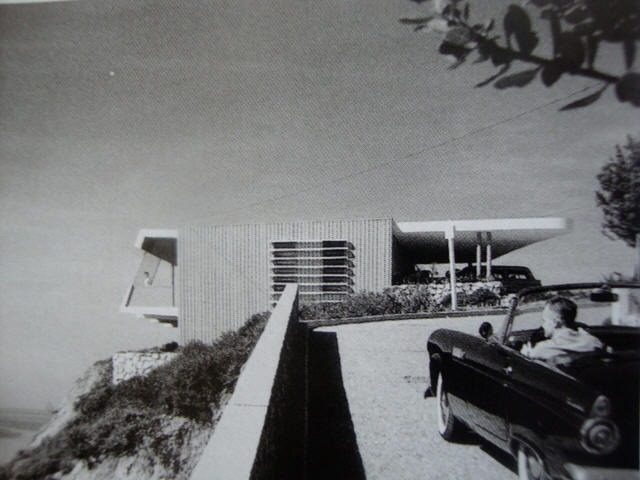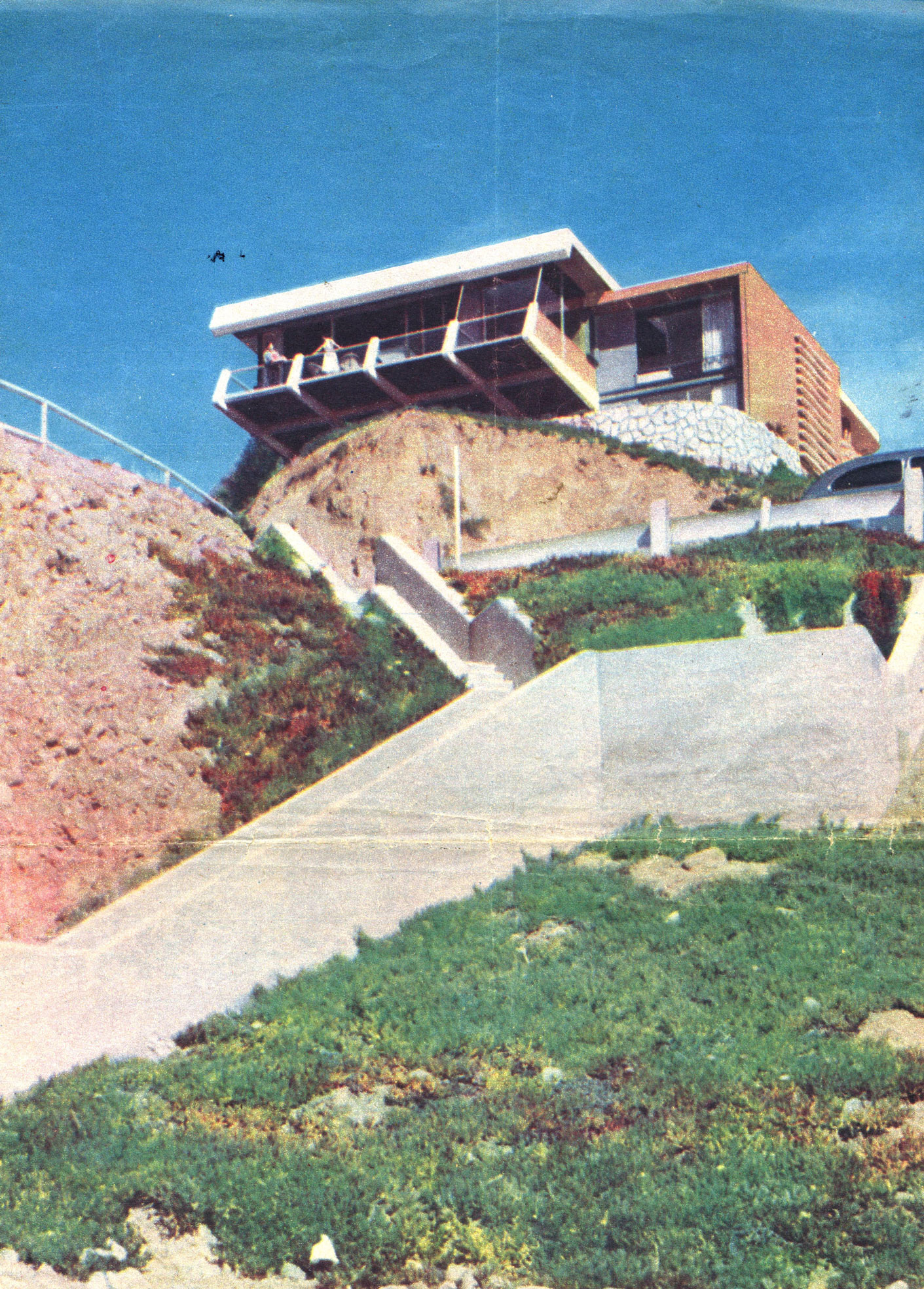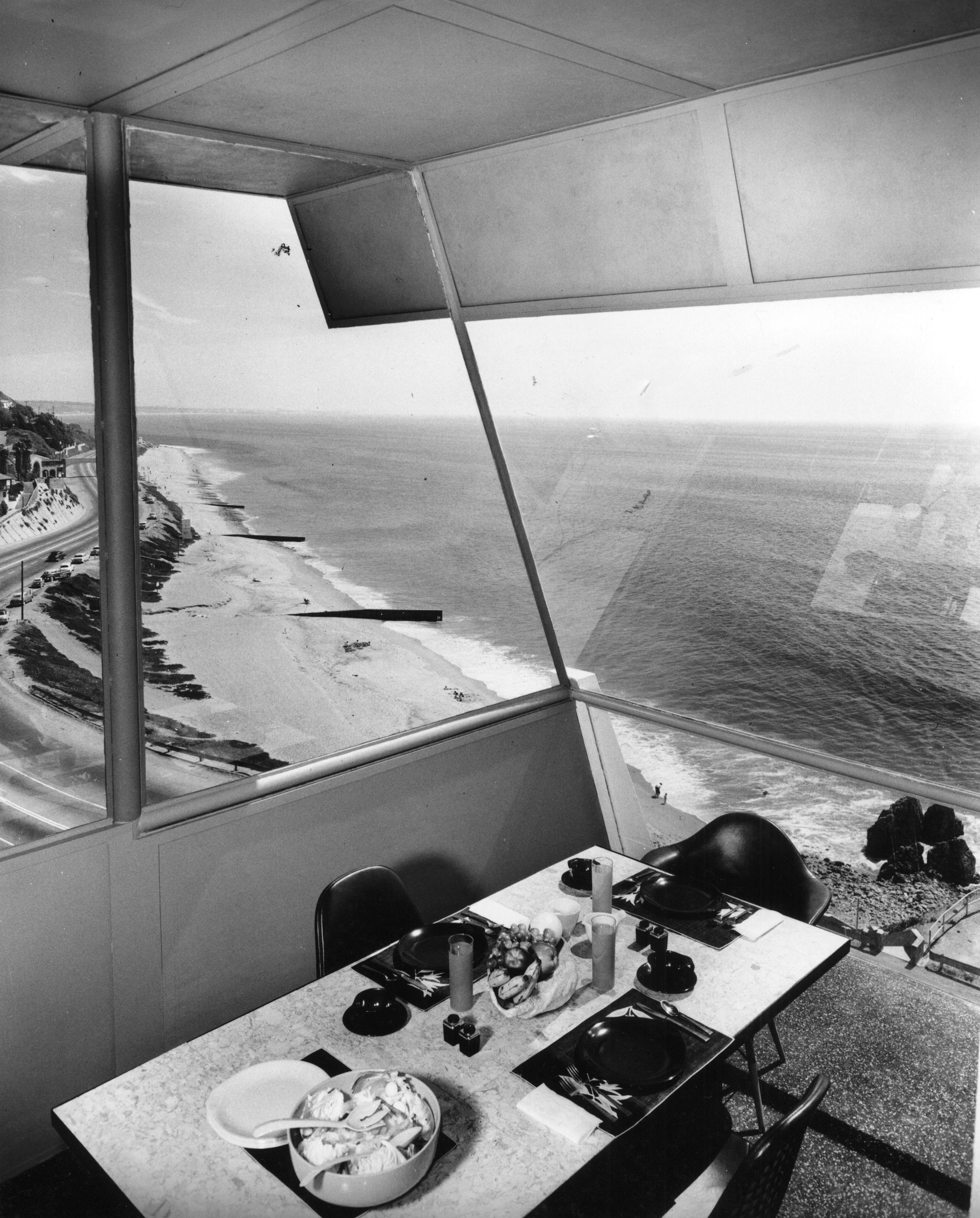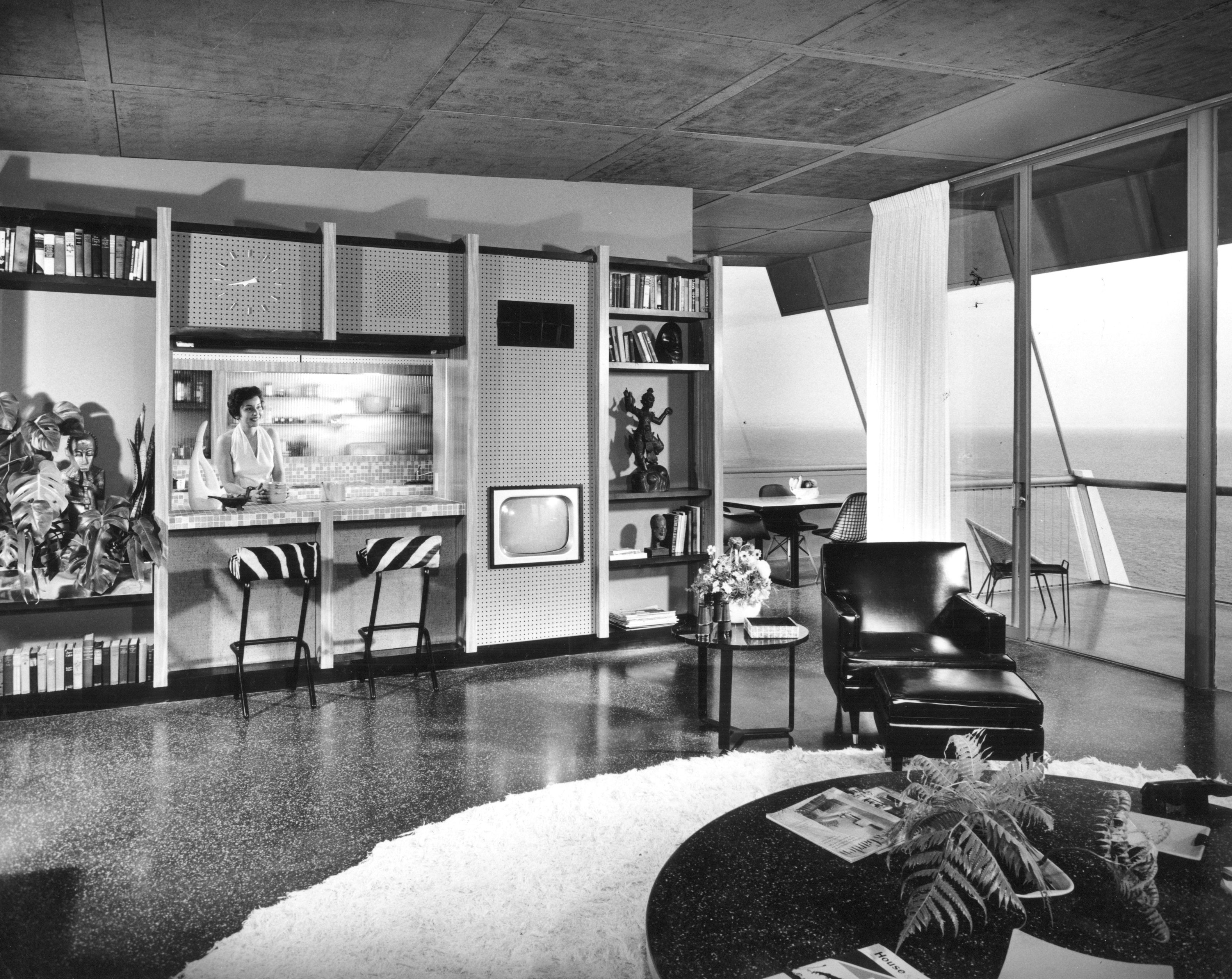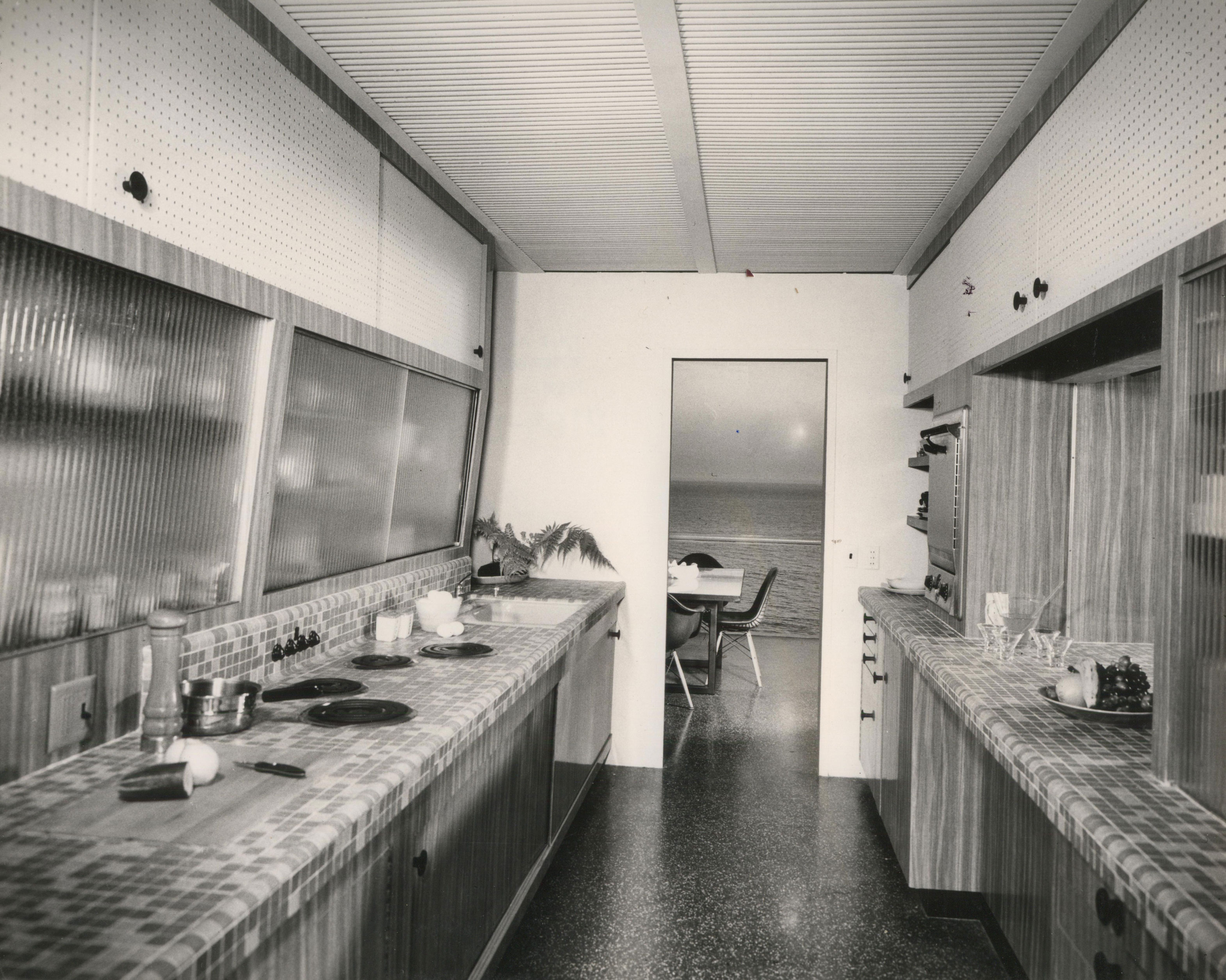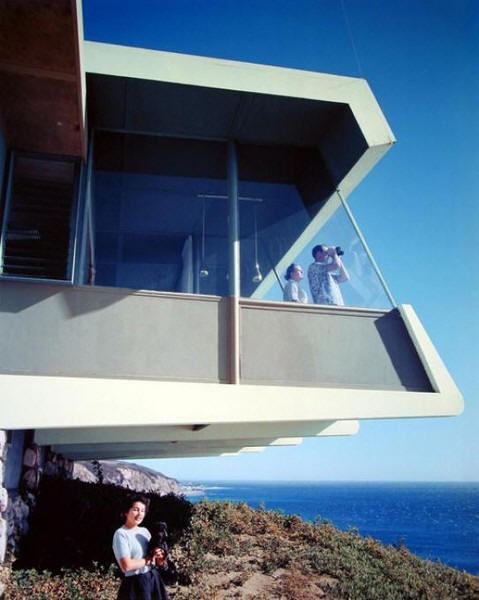 1955 - The Richard and Eloise Spencer House, aka Spencer House III, aka the Malibu House, located above Castle Rock, Porto Marina Way, Pacific Palisades CA. Charles McIntosh was the engineer and Eugene Memmler was the steel fabricator. The house had an 18-foot cantilever. Featured in Art and Architecture Magazine, "House on a Cliff." Photos by Julius Shulman. Sold to Erwin F. Czichos. In the bottom color photo, taken in 1957, wife Eloise Spencer is the woman with the dog. Mr. and Mrs. Czichos are standing upstairs. The hillside around the house collapsed in 1975, rendering it unsafe but still clinging to the cliff. City officials soon acted to have the house destroyed as it posed a danger to the highway below. The Czichos moved to Hawaii.
---

1950s - The Elizabeth Taylor Renovation, Holmby Hills. Address unknown.
---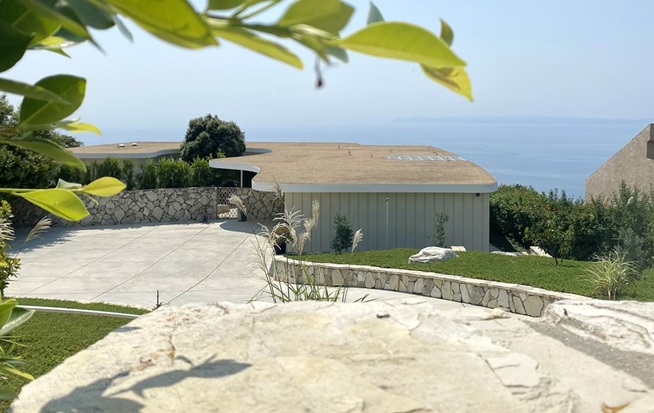 1962 - The C. Dana and Mary Todd Andrews House, 43 Oceanaire Drive, Rancho Palos Verdes CA. Dana Andrews was a major Hollywood star during the 1940s and is best remembered as a police detective-lieutenant in the film noir Laura (1944) and as war veteran Fred Derry in The Best Years of Our Lives (1946). Sold to Geoff and Peggy Goddard. Sold in 2009 to the Carlos and Betty Moore Trust. Photo by Michael Locke.
---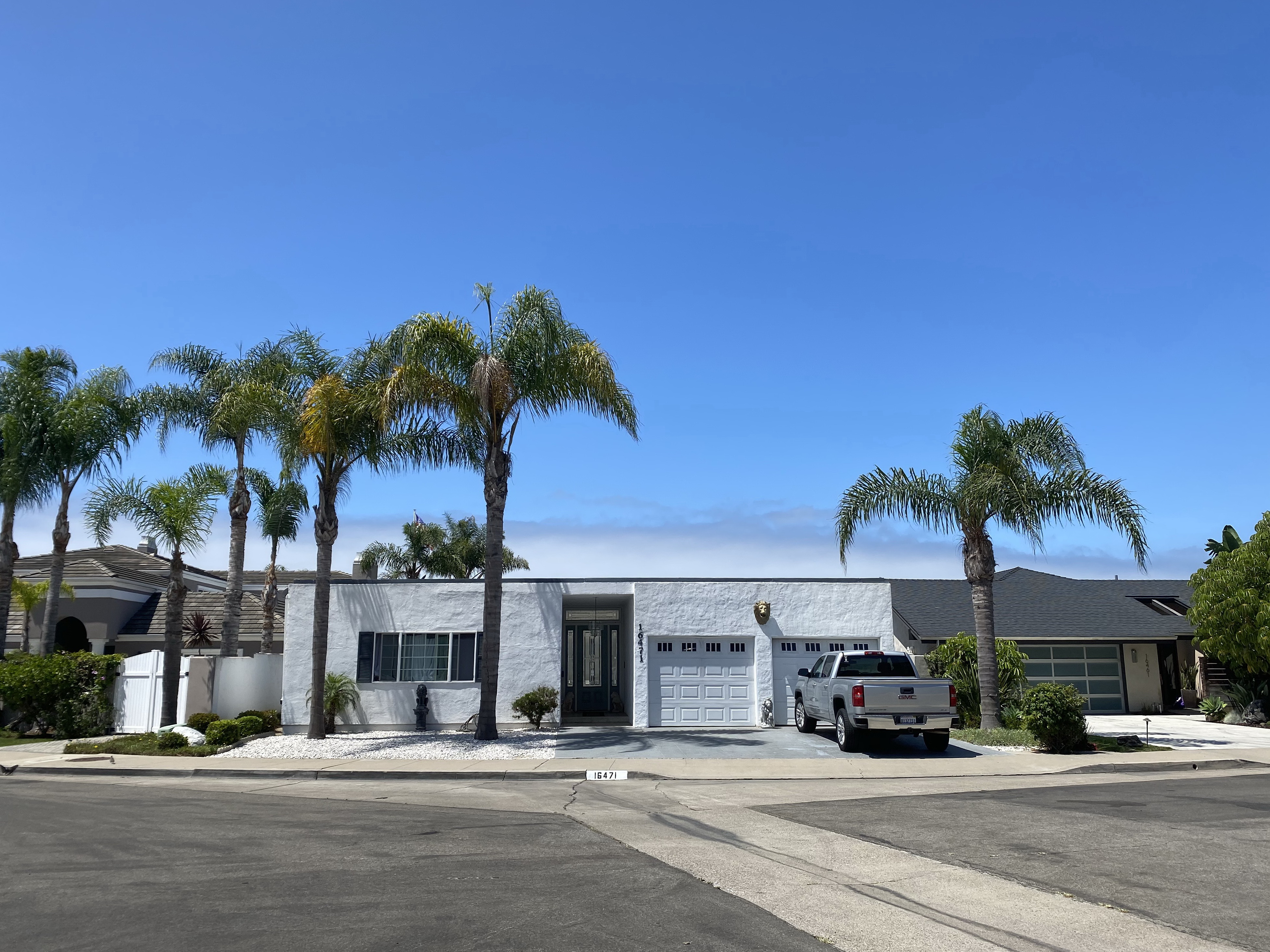 1964 - The Richard O. and Eloise R. Spencer House, 16471 Malden Circle, Huntington Beach CA. As of 2013 owned by Charles E. Rand. Photo by Michael Locke. For sale in 2023.
---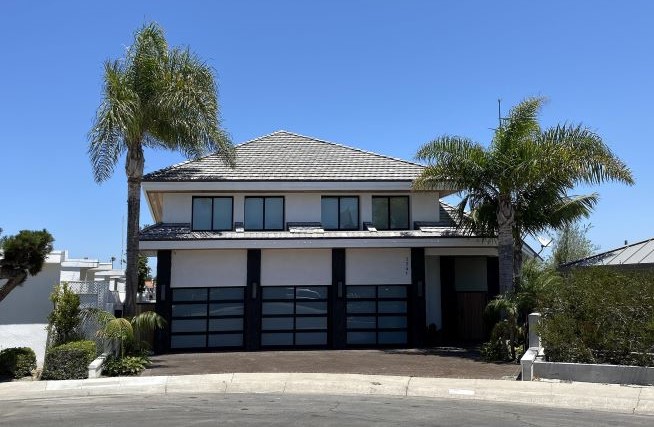 1965 - The William P. and Sylvia G. Goddard House, 3341 Bounty Circle, Huntington Beach CA. Interior design by Shirley Lynn. Sold in 2007 to Arthur Shapiro. Sold in 2012 to Paul E. and Josephine Pryor. Photo by Michael Locke.
---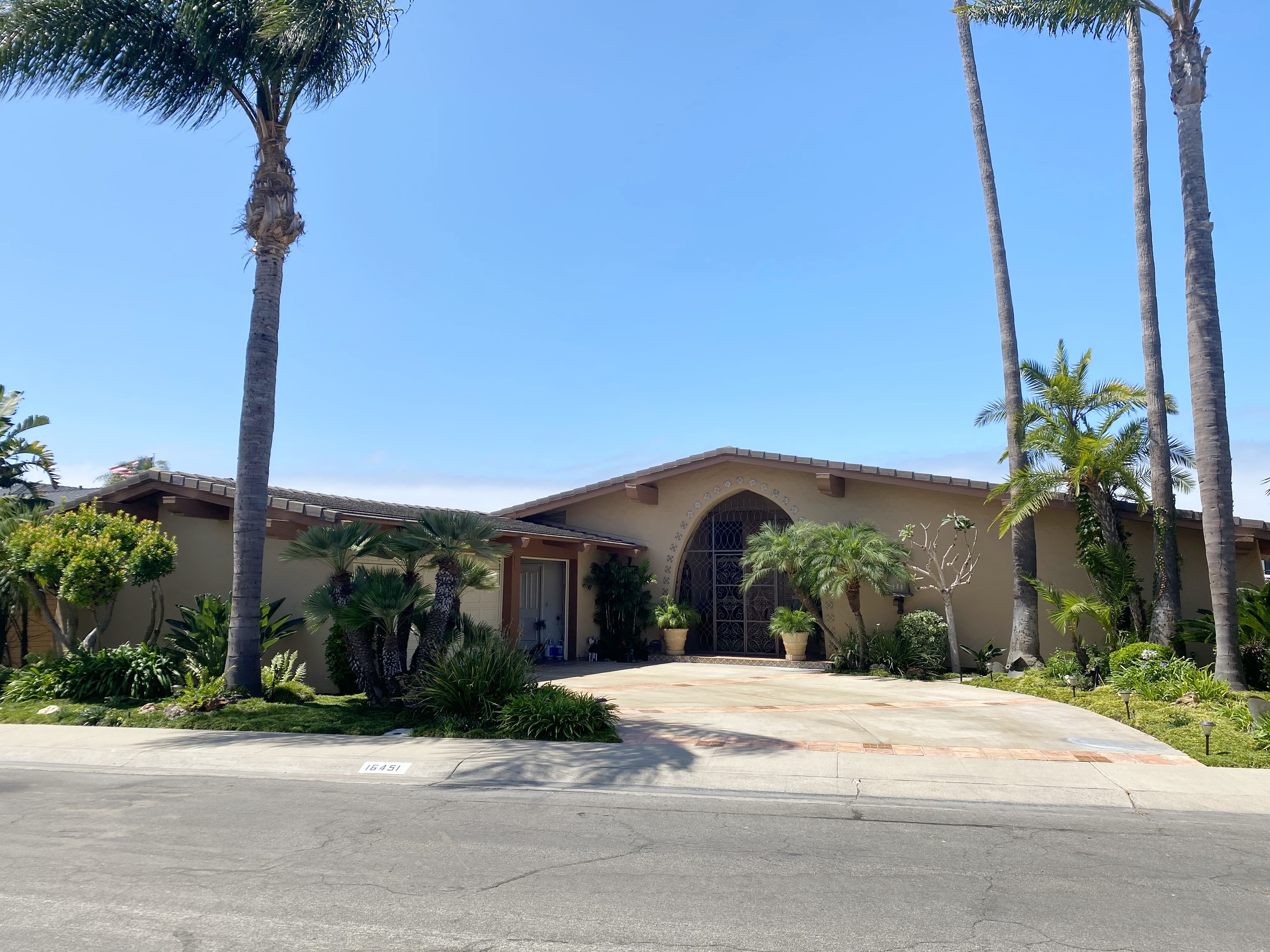 1965 - The Ronald B. and Katherine M. Whitman House, 16451 Malden Circle, Huntington Beach CA. Identified as a Spencer design by his wife Eloise. As of 2013 owned by Dona Lou Gibbs. Photo by Michael Locke.
---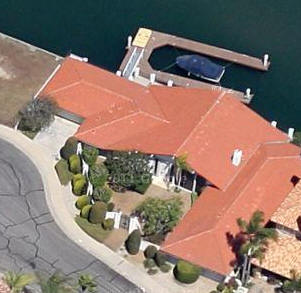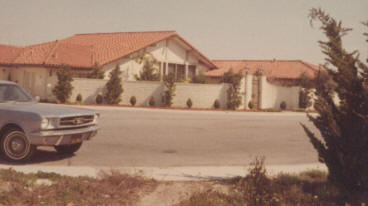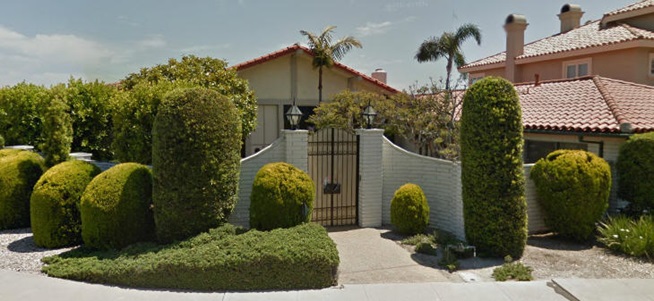 1965 - The Malburg House, 16442 Malden Circle, Huntington Beach CA. Sold to Leonis C. Malburg. Sold in 2018 to Steven Ramelot.
---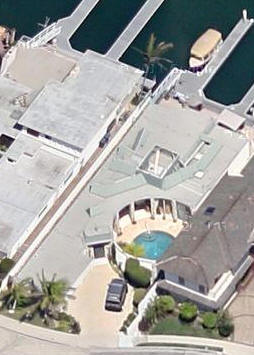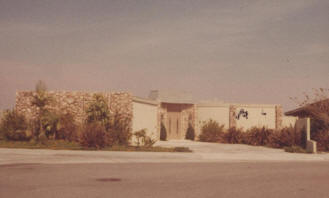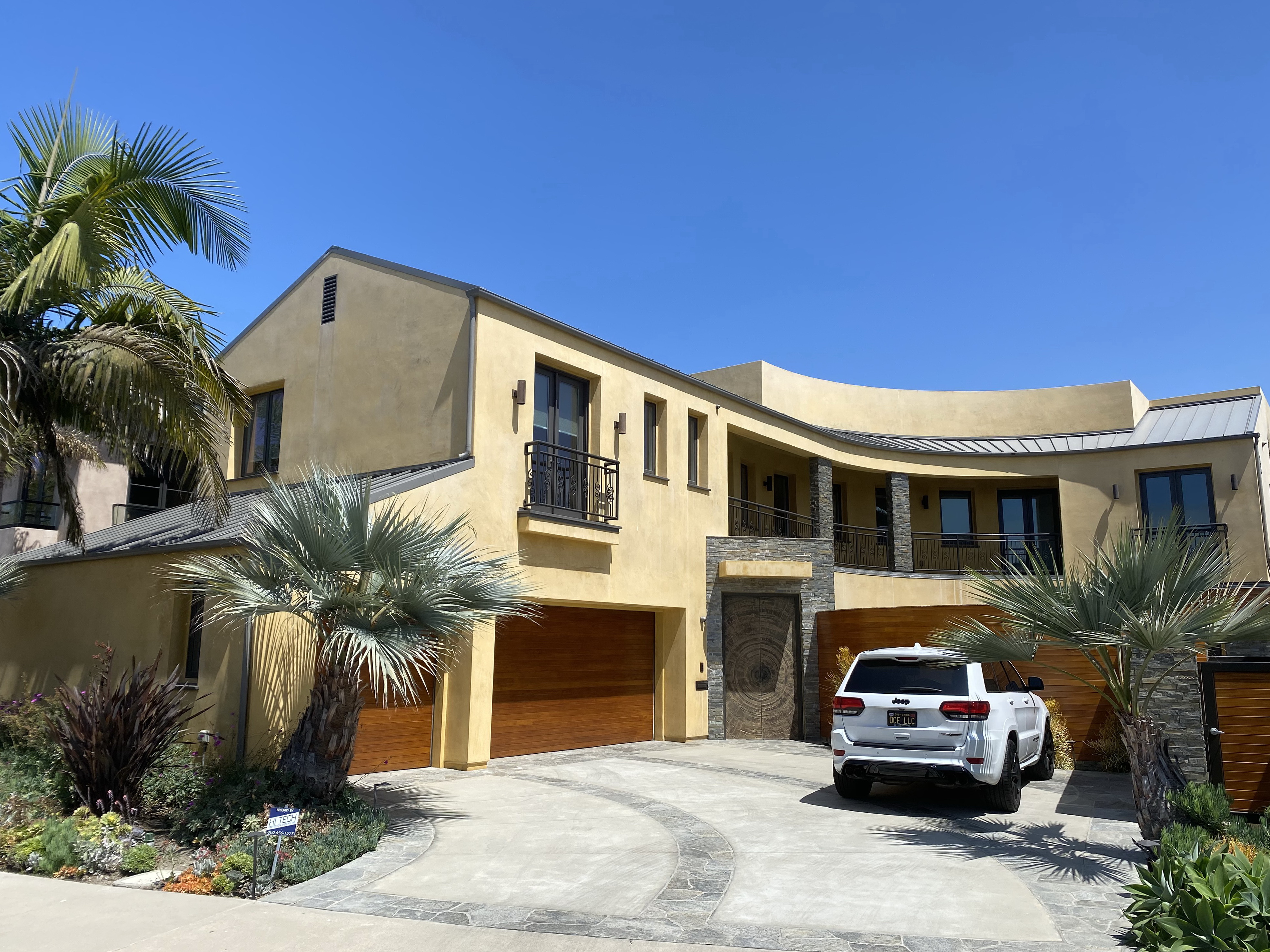 1965 - The William W. and Josephine M. Taylor House, 16472 Malden Circle, Huntington Beach CA. At some point a full second story was added, along with other alterations. Sold in 2000 to Richard E Lewis. Bottom photo by Michael Locke.
---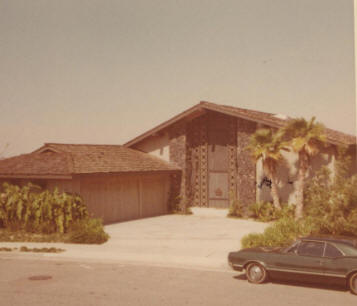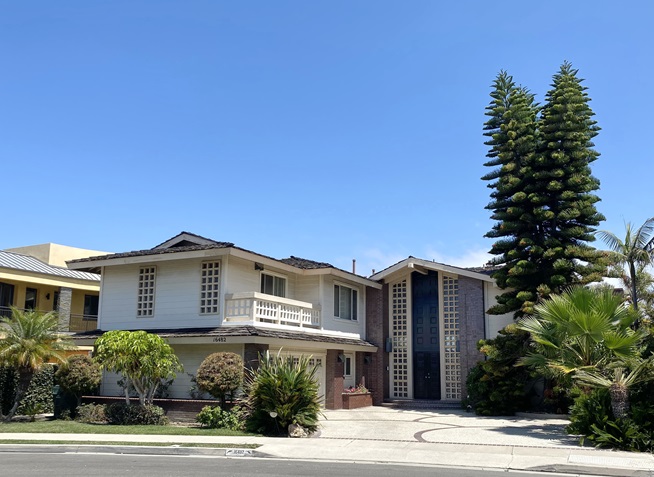 1965 - The Eugene R. and Beatrice S. Cuthbertson House, 16482 Somerset Lane, Huntington Beach CA. Has undergone extensive renovation. Sold in 2013 to Robert J. Mielke. Bottom photo by Michael Locke.
---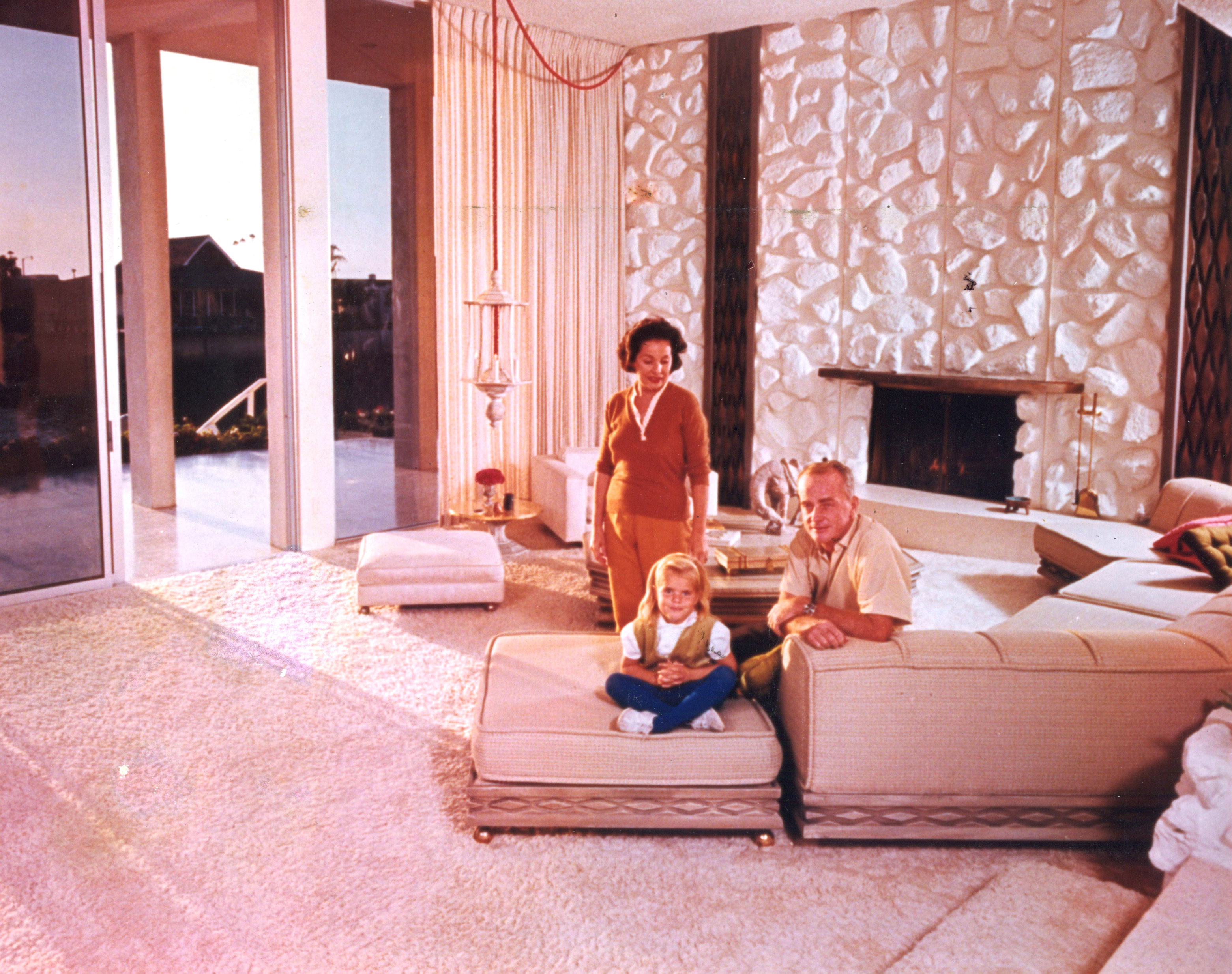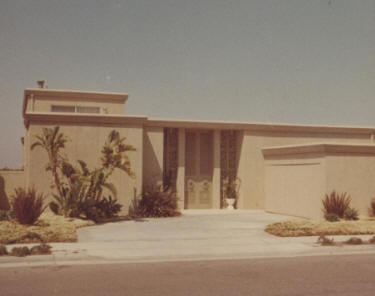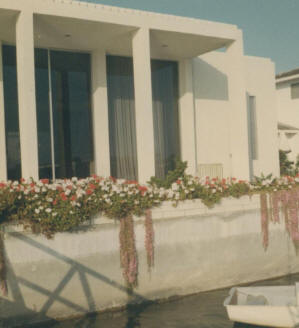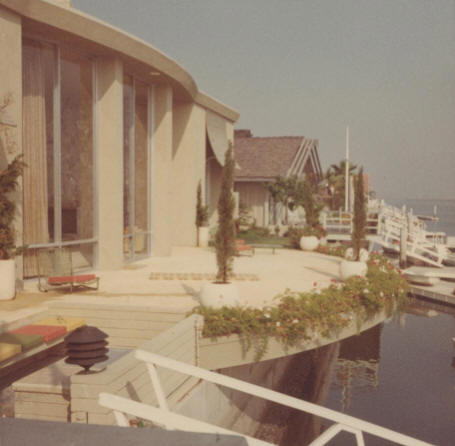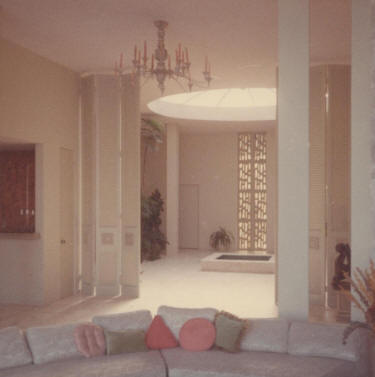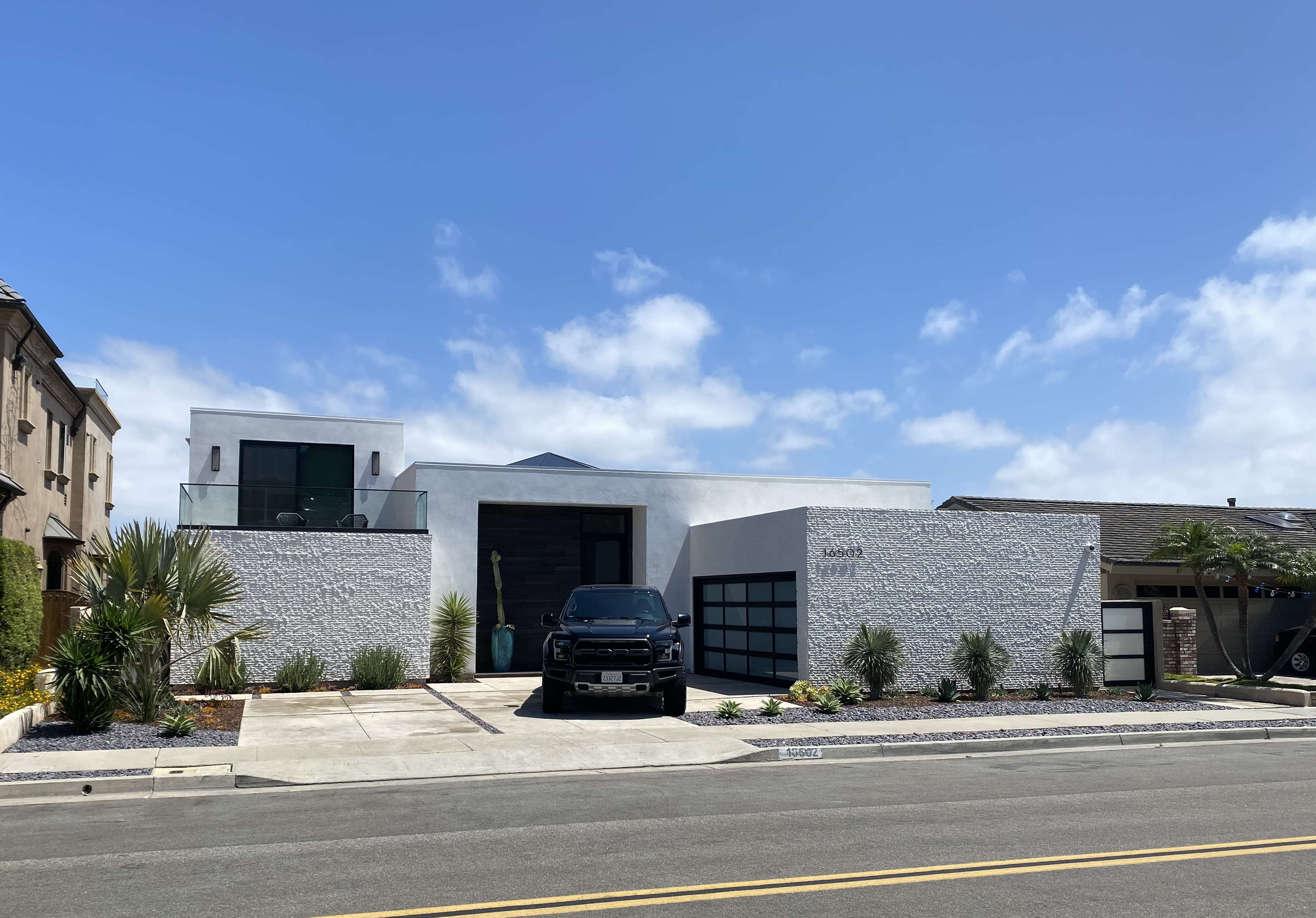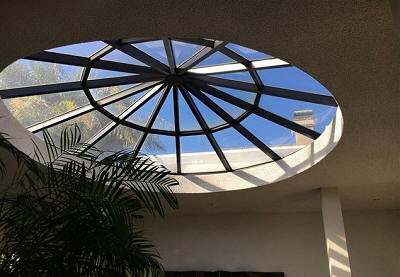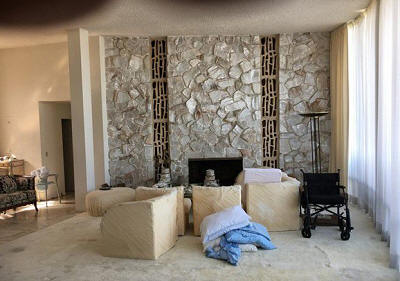 1966 - The Richard and Eloise Spencer House, 16502 Somerset Lane, Huntington Beach CA. Spencer is shown with wife Eloise and their daughter Pamela. Sold to Craig Kronick. Sold 2017 to Vill Mari LLC. Bottom two photos show recent renovations; sixth photo by Michael Locke.
---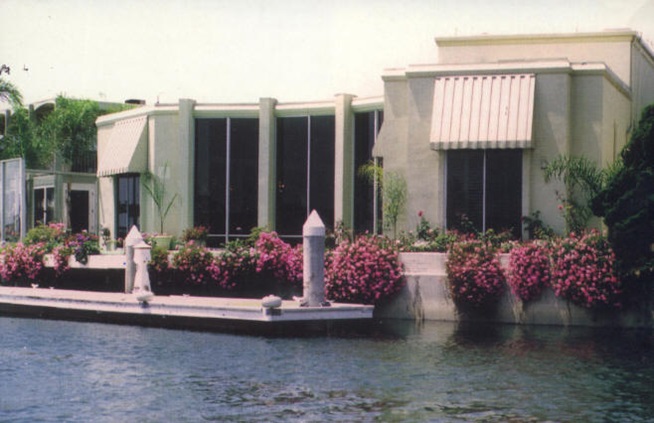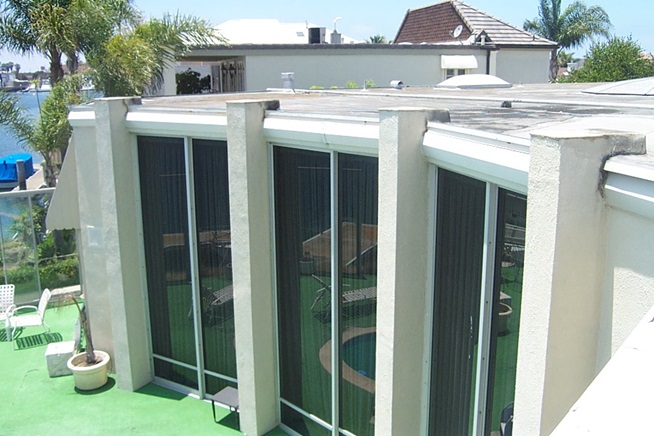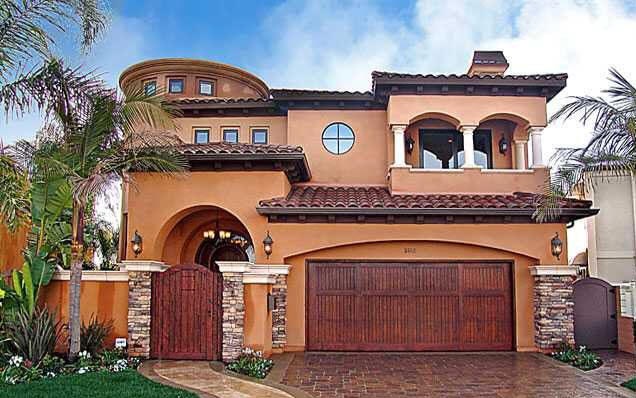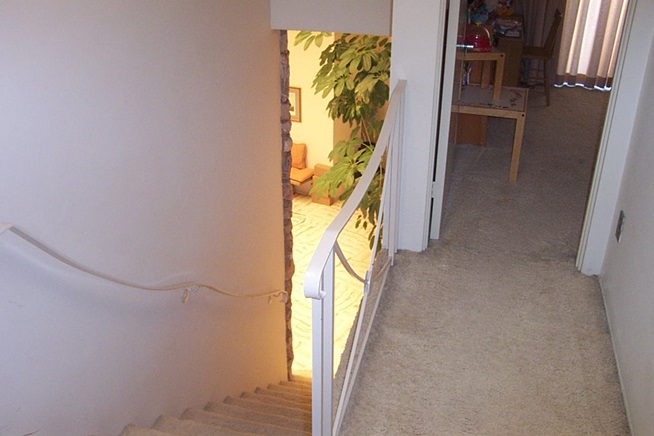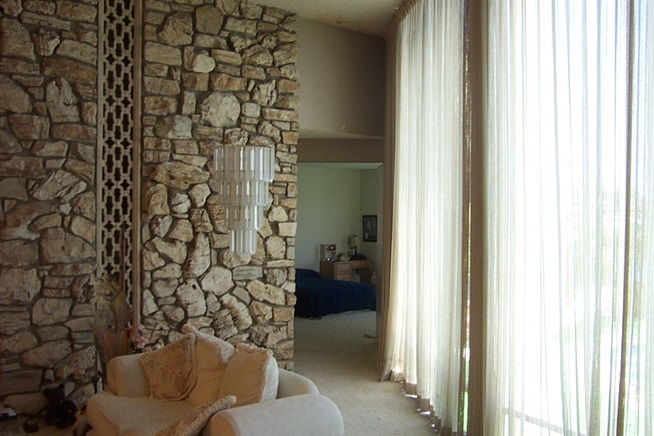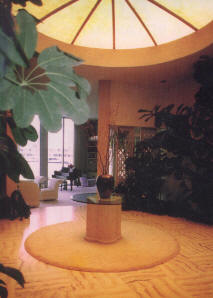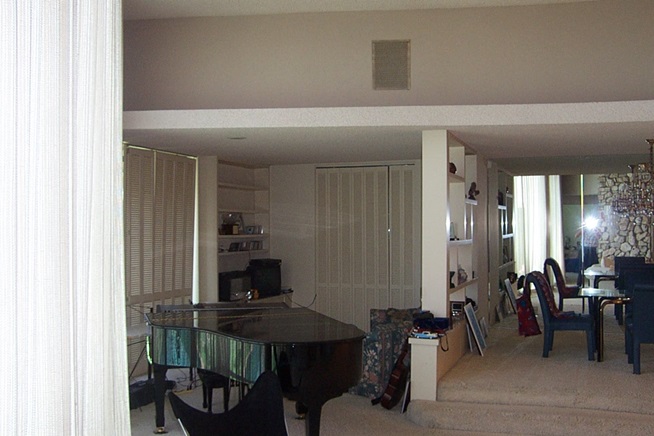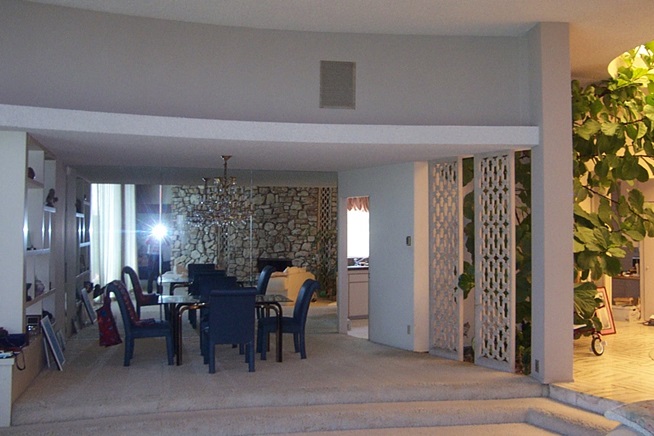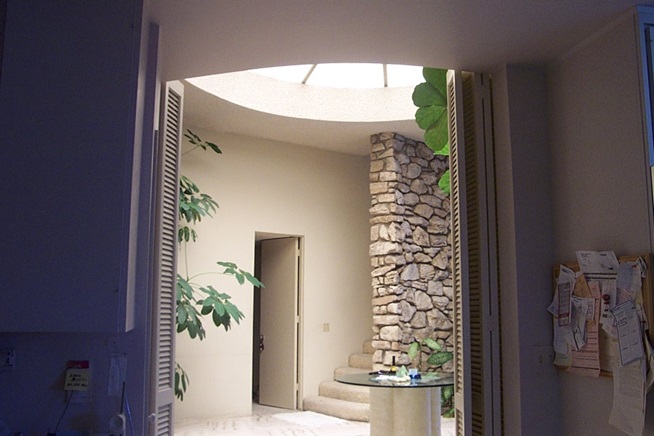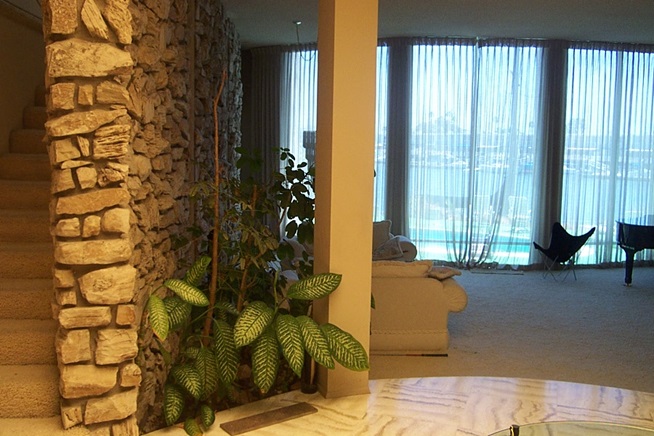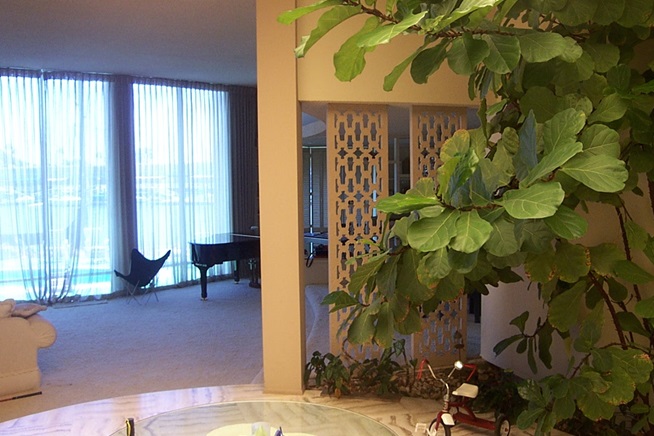 1967 - The Richard and Eloise Spencer House, 3952 Sirius Drive, Huntington Beach CA. The Spencers sold the house in 1970 to Bill and Shirley Wild. Sold in 1998 to Kazu and Keiko Matsui. Sold again in 2006, then destroyed for a new house later that year. Photos by Jay Earl. The traditional house on the right (3rd photo) was designed for John Silver by Spencer.
---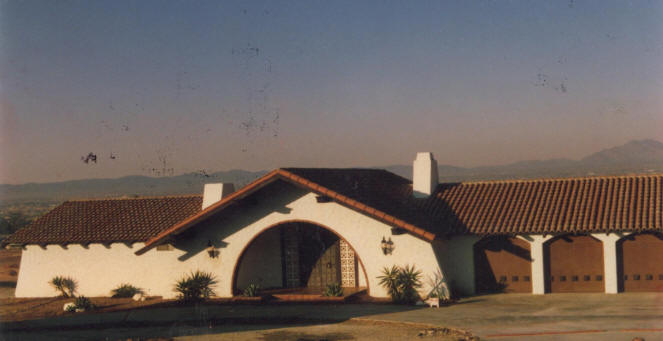 1986 - The Roy Rogers Jr. House, 16404 Koda Road, Apple Valley CA. 2700sf. Built by Bud Elder Construction. Sold in 1988 to Marilu R. Sobrera who still owned it as of 2013. This was Spencer's last house design.
---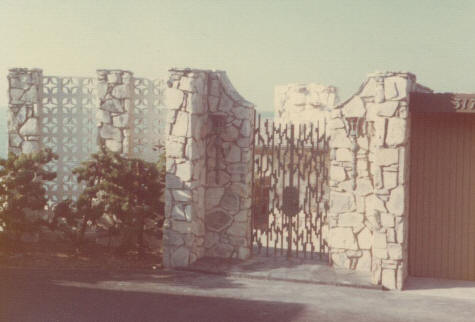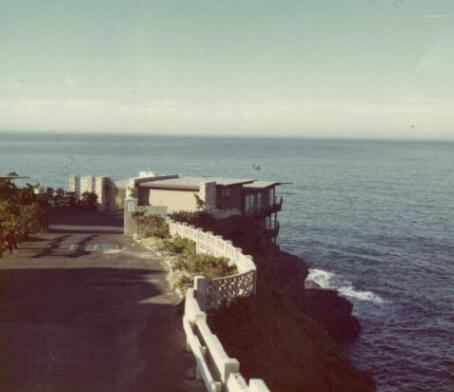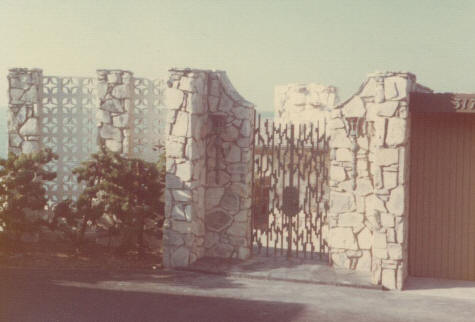 1975 - South Laguna house. Address unknown. Eloise Spencer recalls it was at the end of 4th Street and that it was torn down for new apartments.
---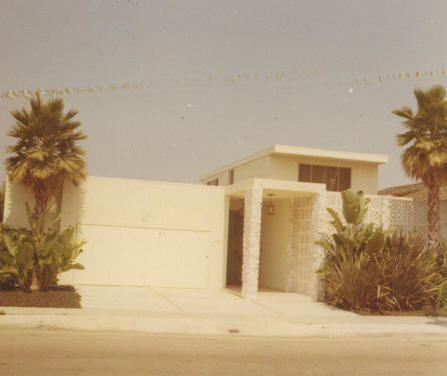 Year unknown - The Dick Long House.
---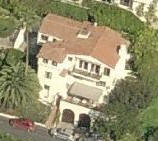 Year unknown - The Richard and Eloise Spencer House, Porto Marino Way, Pacific Palisades CA. Spencer bought this chateau from J. Paul Getty and renovated it.
---
Sources include: The Los Angeles Times; wife Eloise R. Spencer; Modernism Rediscovered by Julius Shulman and Pierluigi Serrano; Mary Ann Guthrie.