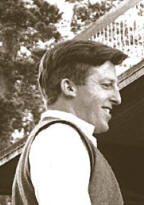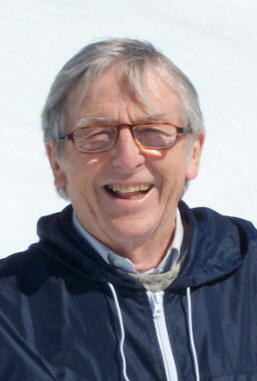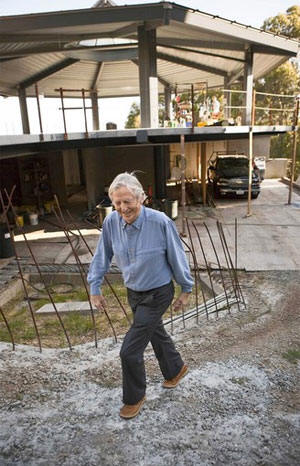 BEVERLEY DAVID THORNE (1924-2017)
Thorne grew up in Piedmont CA. At age 9, he designed his first house near Auburn CA and helped his grandfather build it. After four years as an Air Force pilot, Thorne studied architecture at UC Berkeley, graduating in 1950. He worked for David S. Johnson and then spent almost two years traveling through Europe and the Middle East. Starting in 1953 he worked for architect Roger Lee. Thorne met musician Dave Brubeck and designed Brubeck a house on the side while still employed with Lee. In 1954, Thorne went out on his own as the Brubeck house catapulted him into mostly unwanted fame. His notoriety attracted rich clients but distanced him from the kinds of clients he wanted - simple souls desiring inexpensive homes. He deliberately dropped out of sight with an unlisted phone number and changed his professional name from David to Beverley.
In the 1980s, he resurfaced and practiced primarily from Hawaii. His three children David, Stephen, and Kevin are architects or landscape architects. Thorne was the last living contributor to Arts & Architecture magazine's famous Case Study Houses, a project which introduced Modernist architecture to the public on a large scale. He designed over 150 houses, most on steep hillsides and built out of steel.
If you know of other Thorne houses, please contact us.
---

1948 - The Ted ?? House. Thorne's first house was built with college friend Donn Weaver, Berkeley or Walnut Creek CA area. According to Thorne in 2015, the project was while they were at University and the clients were friends of the Brubecks. Status unknown.
---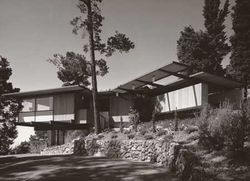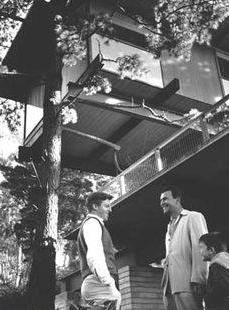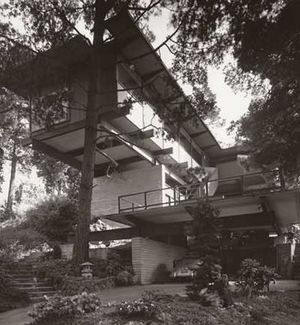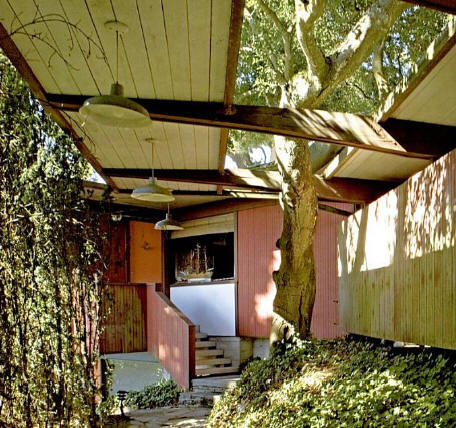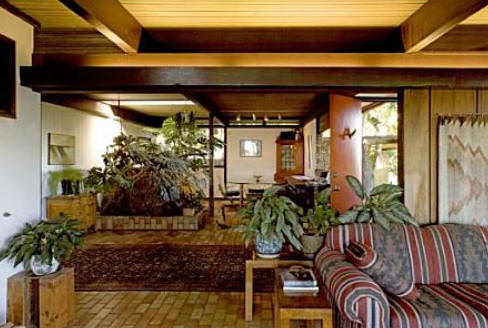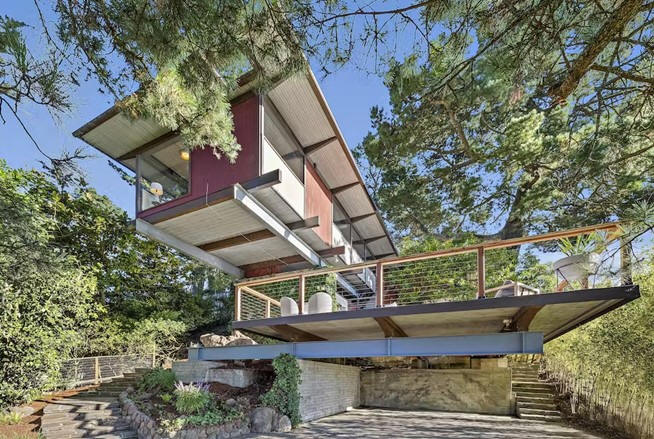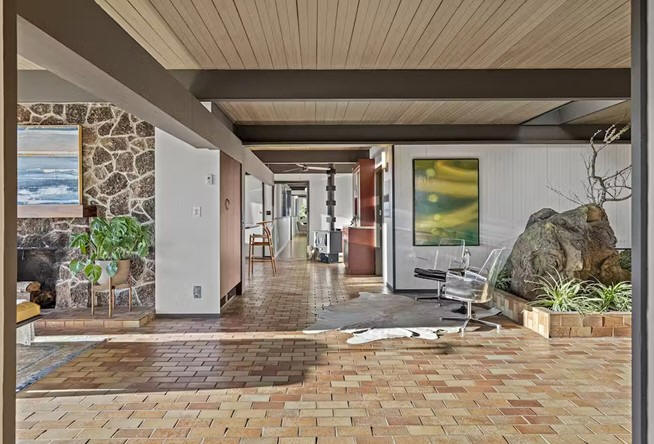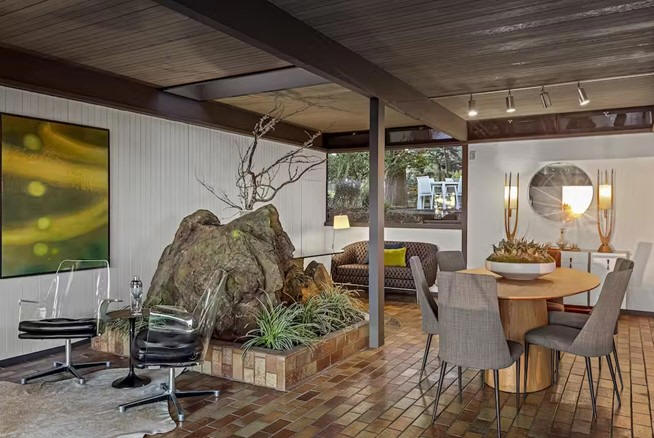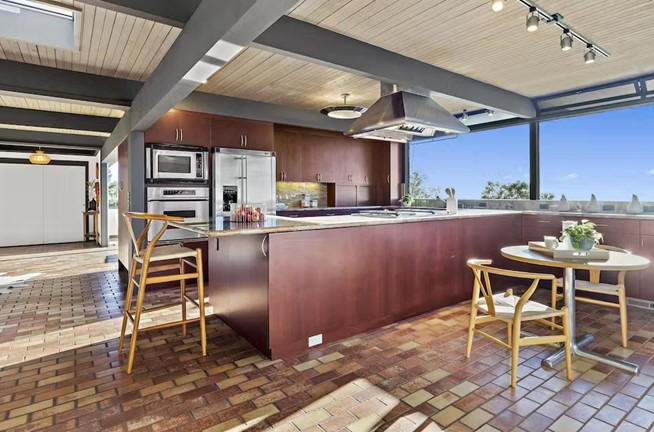 1954 - The Dave and Iola Brubeck House, aka the Heartwood House, aka Brubeck West, 6630 Heartwood Drive, Oakland CA. Commissioned in 1949. Built by Art Houvanitz. The result was so breathtaking that Ed Sullivan did a show featuring the Brubeck Quartet at the house, see video. Thorne and his wife Patricia lived there for three months during construction. Sold in 1974 to Christianne and Michael Cheney. For sale in 2023.
---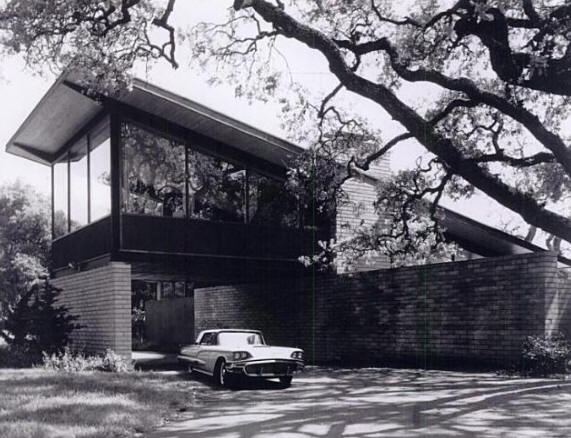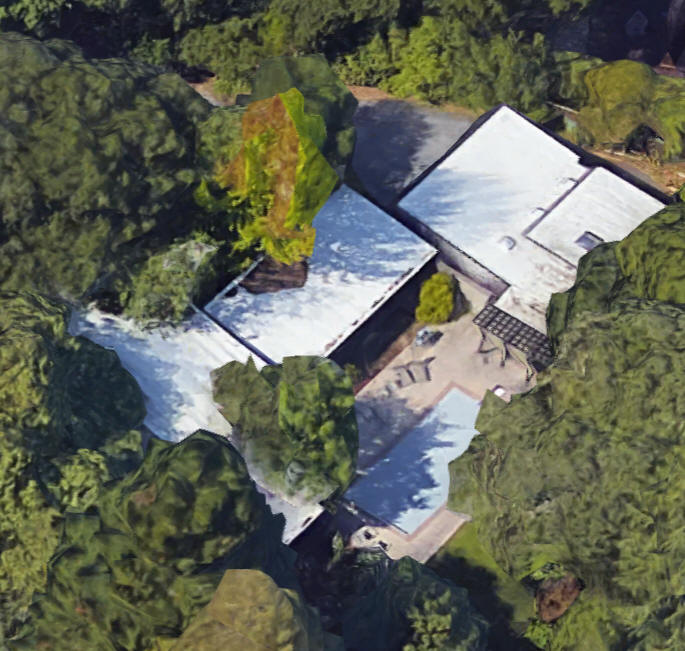 1954 - The Harry C. Nail Jr. House, 78 Deodora Drive, Atherton CA. Consulting Engineer, Carl Replogle. Nail was an art dealer. Built by John Davenport. 2000 sf. Sold in 1995 to Evan S. and Carol P. Collins.
---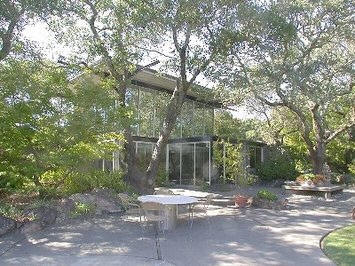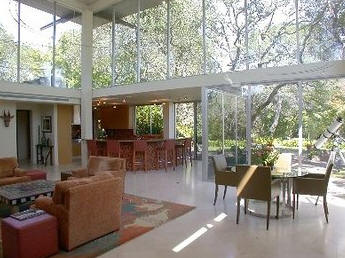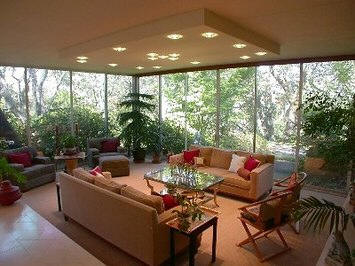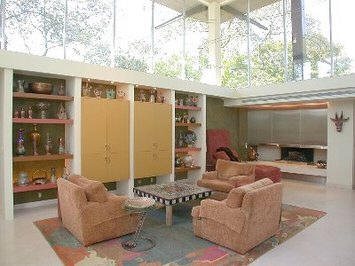 1954 - The Jack Streblow House, 473 Stonecrest Drive, Napa CA. 5650 sf. Landscaping designed by Casey Kawamoto. Sold in 1979 to A. Dean Jenkins. Sold in 1995 to Joel and Kathleen Tranmer. Sold in 2008 to Richard Konecky and Carrie E. Dwyer. Deeded in 2012 to Carrie E. Dwyer.
---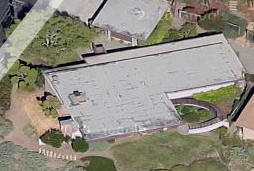 1955 - The Eugene K. and Helen Lawlor House, 8410 Betty Lane, El Cerrito CA. Sold in 2010 to Rajesh Behl and Gayatri Chugh.
---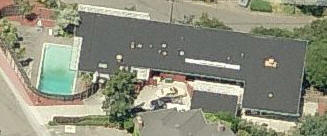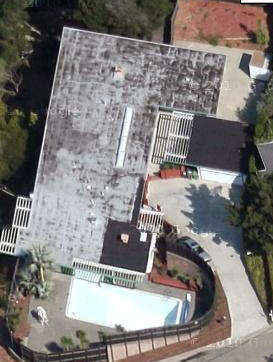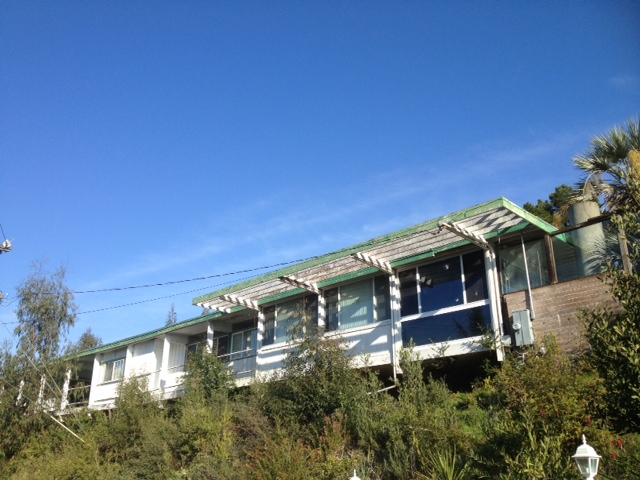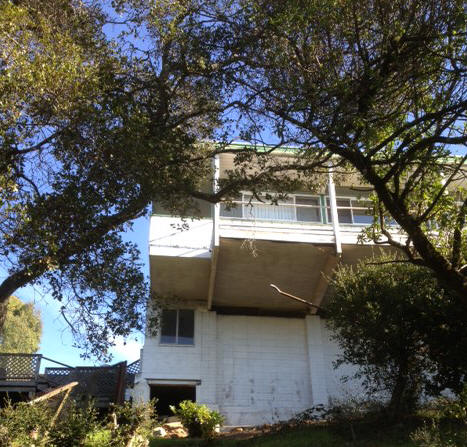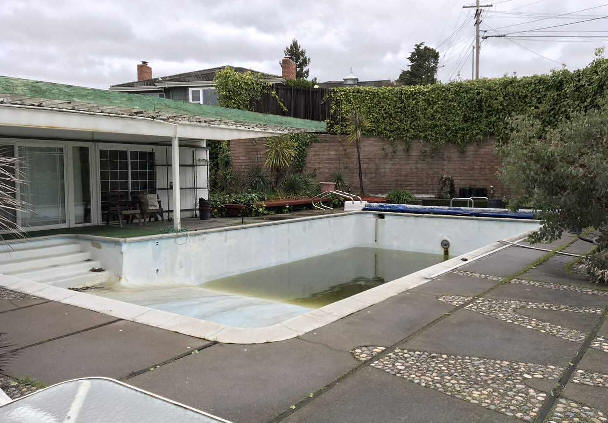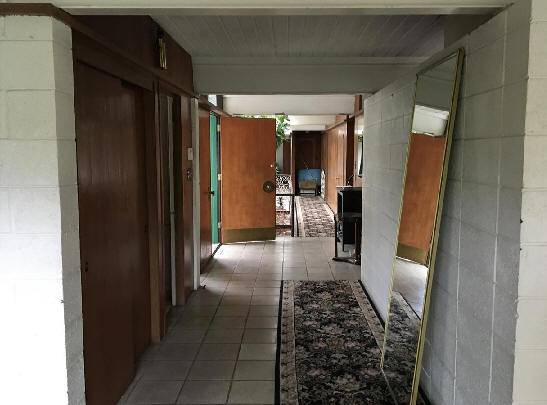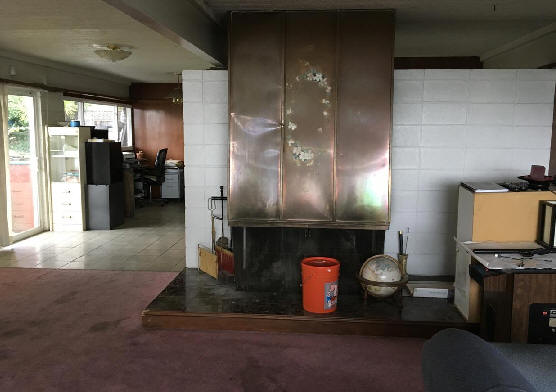 1957 - The Ray D. Nichols House, 23 Sequoyah View Drive, Oakland CA. Upon opening, a helicopter landed on the roof, and the house was open as a tourist attraction for several months with proceeds going to charity. Built by Ray D. Nichols. Sold in 1996 to Talibah Thura. Sold in 1999. Sold to Augustus Moore Jr. Has deteriorated. Sold in 2021 to Ali Mused (Mas Fix n Flip LLC). Larger photos by Andrea Minton.
---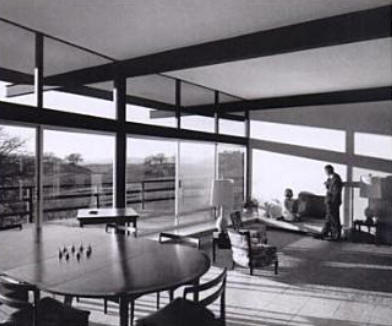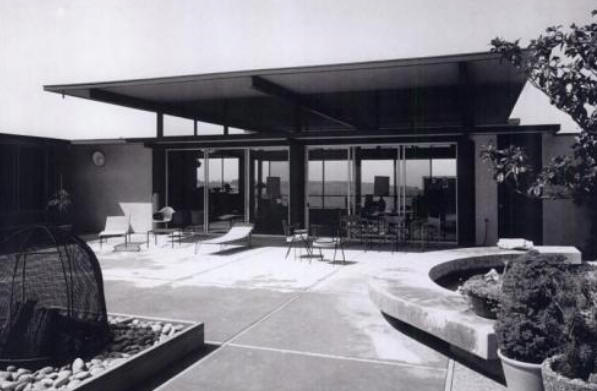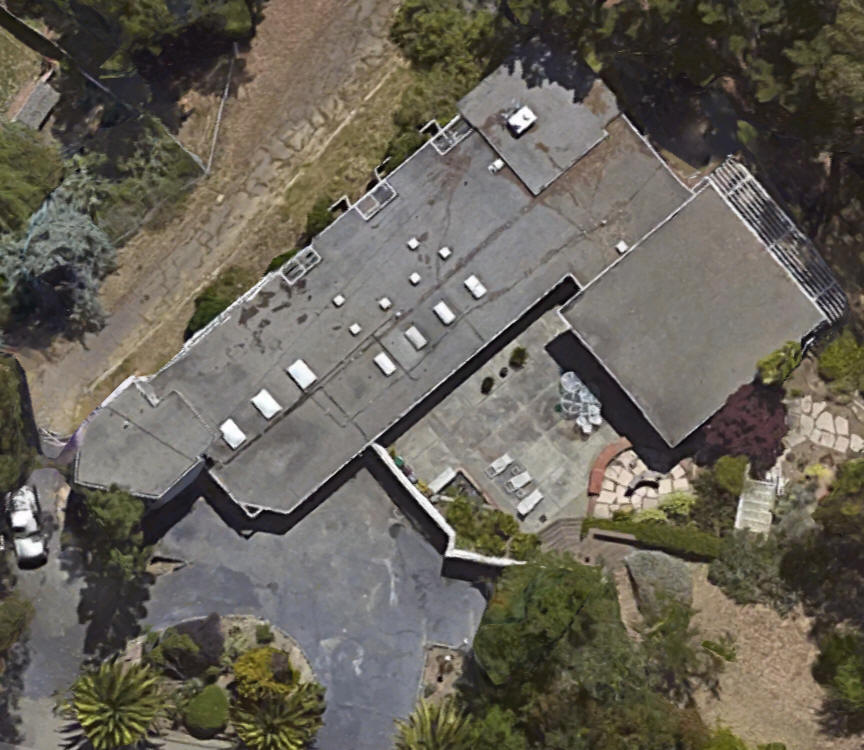 1957 - The Rock Logan House, 15835 Skyline Boulevard, Oakland CA. Logan was an architect and part owner of the Oakland Raiders. Sold to Sarah L. Lawrence. Sold in 2002 to Leopold and Lottie Lynch.
---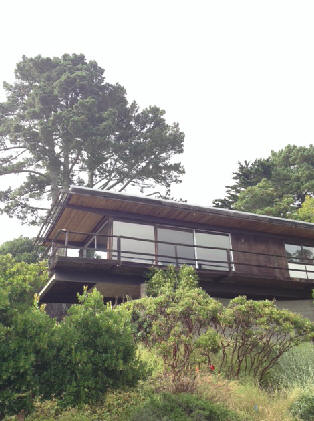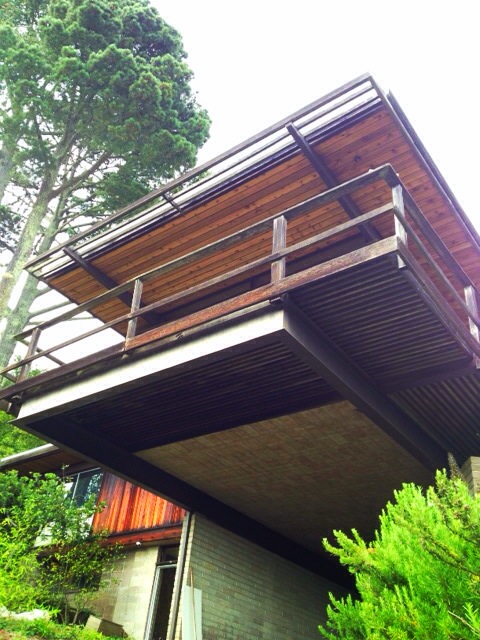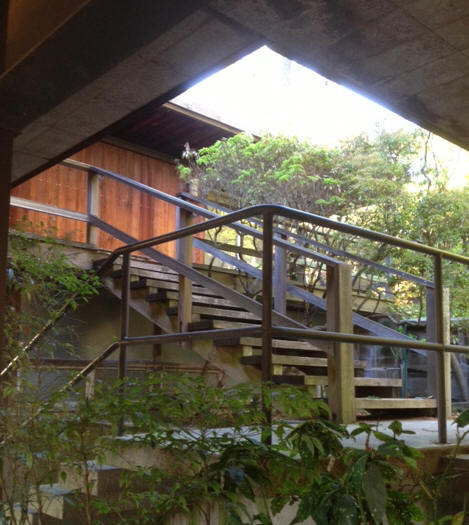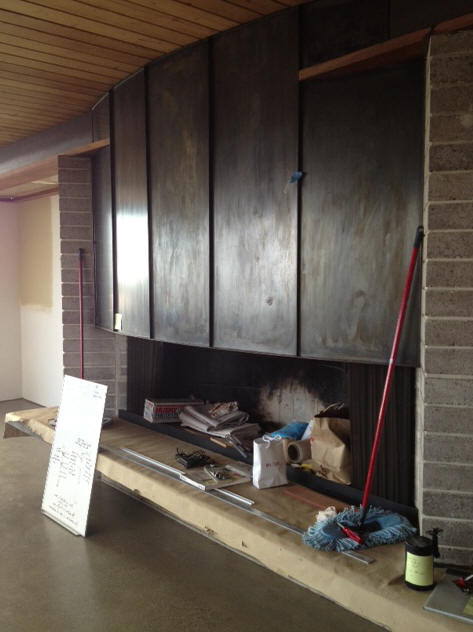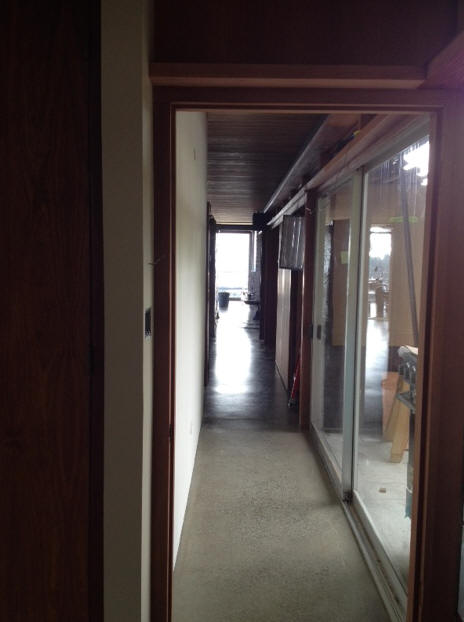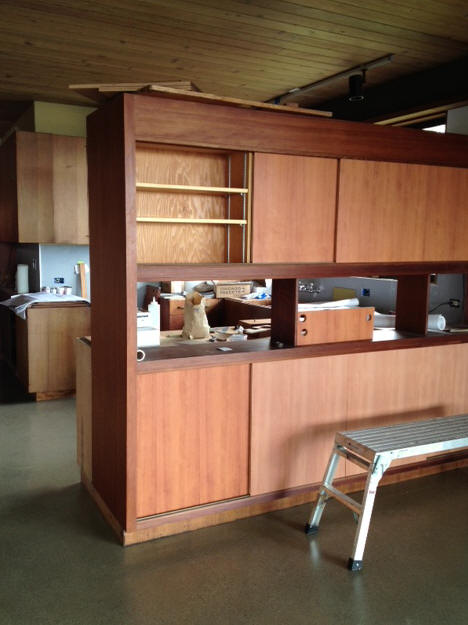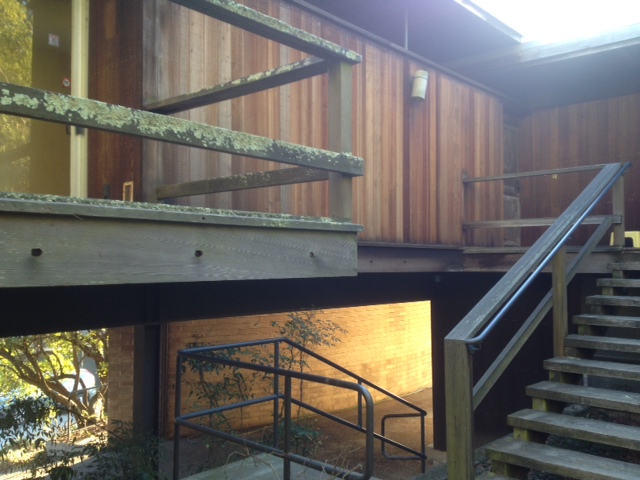 1959 - The Robert K. and Dorothy Adamson House, 1545 Campus Drive, Berkeley CA. Commissioned 1957. Photos by Andrea Minton. Sold in 2013 to Robert D. Smiley.
---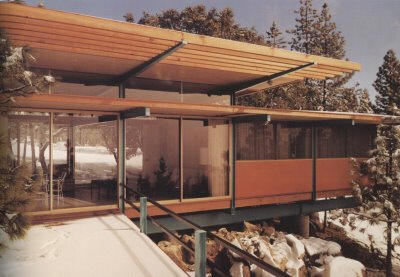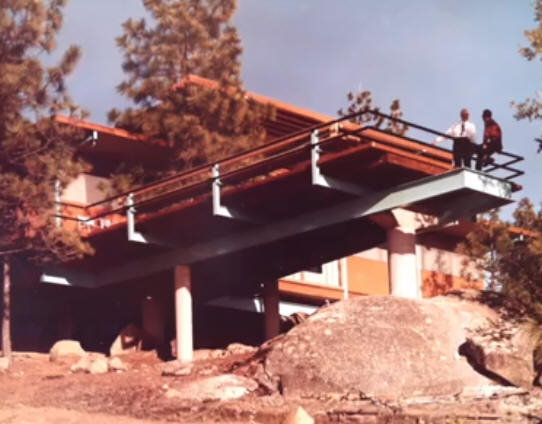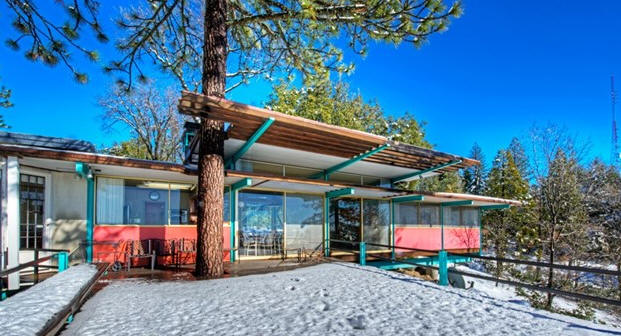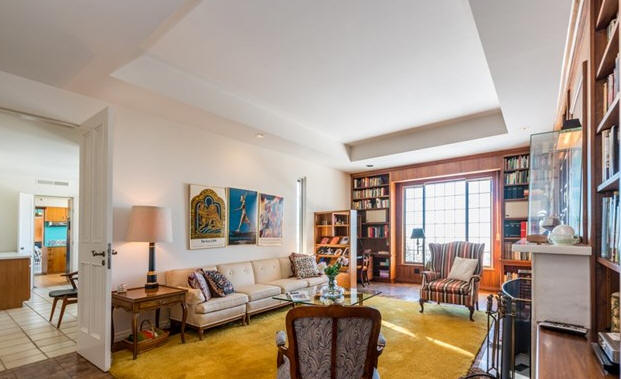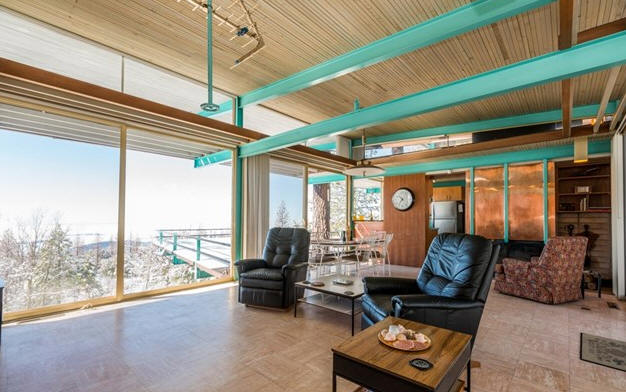 1959 - The H. D., Paul, and Mary Bartlett House, aka Landfall Estate, 41984 Radio Lane, Auberry CA. Near Huntington Lake. Commissioned 1958. 72 acres. Won a 1959 American Iron and Steel Institute Award. Addition in the 1970s. Sold in 2017 to Christian Olson and Elizabeth Anders.
---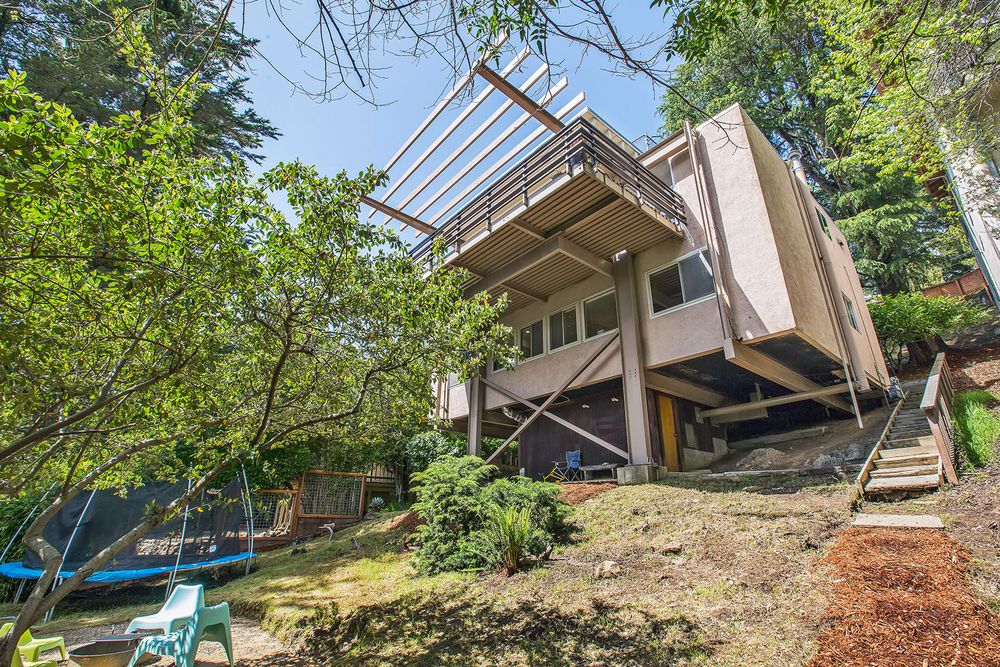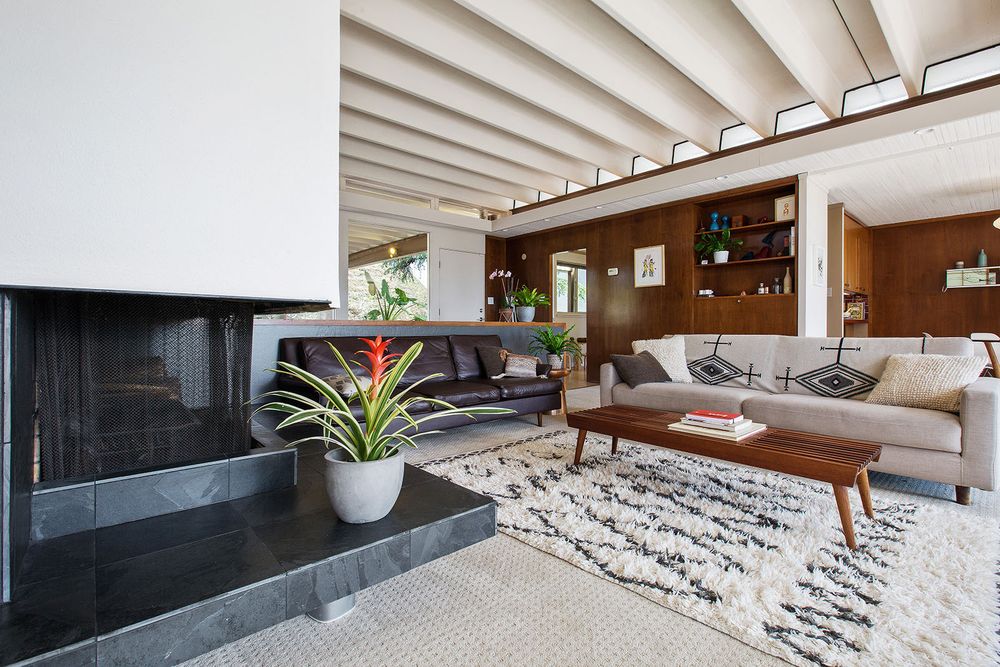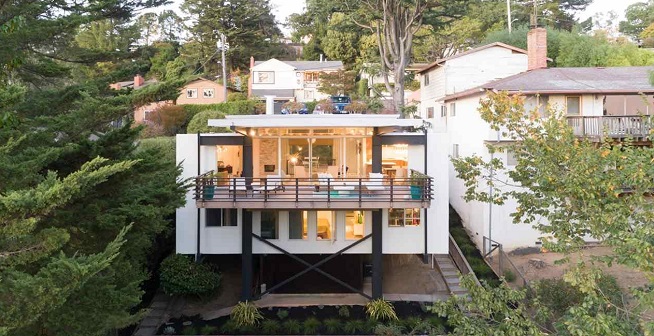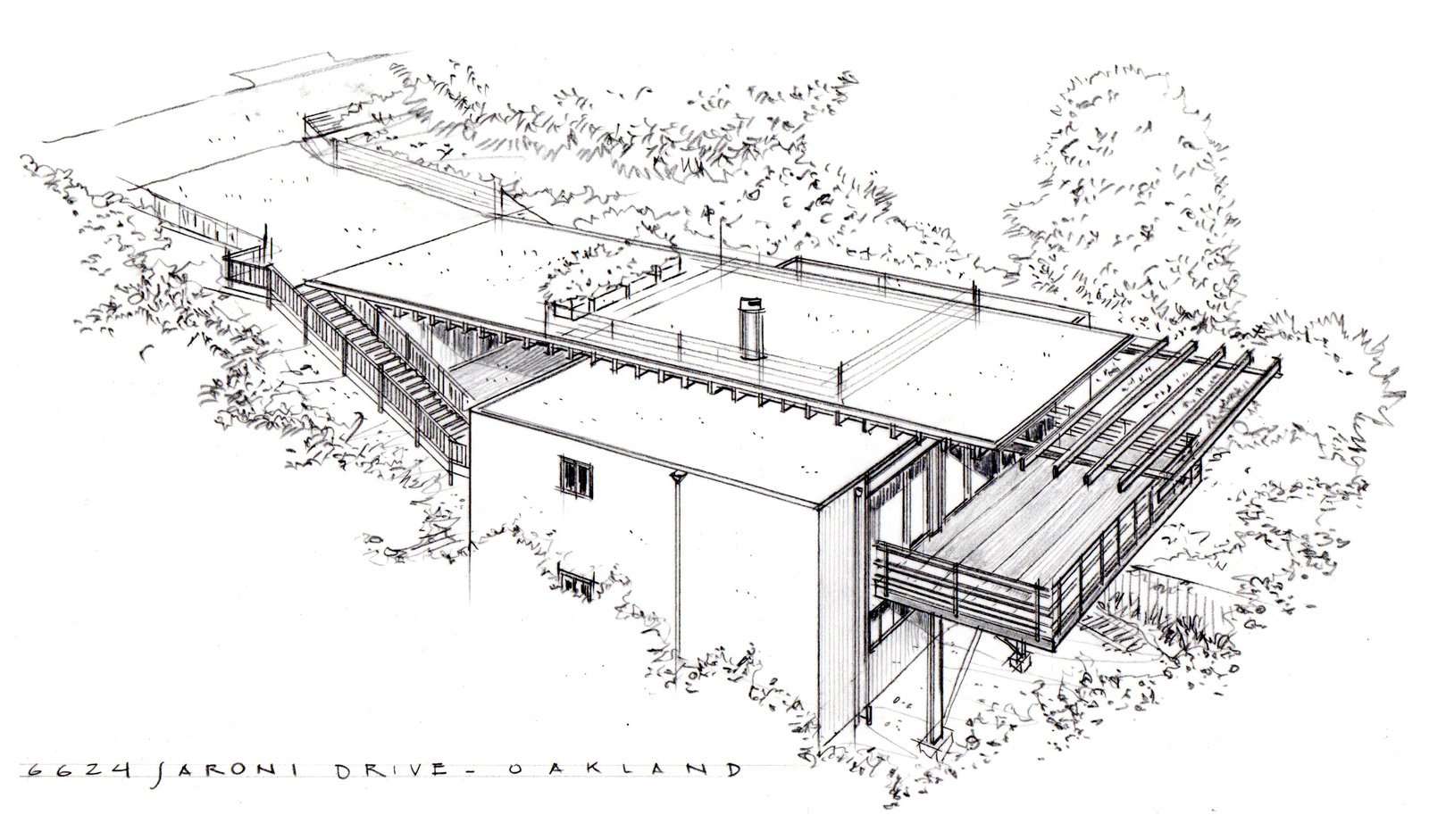 1959 - The Edward L. and Kathleen M. Baldinelli House, 6624 Saroni Drive, Oakland, CA. Sold in 2014 to Tory M. Cross. Sold in 2017 to Tara Sims.
---

1959 - Lot 33, Gulf Harbor Planned Community. Status unknown.
---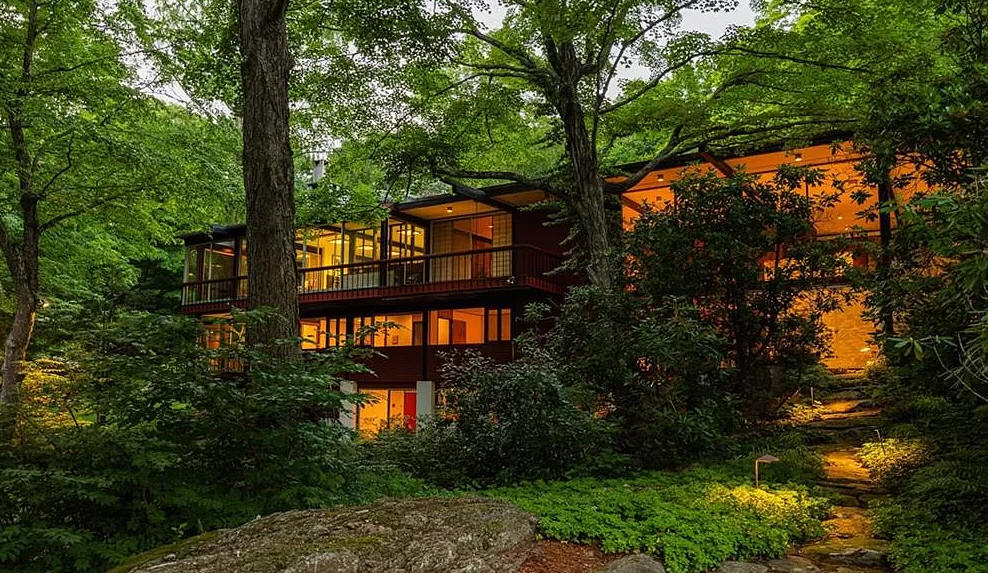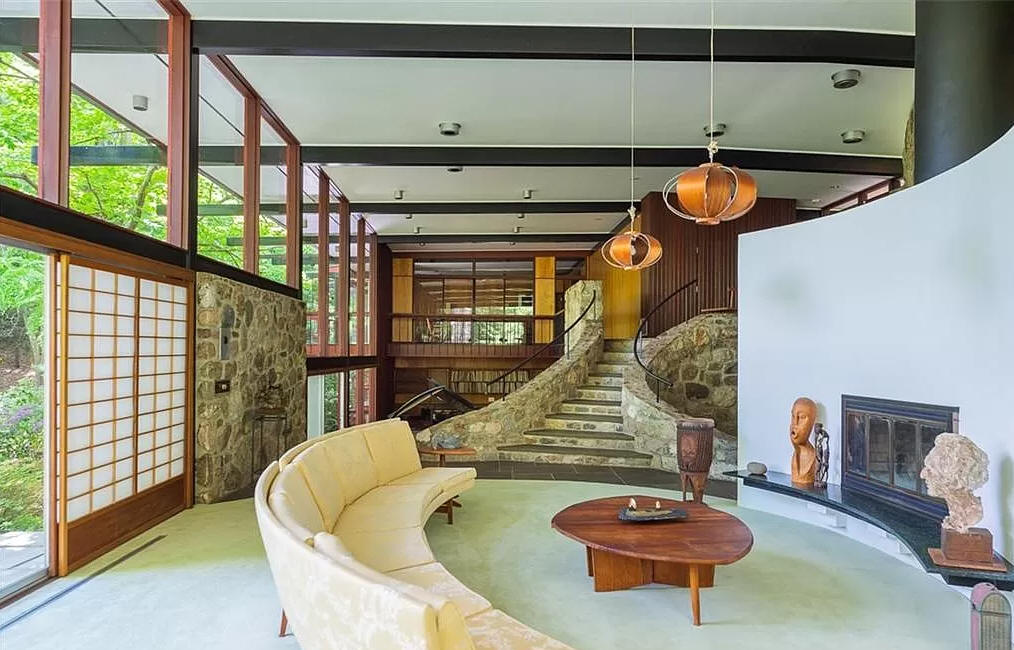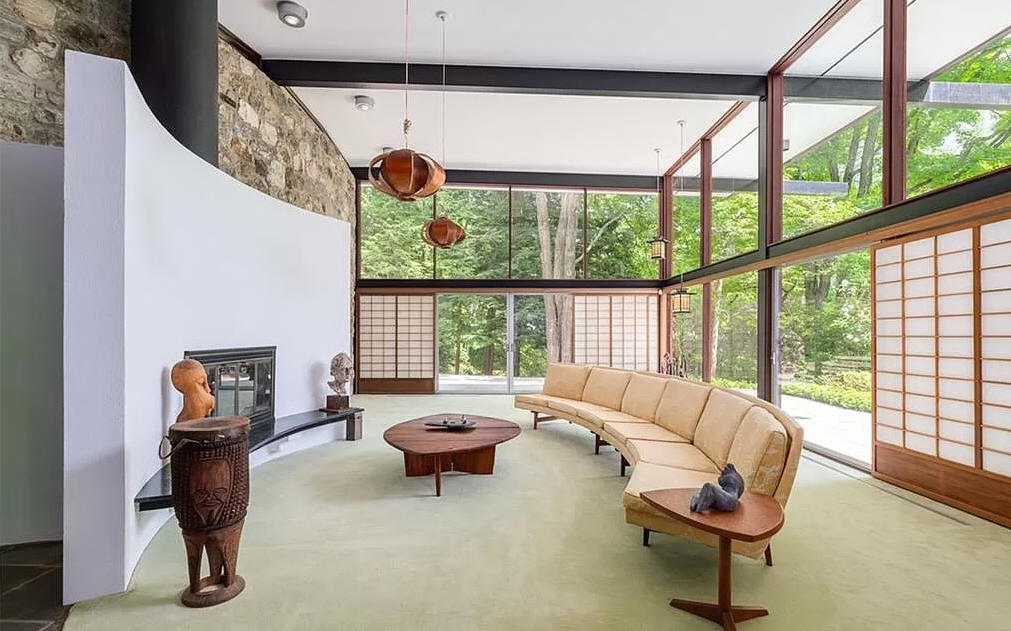 1963 - The David and Iola Brubeck House, aka Brubeck East, 221 Millstone Road, Wilton CT. Sold in 2021 to guitarist Smokey Hormel, who also bought several other lots from the Brubeck estate.
---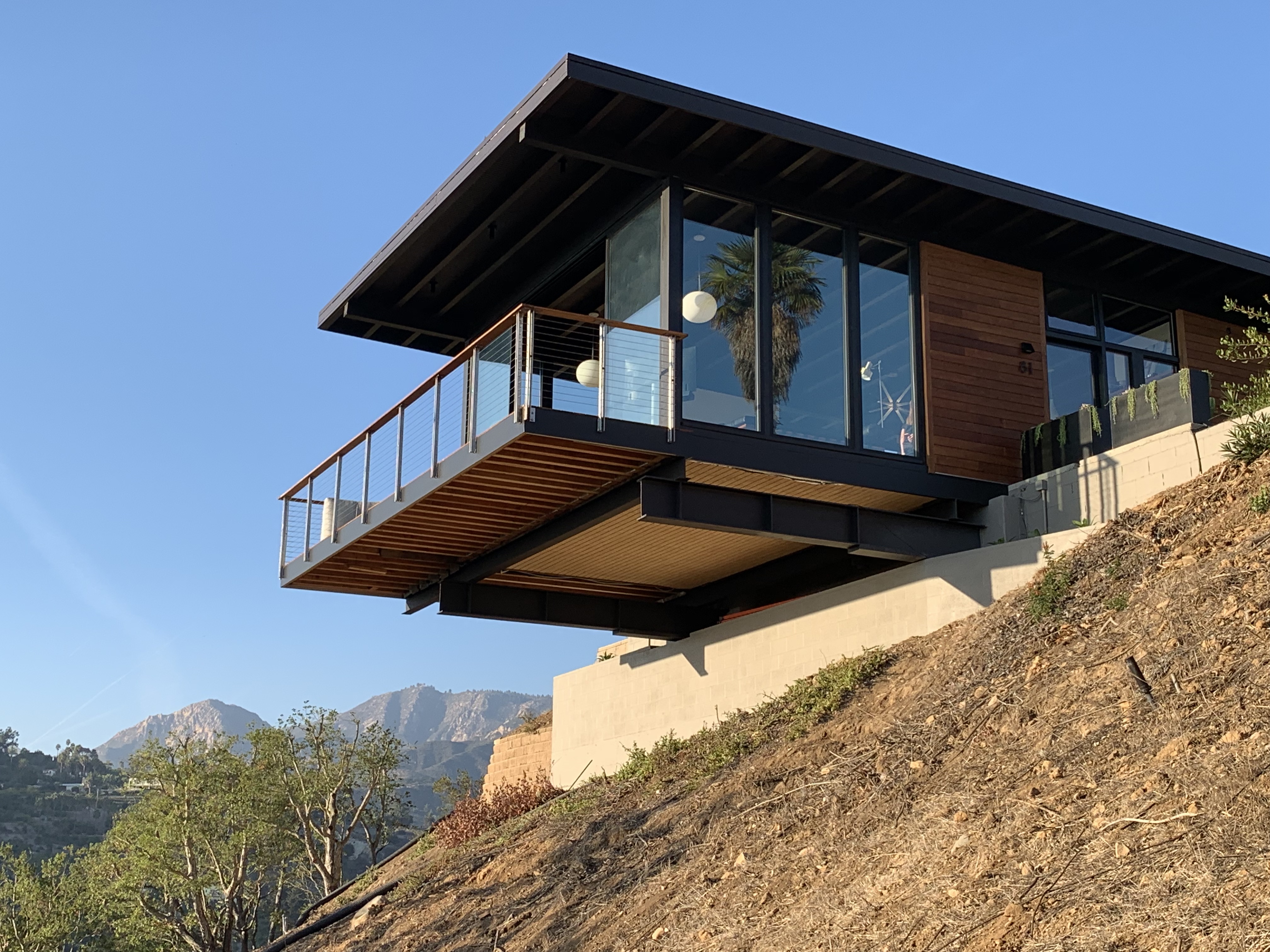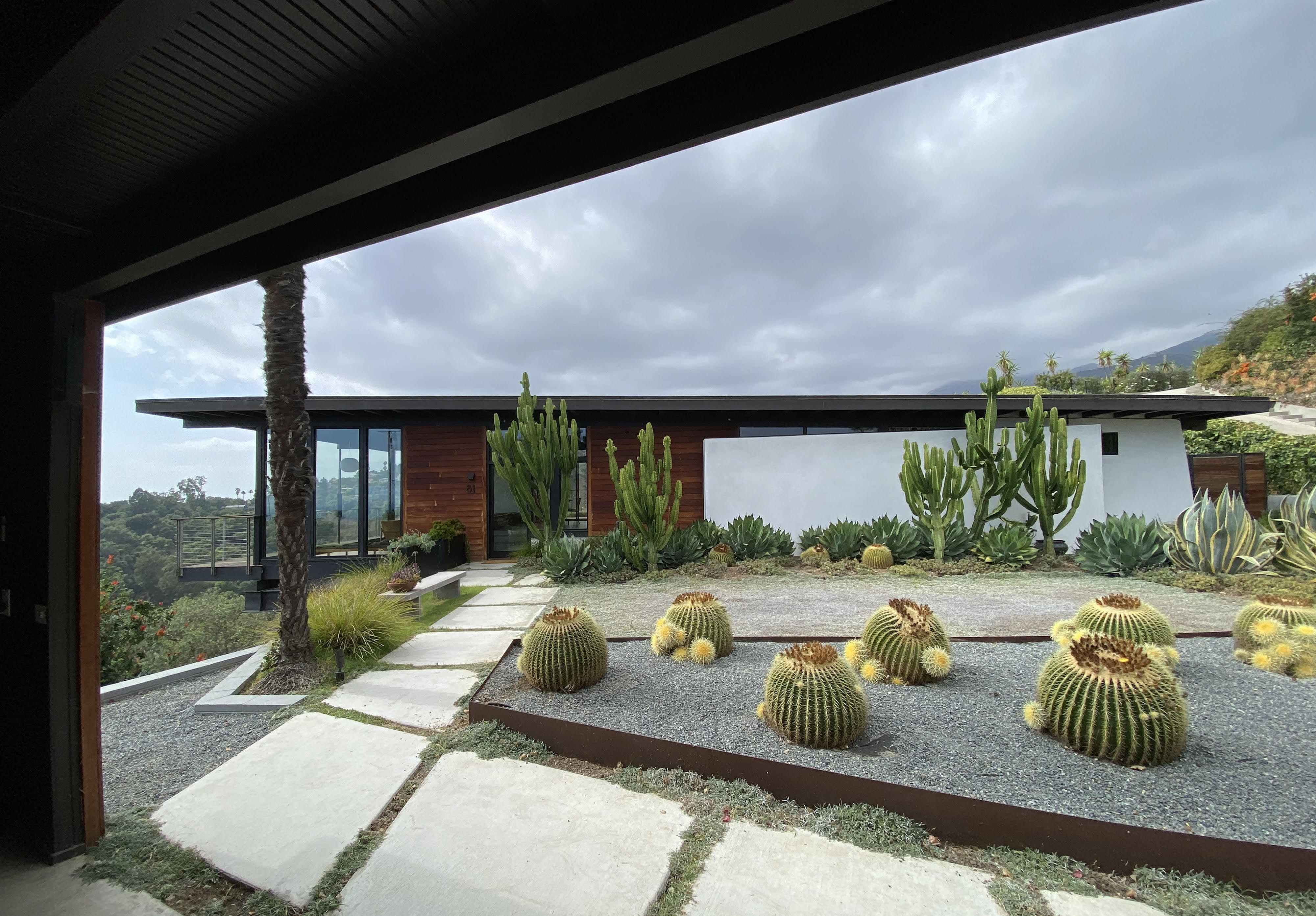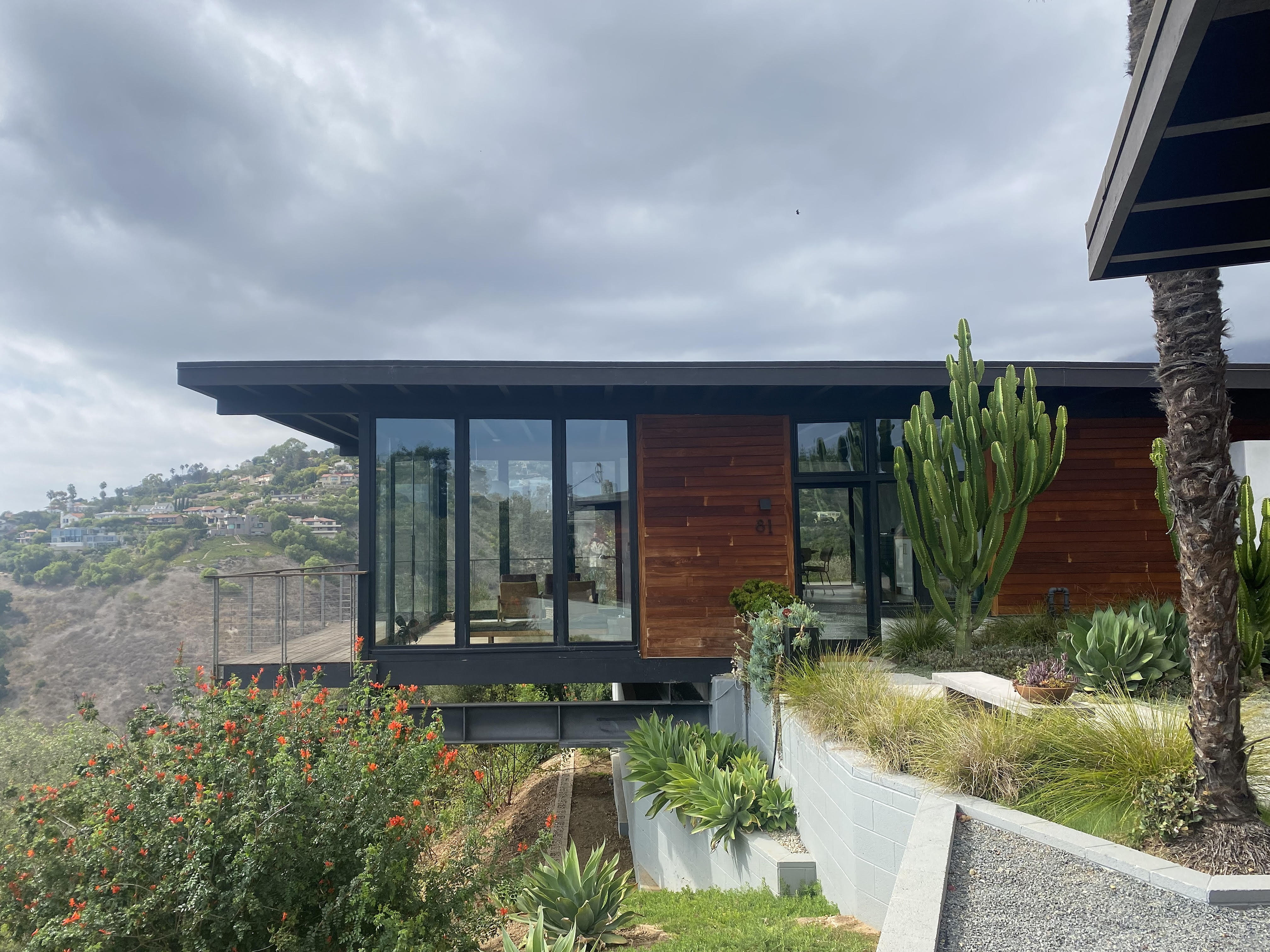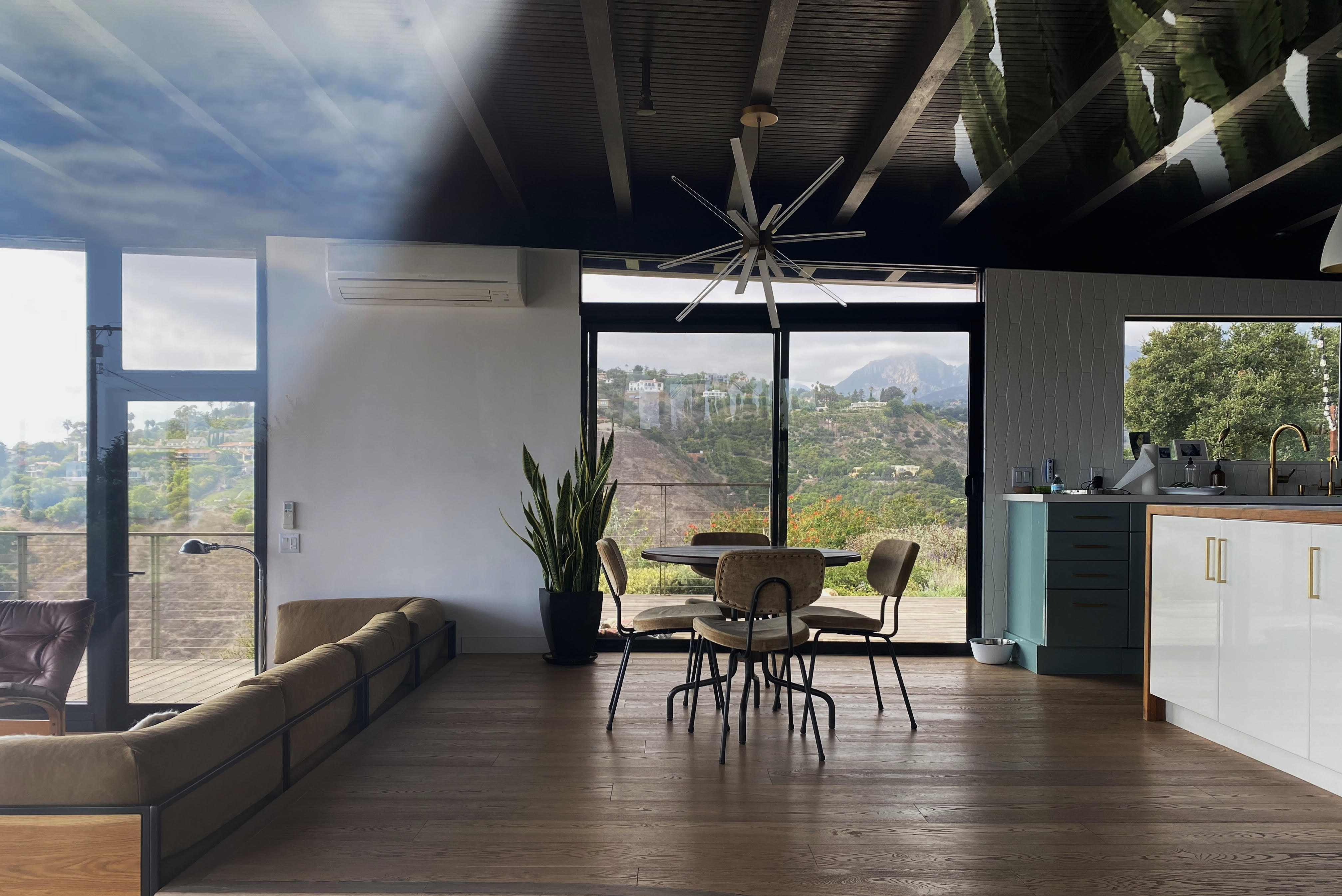 1960 - The Jeff and Joyce Cabot House, aka California Bahamas Trust House, Lot 17, 81 Chase Drive, Santa Barbara CA. Sold to Lyle Abrahamson. Partially demolished. Sold in 2017 to Stuart Nelson, who did a restoration. Bottom three photos by Michael Locke. Available for rent.
---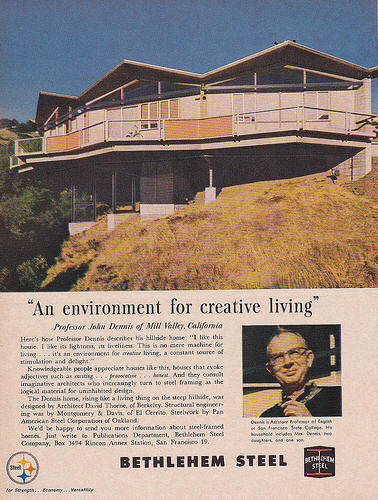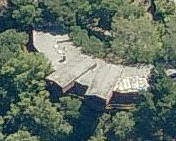 1962 - The John and Nona B. Dennis House, 69 Marlin Avenue, Mill Valley CA. Structural Engineer, Montgomery and Davis. Steel by American Steel Corporation. Burned down in 1969 and rebuilt in 1970. Still owned by the Dennis family as of 2021.
---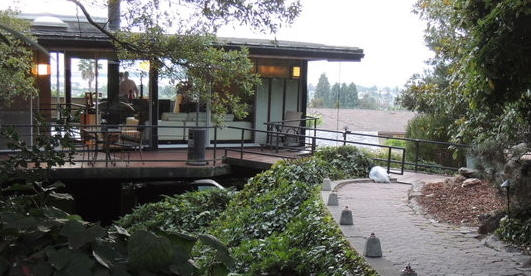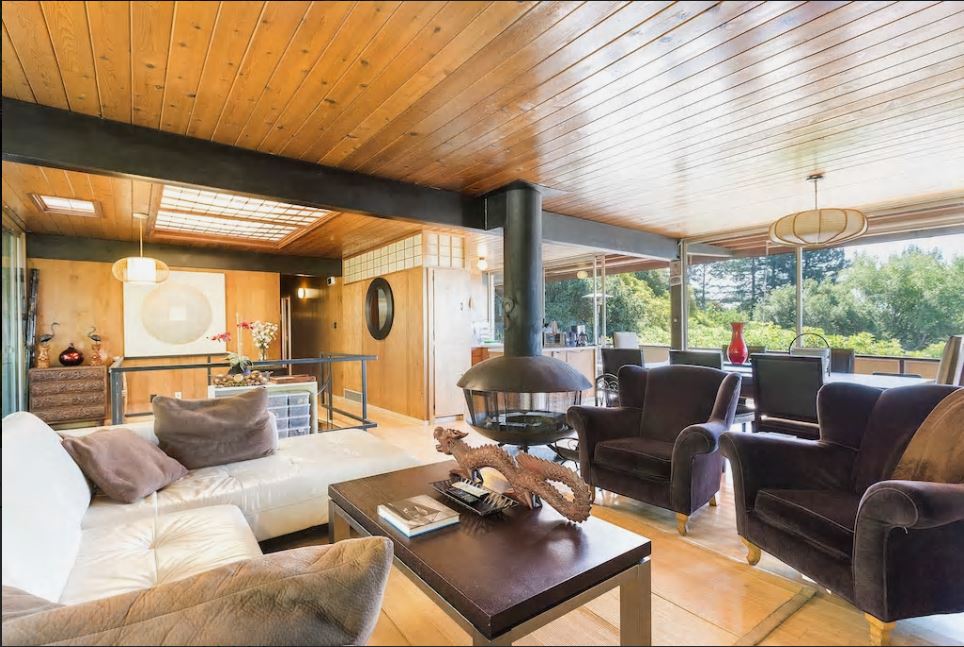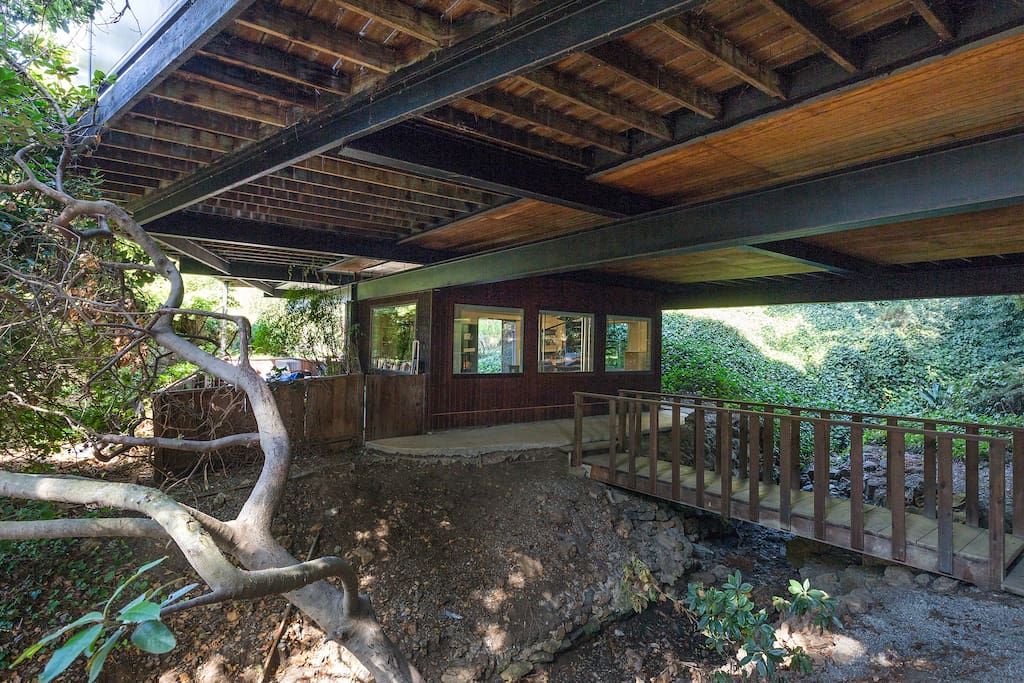 1962 - The Hahn House, aka the Bridge House, 779 Balra Drive, El Cerrito CA. Sold in 2007 to Tammy Bankhead and Oliver Nguyen. Available for rent.
---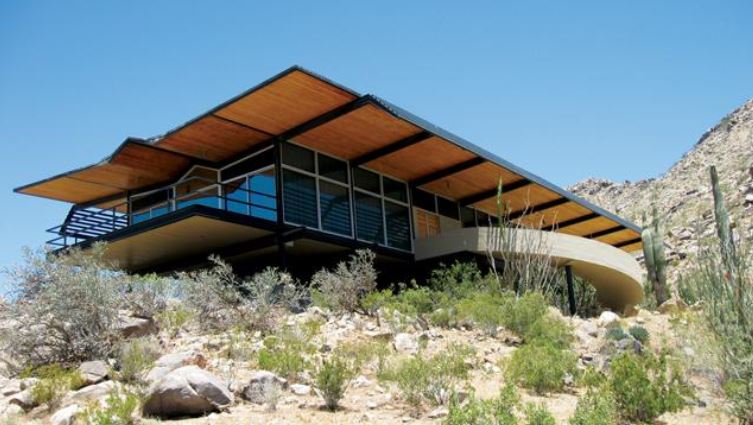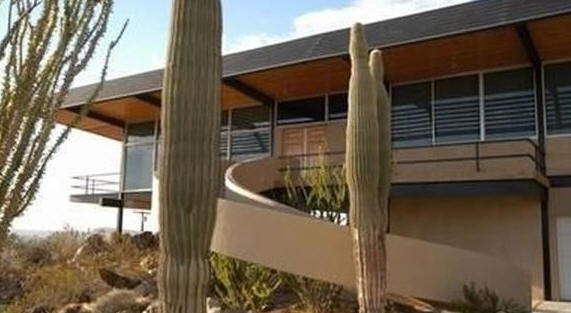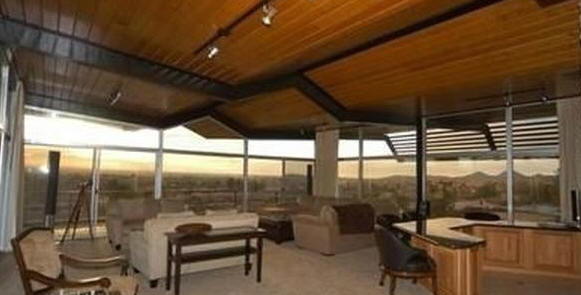 1962 - The William (Bill) and Berniece Hull House, aka Halloween House, aka Flying Nun House, aka Bat Wing House, aka Apple Valley Arts Foundation Center, 15709 Rimrock Road, Apple Valley CA. Built by Wright C. Kemp. Featured a concrete circular stairway. Deeded to Berniece Hull, who remarried. Sold in 2010 to Andrew and Stacy Thorn. Sold around 2021 to Diane Flores-Gallardo. For sale in 2023.
---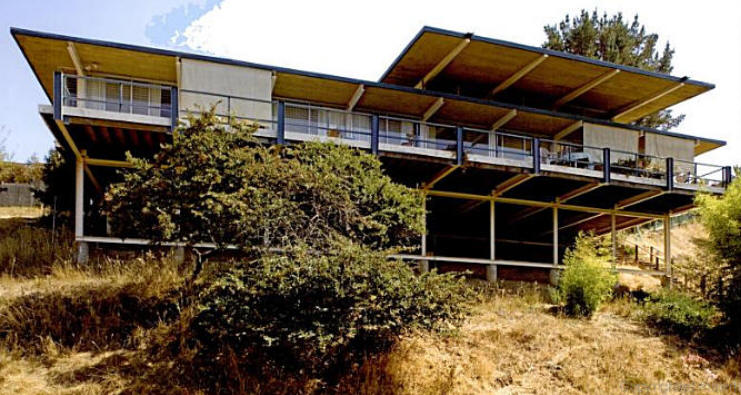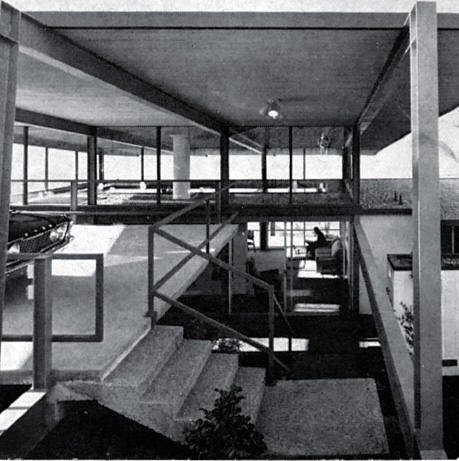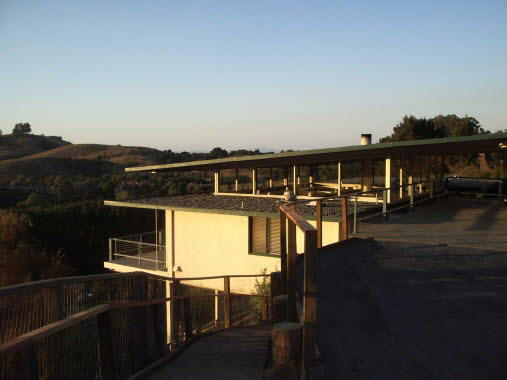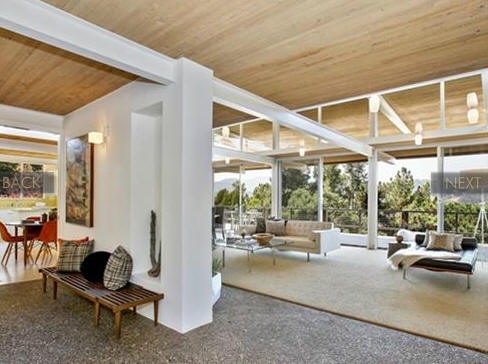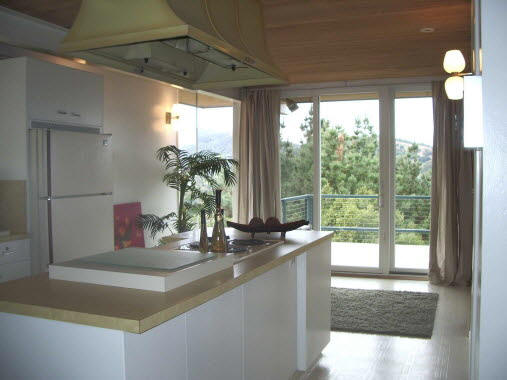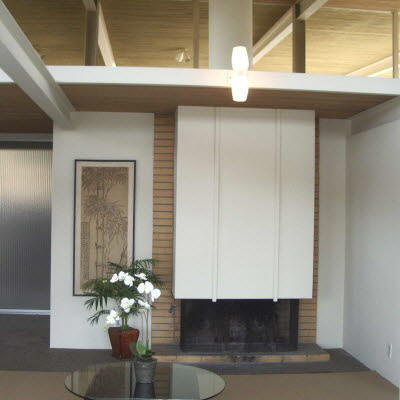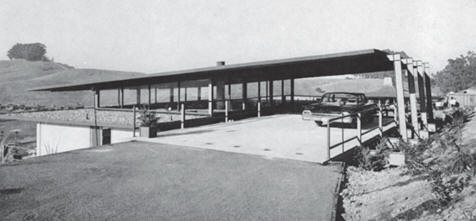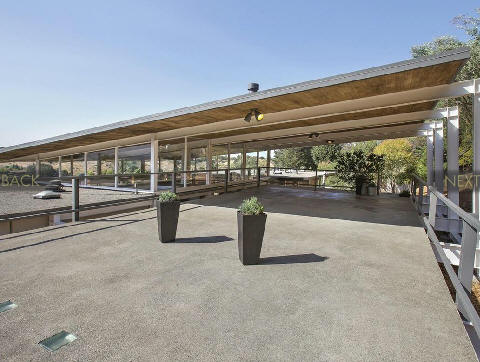 1963 - The H. Harrison Fuller house, aka Harrison House, aka Case Study House #26, aka the Ketchum House, aka the Bethlehem Steel House, 177 San Marino Drive, San Rafael CA. Commissioned in early 1962 for Fuller but he decided not to move in. Built by 20th Century Homes. Don Moyer was the structural engineer. Sold to Gary and Renee Ketchum. 1955 sf. Sold in 2015 to architect Cord Struckmann who did a thoughtful remodel. House website.
---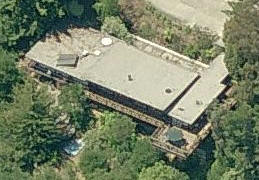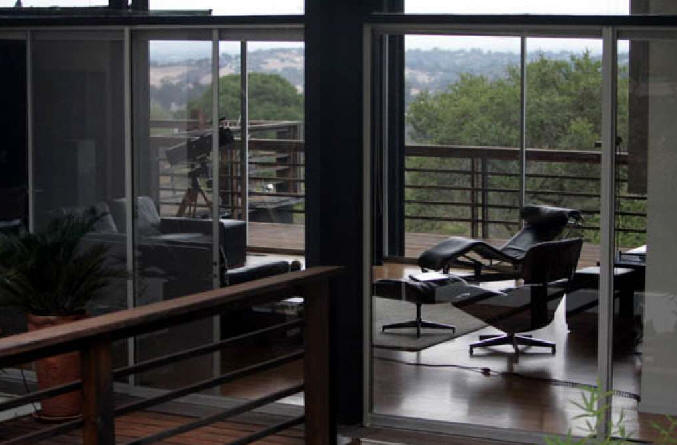 1963 - The Frank A. Norton and Hermann Kaufmann House, 55 Alhambra Court, Portola Valley CA. Sold in 1990 to Michael J. Nuttall. Bottom photo by Lea Suzuki.
---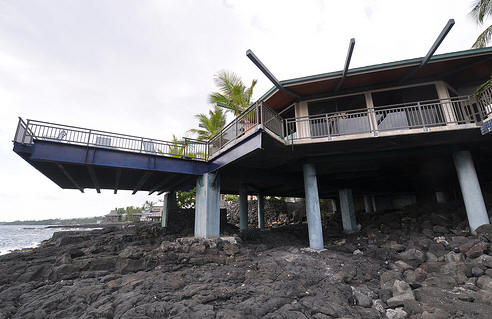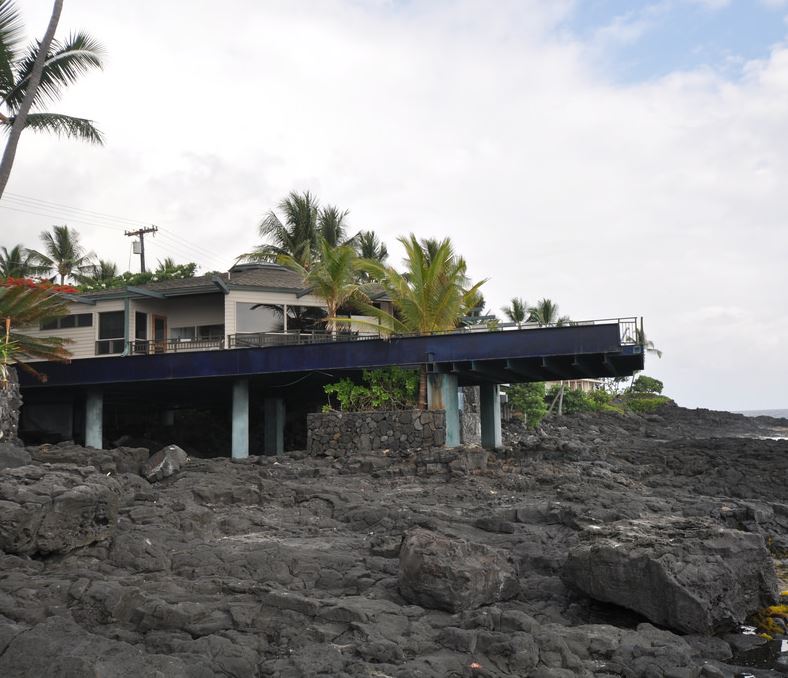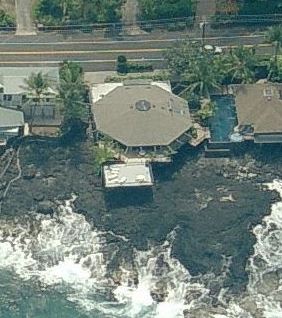 1964 - The Loren J. Westhaver House, 77-6548 Ali'i Drive, Kailua-Kona HI. The house is built entirely of steel, and was erected and welded together by Thorne and Westhaver themselves. Has been modified. Sold to Michael and Laura Drogin.
---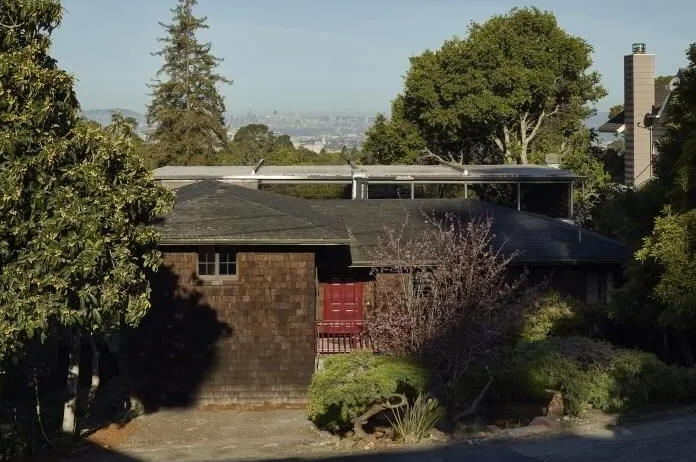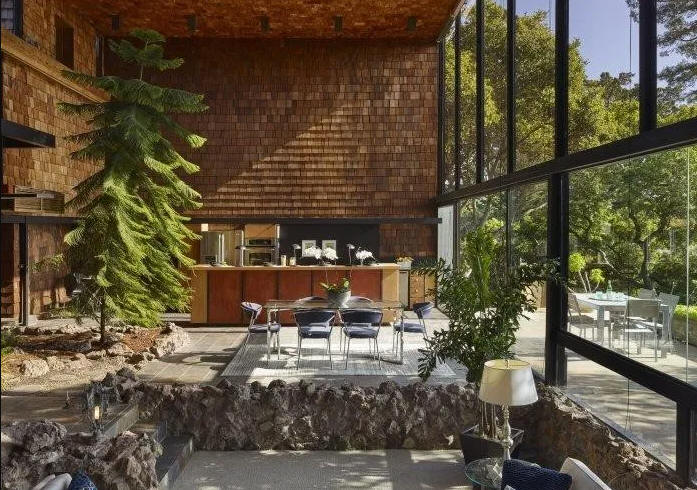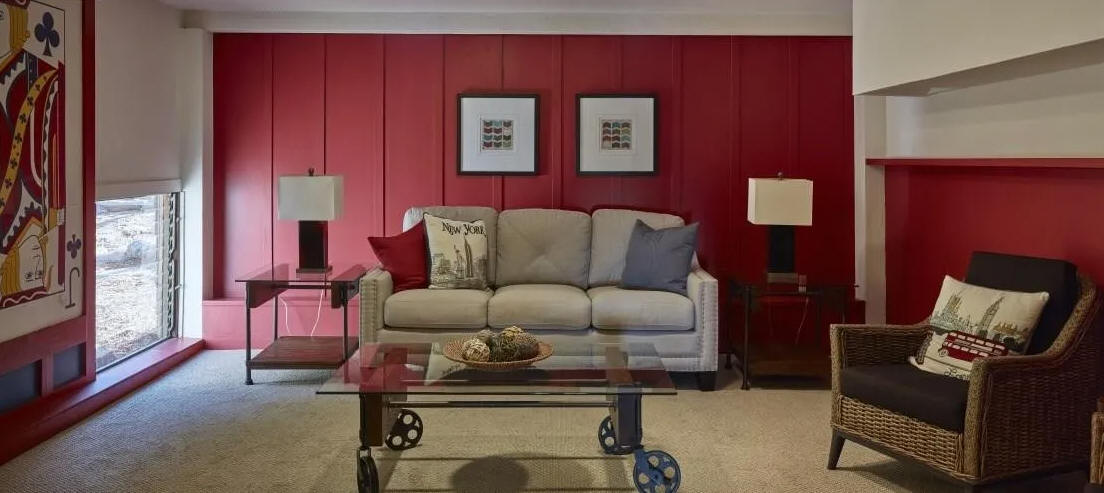 1964 - The Beverley Thorne Renovation, 2687 Las Aromas Street, Oakland CA. House where sons Steve, David, and Kevin grew up. Thorne created a giant steel volume with huge sliding glass doors. Sold in 2018 to the Bennett Family Trust.
---

1964 - The Carleton House, Oakland CA. Near Mountain Gate Road. Status unknown. Status unknown.
---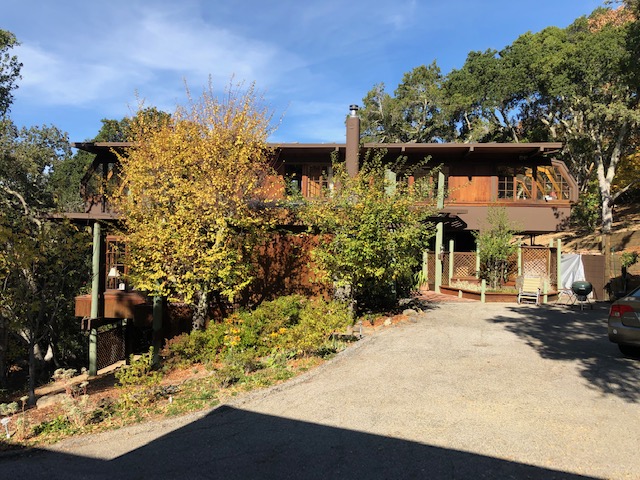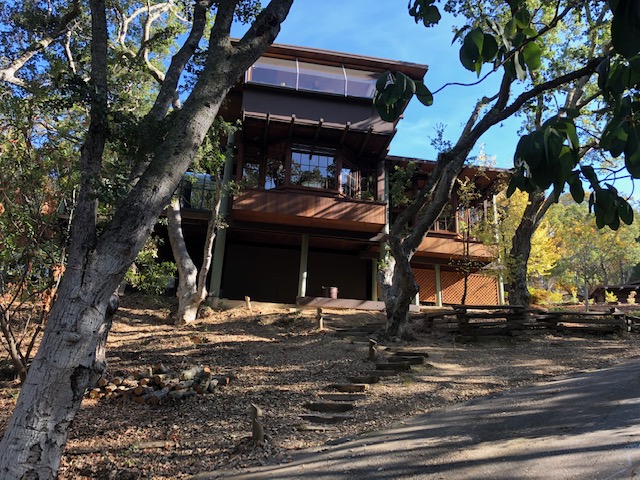 1965 - The Campbell House, 222 Willowbrook Drive, Portola Valley CA. Commissioned 1964. Sold. Sold to Ed Abadee. Altered around 1985. Sold in 1995 to Phil and Joan Leighton, who upgraded the kitchen and bathrooms.
---

1965 - The John Newland House, aka Santa Ana House, Tustin CA. Built. Status unknown.
---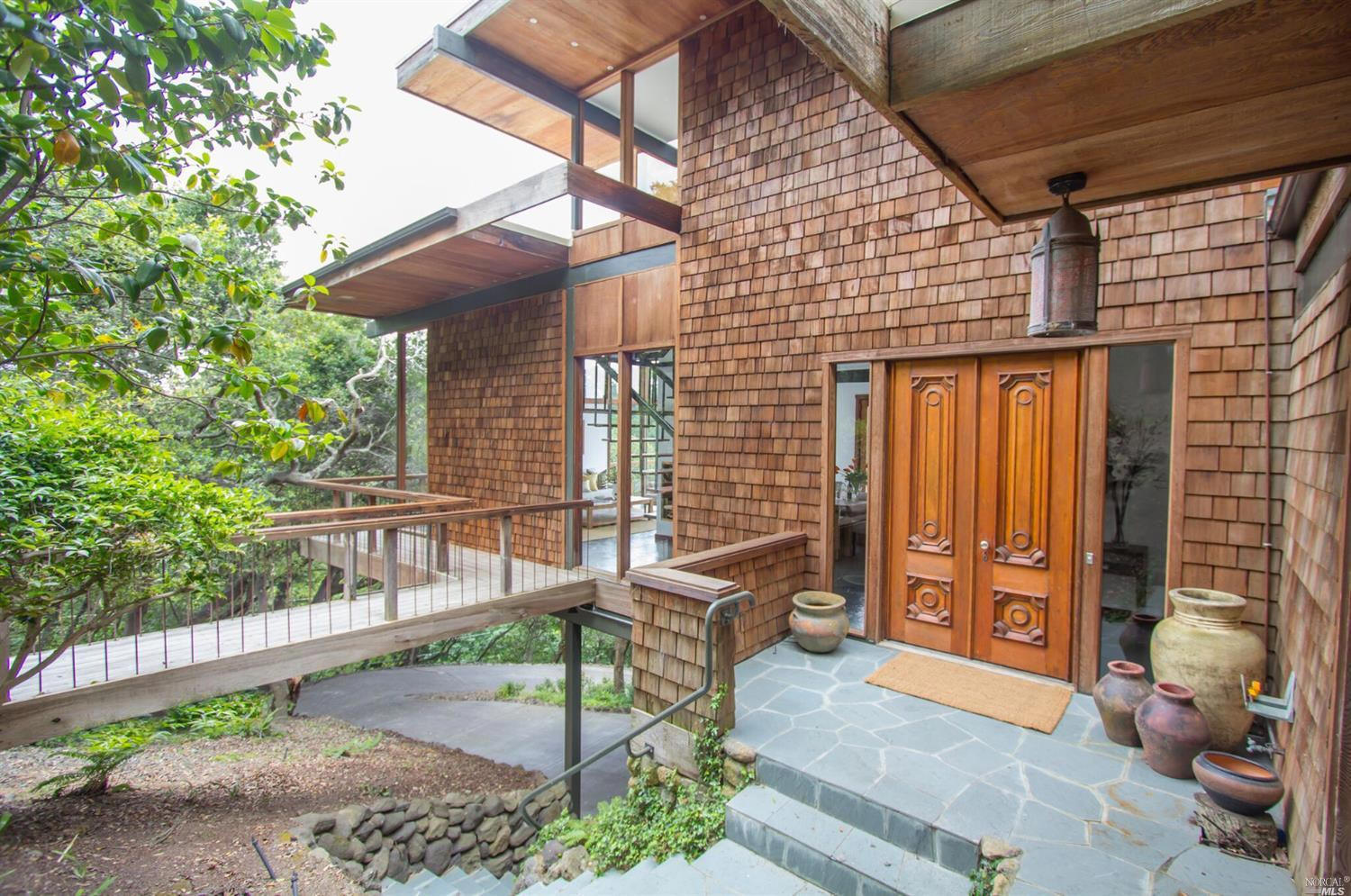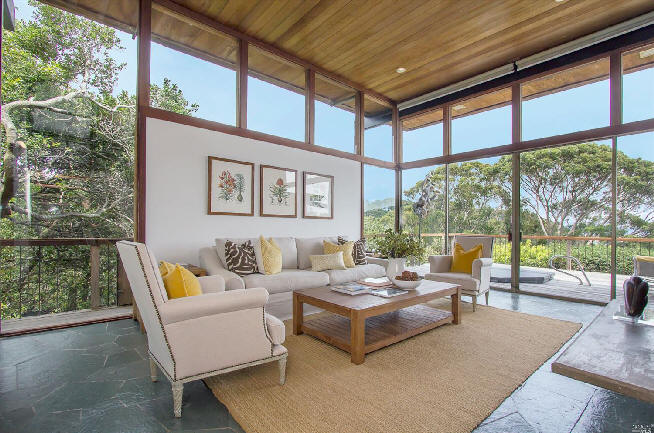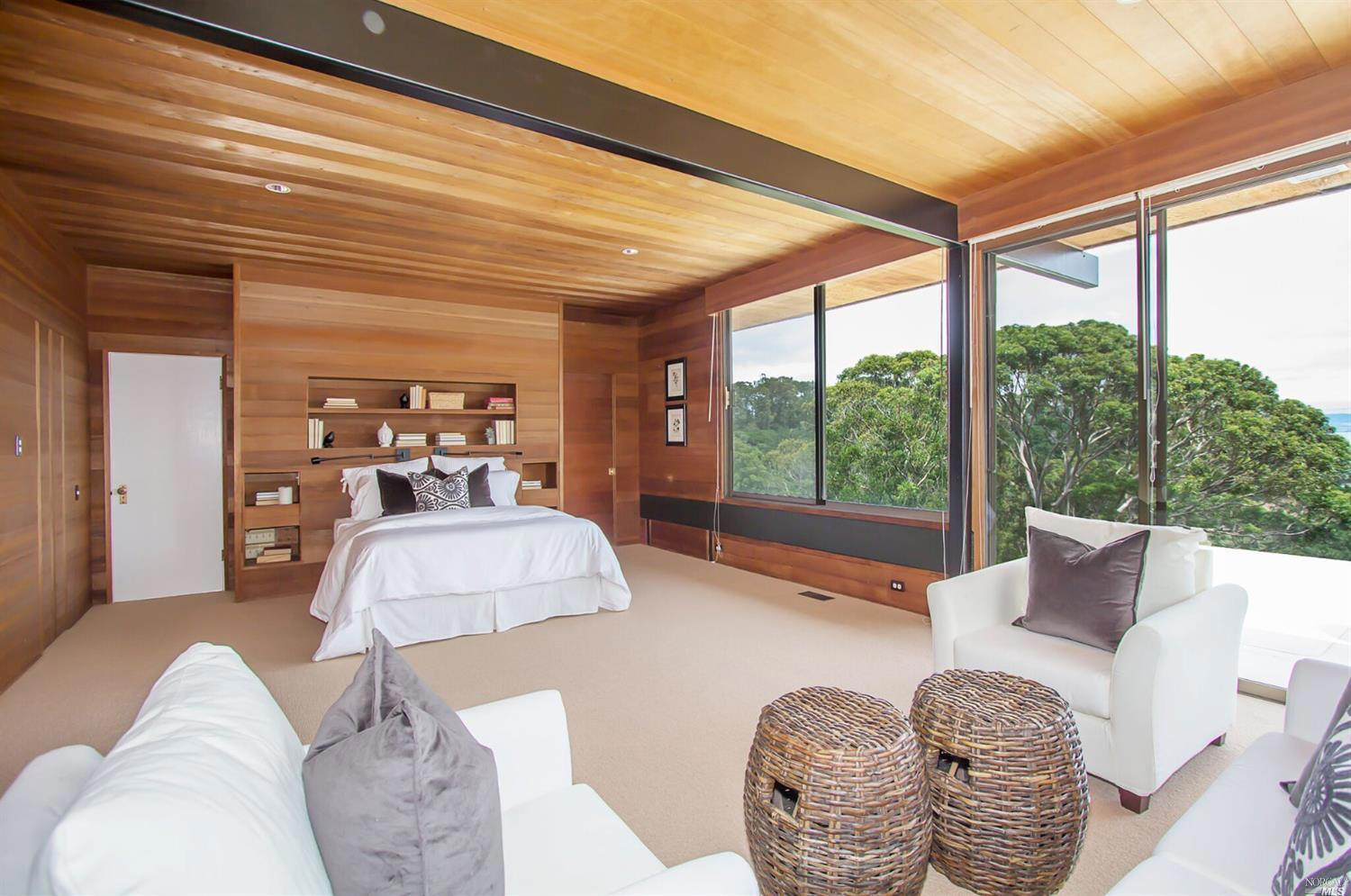 1965 - The Bryan and Genevieve (Jenny) Chapman House, 2641 Paradise Drive, Belvedere Tiburon CA. Steel construction. Commissioned 1964. Sold in 2017 to Paradise 41483 LLC.
---

Around 1965 - The Yabumoto House, Japan. Status unknown. Status unknown.
---

1966 - House on Curtis Street, Berkeley CA. Status unknown. Needs verification.
---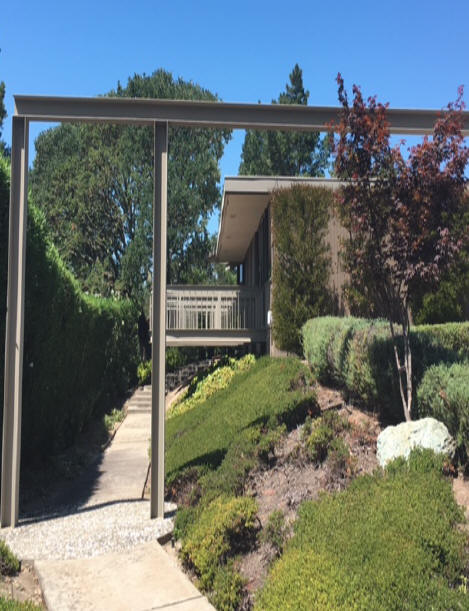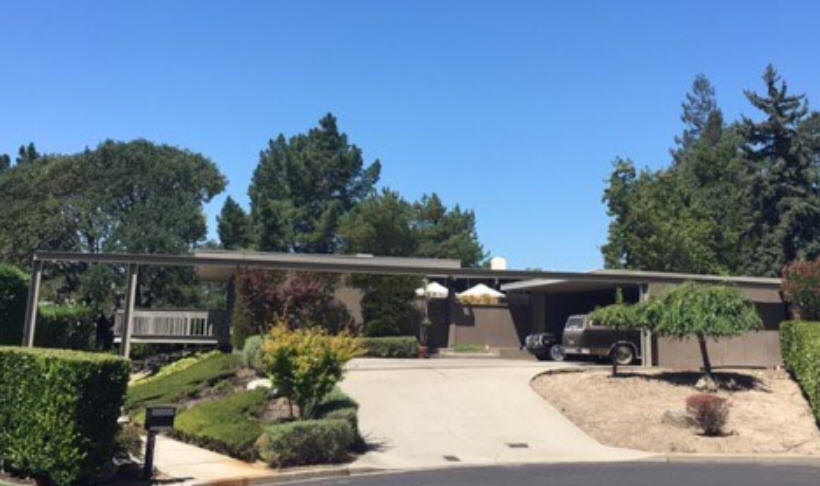 1966 - The Bernard (Barney) E. and Gloria E. Gherini Olsen House, 2727 Roundhill Drive, Alamo CA. Commissioned in 1965. Sold in 2004 to Jerome and Linda Loston. Updated in 2015.
---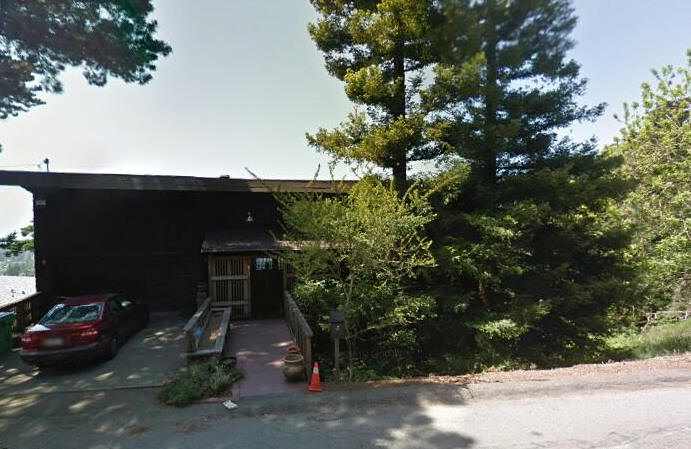 1966 - The Neil Prunty House, 6163 Chelton Drive, Oakland CA. Featured huge steel tubes. Destroyed in a 1967 landslide, along with the house of a neighbor, Vincent Bjorklunds. Prunty's house was so strong it moved as a whole down the hill before breaking up. New house built in 1981, above photo.
---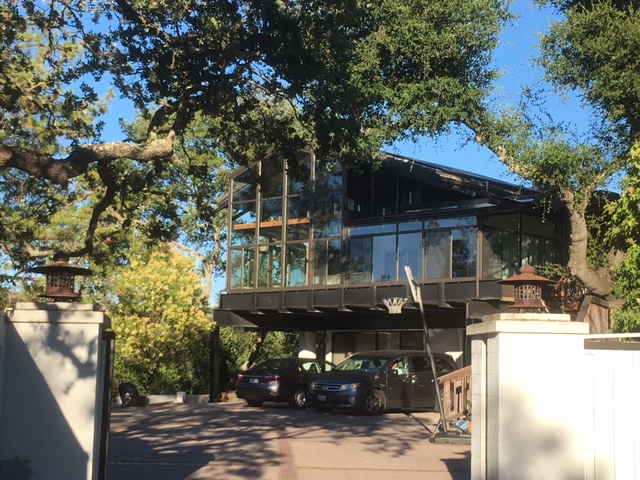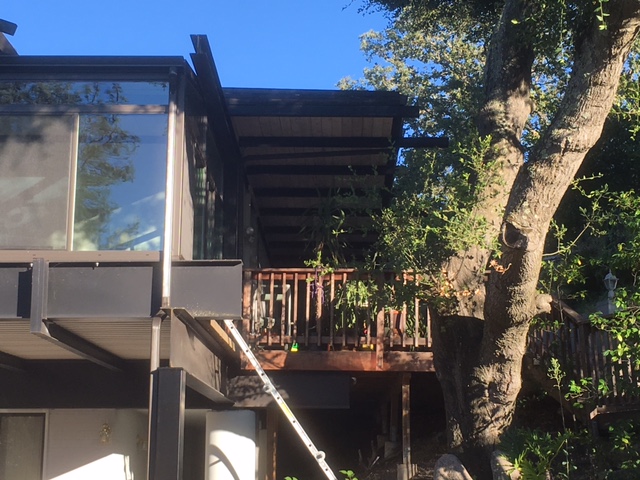 1969 - The Roy Price House, 219 High Eagle Road, Alamo CA. Former street address: 219 Gay Court. Remodeled in 1970. There was an addition behind the carport. Sold. Sold in 1994 to the Hui family; still owners as of 2016. Addition in 2016. Photos by Susan Fior.
---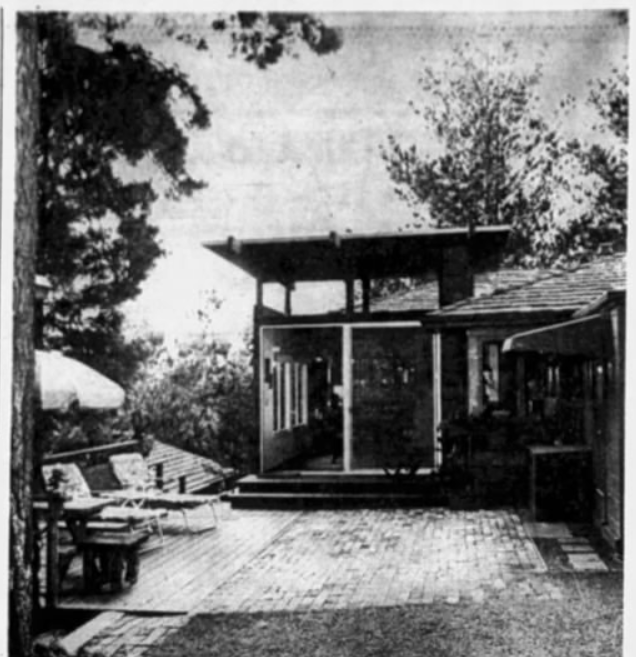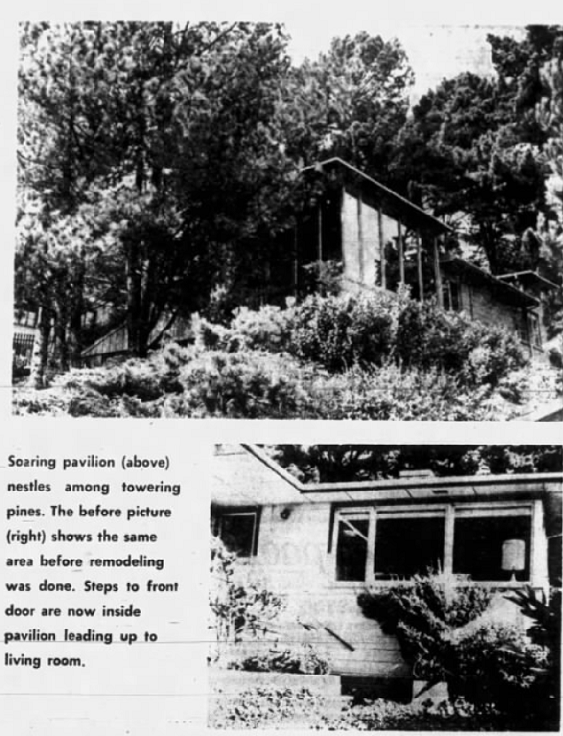 1970 - The Dallas Wright Remodel, near the Dave Brubeck House West, near Heartwood Road. Status unknown.
---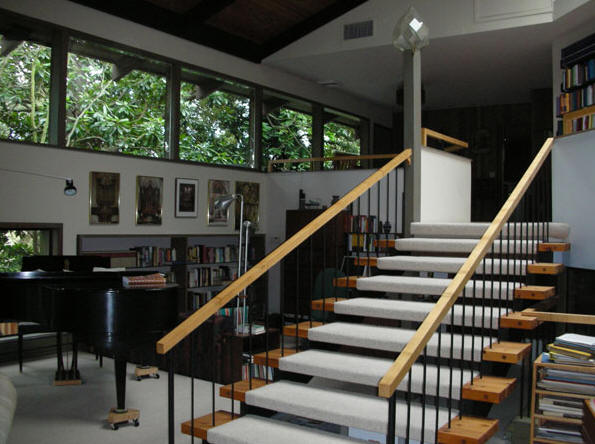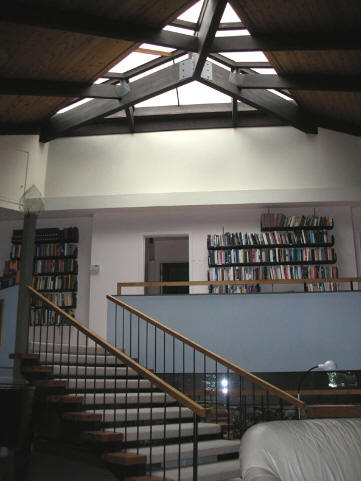 1972 - The Wally Runswick House, aka the Music House, 38 Sunset Drive, Kensington CA. Sold to Alice Pasqualetti and her husband. Sold in 1996 to Sandra Soderlund and Herbert Bielawa.
---

1974 - The Newell (Skip) and Kathleen (Kathi) Cutter House, 5895 Grizzly Peak Boulevard, Oakland CA. The Cutters had a pet mountain lion caged under the house's huge cantilever. Burned down in October 1991 in a fire that destroyed over 3000 homes. Status of lion unknown.
---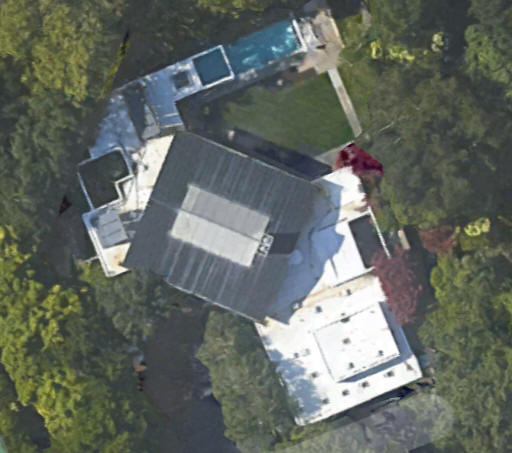 1990 - The Sara and Ivan May House, 3656 Happy Valley Road, Lafayette CA. Son Steve Thorne assisted in design and construction management. Landscape design by son David Thorne. Sold in 1997 to Robert G. Johnson Jr. and Margaret A. Liu.
---

1991 - The Thorne Family House Renovation, aka Greenwood, Auburn/Placer County CA. Original 1925 designers were Thorne's father and Helen Jean Astikk. Status unknown.
---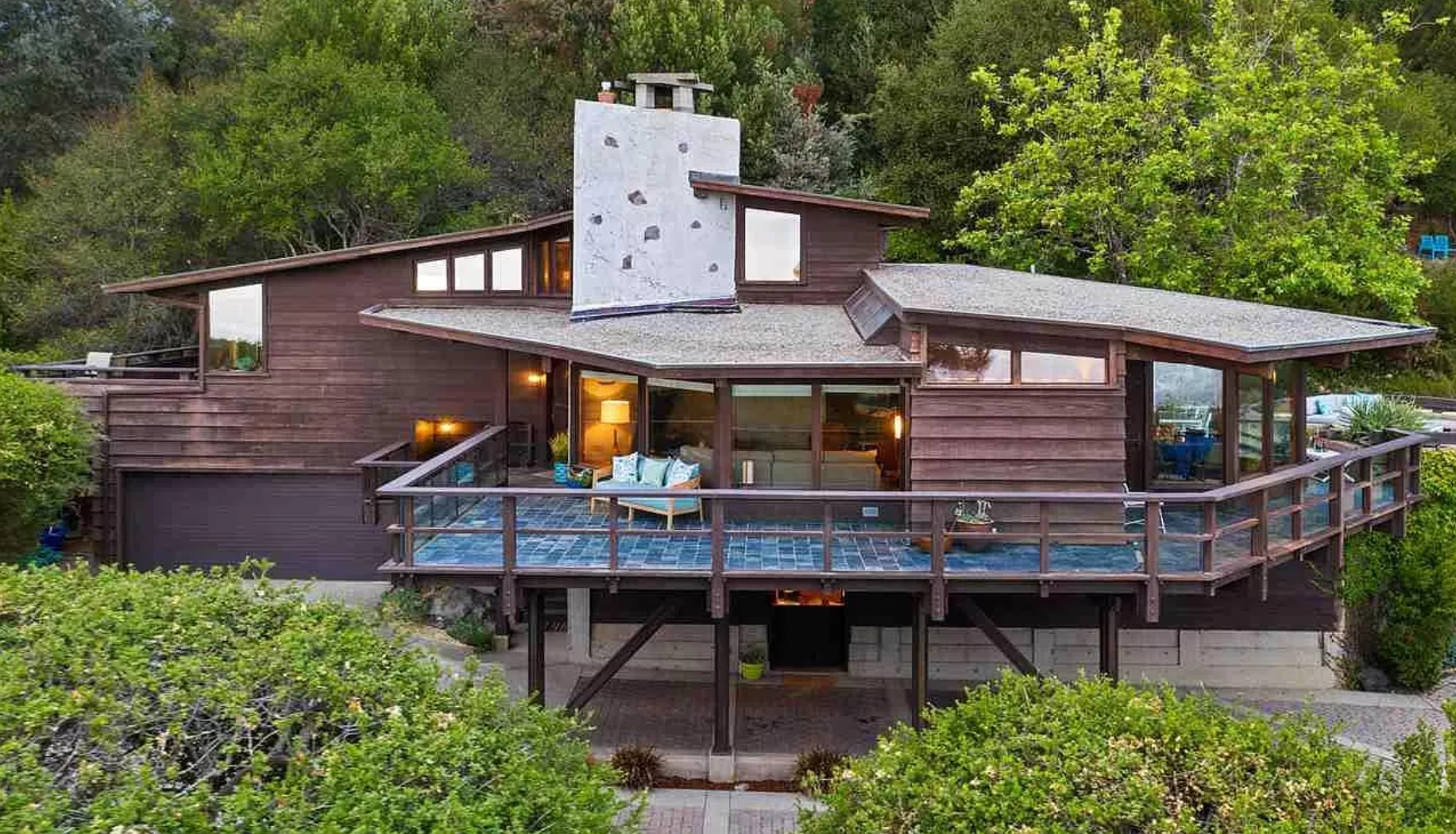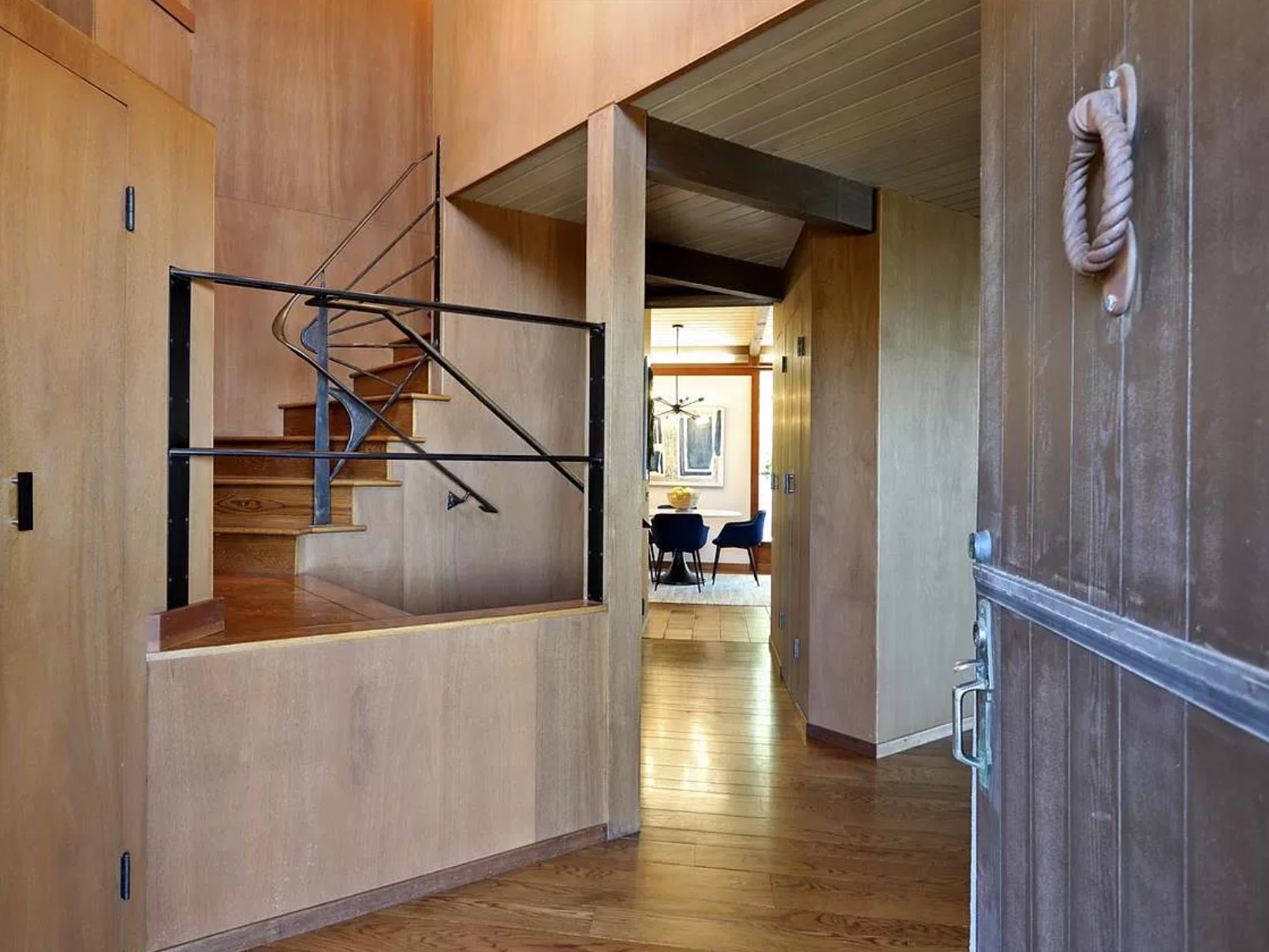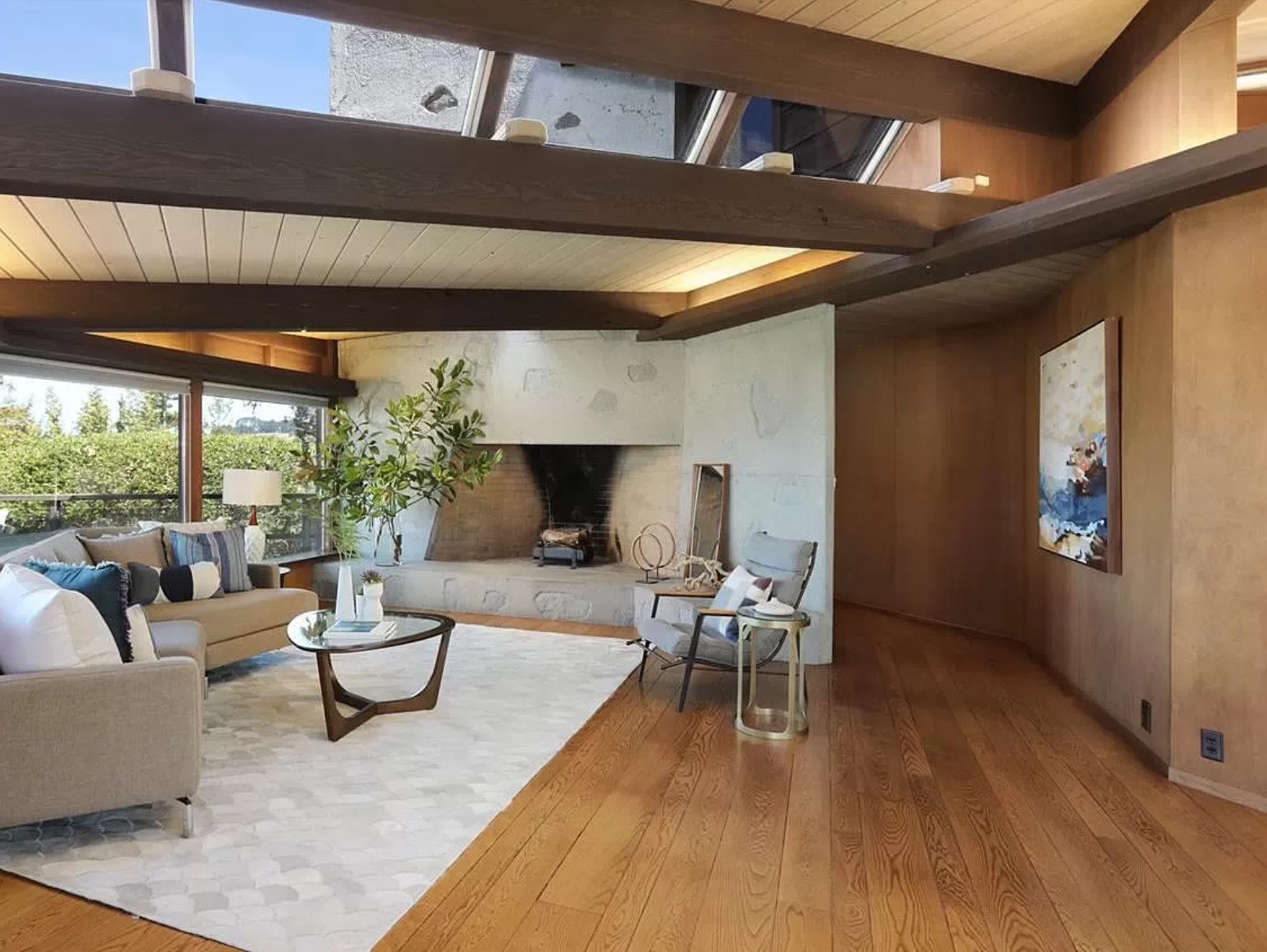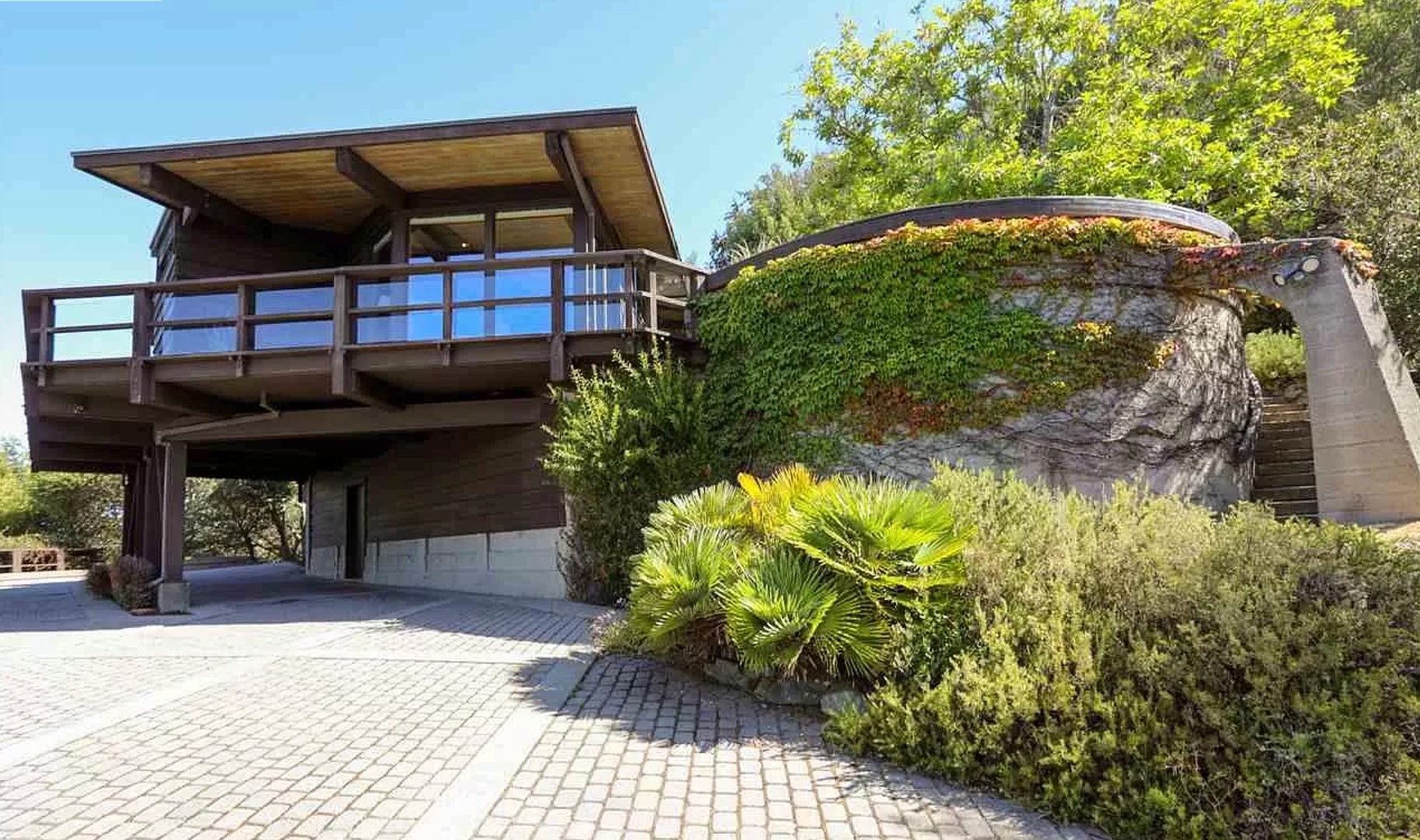 1994 - The Art and Norma Dunlop House, 1725 Grand View Drive, Berkeley CA. Art Dunlop designed the original house on the site in 1955. Thorne assisted Dunlop with structural aspects of the design. The 1991 Oakland Hills fire destroyed the house, saving only the 30-foot concrete chimney. The Dunlops hired Thorne to recreate the home pictured above. Sold in 2005 to Charles Goodman. Sold in 2020 to the Louis Giraudo Trust and Alexandria Piccinini. Deeded to Alexandria Piccinini and Sophia Wilton.
---



1994 - The John and Sue Layng House, near Happy Valley Road, Lafayette CA. Project architect was Steve Thorne; did not involve Beverley Thorne. David Thorne did the landscape design. Sold to Tim and Mary Hartfield. Status unknown.
1995 - The Jerrold (Jerry) and Beverly Kram House, Piedmont CA. Unbuilt.
1995 - The Lee Ann Huntington Remodel, across from the Legion of Honor, San Francisco CA. Landscape architect, David Thorne. Status unknown.
---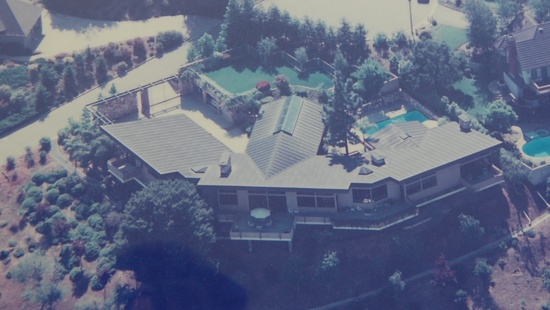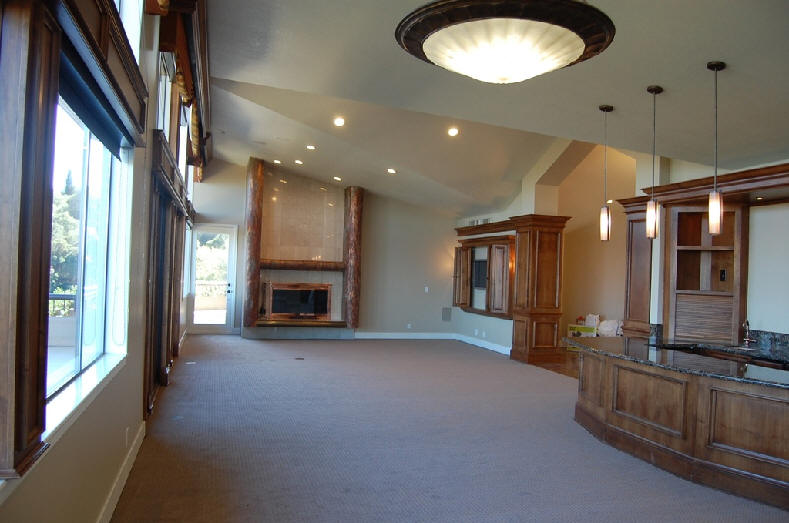 1996 - The Kem and Renee Kantor House, 21 Deer Oaks Court, Pleasanton CA. Landscape architect, David Thorne. Still owned by the Kantor family as of 2015.
---




1996 - The Kantor Barn, Danville CA. Unfinished. Status unknown.
1996 - The David Sborov House, Pleasanton CA. Status unknown.
1997 - The Cal and Betty Habstrom House, Orinda CA. Status unknown.
1997 - The Carolyn Paradise and Jim Warynan House, aka Paradise House, Point Richmond CA. Landscape designer, Nancy Kent. Status unknown.
---





1997 - The Pat and Walt Ellis House, Kensington CA. Status unknown.
Around 2000 - The Warren Miller Teahouse, Lafayette CA. Status unknown.
Around 2000 - The John Rosa House, Lot 62, Lakewood Knolls, Douglas County NV. Status unknown.
Around 2000 - The Eichler Sorino Addition, Palo Alto CA. Status unknown.
Around 2000 - The Goforth Cabin, location unknown, status unknown. Status unknown.
---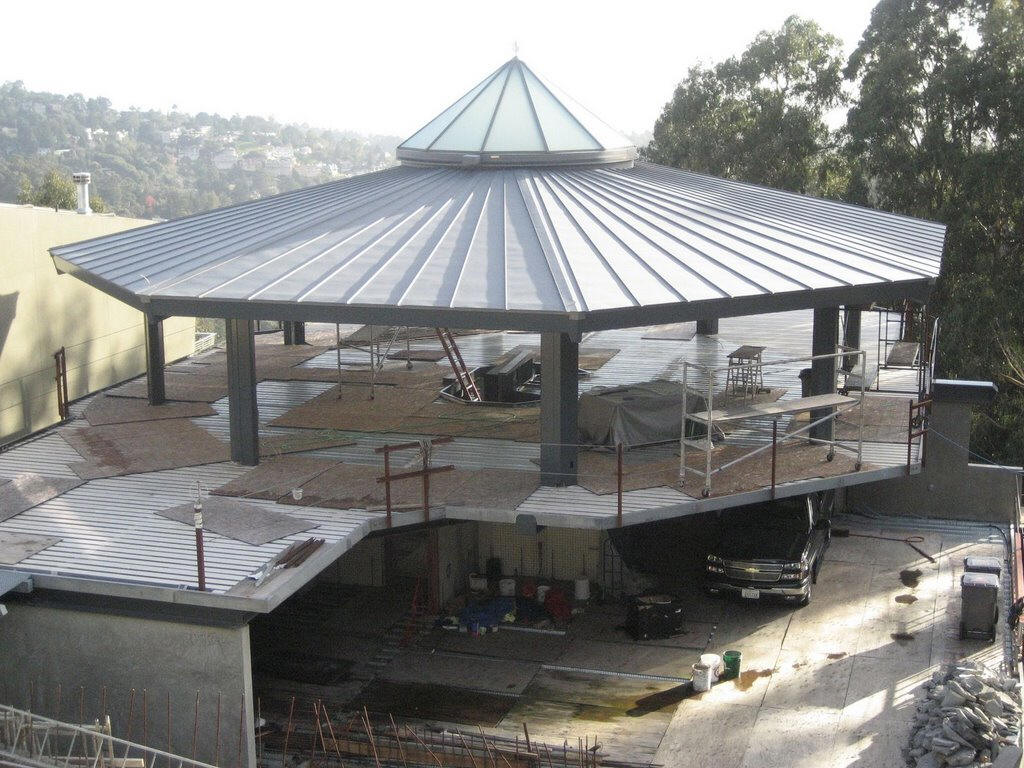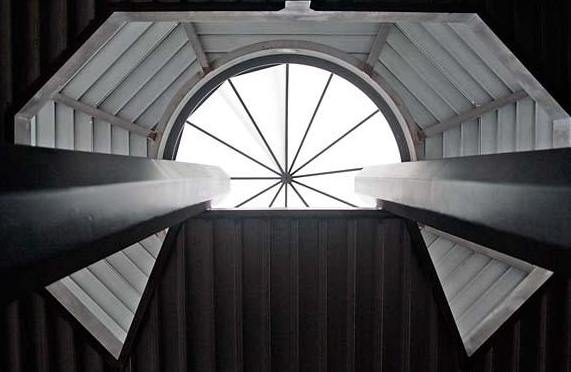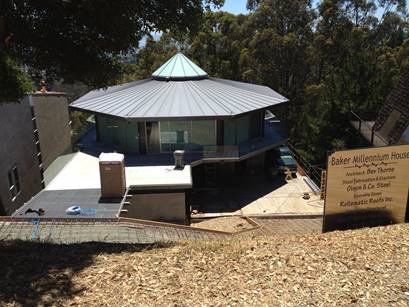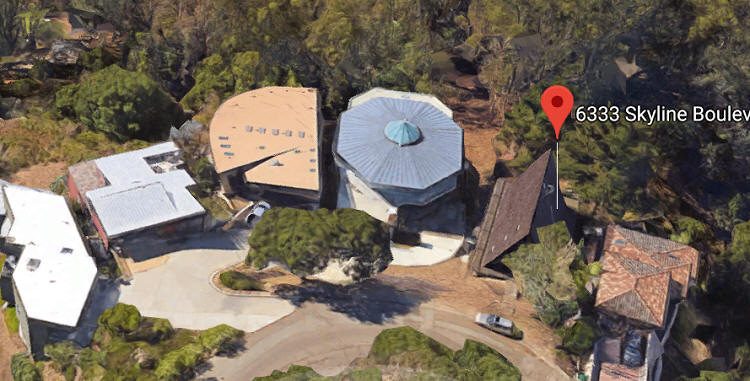 2016 - The Edward (Ed) Baker House, aka the Millennium House, 6333-6335 Skyline Boulevard, Oakland CA. Named because Baker wanted a house that would last 1,000 years. Commissioned in 2000. 4000 sf. Bottom photo by Lee Suzuki. The round house is addressed as 6335, the A-frame, 6333.
---
Sources include: LA Times; SFGate; NorCalMod: Icons of Northern California Modernist Architecture by Pierluigi Serraino; Bev Thorne; David Thorne; Herb Bielawa.