WILLIAM EARL WEAR (1925-2011)
Wear was born in Windsor ON, the fourth of eight children. He graduated from the University of Toronto with a master's degree in architecture after serving during WWII in the Royal Canadian Air Force as a bombardier navigator, reportedly enlisting at age 16 "with a note from his mother." He then moved to Boston and worked for Coolidge, Shepley, Bulfinch & Abbott, where he worked on the restoration of Richardson's Trinity Church vestibule, among other projects. In 1952, he moved to California, working with John Lautner before setting up his own firm, first in Pacific Palisades and then in Topanga. Wear followed the principles of Frank Lloyd Wright's Organic Architecture. He founded the preservation group Topanga Association for a Scenic Community (TASC) in 1963. He retired in 1986 and moved to Aptos CA near Santa Cruz. His daughter, architect Hannah Wear, worked as a chief associate for Eric Lloyd Wright & Associates for over twenty years and became Studio Director for Design Integration Group in Topanga CA.
---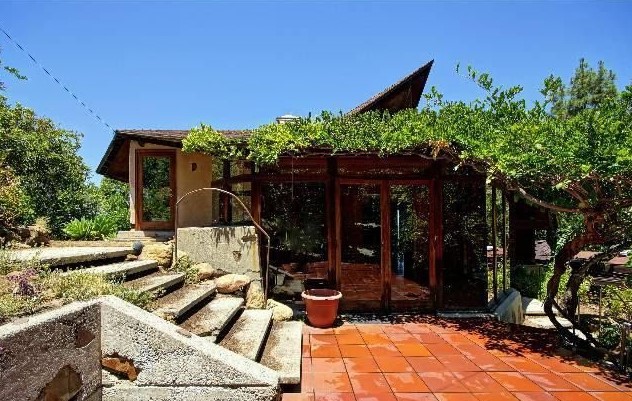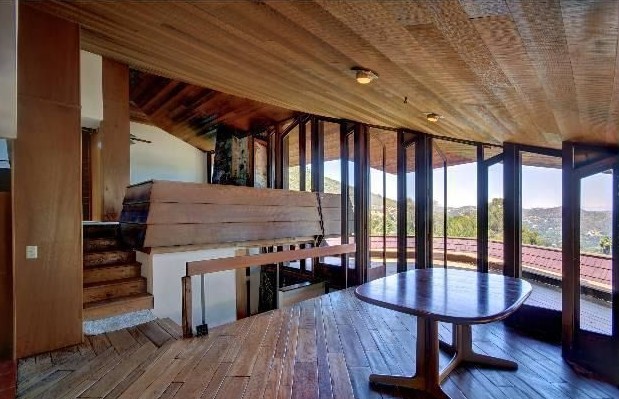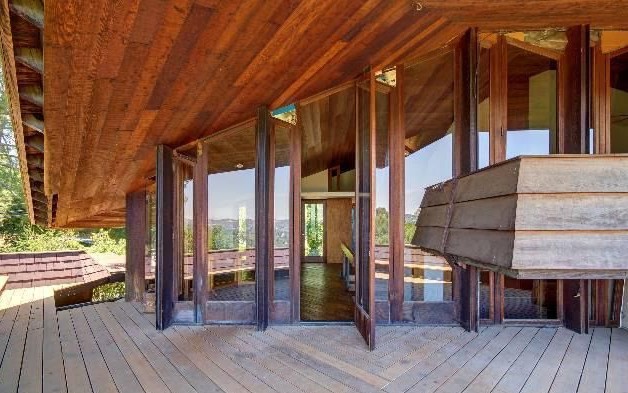 Around 1954 - The Harold G. (Bud) and Joan B. Ware House, aka Fort Ware, 20015 Sischo Drive, Topanga CA. According to Topanga Historical Society board member Kathy Virkler, the Wares bought what was originally a square stucco house in 1954 and hired Wear to design them their Modernist home. Bud Ware, a high school teacher at Palisades High School, worked on the home himself during school vacations, "collecting local Topanga ironstone to embellish all the ceiling work." Sold in 2012 to James Stein and Helen Storey. Renovation and addition completed in 2013.
---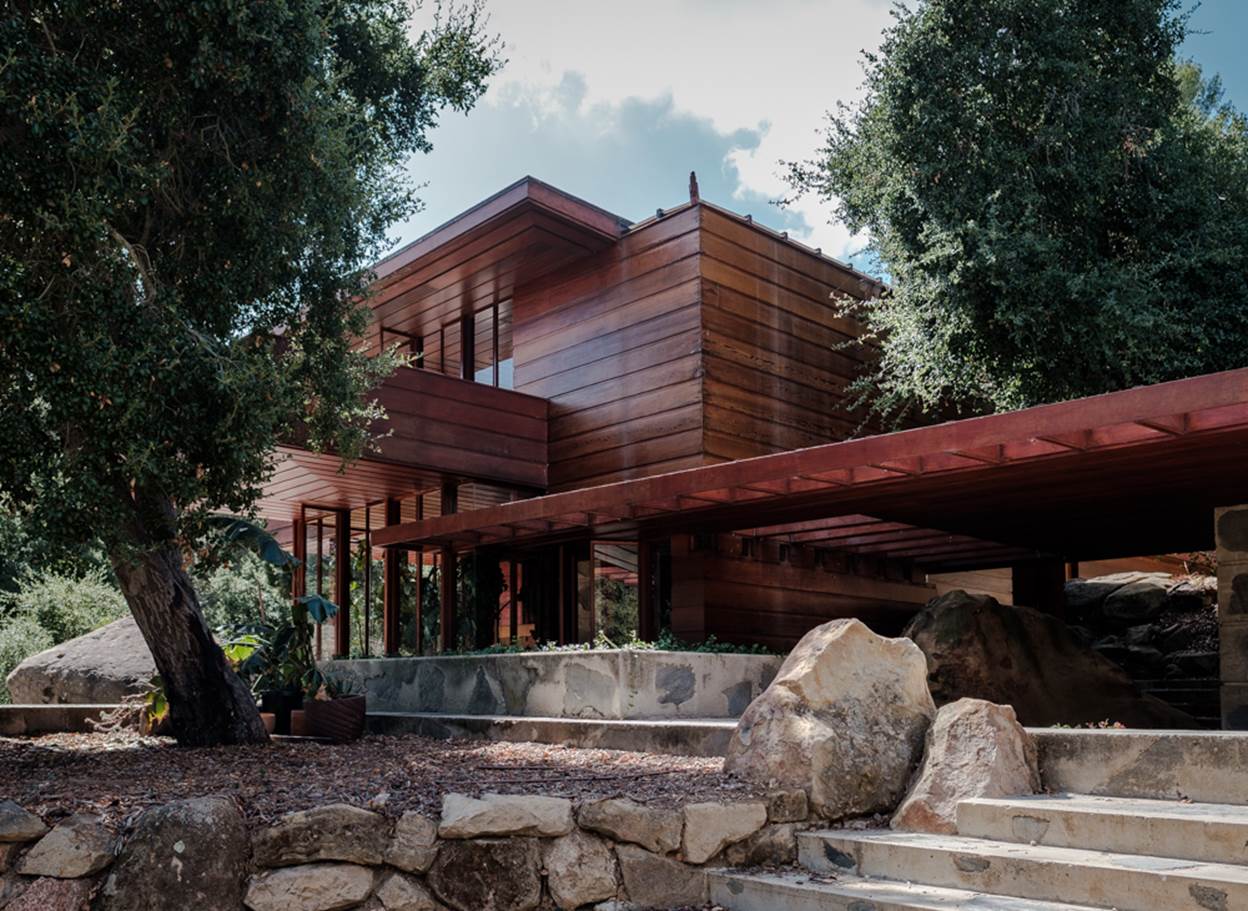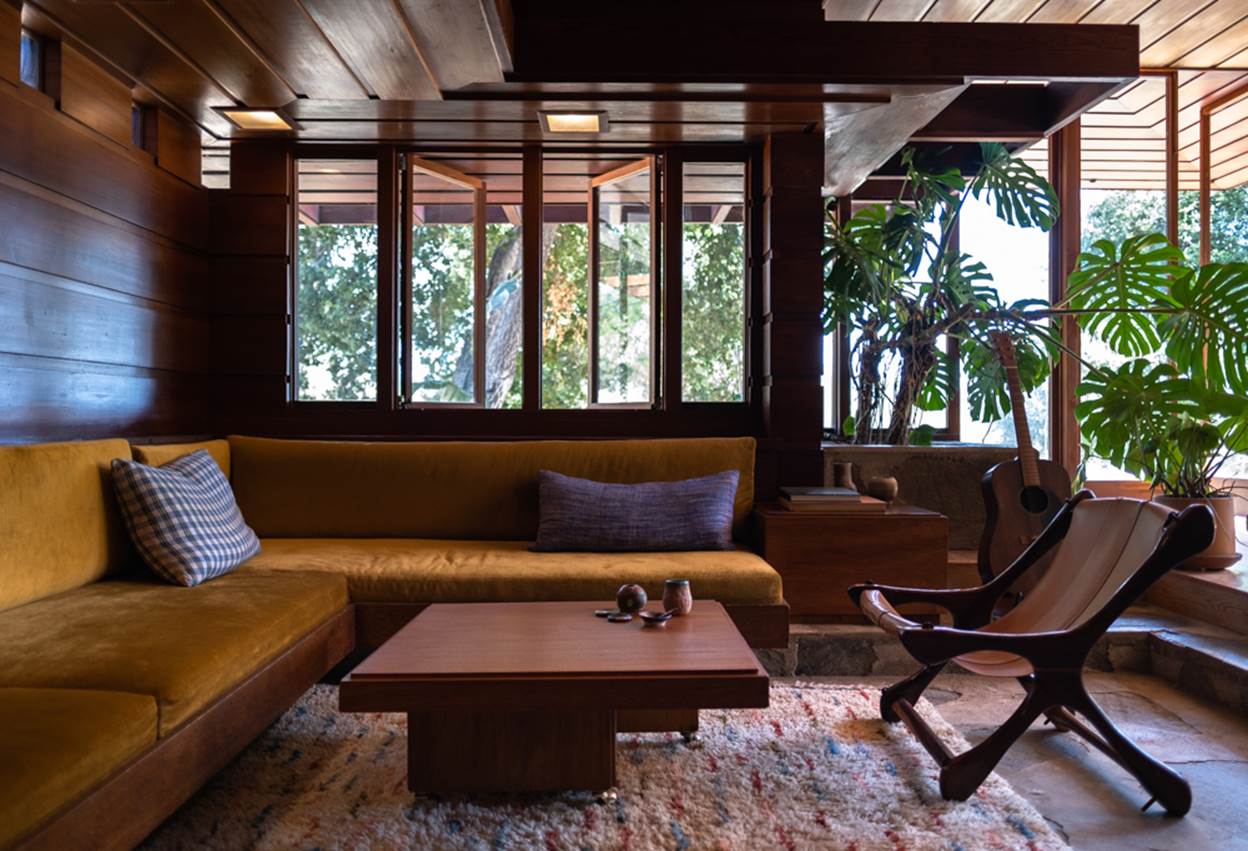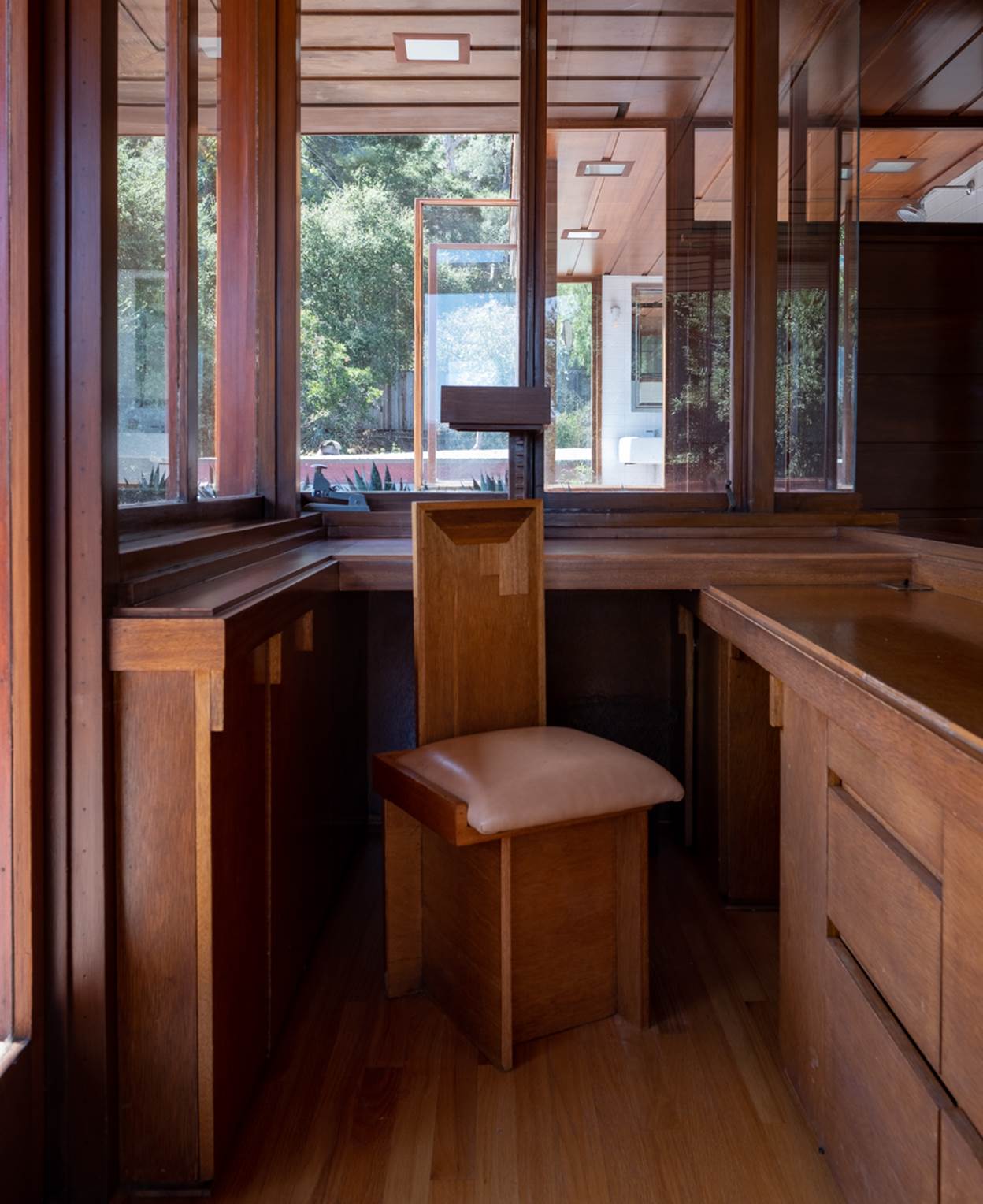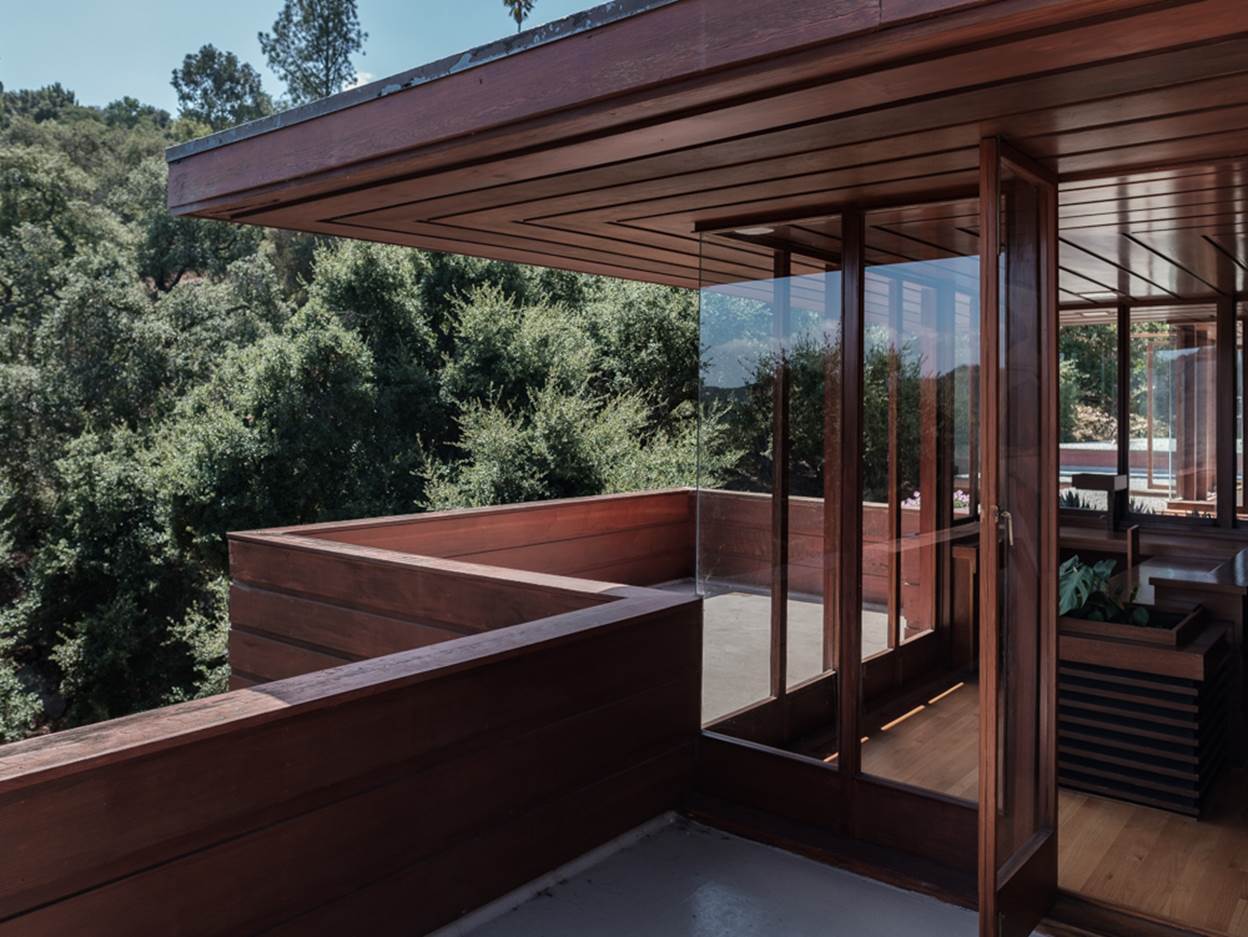 1958 - The George R. and Jean E. Anderson House, 19974 Sischo Drive, Topanga CA. The main house is two buildings joined by an expansive roof. Wear also designed an artist studio in 1964. Sold in 2016. Photos from Esoteric Survey.
---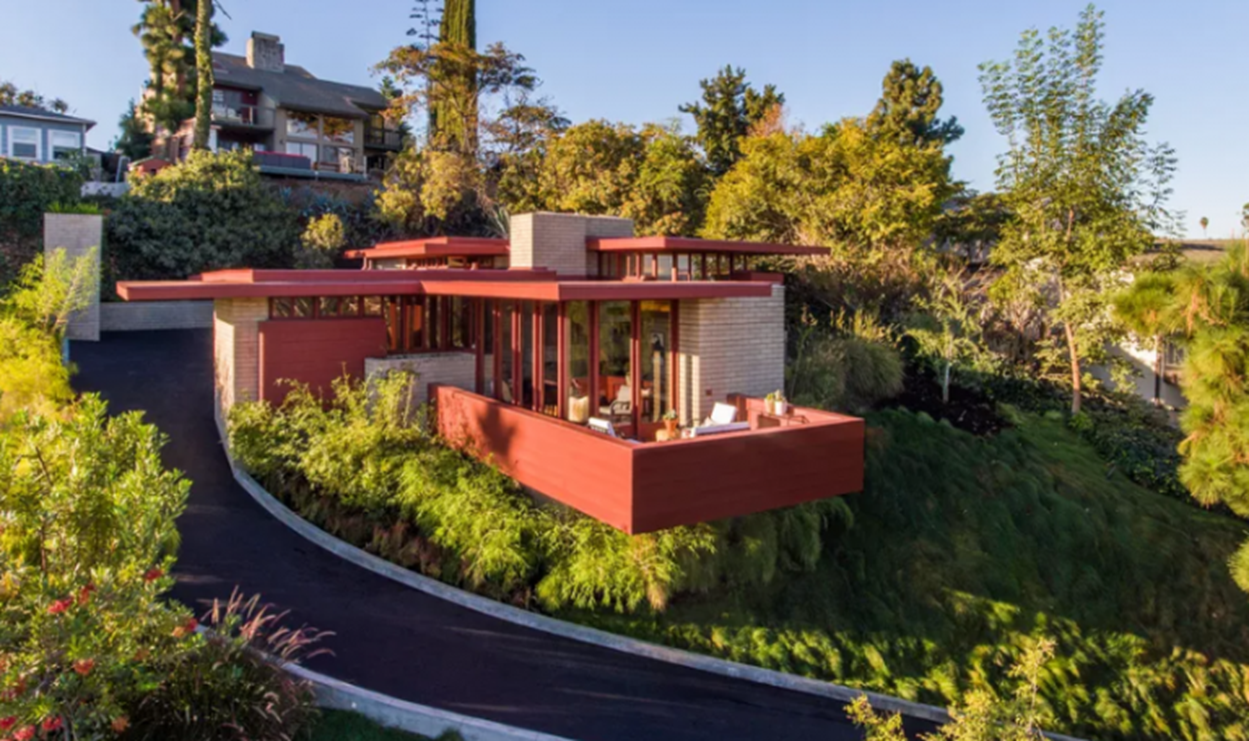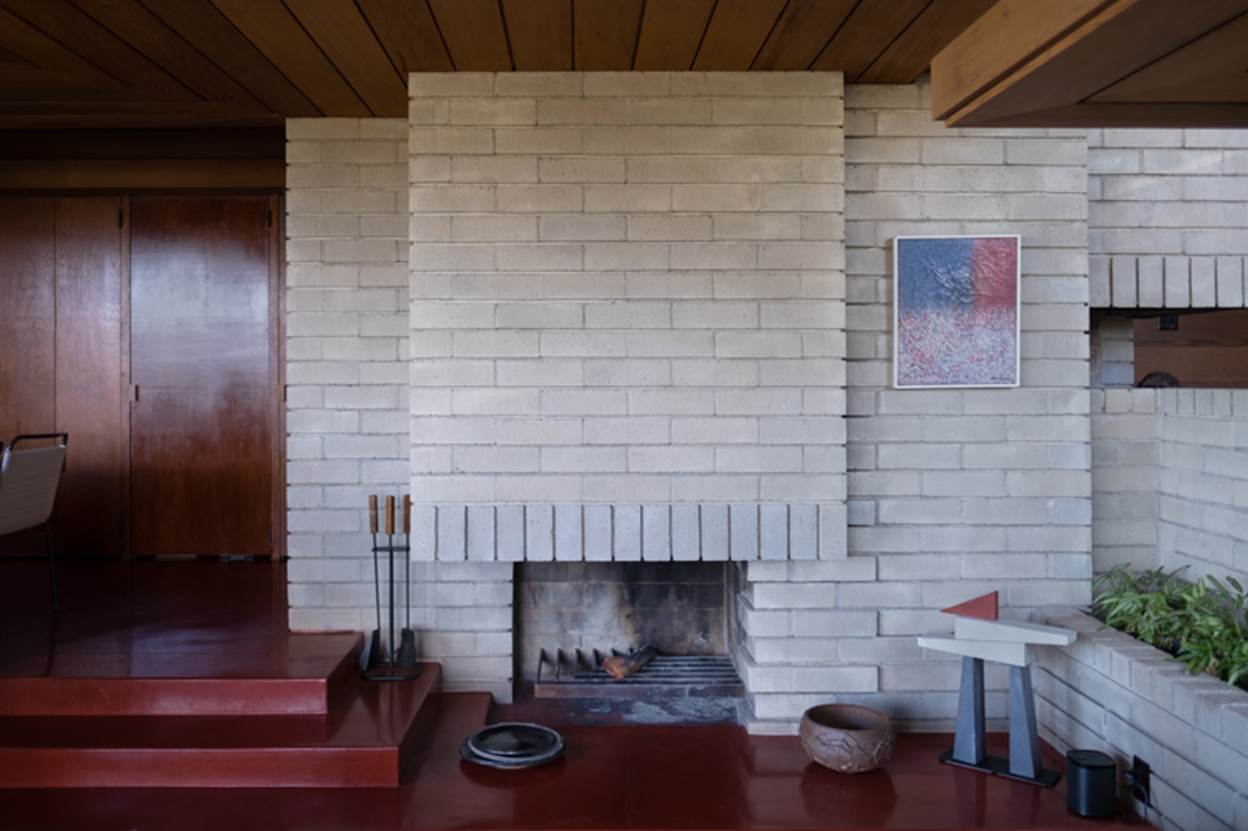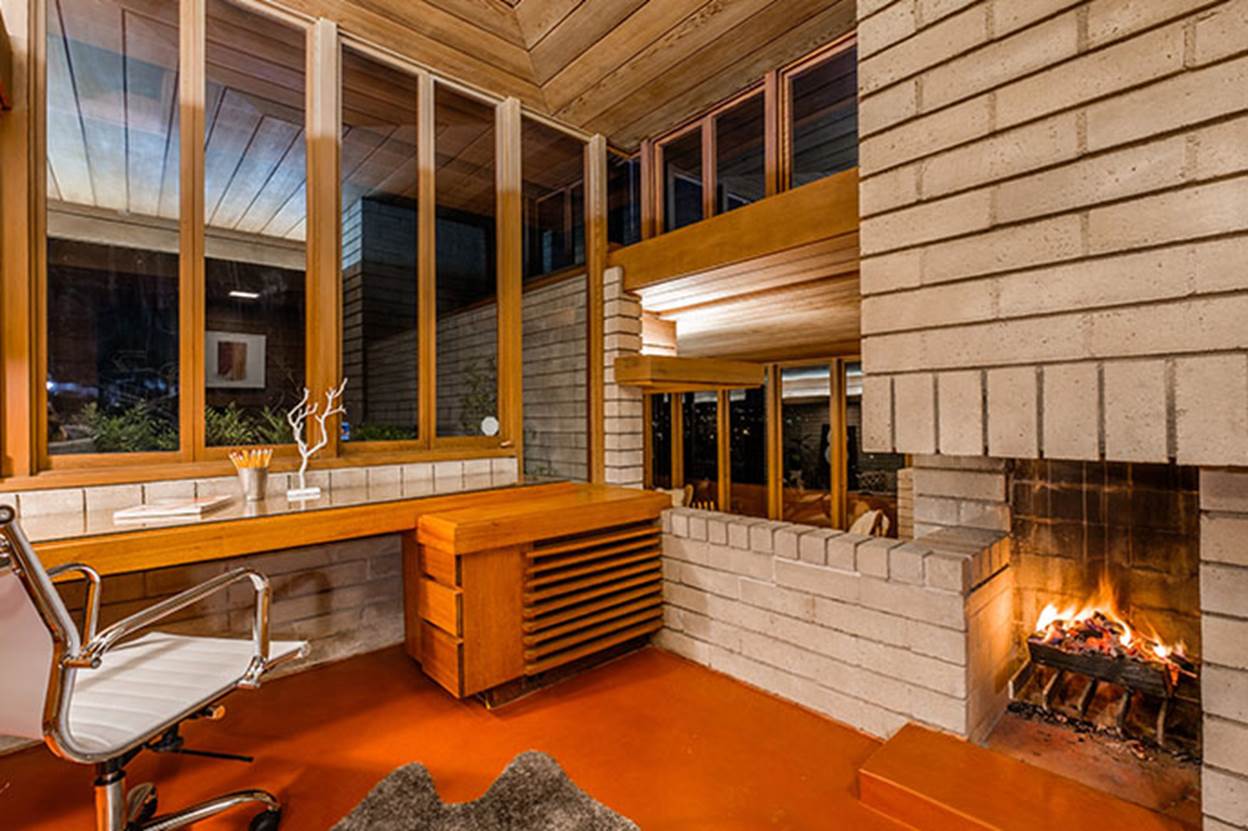 1958 - The Fong Q. Jr. and Lorraine Jing House, 4414 Palmero Drive, Los Angeles CA. Built by Holland Dutch Building Company. Sold in 2001 to Brian Moore. Sold in 2016 to Cyrus G. Eternad. Sold in 2017 to John J. Gray.
---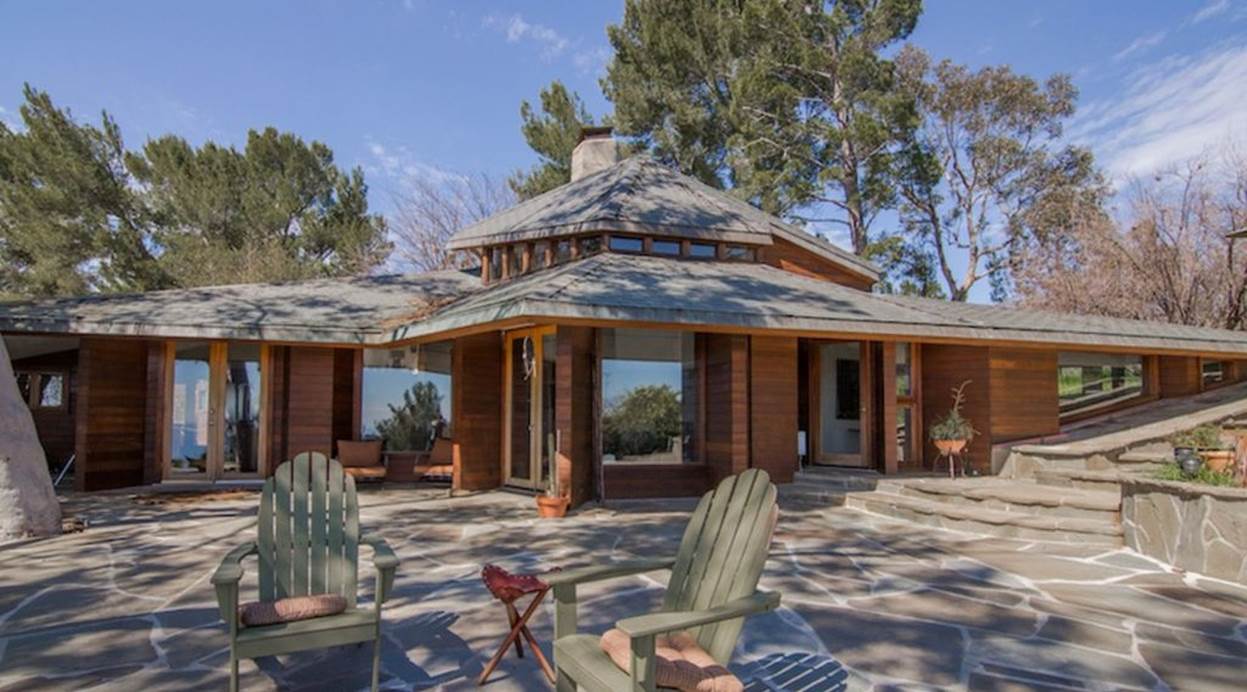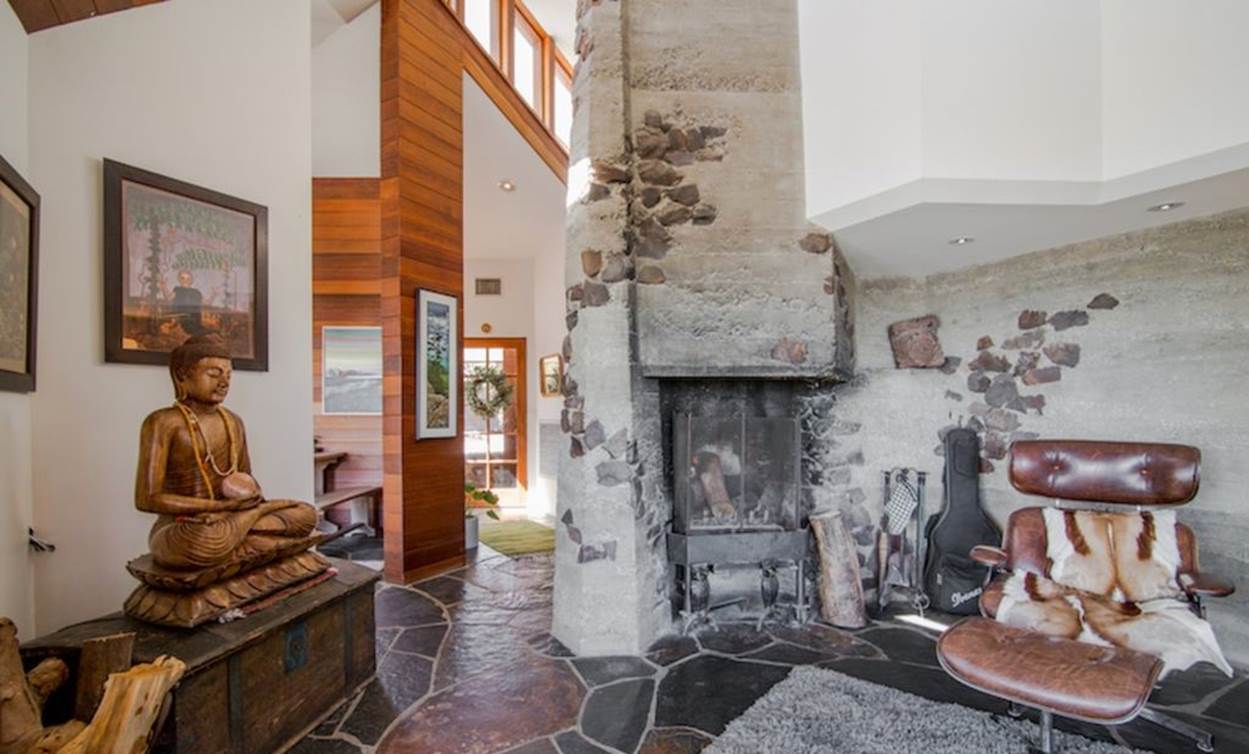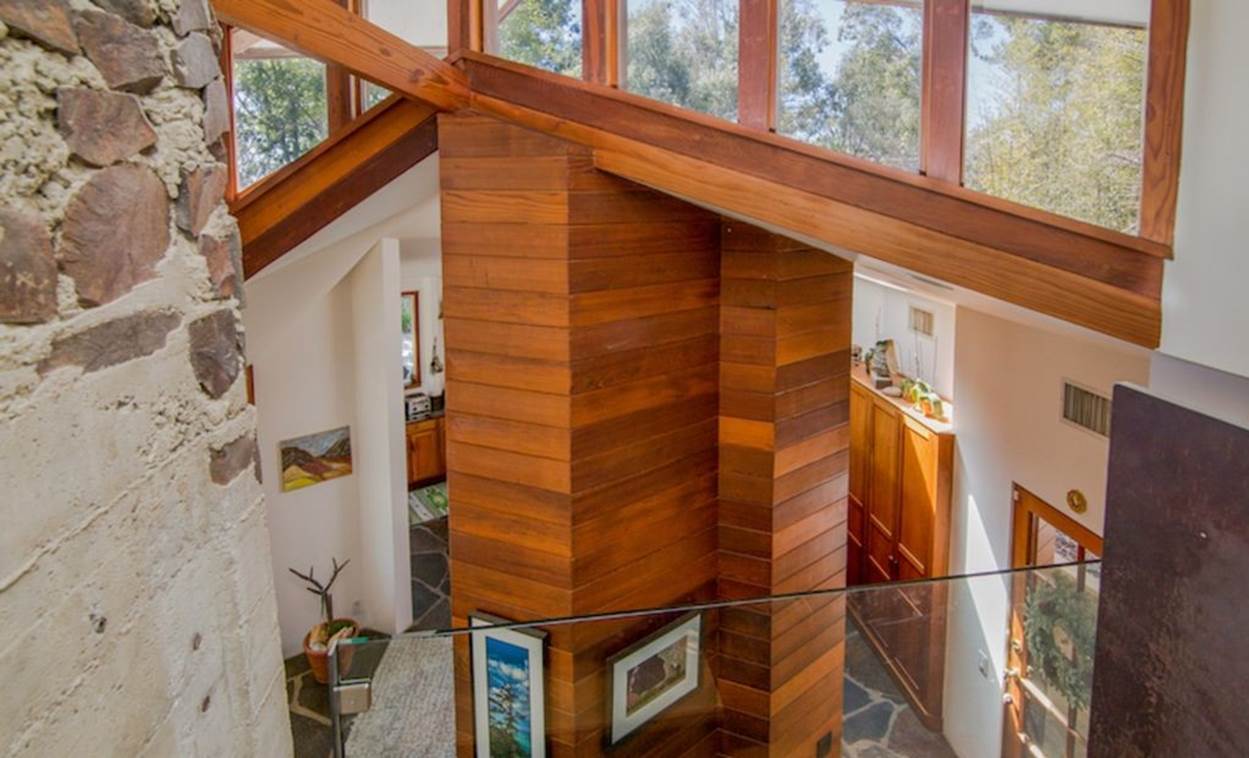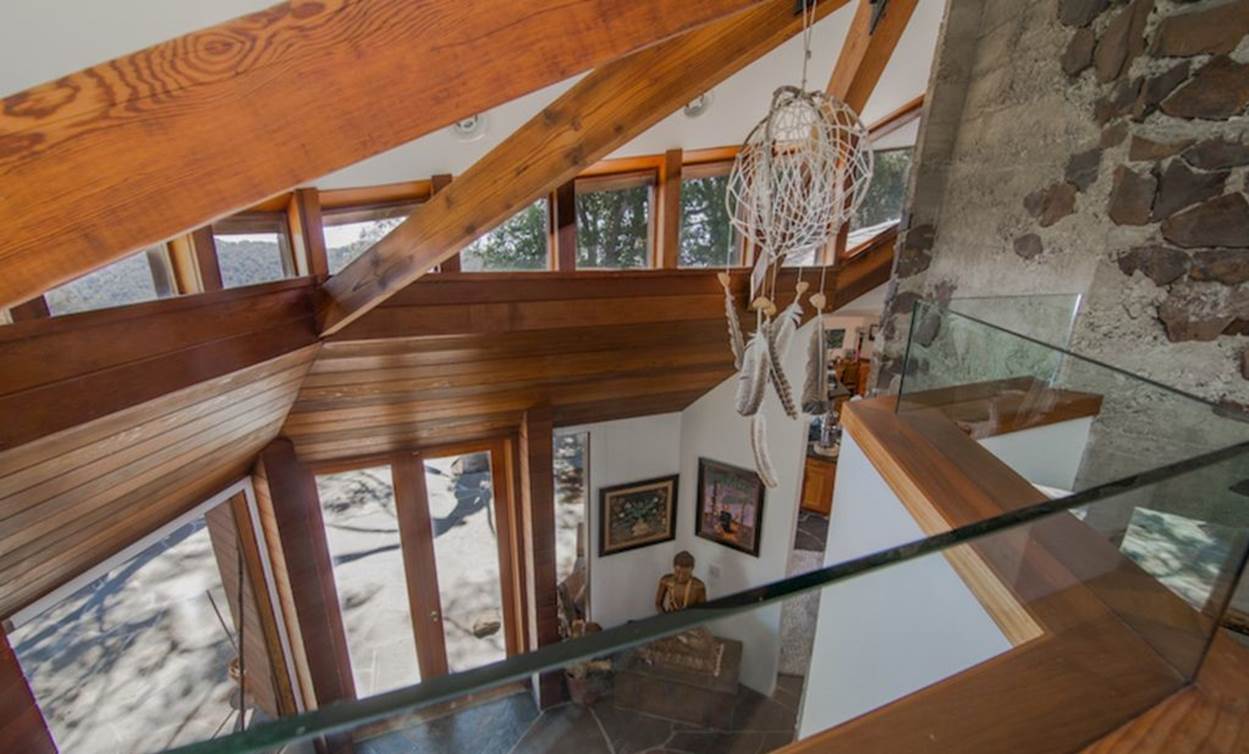 1963 - The William Earl Wear House, aka Owl's Nest, 2440 Minard Road, Topanga CA. "Minard" was named after Wear's father-in-law. Wear worked on it over the years and it was still not complete when he moved out in 1974. Hilltop home with separate artist's studio made with redwood, stone, and glass. Sold in 2018 to Katie Gregory.
---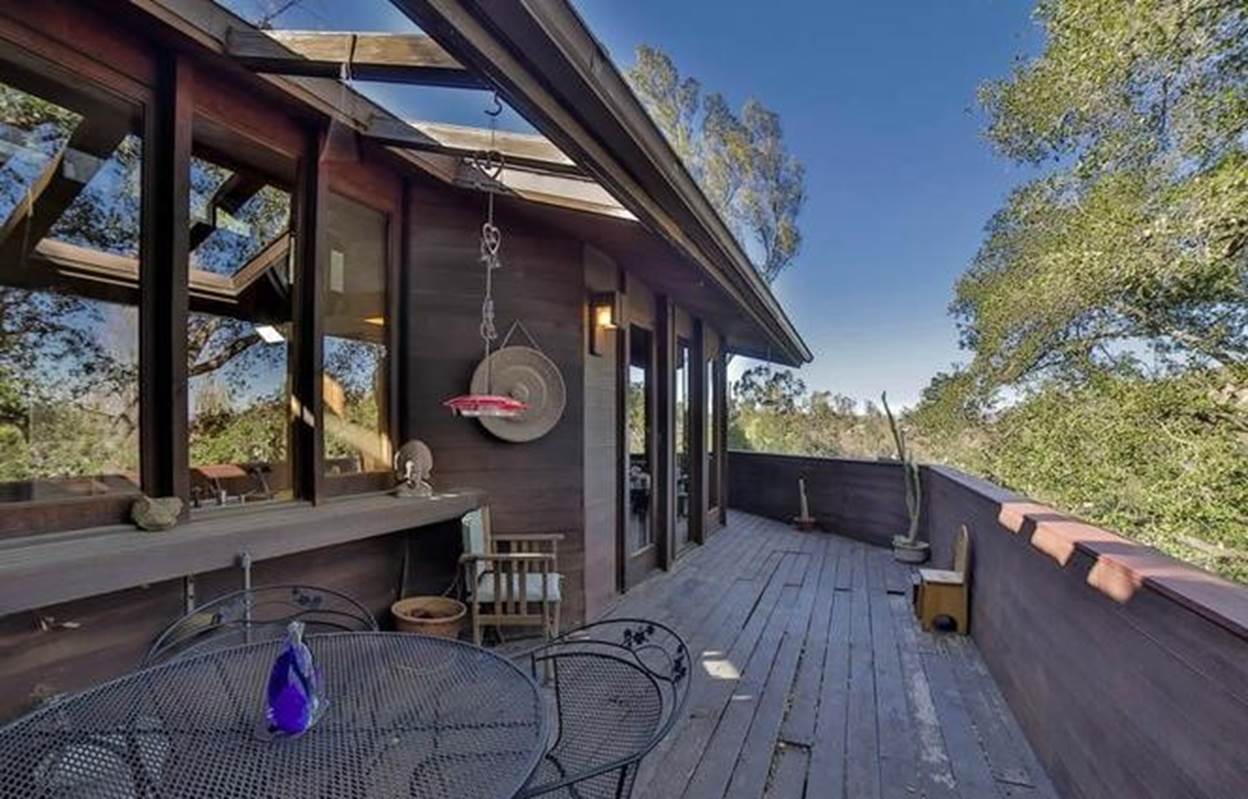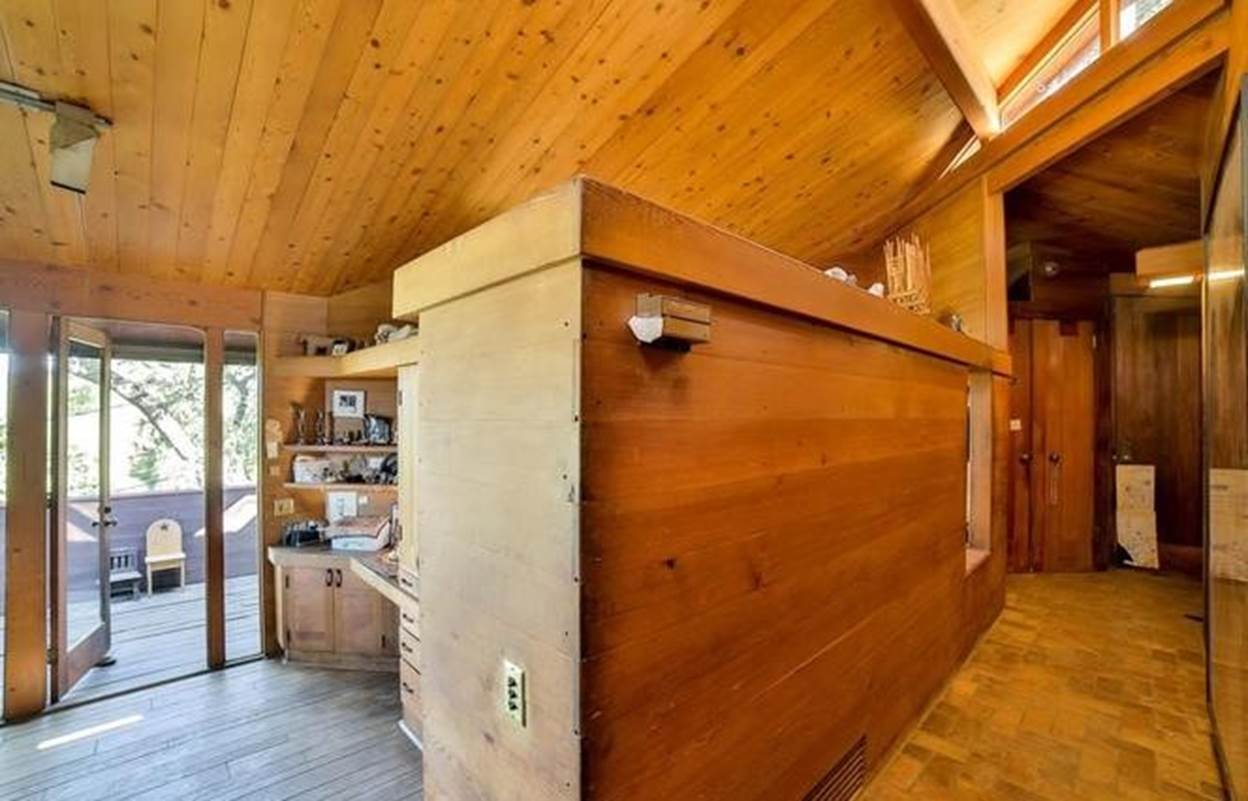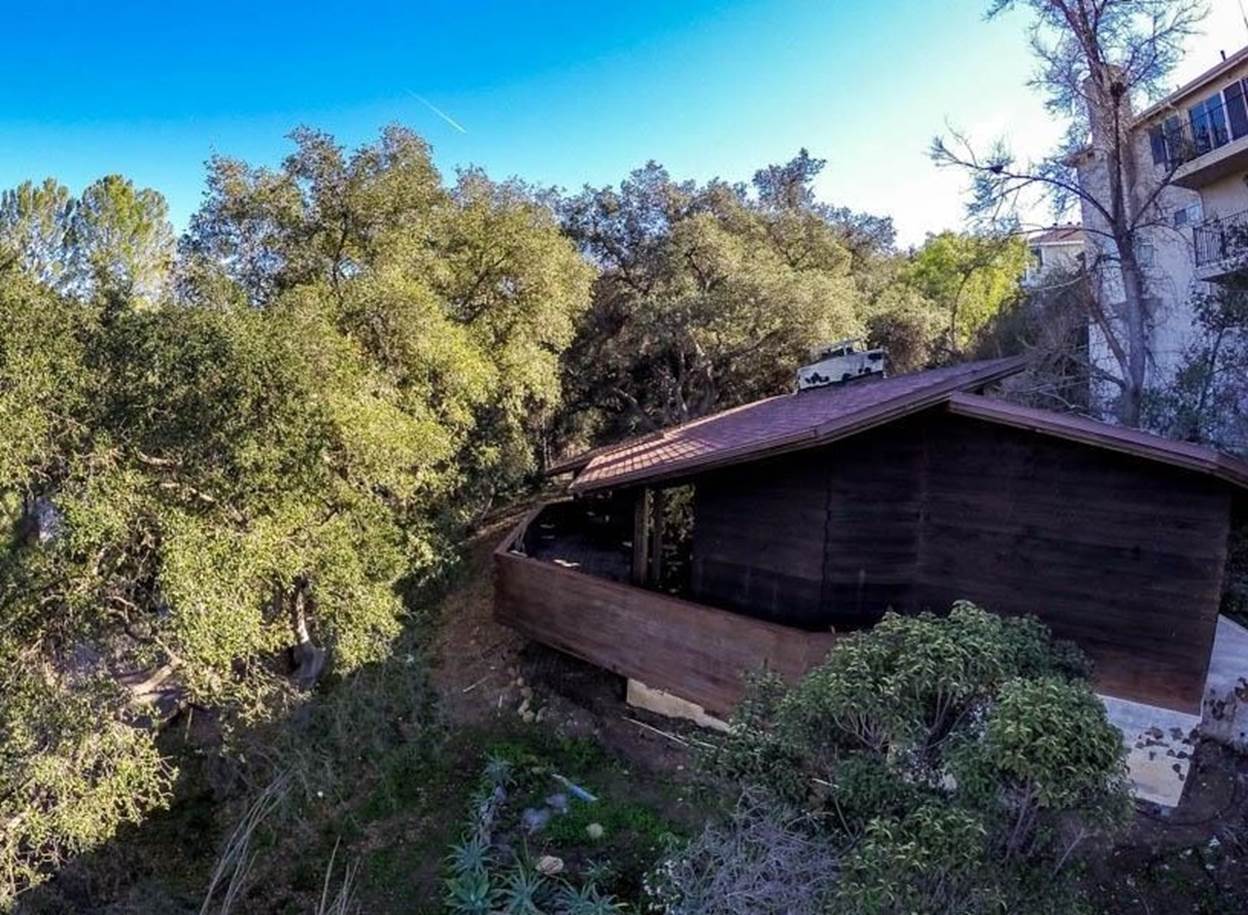 1979 - 3555 Locust Drive, Calabasas CA. According to a realtor, Wear built this home for himself. Needs verification. Sold in 1986 to Don T. Coapland. Sold in 1996 to Jeff and Justine Bruner. Sold in 2016 to Oana Bogdan.
---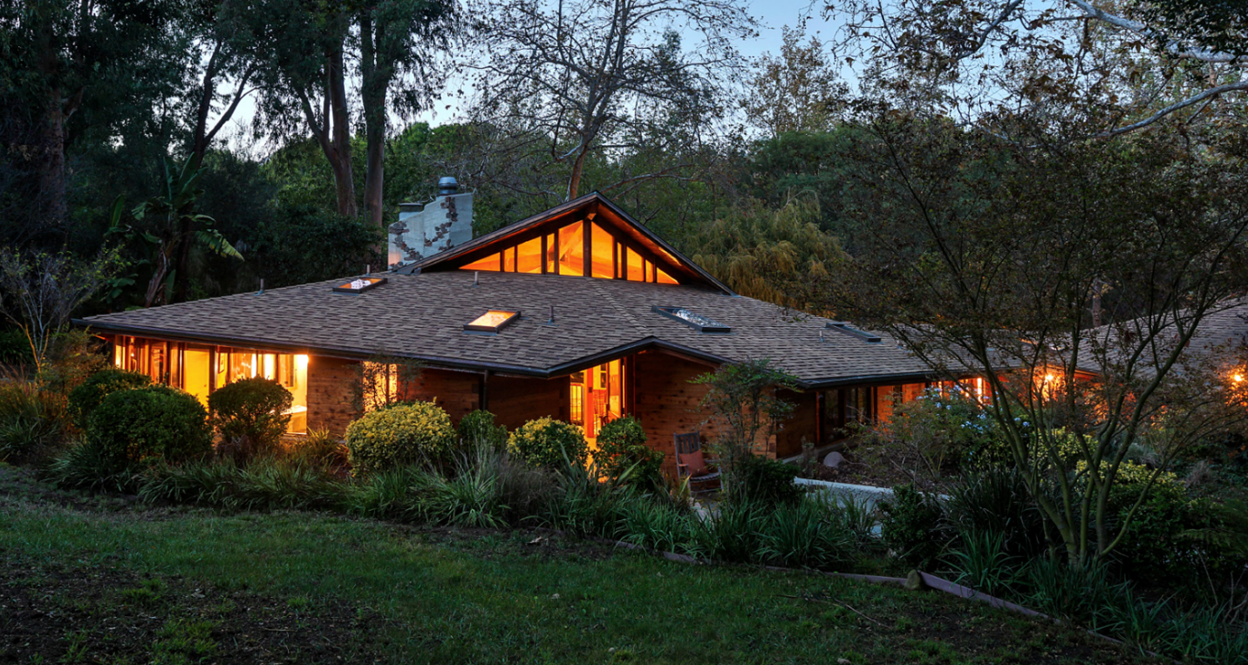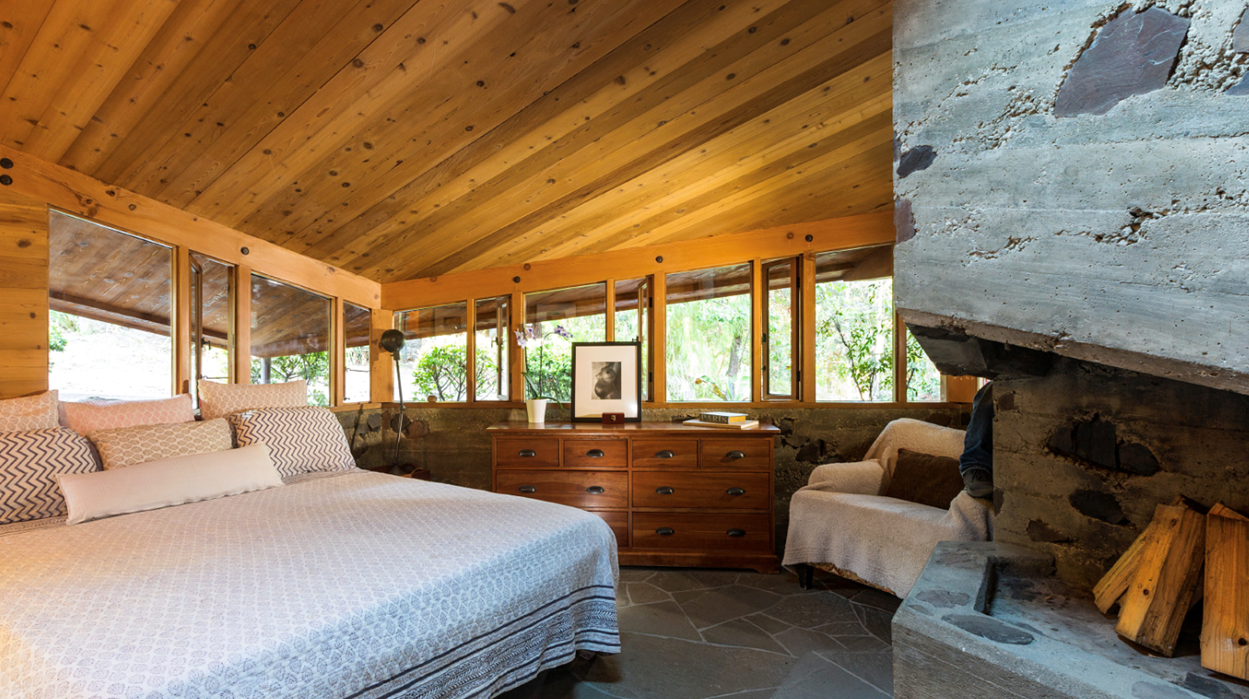 1980 - The Peter Shubin House, 6670 Wildlife Road, Malibu CA. Sold in 2000 to Geoffrey and Sadie Pollack Barish. Interior remodeled in 2001. A one-bedroom, one-bathroom guesthouse designed by Chris Sorensen added by the Barishes in 2003. Sold in 2016 to actor Gerard Butler.
---
Sources include: Hannah Wear; Letter from Lisa Hamilton 11/15/90; Topanga Historical Society; Los Angeles Department of Building and Safety.