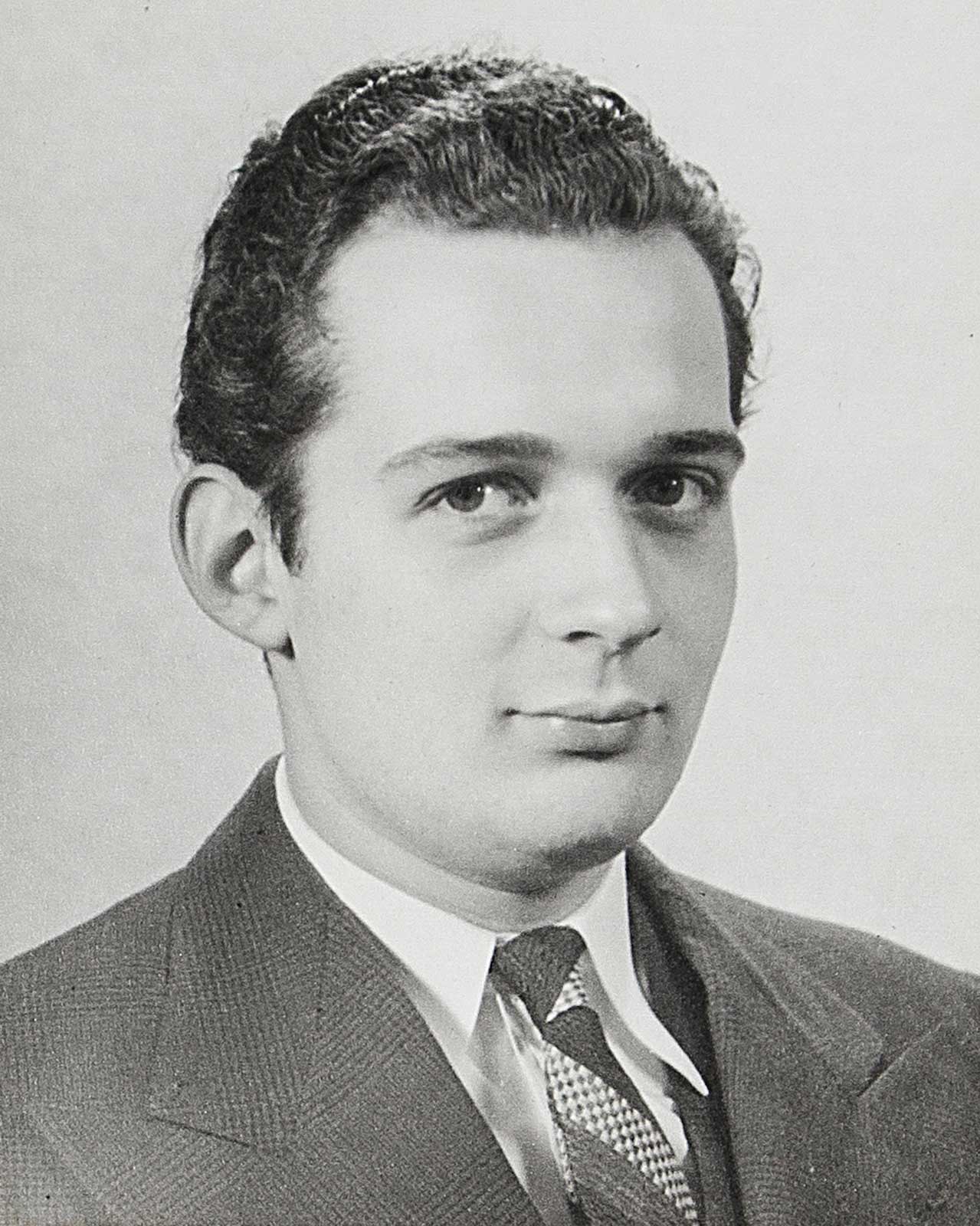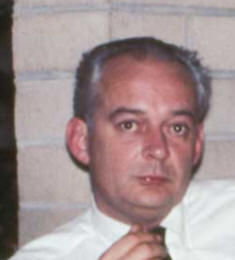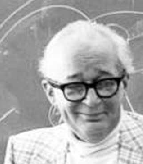 WILLIAM A. WHIFLER (1925-1984)
Born in San Francisco, Whifler grew up on Drake Avenue in Burlingame CA. He married his Burlingame High School sweetheart Jean, attended the College of San Mateo, graduated in architecture at Stanford University. He interned with architect Oscar Thayer.
Whifler, along with Paul Zimmerman, established in 1967 the Department of Architecture at the College of San Mateo in San Mateo, California. According to Zimmerman, the design philosophy that Whifler brought to the studio and classroom was "total architecture", i.e., structure, color, materials, and building things. At the core of Whifler's teaching was his "box/anti-box" theory.
After new regulations limited large glass walls, Whifler retired from residential practice and became a fulltime professor in 1976. Website.
---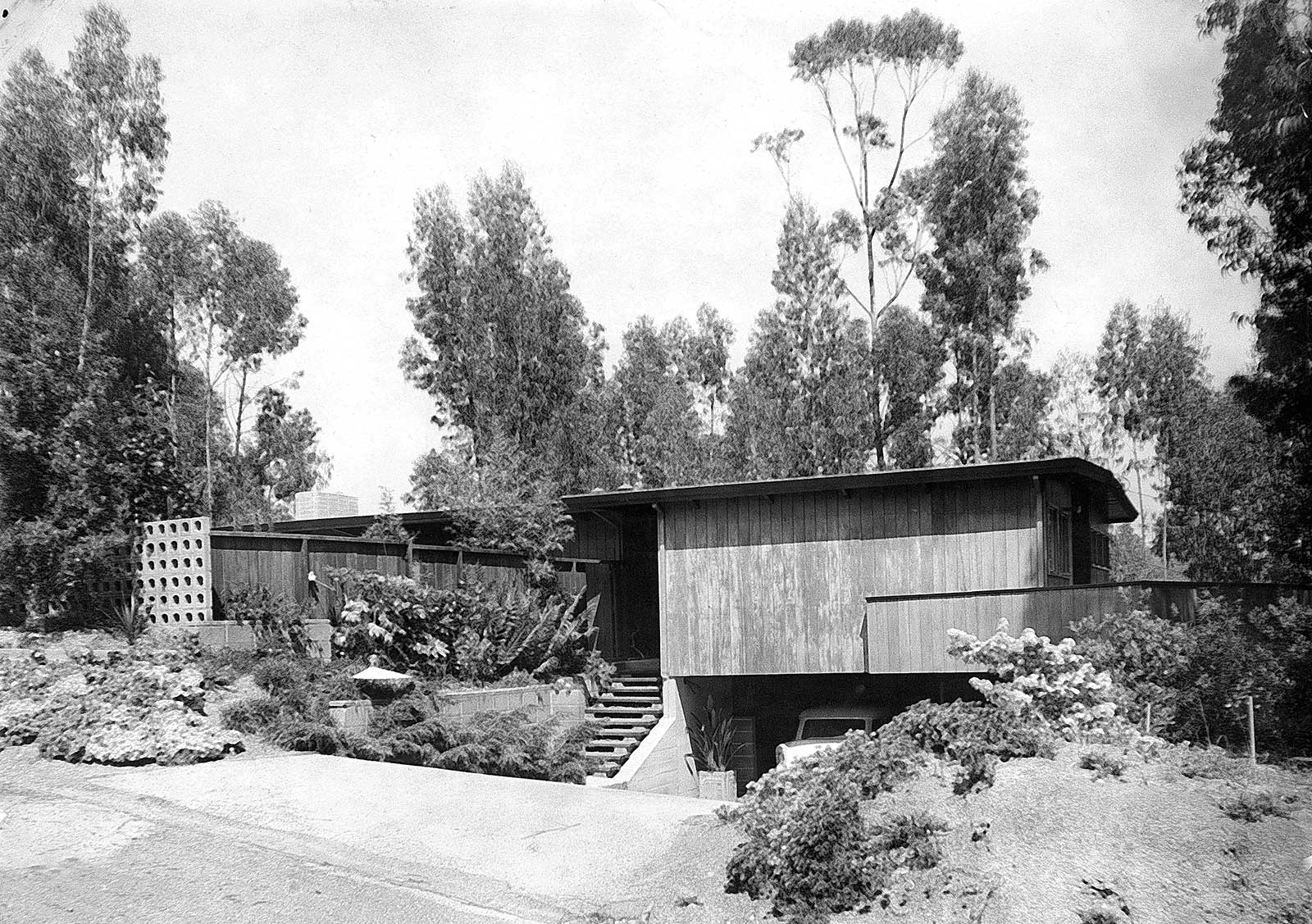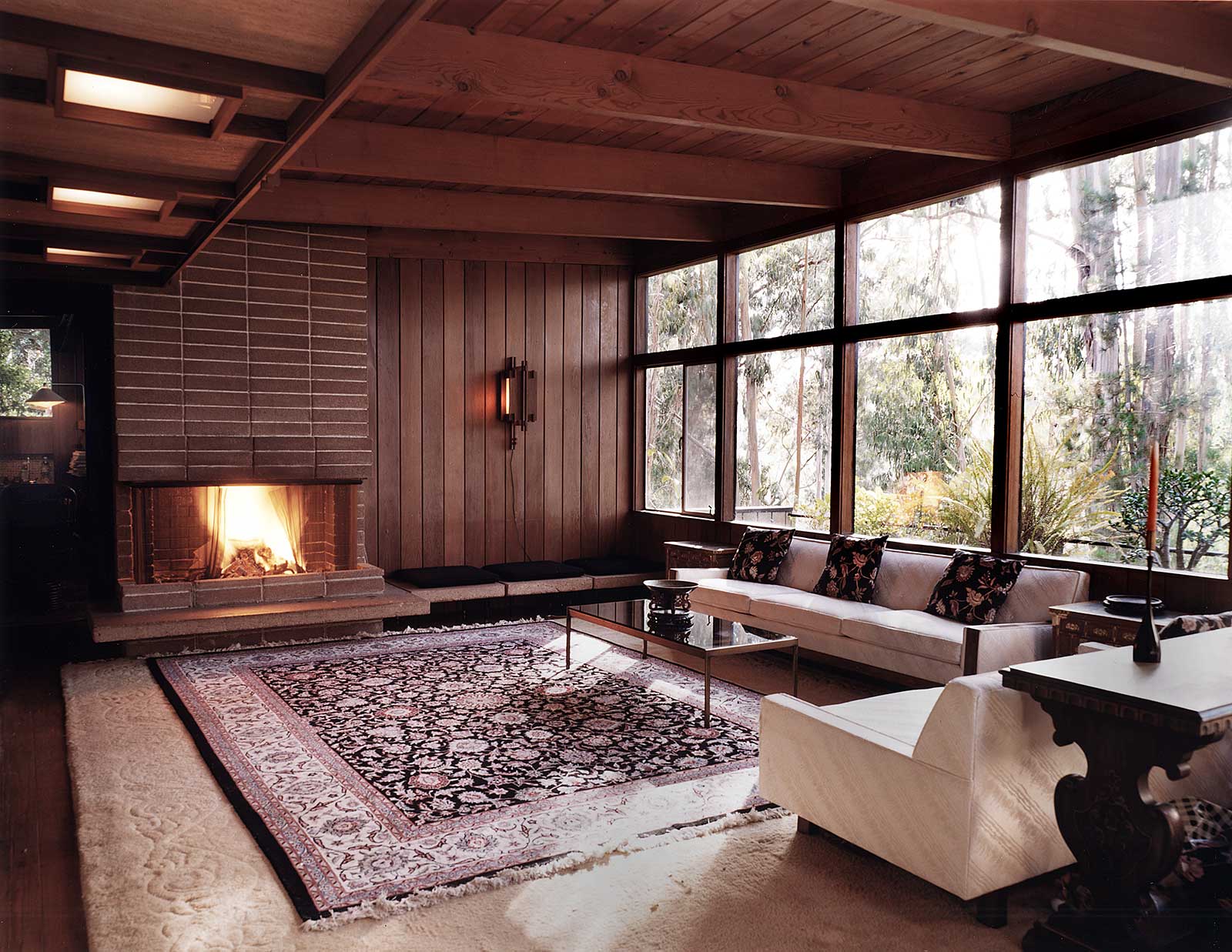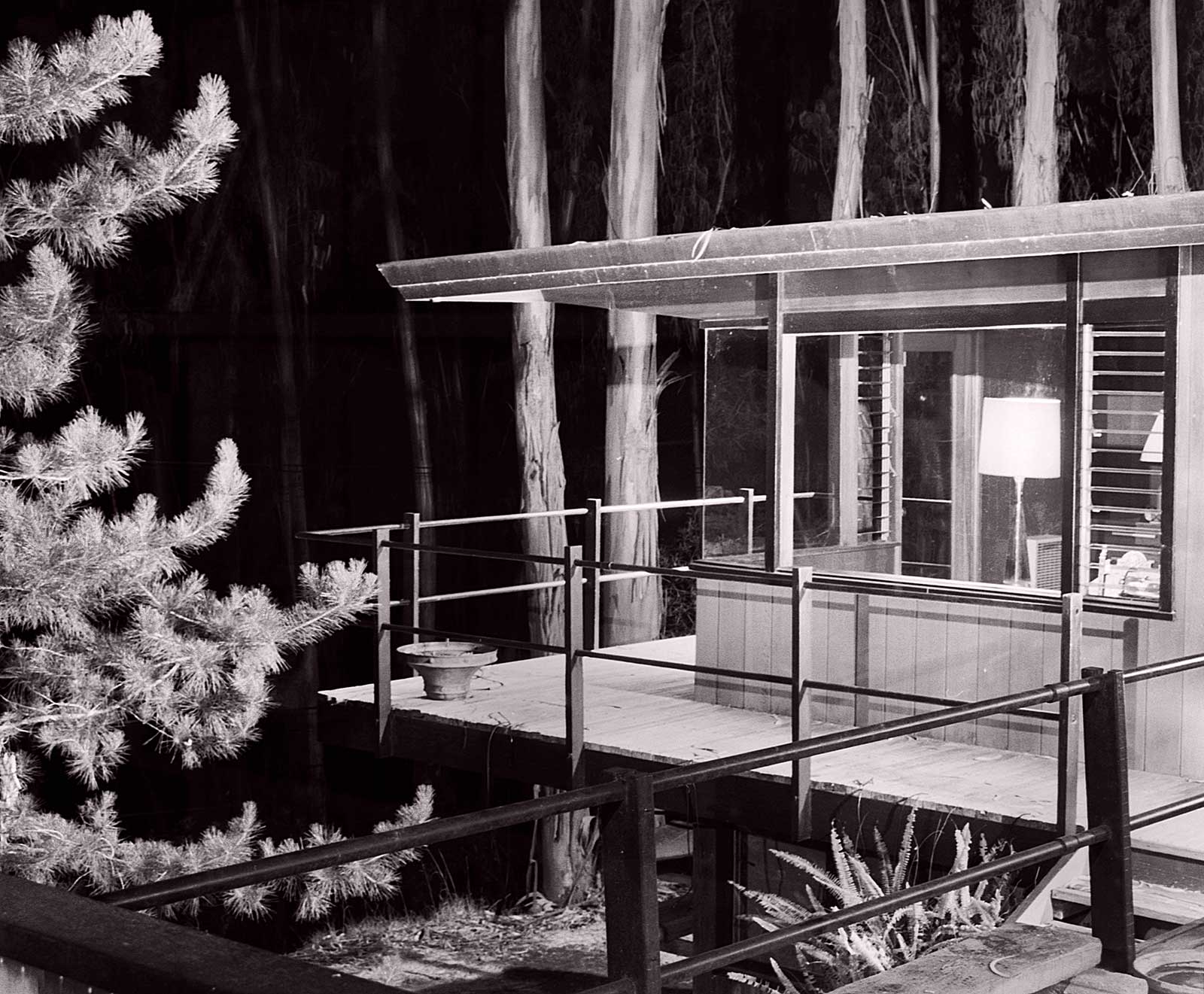 1952 - The William A. and Jean Whifler Family House, 20 La Salle Road, Hillsborough CA
. There would be eight additions, each designed by Whifler.
Deeded to his daughter Margaret Whifler Pardasani.
---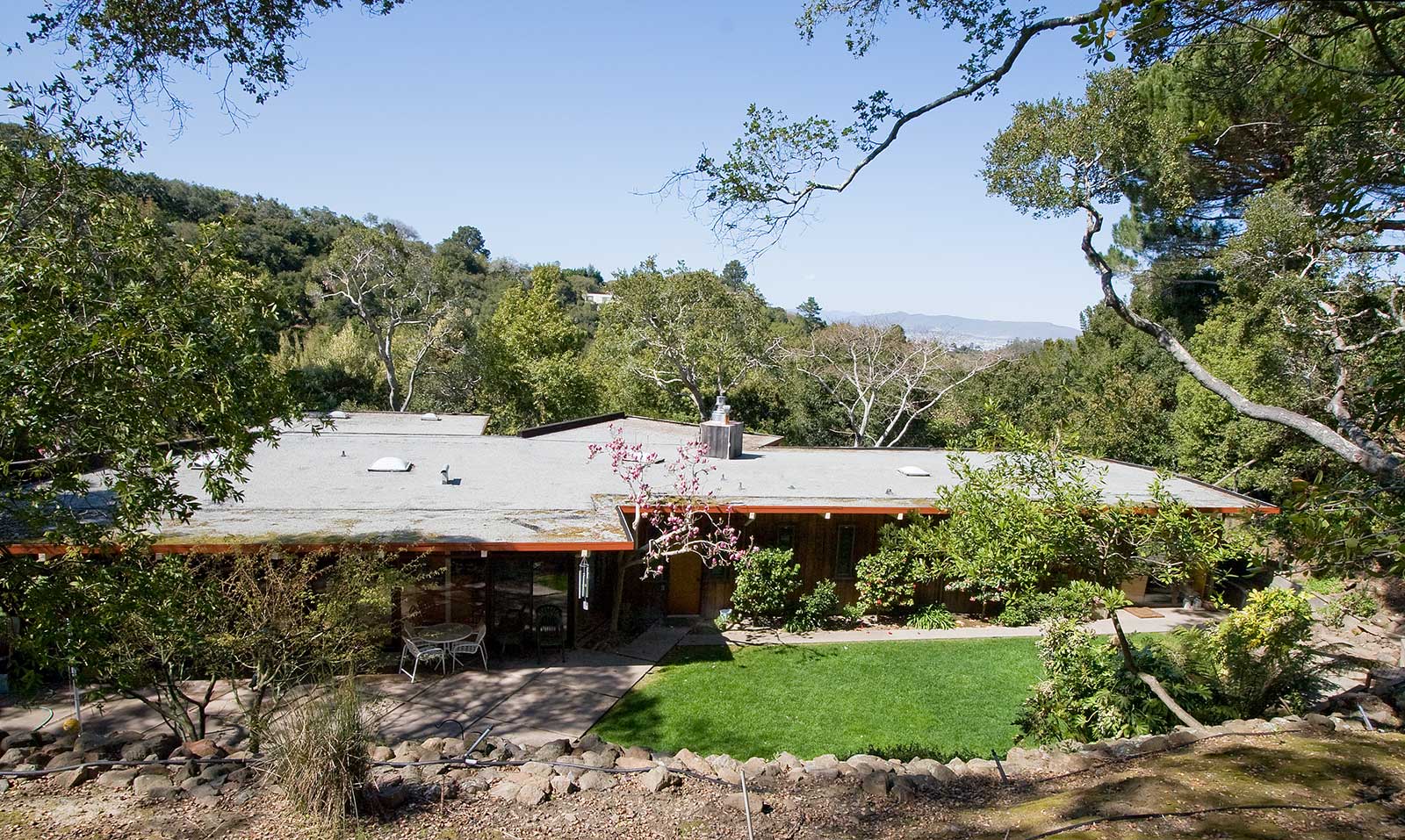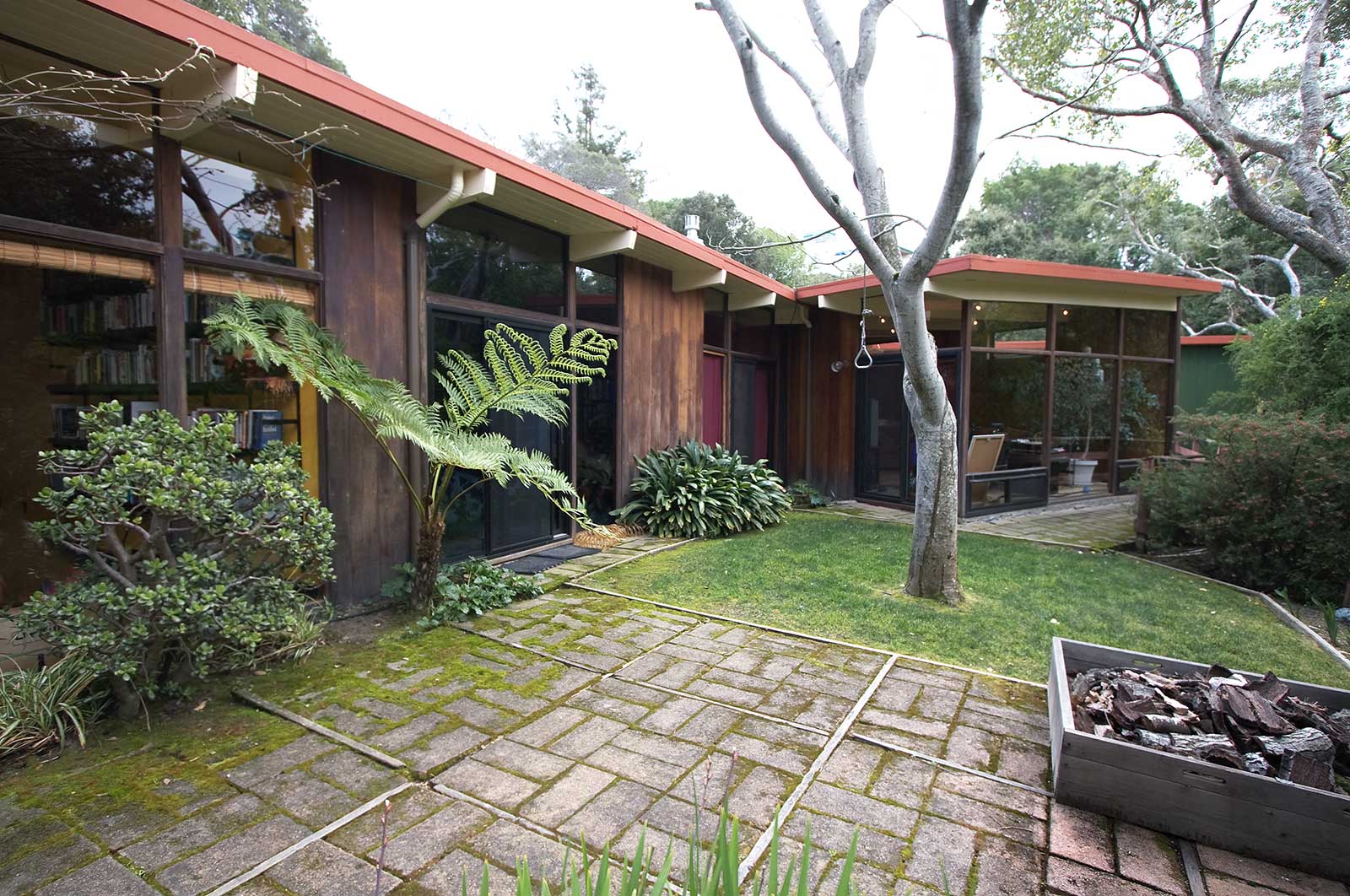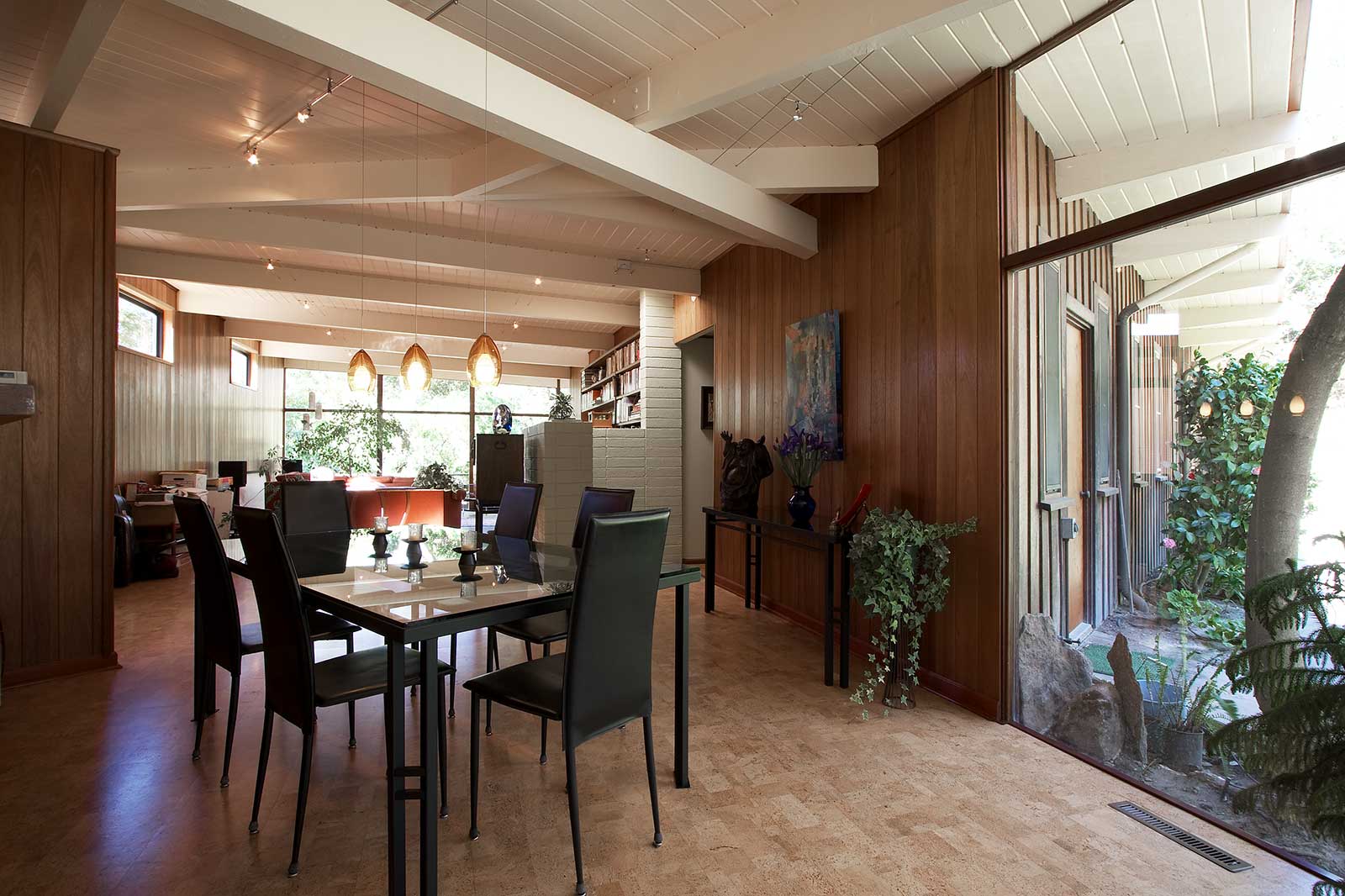 1953 - The Brown Mc Makin Residence #1

,

620 Pullman Road, Hillsborough CA

.

Designed while working for Oscar Thayer. Featured in the California Book of Homes 1955. Sold in 1995 to Peter Borocz and Denise Casentini-Borocz.
---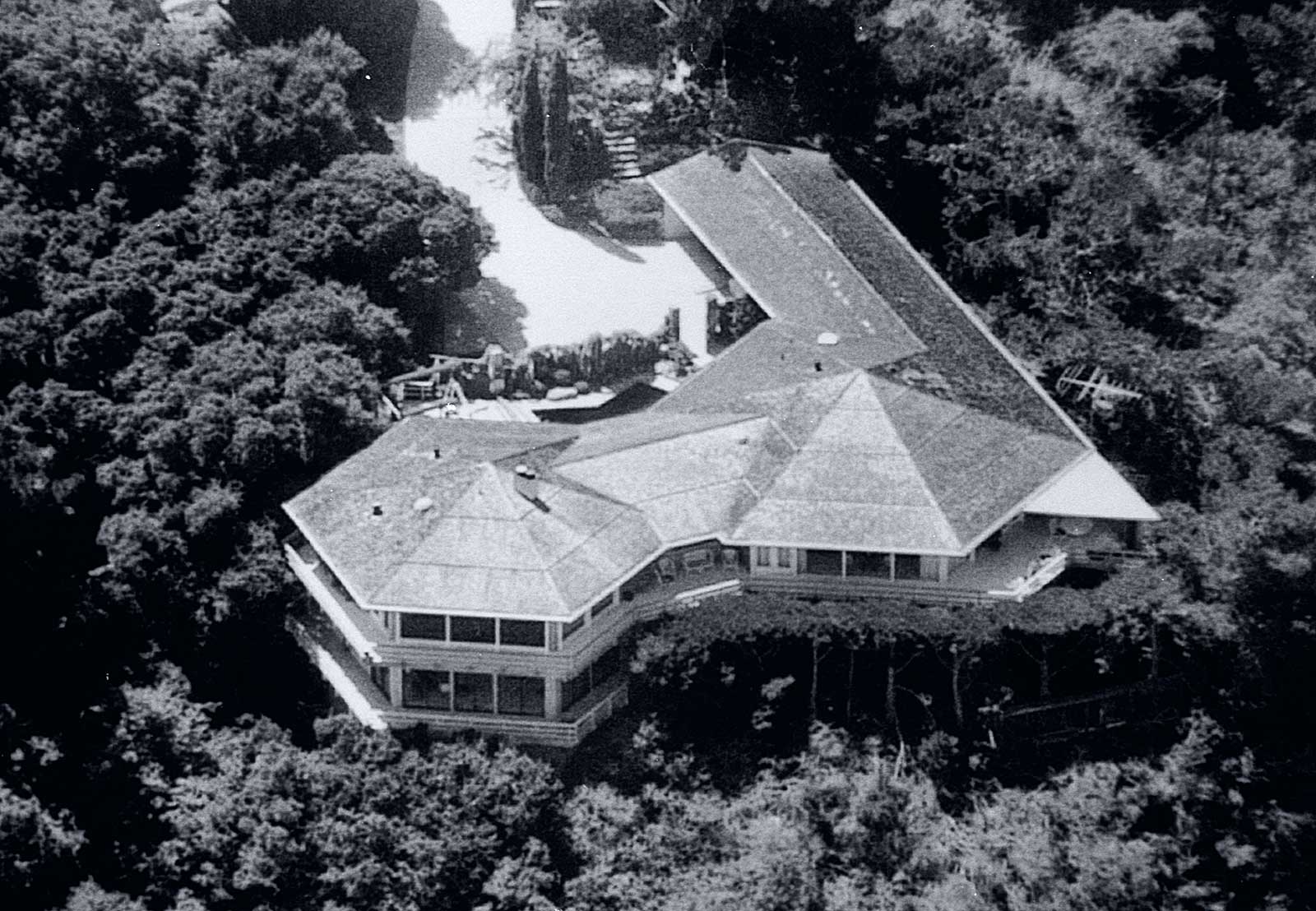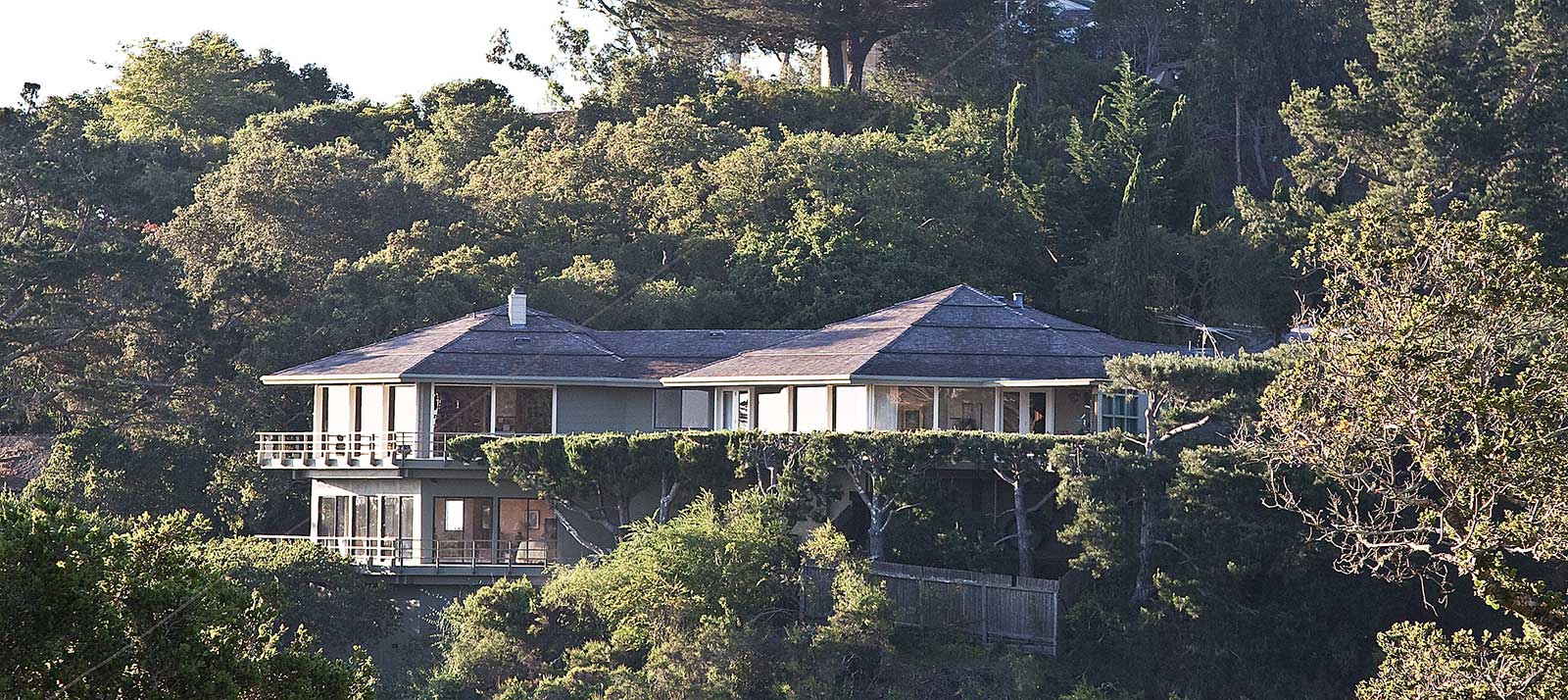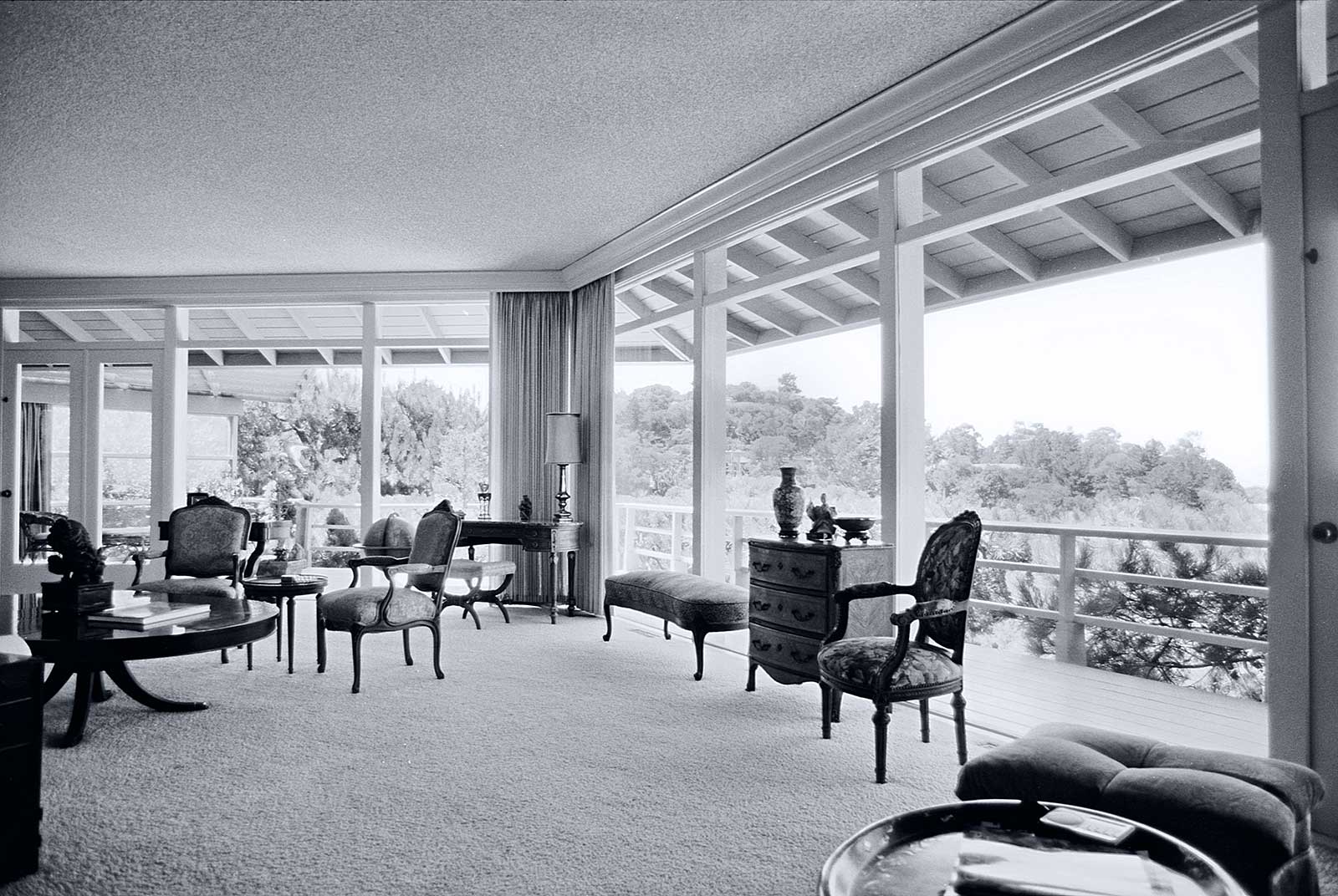 1955 - aka the Pentagon House

,

1280 View Haven Road, Hillsborough CA.

Designed while working for Oscar Thayer. Sold to Domenico Piedmonte. Sold in 2007 to William Piedmonte. Sold in 2007 to Daniel and Lynn Redington. Sold in 2014 to Weijia Li.
---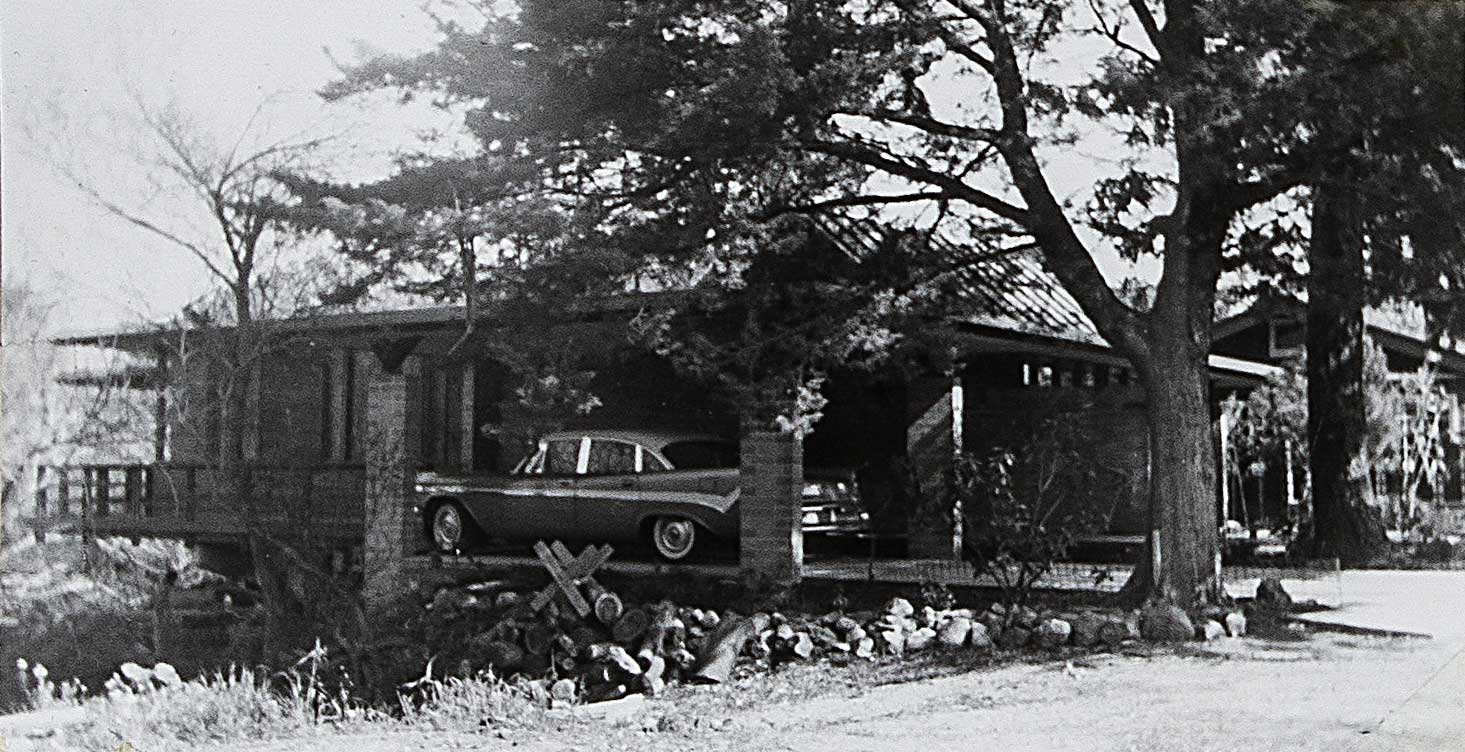 1958 - The Clara Foeppel Whifler House

,

1544 Drake Avenue, Burlingame CA. Designed for his mother on the property where Whifler grew up. Placed on the National Register of Historic Places in 2017.

Deeded to Dan Whifler, Margaret Whifler Pardasani, and Graeme Whifler. Rented.
---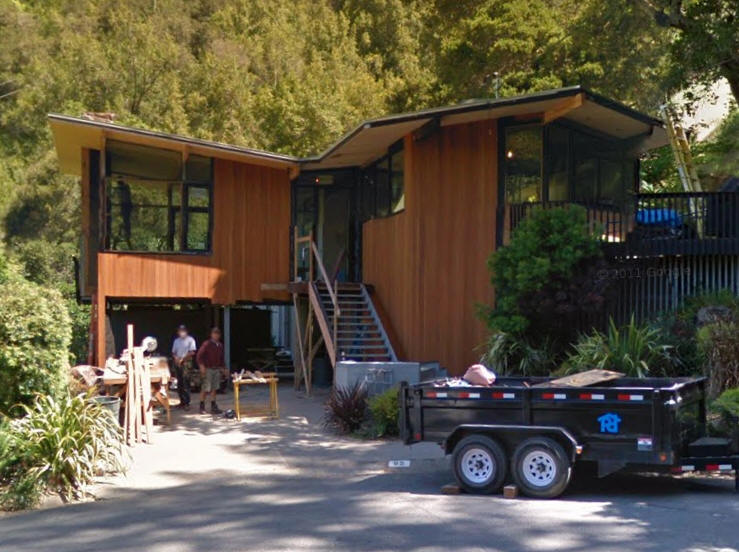 1960 - The Slate Residence, 85 Corte Dorado, Greenbrae CA (Kentfield). Sold for the first time in 2008 to Wilfred and Renee Horie. Deeded in 2014 to the Hamilton Horie Trust.
---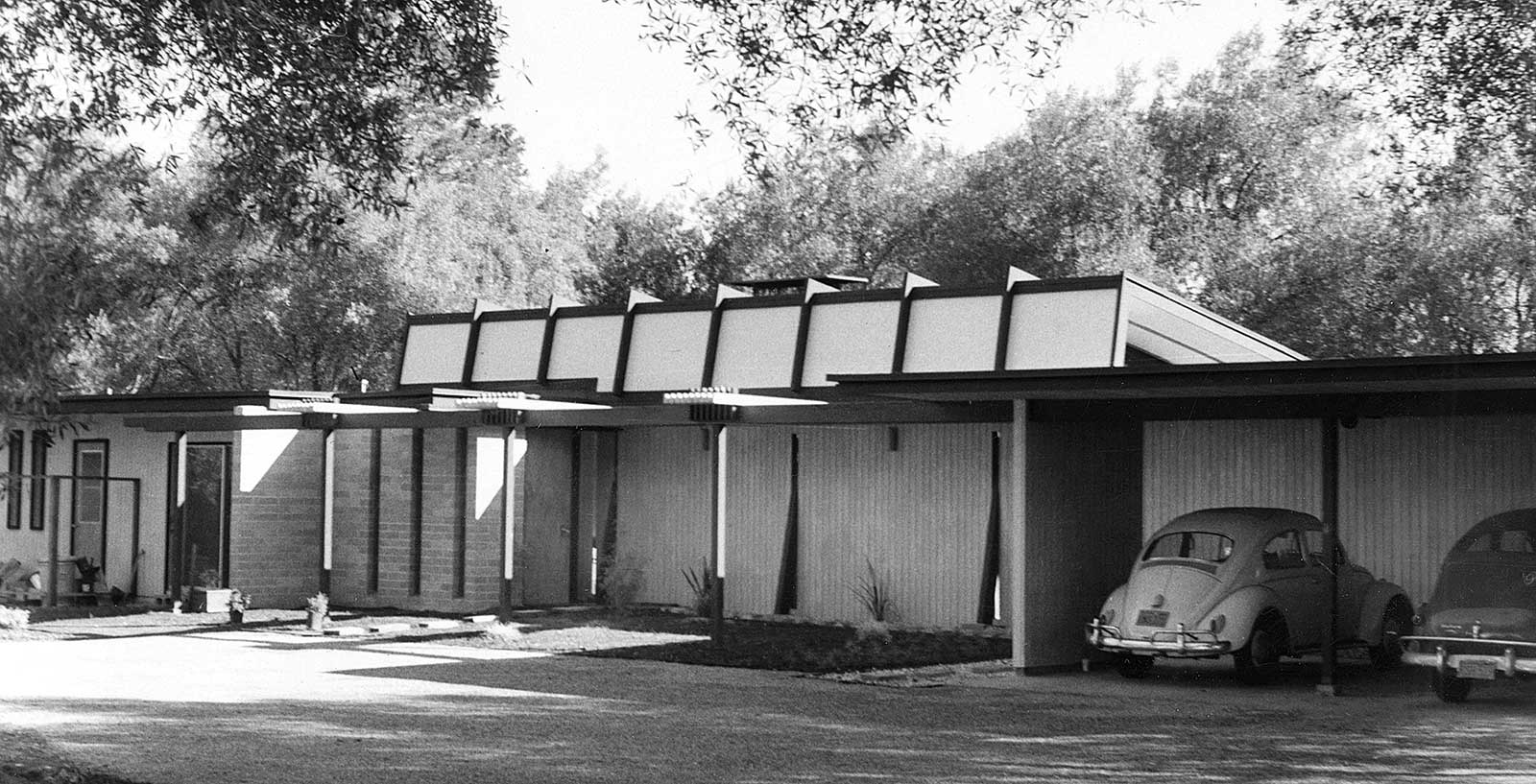 1961 - The Walter Leach Residence, 540 Ringwood Avenue, Menlo Park CA. By the late 1980's the home had several owners and many/ cheap additions. By the early 2000's the house had been transformed into a McMansion. Sold to Harry and Nicky Papadakis. Sold in 2007 to Gerard and Nathalie Brossard.
---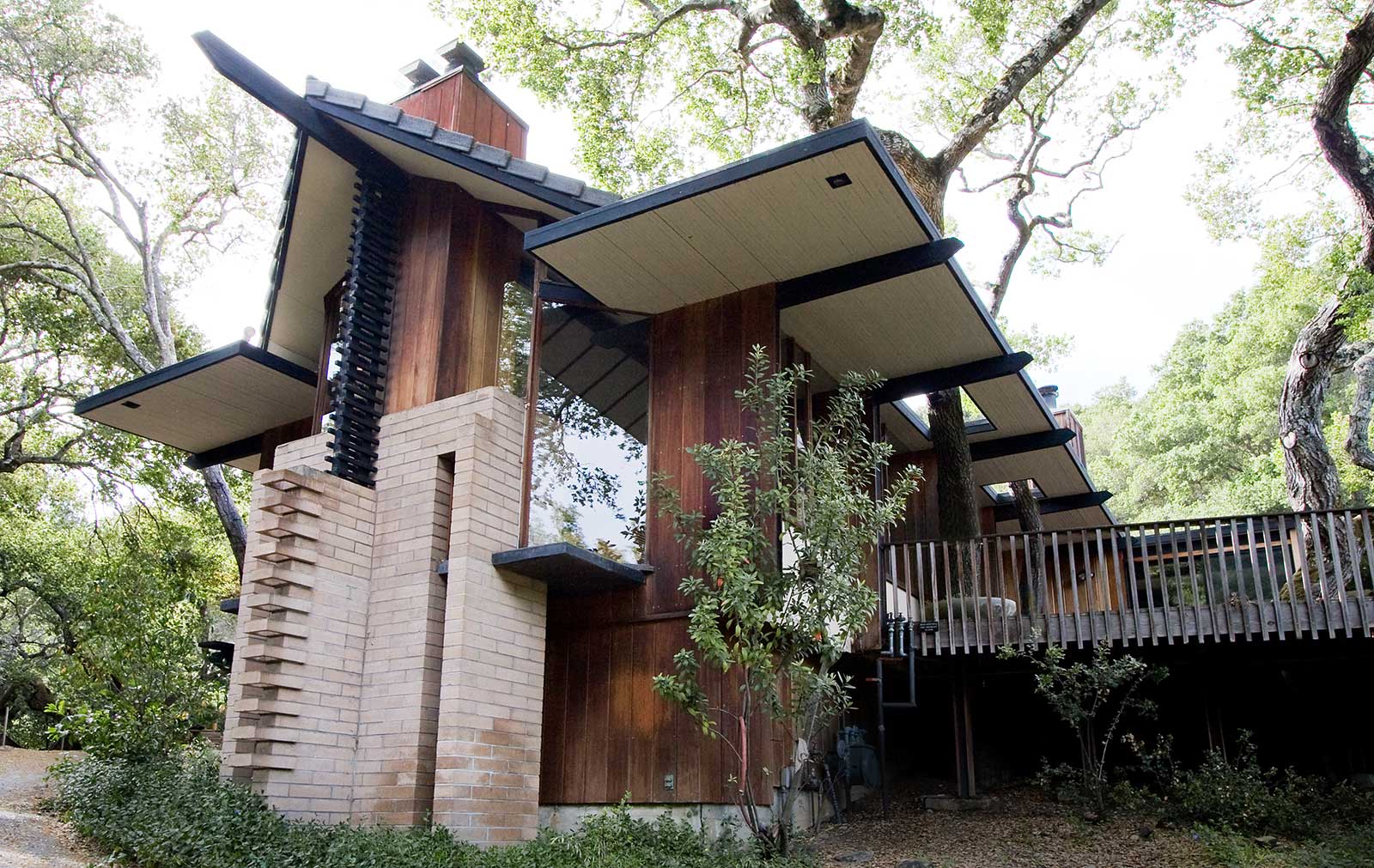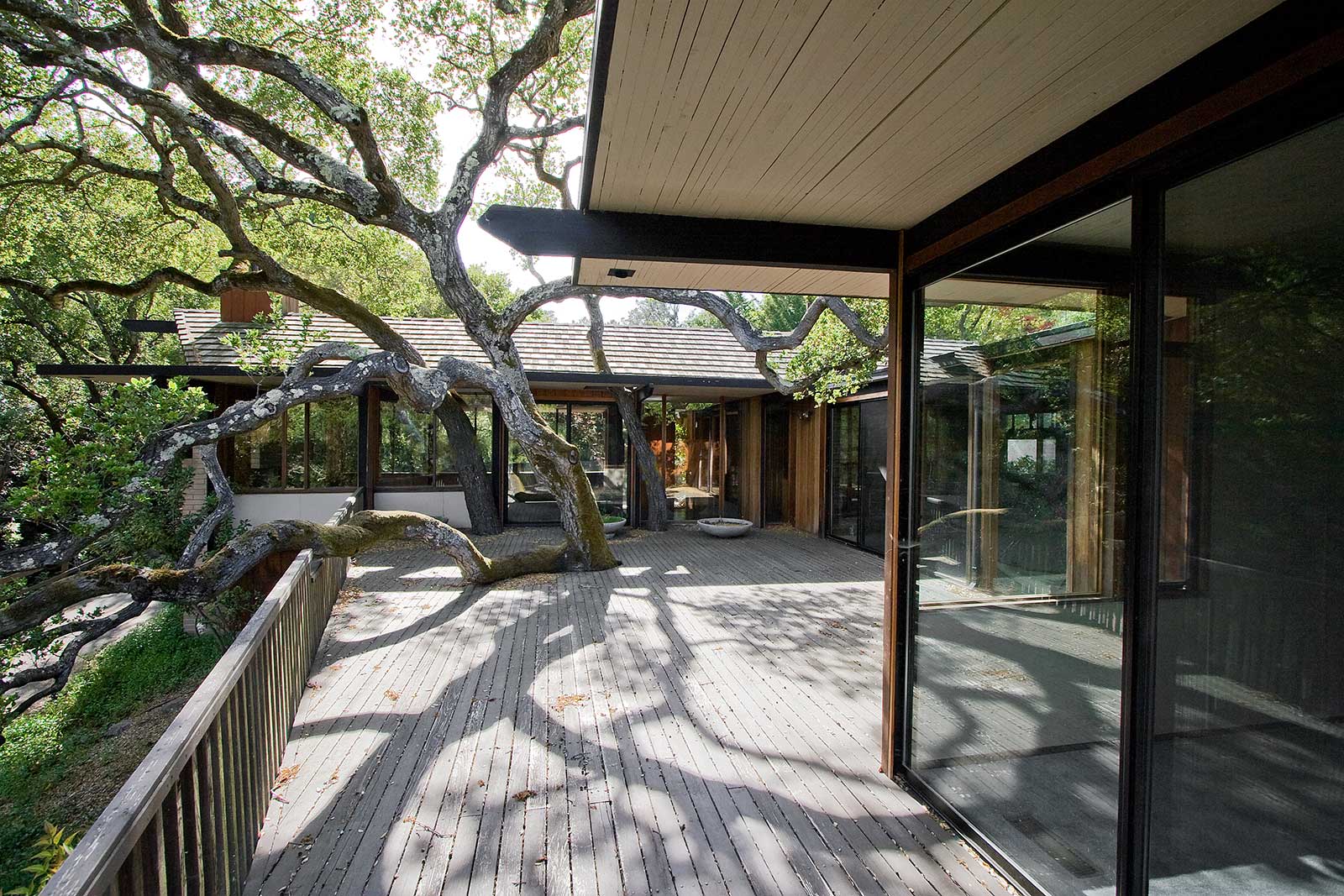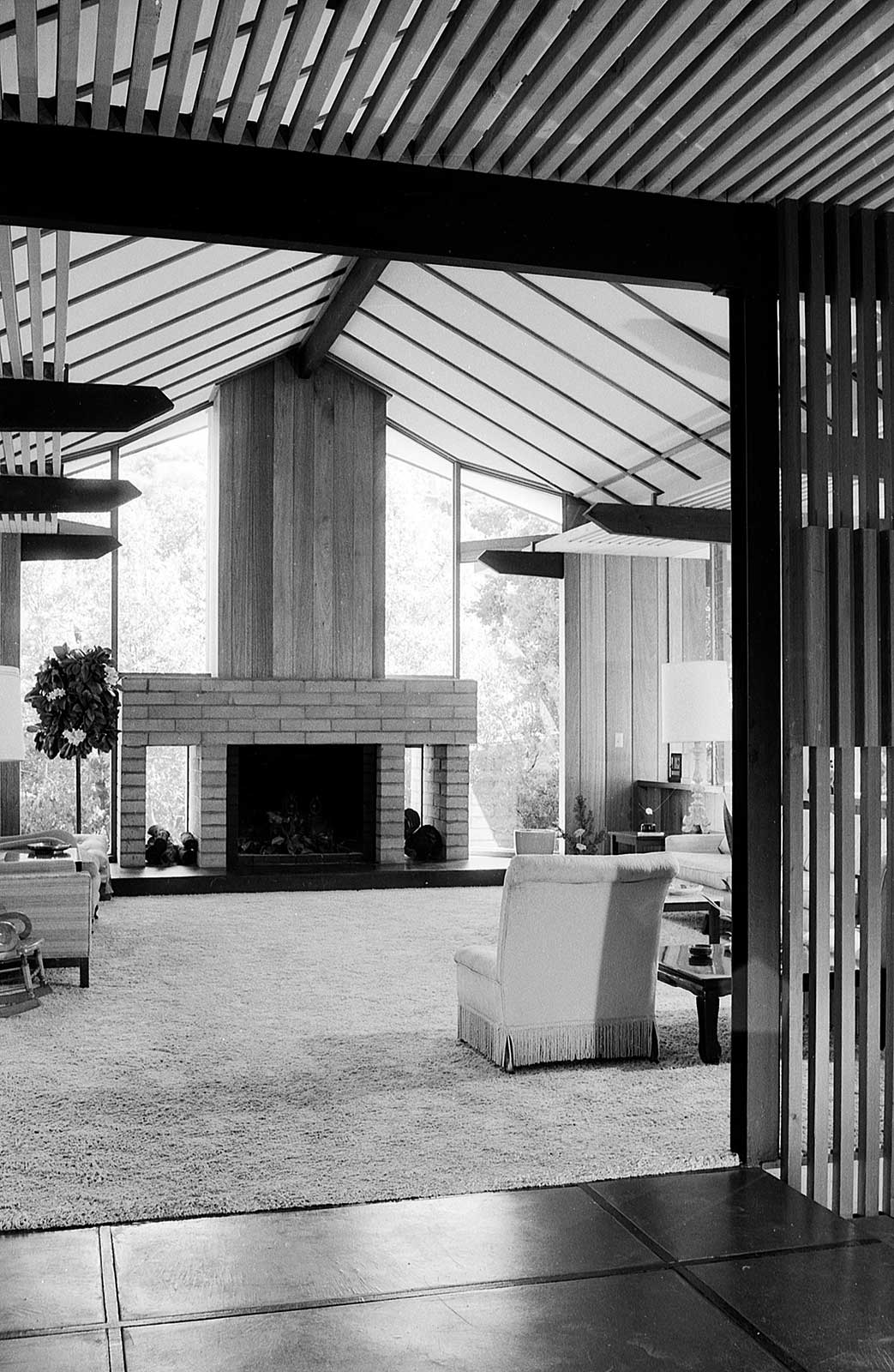 1962 - The Brown Mc Makin Residence #2

,

1388 Hayne Road, formerly 1370 Hayne Road, Hillsborough CA.

Sold to Robert Nerii in the 1990's. By 2004, the house had been abandoned. Sold around 2005, the new owners did away with much of the original design. Sold in 2006 to Ada L. and Veronica L. Chan.
---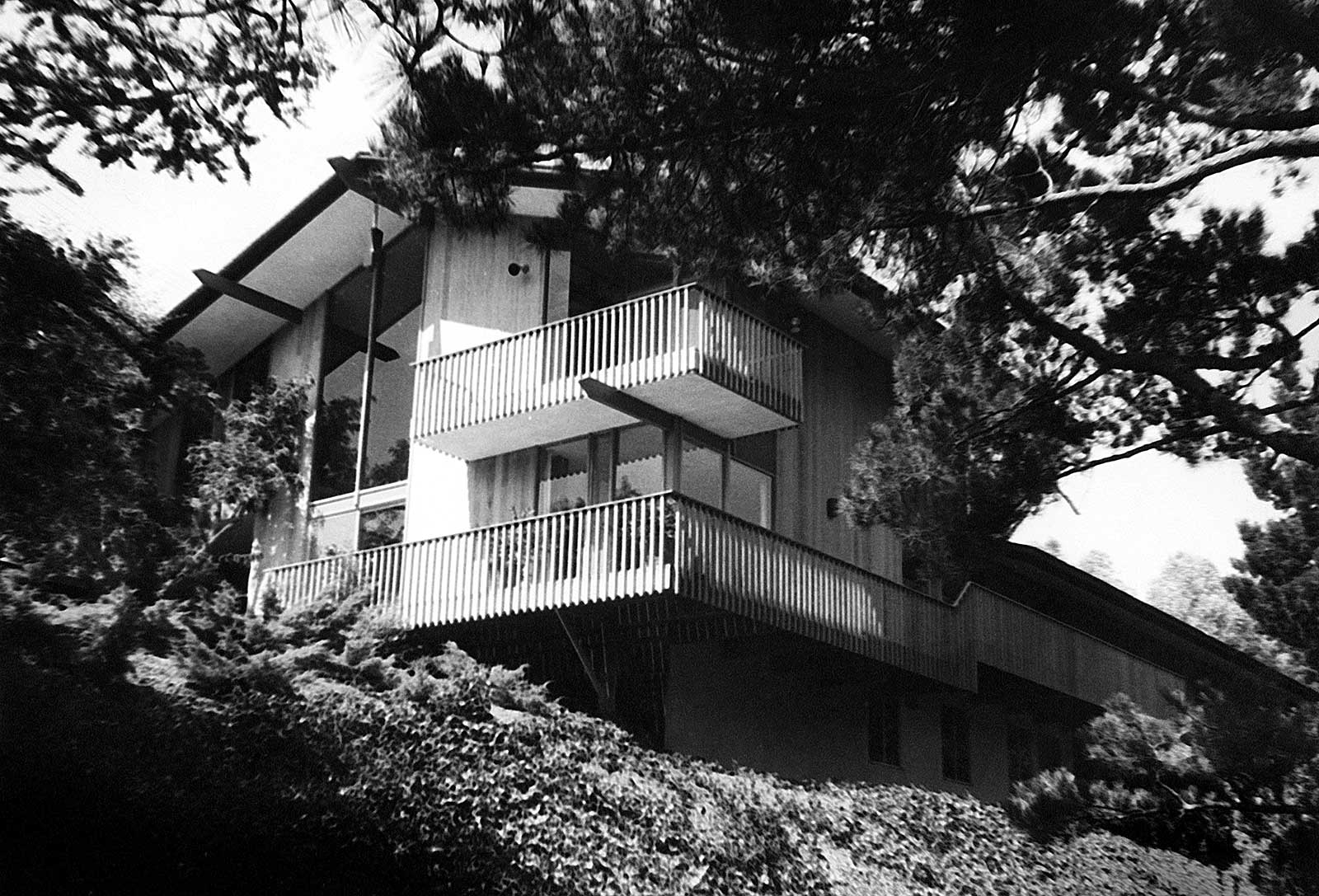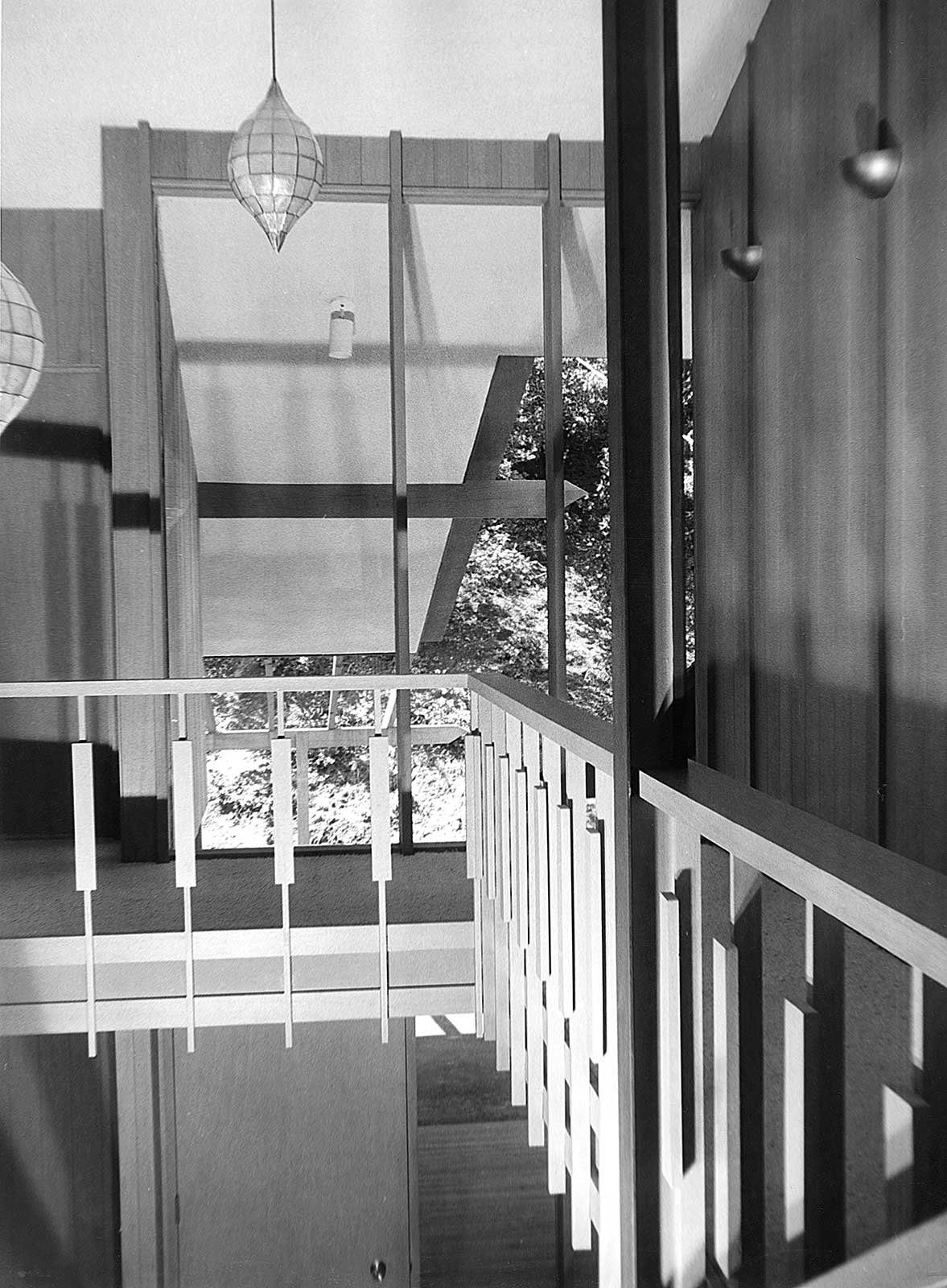 1965 - The Scruggs Residence, 1250 Millbrae Avenue, Millbrae CA. Built atop an abandoned hunting lodge. Severely remodeled in the early 1980's, and again around 2000, little of the original design survives. Sold to James and Sally Sholtz. Sold in 2006 to Yat Wa Chu and Qiyun Lin Chu.
---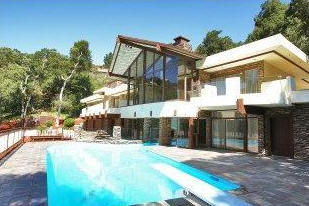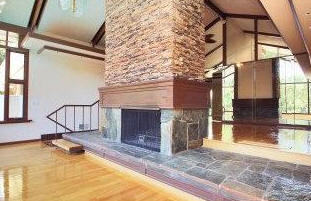 1965 - The Garrett Residence, 1060 Crystal Springs Road, Hillsborough CA. Sold to Nabeel and Erika Hadid. Sold in 2011 to Robert Eng and Carol Chen.
---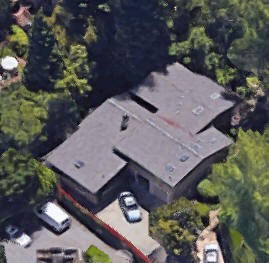 1966 - The Aitken Residence

,

413 Fulton Road, San Mateo CA. Sold in 1984 to Ronald and Darlene Nesson.
---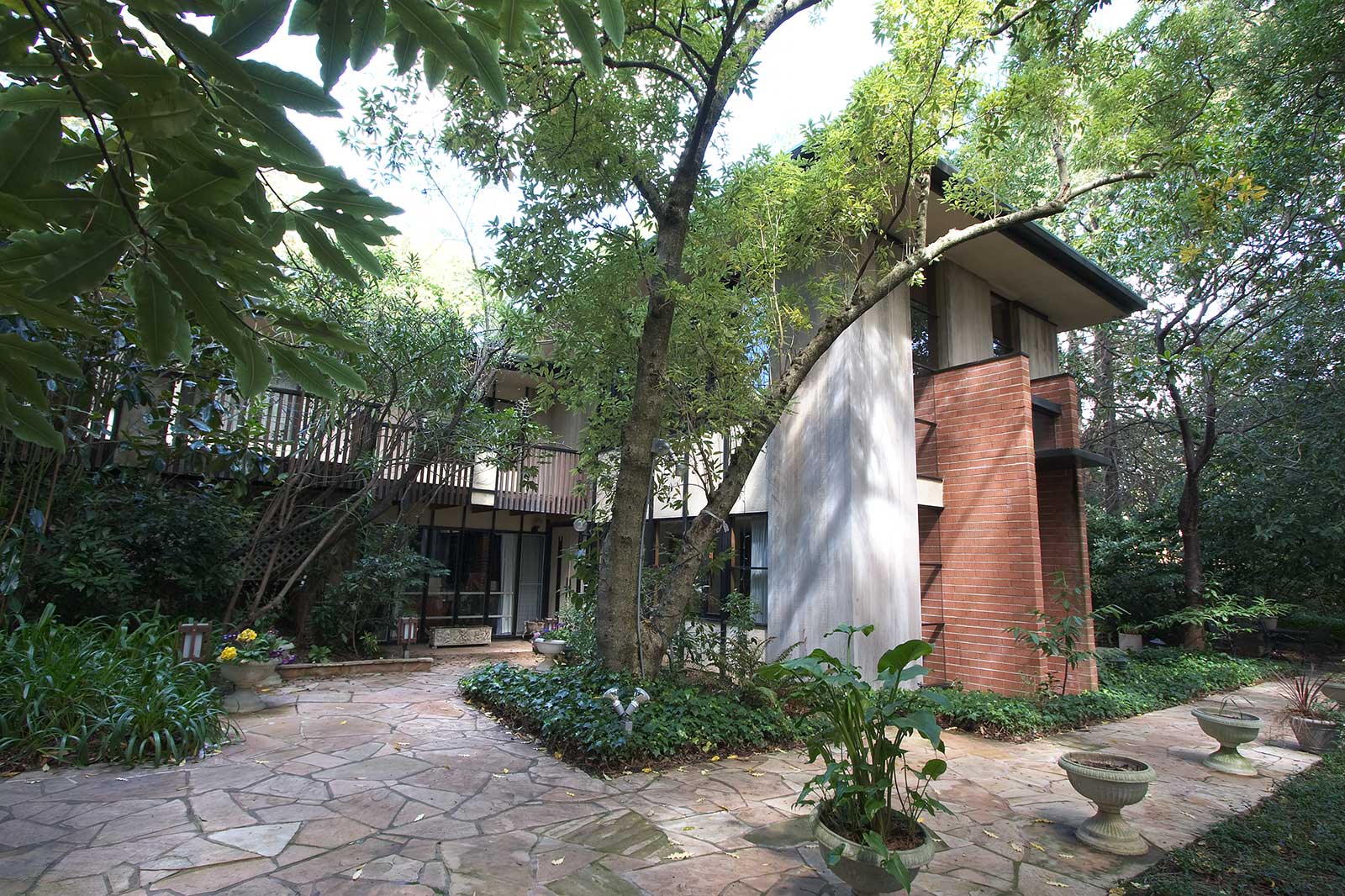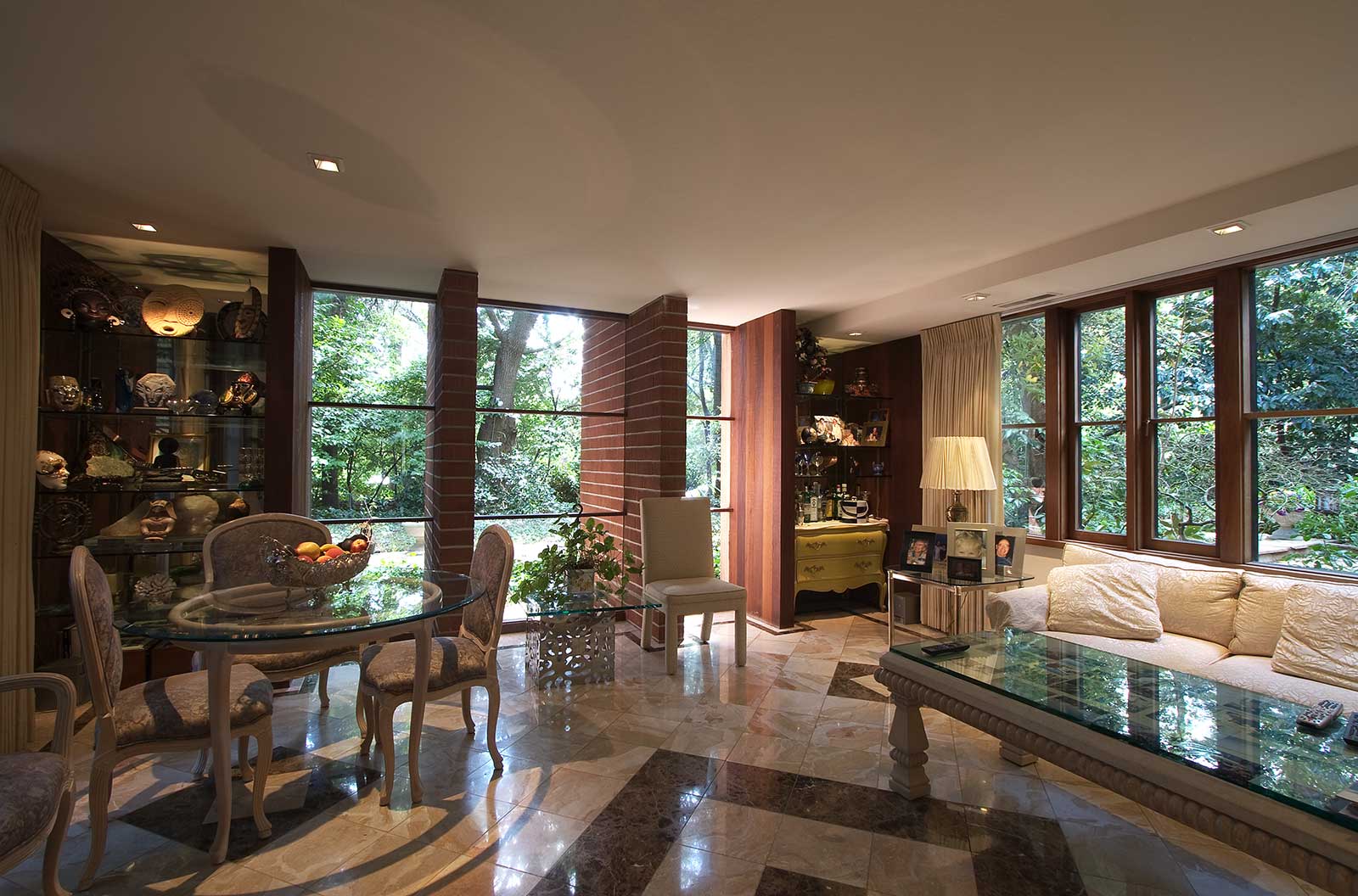 1967 - The Prozan Residence, 2180 Forest View Avenue, Hillsborough CA
. Still with the original owners as of 2017.
---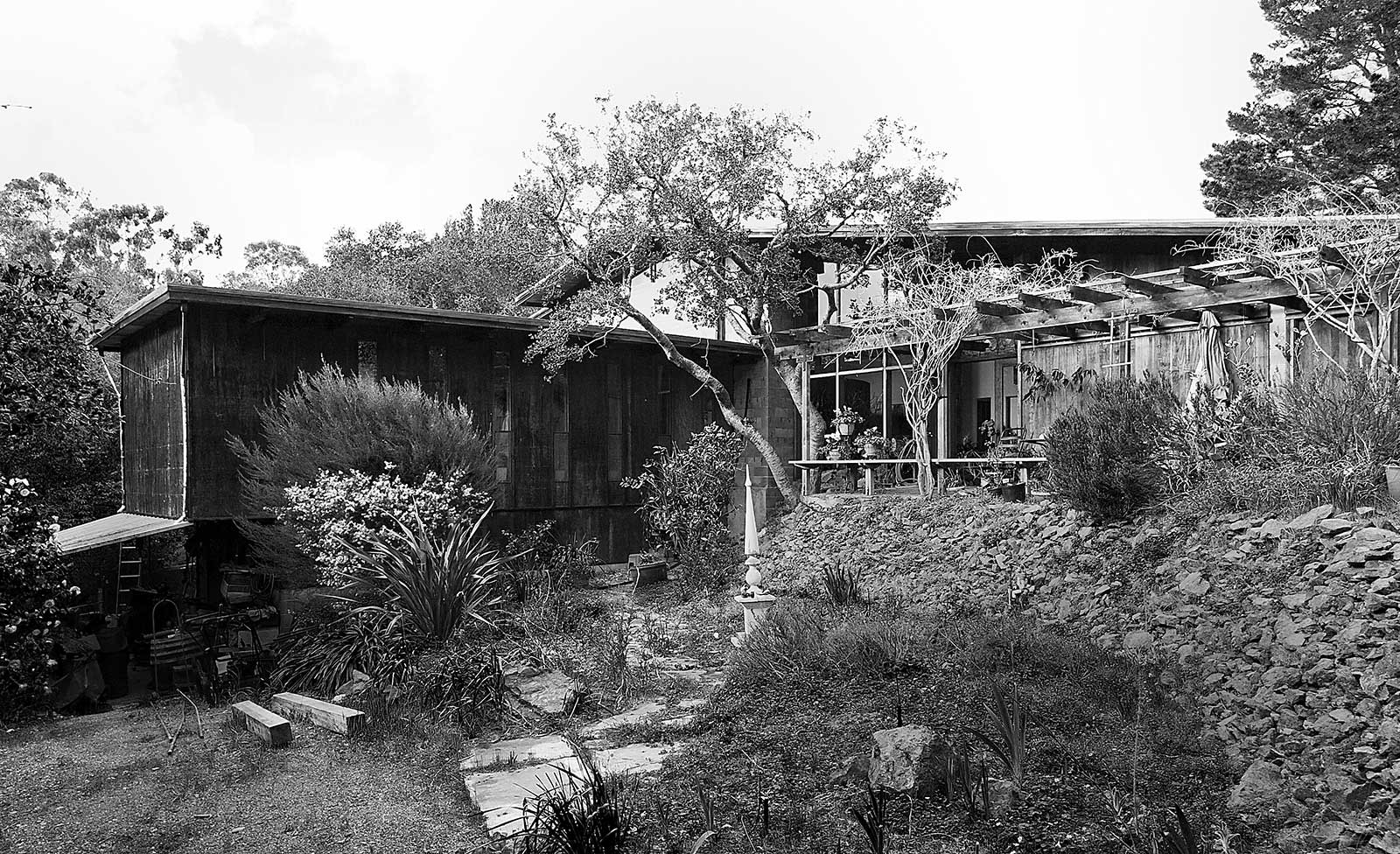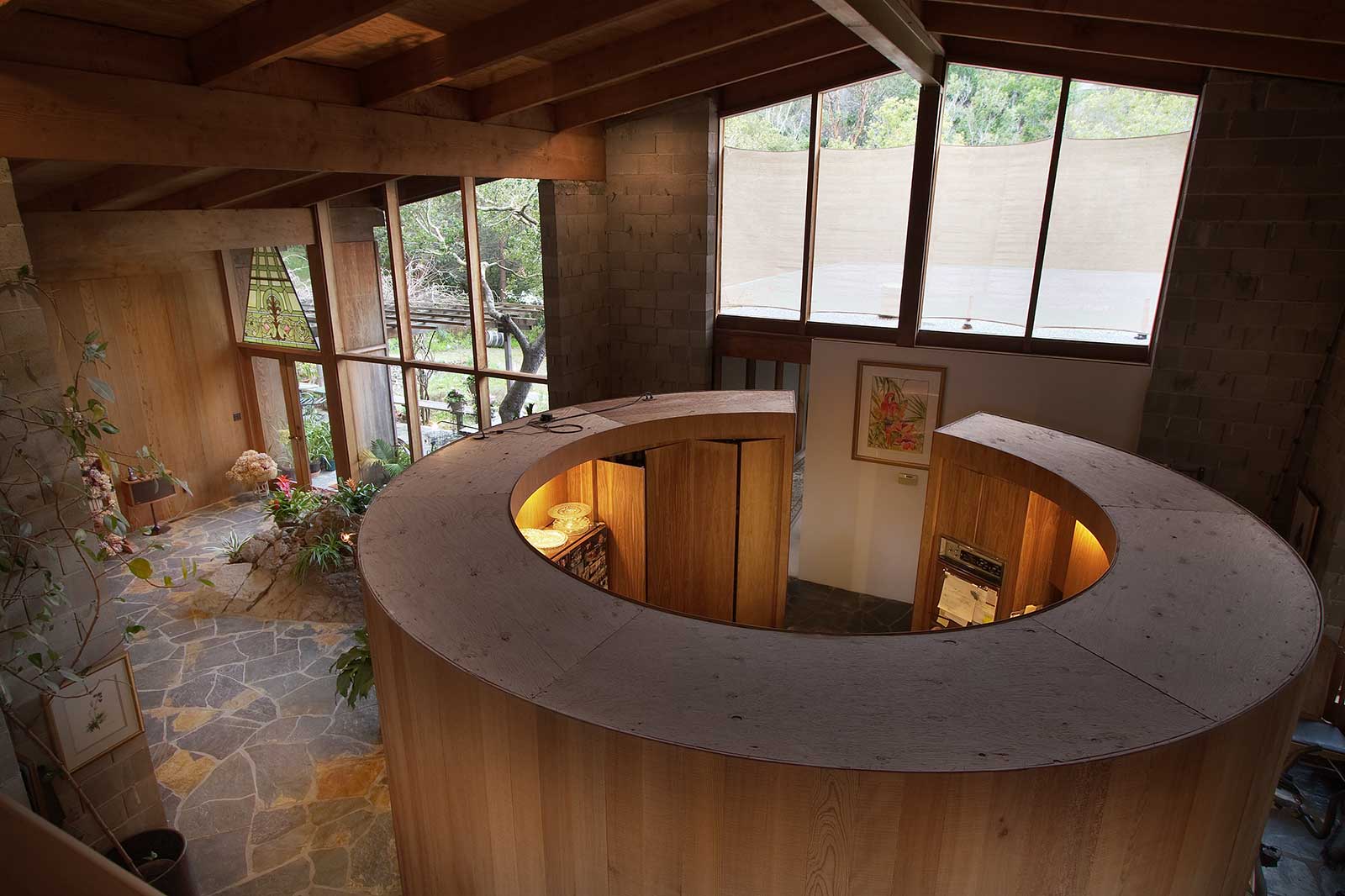 1976 - The Gene Knowles Residence

,

240 Glen Aulin Lane, Burlingame CA. Still owned by the Knowles as of 2017.
---
Sources include: Son Graeme Whifler, www.williamwhifler.com.