USModernist at Expo 2020
aka the World's Fair!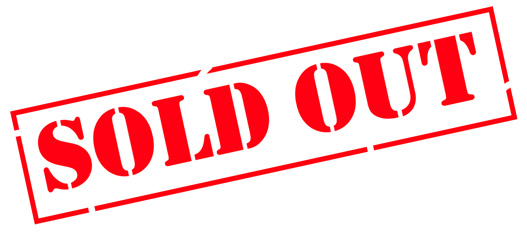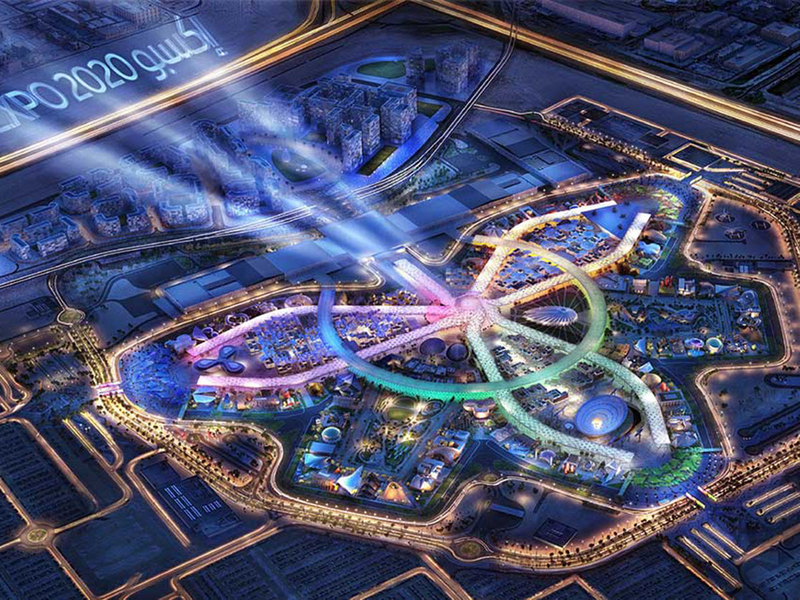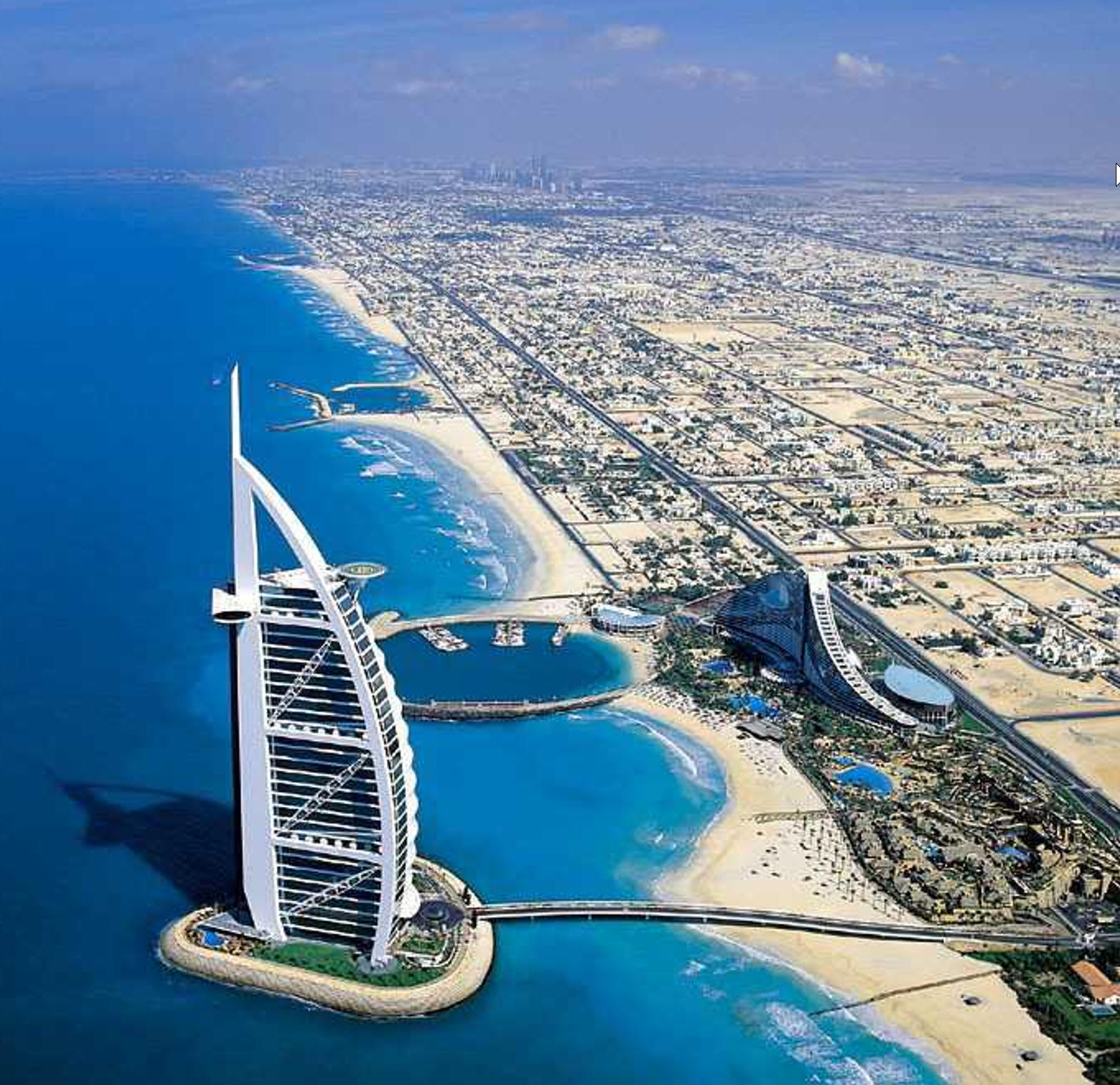 Dubai and Abu Dhabi, UAE
November 3-13, 2020
Guess what? The World's Fair did not end in 1964 in New York!
Expo 2020 is a World Expo (what Americans call a World's Fair) in the United Arab Emirates (UAE). A World Expo lasts six months and adheres to universal themes. The Expo 2020 site is 1083 acres between Dubai and Abu Dhabi. That's huge - the size of a major airport. The master plan is organized around themes of Opportunity, Mobility and Sustainability.
You just won't believe the sheer magniture of amazing buildings and where we're going. You will discover unbelievable architecture in this truly once-in-a-lifetime opportunity - with virtually everything included! Wow, that's incredible! We think so, too.
People love discovering Modernist architecture with USModernist. We've taken design fans to New York, Chicago, LA, Fallingwater, Palm Springs, Phoenix, London, Brussels, Amsterdam, Copenhagen, Oslo, Berlin, Zurich, Washington, and all around North Carolina - 100 tours over 10 years.
---
SCHEDULE of DELIGHTFUL EVENTS
---
Day 1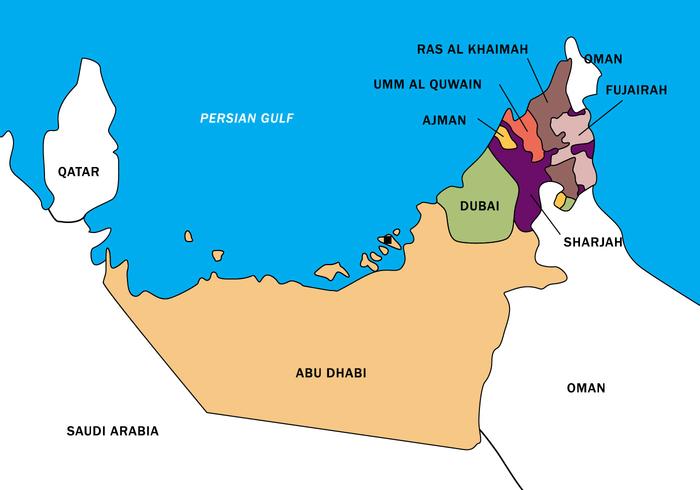 We fly to the UAE from RDU via Chicago. Dinner and breakfast and lunch will be served on board.
---
Day 2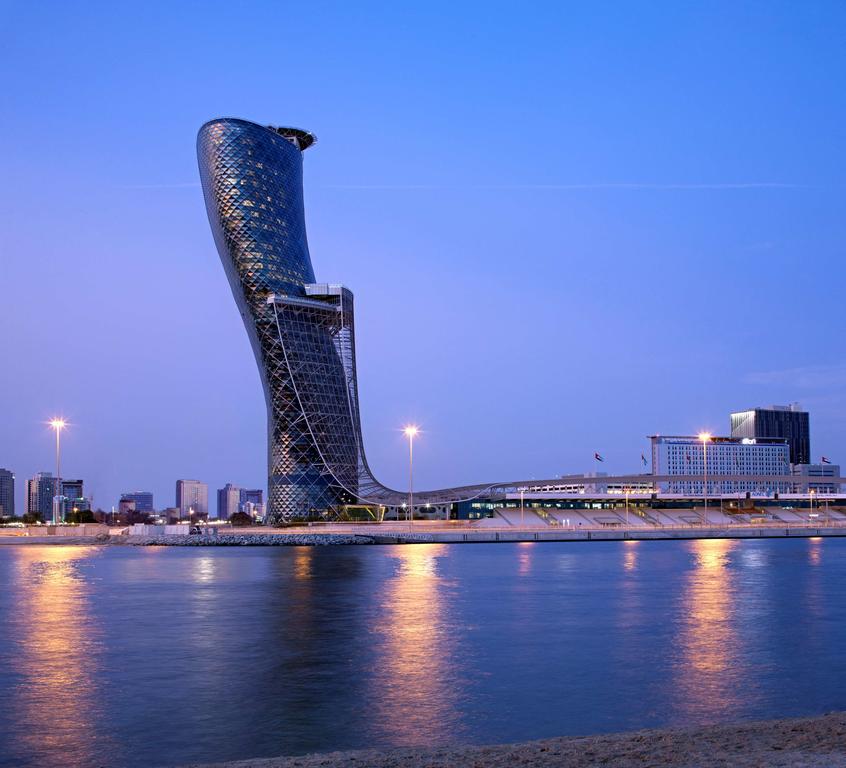 The Andaz Capital Gate, designed by RMJM

We arrive in the early evening and you'll transfer to our new home, the Andaz Hotel inside the fantastic Capital Gate. You're guaranteed a view as the rooms start at the 18th floor! That night, a welcome reception inside the hotel.
---
Day 3 - Abu Dhabi Overview
Abu Dhabi is home to some of the most impressive modern architectural sights in the world! After breakfast, you will explore this UAE capital with our expert guide.

Aldar HQ Building, designed by MZ Architects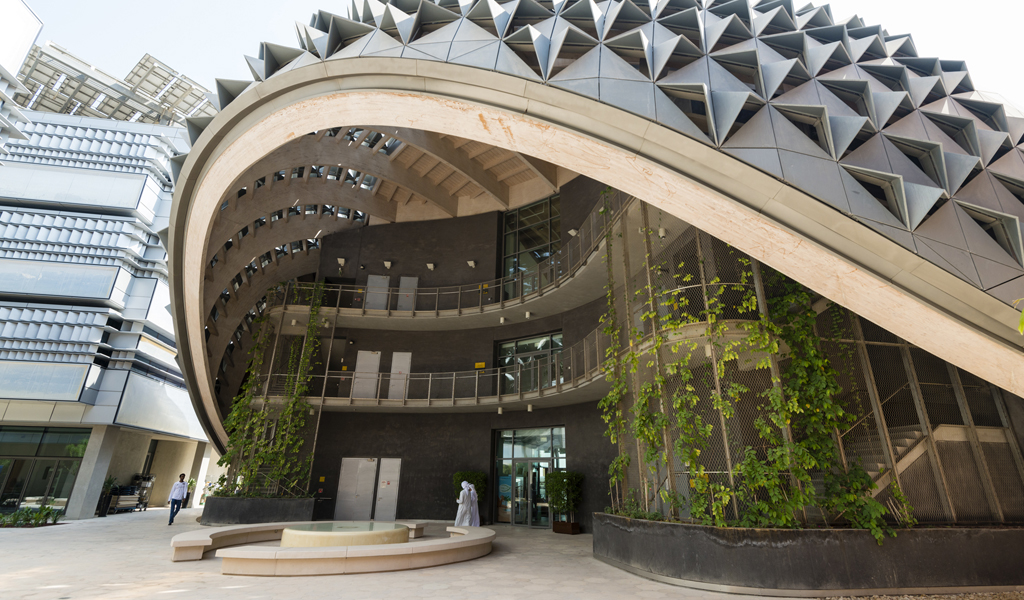 Masdar City, the worlds largest, energy-independent, green development, master planned by Norman Foster and Partners


The Sheikh Zayed Bridge, designed by Zaha Hadid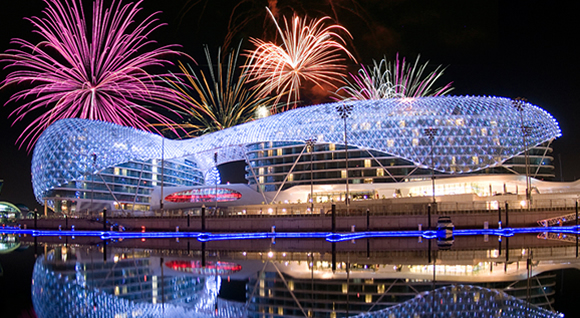 Yas Viceroy Hotel
We will visit amazing modern architecture sights today as well as some of the must-see landmarks of the city. During the tour, we will explore the Sheikh Zayed Mosque, the Sheikh Zayed Bridge, Aldar HQ, Mascar City, and the Yas Viceroy Hotel. Lunch and dinner is on your own.
---
Day 4 - Louvre Abu Dhabi on Saadiyat Island!

After a wonderful breakfast in your hotel, we will start our second day of touring in Abu Dhabi! The Saadiyat Cultural District is dedicated to culture and art within Saadiyat. Crafted by the world's greatest architectural minds, the area is a shining beacon on the international art scene with lots of new museums by world-class architects.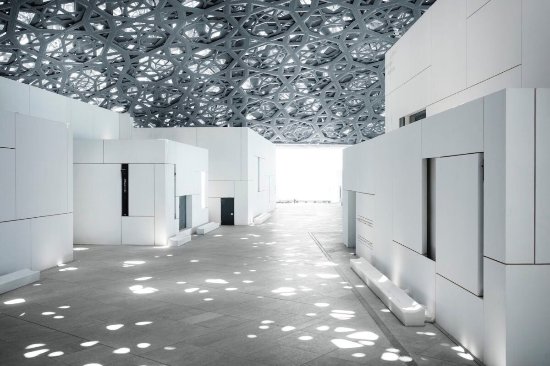 The Louvre Abu Dhabi, designed by Jean Nouvel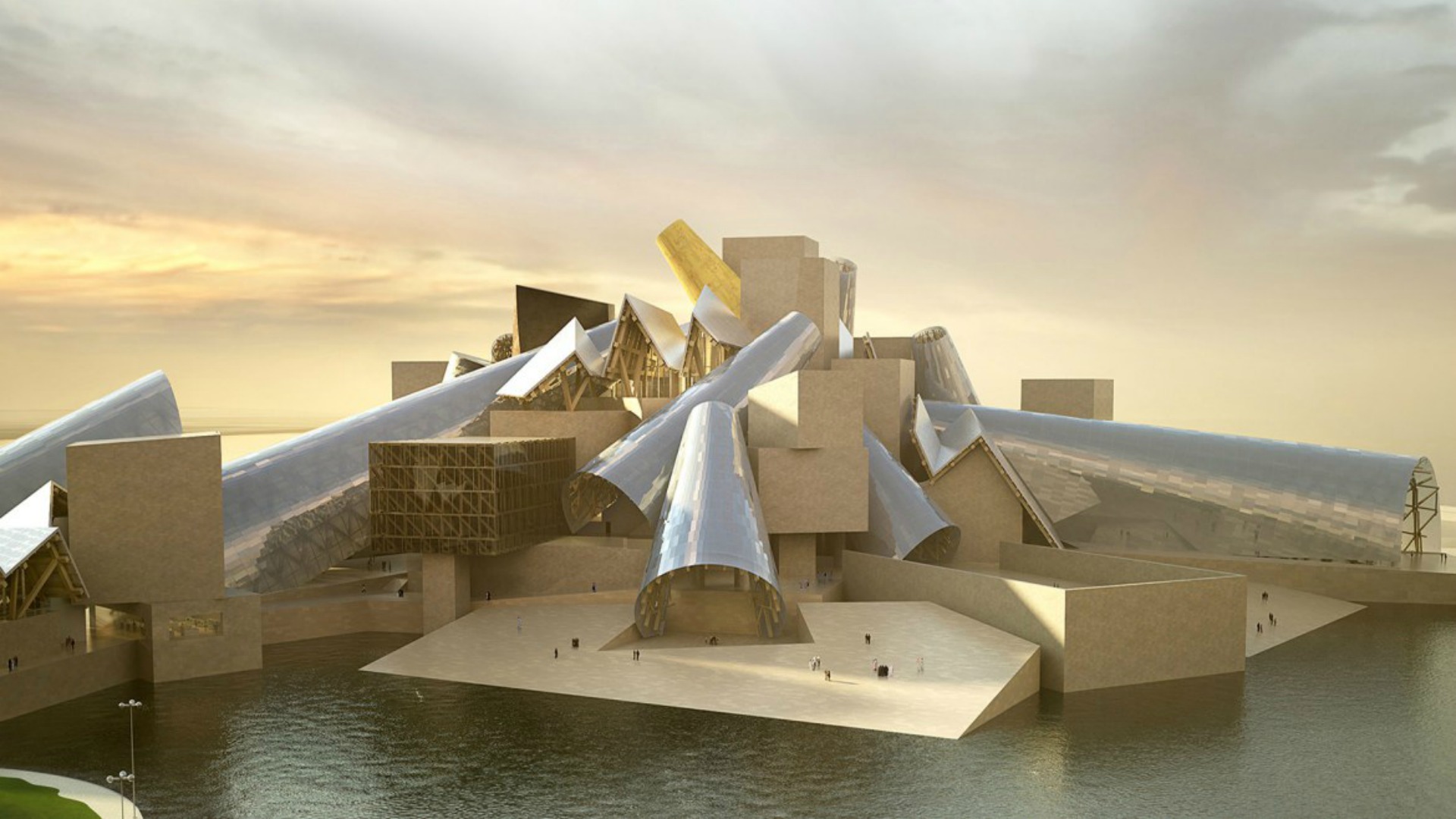 The Guggenheim Museum Abu Dhabi, designed by Frank Gehry (the building won't be ready, but we'll drive by)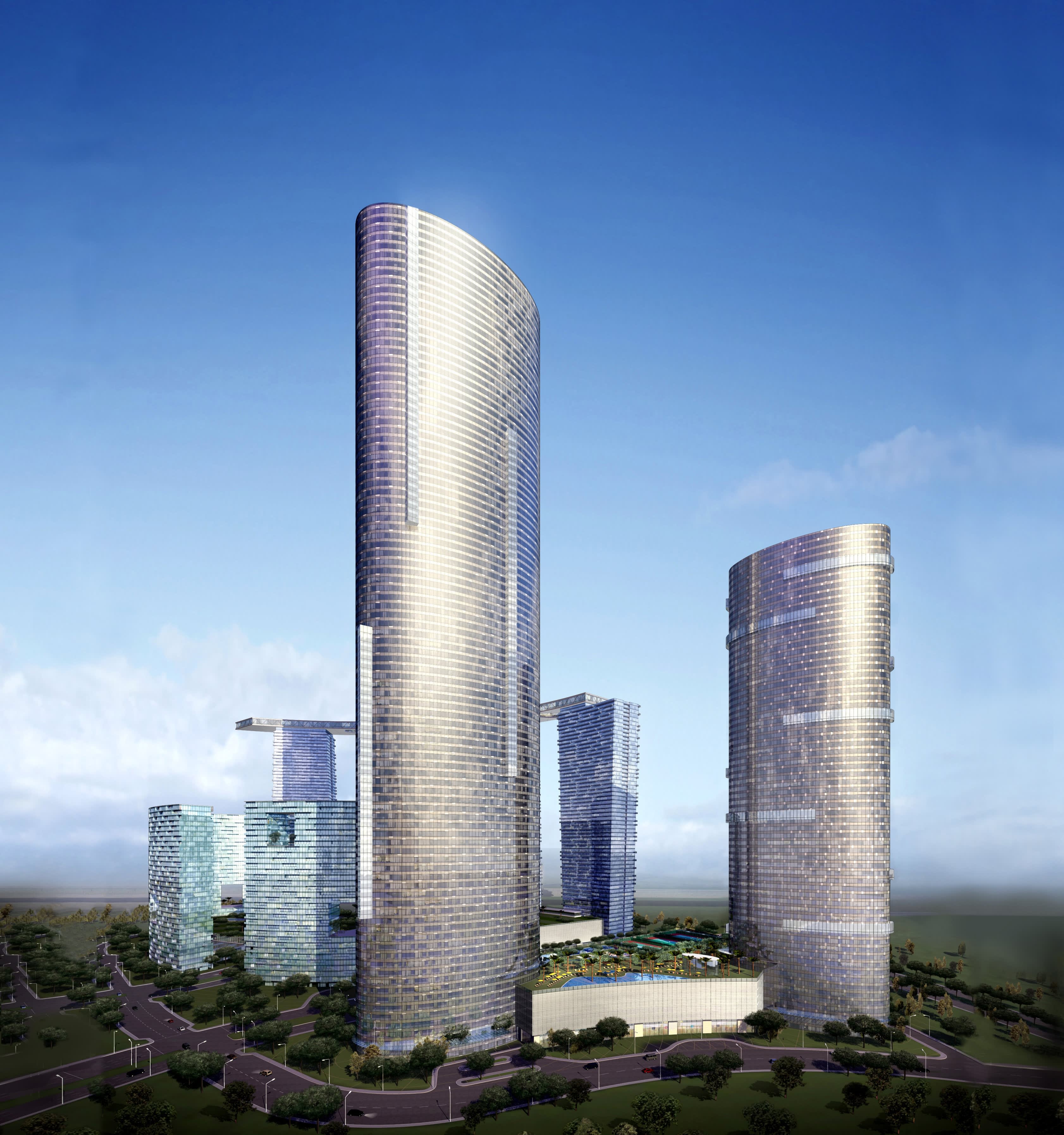 Sun and Sky Towers, designed by Arquitectonica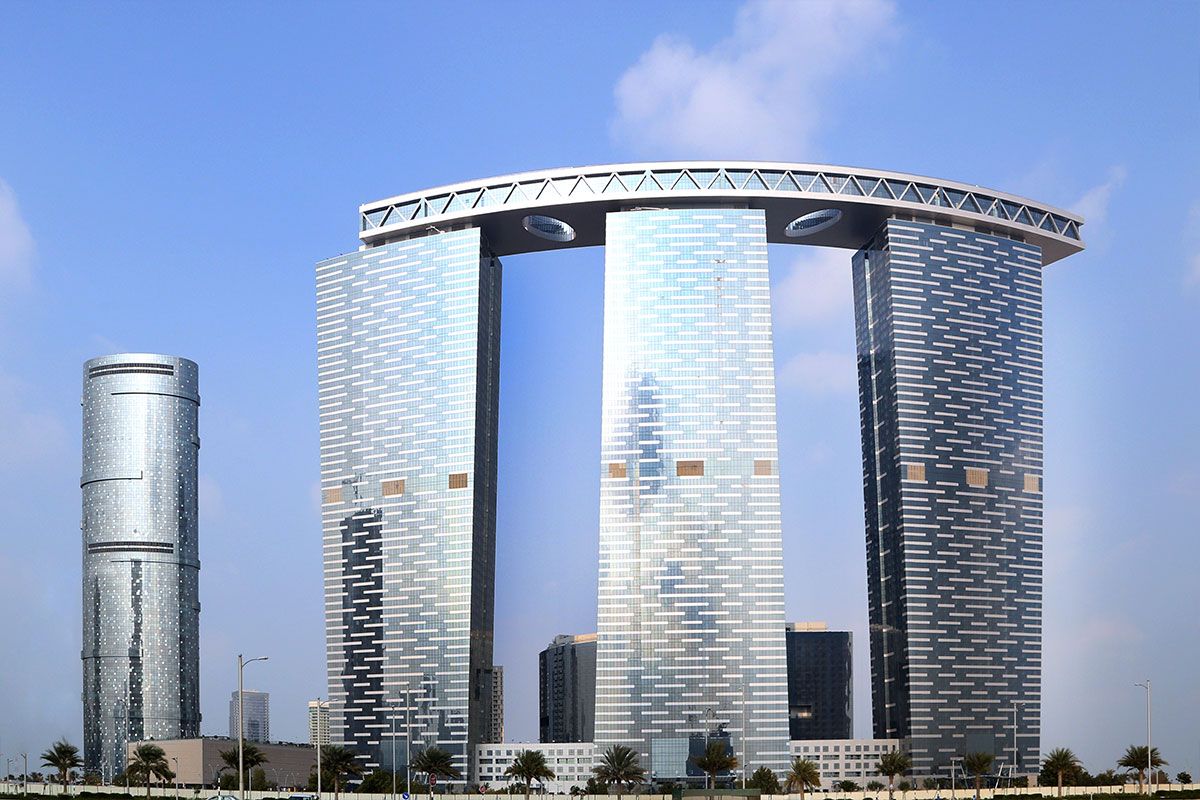 The Gate Residential Towers, designed by Arquitectonica
Later we will visit Reem Island, aka Skyscraper Island, and explore Sun Tower, Sky Tower, and The Gate Residential Tower.
---
Day 5 - Saadiyat Island Part 2!

The Zayed Museum Abu Dhabi, designed by Norman Foster and Partners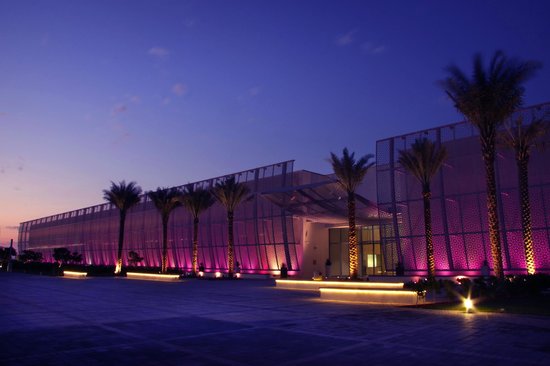 Manarat Al Saadiyat Cultural Center, designed by Znera Space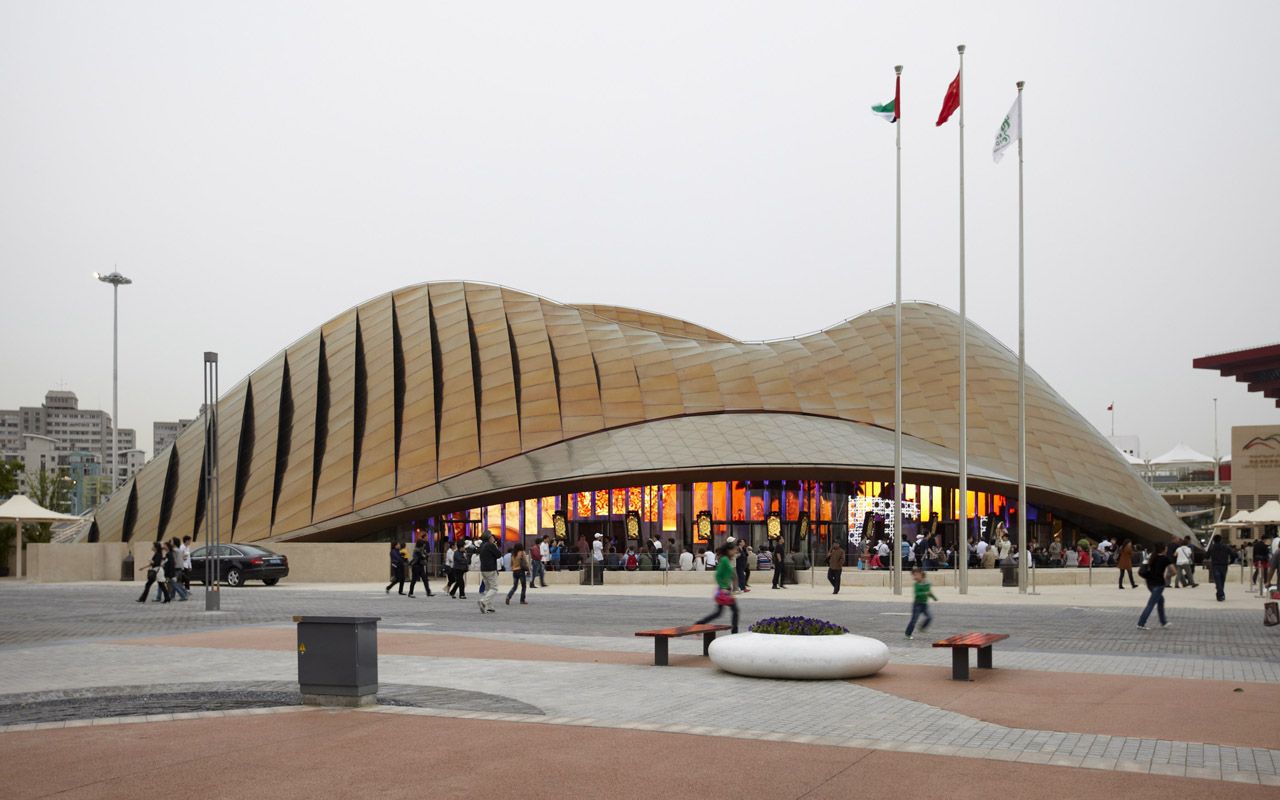 2010 Shanghai World Expo UAE Pavilion, designed by Norman Foster and Partners
After breakfast, you will explore more of famous Saadiyat Island, including a visit to the Zayed National Museum, and exterior visits to Manarat Al Saadiyat Cultural Center and the 2010 World Expo UAE Pavilion.
---
Day 6 - Voyage to Dubai!

After breakfast, you will take a 2-hour train ride from Abu Dhabi to Dubai. The 12-minute Hyperloop version, above, sadly will not be ready yet.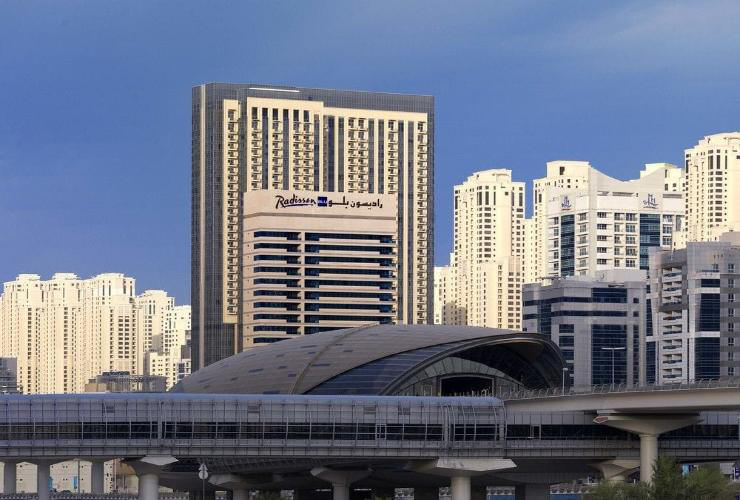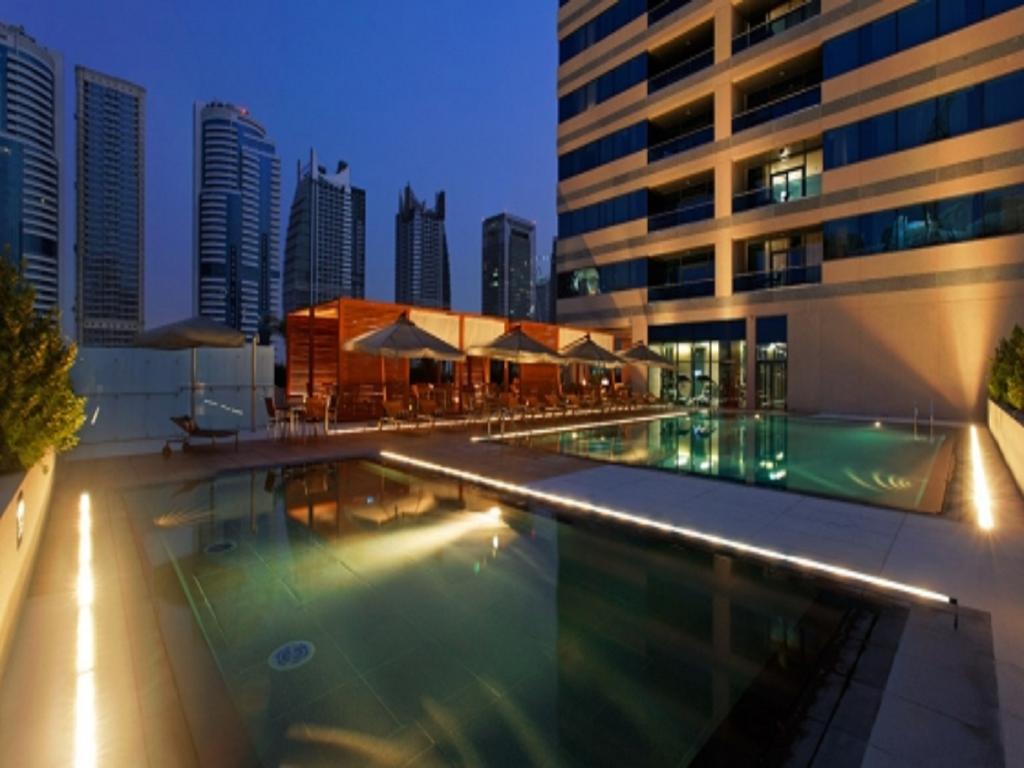 The Radisson Blu Residence Dubai Marina
Upon arrival in Dubai, you'll be taken to the Radisson Blu Residence Dubai Marina, a beautiful modern hotel within walking distance of the Red Line subway - your direct connection to the World's Fair!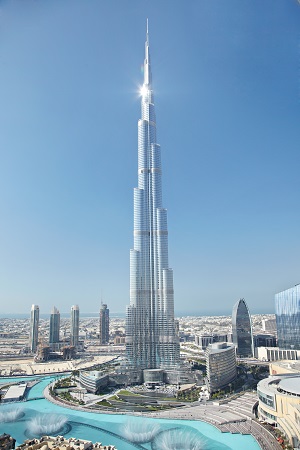 The Burj Khalifa, designed by Skidmore Owings Merrill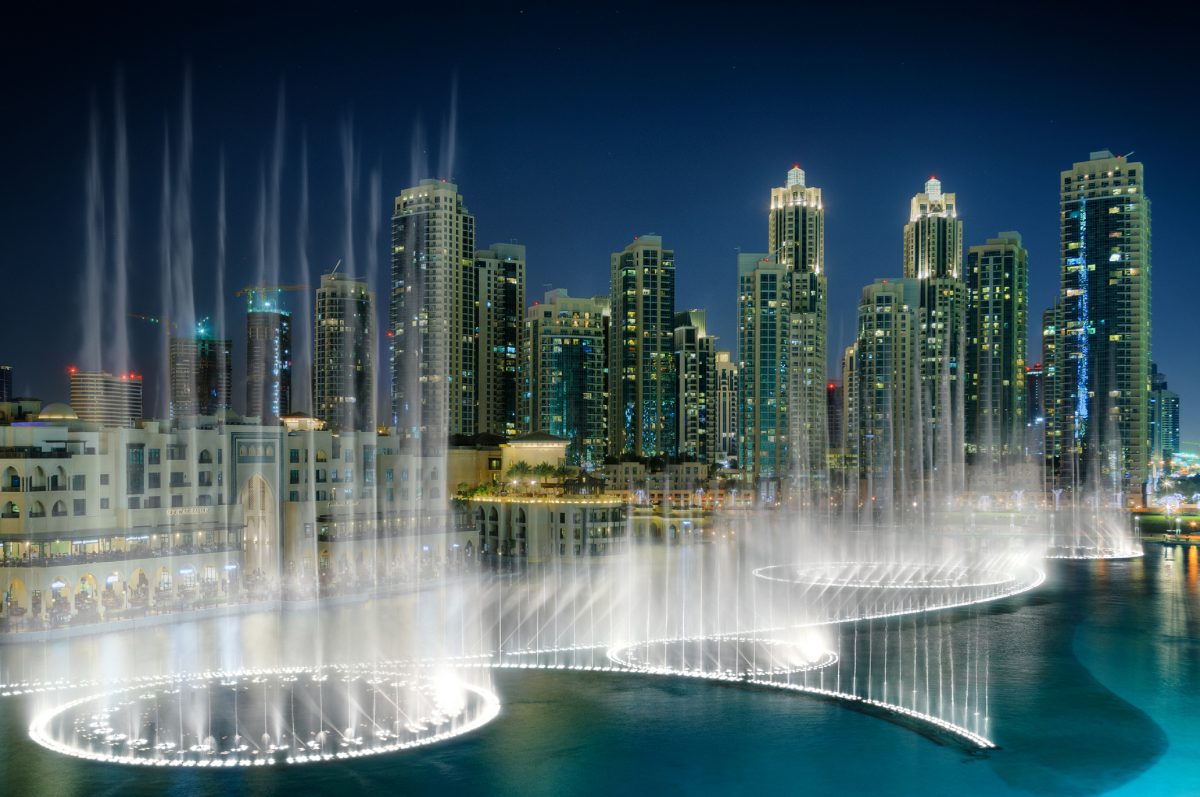 Dubai Fountain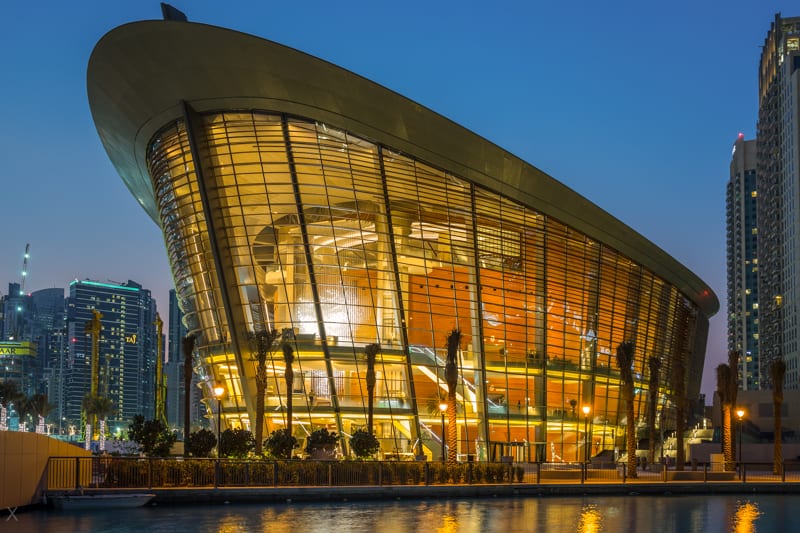 Dubai Opera House, designed by Janus Rostock
After hotel registration, we will visit the incredible crown jewel of Dubai - the Burj Khalifa - with a welcome drink and lunch at the panoramic restaurant Atmosphere. We will also visit the Dubai Fountain, Dubai Mall, and Dubai Opera House. Dinner is on your own that evening.
---
Day 7 - Dubai

Financial District, Creek, and

Marina!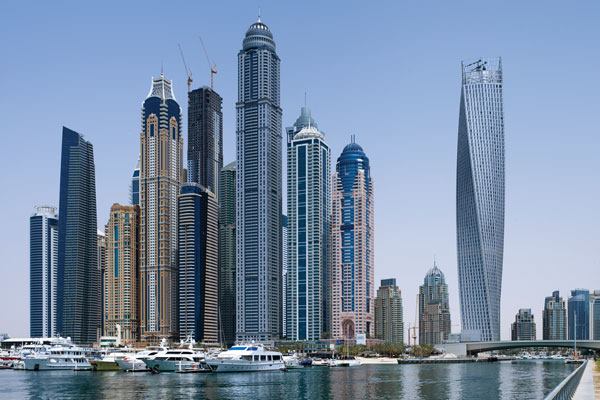 Downtown Dubai, with the Cayan Tower on the right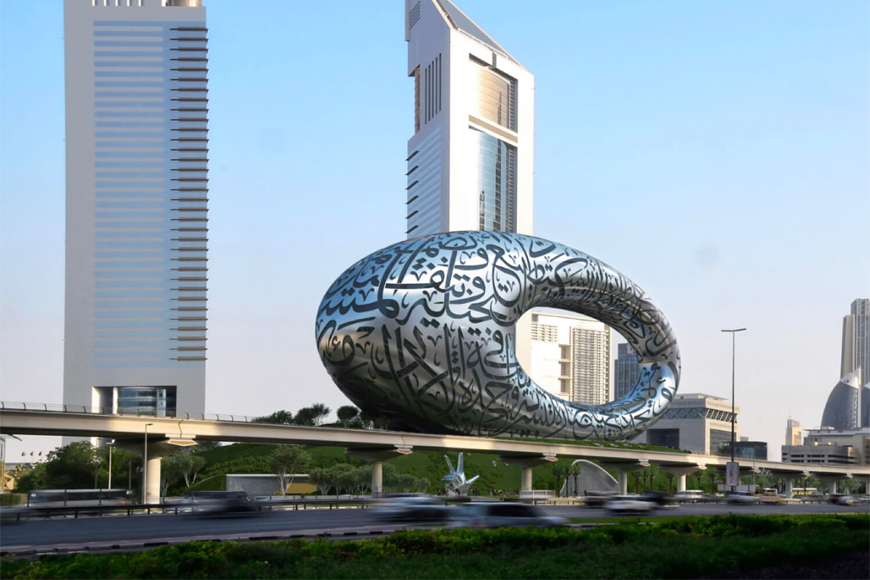 The Museum of the Future, designed by Killa Designs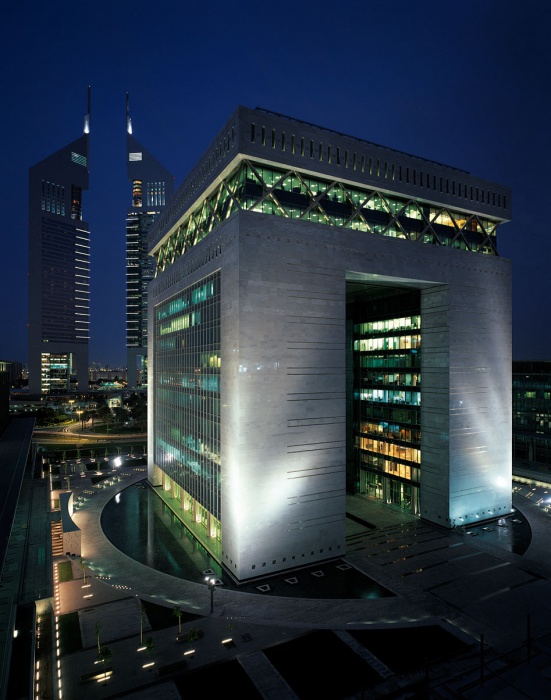 The Gate DIFC
Today you will have a comprehensive tour of downtown Dubai. After breakfast, meet your guide and driver to experience JW Marriott Marquis, the Opus, O-14, Raffles Dubai, Dubai Frame (inside), Museum of the Future (inside), Jumeirah Emirates Towers, The Gate DIFC, Dubai International Financial Centre. Dinner is on your own that evening.
---
Day 8 - Dubai Islands!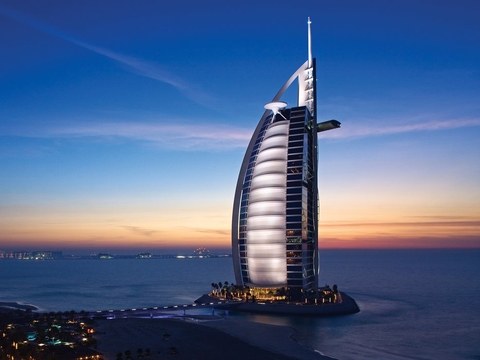 The Burj al-Arab, designed by Atkins/Tom Wright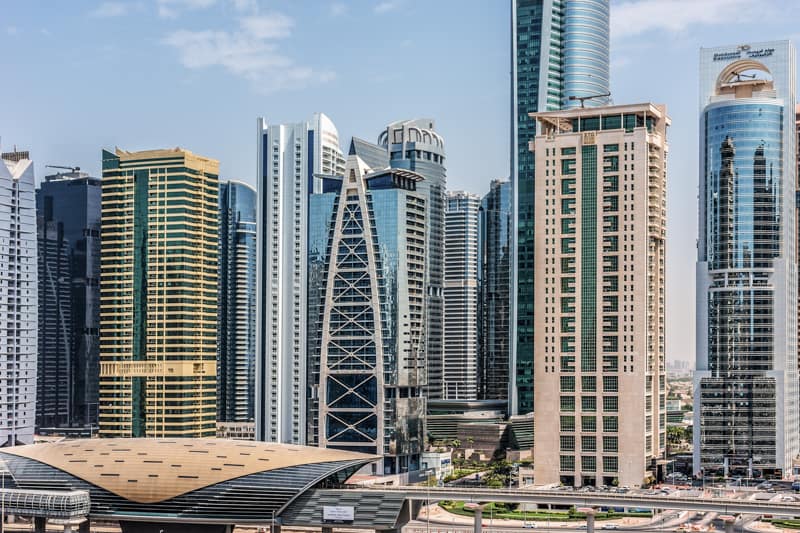 The Jumeirah Lakes Towers

Cayan Tower, designed by Skidmore Owings Merrill
After breakfast we will continue to see the huge man-made island landmarks that captivate the world: Jumeirah Beach Side, the Palm, Dubai Marina, Jumeirah Lake Towers, Burj Al Arab, Jumeirah Beach Hotel, Cayan Tower, and the Almas Tower. Dinner on your own.
---
Day 9 - Expo 2020 - The World's Fair!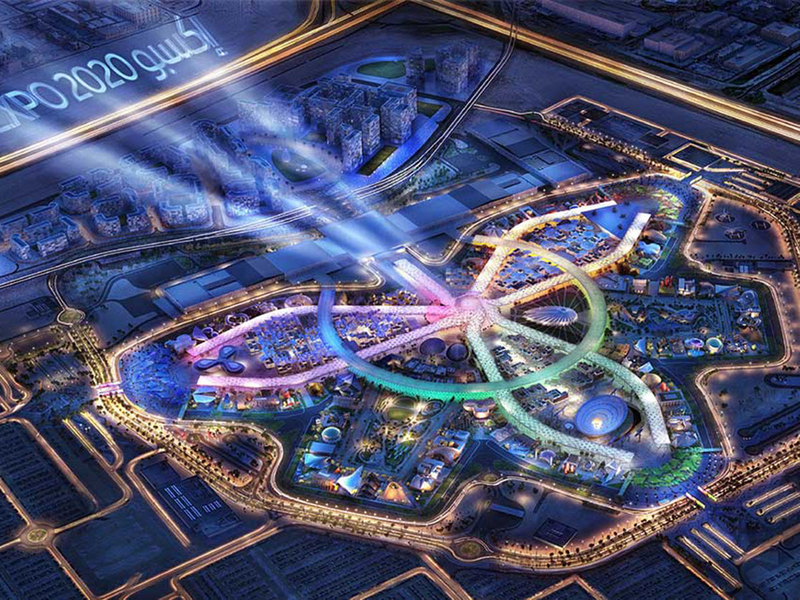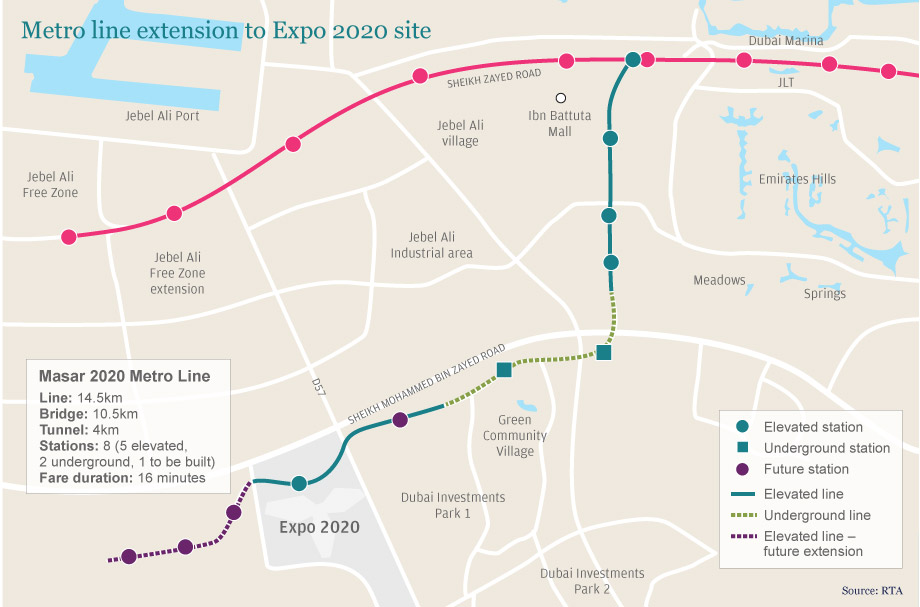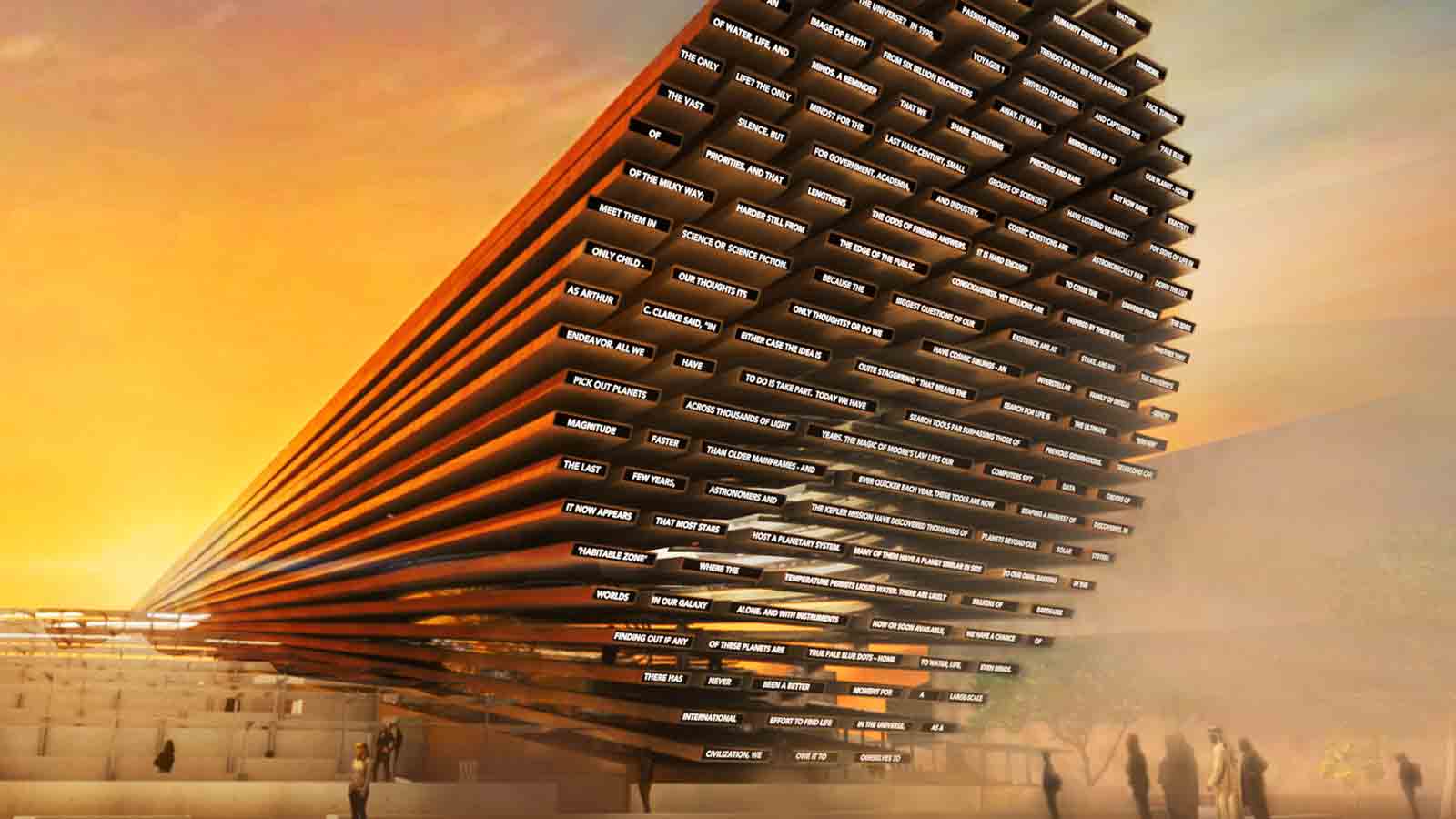 UK Pavilion



Norway Pavilion



Saudi Arabia Pavilion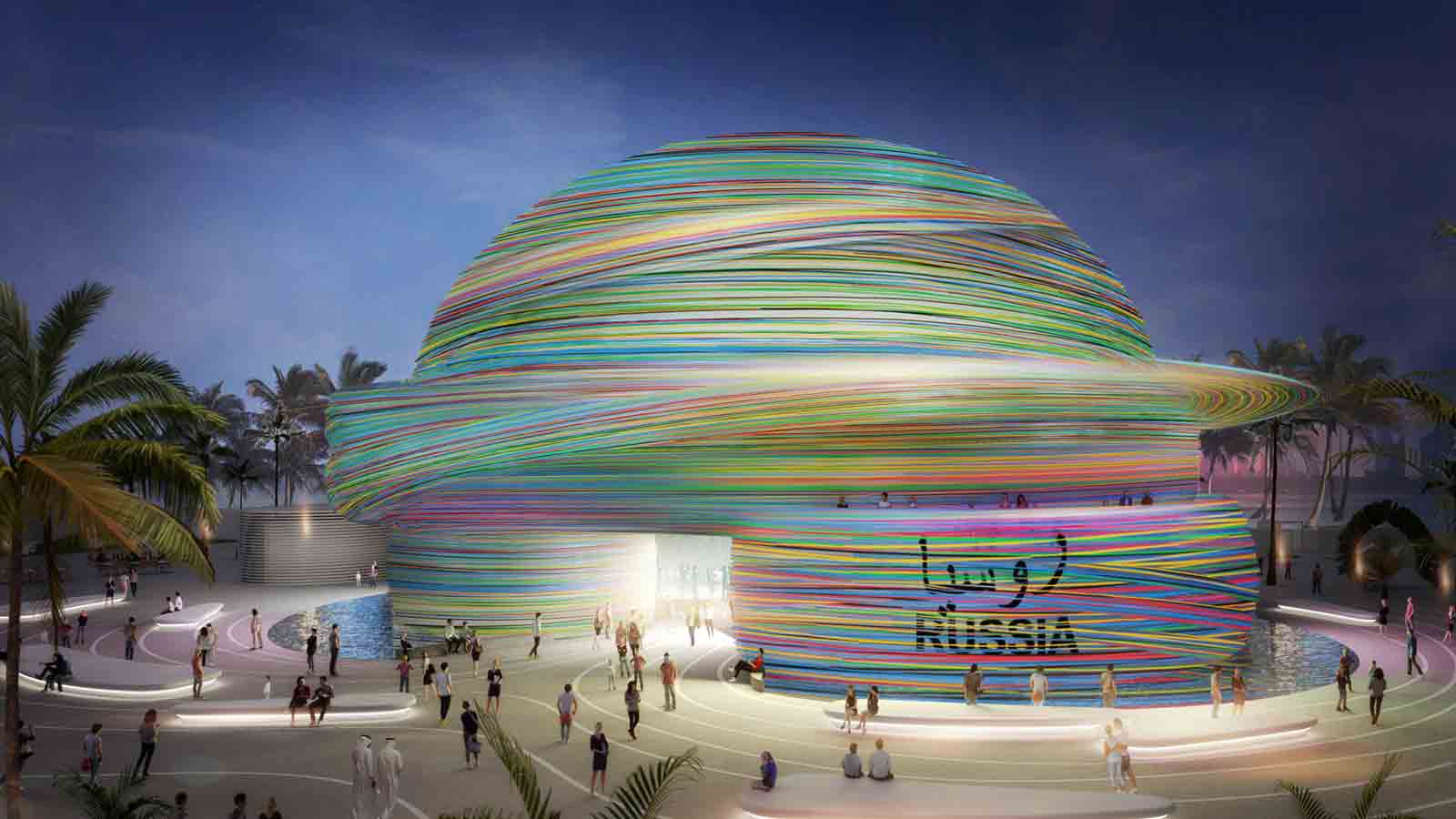 Russia Pavilion



Belarus Pavilion

Today will be your first day in 2020 World Expo, a global destination for people to share ideas, showcase innovation, encourage collaboration and celebrate human ingenuity. Each participating country has its own amazing pavilion, plus there are special themed pavilions! This is Epcot on steroids.

See all of them here.

After breakfast, you'll get a multi-day admission ticket, plus a subway pass good for unlimited direct travel from our hotel to the World Expo site. Dinner is on your own at the Expo that night.
---
Day 10 - More World Expo 2020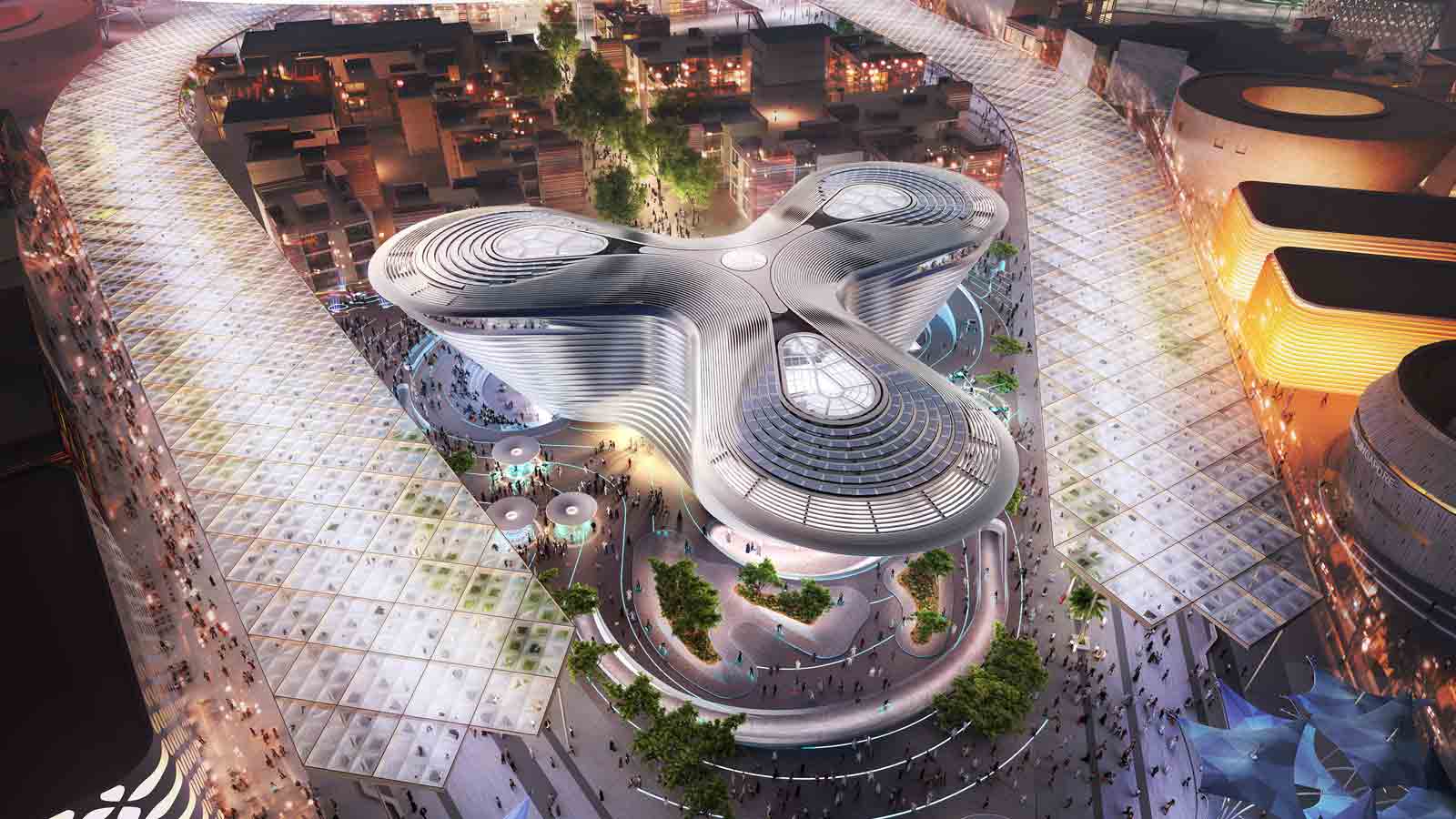 Mobility Pavilion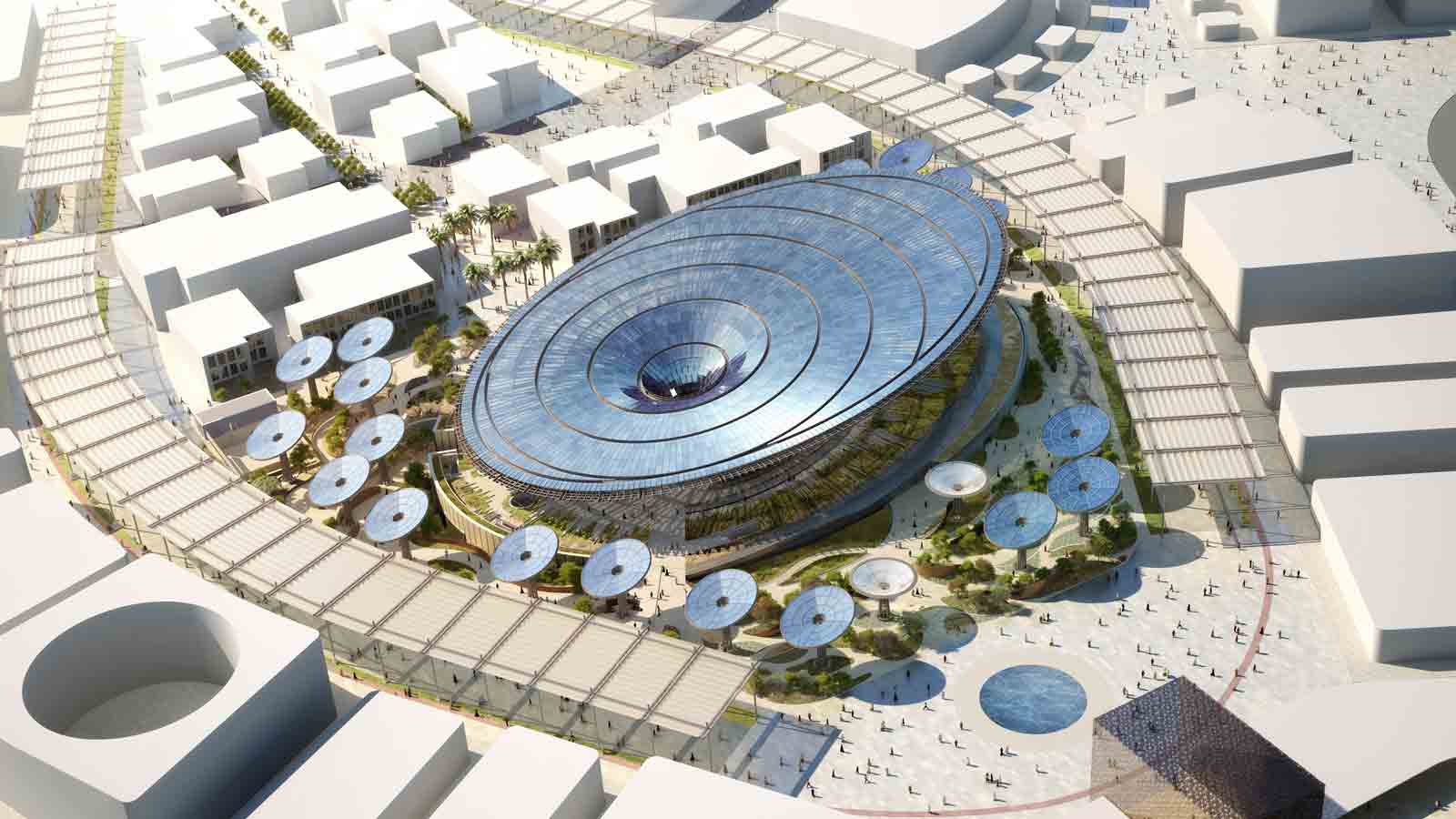 Sustainability Pavilion



China Pavilion



USA Pavilion
After breakfast, this is your second full day on Expo 2020!
That evening it is special Farewell Dinner in the Sky!

Your gourmet dining and drinks will be served at breathtaking elevation, with fantastic views of the city and the bay. That night, we will transfer to an airport hotel in Abu Dhabi.
---
November 13
The Journey Home


Today is the last day of your trip to the UAE, and your driver will take us to the airport. You will leave with fabulous memories, lots of photos, and a heart full of exciting architecture, wonderful people, and the amazing culture! We will arrive at RDU about 19 hours later.
---
Tickets and Details
Almost everything's included: roundtrip flights RDU-UAE and all transfers; all hotels; Dubai subway pass; all scheduled tours, events, and admissions listed above; all breakfasts, a few lunches, and a few dinners.
Participants also receive a free year membership/renewal in the Mod Squad ($125 value)!
$6,799 per person General Public, double occupancy
$7,899 per person General Public, single occupancy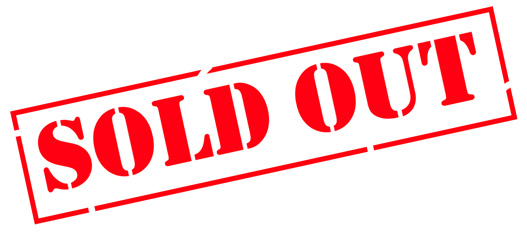 If you wish to fly from another city, or arrange your own air, please register then send an email with your flight information to george@usmodernist.org. Next, on January 1, 2020, we'll send you our flight schedule. You'll receive a $600 per person rebate and are responsible for matching arrival and departure with ours.
Proceeds benefit USModernist's ongoing nonprofit documentation, preservation, and promotion projects.
---
The Fine Print:
Once payment is made, there are no refunds for any reason except for if the tour is cancelled. However, you can sell or give your place to another person with at least two weeks written notice to USModernist.

Typically, each morning involves architecture tours until about 1pm or 2pm; the afternoons are free; and an evening event starting about 5pm. World's Fair days are all day and night but you can come and go as you wish on the Dubai Red Line subway, for which you'll have a pass.

The itinerary and order of events are subject to change without notice or refund.

Because we are on the move, no checked luggage; one carry-on and one personal item only per person. You will survive, and quite well, we promise.

USModernist's Tour Director Angela Roehl and Executive Director George Smart will be on the trip.

Participants must complete a liability release before departing as is standard with all USModernist trips.

There is NO SMOKING of any kind at the hotels, inside or within 25 feet outside.

There is NO CONSUMPTION of alcohol outside of our hotels unless you are in a specifically UAE-authorized bar or club. Public drunkenness or displays of affection are not permitted.

The UAE is a conservative country. We are guests and will respect their values. Dress modestly and act respectfully. UAE tips on behavior.

The UAE prohibits certain prescription drugs common in the US and elsewhere, mostly related to sleep, anti-anxiety, and anti-depressants, among others.

Parking at RDU airport is not included. We encourage you to share rides or Uber.

Architects can get self-reported CEU hours if arranged in advance with the AIA.

There is a small but possible risk of overnight stay if flights are cancelled or delayed, in which case participants are responsible for any additional costs of meals, lodging, transportation, and incidental expenses. With over 100 tours, this has never happened, but it could.

Questions? Contact USModernist Executive Director George Smart at 919.740.8407 or george@usmodernist.org.