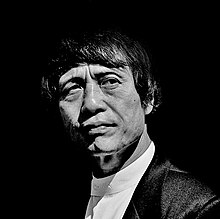 TADAO ANDO (1941-)
Ando was born in Osaka, Japan, and grew up with his great-grandmother. He worked as a boxer and fighter before settling on architect. Struck by the Frank Lloyd Wright-designed Imperial Hotel, he attended night classes to learn drawing and took correspondence courses on interior design. He returned to Osaka in 1968 to establish his own design studio. In 1995, Ando won the Pritzker Prize and donated the $100,000 prize money to orphans of the 1995 Kobe earthquake. The following are only his houses in the US. There are many more in Japan.
---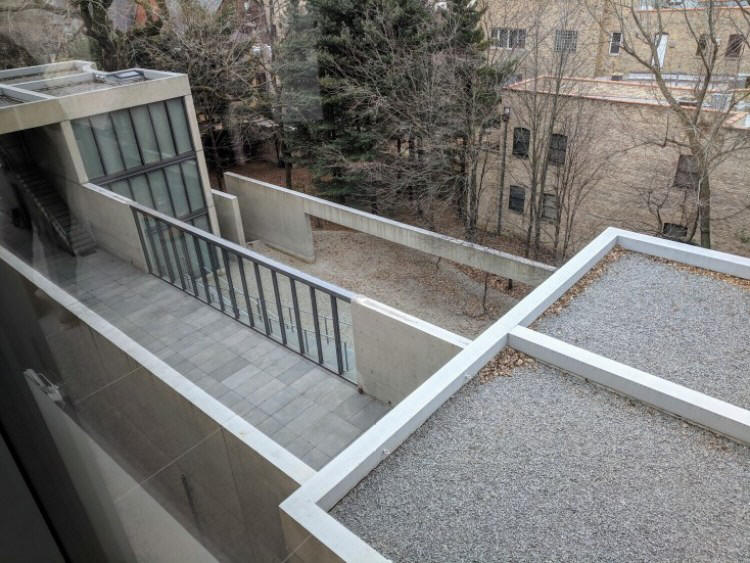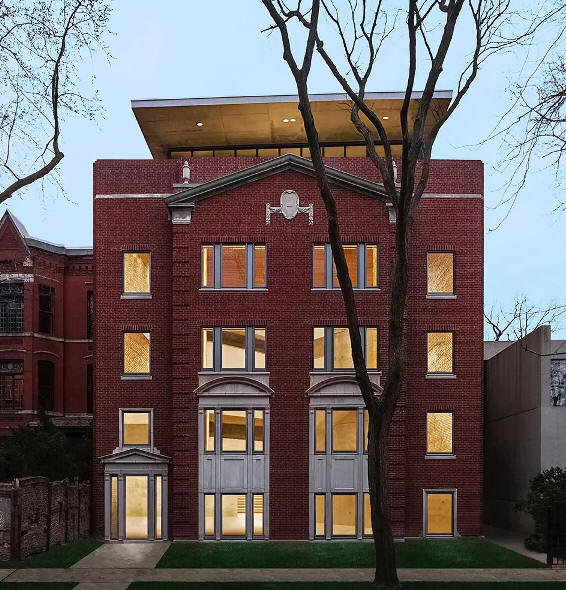 1997 - The Fred Eychaner/Ken Lee House, 655 West Wrightwood Avenue, Chicago IL. Next door, Ando also completed in 2018 a non-residential exhibition space for Eychaner called Wrightwood 659, bottom photo.
---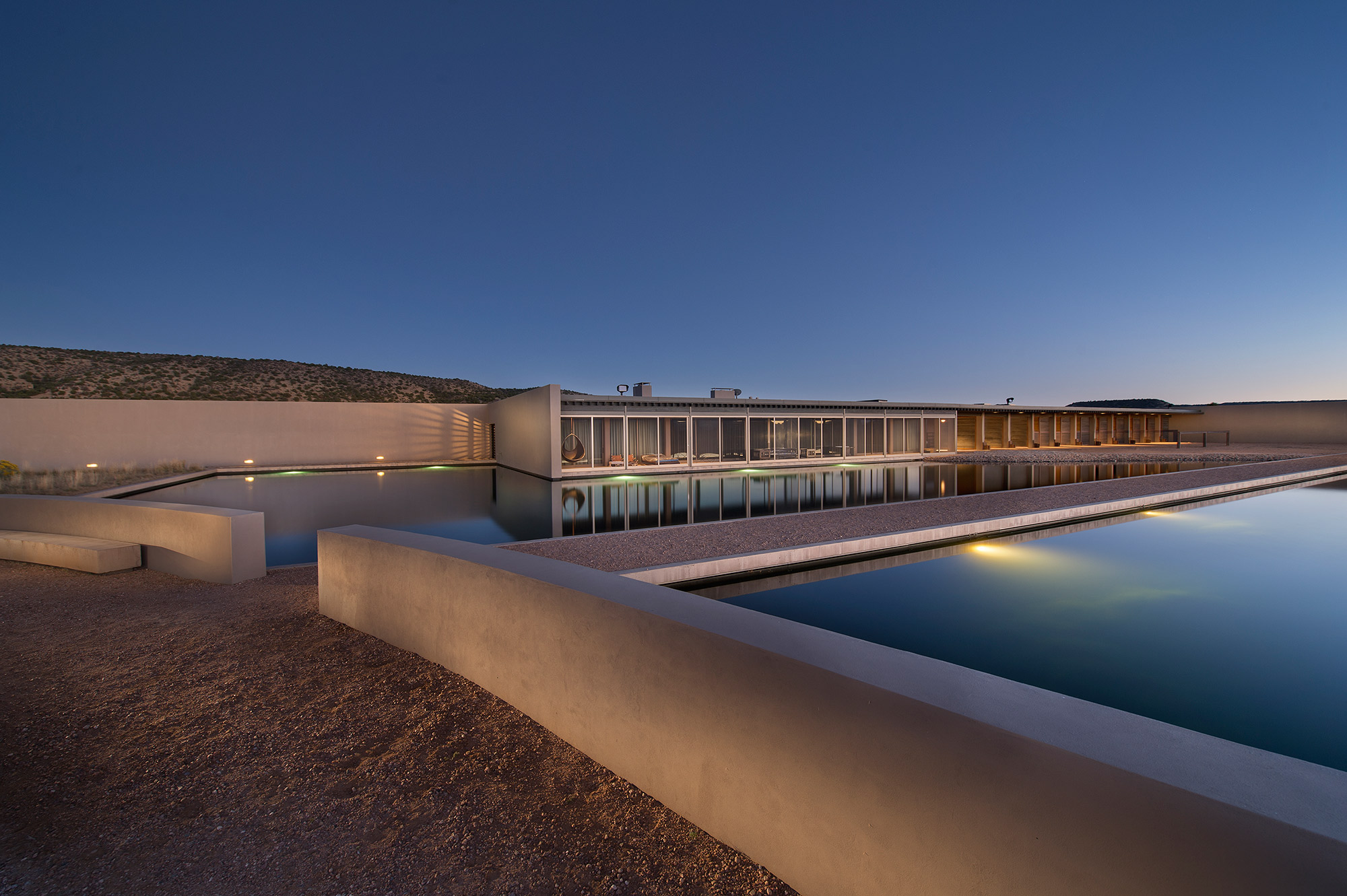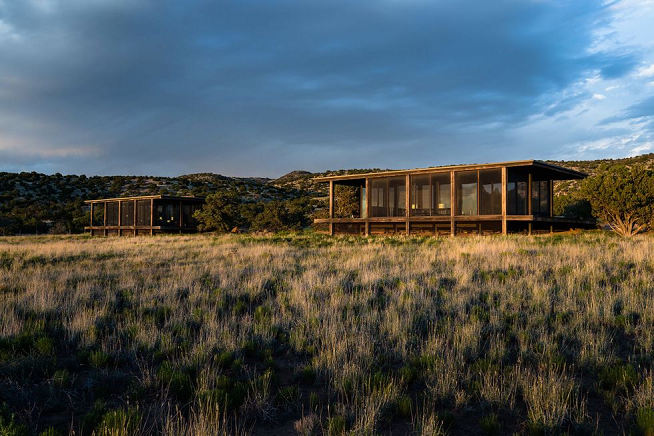 2009 - The Tom Ford House, Stable, and Mausoleum, aka Cerro Pelon Ranch, 5547 Highway 41 North, Galisteo NM. The property encompasses 20,662 acres (32 square miles). Guest houses designed by Marmol Radziner and Associates. Sold in 2021 to Fred Haas. For sale in 2022.
---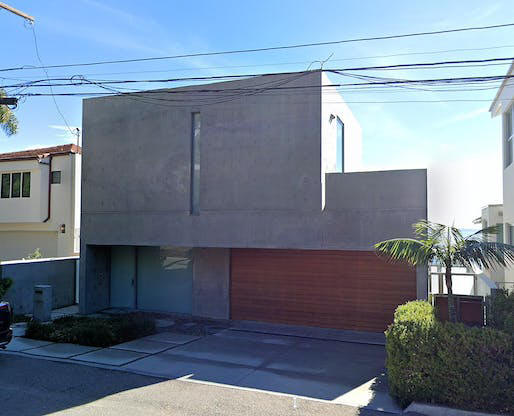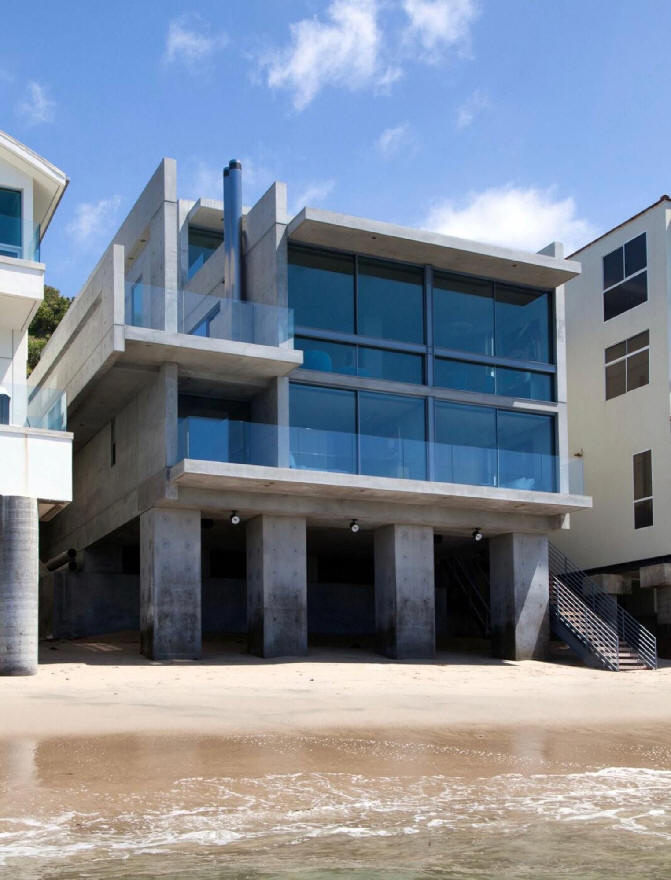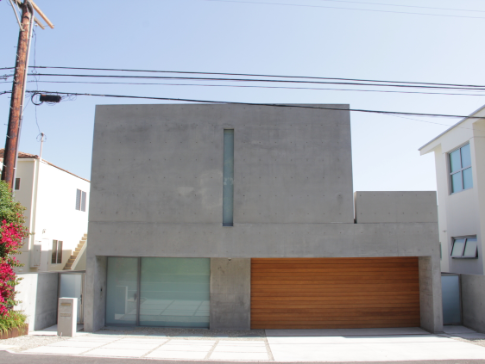 2013 - The Richard Sachs House, 24844 Malibu Road, Malibu CA. 3665 sf. Architect of record was Tadao Ando with Marmol Radziner as builder and Executive Architect. Sold in 2021 to Kanye West.
---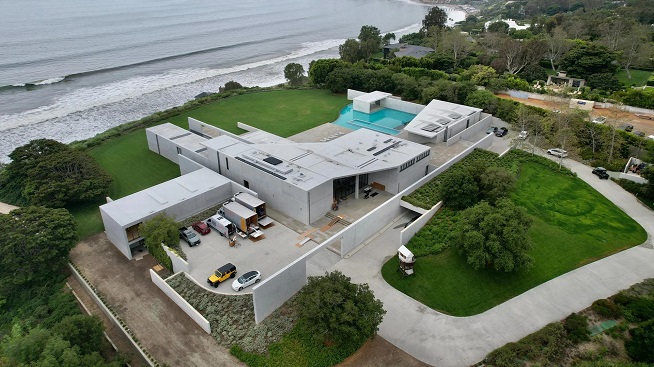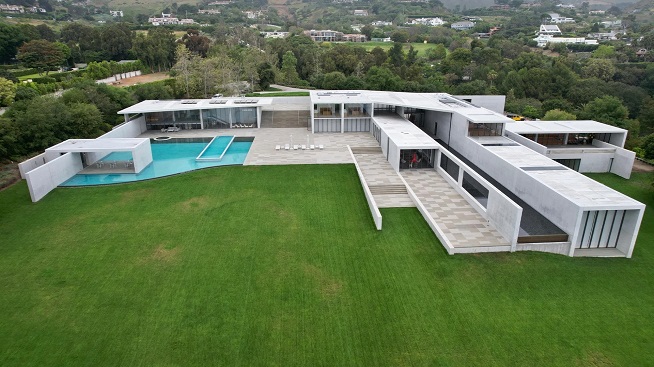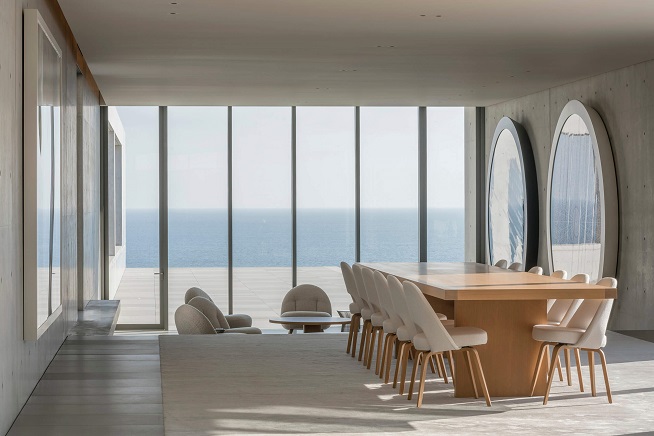 2014 - The William J. (Bill) and Maria Bell Residence, aka Rosebud Ventures LLC House, 27712 East Pacific Coast Highway, Malibu CA. 40,000 sf. 8 acres. Commissioned around 1999, took 15 years to build. Designed with WHY Architects. Built by Peter McCoy. Sold in 2023 to Beyonce and Jay-Z for what was at the time the largest sale of a house in California, $200M.
---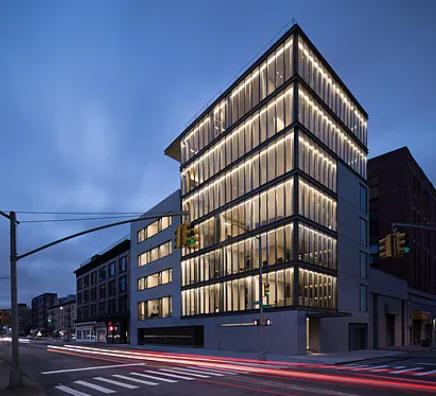 2018 - The 152 Elizabeth Street Condominiums, New York NY.
---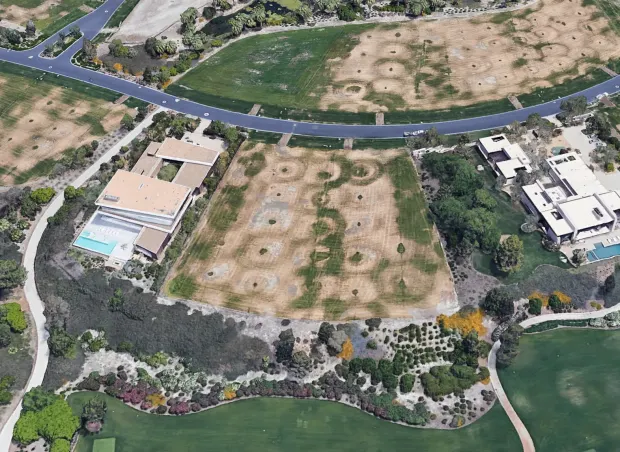 2024 - The Kim Kardashian House, 52380 Ross Avenue, La Quinta CA. 2 acres. Commissioned around 2020. Land purchased from a firm owned by Ron Burkle. Kris Jenner and Kylie Jenner also own property in that neighborhood.