ANGELA (ANGIE) BROOKS, FAIA (1964-) +
LAWRENCE (LARRY) SCARPA, FAIA (1959-)
Brooks grew up in Odessa FL, graduating from Leto HS in 1982. She graduated in 1987 from the University of Florida with a degree in architecture, and from SCI-ARC in 1991 with a Masters in Archtiecture. She interned with Alfonso Architects in Tampa FL, SOM in San Francisco, and Shimazu Partnership in Marina Del Rey CA. She worked for Appleton Mechur in Santa Monica 1991-1992 and for Abode Communities (formerly the LA Community Design Center) 1993-1996, then KFA in Santa Monica. She joined Pugh+Scarpa's in 1999. Among dozens of awards, Brooks won the 2009 AIA Young Architects Award; and in 2020 the AIA California Maybeck Award.
Scarpa grew up in Winter Haven FL, befriending architect Gene Leedy who was a patron in his dad's restaurant. Leedy soon became Scarpa's mentor andupon graduation from the University of Florida, moved to Boca Grande FL to work for Leedy as a construction foreman. Scarpa then moved to New York to work for Paul Rudolph for two years. He returned to the University of Florida for a graduate architecture degree in 1984. In 1991, with architect and engineer Gwynne Pugh, he started Pugh+Scarpa. Featured in Newsweek and on the Oprah Winfrey Show, Scarpa has won dozens of awards including the 2015 AIA CA Lifetime Achievement Award, the 2018 AIA Collaborative Achievement Award, the 2010 AIA Firm Award, and the AIA California Gold Medal in Architecture. Scarpa taught for more than 20 years at most of the top design schools around the country.
Brooks and Scarpa married in 1987. In 2011, the firm changed to Brooks+Scarpa, which went on to win the 2014 Smithsonian Cooper-Hewitt National Design Museum Award in Architecture, among many other honors. In 2022, they won the AIA Gold Medal, the organization's highest award. Brooks is only the third woman to receive this honor. Bios adapted from Wikipedia.
---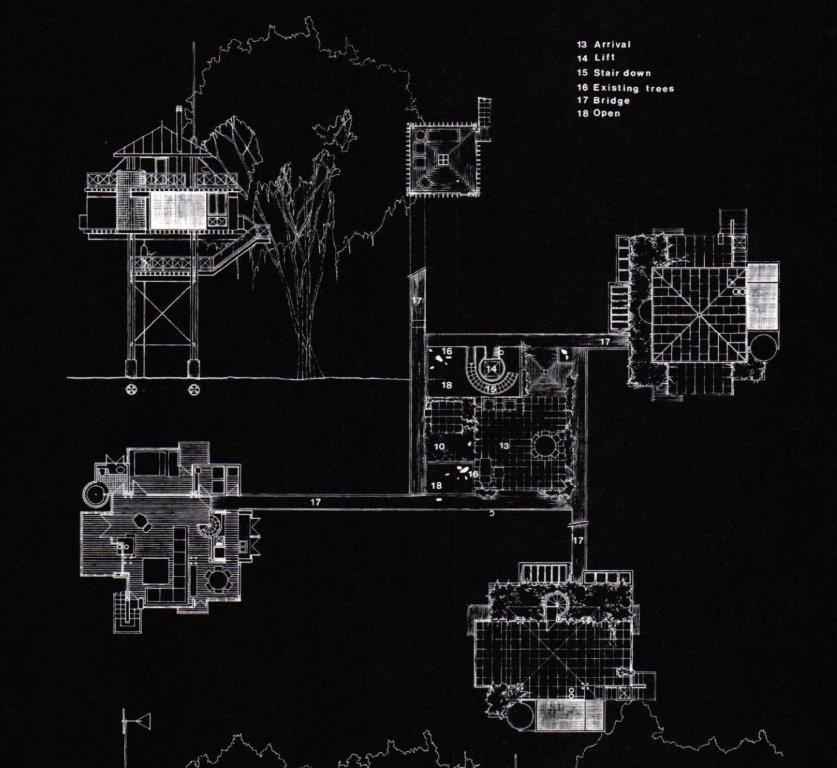 Around 1992 - The Glenn Mario and Ronald Scarpa / Joni and Chuck Kirby House, aka Treehouse, Lakeland FL. Featured in GA Houses 31. Gene Leedy, associate architect. Unbuilt.
---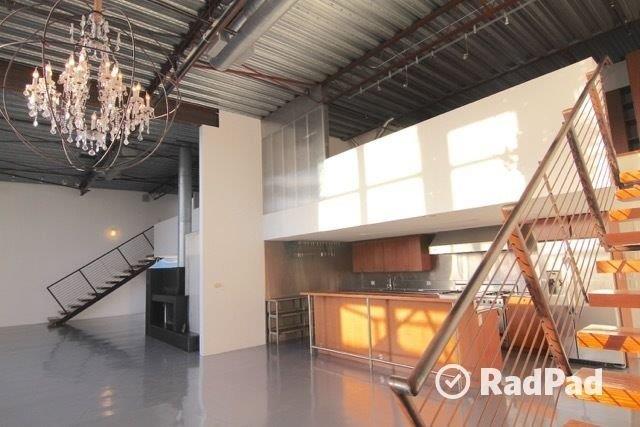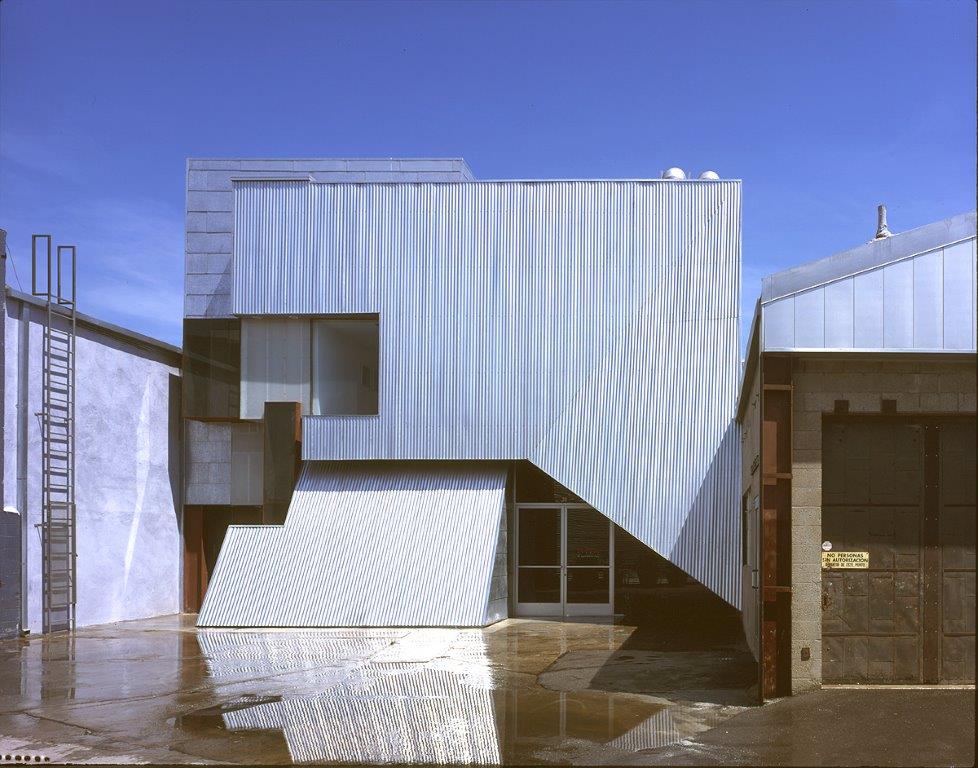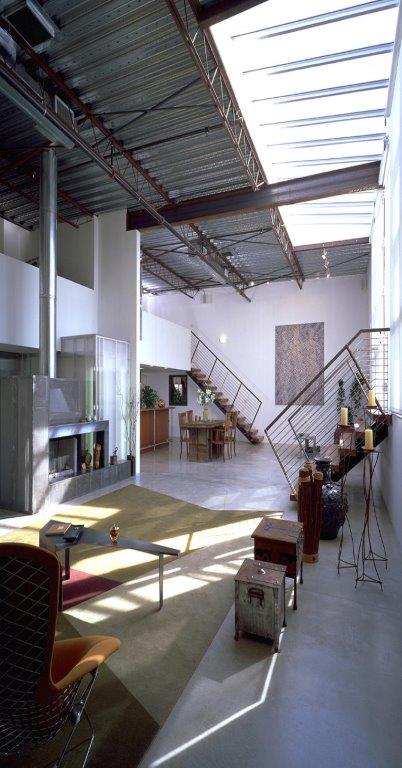 Around 1998 - The Bergamot Station Artist Lofts, 2525 Michigan Avenue, Santa Monica CA. Includes a ground level studio and gallery space with three artist live/work loft spaces above.
---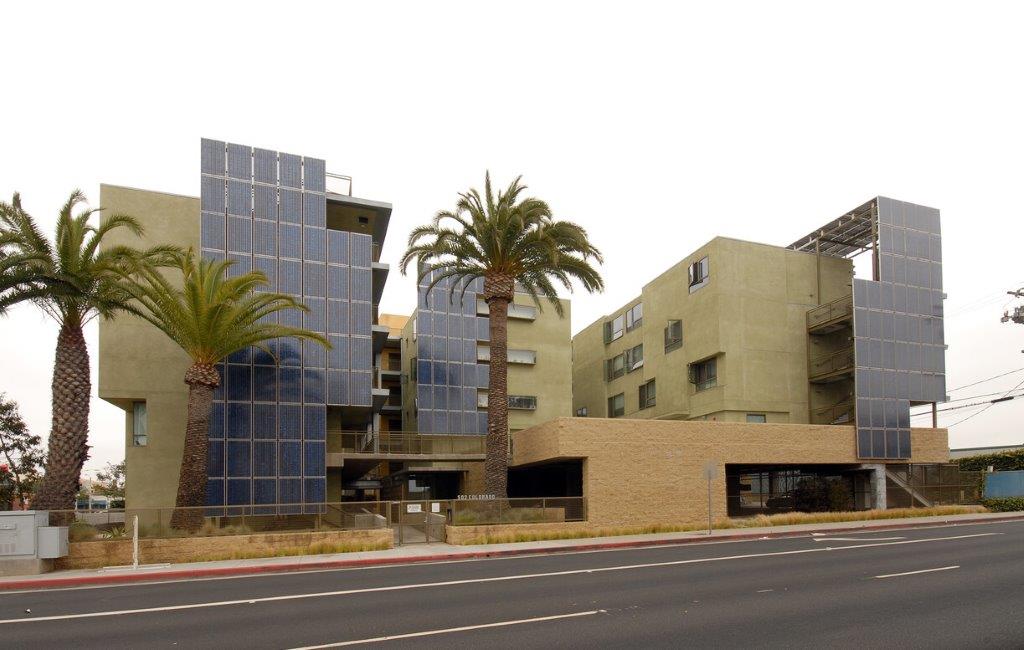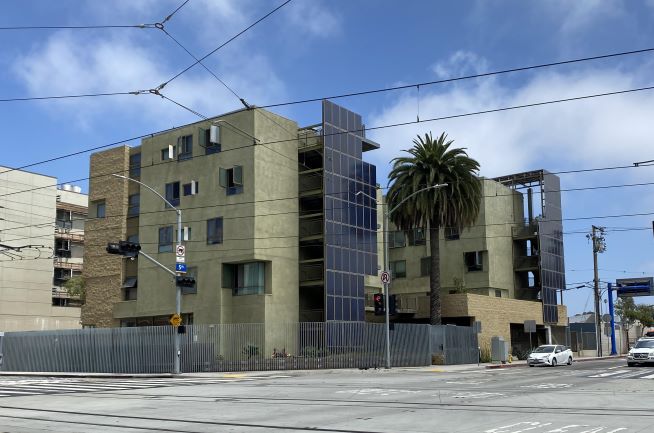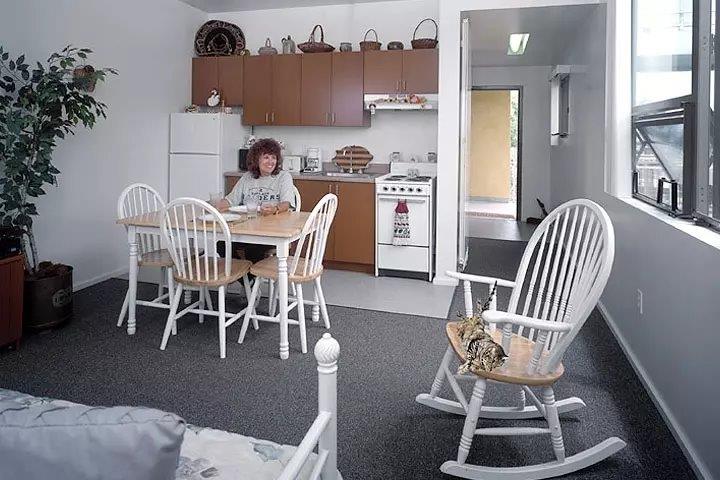 2002 - Colorado Court Affordable Housing, 502 Colorado Avenue, Santa Monica CA. 44 affordable housing units in 5 stories. Received the first US Green Building Council LEED Gold Certification for multi-family housing projects. Each of the studio units is approximately 375 sf each with its own bathroom and kitchen; common areas include a community room, mail room, outdoor courtyard spaces, bike storage, laundry, and on-grade, covered parking for 20 cars. Middle photo by Michael Locke.
---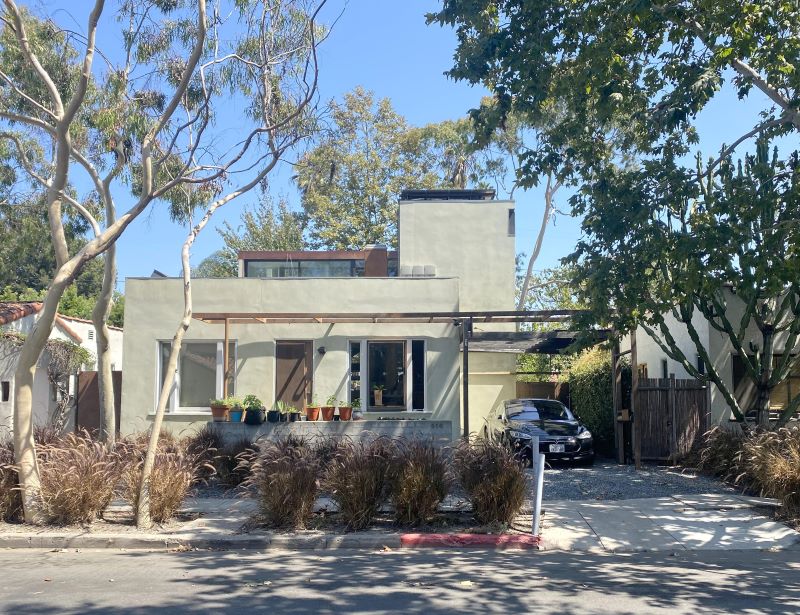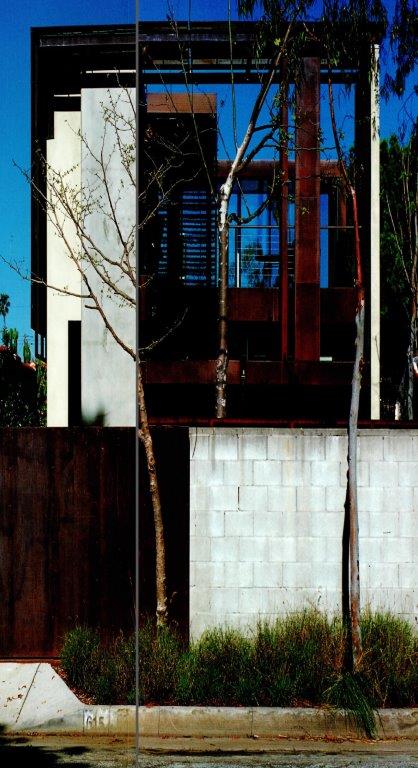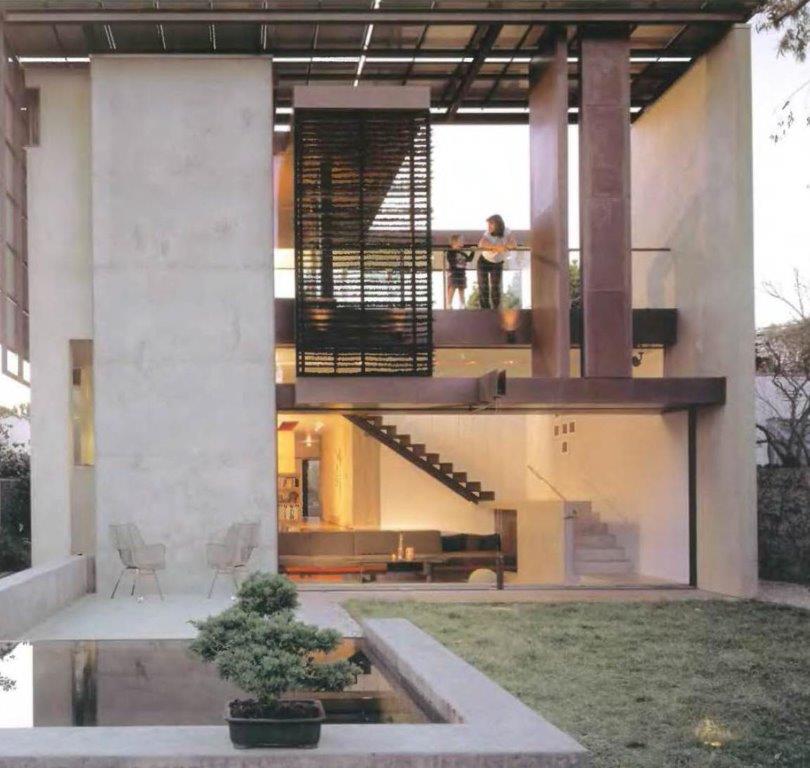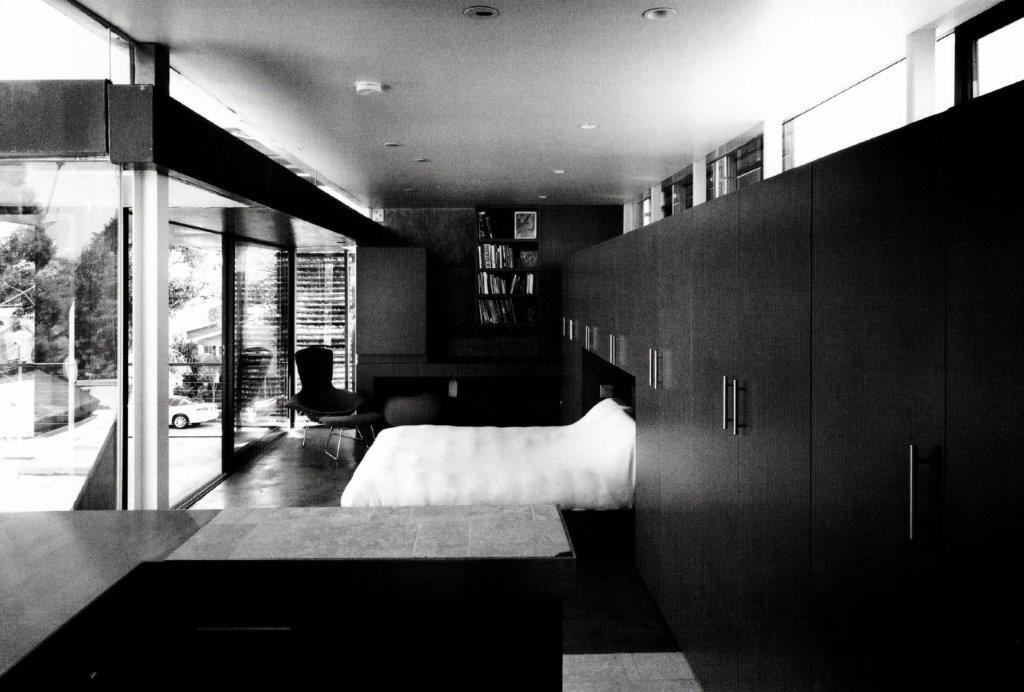 2003 - The Lawrence Scarpa and Angela C. Brooks Renovation, aka Solar Umbrella House, 616 Boccaccio Avenue, Venice CA. Original house built in 1924. Commissioned in 2001. Designed with Angie Brooks. David Gwynne Pugh, structural engineer. Won a 2006 Residential Design Magazine Award. Featured in GA Houses 87; Architectural Record Houses 2005. Still owned by Scarpa and Brooks as of 2020. Photo, top, by Michael Locke.
---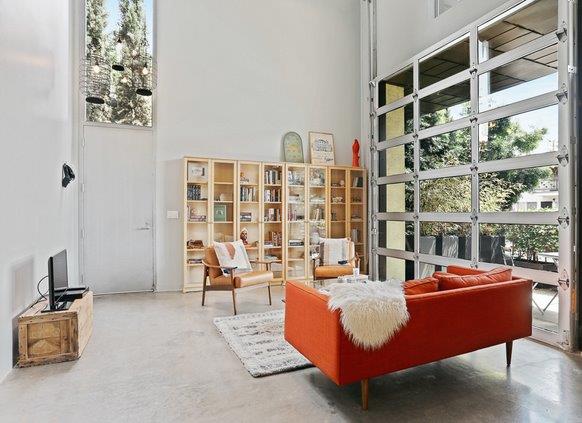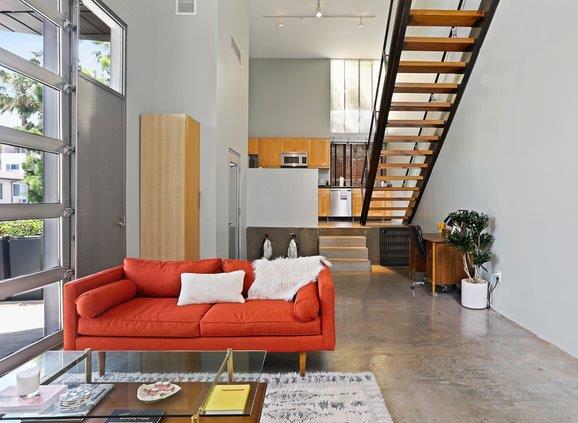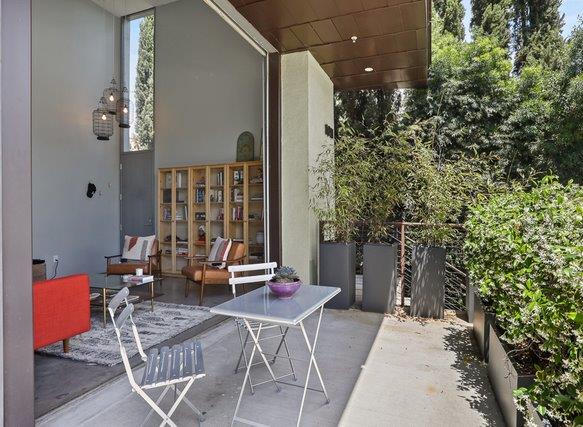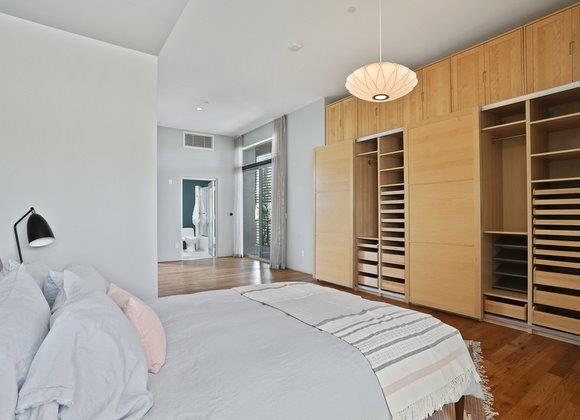 2004 - The Orange Grove Lofts, 1011 North Orange Grove Avenue, West Hollywood CA. Five units. Example unit 1.
---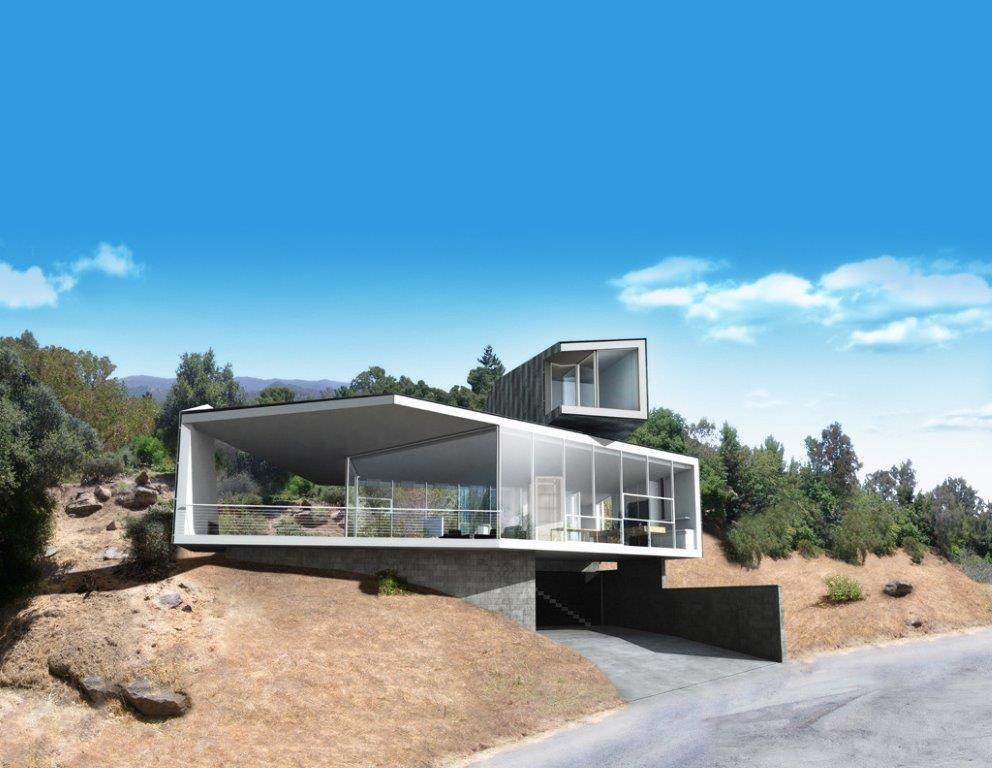 Around 2004 - The Dwell House II, Croyden Lane, Topanga CA. House design for the Dwell Home II Design Invitational. Unbuilt.
---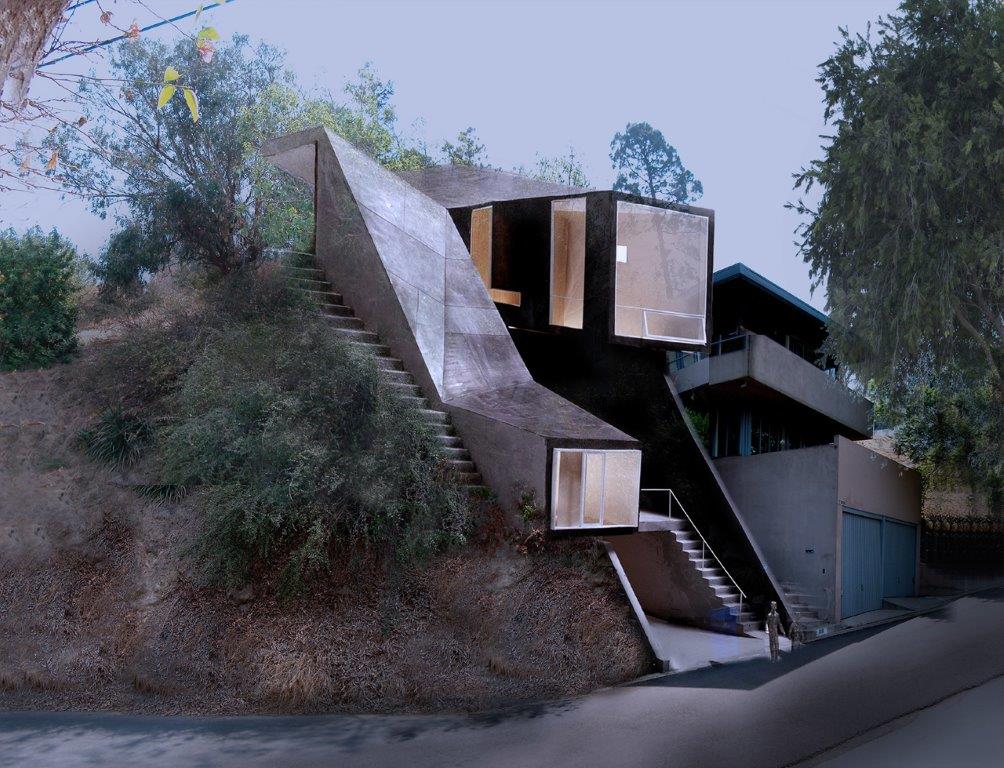 2005 - The George Vail and Lisa Grant House, Silver Lake CA. Unbuilt.
---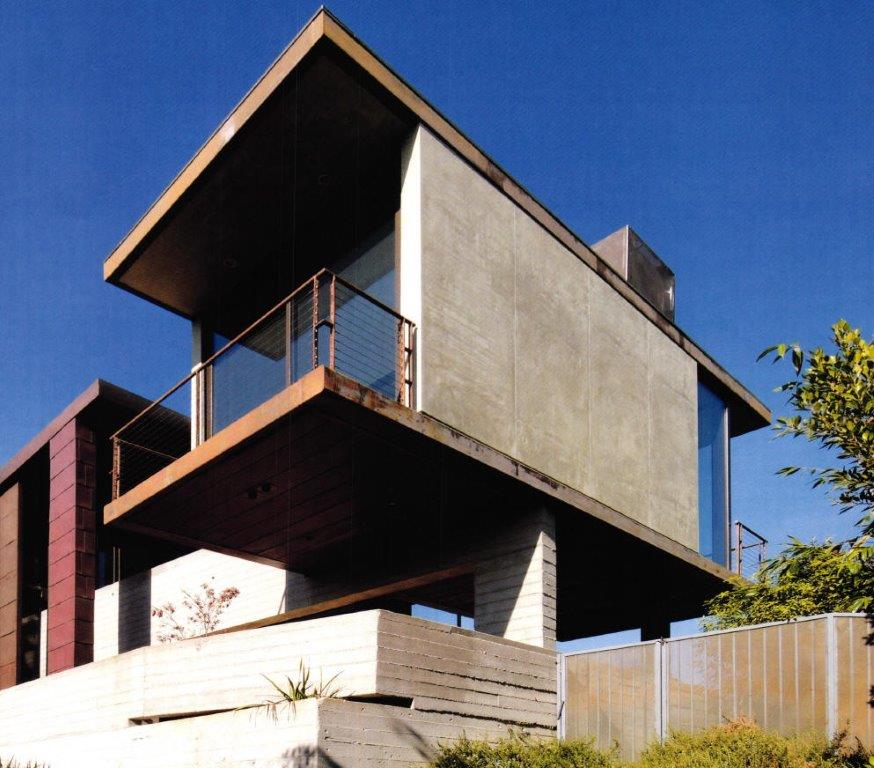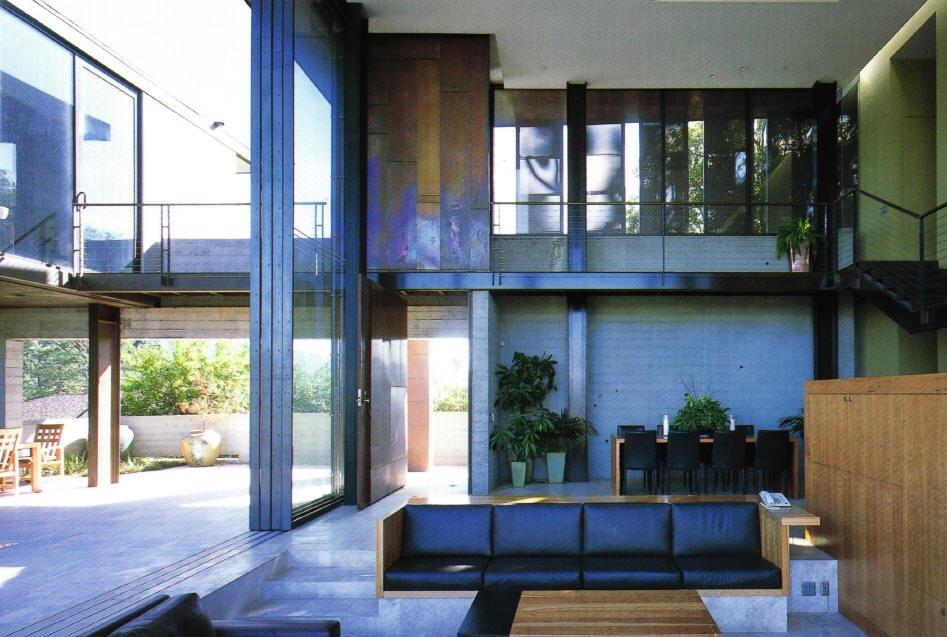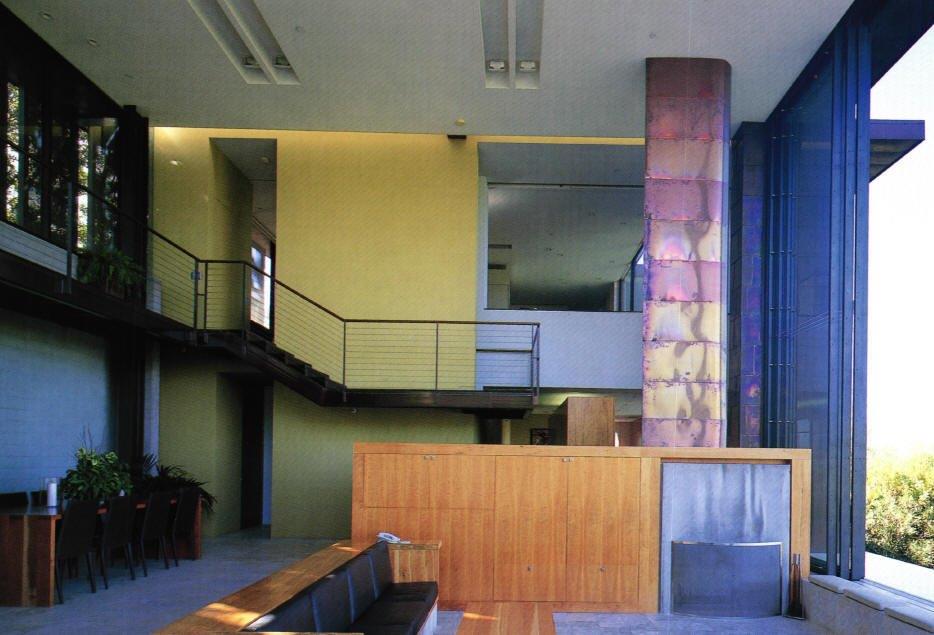 2008 - The Thomas Prevost House, aka Redelco House, 11637 Amanda Drive, Studio City CA. Commissioned in 1994; project stalled for a number of years. Featured in GA Houses 96. Gordon Polon, structural engineer; Helfman Halloossim, MEP engineer; Ching Luk, project architect; built by RJC Builders; photos by Marvin Rand. Won a 2007 AIA Los Angeles Award.
---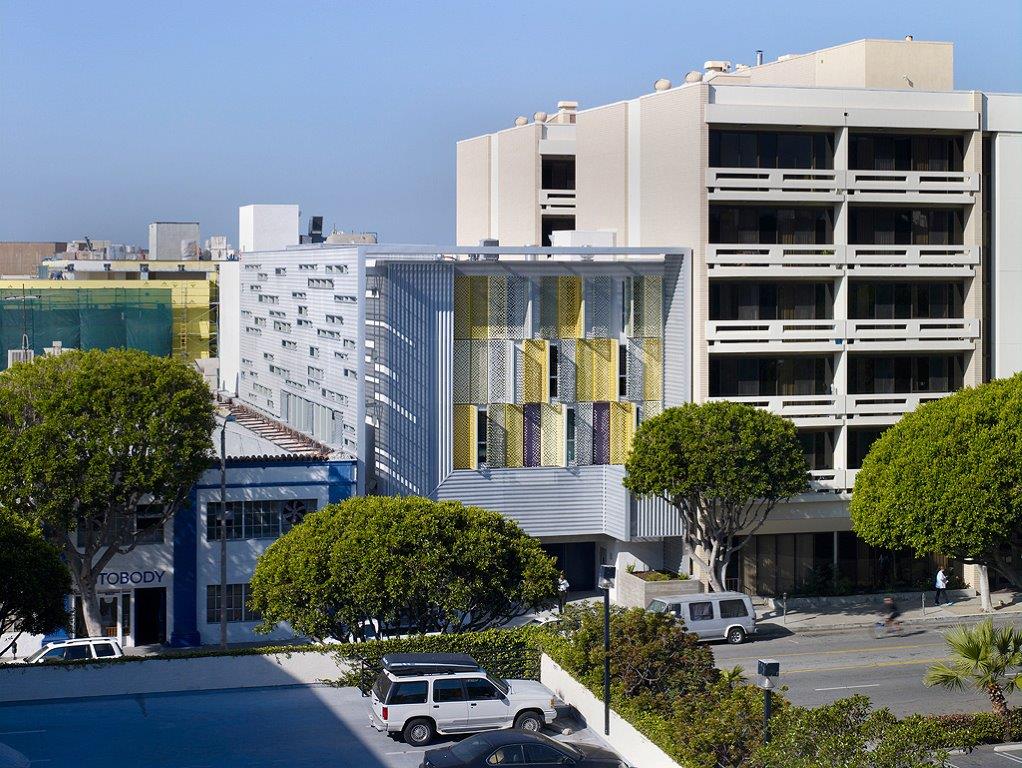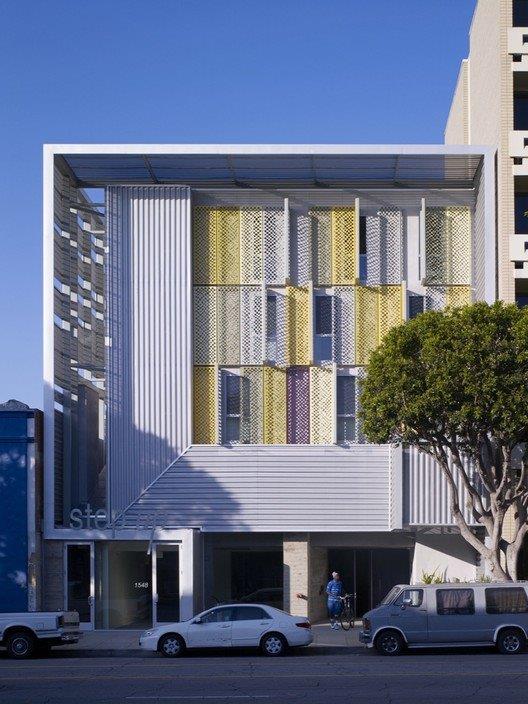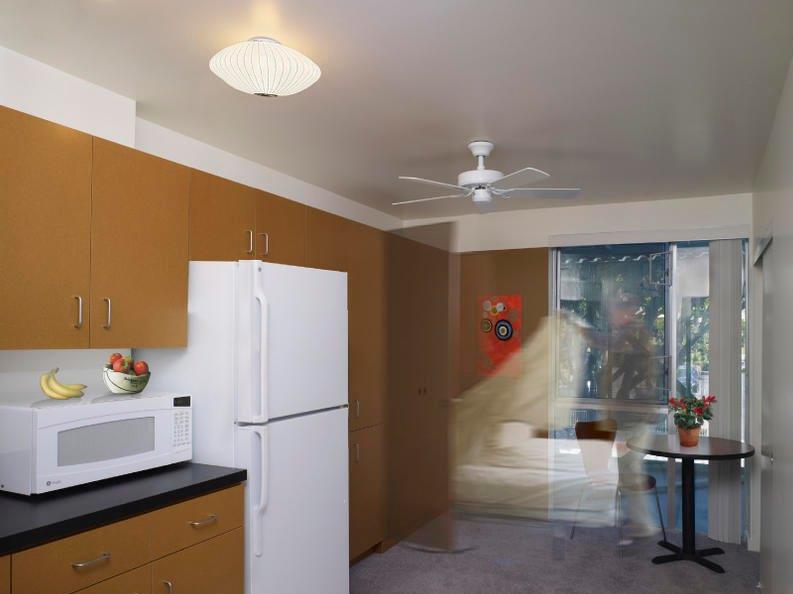 2008 - The Step Up On Fifth Mixed-Use Development, 1548 5th Street, Santa Monica CA. The building provides a home, support services, and rehabilitation for the homeless and mentally disabled population. Includes 46 studio apartments, ground level commercial retail space, and underground parking.
---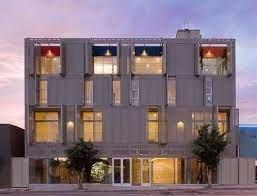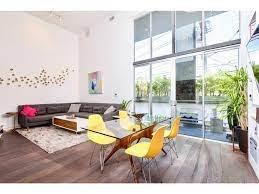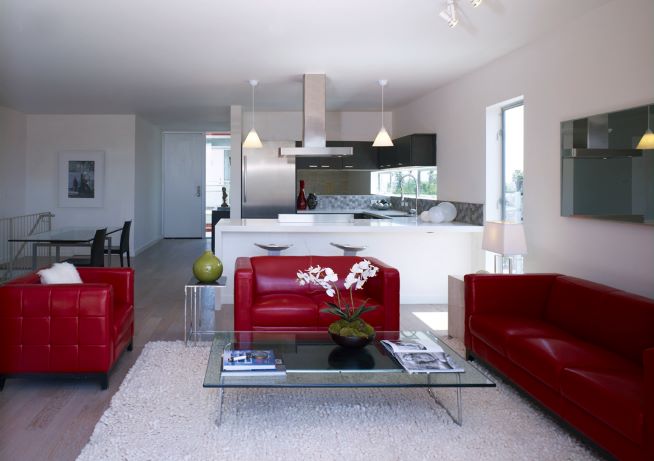 2009 - The Lofts at Cherokee Studios, 751 North Fairfax Avenue, Los Angeles CA. Twelve live/work flats, tri-level lofts, townhomes, and penthouse. Example units: Apartments 1 and 5.
---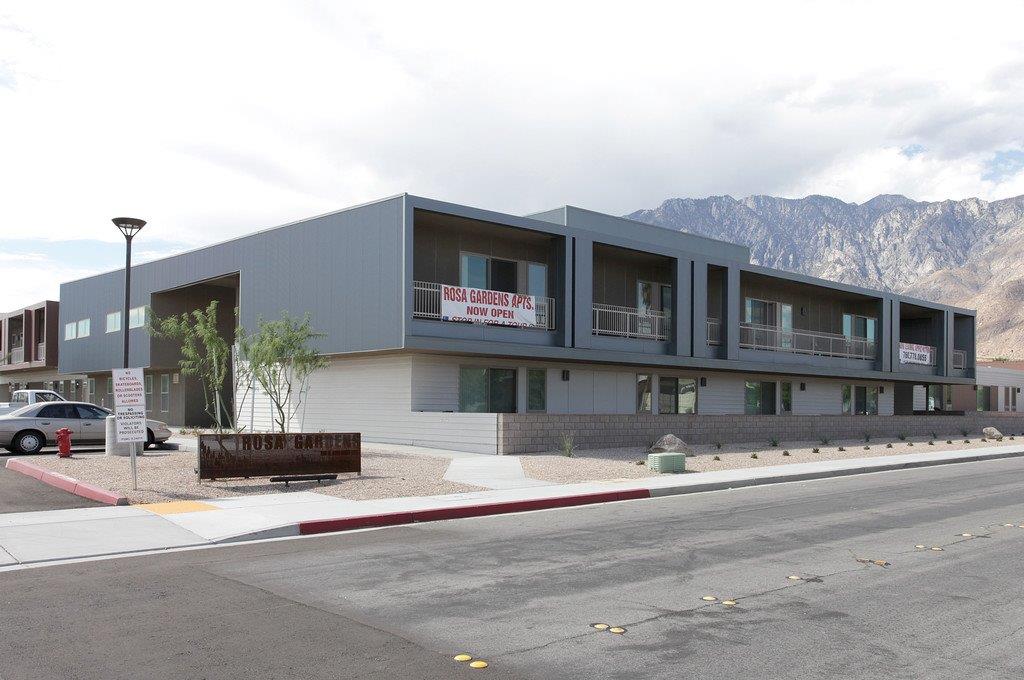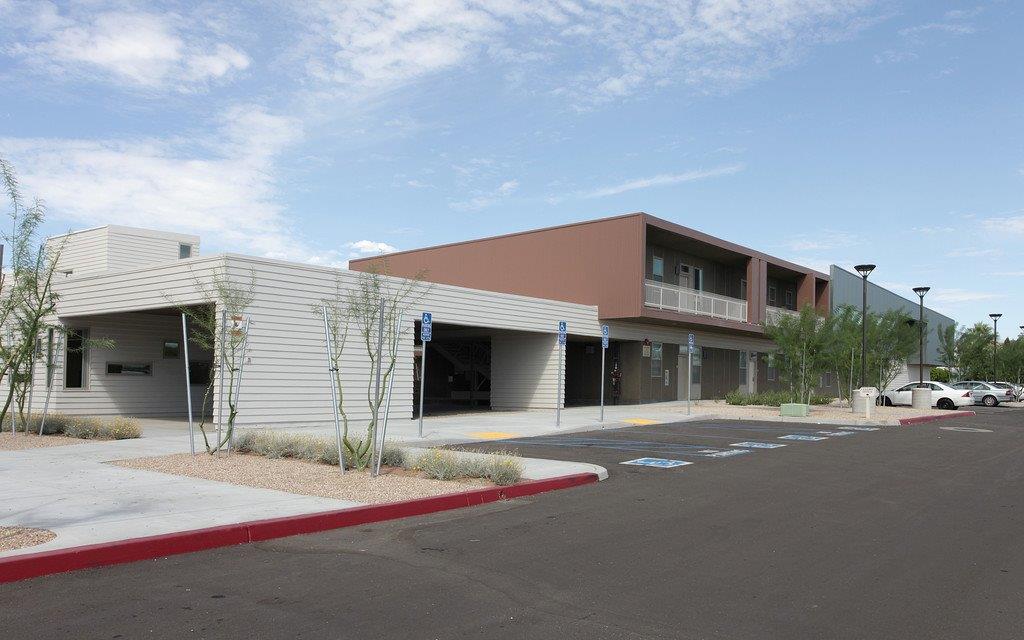 2010 - The Rosa Gardens Affordable Housing, 555 Rosa Parks Road, Palm Springs CA. A two-story, 57-unit affordable apartment building consisting of 2- and 3-bedroom family units. The project is certified LEED for Homes GOLD rating.
---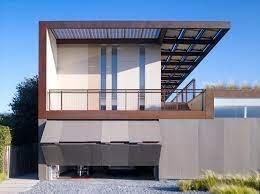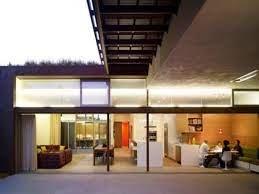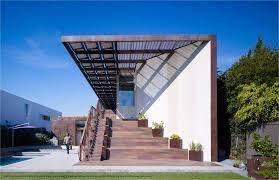 2011 - The Marco and Elaine Petruzzi House, aka the Yin Yang house, 1348 Appleton Way, Venice CA.
---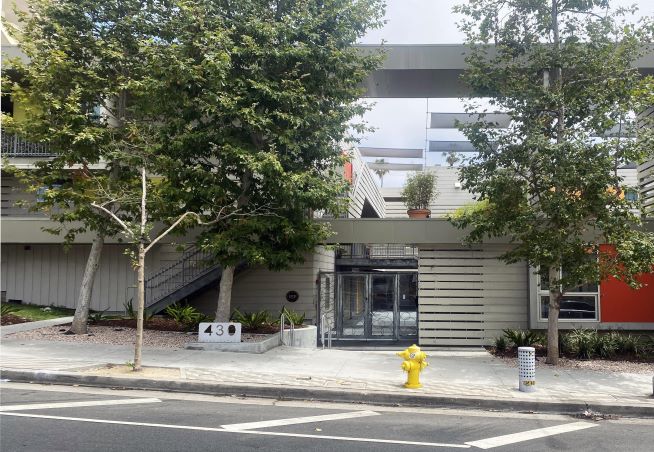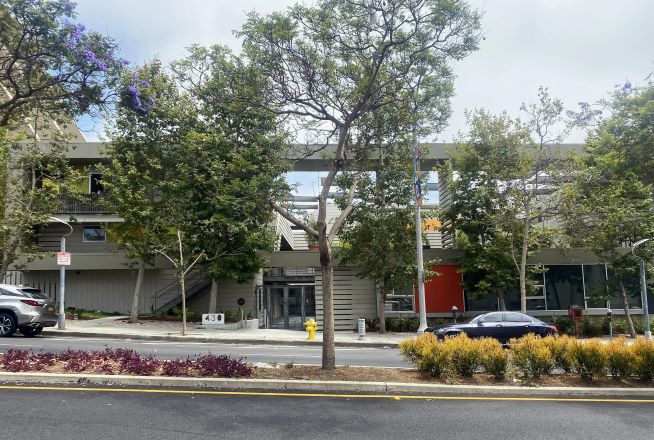 2012 - The Pico Place Affordable Housing Development, 430-506 Pico Boulevard, Santa Monica CA. A 32-unit LEED Platinum affordable apartment building of 2- and 3-bedroom family units with a common laundry room and community room. Photos by Michael Locke.
---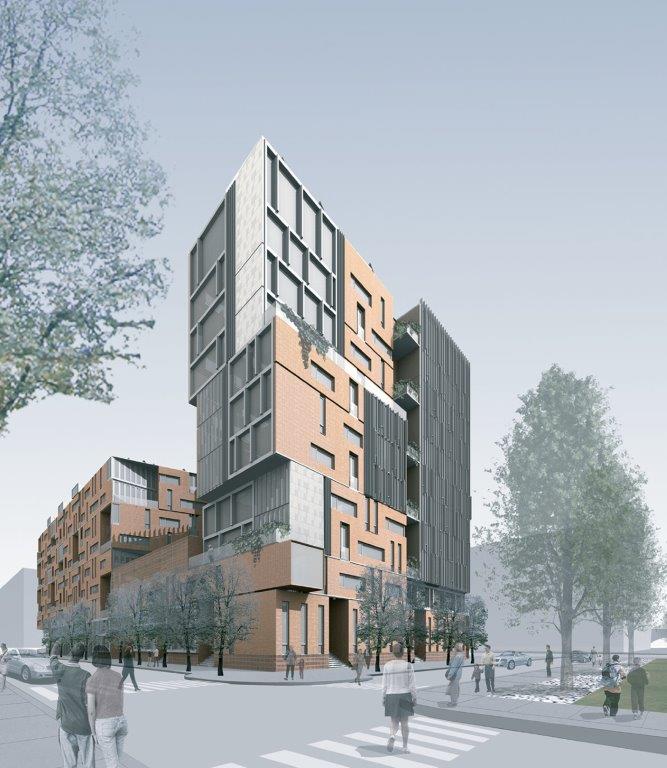 Around 2012 - The Northpoint Mixed-Use Development Project, Cambridge MA. Designed with Boston-based architectural firm NADAAA. Multi-phase project to total more than 5 million square feet of condos, apartments, office and laboratory space, and stores. Unbuilt.
---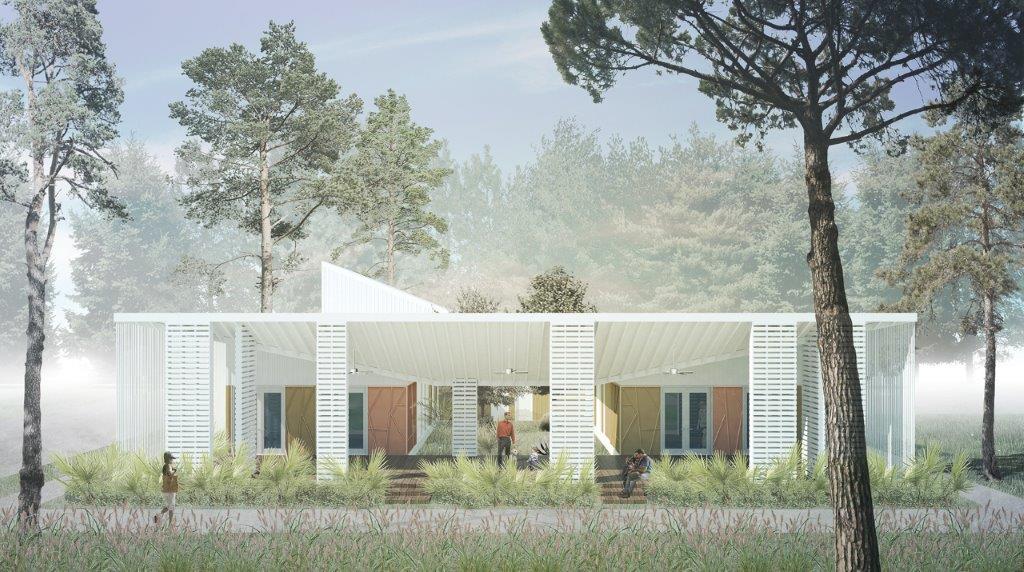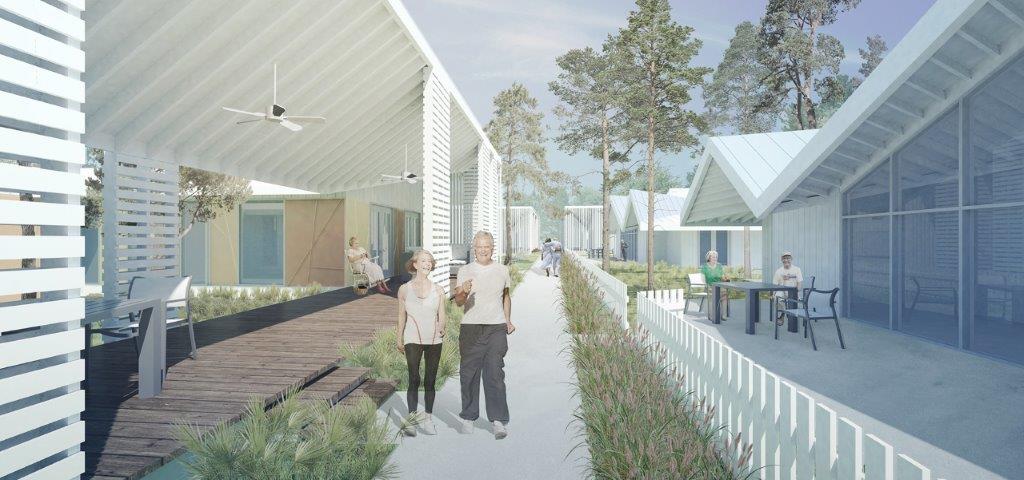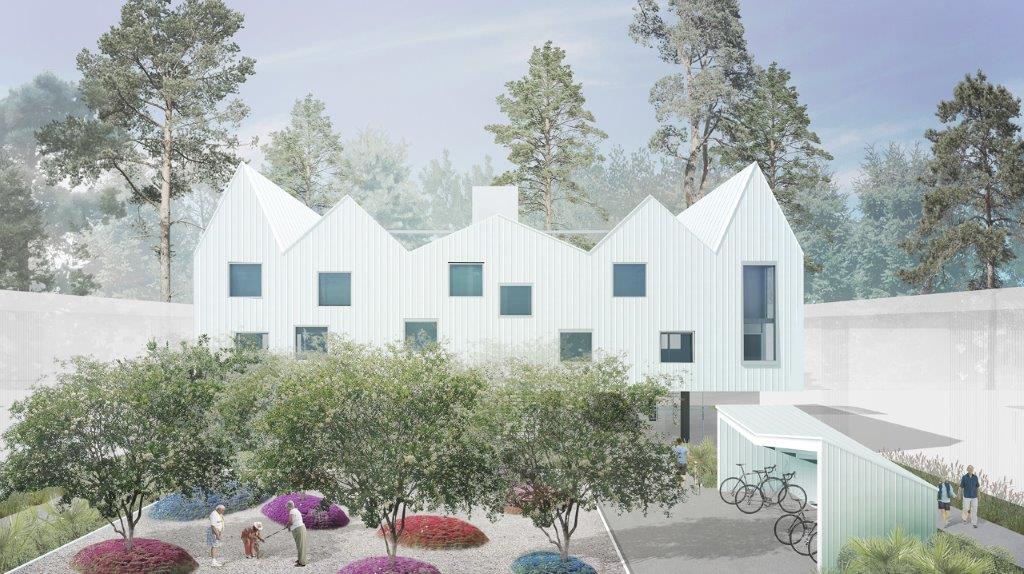 Around 2012 - The Watersound New Town Senior Housing Project, Watercolor FL. Masterplan, prototype, and neighborhood housing strategies for a new 60,000 person community in the panhandle of northwest Florida. Unbuilt.
---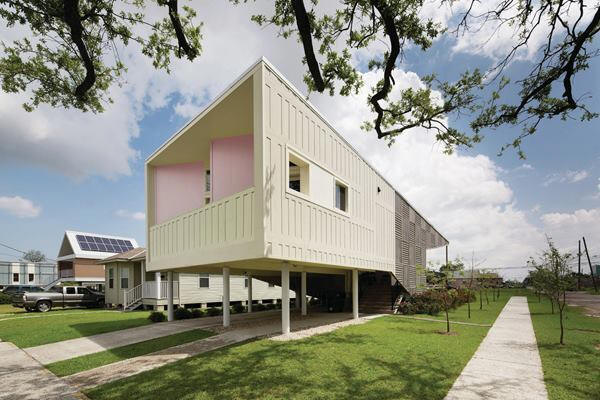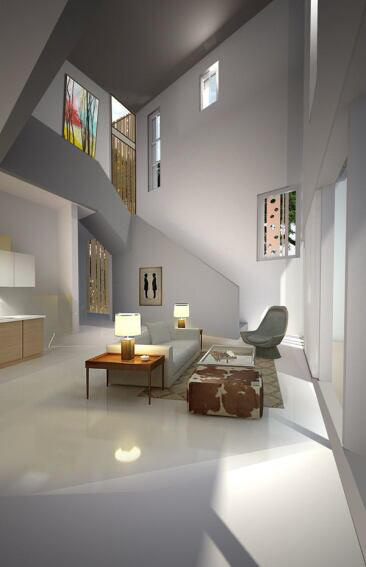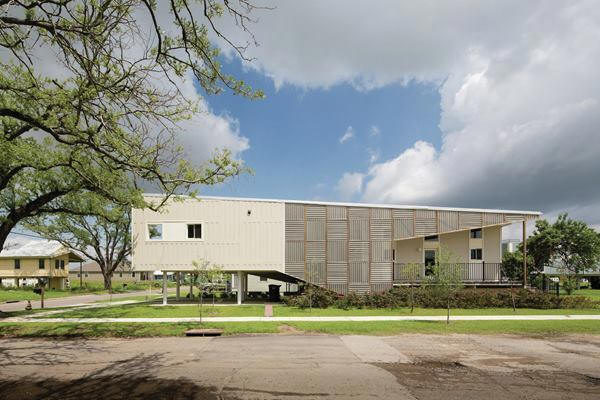 Around 2013 - The Make-It-Right House, New Orleans LA. Part of Brad Pitt's Make It Right Foundation effort to replace houses lost in Hurricane Katrina. A few were built, locations unknown. Brooks and Scarpa also designed a duplex for the project, status unknown.
---
<![if !vml]>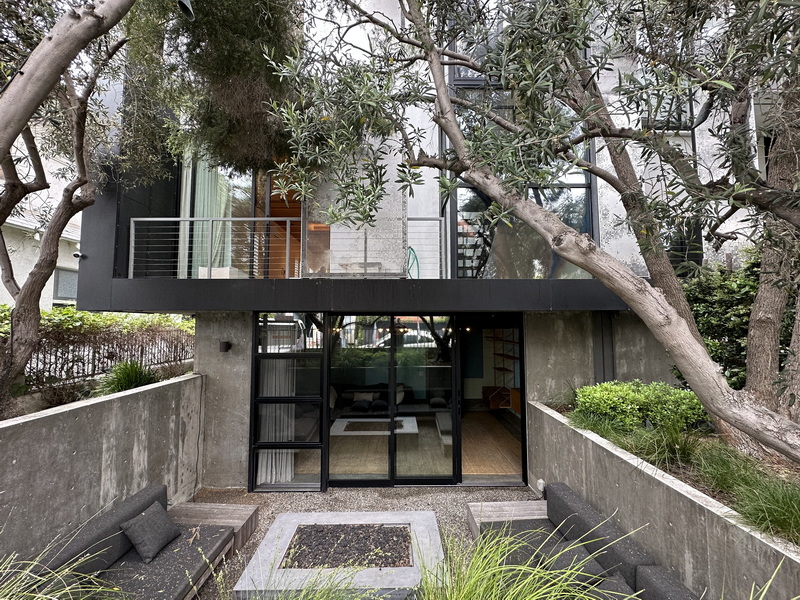 <![endif]>
<![if !vml]>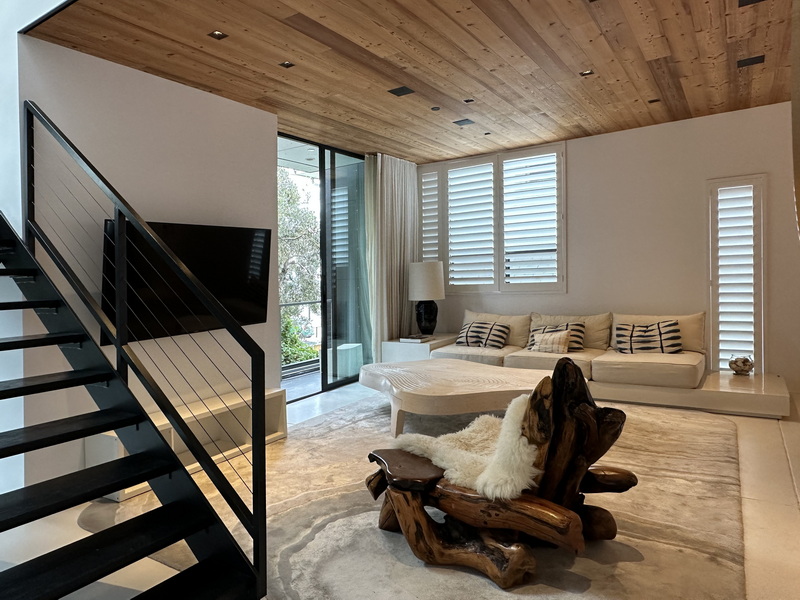 <![endif]>
<![if !vml]><![endif]>2013 - The Robert C. and Kelsey Murphy House, 43 Brooks Avenue, Venice Beach CA. Built for 43-45 Brooks LLC as a small lot division of four homes. Jamie Bush and artist Randy West designed the interiors. Photos by Michael Locke.
For sale in 2013.
---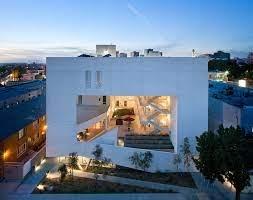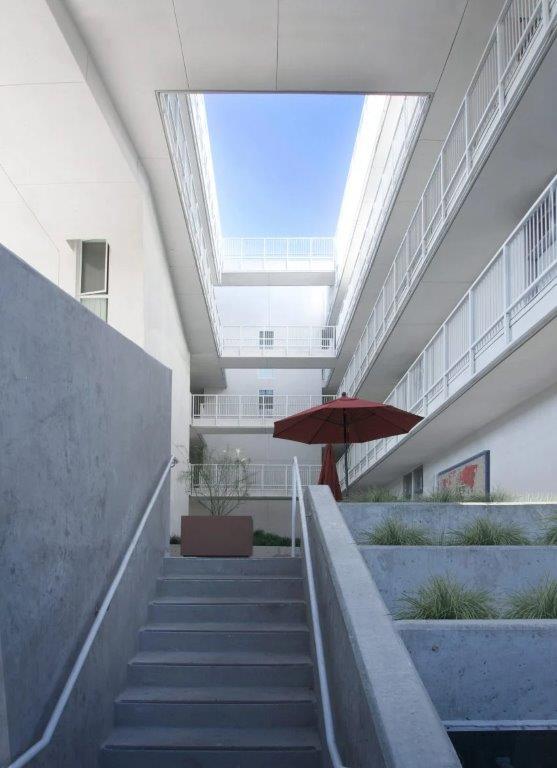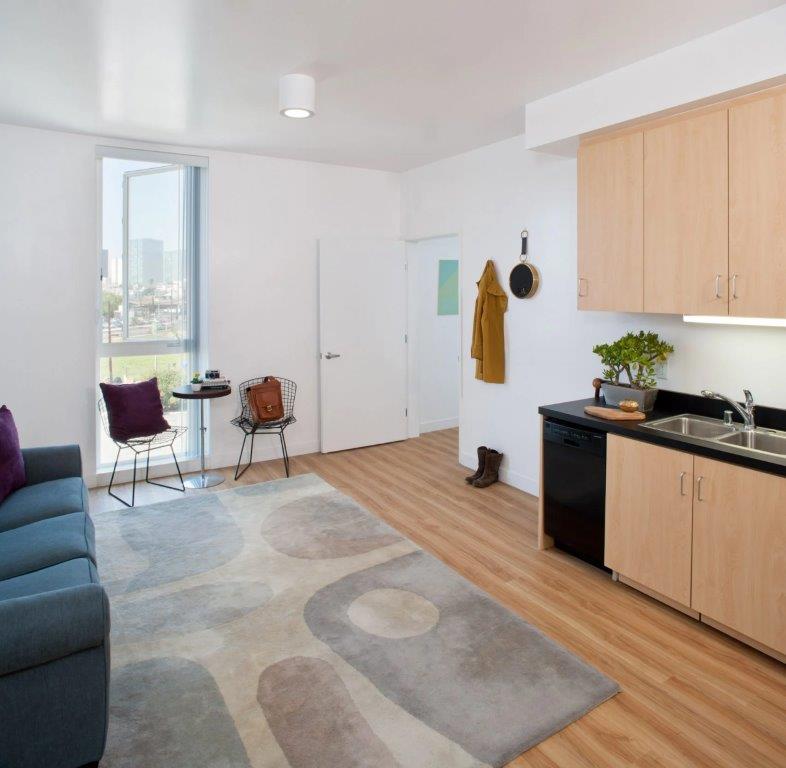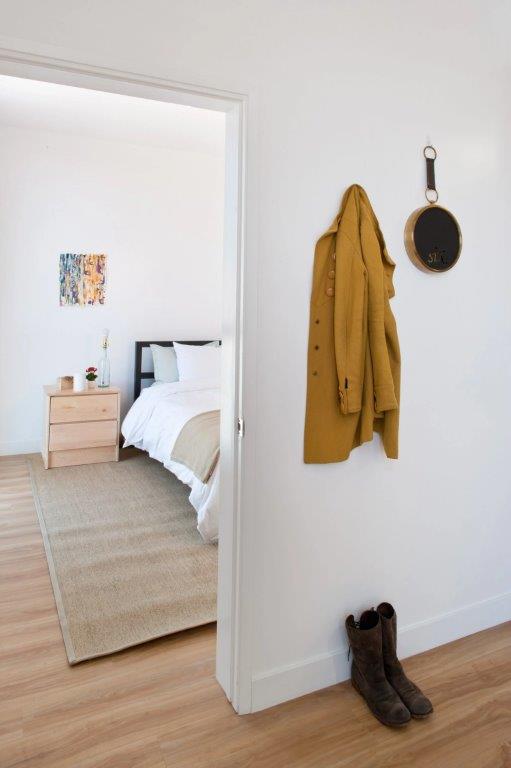 2016 - The Six Affordable Housing, 811 South Carondolet Street, Los Angeles CA. Fifty-two affordable units with 18 set aside for disabled veterans. 45 studios and 7 1-bedroom units. The project received LEED Platinum Certification from the US Green Building Council.
---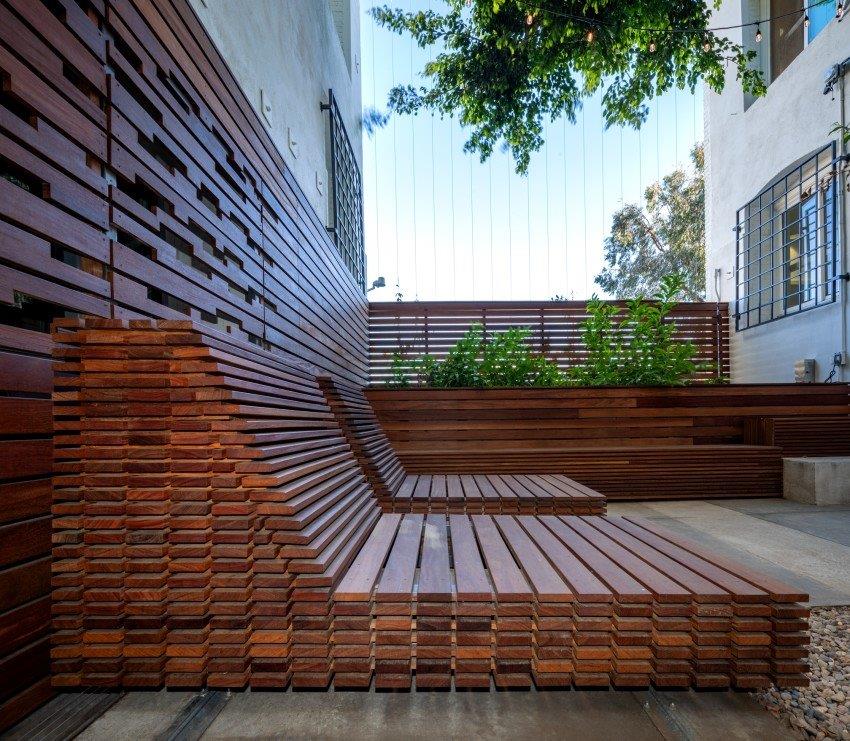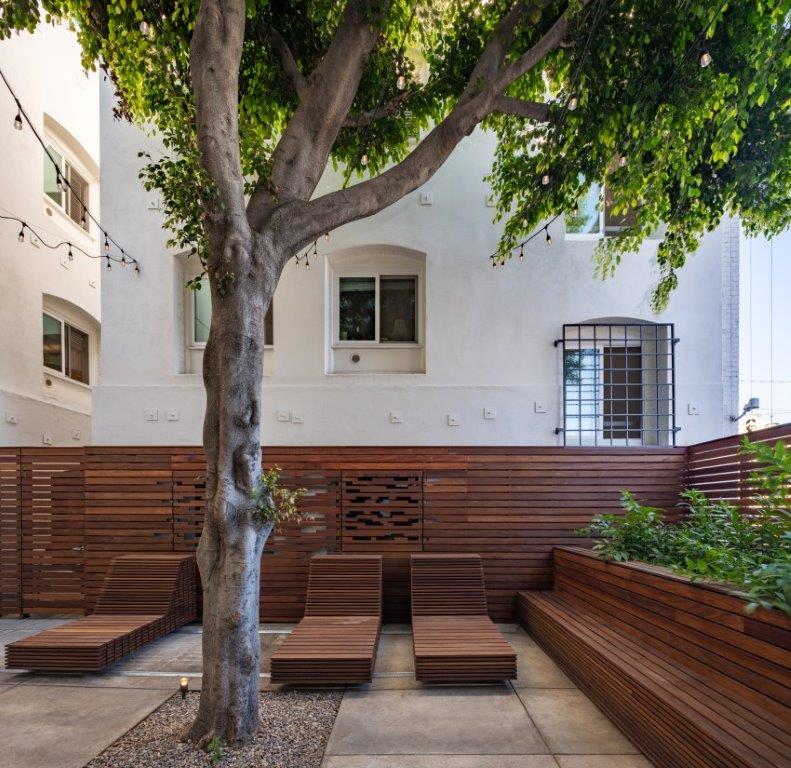 2018 - The Rossmore Hotel Courtyard, 905 East 6th Street, Los Angeles CA. A 1920s brick building renovated for affordable housing units. Renovations included transforming three underutilized service alleys into shared tenant socialization space.
---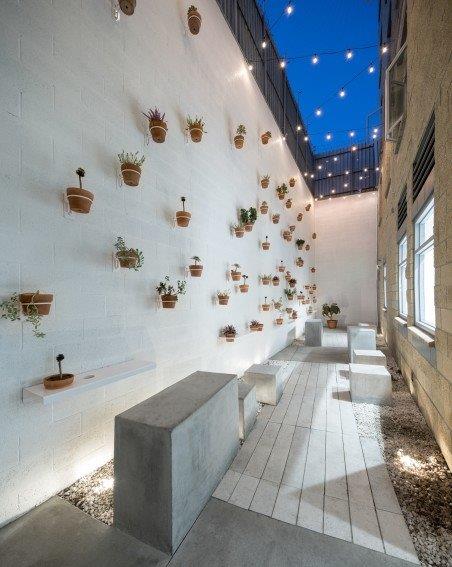 2018 - The Weldon Hotel Courtyards, 507 Mable Avenue, Los Angeles CA. Affordable housing units. As with the Rossmore Courtyards, Brooks + Scarpa created tenant socialization space.
---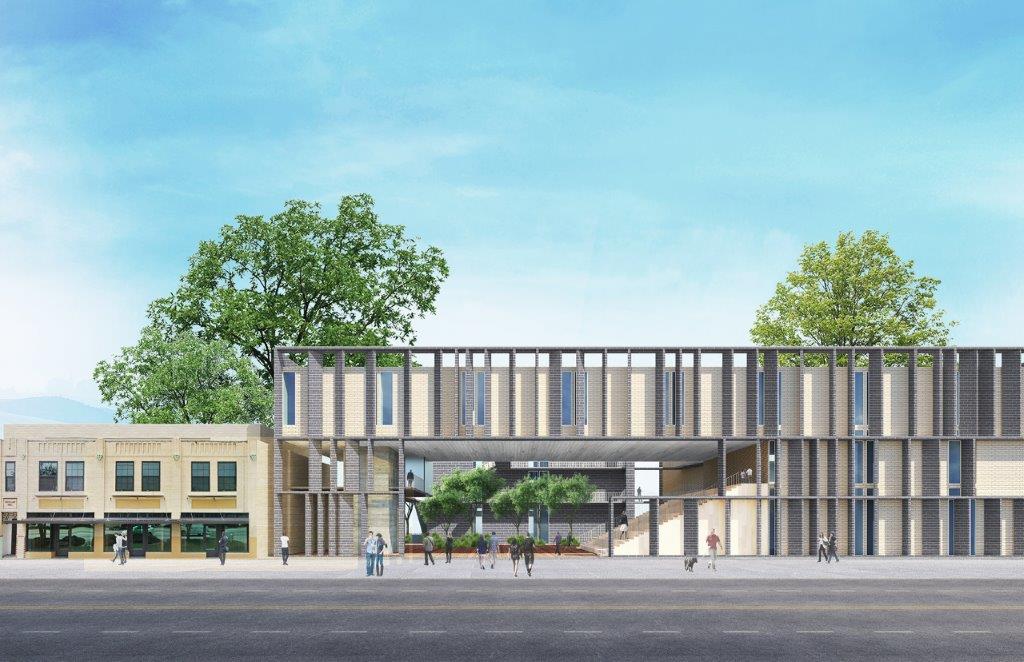 2018 - The McCollum Hall Mixed Use Development, Ft. Myers FL. Unbuilt. McCollum Hall is a 1930s dance hall and entertainment center building that is being restored. The Scarpa plan shows a new, affordable housing unit planned for a lot next door.
---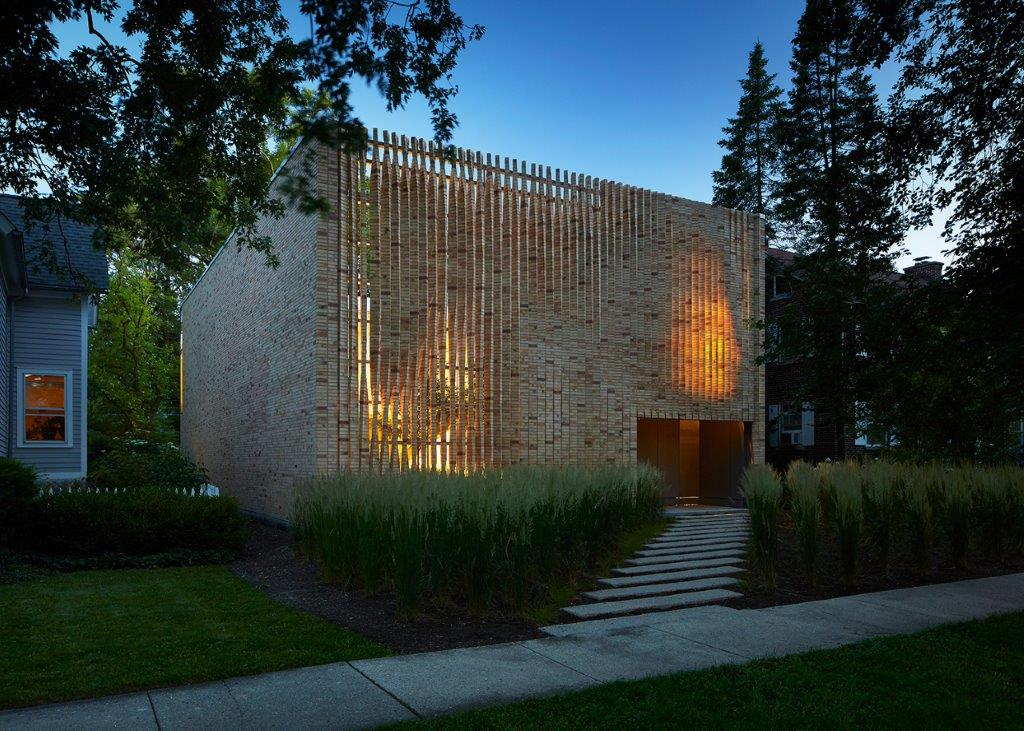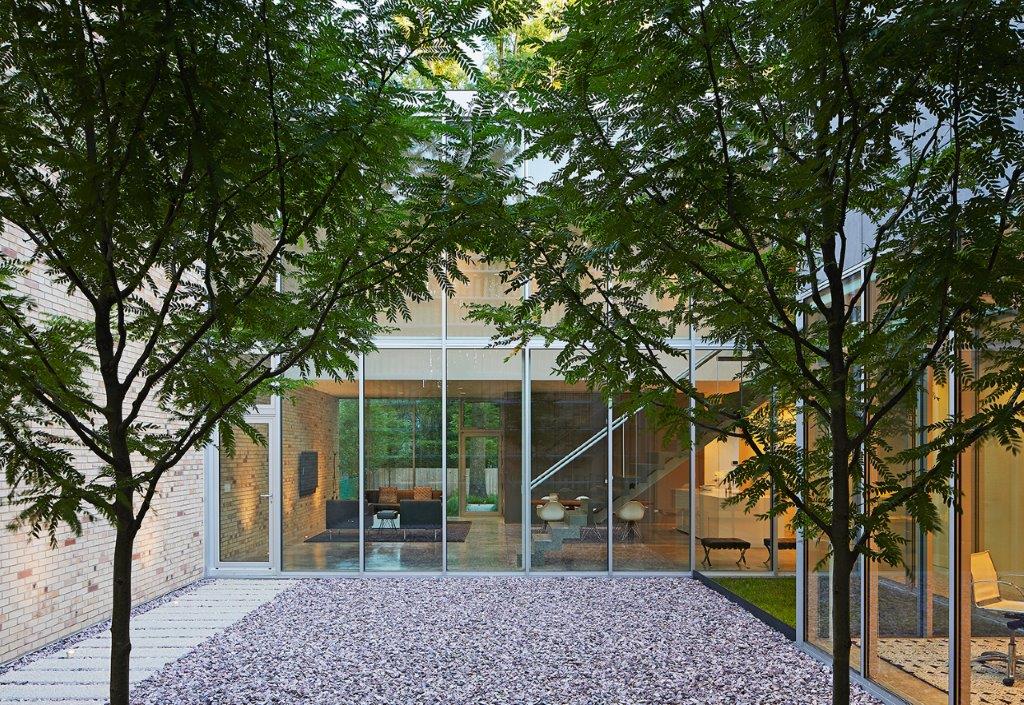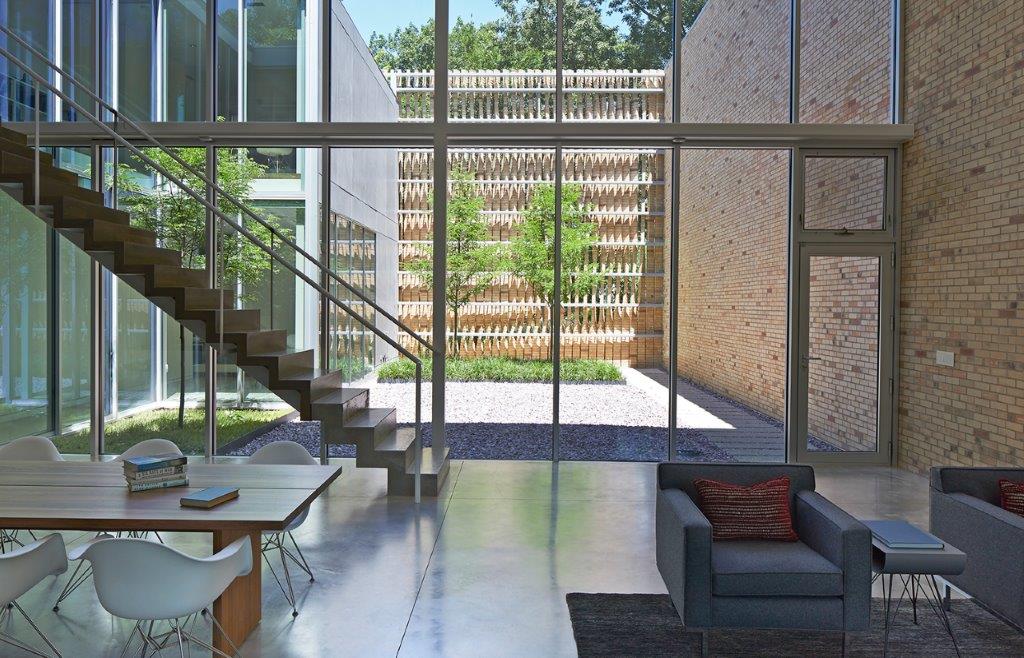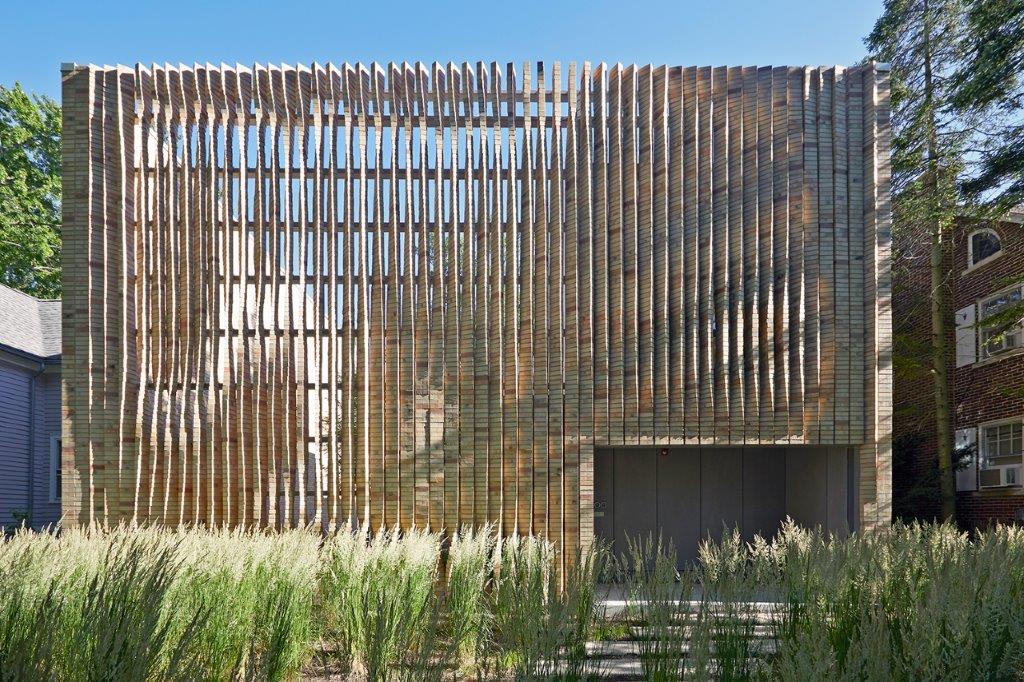 Around 2018 - The Robert Lipton House, 2600 Thayer Street, Evanston IL.
---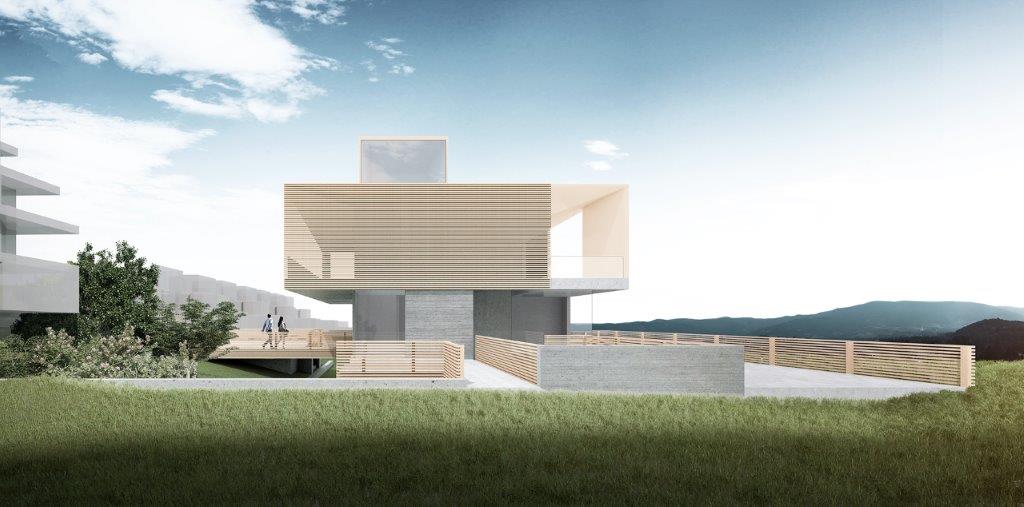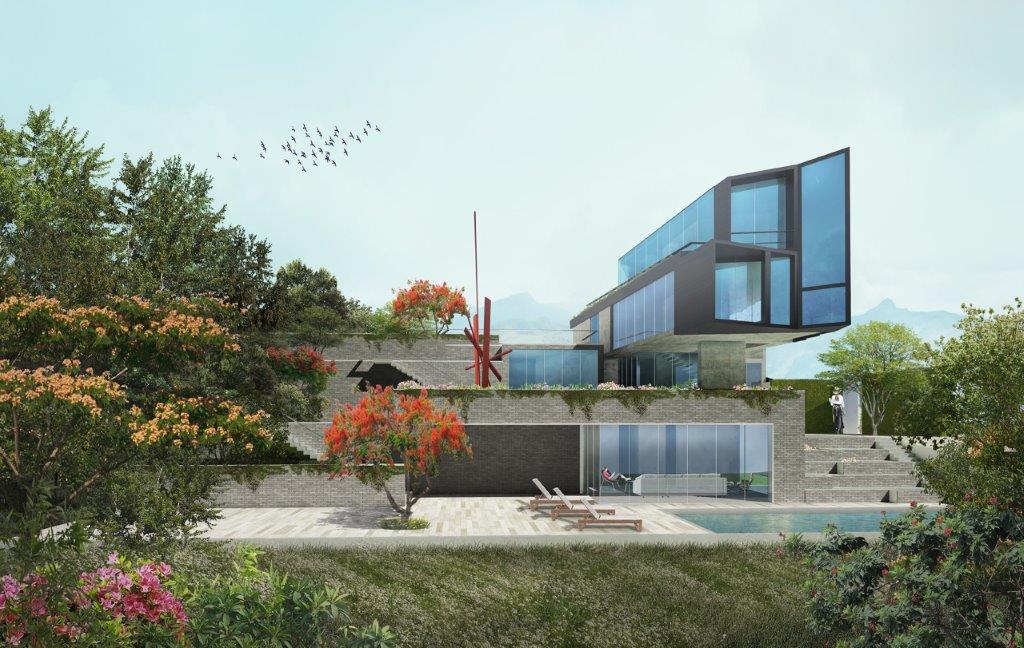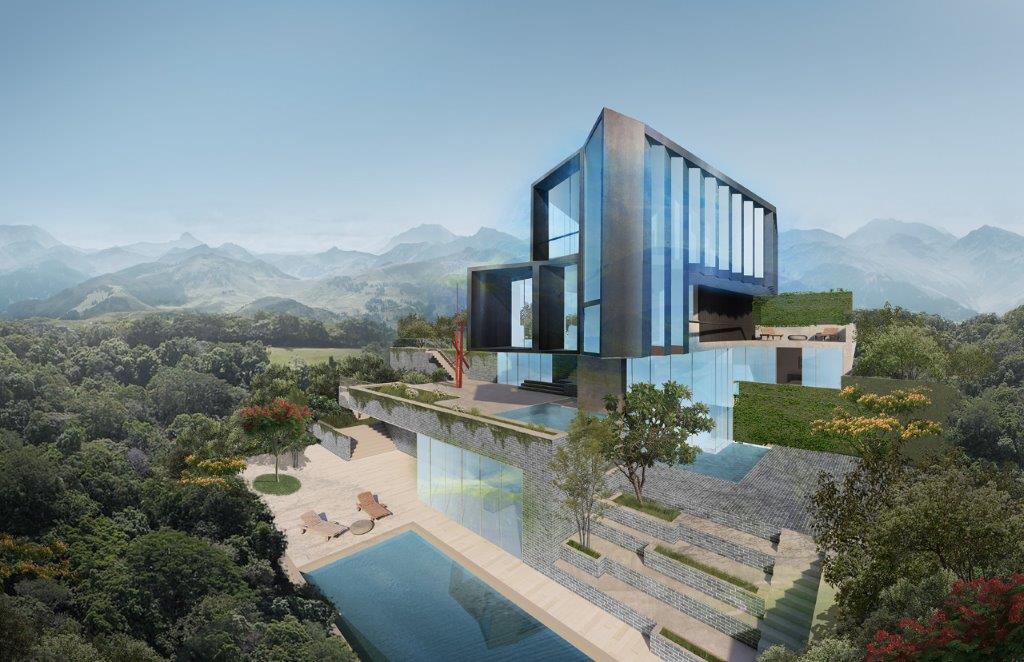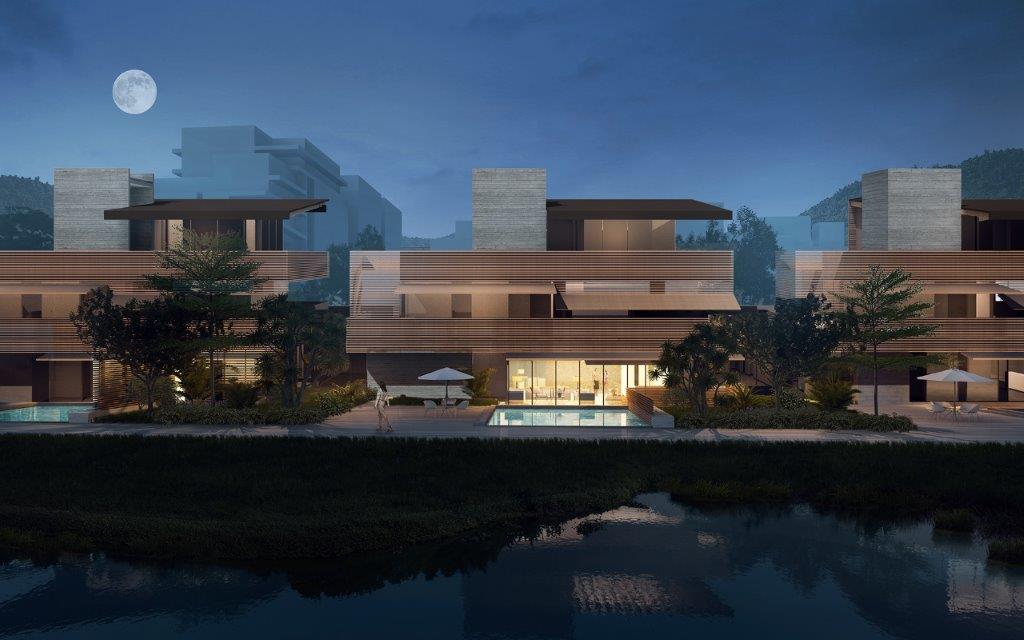 2019 - The Luxe Meadows Resort Villas, Hainan, China. Unbuilt. 4 prototype villas ranging in size from 350-420 square meters.
---

2019 - The 18th Street Art Center, Santa Monica CA. Unbuilt. A phased approach to replace the current gallery and administrative office with a new 18,000 sf five-story mixed-use artist studio with live/ work space, a gallery, and rooftop event space.
---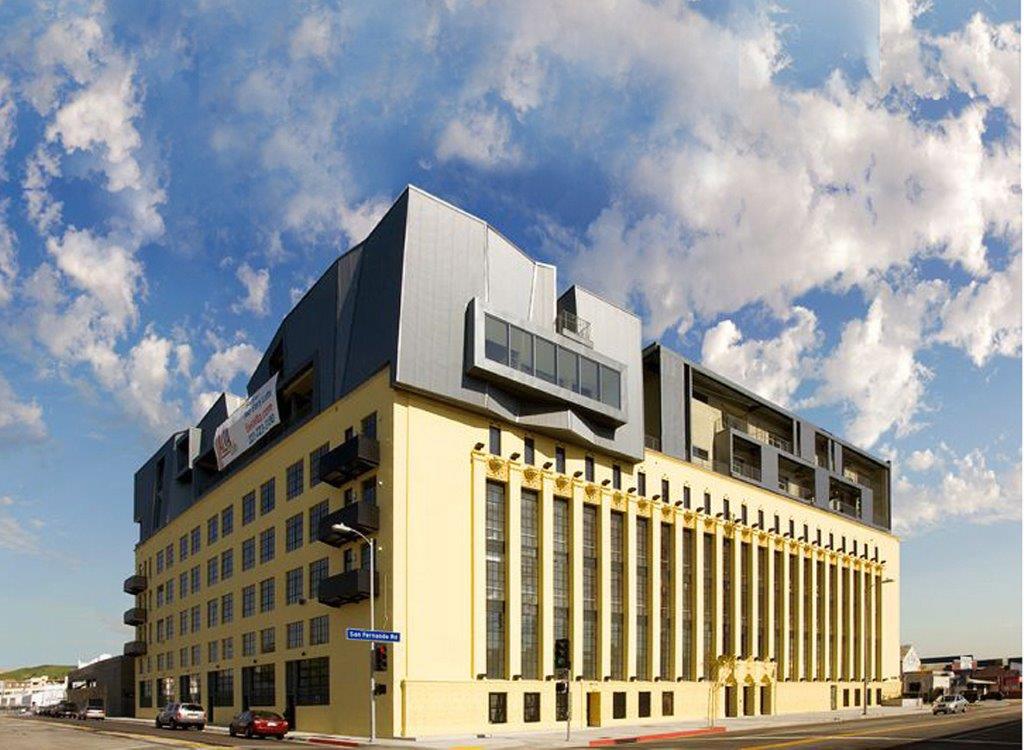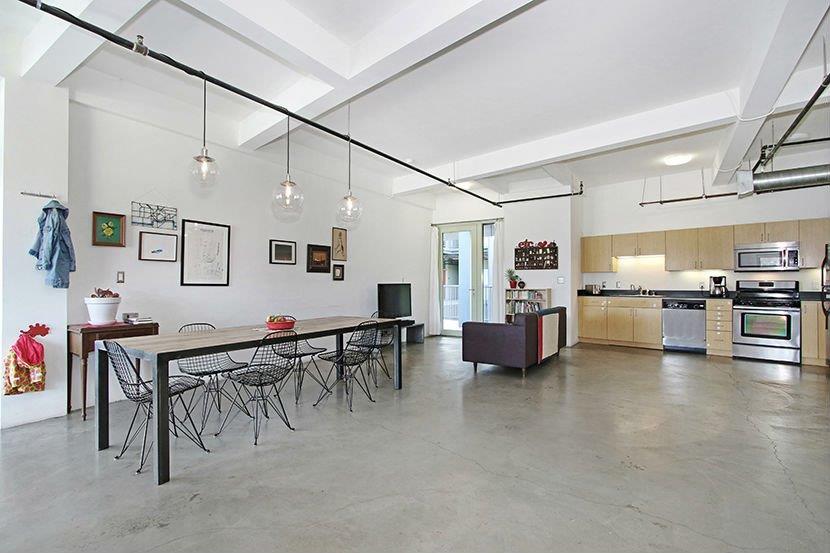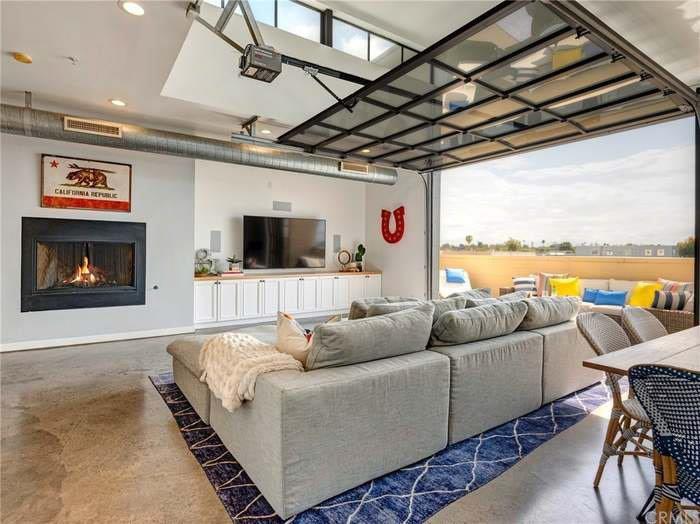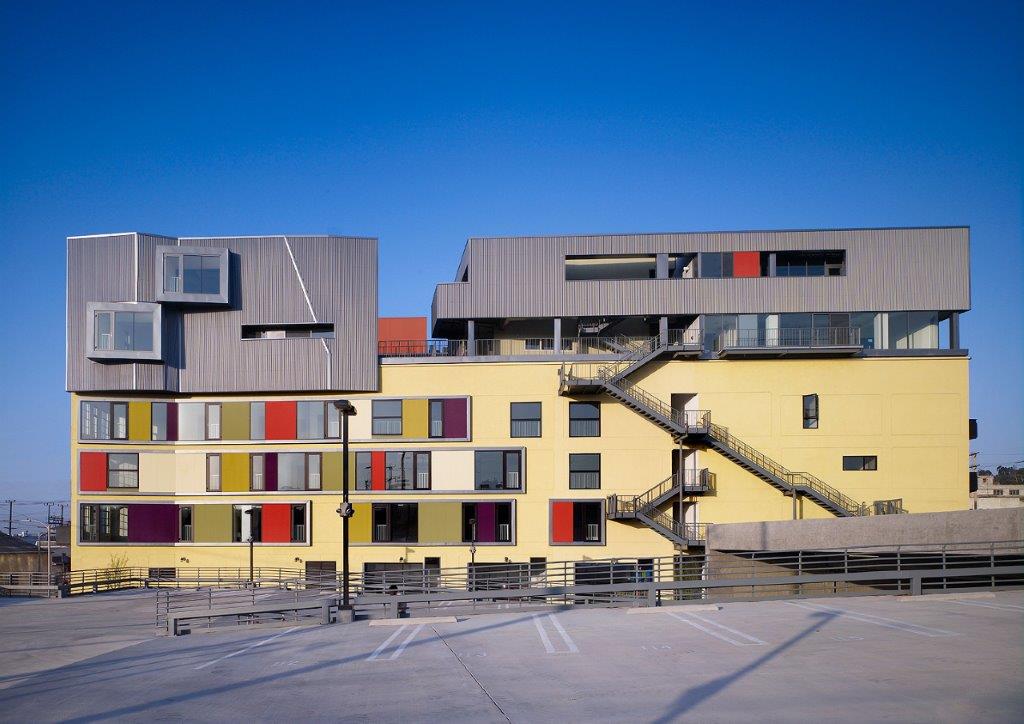 Around 2019 - The Fuller Lofts, aka Alta Lofts, 200 North San Fernando Road, Lincoln Heights, Los Angelels CA. Adaptive re-use of a 1925 concrete industrial building into an affordable mixed-use development. The Fuller Lofts was the first transit-oriented development begun in the area and has spurred the revitalization of Lincoln Heights. Consists of 102 units of affordable, workforce, and market-rate lofts along with 15,500 sf of commercial space. The program adds two stories of penthouse lofts above the original four-story structure.
---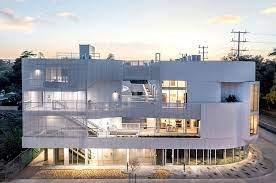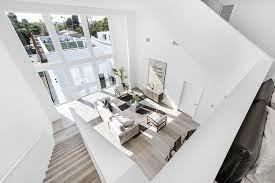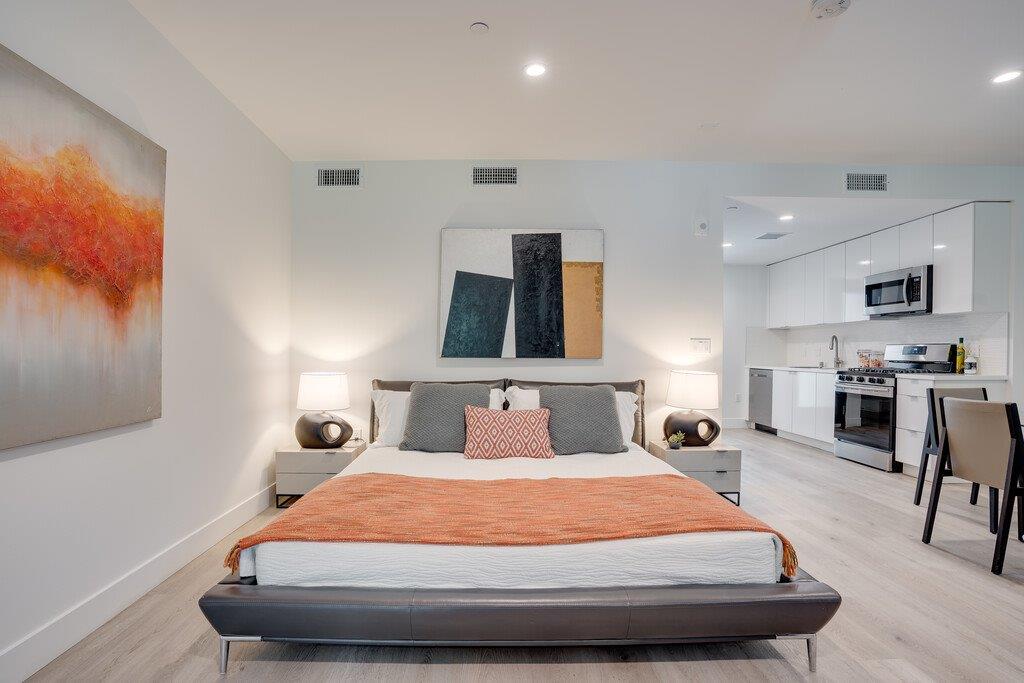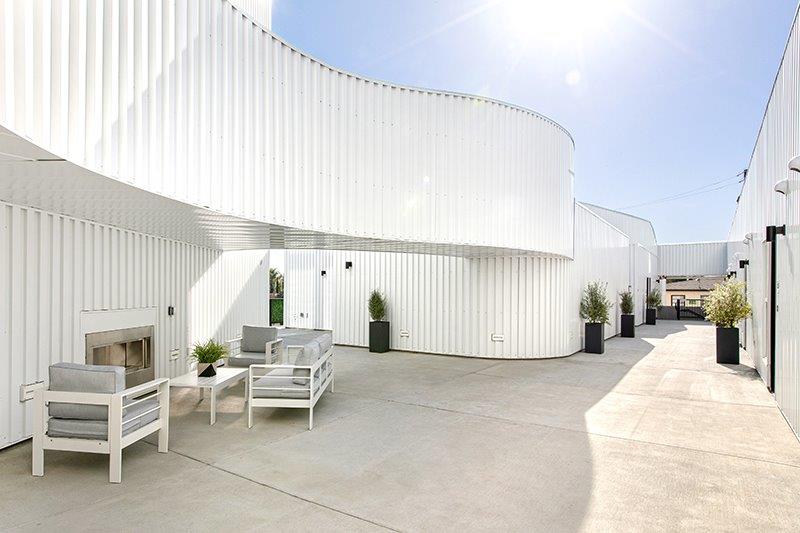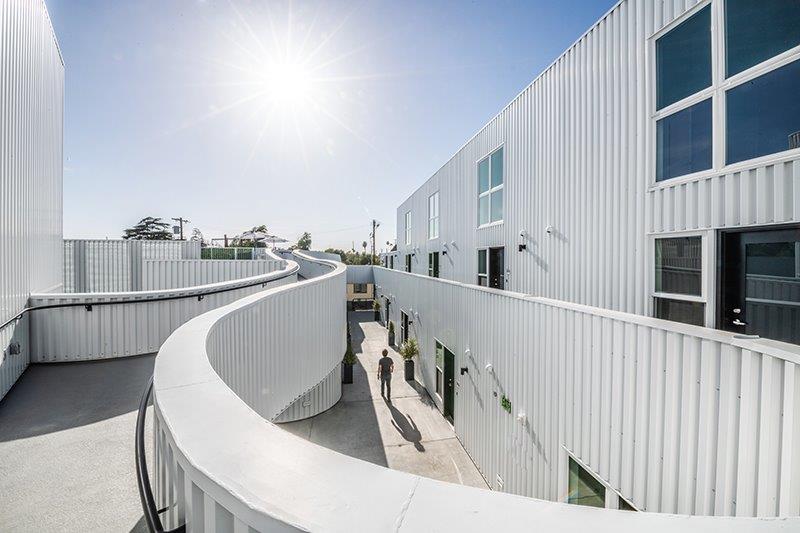 Around 2019 - The Magnolia Nineteen, 11700 West Magnolia Boulevard, Valley Village CA. A 3-story mixed-use development: 2 stories with nineteen studio and 1-bedroom residential units constructed over 1 story of commercial/retail and parking. Developed by Hillock Land Co and Luminor Properties; Focus Builders was the contractor. Photo, top, by Michael Locke.
---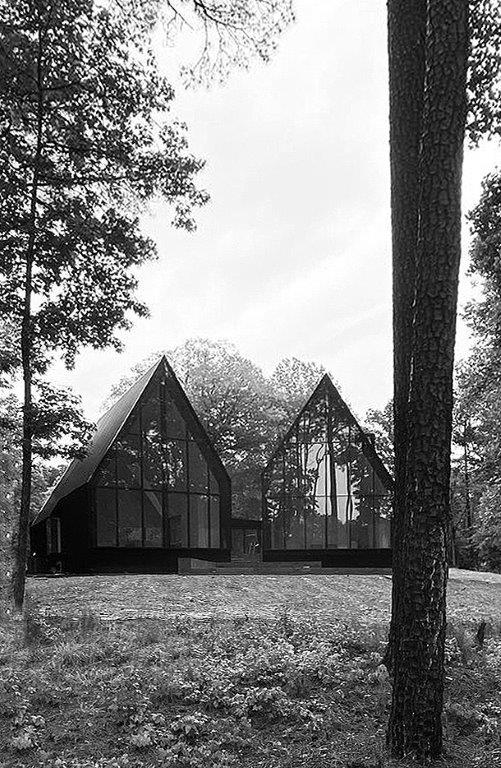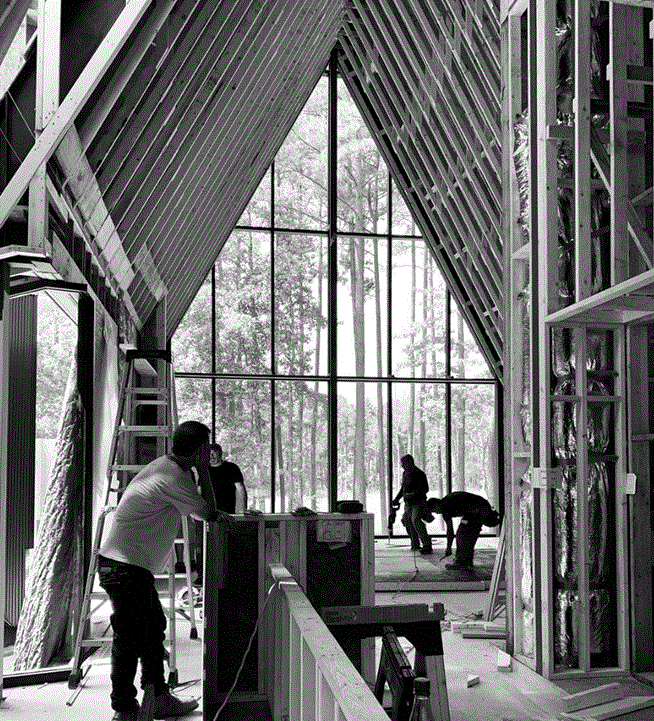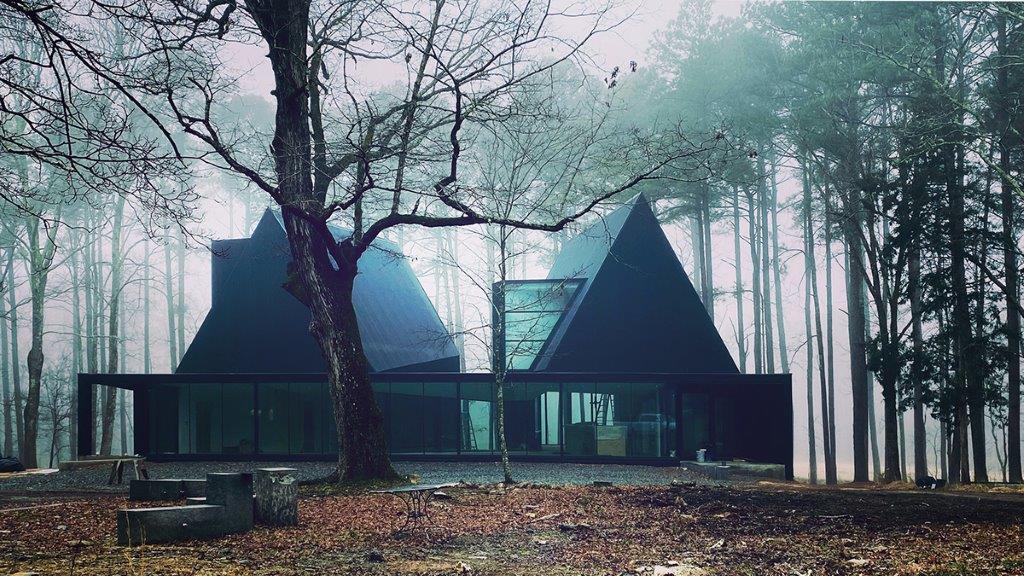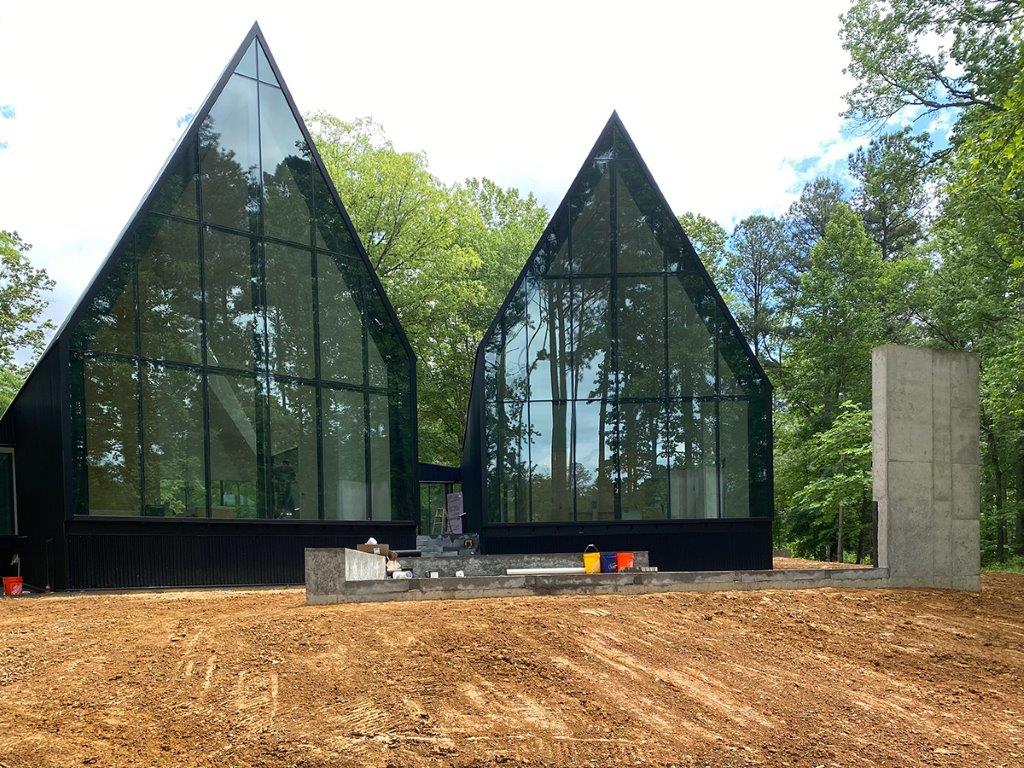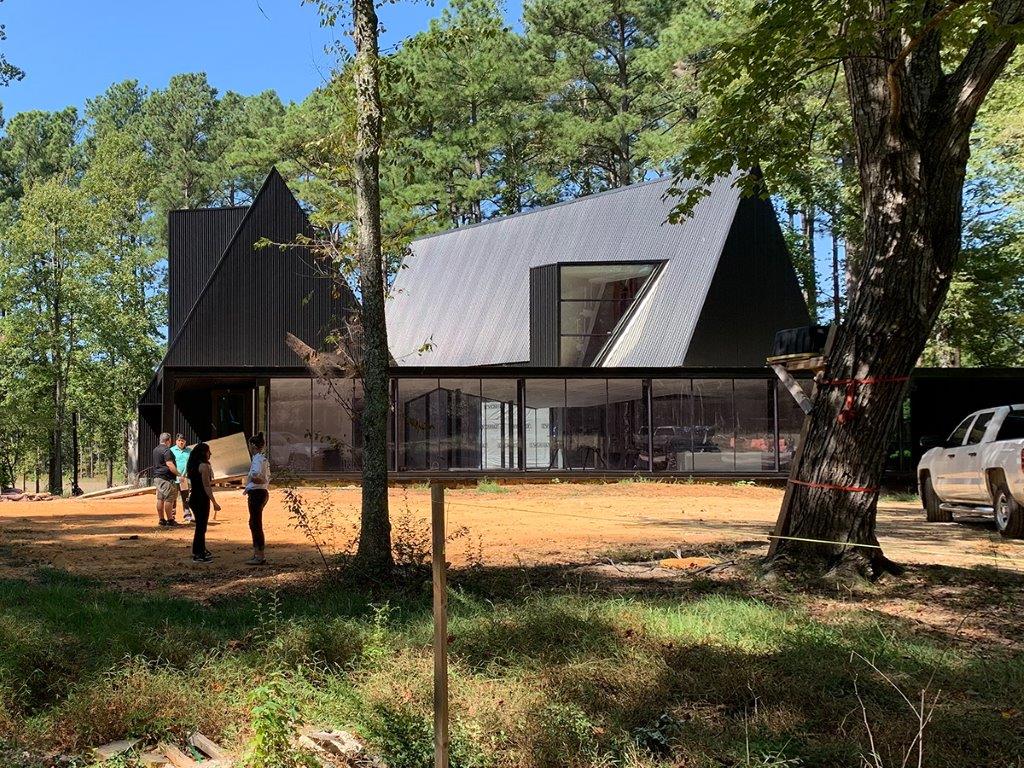 2020 - The Steve and Kim Chase House, aka Steeplechase House, 7821 Dodsons Crossroads, Hillsborough NC. Built by Tonic Construction.
---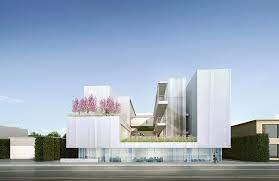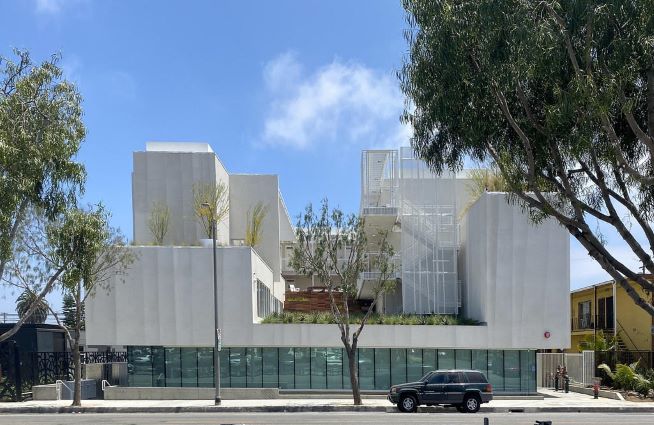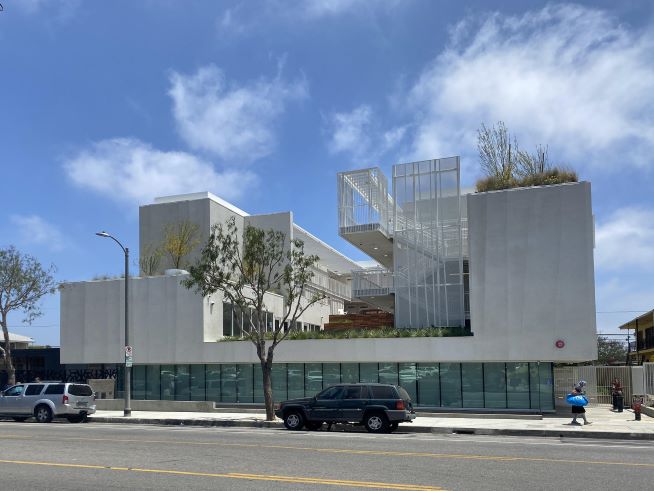 2020 - The Rose Mixed-Use Apartments, 718 Rose Avenue, Venice CA. Walton Construction Inc. was the builder. The new four-story building will features 35 studio and one-bedroom apartments reserved for transition-aged youth and persons who have experienced chronic homelessness. The wood-frame structure has a U-shaped footprint centered on a landscaped central courtyard. The building is designed to include 17 parking spaces on its ground level, as well as space for service providers, and a 2,500-square-foot office for Venice Community Housing. Photos by Michael Locke.
---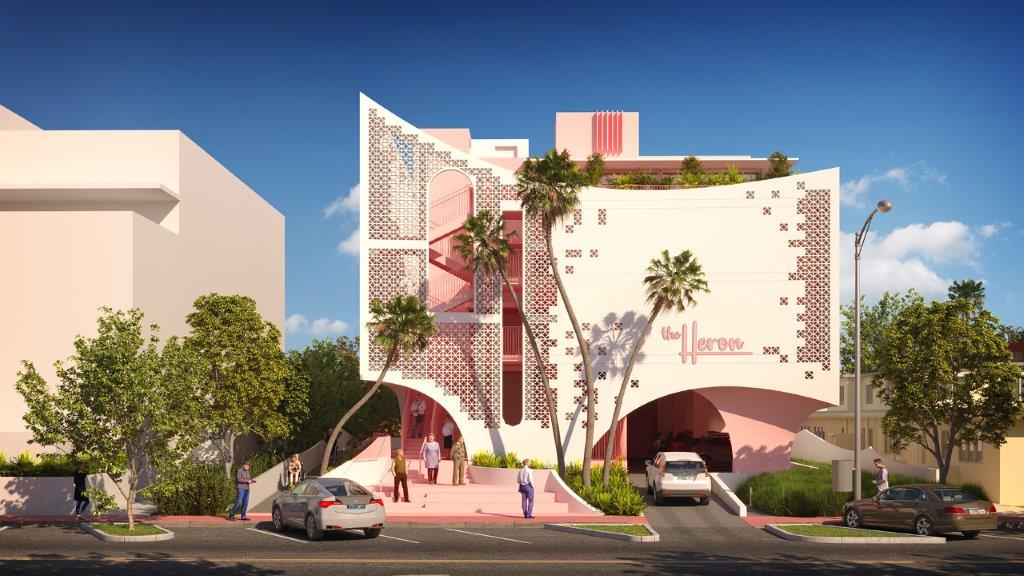 Around 2021 - The Heron Senior Housing, 1158 Marseilles Drive, Miami Beach FL. LEED Platinum, four story 20-unit affordable senior housing project.
---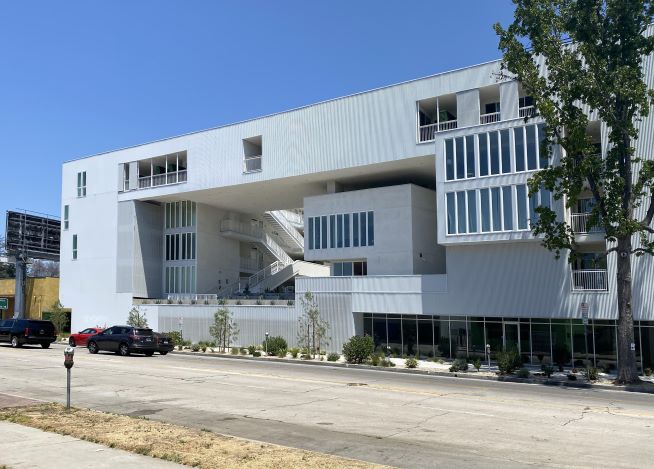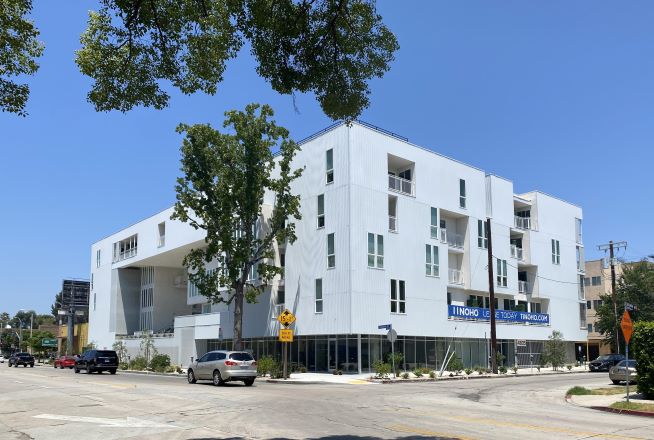 Around 2021 - 11 NOHO, 11301 Camarillo Street, North Hollywood CA. A 5-story mixed-use project with 60 courtyard apartments, 6 units reserved for low-income housing, and 3,000 sf of commercial/retail space on the ground floor. Photos by Michael Locke.
---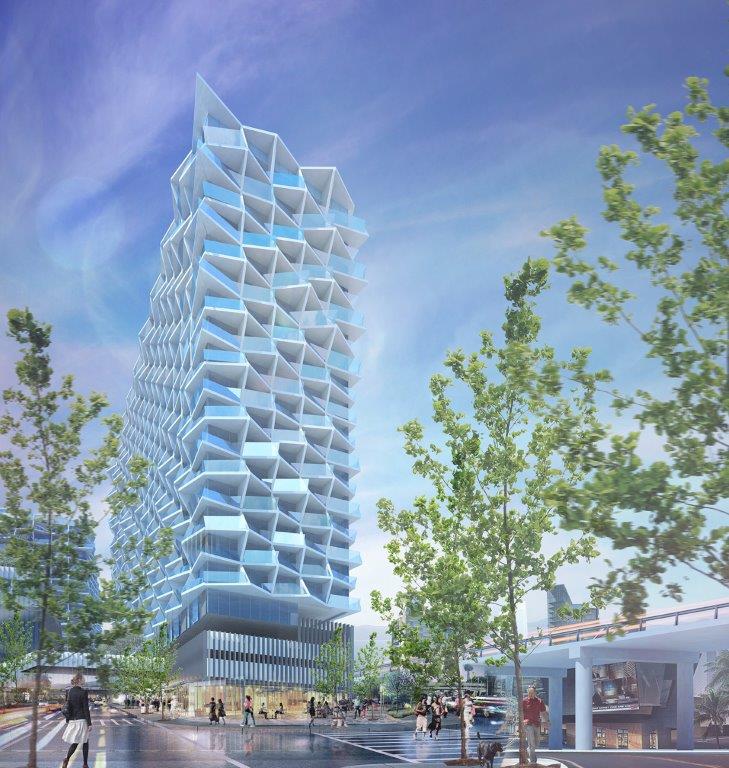 Around 2022 - The High Rise Housing, Los Angeles CA. A 24-story, 520 unit building with offices on ground floor.
---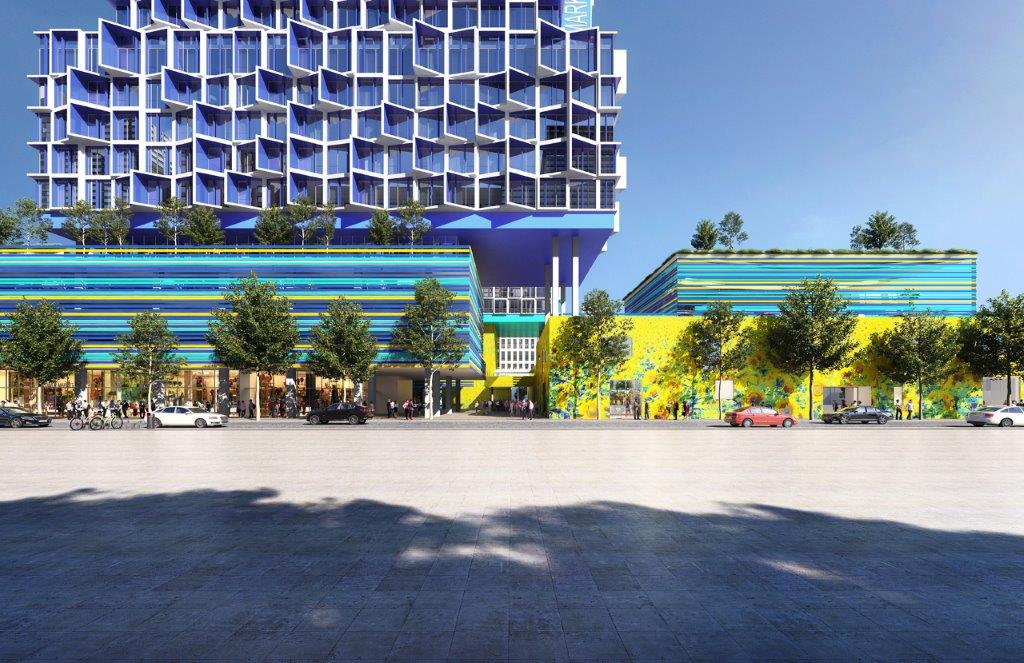 Around 2022 - The Southern California Flower Mart Mixed Use Development, 7th and Wall Street, Los Angeles CA. Plans include new parking, commercial space, and 323 dwelling units in a 15-story concrete frame residential tower.
---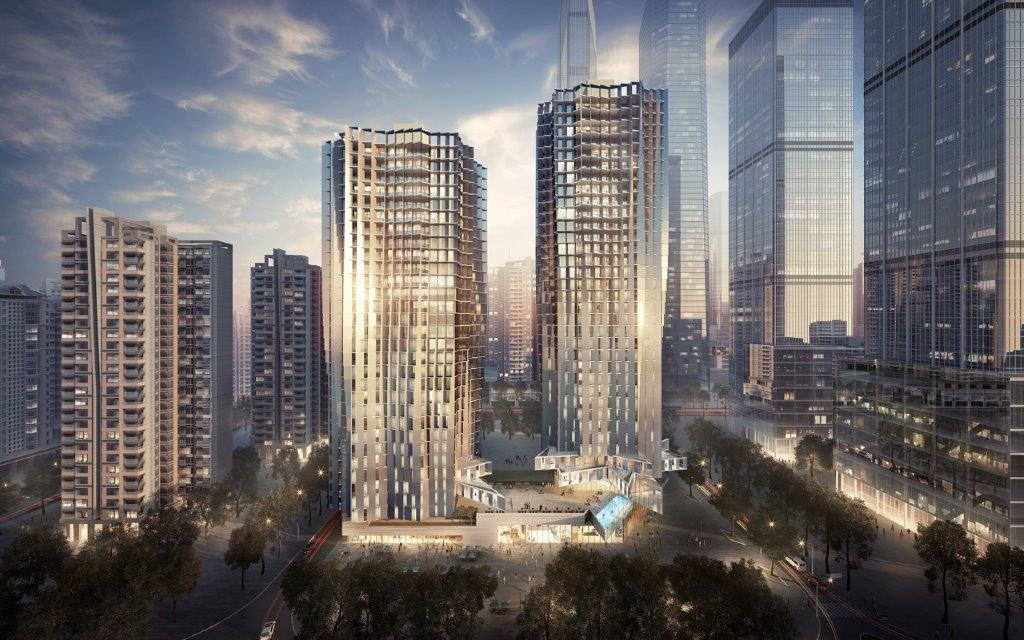 Around 2022 - The Kaisa-Tai Residential Towers and Mixed-Use Development, Shenzhen China. Thirty-two story, 582-unit apartment and retail space.
---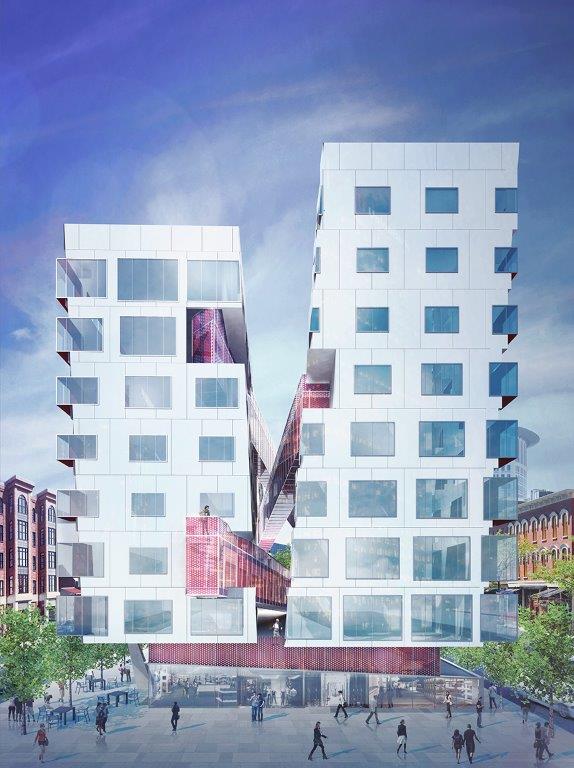 Around 2022 - The Arts District Urban Mixed-Use Housing, Los Angeles CA. 192-unit mixed-use housing structure.
---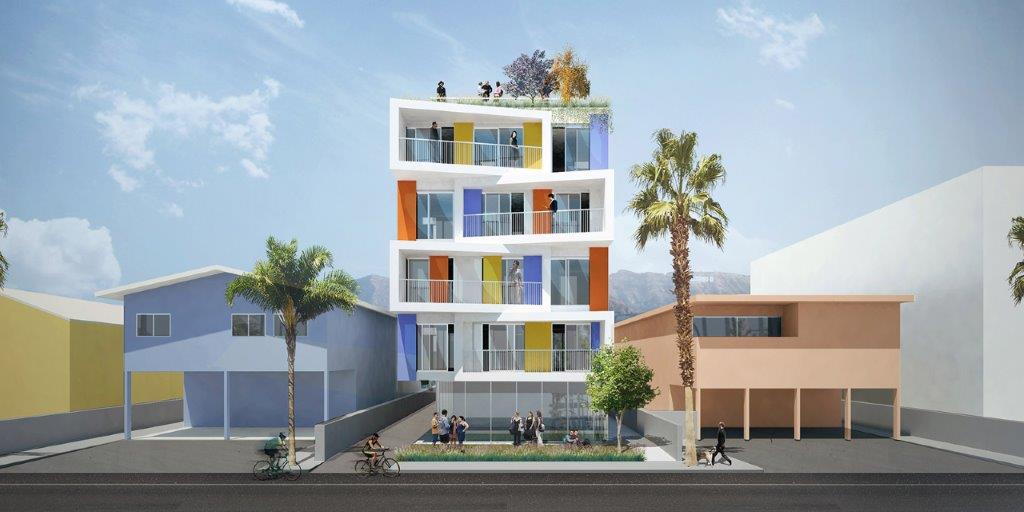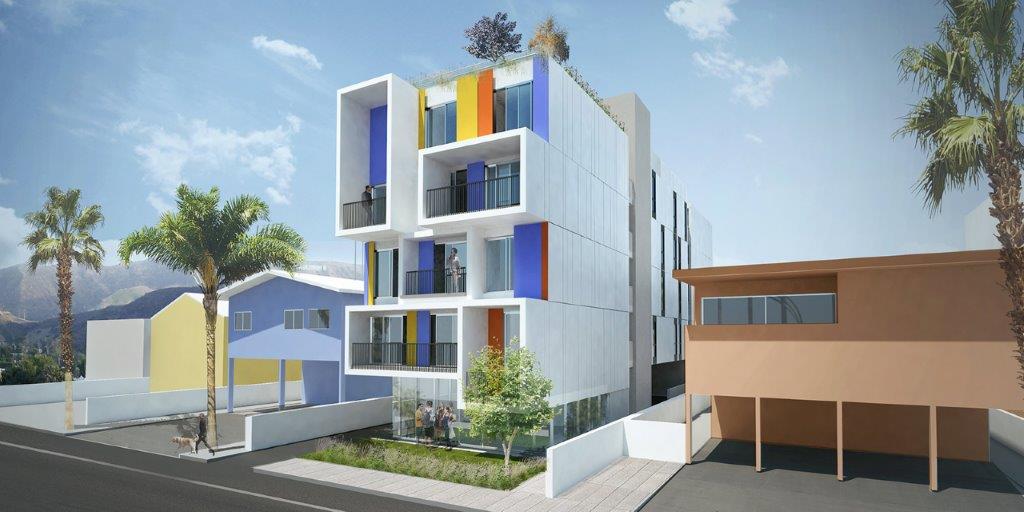 2023 - The NEST Toolkit, Los Angeles CA. Designed to address Los Angeles' shortage of housing for the homeless. This home concept provides flexibility to meet the needs of a particular site, neighborhood, and bed count. Scalable as an infill solution, Nest toolkit can be configured in multiple ways. Several architects were involved in designs, including the late Ray Kappe, Alchemy, Doug Burdge, Kieran Timberlake, Koto Design, Plant Design Studio, Richard Pedranti Architect, and Yves Behar, with kits from studio (500 sf) to 5+ bedrooms (3,300 sf).
---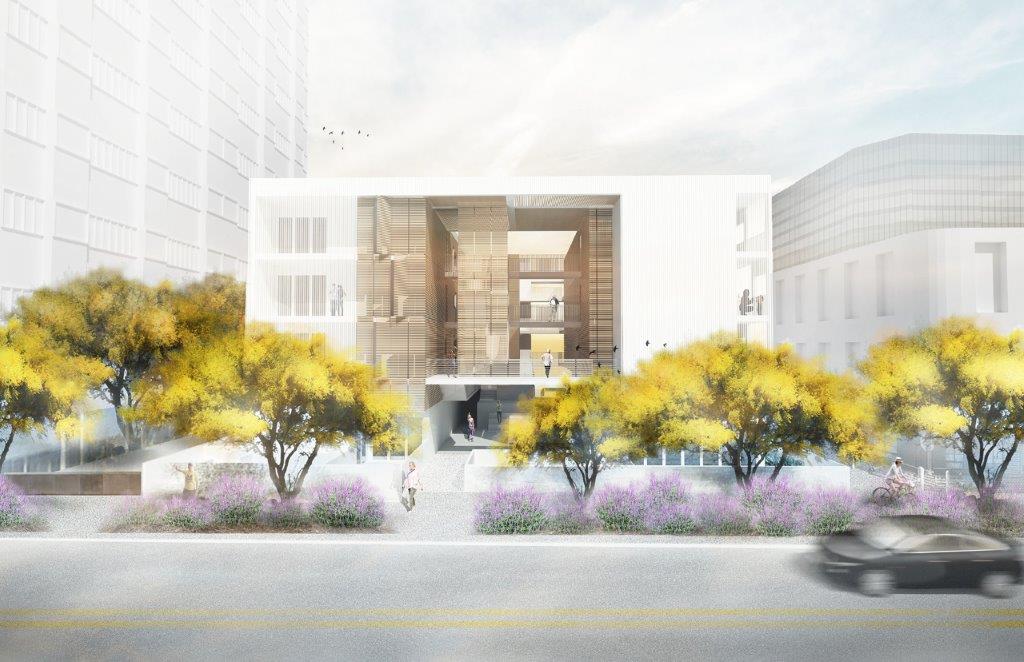 2023 - The Miramar Jones Housing, Santa Monica CA. Commissioned in 2015. 46 units affordable housing development.
---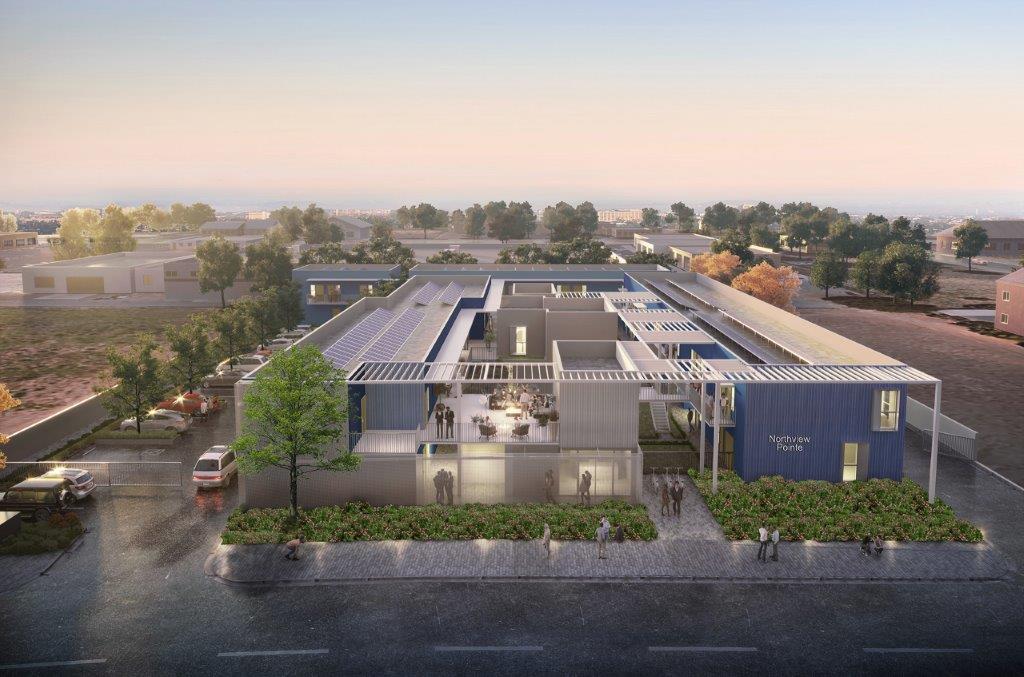 2023 - The Northview Apartments, Sacramento CA. 67 low income apartments will be built.
---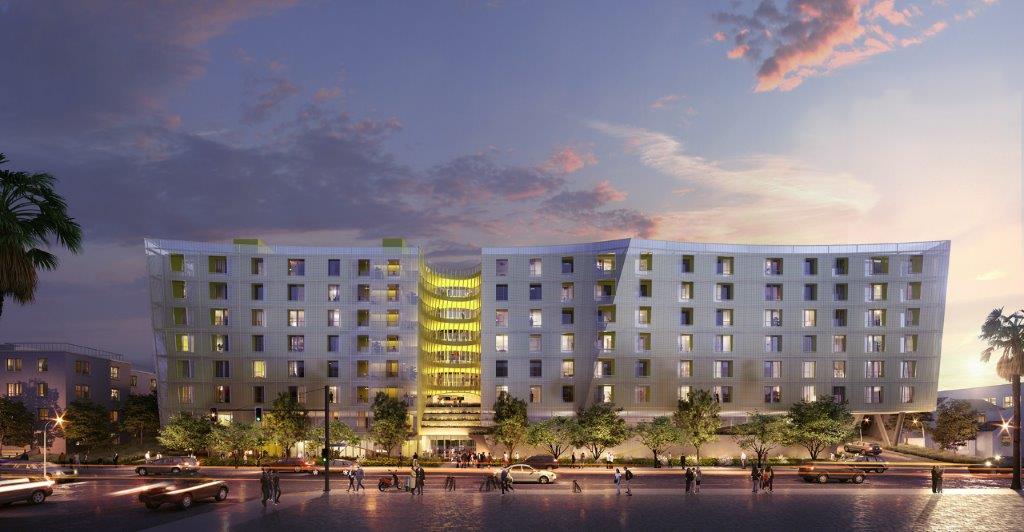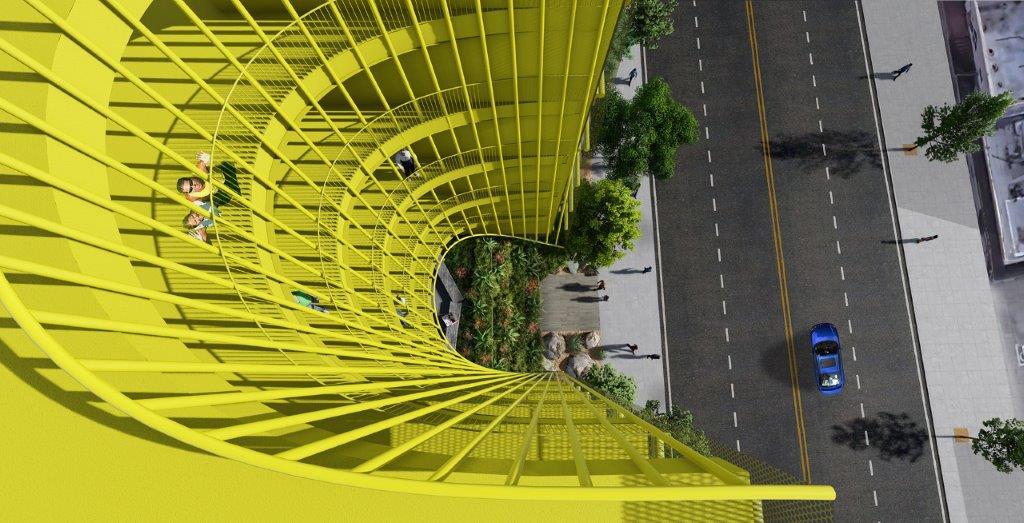 Around 2023 - Miramar Housing, 1917-2005 Miramar Street, Los Angeles CA. This 135-unit low-income housing built in the lawn area of the current senior housing structure.
---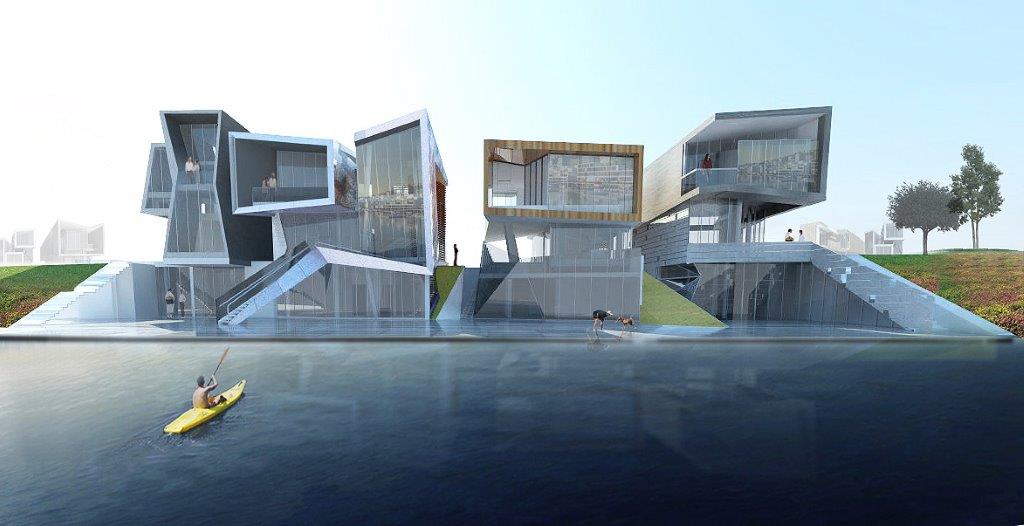 Year unknown - The Luxe Lakes High Density Housing, Chengdu China. Unbuilt. High density housing as part of a 100,000 person "new city."
---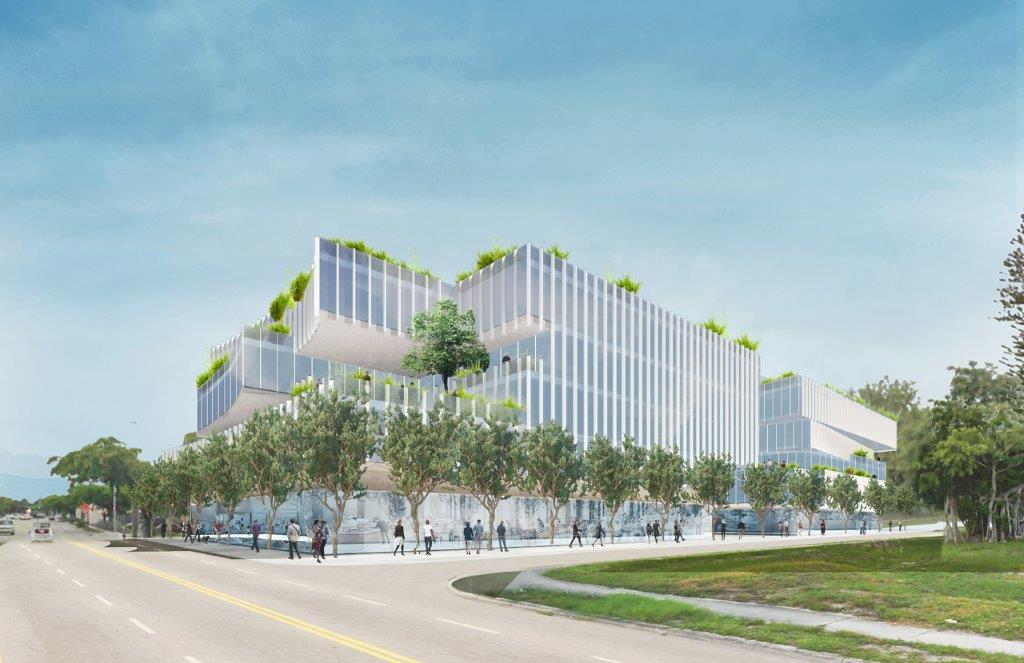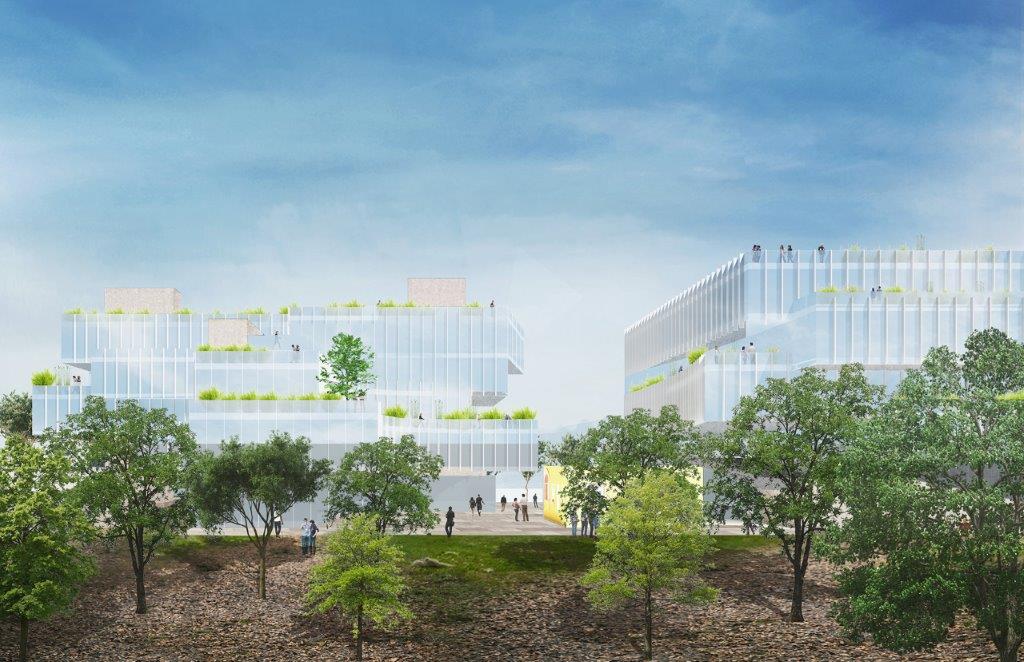 Year unknown - The Mango House, Dorsey Riverbend Neighborhood, Ft. Lauderdale FL. Unbuilt. Mixed-use development planned to include creative office space, shared work space, retail on the ground level, a community kitchen, and 150 micro-apartments, and lodging accommodations. It also includes preservation of the historic Mango House.
---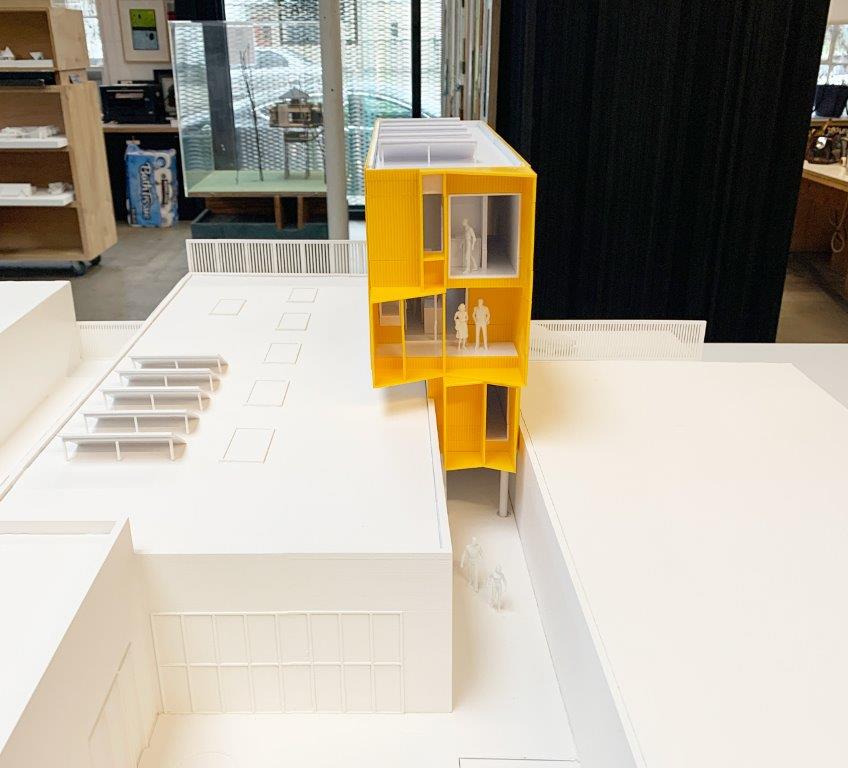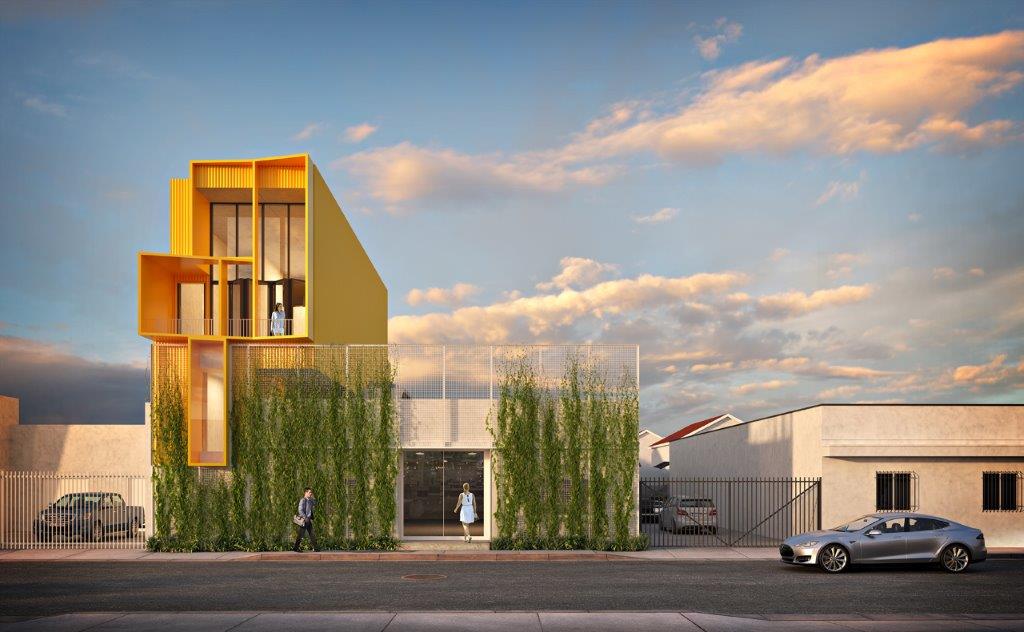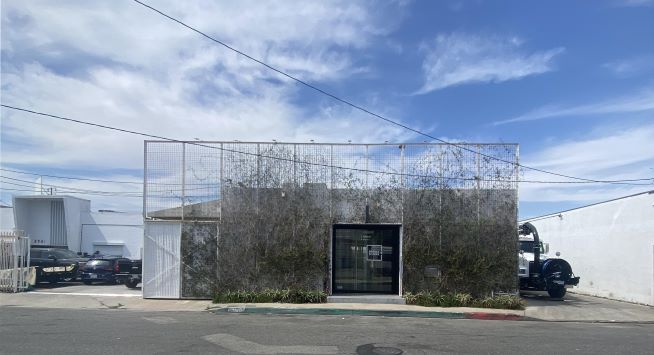 Year unknown - The Brooks and Scarpa Office Addition, aka Xantho Workhouse, 3929 139th Street, Hawthorne CA. The lower levels consist of a workshop and studio space, while the upper two levels contain living space for Brooks and Scarpa. As of August 2022, the living spaces had not yet been built. Photo, bottom, by Michael Locke.
---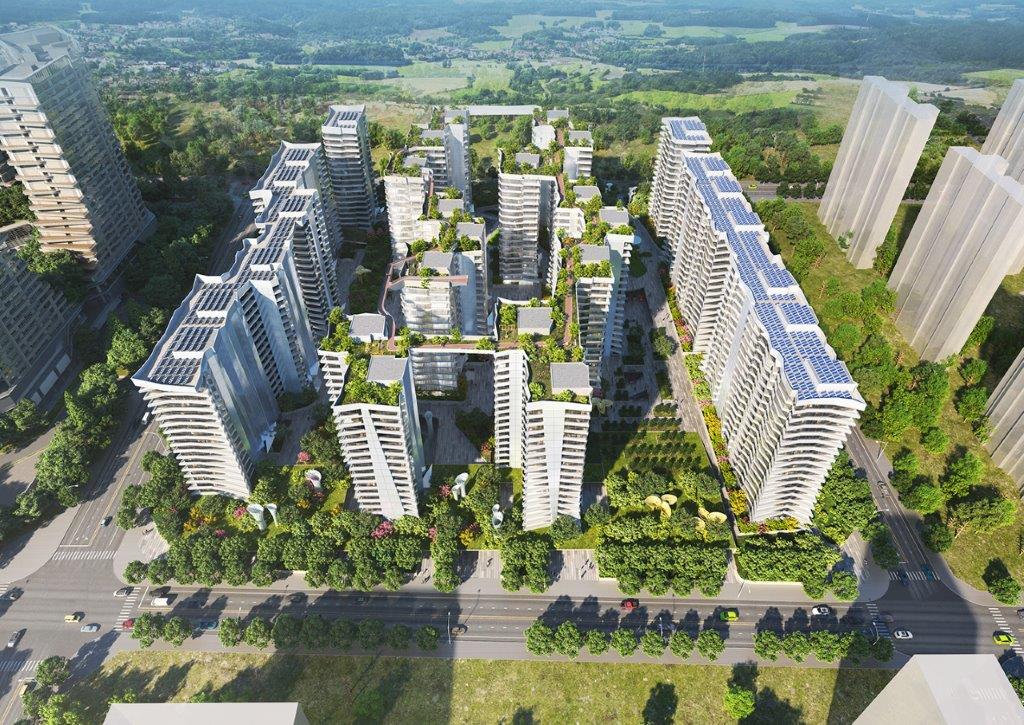 Year unknown - The JianYe 18 Housing, Zhengzhour China. Unbuilt.
---
Sources include: Architectural Record; Brooks and Scarpa.