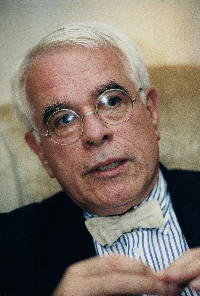 PETER D. EISENMAN, FAIA (1932-)
Eisenman was born in Newark NJ and graduated in 1955 in architecture at Cornell, where he studied under theorist/critic Colin Rowe, receiving the Charles G. Sands Memorial Medal. After an internship, he got a Masters in Architecture at Columbia in 1960, and at Cambridge University in England he received an MA (1962) and Ph.D. (1963). He returned to the US to practice in NYC and teach at Princeton. In 1964 he was a founding member of CASE (Conference of Architects for the Study of the Environment) and in 1967 he founded and served as the director of the IAUS (Institute for Architecture and Urban Studies).
In 1969, he became associated with a group of architects who quickly gained fame and notoriety as the New York Five: Charles Gwathmey, Michael Graves, Richard Meier, and John Hejduk. The New York Five's presence was most notable through their many exhibitions and the publicity generated by Five Architects, edited by Kenneth Frampton. In 1967 Eisenman began the first of a series of residential designs called "cardboard architecture in reference to their thin white walls and model-like qualities. By the late 1970s Eisenman emerged as a leader in Postmodern architecture, or PoMo. He is the author of House X (1982) and Houses of Cards (1987). Bio adapted from Wikipedia. Research by Catherine Westergaard Cramer.
---

1967 - Townhouses, Evelyn Street, Princeton NJ. Unbuilt.
---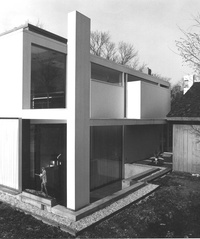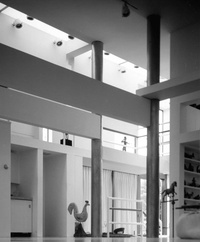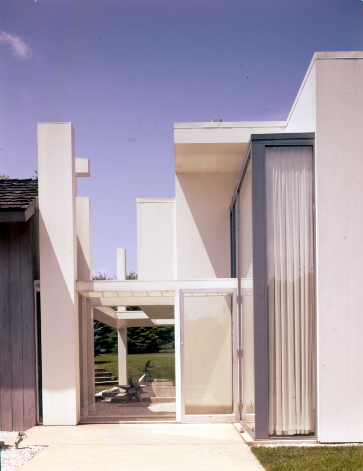 1968 - The Bernard Barenholtz Pavilion, aka House I, 444 Rosedale Road, Princeton NJ. Addition of a private gallery by an unknown architect. Sold in 2015 to Bairong Investment USA Inc.
---

Late 1960s - Row Houses, possibly Princeton NJ. Unbuilt.
---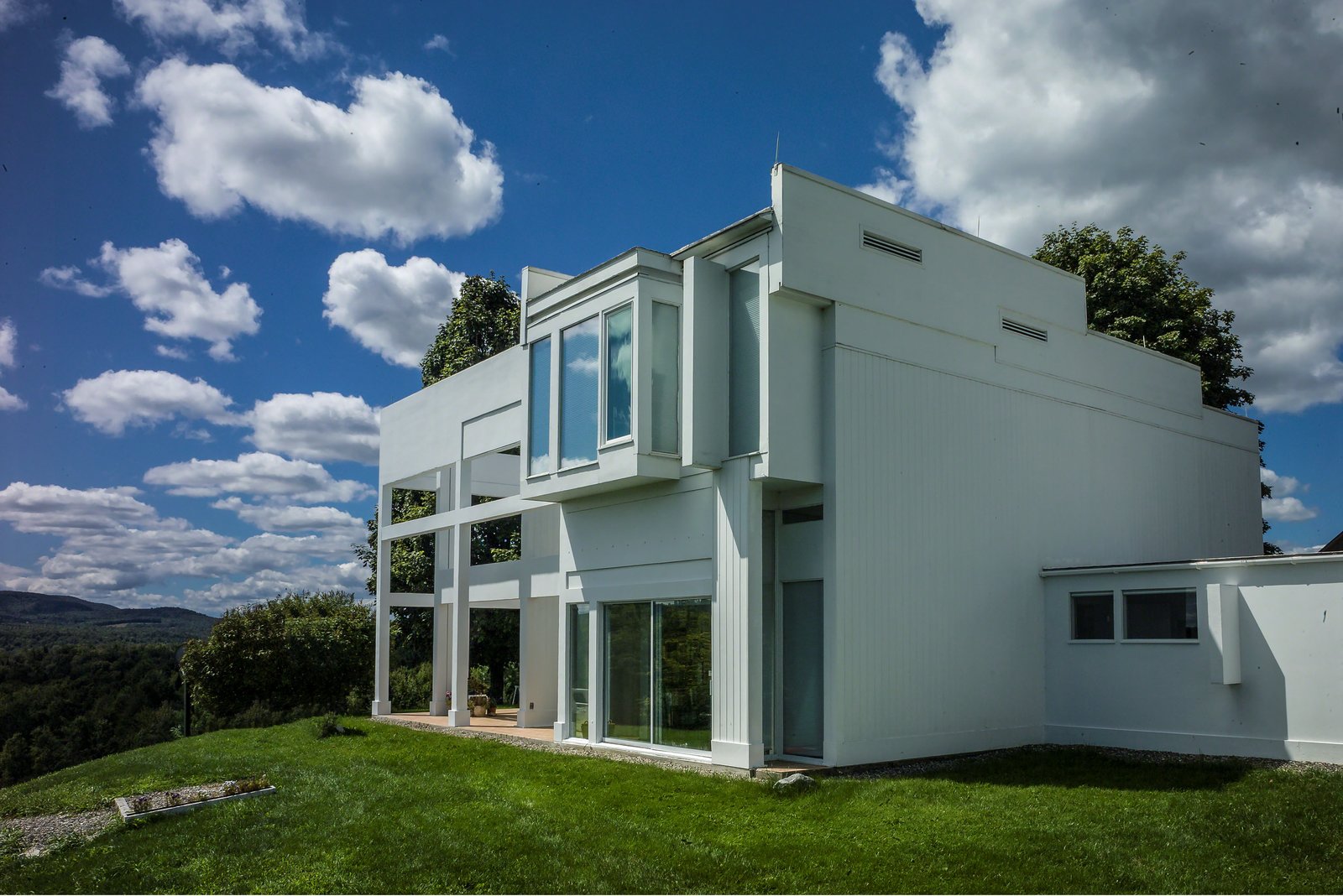 1970 - The Richard and Florence Falk House, aka House II, 1116 Bunker Hill Road, Hardwick VT. 2554 sf. The Falks commissioned Eisenman to create a structure based on the linguistic concepts of Noam Chomsky. It was a trainwreck of wild beams, dysfunctional living space, significantly over budget, impractical for the Vermont climate, and proved impossible as a family home. They hated it and never finished it. Sold and altered. On the market for nearly 10 years. Sold in 2000 to John Makau and restored to Eisenman's original unlivable design; won the Preservation Trust of Vermont Award in 2003. Photos by Geoffrey Gross. Status uhknown.
---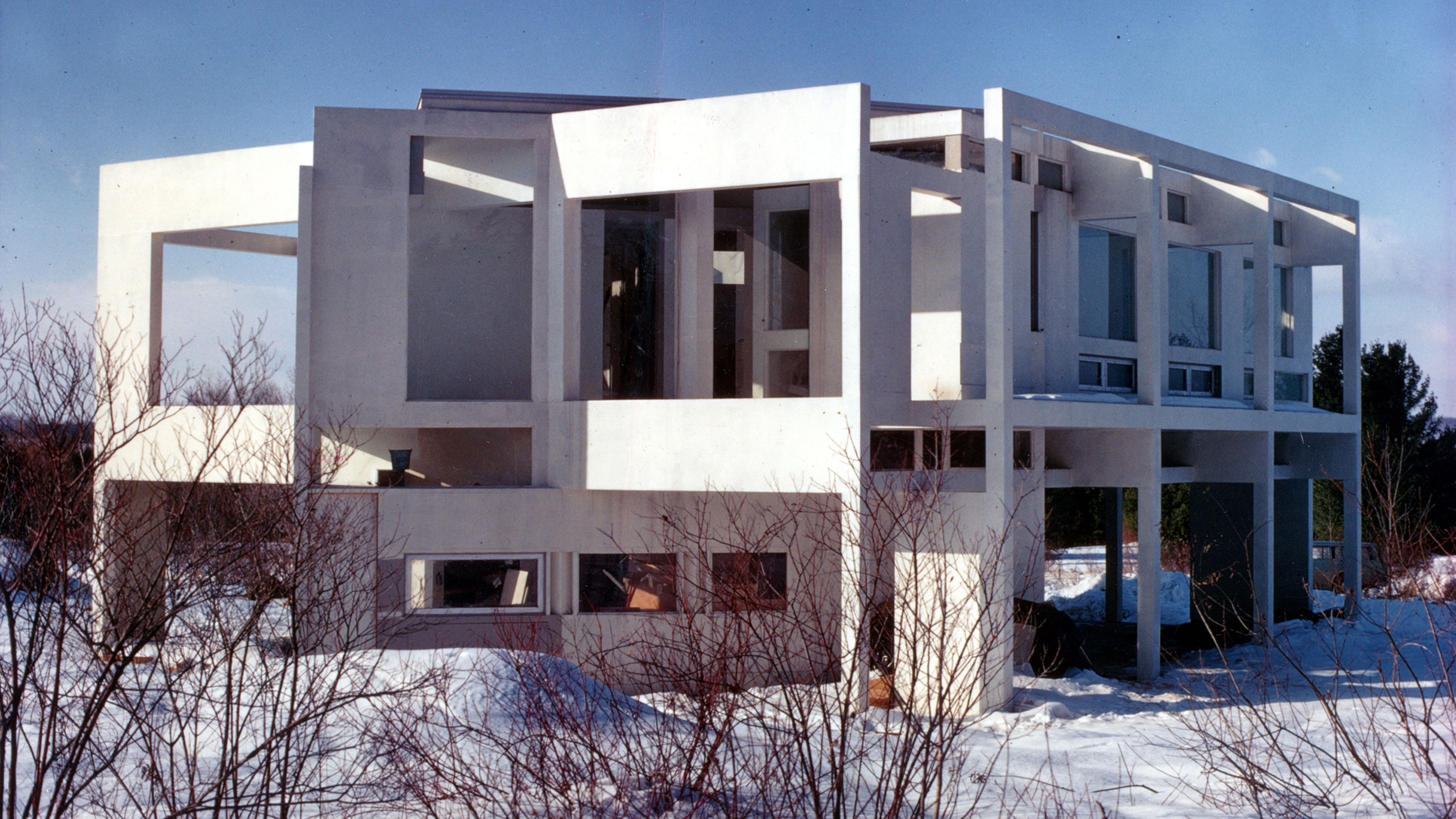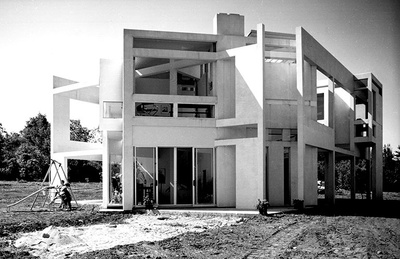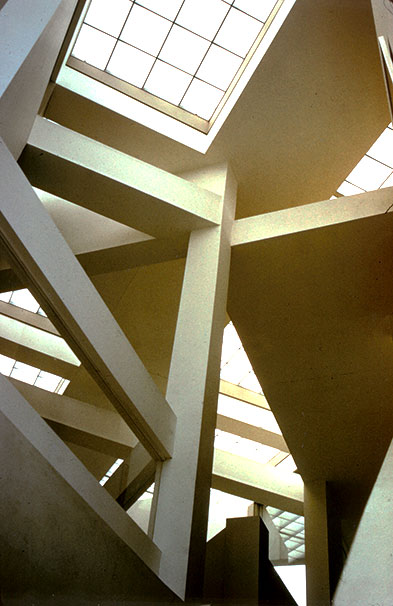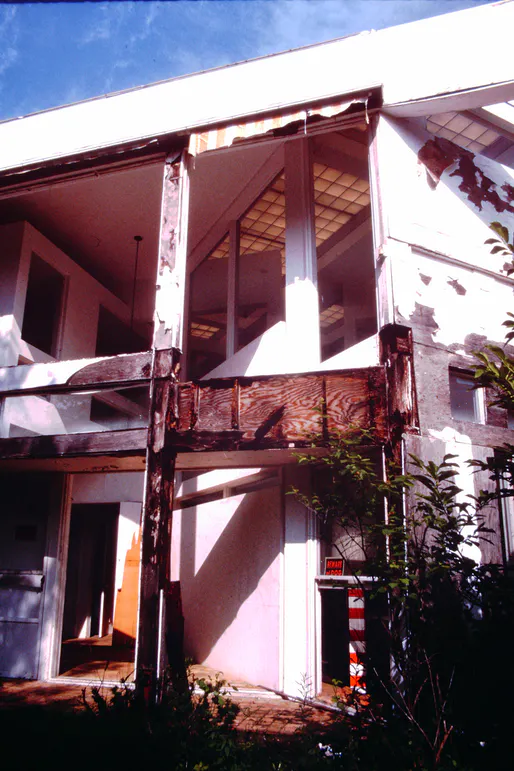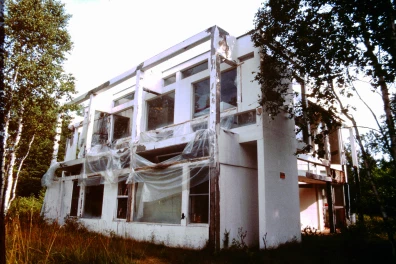 1971 - The Robert Miller House, aka House III, Wells Hill Road, Lakeville CT. Commissioned in 1969. Destroyed around 2000.
---



1971 - House IV, Falls Village CT. Unbuilt.
1973 - House VII. Unbuilt.
1975 - House V. Unbuilt.
---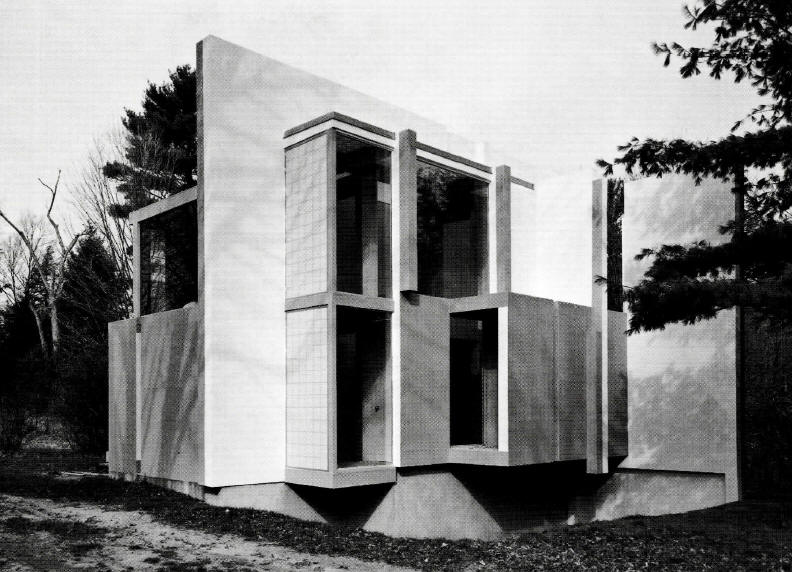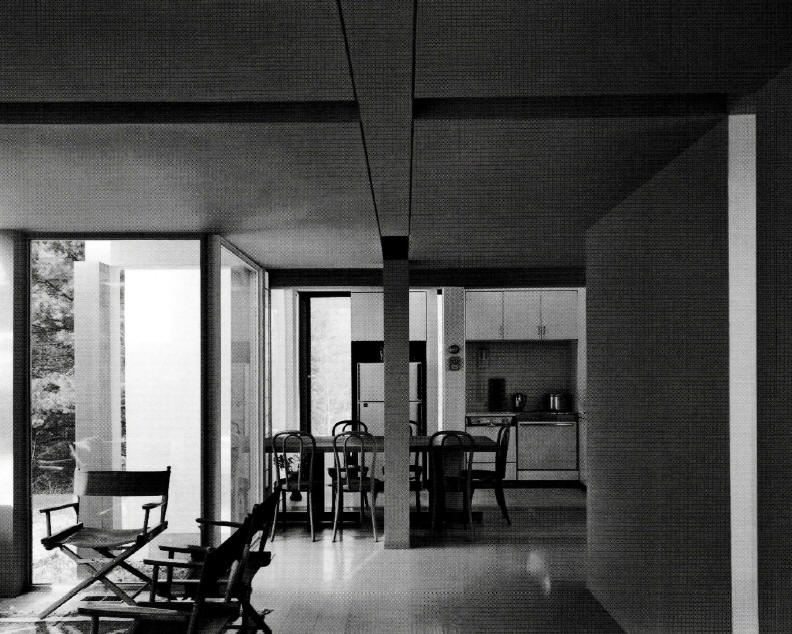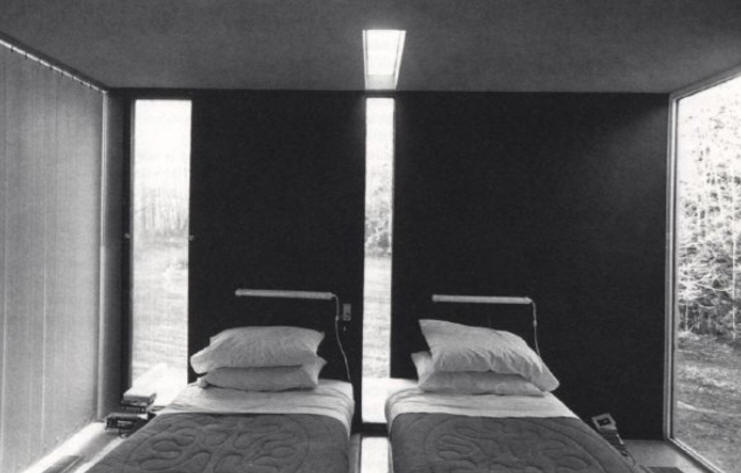 1975 - The Richard and Suzanne Frank Weekend House, aka House VI, 111 Great Hollow Road, West Cornwall CT. 1500 sf house on a 6 acre lot. Featured in GA Houses 101. This is reportedly a terrible house to inhabit. Renovated in 1983. Extensively rebuilt 1988-1990, including replacement of exterior plywood walls, insertion of steel reinforcement, new roof with skylights, replacement of original stucco by a coat of Finestone, repainting and addition of plexiglass barrier to staircase. Sold in 2016 to Richard Pandiscio.
---



1975 - House VIII. Unbuilt.
Around 1975 - House IX. Status unknown.
1975 - The Roosevelt Housing Project, Roosevelt Island NY. Unbuilt.
---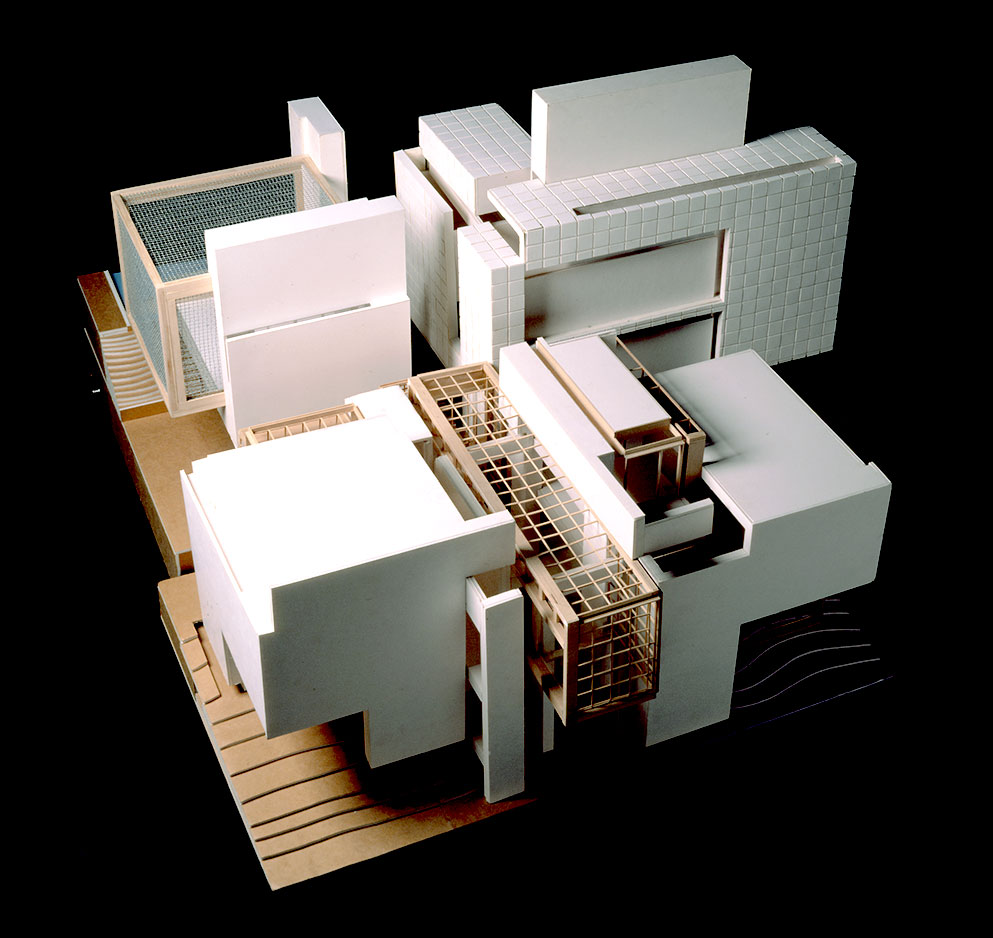 1977 - The Arnold Aronoff House, aka House X, Lahser Road, Bloomfield Hills MI. 40 acre site. Won a 1977 Progressive Architecture Award. Unbuilt.
---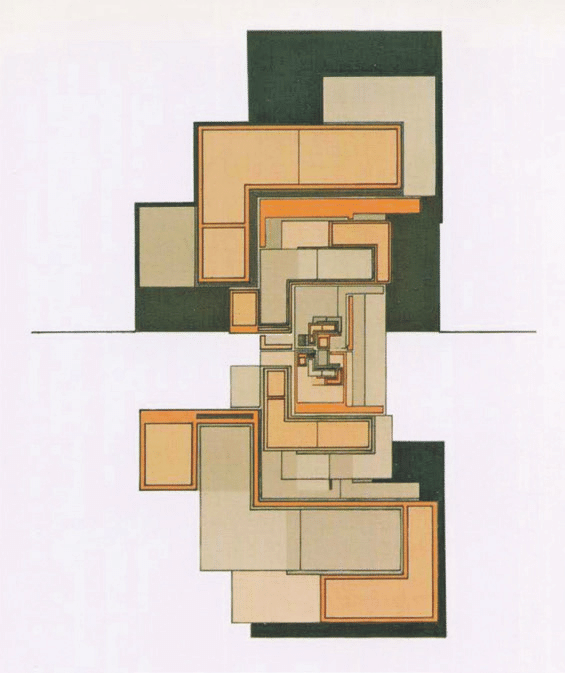 1978 - The Kurt Forster House, aka House XIa, Palo Alto CA. Unbuilt.
---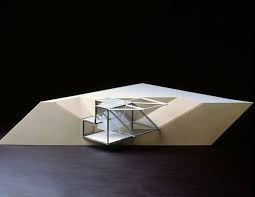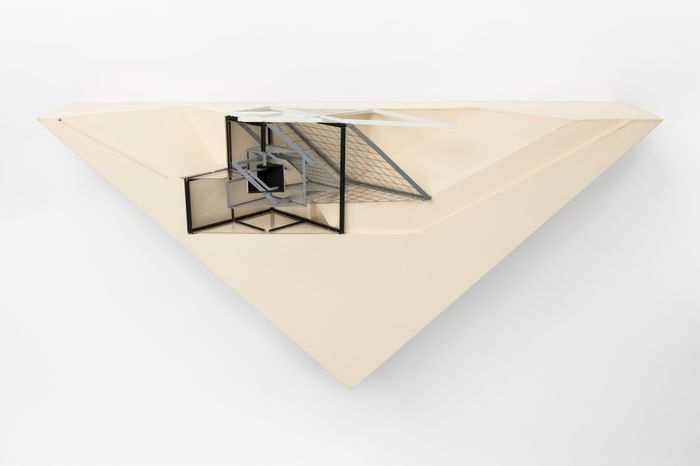 1980 - The Castelli House, aka House XI Odd. Unbuilt. Designed for the Houses for Sale exhibition displayed at Lleo Castelli Gallery NY and later at the James Corcoran Gallery in Los Angeles.
---

1980 - Condominiums, 880 Broadway, Manhattan NY. Unbuilt.
---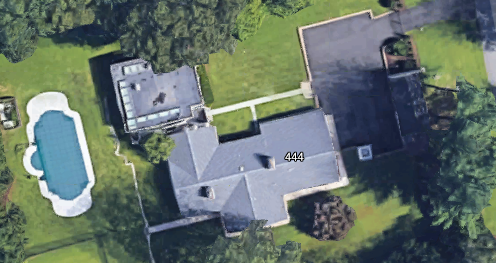 1981 - The Peter Sharp Renovation, 1 Starbuck Neck Road, Edgartown MA. Original house built around 1900. Sold in 2000. Sold in 2001 to MVBH Trust, aka Mark A. Dalton. Unsure if renovation was completed as planned.
---

1984 - Condominium Renovations, 112 East 71st Street, New York City NY.
---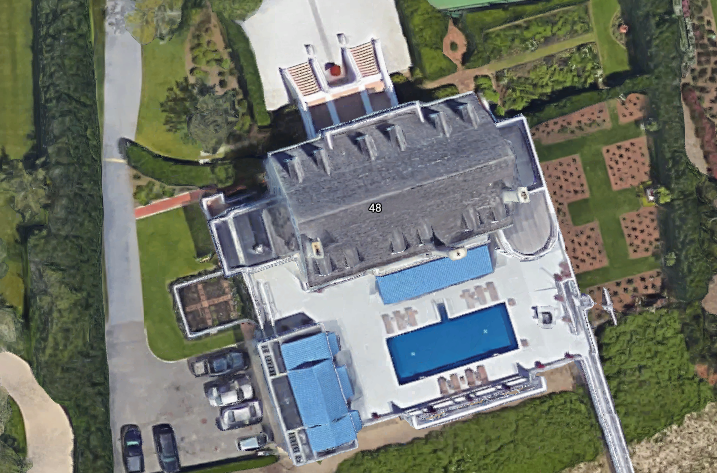 1984 - The Taubman Renovation, 48 Gin Lane, Southampton NY. Unsure if built.
---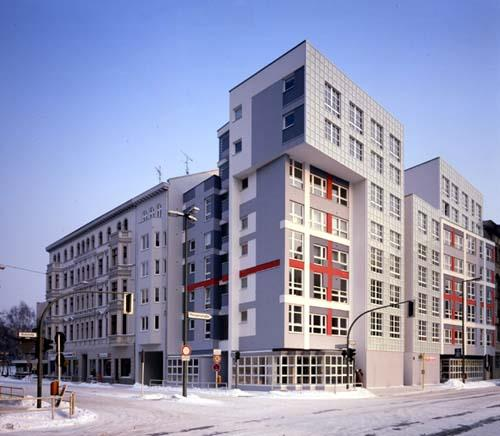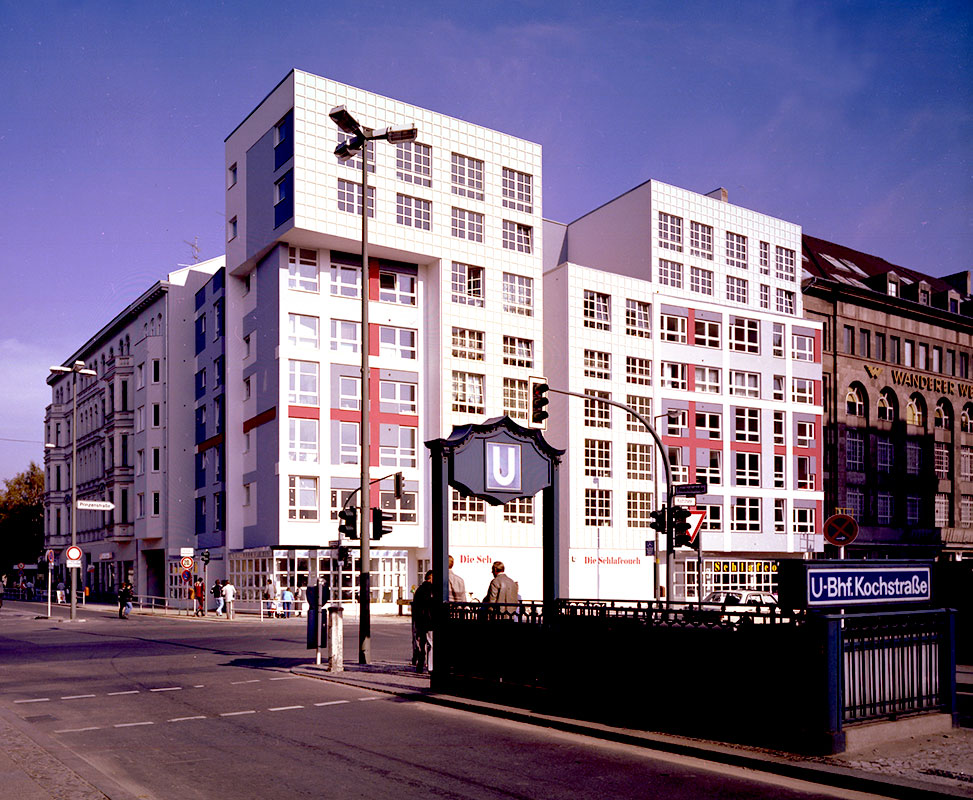 1985 - The IBA Social Housing, Friedrichstrasse and Rudi-Dutschke-Strasse, Berlin West Germany.
---


1986 - The Leslie Wexner House, Palm Beach FL. Unbuilt.
1987 - The Marshall and Jill Rose House, East Hampton NY. Unbuilt. Another house designed by Jaquelin Robertson, of Cooper, Robertson Partners was built for Marshall and Jill Rose in 1987, later renovated by the same architect for Marshall and second wife, actress Candice Bergen.
---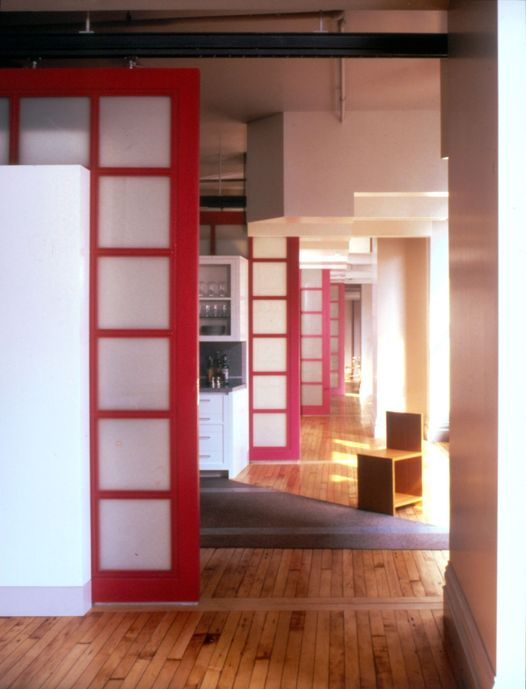 1988 - The Fuller-Toms Loft Renovation, New York NY. 4,000 sf loft in the Cast Iron area. Won an interior award from the AIA.
---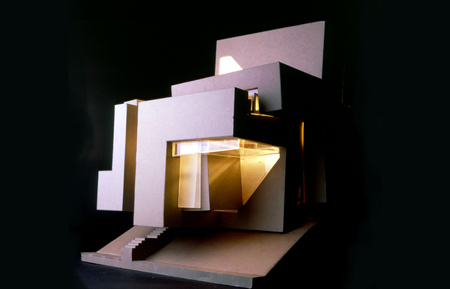 1988 - The Guardiola House, Puerto de Santa Maria, Cadiz, Spain. Unbuilt. Featured in Progressive Architecture, January 1989.
---




1989 - The Cooper Union Student Housing Competition, New York NY. Unbuilt.
1992 - The Arker Addition, Woodmere NY. Unbuilt.
1993 - The Hague Residential Building, Netherlands. Unbuilt.
1993 - The Zoetermeer Houses, The Netherlands. Unbuilt.
---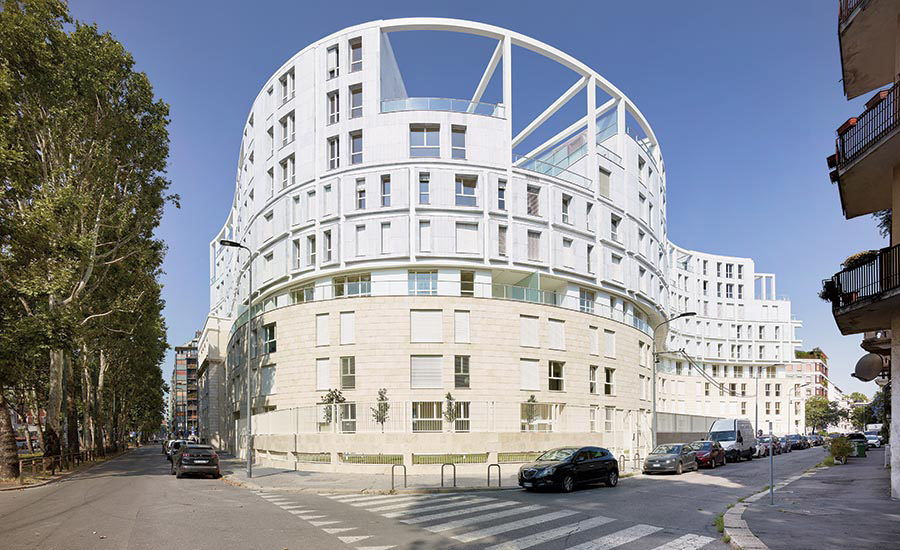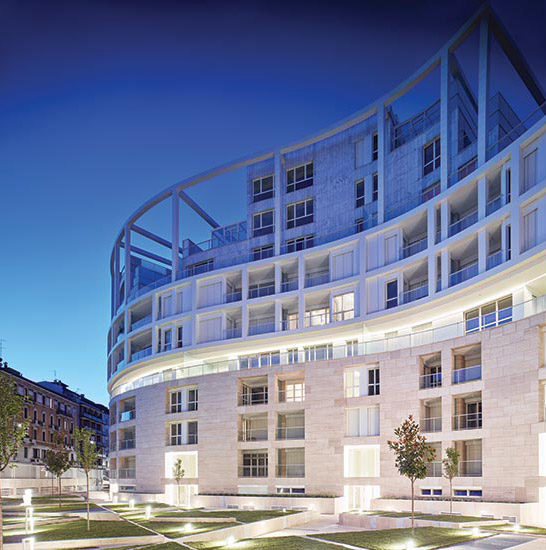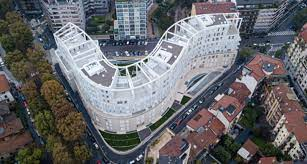 2019 - Residenze Carlo Erba Condominiums, 6, 20129, Milano MI Italy. Designed in collaboration with Degli-Esposti Architects and AZ Studio.
---

Around 2019 - The John Bray House, Kittery Point ME. Addition to a house built in 1662. Won a 2020 AIA Washington Award.
---
Sources include: Peter Eisenman Fonds at the Canadian Centre for Architecture; Eisenman Architecture.