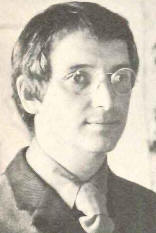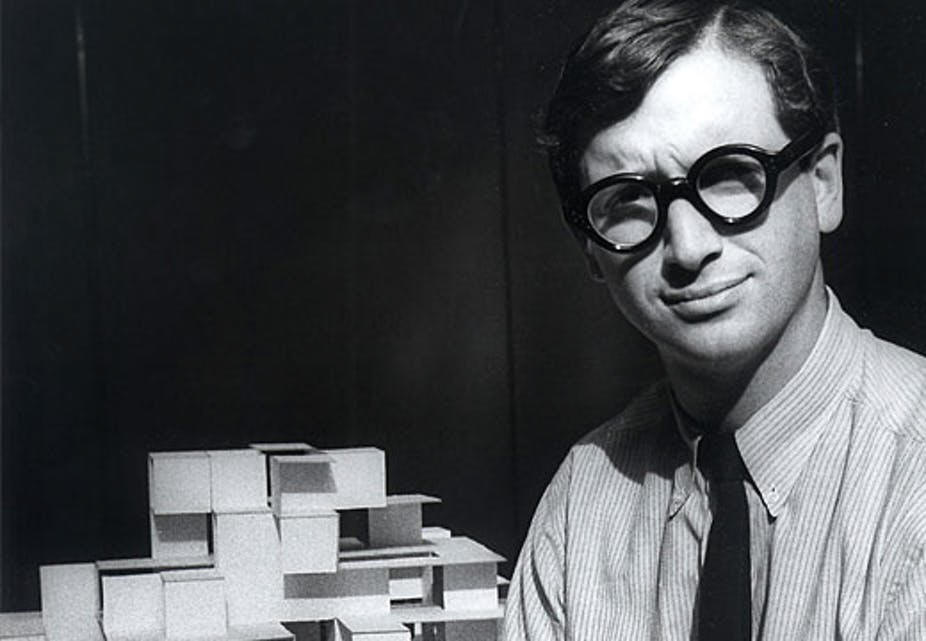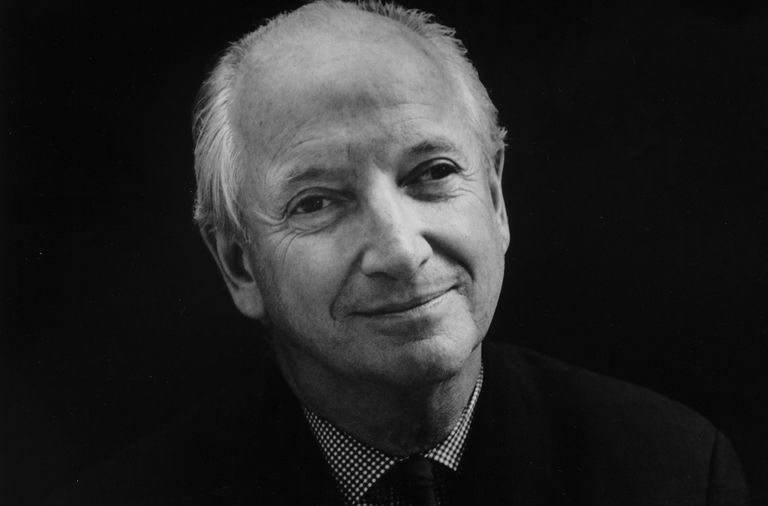 MICHAEL GRAVES, FAIA (1934-2015)
Graves was born in Indianapolis IN, graduating from Broad Ripple HS in 1952 and getting a Bachelors in Architecture in 1958 from the University of Cincinnati and a master's degree in architecture from Harvard University in 1959. He worked for a year for furniture designer George Nelson where he was exposed to the work of fellow designers Charles and Ray Eames and Alexander Girard. In 1960 Graves won the American Academy Rome Prize and spent the next two years in Italy. Graves began his career in 1962 as a professor of architecture at Princeton University, where he taught for nearly four decades, and established his own architectural firm in 1964 at Princeton, New Jersey. Graves work around the world was most noted for Postmodernist design, including he noted Portland Building in Oregon, the Swan and Dolphin Hotels in Orlando, and the Humana Building in Kentucky. Following his own partial paralysis in 2003, Graves became an internationally recognized advocate of health care design.
He was one of the New York Five (with Charles Gwathmey, Peter Eisenman, Richard Meier, and John Hejduk) who dominated Modernist architecture in the 1960s with mostly white buildings, clean lines, and minimal ornament. They were the subject of the 1972 book, The New York Five. Graves received the 2001 AIA Gold Medal; the American Prize for Architecture; the 1999 National Medal of Arts; the 2012 Driehaus Architecture Prize; GQ's 1999 Man of the Year; honorary degrees from Emory and the University of Miami; and the 2015 Cooper Hewitt Smithsonian Design Museum National Design Award for Lifetime Achievement.
Graves' work shifted from Modernism to post-Modernism and product design. After he designed a $25,000 sterling silver tea service and a moderate-priced kettle for Alessi, that kettle became the company's top-selling product for fifteen years. Graves became best known to the public through over 2,000 consumer product designs for companies ranging from Alessi to Target and JC Penney. He was married twice and had two sons and a daughter. Bio adapted from Wikipedia. Research by Catherine Westergaard Cramer.
---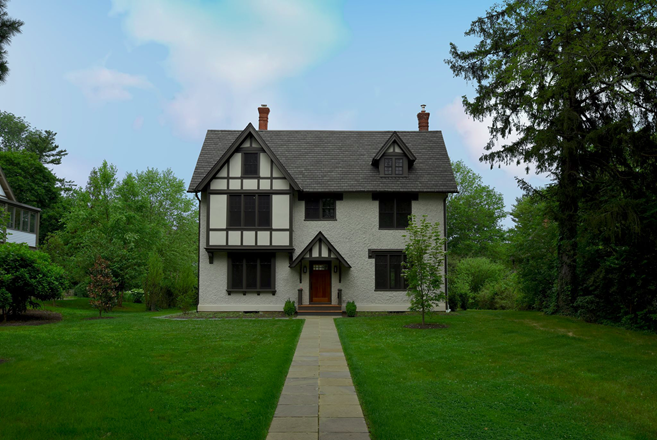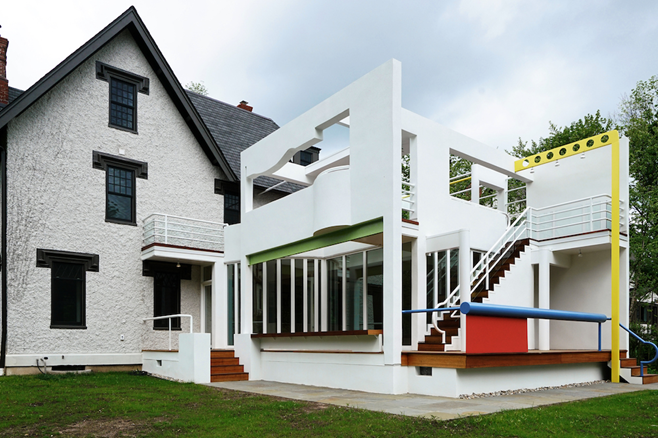 1969 - The Paul Benacerraf House Addition, 120 Broadmead Street, Princeton NJ. Commissioned in 1968. Graves designed the addition as a freestanding pavilion in the garden. In 2019, after years of deterioration and even partial demolition, the house was restored by Graves' firm.
---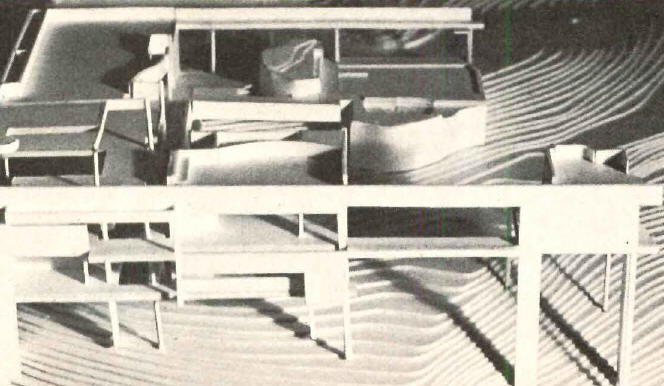 Around 1969 - Pocantico Hills NY. Unsure if built. Won a 1970 Progressive Architecture award.
---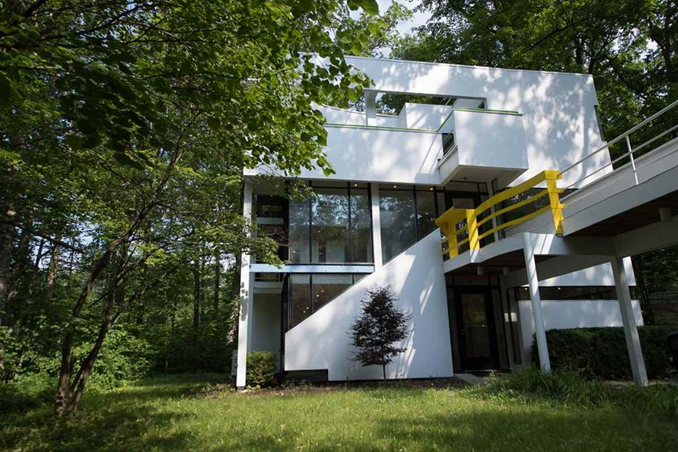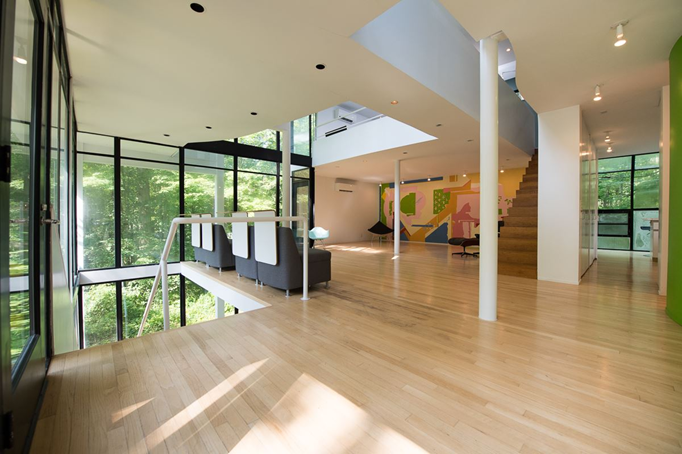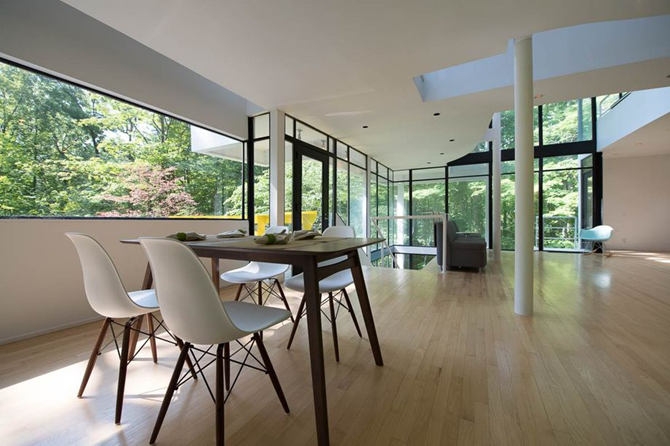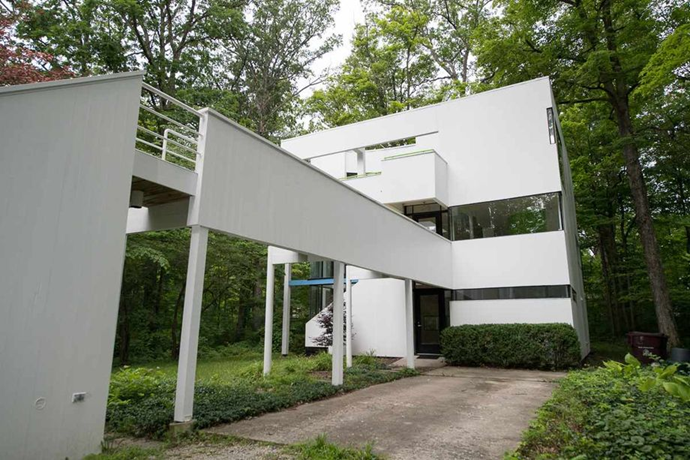 1971 - The Louis and Jay Hanselmann House, 10220 Circlewood Drive, Fort Wayne IN. Commissioned in 1968. Sold in 2011 to Lawrence Finkel. Sold in 2017 to Evan Mulvihill.
---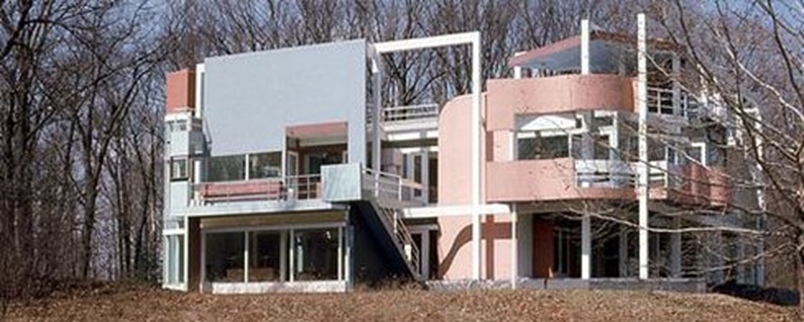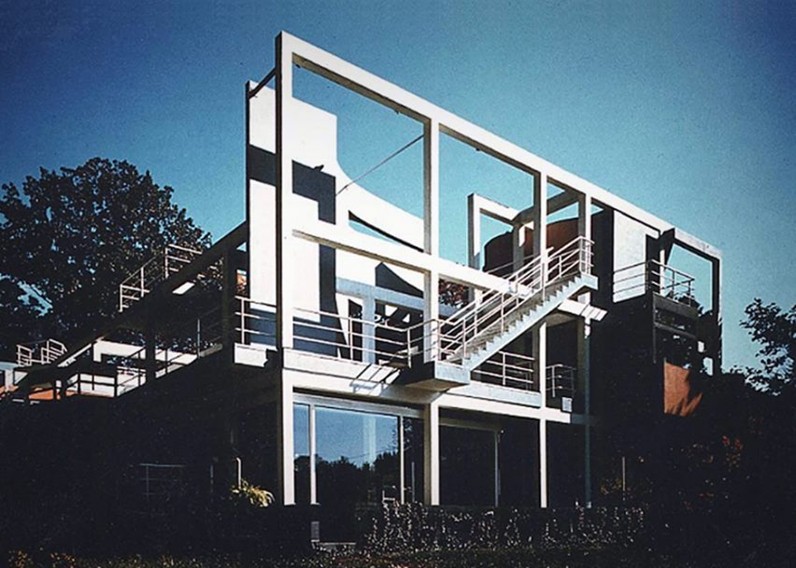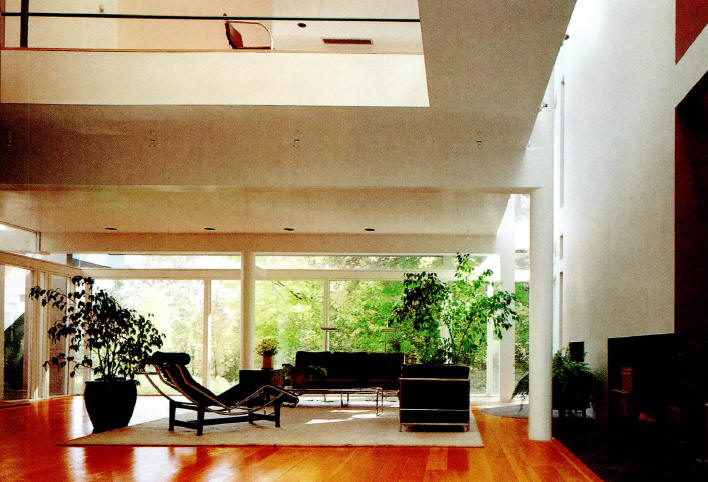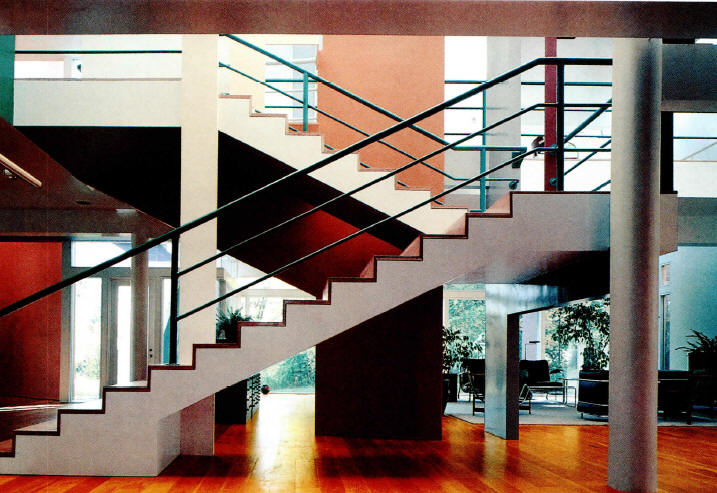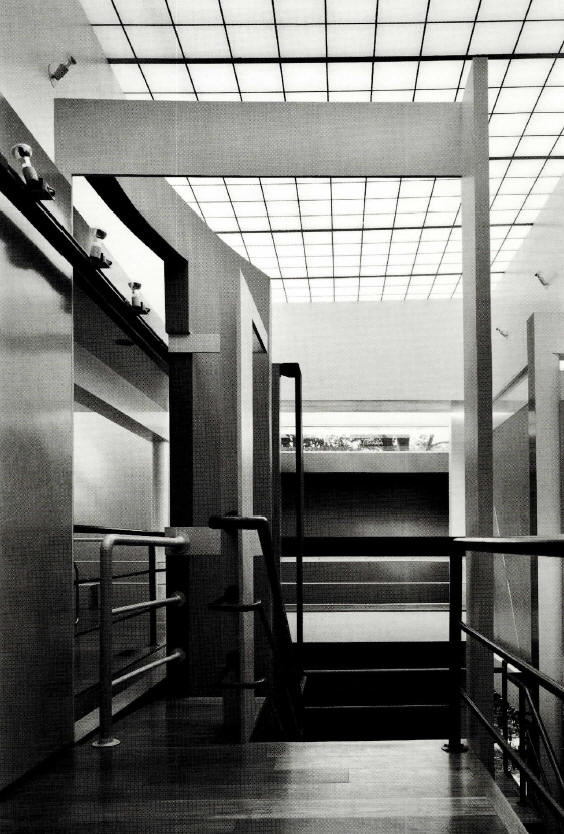 1972 - The Sanford Snyderman House, US 24 West, Fort Wayne IN. Won a 1976 Progressive Architecture Award. Featured in GA Houses 101. The Snydermans sold in 1999 to local developers Joseph Sullivan and William Swift, who planned to tear it down as part of a large housing development. Fort Wayne officials blocked the development under pressure from local preservation groups, and one non-profit organization attempted to raise money to buy the house which by then was abandoned and in disrepair. The house burned to the ground on July 30, 2002. Arson was suspected.
---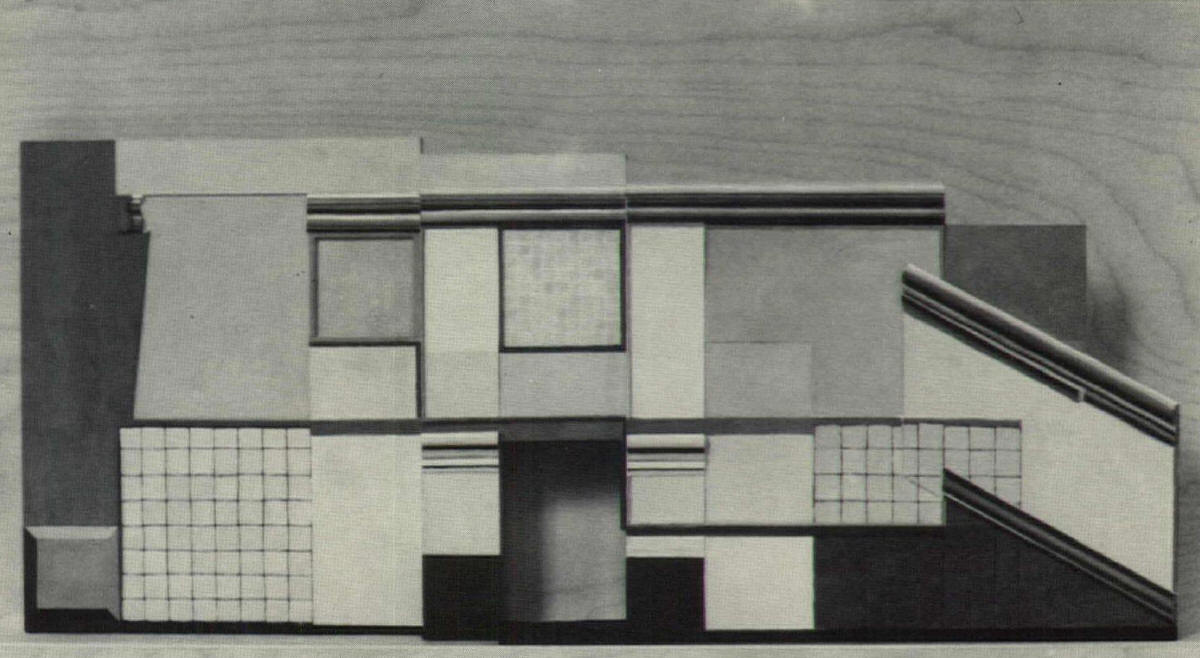 1975 - The Wageman House, Princeton NJ. Commissioned in 1974. Built. Do you know where it is?
---
1975 - The Dennis Crooks House, Fort Wayne IN. Likely unbuilt. Won a 1976 Progressive Architecture Award.
---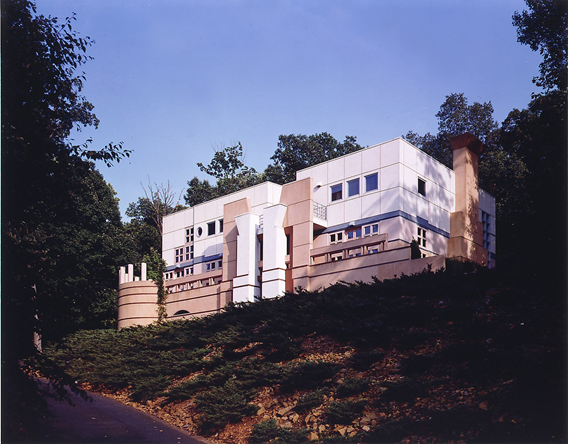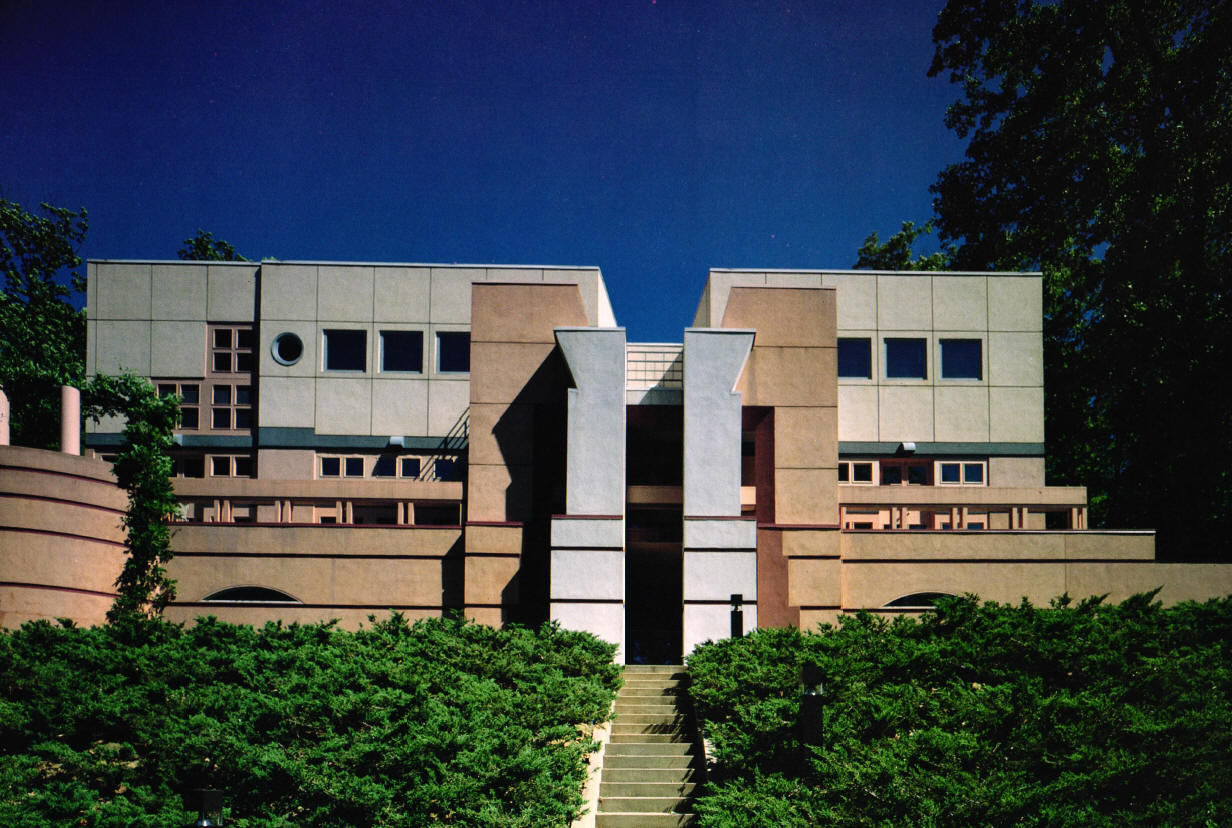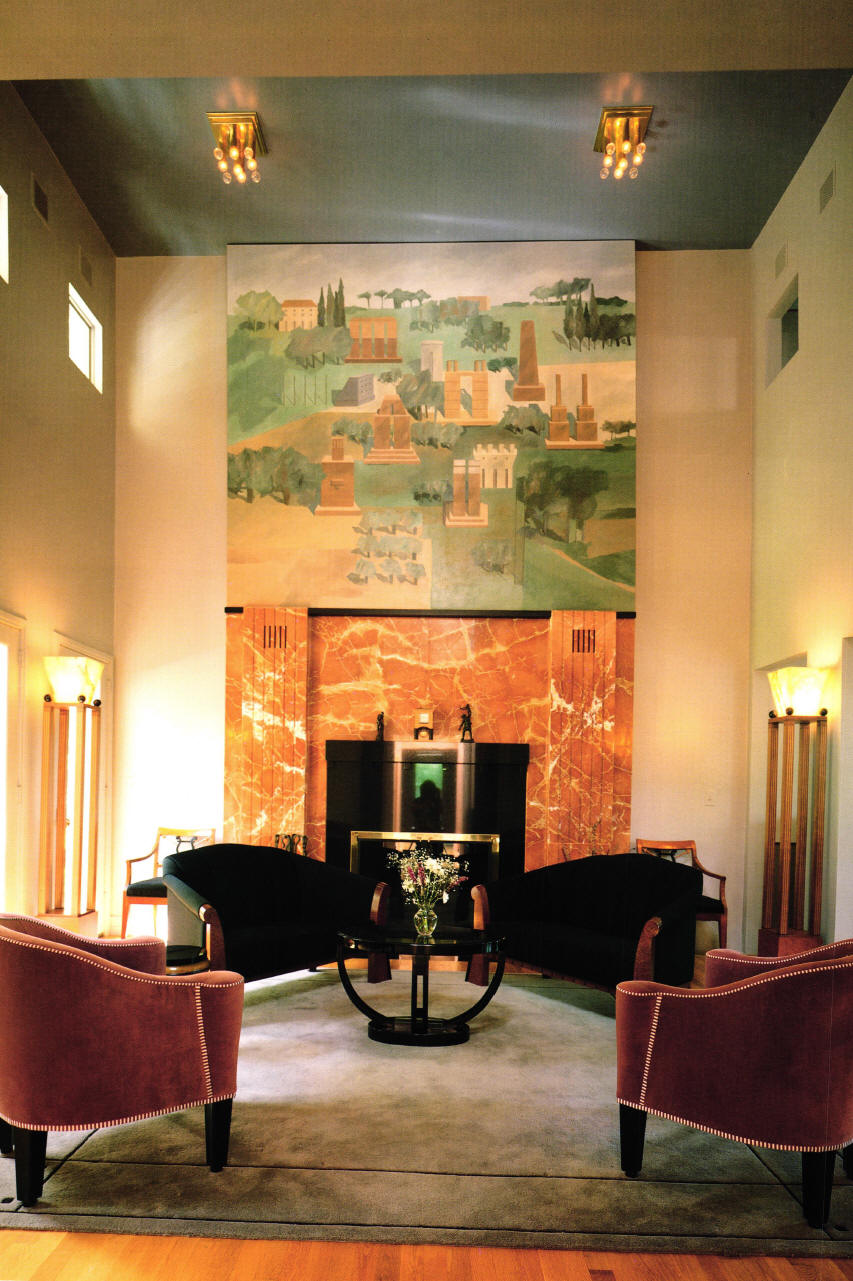 1977 - The Thomas Plocek House, 48 Wolf Hill Road, Warren NJ. One of Graves' first Postmodernist designs. Featured in GA Houses 24. Won a 1980 Progressive Architecture Award. Sold in 2002 to Douglas Ehrenworth.
---

1977 - The Fargo-Moorhead Cultural Center Bridge, Fargo, North Dakota.
---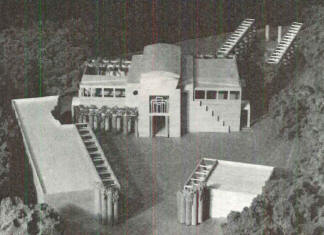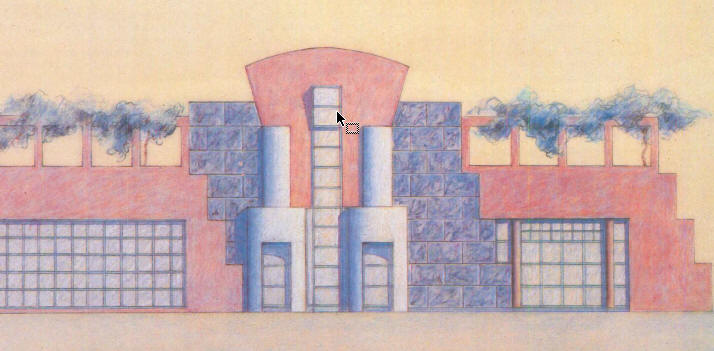 Around 1980 - The Charles Kalko House, Green Brook NJ. Unsure if built. Won a 1980 Progressive Architecture Award.
---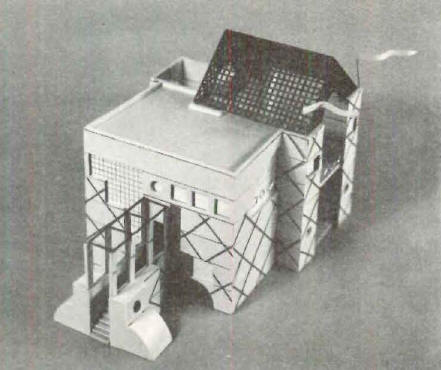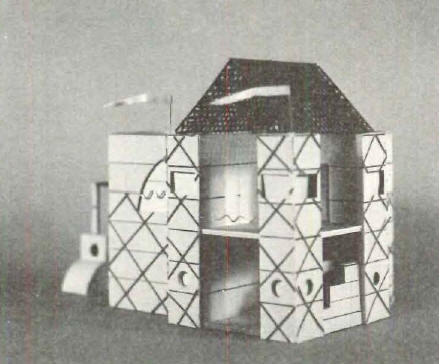 Around 1980 - aka Beach House, Loveladies NJ. Unsure if built. Won a 1980 Progressive Architecture Award.
---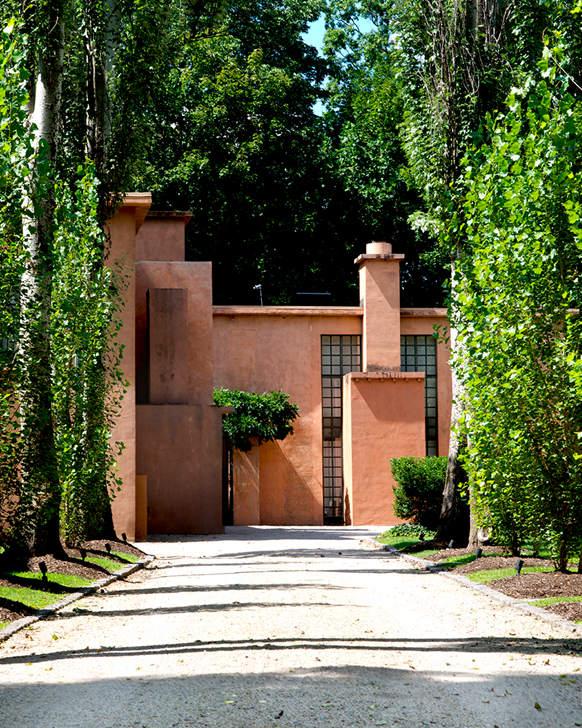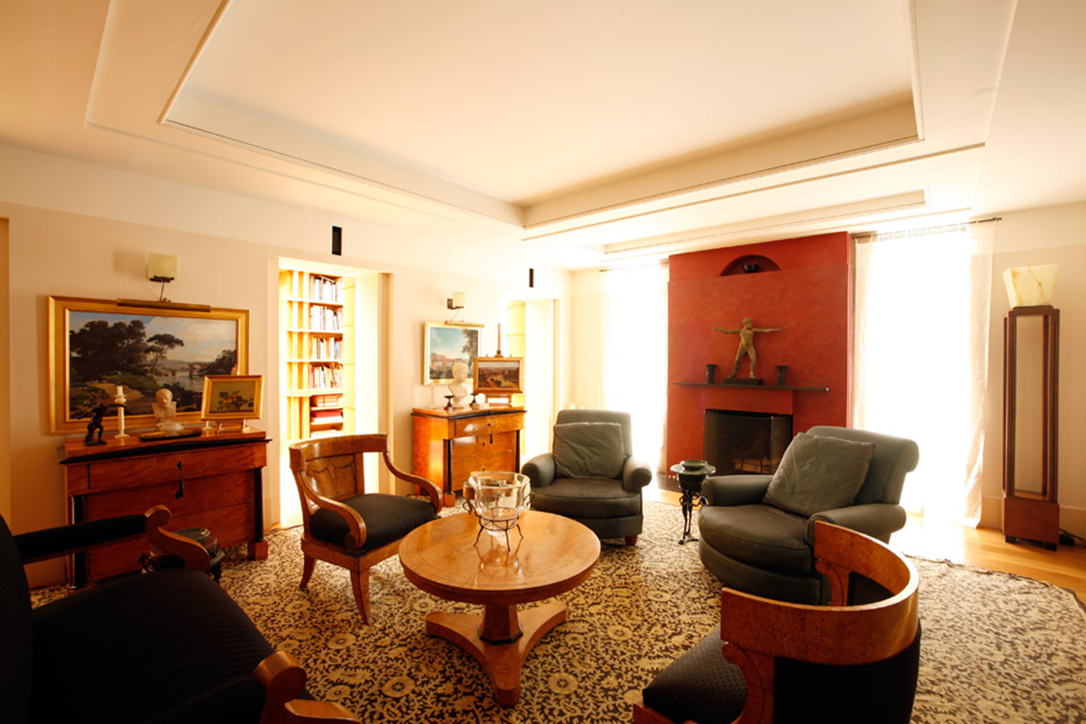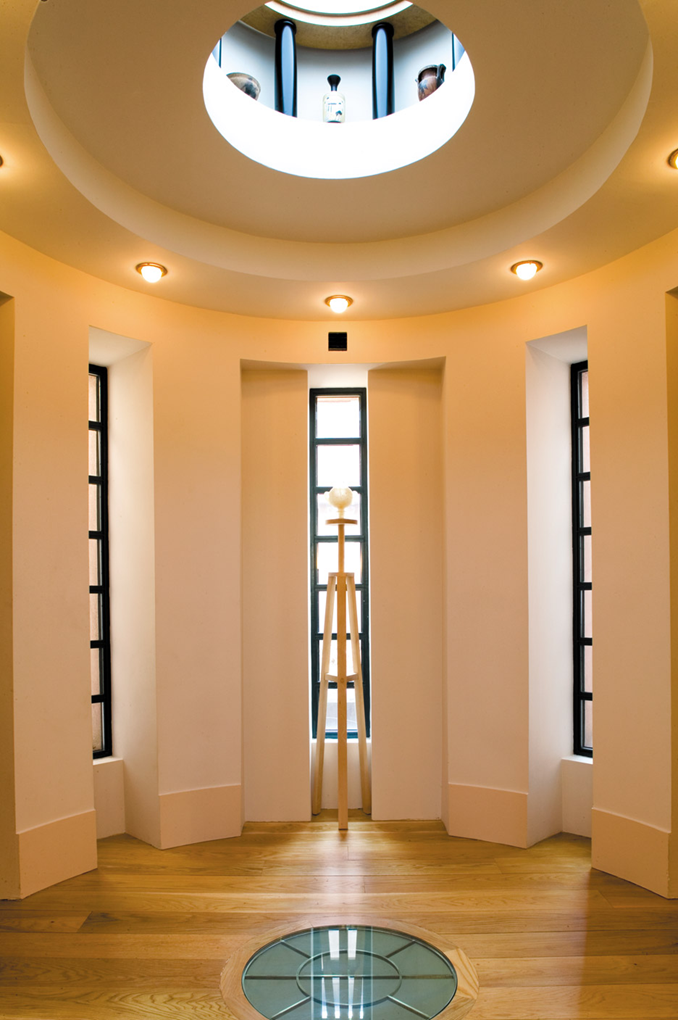 1986 - The Michael Graves House and Studio Renovation, aka The Warehouse, Patton Avenue, Princeton NJ. Graves renovated the 1920s Tuscan house over 30 years as his personal home and studio. Won a 1977 Progressive Architecture Award for work done to that point. After Princeton University declined to buy the house, it was sold to Kean University in 2016 and is the Kean/Michael Graves School of Public Architecture.
---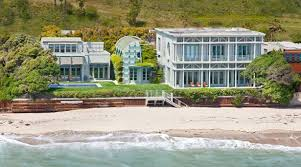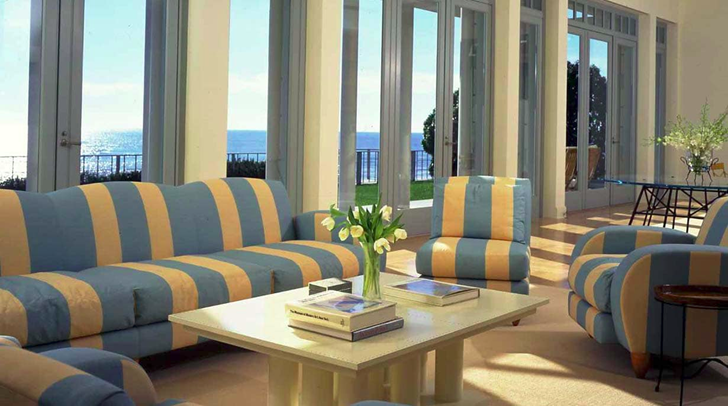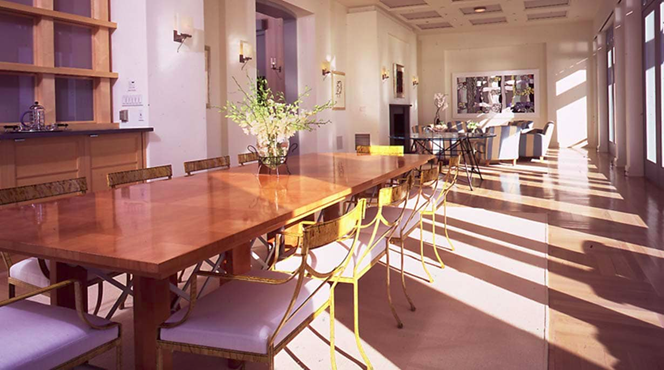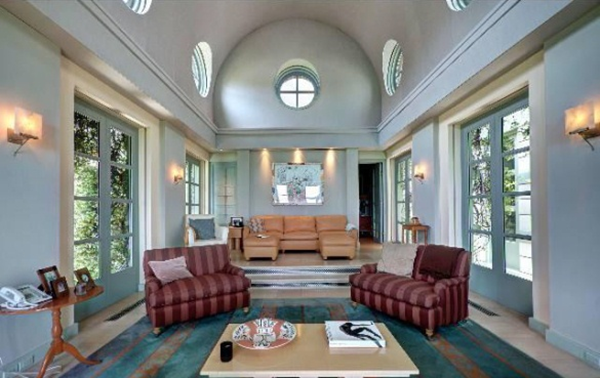 1990 - The Terry Semel House, aka Malibu Beach House, 22322 East Pacific Coast Highway, Malibu CA. Sold in 2012 to Larry Ellison, CEO of Oracle, aka Carbonview Limited LLC.
---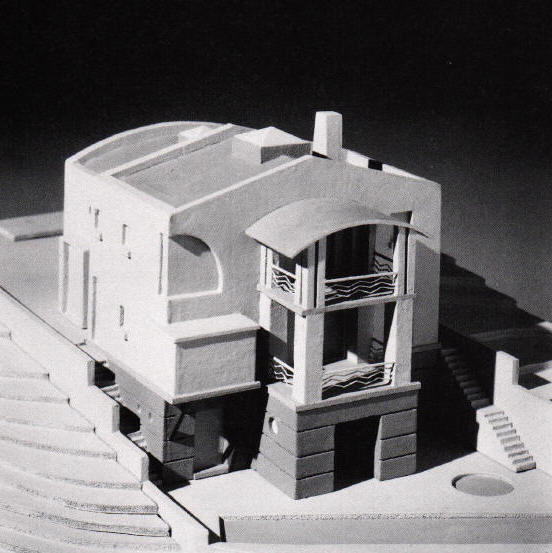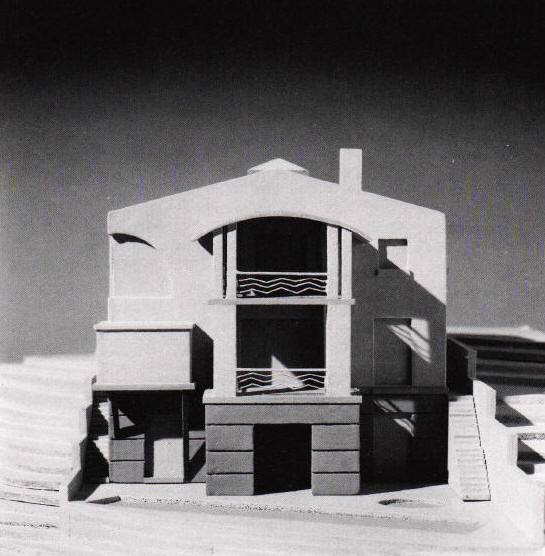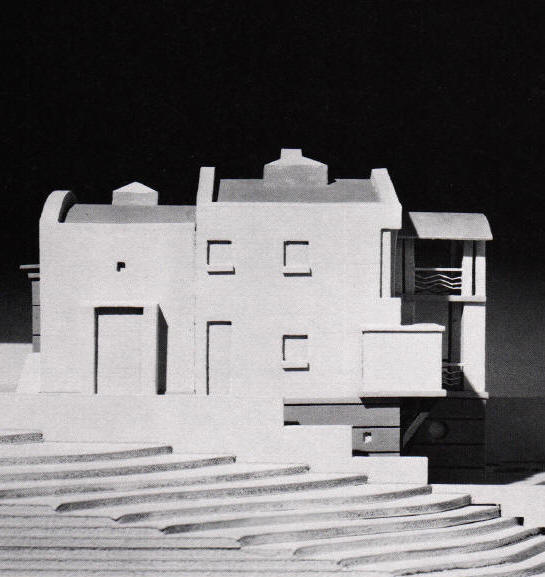 1991 - The Naiman House, La Jolla CA. Commissioned in 1988. Featured in GA Houses 28. Status unknown.
---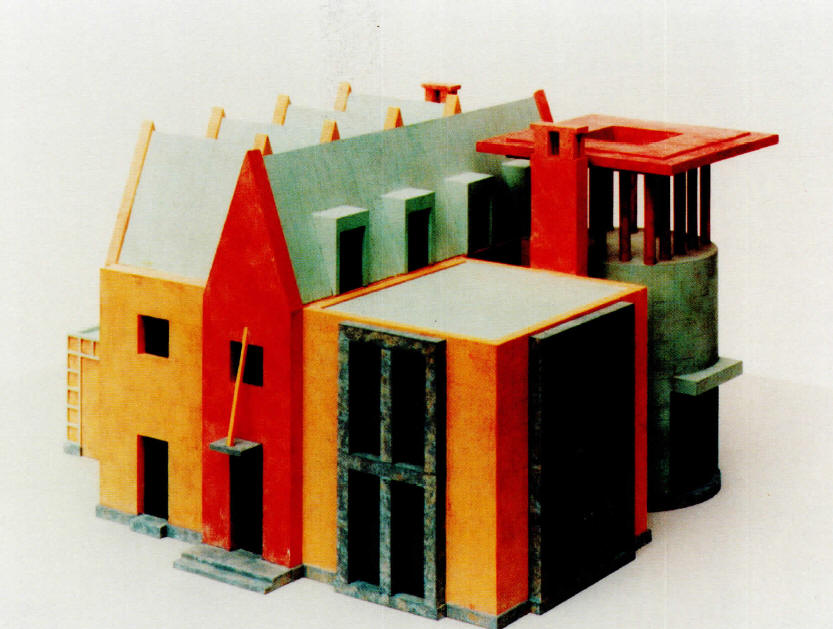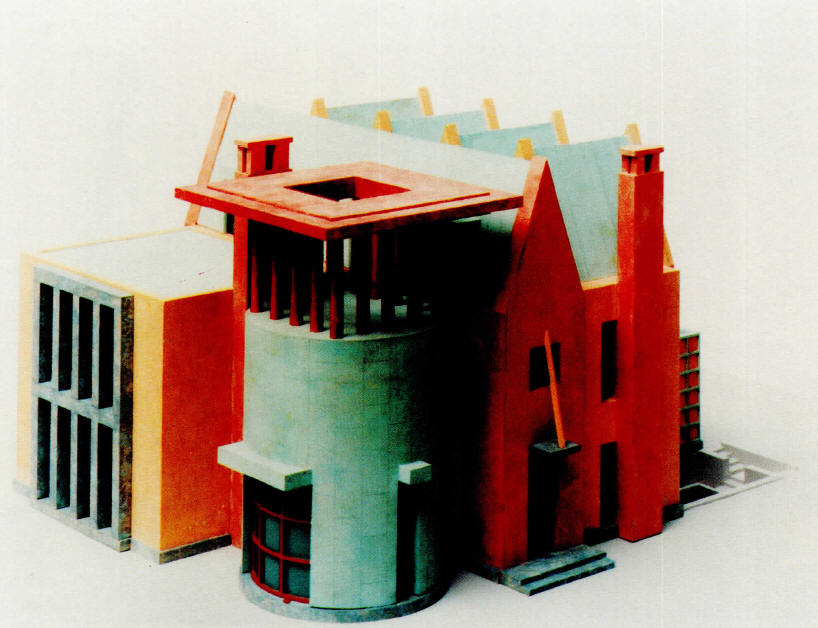 1993 - The Rainer Kohl / PAN Bautrager GmbH Project, aka Villa Gables, Meerbusch, Germany. Status unknown. Featured in GA Houses 37.
---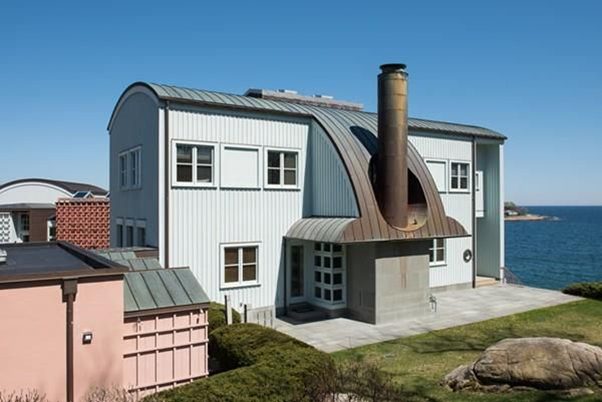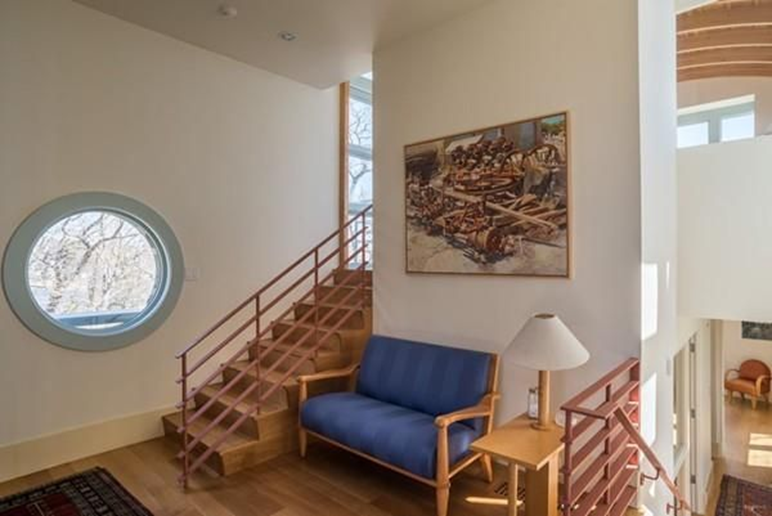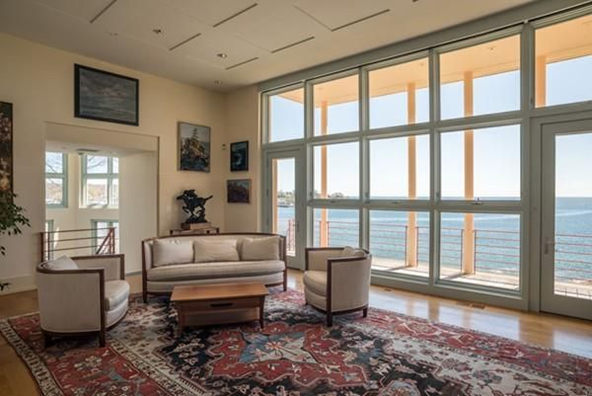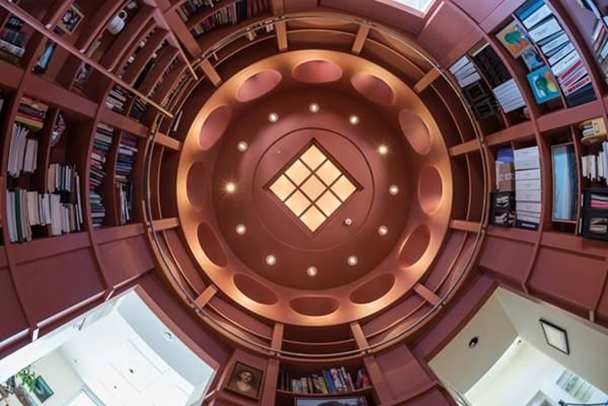 1994 - The Pura-Williams House, 45 Coolidge Point, Manchester-by-the-Sea MA. Sold to Gail Vonmetzsch.
---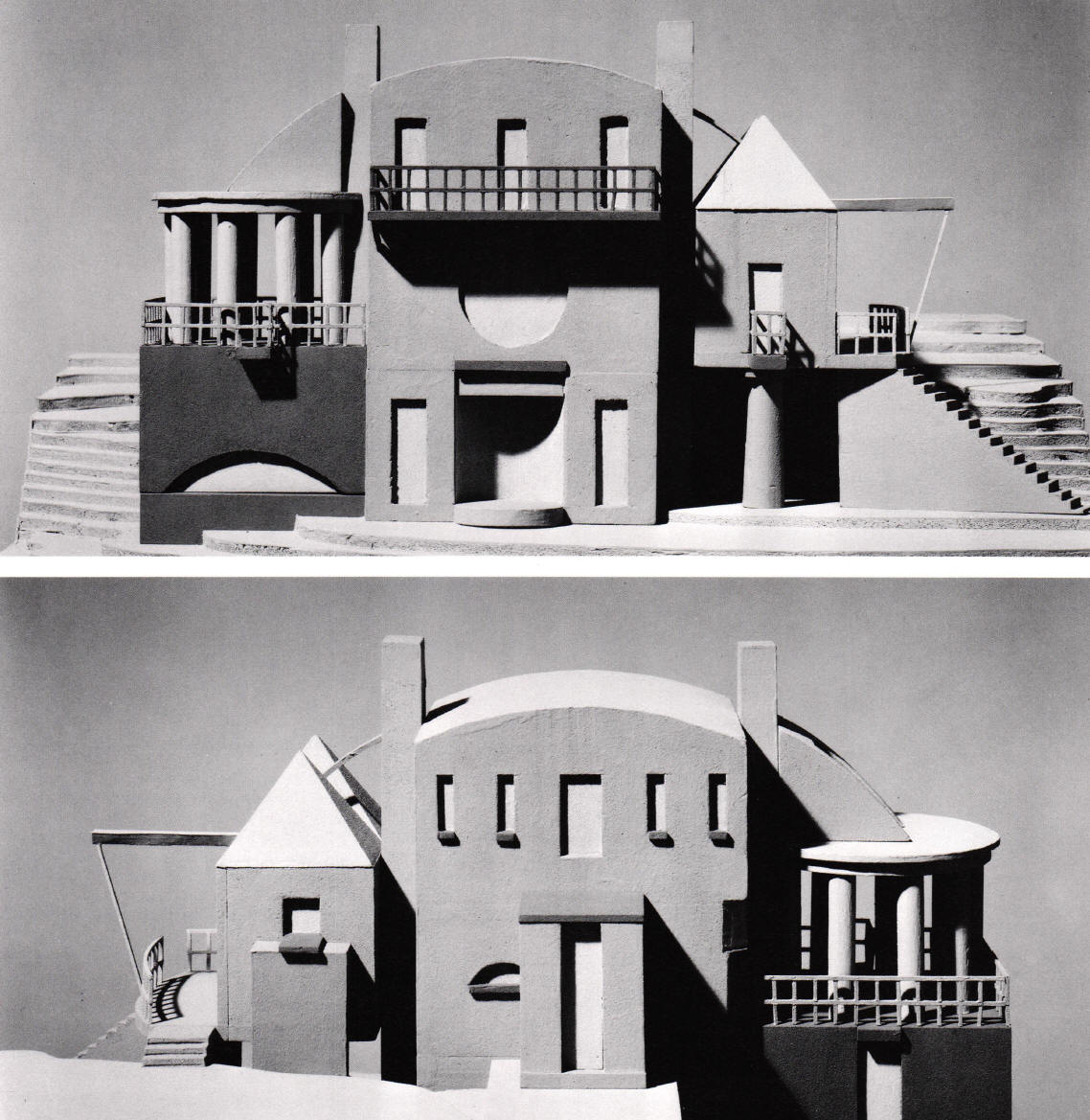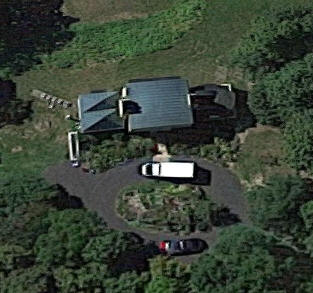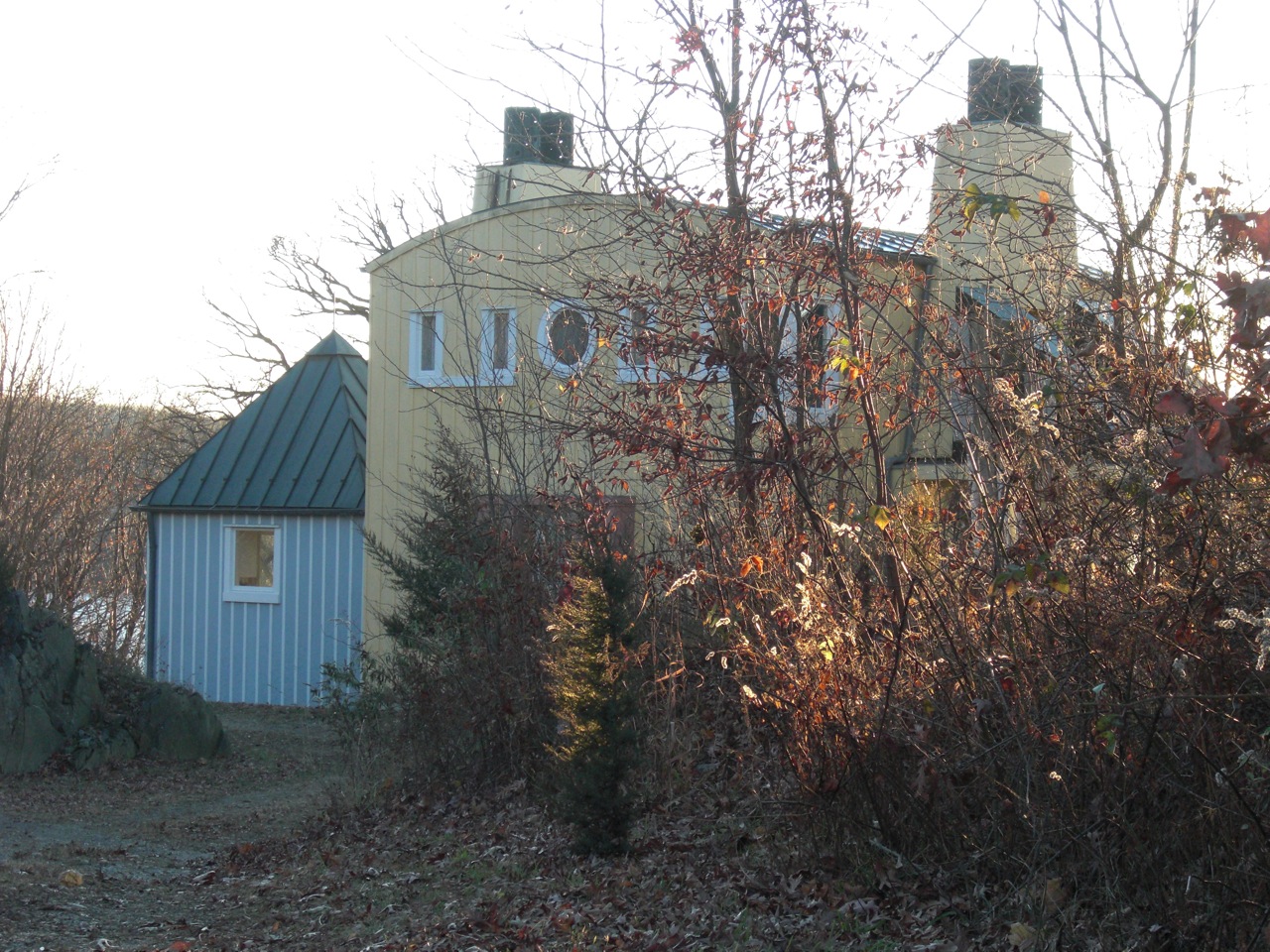 1996 - The Cheryl and Bruno Henry House, 262 Morton Road, Rhinebeck NY. Commissioned in 1987. 2600sf. Featured in GA Houses 28; Progressive Architecture, January 1989. The Henrys are still the owners as of 2020.
---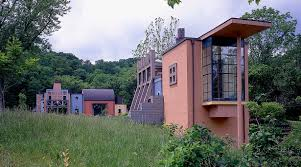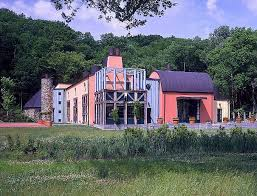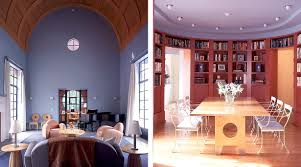 1997 - The Christopher and Candance Bergen House, 9190 Camargo Road, Cincinnati OH. Still owned by the Bergens as of 2018.
---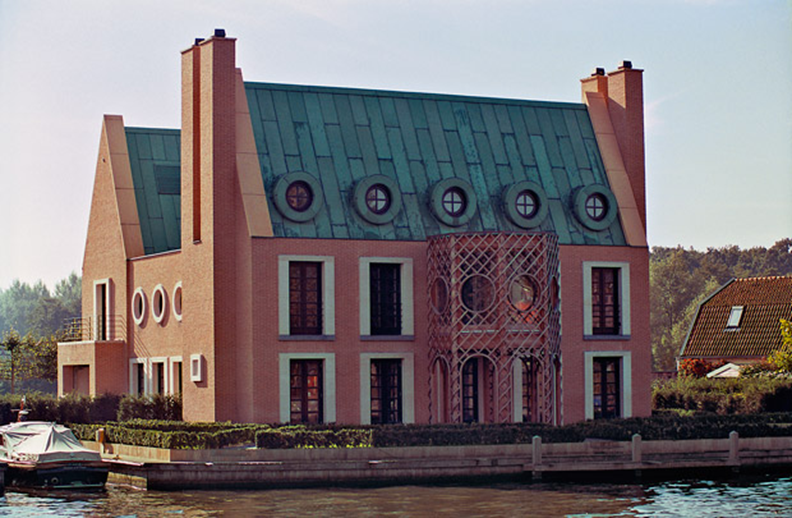 1997 - aka De Luwte, Oud Over 41, Vecht River, outside Amsterdam, Netherlands. Advisor, Mart van Schijndel.
---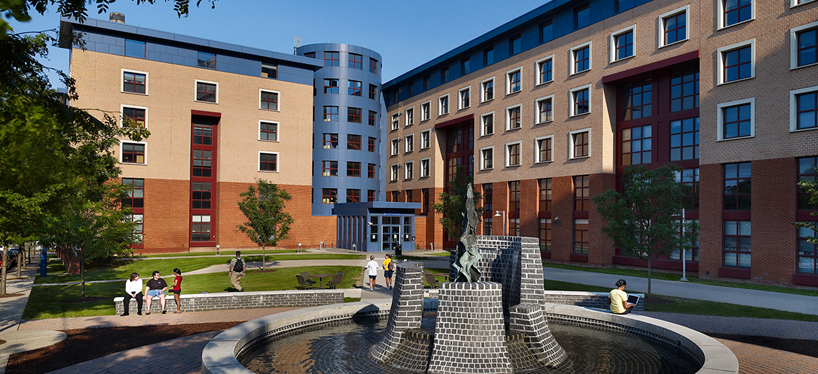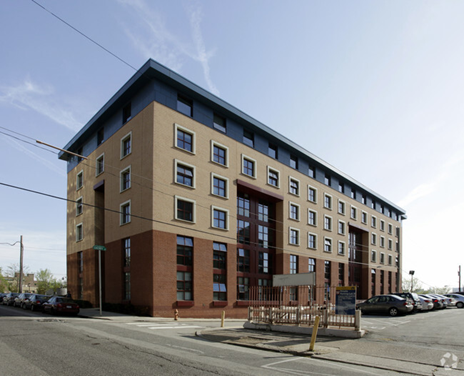 1999 - The North Hall Residential Apartments, 3200 Race Street, Philadelphia PA. Four and six person suites, two people per bedroom. Features a striking spiral staircase in the center of the building which connects the east and west wings.
---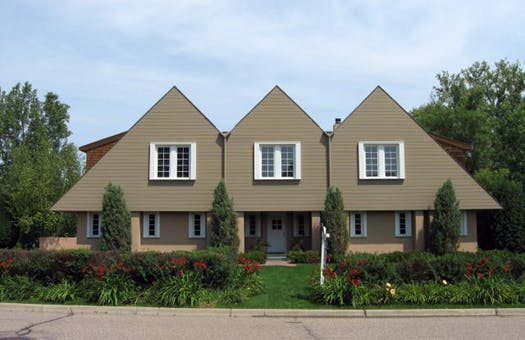 1999 - The Cedar Gables House, 11494 Cedar Pass, Minnetonka MN. The house was commissioned by Target Corp (headquartered in nearby Minneapolis) as a model home to showcase his new line of housewares for the company. Graves went a step further did a complete design of the contemporary house with custom furniture, lighting, fixtures, and other unique items, making it only one of three homes he designed and furnished. By 2009, however, he noted the house "doesn't have a wow factor. That gets old quickly." The partnership went from less than a dozen objects in 1997 to more than 2,000 when the partnership with Target ended in 2012. The house was on and off the market over the years. Sold in 2004 to Scott Rosoff. Sold in 2018 to K. and E. McBride.
---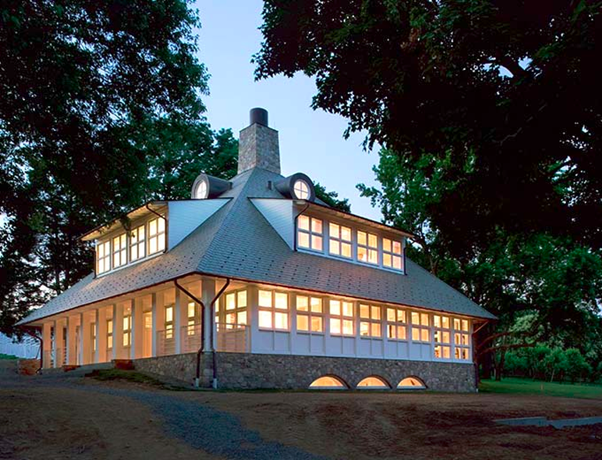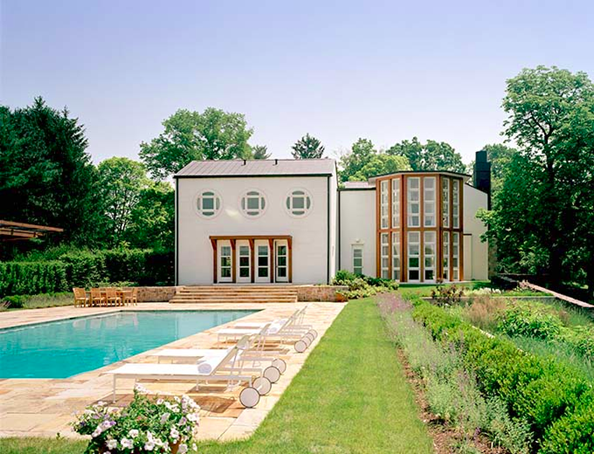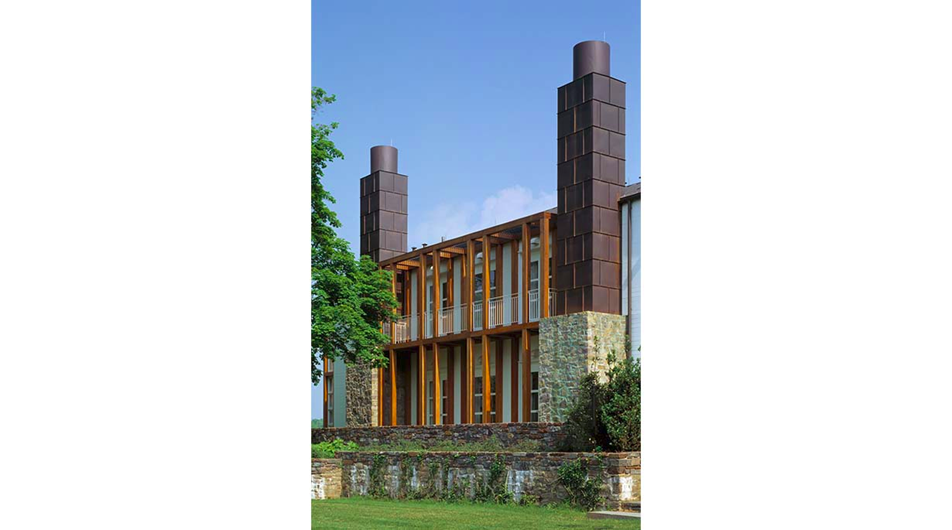 2005 - The Pleasant Valley Residence, Hunterdon County NJ (near Harbourton NJ). Commissioned in 1999. The first photo, the weekend house, faces a previously converted dairy barn-into-house that Graves did in 1993 for other family members, next listing.
---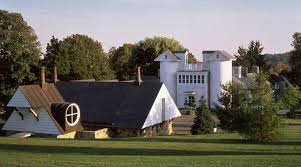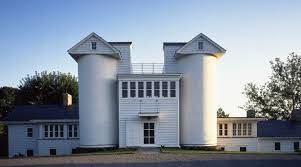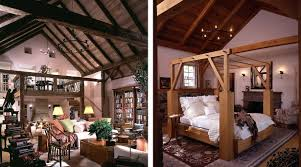 1993 - The Dairy Barn Conversion, Hunterdon County NJ.
---

1994 - 1500 Ocean Drive, Miami Beach FL. Status unknown.
---

2001 - aka Mahler 4, Amsterdam, Netherlands.
---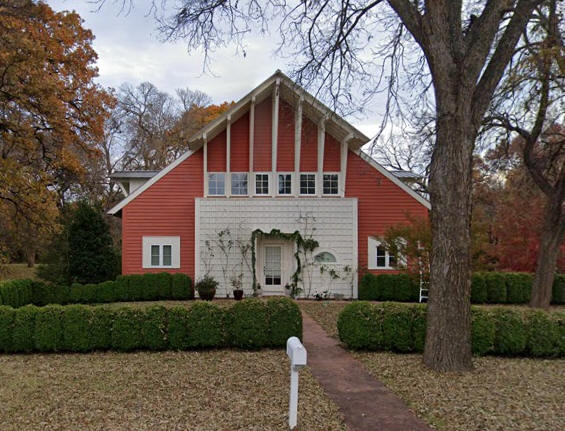 2002 - The Target Club Wedding House, aka Club Wedd, 1121 South Shady River Court, Benbrook TX. Prefab house designed for Target's Club Wedd Wedding Registry. It was given away as a prize to a randomly selected couple that registered at Target. Created by Lindal Cedar Homes, Seattle, and trucked to Benbrook in TX. Sold to Rebecca and J. Rice LaChance. Sold in 2005 to Christopher Ayres.
---

2003 - The Sigma Chi Fraternity House, George Washington University, Washington DC.
---

2003 - The Pinnacle and 260 Main Street, White Plains NY.
---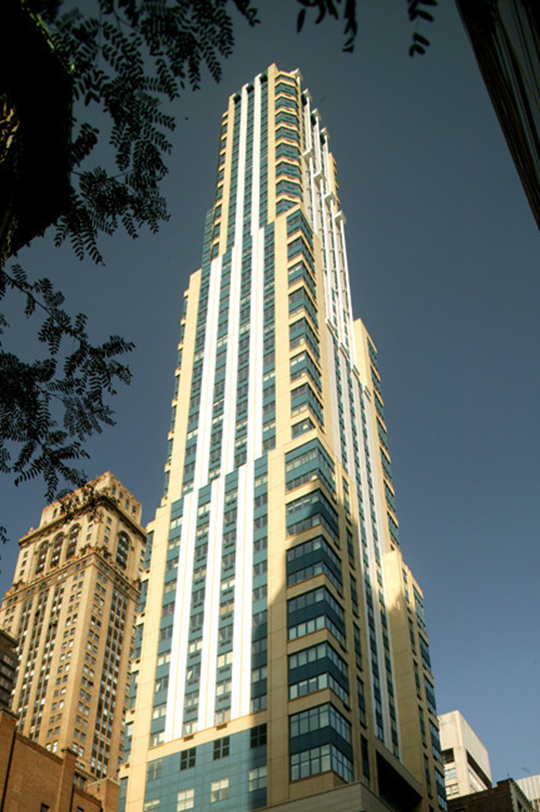 2003 - 425 Fifth Avenue, New York NY. Commissioned in 2000. Developed by RFR Davis. 55 floors and 197 units. Graves replaced the original architect, Robert A. M. Stern, with Stern's blessing.
---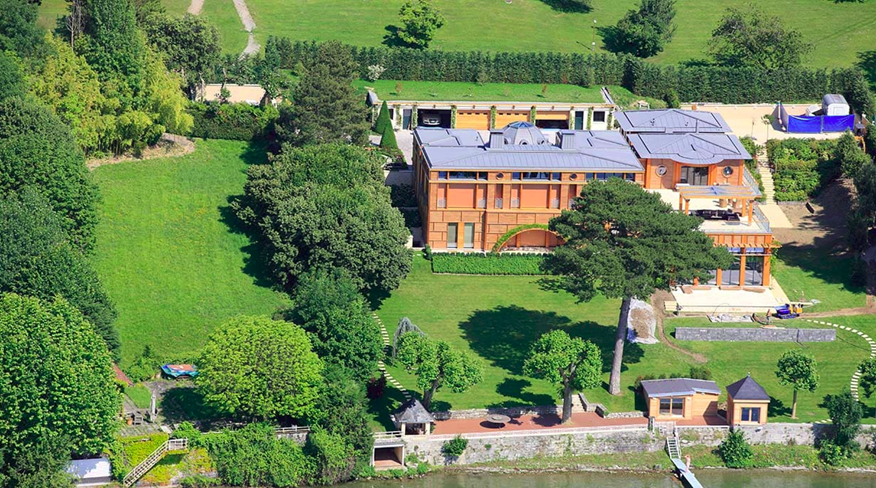 2008 - Residence, Lake Geneva, Switzerland. Commissioned in 2000. Do you know where it is?
---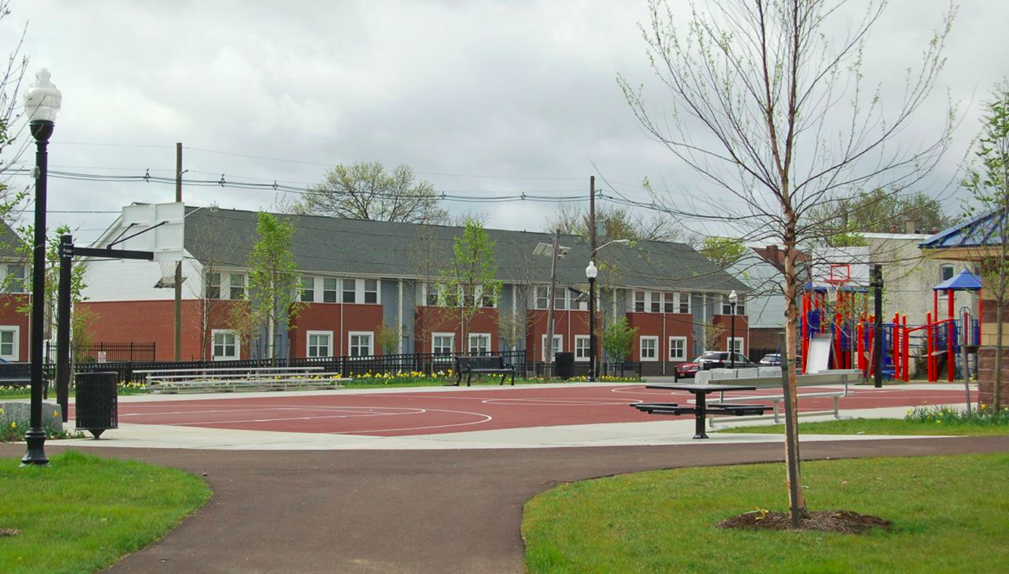 2011 - aka Housing for Martin House (aka Better Community Housing of Trenton), E. State Street, Trenton NJ. Commissioned in 2003. 20 homes on East State Street, along with Greg Grant Park. Won the 2015 Phoenix Award. The homes and park are on three former industrial sites that were contaminated with toxic products. Project partners for this effort included: Architects Michael Graves and THINKFORM's Russell DiNardo, Better Community Housing of Trenton, Inc. (formerly Martin House).
---


2005 - The Enclave Residential Condominiums, Puerto Vallarta Mexico. Unsure if built. Plan consisted of 60 condominiums offering some of the most spectacular ocean views anywhere in the hemisphere.
2005 - The Dib and Town Towers Condominiums, Beirut Lebanon. Unbuilt.
---

2005 - 701 East. Baltimore, Baltimore MD.
---

2005 - The Burj Dubai Towers, Dubai, United Arab Emirates.
---

2006 - The Four Seasons Residence at Town Lake, Austin TX.
---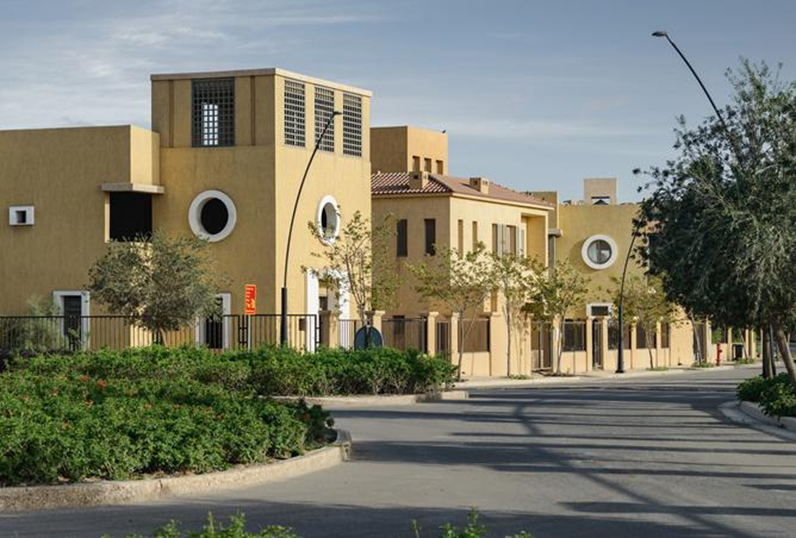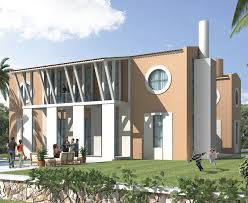 2006 - The Allegria Residences, Alexandria Desert Road, Sheikh Zayed City, Cairo, Egypt. Urban Matrix coordinated the house prototype design with several invited architectural firms, including Michael Graves. Sixth of October Development and Investment Co. (SODIC) envisioned a mixed-use community that would cater to the more modern lifestyle of Egypt's emerging middle class.
---

2006 - Private Residence, Sentosa, Singapore. Status unknown.
---

2006 - The Shake-a-Leg Residences, Coconut Grove, Miami FL. Unsure if built.
---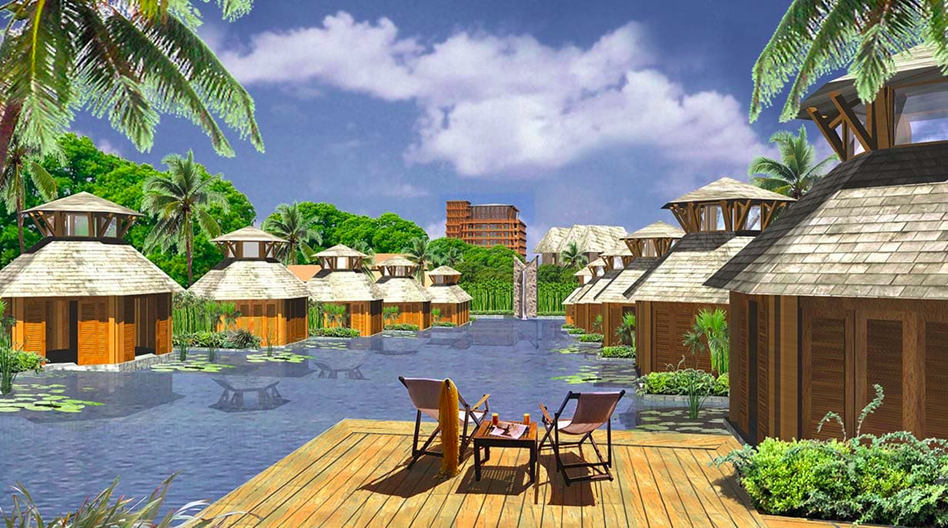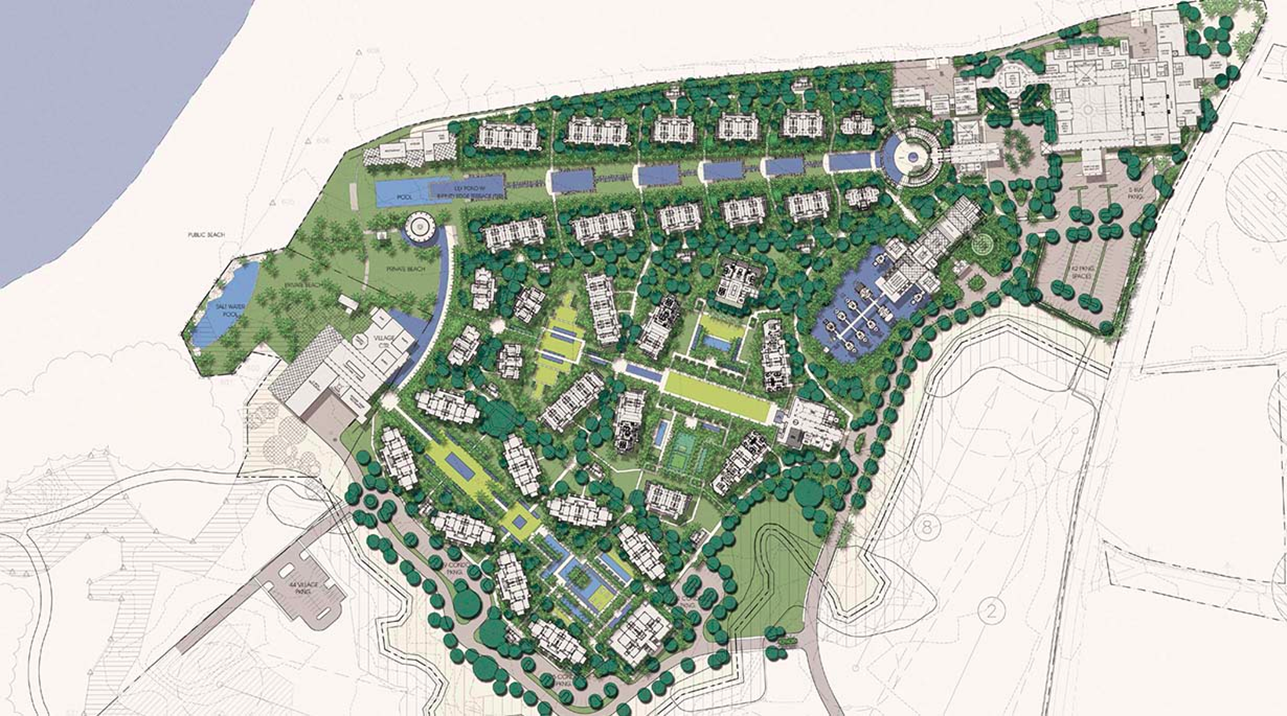 2008 - The Azulera Resort, Brasilito Bay, Guanacaste, Costa Rica. Unbuilt.
---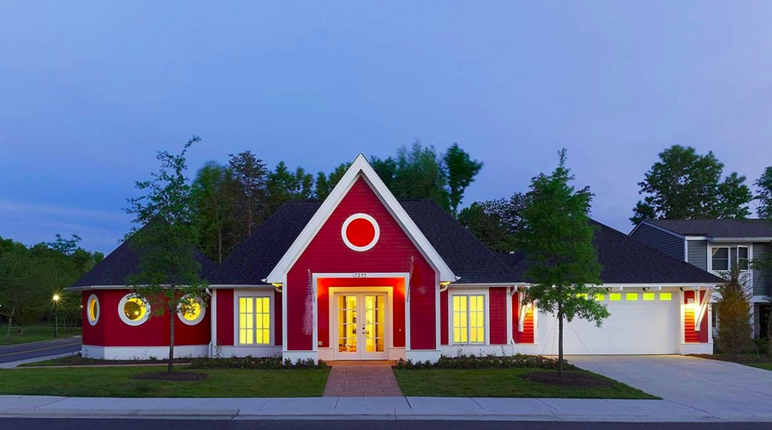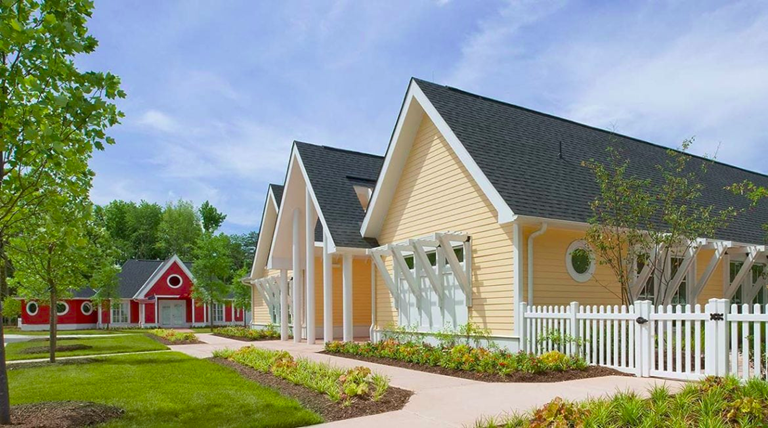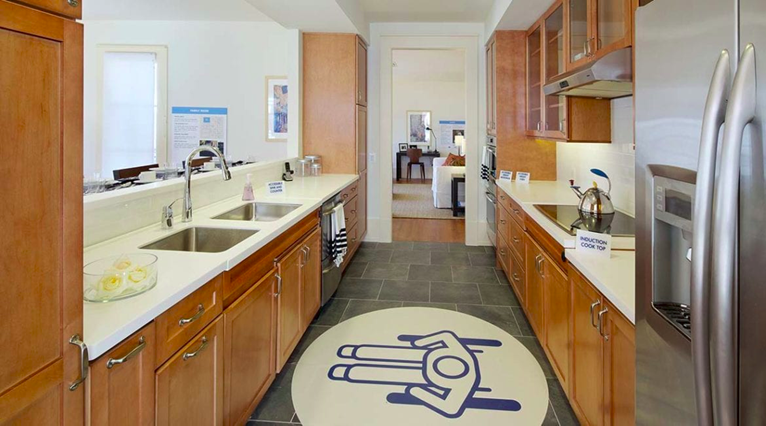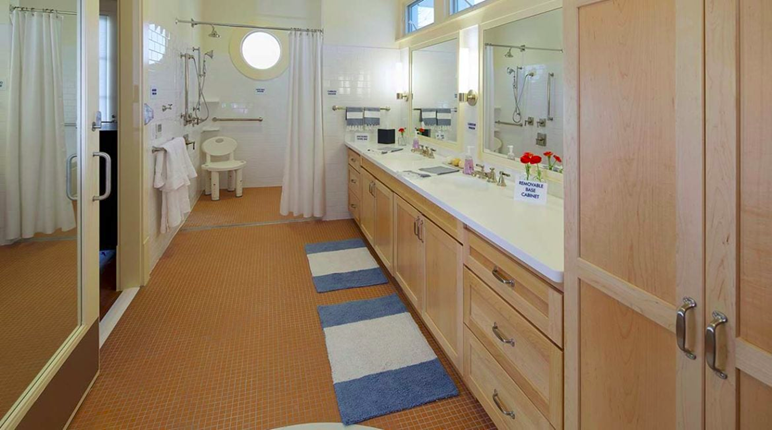 2011 - The Accessible Military Housing (formerly the Wounded Warrior Home Project), "Patriot Home" and "Freedom Home" Designs, Fort Belvoir VA. The design of the homes incorporate best practices for accessibility for individuals with PTSD and cognitive difficulties.
---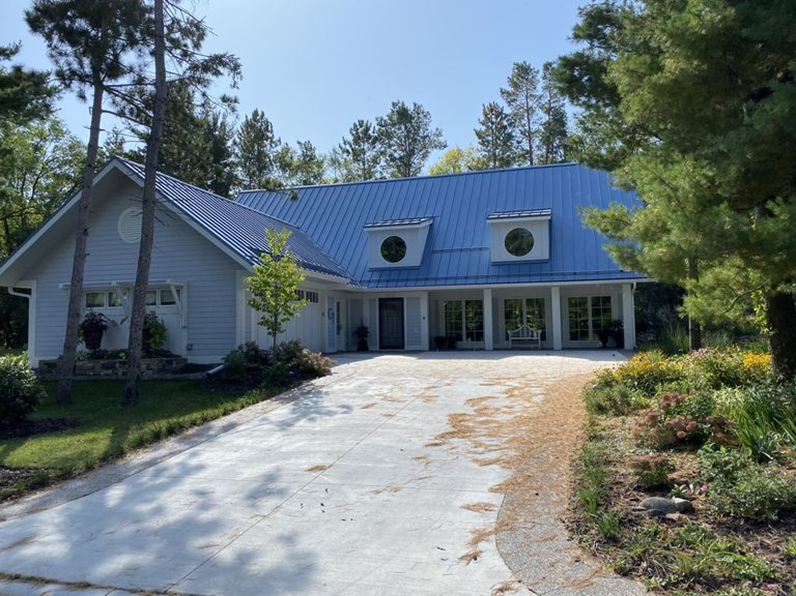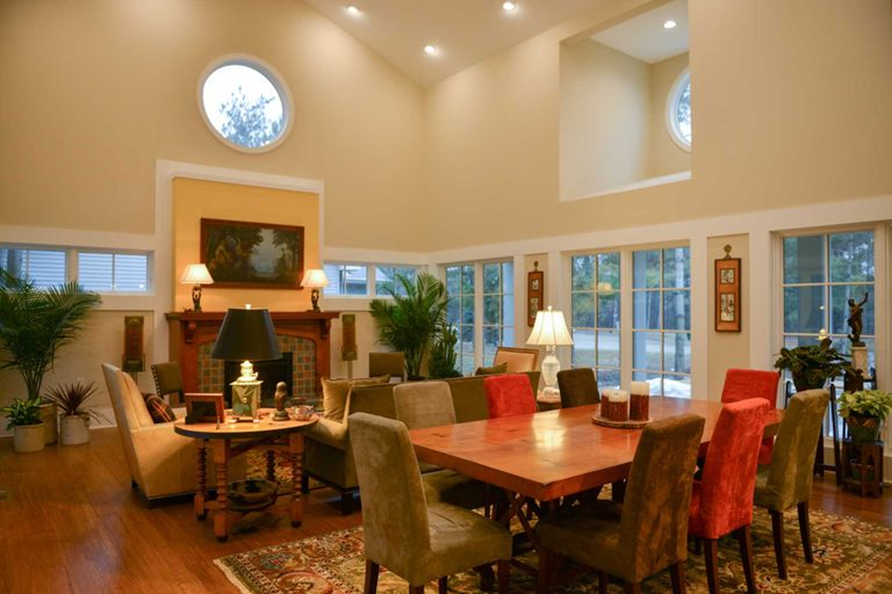 2016 - The Bob Thacker House, aka the Forever House, Northfield MN. Thacker was VP Marketing for Target at the time Graves was hired. When Graves died in 2015, his firm's Senior Partner Tom Rowe finished it. Built by Northfield Construction.
---
Sources include: GA Houses.