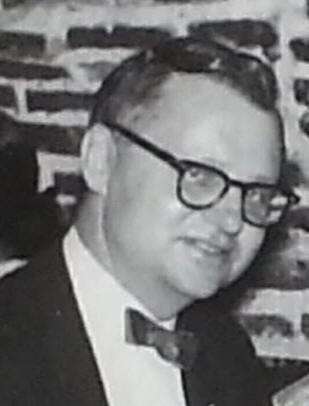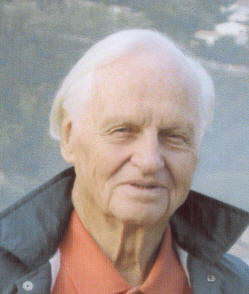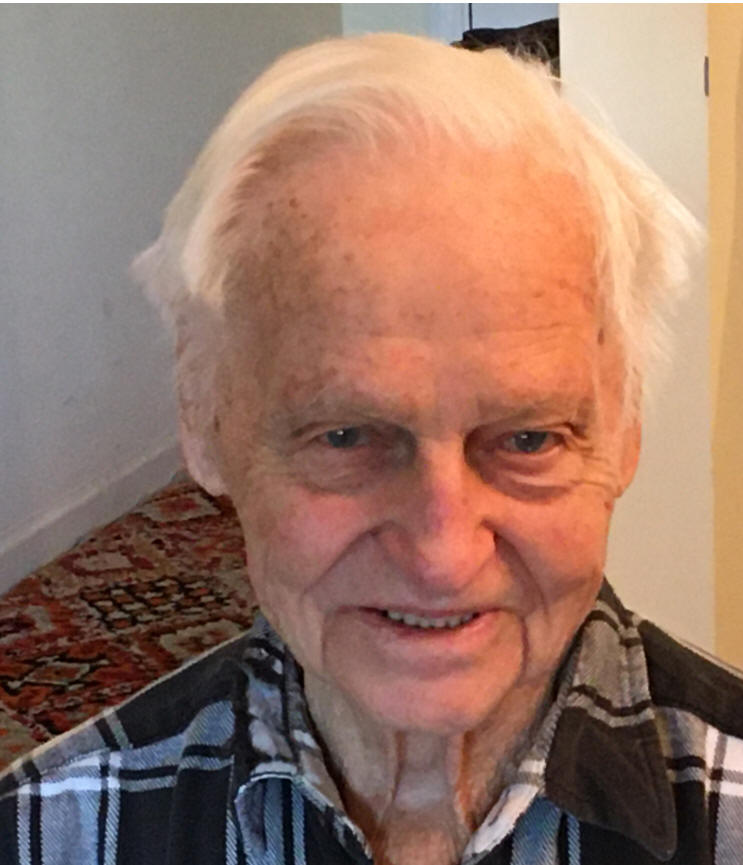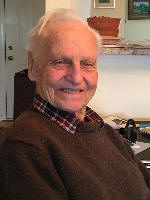 JAMES (JIM) ALBERT EVANS III (1925-2021)
Evans was born in Brooklyn NY and worked in his family's printing business. After graduating from Loomis Chafee HS, he studied architecture at Yale University under Louis Kahn, completing one semester before going in the Army. After WWII, he received a Yale Bachelor of Architecture degree in 1949 and a Masters in 1952. Jim married Barbara Grace of Roslyn, NY in 1951. Not ready to settle down after completing his architectural training, in 1952 he moved his young family to Switzerland for his first job. Jim, Barbara and baby Juliette traveled by train nearly every weekend to explore Europe which marked the beginning of decades of international travel, including living for two years in Switzerland. Evans worked for several architects, including esteemed modernist Paul Rudolph. They lived in Levittown NY before settling in New Canaan CT in 1957 when he opened his architecture practice, James Evans Associates, in Stamford. In collaboration with a Jordanian architect he designed the Jordan pavilion for the 1963 World's Fair and met the late King Hussein at the opening.

Jim turned his creativity inward and built his own glass dream house in New Canaan, CT in 1961, that he described as a "hyperbolic paraboloid in nature". The family lived there until 1978. In 1978 he moved into Vantage Point Condominiums in Norwalk CT, which he designed. Barbara died in 1988 after a three year battle with cancer and in 1990, Jim married Wilton resident and clothing and jewelry designer Ellen Sperry Fleming. Elly had a sense of wonder and appreciation for beauty in everything she encountered. They traveled well into early 90's, and at age 94 he and his daughter, Sarah, traveled to Egypt and cruised the Nile.
Listen to Evans' last interview, recorded by USModernist in 2019.
---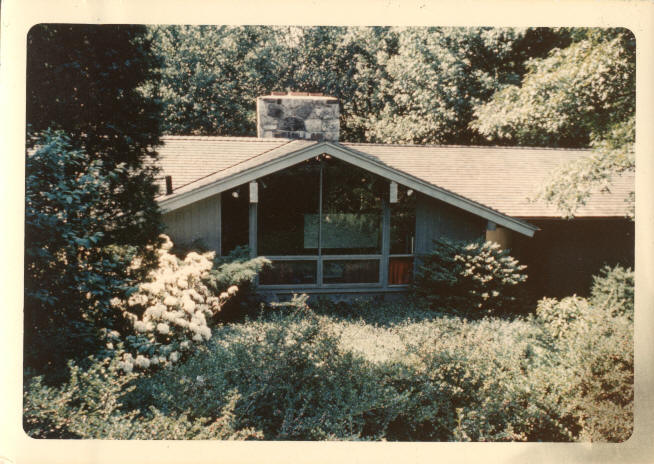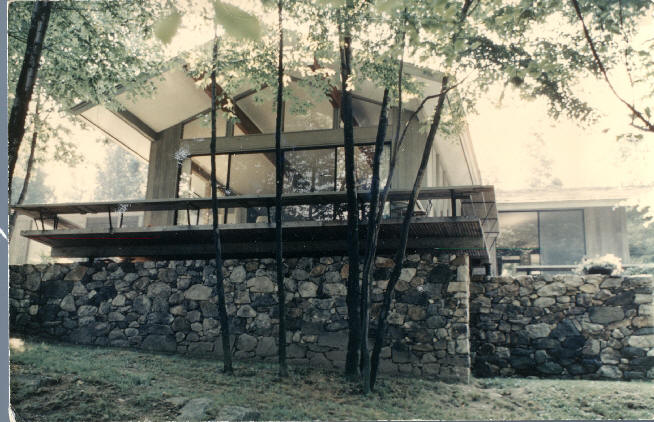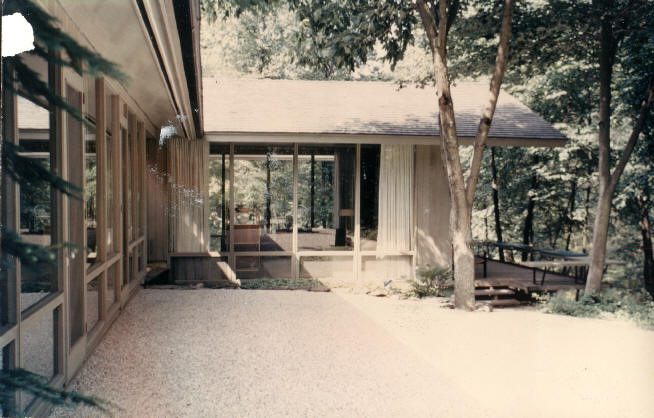 1958 - The Delaney House, 144 Brookhollow Lane, Stamford CT. Additions in 1962 and during the 1980s. Sold to Herve and Elizabeth Vancaloen. Sold in 2016 to the Stamford Land Conservation.
---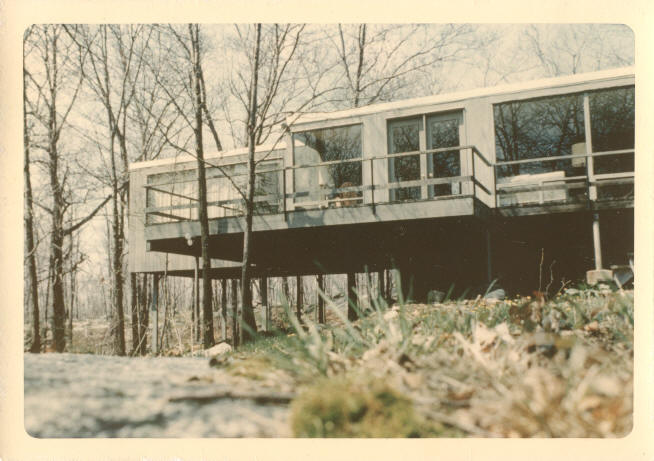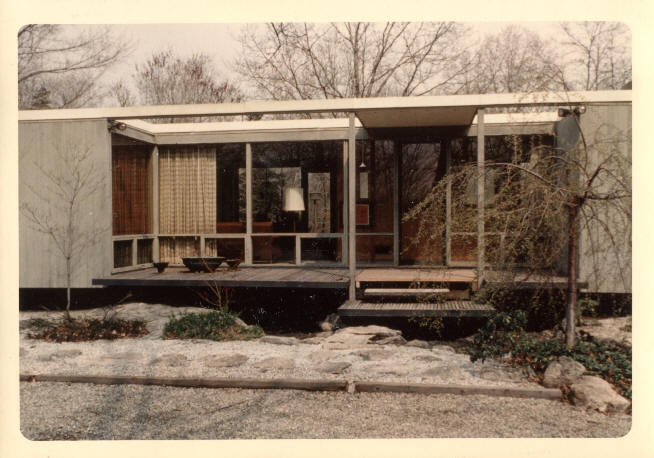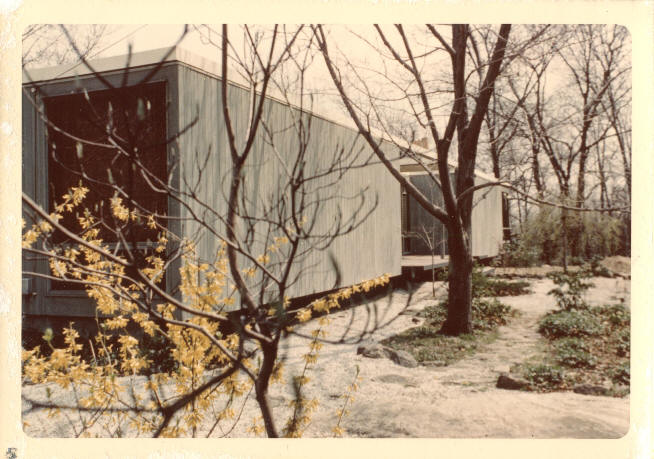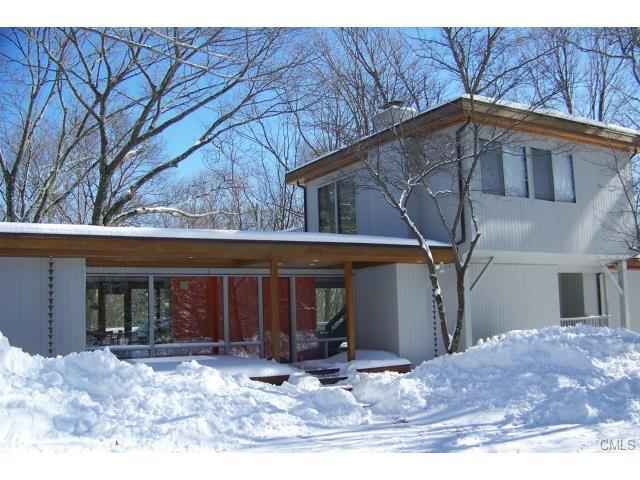 1959 - The David Thrailkill House, 84 Old Kingdom Road, Wilton CT. A second story was later added. Sold to Neil and Anne Millman. Sold in 2003 to Kevin Blount and Xiaoyn Liu, still owners as of 2022.
---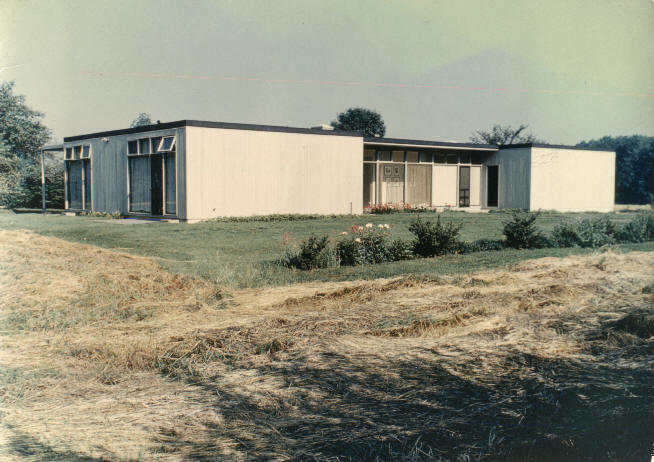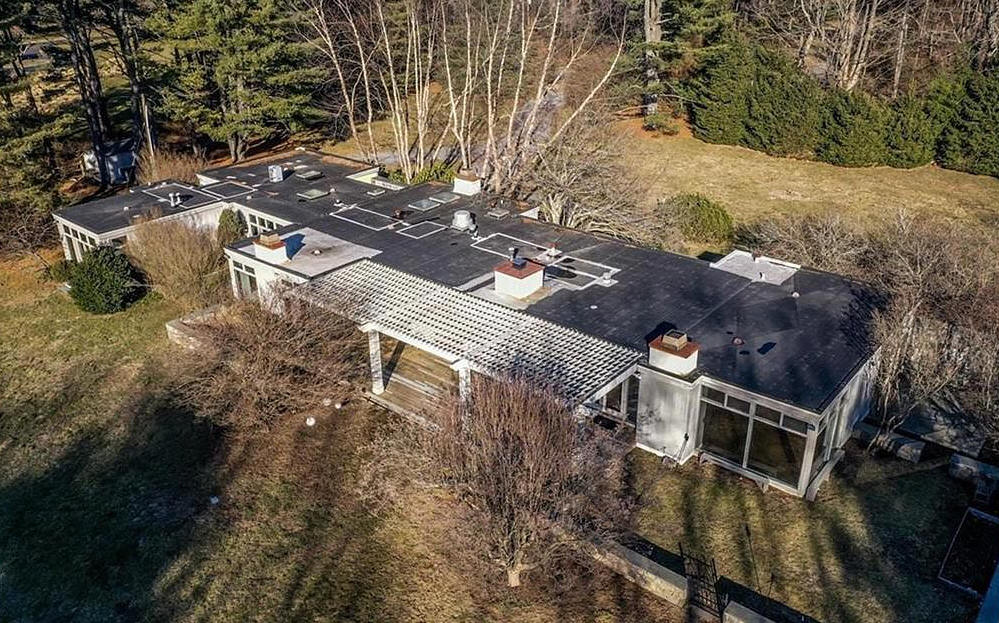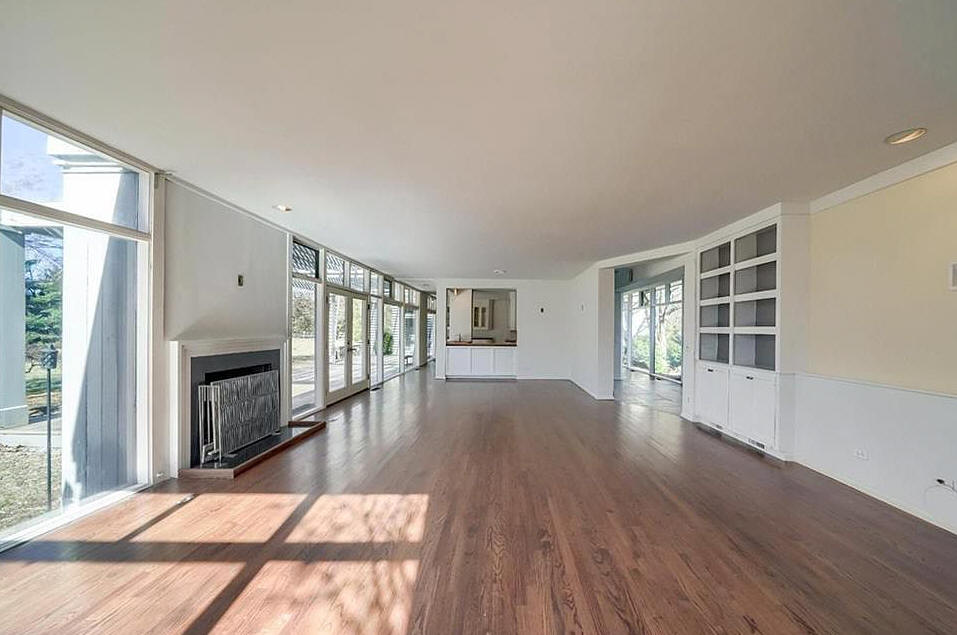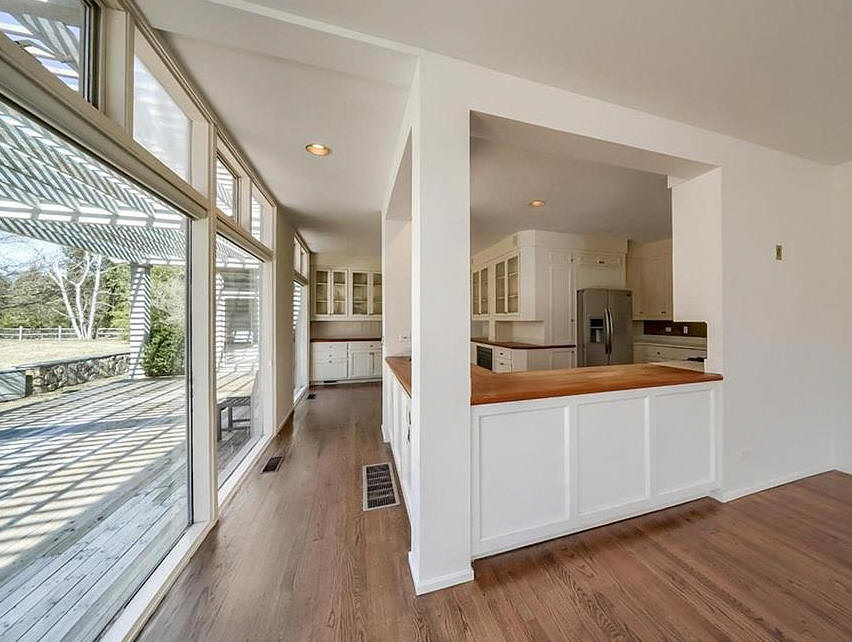 1959 - The Kirkpatrick House, 73 Apple Tree Lane, New Canaan CT. Sold to Elizabeth Hickey. Sold in 1993 to Michael and Cynthia Roberts. Sold in 2008 to Badminton LLC. Sold in 2023.
---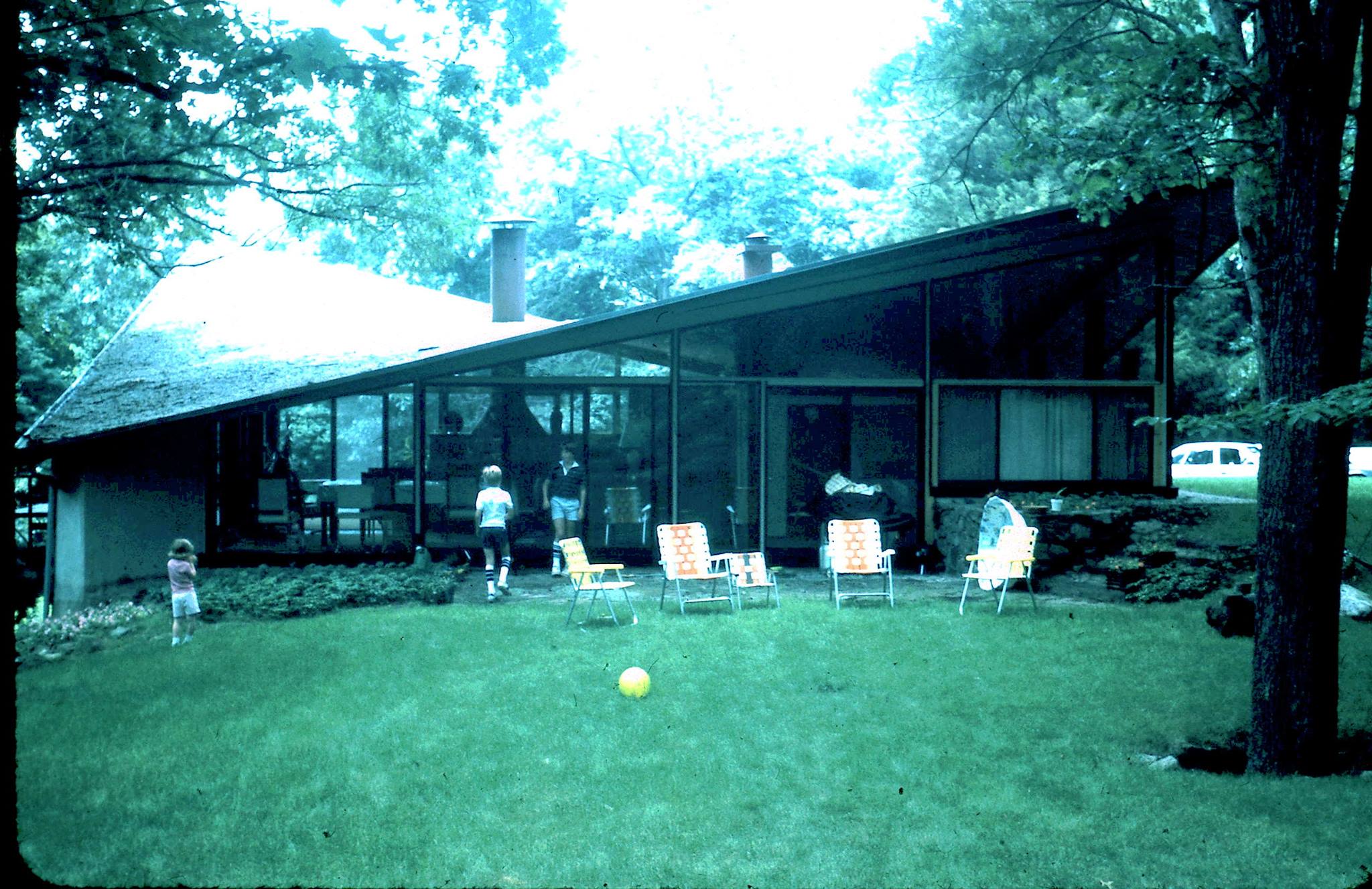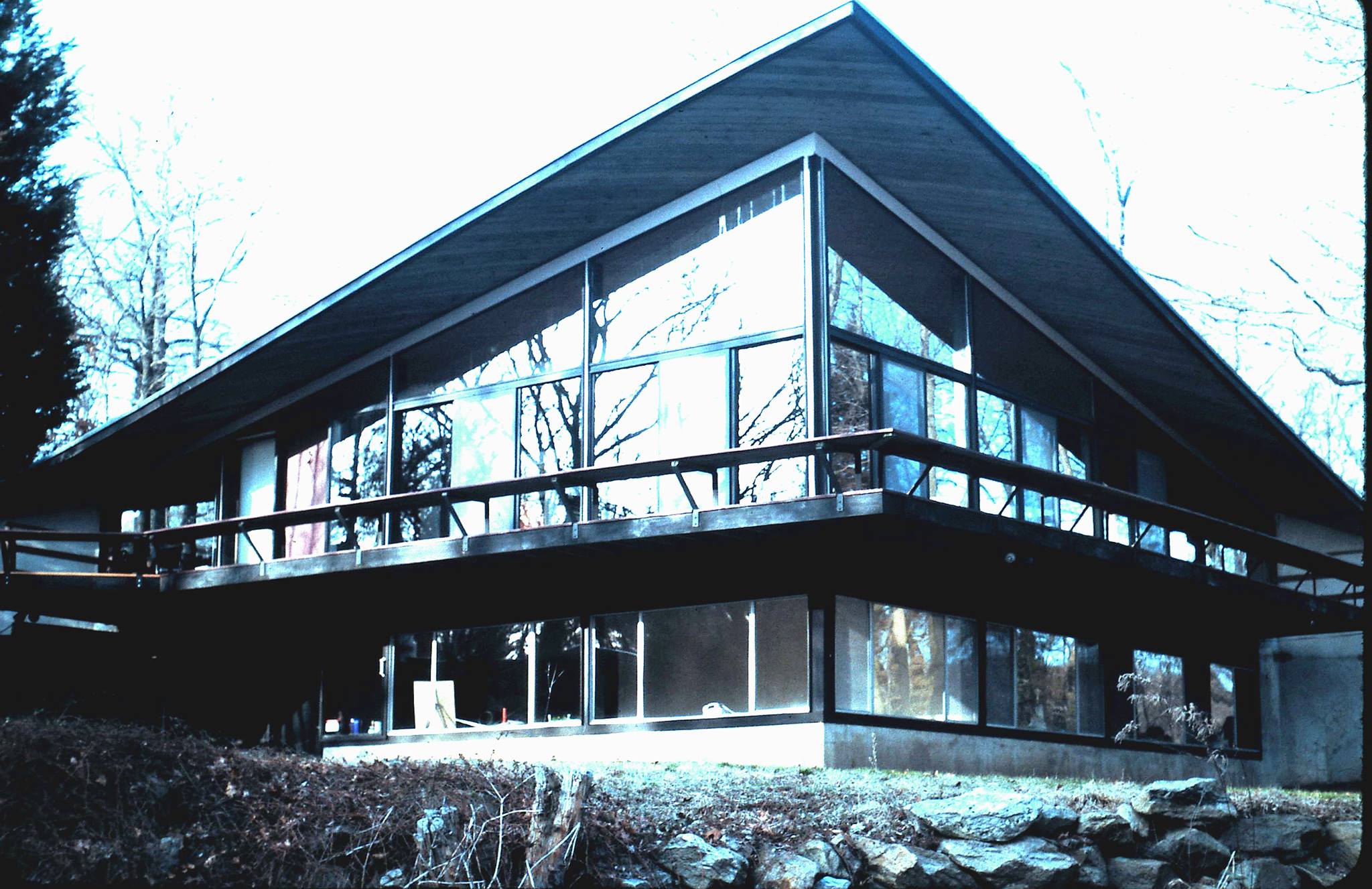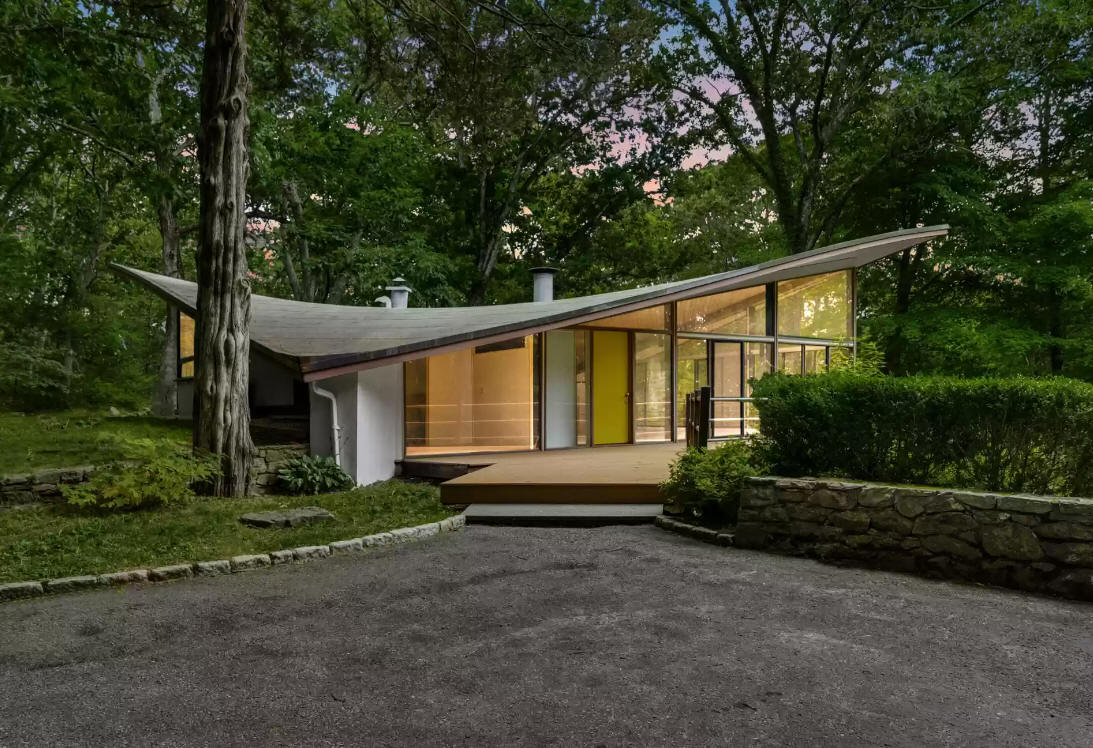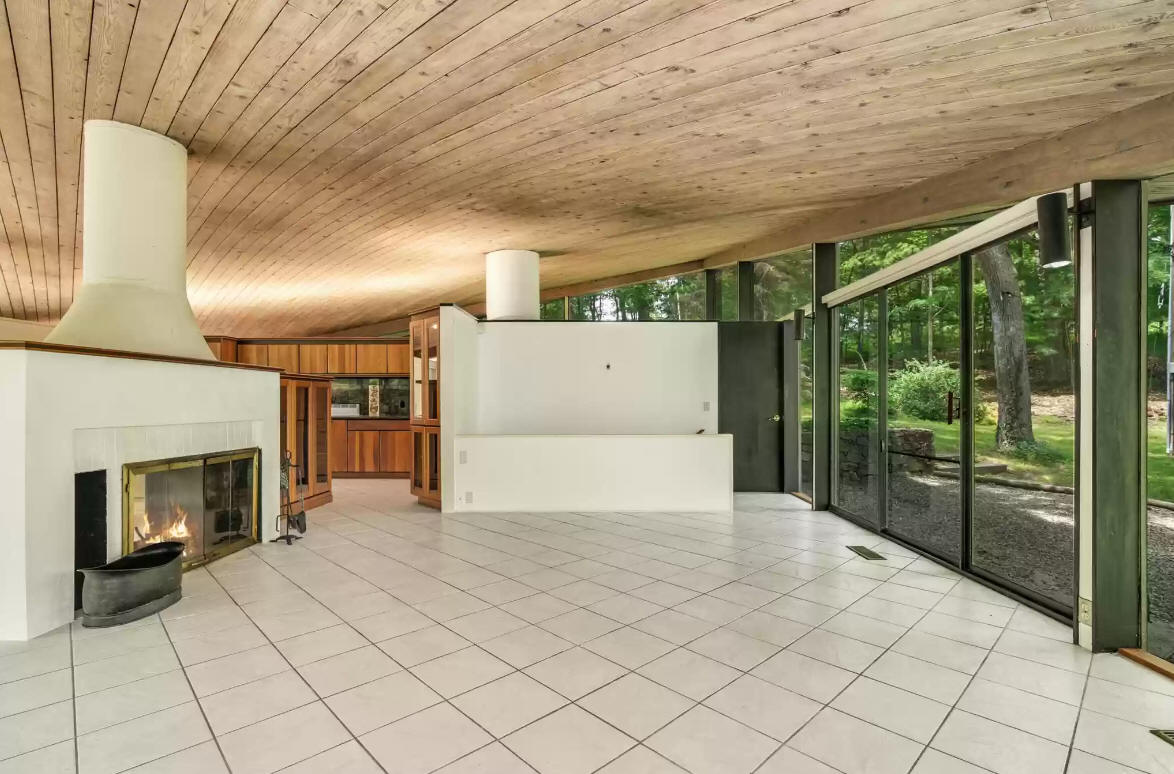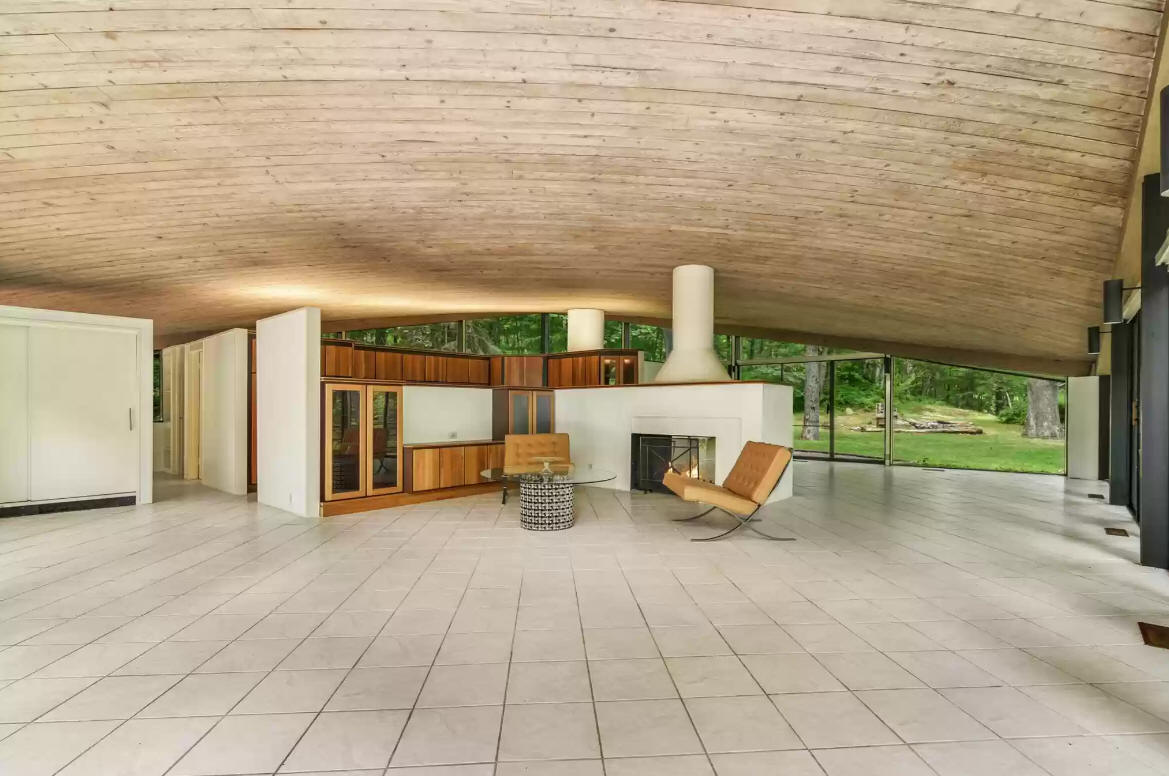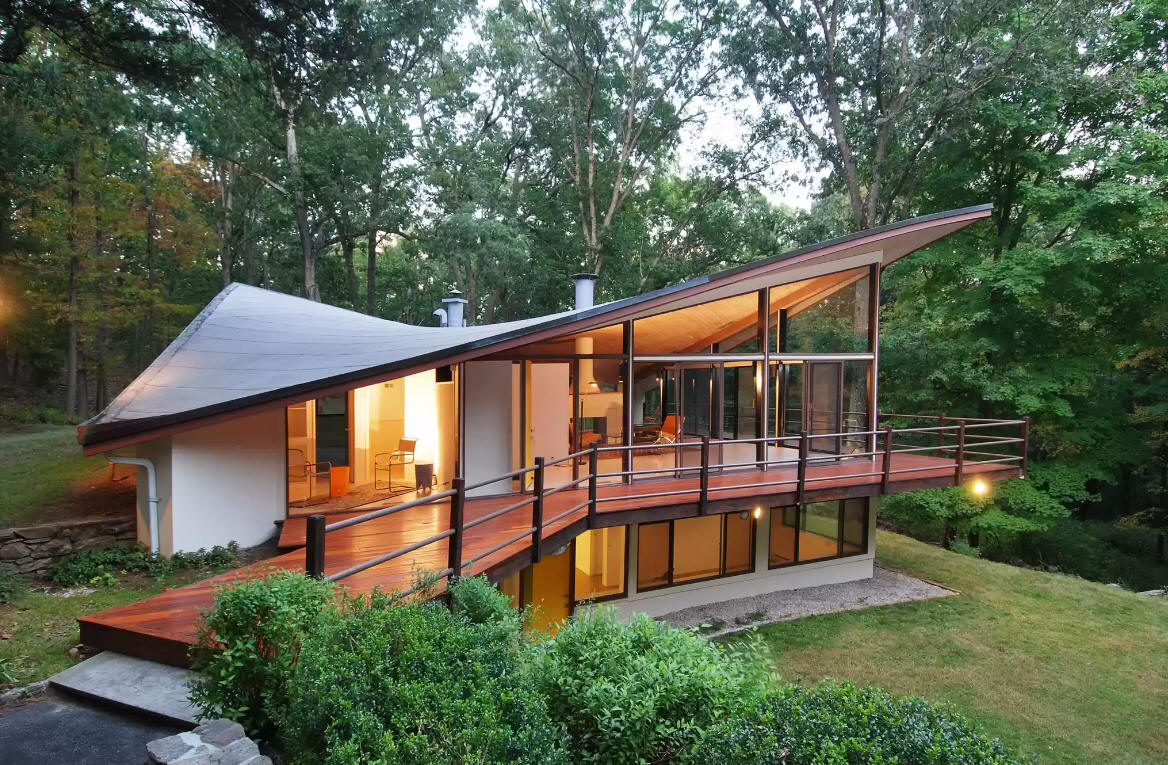 1960 - The Jim Evans House, 44 Benedict Hill Road, New Canaan CT. 4.5 acres. 4 bedrooms, 3.5 baths, 3000 sf. Top two photos by Bret Gregory, nephew of Jim Gregory. Video. Sold in 1978 to Robert and Araxy Jezairian. Sold in 1979 to Gerry S. Culpepper. Sold in 1980 to Michael G. and Maureen M. Wilhelm. Sold in 1982 to the Employee Transfer Corp. Sold in 1983 to James (Jim) and Evelyn Gregory. Sold in 1986 to Frank J. and Katherine S. Genovese. Sold in 1994 to James O. and Faye E. Flynn. Sold in 1995 to Jim and Faye Flynn. Sold in 2001 to Herbert and Dorothy Kunstadt. Sold in 2014 to 44 Benedict Hill LLC, controlled by Kunstadt. For sale 2018-2023.
---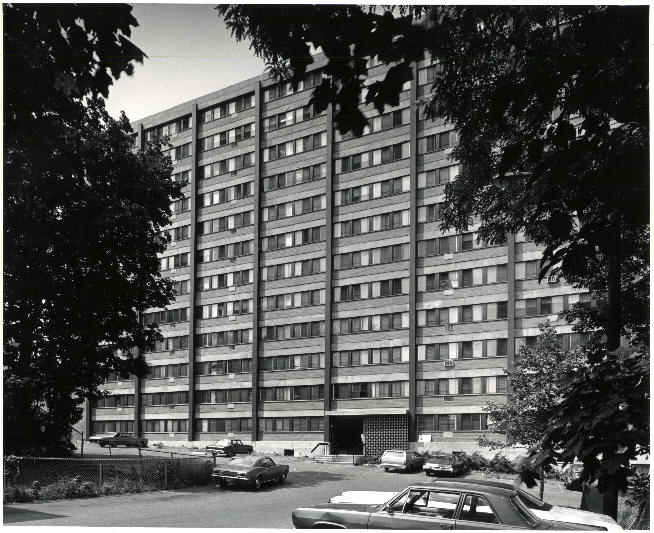 1960 - The Friendship House, 28 Perry Street, Stamford CT. 12 stories.
---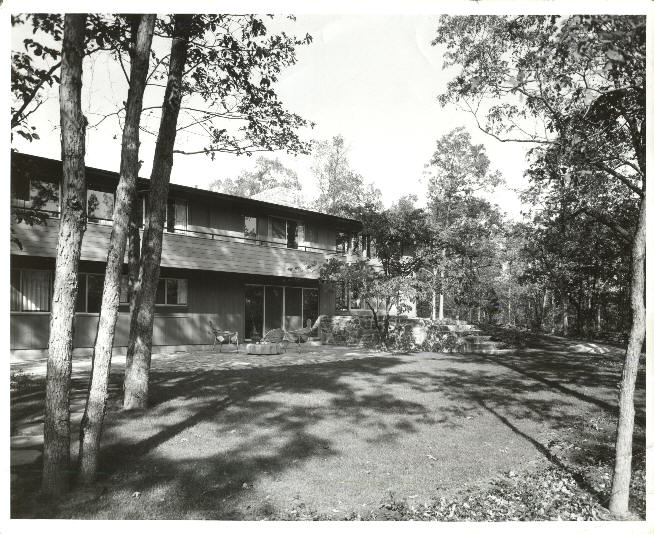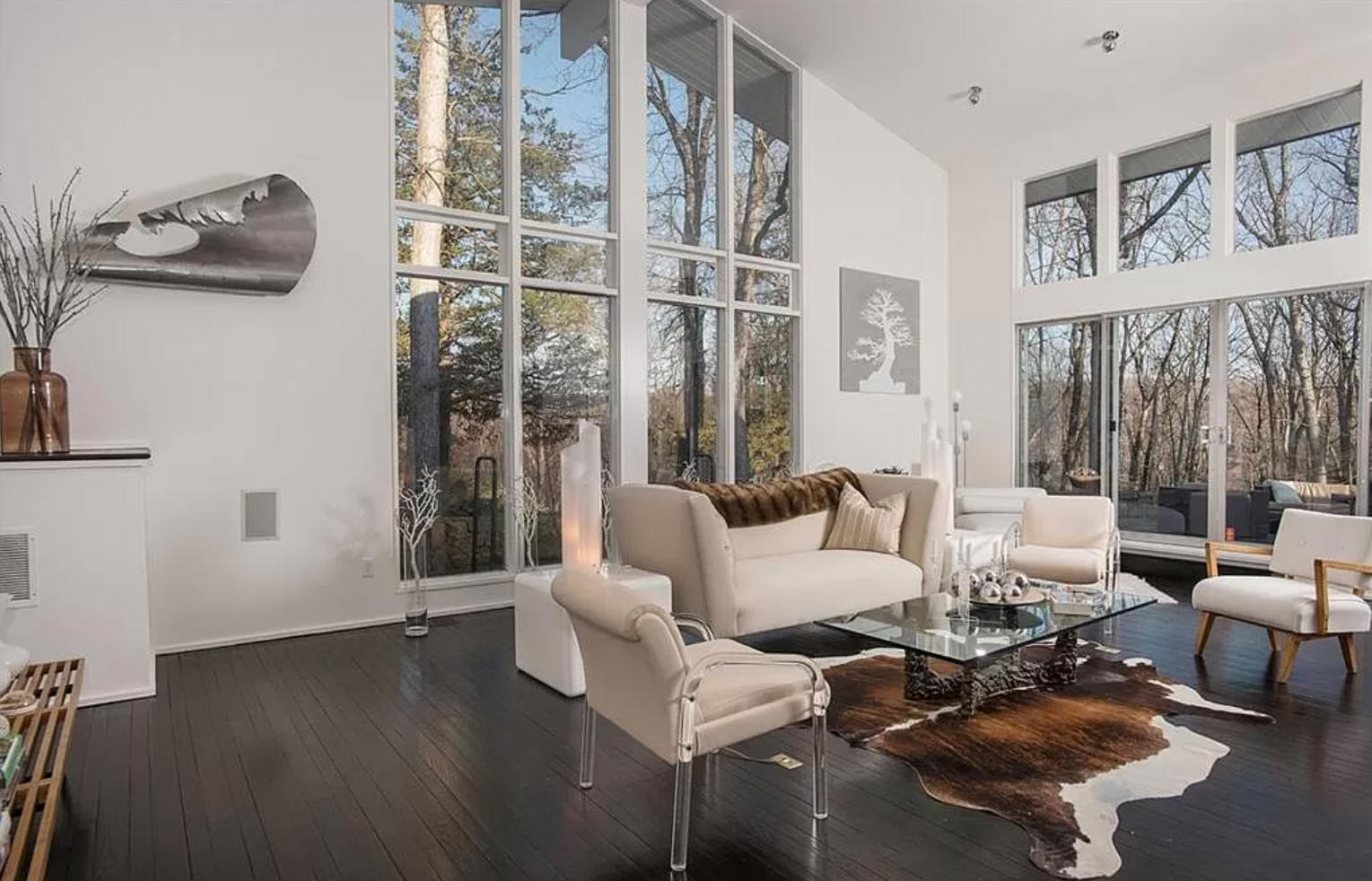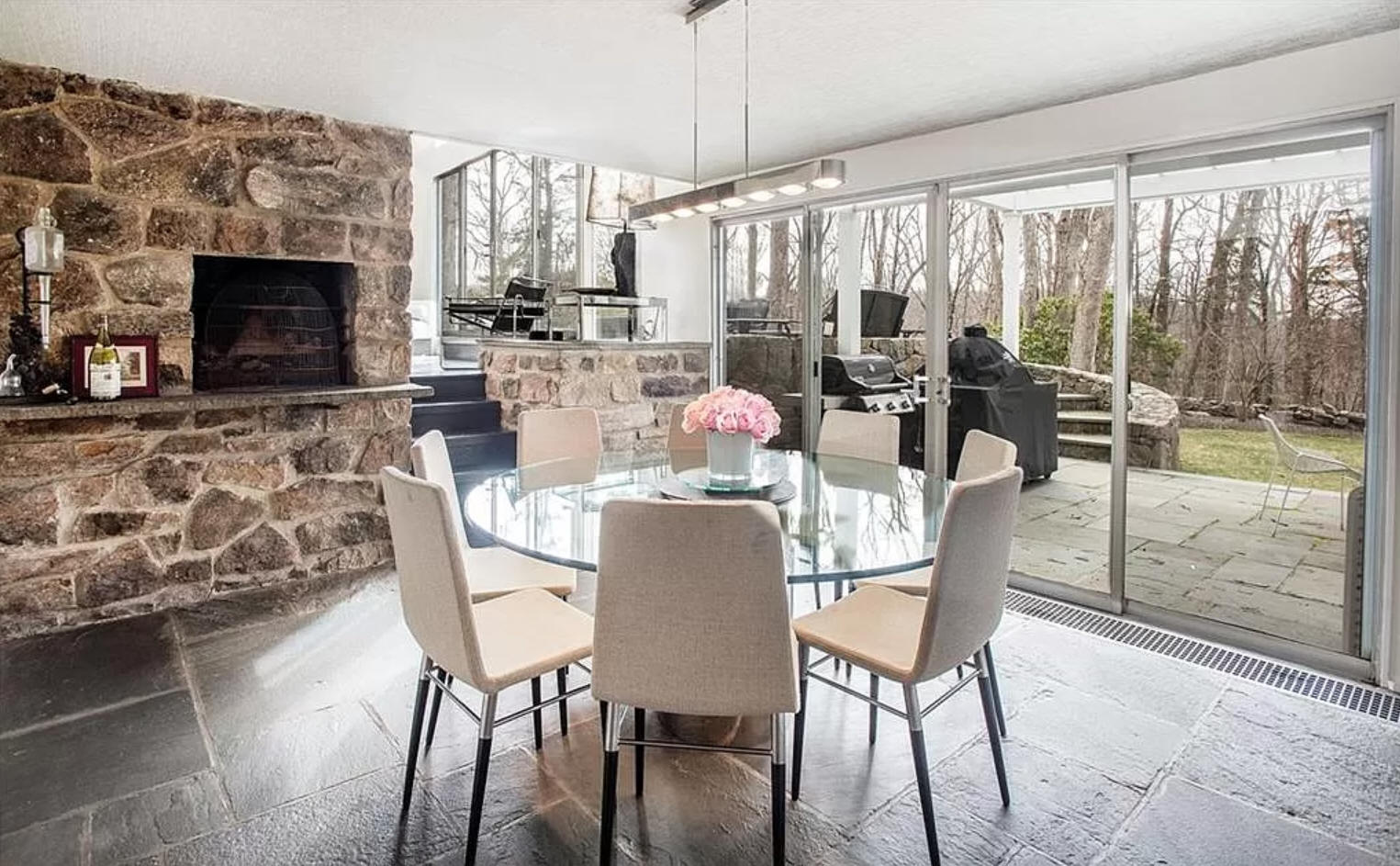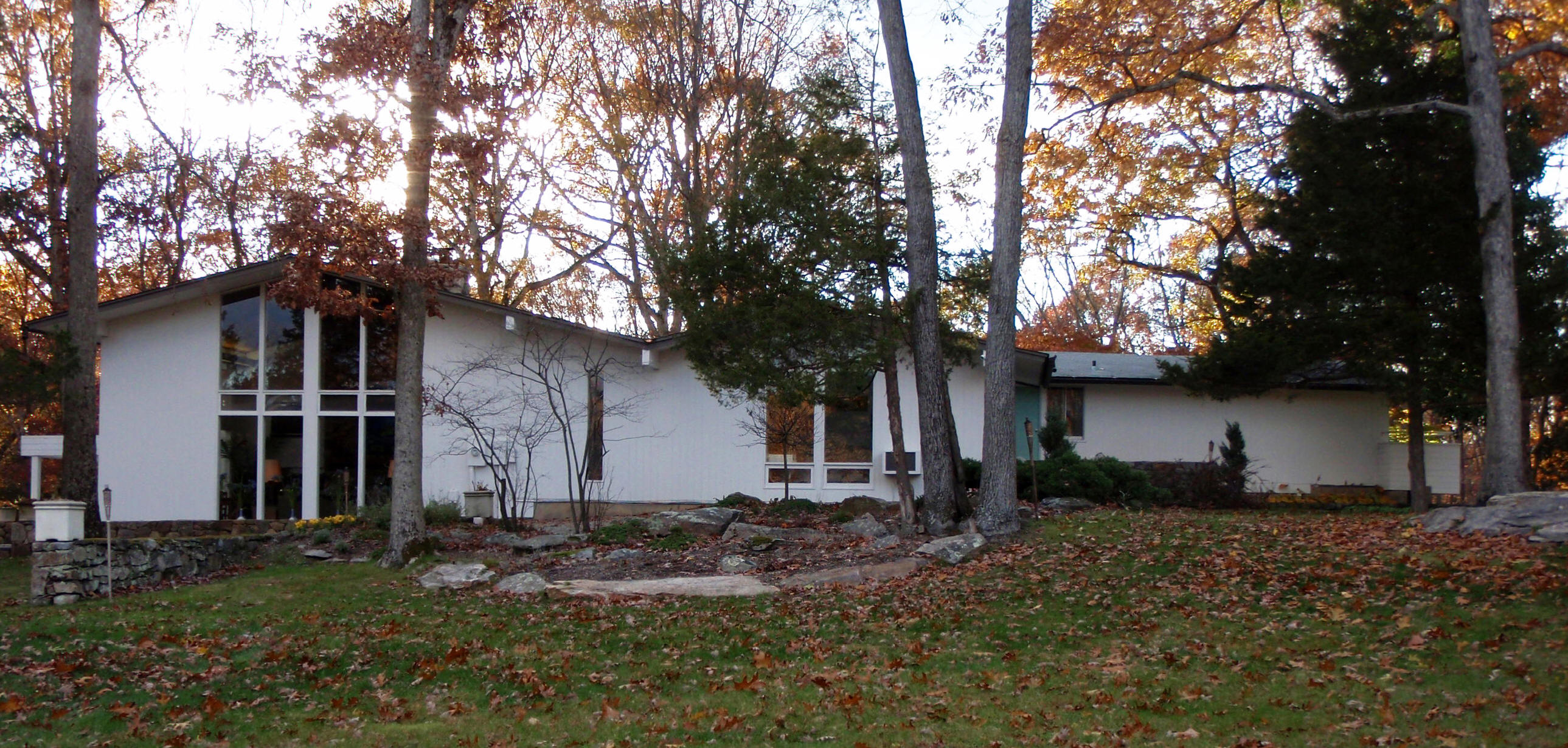 1961 - The Robert and Emily McKay House, 46 Benedict Hill Road, New Canaan CT. Commissioned in 1960. In 1968, an addition built. In 1978, a one-story, gable-roofed addition built at the rear of the house. Sold in 1998 to Elisabeth R. and Richard W. Taylor. Sold in 2003 to George F. and Patricia DuPont. Sold to Allyn Magrino. Sold in 2021 to John and Brooke Fagan. Bottom photo by Heather McGrath.
---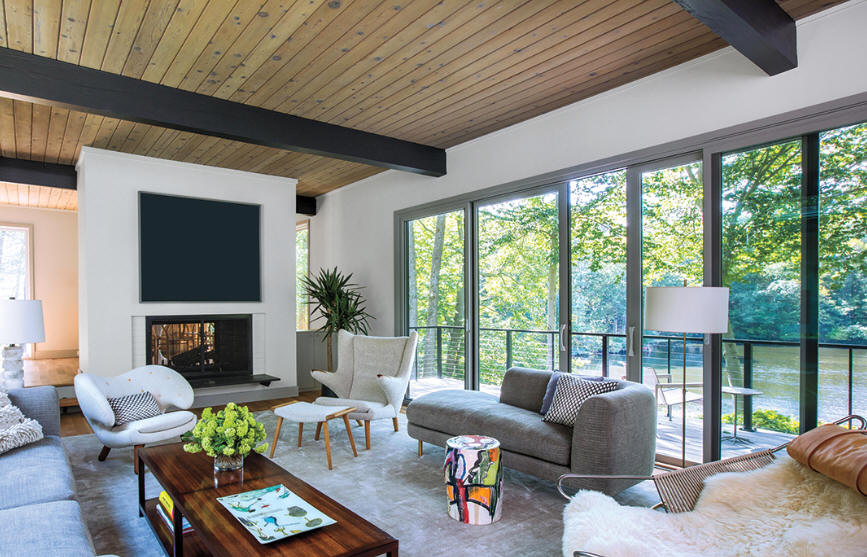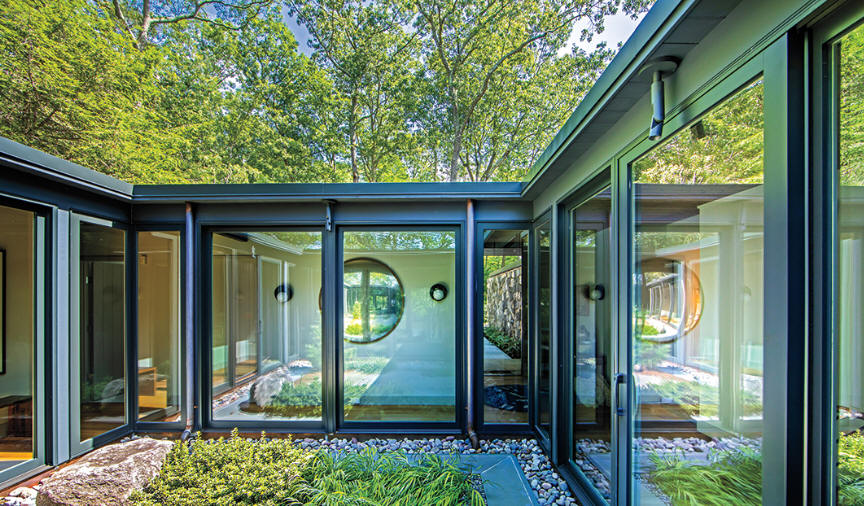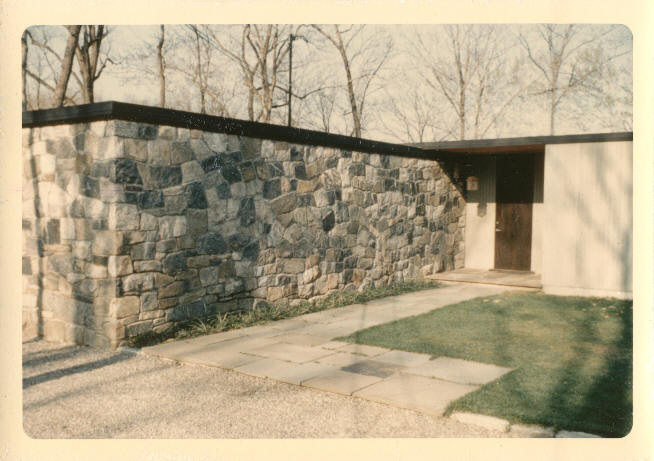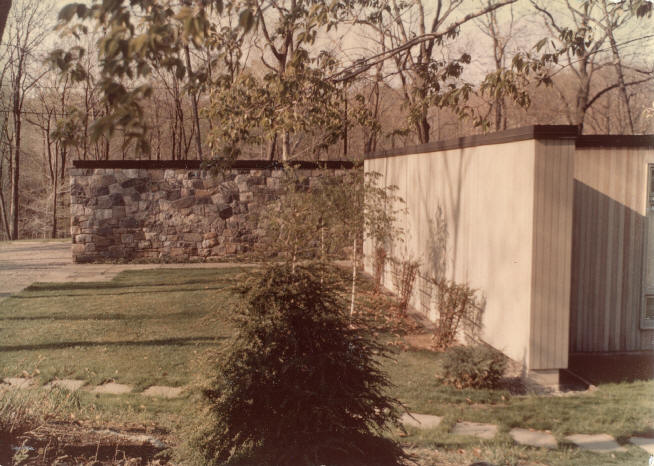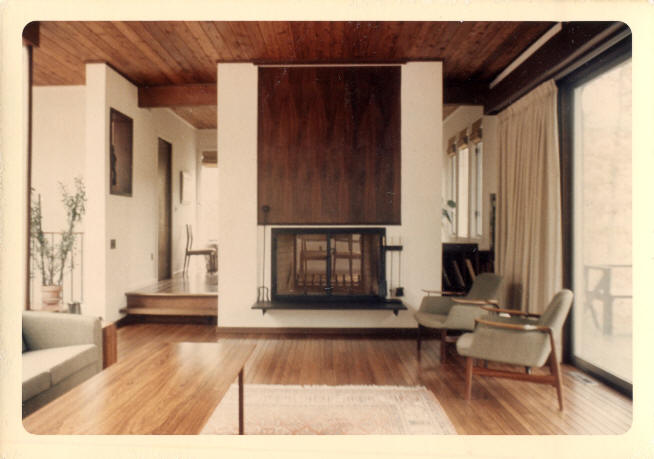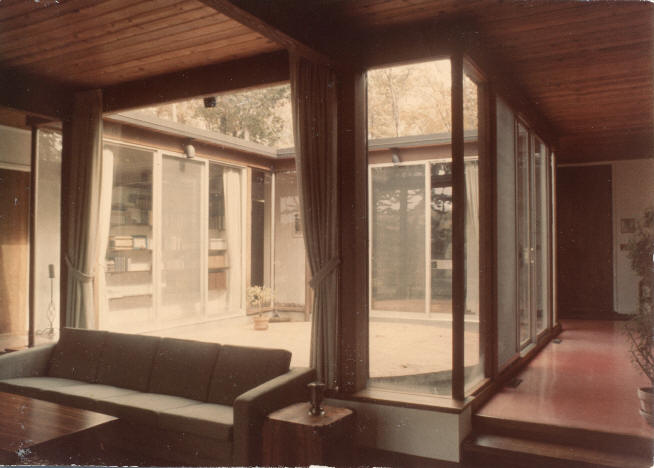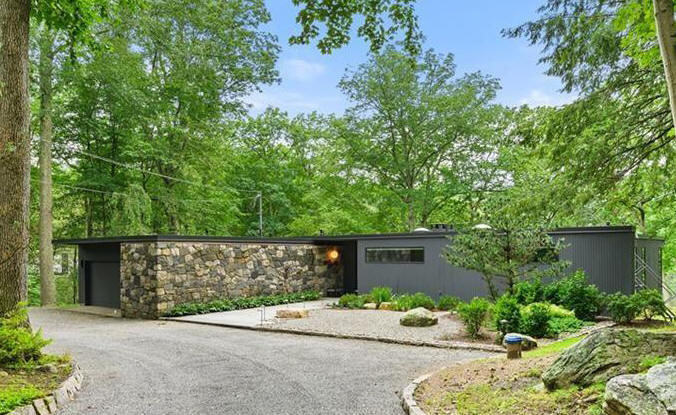 1962 - The Wolfgang and Mariane Gaertner House, 205 Saddle Hill Road, Stamford CT. Photos by John Ellis. Sold in 1987 to Wolfgang and Mariane Gaertner. Transferred in 1992 to Mariane. Sold to William Covell and Sonia Skindrud. Sold in 2009 to Seth Glassman and Michael Freddino. Sold to Jeremy Treat. Gutted and renovated around 2020 by Dufner Heighes. Sold in 2022 to Laurance and Mindy Friedman.
---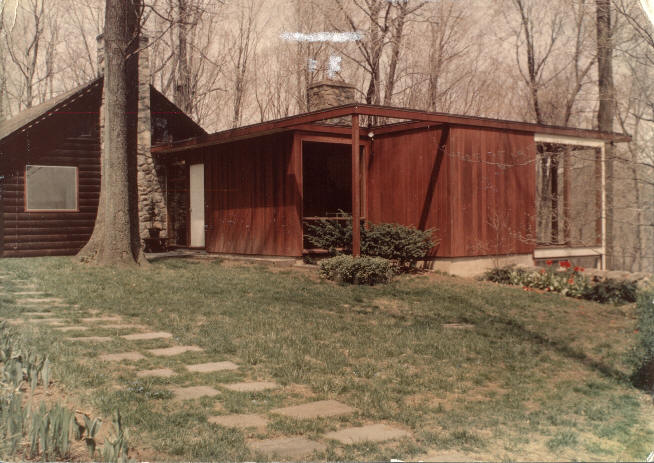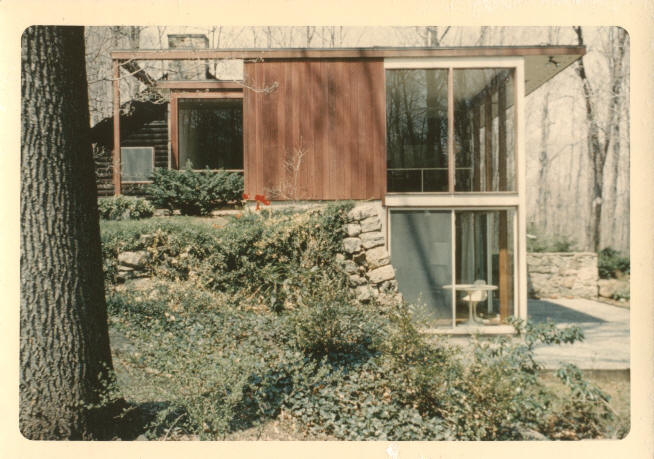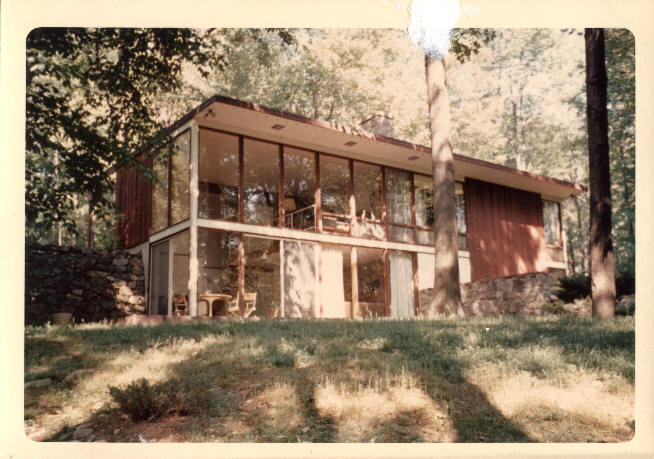 1963 - The Byck House, Valley Road, New Canaan CT. Destroyed and replaced.
---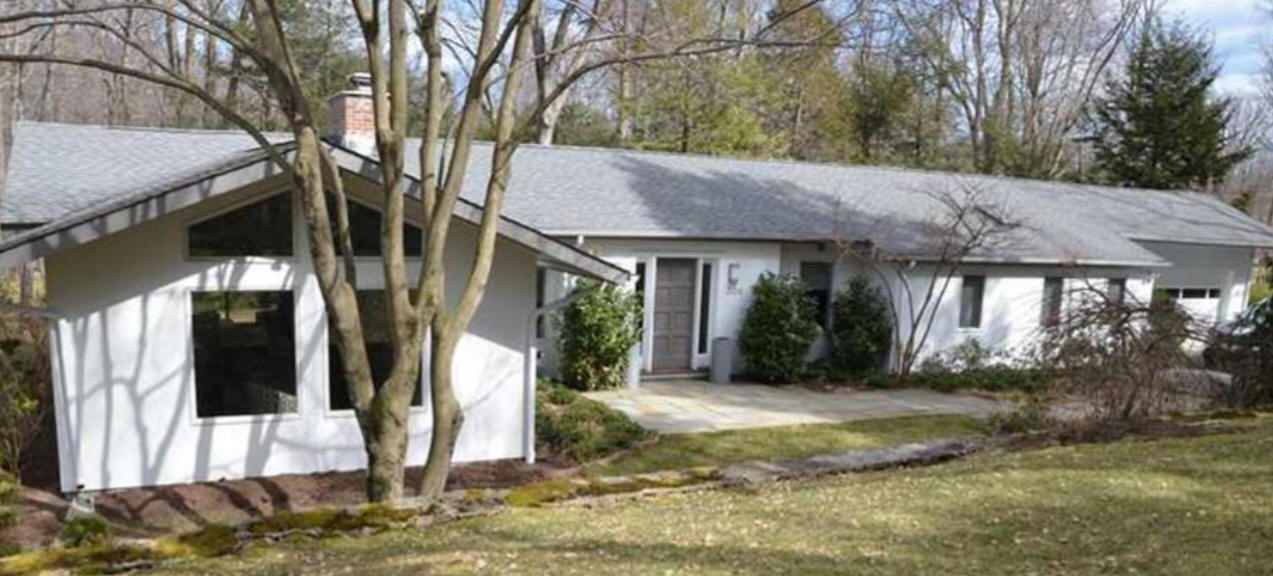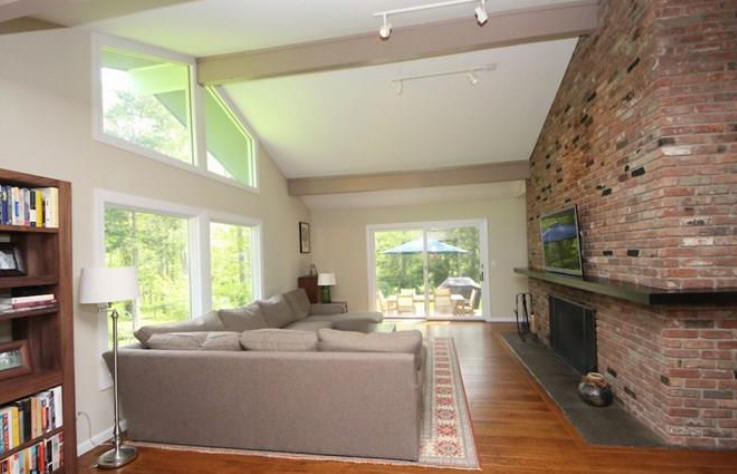 1963 - 306 Erskine, Stamford CT. Addition by Steven Mueller. Sold to Richard and Ashley Kraska. Sold in 2013 to Stephanie and Travis Rohring. Sold in 2016 to Douglas Carr and Cheryl Plummer.
---
<![if !vml]>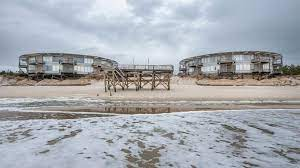 <![endif]>
<![if !vml]> <![endif]><![if !vml]>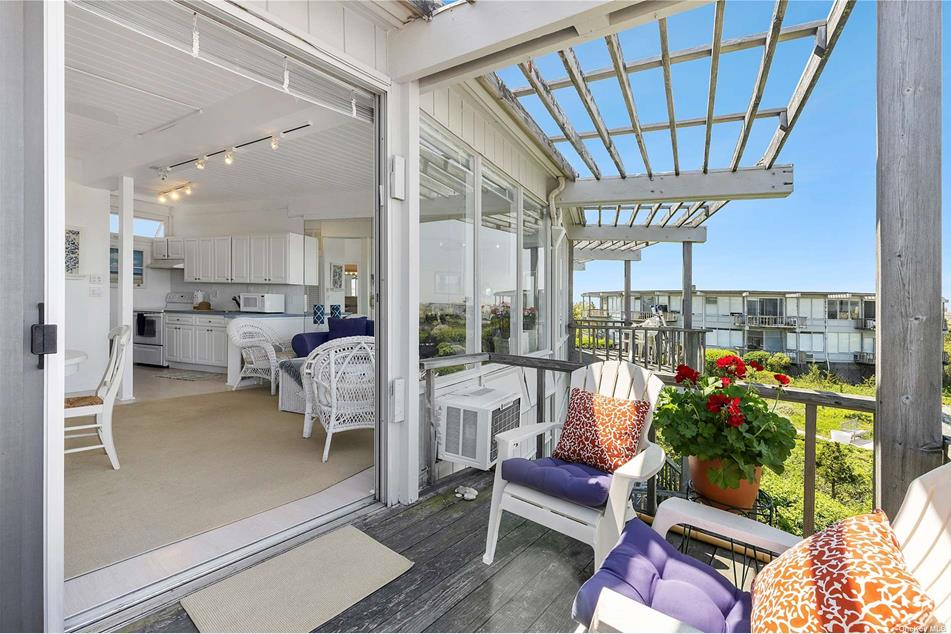 <![endif]><![if !vml]>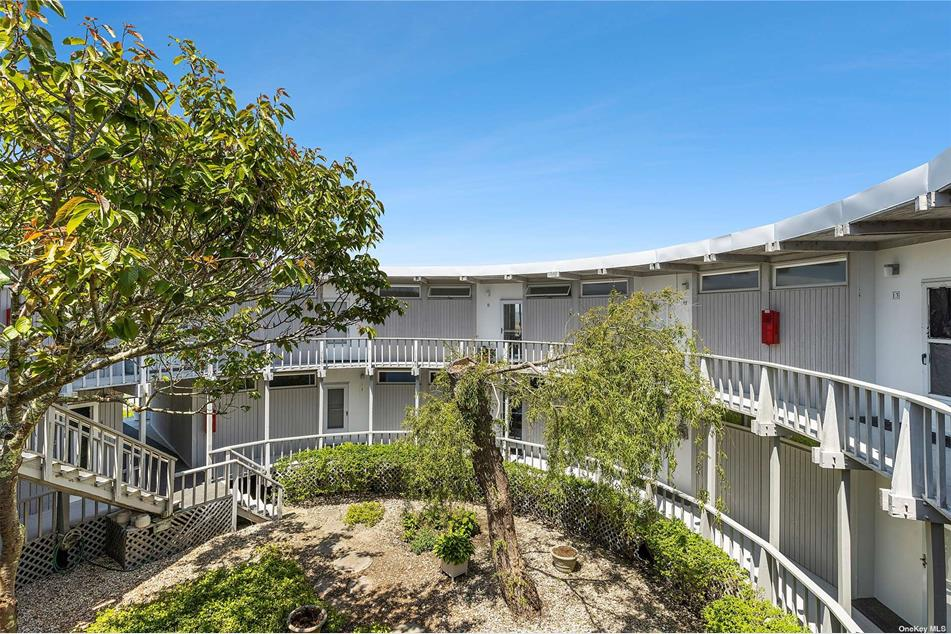 <![endif]>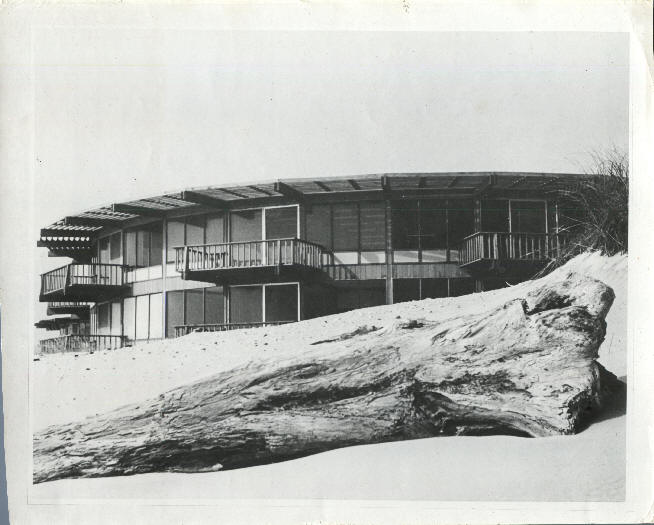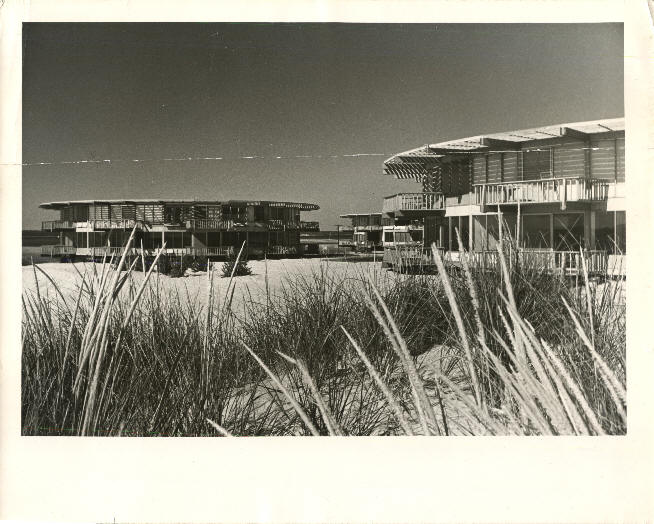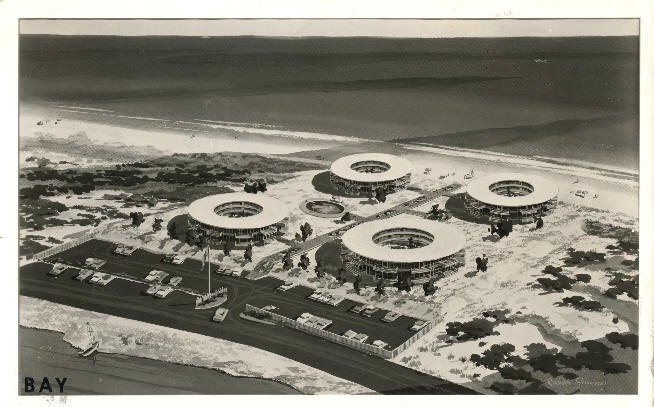 1963 - The Round Dune Co-ops, 101 Dune Road, East Quogue, Long Island NY. 76 vacation properties. Last 3 photos: Unit D-11.
---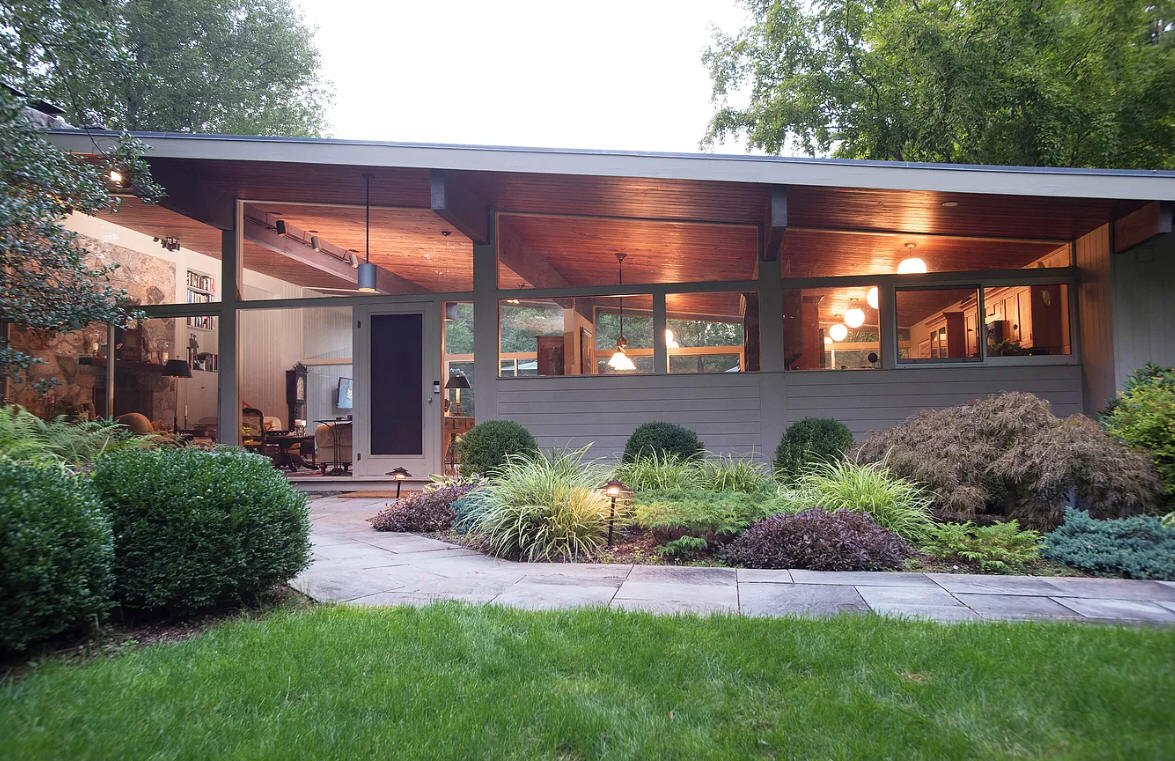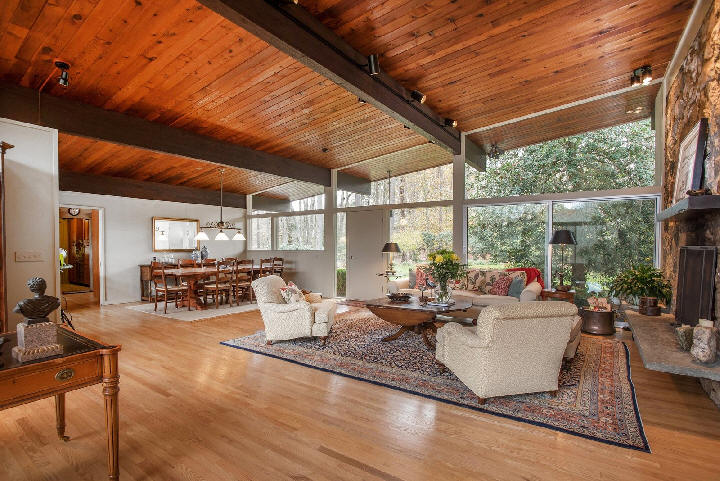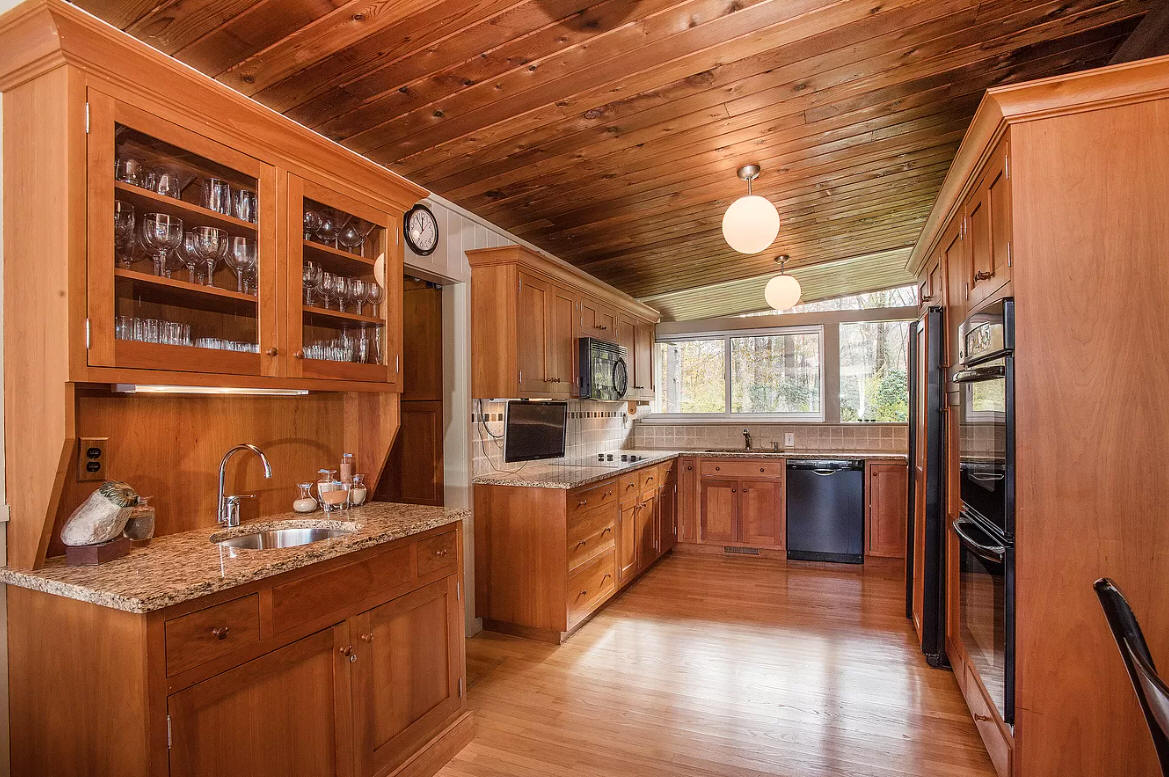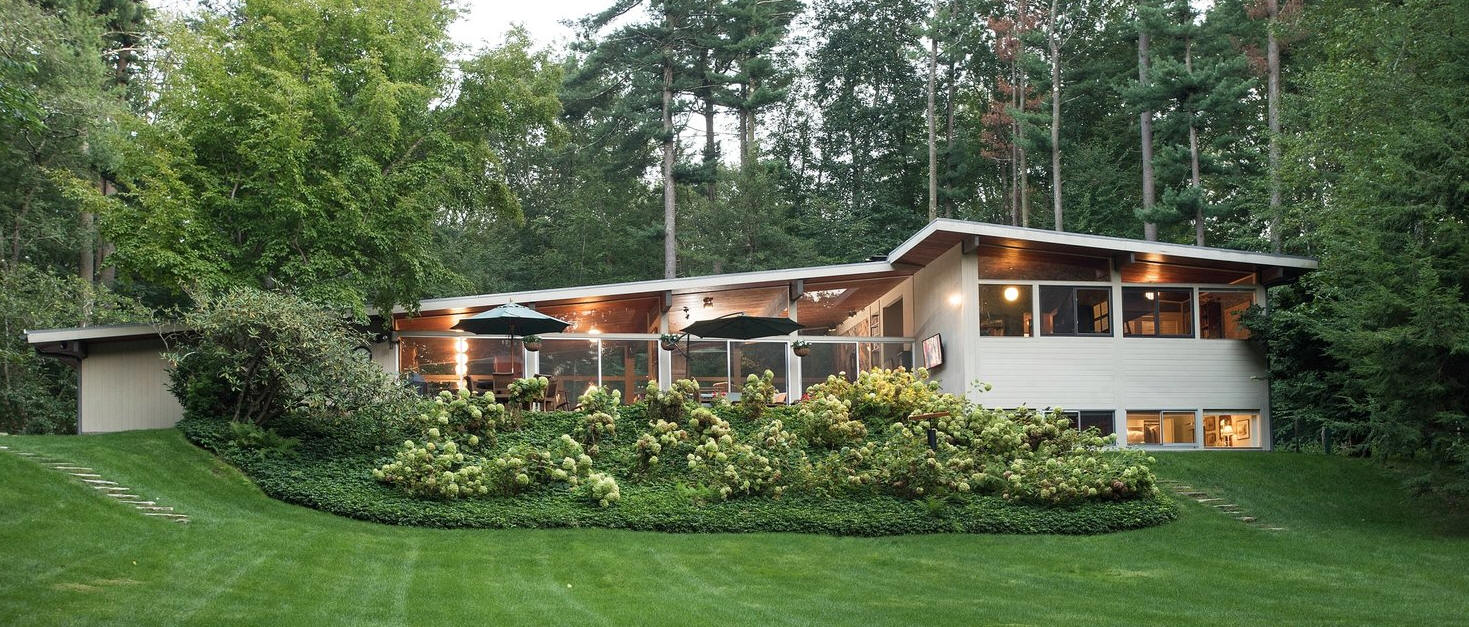 1963 - 126 Chichester Road, New Canaan CT. Sold to Julia and Jonathan Stoner. Sold in 2019 to Jillian and Andrew Miao.
---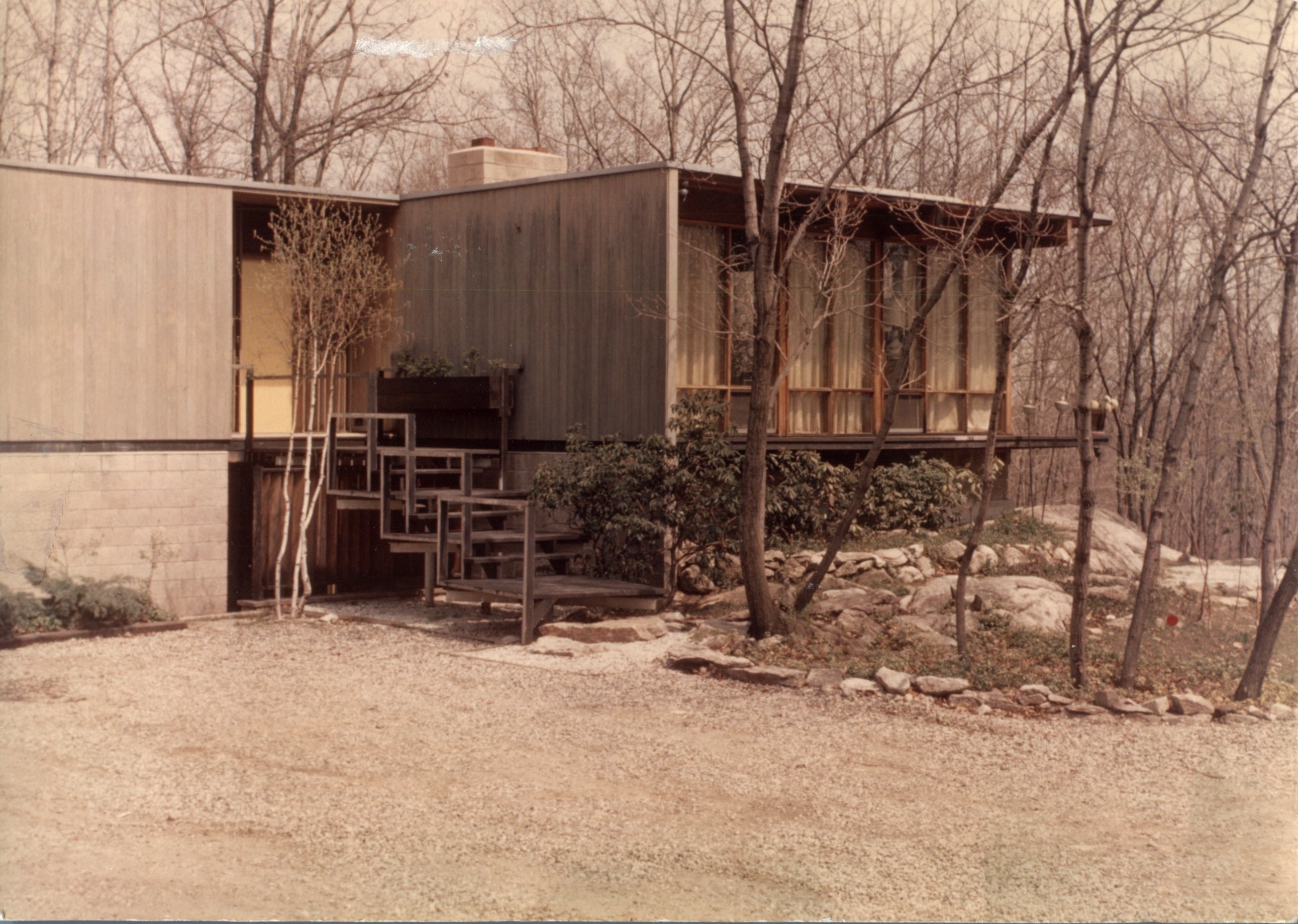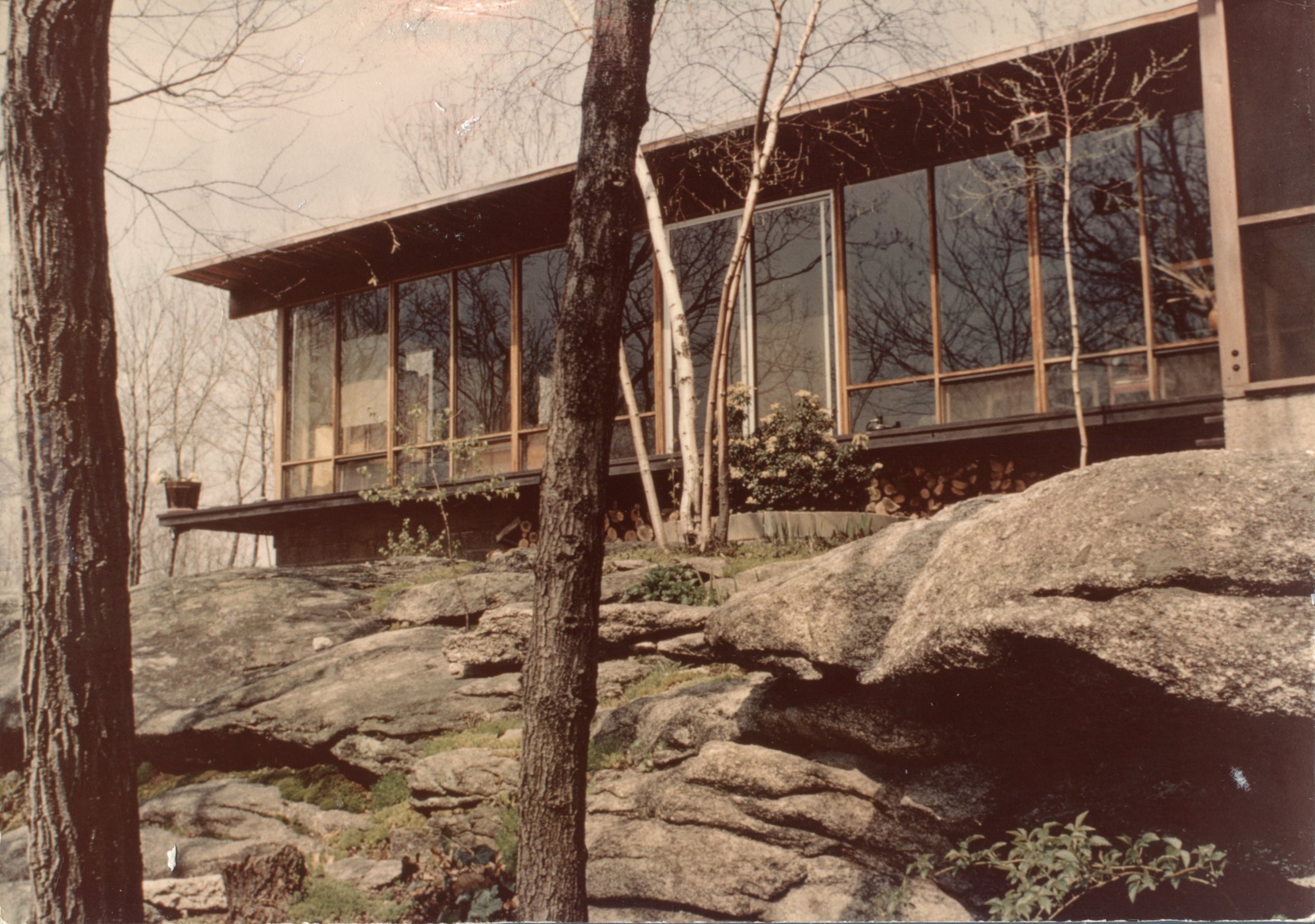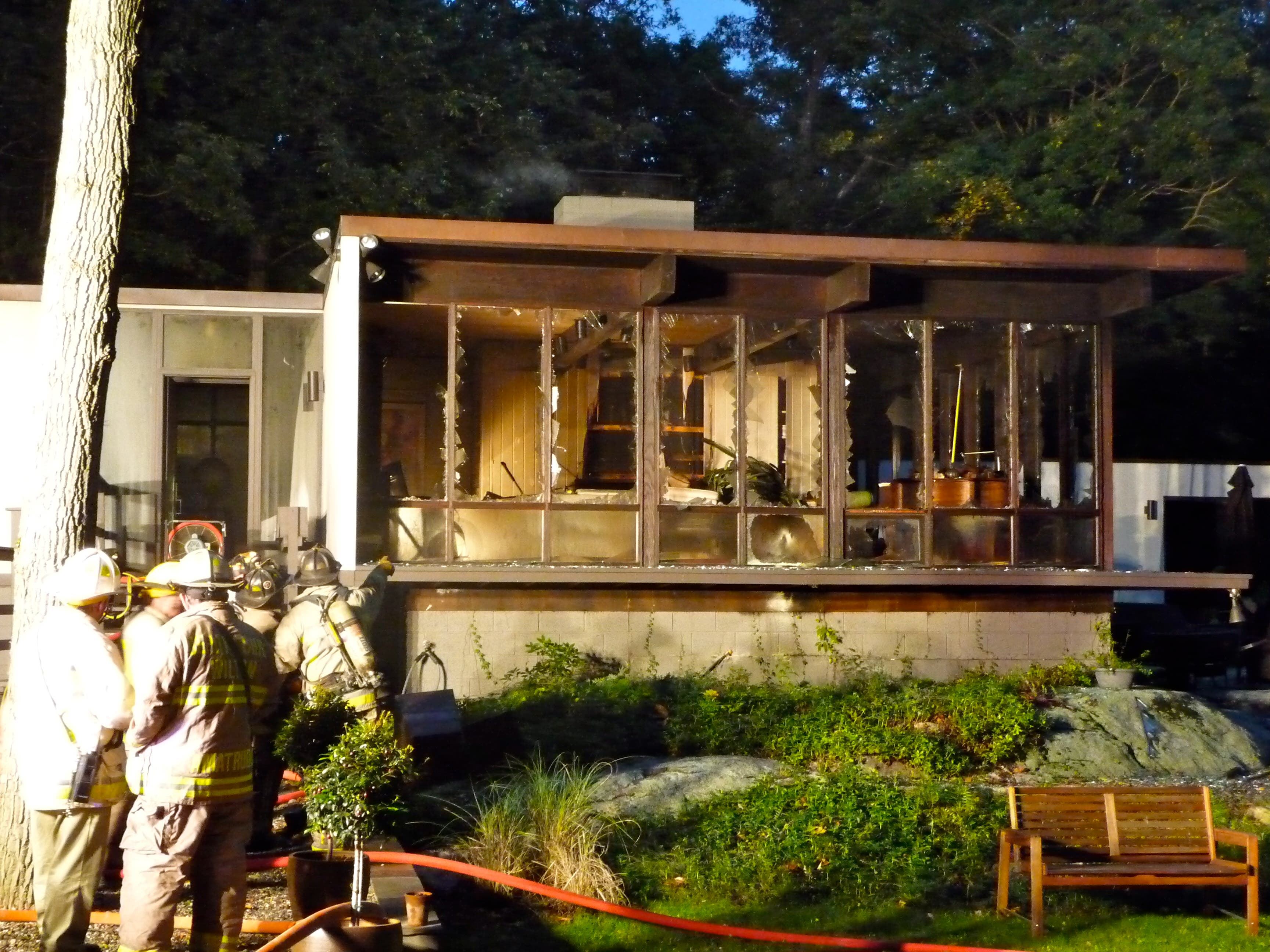 1964 - The Eugene Webb House, 74 Old Kingdom Road, Wilton CT. Sold to William R. Gill, Jr. Sold in 2007 to Jay Fielden and Frances Orteig. Damaged by fire in 2010 and rebuilt. Still owned by Fielden and Orteig.
---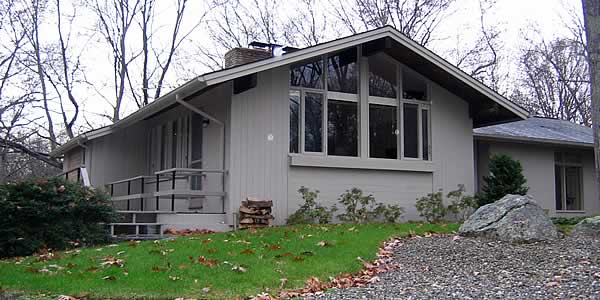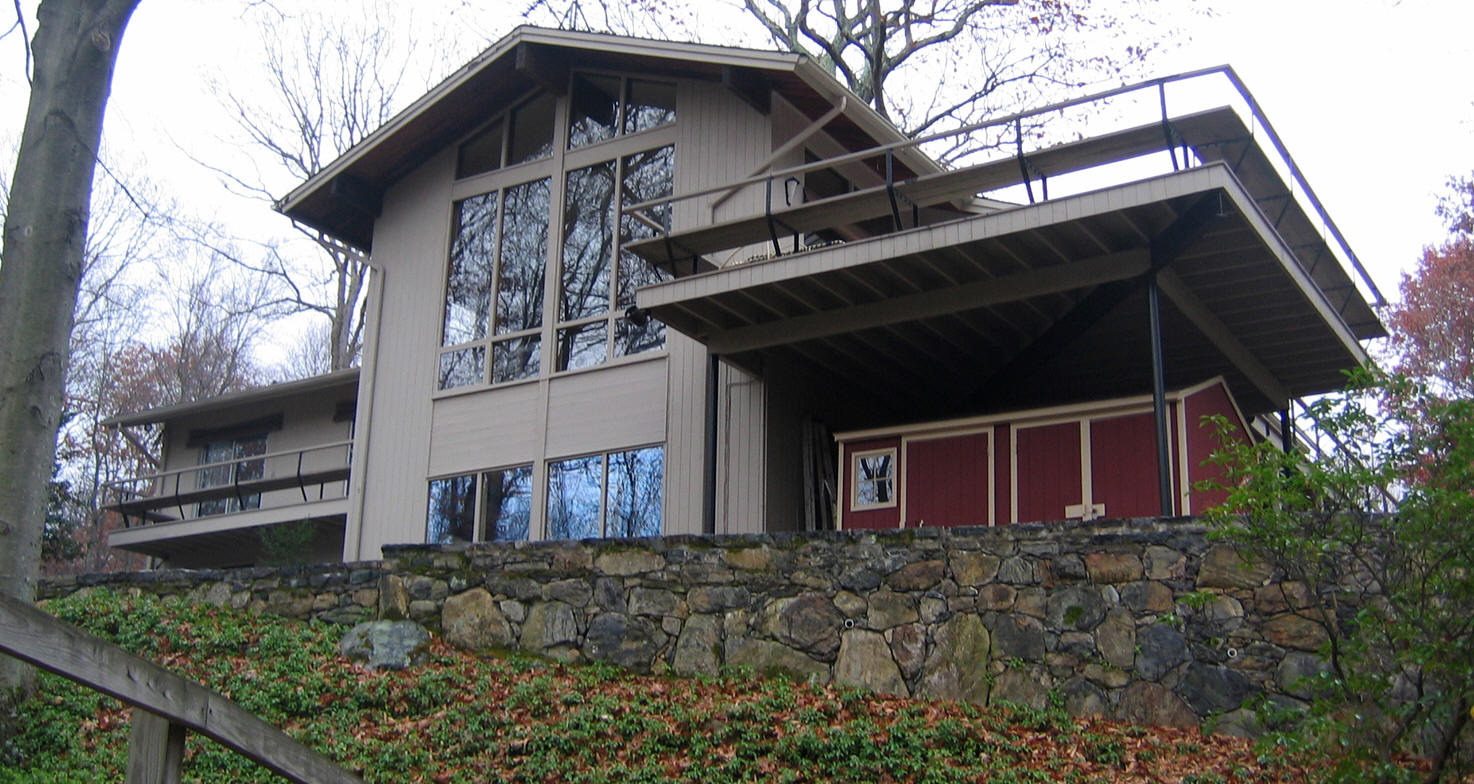 1966 - The V. W. Amato House, 1014 West Road, New Canaan CT. Built by Tom Shaw. The original owners are unknown; the Amatos were at least the second owners. They sold in 1971 to Krzywicki-Herburt. Sold in 1975 to Ernest C. Waco. Sold in 1979 to Victor F. Zackay. Deeded in 1986 with joint ownership with Lillian M. Sherdal. Sold in 2014 to Jennifer Rademaker. Sold 2020 to Neal and Jasme Bantens. Photo by Eileen Brackenbury.
---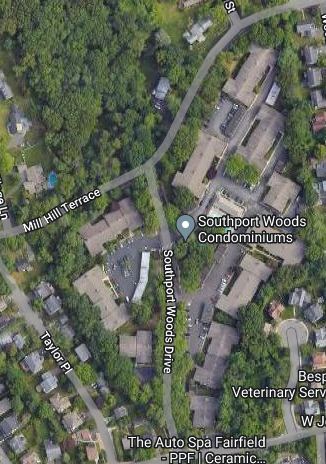 1966 - The Southport Woods Condominiums, 66 Southport Woods, Fairfield CT. 11 buildings, 164 units. Built by developer Robert Lusk.
---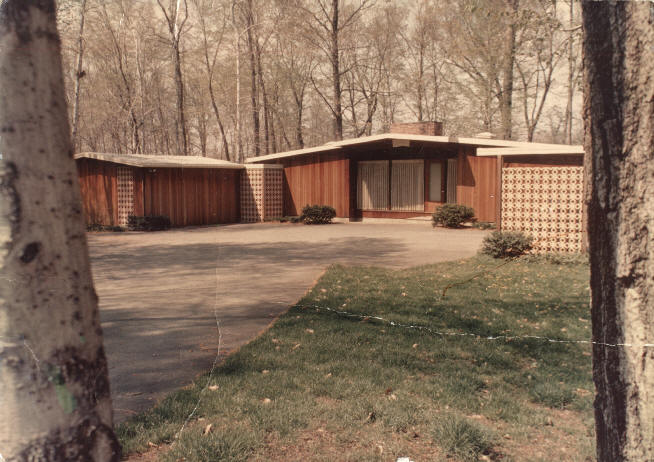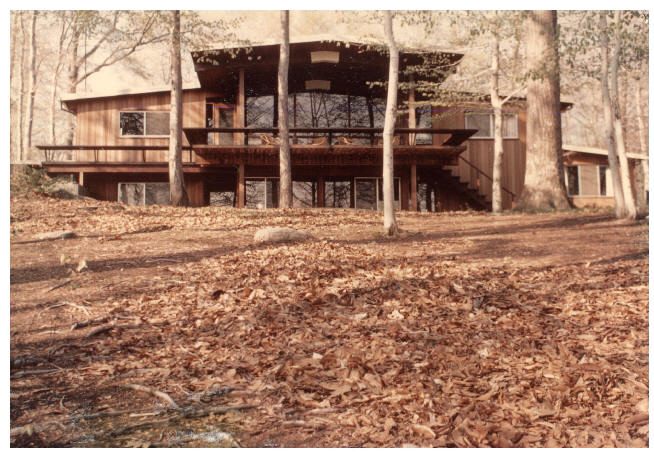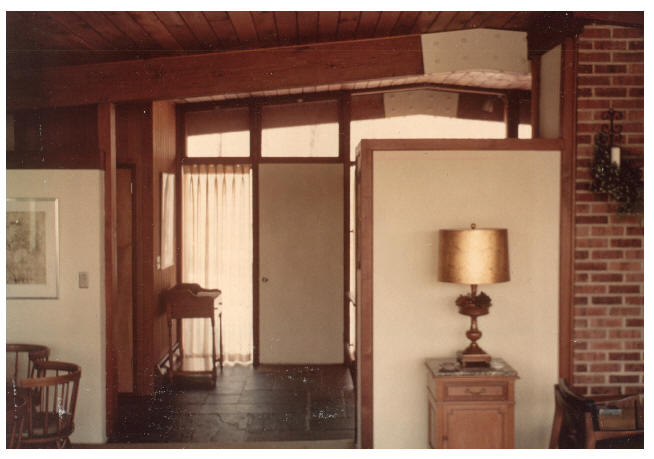 1967 - The Tillman House, Westport CT. Status unknown, do you know where it is?
---
<![if !vml]>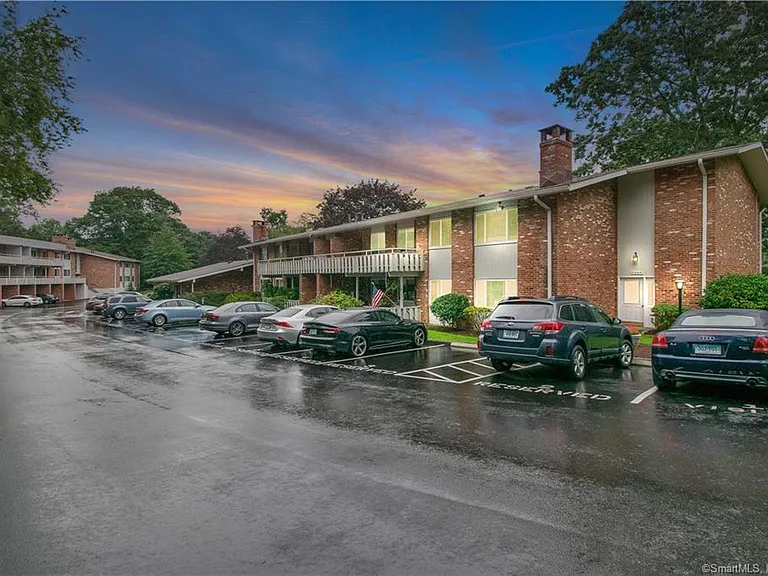 <![endif]>
1969 - Southport Woods East, 10-58 Mill Hill Road, Fairfield CT. Two buildings, 25 units.
---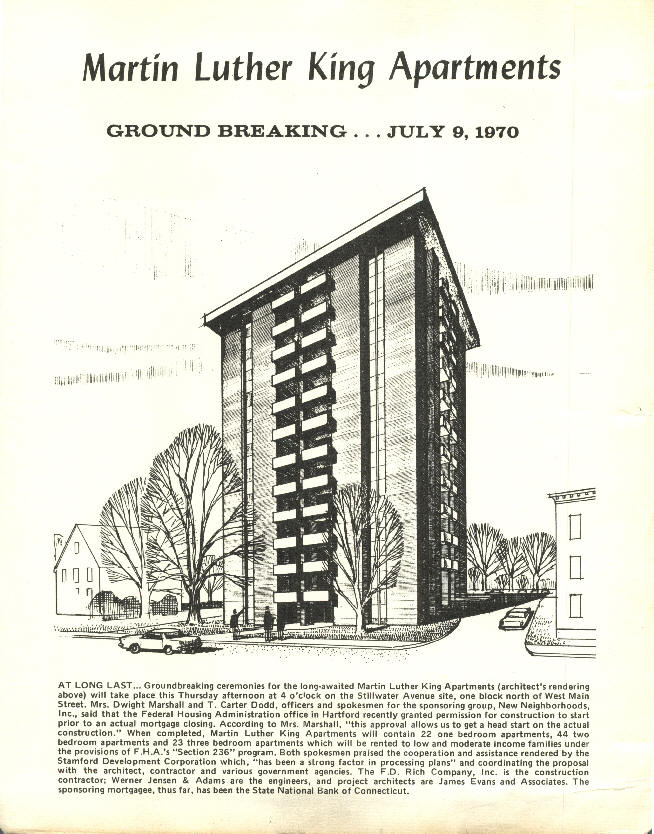 1970 - The Martin Luther King Apartment House, 40 Stillwater Avenue, Stamford CT. 12 stories.
---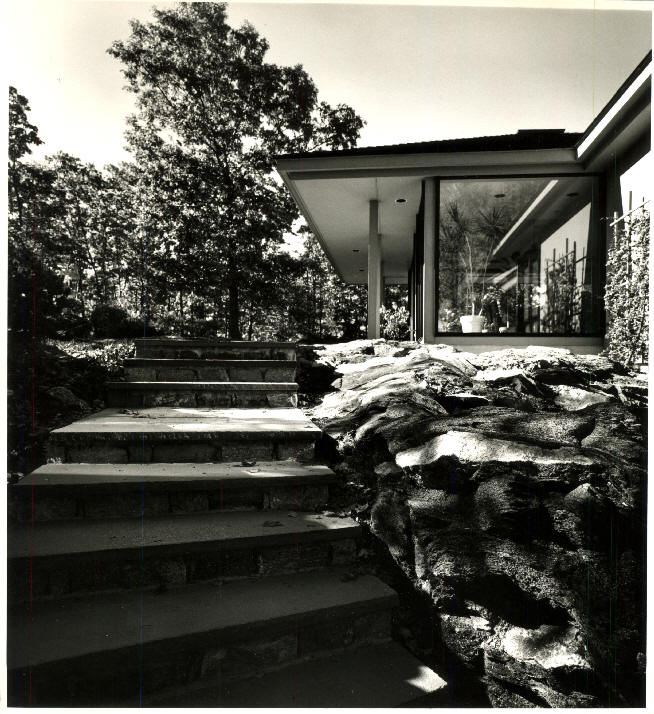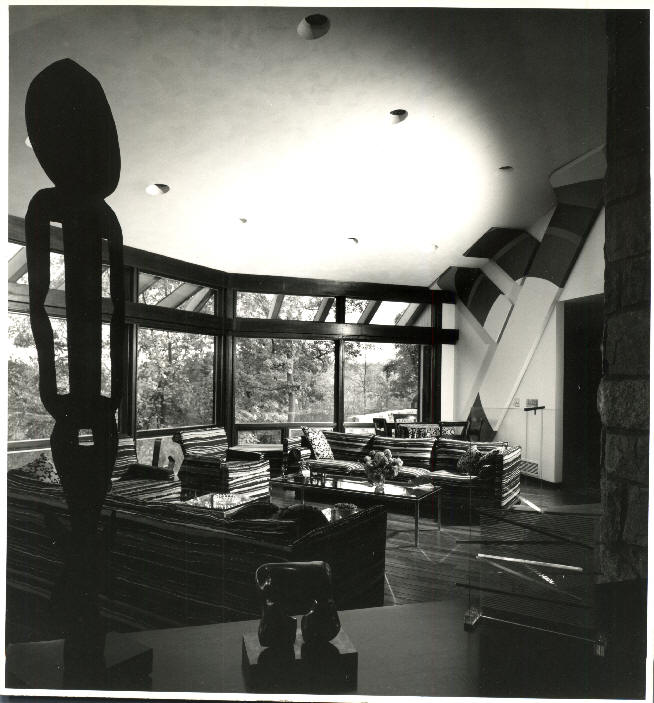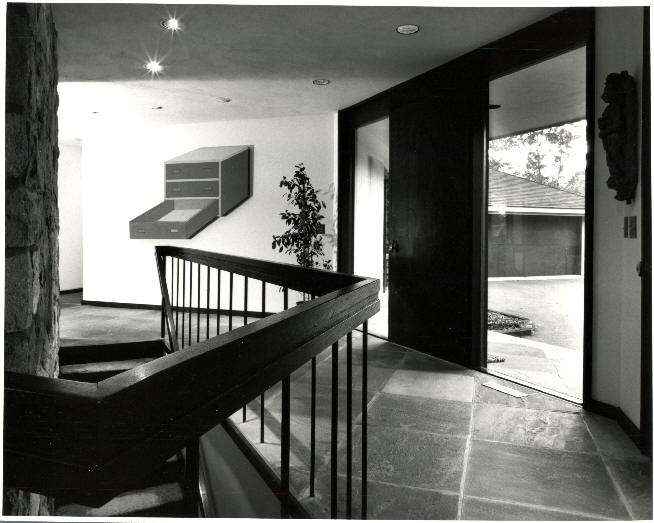 1971 - The Burton D. Hoffman House, 40 Woodchuck Road, Stamford CT. Sold in 1997 to Cannon Garber, still owner as of 2020.
---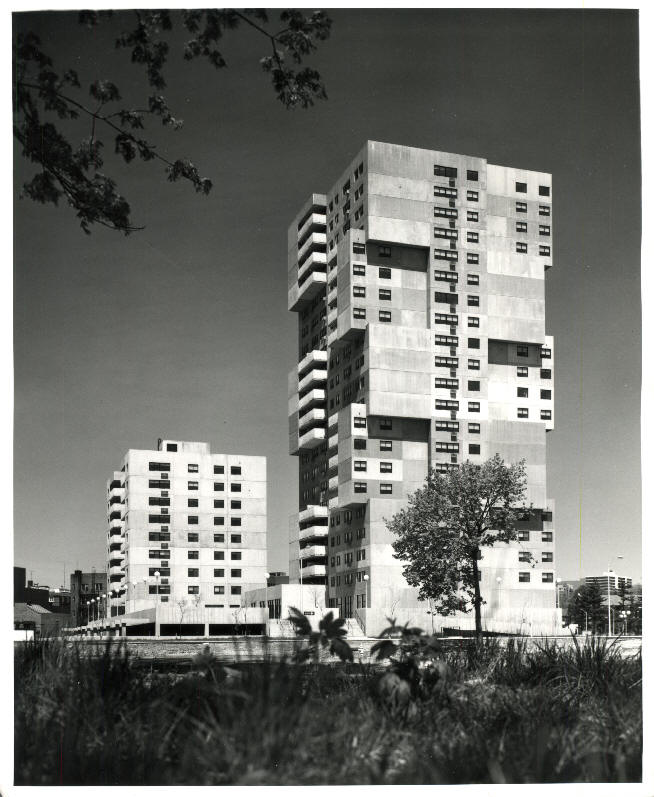 1971 - The New Hope Towers, aka Bayview Towers, 300 Tresser Boulevard, Stamford CT. Designed with Robert Wilson. 18 stories. Received a Connecticut Housing Award. Sponsored by the New Hope Corp., an African American nonprofit housing group formed in 1966.
---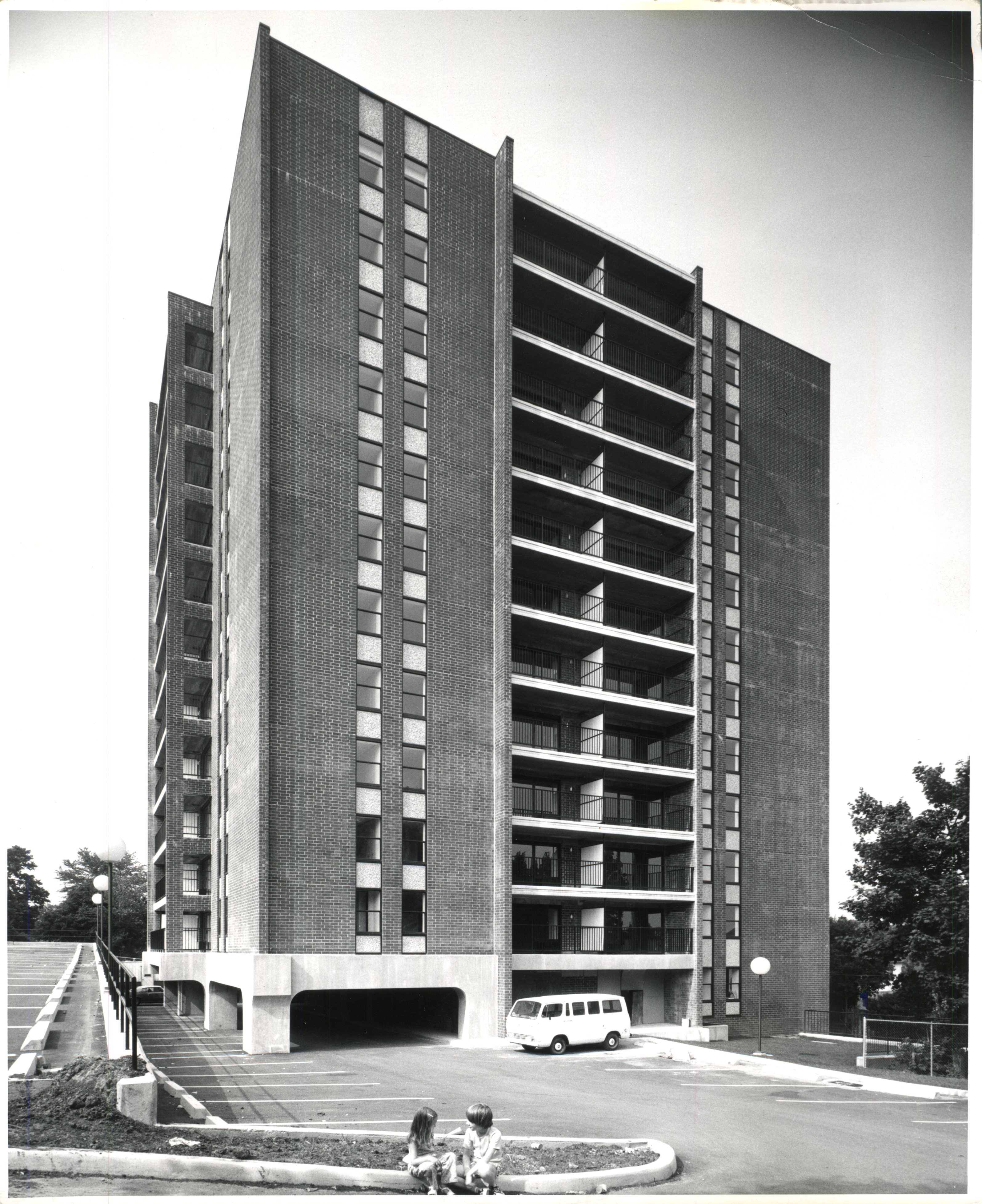 1971 - The Coleman Towers, 72 Spruce Street, Stamford CT. Sponsored by the New Hope Corporation, Coleman Towers was named for Reverend Edward H. Coleman, long time president of the Stamford NAACP.
---
<![if !vml]>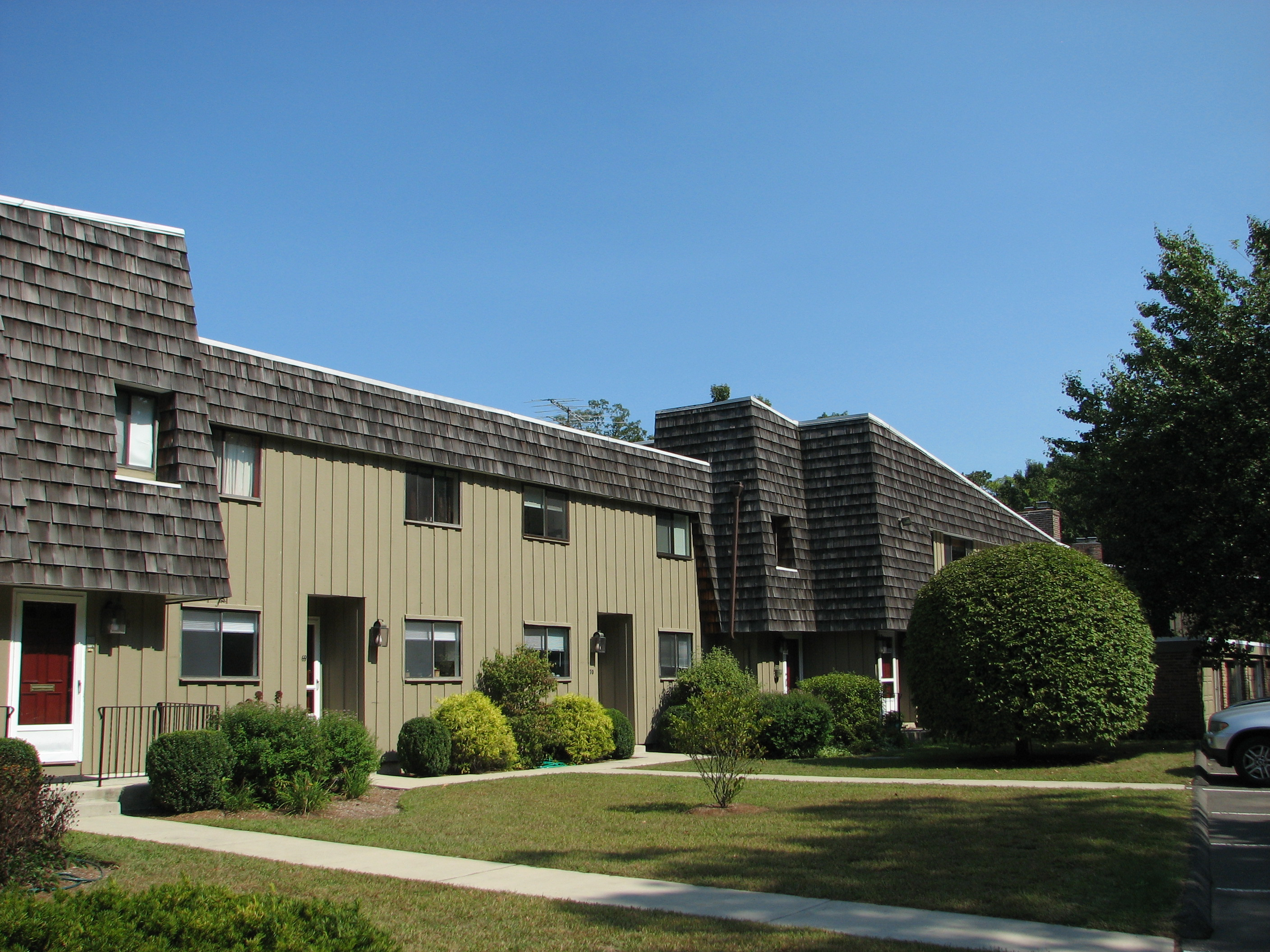 <![endif]><![if !vml]>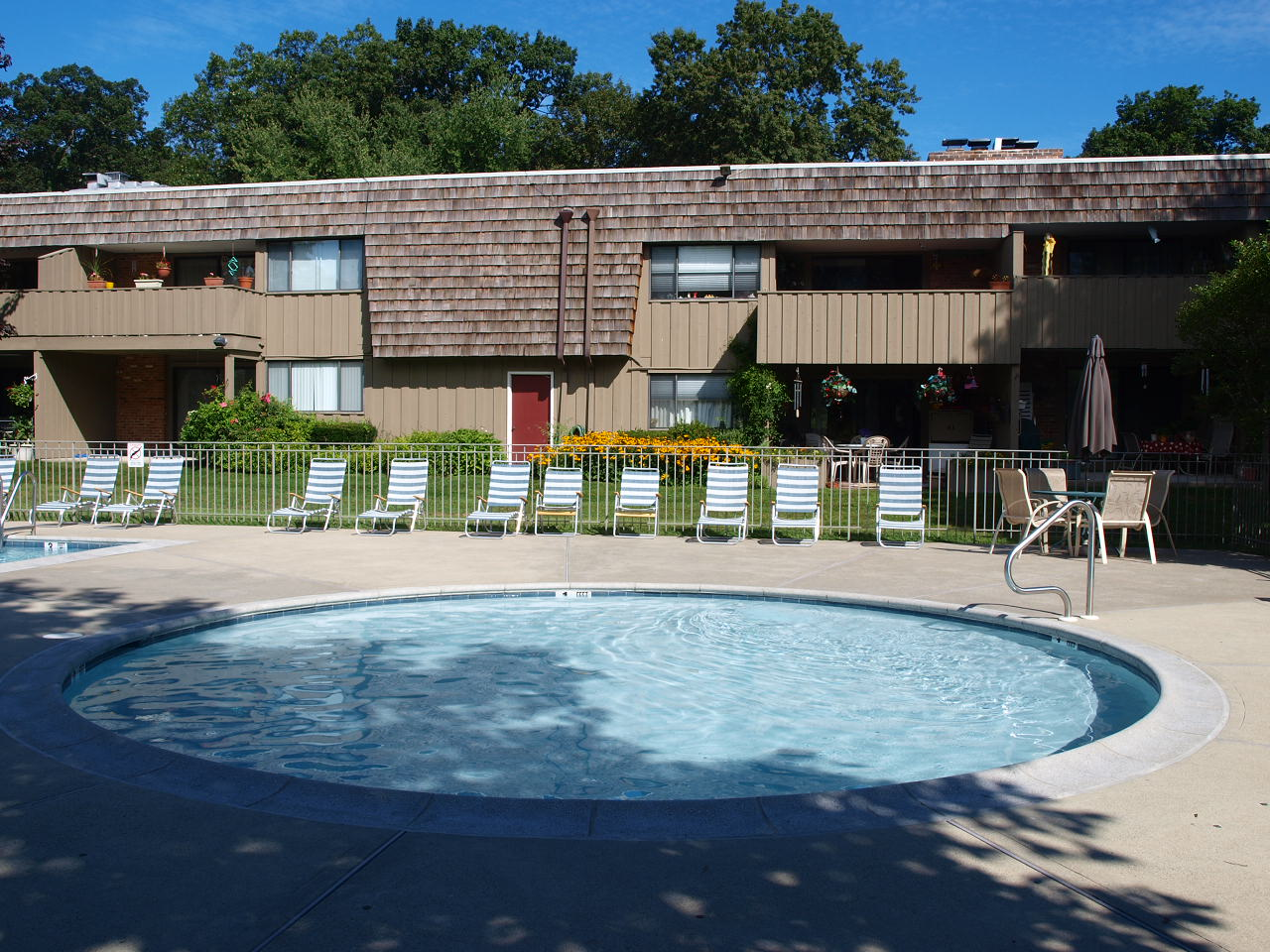 <![endif]><![if !vml]>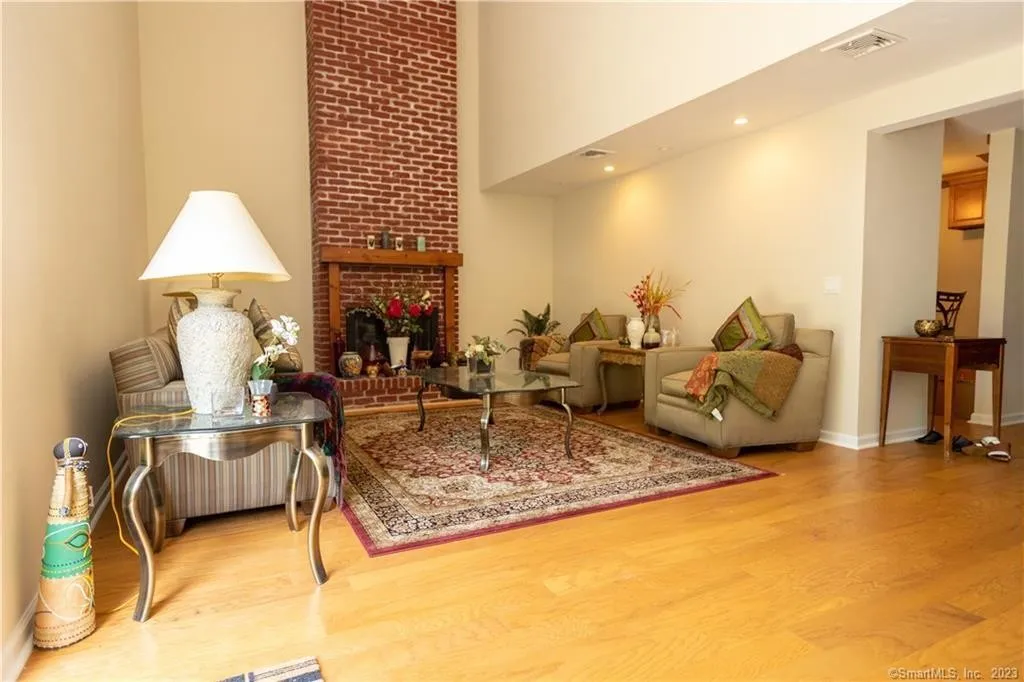 <![endif]><![if !vml]>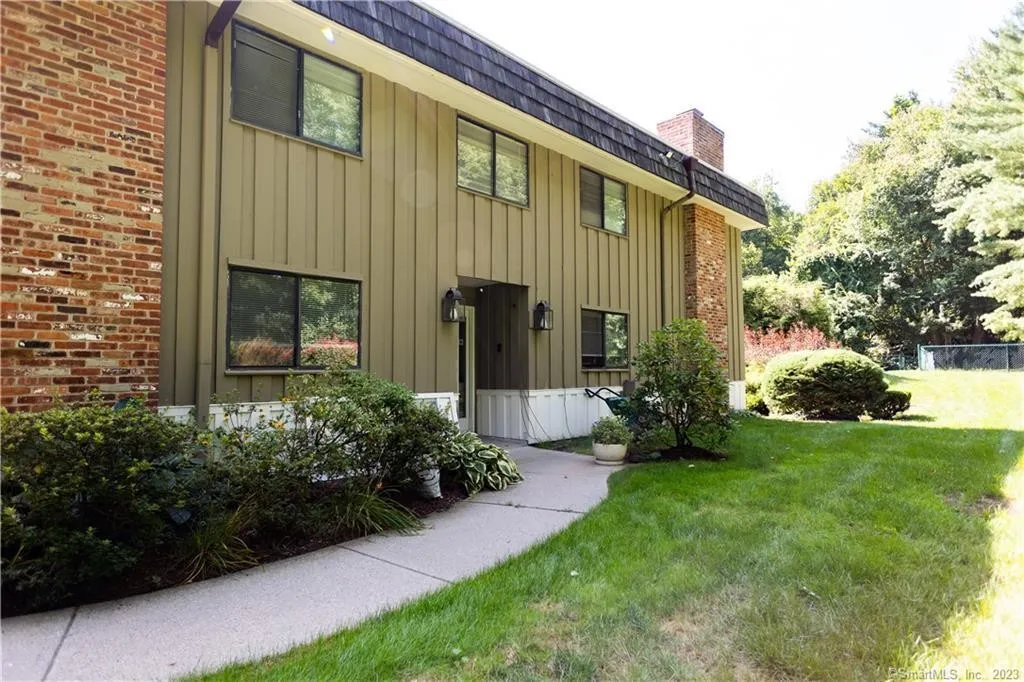 <![endif]>
1972 - Ledgebrook Condominiums, bounded by Ledgebrook Drive, Scribner Avenue, and Gillies Lane, Norwalk CT. Example: 114 Ledgebrook Drive.
---
<![if !vml]>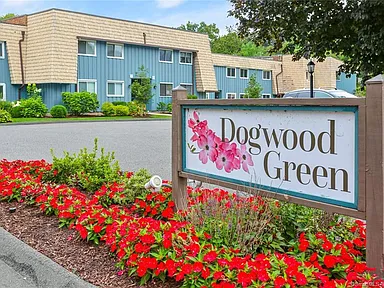 <![endif]><![if !vml]>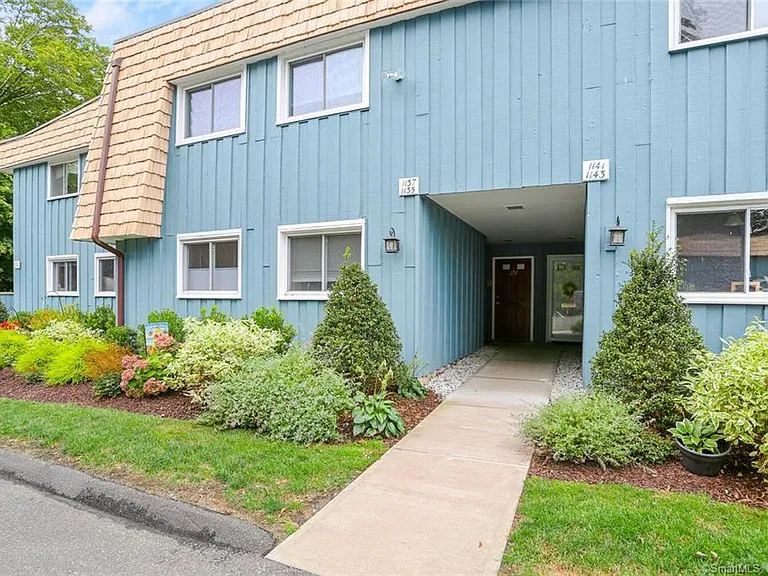 <![endif]><![if !vml]>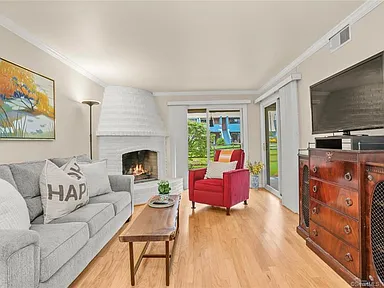 <![endif]>
1972 - Dogwood Green Condominiums, bordered by Stratfield Road, Melville Avenue, Fairfield Woods Drive and Montauk Avenue, Fairfield CT. Example unit: 1135 Stratfield. Built/developed by Penfield Land and Realty.
---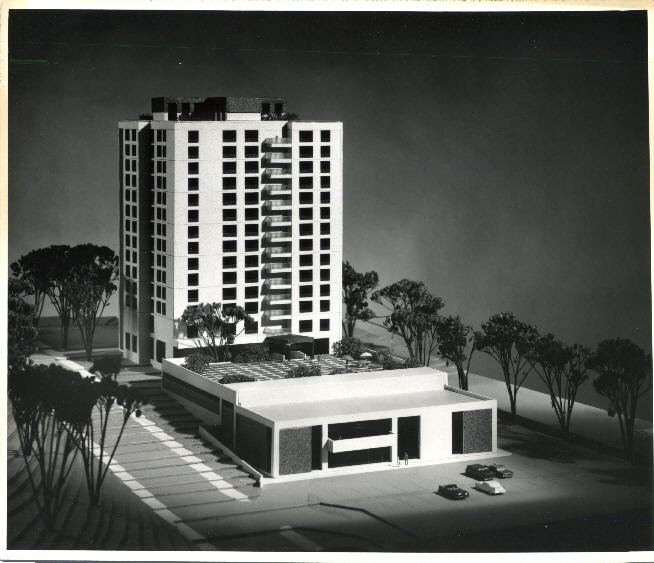 <![if !vml]>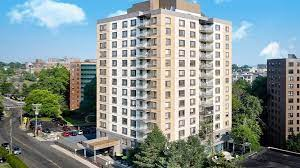 <![endif]>
1975 - The Eagle Tower, aka Atria, 77 3rd Street, Stamford CT. A 15-story assisted living building
---

1976 - The Door House, Sevastopol, Door County WI. Status unknown, do you know where it is?
---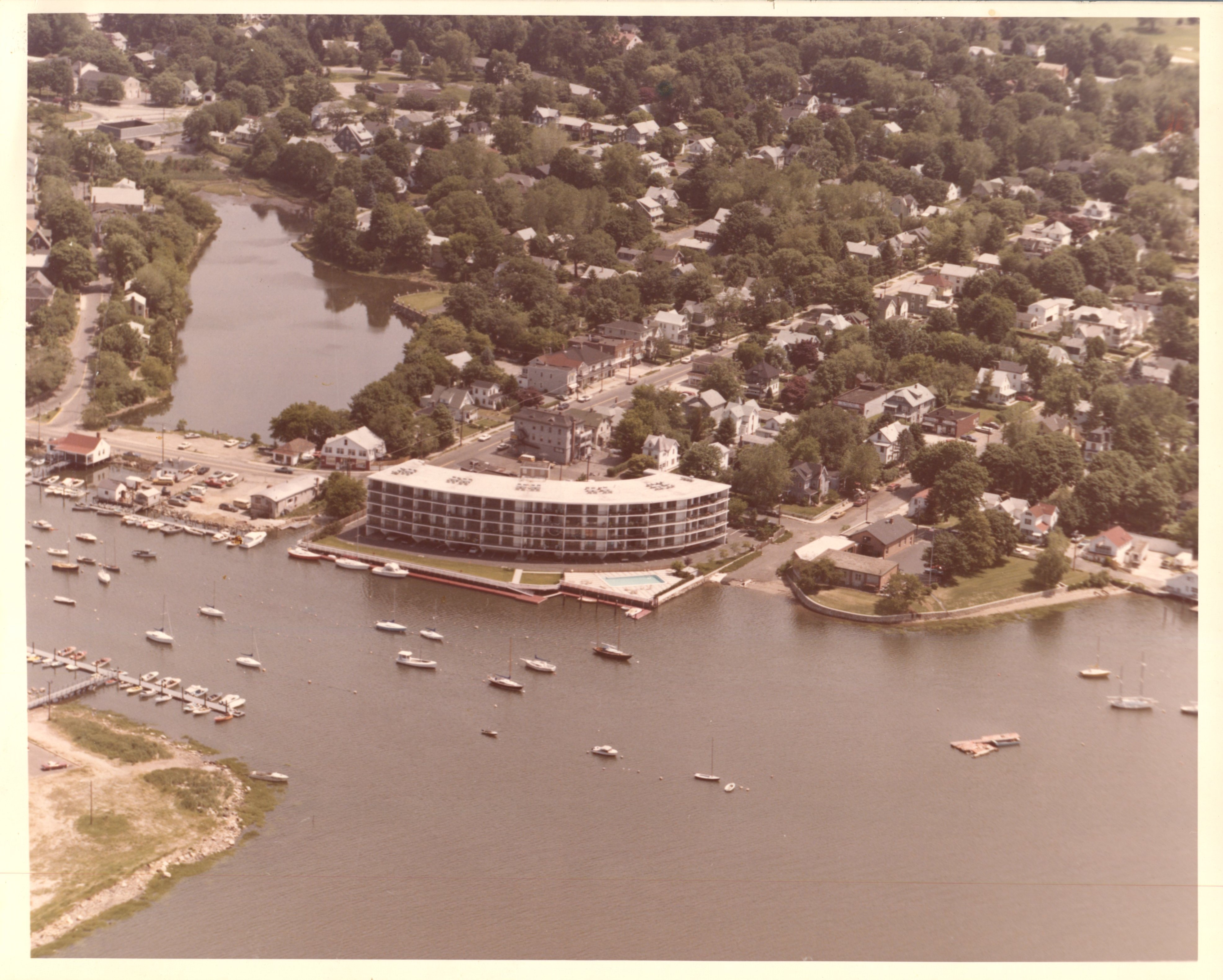 1977 - The Vantage Point Condominiums, 1st Street, East Norwalk CT. 40 waterfront condominiums. 5 stories.
---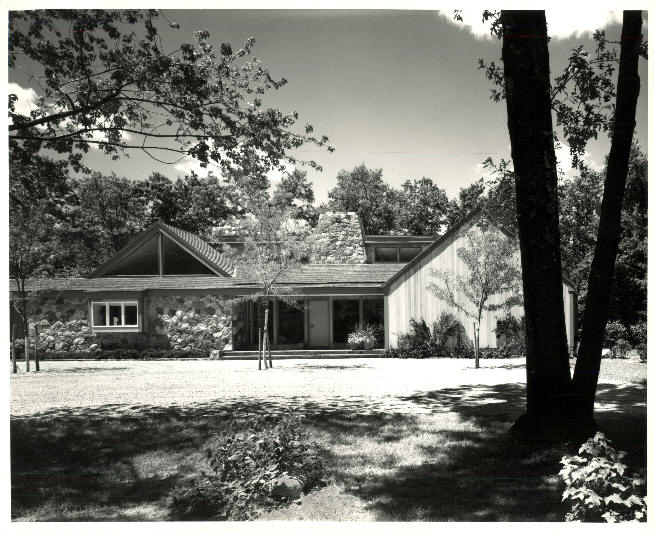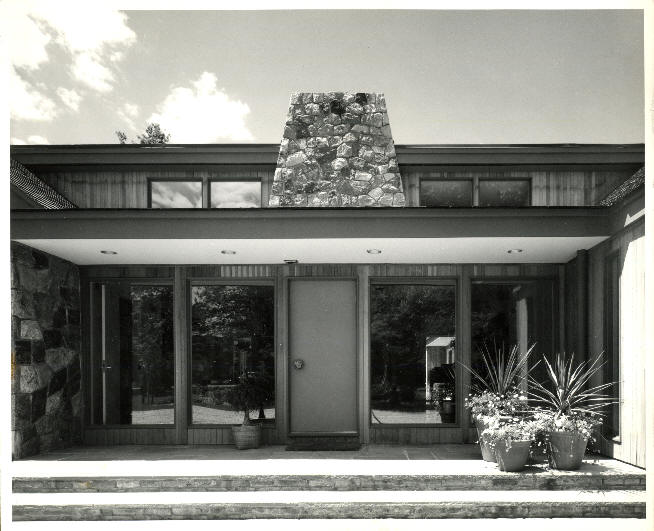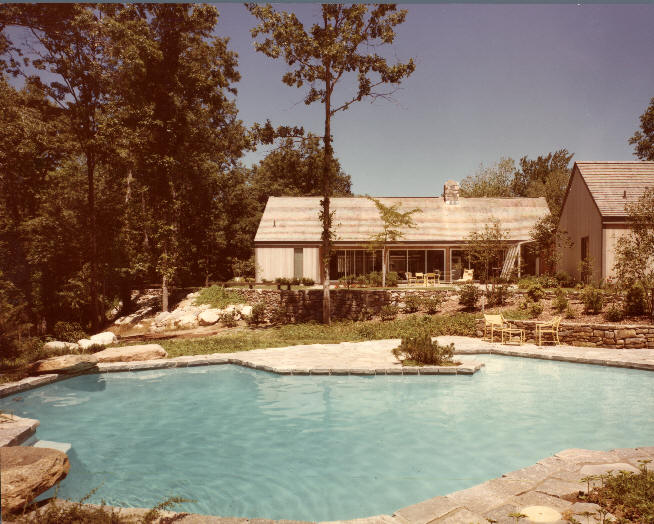 Around 1977 - The William Sklar House, 88 Starin Drive, Stamford CT. Sold in 2014 to Sudha and Katepalli Sreenivasaan.
---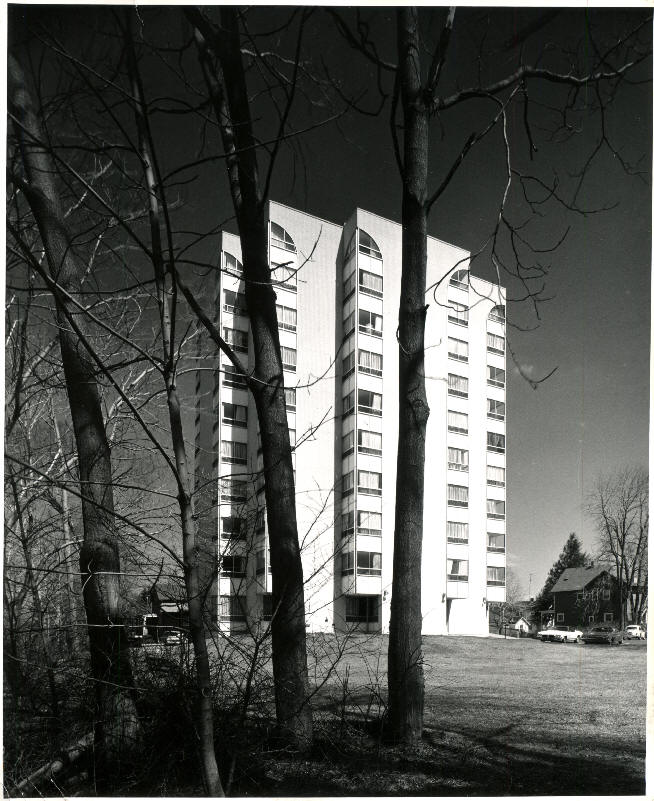 1979 - United Church Housing, aka Pilgrim Towers, 25 Washington Court, Stamford CT. Designed with Victor Bisharat.
---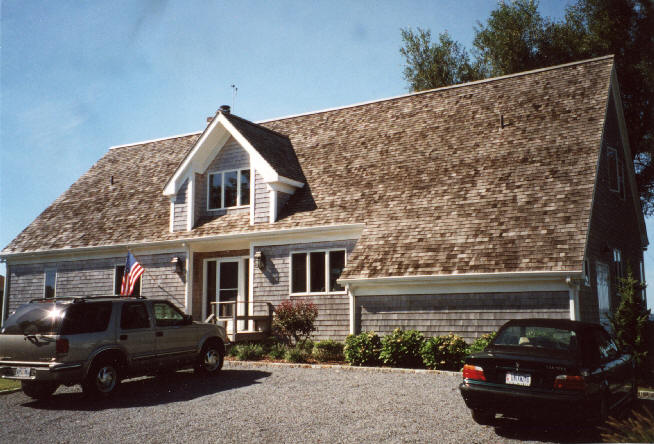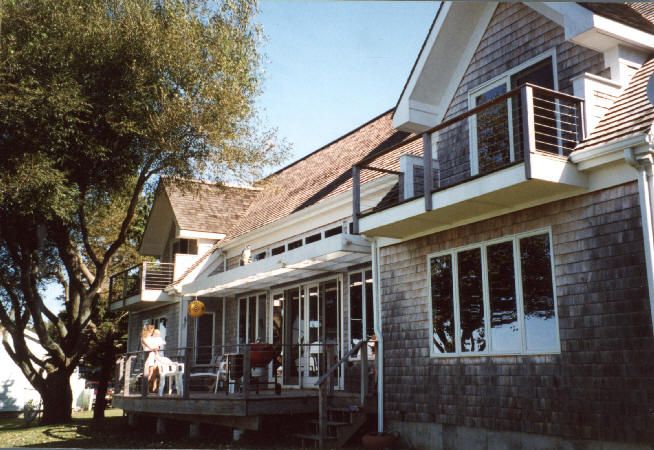 1980 - aka Grace House, Orient Point, Long Island NY. Status unknown.
---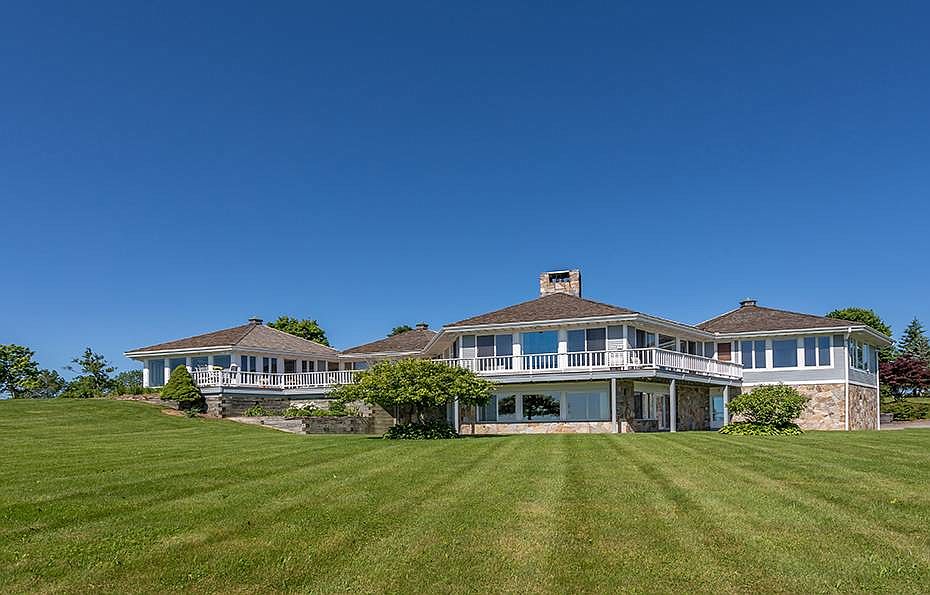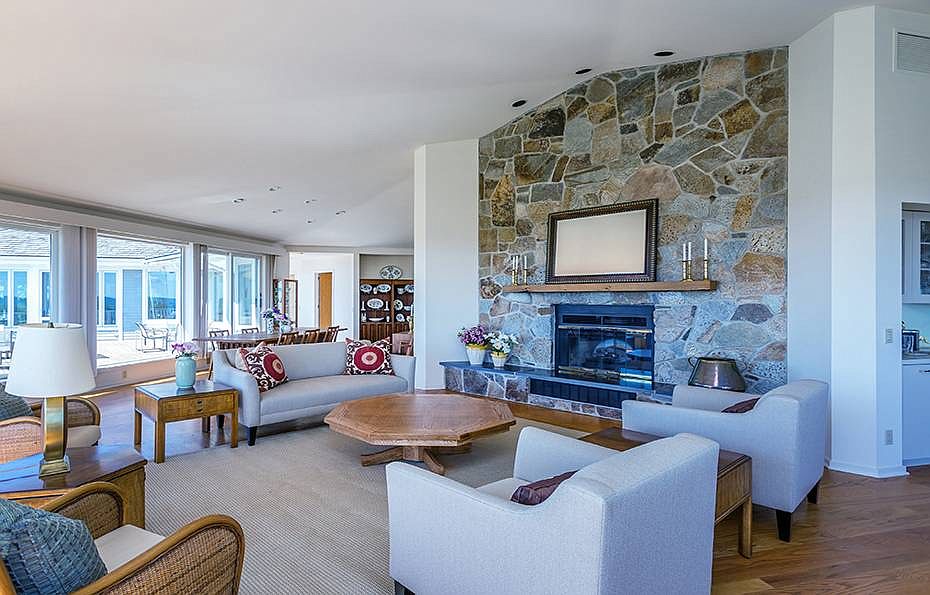 1987 - 514 Northfield Road, Litchfield CT. Sold in 2020 to 514 Litchfield LLC.
---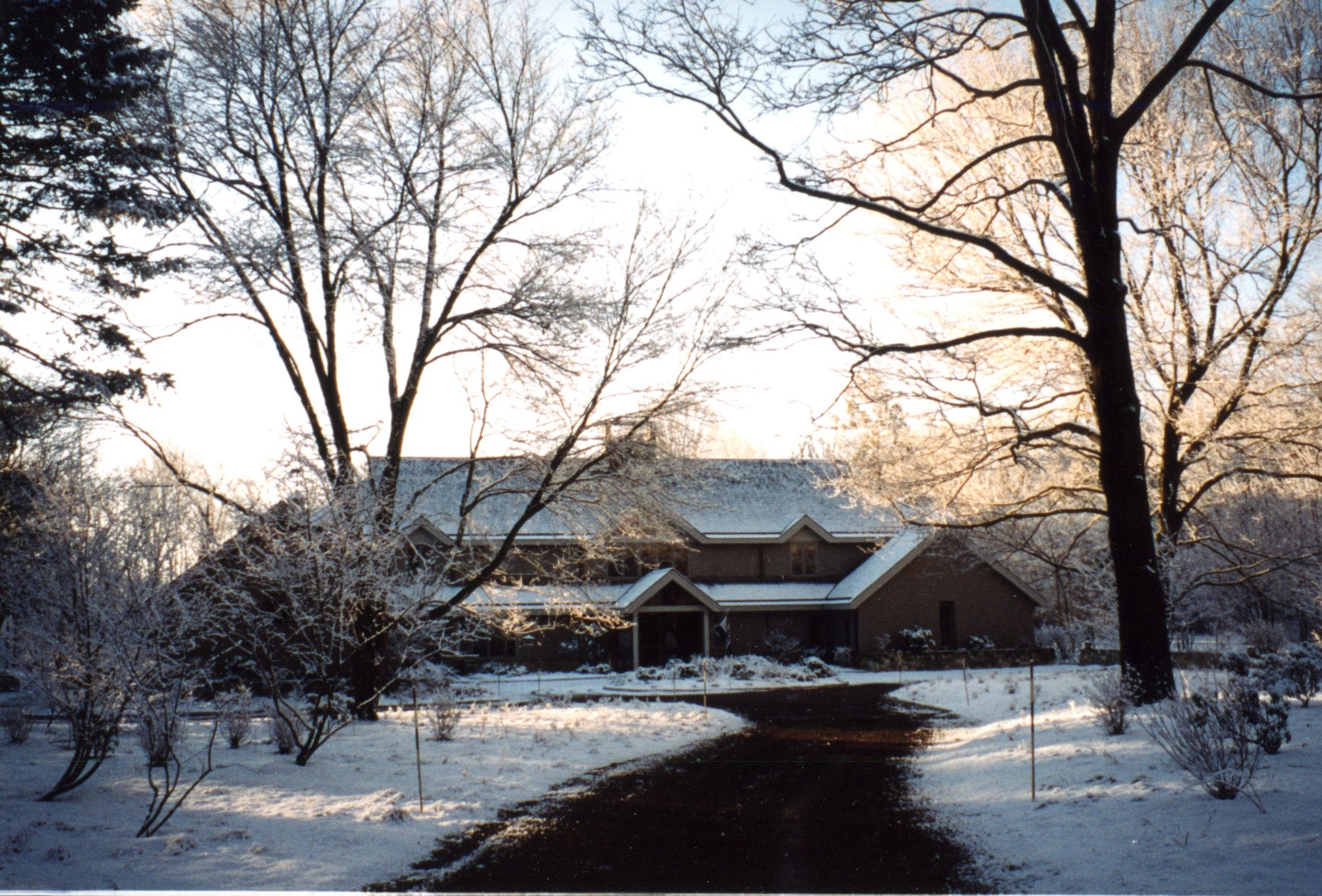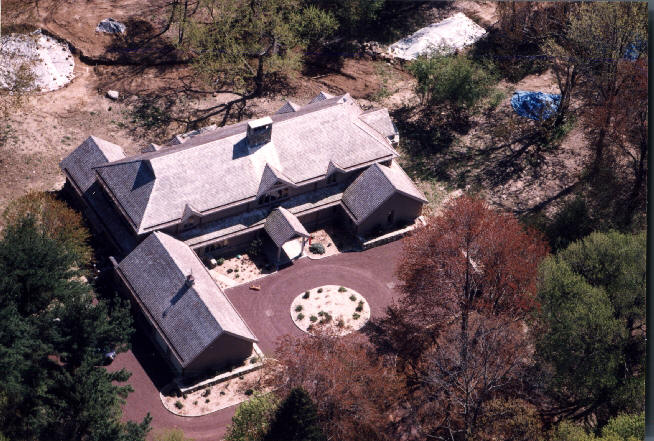 1996 - The McKay House II, 30 Oenoke Lane, New Canaan CT. Sold to Tom and Emily Nissley.
---
Sources include: Jim Evans; Preservation Nation; Blockshopper CT; Michael Keever; Histoury.