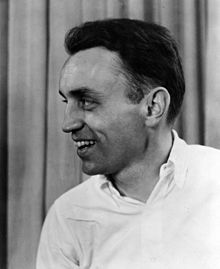 LANDIS GORES, FAIA (1919-1991)
It's pronounced Gor-ess
Gores was born in Cincinnati OH. He graduated from Princeton University with a degree in Greek and English studies in 1939. He received a degree in architecture from Harvard in 1942 and was influenced by the work of Mies van der Rohe and Frank Lloyd Wright.
In 1942, Gores was awarded an AIA Gold Medal. Shortly thereafter, he enlisted in the military and became a member of the top-secret operation "Ultra" developed by British military intelligence to decrypt ciphered German communications. Gores was awarded the Legion of Merit and the Order of the British Empire. After the war, he joined Philip Johnson in New York City, working on projects including a significant addition and gardens for the Museum of Modern Art and the design of the Hodgson House in New Canaan. Gores's innovative ideas are evident in his work especially in partially underground homes such as the House for All Seasons, designed to limit fuel consumption.
Gores and his family moved to the house he had designed for them in New Canaan in 1948, and he established his own architectural practice there in 1951. In 1954, Gores contracted polio and was confined to a wheelchair for the remainder of his life. During the 1940s and 1950s, Gores lectured at Pratt in New York. Many thanks to researcher Catherine Westergaard Cramer.
---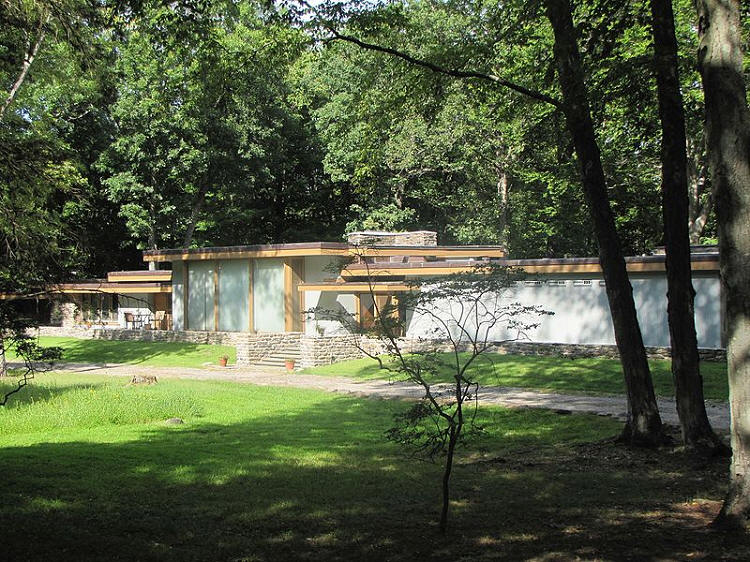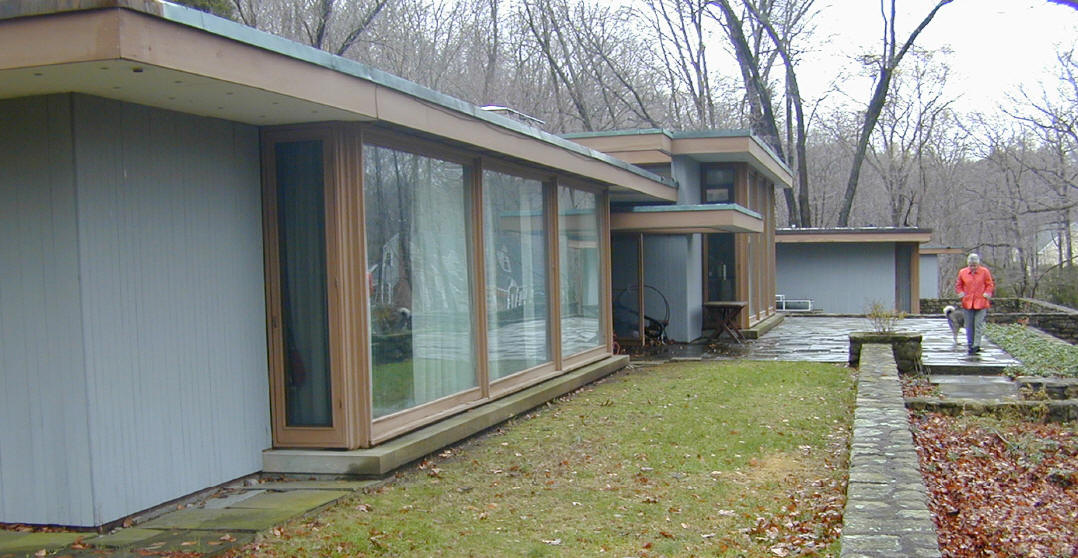 1948 - The Landis and Pamela W. Gores House, 192 Cross Ridge Road, New Canaan CT. John C. Smith was the general contractor. Lighting design by Richard Kelly. One of the very first Modernist houses built in New Canaan. Featured in House & Home, January 1952. The carport was transformed into a drafting room in 1970, and the pool was built in 1983. Named to the National Register of Historic Places in 2002. Protected under preservation easements by the National Trust for Historic Preservation in 2019. As of 2023 still owned by the Gores family. Bottom photo by Heather McGrath.
---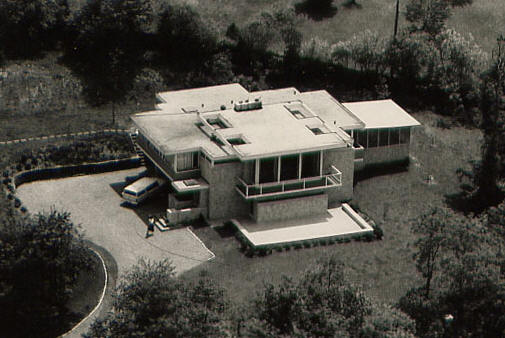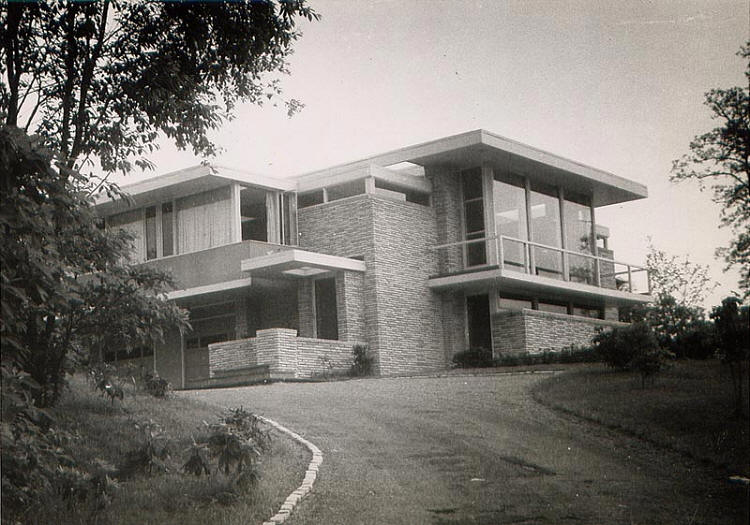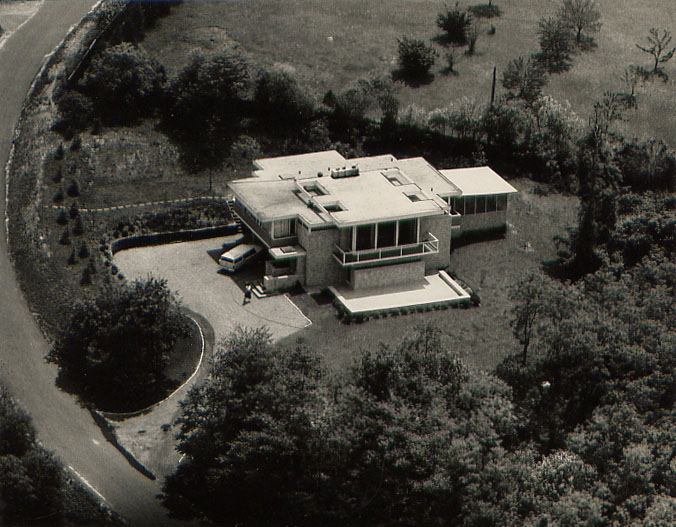 1954 - The Nathaniel (Nathan) Aaron Kerson and Ray Lillian Kerson House, 2 Sloanes Beach Road, Port Washington NY. This was Gores' first commission. Photos from the Landis Gores website. Sold in 1996 to Sadie Mitnick. Sold in 2007 to Anthony and Julieann Orso. Destroyed in 2011.
---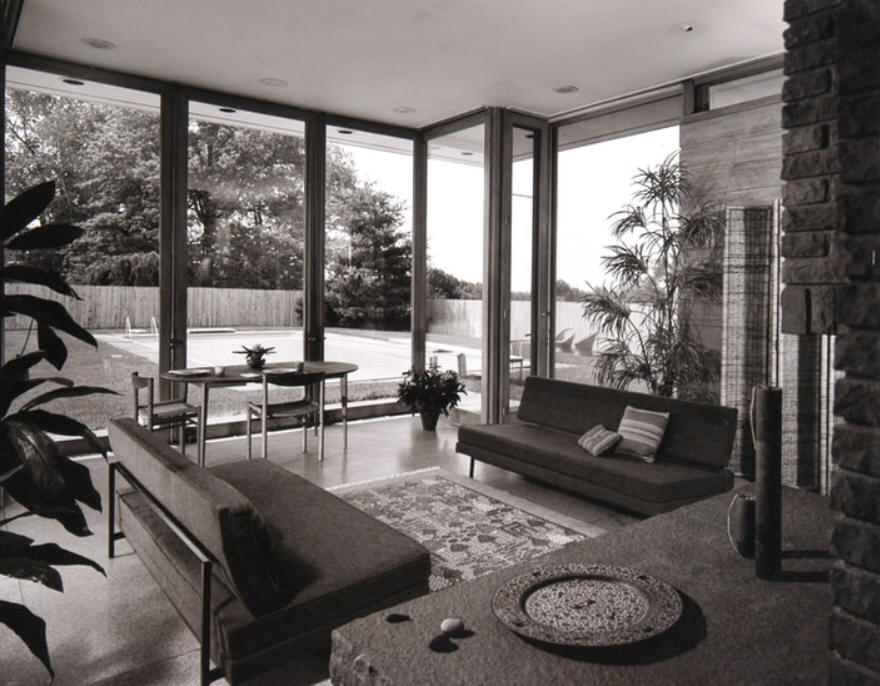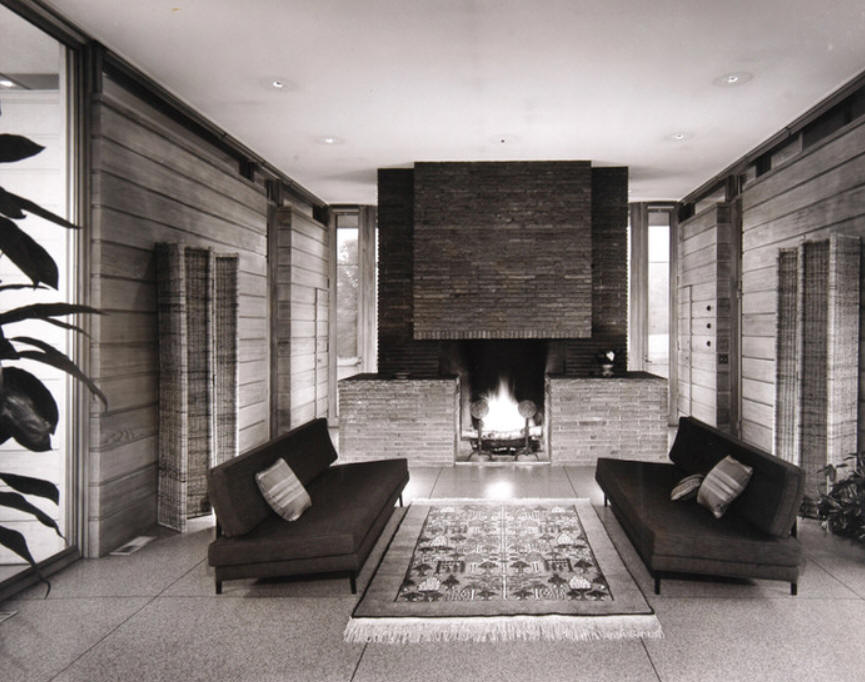 1960 - The Jack N. and Jane Irwin Pool House, aka Gores Pavilion, 848 Weed Street, New Canaan CT. Jack Irwin was the US Ambassador to France, and his wife Jane Watson was the daughter of the founder of IBM. Sold in 2005 to the City of New Canaan as a public park. Renovated by architect William D. Earls. One wing is dedicated to Modernist architecture of New Canaan while the other wing is a gallery of what's new in modern architecture. Photos by Bob Gregson.
---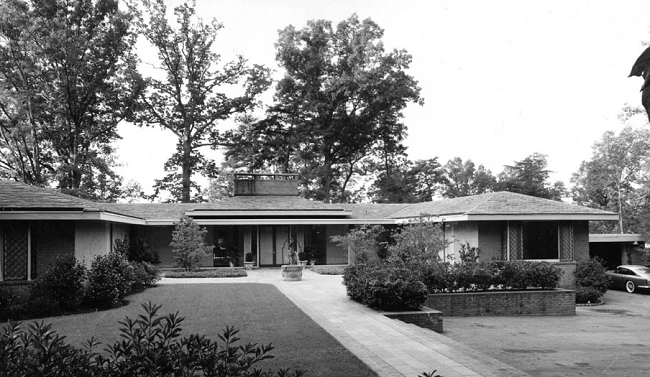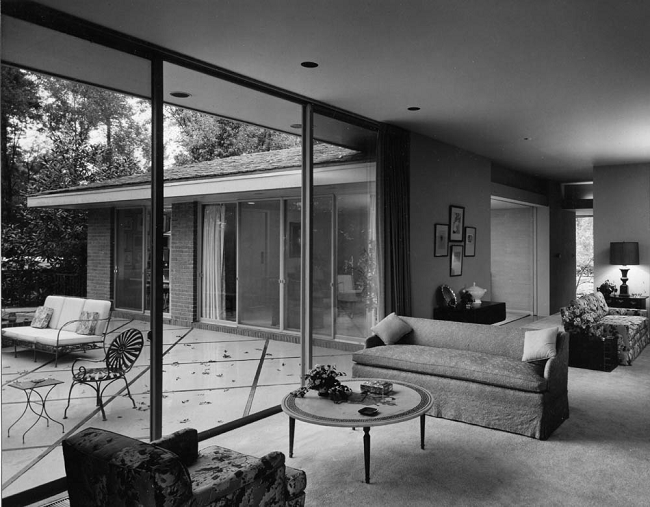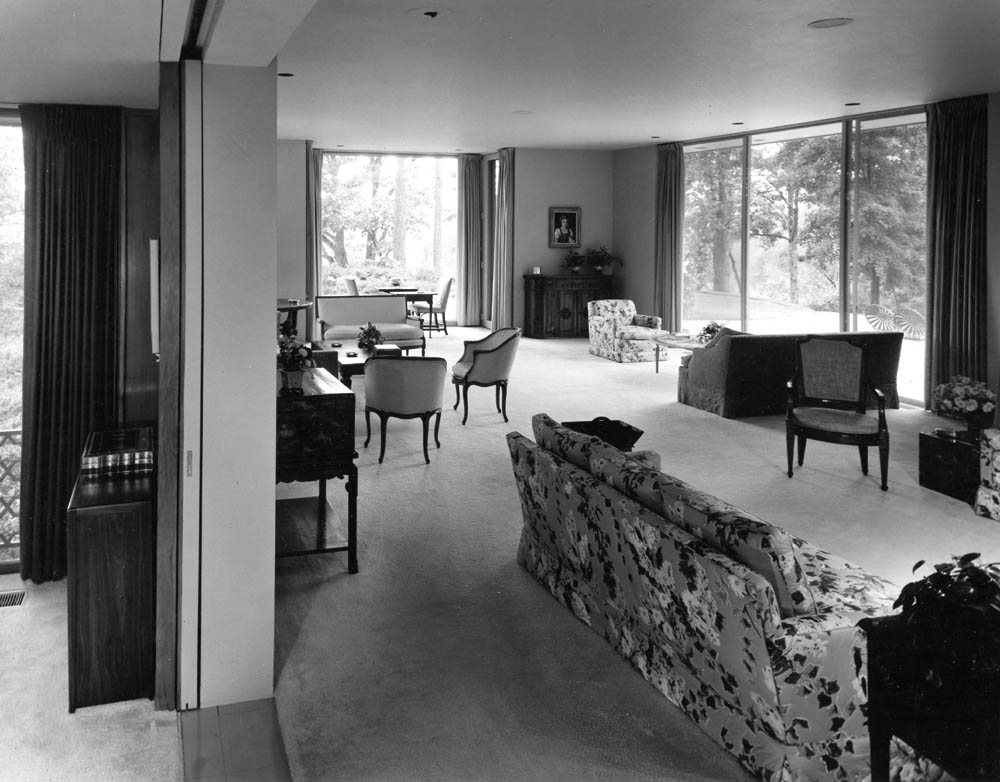 1958 - The W. G. Harris House, 122 Tempsford Lane, Richmond VA. Sold in 1988 to Carolyn Snow.
---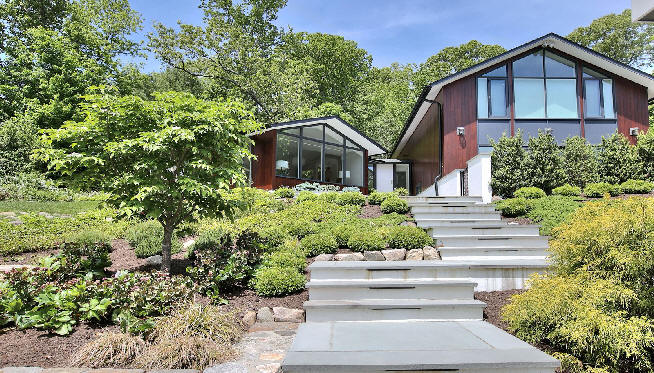 1964 - The James Swallen Addition, 257 Wahackme Road, New Canaan CT. Original house is a 1954 Techbuilt. Gores designed a family room and great room addition framed with steel columns. The addition is connected to the main house by a narrow corridor. Listed on the National Register of Historic Places. Sold in 2005 to Michael D. and Aileen Kelly Mastey. Sold.
---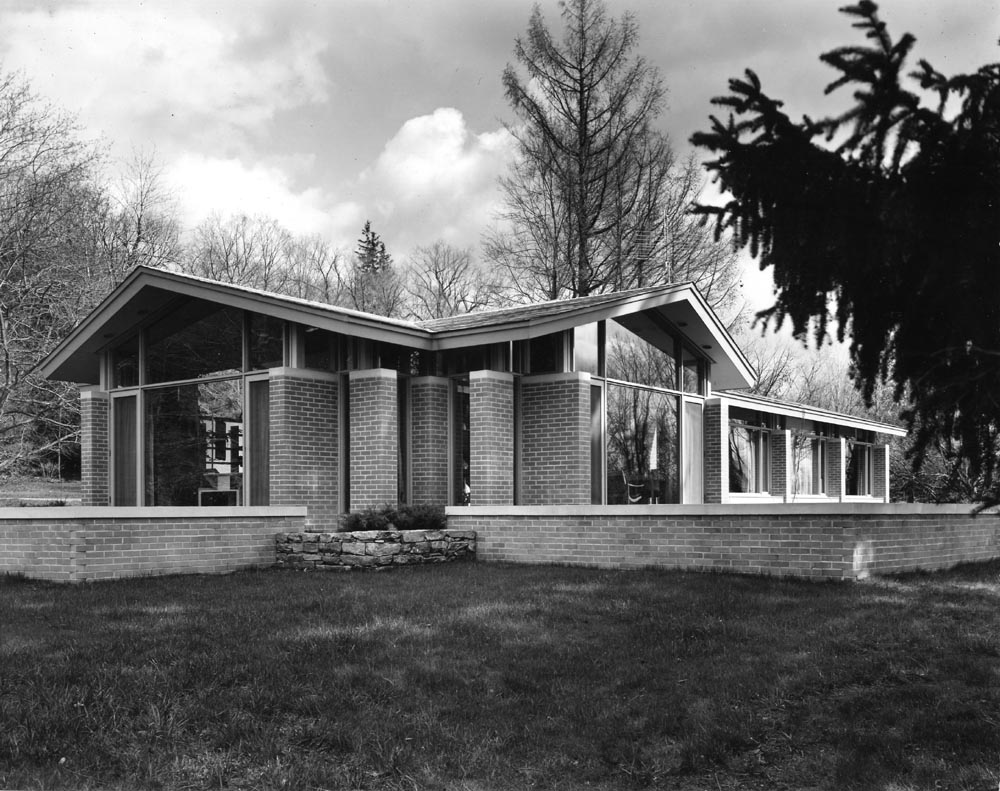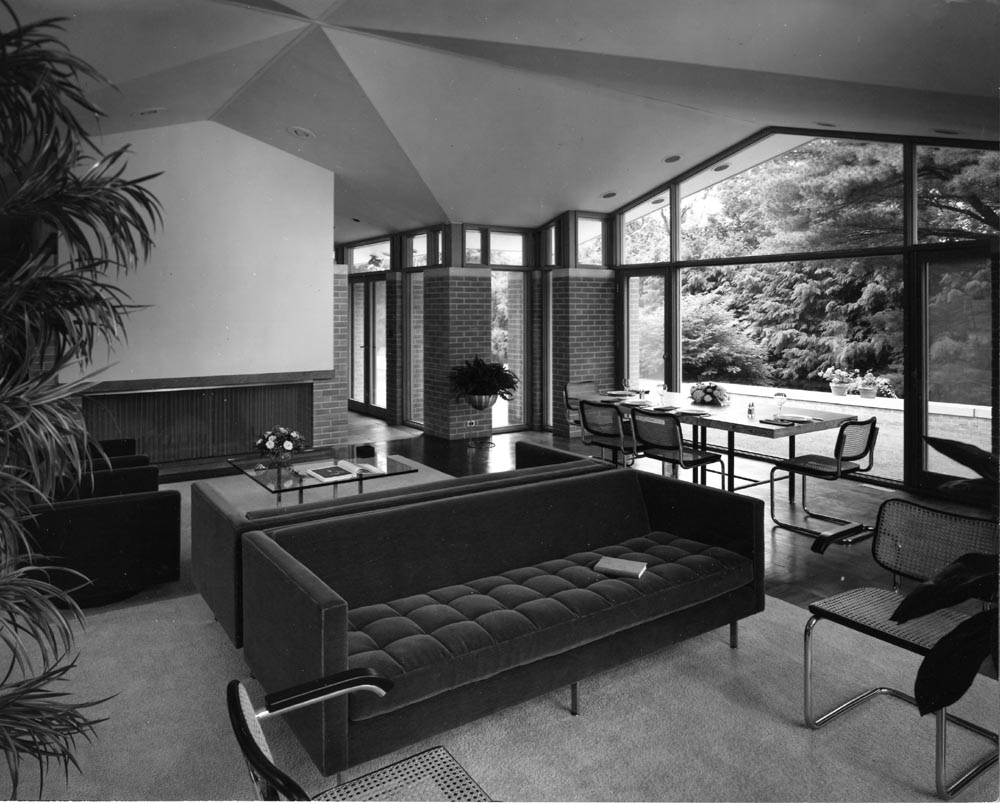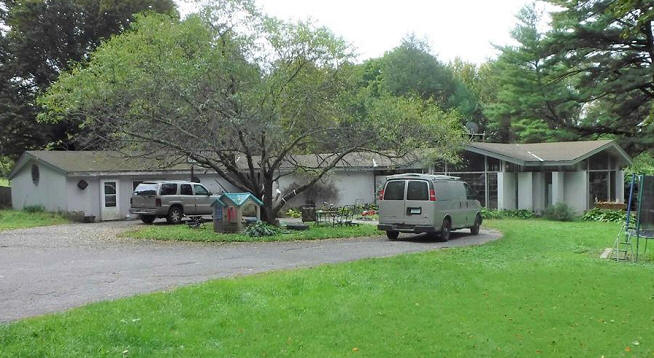 1964 - The Paula L. Gores House, 94 Litchfield Road, Norfolk CT. Sold in 1969 to Joseph J. and Elizabeth F. Bazzano. Sold in 1975 to Robert L. and Phyllis J. Prouty. Sold in 1987 to Richard W. Burkhart. Sold in 1994 to Dorothy R. and John C. Bazzano and John P. and Lisa G. Bazzano. Has an addition. Black and white photos from the Landis Gores website.
---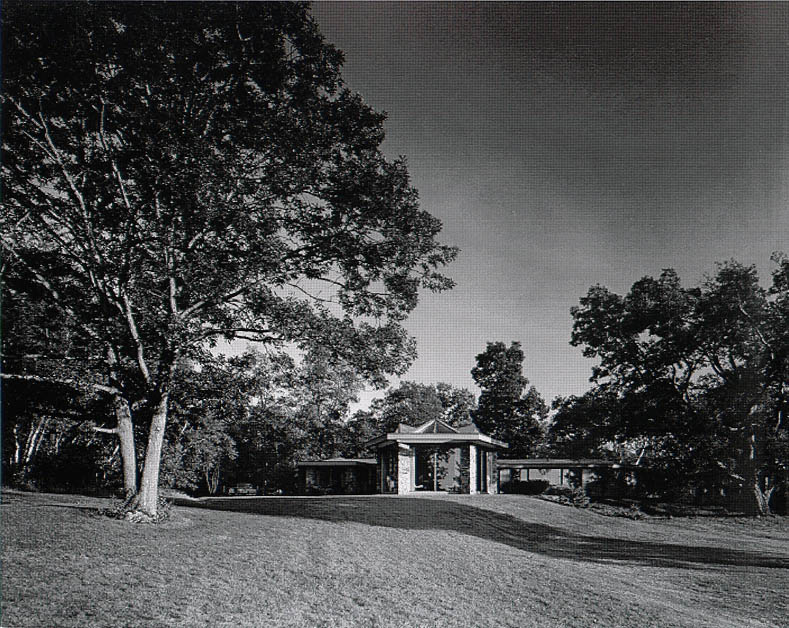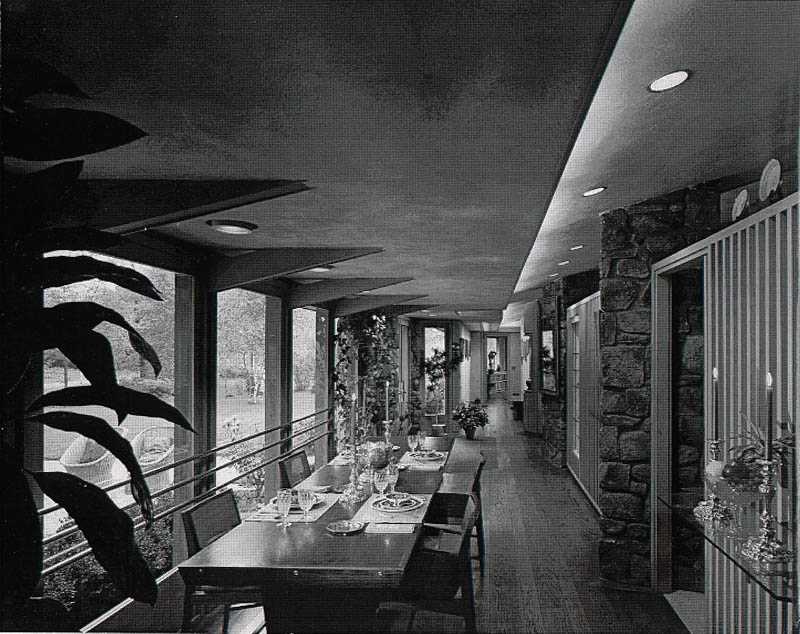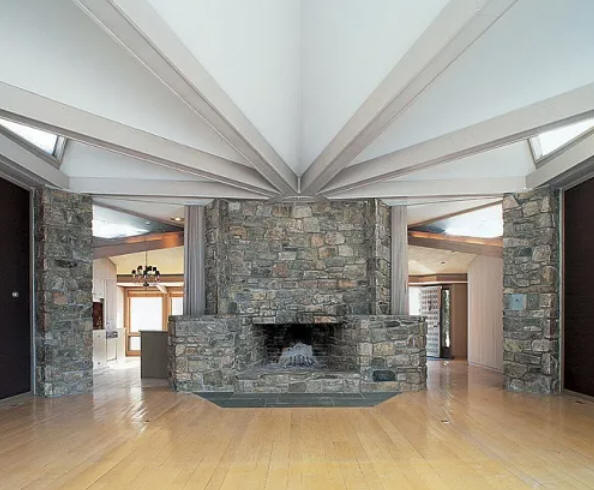 1965 - The Close House, 20-22 New Preston Hill Road, New Preston CT. Photos from the Landis Gores website. Sold in 2000 to comedian Joan Rivers who remodeled it beyond recognition into a sprawling traditional mansion. In a 2003 article in Architectural Digest, she said, "Originally, it was the ugliest house I'd ever seen. It looked like a Denny's." Ouch.
---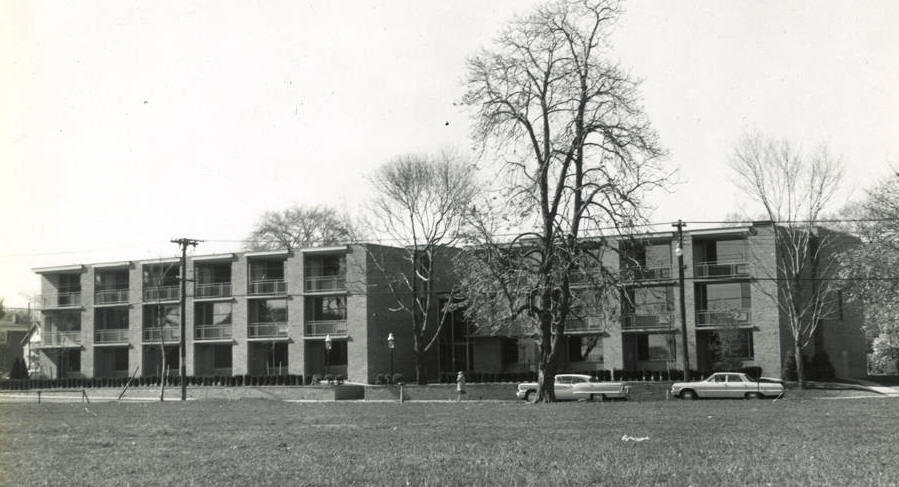 1965 - The Harbor House Apartments, 15 Ellsworth Street, Bridgeport CT. Photo from the Landis Gores website.
---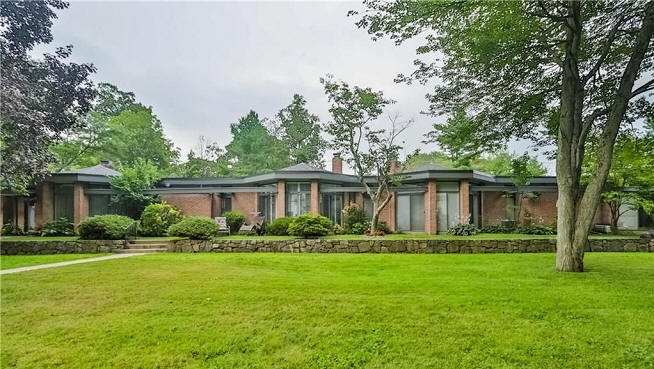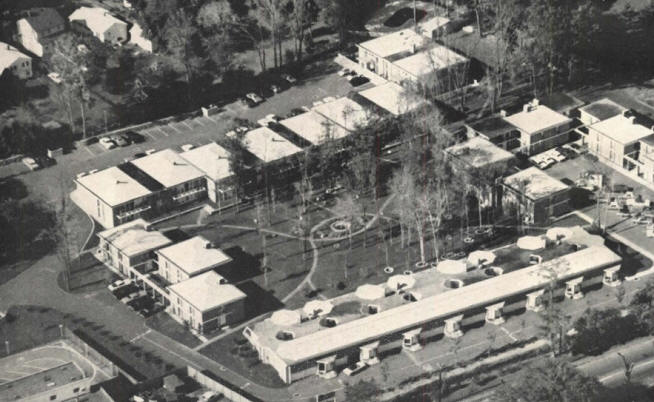 1967 - The Strathmoor Condominiums and Apartments, Fairfield Woods Road, Fairfield CT. 70 units total. Fielding Bowman, associate; Donald Tarinelli was the builder and owner. Featured in House & Home, May 1967, and Architectural Forum, December 67.
---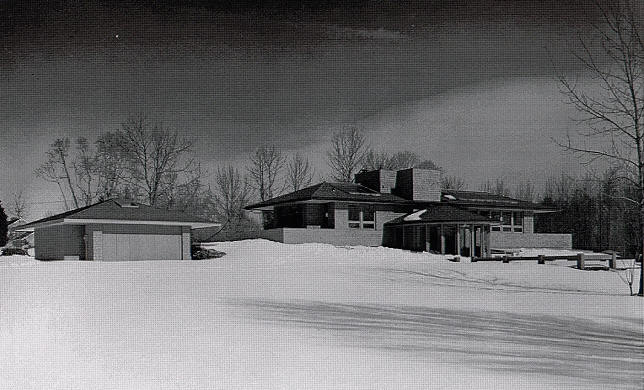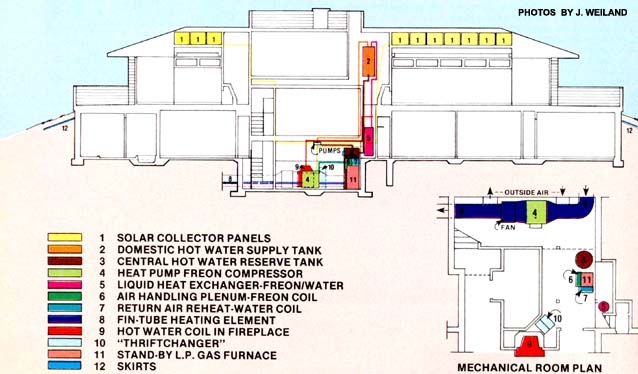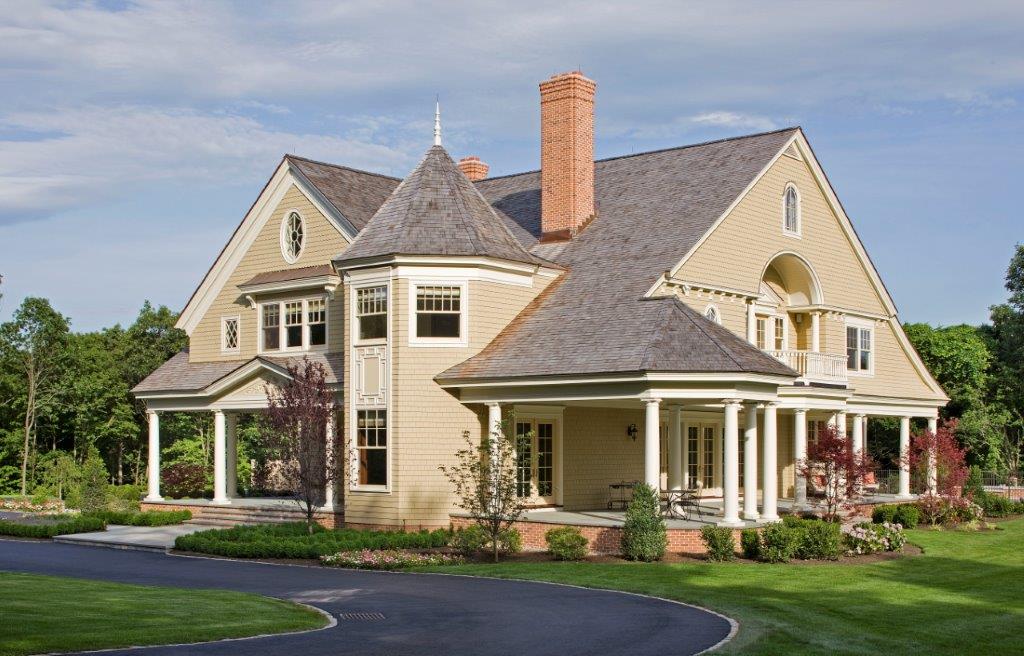 1978 - The House for All Seasons, 33 Soundview Lane, New Canaan CT. Technical systems designed with Paul Sturges. Sold in 1988 to Bernard D. and Mary Ann Raxlan. Sold in 1997 to Thor Raxlan. Sold in 2006 to Andrew C. Pearson and Shiva Sarram. Destroyed in 2006 for a new house, bottom photo, designed by Wadia Associates.
---
Sources include: Wikipedia; daughter Ainslee Gores Gilligan; Landis Gores website.