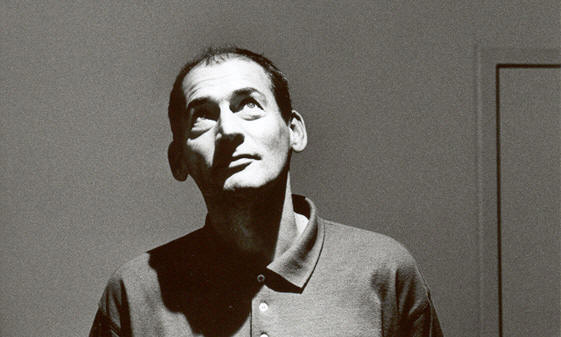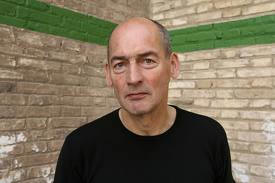 REMMENT (REM) LUCAS KOOLHAAS (1944-)
Koolhaas was born in Rotterdam, Netherlands. His father was a novelist, critic, and screenwriter. His maternal grandfather, Dirk Roosenburg, was a Modernist architect. Koolhaas first studied scriptwriting at the Netherlands Film and Television Academy in Amsterdam. Koolhaas co-wrote The White Slave, a 1969 Dutch film noir. He was a journalist for the Haagse Post before studying at the Architectural Association School of Architecture in London followed in 1972 at Cornell.
Koolhaas first came to public and critical attention with OMA (The Office for Metropolitan Architecture), the office he founded in 1975 with architects Elia Zenghelis, Zoe Zenghelis and Madelon Vriesendorp (Koolhaas's wife) in London. They were later joined by one of Koolhaas's students, Zaha Hadid, who later left to achieve success on her own.
Koolhaas was a Professor in Practice of Architecture and Urban Design at the Graduate School of Design at Harvard. In 2000 Koolhaas won the Pritzker Prize. In 2005 he co-founded Volume Magazine together with Mark Wigley and Ole Bouman. In 2008 Time put him in their top 100 of The World's Most Influential People. He is well-known for projects such as the Seattle Public Library and the China Central Television Headquarters (CCTV). Adapted biography from Wikipedia.

Koolhaas overview in Dutch and English by Astrid Beisner
"Any architectural project we do takes at least four or five years, so increasingly there is a discrepancy between the acceleration of culture and the continuing slowness of architecture." —Rem Koolhaas
---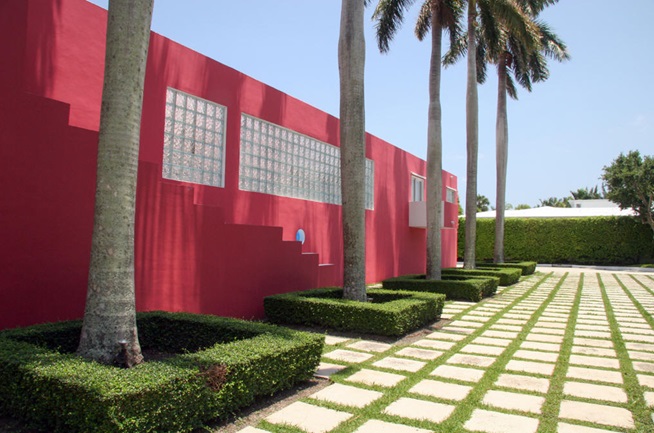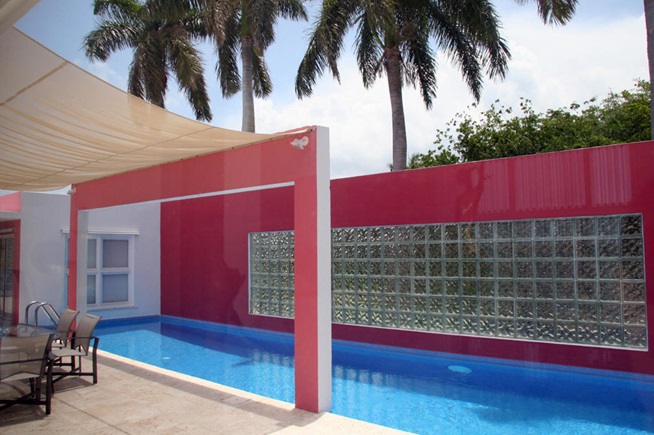 1978 - The Spear House, aka Pink House, 9325 North Bayshore Drive, Miami Shores FL. Designed with Laurinda Spear, daughter of the clients, who went on to create Arquitectonica. Won a 1975 Progressive Architecture Award. Featured in Domus, New York Times, Vogue, Time, Newsweek, House Beautiful, and many TV commercials.
---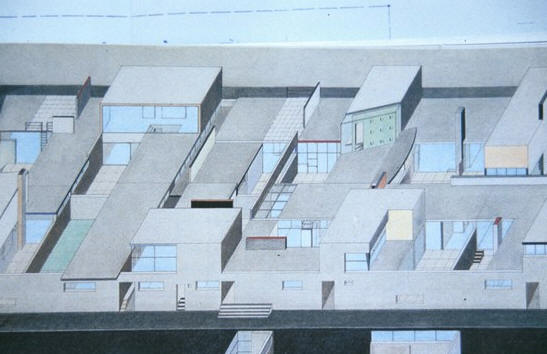 1980 - The Kochstrasse/Friedrichstrasse Housing. Was to be located at the eastern end of Block 4, in the center of the former Friedricstadt, Berlin, Germany. Unbuilt competition entry. Won first prize ex aequo.
---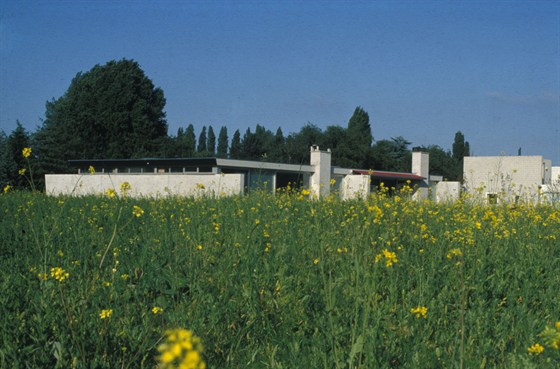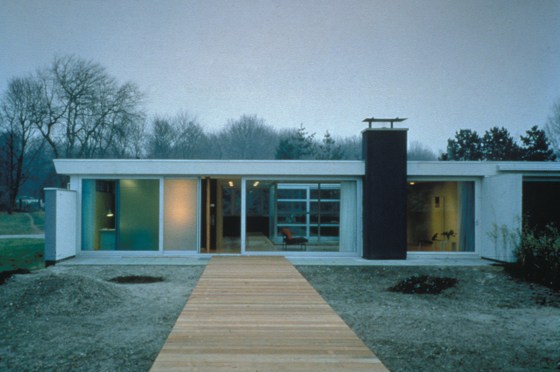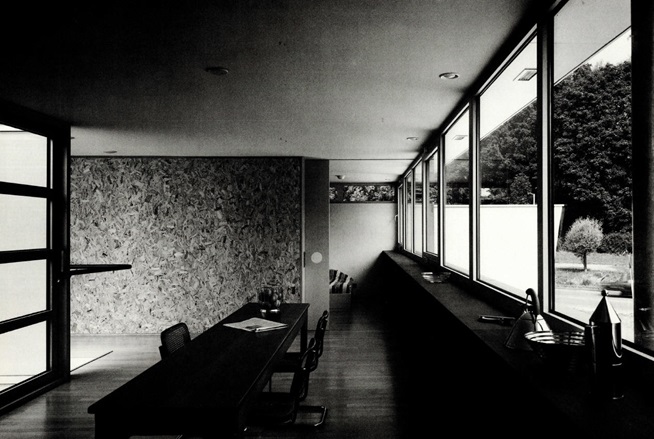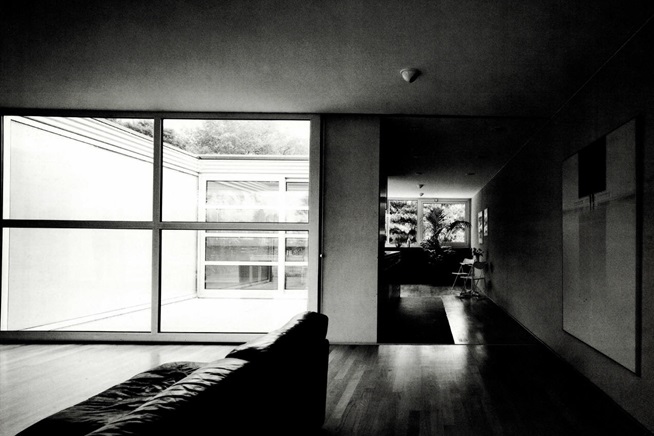 1988 - The Joop Linthortst House, aka Patio Villa, aka Villa Kralingen, 44 and 46 Onderlangs Straat, Kralingen 3062, Rotterdam, Netherlands. 266 square meter villa with five rooms, fitness studio, patio, garage, and garden. Featured in GA Houses 27. Sold to W. A. Th. van de Velden.
---
1990 - The Checkpoint Charlie Apartments, 207-208 Friedrichstrasse, Berlin, Germany. Multi-use residential building, housing 26 apartments above a podium containing customs facilities and allied forces, commissioned by Internationale Bauaustellung (IBA) in 1980. Construction began in March 1987.
---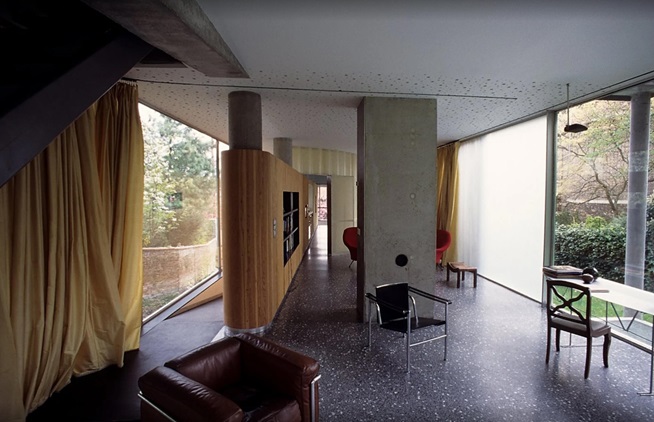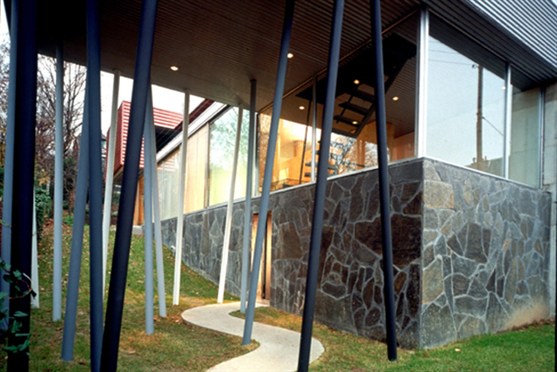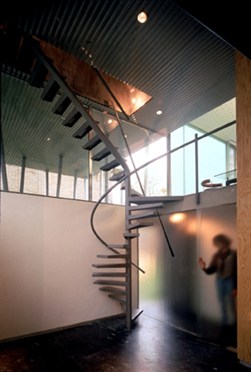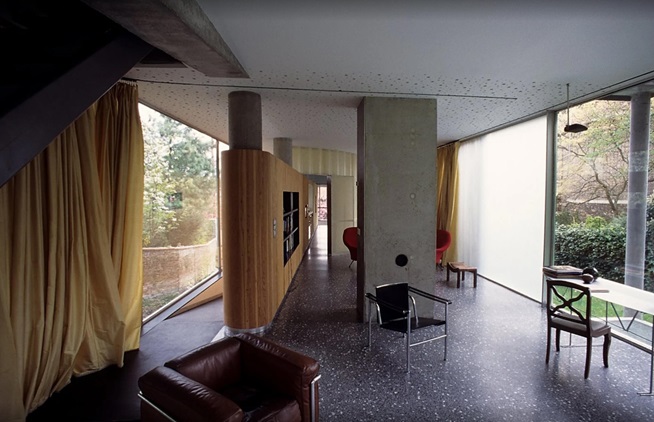 1991 - The Dominque Boudet House, aka Villa Dall'Ava, Avenue Clodoald 92210, Saint-Cloud Paris, France. Two separate apartments with a roof pool with views across the Bois de Boulogne. Received the 1991 Prix d'architecture du Moniteur. Designed with Xaveer de Geyter and Jerown Thomas. Built by Enterprise Mare. Engineer, Marc Mimram. Featured in GA Houses 36. Bottom photo by Jan-Richard-Kikkert.
---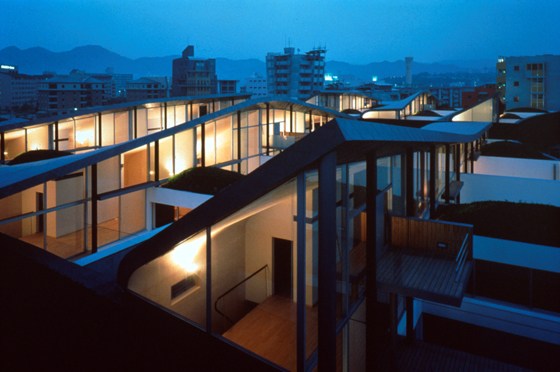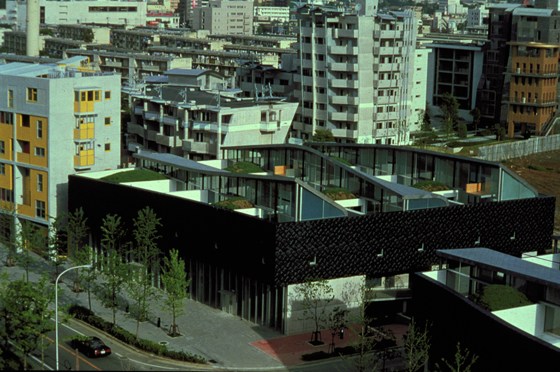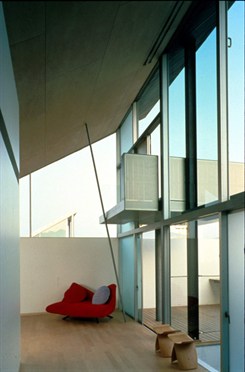 1991 - The Nexus World Apartment Housing, Kashi District, Fukuoka, Japan. Commissioned by Fukuoka Jisho Co. Ltd. Consists of 24 apartments, 4 shops, and parking. Won the 1992 Best Building in Japan award from The Architectural Institute of Japan.
---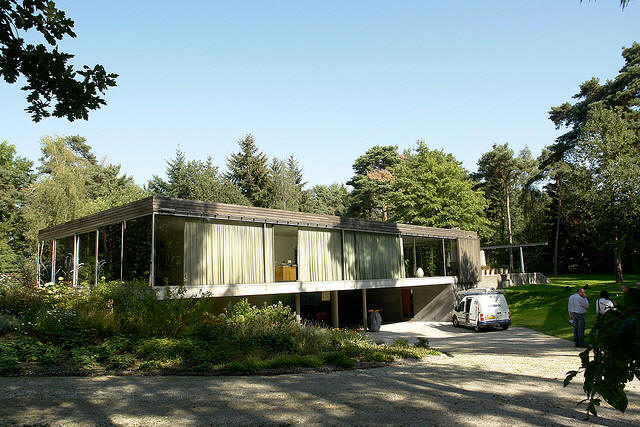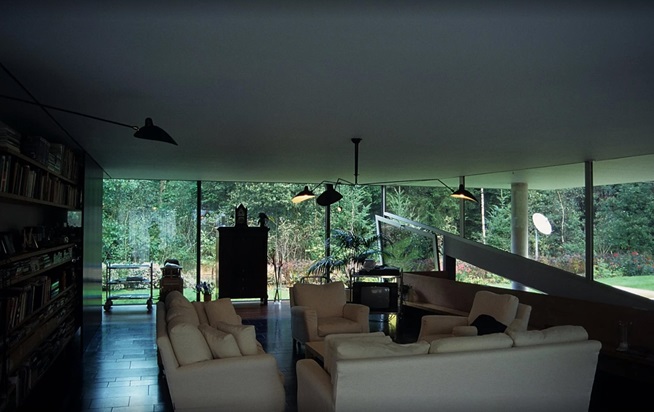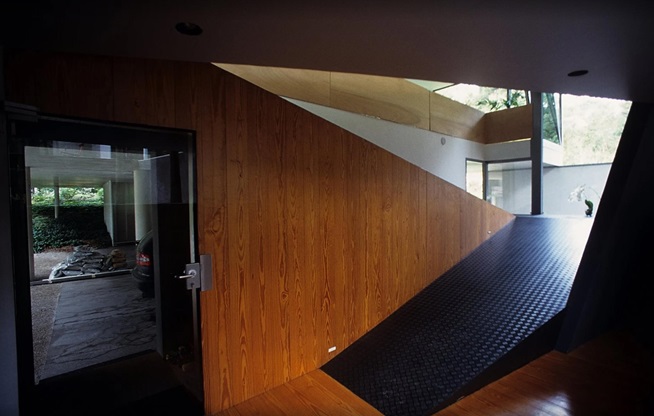 1995 - The J. G. A. Geerlings House, aka Dutch House, Holterbergweg 1A, 7451 JL, Holten, Netherlands. Construction started in 1993. Designed for two parents and their 3 grown-up daughters on a 5000m2 site on a sandy, wooded hill. Ove Arup & Barthels (Structural Engineers) and BCE Bouw (General Contractors); van Losser and Linssen (Mechanical Engineers); Top photo by Thomas Stellmach; bottom two photos by Jan-Richard Kikkert. Featured in GA Houses 43.
---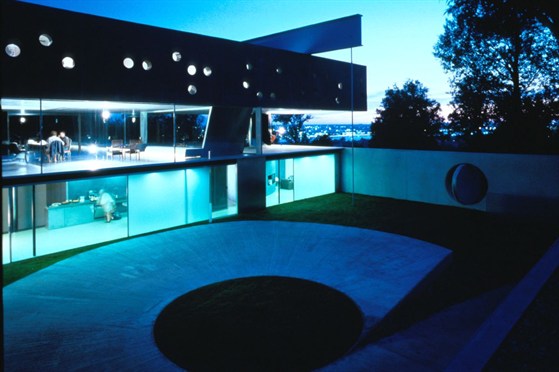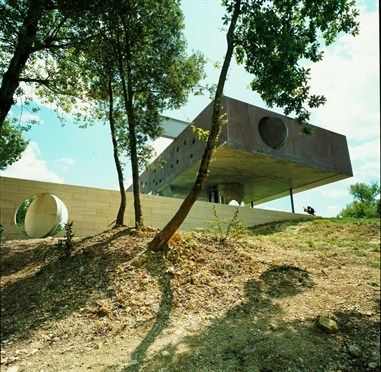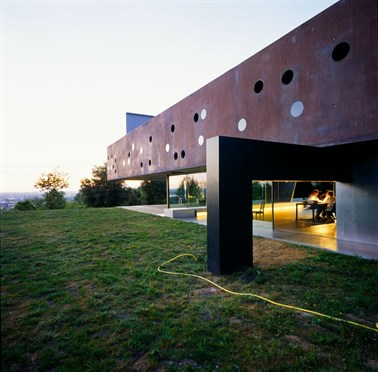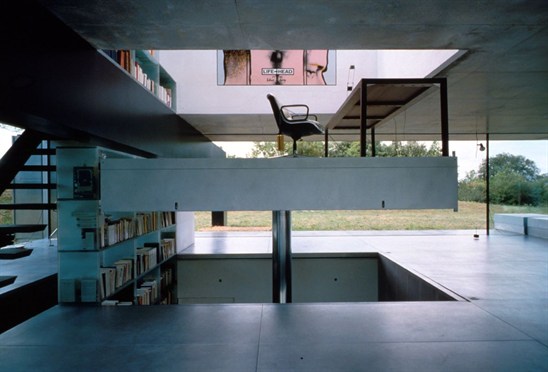 1998 - The Jean Francois Lemoîne House, aka Maison à Bordeaux, off Chemin des Plateaux, Floriac, Bordeaux, France. Commissioned in 1994. Awarded the 1999 Le Prix L'Equerre d'Argent and 1998 TIME Magazine Best Design of the year. Featured in dozens of design magazines, it is Koolhaas' most famous residential work. Two films feature the house – Koolhaas Houselife by Ila Bêka and Louise Lemoîne (2008) and Bordeaux Piece by David Claerbout (2004). Featured in GA Houses 57.
Jean Francois Lemoîne was confined to a wheelchair after a car accident and is noted to have told Koolhaas, "Contrary to what you might expect, I do not want a simple house. I want a complicated house because it will determine my world." He died in 2001. Five bedrooms and three bathrooms and a guard guesthouse of two bedrooms and two bathrooms on 11 hectares overlooking the Garonne River and Bordeaux. Architect: Rem Koolhaas; Structure: Arup London, Cecil Balmond. It can be viewed from the Garonne River Bridge with binoculars.
---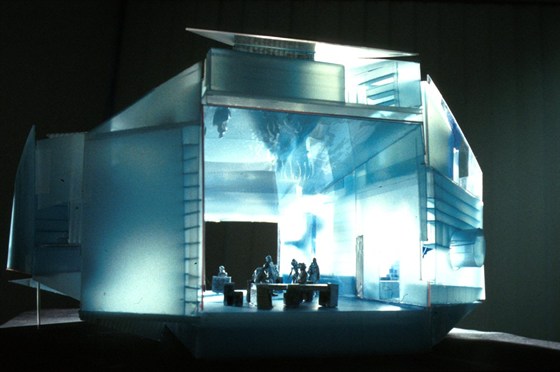 1998 - The Y2K House, Rotterdam, Netherlands. Unbuilt.
---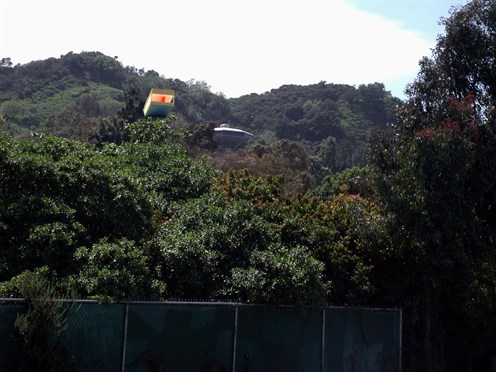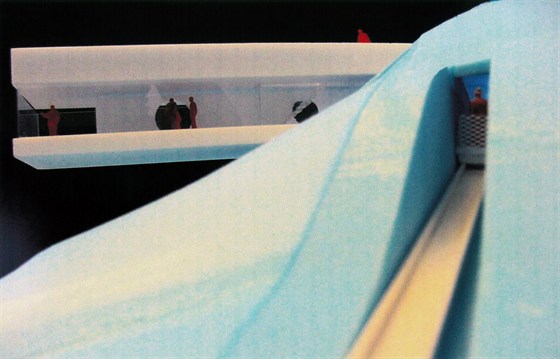 2000 - The Benedikt and Angelika Taschen Guest House, Los Angeles, CA. Guesthouse extension to the 1960 Chemosphere House by John Lautner. Featured in Content. Unbuilt.
---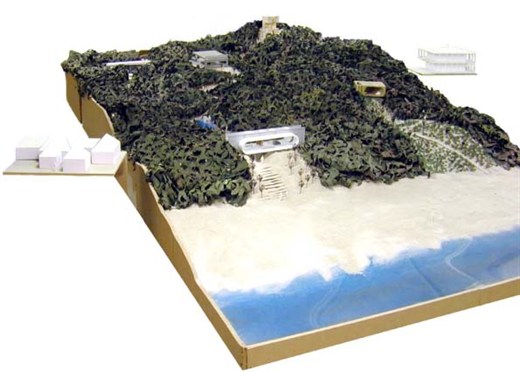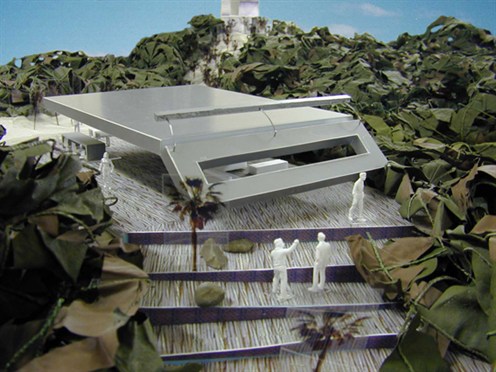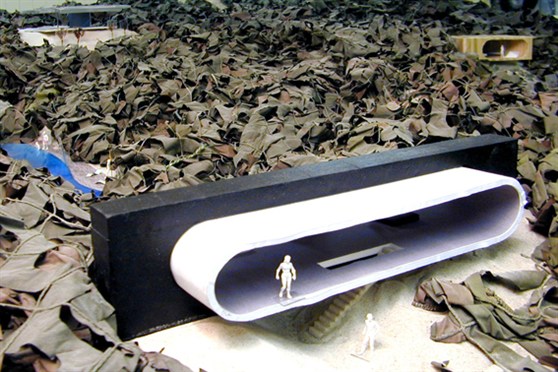 2000 - The Jane Wenner House, aka the Distributed House, Harbour Island, Bahamas. Commissioned in 2000.
---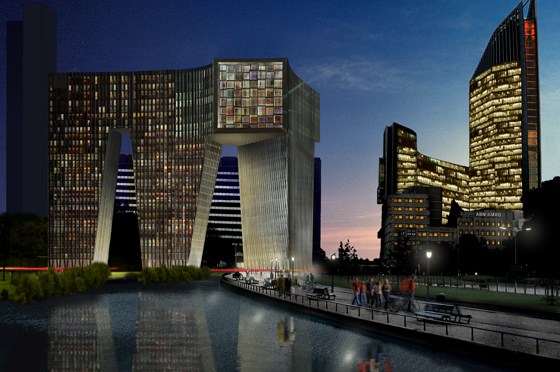 2002 - Koningin Julianaplein, The Hague, Netherlands. Won 1st prize in a 2002 competition by the City of the Hague for the square in front of Central Station. Mixed use building in design development as of 2011.
---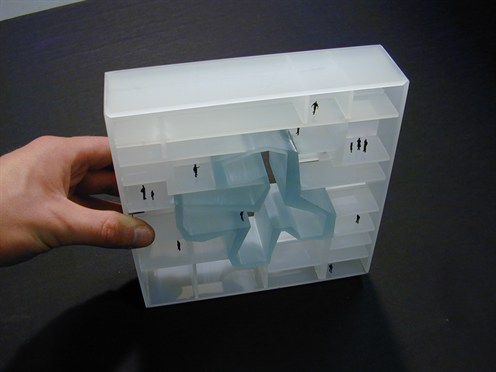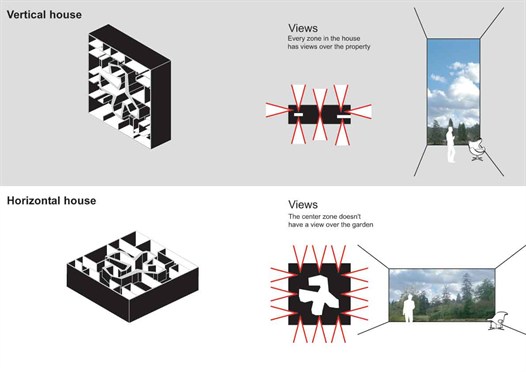 2003 - The Ascot Residence, Ascot, UK. Residence for anonymous Russian client. This was a study for a competition. Unbuilt.
---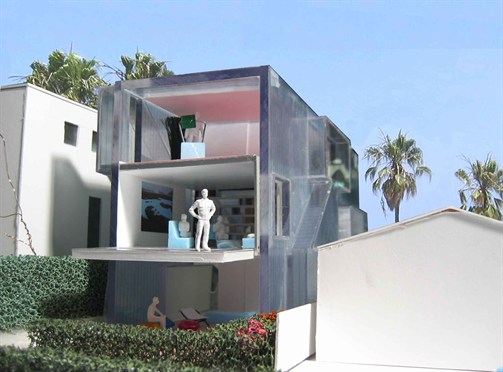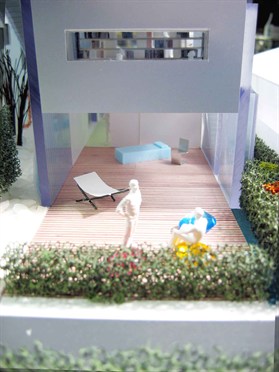 2005 - The Joni Sighvatsson House, Venice CA. Commissioned in 2005. Unbuilt.
---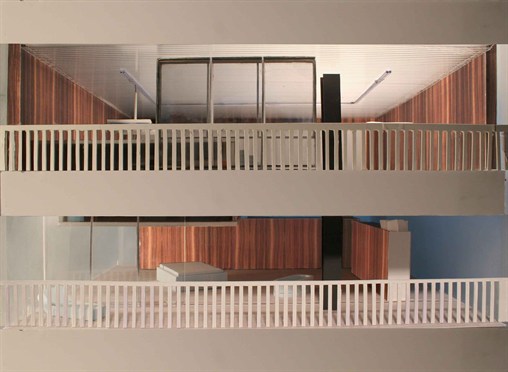 2005 - The Vincent Gallo Apartment, Los Angeles CA. Unbuilt.
---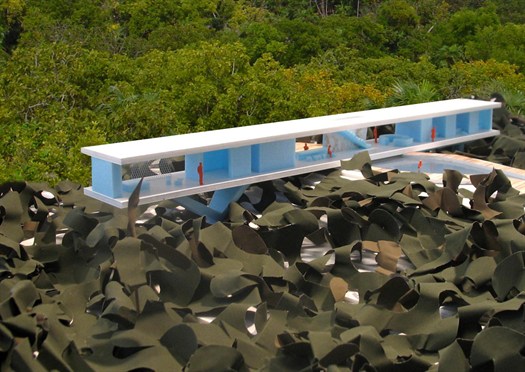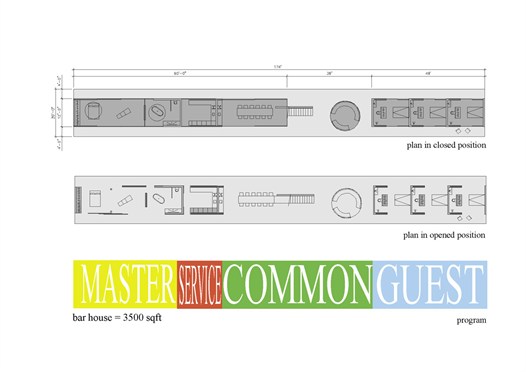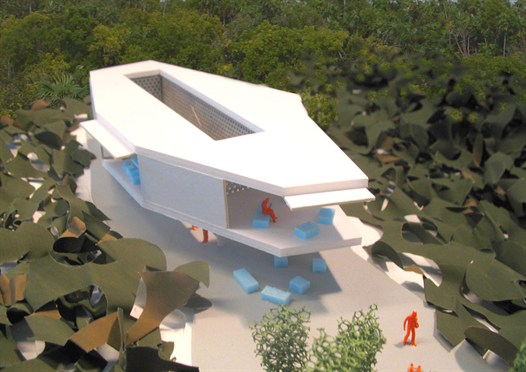 2006 - The Anish Kapoor House, Harbour Island, Bahamas. Two proposed summer residence designs. Both unbuilt.
---
Sources include: OMA.