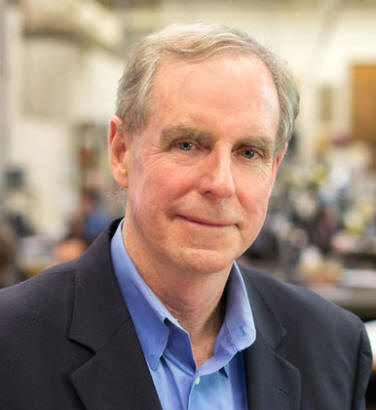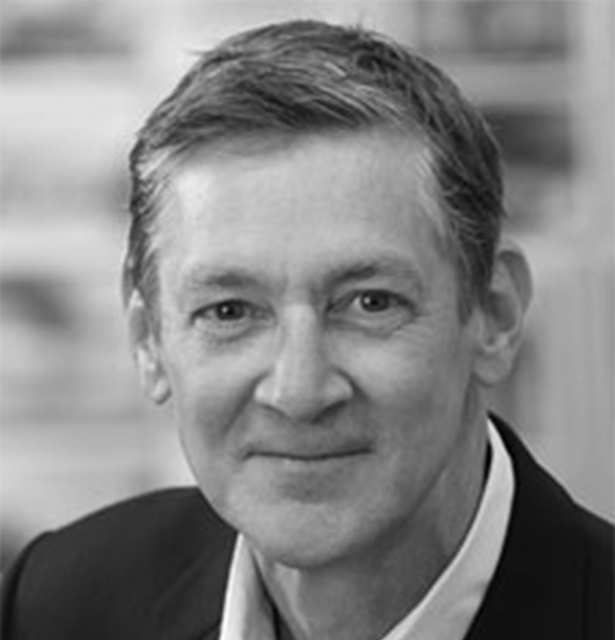 STEPHEN KIERAN, FAIA
JAMES H. TIMBERLAKE, FAIA
Kieran earned a BA in architecture from Yale. Timberlake earned an undergraduate degree from the University of Detroit. They met in graudate architecture school at the University of Pennsylvania. They later joined Venturi Scott Brown, before receiving Rome Prizes separately and founding their practice along with engineer Samuel Harris in 1984. Harris left in the 90's. The firm was awarded the AIA Latrobe Fellowship in 2001, the 2008 AIA Architecture Firm Award, and the 2010 Cooper-Hewitt National Design Award for Architecture. They are most well-known for the US Embassy in London, below. Timberlake is the author of six books.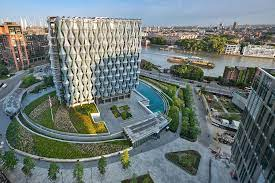 ---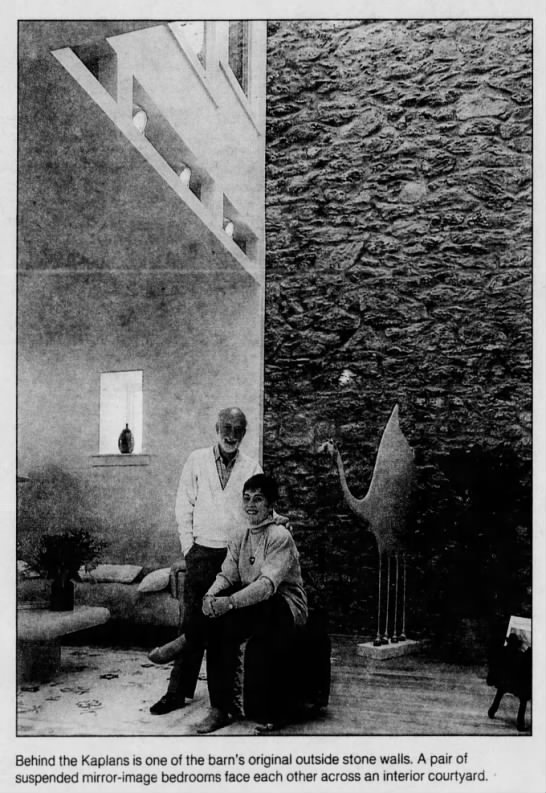 1988 - The Leslie and Barbara Kaplan Renovation, Philadelphia PA. Conversion of an 1800s barn to a loft.
---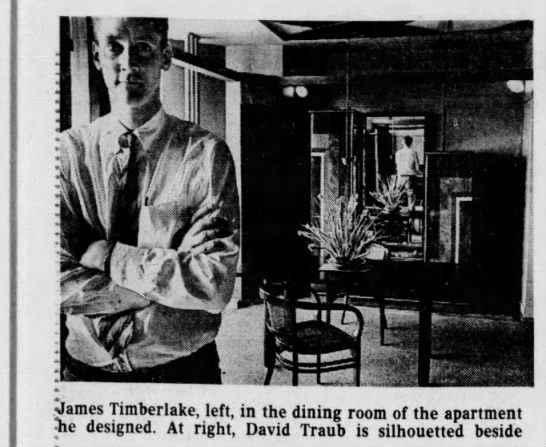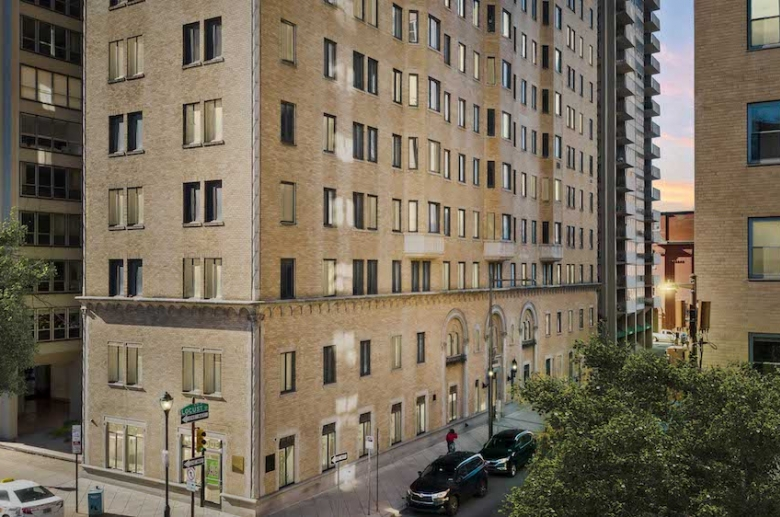 1988 - The Rittenhouse Renovation, 222 West Rittenhouse Square, Philadelphia PA. Original building designed in the 1920s. The owner asked eight architects to design an apartment on the 20th floor as part of the Architect's and Designers Showcase. "James Timberlake designed one of the most dramatic. A one-bedroom unit, painted military green, woven ceiling with a lattice pattern of zinc, added mahogany columns, and located an art deco bed and armoire." Apartment building remains; status of showcase apartments unknown.
---

1989 - The Shapiro House, Cherry Hill, Philadelphia PA. Won an AIA Award in 1992.
---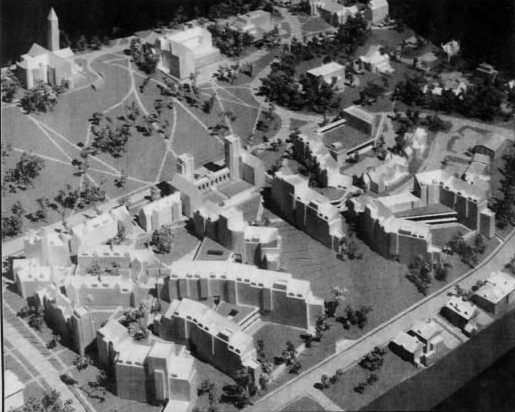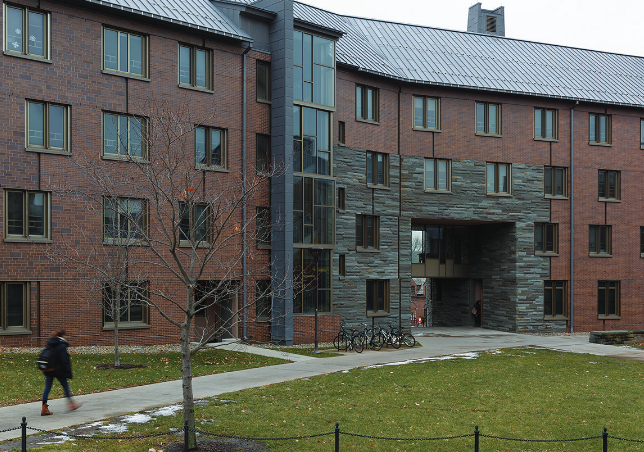 2001 - The Living-Learning Houses Masterplan, Cornell University West Campus, Ithaca NY. Under the nine-year plan, Class Halls were destroyed for five new living-learning houses, all similar in style. Each house was designed to accommodate about 350 students mostly in 5 person suites consisting of 3 single bedrooms, a double bedroom, living room, and a bathroom. The 5 houses opened as they were completed, between 2004 and 2008. To facilitate the living-learning mission of West Campus, the spatial layout of the Houses reflects the academic and extracurricular programming. Each House includes a full apartment for a House professor-dean in charge of leading the House's educational program, and his or her family. Also included in the layout were residences for a House assistant dean, who represents Student Affairs, and graduate resident fellows, who act in lieu of resident assistants.
---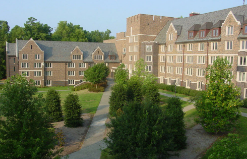 2002 - The Keohane Quad, Duke University, Wannamaker Drive, Durham NC. A 242-bed dormitory.
---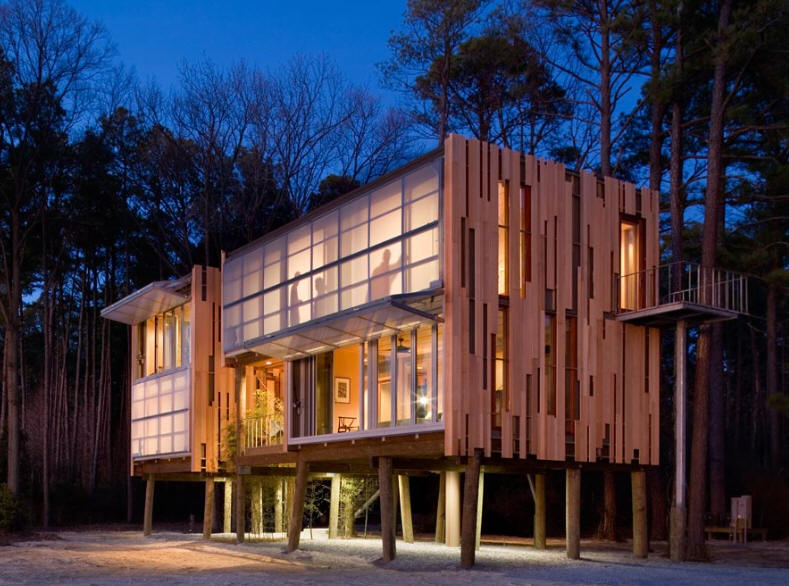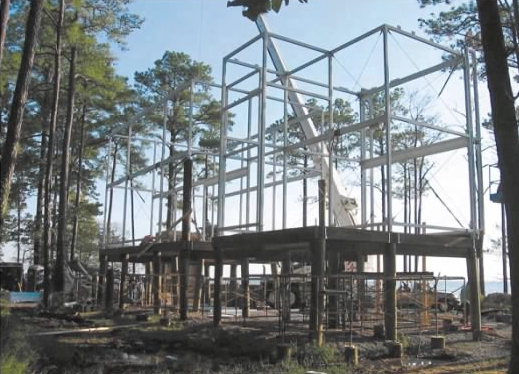 2007 - The Stephen Kieran House, aka Loblolly House, 3916 Punch Island Road, Taylors Island MD. Prefab design. 2200 sf. Won a 2008 AIA Honor Award; AIA Pennsylvania Award; AIA Philadelphia Award. Kieran still owner as of 2022.
---

2007 - The Urban Reserve Neighborhood House, Vanguard Way between Forest Lane and Royal Lane, Dallas TX.
---

2007 - The Rogers Make It Right House, New Orleans LA. Designed for the Rogers family, a mother and seven children.
---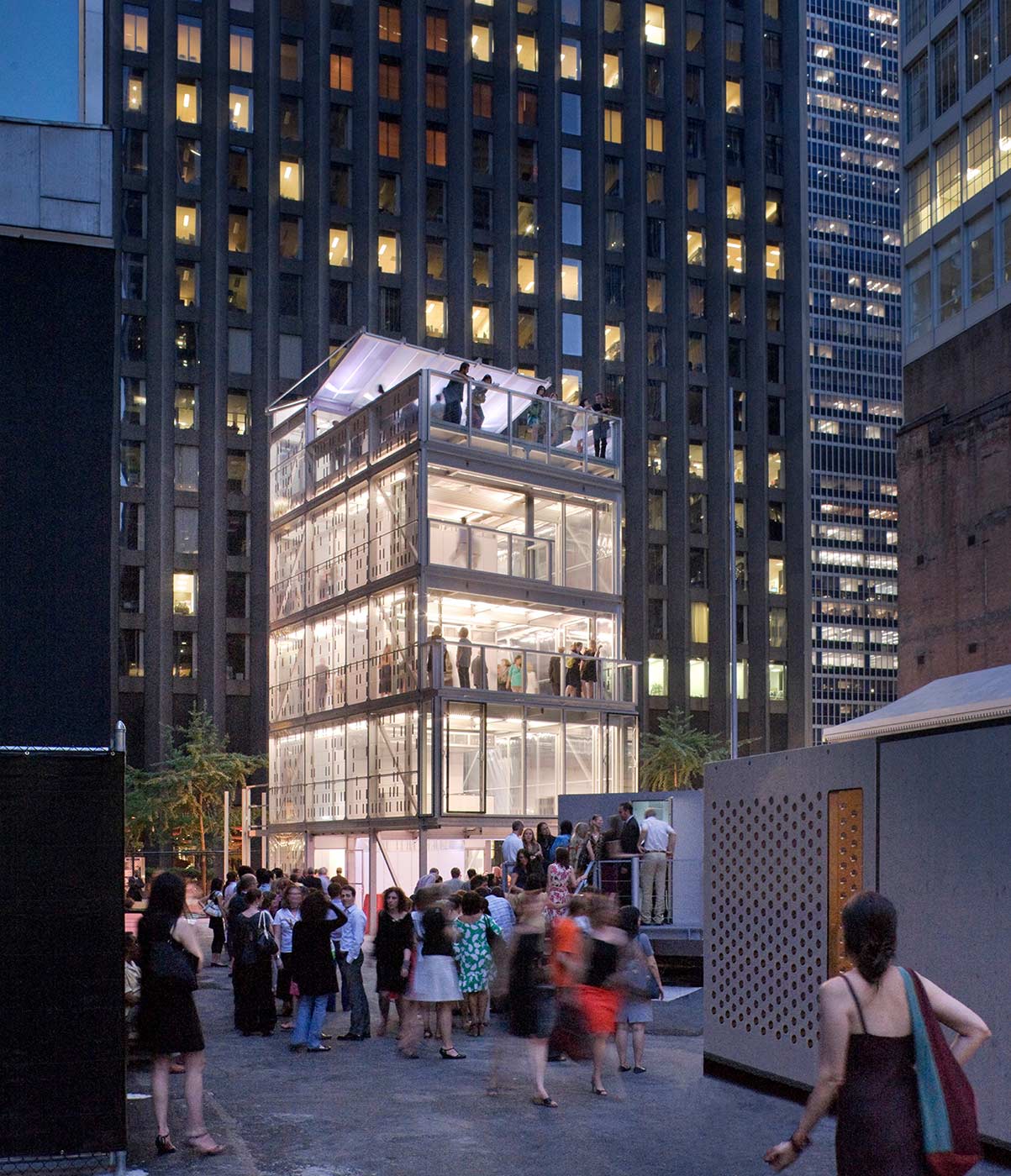 2008 - The Cellophane House, New York NY. Designed for for MoMA's Exhibit Home Delivery exhbition. Disassembled in two days. Details.
---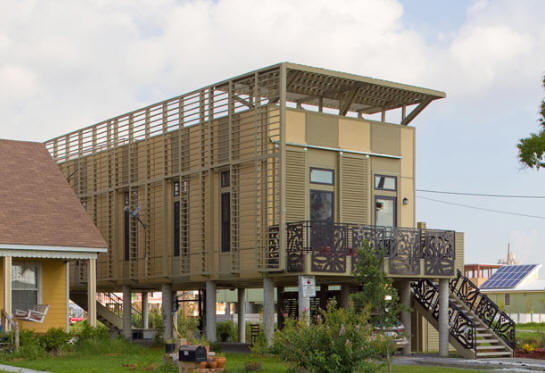 2009 - The Melba Legget and Baxter Barnes House, aka Special New Orleans 9 House, 1744 Tennessee Street, New Orleans LA. Designed for Brad Pitt's Make It Right Foundation, New Orleans LA. 1540 sf.
---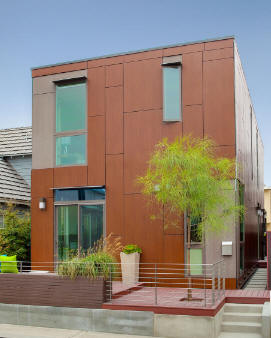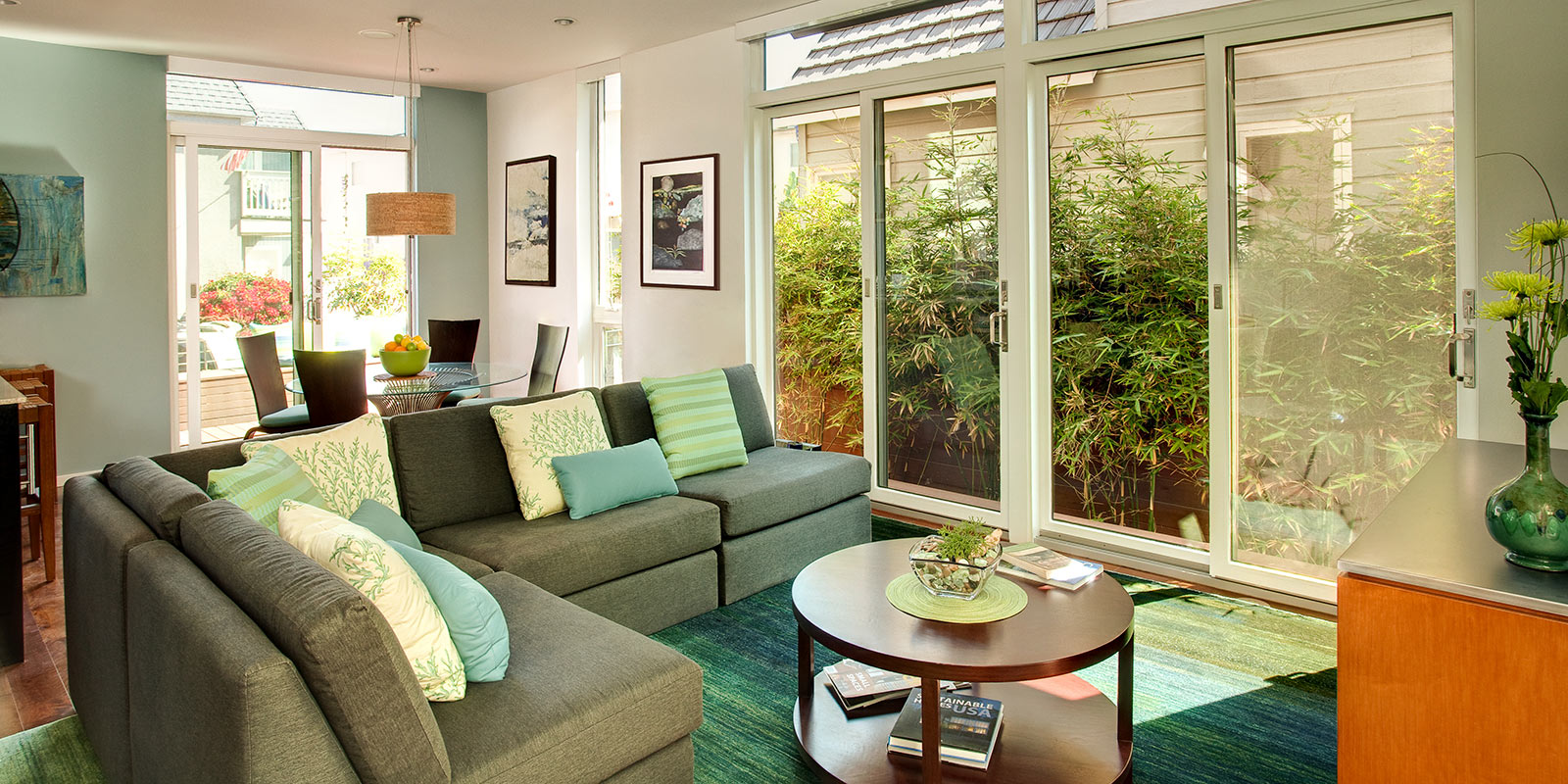 2009 - The Custom Single Family LivingHome, aka LHKT 1.5, Newport Beach CA. 2500 sf. Built start to finish in about four months. Designed for LivingHomes, later Plant Prefab. Photos by Scott Mayoral.
---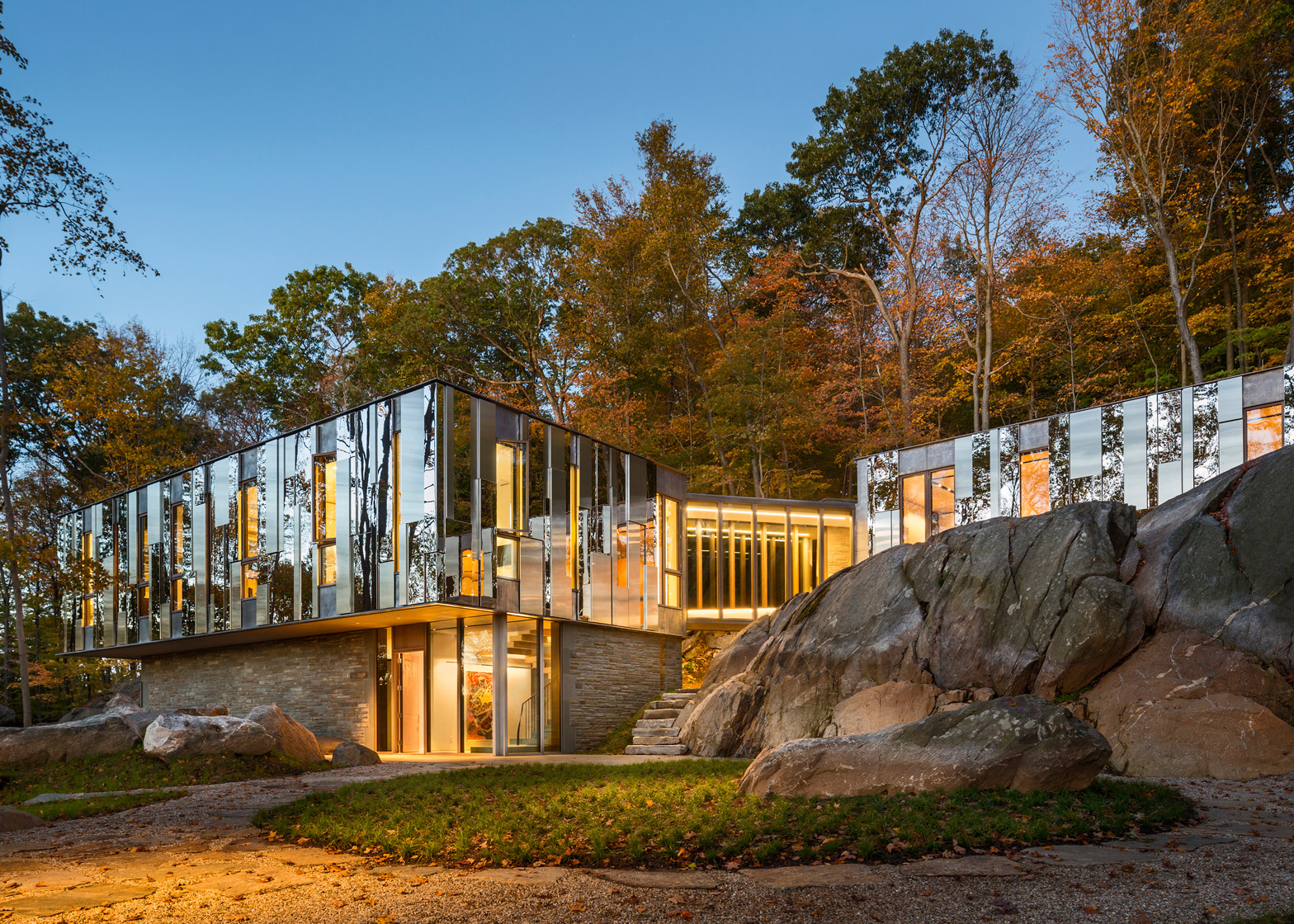 2014 - The Michael and Olga Kagan House, aka Pound Ridge House, 51 Old Stone Hill Road, Pound Ridge NY. 33 acres, 5000 sf. Built by Prutting and Company; structural, CVM. Featured in Architectural Record Houses of 2015.
---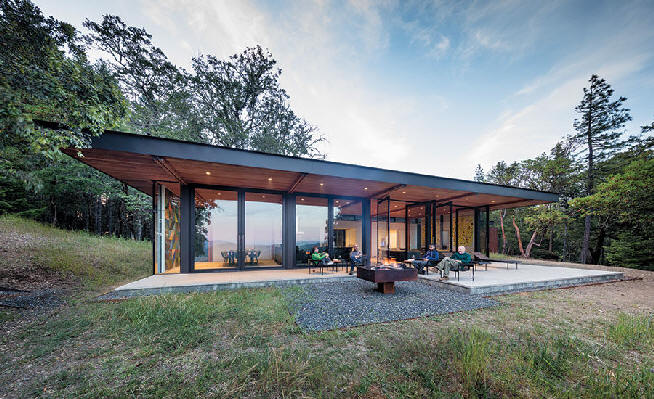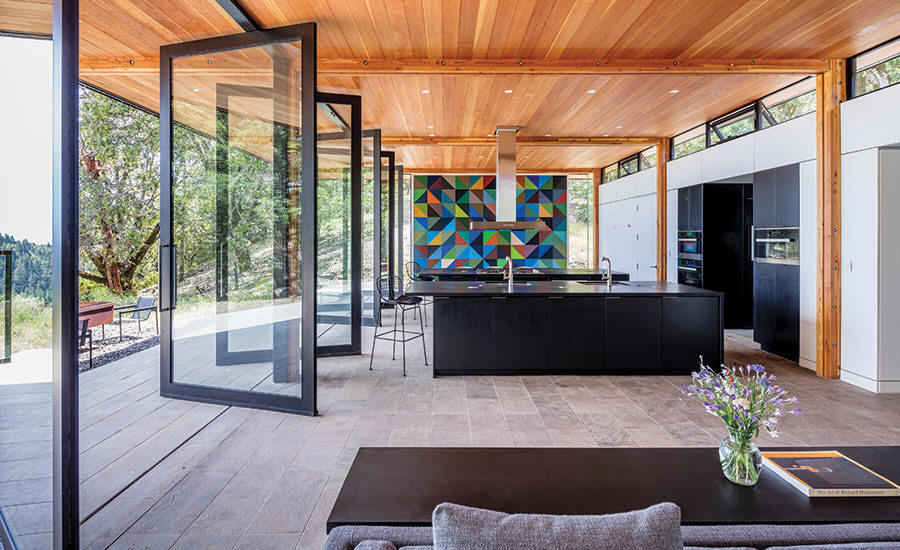 2016 - The Clive McCarthy and Tricia Bell House, aka High Horse Ranch, 18701 Mariposa Creek Road, Willits CA. 2580 sf with two 280sf cabins. Built by Buckeye Construction, Moderna Homes; lighting, Sean O'Connor; structural, CVM Engineers. Featured in Architectural Record Houses of 2018. Photos by Tim Griffith.
---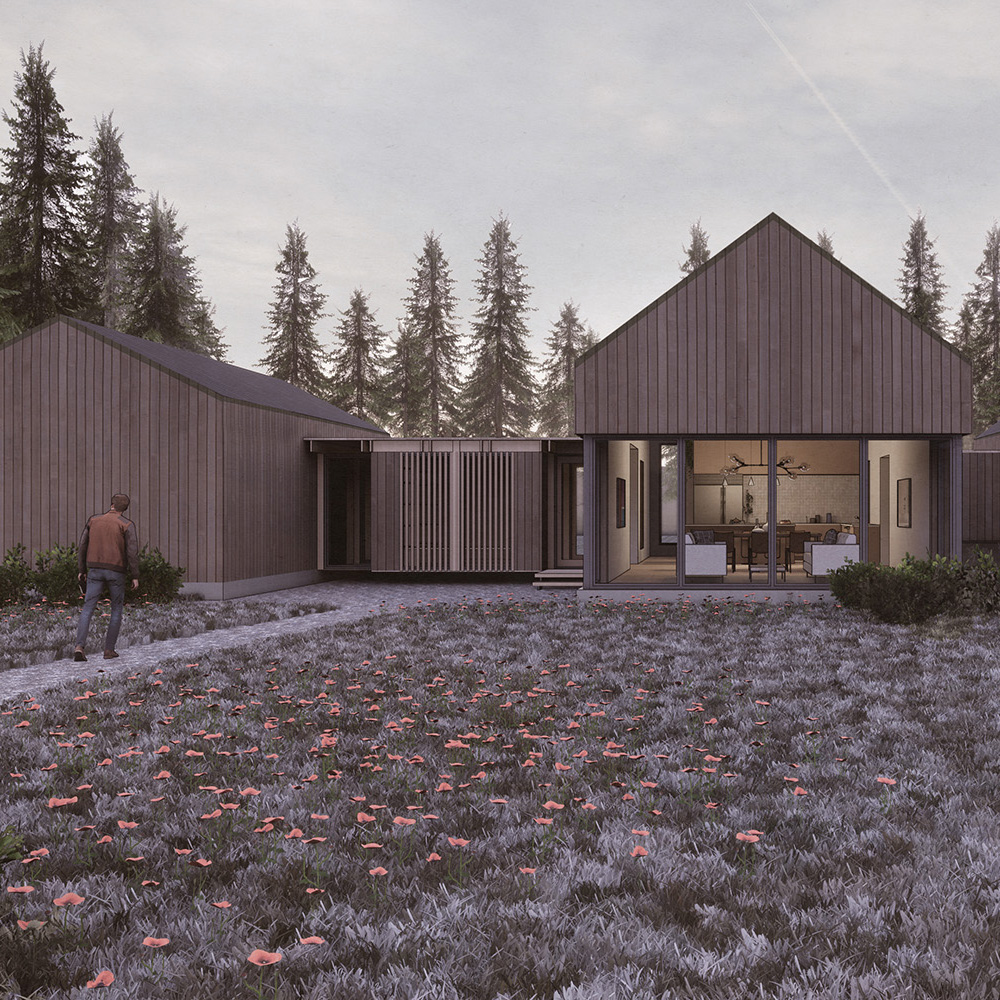 2020 - The OpenHome. Prefab house kits designed with Lake/Flato and Bensonwood.
---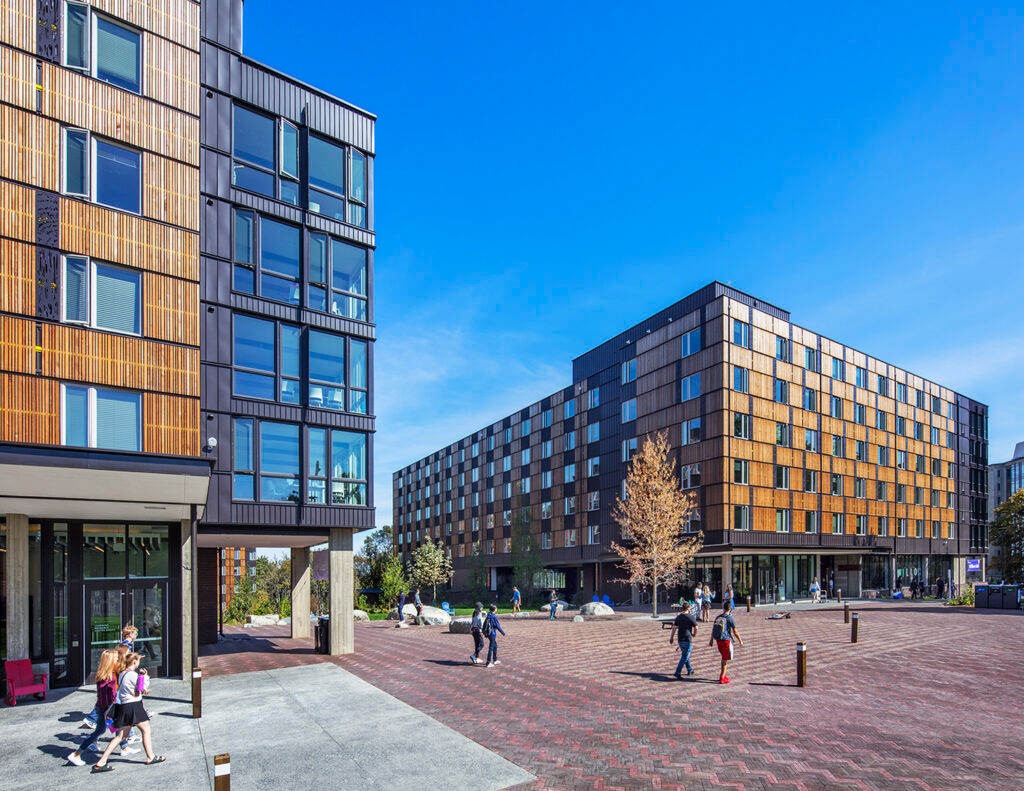 2021 - The University of Washington North Campus Housing, Whitman Lane NE, Seattle WA. A 4-building complex, comprising 3 housing units for undergrads totaling nearly 2000 beds and 1 dining facility. The dorms include Madrona Hall, McCarty Hall, and Willow Hall. Designed with Graham Baba Architects and W. Clark Construction.
---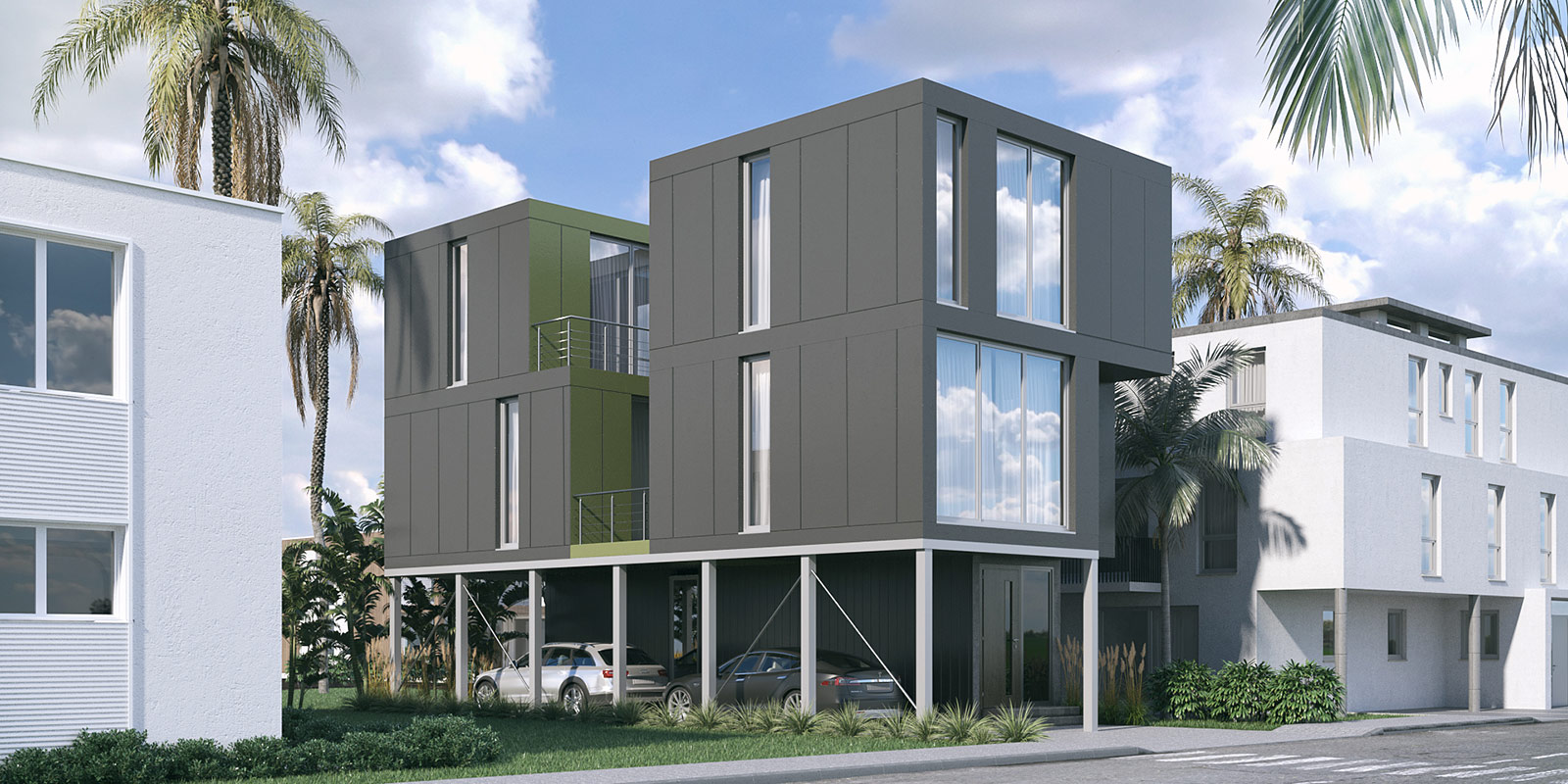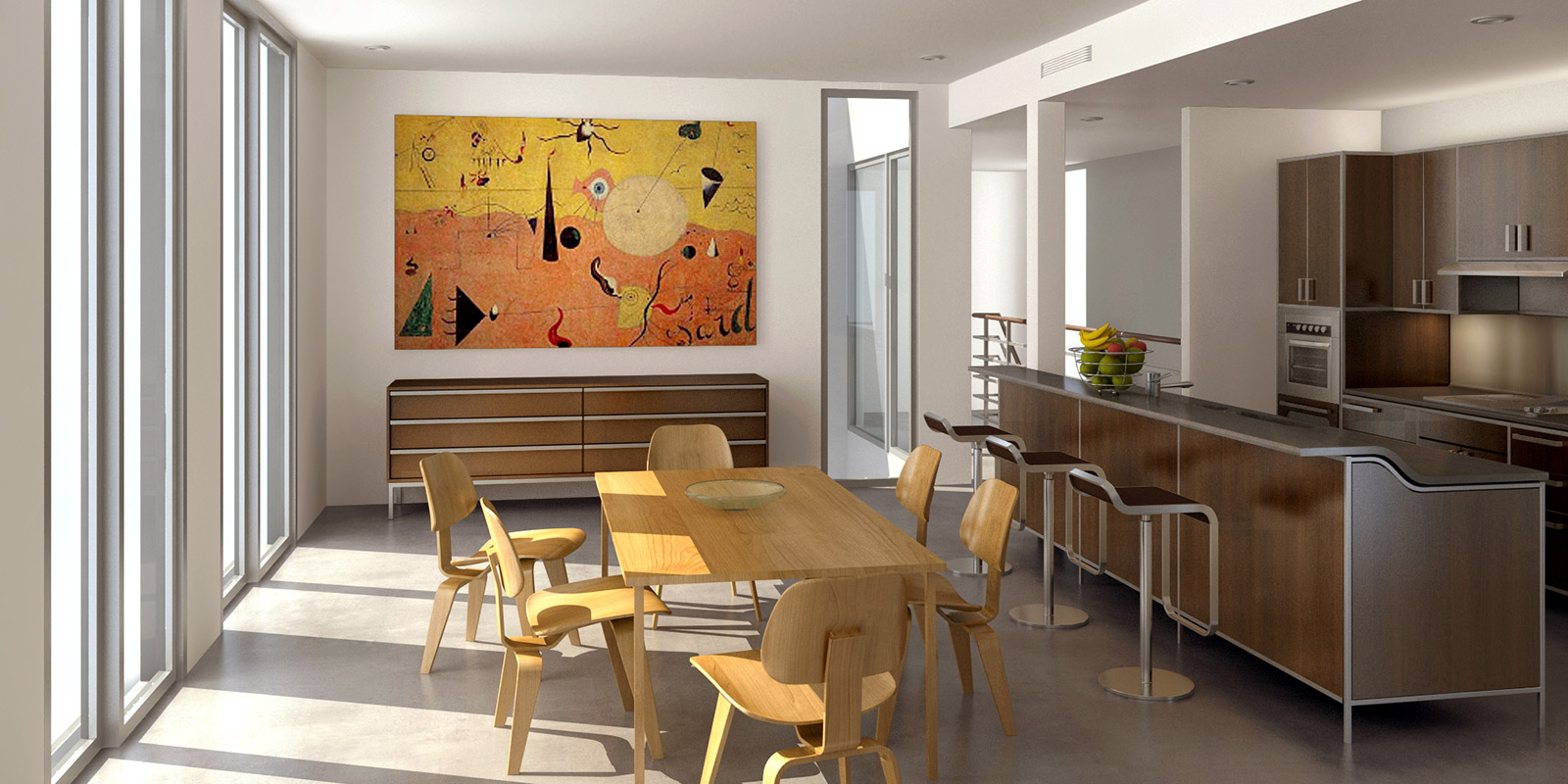 Year unknown - The KieranTimberlake LivingHome 1 Prototype. Unsure if any were built. Designed for LivingHomes, later Plant Prefab.
---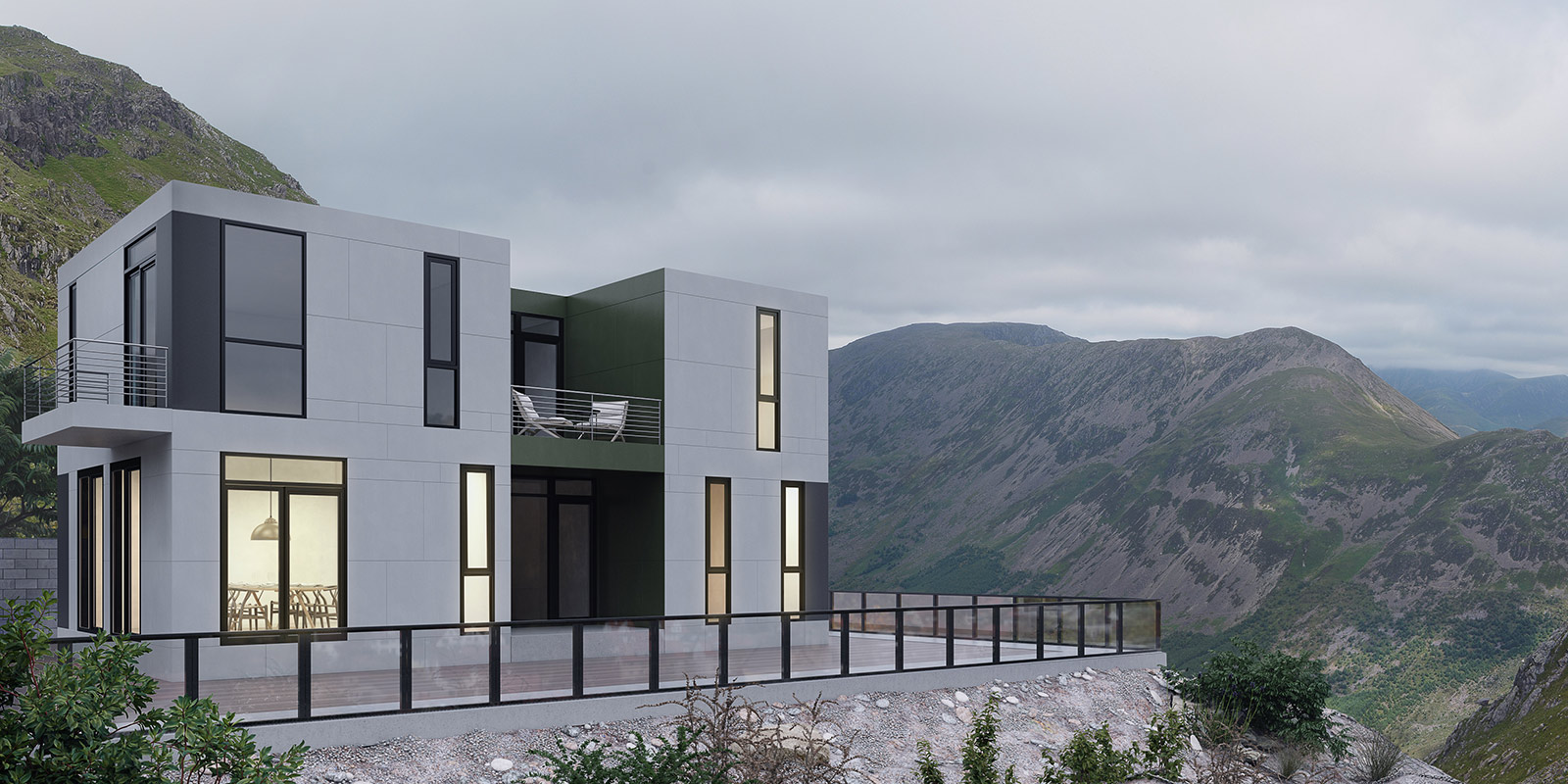 Year unknown - The KieranTimberlake LivingHome 2 Prototype. Unsure if any were built. Designed for LivingHomes, later Plant Prefab.
---
Sources include: Kieran Timberlake.