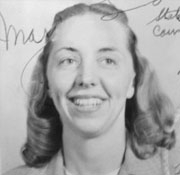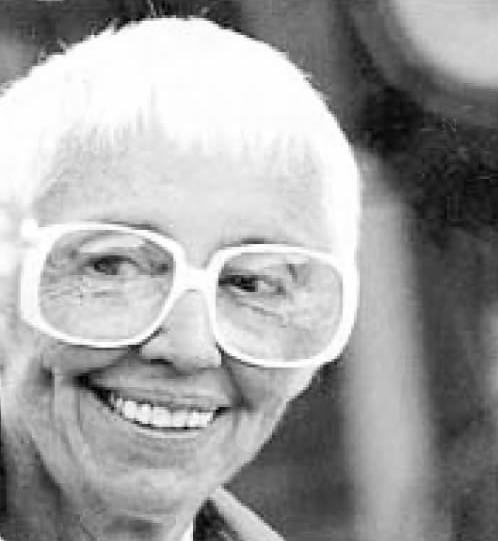 MARY LUND DAVIS (1922-2008)
Davis grew up in Sacramento CA where she helped her father design houses from an early age. During childhood she learned how to sail, and she won a number of races including the 1960 Adams Cup in Chicago. In 1945, she was one of the first women to graduate in architecture from the University of Washington and one of the first women architects to be licensed in WA. She interned at Moore & Massar, Chiarelli & Kirk, and Thomas Grainger & Thomas. In 1950 she married George L. Davis Jr., one of her UW classmates. They had two daughters, Katherine and Gail. George Davis inherited a wood-milling business from his father, prompting the couple to experiment extensively with cabinets and storage spaces, and during the 1950s Mary Lund Davis designed build-it-yourself designs for mid-century modern furniture distributed nationally by the Douglas Fir Plywood Association. In the late 1950s, the couple were among the earliest designers to introduce laminates into kitchen cabinets and counters.
Davis was the first woman architect to be featured in an issue of Architectural Record Houses in 1964. She died in Rancho Mirage CA and her archives are at the University of Washington Library, including photos by architectural photographers Phyllis Dearborn and Robert Massar. Bio adapted from Wikipedia. Research by Catherine Westergaard Cramer.
---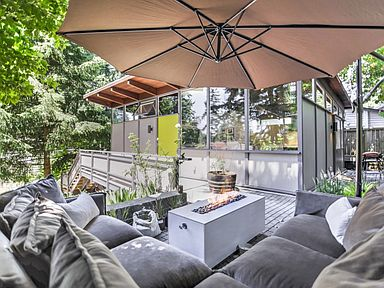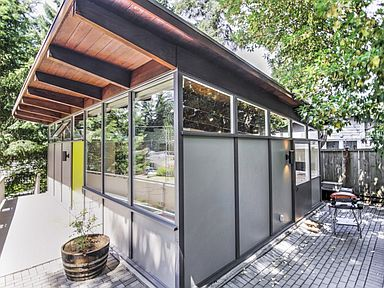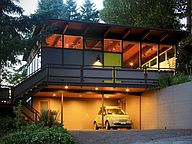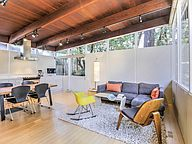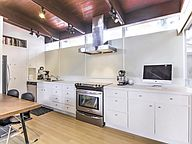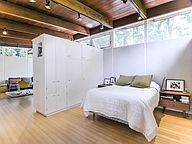 1954 - The Mary Lund Davis Cabin, aka Fircrest House, 137 Del Monte Avenue, Fircrest WA. 800sf. Features prefab panels on post-and-beam framing. Won a 1966 AIA Sunset Western Home Award. Sold in 2018 to Kurt Pelusi.
---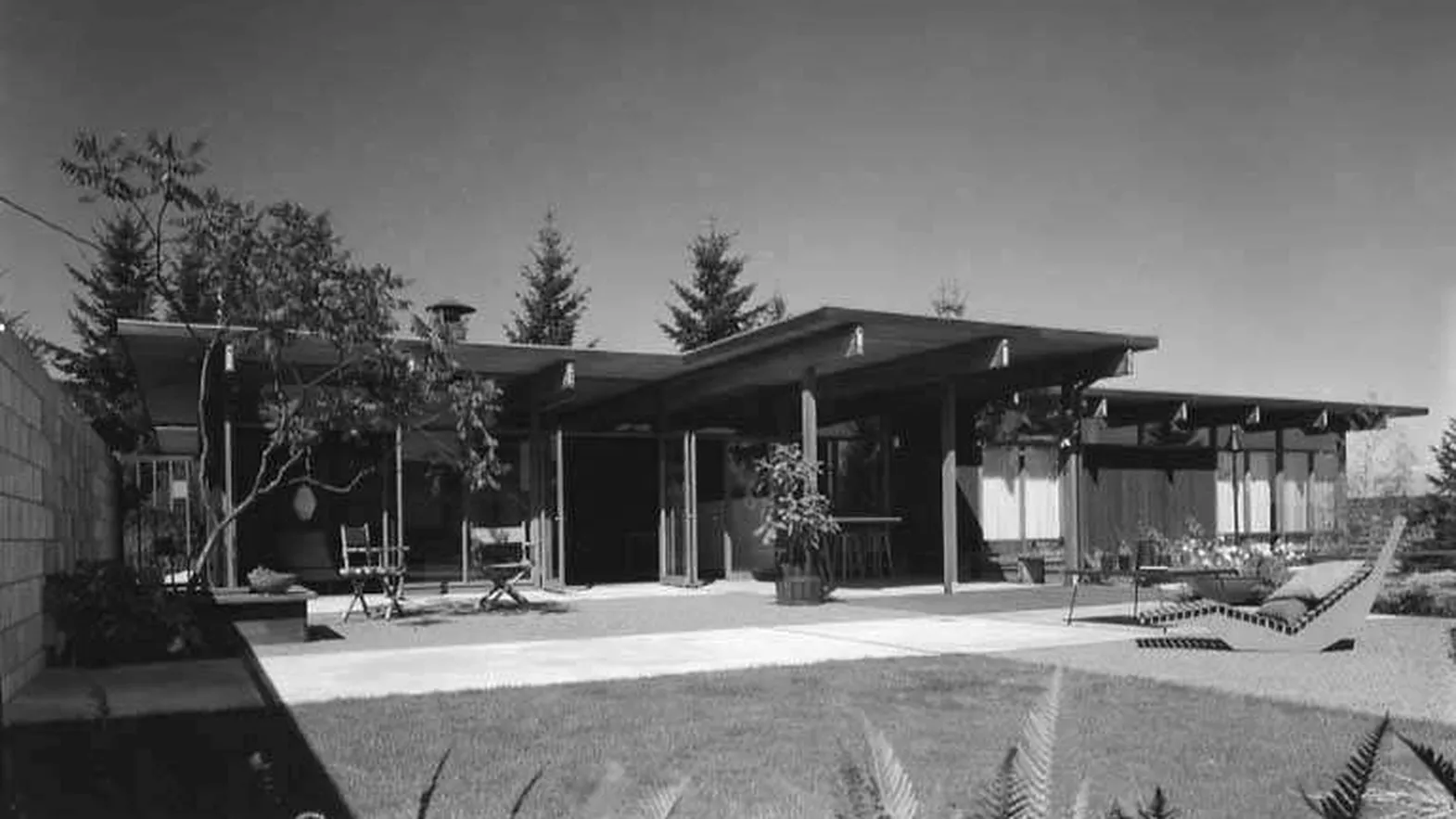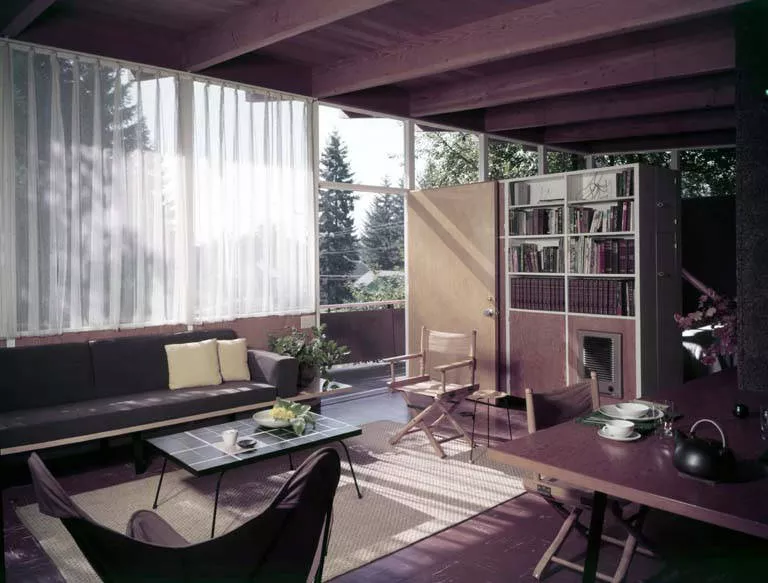 1956 - The Mary Lund Davis and George Davis Home, Tacoma WA. Status unknown.
---

Year unknown - She designed a house for her father-in-law that local critics saw as inspired by Frank Lloyd Wright.
---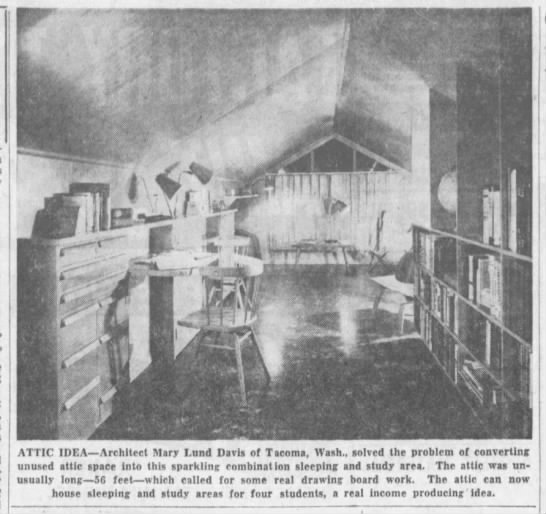 1956 - Attic renovation. Status unknown.
---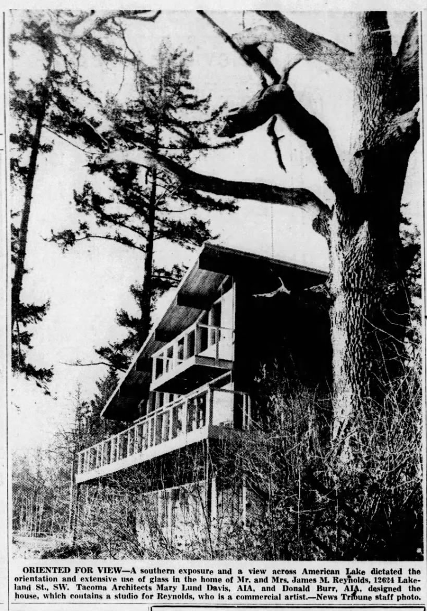 Around 1960 - The James Reynolds House, Lakewood WA. Presumed unbuilt.
---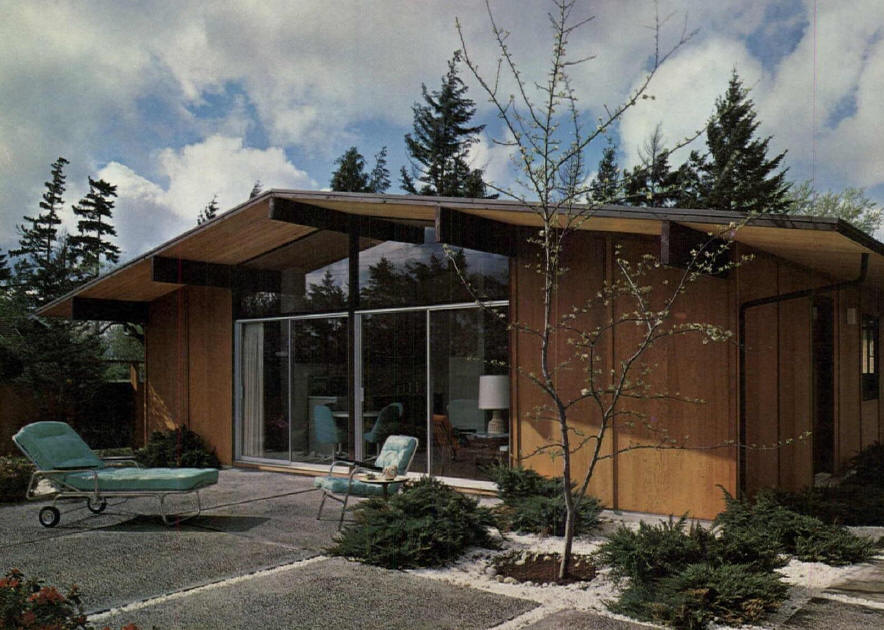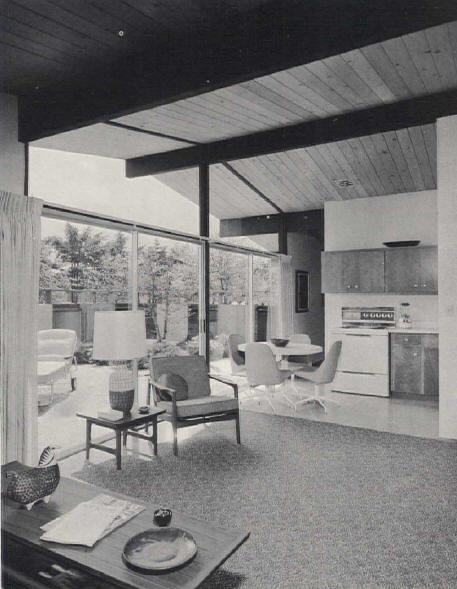 Around 1964 - The Ron Mitchell Development House, Tacoma WA. Featured in Architectural Record Houses of 1964. Built by Ron Mitchell; photo by Charles Pearson. Status unknown.
---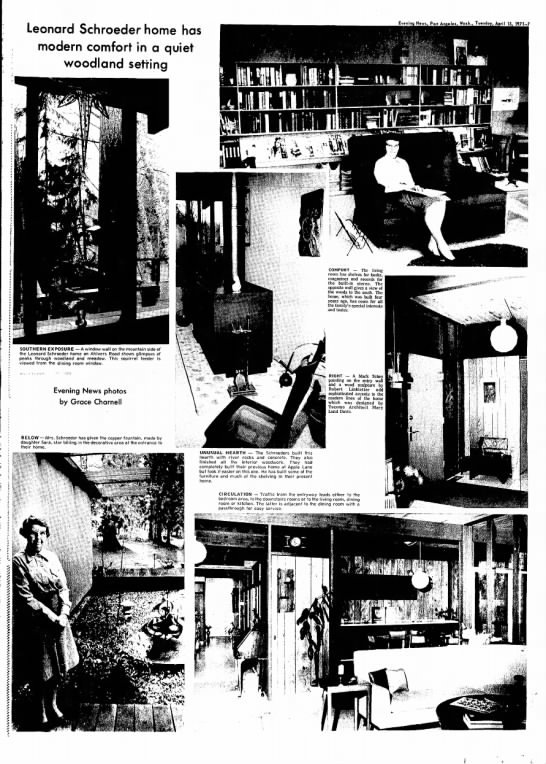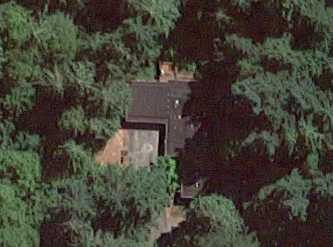 1967 - The Leonard Schroeder House, 531 East Ahlvers Road, Port Angeles WA. Sold in 2005 to Keith Curtid.
---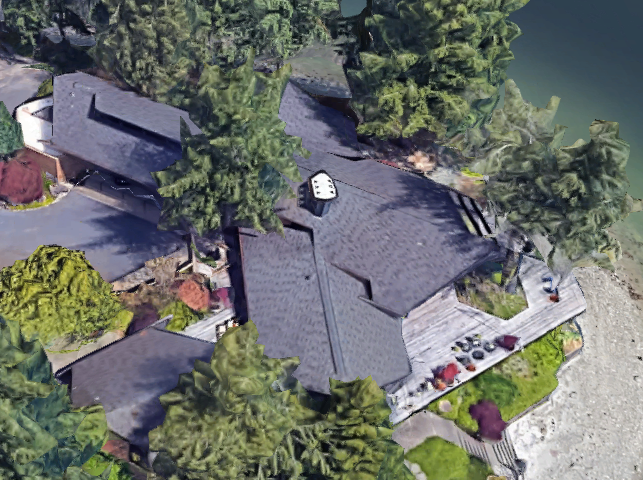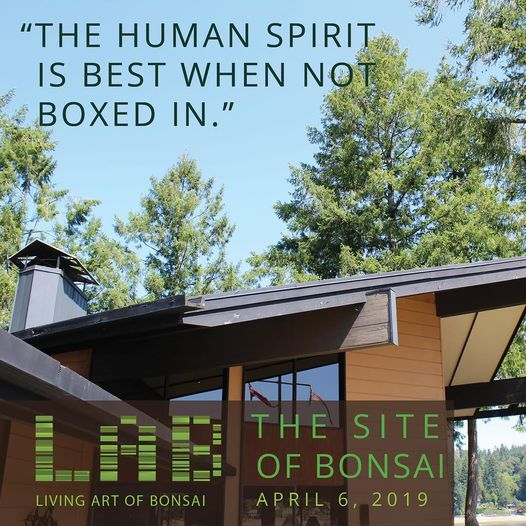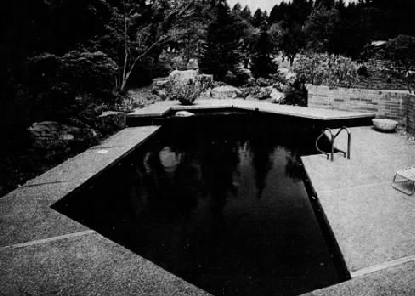 1969 - The Mary Lund Davis Home, 4713 24th Street NW, Wollochet Bay near Gig Harbor WA. Features a number of ingenious storage solutions and built in furniture, exuding a Danish modern-meets Japanese take on minimalist design. Extensive gardens. She retired not long after the house was built. Pool added around 1974, last photo. Sold in 2016 to Pampas Point LLC.
---
Sources include: Architectural Record; Arts and Architecture; AIA Journal.