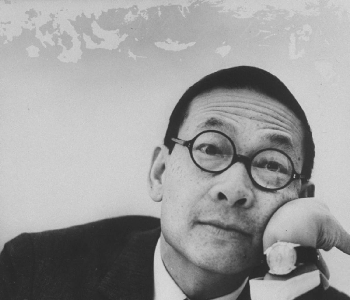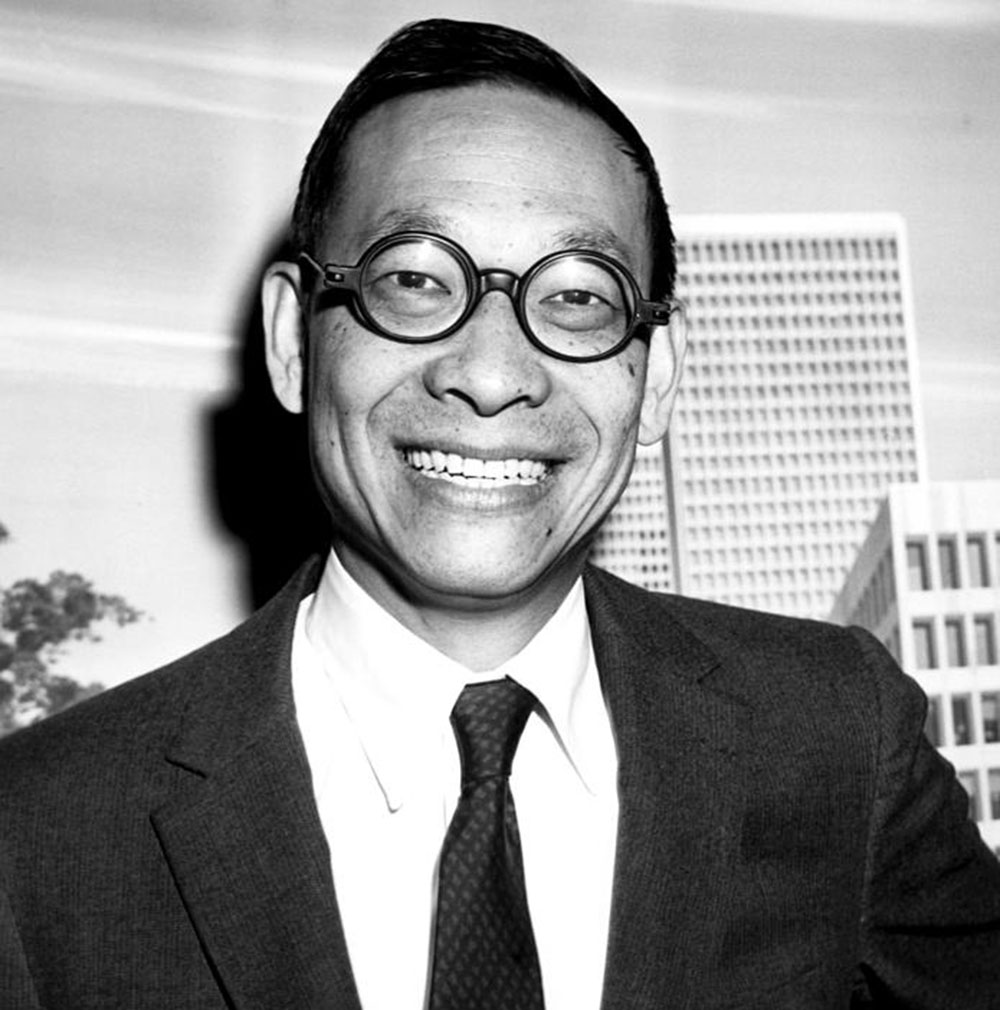 IEOH MING (I. M.) PEI, FAIA RIBA (1917-2019)
Born in Guangzhou and raised in Hong Kong and Shanghai in a wealthy family, in 1935 Pei moved to the United States and enrolled in the University of Pennsylvania's architecture school. Disliking their Beaux-Arts focus, he transferred to MIT to study Modernism. Le Corbusier visited MIT in November 1935, an occasion which powerfully affected Pei: "The two days with Le Corbusier... were probably the most important days in my architectural education." Pei was also influenced by the work of US architect Frank Lloyd Wright. In 1938 he drove to Wright's famous Taliesin complex in Wisconsin. After waiting for two hours, however, he left without meeting Wright. Graduating MIT in 1940, he joined the Harvard Graduate School of Design faculty in 1942. He received a Masters from Harvard in 1946. In 1948, Pei was recruited to Webb and Knapp before establishing I. M. Pei & Associates in 1955, which became I. M. Pei & Partners in 1966 and in 1989 became Pei Cobb Freed & Partners. Pei retired from full-time practice in 1990 and worked occasionally for his sons' architectural firm Pei Partnership Architects.
While visiting New York City in the late 1930s, Pei met a Wellesley College student named Eileen Loo. They began dating and they married in the spring of 1942. Pei suspended his work at Harvard to join the National Defense Research Committee, which coordinated scientific research into US weapons technology during World War II. Pei spent two and a half years with the NDRC but has never revealed details. Pei returned to Harvard in the autumn of 1945, and received a position as assistant professor of design working alongside Walter Gropius and Marcel Breuer.
In 1945 the Pei's had a son, T'ing Chung (died 2003); Eileen withdrew from the landscape architecture program in order to care for him. They were married 70 years and had three more children, Chien Chung (b. 1946) and Li Chung (b. 1949), and Liane (b. 1960). T'ing Chung Pei was an urban planner and alumnus of his father's alma mater MIT and Harvard. Chieng Chung Pei and Li Chung Pei, who are both Harvard Graduate School of Design alumni, founded and run Pei Partnership Architects. Liane Pei is a lawyer.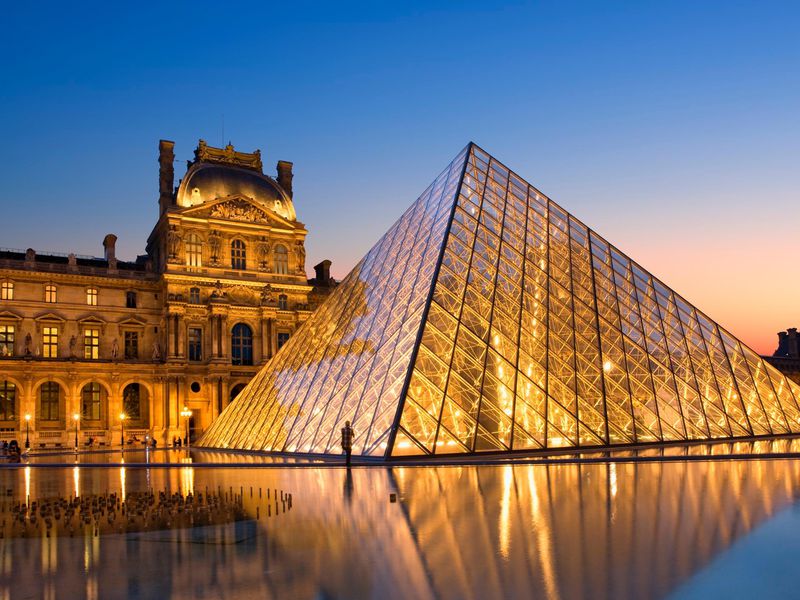 Pei designed many famous buildings all over the world but none as famous as the 1988 Louvre Visitor's Center, aka the Pyramid, Paris, France. Other buildings included the 1967 National Center for Atmospheric Research, Boulder CO; the 1979 John F. Kennedy Presidential Library and Museum, Boston MA; the 1976 Hancock Tower, Boston MA; the 1978 National Gallery East Building, Washington DC; the Javits Center in New York NY; the Morton H. Meyerson Symphony Center in Dallas TX; the Dallas City Hall, Dallas TX; Bank of China, Hong Kong; the 1995 Rock and Roll Hall of Fame in Cleveland OH; the Suzhou Museum; the Museum of Islamic Art in Doha, Qatar; the 2009 Macao Science Center in Macau, China; L'Enfant Plaza, Washington DC; the S. I. Newhouse School of Public Communications at Syracuse University; the Sundrome terminal at JFK Airport, and dormitories at New College of Florida.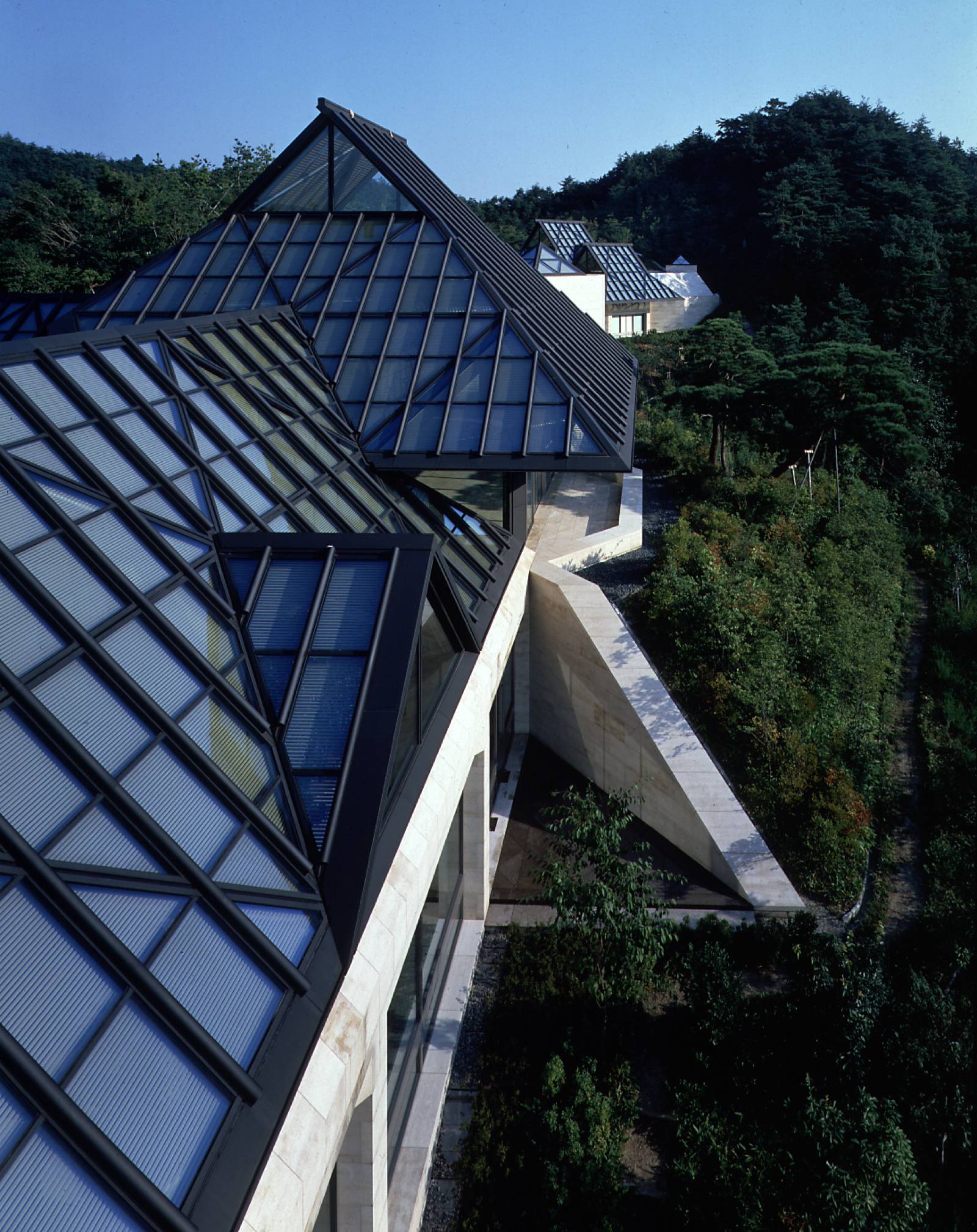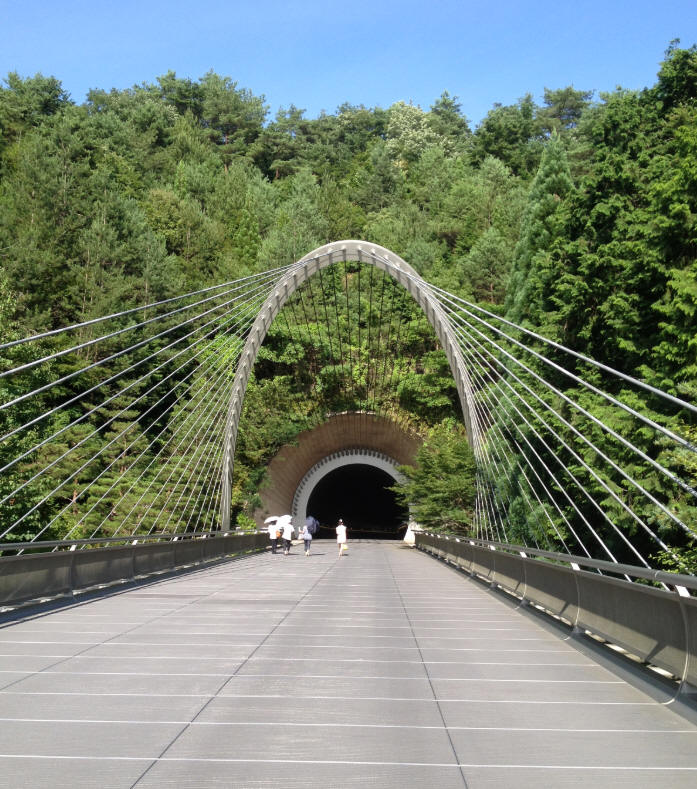 One of his most unusual projects was for the spiritual group Shinji Shumeikai. The Miho Museum project in Japan required a hole cut through a nearby mountain, connected to a major road via a bridge suspended from ninety-six steel cables and supported by a post set into the mountain. The resulting building was 80 percent underground at a cost of $350 million.
Pei won nearly every architecture award, including the Arnold Brunner Award from the National Institute of Arts and Letters (1963), the Gold Medal for Architecture from the American Academy of Arts and Letters (1979), the AIA Gold Medal (1979), the first Praemium Imperiale for Architecture from the Japan Art Association (1989), the Lifetime Achievement Award from the Cooper-Hewitt National Design Museum, the 1998 Edward MacDowell Medal in the Arts, and the 2010 Royal Gold Medal from the Royal Institute of British Architects. In 1983 he was awarded the Pritzker Prize. In 1992, Pei was awarded the Presidential Medal of Freedom by President George H. W. Bush. Bio adapted from Wikipedia.

Interview by John Peter
---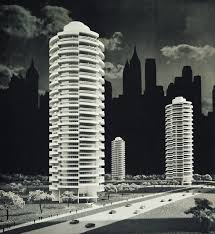 1949 - The Helix Apartments, New York, New York. Unbuilt. Designed for William Zeckendorf. St. Louis MO and South America were also considered as sites.
---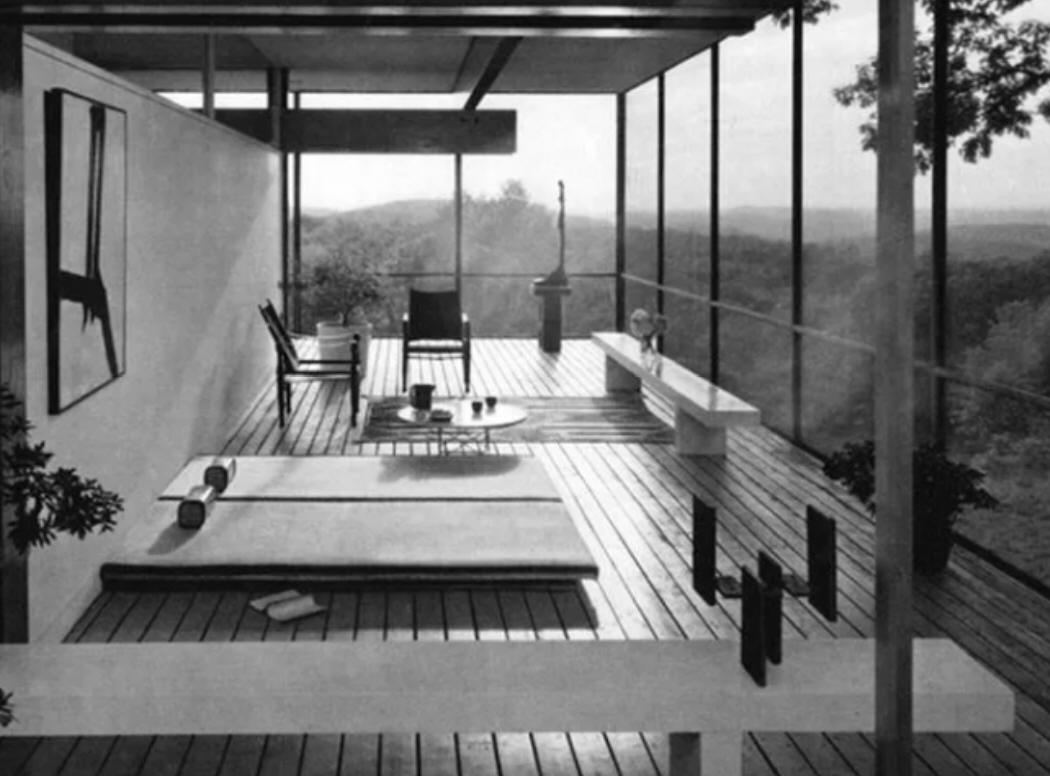 1952 - The Pei Weekend House, 484 Mount Holly Road, Katonah NY. Still in the Pei family as of 2019.
---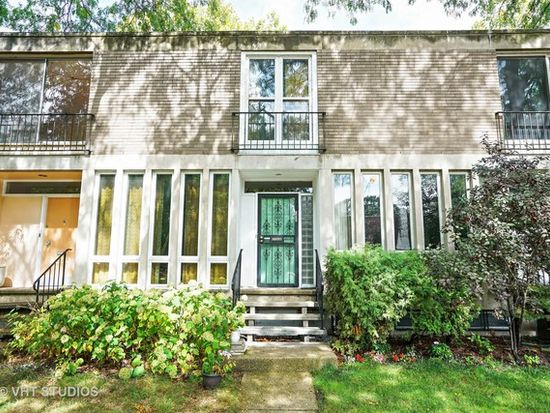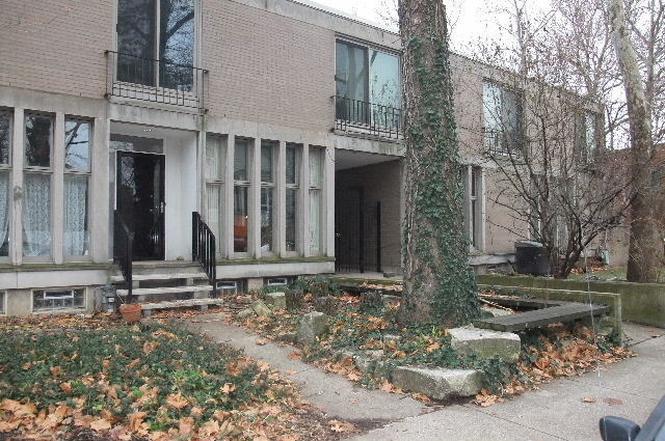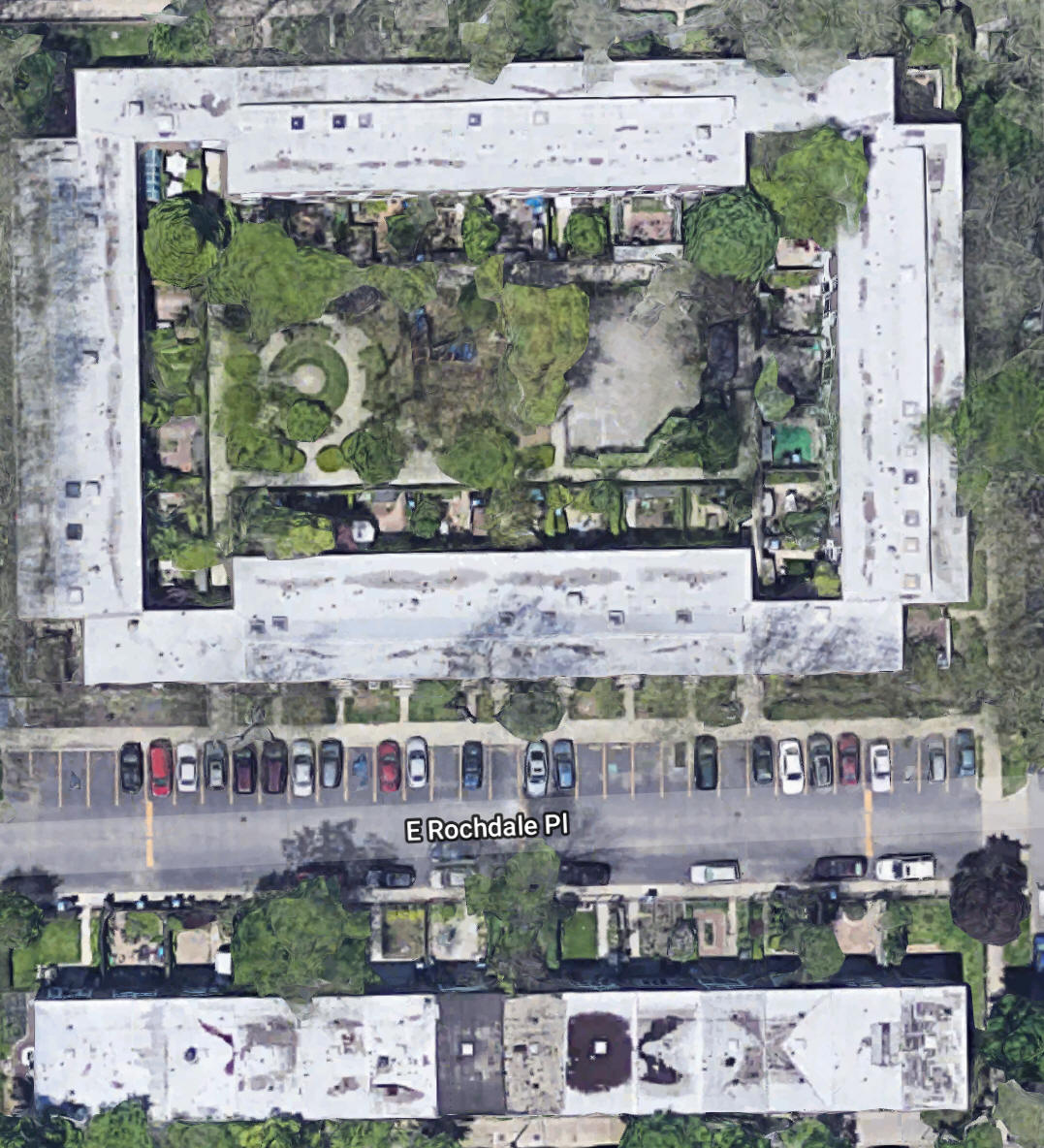 1958 - Hyde Park Cooperative Homes, 1402-1428 East 54th Street, Chicago IL. Top photo is 1408 East 54th Street. In the early 1960s Pei did a matching project surrounded by South Blackstone, Dorcester Avenue, East 54th Place and Rochdale Place. Second photo is 1407 E. 54th Place. Bottom map shows the second set of townhouses in a square, enclosing a central courtyard. The University Apartments are next door.
---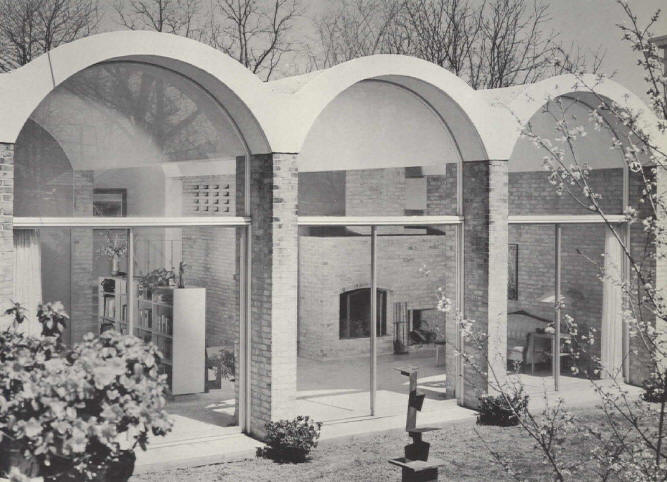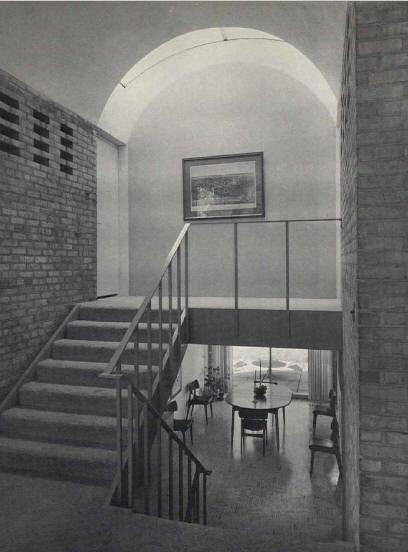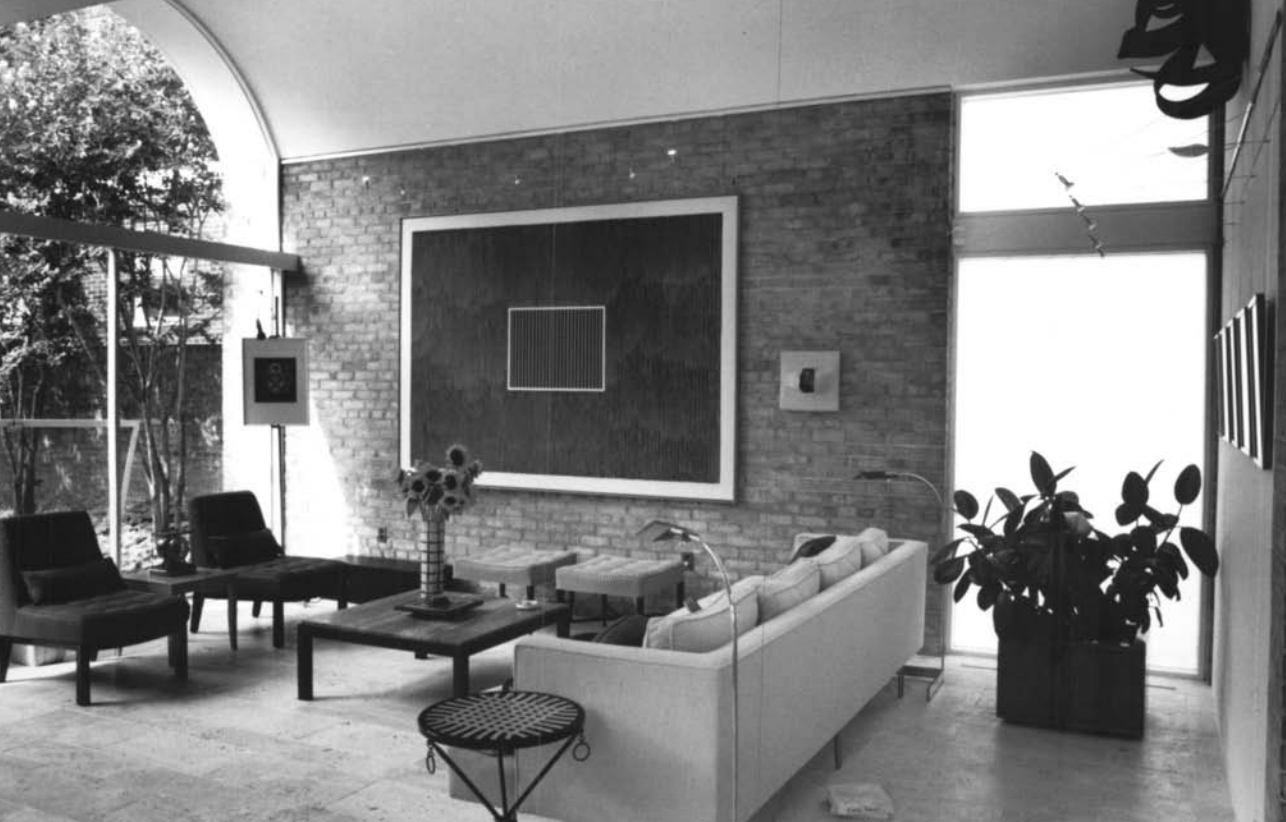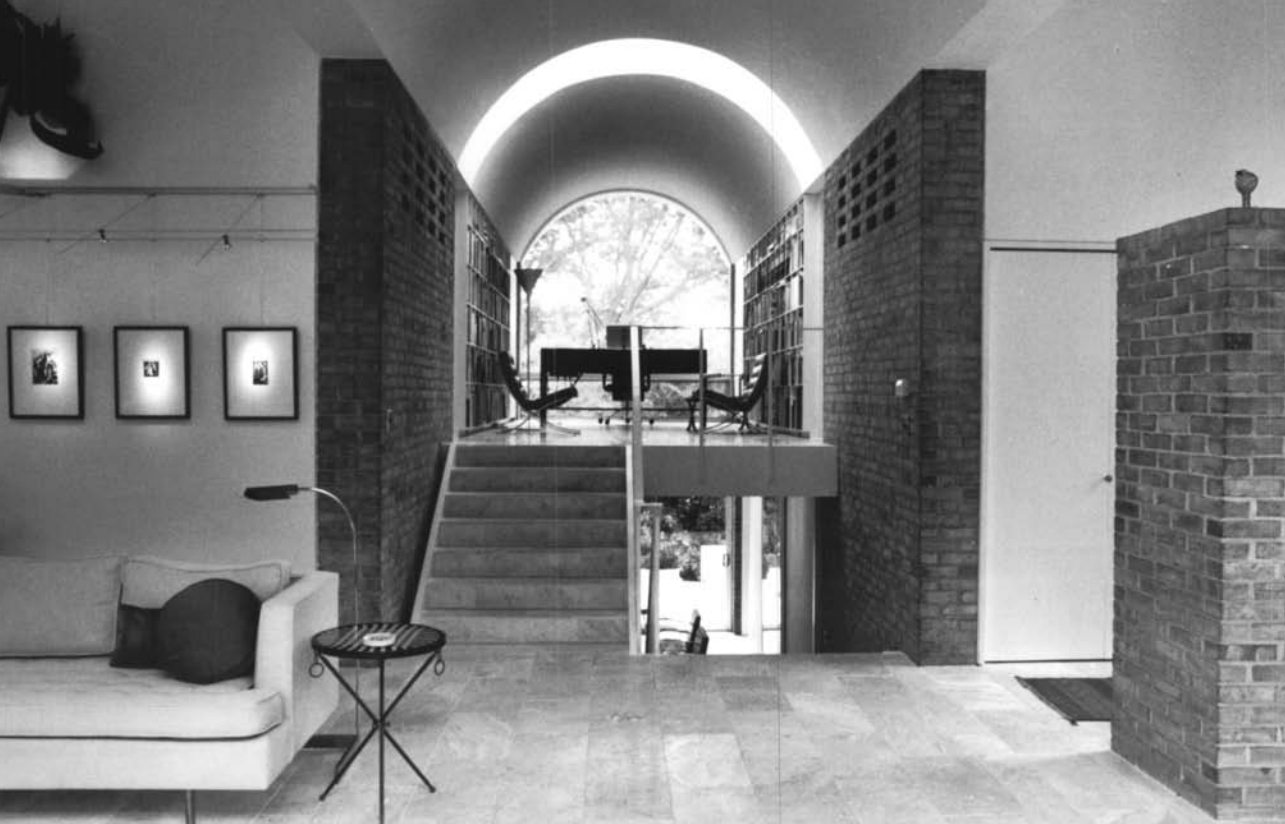 1960 - The William L. Slayton Townhouse, 3411 Ordway Street NW, Washington DC. B/W photos by Richard Williams; landscape design, Ray Murphy; engineering, Severud-Elstad-Krueger; project manager, Kellogg Wong; BW photos by Joseph Molitor. Featured as an Architectural Record House of 1964. Sold. Renovated in 2002 by Hugh Newell Jacobsen. Added in 2008 to the National Register of Historic Places. Sold in 2009 to Alexander Cohen and Kim Allen. Renovated by Maurice Walters.
---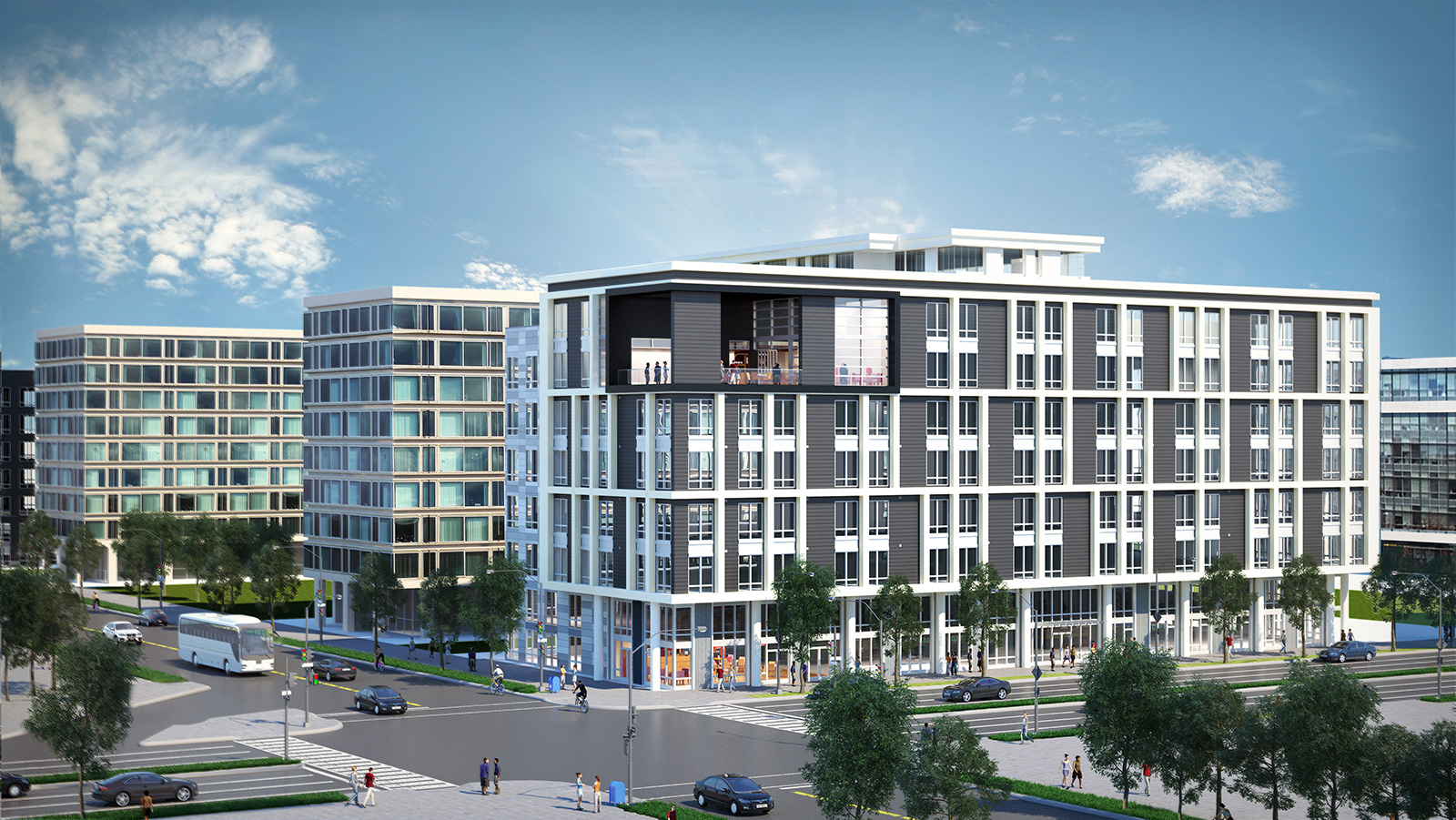 1961 - The Town Center Plaza Apartments, 1001-1101 3rd Street SW, Washington DC. Two buildings for developer William Zeckendorf. Photo is the rendering of construction in 2018, adding a new building on the site.
---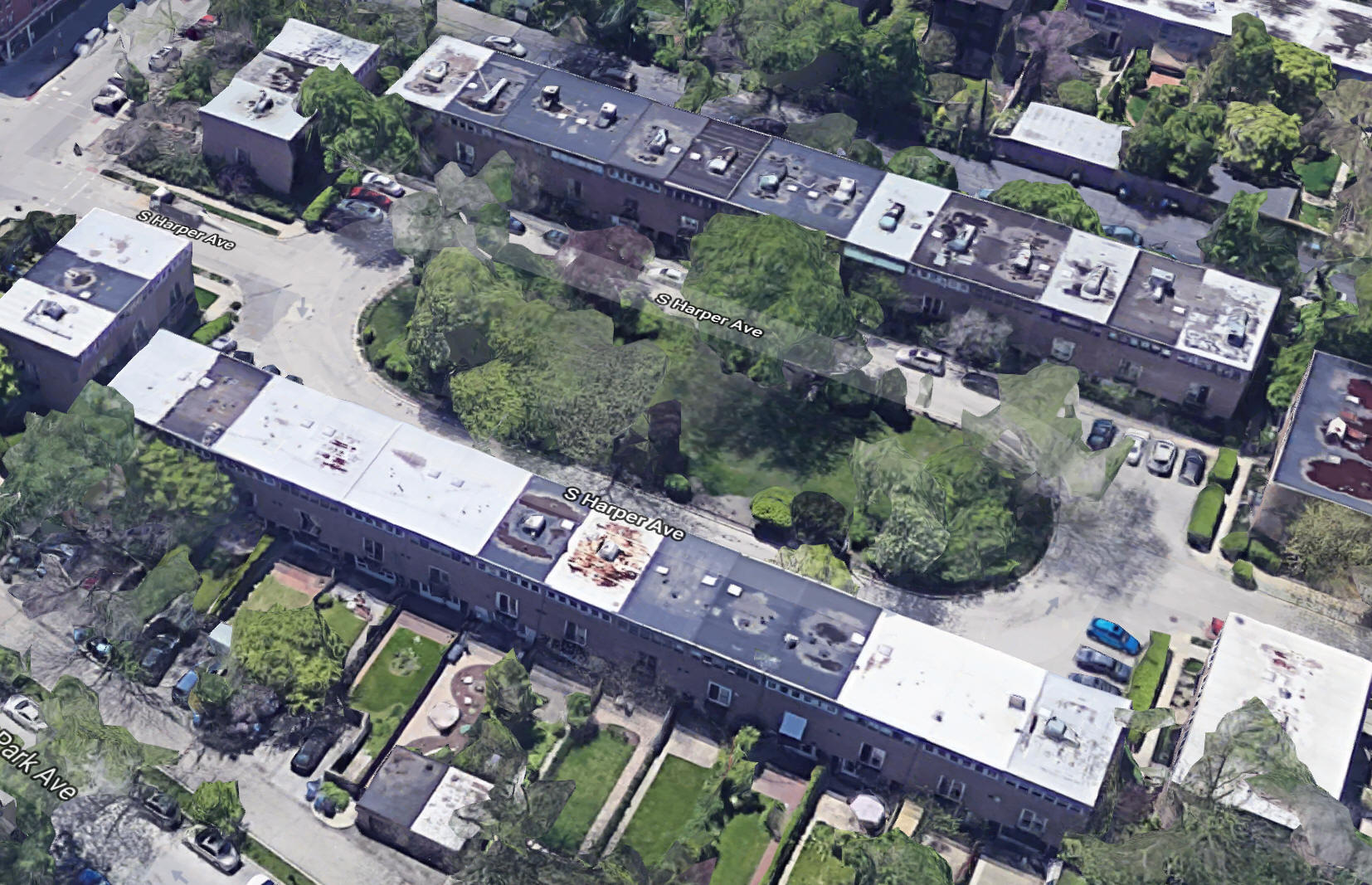 1961 - The Hyde Park Kenwood Urban Renewal Project, Chicago IL. University Neighborhood Homes, South Lake Park Avenue between East 56th and East 57th, designed with Harry Weese.
---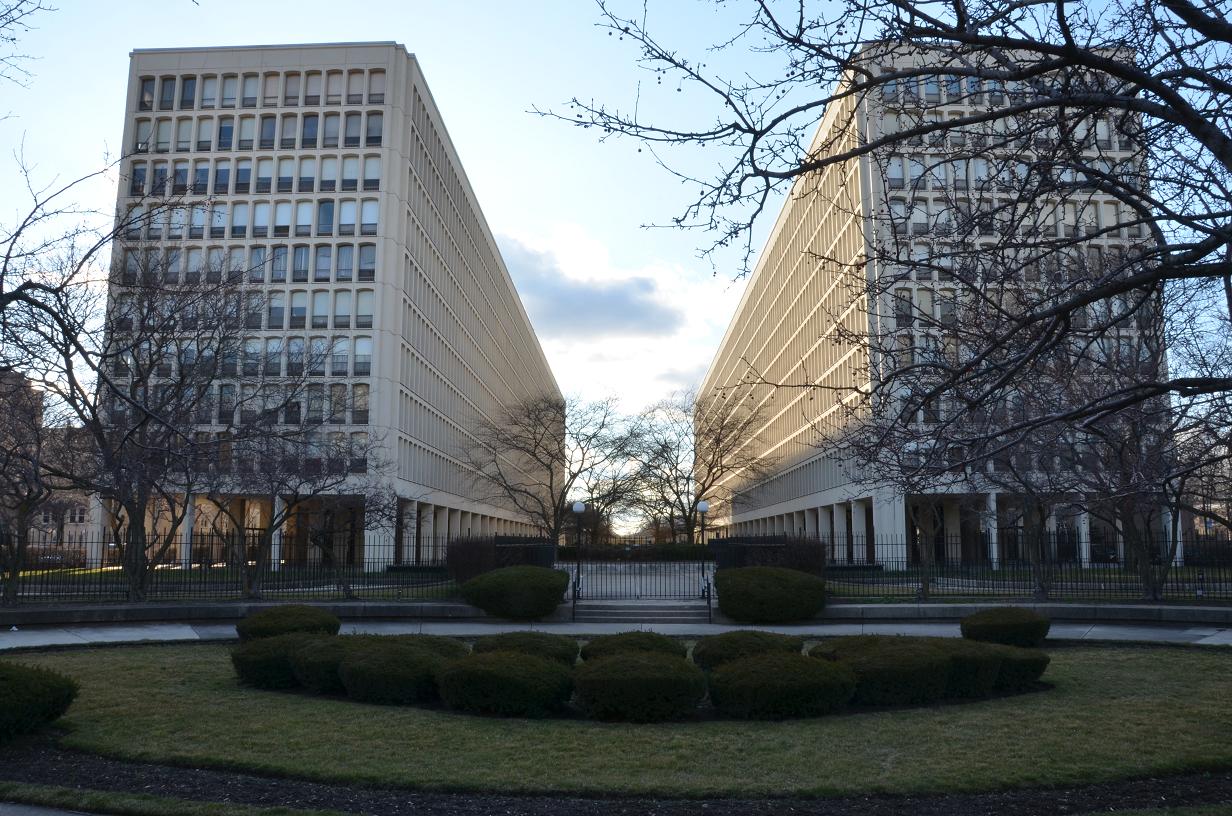 1961 - The University Condominiums, formerly University Apartments, 1400-1451 East 55th Street, Chicago IL. Approximately 150 units. Designed with Loewenberg and Loewenberg.
---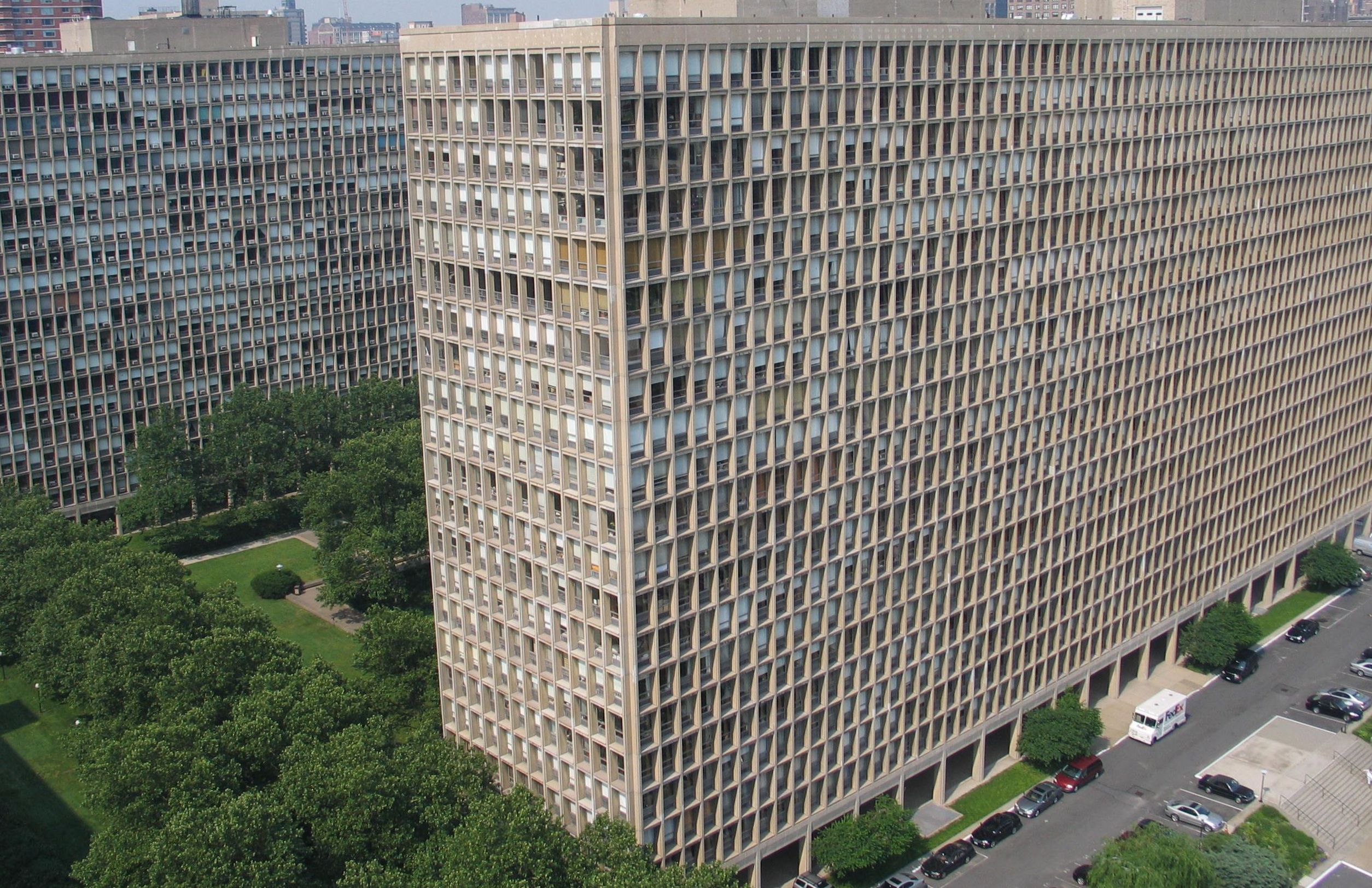 1961 - The Kips Bay Towers Condominiums, 330 East 33rd Street, New York NY.
---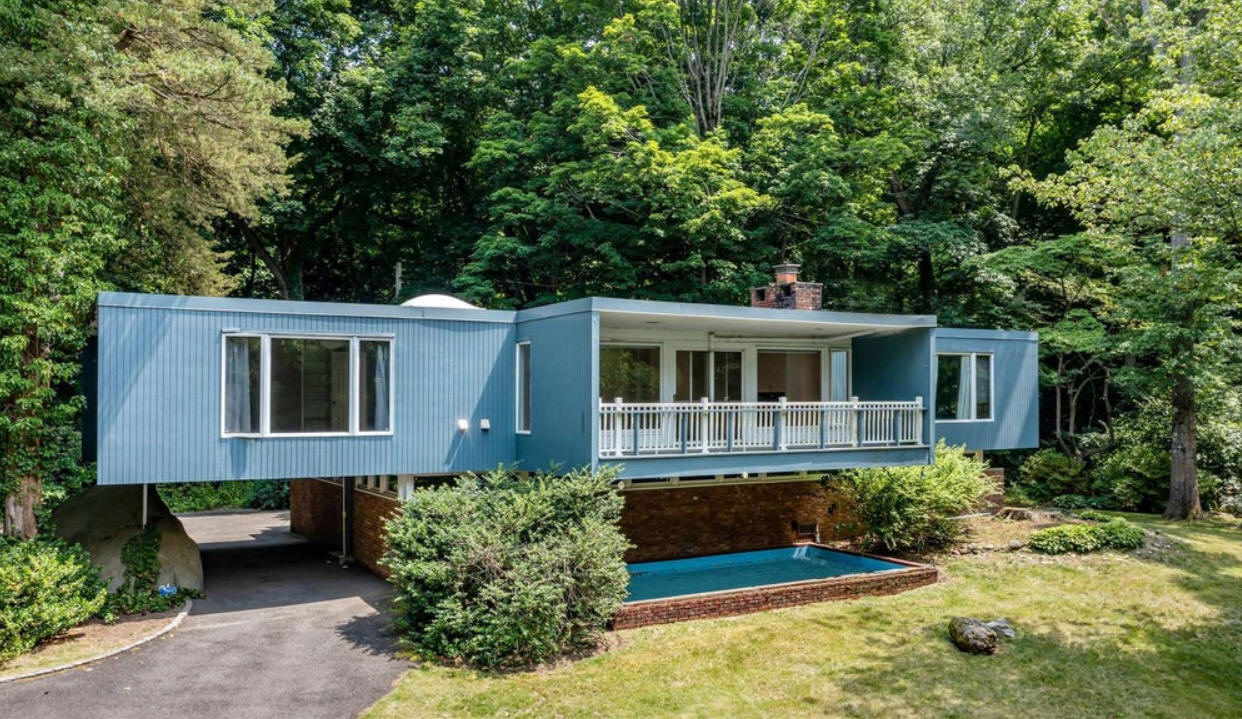 1961 - The Nicolas Salgo House, 25 Wood Road, Sands Point NY. Salgo and Pei were friends. In 1951, according to Pei Cobb Freed & Partners, Salgo asked Pei to design a house. Pei prepared a preliminary design but it was exorbitantly expensive. With Pei's consent, Salgo gave the design to a different architect, who reduced the size of the house and changed the materials, basically "eliminating all the brilliant ideas," as Salgo put it in a 1996 interview with the architectural historian Janet Adams Strong. Salgo liked the house and lived in it until 1965; his first wife remained there until around 1980. Sold several times. Sold in 2013. For the record, it is considered by the firm to be based on a design by I. M. Pei but not designed by I. M. Pei. Sadly, it is advertised for sale as a teardown in 2023.
---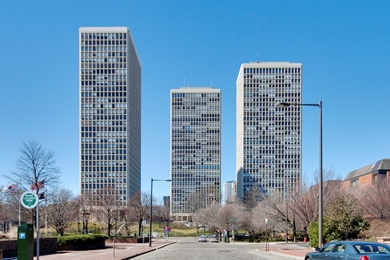 1964 - The Society Hill Towers, 285 St James Place, Philadelphia PA.
---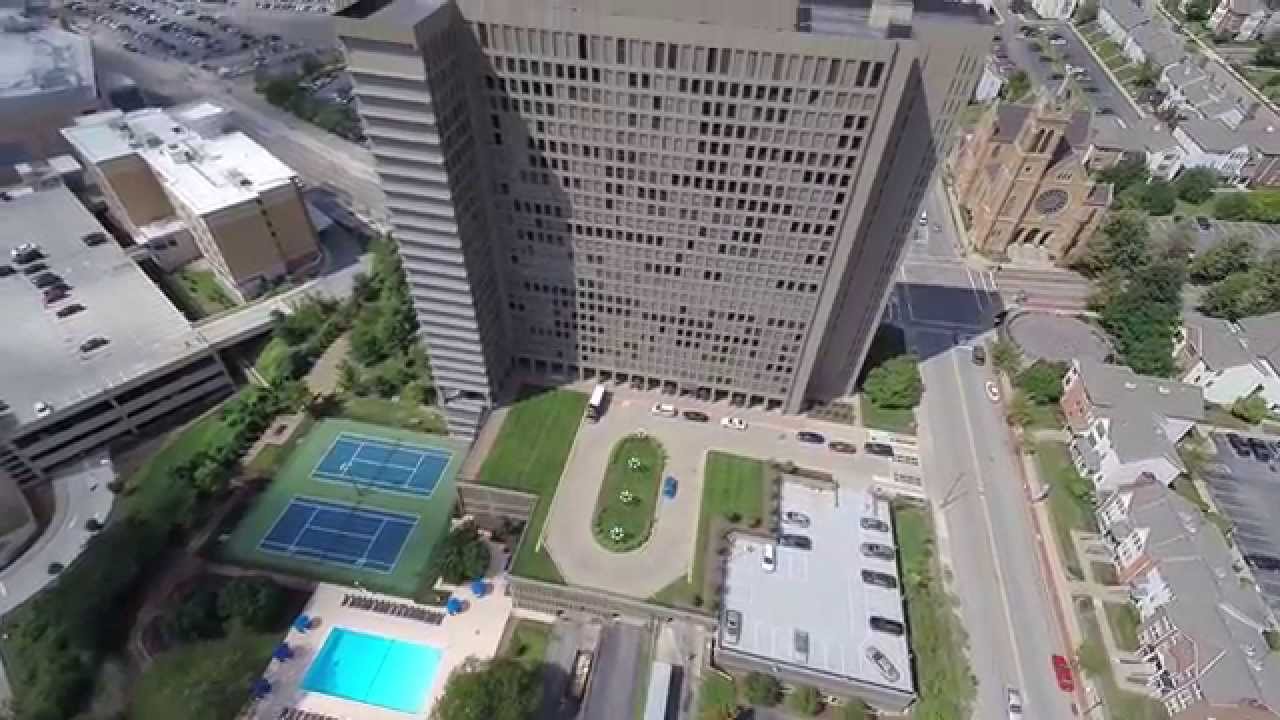 1964 - The City View, aka the Washington Place Apartments, 1420 Centre Avenue, Pittsburgh PA. Commissioned mid-1950s.
---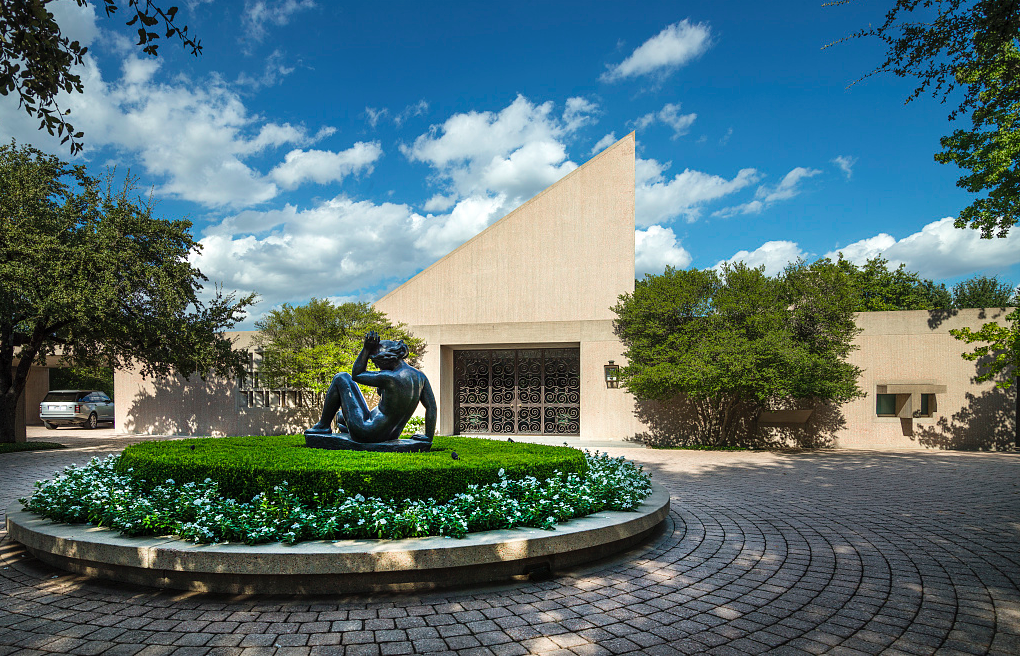 1969 - The Charles and Anne Valliant Burnett Windfohr Tandy House, 1400 Shady Oaks Lane, Westover Hills, Fort Worth TX. 20000 sf. This is the only known private residence designed by Pei. They married in 1969 and hired Pei to design a home on a piece of property where in 1949 Frank Lloyd Wright designed "Crownfield" for Anne and her then-husband Robert Windfohr. Featured in: House & Garden, November 1970; Horizon magazine, April 1978. Deeded to Anne Tandy's daughter, Anne Windfohr Marion, founder of the Georgia O'Keefe Museum in Santa Fe NM.
---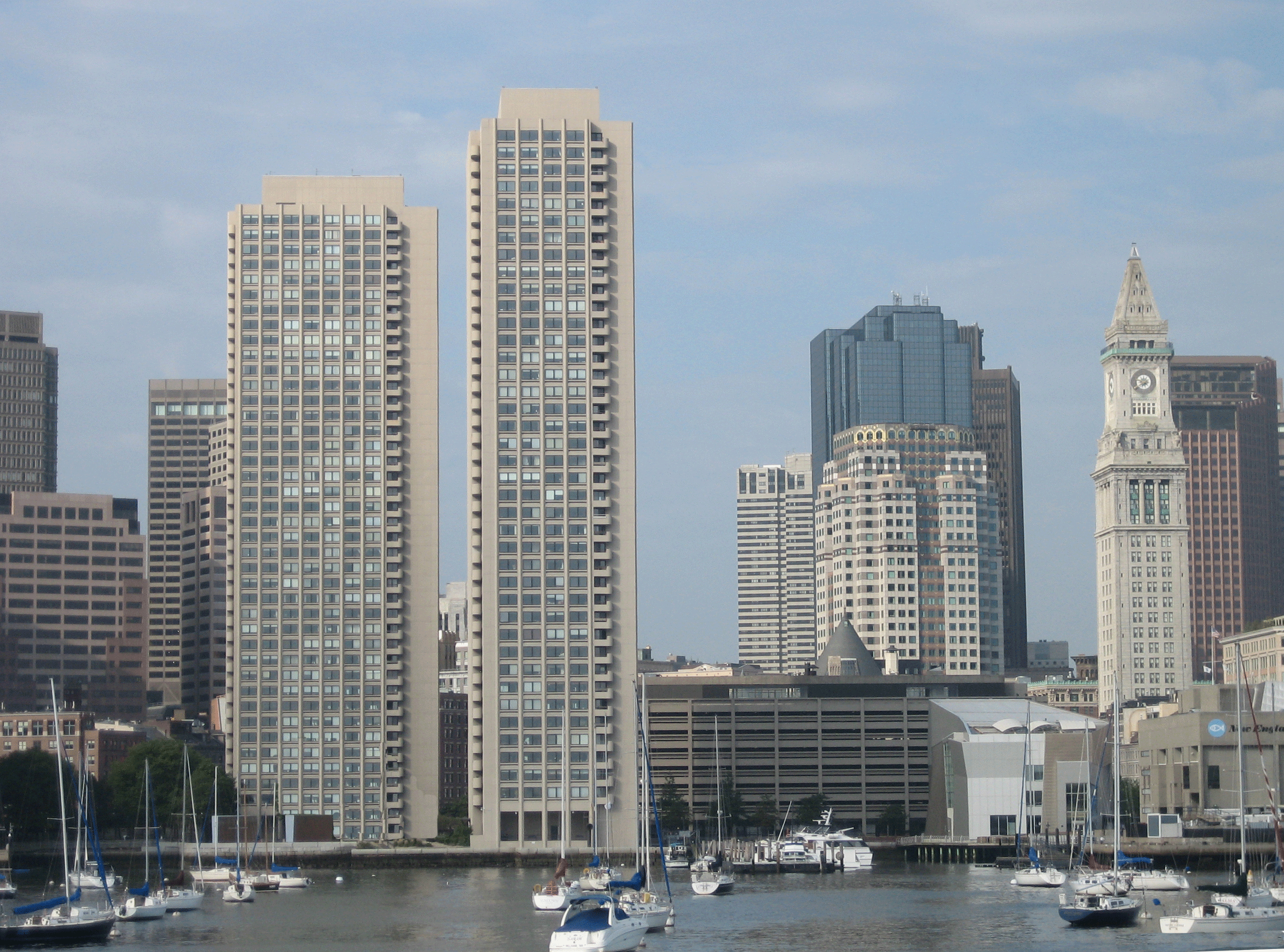 1971 - The Harbor Tower Apartments, 65-85 East India Row, Boston MA. 624 units in two 40-floor, matching condominium towers.
---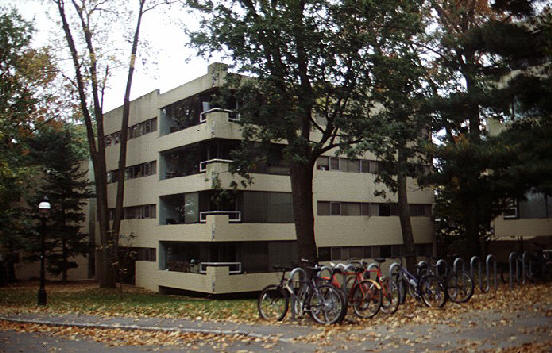 1973 - The Spelman Hall Apartments, between University Place and Payne Drive, Princeton University, Princeton NJ. Spelman Hall includes eight separate structures built on a diagonal pathway. Named for Laura Spelman Rockefeller, American abolitionist, teacher, and wife of John D. Rockefeller.
---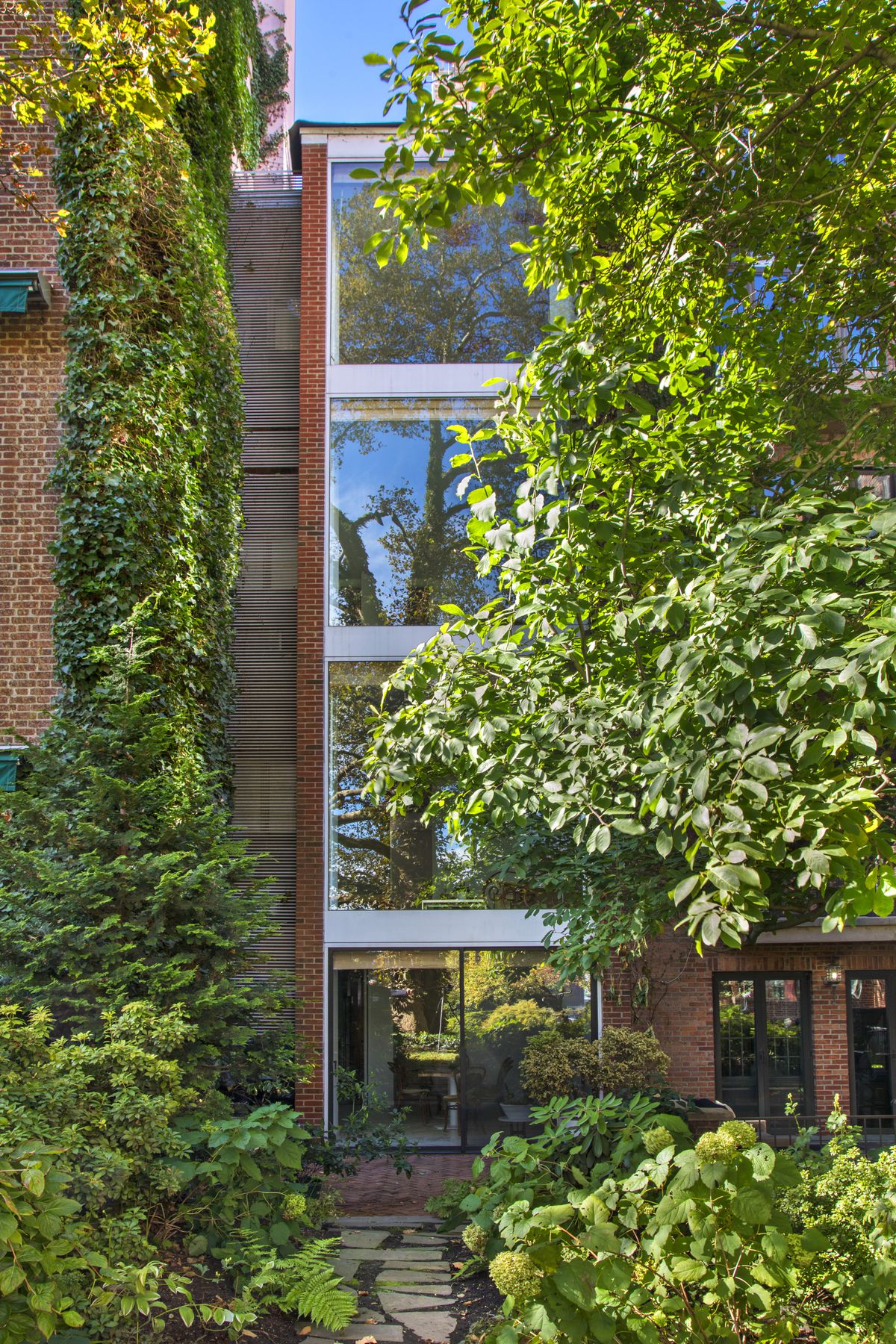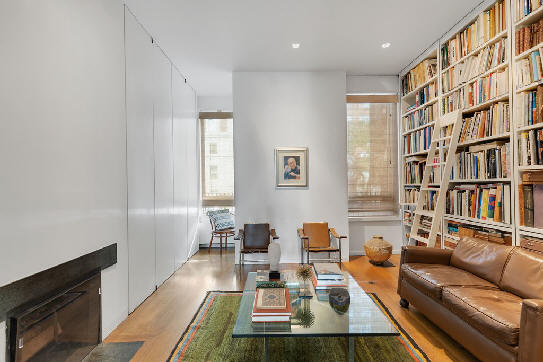 1973 - The I. M. and Eileen Pei Renovation, 11 Sutton Place, New York NY. 3848 sf. Sold in 2021 to Gardner Tompkins LLC.
---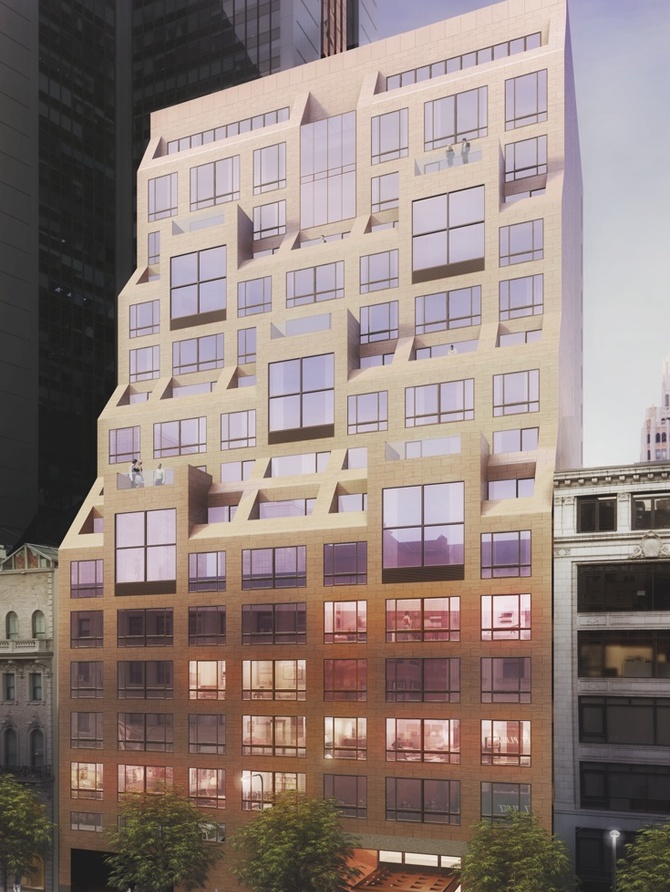 2008 - The Centurion, 33 West 56th Street, New York NY. Designed with son Sandi Pei. The building contains 48 spacious one-of-a-kind residences, which range from one-to-four bedrooms and from 750 to 3,400 square feet. Video.