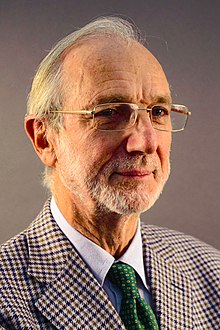 RENZO PIANO (1937-)
Piano was born and raised in Genoa, Italy, into a family of builders. Renzo studied architecture at the University of Florence and Polytechnic University of Milan. He graduated in 1964 with a dissertation about modular coordination and began working with experimental lightweight structures and basic shelters. Piano taught at the Polytechnic University from 1965-1968, and worked for Louis Kahn in Philadelphia and the Polish engineer Zygmunt Stanisław Makowski in London. He and British architect Richard Rogers opened their own firm, Piano and Rogers, in 1971. Then in collaboration with the Italian architect Gianfranco Franchini, they won an international competition for the most prestigious project in Paris, the Centre Georges Pompidou, the new French national museum of 20th century art. The building was an astonishing success, entirely transforming the character of a run-down commercial section and made Piano one of the best-known architects in the world.
In 1977 Piano ended with Rogers and began a new collaboration with engineer Peter Rice, who had assisted in the design of the Pompidou Center. They established their offices in Genoa. His notable buildings include the Centre Georges Pompidou in Paris with Richard Rogers, the Shard in London; the Stavros Niarchos Foundation Cultural Center in Athens; the Whitney Museum, the Morgan Library Renovation, and the New York Times Building in New York City; Kansai Intl Airport in Osaka, Japan. In 1998, Piano won the Pritzker Prize, with the jury comparing Piano to Michelangelo and da Vinci and crediting him with "redefining modern and postmodern architecture." Piano founded the Renzo Piano Building Workshop (RPBW) in 1981. In 2017 it had 150 collaborators in offices in Paris, Genoa, and New York. After his nomination as Senator for Life in 2013, an honour limited to five office holders in the sole gift of the Italian President, Renzo Piano set up a team of young architects called G124 whose mission is to work on the transformation of Italy's major cities' suburbs. Team members are paid with Renzo Piano senator's salary and change every year through a public selection. Projects have been developed in Turin, Milan, Padua, Venice and Rome. He lives in Paris. Research by Catherine Westergaard Cramer. Bio adapted from Wikipedia.
---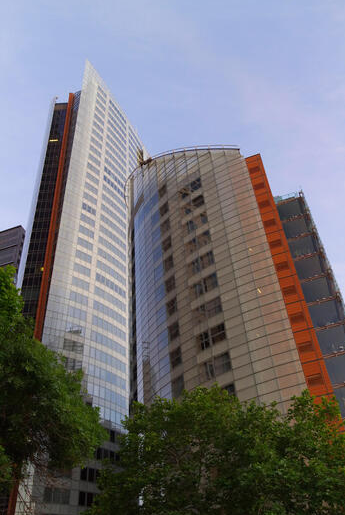 2000 - The Aurora Place Residential Towers, 88 Phillip Street, Sydney Austrailia. Two towers, an eighteen-story residential building next to a forty-one story office building.
---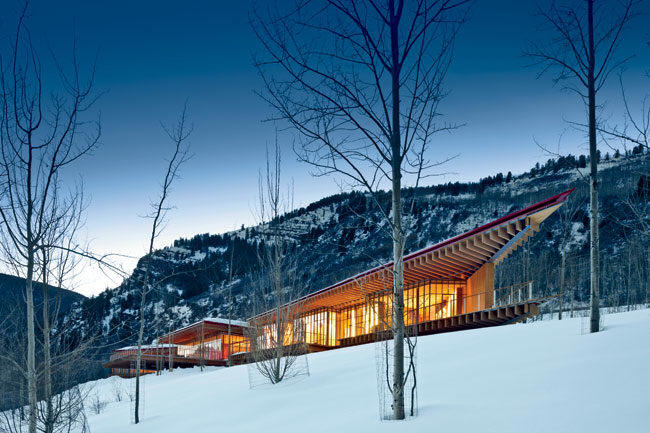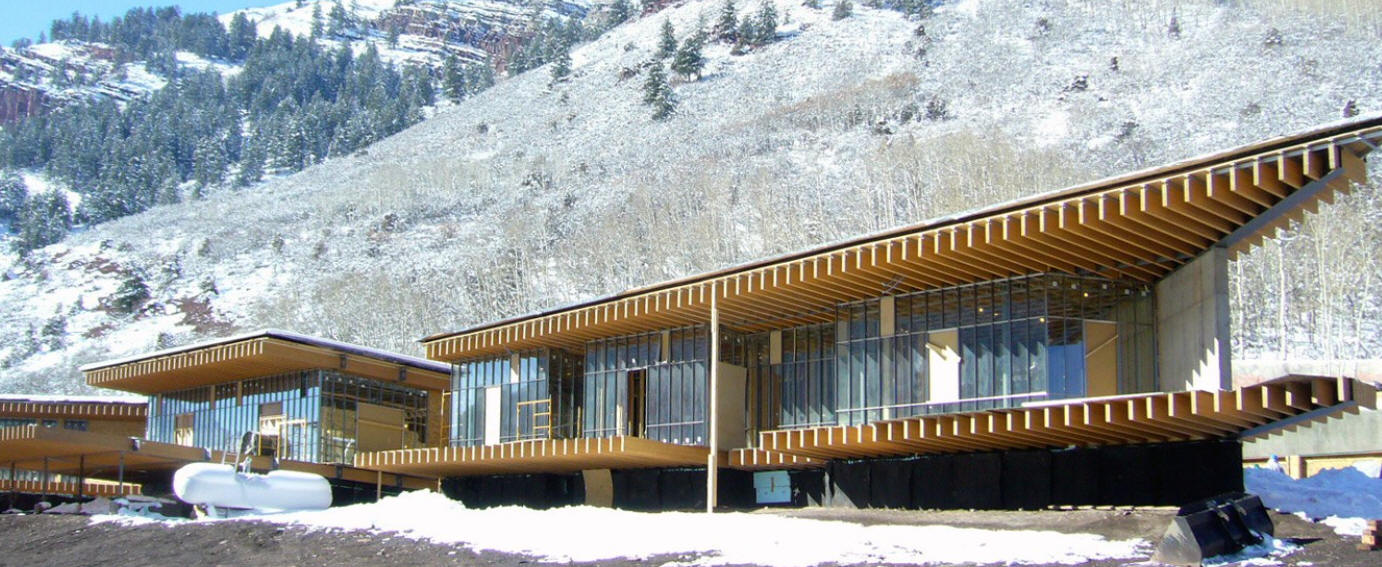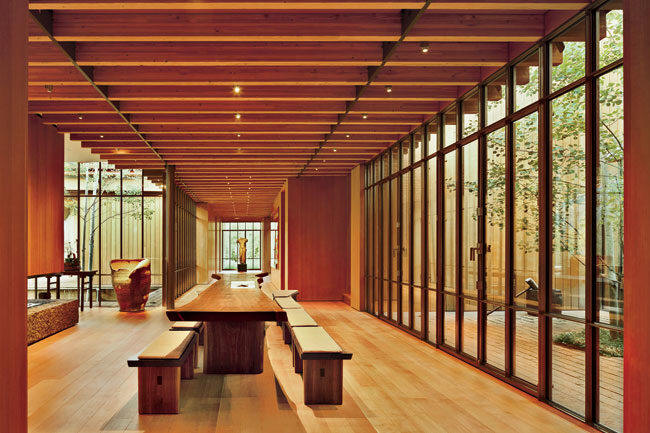 2011 - The Thomas and Margot Pritzker House, aka House in the Rockies, aka House in Colorado, 151 Bulkley Drive, Aspen CO. Designed with Harry Teague Architects. 183 acres. Commissioned 2005. 13,800sf, plus an equipment barn 6000sf and a manager's house. Built by Capoferri Serramenti. Project architect, Giorgio. Bianchi. Structural, Robert Silman Associates; Schmueser Gordon Meyer (civil engineering); Deborah Nevins & Associates (landscaping). Featured in Architectural Record Houses of 2014. Photos by Nic Lehoux.
---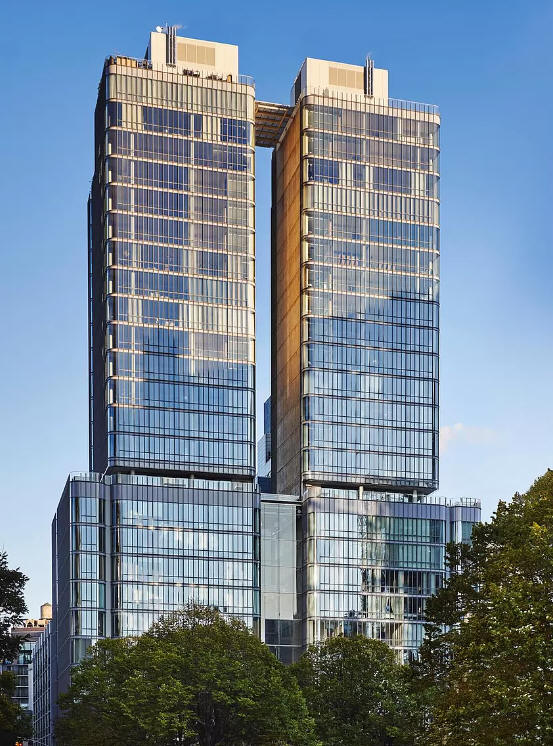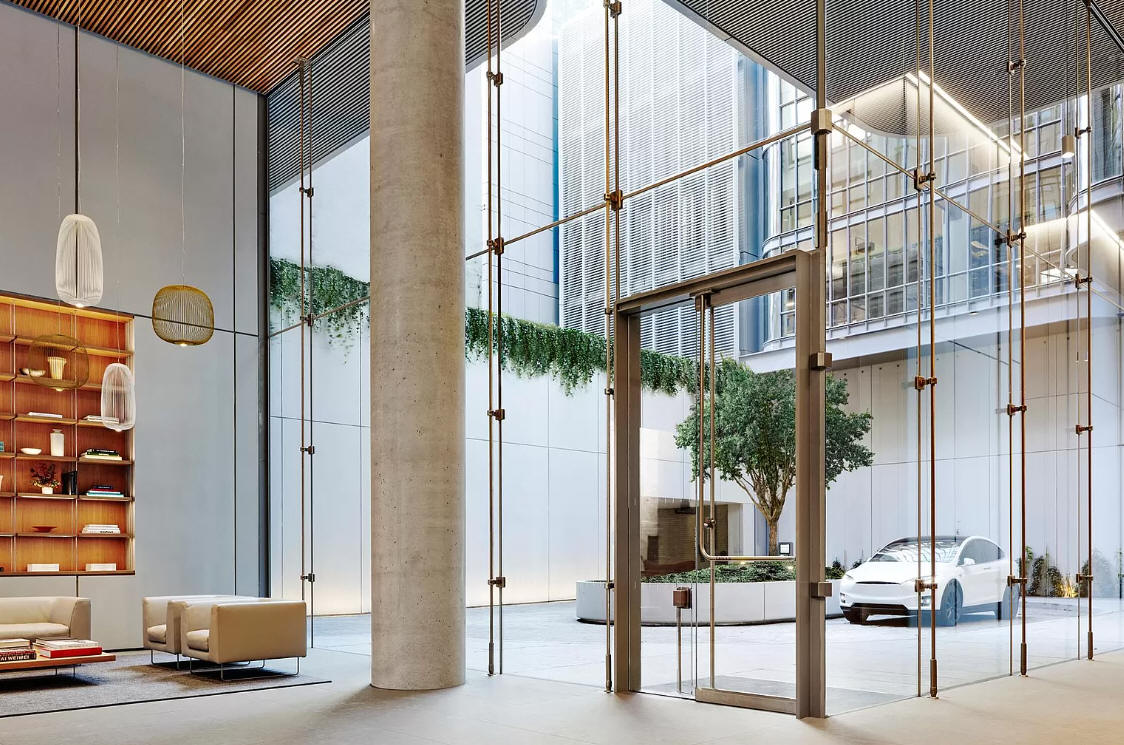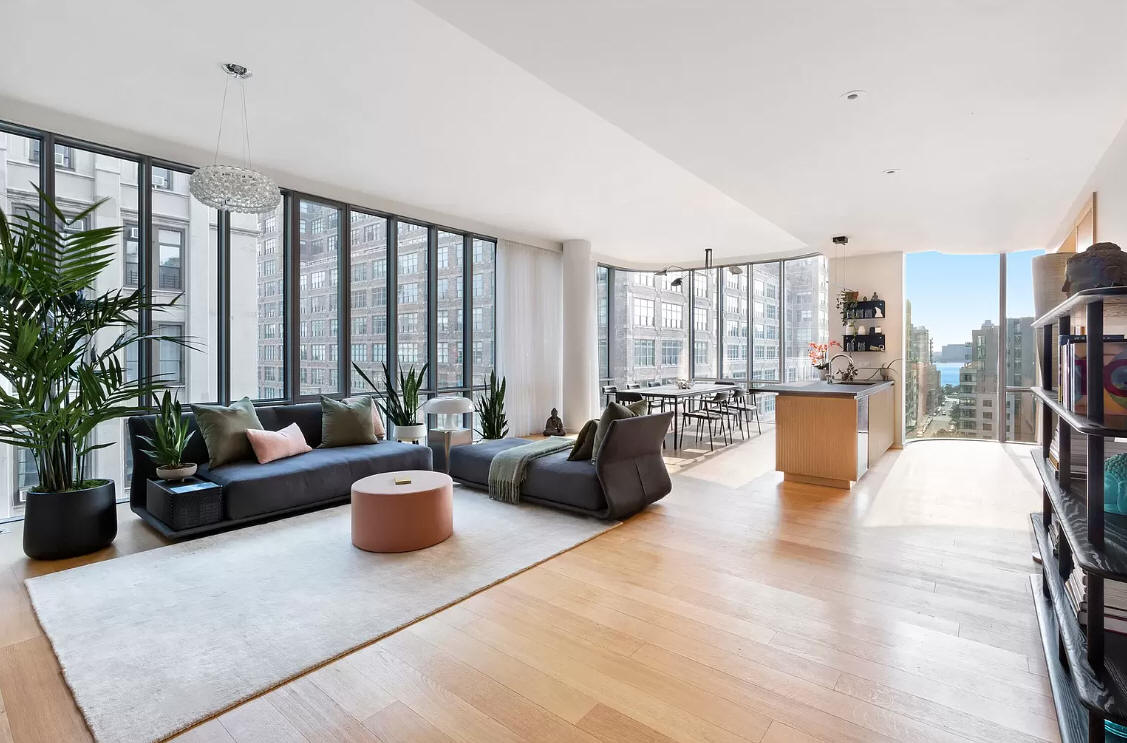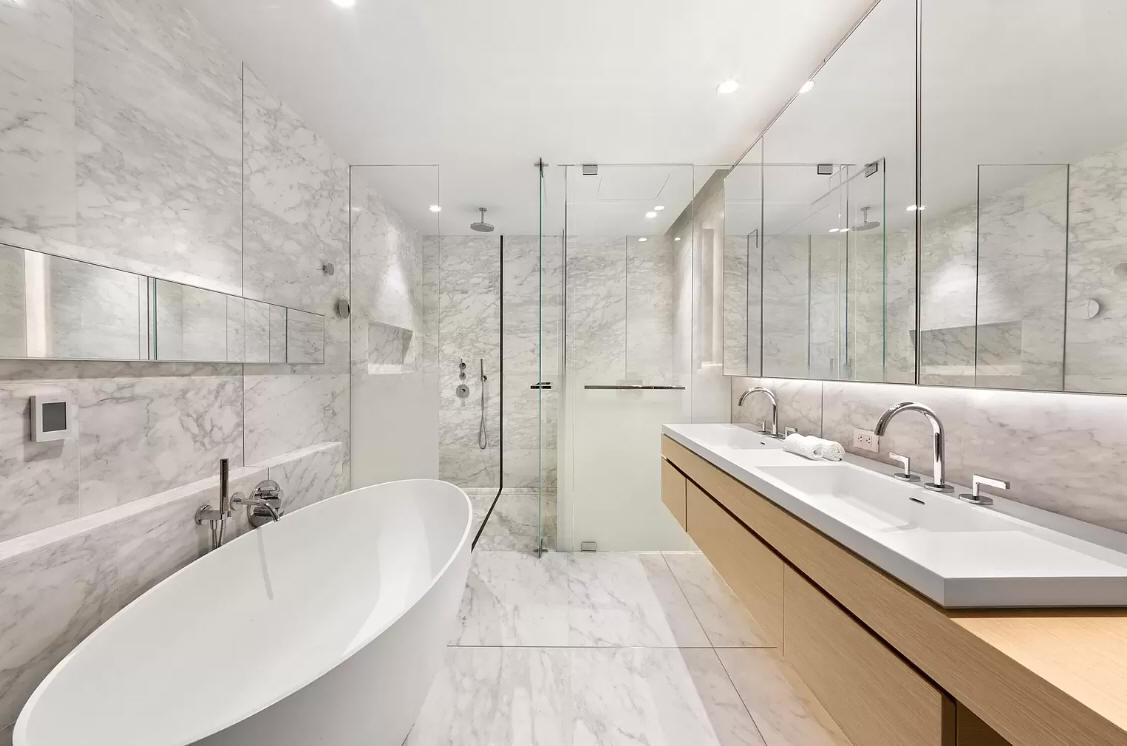 2019 - The 565 Broome SoHo Residences, 565 Broome Street, New York NY. Thirty floors, 130 apartments. Example photos of unit #S11C.
---
2019 - The Prata Riverside Village, Lisbon, Portugal. The complex was designed to redevelop the Braço de Prata site, a former industrial estate on the banks of the river Tagus in Lisbon.
---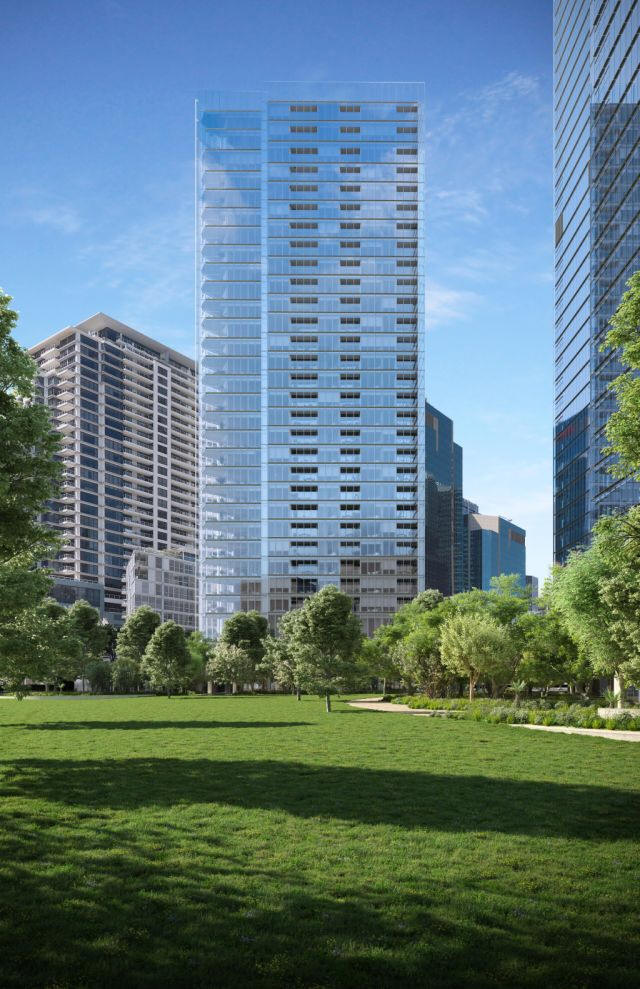 2024 - One Sydney Harbor, Baranagaroo South, Sydney Austrailia. Three tower residential building under construction: Residence One, Residence Two, and Watermans. Construction began in 2019. Once completed the towers will be 72 floors, 68 floors, and 30 floors. Top photo depicts Residence One and Two; bottom photo is a rendering of Watermans.
---
Sources include: Architectural Record.