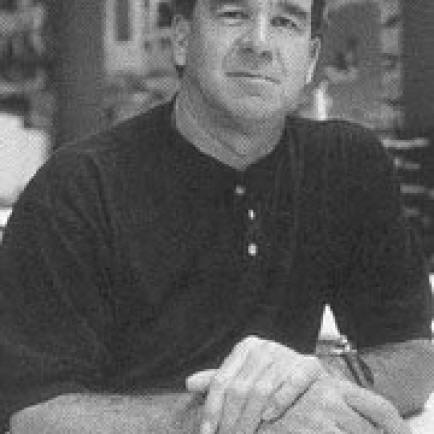 BART PRINCE (1947-)
Prince was born in New Mexico and graduated from Highland HS and later Arizona State University. He opened his own practice in Albuquerque in 1973. He counts Frank Lloyd Wright, Antoni Gaudi, and Bruce Goff as his architectural inspirations. He was a former student and assistant to Goff and was associate architect on the Pavilion for Japanese Art in Los Angeles County Museum of Art from 1978 to 1988. Prince's great-grandfather was L. Bradford Prince, Governor of the New Mexico Territory from 1889 to 1893. Bio adapted from Wikipedia.
---

1975 - The Hal and Ann O'Brien Residence, White Rock NM. Featured in GA Houses 19.
---

1975 - The Pat and Joni Grant Residence, White Rock NM. Featured in GA Houses 19.
---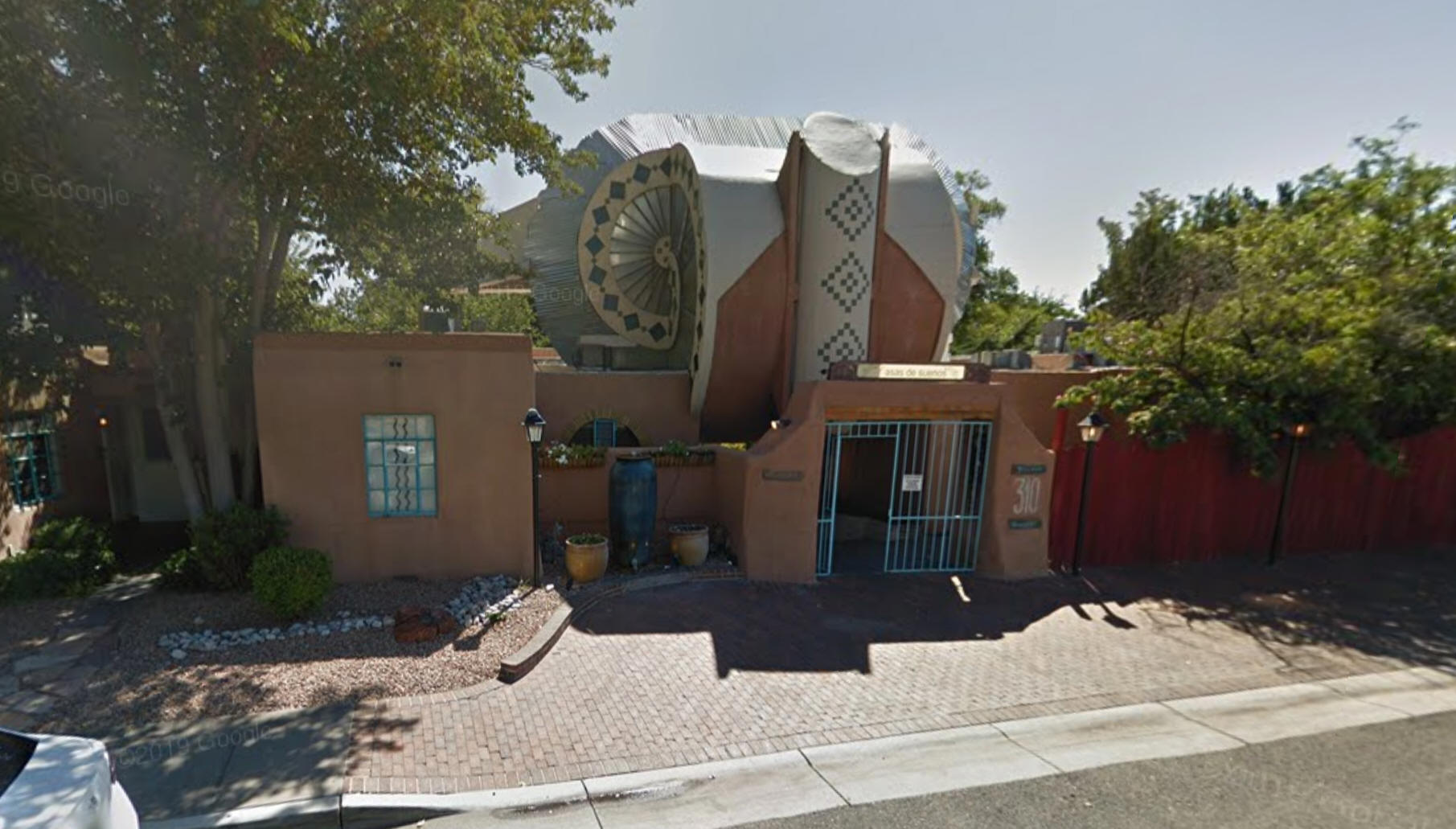 1977 - The Robert Hanna Studio Addition, aka the J.R. Willis House, aka Snail House, aka Casas de Suenos, 310 Rio Grande Boulevard SW, Albuquerque NM. Original house constructed by artist J.R. Willis in 1938. Sold in 1960 to Robert Hanna, who commissioned Prince to design an elevated studio rising above the open entryway between the studio and the house, formerly Willis' narrow driveway from Rio Grande Boulevard SW into the courtyard. The result of Prince's efforts is a glazed tile and brick-faced space set atop the passageway, its curved form "derived from the spatial manipulations of a circle," resulting in a "sub-divided cylinder" locally referred to as the "Snail House."
---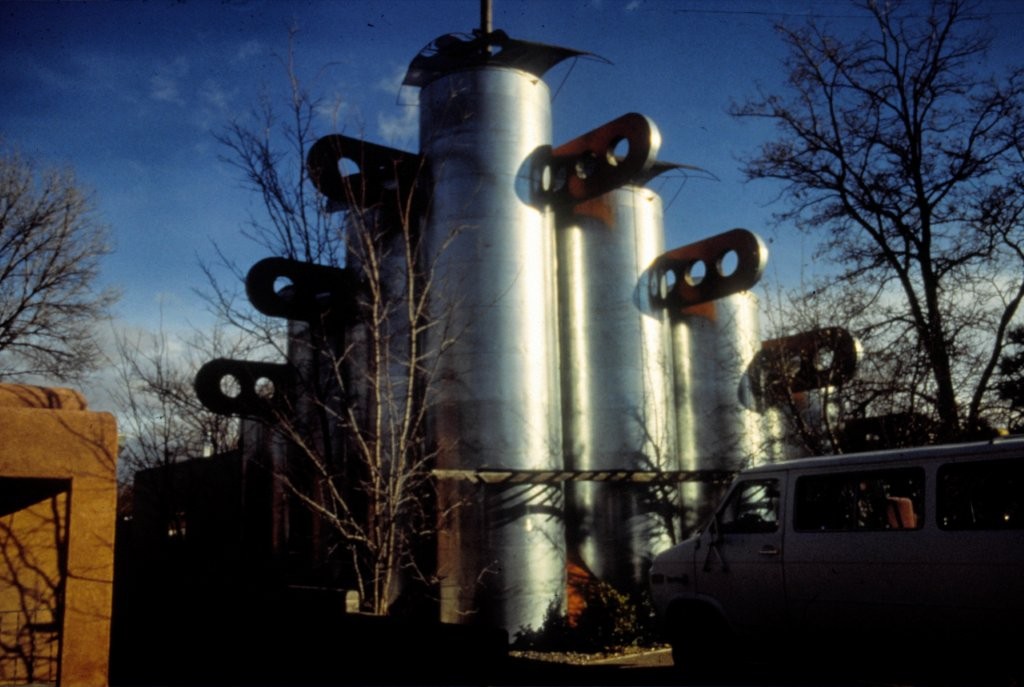 1981 - The Ted and Kathy Parnall Addition, 1324 Princeton Drive NE, Albuquerque NM.
---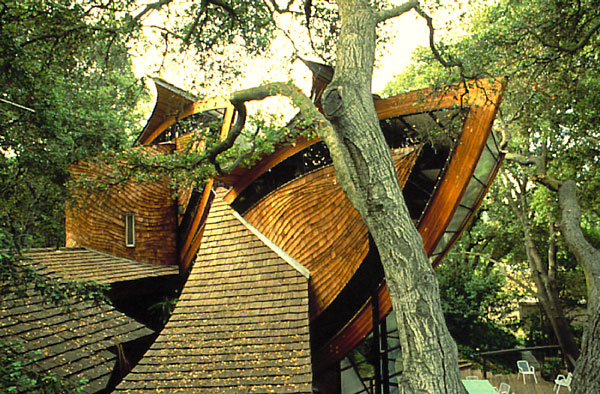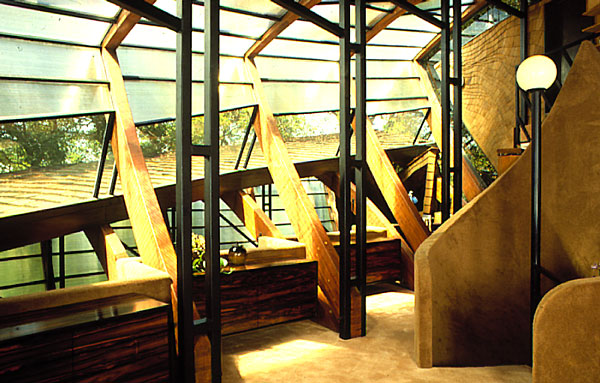 1982 - The Dale and Margo Seymour Residence, 11170 Mora Drive, Los Altos CA.
---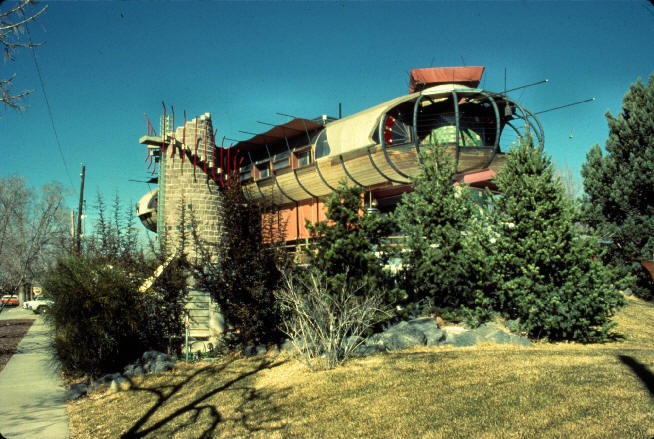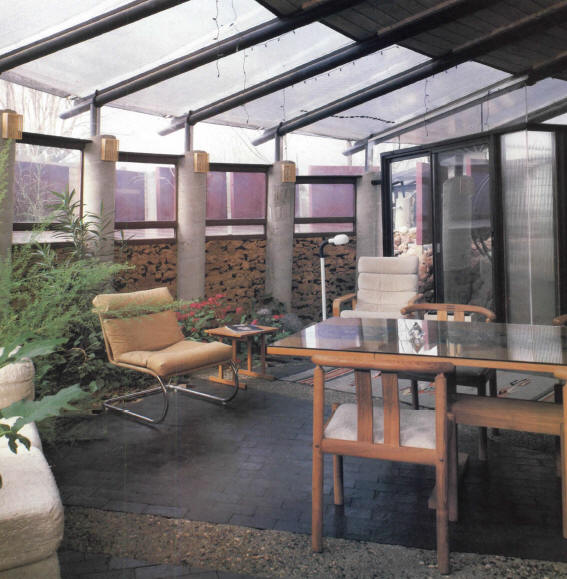 1984 - The Bart Prince House and Studio, aka Bug House, aka Hovercraft House, aka Spaceship UFO House, 3501 Monte Vista Boulevard NE, Albuquerque NM. Built by Prince; photos, Robert Reck. Featured in Architectural Record Houses of 1985.
---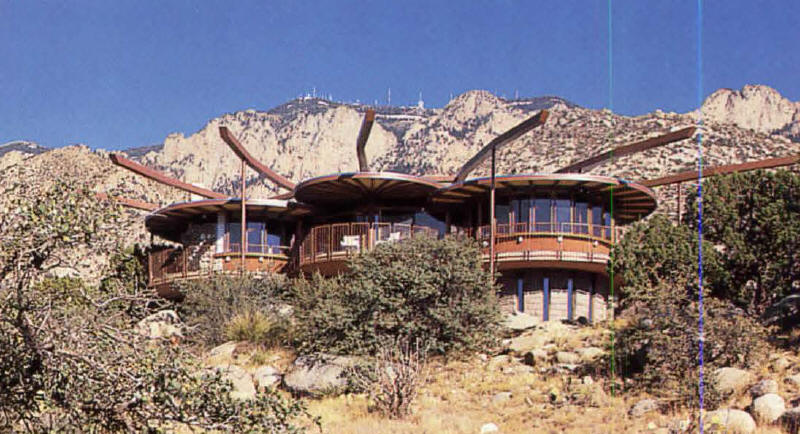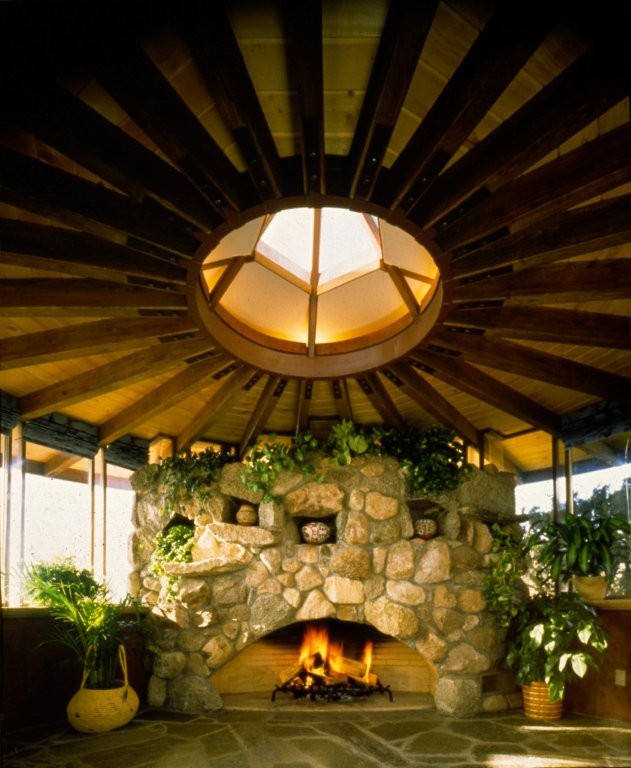 1988 - The Bradford (Brad) and June Prince Residence, 224 Spring Creek Lane, Albuquerque NM. House for his father and stepmother. Photos by Alan Weintraub.
---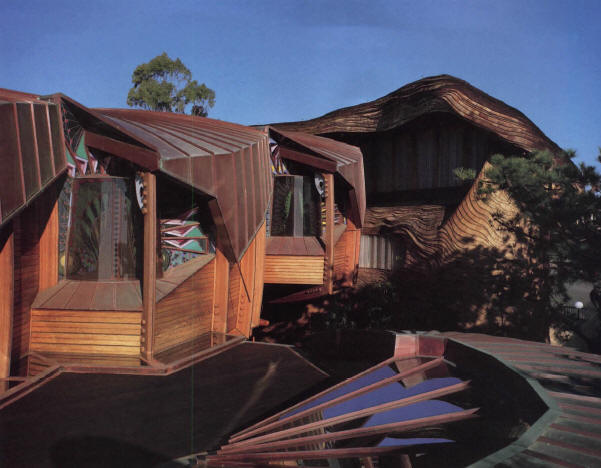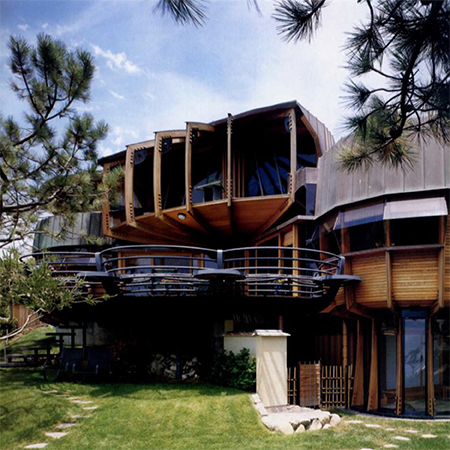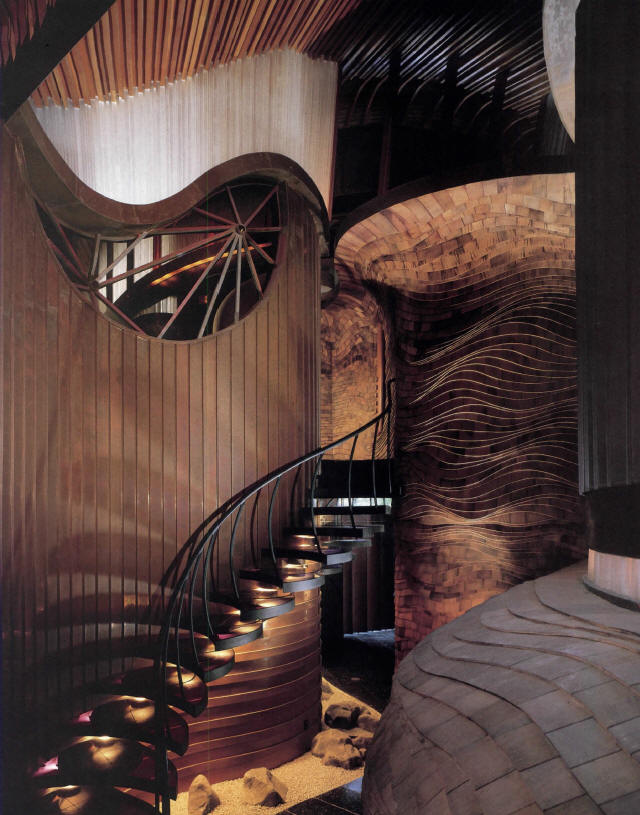 1989 - The Joe and Etsuko Price Residence, 178 Shorecliff Road, Corona del Mar CA. 4500sf. Engineer, Engineering Associates; built by Eric Johnson. Featured in Architectural Record Houses of 1991. Addition in 1996. Photos by Scott Frances/ESTO.
---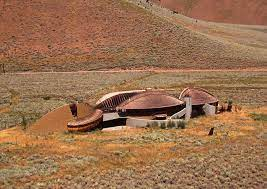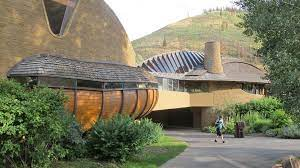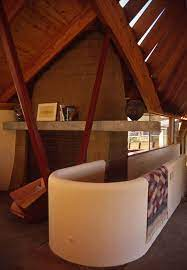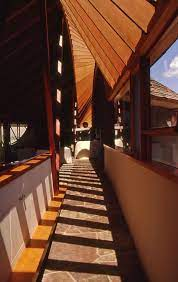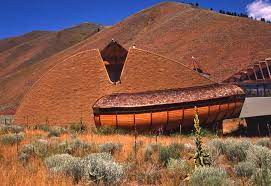 1991 - The Henry Whiting Residence, 63 Greenhorn Gulch Road, Hailey ID.
---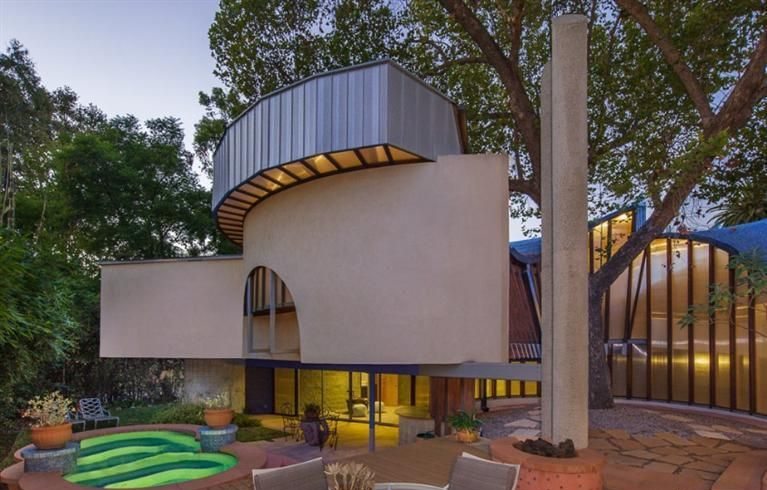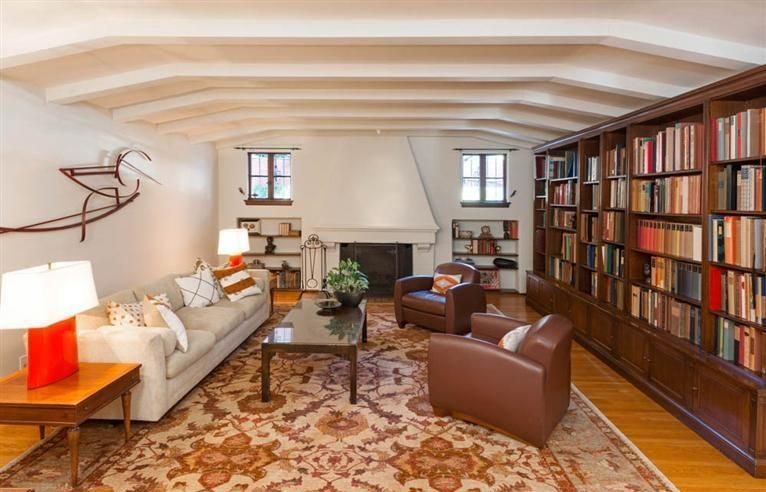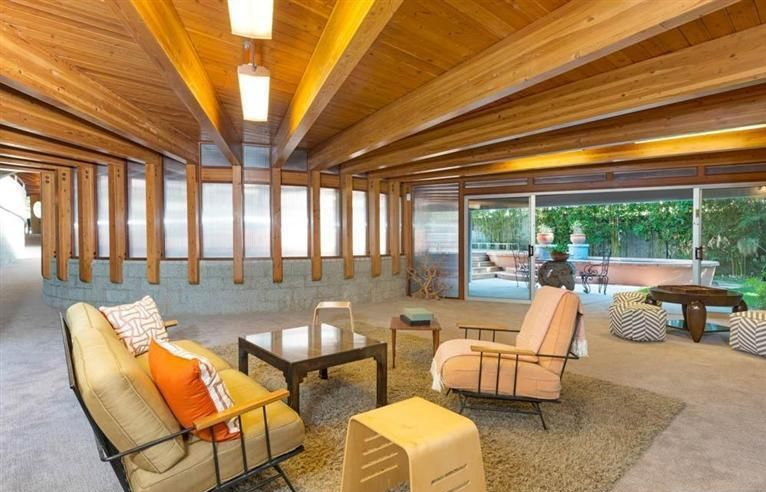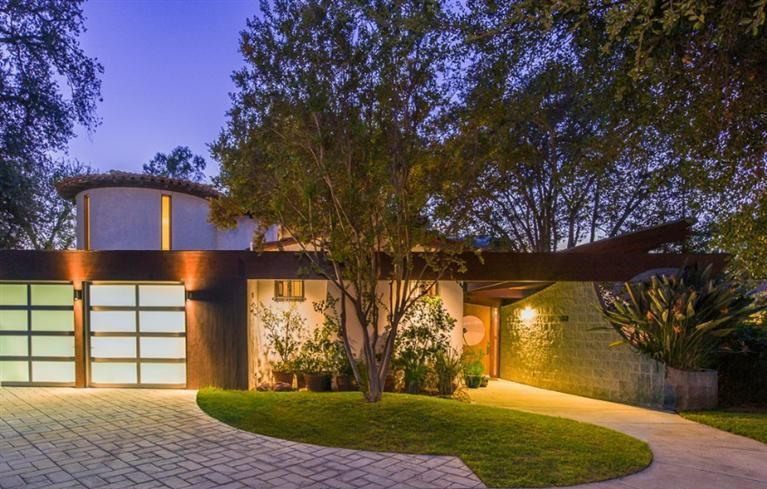 1991 - The Judy and Stuart Spence Renovation, 333 Grand Avenue, South Pasadena CA. Original Spanish Colonial house built in 1927. Sold in 1997 to Irene Sang. Sold in 2014 to Pei Pei.
---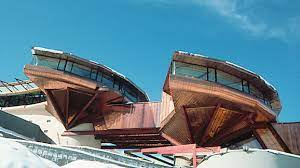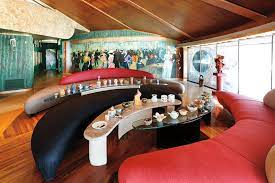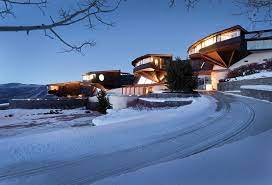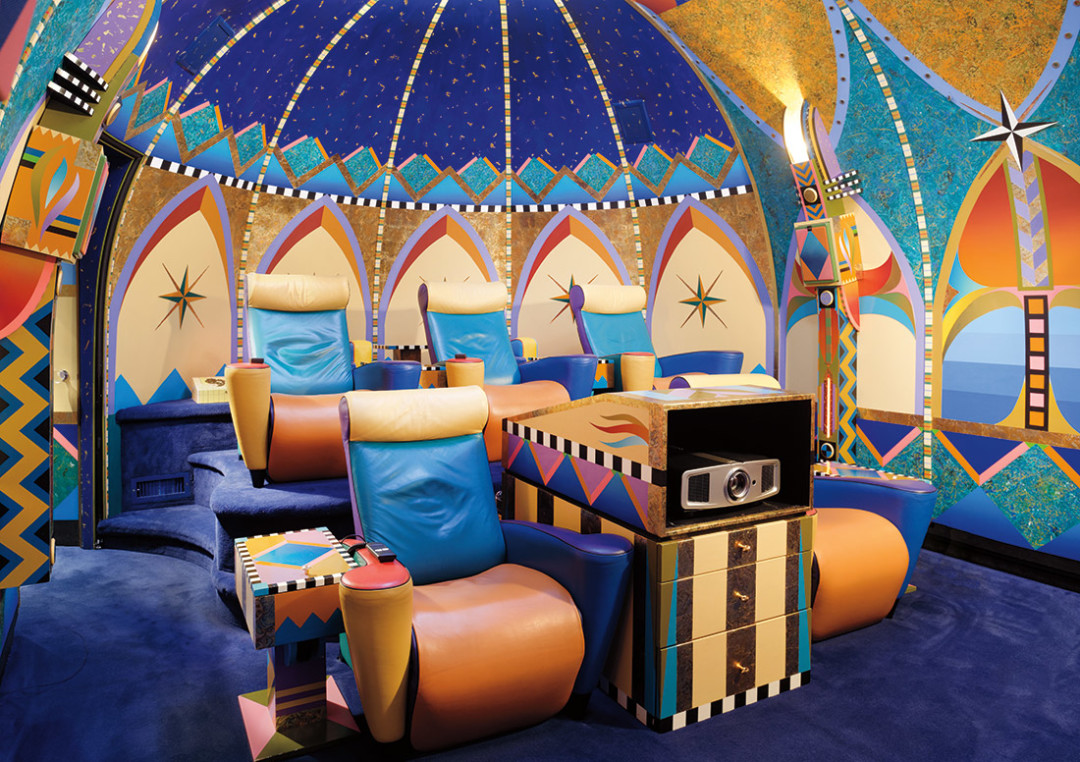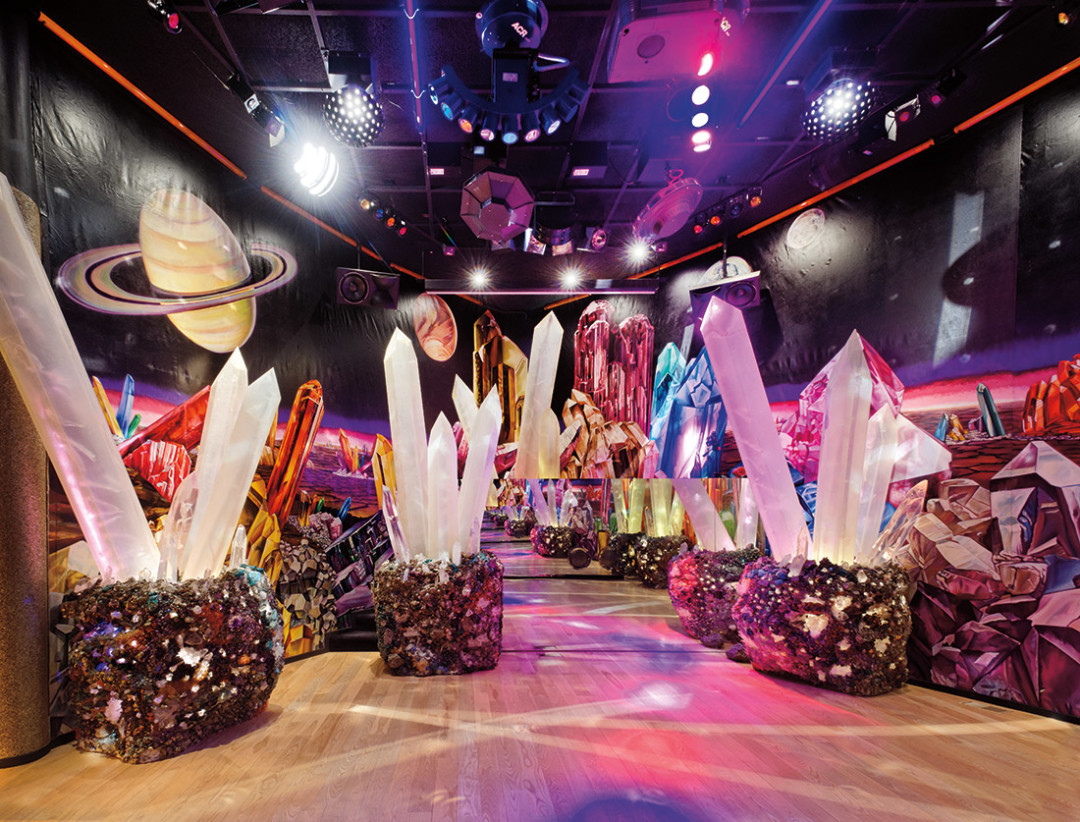 1993 - The George Gradow and Barbi Benton Residence, North Starwood Road, Aspen CO. The couple originally imagined a 15,000 sf house but the design came out to be 24,000. Has expanded to 27,000.
---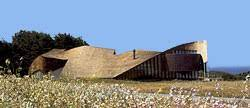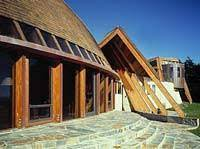 1993 - The Boyd and Mary Kay Hight Residence, 15320 Seadrift Avenue, Caspar CA.
---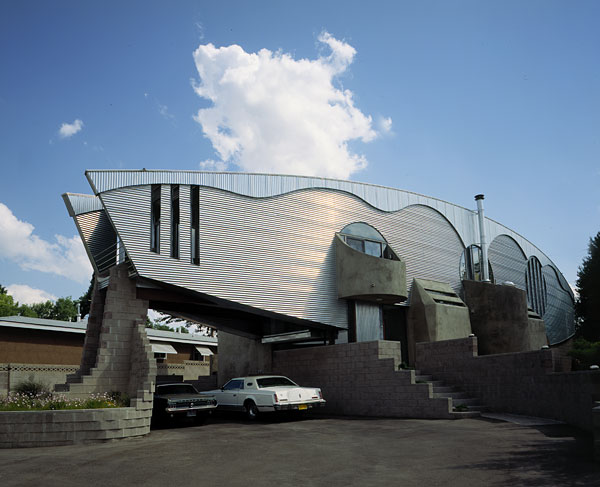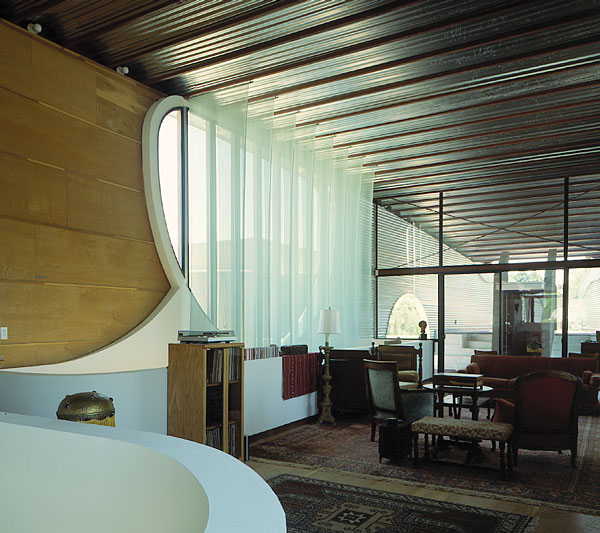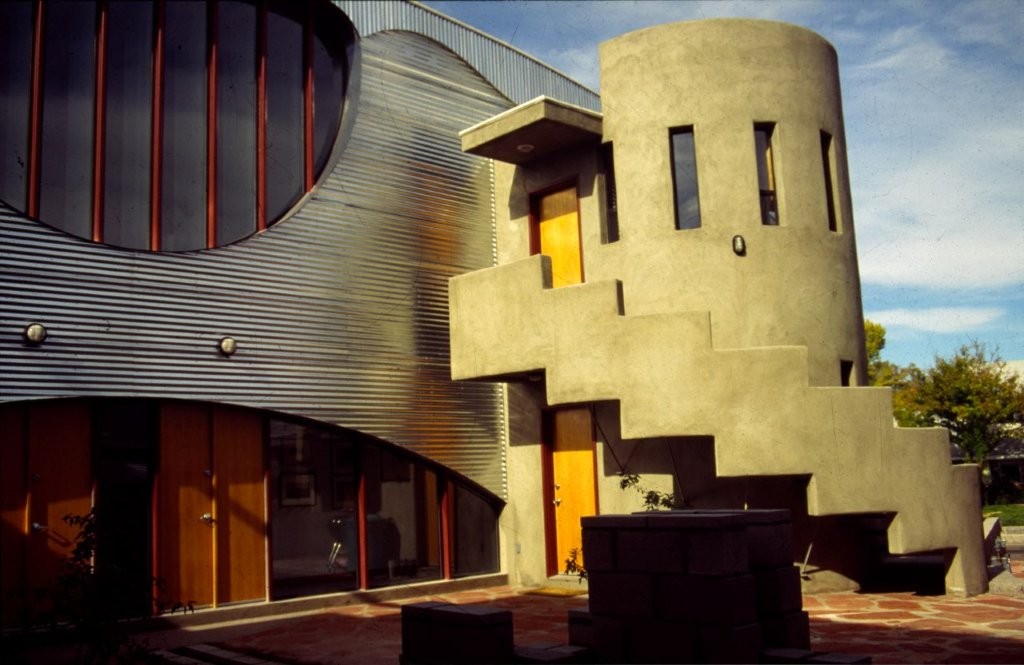 1993 - The Christopher Mead and Michele Penhall Residence, 4504 Sunningdale Avenue NE, Albuquerque NM.
---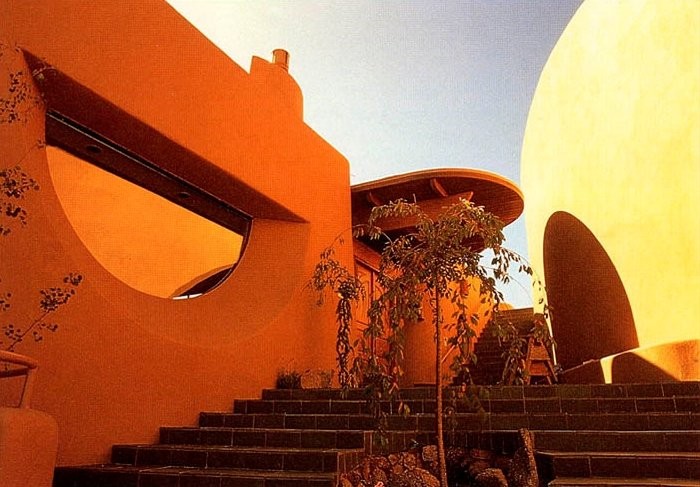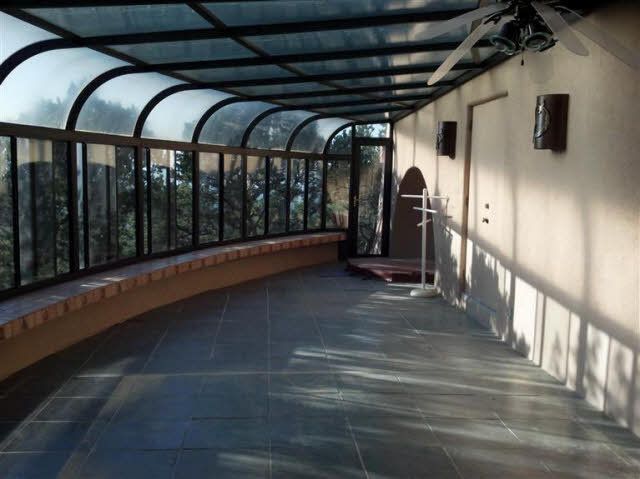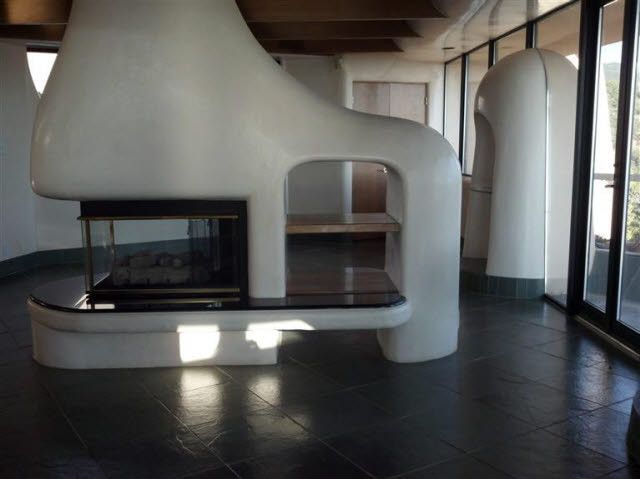 1993 - The Ruther Residence, 1208 North Summit Drive, Santa Fe NM. Sold in 2013.
---

1998 - The Borden and Wiegner Residence, Jemez Springs NM.
---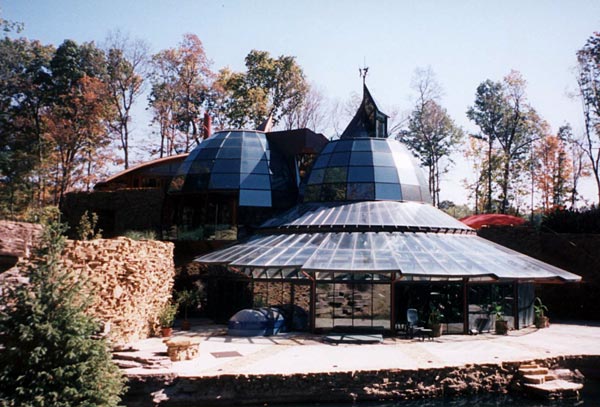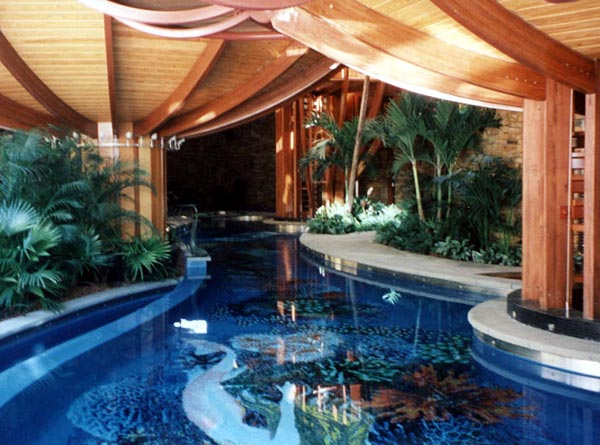 1999 - The Steve Skilken Residence, 7383 Cubbage Road, Westerville OH.
---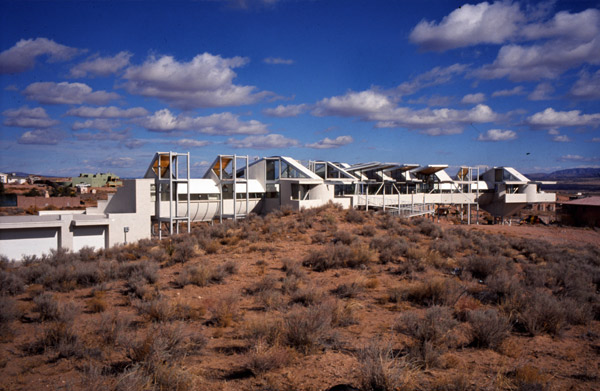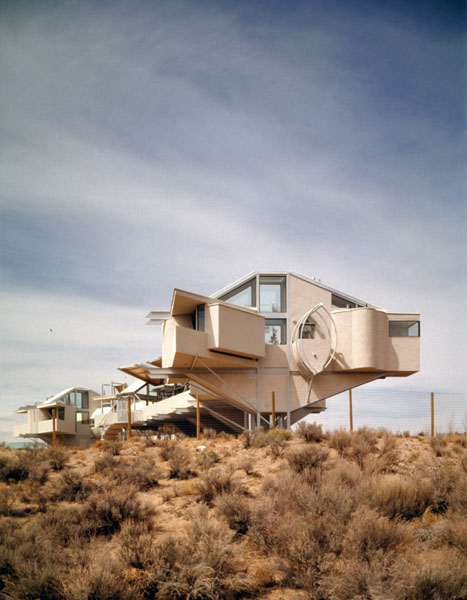 2001 - The Fu Residence, 4845 Huron Drive NE, Rio Rancho NM.
---

2004 - The Parsifal Townhomes, Albuquerque NM.
---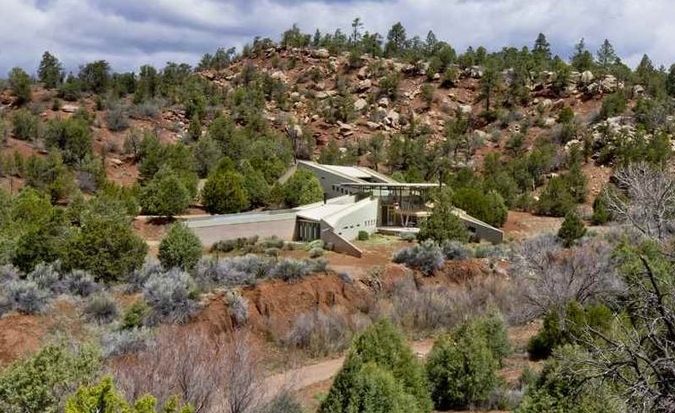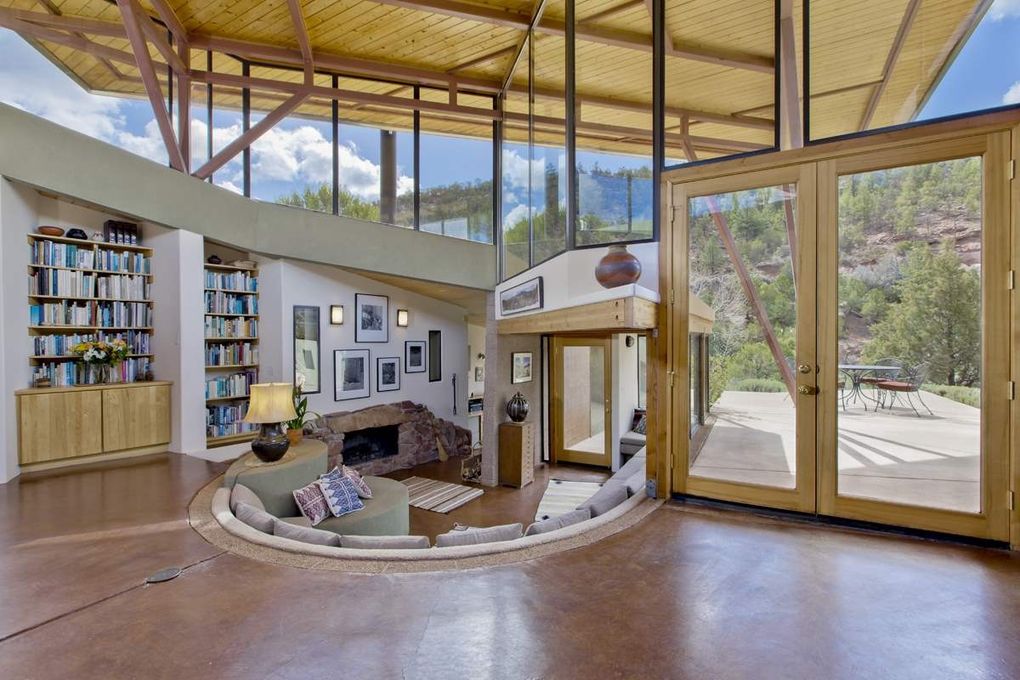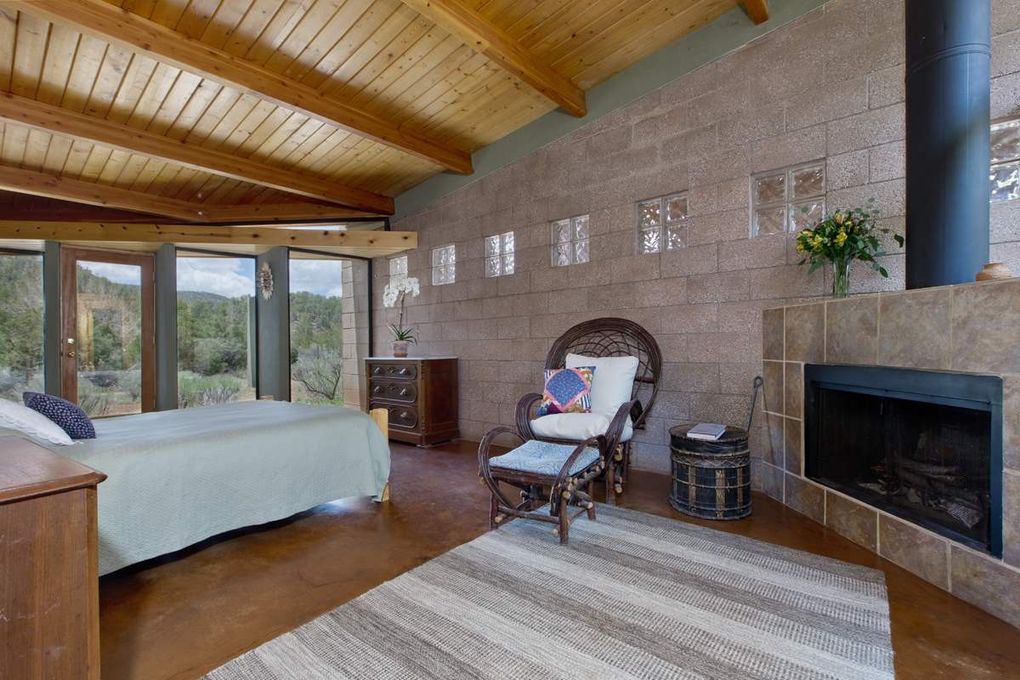 2004 - The Whitmore Residence, 86 Sabino Gonzales Road, Glorieta NM. Featured in Architectural Digest, October 2006 and February 2013. Sold in 2018.
---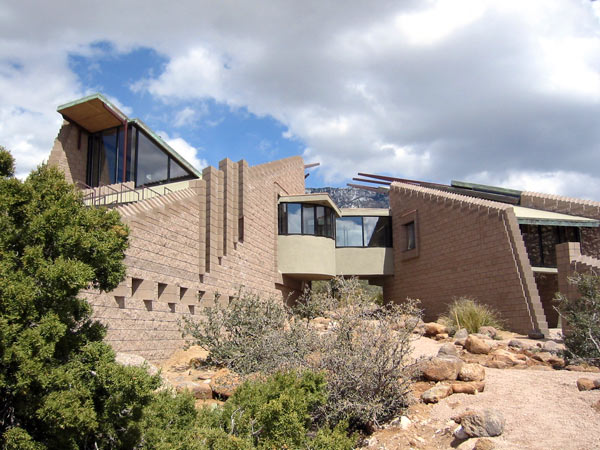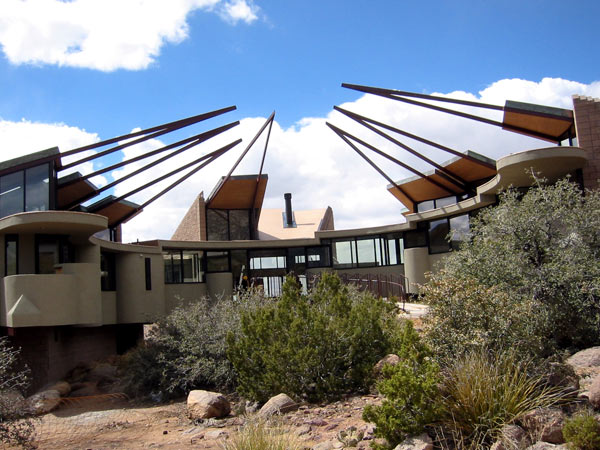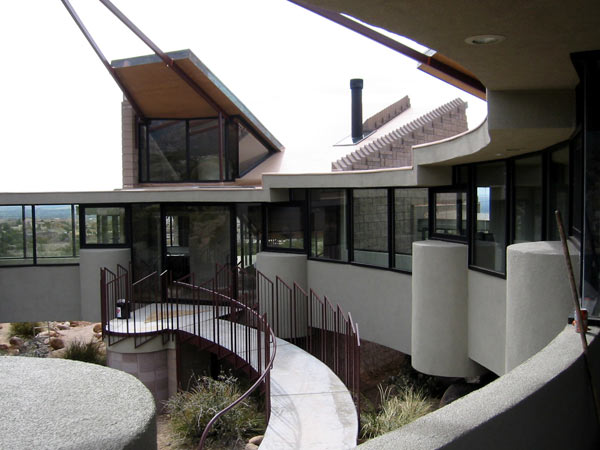 2005 - The Dan Scherger and Suzanne Kolberg Residence, 1010 Tramway Lane NE, Albuquerque NM.
---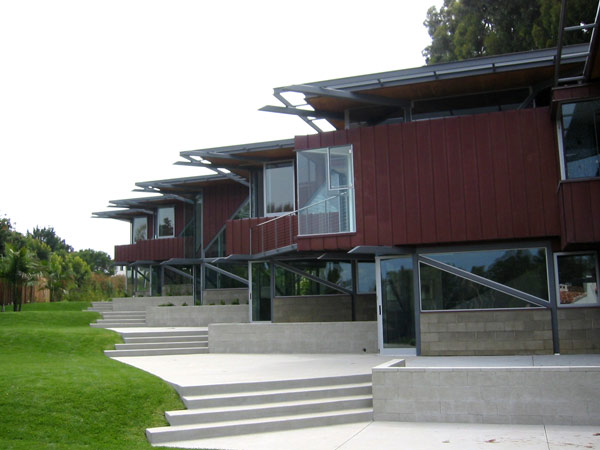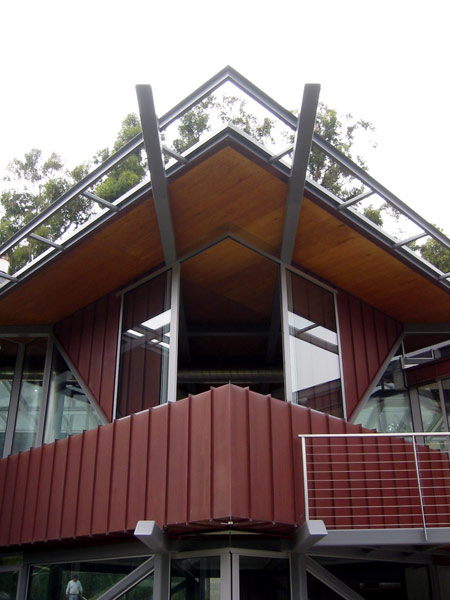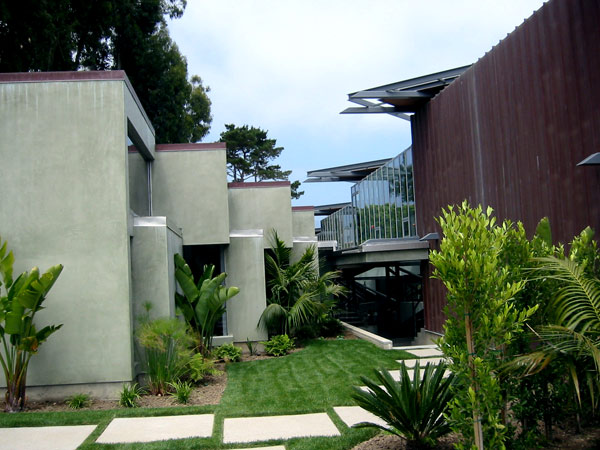 2005 - The Mark Lever and Alisa Morgenthaler House, aka the Malibu Project, 28827 Grayfox Street, Malibu CA. Sold in 2010 to Sean Fahey and Robin Luce of the Sogel Family Trust
---
Sources include: Architectural Record; Virtual Globetrotting; Bart Prince Architect; National Register of Historic Places.