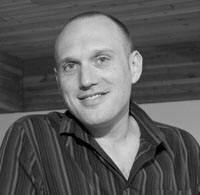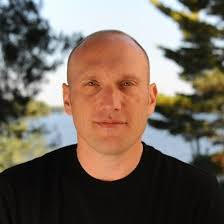 JOEL TURKEL (1969-)
Born in Seattle and raised in British Columbia, Joel Turkel earned a Bachelor of Environmental Studies from the University of Manitoba, and Masters of Architecture from MIT. He won the Marvin E. Goody prize in Architecture for prefabricated residential building systems. Turkel worked under architect Fernando Domeyko-Perez and with several international groups including the Aga Khan Program for Islamic Architecture in both India and Syria; the Gesellschaft fur Technische Zusammenarbeit (GTZ) in Ethiopia; and the Space in and In-Between Workshop under the direction of architects Steven Holl, Fumihiko Maki and Frank Gehry.
From 1999 to 2007 Turkel was Creative Director of Empyrean Architecture Planning and Fabrication. During his tenure, he played a key role in several major initiatives including the development of the Dwell Homes by Empyrean, a collaboration with Dwell magazine. He is the creator of NextHouse, a series of prefabricated modern homes marketed by Deck House.
Turkel is a frequent critic at architecture schools throughout the United States, and since 2004 has held a faculty position in the MIT School of Architecture and Planning. In 2007, he founded Turkel Design with his wife and partner Meelena Oleksiuk Turkel; they live in Palm Springs CA.
---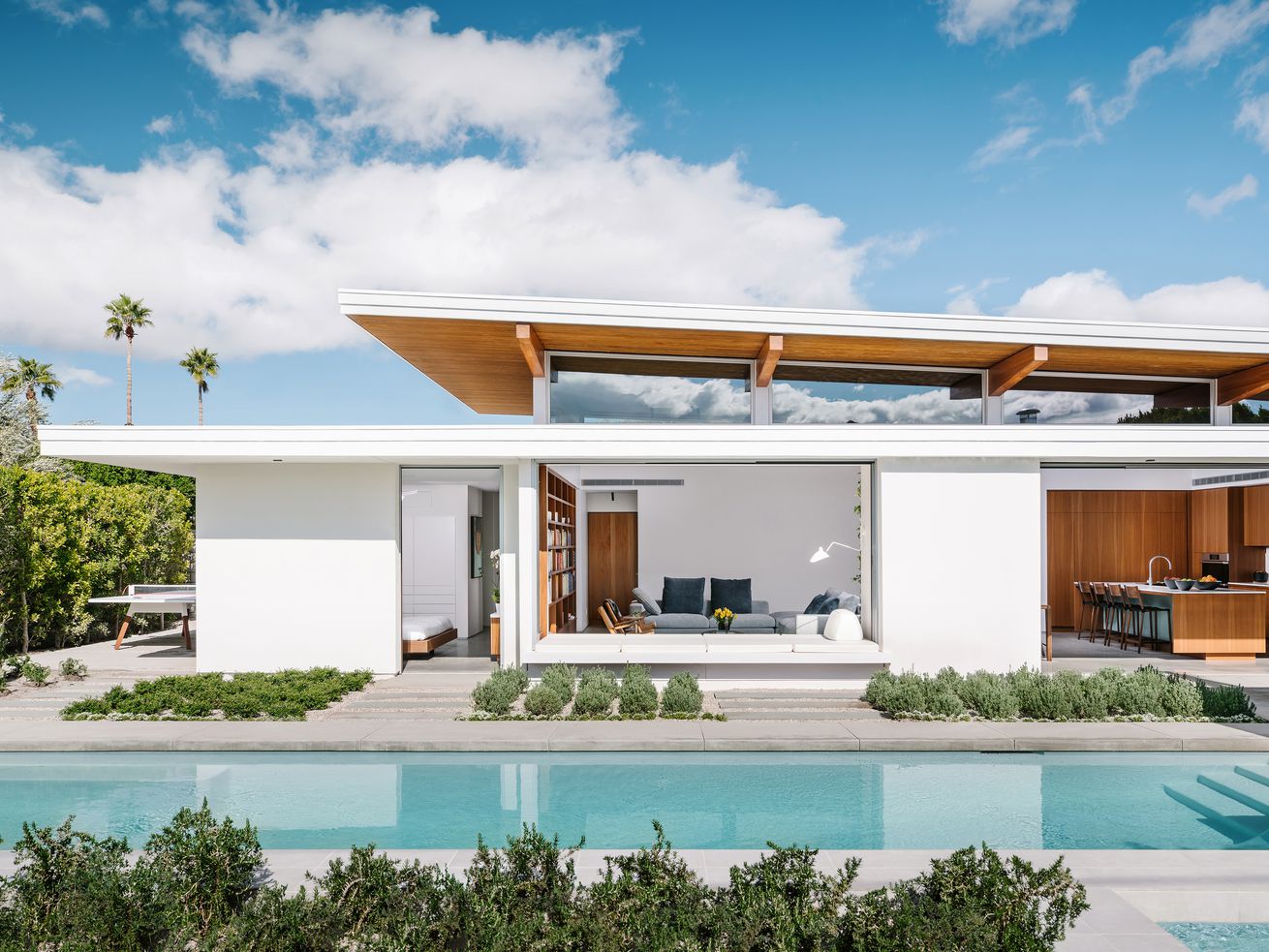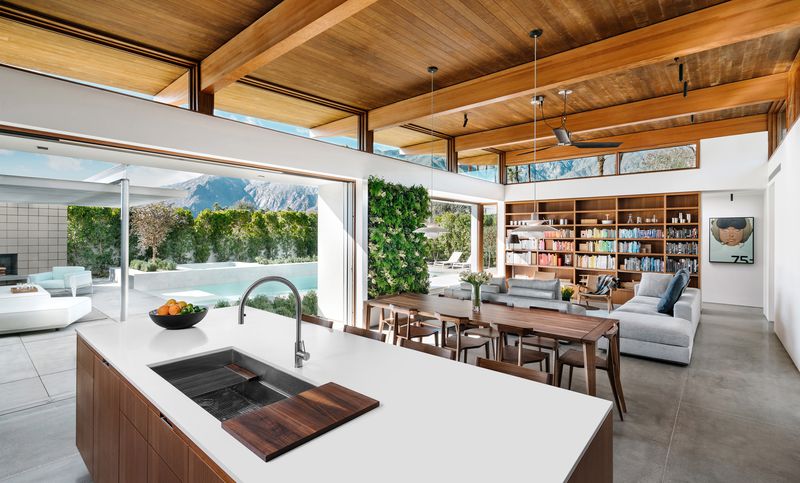 2019 - The Joel and Meelena Turkel House, 399 West Pico Road, Palm Springs CA. An Axiom model.
---
Around 2013 - The Bill Malloy House, aka Sweet Repose LLC, 6 Windfaire Pass Court, Greenville SC. Part of Ridges at Paris Mountain. Built by Dillard Jones Builders. Interiors by Aaron Wilson.
---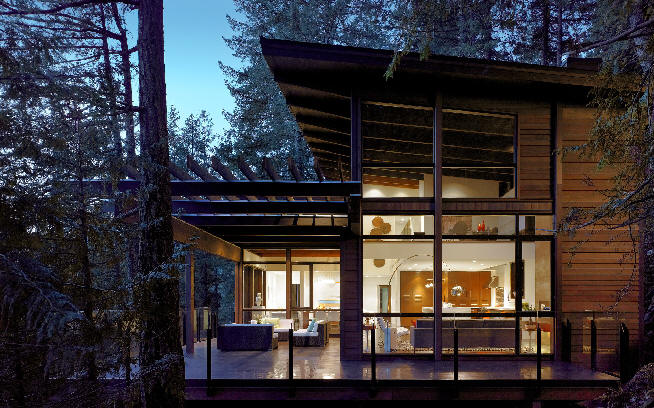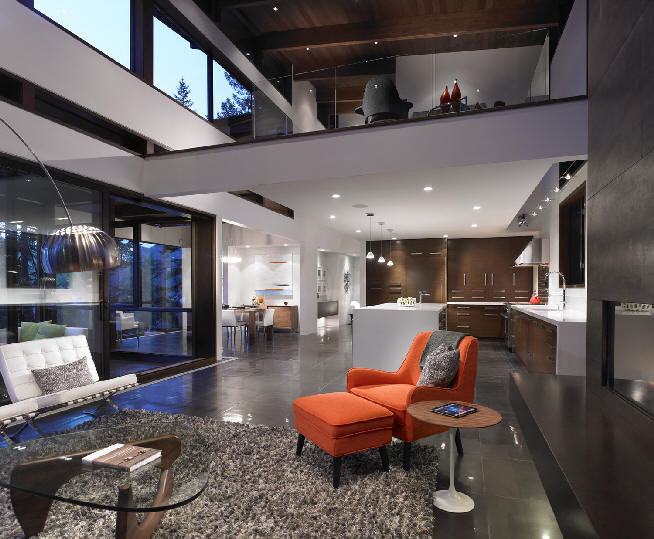 2009 - aka Gambier Island House, Gambier Island, British Columbia, Canada. Accessible only by water. 4000sf. A TD3-2490 prefab model, based on a Lindahl Cedar Homes design.
---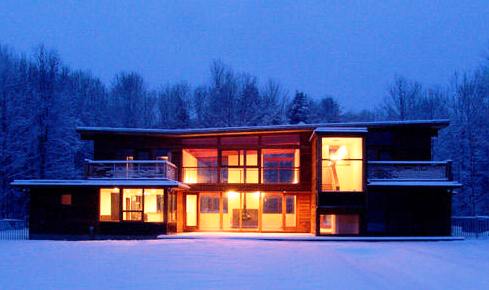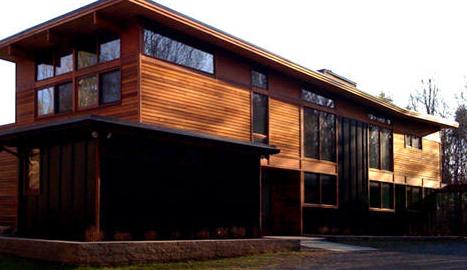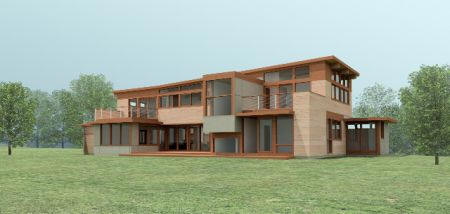 2009 - The Woods House, Hillsdale NY. Thirteen acres of private forest with direct views to the Catamount ski area and the surrounding Berkshire mountains. Sited to capture both the views and the southern exposure, this highly energy efficient home uses prefab construction, geothermal heating and cooling, high performance insulation, low VOC paints, a constant HRV air filtering system, bamboo floors, FSC-certified and renewable woods, and low water usage toilets. Builder: Verdisian (Brenden Maloof). 5000 square feet.
---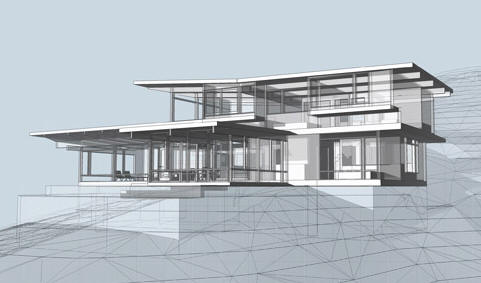 2009 - The French Broad Crossing House, Asheville NC. Designed using the Lindal Cedar Homes system and details. Unbuilt.
---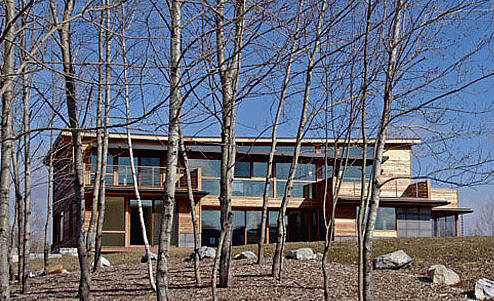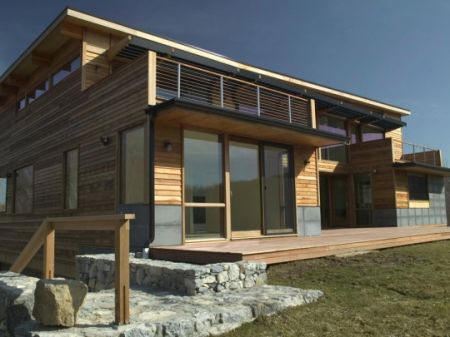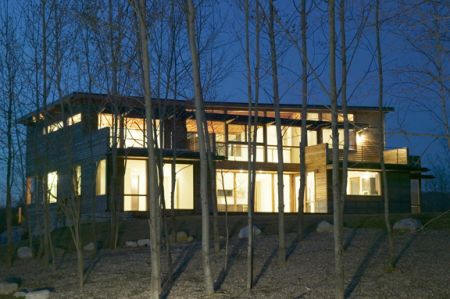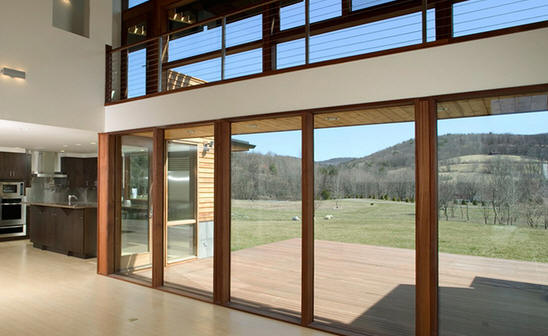 2008 - aka Meadow House, aka the Dwell NextHouse, Hillsdale NY. Three floors, 3600 square feet. Contains four master suites with communal kitchen and living. Wired for solar and geothermal system. Builder: Verdisian (Brenden Maloof).
---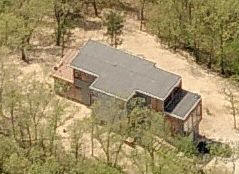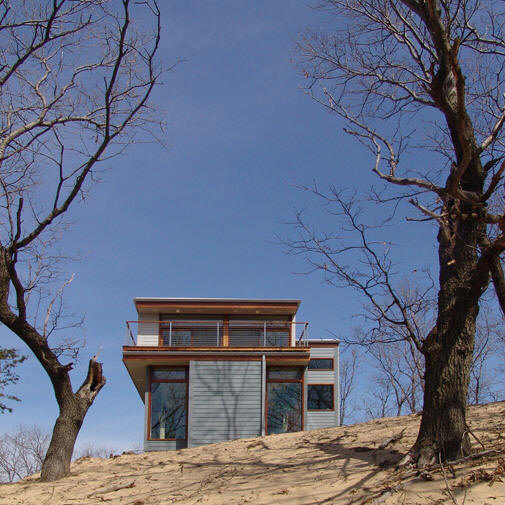 2008 - The Dune House, Aspen Lane, Dune Acres IN. Located on a prehistoric sand dune on Lake Michigan with excellent views of Chicago at night. 2200 square feet.
---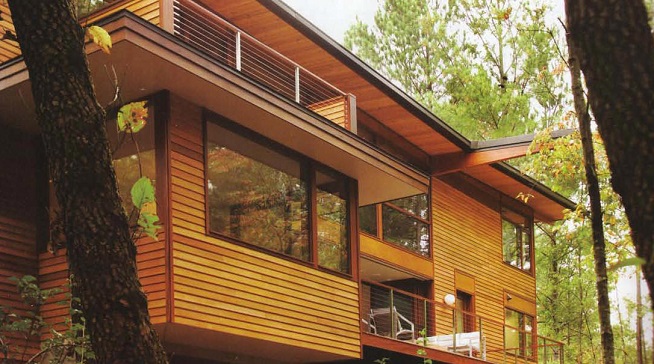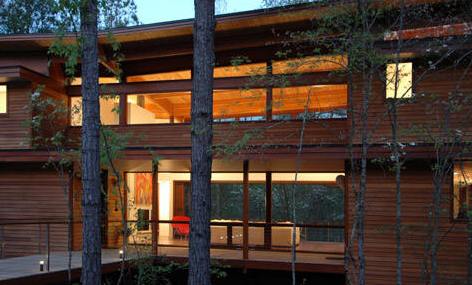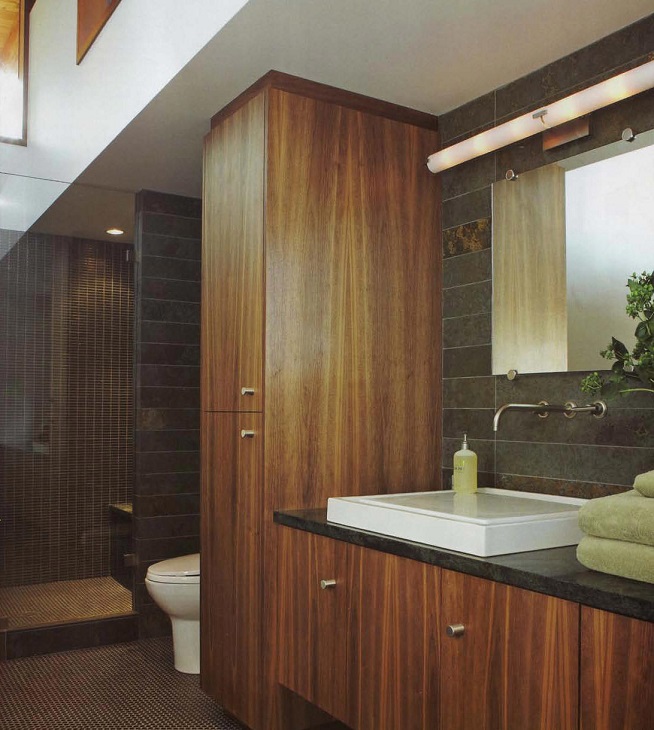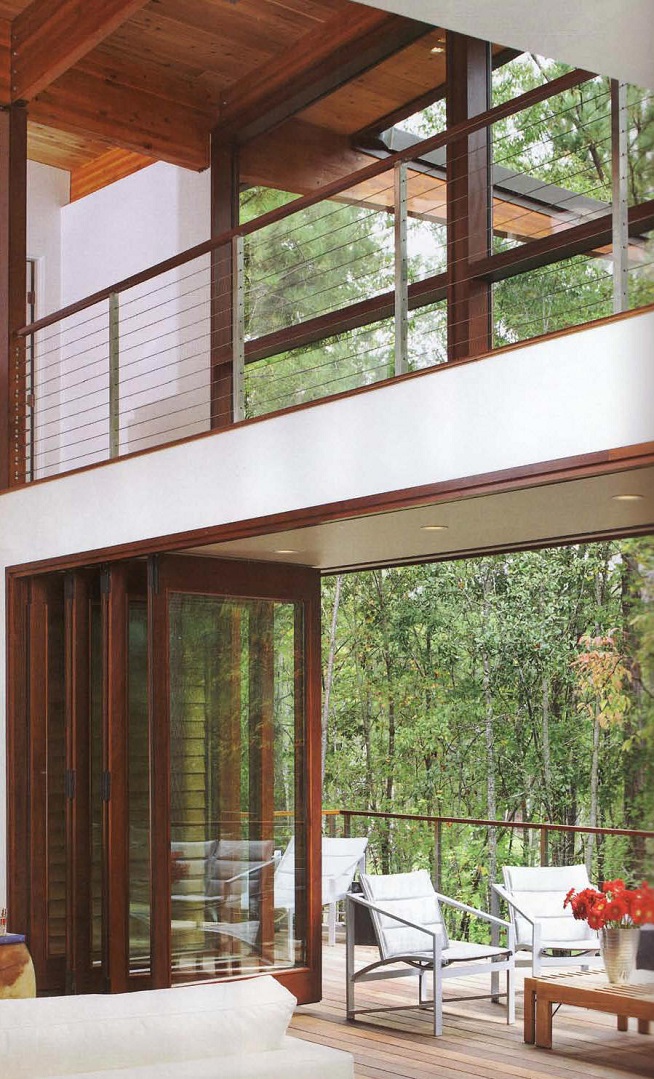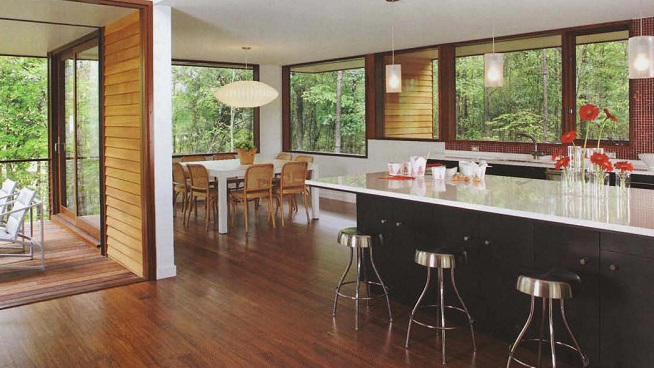 2008 - The Ron and Sandy Simblist Residence, aka the Serenbe House, 10744 Serenbe Lane, Chattahoochee Hills area of Palmetto GA. Construction by Moon Brothers.
---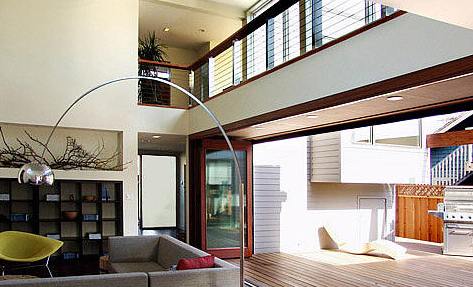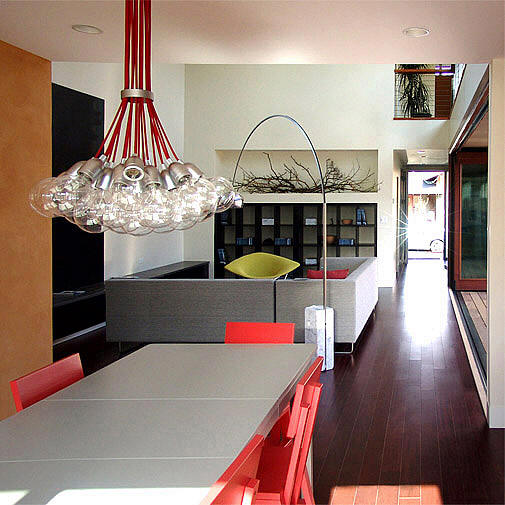 2008 - The Mark Siminoff and Ellen Tauber Residence, aka the Silicon Valley House, 525 Oak Street, Mountain View CA. Located in a dense neighborhood, the narrow lot was only 32 feet in width.
---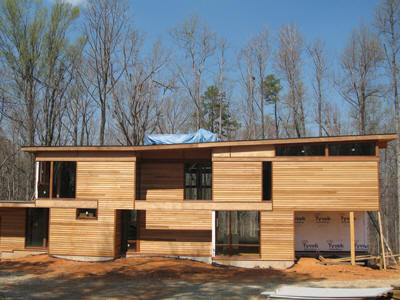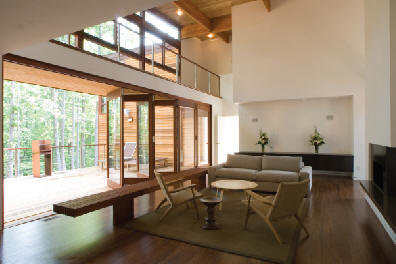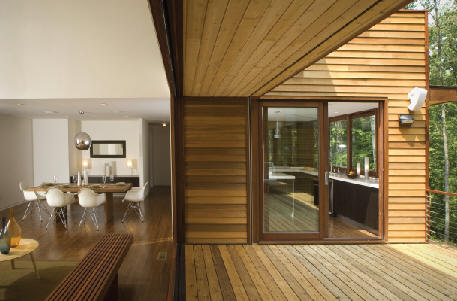 2007 - aka the Dwell NextHouse, aka Redhill house, 2711 Red Hill Lane, Hillsborough NC. Gated community; no public access. Built by Redfoot and Weber Construction. 5000 sf on a 13-acre lot, 4 bedrooms, 4.5 baths, and a kitchen/dining/living area with adjoining decks on the main level, family room and office. It has bamboo flooring, an alcohol-burning fireplace and "accordion doors" that transform the living room into the ultimate screened porch. Trusses, walls and other structural elements were constructed in a factory rather than on site. The house was a local office for Empyrean International then put on the market in 2008 as a residence. Former NC Senator and Presidential candidate John Edwards rented it for about a year. Sold in 2010 to Patrick Hranitsky and S. Shah.
---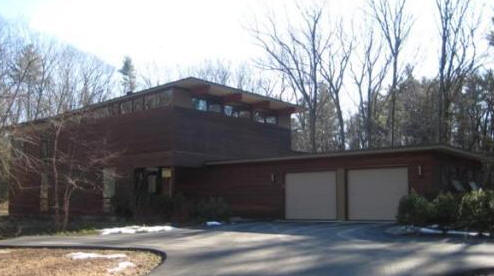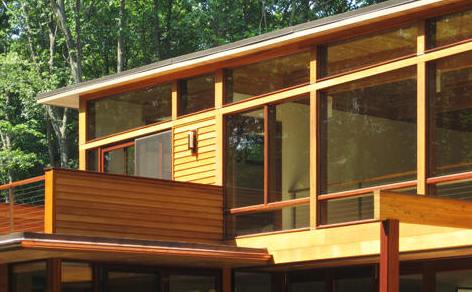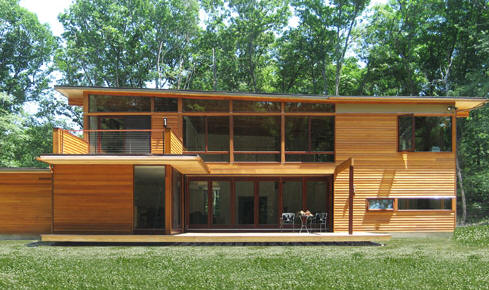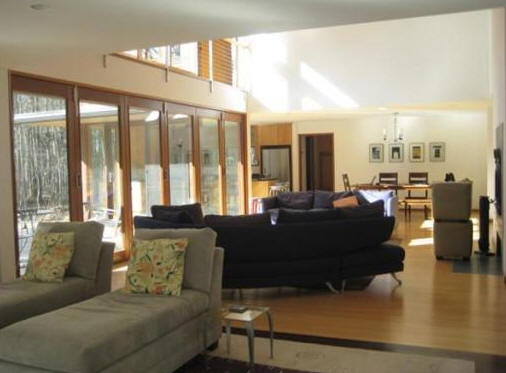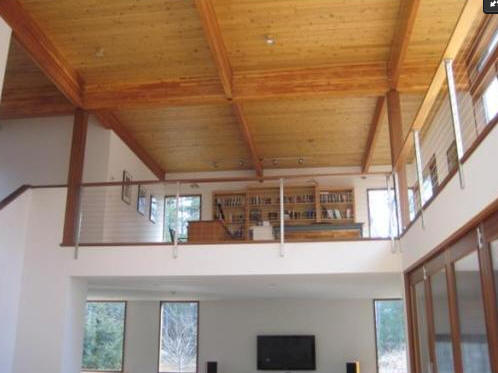 2007 - The Karl Peter Lieberwirth House, aka the Indian Hill House, 140 Indian Hill Road, Carlisle MA. Designed when he was Creative Director of Empyrean International, LLC. Sold in 2012 to Marilena Caldarusa and Mircea Muilescu.
---
Sources include: Joel Turkel; Dwell NextHouse; Business Week; Palo Alto Magazine; DWELL NextHouse Wiki; Turkel Design; Atlanta Magazine; Sally Keeney.