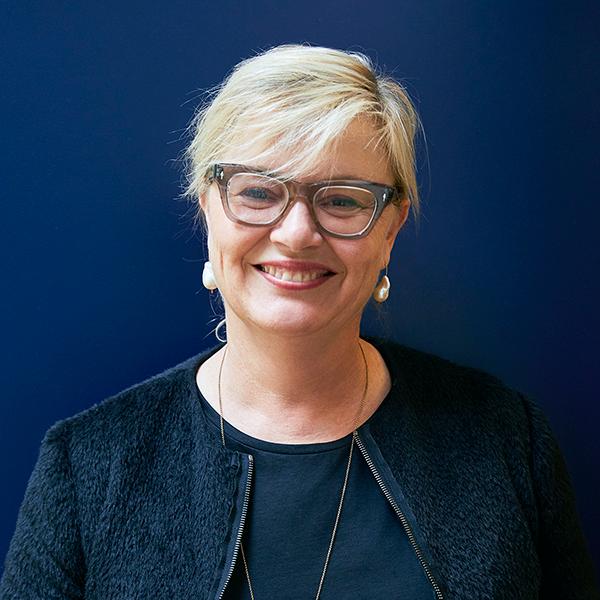 BARBARA BESTOR, FAIA (1966-)
Bestor grew up in Cambridge MA where her father was an anthropologist and her mother was a college administrator. She interned for Cambridge Seven Associates through college, with a study-abroad year at the London Architectural Association, eventually graduating from Harvard University in 1987. She then received a master's degree in Architecture from SCIARC in 1992, and opened her practice that same year. She taught at Harvard, UCLA, and Woodbury University School of Architecture where she is Executive Director of the Julius Shulman Institute. She curated a 2017 exhibition on Albert Frey and Lina Bo Bardi: A Search for Living Architecture, at the Palm Springs Art Museum. She is the author of Barbara Bestor, Bohemian Modern: Living in Silver Lake. Bio adaped from Wikipedia.
---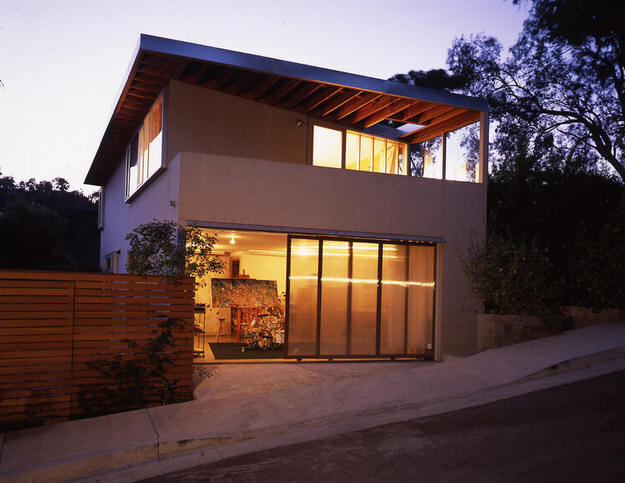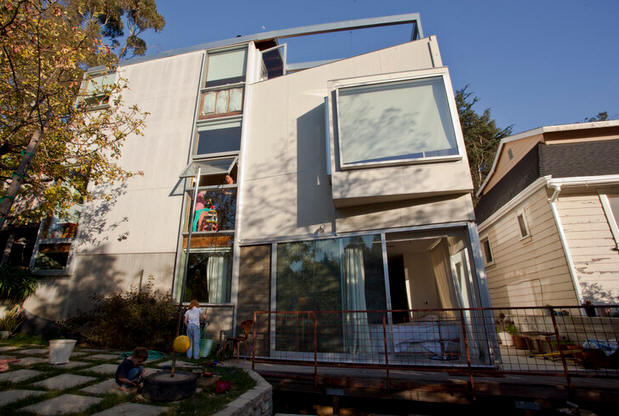 1999 - The Show House, Los Angeles CA. Her first house, an experimental renovation.
---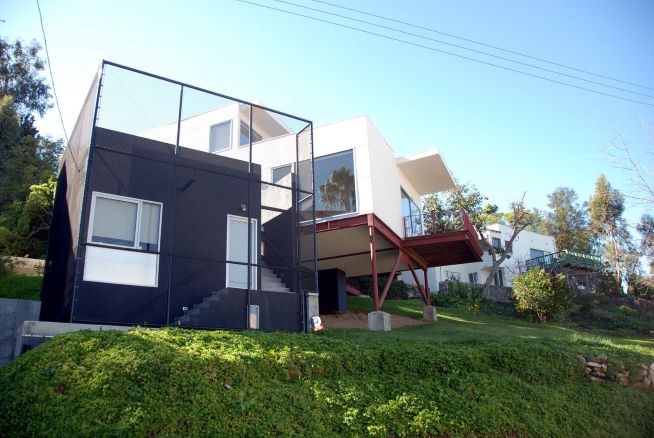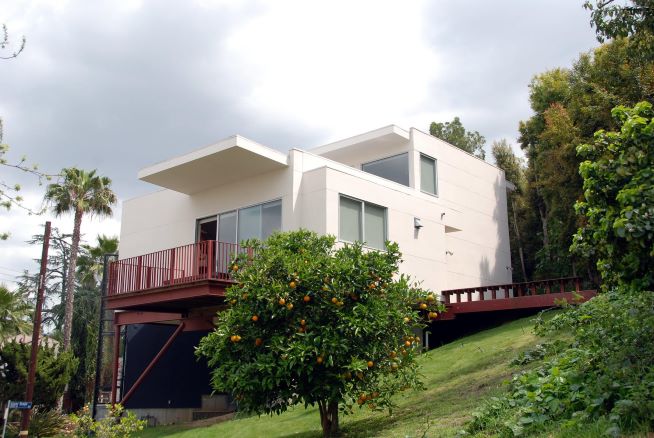 2003 - The Gregory and Edith Wong Residence, 2523 Silver Ridge Avenue, Los Angeles CA. Photos by Michael Locke.
---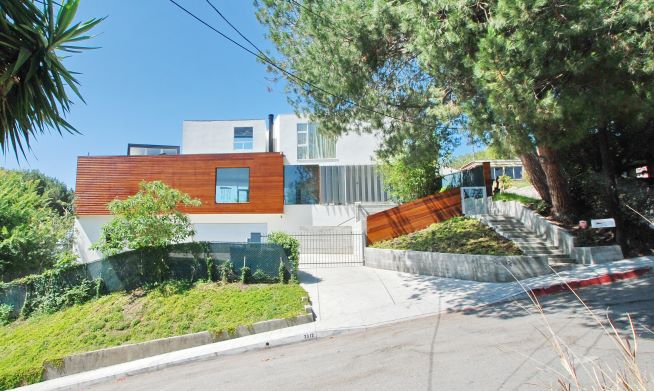 2006 - The Michael Ferris House, 2312 Baxter Street, Los Angeles CA. Sold in 2007 to film producer Callum Greene. Sold in 2015 to actor Mark Duplass and his wife, actor Katie Aselton, in 2015. Photo by Michael Locke.
---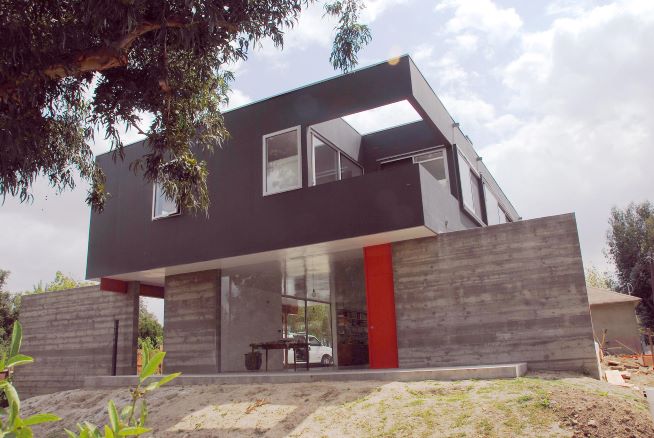 2006 - The Alex McDowell and Kirsten Everberg House, 2288 Earl Street, Los Angeles CA. Jonsson Design was the builder. Photo by Michael Locke.
---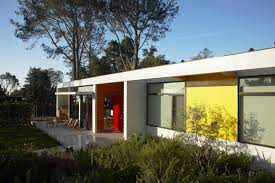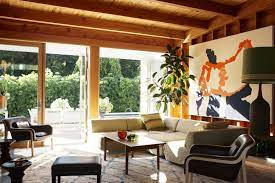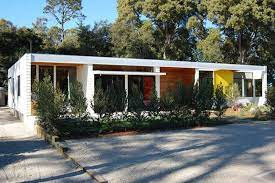 2007 - aka the Surf Shack, Santa Barbara CA.
---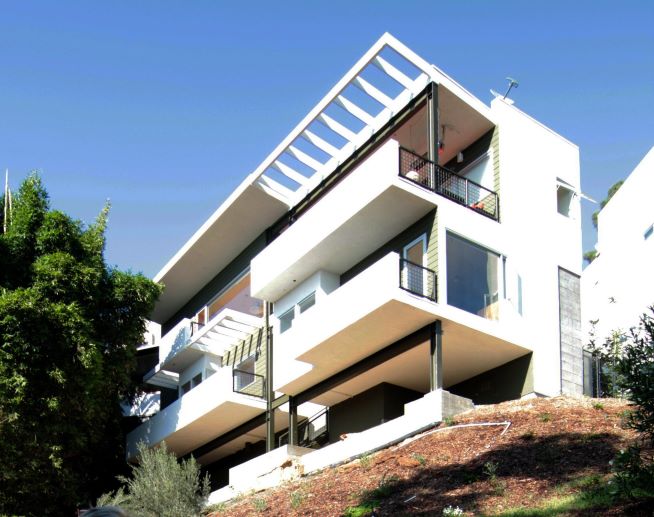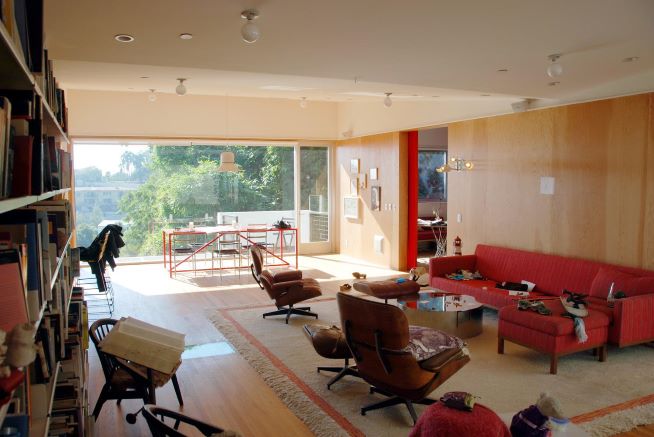 2007 - The Barbara Bestor House, aka the Glendower Residence, 2612 Glendower Avenue, Los Angeles CA. Located on a hillside lot below the 1924 Ennis House by Frank Lloyd Wright. Renovated in 2009. Sold in 2010 to Heidi Raydor. Photos by Michael Locke.
---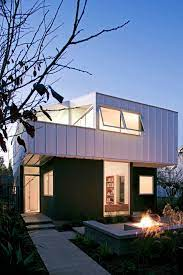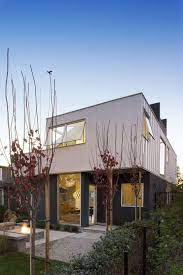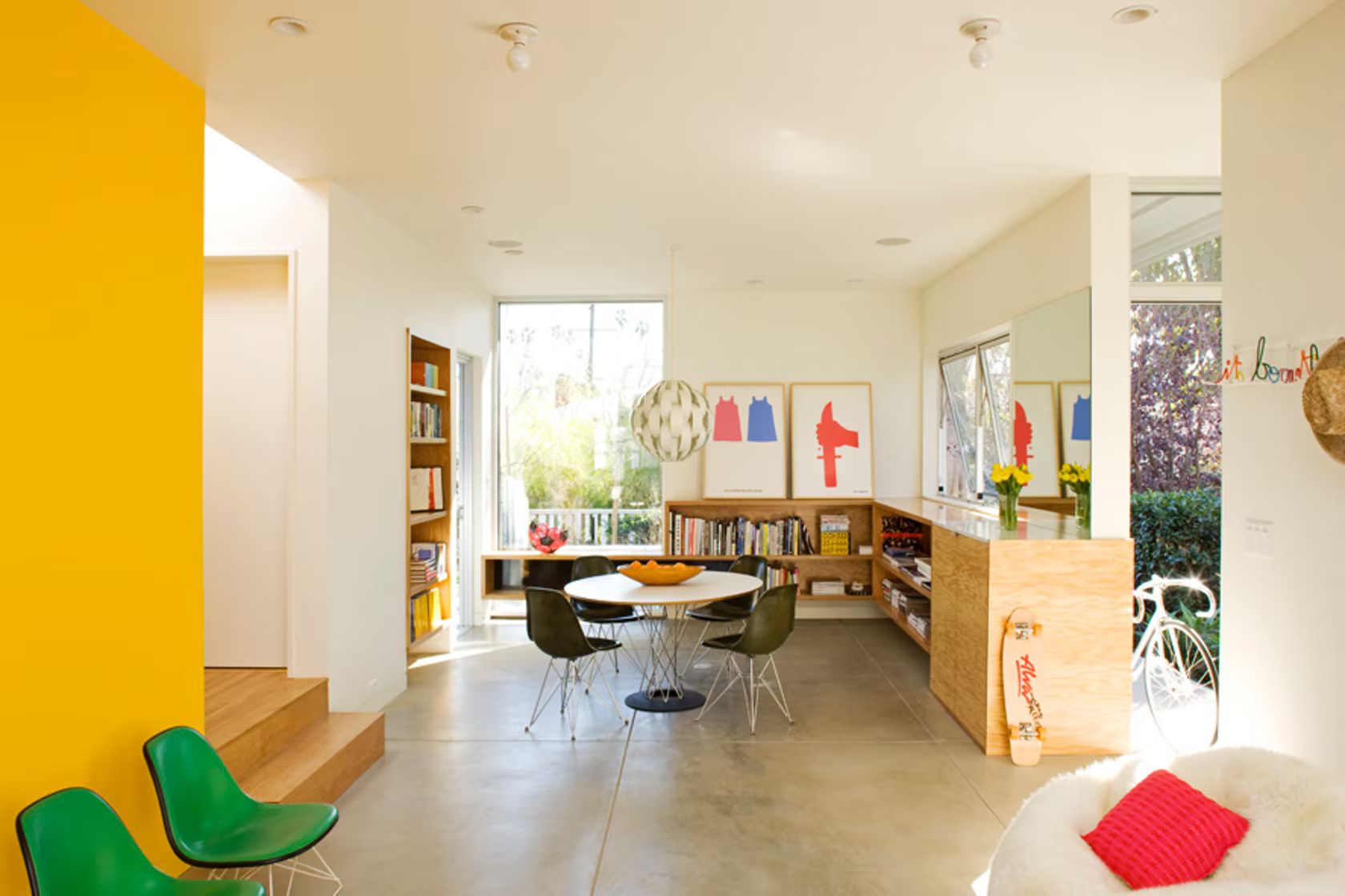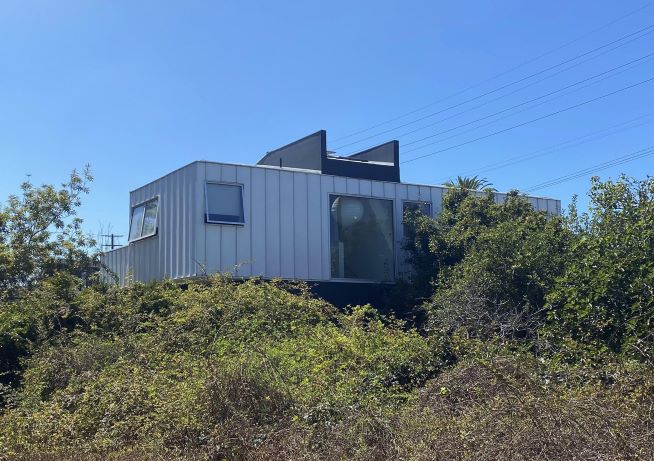 2009 - The Eric Grunbaum House, aka Floating Bungalow, 853 Marco Place, Venice Beach CA. Glenn Lyons Construction Inc. was the builder. Described as a white metal cloud that comprises the private space of the residence and floats above the public space. Photo, bottom, by Michael Locke.
---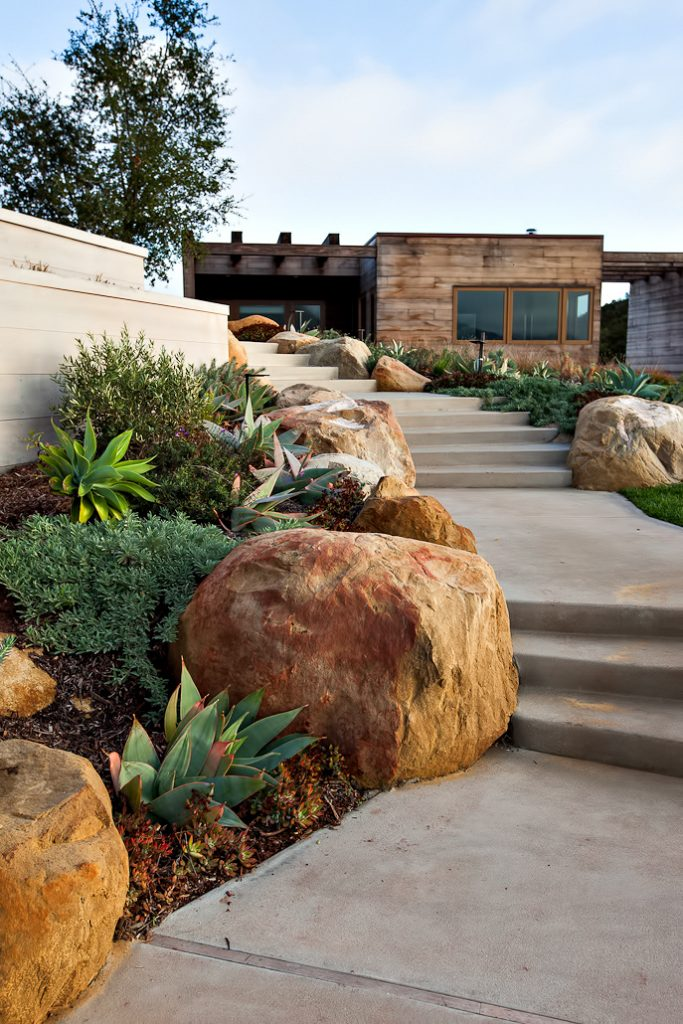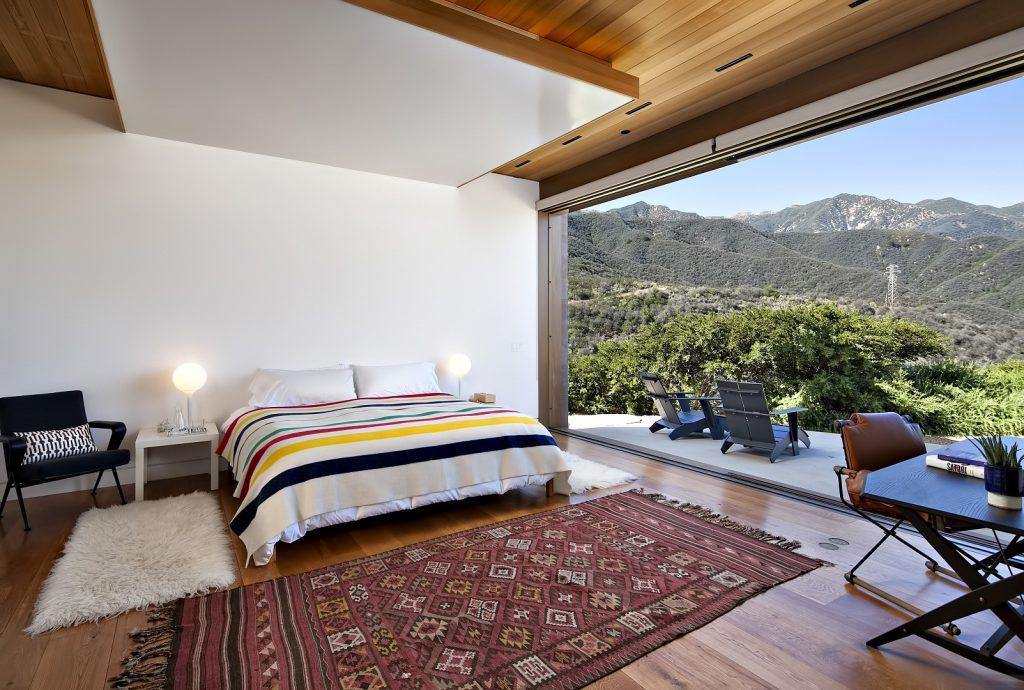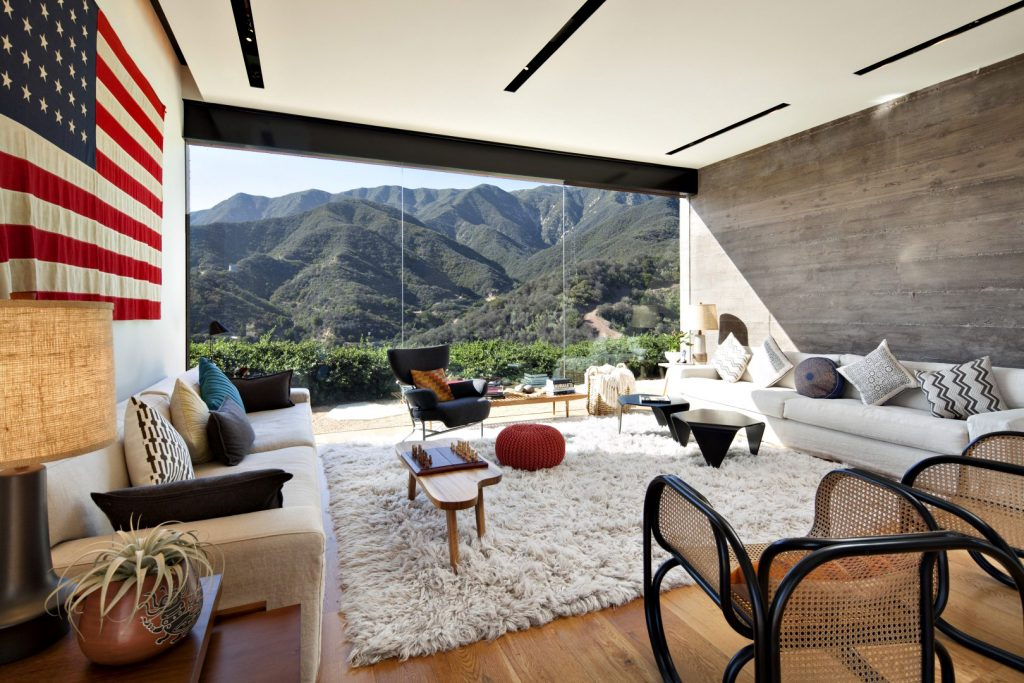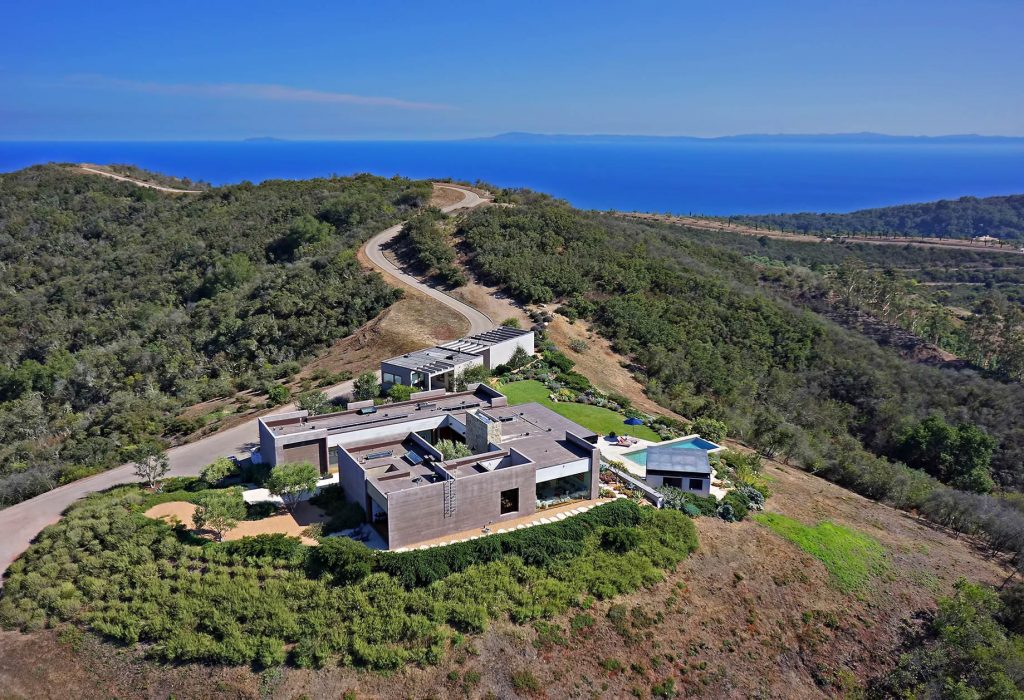 2012 - The Toro Canyon House, 3660 Toro Canyon Park Road, Montecito CA. Sold in 2016 to Cielo Azul Tcp, LLC (William Sargent).
---

2013 - aka the House Over a Wall, Los Angeles CA.
---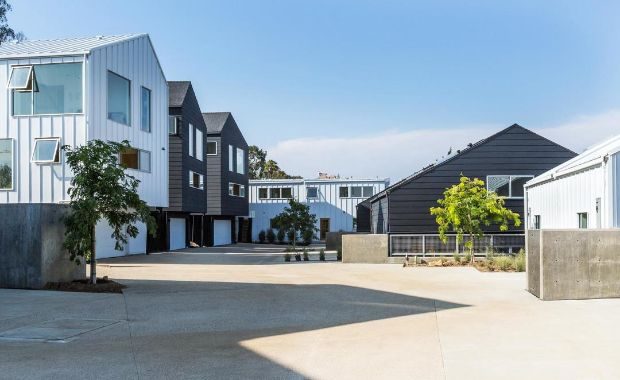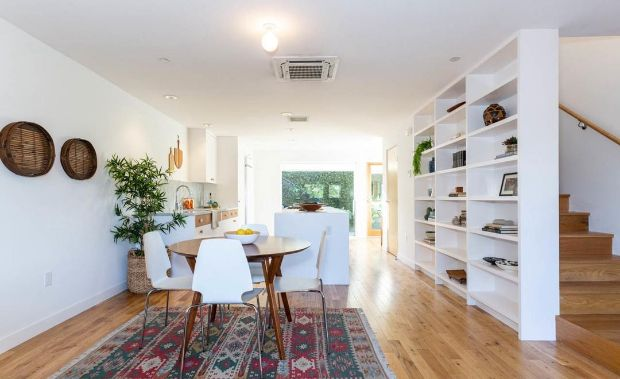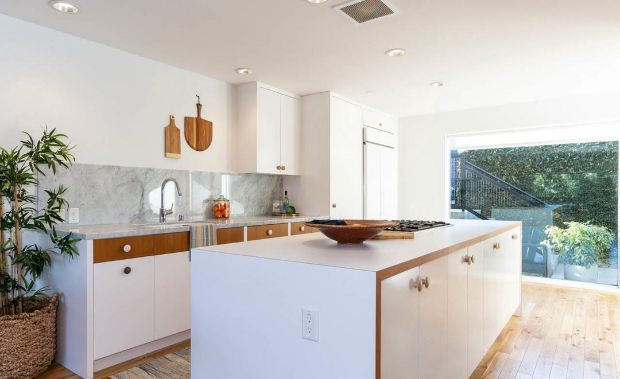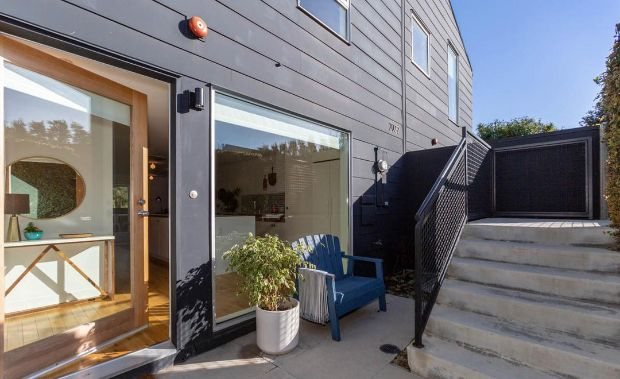 2015 - The Blackbirds Homes, Los Angeles CA. Eighteen homes on 0.82 acres, 2-3 bedroom, under 1,900 sf. Landscape design by Mia Lehrer and Associates. Pacific Empire Builders Inc. was the builder. Example house: 2022 Blackbirds Way.
---

2015 - The Malibu House, Malibu CA.
---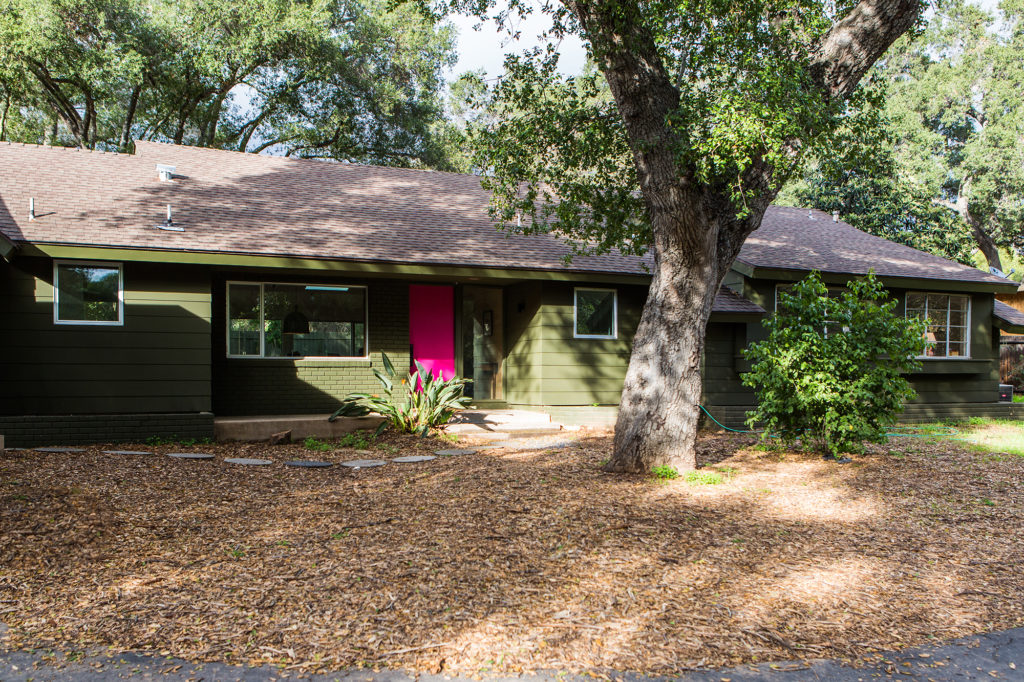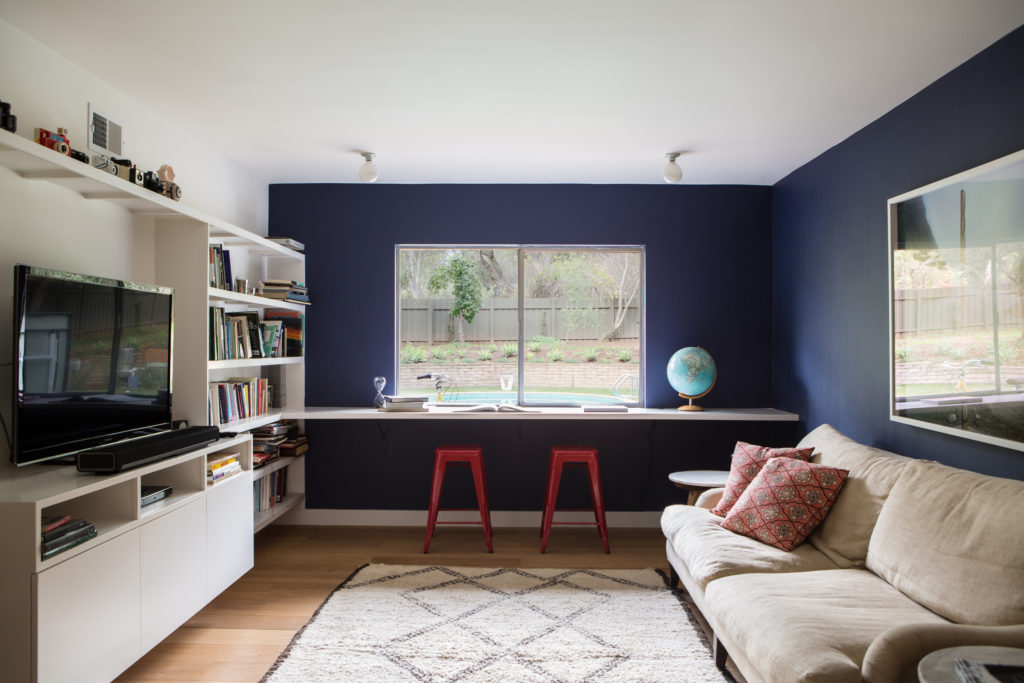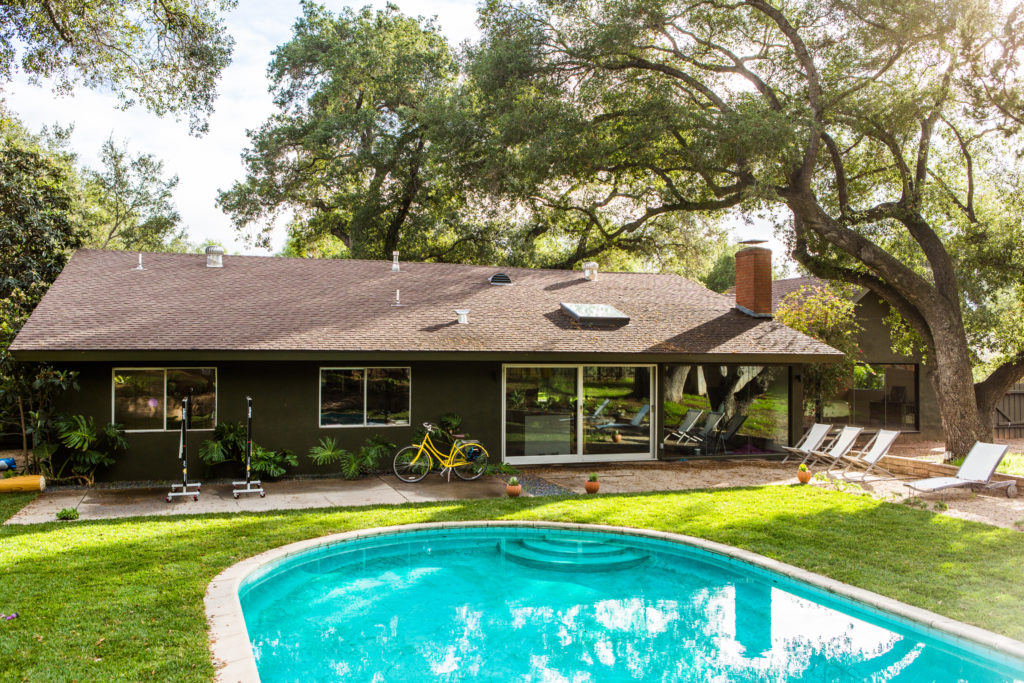 2015 - The Ojai Renovation, Ojai CA. Located in the Arbolada neighborhood.
---

2015 - The Grey Gardens, Los Angeles CA. A 2-story, 32-unit senior living development. Doesn't appear to have been built.
---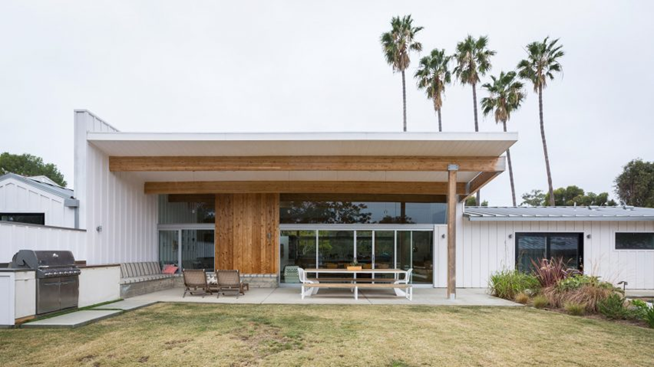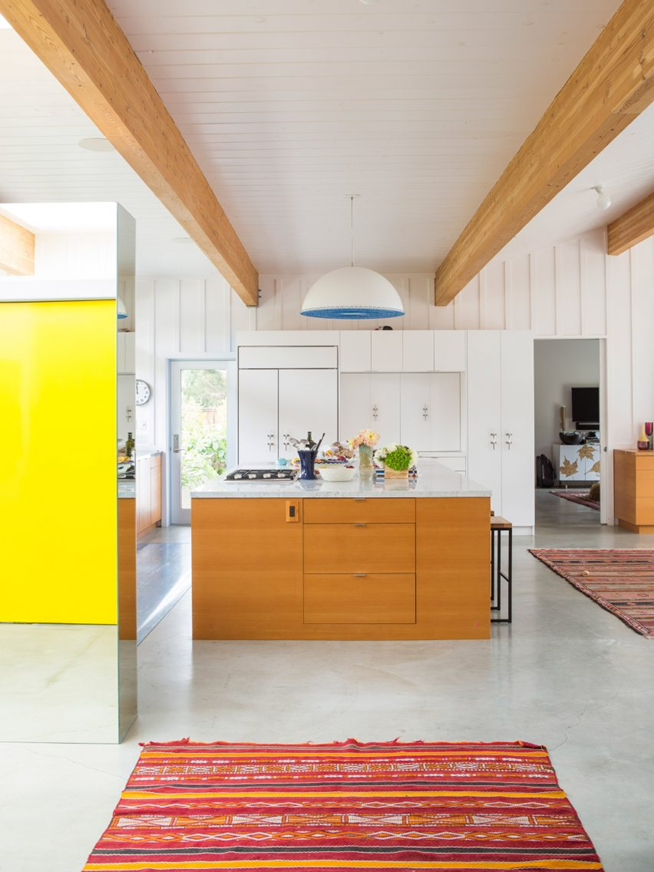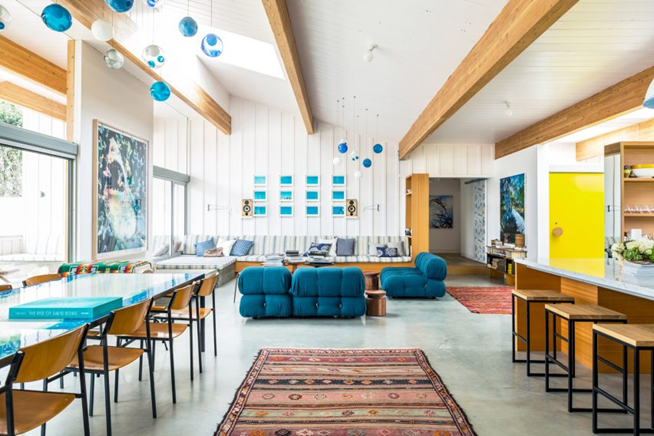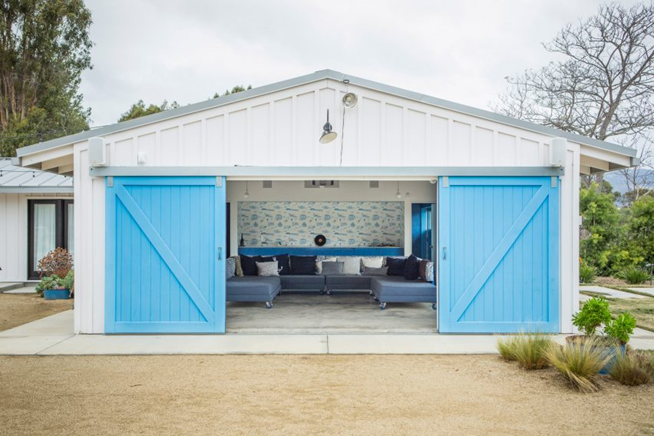 2015 - The Michael Diamond Renovation, Point Dume CA. A renovation of several run-down buildings in an exclusive beach community in Malibu. For the main dwelling, an existing gabled roof was removed and replaced with a standing-seam metal roof. The white board-and-batten siding on the exterior walls was retained and refurbished. Inside, the team reconfigured areas of the home to enable a better connection to the backyard, which features a large lawn, swimming pool and fruit orchard. A large, shaded terrace was also enhanced. The same board-and-batten treatment on the facades was used indoors, and timber roof beams were left exposed. Ceilings were punctured with skylights that enable natural light to bathe the interior. Floor-to-ceiling glass brings in additional light while enabling outward views.
---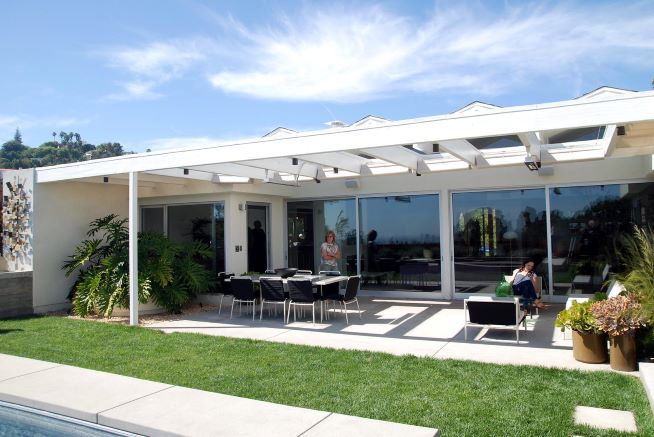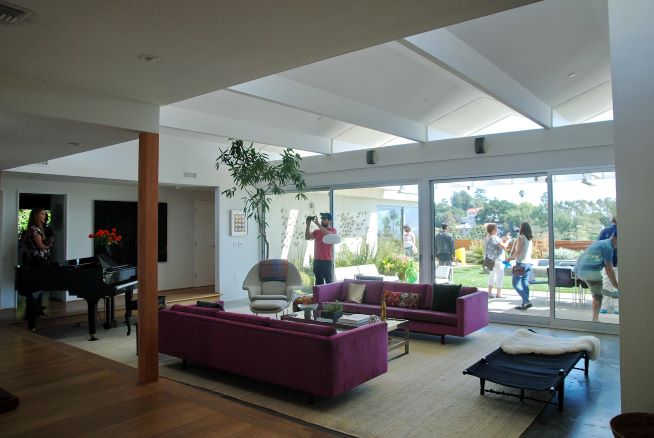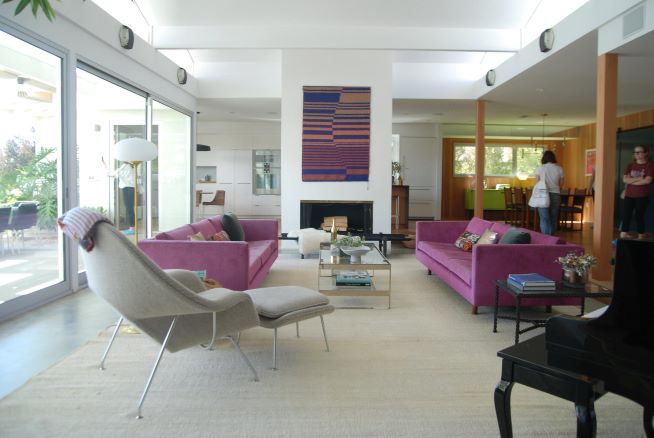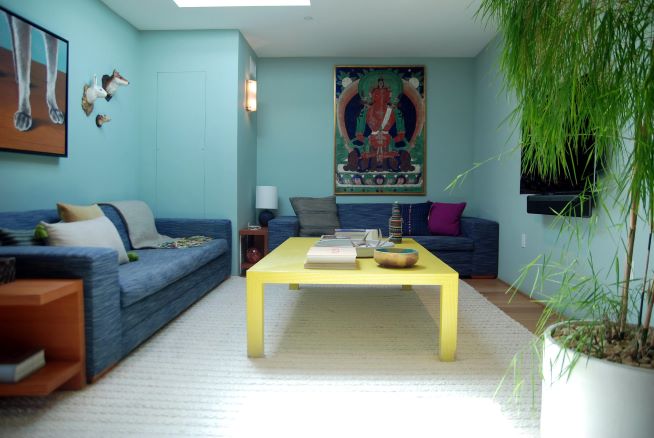 2015 - The Michelle Nader Remodel, 5266 Los Caballeros Way, Los Angeles CA. The architect remodeled and designed an addition to an existing house originally built in 1965. Gordon Group Associates Inc. was the builder. Photos by Michael Locke.
---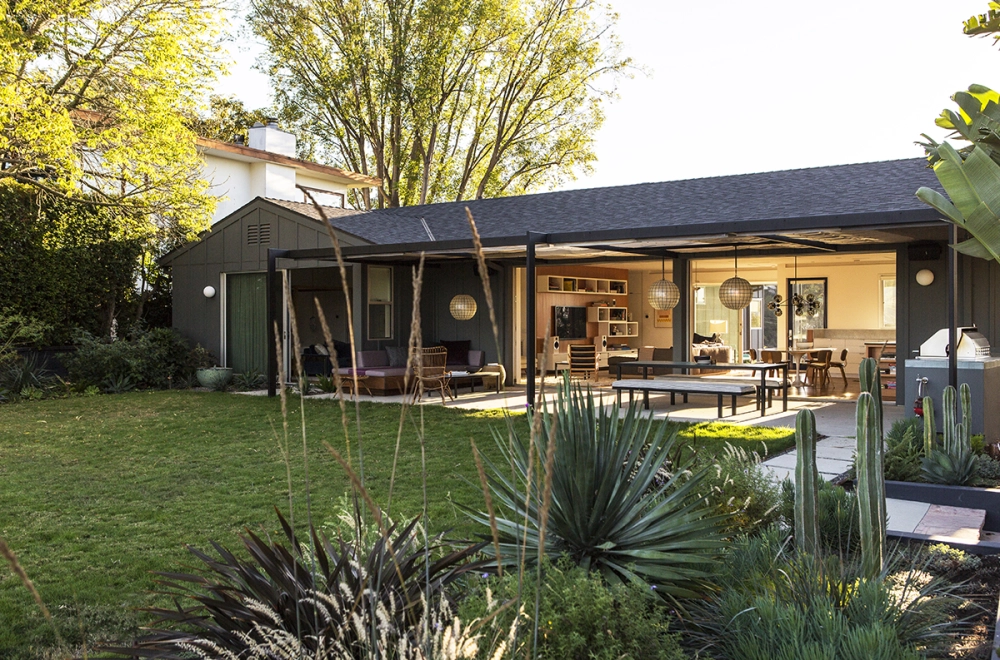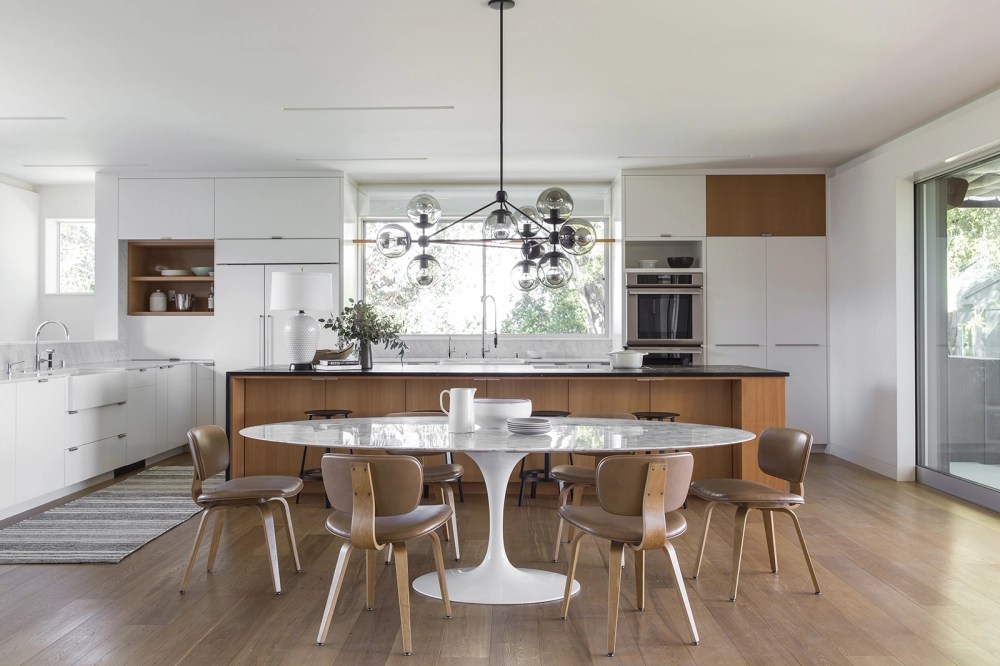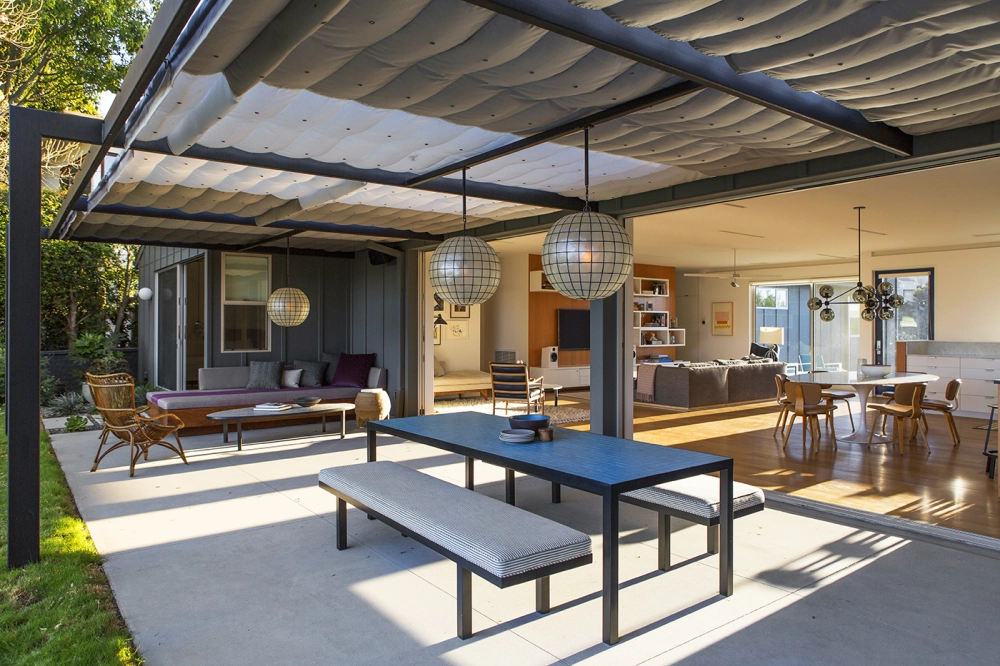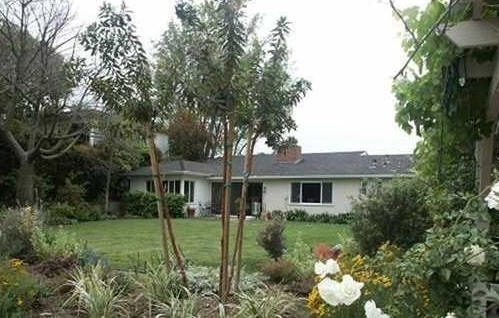 2016 - The John Dolan and Sarah Lambert Addition and Remodel, 3860 Sunswept Drive, Studio City CA. Original 1940s ranch house (bottom photo) was renovated into an open plan space with indoor-outdoor flow. The new layout connects the main living areas and master bedroom to the back yard, which has views to the distant mountains.
---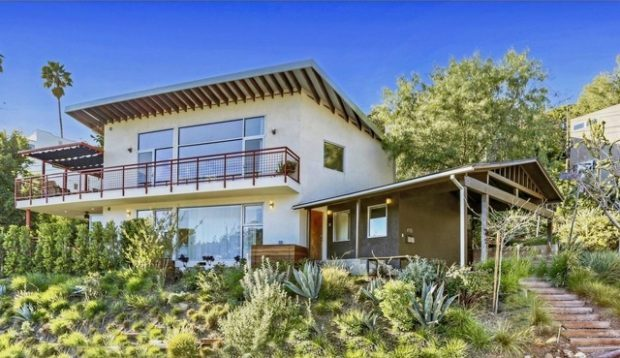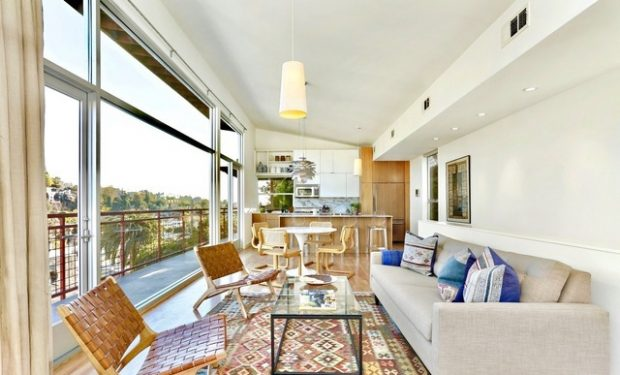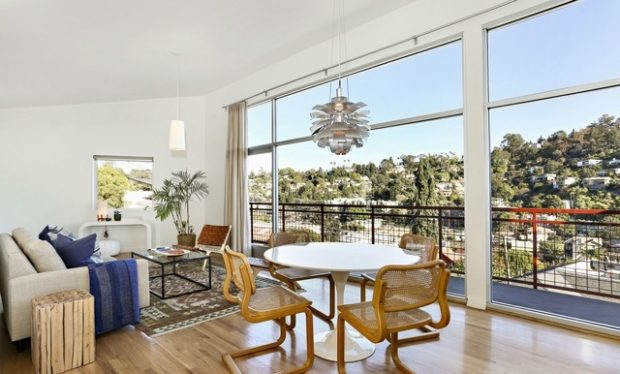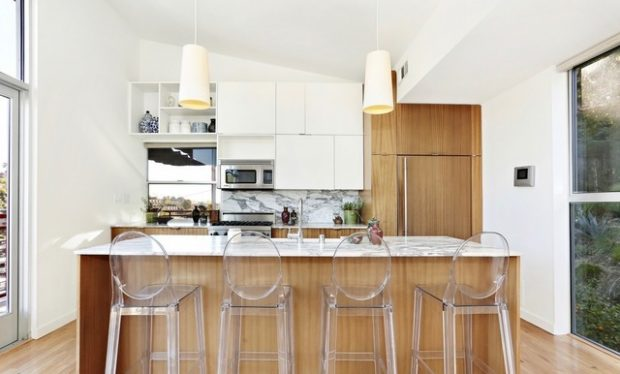 2016 - The Dan Kugle Renovation, 1935 Mayview Drive, Los Angeles CA. Sold in 2018 to Chay Thomas Lapin. Sold in 2020 to Joseph Epstein.
---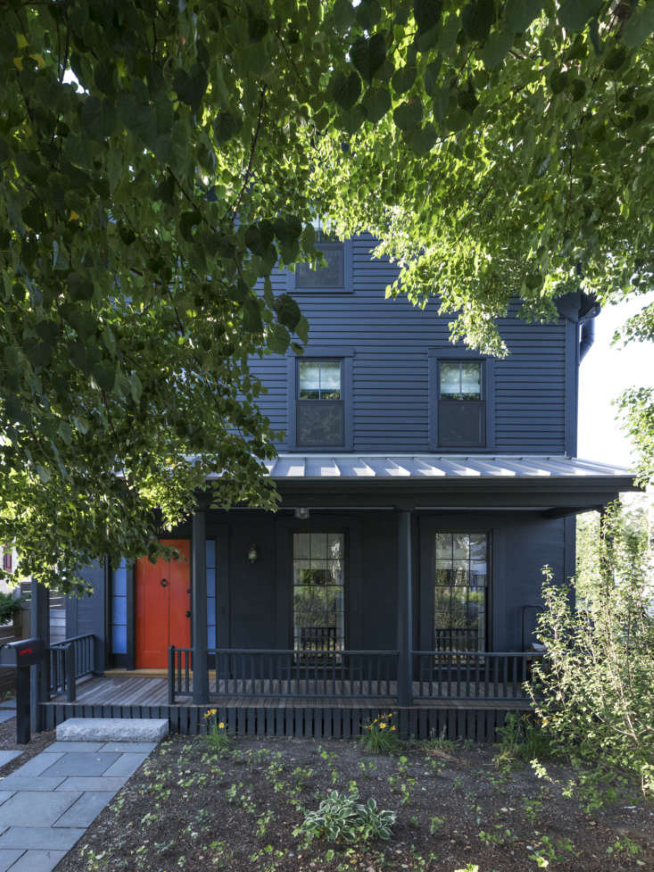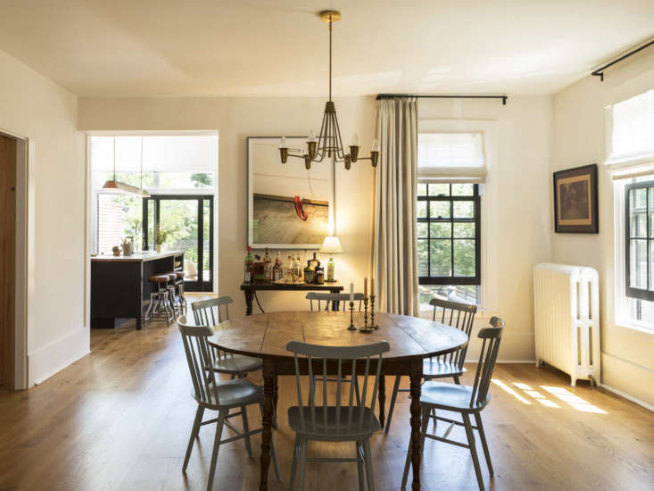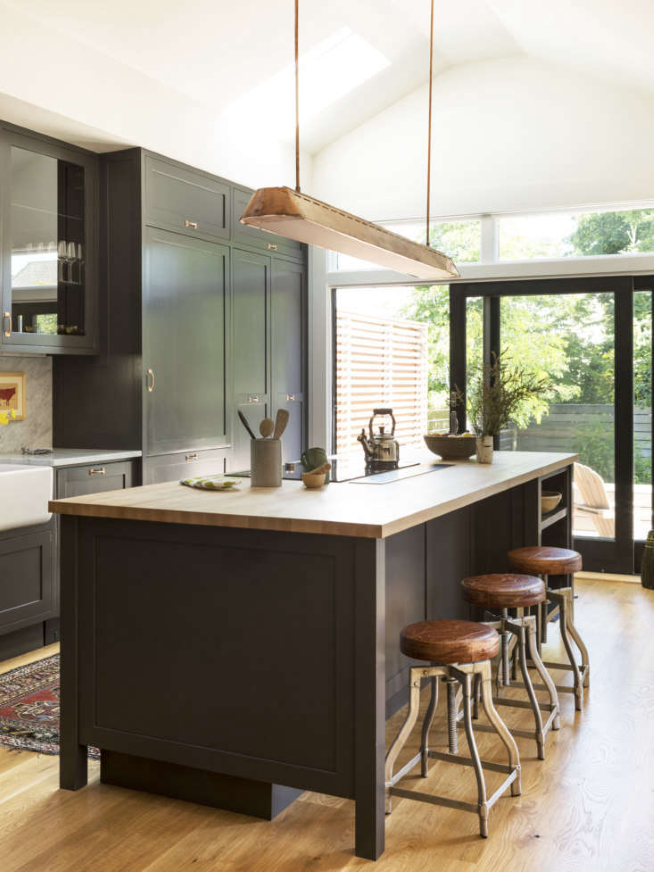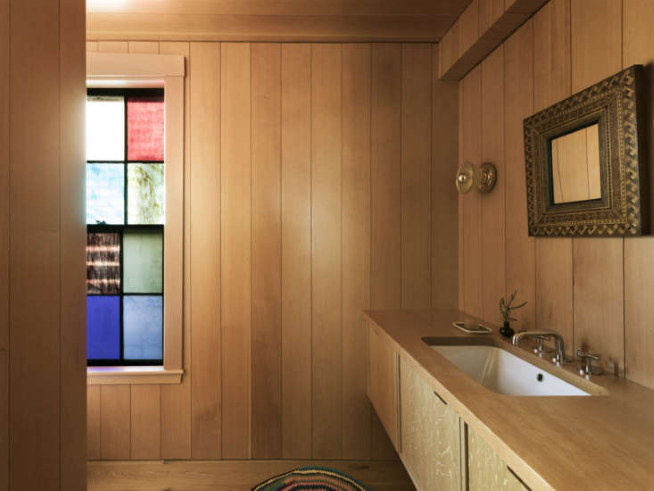 2018 - The Doug Zell Renovation, aka the Cambridge Renovation, 17 Vineyard Street, Cambridge MA. The only house in Cambridge by Bestor; remodel of an 1800s house. All vinyl windows were replaced, and a metal roof was added. The upstairs was reconfigured to add an additional bedroom and expand the master en suite. The attic was divided into two spaces for an office and a bedroom. Sold in 2020 to Catherine Cincotta.
Doug Zell is the cofounder of Intelligentsia Coffee and Bestor designed a Silver Lake CA location for the coffee shop a decade earlier, so when Zell moved to Cambridge, he asked her to renovate this historic house.
---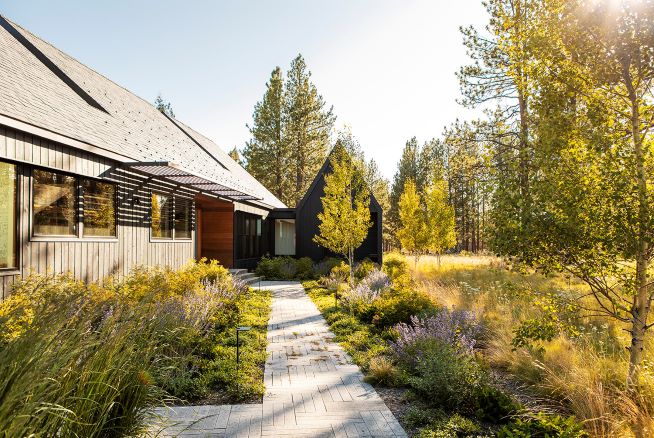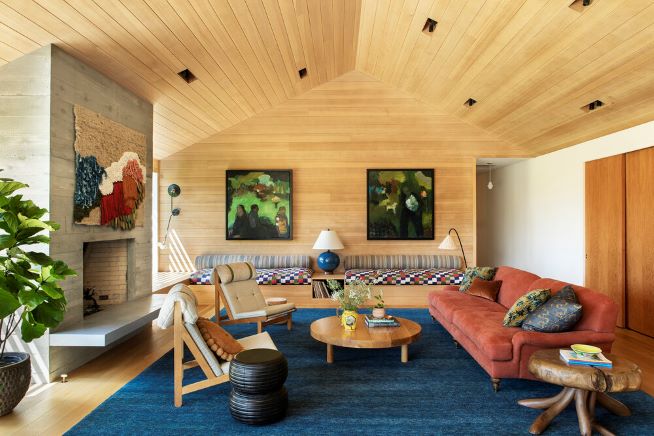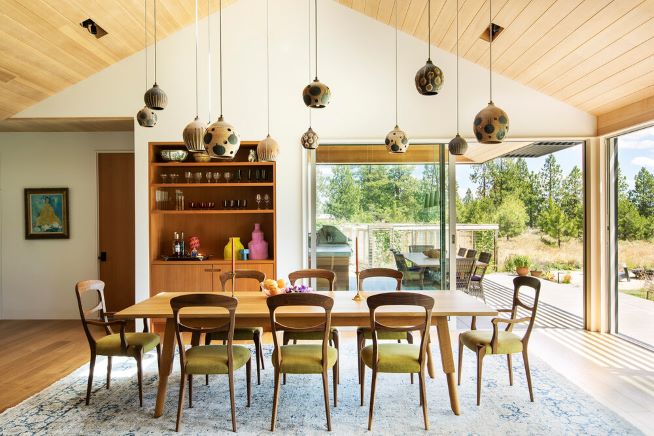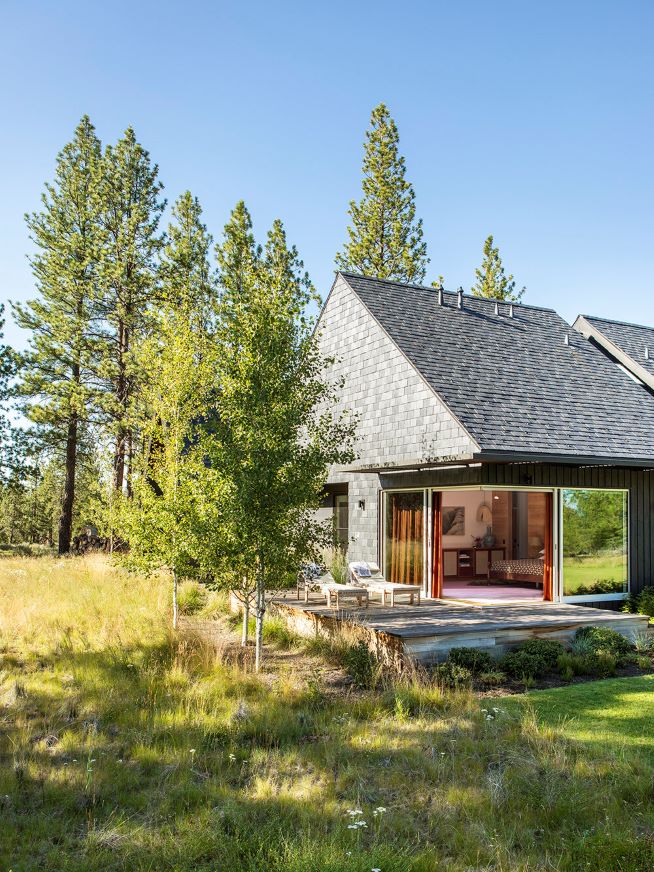 2019 - The Ben and Meaghan Farver House, aka the Bend House, 61656 Rowallan Court, Bend OR. Ben Farver is the designer and owner of Argonaut Cycles, a custom carbon bike shop.
---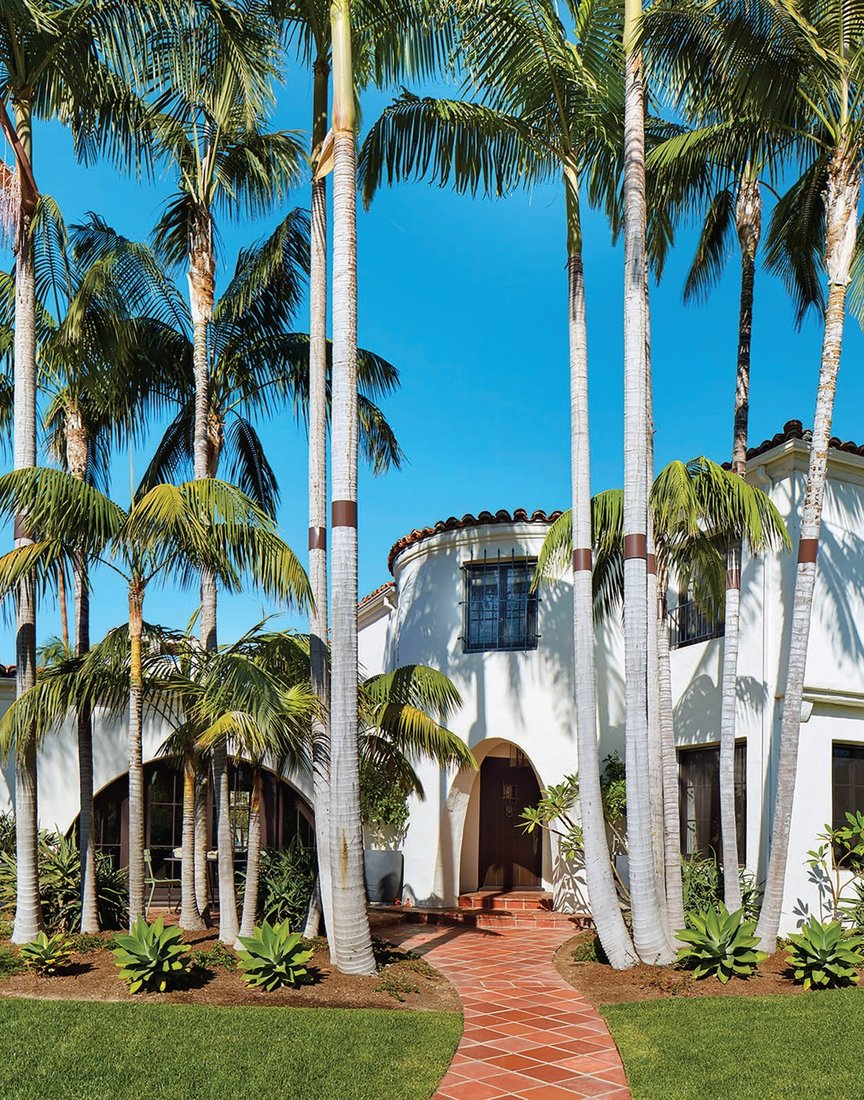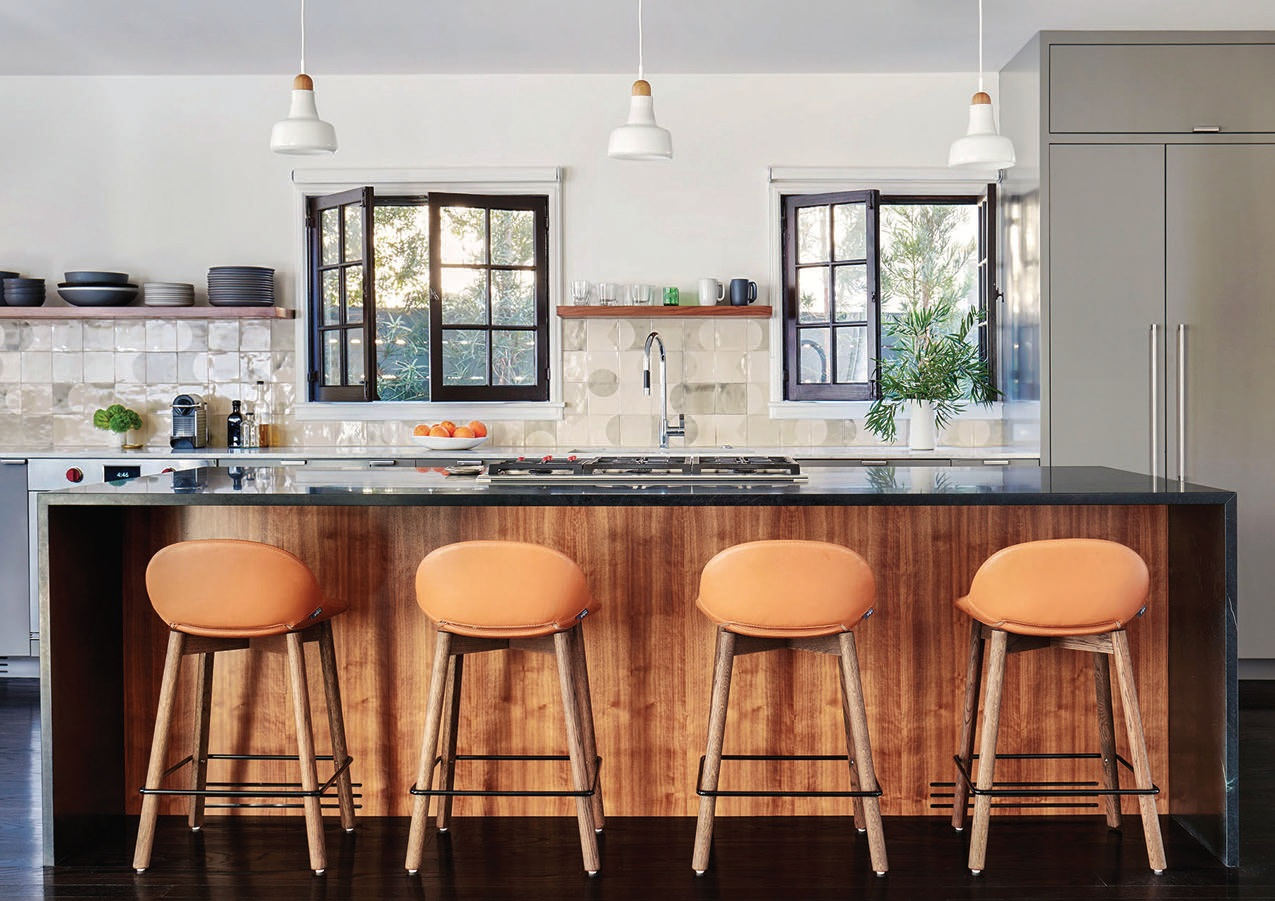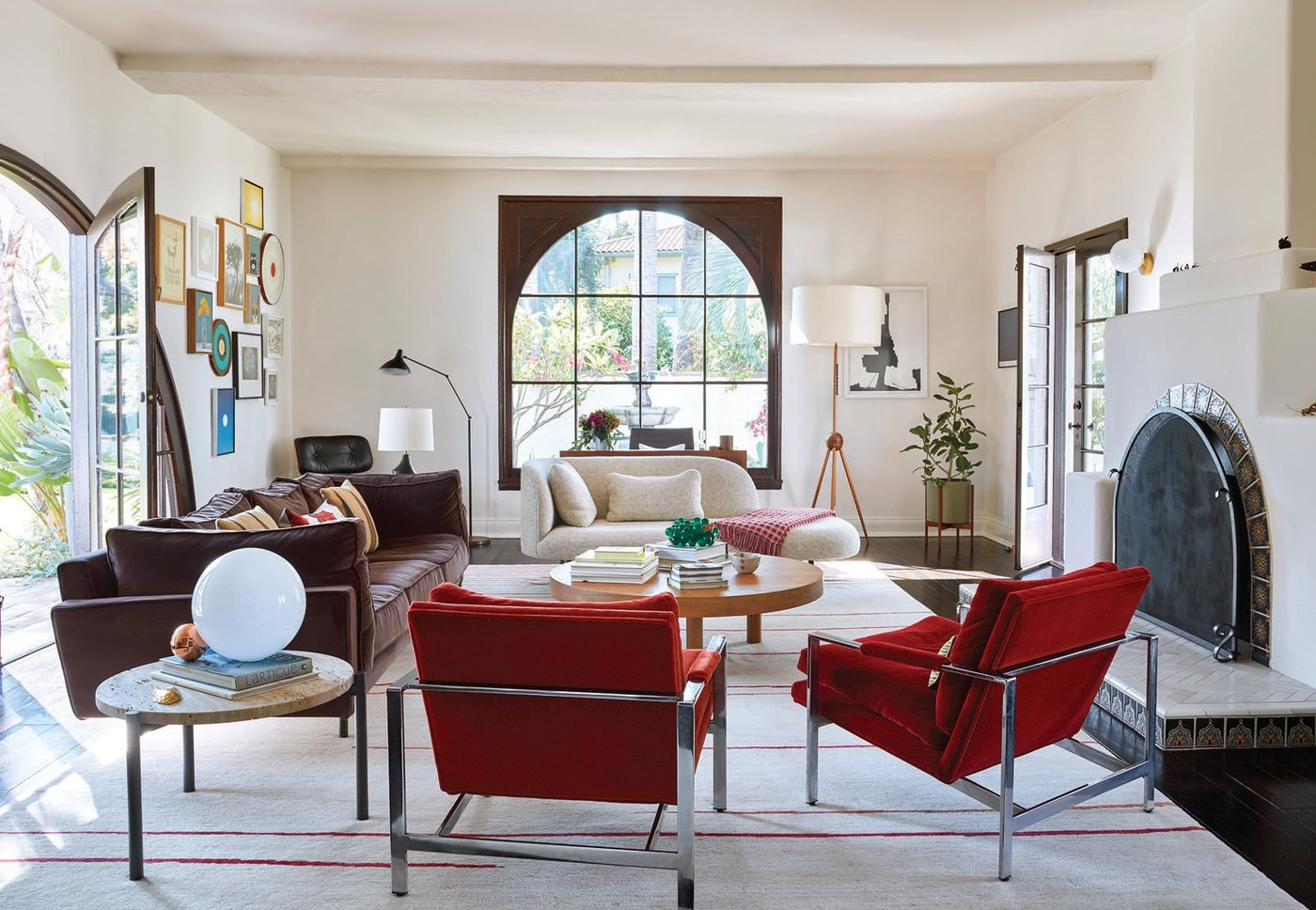 2019 - The Hancock Park Renovation, Hancock Park CA. Renovation of a 1920s Spanish-style home. Interior designers Ondine Karady and Susan Davis Taylor.
---

2020 - The Palisades House, Los Angeles CA.
---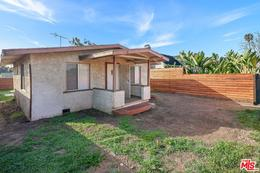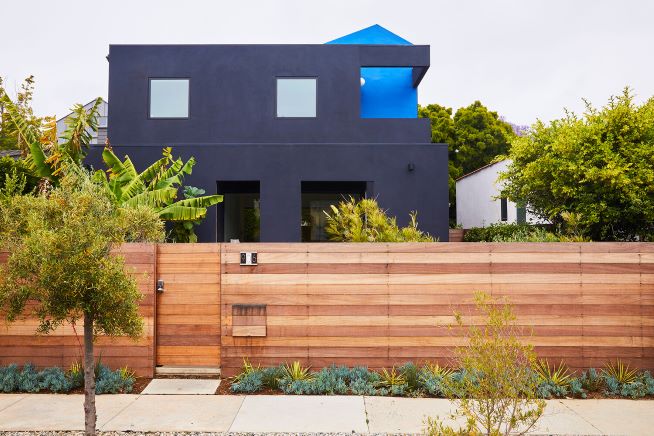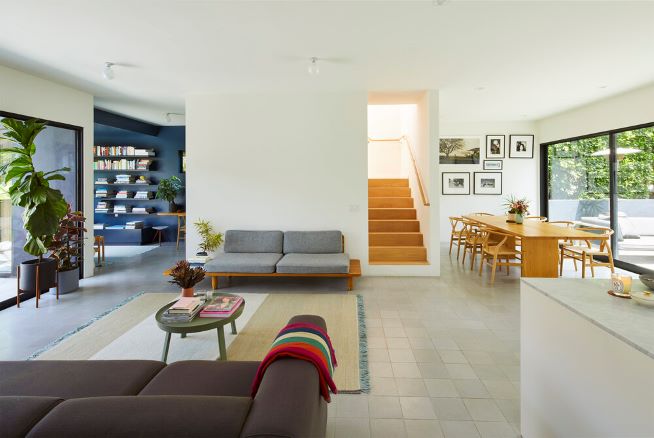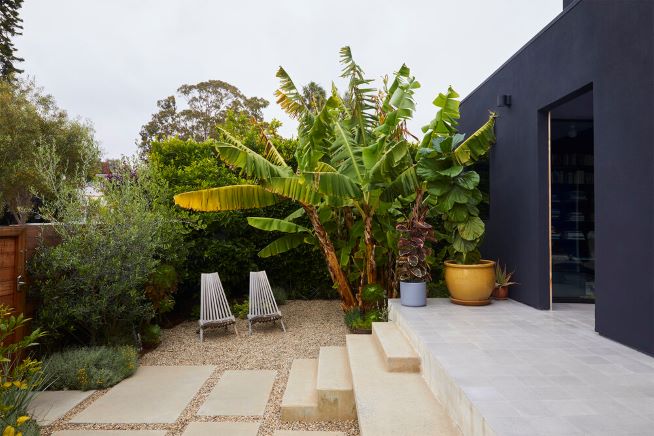 2020 – The Melina Polly House, aka the Superba House, 906 Superba Avenue, Venice CA. Sold to Melina Polly, who, in 2019, had Bestor renovate a small (just over 700 sf) 1925 bungalow into a 1786 sf 3 bedroom/2 bath townhome. First photo is original house.
---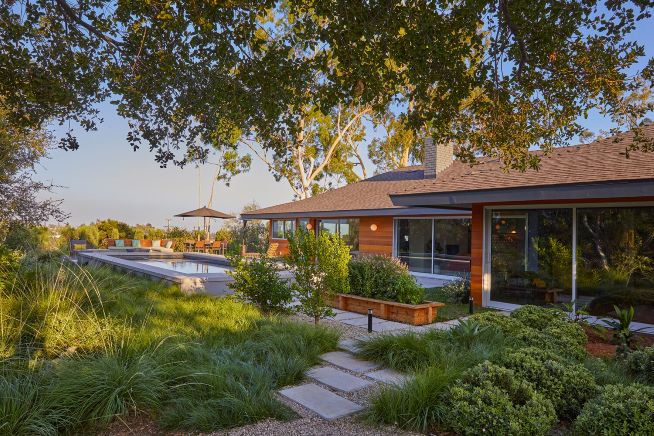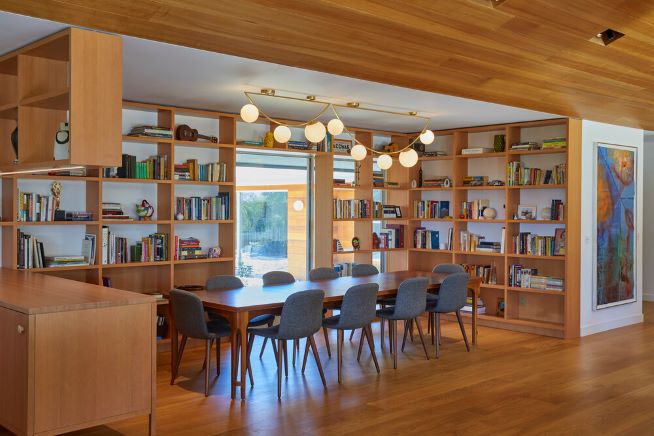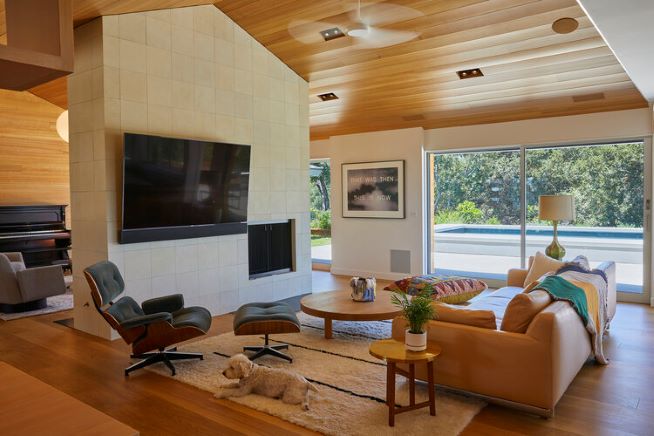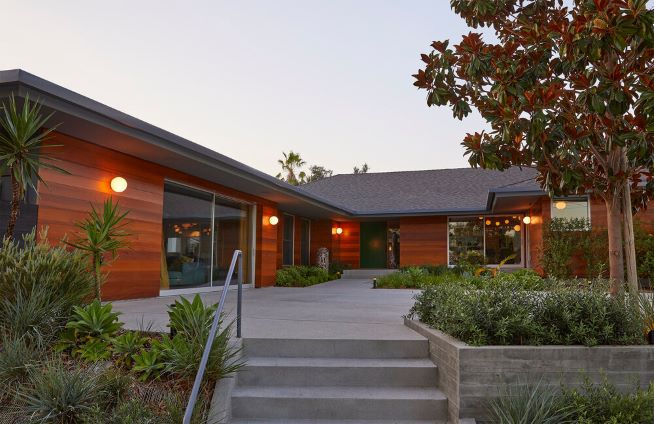 2020 – The Church Street Renovation, Pasadena CA. Renovation of a ranch-style house.
---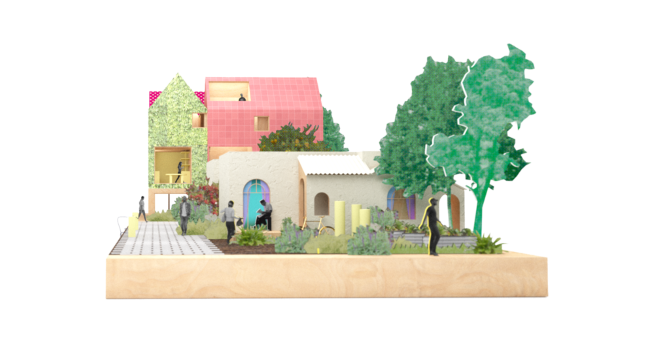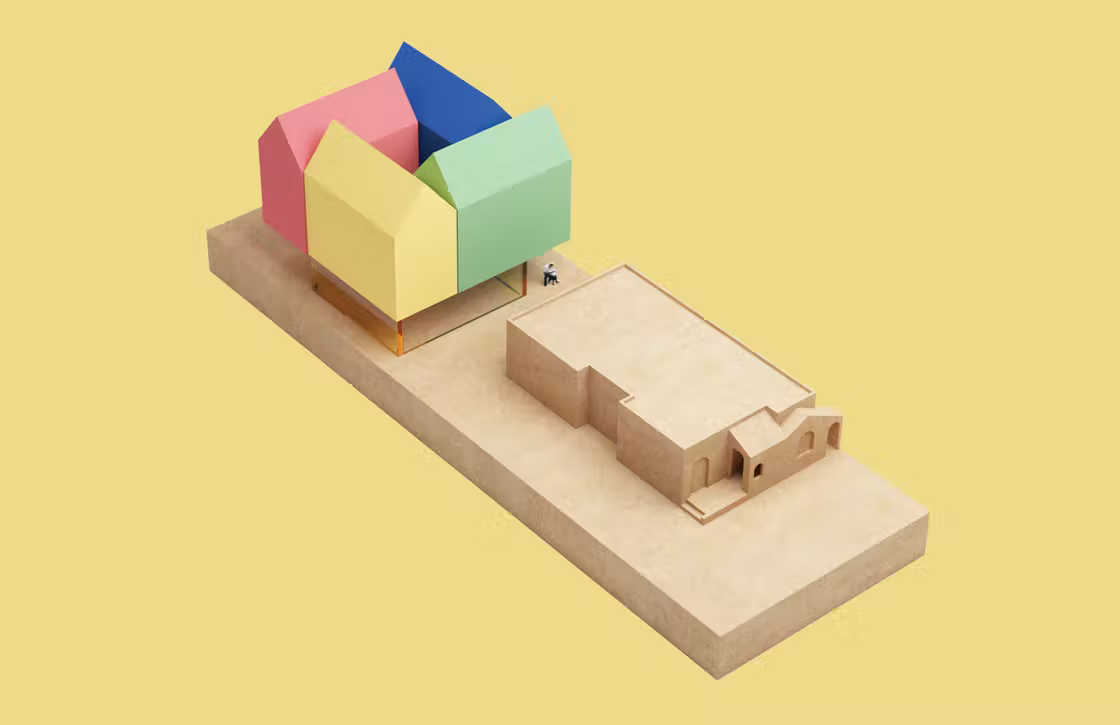 2021 - The Frogtown Foursquare Low Rise, Los Angeles CA. Proposed. Designed with collaborators SALT and was awarded second place in the City of Los Angeles' Low Rise Competition. Foursquare proposes a carbon free urbanism that optimizes health and wellness through simple and affordable strategies.
---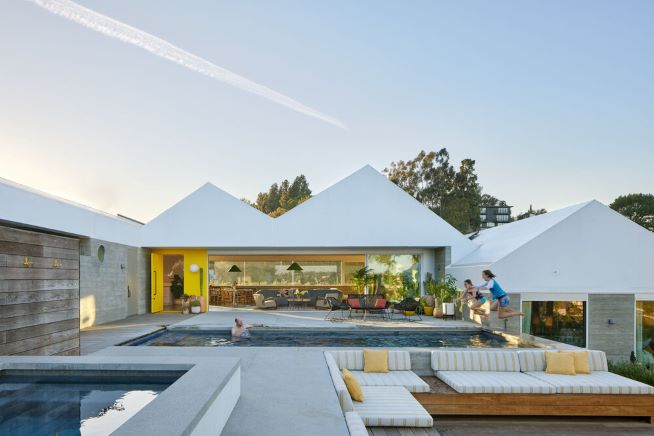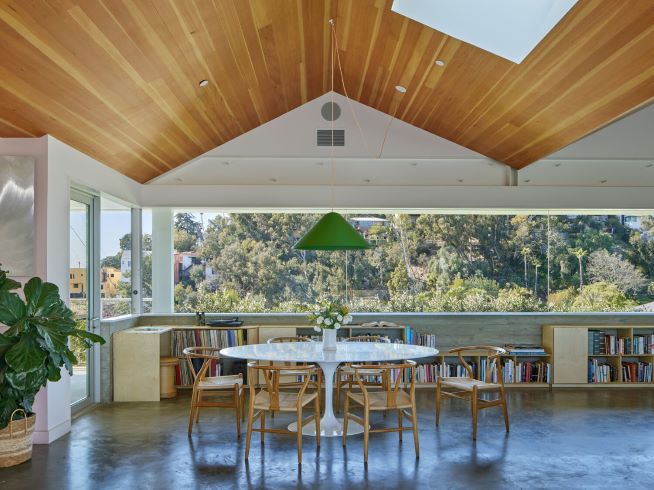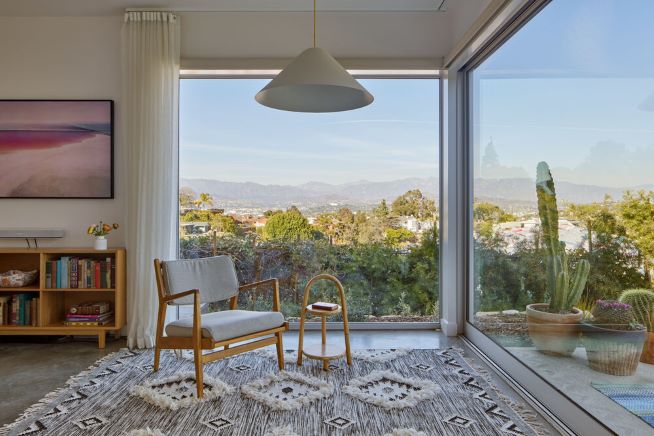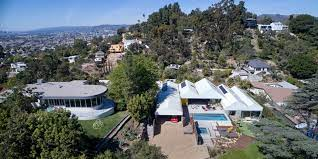 2021 - aka the House Stepping Down a Hill, 1855 North Dillon Street, Los Angeles CA. Next door to the 1936 Lipetz House by Raphael Soriano and owned by the same family, who use the Soriano house as a guesthouse. Brand-new 3,552 sf irregular shape, 1-story single family dwelling with attached carport. Lot sold in 2006 to William and Annie Macomber; new house completed in 2021.
---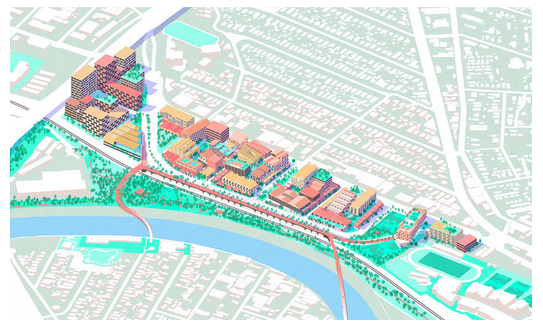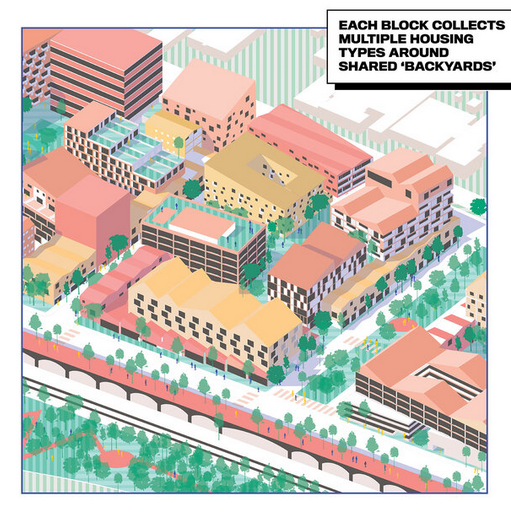 2021 - The Narrows Project, San Fernando Road, Los Angeles CA. A new model for housing in Los Angeles that proposes dense and diverse new city blocks to replace underused industrial zones.
---
Sources include: Bestor Architecture: Residential