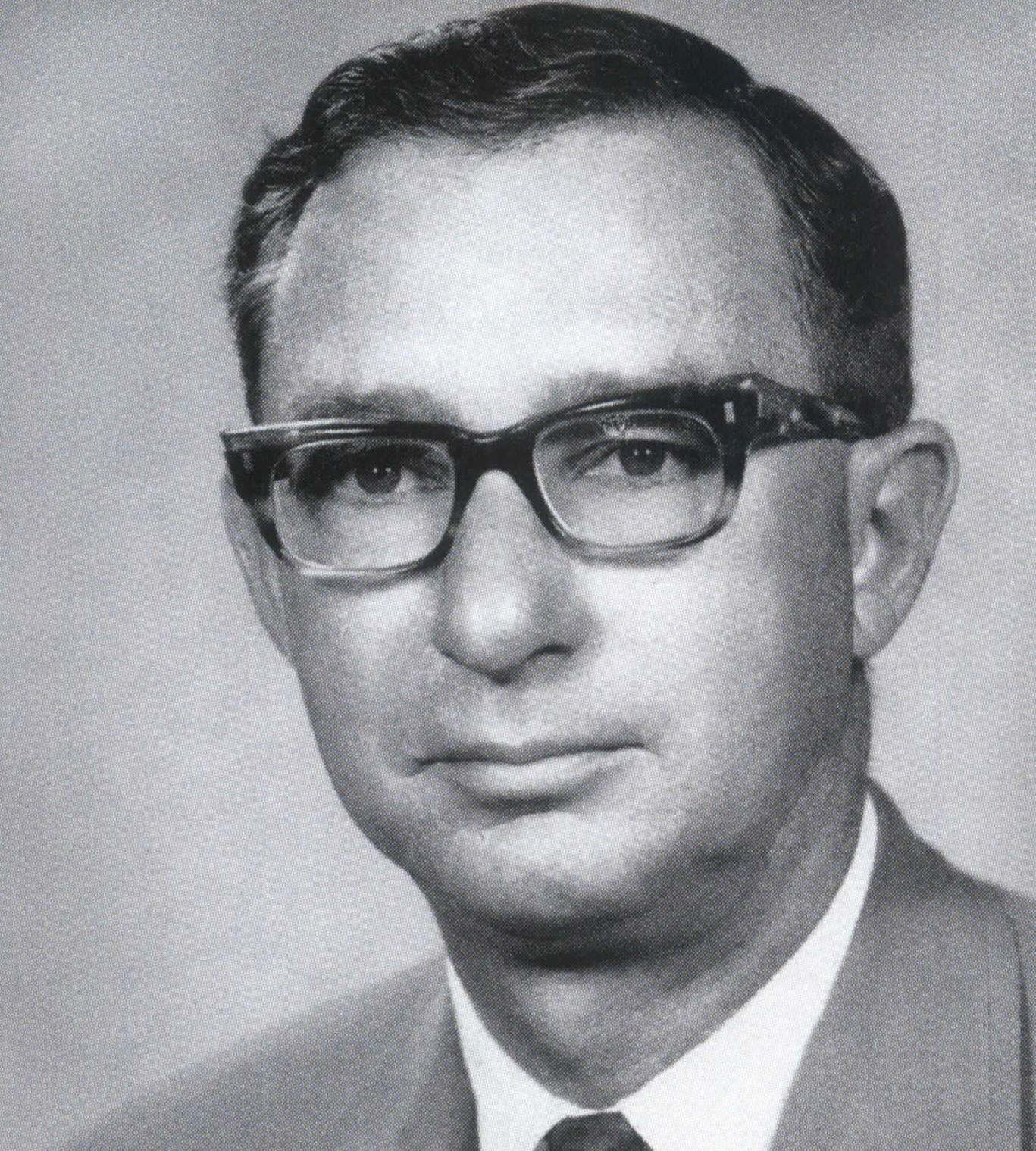 ROBSON CHAMBERS (1919-1999)
Chambers was born in Los Angeles and raised in Banning CA. He attended USC and took a position in Medford Oregon just after graduation in 1941. He served in the Marines during WWII as an architect working on Camp Pendleton. He worked solo briefly then joined the firm of Albert Frey and John Porter Clark in 1946, becoming a partner in 1952. With Frey, Chambers worked on Frey's second house, the Palm Springs Tramway, and the Palm Springs Tramway Gas Station. Chambers left Palm Springs to be campus architect at UC-Santa Barbara. He retired in 1980, moving and buying a Cliff May house in Borrego Springs CA. There, his practice boomed with residential work. Chambers moved to Santa Barbara in 1998 and died the next year. His archives are at UC Santa Barbara.
---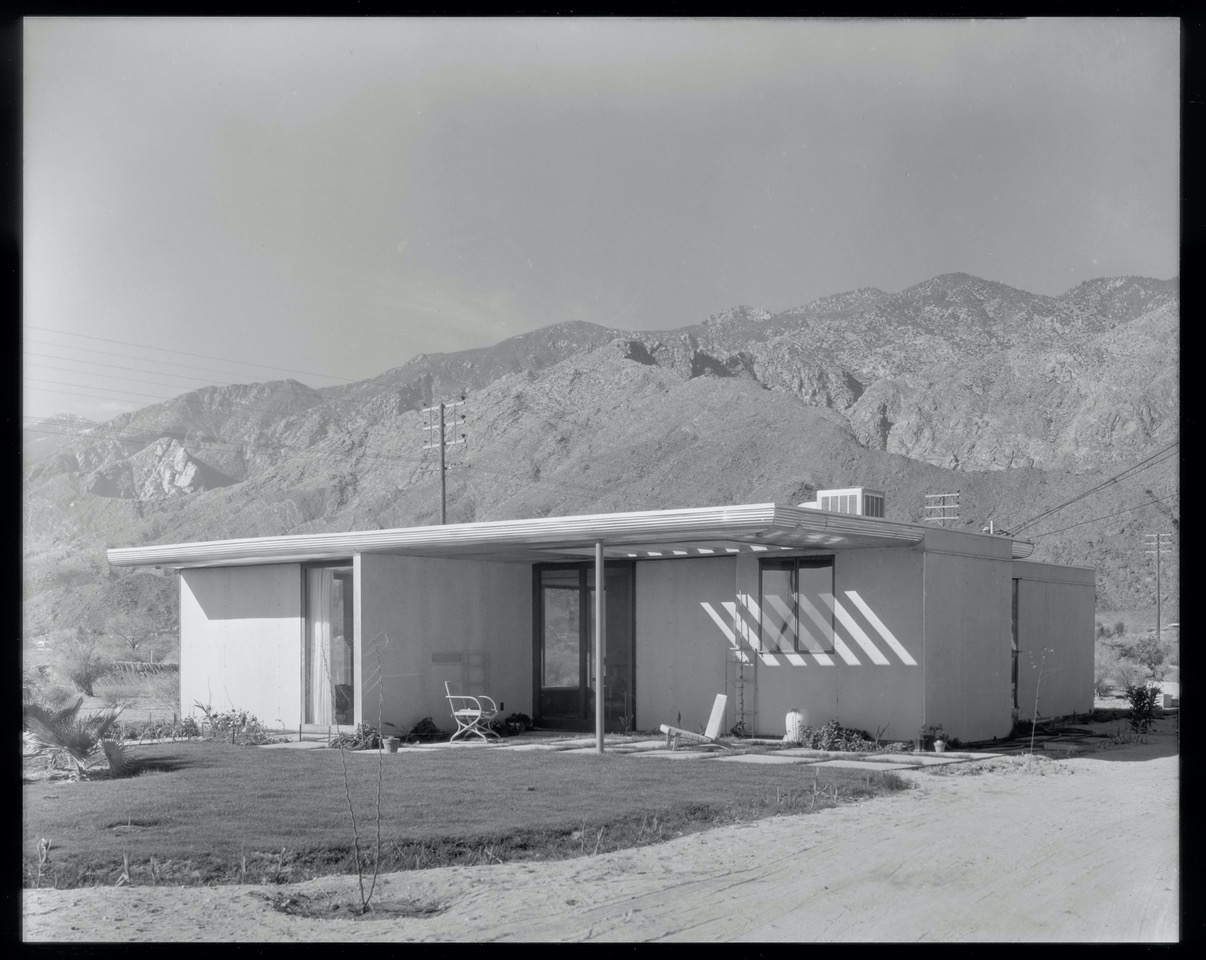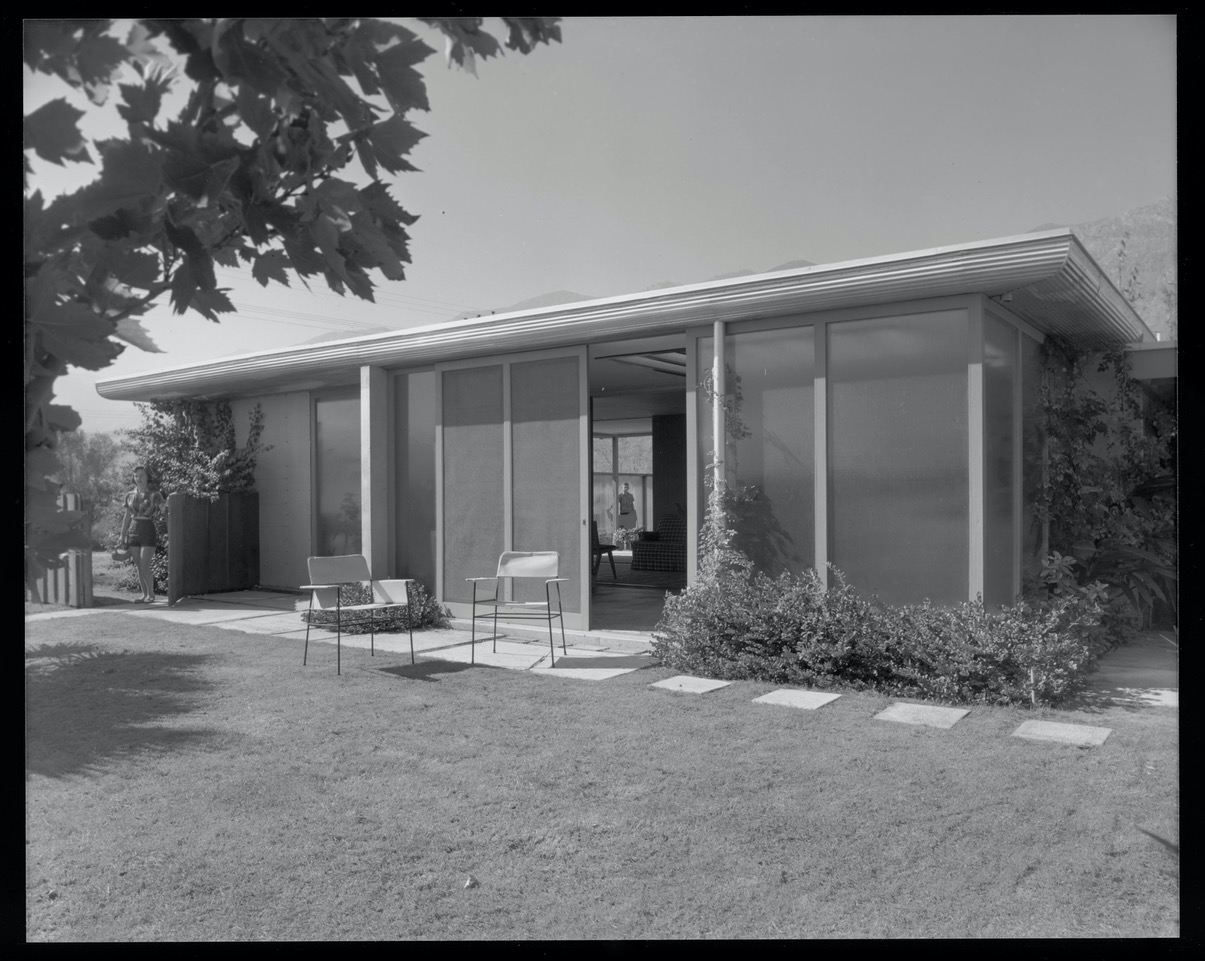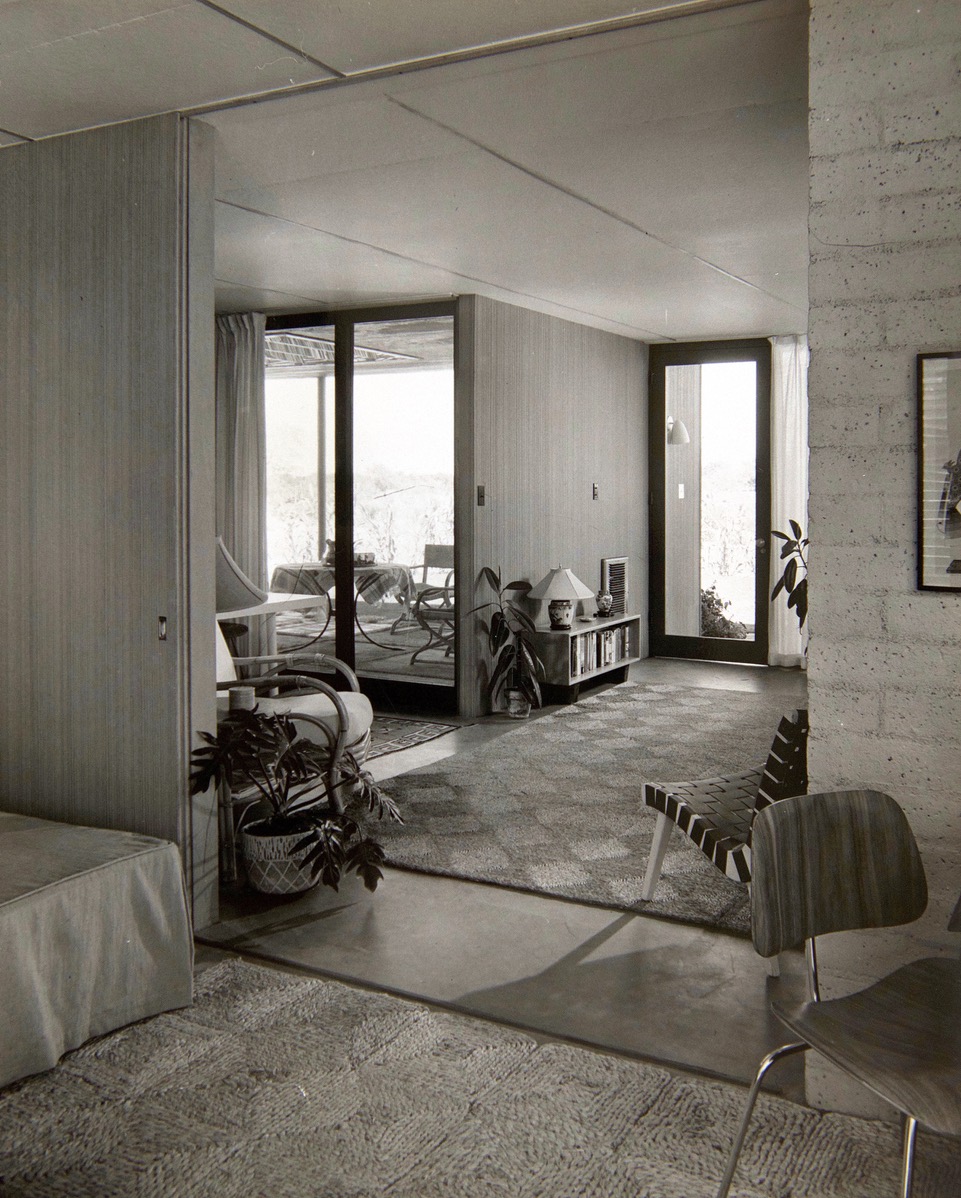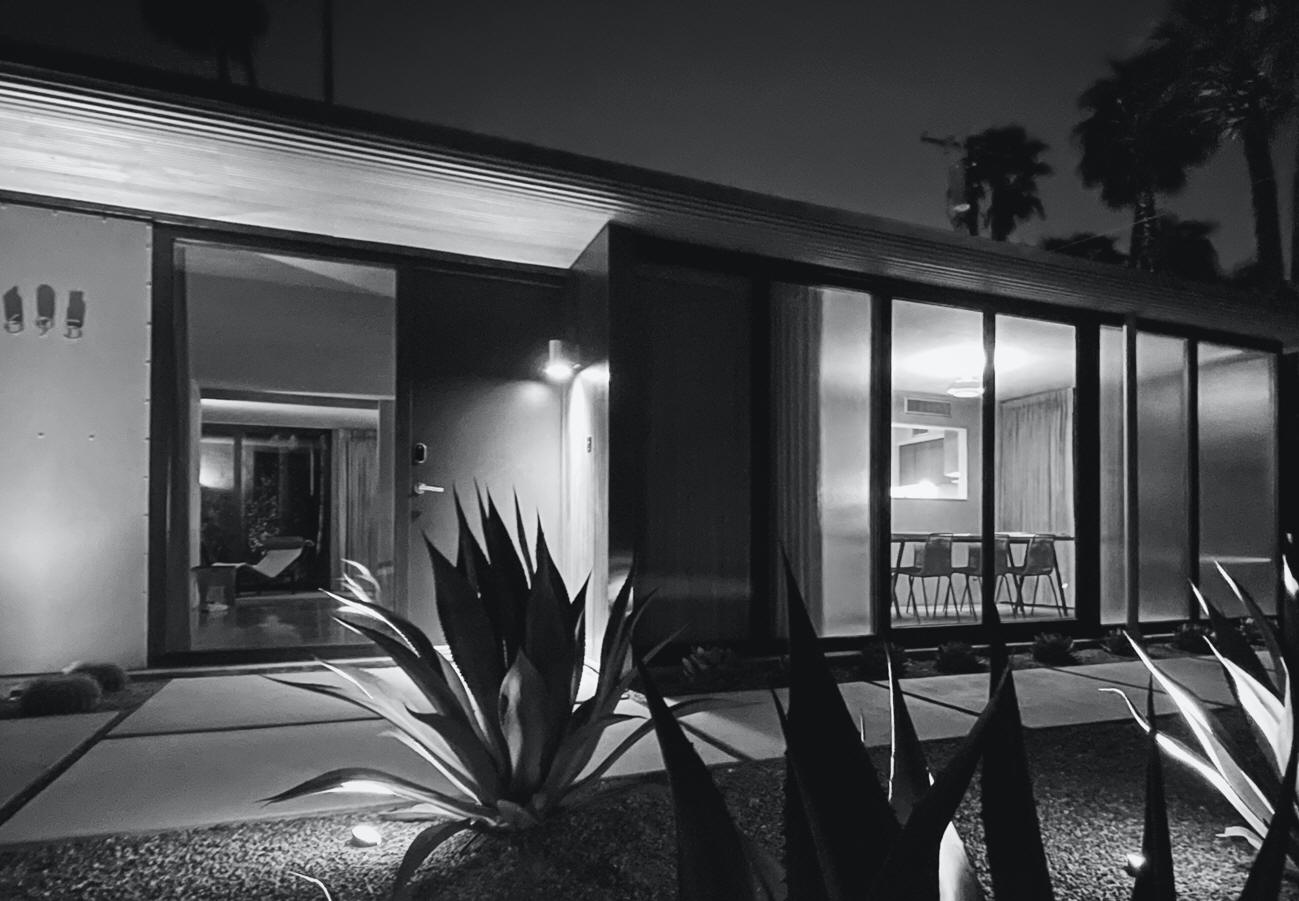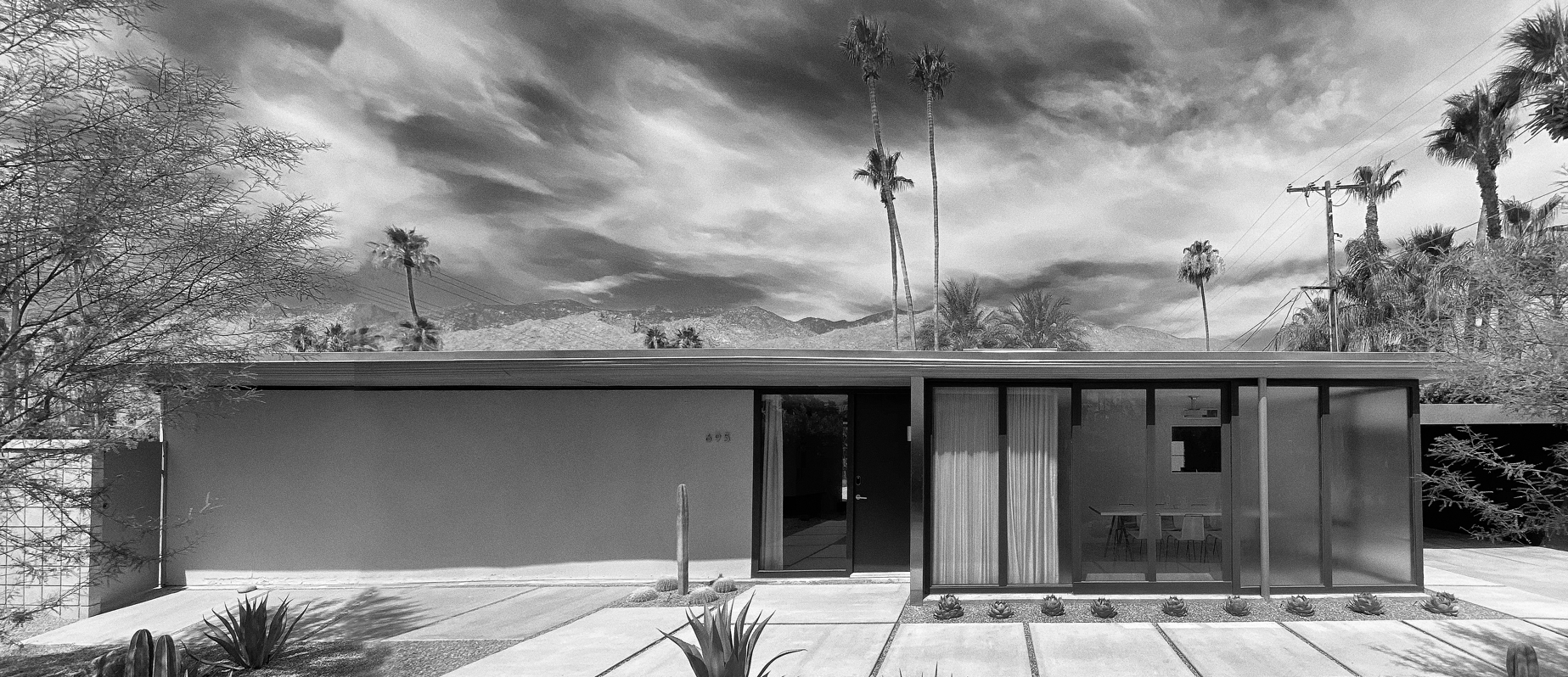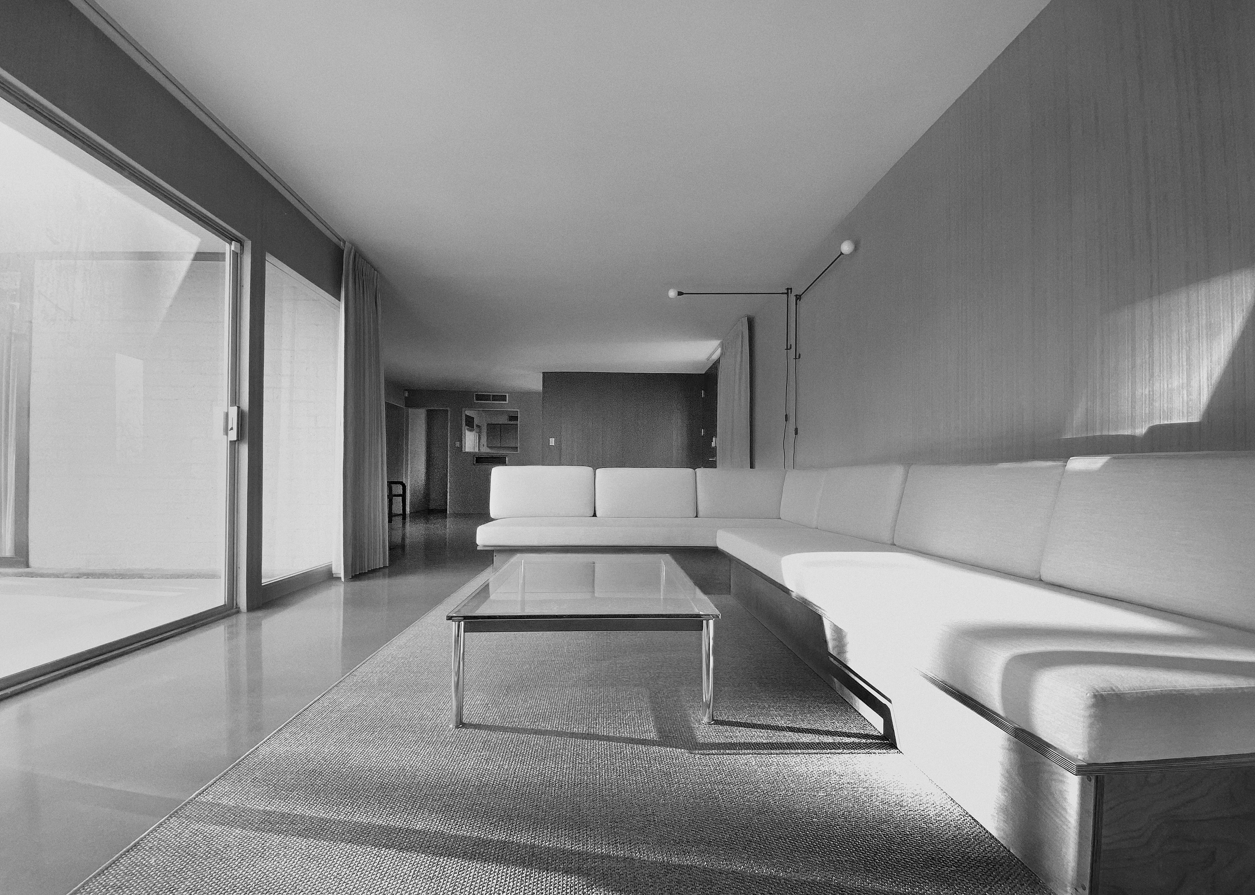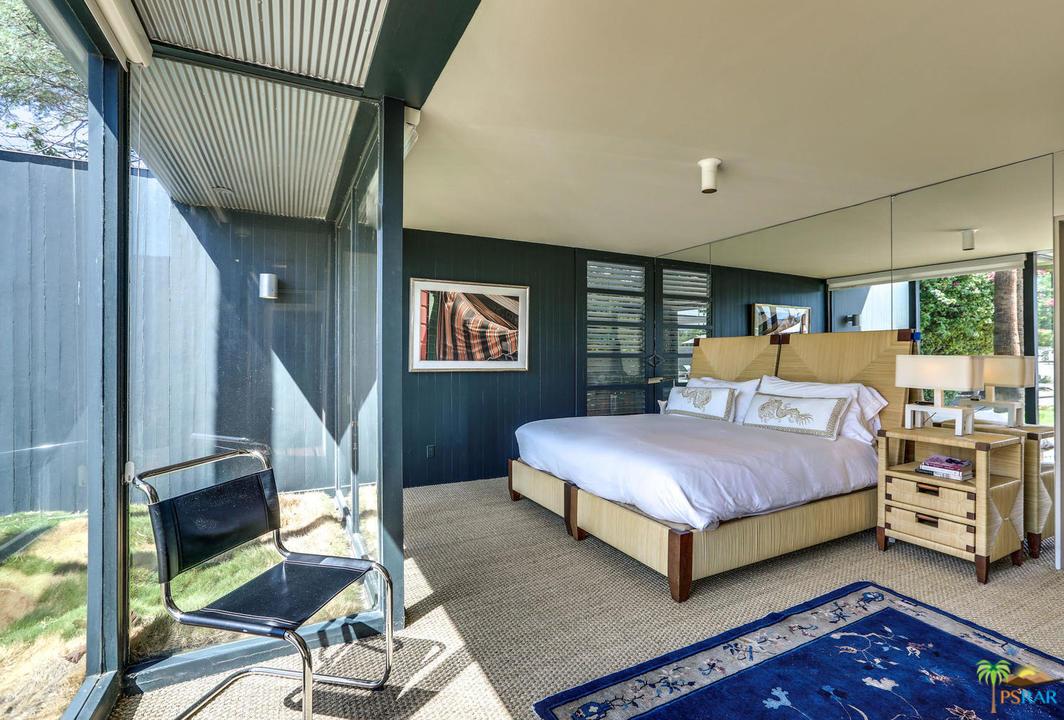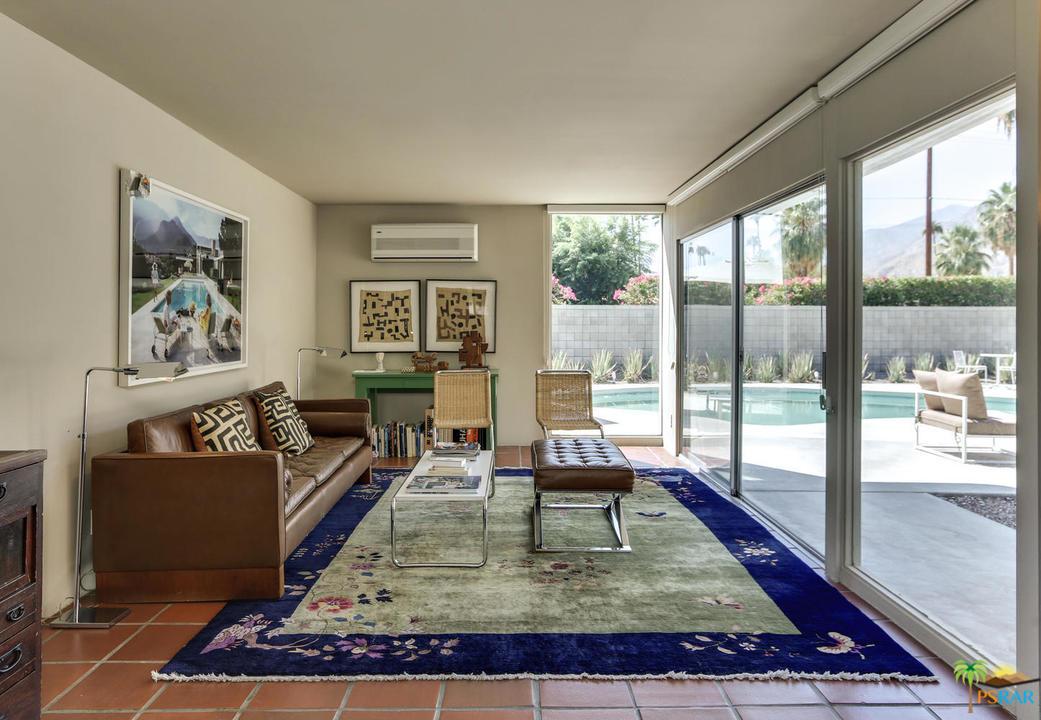 1947 - The Robson and Helen Chambers House, 695 South Warm Sands Drive, Palm Springs CA. Designed with Albert Frey. Featured in the LA Times. Photographed by Julius Shulman. Addition in 1954. Many owners. Sold in 2011 to Martin Lieberman and Peter Cohen. Sold in 2018 to Carlos Serrao and Monica May who did a 2020 restoration. Declared a Palm Springs Class 1 Historic Site in 2022. Top three photos by Julius Shulman. Extensive details and photos provided by Carlos Serrao.
---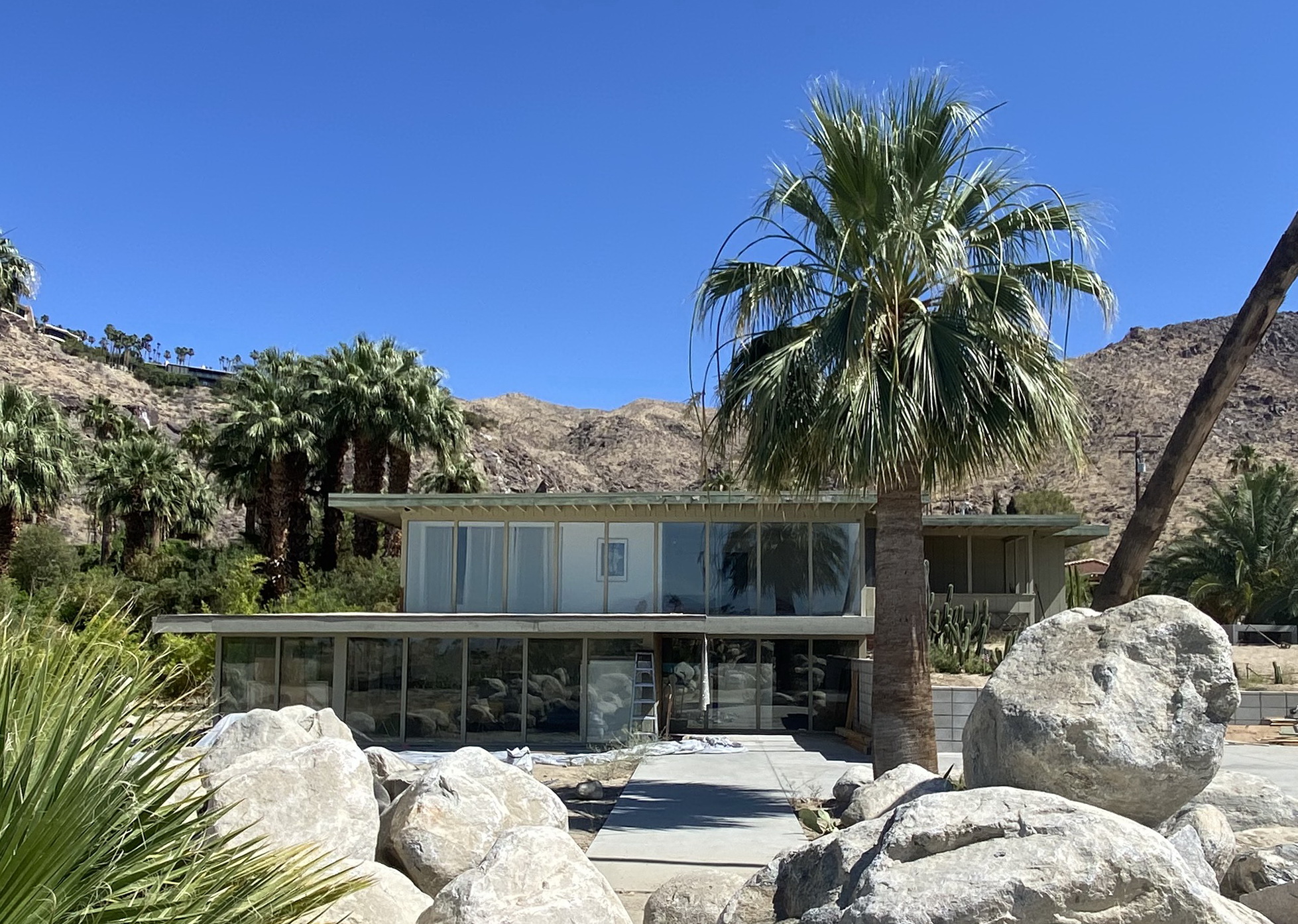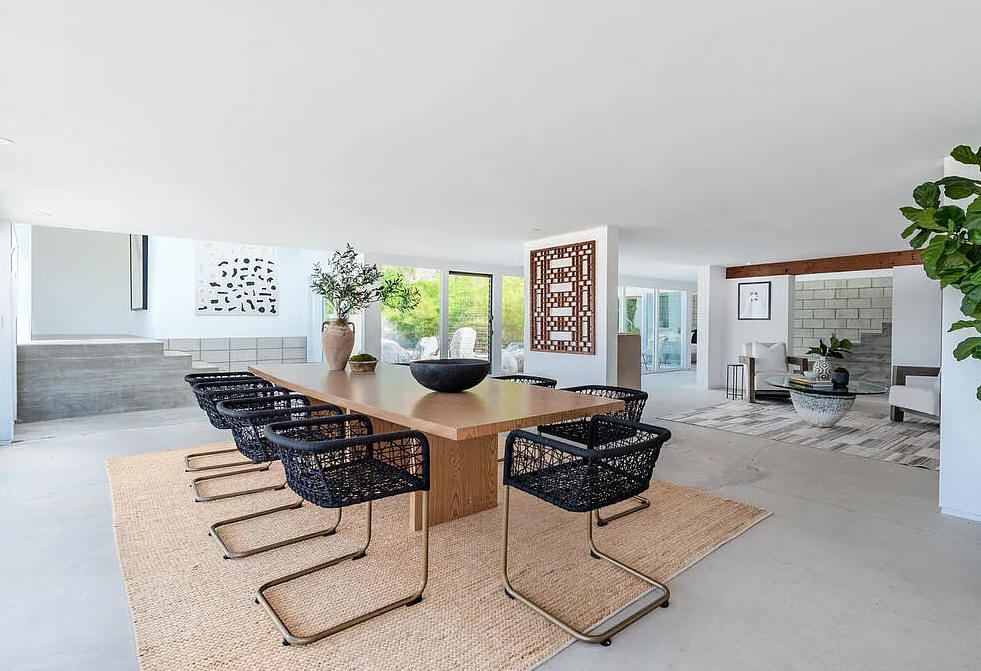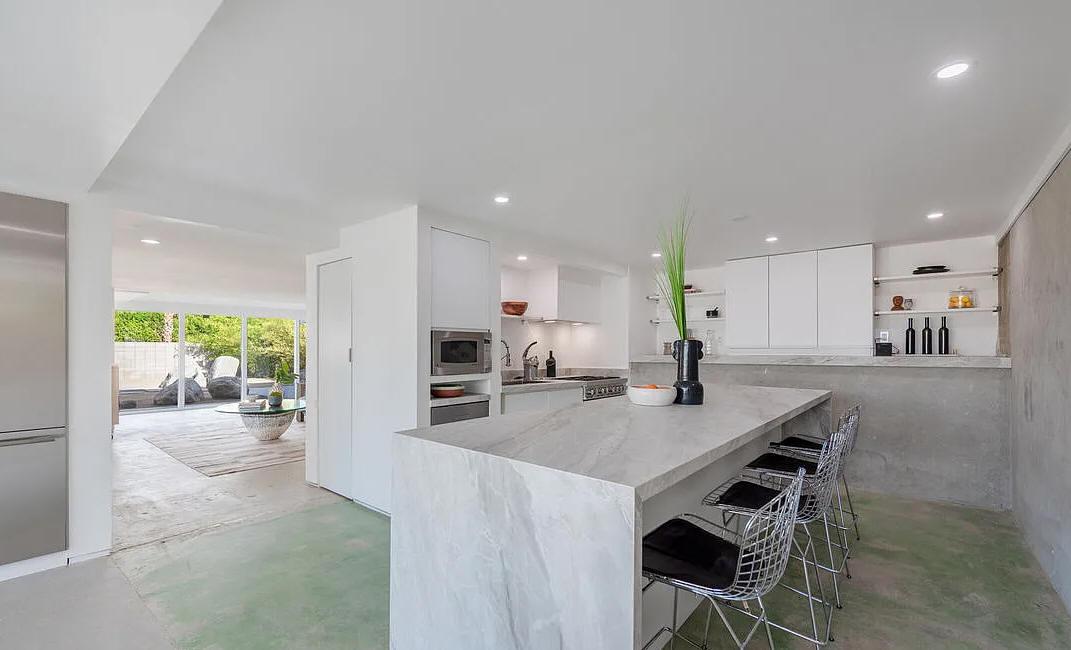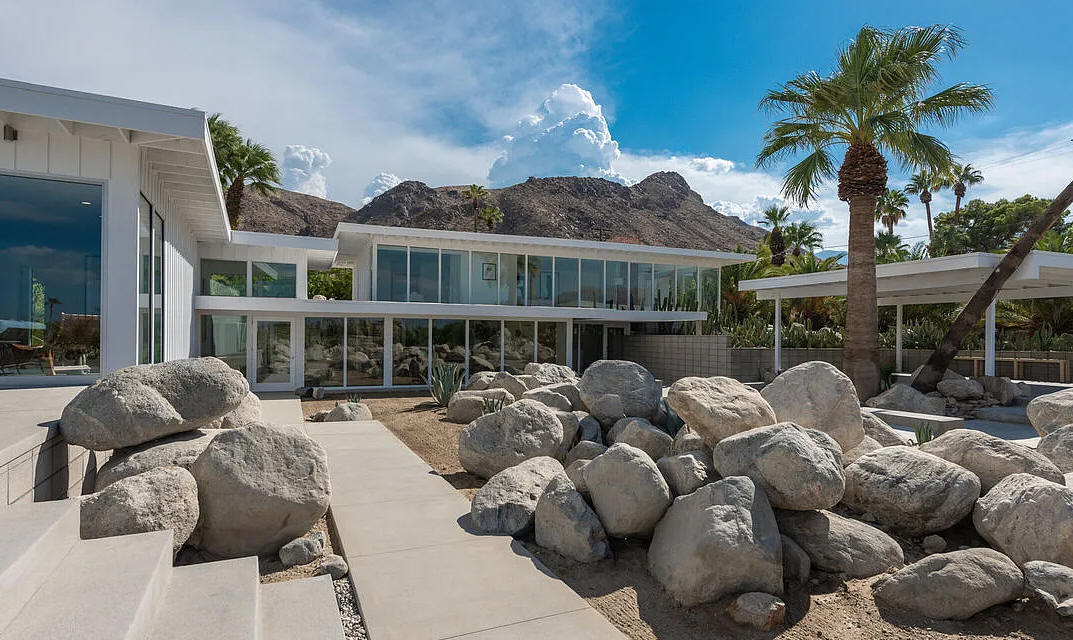 1949 - The John A. and Elsa L. Chambers House, 2240 East Smokewood Avenue, Palm Springs CA. Sold to Stefan Loy and Frank Ford. Extensively altered and renovated, bottom three photos. Sold in 2022. Top photo by Michael Locke.
---
Sources include: Unseen Midcentury Desert Modern by Dan Chavkin.