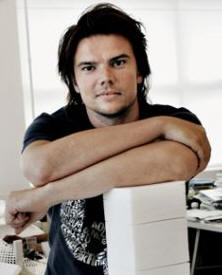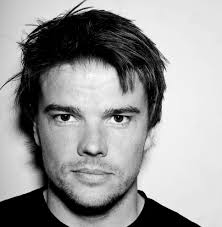 BJARKE BUNDGAARD INGELS (1974-)
---
Ingels was born in Copenhagen, Denmark. He graduated in architecture from the Royal Danish Academy of Fine Arts, enrolling to learn cartooning but leaving in love with design. He continued studies at the Escola Tècnica Superior d'Arquitectura in Barcelona, and returned to Copenhagen to receive his diploma in 1999.
From 1998 to 2001, Ingels worked for
Rem Koolhaas
in Rotterdam on projects such as the Seattle Public Library with Josh Ramus. In 2001, he returned to Copenhagen and started the design firm PLOT with Belgian OMA colleague Julien de Smedt. PLOT was disbanded at the end of 2005, and in 2006 Ingels created Bjarke Ingels Group (BIG) which grew to 540+ employees and offices around the world - one of the hottest, wildest, most successful architecture firms on the planet.
In 2009, Ingels co-founded of the KiBiSi design group, together with Jens Martin Skibsted and Lars Larsen. With interests in urban mobility, architectural illumination and personal electronics, KiBiSi designs bicycles, furniture, household objects and even aircraft, becoming one of Scandinavia's most influential design groups.
Among many honors, Ingels won the 2001 and 2003 Henning Larsen Prizes; the 2002 Nykredit Architecture Prize; the 2010 European Prize for Architecture; and several US AIA awards. He has been a visiting professor at Rice, Harvard, Columbia, and Yale among other schools. He creates unique symbols for each project, whether built or not.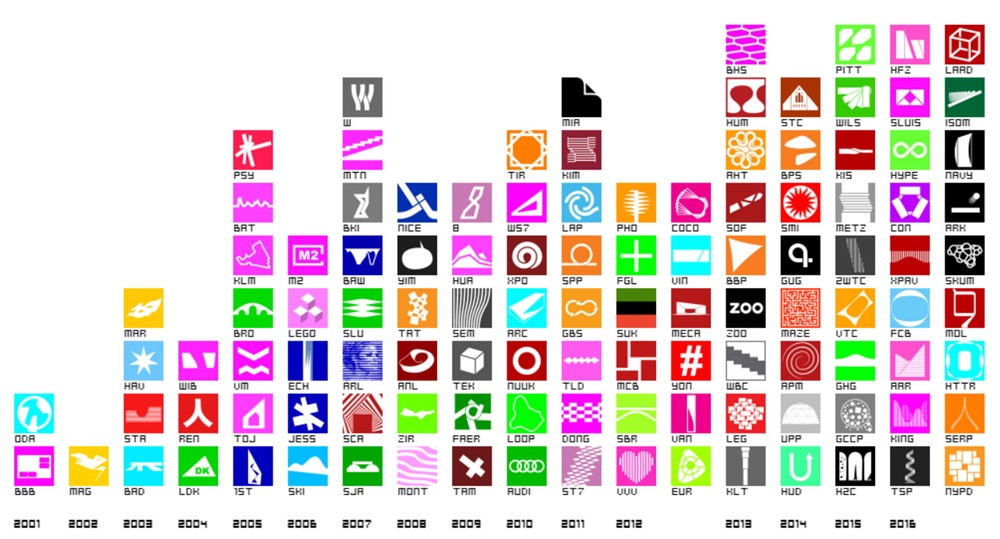 Ingels's first book,
Yes Is More: An Archicomic on Architectural Evolution
, catalogued 30 projects from his practice through 2009. In 2012, Ingels moved to New York City. In 2015, Ingels bought an apartment in New York's Dumbo neighborhood. Bio adapted from Wikipedia.
Ingels and BIG are turning out amazing projects so fast we cannot keep up. If you'd like to help, contact us!f
---
---
2003 - Islands Brygge Harbour Bath, Copenhagen, Denmark. Five open air pools. Awards include: 2007 International Olympic Committee Best Public Recreational Facility Honourable Mention; 2004 European Prize For Urban Public Space.
---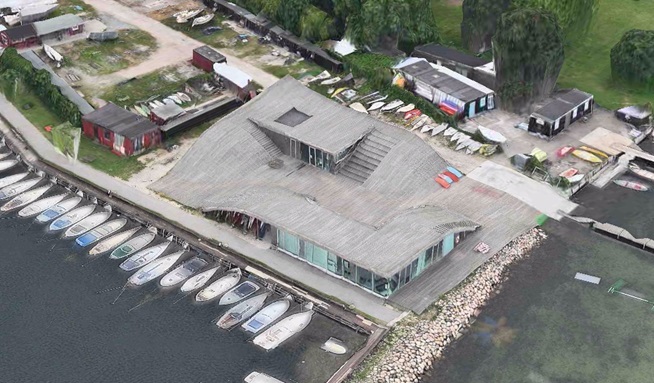 2004 - The Maritime Youth House, Amager, Sundby Harbour, Copenhagen, Denmark. Awards include: 2005 Mies Van Der Rohe Award Honourable Mention; 2004 European Architecture Award Luigi Cosenza; 2004 Copenhagen Award For Architecture; 2004 Ar+d Award.
---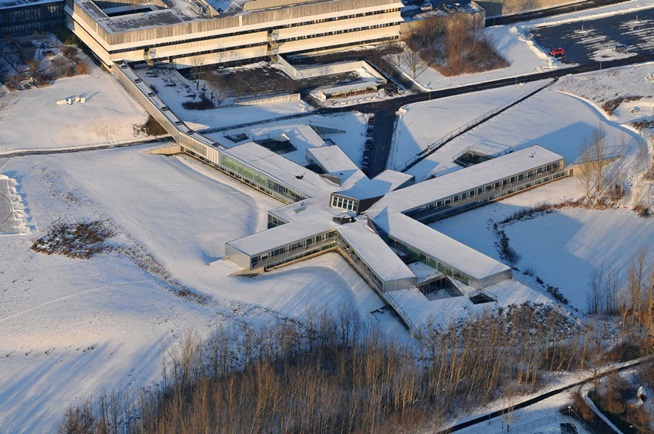 2005 - The Helsingor Psychiatric Hospital in Helsingor, Elsinore, Denmark, shaped like a snowflake.
---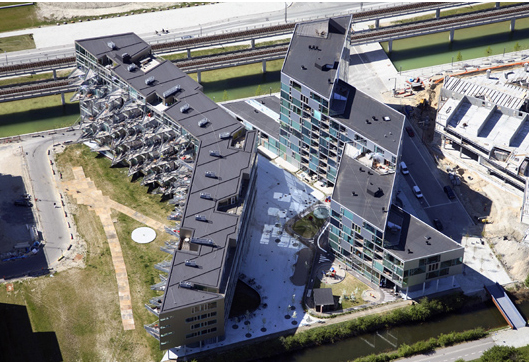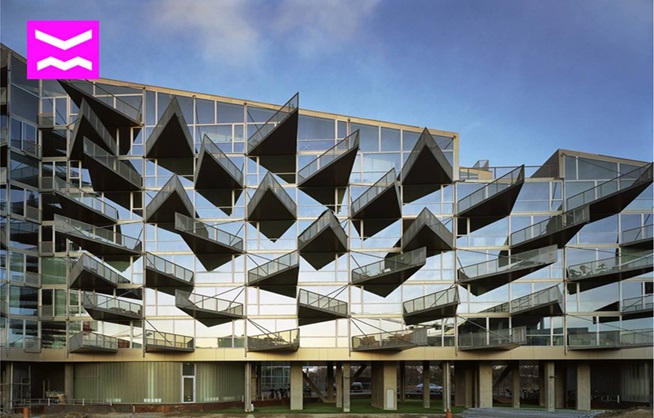 2005 - The VM Houses, Ørestads Boulevard 57-59, Copenhagen, Denmark. Inspired by Le Corbusier's Unité d'Habitation concept, Ingels designed two residential blocks of 225 units, in the shape of the letters V and M (as seen from the sky). There are some 80 different types of apartment in the complex, adaptable to individual needs. Ingels lived there until 2008 when he moved into the adjacent Mountain Dwellings, below.
Video
. Won the 2007 Mies Van Der Rohe Award Honorable Mention; 2006 Forum Award Best Building In Scandinavia.
---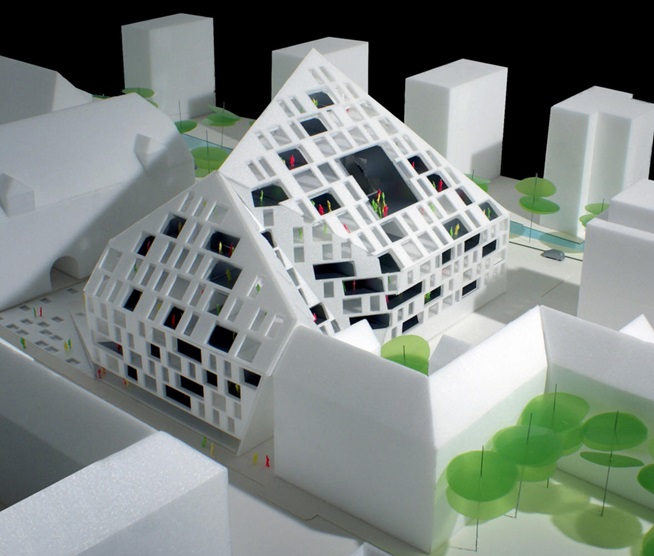 2005 - Tojhuset Apartments, Copenhagen, Denmark. Unbuilt.
---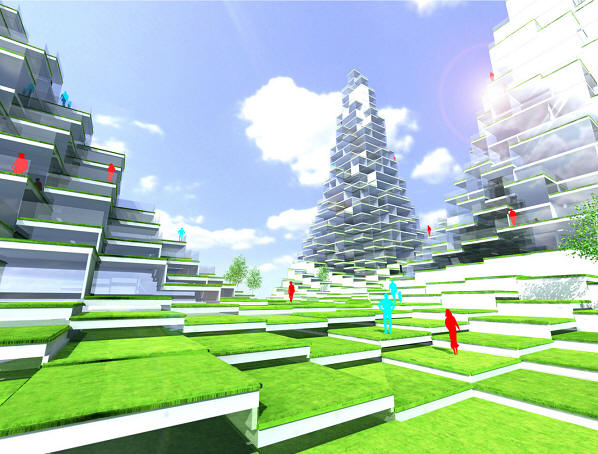 2006 - Lego Towers, housing in Copenhagen, Denmark. Unbuilt.
---
2006 - Escher Tower, Copenhagen, Denmark. 1000-room hotel. Unbuilt.
---
2007 - The Scala Tower, Copenhagen, Denmark. Unbuilt.
---
2007 - Sjakket Youth Center,
Skaffervej 4,
2400 København NV, Denmark. Won the 2011 International Olympic Committee Ioc/iaks Silver Award; 2008 Contract World Best Interior In Education.
Video
.
---
2007 - The World Trade Center, Vilnius, Lithuania. Unbuilt.
---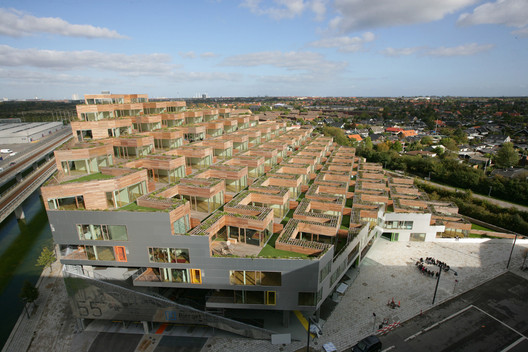 2008 - Mountain Dwellings, Ørestad, Copenhagen, Denmark.
---
2009 - The People's Building in Shanghai, China. Unbuilt.
---
2009 - The Tamayo Museum and Cultural Center, Atizapan, Mexico. Unbuilt.
---
2009 - The Battery, a large multicultural multi-use complex featuring the first new mosque in Denmark. Unbuilt.