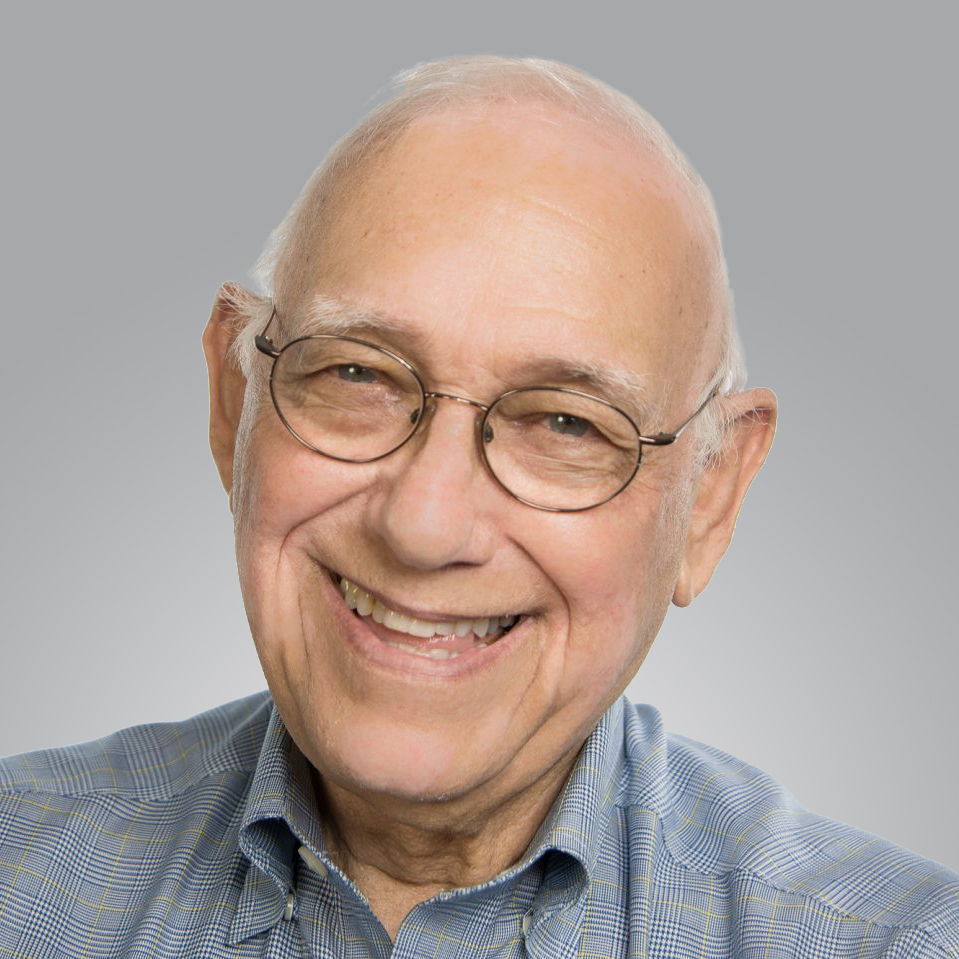 JAMES STEWART POLSHEK, FAIA (1930-2022)
Polshek was born in Akron OH. Polshek initially intended to study medicine, enrolling premed at Case Western Reserve University in 1947. After deciding to study architecture, he transferred to Yale in 1950 and studied under Louis Kahn, graduating five years later with a Master of Architecture degree.
Polshek first worked for I. M. Pei, Ulrich Franzen, and other architects before establishing James Stewart Polshek Architect in 1963. His projects included the William Jefferson Clinton Presidential Center, Rose Center for Earth and Space, Newseum, Ed Sullivan Theater, and the refurbishment of Carnegie Hall. Polshek became the dean of the Graduate School of Architecture at Columbia University in 1973, serving until 1987. Polshek was unusual among top-tier architects for taking the position that architecture is more craft than fine art and that architects have some measure of social responsibility. Case Western Reserve University eventually granted his Bachelor of Science degree in 1973, forgiving the eight credits he was short. He won the AIA Gold Medal in 2018 and the AIA New York Gold Medial in 1986.
The firm changed names to Ennead and Polshek retired in 2005, keeping the title of design counsel. His book, Build, Memory, was published in 2014. Polshek married Ellyn Margolis in 1952; they had two children: Peter and Jennifer. Polshek received honorary degrees from Pratt Institute, Parsons School of Design, New Jersey Institute of Technology, and Columbia. Bio adapted from Wikipedia. Research by Catherine Westergaard Cramer.
---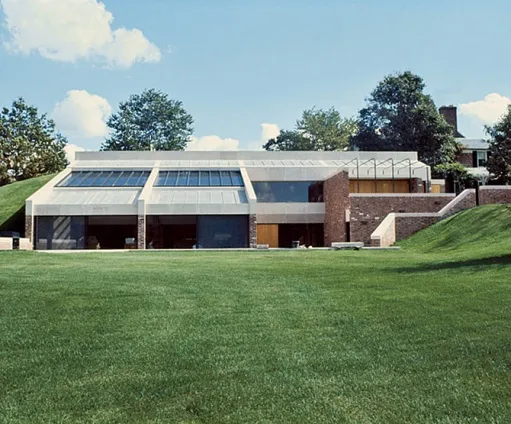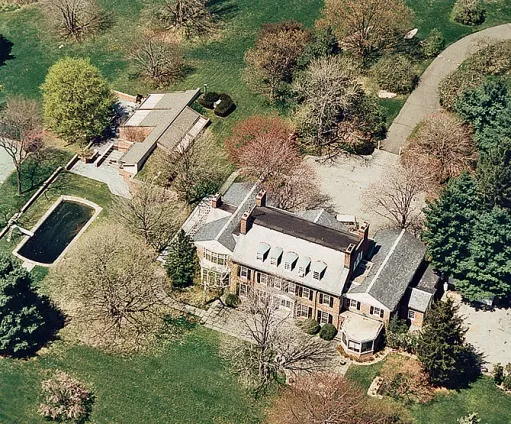 1965 - The Edgar and Ann Loeb Bronfman Pool House. The Bronfmans eventually destroyed the pool house and sold the main house. Status unknown.
---

Mid-1960s - Townhouse, Manhattan NY. Sold to Gerald Oster.
---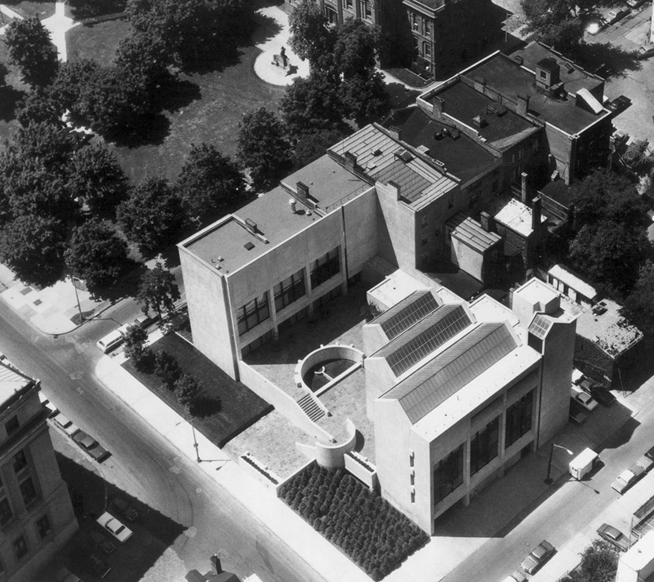 1981 - The US Embassy, Jamiat Al Dowal Al Arabiya, Shatti Al Qurum, Muscat, Sultanate of Oman.
---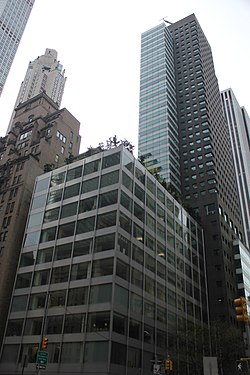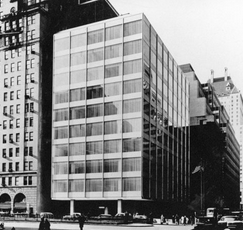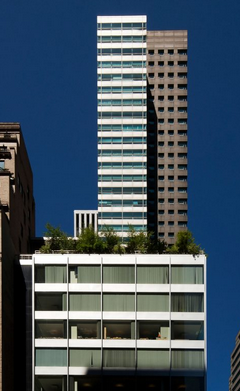 1984 - 500 Park Tower, Manhattan NY. 40 stories, mixed-use, lower 11 floors for offices, top 29 floors for residential. The 2 towers on the right are Ennead's, the front facing glass and steel building was designed by Gordon Bunshaft and Natalie de Blois while working at SOM in 1954. De Blois is listed as primary designer.
---
2008 - The Former Newseum/Freedom Forum Foundation World Headquarters, 555 Pennsylvania Avenue NW, Washington DC. Offices, residence, and galleries. This multi-use building has three principal parts: a museum dedicated to journalism and free speech, which is intended to be a visually and intellectually accessible stage for the public to view, learn about and interact with the process of news making, offices for the Freedom Forum Foundation, and residences. The museum is the principal element of a mixed-use complex that includes offices of the Freedom Forum and residences, as mandated by the District of Columbia. In January 2019, the Freedom Forum announced The Johns Hopkins University would purchase the building for $372.5 million in order to use the space for several graduate programs. The Newseum closed in December 2019.
---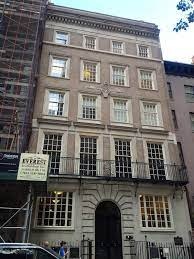 2010 - The Roosevelt House Renovation at Hunter College, 47-49 East 65th Street, New York NY.
---
Sources include: Ennead