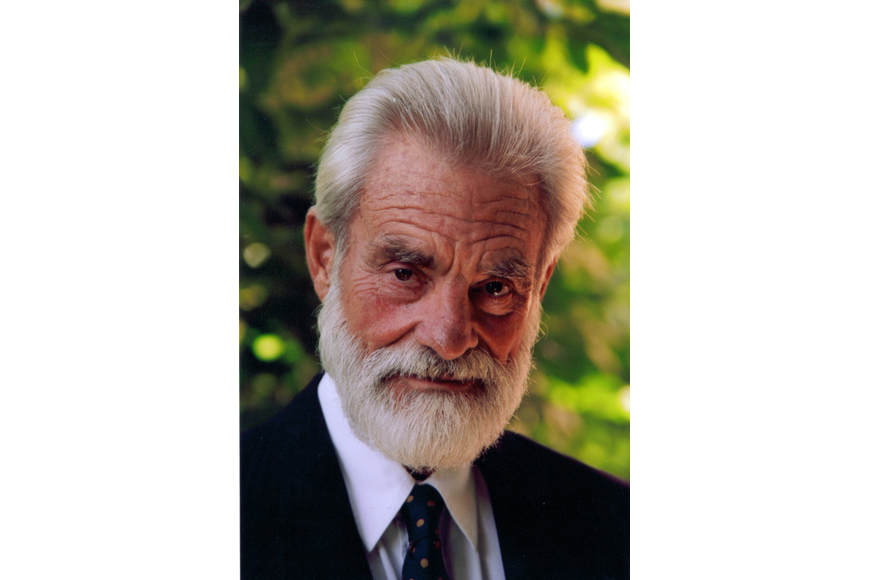 EDWARD JOHN (TIM) SEIBERT, FAIA (1927-2018)
Tim Seibert was born in Seattle WA and his Navy father designed military bases prior to World War II. The family was stationed in Hawaii during Seibert's adolescence. He was home-schooled and was raised speaking Chaucerian English. In 1942, when his father retired, the family moved to Sarasota FL. Seibert enlisted in the Navy and served during WWII. Post-war, he attended Stanford University to study art, but transferred to the University of Florida to study architecture. He apprenticed in the office of architect Paul Rudolph and one of Seibert's first architectural projects was the 1953 Hiss Studio. In 1955, Seibert opened his own architecture firm, Seibert Architects, where over the next forty years, Seibert designed hundreds of structures, including 80% of Longboat Key. Seibert's own house, located on an inlet of Siesta Key, was a small-scale crucible for his future designs. Both the Seibert House and Hiss Studio earned the AIA 25 year AIA Test of Time Award.
Seibert was a competitive sailor and an award-winning boat designer. He created several award-winning sailboat designs, winning first in the annual UK Classic Boat Magazine international design competition three times. In 2001, the Fine Arts Society of Sarasota produced An American Legacy: The Sarasota School of Architecture profiling architects Victor Lundy, Gene Leedy, Tim Seibert, Jack West, and Carl Abbott. In 2014, Seibert was in The Seibert Effect about his work and its continuing influence on Sarasota. Seibert was awarded the 2017 Sarasota Architectural Foundation's Lifetime Achievement Award. In November 2017, the Center for Architecture Sarasota held a special exhibit of Seibert's work. His archives are at the George A. Smathers Libraries at the University of Florida. Bio adapted from Wikipedia.
---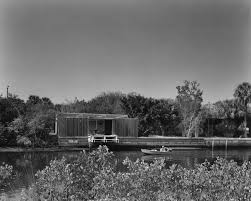 1952 - The Tim Seibert House, Sarasota FL. Status unknown.
---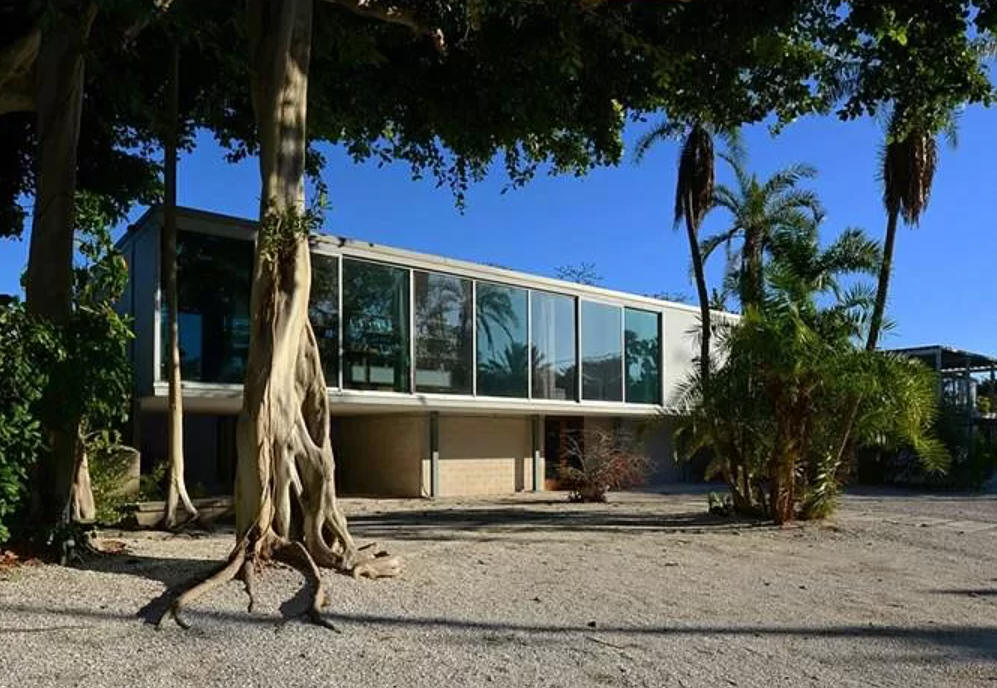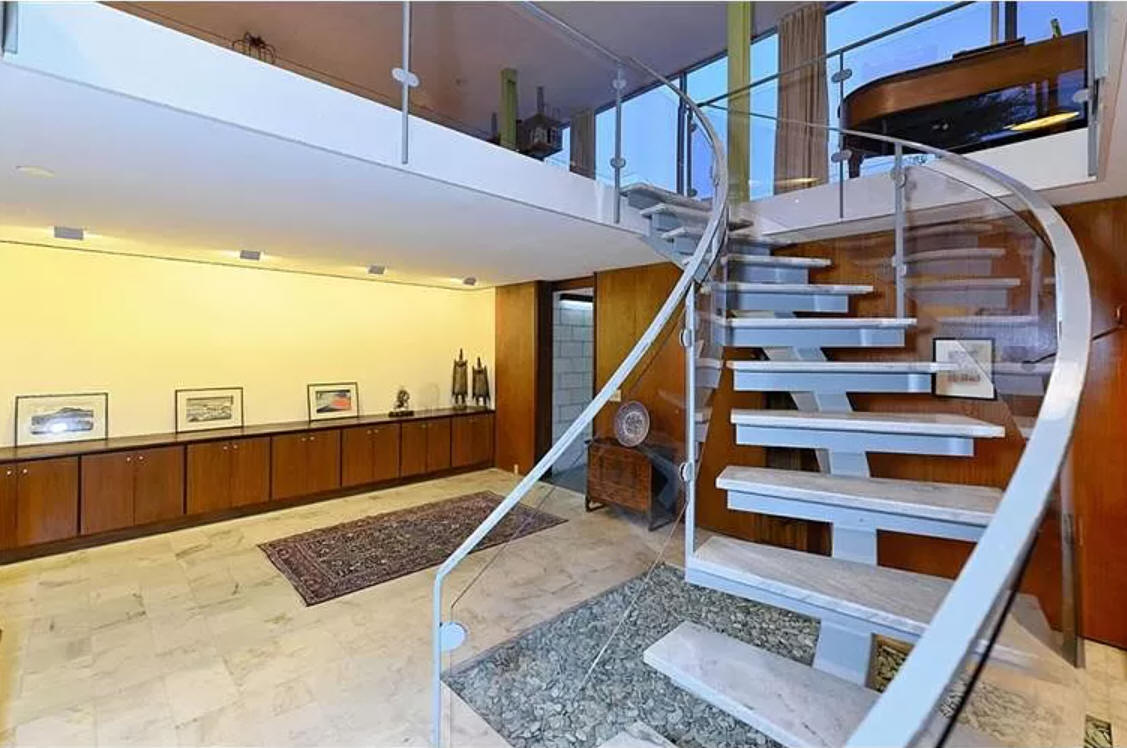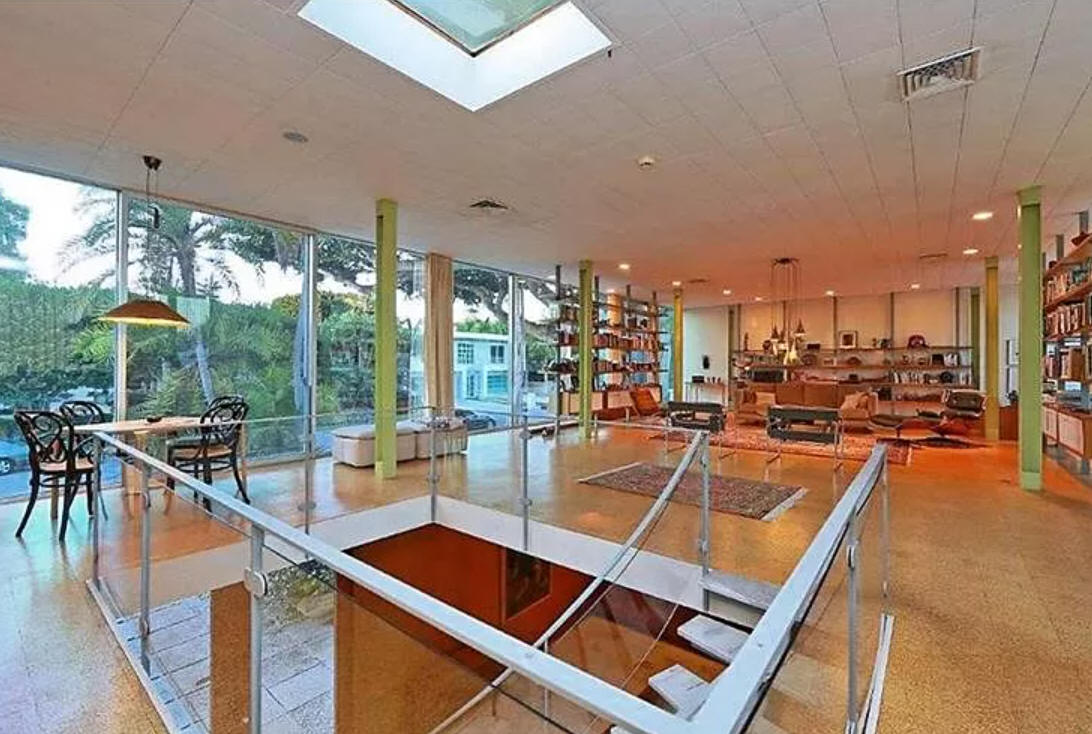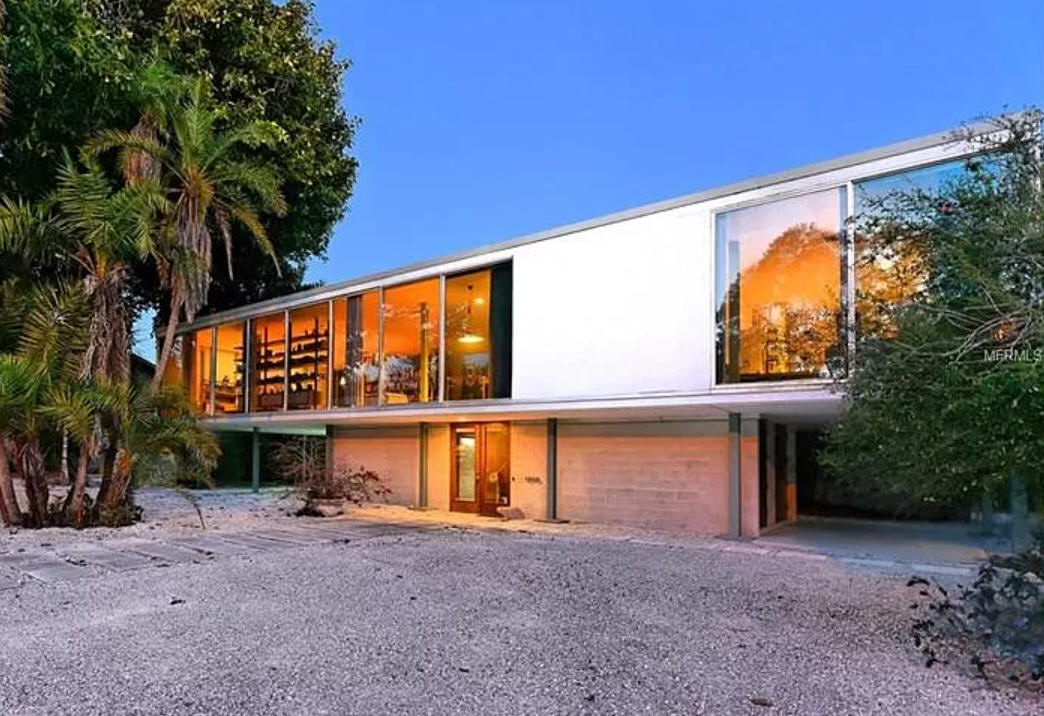 1953 - The Phil Hiss Studio, 1310 Westway Drive, Lido Shores, Sarasota FL. Seibert drafted the plans for the Lido Shores developer.
---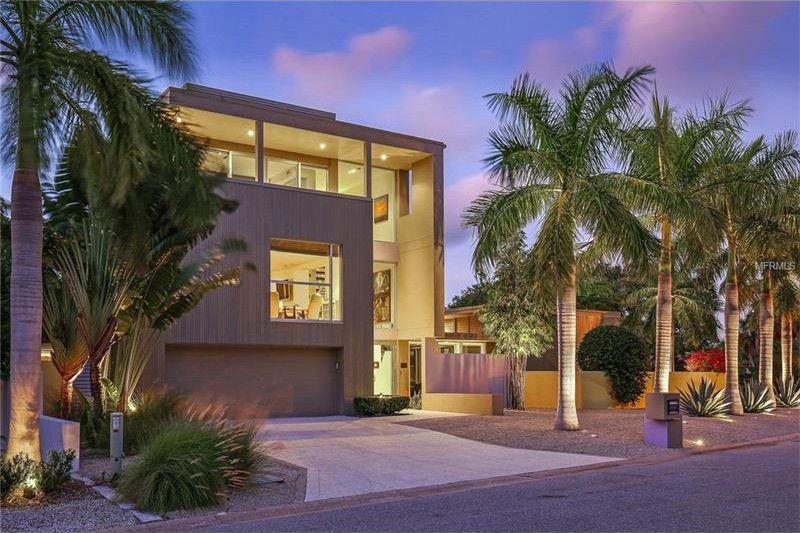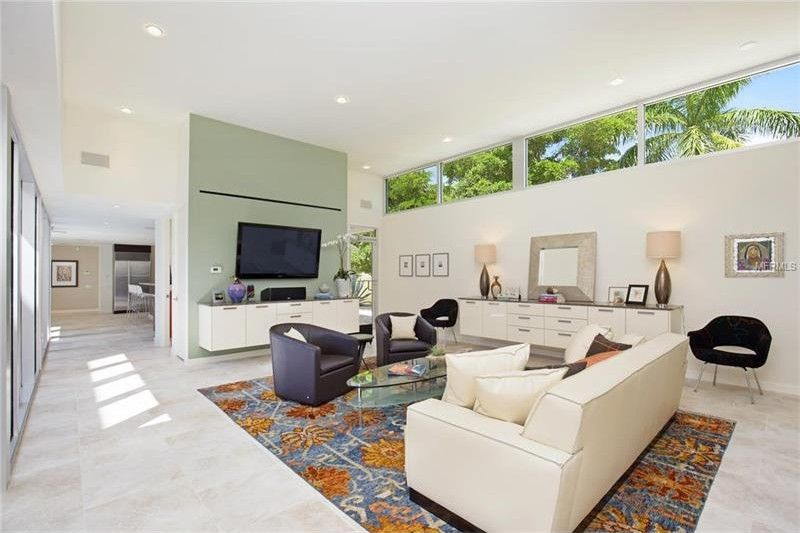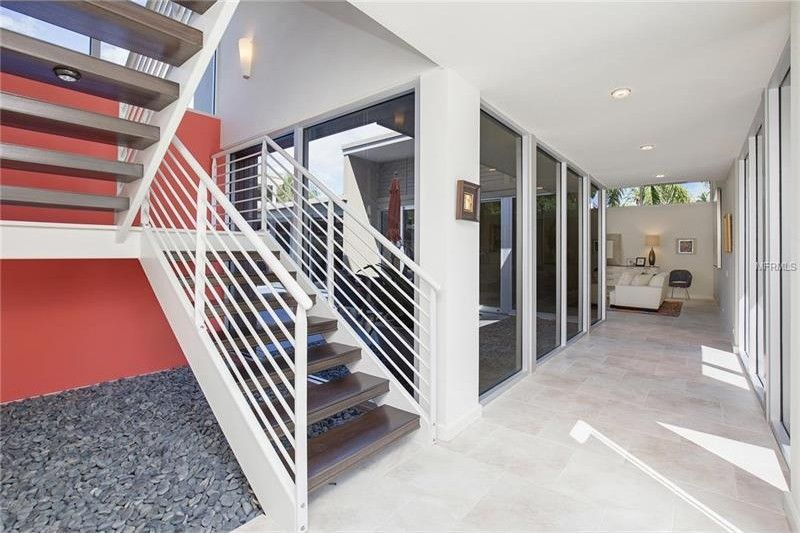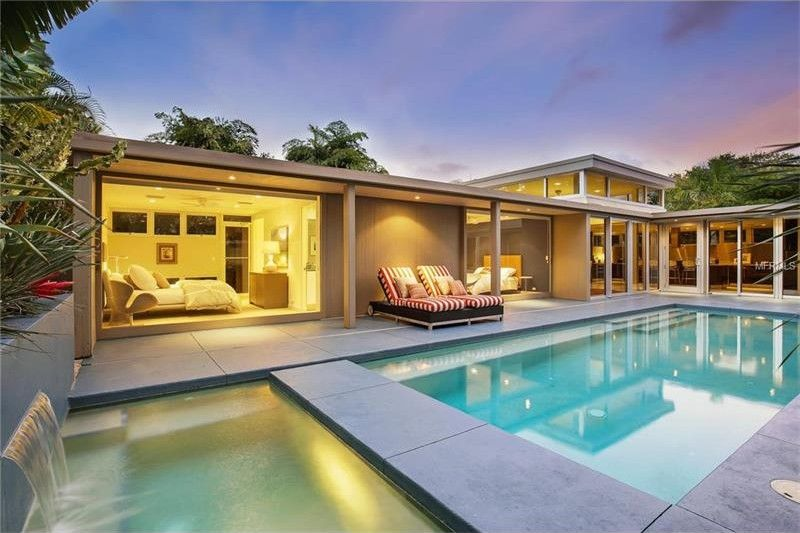 1955 - The DeVries-Craig House, 175 Morningside Drive, Lido Shores, Sarasota FL. Sold in 1958 to Walter Craig, who commissioned Seibert to add the new, high-ceiling living room. This addition permitted what was once a modest family room to be used as a dining room. The living room addition, along with a pool and pool cage designed by the architect, were completed in the summer of 1959. The additional square footage made it possible for the residence to be used as a full-time residence by the Craig family, who moved to Sarasota from New York with their young daughter. After Mr. Craig's death in 1972, Mrs. Craig continued to live in the house until her death in 1990, at which time her daughter returned to live in the house. The younger Ms. Craig modified the kitchens and two of the bathrooms in 1990 and replaced the pool cage with an all metal facsimile of the original design in 1991. On and off market since 1999. Sold to Howard Rooks. Renovated in 2005 by architect Guy Peterson, which added a tall addition that kept with the look of the original. Carlisle and Company was the builder for the renovation and addition. Sold in 2012 and 2015. Sold in 2017 to Jonathan Cook.
---

1956 - The T. C. Stansbury House, #6, Sarasota FL. Status unknown.
---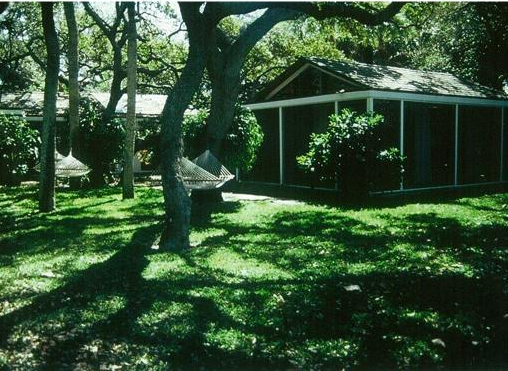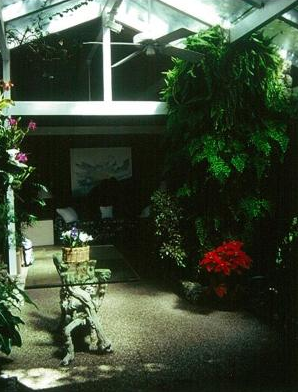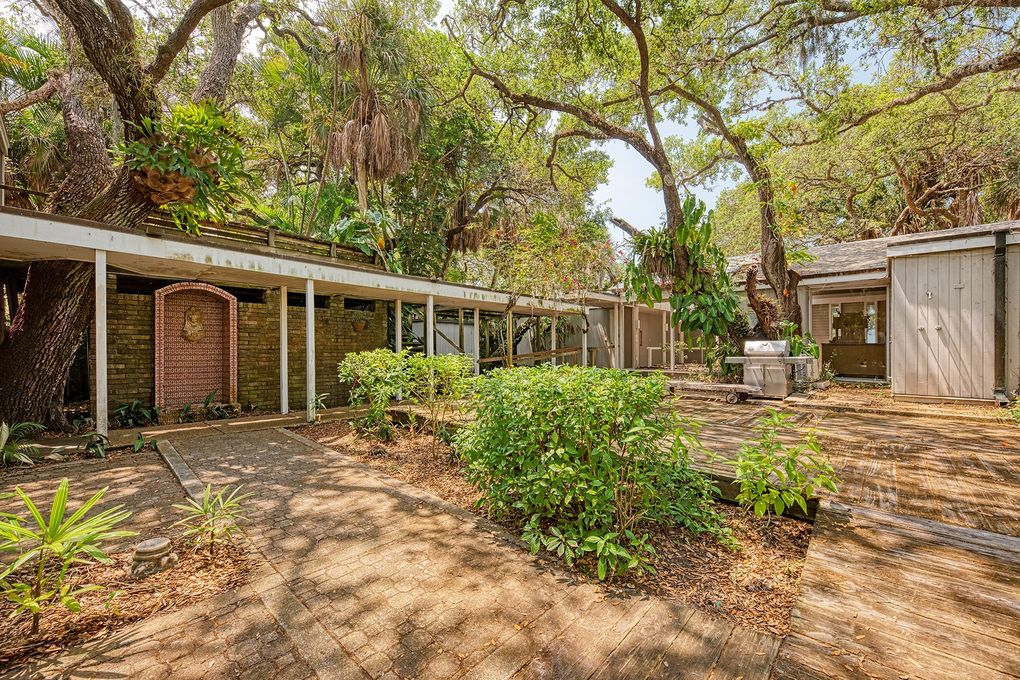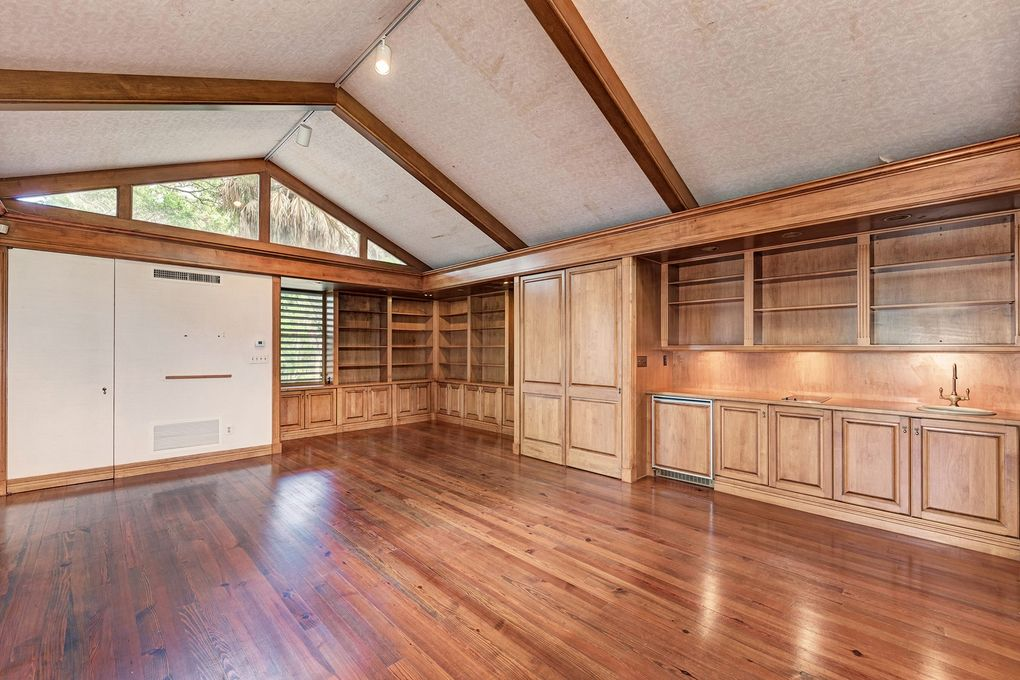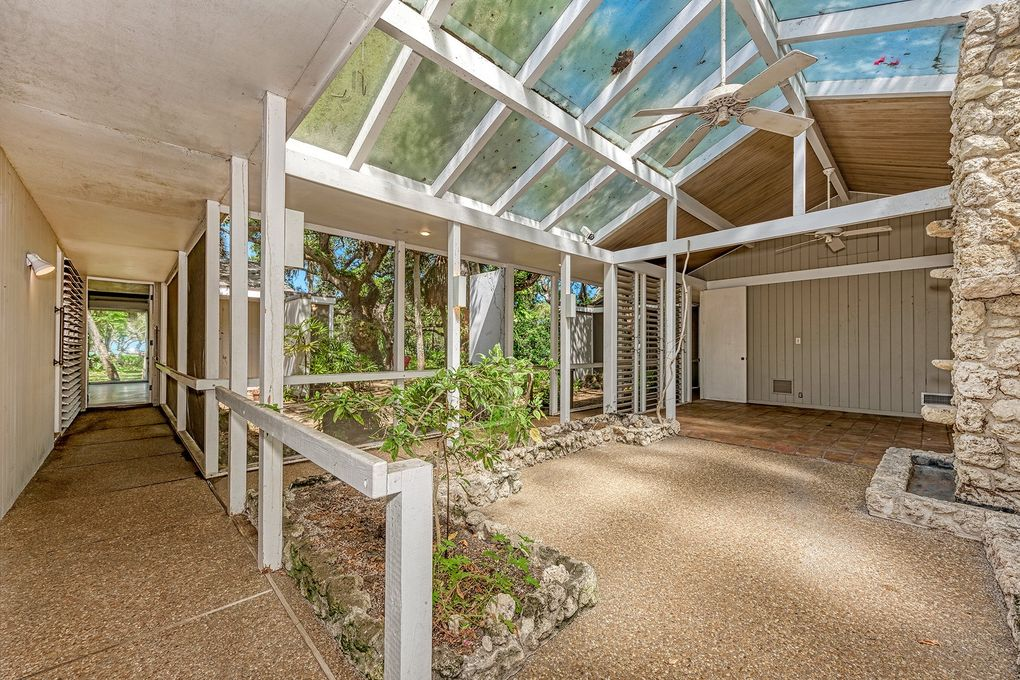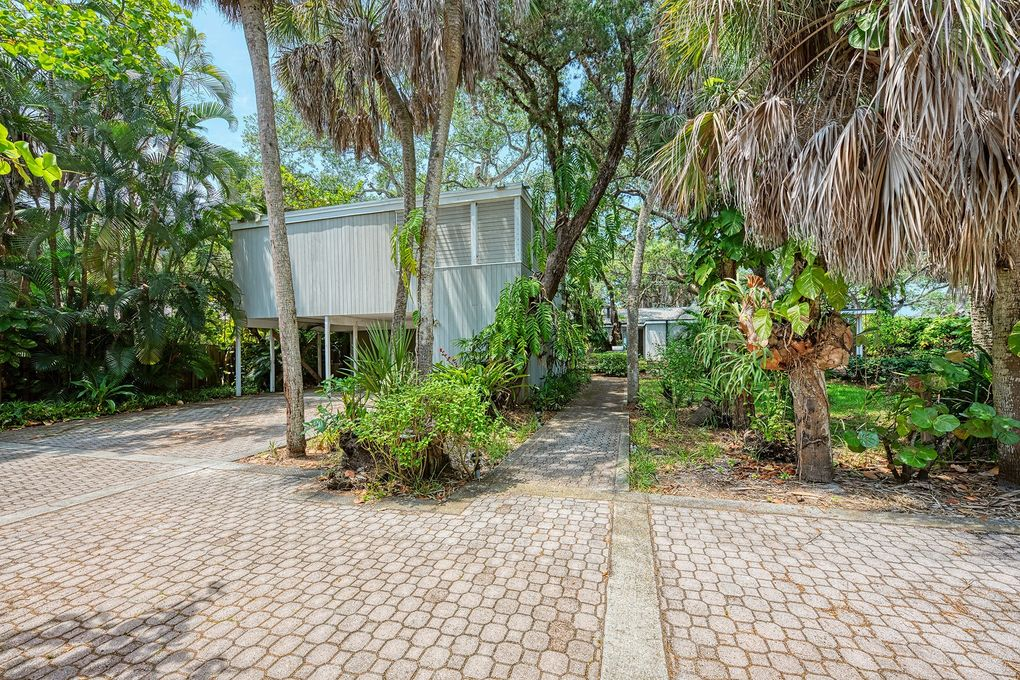 1957 - The Raymond and Patricia Cora House, 4173 Shell Road, Siesta Key FL. The original wing of the hosue was designed by Jack Twitchell. Sold to Wendel Kent, who commissioned Seibert to do additions and alterations over the years. Sold in 2018 to Gary McDermott. Sold in 2021. Top two photos by Tim Seibert.
---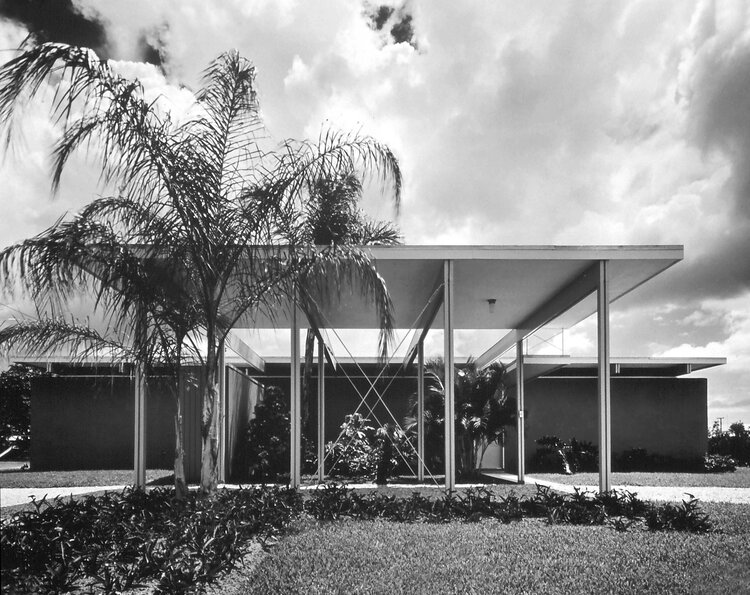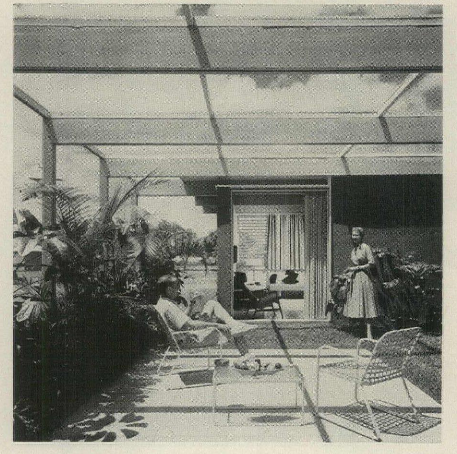 1958 - The Frank Thyne House, 2406 Siesta Drive, Sarasota FL. Featured in House & Home, February 1959 and the Tampa Tribune, 12/21/1958. Won an AIA Merit Award and later Better Homes and Gardens chose it as one of the 6 best house designs of 1958, paying Seibert $2,000 for reprint rights for readers of their magazine to buy plans to build their own. It was reproduced in 6 variations, using rectangular, L, and U shapes. The home on Siesta Drive was built using the U shape. The structure is a group of modules, with measurements worked out in six-foot widths and eight-foot heights, and these units can be shifted to vary the design. Sold to the Swains. Status unknown.
---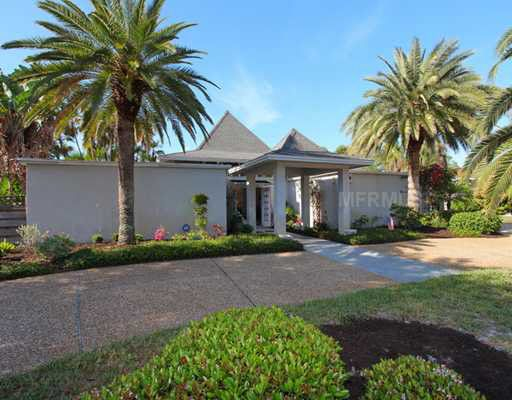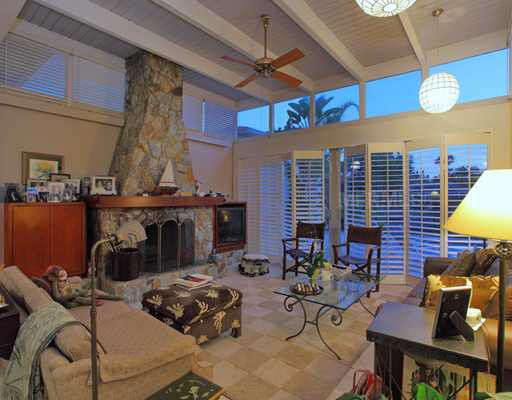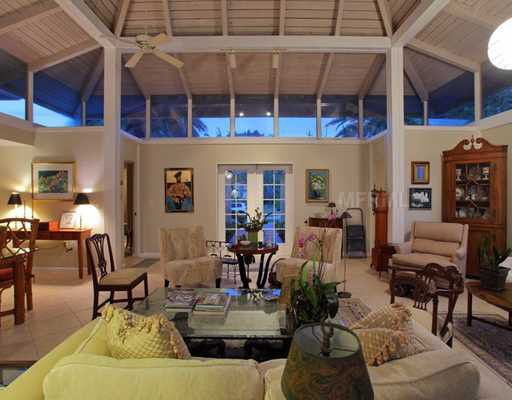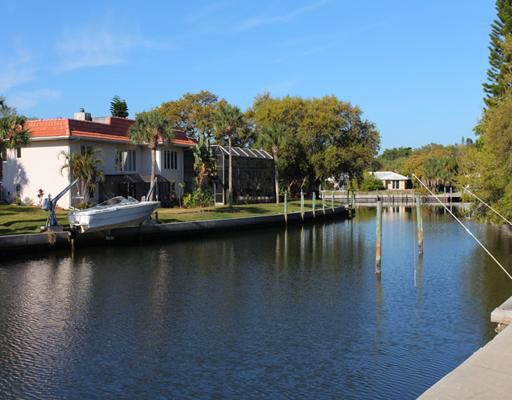 1960 - The Frank Godfrey House, aka The American Home, 816 Idlewild Way, Siesta Key FL. Sold in 2011 to Eugenia Shaffer.
---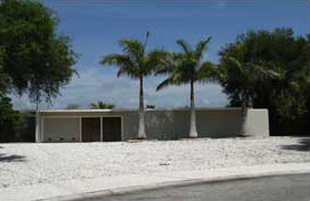 1960 - The Dickerson House, 5211 Cape Leyte Drive, Sarasota FL. The Dickersons were developer Frank Thyne's in-laws. Sold to Alfred Schneebeli. Sold to James and Karen Noffsinger. Sold to John and Jamie Barron, who, in 2003 obtained the original plans from Seibert's archive for a complete restoration. Sold in 2017 to Louis Lionni.
---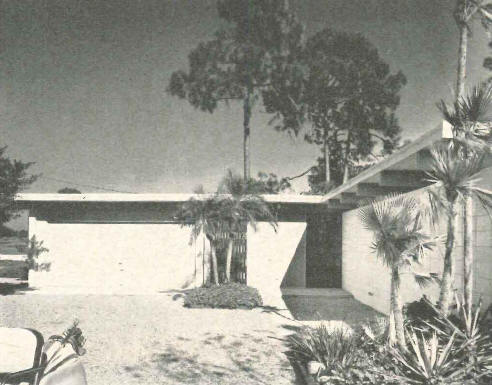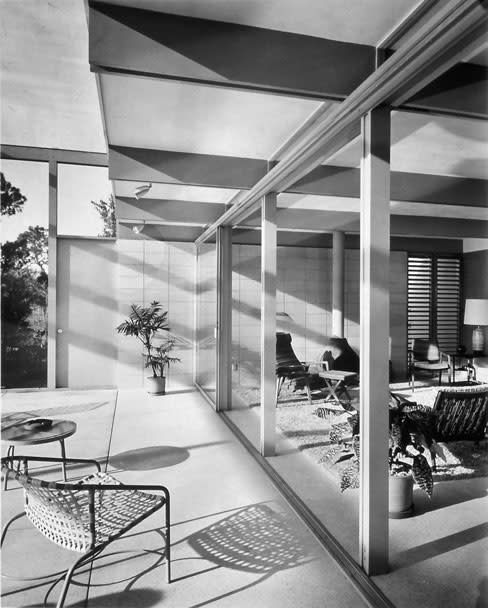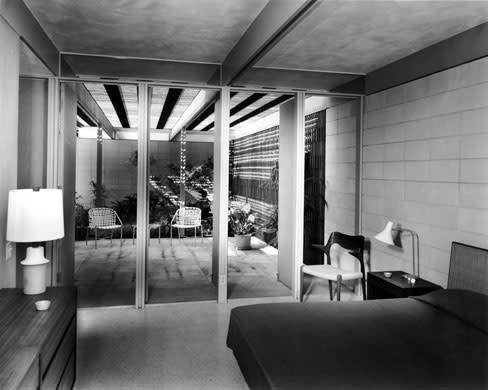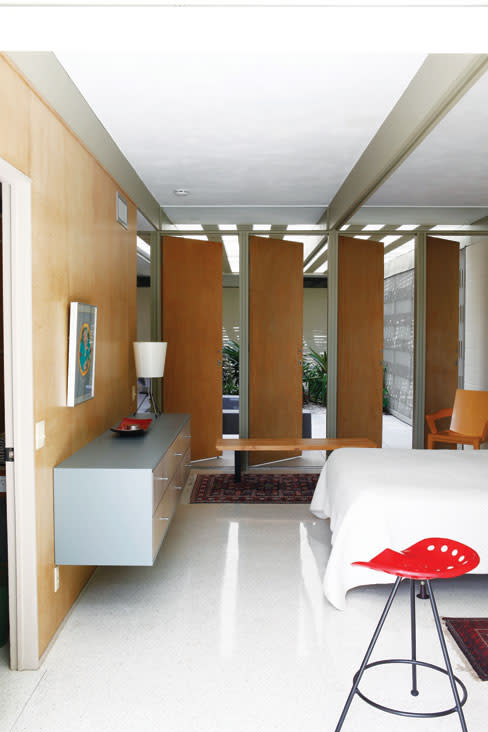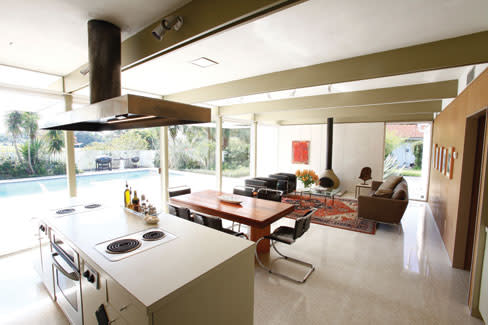 1960 - The T. H. Mitchell House, 474 Magellan Drive, Sarasota FL. Built by Frank Thyne; interiors by Phil Hall; photos by Joseph Molitor. Featured in Architectural Record Houses of 1961. Sold to the Rubadoux family. Sold in 2003. Sold in 2013 to architect Sam Holladay. Sam Holladay stayed friends with Seibert over the years and before Seibert's passing Seibert sold his practice to Sam and his wife, Pam, an interior designer.
---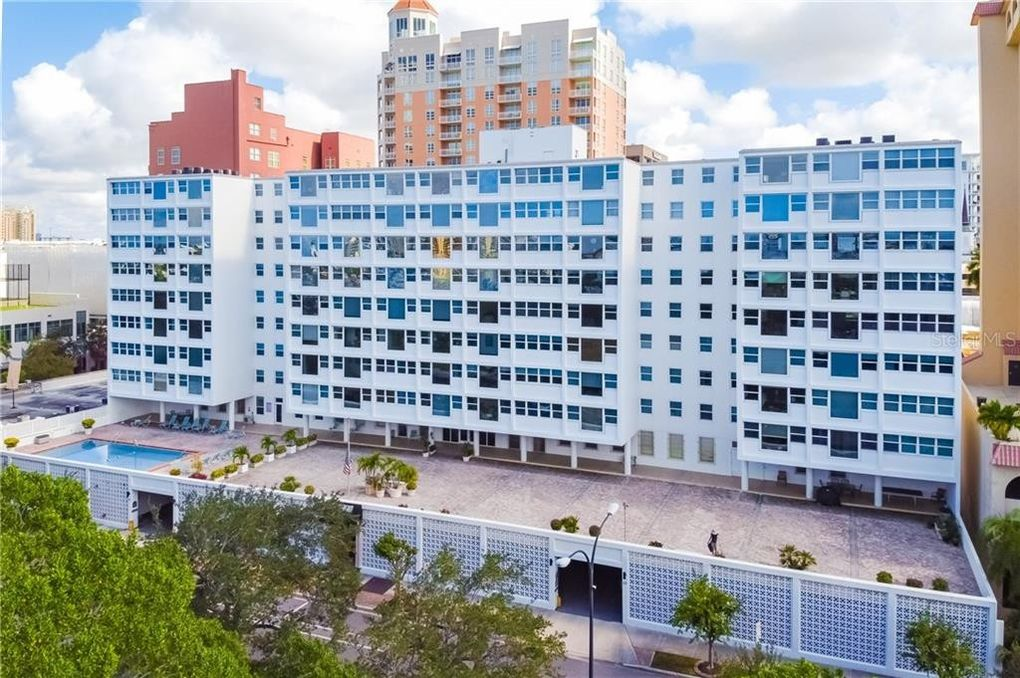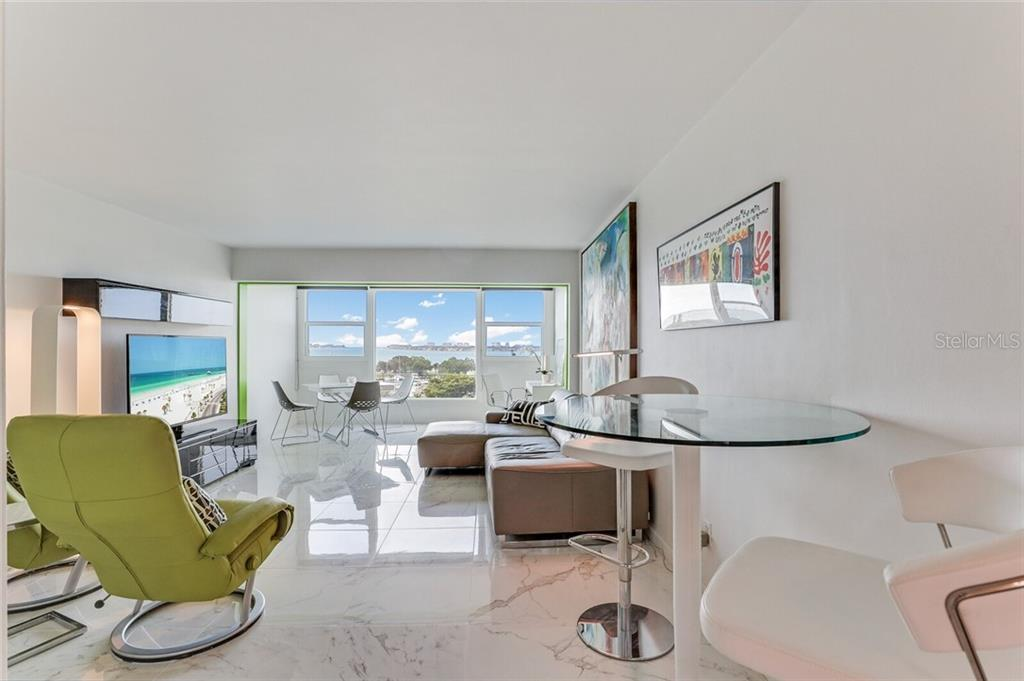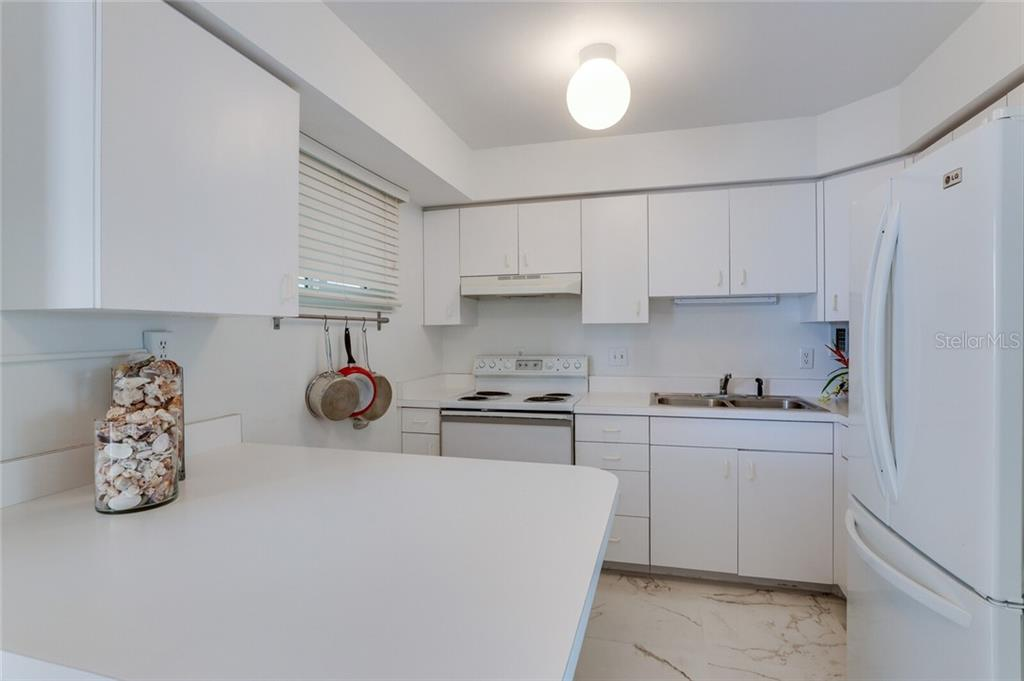 1962 - The Gulfstream Apartments, 33 South Gulfstream Avenue, Sarasota FL. 72-unit luxury co-op apartments. Morey and Dunham Developers. Awarded the "all-electric Medallion" in August 1962.
---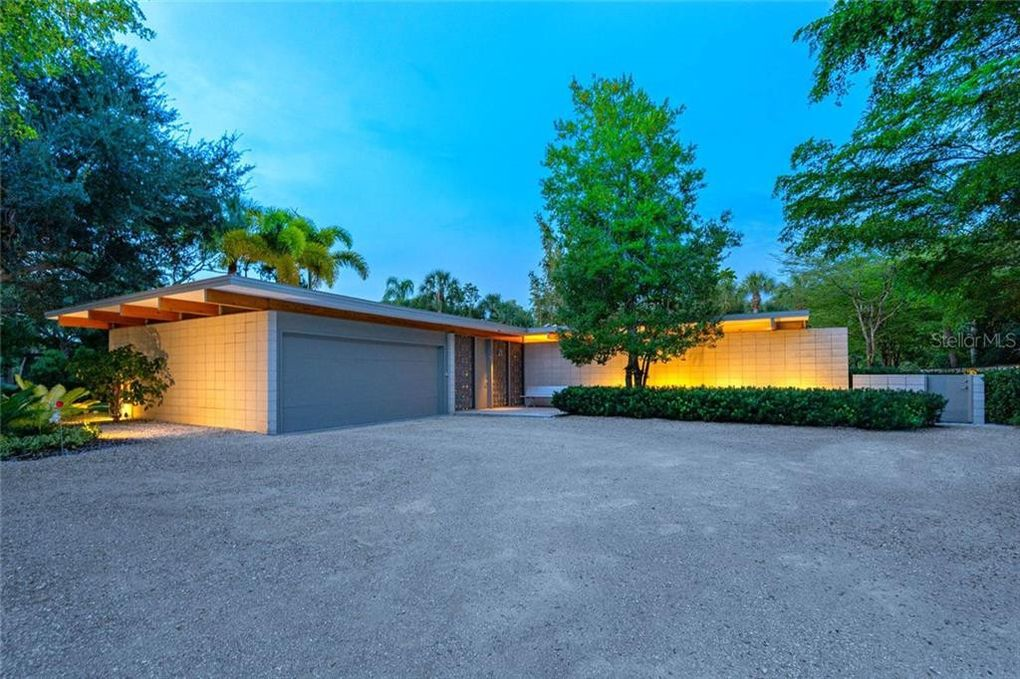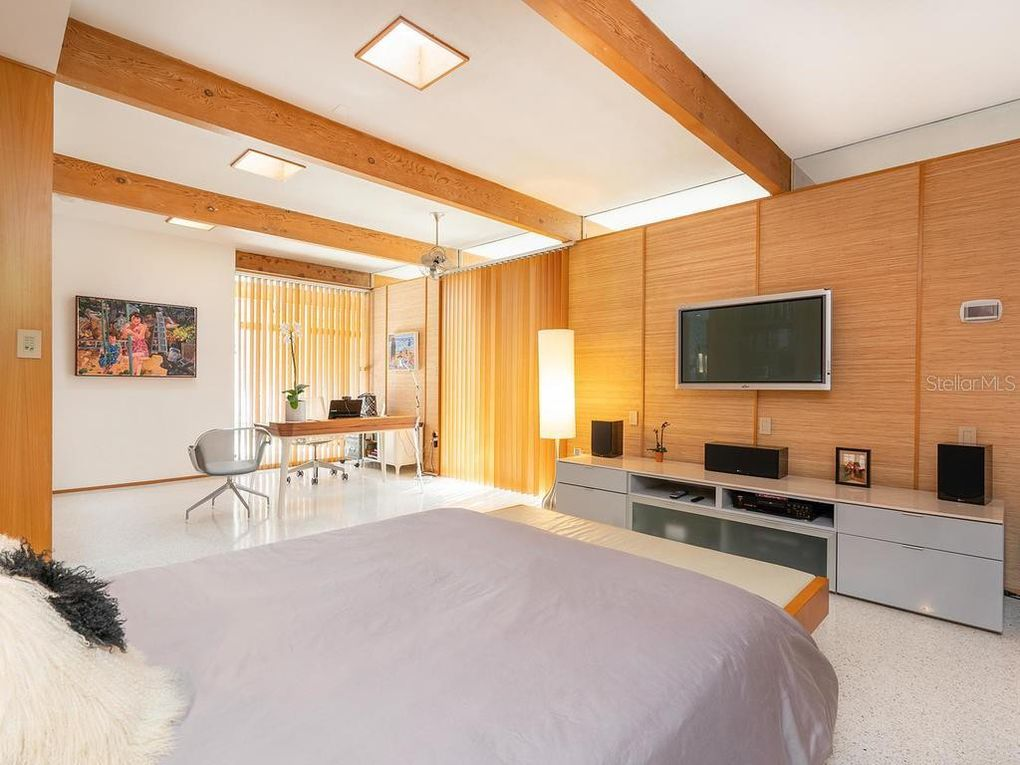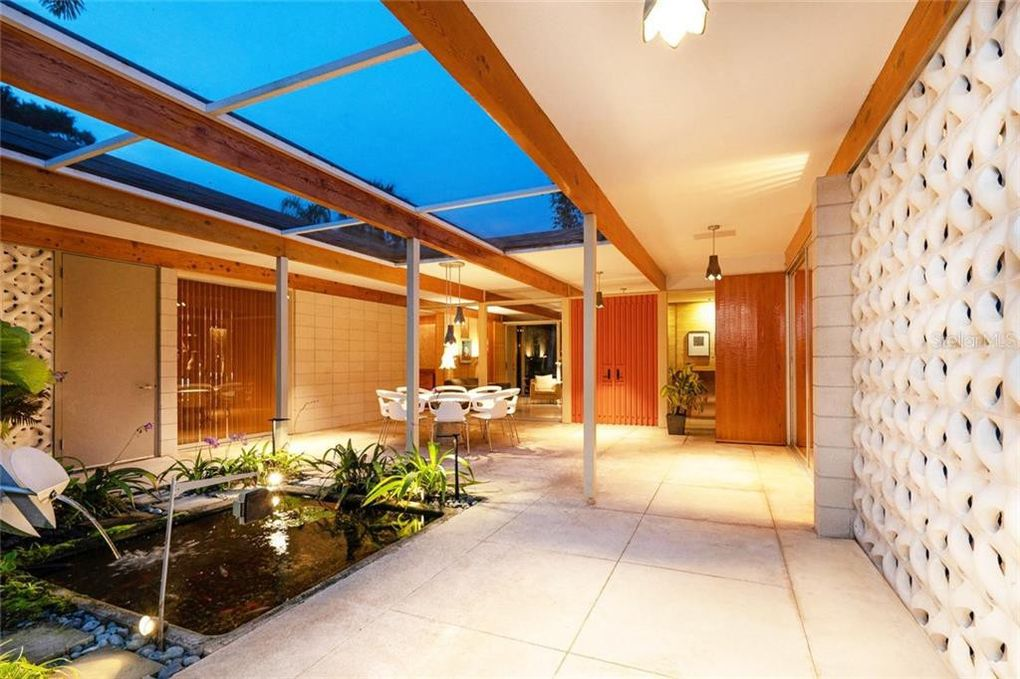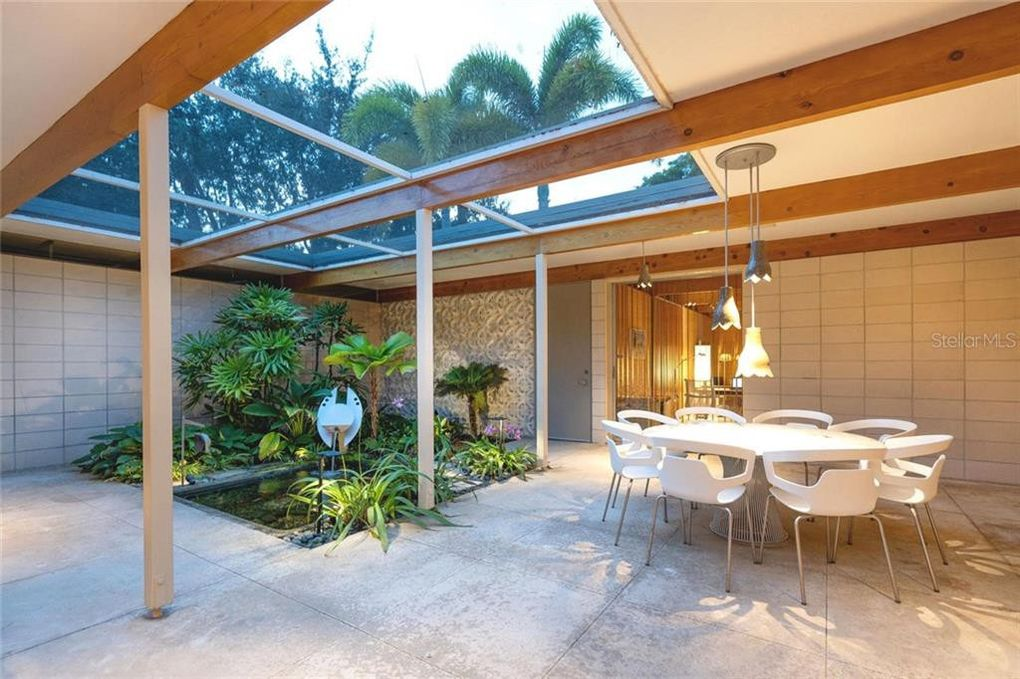 1962 - The Armstrong-Mary Hook House, 37 Sandy Hook Road South, Siesta Key FL. Built by Frank Thyne. Mary Hook was an architect who developed the Sandy Hook neighborhood. Sold in 2003 to Dennis Rees and Felice Schulaner by Mary Hook's daughter-in-law. In 2005 Rees-Schulaner hired Sam Holloway, an architect with Seibert Architects, for a renovation. Seth Schulaner, Felice Schulaner's brother, did the interior renovation. Photos in Atomic Ranch, Summer 2019. Sold in 2020 to Drew Martin Wolf.
---

1962 - The Edward (Tim) Seibert House. Photographed at some point by Joseph Molitor.
---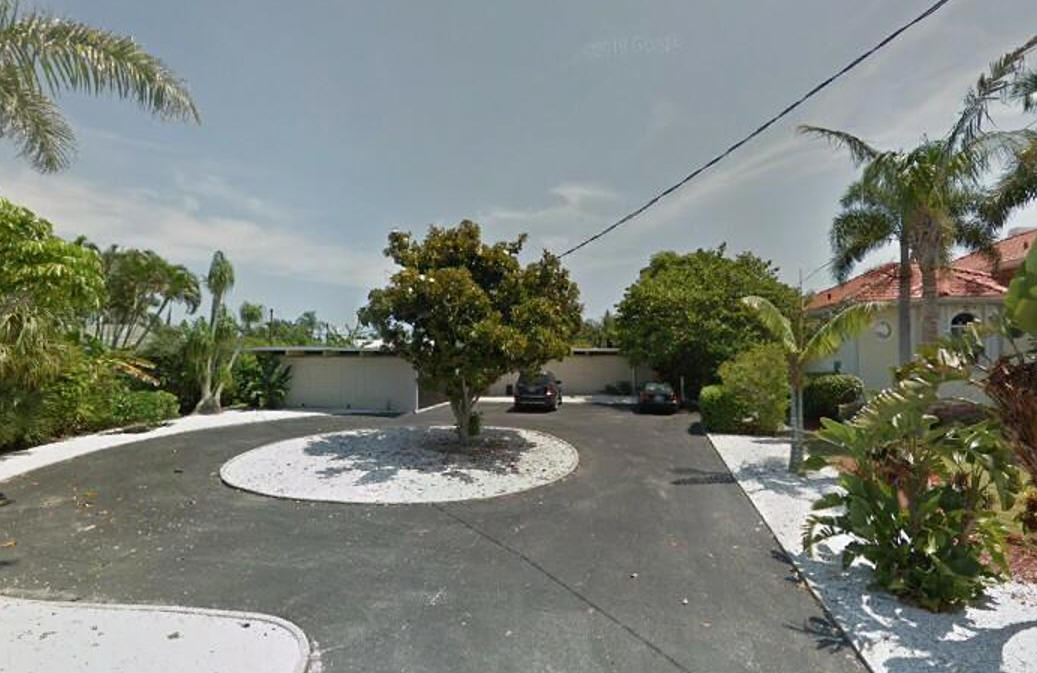 1962 - The Ulsh House, Longboat Key FL. Possible address: 756 Dream Island, needs verification.
---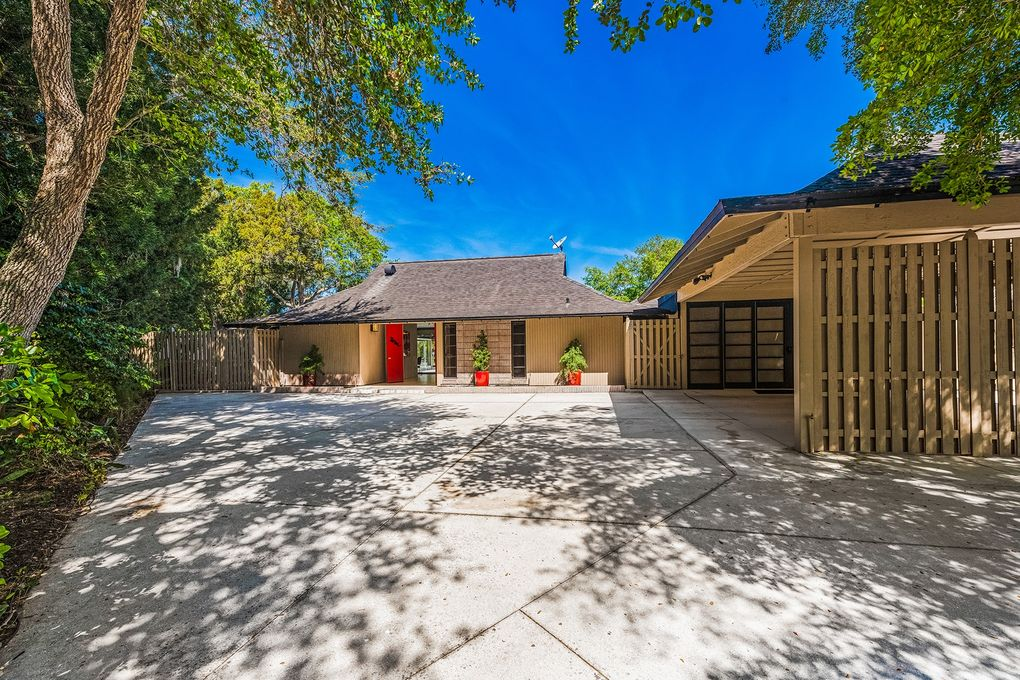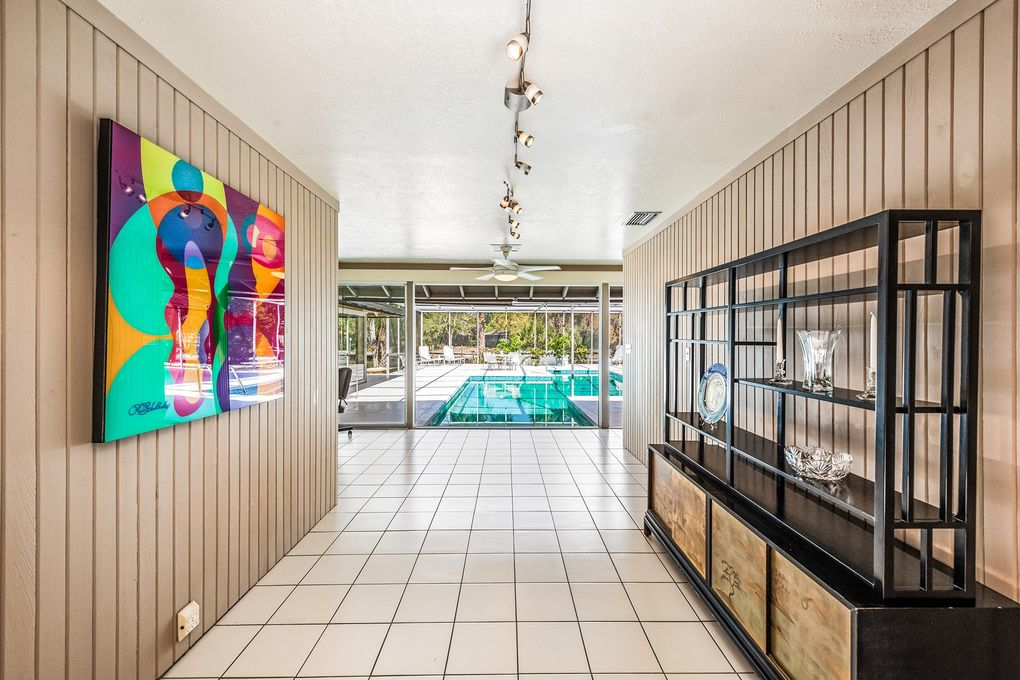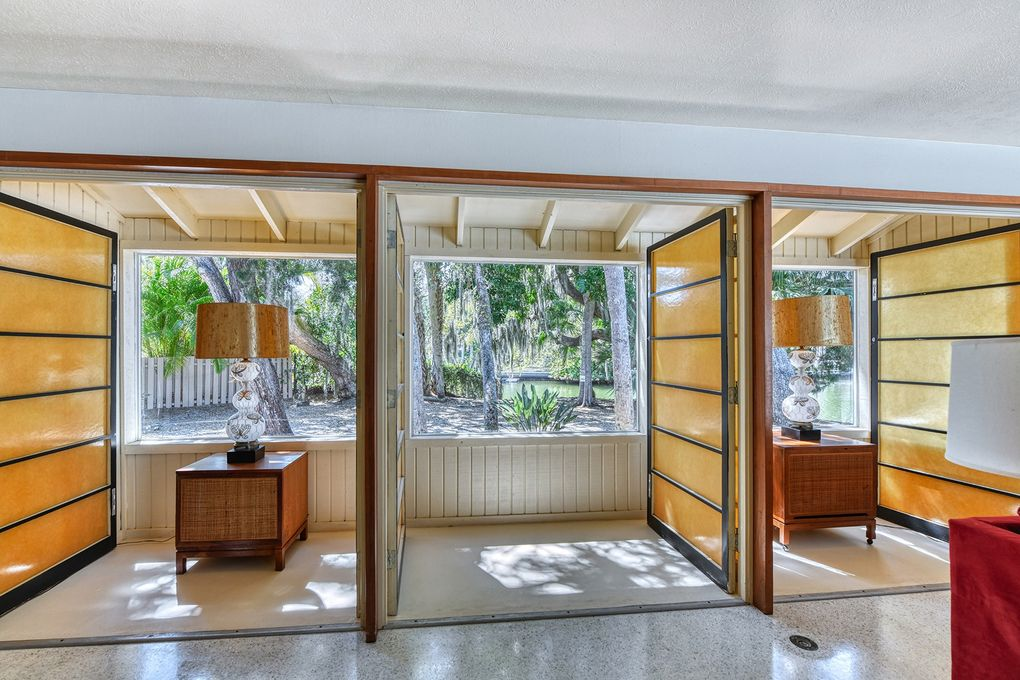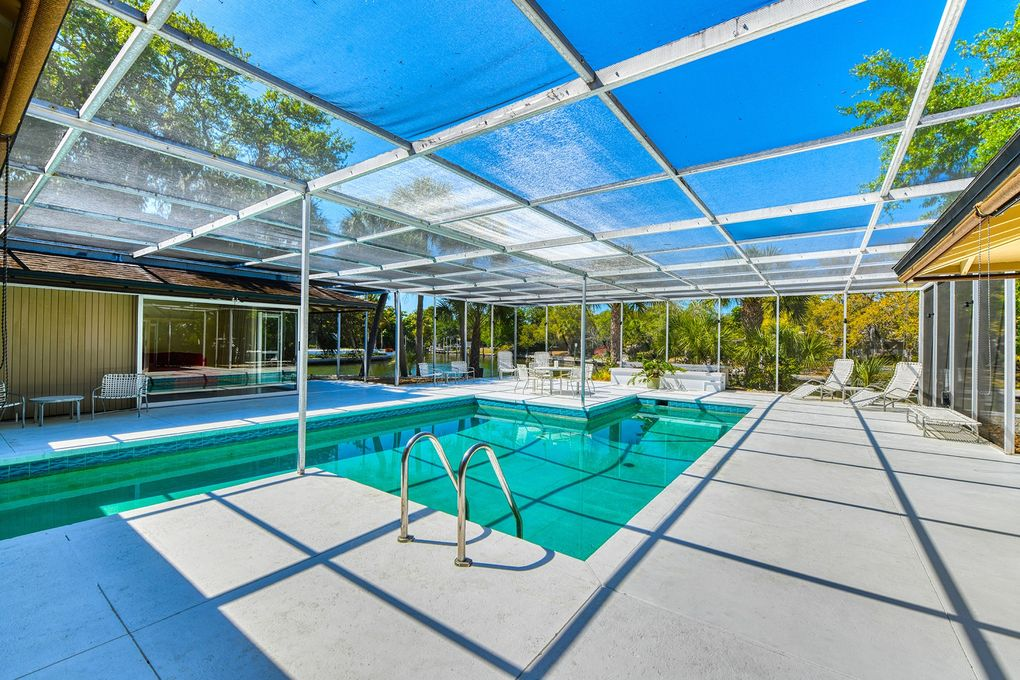 1963 - 801 Idlewild Way, Siesta Key FL. Sold in 2020 to Joyce and Leslie Berk.
---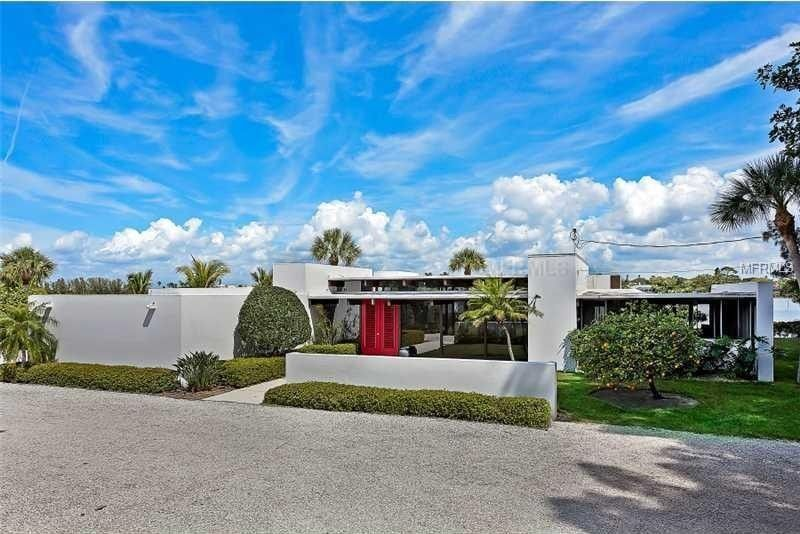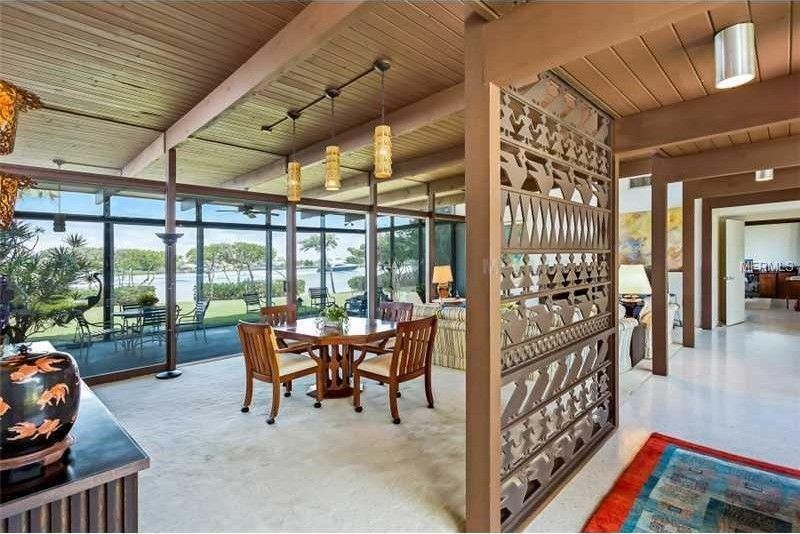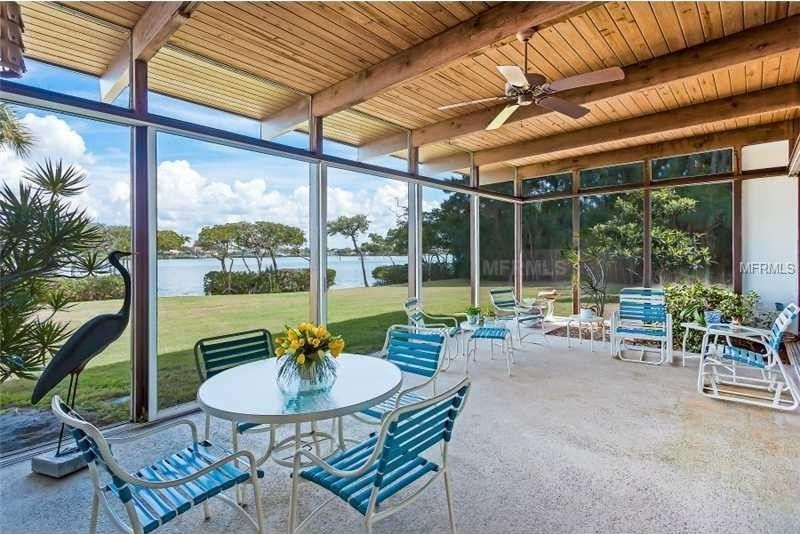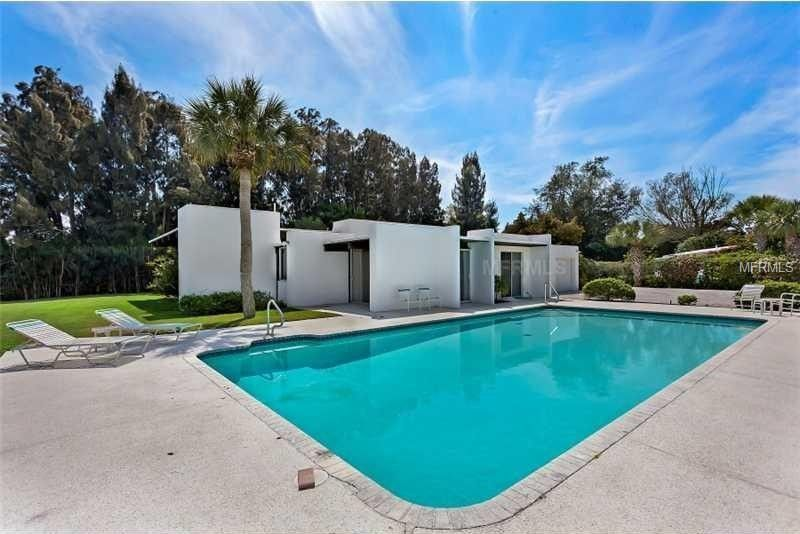 1965 - The Freya Cole House, 3727 Sandspur Lane, Nokomis FL. Sold in 2020 to John LaForge.
---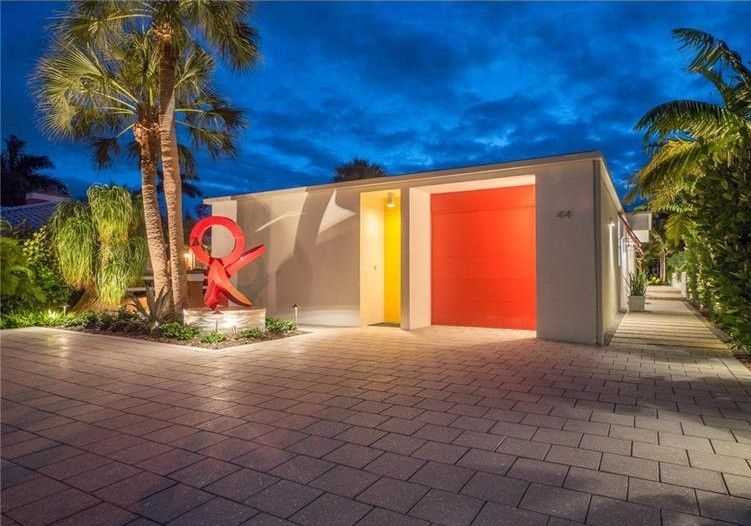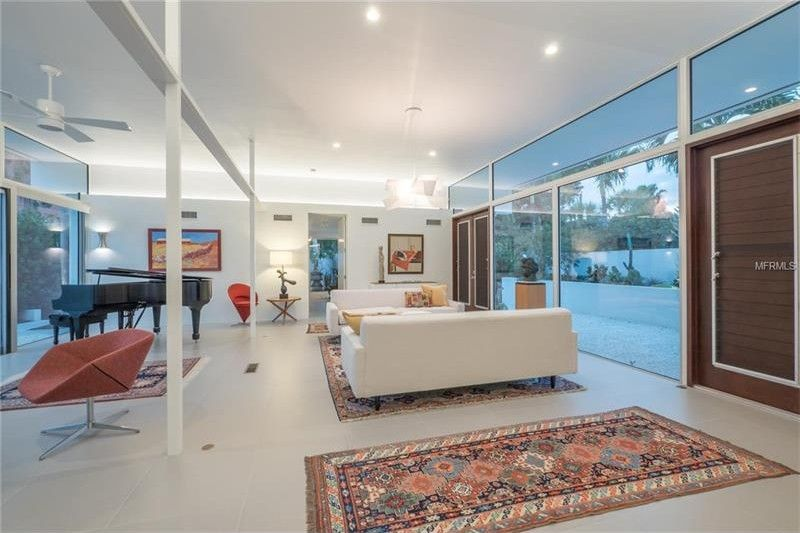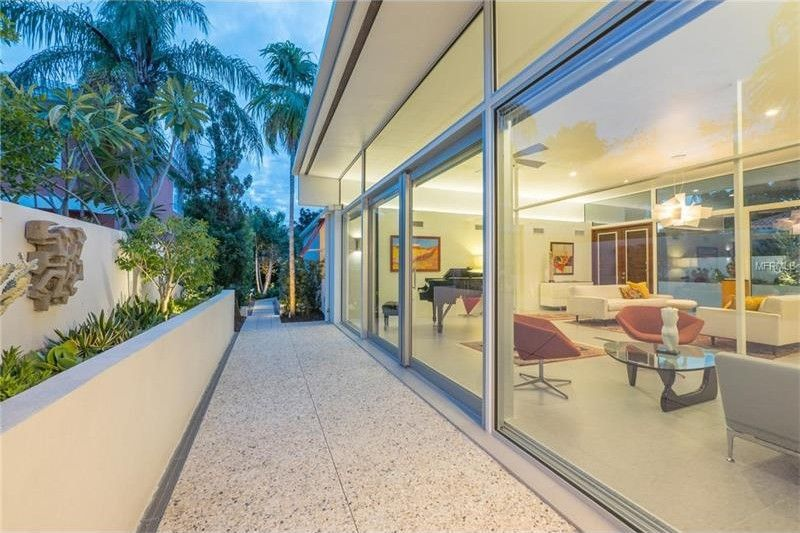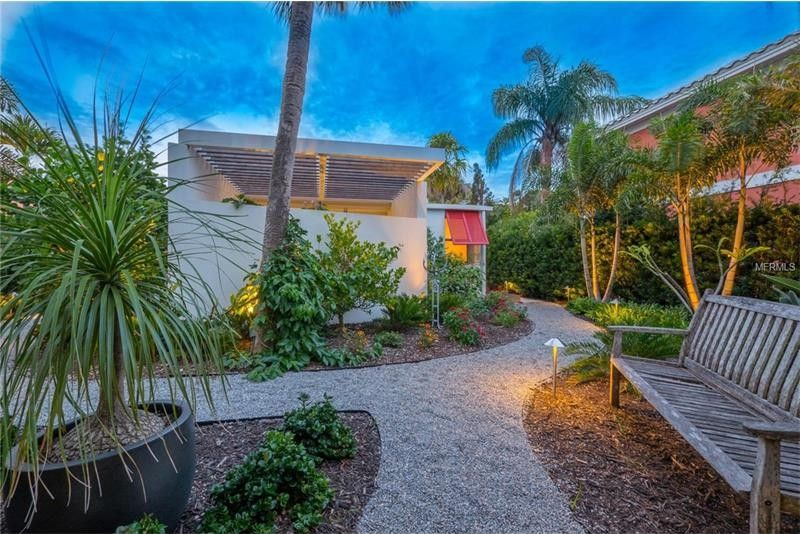 1966 - The Richard Cooney House, 44 South Washington Drive, Sarasota FL. Sold in 2009. Sold in 2013 to Bill and Jane Knapp who sensitively renovated it, including enclosing a patio that held their piano. Sold in 2016 to Andrew J. Kaslow.
---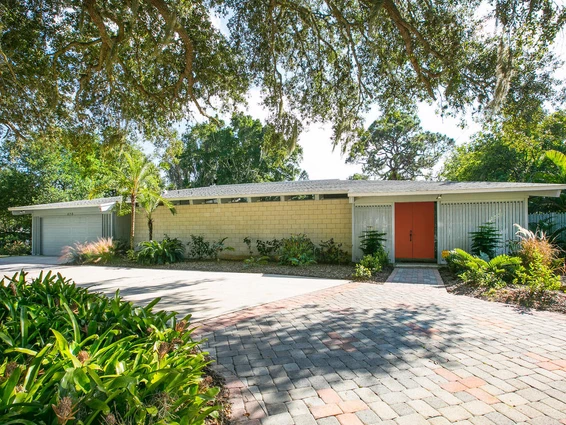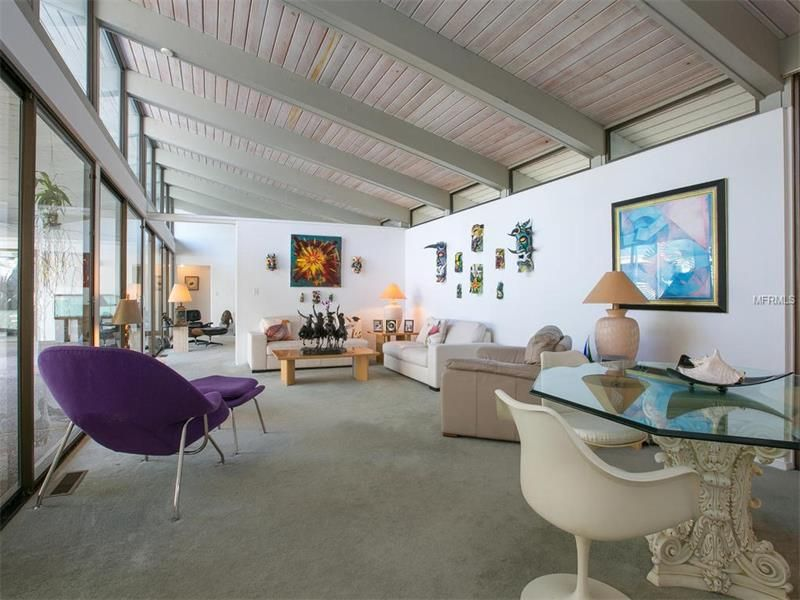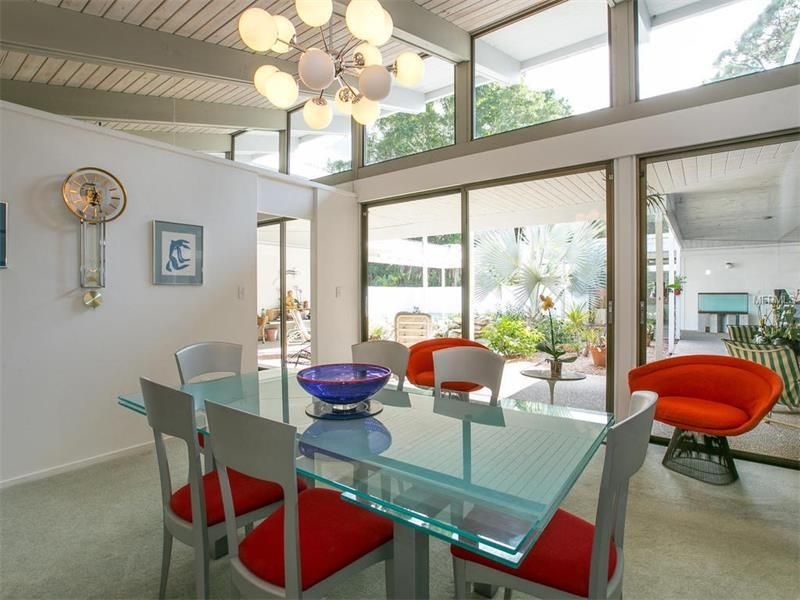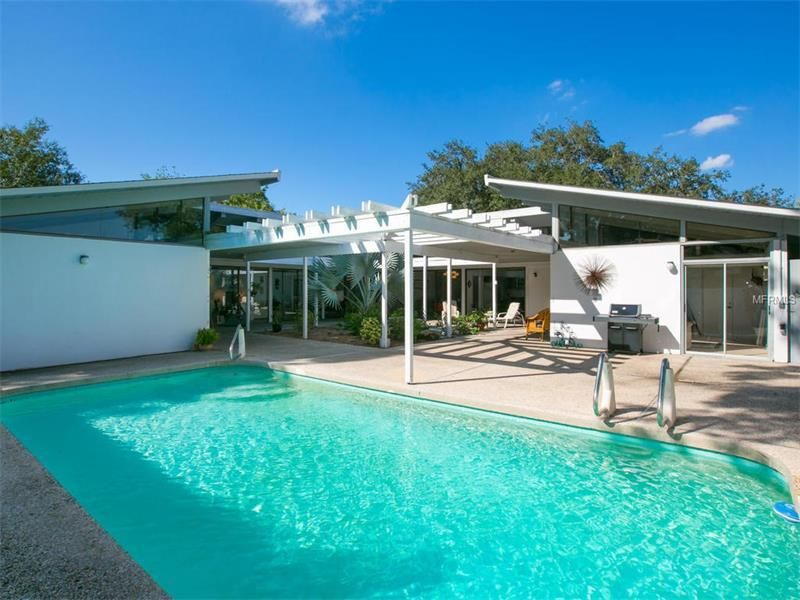 1967 - The Bechtel House, 820 Whitfield Avenue, Sarasota FL. Renovated. Sold in 2016 to William Siemers.
---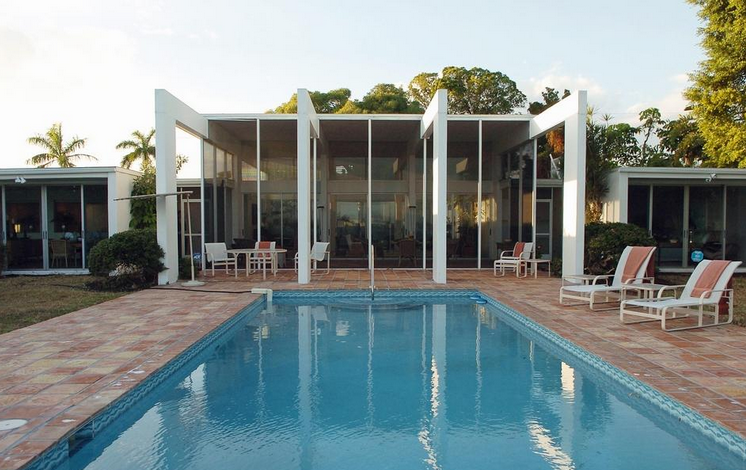 1967 - 1340 John Ringling Parkway, Sarasota FL. Sold in 1989, 1990, and 2012 when it was renovated and added to by Hall Architects. Sold in 2013 to Randon Carvel.
---

1968 - The Drolich House, Bird Key Island, Sarasota FL. Status unknown.
---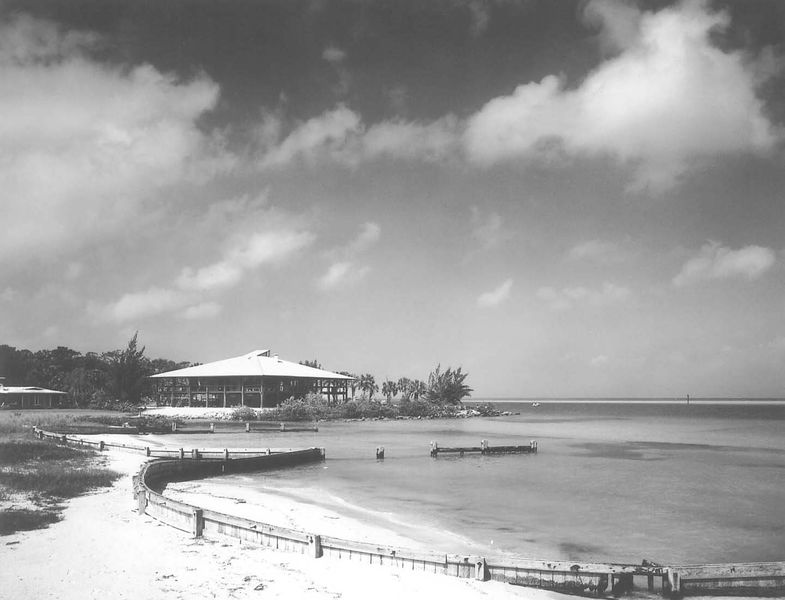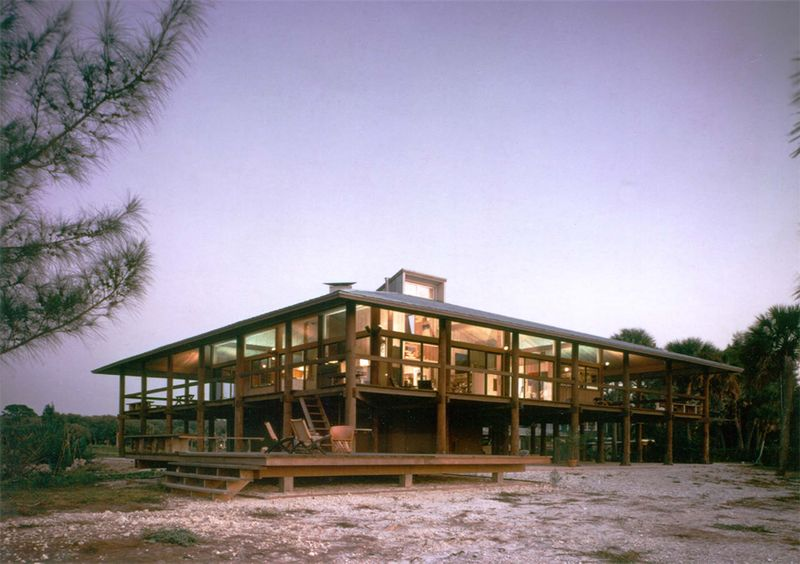 1969 - The John D. MacDonald House, 100 Ocean Place, Siesta Key, Sarasota FL. Home of the crime novelist. The first drawings were done in 1965- 1966 with E. C. Seibert, Tim's father, as structural engineer. The house changed form over time with the assistance of draftsman Tom Walson and architect Buddy Richmond. Won a 1972 Architectural Competition Award from the Florida Association of the American Institute of Architects. Won a 1999 AIA Test of Time Award. Sold in 2001 to Trust UA/D 10-10.
---

1970 - The Lilian Bosch House, Surfers Paradise, Australia. Status unknown.
---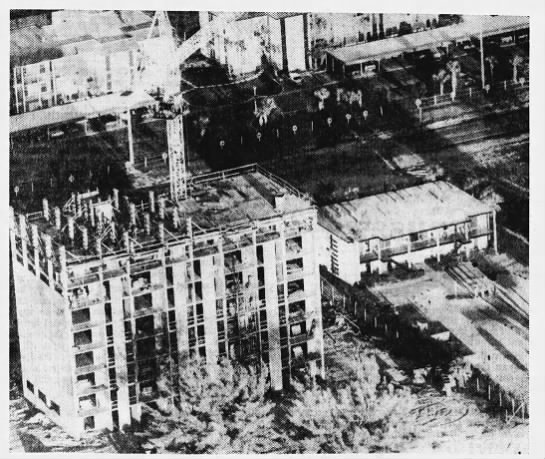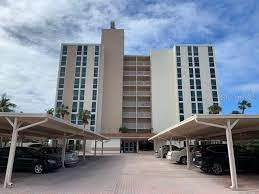 1973 - The Privateer Condominiums, aka New Arbormar, 4485 Gulf of Mexico Drive, Longboat Key FL. Nine stories, 32-units.
---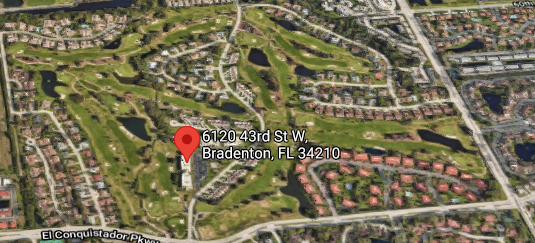 1974 - The El Conquistador Residential Development, El Conquistador Parkway and 34th Street W, Bradenton FL. Developed by Willow Industries. Villas, country club style mid-rise apartments, and California-style two-story townhomes built around an 18-hole golf course.
---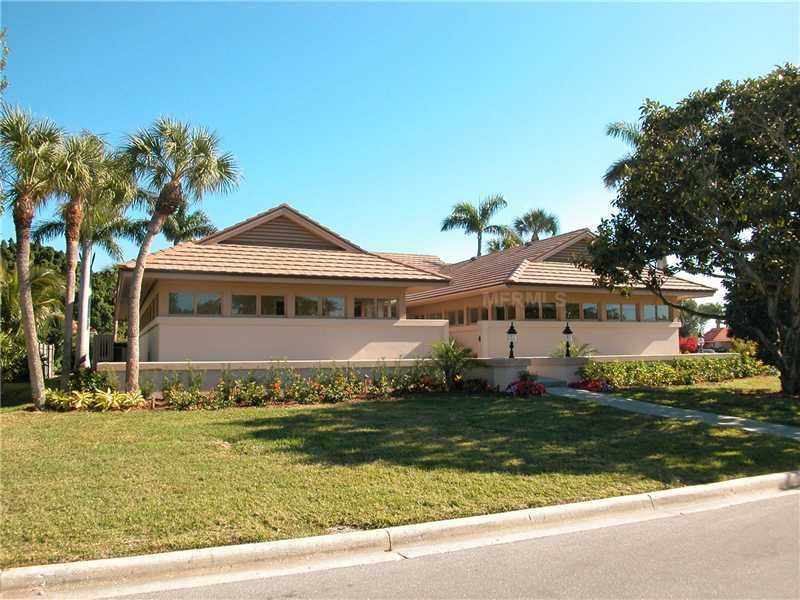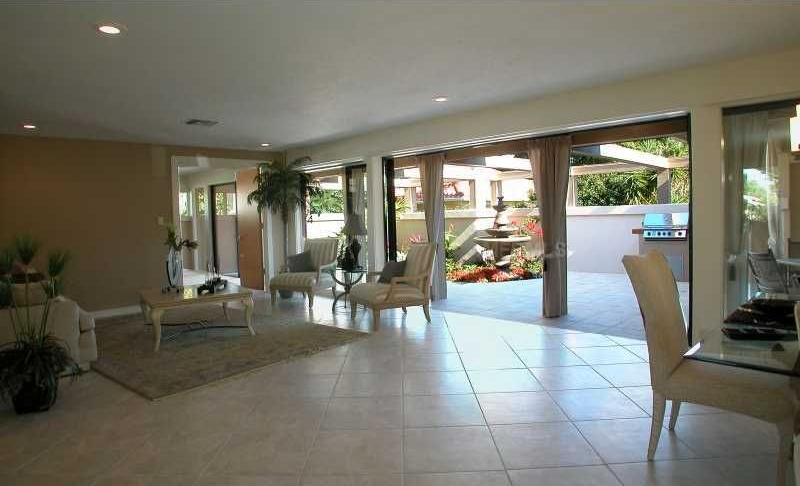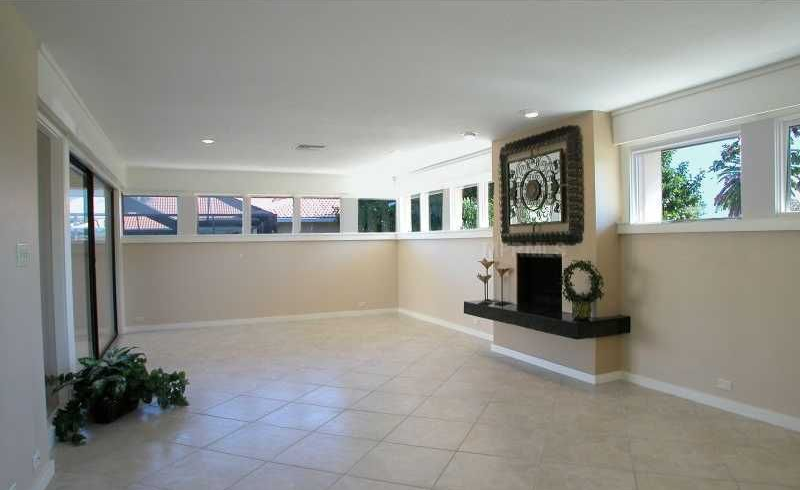 1977 - The Huffstutter House, 627 Owl Way, Bird Key Island, Sarasota FL. Sold in 2005. Sold in 2014 to Annette Ayers.
---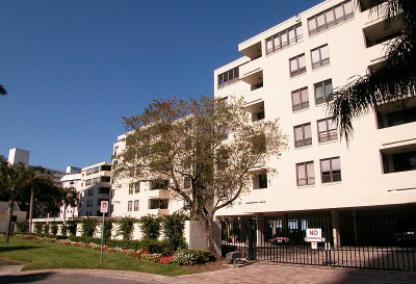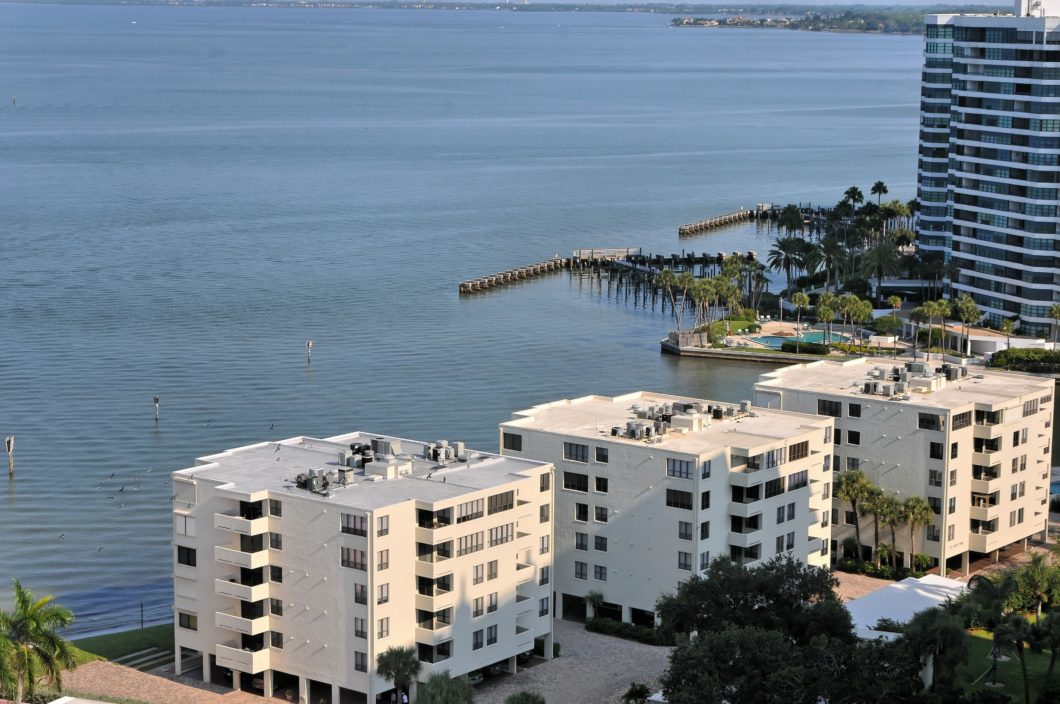 1978 - The Condominiums at Lawrence Pointe, 150 Sunset Drive, Sarasota FL. 40 units.
---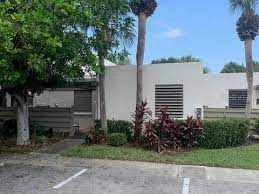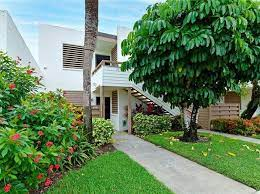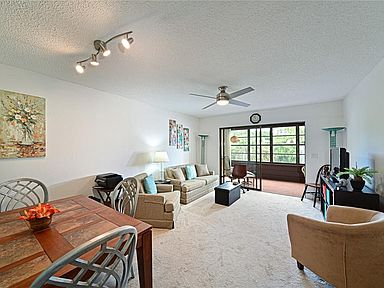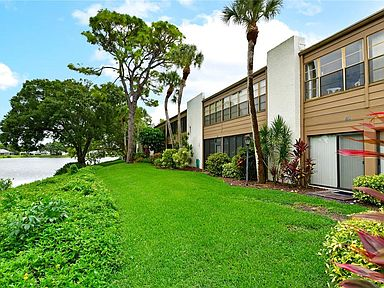 1979 - The Wildwoode Springs Condominiums, 390 Springdale Drive, Bradenton FL. The 600 unit complex is arranged on an 88-acre Audubon bird and wildlife sanctuary, an old Florida oasis of palm trees, live oaks, flowering trees, and lakes. Example unit: 131 Tidewater Drive.
---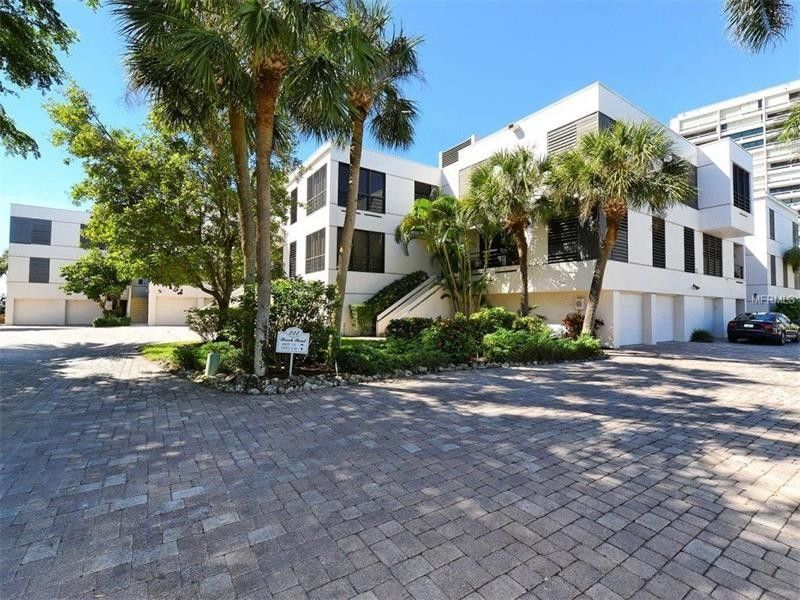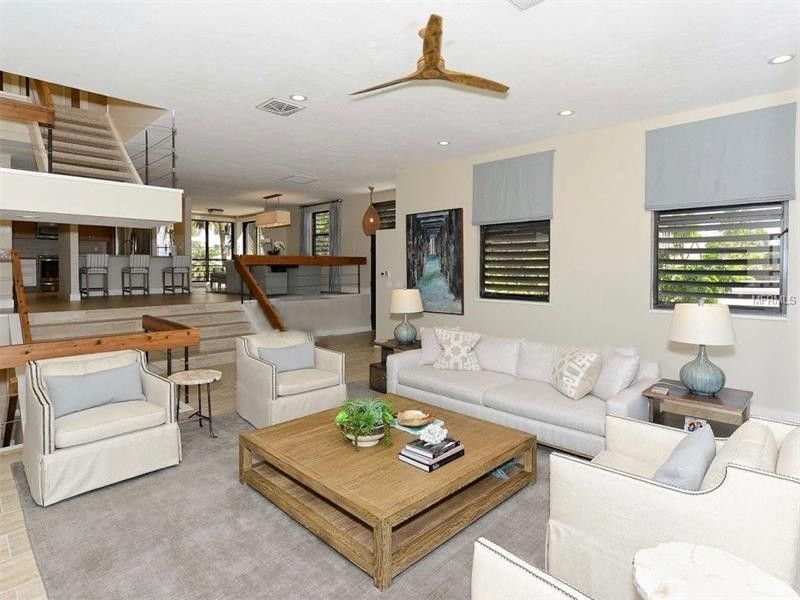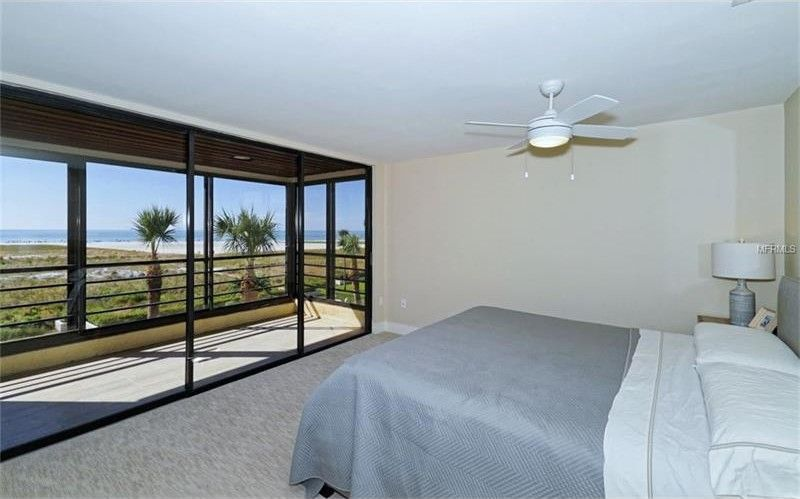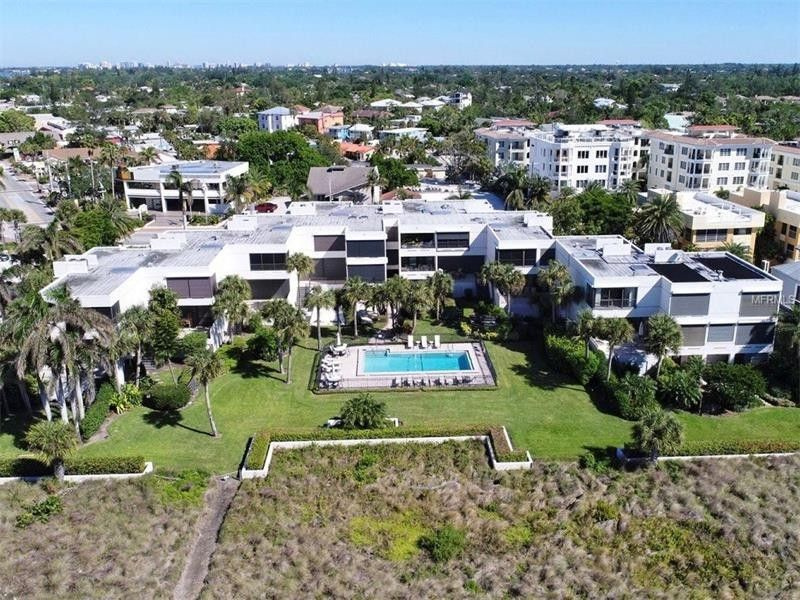 1980 - Condominiums, 222 Beach Road, Siesta Key FL. Example unit: #8.
---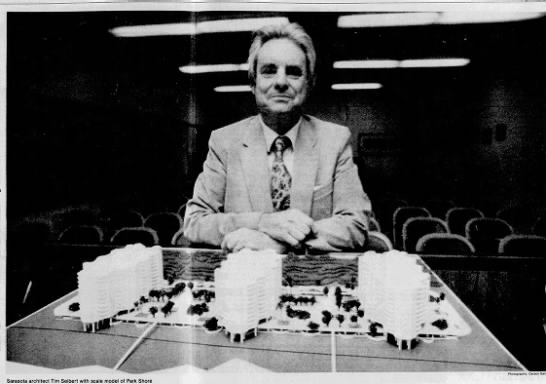 1981 - The Park Shore Condominiums, Longboat Key FL. Likely unbuilt.
---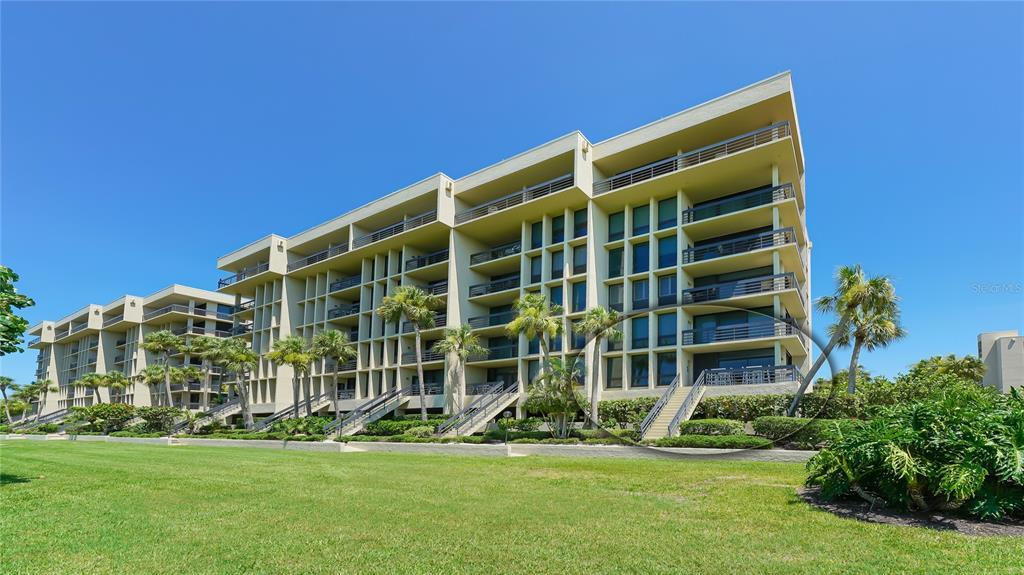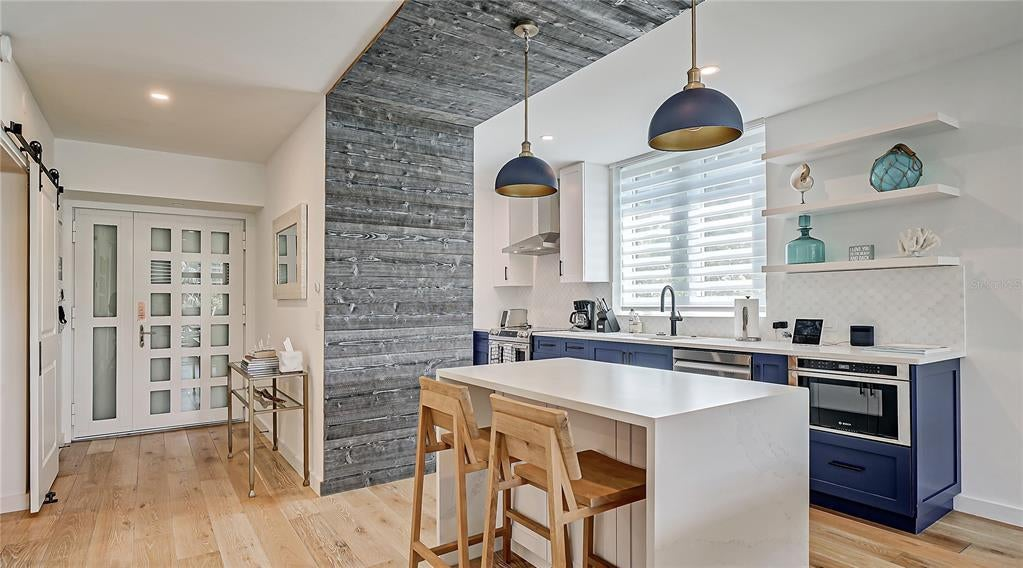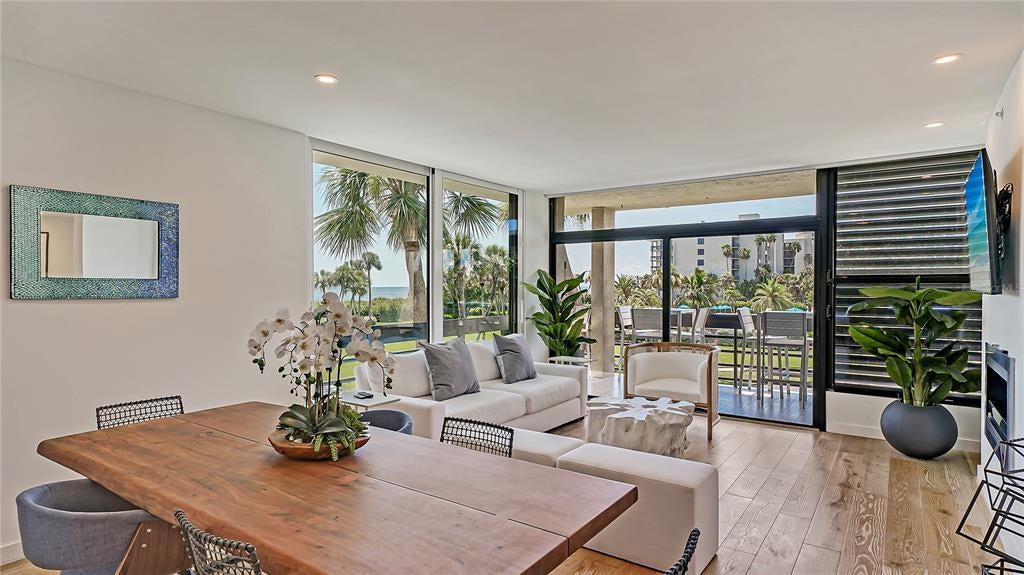 1981 - The Beachplace Condominiums, 1045-1145 Gulf of Mexico Drive, Longboat Key FL. Example unit: 1075 Gulf of Mexico #101.
---

1985 - The Far Horizons Condominiums, Sarasota FL.
---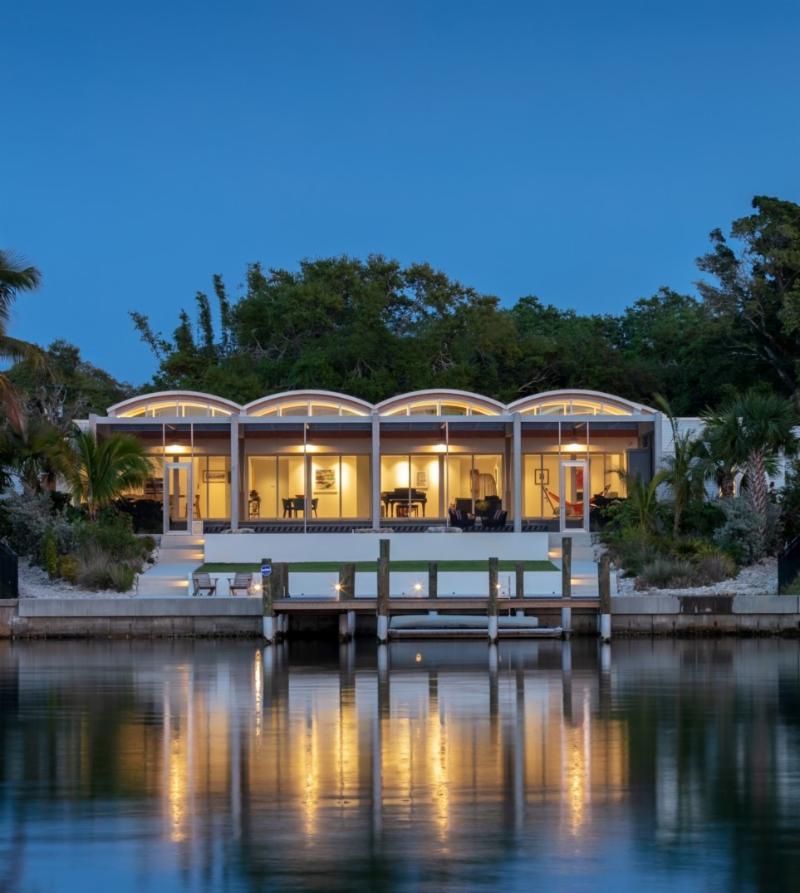 Around 2015 - The Scott and Sonia Schechter House, 3550 Tangier Terrace, Sarasota FL.
---

Year Unknown - The Cedars East Apartments, Sarasota FL.
---

Year Unknown - The Gardiner Family Master Plan, Sarasota FL.
---

Year Unknown - The Siesta Towers, Sarasota FL.
---
Sources include: Architectural Record; Edward J. Seibert papers at the University of Florida.