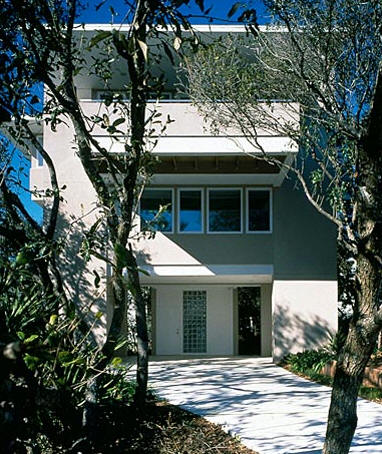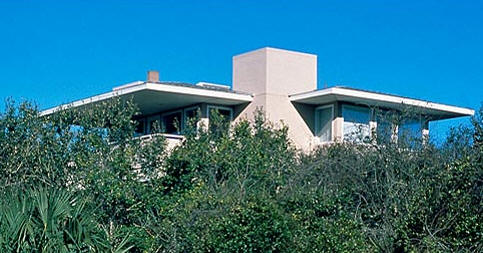 2000 - The Gregory K. West and Susan Hill House, aka West-Hill House, 57 19th Street, Atlantic Beach FL. 1,487 sf with 533 sf addition. Commissioned 1993. Concrete block towers support wood-frame superstructure.
---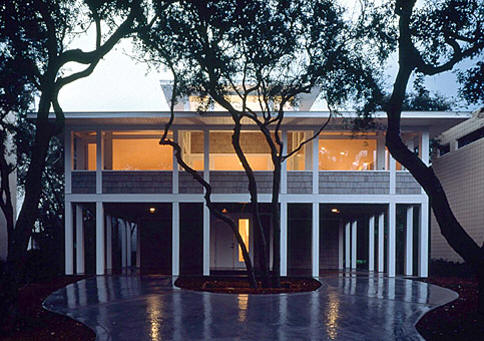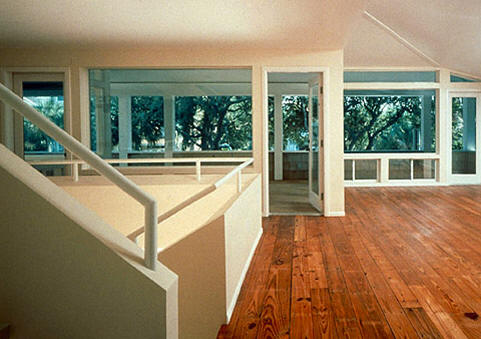 2001 - The Margaret S. (Peggy) Cornelius House, 71 19th Street, Atlantic Beach FL. Commissioned 1998. 2,205 sf. Design inspired by 19th century settlers' houses found in Northern Florida. Metal roofing with shingle siding. Sold to Stephanie Hardman and Karin Raudsep.
---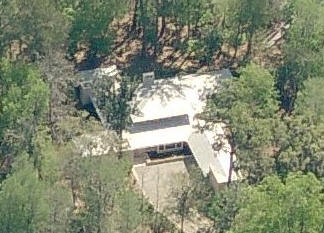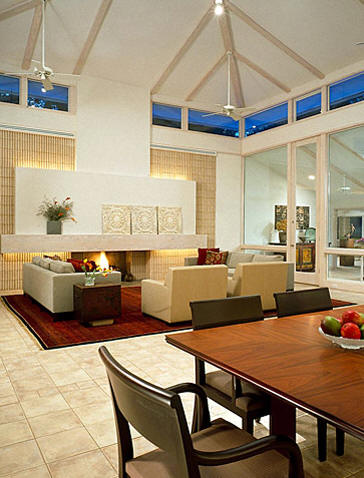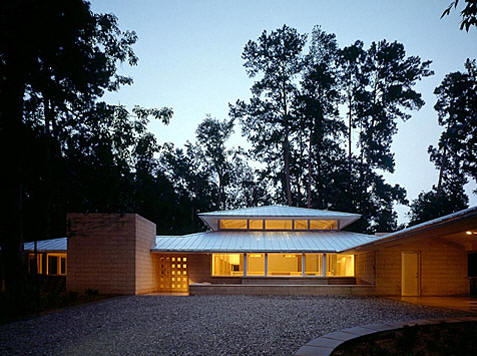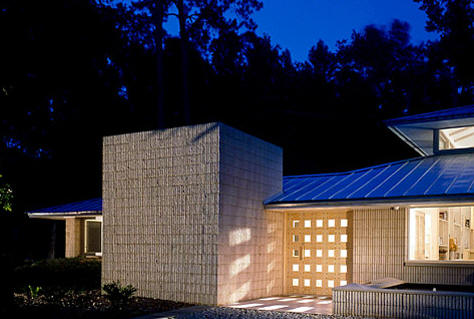 2001 – The Roger and Linda Blackburn House, 3047 58th Avenue, Gainesville FL. Fluted concrete towers with latticed berm walls and metal roof on wood frame. 3,700 sf. Commissioned 1994.
---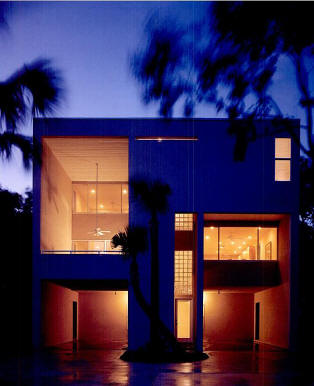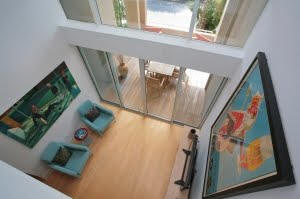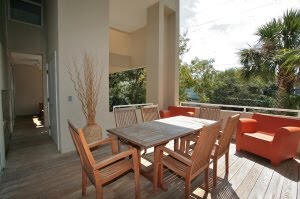 2001 - The Christopher Lambertson House, 77 19th Street, Atlantic Beach FL. 2300 sf. Commissioned 1999. Won an AIA Award. Sold in 2009 to John D. Lankshear. Sold in 2013 to Daniel Portnoy.
---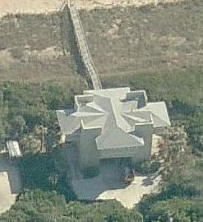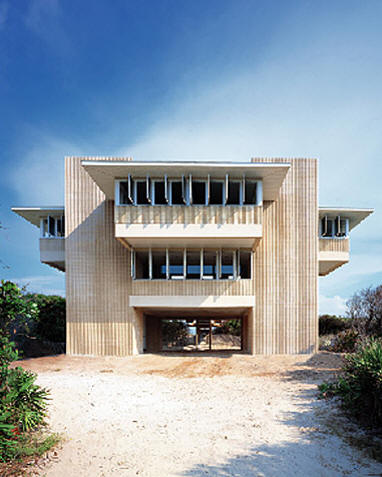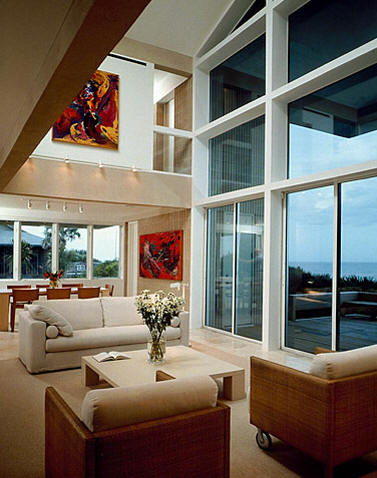 2002 – The James J. Conners House, 2397 Ponte Vedra Boulevard, Ponte Vedra Beach FL. 2882 sf. Commissioned 1998. Wood frame with four concrete block towers suspending the second and third floors. Alfresco first floor serves as covered parking. Second floor is flush with towers. Third cantilevers between towers on all four sides, supporting a squat, pitched roof with long eaves. The house essentially has two distinct rooflines—the flat roof of the perimeter towers and the slightly pitched roof of the third floor suspended in between. Sold in December 2014 to William and Alexandra Daugherty.
---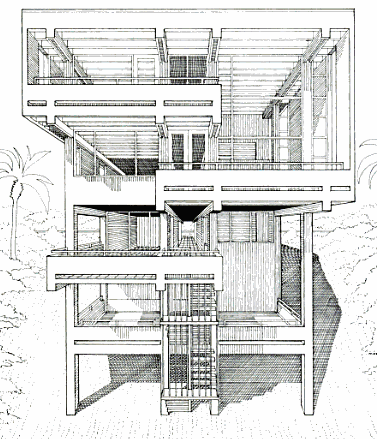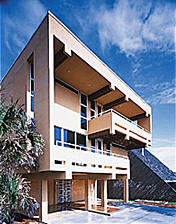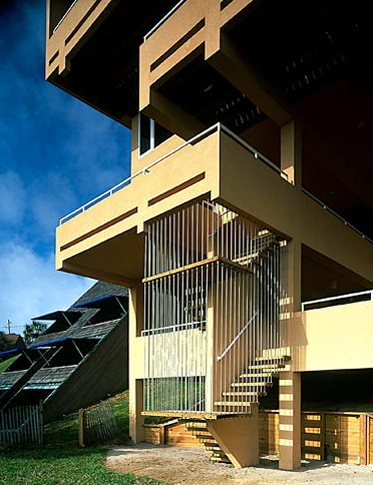 2002 - The Dylan T. Morgan House, 1951 Beach Avenue, Atlantic Beach FL. Designed for one of William Morgan's sons. Won an AIAFL Merit Award in 2003. Commissioned 1999. 3639 sf. With the front facing of the home resembling an extruded Greek key. The building is located adjacent to both William Morgan's own home and the Dune Houses. A most extraordinary aspect to the beachside entryway is the suspended-by-metal-thread, cantilevered, floating stairway that hangs from the bottom of the third floor balcony. Sold in September 2013 to Matthew Davis Fleming.
---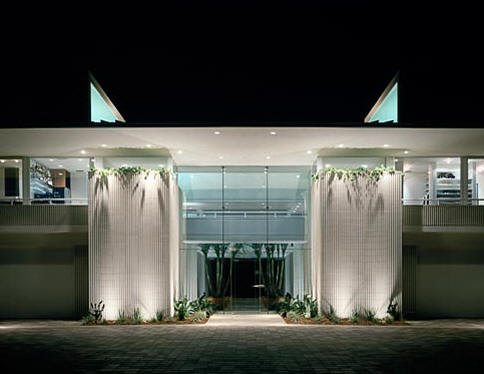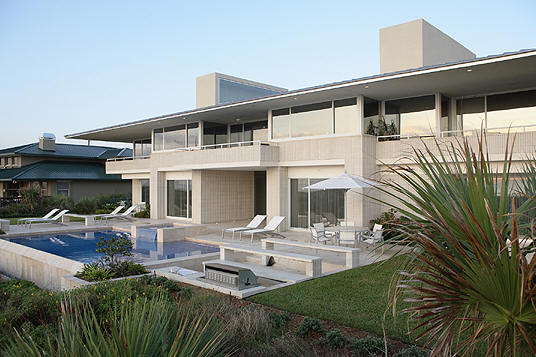 2006 – The Francis and Diane Lott House, aka Sealoft, 4296 Fletcher Avenue, Fernandina Beach FL. It is the signature house of the Amelia Islands. Interior concrete towers support and balance the whole of the wood-frame structure. Frontage faces street, rear faces beach with swimming pool in between, doubling as reflection pool. Lott is himself an architect, having received a BA degree from Georgia Tech. 5800 sf. Commissioned 2004. Video.
---

2010 - The Charles (Charlie) Knopf House, Stuart FL. Unbuilt.
---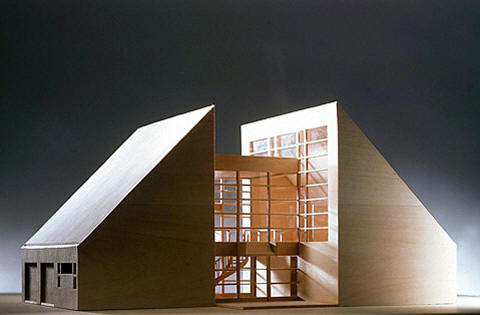 Year Unknown - Ocean Forest House, Atlantic Beach FL. Unbuilt.
---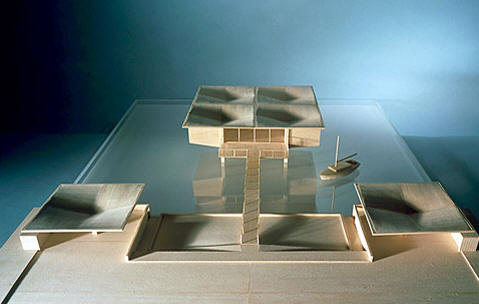 Year Unknown - The Lagoon House, Jacksonville FL. Unbuilt.
---
Sources include: